Decorated Life is reader-supported. When you buy through links on our site, we may earn an affiliate commission. Learn More
2020 Decor Trends – 3 Colors of the Year, Boho Style and Curved Furniture
By: Decorated Life Team
|
New decor trends for 2019 include rich colors, elegant furniture, indoor plants, the clever use of space and smart materials that look beautiful and made with sustainability in mind. Wondering which of these design trends might work for you?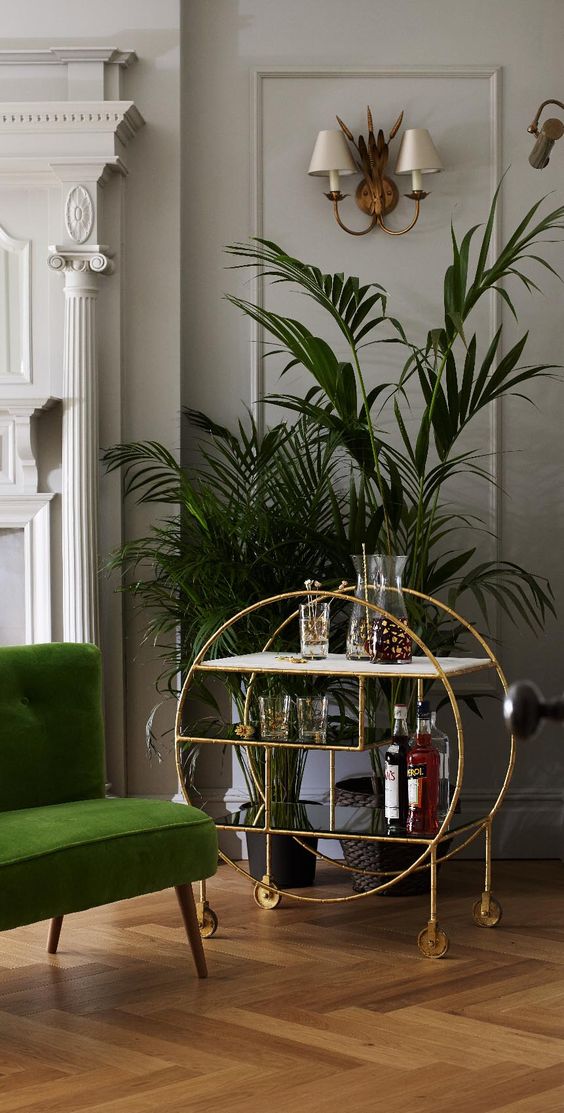 Source: instagram
Here are some easy ways to make these new 2019 interior design trends work in your home. Let's begin with color. 
Rich Colors of 2019
While white walls are making a big come back, all the major paint companies have created their own lists on what will be big in 2019. These are beautiful rich colors to love.
You can easily incorporate these colors into your decor using blankets, throw pillows, or create a feature like a single painted mantel, fireplace or accent wall without painting entire rooms. Here are 3 rich colors to consider using in your home. The first is Blueprint by Behr paints.
If you love bright colors, eclectic and artistic styles then Boho was probably never out of style for you. Now it's back in a big way in 2019 interior design trends.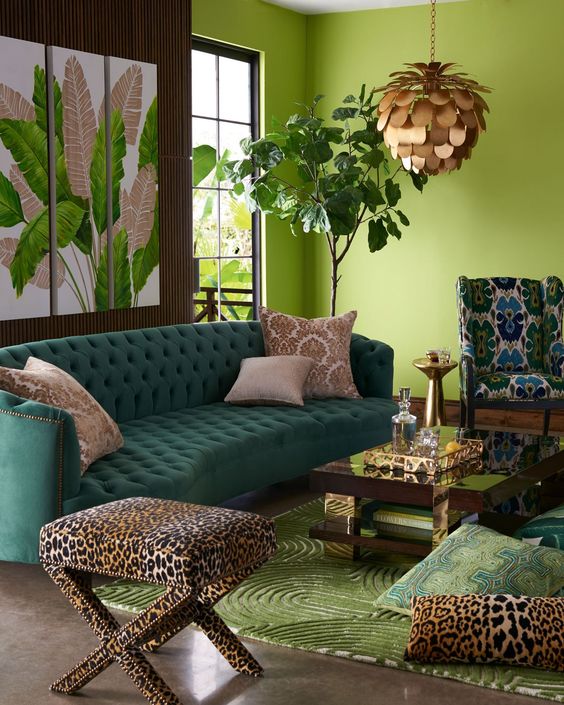 Source: pinterest
Boho is a perfect fit if you feel like your rooms are missing something, and you're looking for something to add to your home. Boho rugs, styled pillows and wall hangings could be that missing element to give your rooms something rich, exotic and dramatic.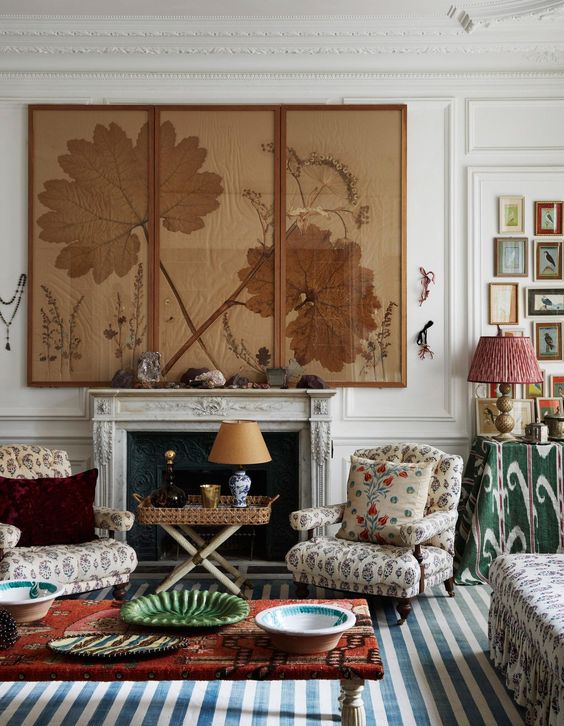 Source: NYTimes
You should also consider Haute Bohemian, like above a more elegant for a more cultured look or Boho Chic.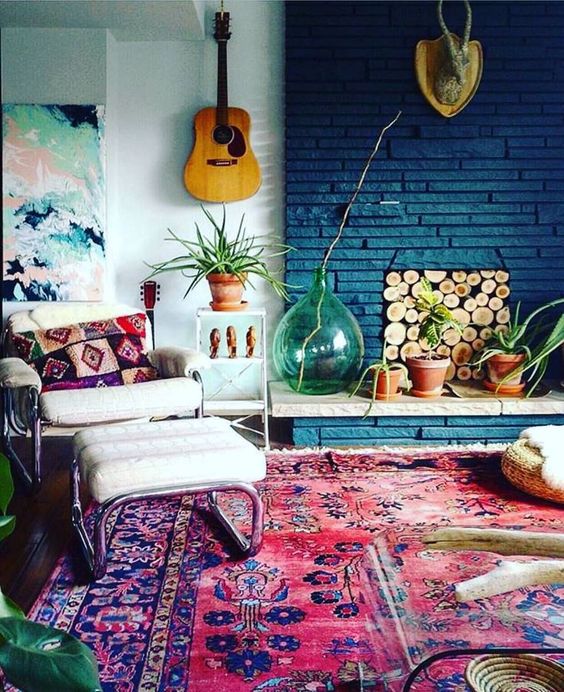 Boho Chic – Pinterest