What's In & Out Decorating Ideas for 2019
Decorating Ideas 2019 - What's In 
One of the simplest ways to add fresh new style to your home is to embrace a few of the latest decorating ideas for 2019. Sometimes that can mean removing decorating ideas that are 'out' or adding a few trends that are coming 'in' to their own. Here are some inspirational trends that plan to make it big in 2019.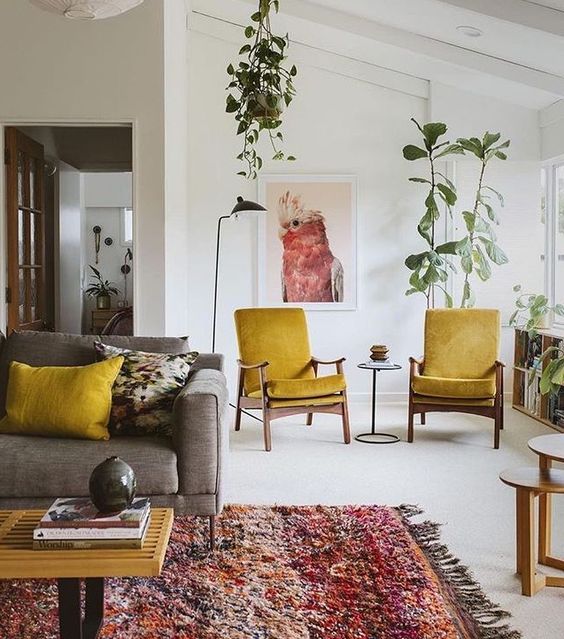 Source: instagram
Let's see which ones will survive the year! 
Trending In - Light Wood Floors
People are making use of any natural light in their homes and light wood floors make rooms feel more open, fresh and spacious.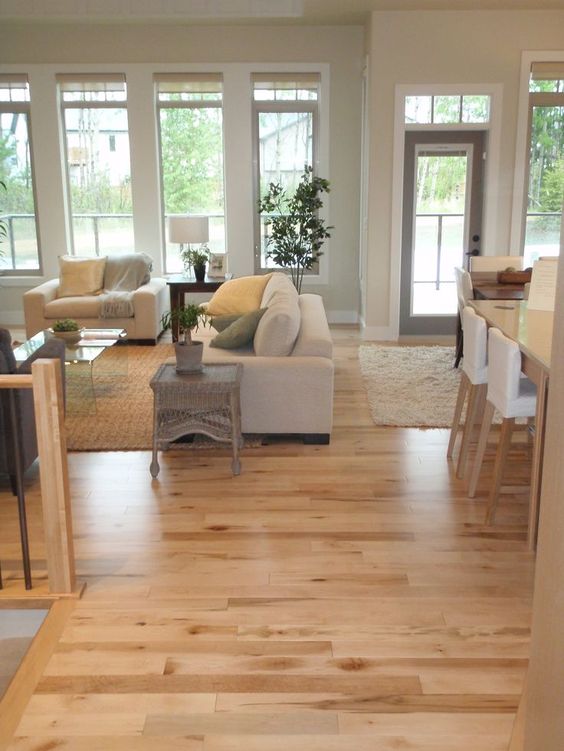 Source: Pinterest
Look for shades of beach-colored white and light oak and birch, which reflect more light. Their neutral tones means they can easily go from casual to luxurious.
Trending In - Terrazzo Motif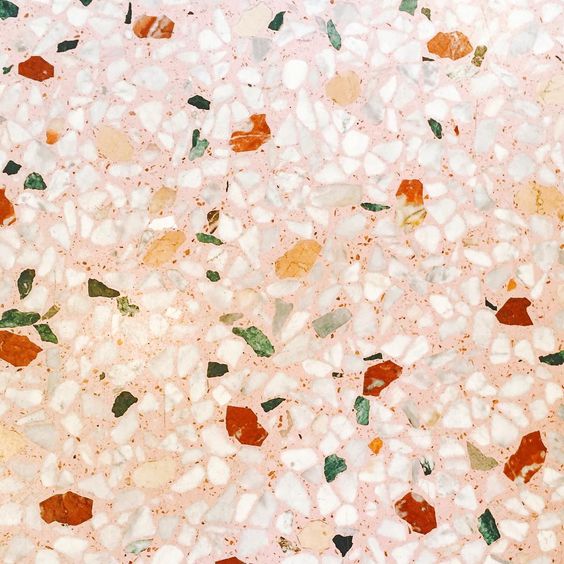 Source: Instagram
A trend coming back with a twist, is terrazzo. Used on floors, walls, bathtubs and in kitchens, terrazzo is now used on coffee tables and side tables and the terrazzo tile motif is turning up on wallpaper and even carpets. There are some bright and colorful color combinations on offer along with more neutral gray and white color schemes.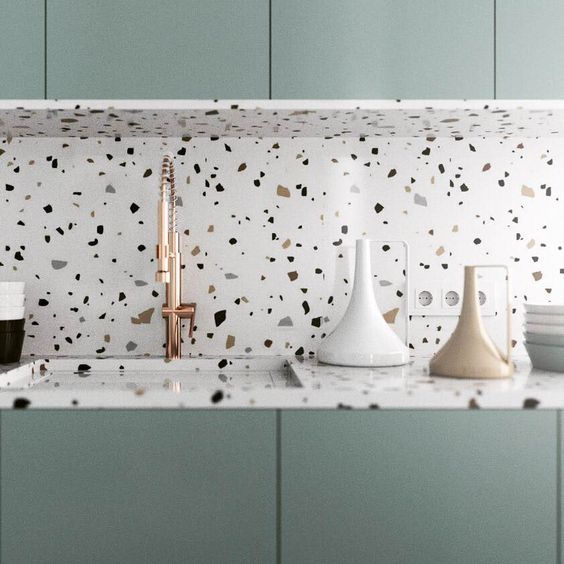 Source: Behance
Not sure about terrazzo? For those who love a DIY challenge, painting a terrazzo motif on a pine coffee table is not entirely out of the question.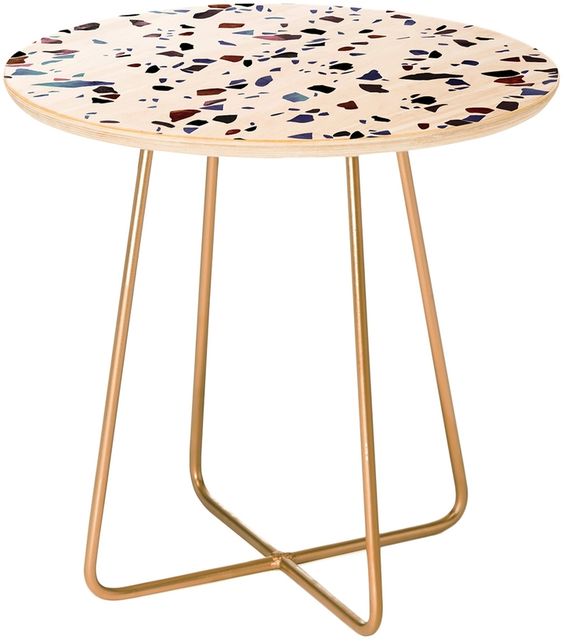 Source: pinterest
Trending In - Patterns, Floral Fabric and Wallpaper
Its been a while but the classic beauty of floral patterns is back with a new look.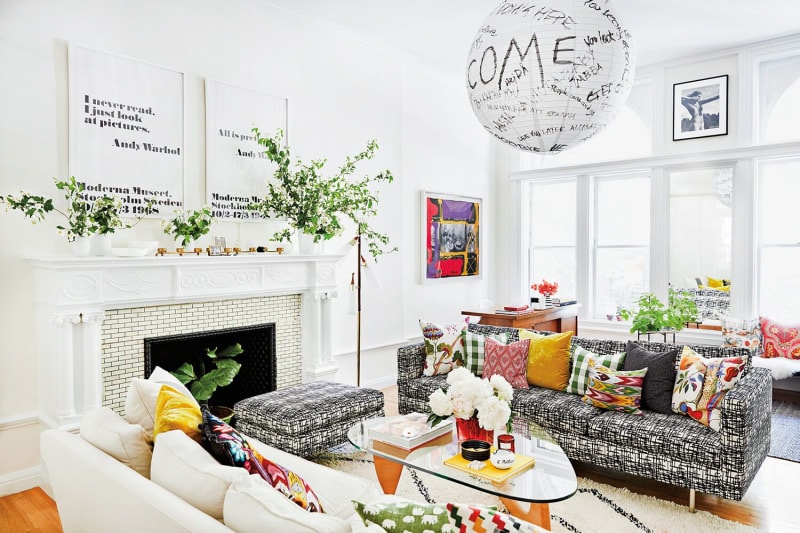 Source: Domino
Layering patterns of any kind will trend, in fabrics, tile or rugs, pattern on pattern is a fresh spin on the old world style. 
Trending In - 90% White 10% Color
Built on a foundation of white but gently embracing confident hues for a fresh, bold and youthful look.
Source: Instagram
This works so well for neutral layers and a lot of texture and helps you stay true to your personality while keeping rooms looking fresh. 
Trending In - Black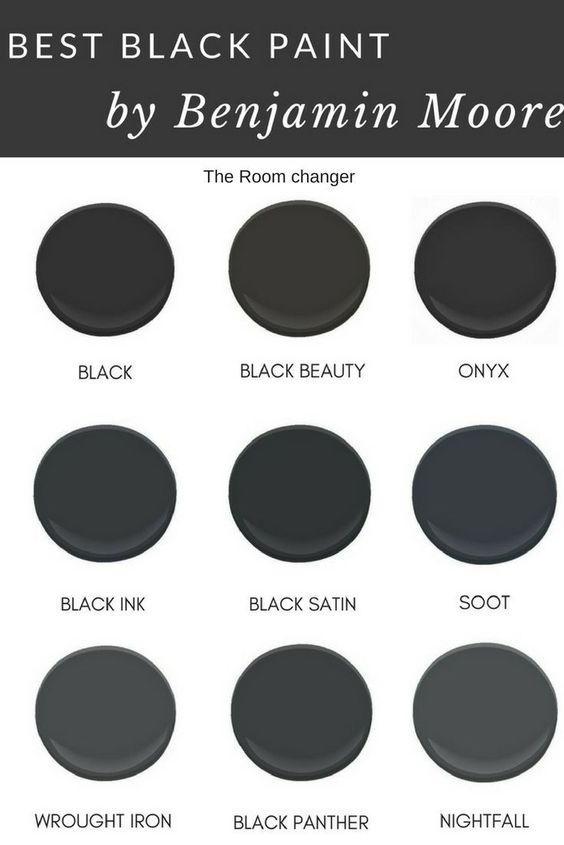 Matte black for drama and accents, with bold high-contrast designs in windows, lighting, seating or sideboards.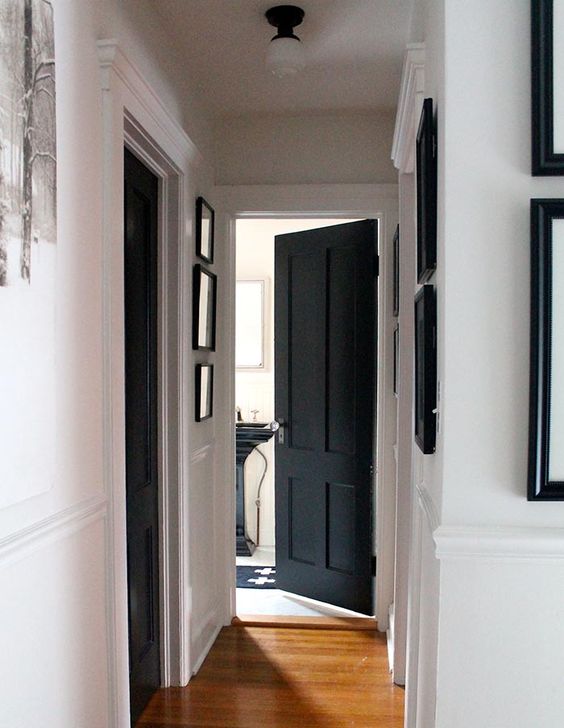 Source: DesignSponge
You will see it in kitchens, on doors and windows.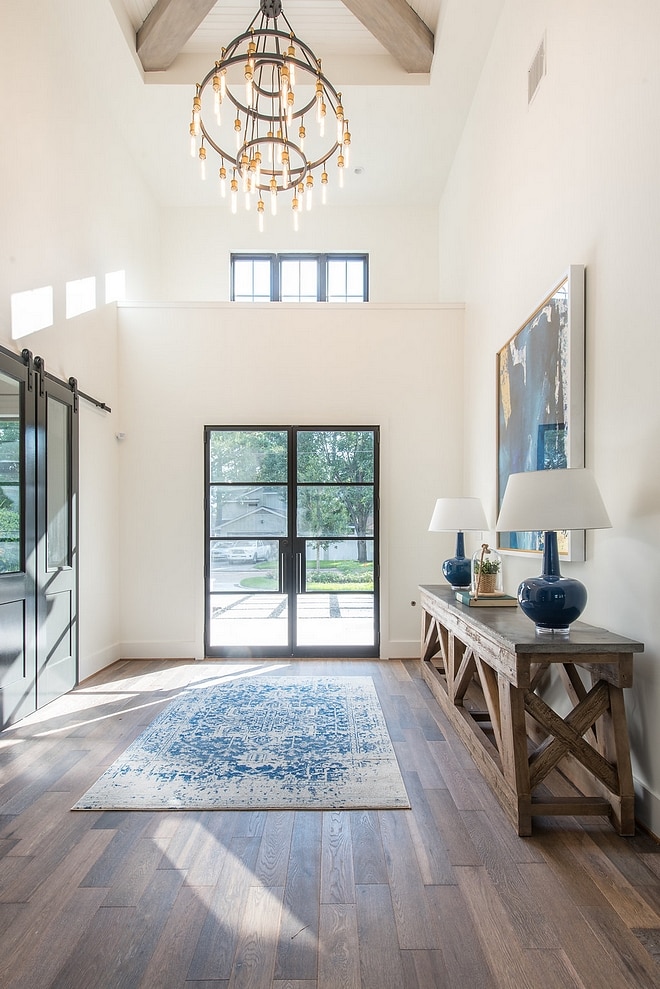 Source: HomeBunch
Trending In - Gold
Expect to see gold metallic finishes everywhere. Bright gold, patinas and black gold are being combined with high-end appliances and raw natural finishes.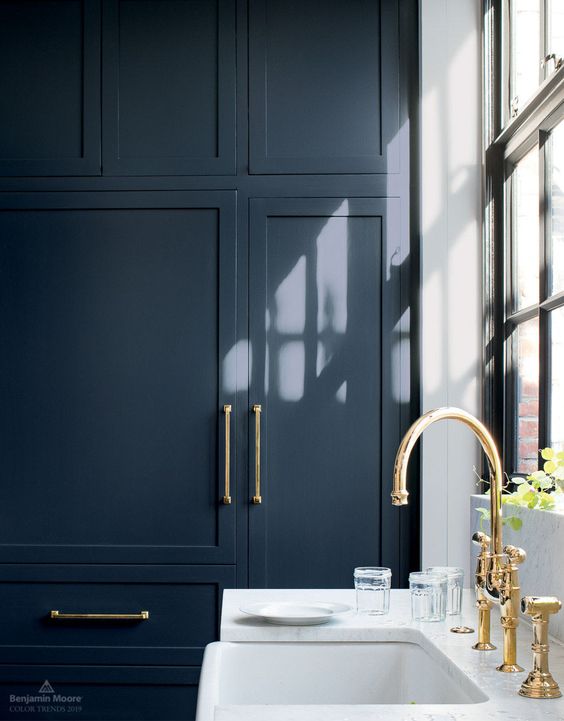 Kitchen Cabinets in Hale Navy HC-154 from Benjamin Moore. See the BM Color Trends 2019 palette. Fresh modern lines in a spacious light kitchen with gold touches throughout.
Trending In - Rich Jewel Tones
Interiors full of bold colors, patterns, and rich textures are trending. Bold indigo, hunter and emerald green, and dark teal are gracing living rooms, dining rooms and bedrooms.
Source: Pinterest
From paints, fabrics, accessories, and rugs in these colors, they inject drama and look sharp and fresh against a backdrop of white elements.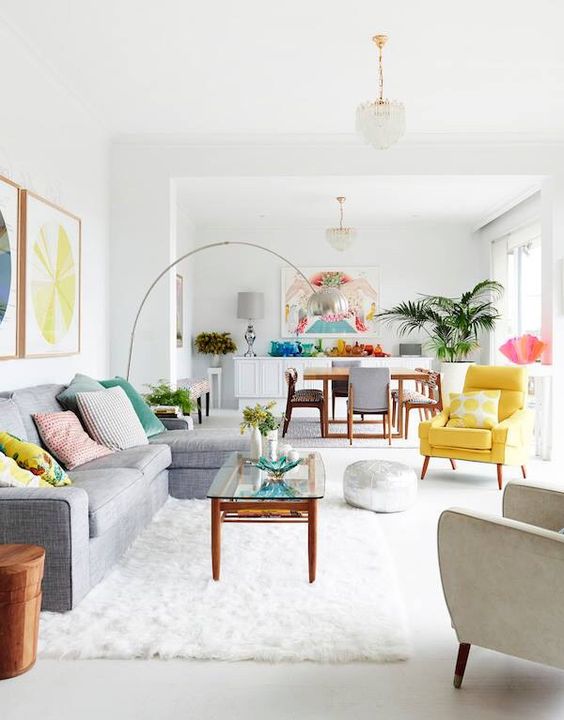 Source: Pinterest
Eclectic spaces with different design styles like vintage and modern design with layered Hollywood regency influences are emerging making spaces colorful and unique.
Trending In - Boho with a Cleaner Twist
The boho look is back but with a vintage modern twist. Exotic patterned fabrics are still layered but this time with a cleaner and brighter twist.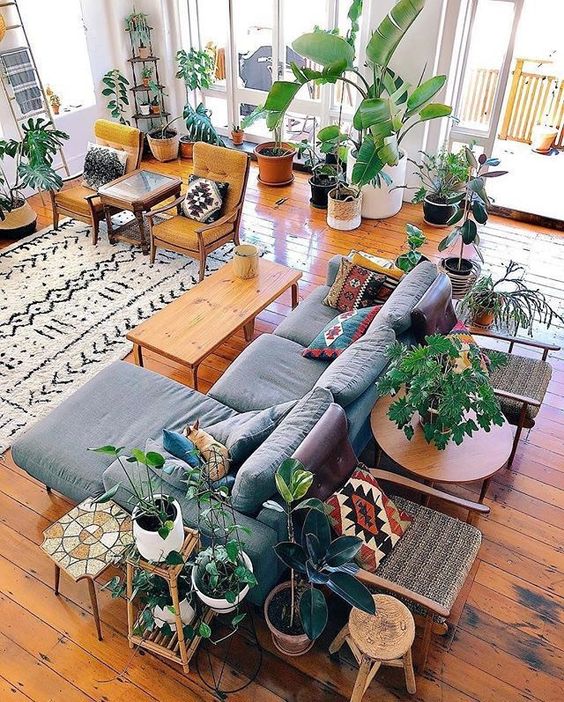 Softer lines, curved furnishings and blending vintage and modern are a strong trend for 2019.
Trending In - Art Deco
The next big thing after Mid Century Modern is Art Deco.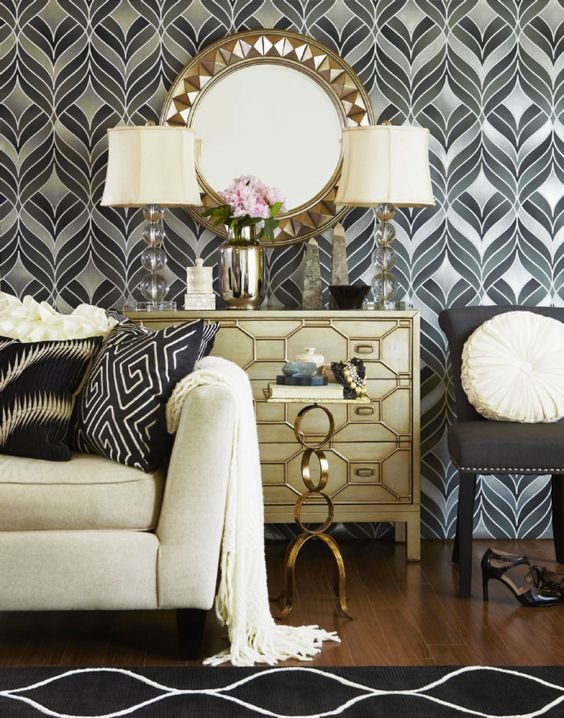 Source: The Spruce
As one of the most opulent and glamorous decorating periods hints of this style are being found on tables, chairs, lighting and mixed metals. 
Source: Tumblr
Trending In - Bold Patterned Backsplashes
Here are four trends for kitchens. The first is a no upper cabinet trend and to balance the lack of storage, remodels are including an armoire.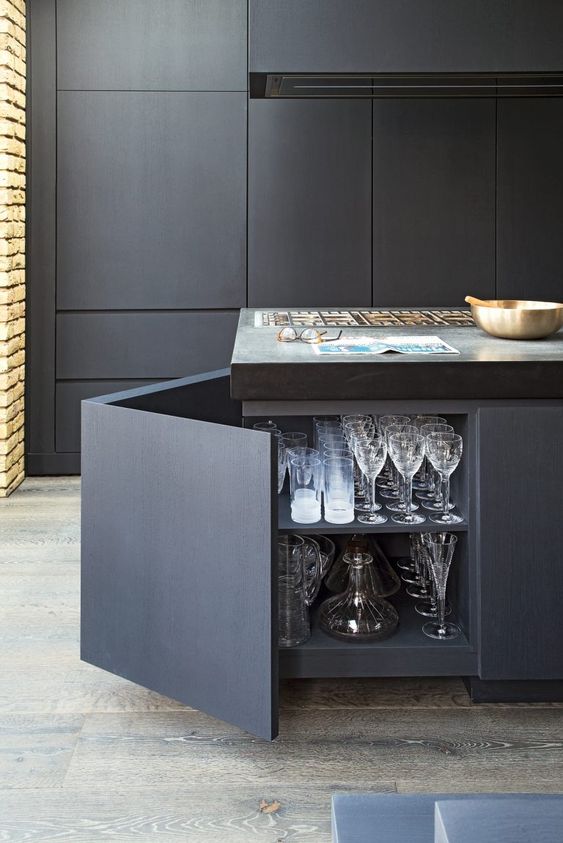 Source: Living Etc
Secondly, kitchens will look to bolder color choices in both appliances and cabinetry, graphic tiles or terrazzo for an impact. Thirdly, the traditional kitchen design will dominate with closed cabinetry, fine mill work and period hardware.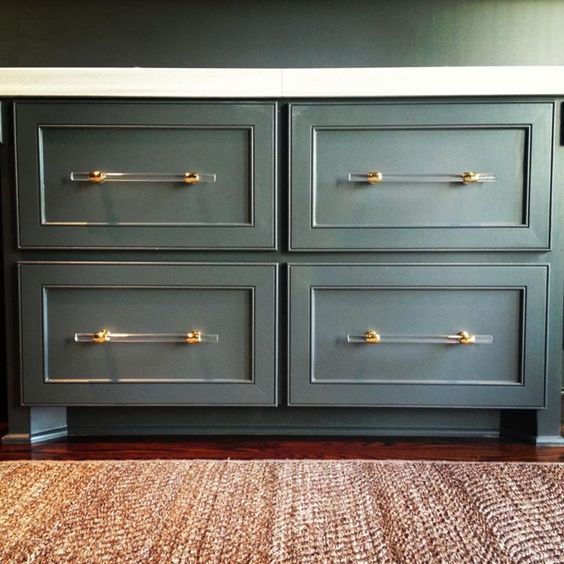 Finally, raw materials such as wood, stone, shiplap, jute, rice paper and clay will flourish. They are sustainable and grounding elements.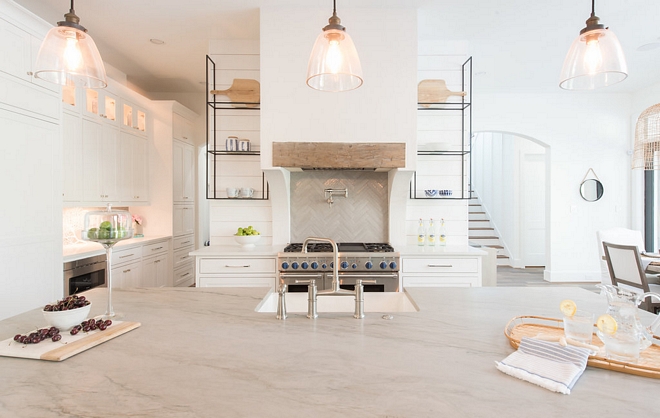 Paint color - Sherwin Williams SW7005 Pure White Kitchen Cabinet Paint Color
Trending In - Curved Furniture 
Curvy 1970's inspired rounded furniture like rounded back chairs are on trend balancing out some of the straight lines in homes.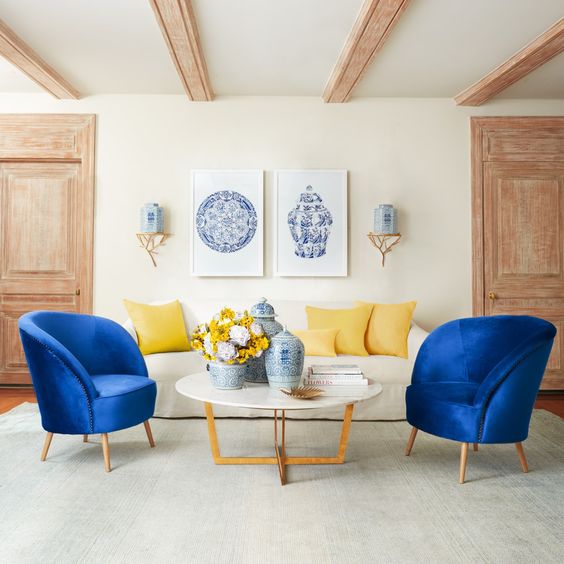 Source: Pinterest
Hard, geometric lines will be replaced with softer shapes in both prints and furniture shape.
Trending In - Mixing Metals  
The trend of mixing metals will continue, this time adding textured materials for contrast and depth.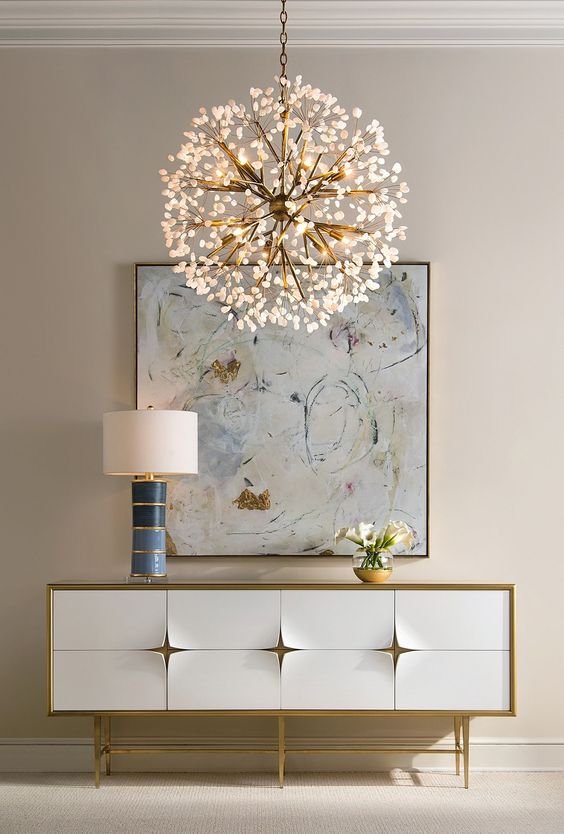 Source: Pinterest
Rich upholstery materials like velvet contrasted with cozy cashmere and wool and cashmere will mix it up with gold, brass and iron.
Trending In - Indoor Plants
Indoor plants are definitely on trend. They are great for your healthy, purifying air and look sensational, adding color and injecting rooms with a fresh new look.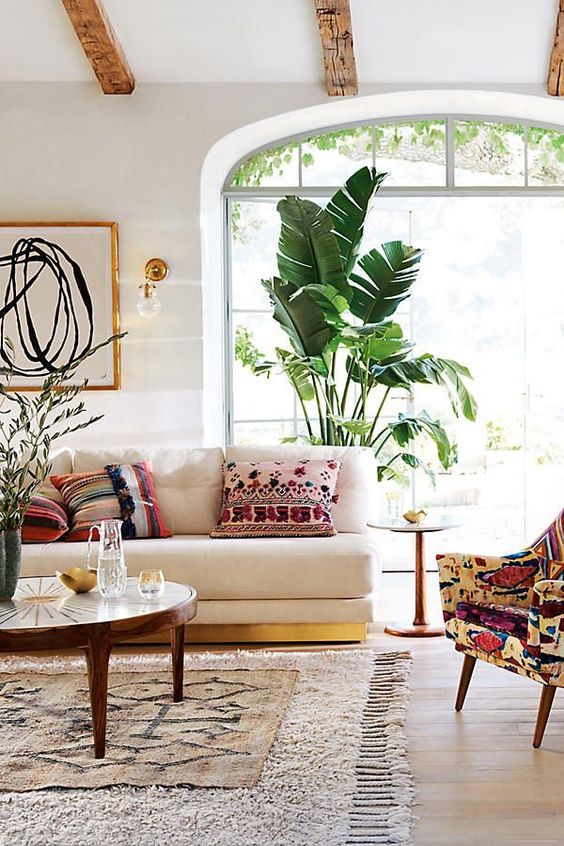 Trending In - Green  
"The design trend I'm most excited to see develop in 2019 is the enthusiasm for green—as a color and as an ethos. Green is a calming, sophisticated and thought-provoking color." —Annie Sloan Chalk Paint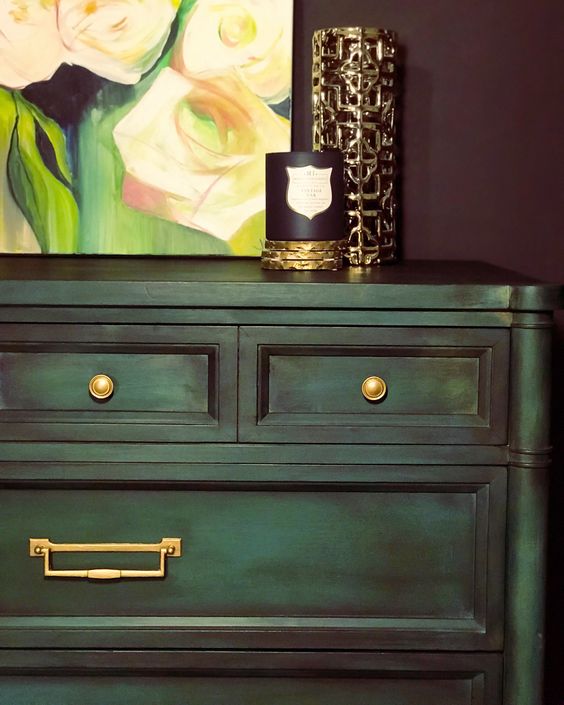 Source: Instagram
Trending In - Passamenterie
Passamenterie, that's an ornamental edging or trimming, made of braid, tassels, cord, gimp, beading, or metallic thread is coming back with a modern interpretation. This time vibrant color combinations and unusual shapes will make passamenterie 'hip'.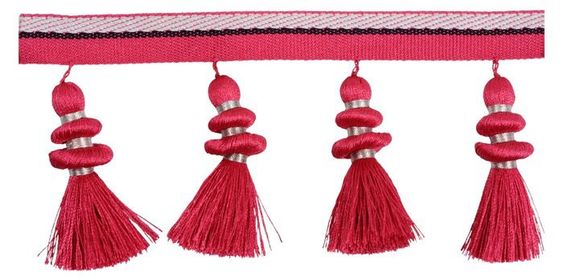 Source: Elle Decor
Trending In - High Contrast Neutrals
Layering neutrals will continue to trend, but dark and light neutrals together will also trend for their high drama and contrast.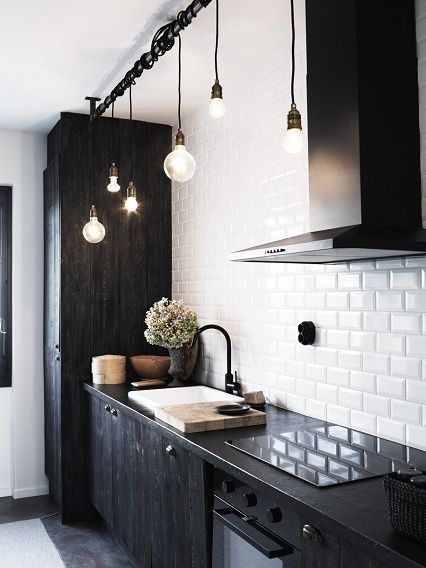 Source: Instagram
These are just some of the trends to expect in 2019. In part 2 will be what home decor trends are out.