9 Stunning Kitchen Cabinet Color Trends for 2023
Perhaps you have the budget for a total kitchen redesign or you've moved home and need to replace old kitchen cabinets. Maybe your kitchen is a little dated and you're thinking of painting or replacing the doors and aren't sure which color to pick.
In 2023 there are some clear kitchen trends as well as gorgeous colors so that you can get very excited about giving your kitchen a lift. The only problem is there might be too much choice!
Timeless Beige
As much as we've seen gray become a modern neutral, beige never really goes out of style. 2023 is seeing warm, earthy colors coming into play in interior design circles.
So, if you like a classic look with enduring appeal, why not pick up a paintbrush and transform your kitchen cabinets with an elegant natural hue.
You can paint your kitchen cabinets yourself as long as you make sure that you prep well and have a flawless finish. You'll be glad you took the time.
A White Kitchen Never Dates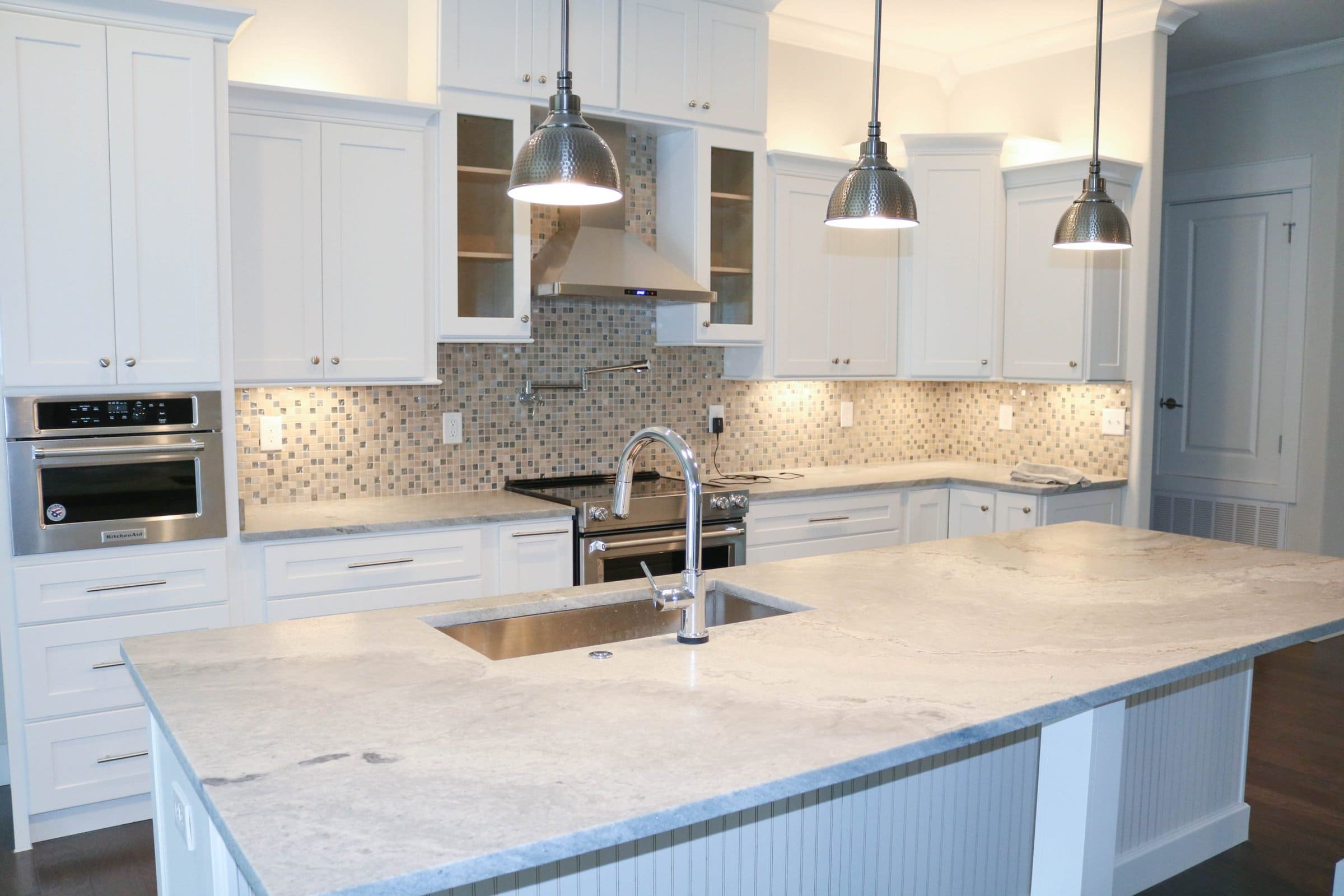 If you're cautious about current trends and would rather update your kitchen with accent colors and accessories, then you really can't go wrong with white.
Suited to sleek, contemporary designs as well as more rustic style, a white kitchen will look clean and crisp. If you have a wood kitchen that's seen better days, then you could sand back your cabinet doors and use a specialized white kitchen paint.
Natural Wood Kitchen Cabinets
Not so much a color but tone and texture, a freshly sanded wood kitchen will work brilliantly for those who like sparse Scandinavian design.
To get this natural look in your kitchen, you will need to be a decent home carpenter or have these cabinets made bespoke. Without the usual plastic veneer, they are more sustainable than a conventional kitchen. And if you take good care, wood could last longer too.
Two-Tone Kitchen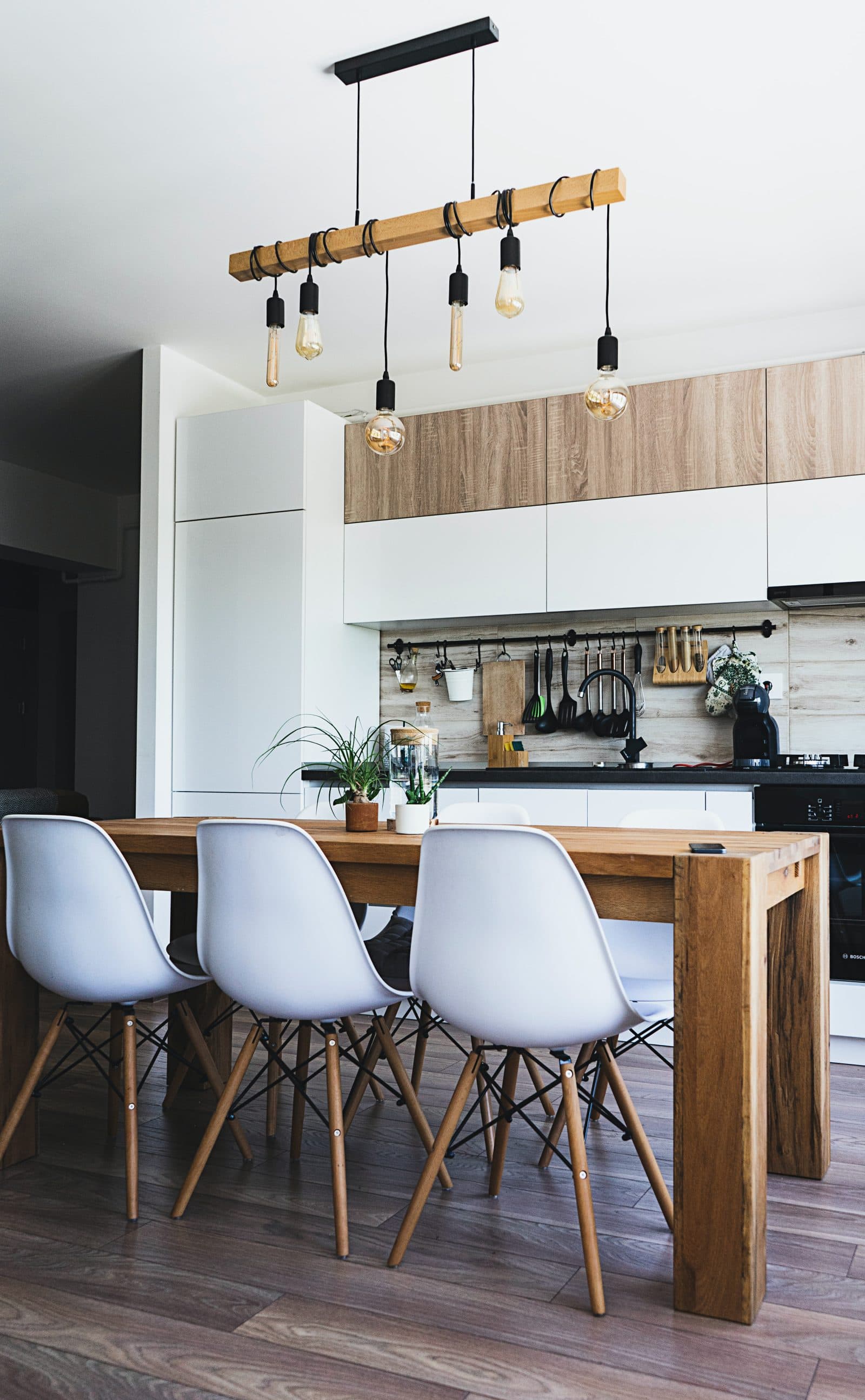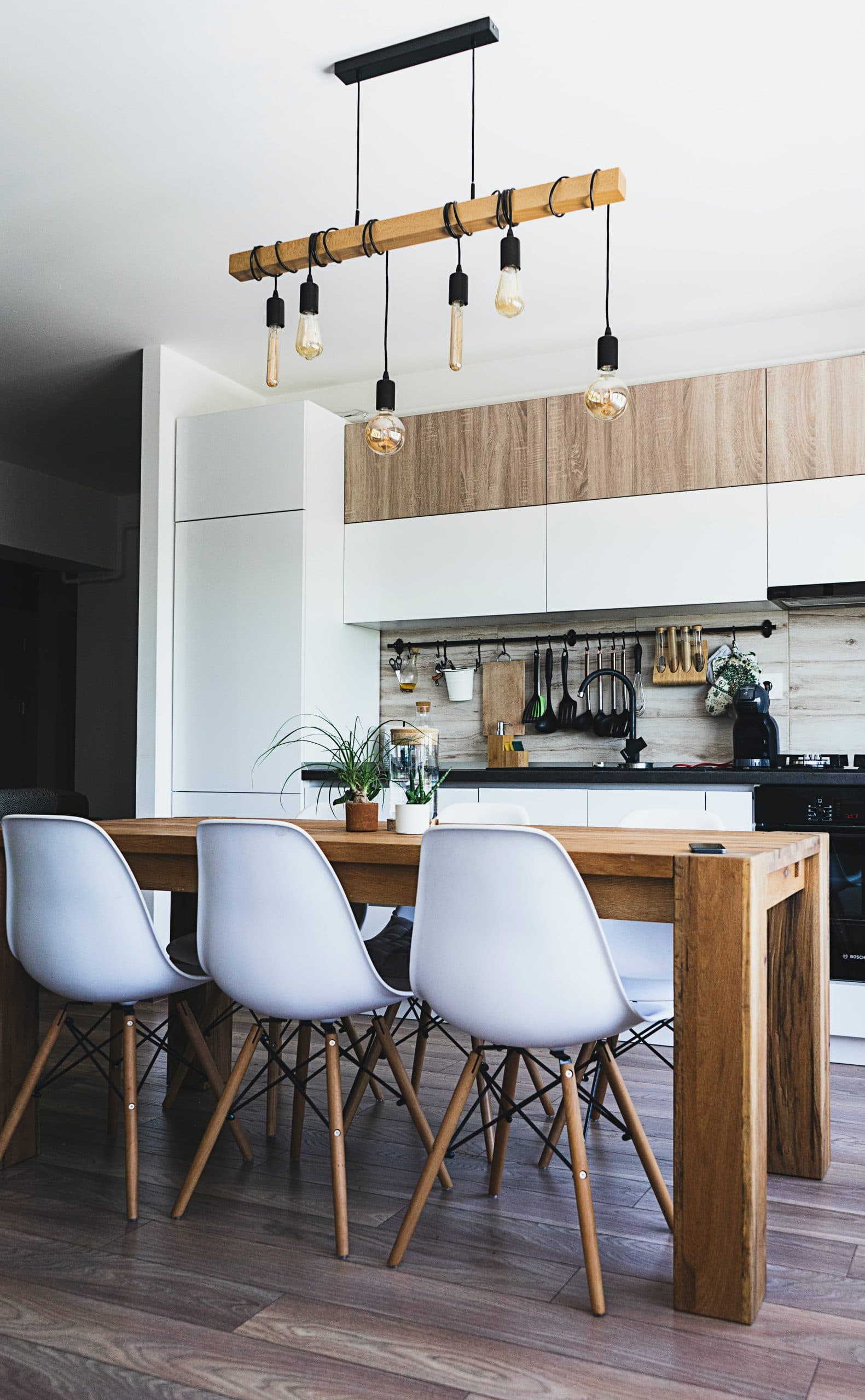 This is one of those best of both worlds choices. If you like classic white cabinets but are taken with the idea of a pale wood for your cabinets, then why not combine the two and have some of each.
This kitchen cabinet look is elegant while being very modern. The grain of the wood doors adds texture and interest to a plain kitchen.
Right now, natural tones will work well against this mix. But you will also have a good blank canvas to introduce color, should you wish to do so further down the line.
Pale Green and Interesting
Top of the 2023 trending colors for kitchens is a pale green, more mint than sage green. No longer associated with cottage core and a country lifestyle, this is up to the minute modern on smooth, flush cabinets.
Keep your walls and island muted in creams and whites. But for a pop of color, an orange saucepan or cookbook will look great on open shelves.
Cabinets in Cool, Deep Green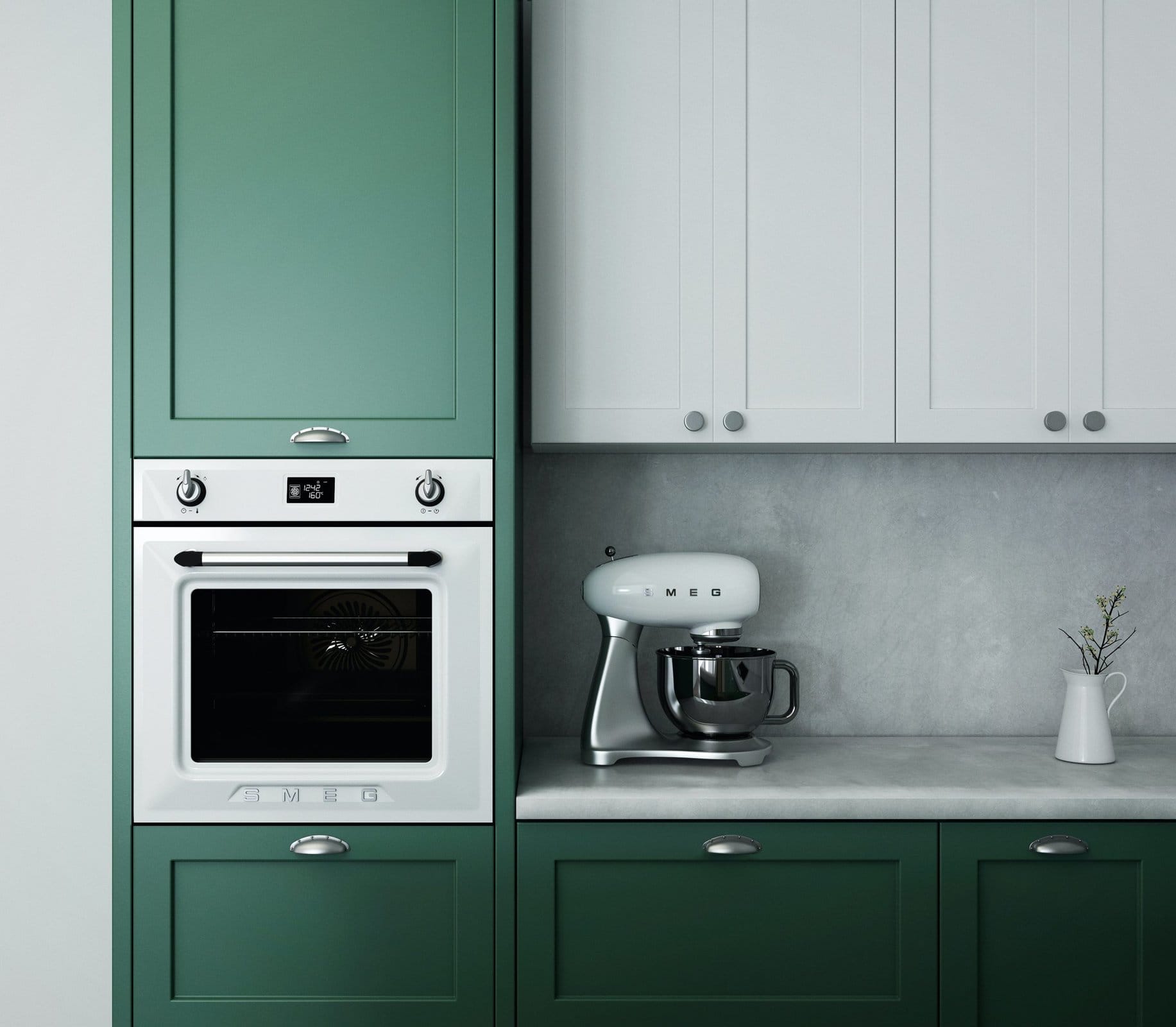 Going up a few notches in tone, is a gorgeous deep mid-green. Jade shades will look wonderful on plain kitchen cabinets. And to keep this style current, pair your green with white cabinets, countertop and appliances.
If you want the color to look vibrant then add some color with flowers, kitchen equipment or art in a coral red. At opposite sides of the color wheel, this will make both colors shine out.
Deep Plum Shades for Your Kitchen
Wow, wow! This plum shade cabinet is a revelation. There's something so new and unique about a deep red-purple tone. We've perhaps seen this used as an accent in other parts of the home but not all out in the kitchen.
If you choose this color for your kitchen cabinets, you're making a bold statement. Best for a kitchen with good light and space, this eggplant color will look great against existing grays. It'll have your guests thinking they've walked into some European chateau or manor house.
Delightful Pink Kitchen Cabinets
Another fresh new color we're seeing this year is an earthy pink. Not the blush color which has made its mark in the last five years or so. But an orange-toned pale terracotta as part of the new range of earthy neutrals we'll see plenty of in coming seasons.
Keep your styling simple for a designer look – woven baskets, and monochrome jars and china. And what goes so well with this color is rose gold hardware. So if you want to get ahead in home fashion, this pink is a winning choice.
Coral, Yellow and Green Kitchen
If you love bright colors then you can really experiment by picking coral colored cabinets against green and yellow trim.
With a sense of tradition and a nod to the mid-century aesthetic, these colors look cute together, the shades of apples and cozy home cooking. They're also bang on trend. But beware they're only for the very brave!
Yellow Kitchen Cabinets
Yellow is such a cheery, sunny color, it's hard not to love. We have seen a mustard yellow become very popular. But for 2023 think of a more citrus hue in your yellows.
This color cabinet looks particularly good in a traditional farmhouse kitchen and to make the color jump out, accessorize with bright mid-blues. Or even add some cabinets in blue tones.
In Summary
2023 is seeing our kitchen cabinet colors change in a big way. We're moving away from a conservative approach and adding some brightness in these uncertain times.
So, if you are updating or installing your kitchen, think about using deep plum, coral tones, vibrant yellow or orange-pink. And if you like neutrals then new tones are earthy and warm – terracottas and limestone beige.
Whatever you like best, isn't now a good time for a little creativity and adventure? So splash on the color in your kitchen and revamp your cabinets with 2023 trending colors.