How to Cleverly Hide Paper Towels in Your Kitchen
When you've spent time and money, not to mention a whole load of elbow grease getting your kitchen looking just right, it's the details that matter.
So when it comes to items like your paper towels, you'll want to think about where you store them and where to keep them hidden. Where you put them will depend on how close to hand you want them, whether put away in a drawer or cabinet, or disguised on the countertop.
For any option, there are plenty of kitchen organization solutions for you to choose from, when it comes to storing your paper towels safely out of sight.
Hide Your Paper Towels Inside Your Kitchen Cabinet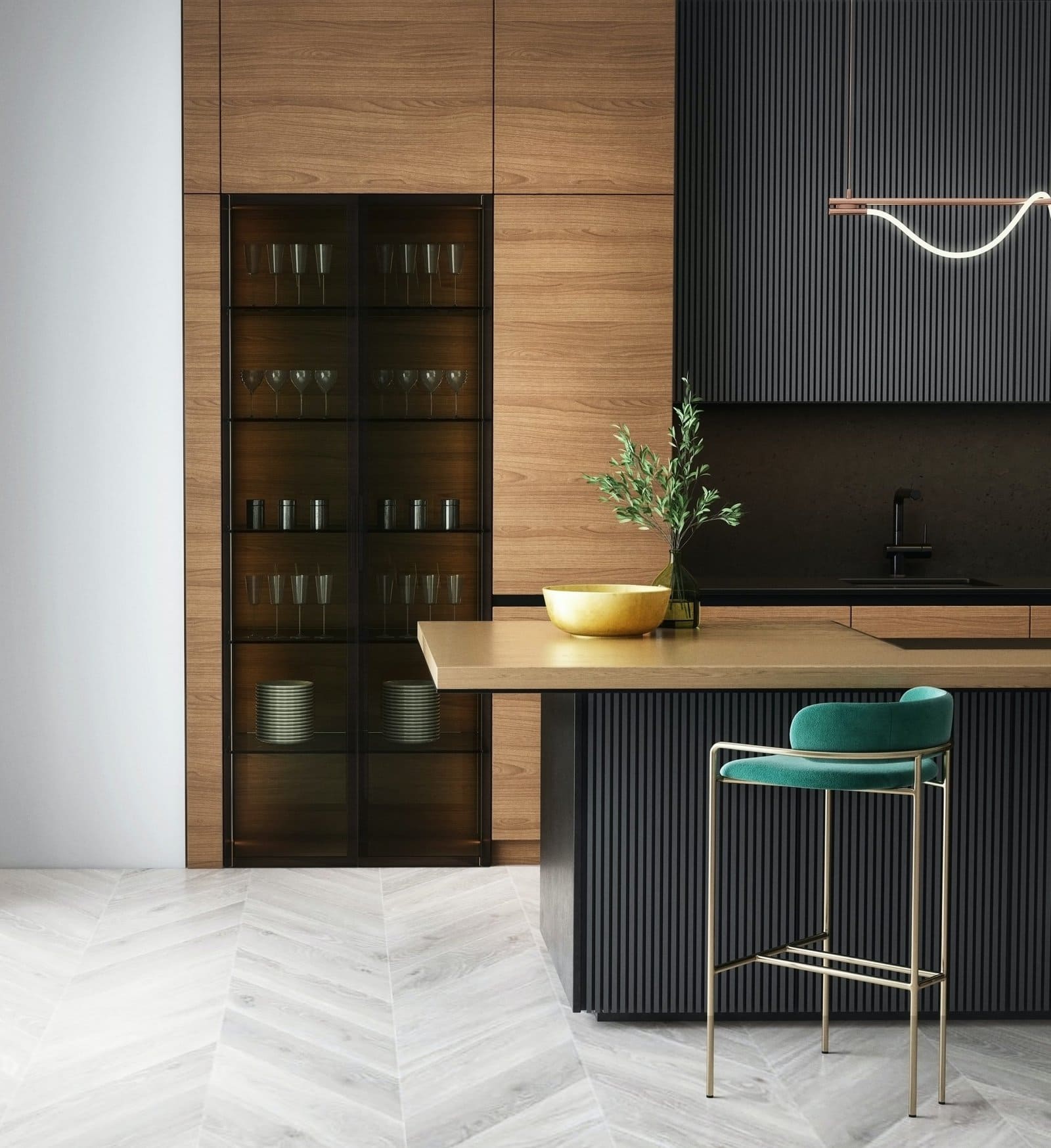 This is the classic in paper towel concealment! Storing your roll of paper towels in a kitchen cabinet is both practical and neat.
But there are so many options it's worth considering them all and deciding which solution will work best in your kitchen.
No-Drill Paper Towel Holder
Are you not so great with tools, or super busy in your life or perhaps you live in a rental where you can't make permanent changes? Then this handy no-drill paper towel holder will be perfect for you.
Simply placed on an internal shelf, this metal holder is a brilliant way of keeping your paper towel both handy but out of sight. And in sleek silver, it looks attractive enough to you and your family when using your kitchen.
Integrated into a Cabinet
My my, this is a truly ingenious solution. Having a concealed trash can drawer that is cunningly disguised as a kitchen cabinet is a great place to also keep your paper towel.
This accessible drawer idea will mean those spills can be cleared up in no time when you can quickly reach for paper towels next to your sink, and place them quickly away in the trash can after use.
Stick-On Paper Towel Holder
Another no-drill solution for storing away paper towel in your kitchen is a stick-on paper towel holder.
Adhesive can be super strong, think about shower shelves and other household stick-on devices that can take a good amount of weight. So a simple black metal stick-on dispenser can be installed under a shelf inside a kitchen cabinet.
Just be sure to leave enough room around the holder for you to easily access the paper towel so it'll stand up to good practical use.
In a Secret Cabinet
An ultra clever use of a slim space next to your kitchen sink or stove is a pull out vertical drawer that looks like a cabinet. This option will need to be planned by a professional as a bespoke addition or as a part of your kitchen installation.
You can store your paper towel longways on a rod, and perhaps use the bottom of the drawer for your dish towels. Super smart!
On the Door
One of the most practical spots in your kitchen to store paper towels is under the sink. As you'll probably be using this cabinet a lot, it is good to fix your paper towel holder with a drill.
Fixed to the door, this is a wonderful space saving and useful paper towel storage solution, plus it keeps paper towels out of sight when you want your kitchen to look pristine.
Tension Rod
Now this might be the smartest kitchen paper towel storage solution ever! No drill, no glue, no expense.
A plastic tension rod will work perfectly as a means of storing away your paper towel neatly, without fuss and with minimal effort.
This is a surely a 'blowing on your nails and rubbing them on your jacket' kind of answer to best storing paper towels!
In a Drawer
Now, you could just pop your roll of paper towels loose in a drawer. Sure, that might work so long as you're not getting tangled with other items in the drawer.
But you can get drawers made, or perhaps modified yourself, which have indentations to slide in a paper towel roll on a rod or dowel. There is also space to store your spare rolls. This is a great solution if you are super organized.
In Your Kitchen Island
This feels a little like James Bond for the kitchen! You can ingeniously store away your paper towels, keeping them hidden from view but super easy to use by stashing them in a purpose made recess in your kitchen island.
This seems like a very chef-friendly idea for those with busy home kitchens. But when you have visitors walk into the kitchen, the front of the island is smooth and sleek!
Countertop Canister Storage
If you like some color in your kitchen and like to have kitchen items displayed on shelves or your countertop then you might like to look at some of the canister style paper towel holders.
There are canister style paper towel dispensers in ceramic style, metal and plastic. From one side they look like a regular canister, on the other side there is a slot for your paper towel. Handy but aesthetically pleasing!
In Summary
If you have a sleek, stylish kitchen, the last thing you'll want is bulky unsightly items like rolls of paper towel on display.
The most obvious first choice of storing paper towels away in your kitchen is to hide it in drawers and cabinets. But there are many attractive and smart solutions for you to choose from, be that a no-drill dispenser or simply a tension rod inside your drawer or cabinet.
Other options include purpose built integrated designs such as a recess in your kitchen island or a cabinet fronted vertical drawer. And to inject color or design into your kitchen, you could use a canister style paper towel holder.
Whatever your preference, you can hide away your paper towels without too much work or expense and have your kitchen looking endlessly chic and stylish.