Aged Doors – Old Door New Tricks
Vintage Brass & Old Doors – Distressed Doors Old & New & Create Amazing Looks
Aged doors, vintage doors or the barn door look great. Add vintage brass and you are on a winner. It's the contrast between old doors and new surfaces that makes them stand out; making them a great focal point. Like this photo – warm wood tones against white. Buying aged doors is the best way to get an authentic look but distressed doors and door handles can create a similar look if done right. And to get your Rockstar look – it has to look right!
When it comes to using aged doors or vintage doors the simplest ideas are often the most effective. The most obvious way of drawing attention to aged doors is to paint them. Consider an old farmhouse or barn door opening onto a country kitchen. Paint it bright red, varnish it or add calligraphy for a modern twist. If your door, like this barn door, is too big for the space consider hanging it.
The barn door is often overlooked. It's great in a country kitchen but I wouldn't stop there. Because of their weight they make a bold statement and really add character. This is particularly useful in new homes where character is  imported using old doors, vintage brass, distressed doors, aged bronze and other features. Add the barn door to your list. Don't ignore aged vintage doors either; they have wonderful detailing that can look amazing.
Unfortunately, aged doors aren't easy to find – old doors with distinctive features, like vintage doors are highly sought after. But there are other ways to get your Rockstar look. Consider distressing doors or adding vintage brass handles to change the look. You can buy vintage brass handles or create aged door handles then add them to your old door.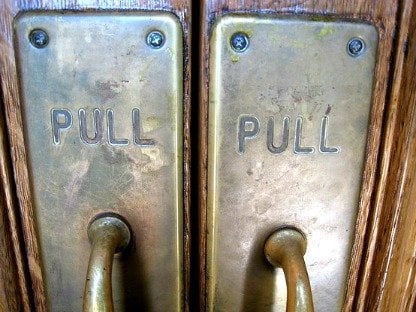 This set of vintage doors and door handles would look great opening to a study, dining room or country kitchen. There are lots of ways to antique solid brass door handles if you don't want to buy vintage brass door handles.
I love distressed doors. Here is an easy way to distress doors. Don't distress everything in sight – layer your look.
Distressed doors and floorboards are give you a great look with little effort. If possible distressed doors should be solid. So they look and feel like old doors.
And if you have a spare old door you can always create a dining table or headboard like this one by Martha Stewart. Here are more door ideas for decorating your home, pantry and living areas.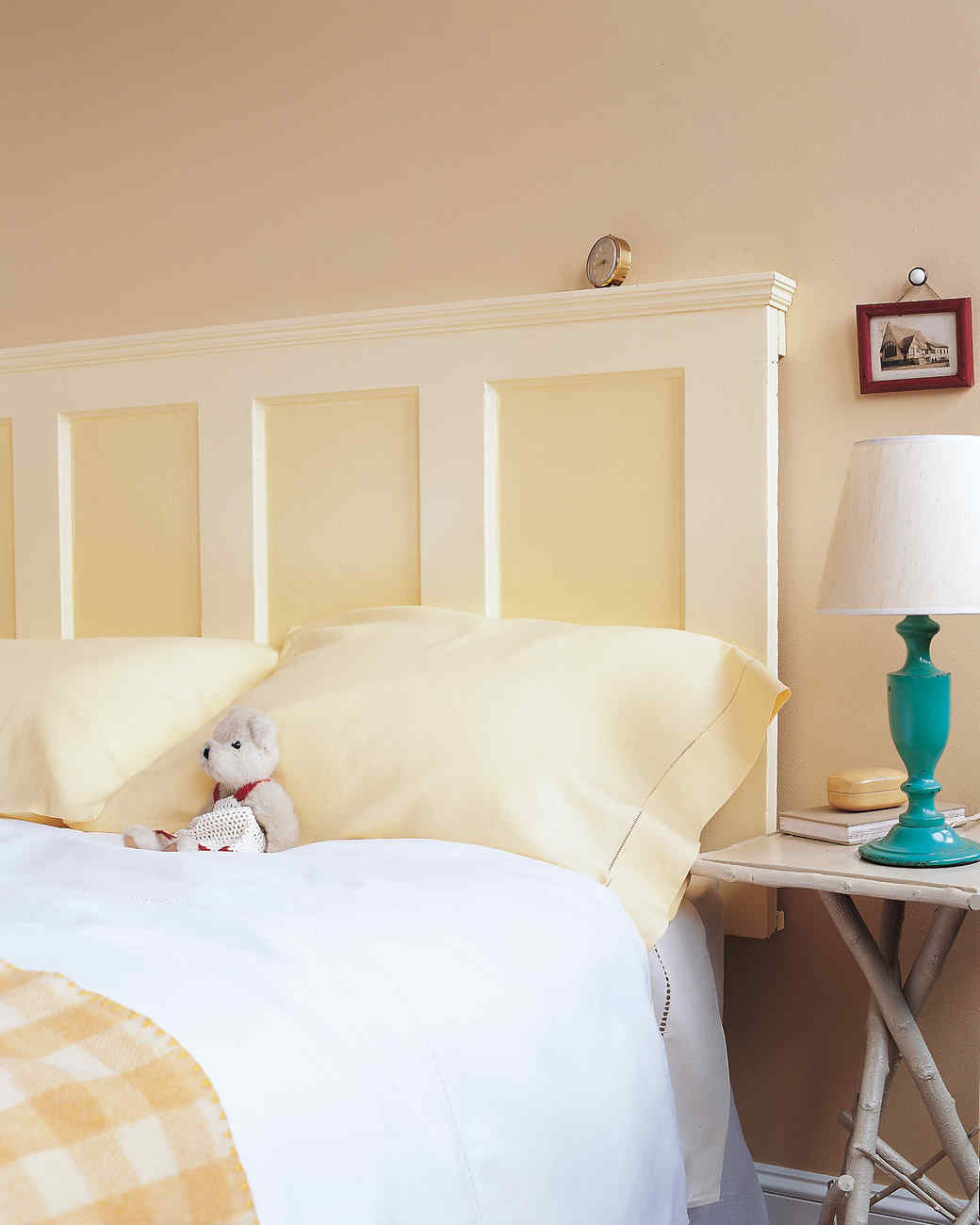 This old door has been repurposed into a dining table and a great addition for a country kitchen. Can't think of anything better than dining on a beautiful old door like this one.
There are so many ways to use old doors by adding vintage brass, distressing doors or using a barn door as an internal door, bed head or dining table. Place them in your formal dining room, living room or country kitchen.
I love to hear from you so please leave a comment , Like us on Facebook or Follow me on Pinterest or go here for my Pinterest Board– Doors – the aged, the new and the clever. Remember to be nice and share.
Save