Decorated Life is reader-supported. When you buy through links on our site, we may earn an affiliate commission. Learn More
20 Bathroom Closet Ideas for Ultimate Organization
If you're anything like the average family, you keep many different items in your bathroom closet -everything from extra toothpaste to makeup to towels.
So, it's no surprise that every now and then, your bathroom closet needs an overhaul.
If you're looking for organizational inspo, we've rounded up 20 of the best bathroom closet ideas.
Store Extra Supplies in Clear Canisters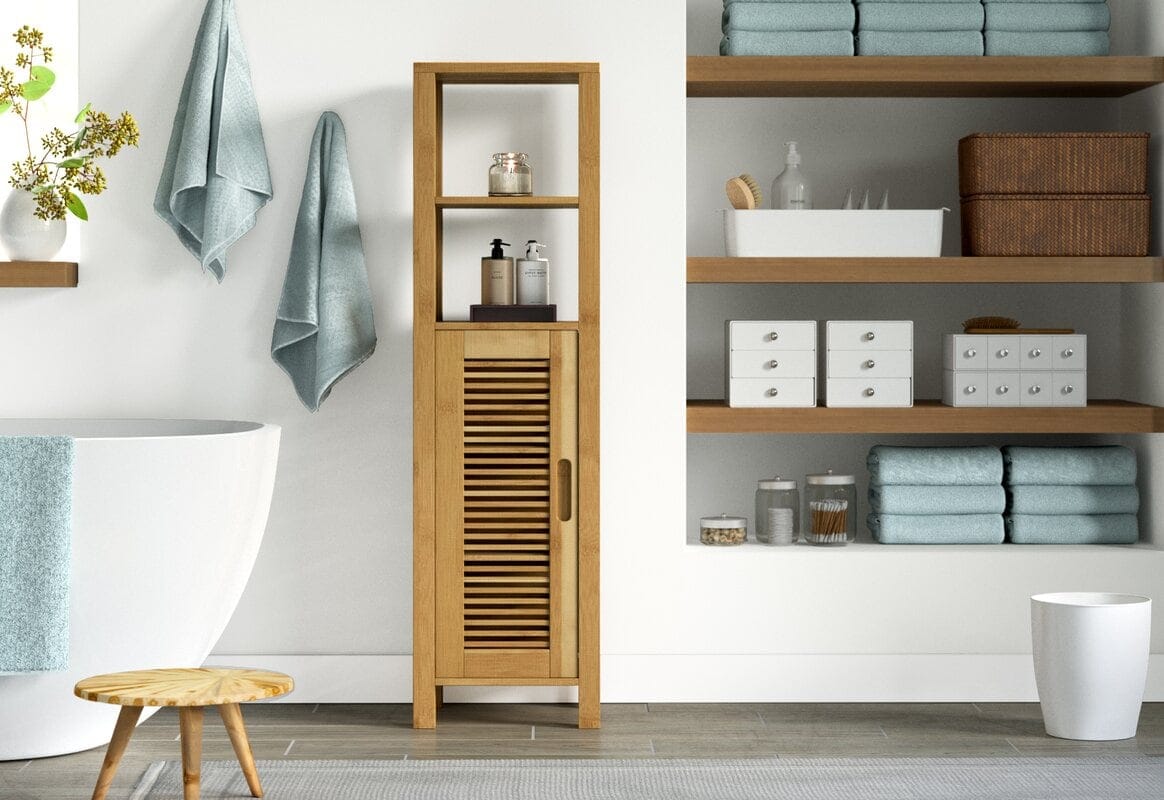 To keep your extra supplies neat and organized, consider putting them in clear canisters. These canisters are great for storing extra Q-tips, cotton swabs, small soaps, dental floss, and more.
Clear canisters make it easy to see exactly how much supply you have. This way, you won't mistakenly run out of something you need.
Use an Over the Door Hook Rack for Robes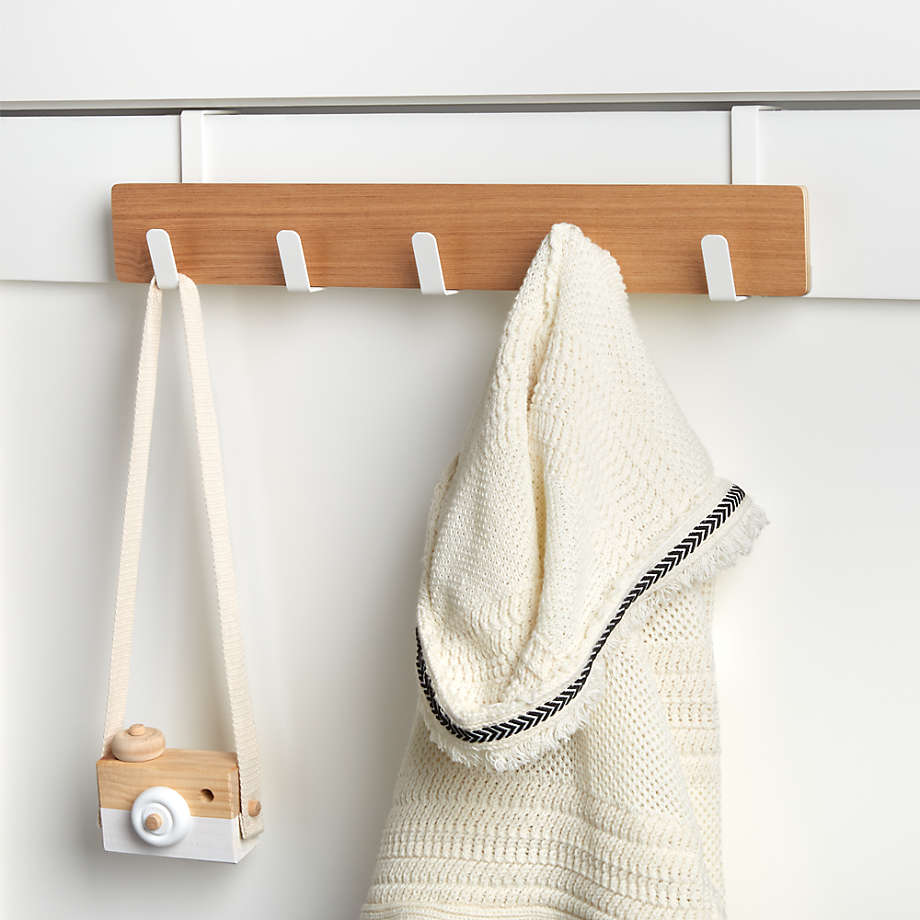 If you're low on bathroom closet storage, try over-the-door hook racks like these from Crate&Barrel. These are the most effortless hooks to install since all you need to do is place the frame on the door.
You can hang robes, towels, scrub brushes, or even kid's bath toys on the hooks.
Put a Hamper in Your Closet to Collect Dirty Clothes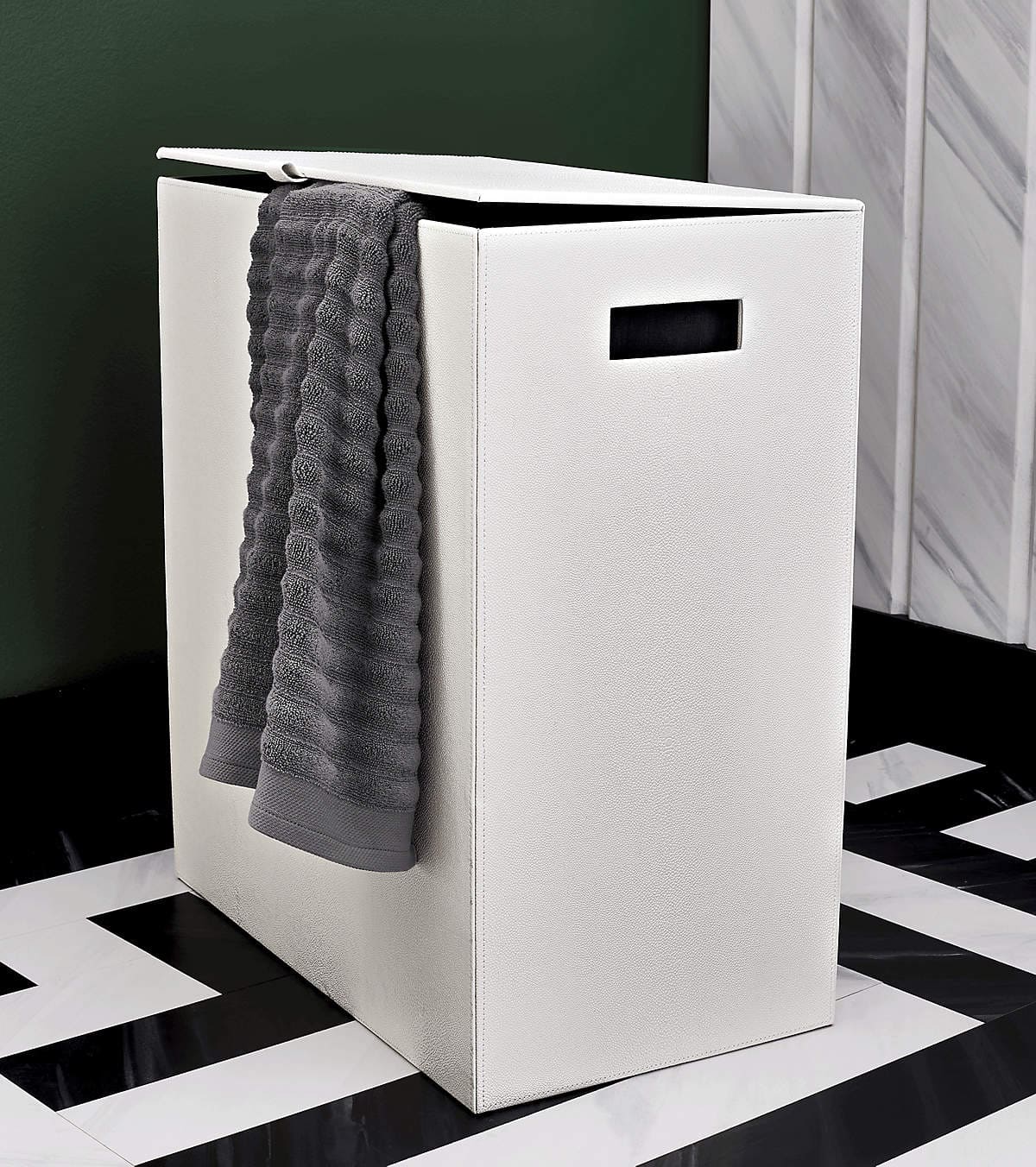 If your family is anything like mine, you can always find their dirty clothes on the bathroom floor. Luckily, you can eliminate this problem by adding a simple hamper to your bathroom closet.
Hampers make for excellent bathroom closet organization and keep your room looking tidy for longer.
Keep Your Shelves Looking Stylish with Terry Cotton Towels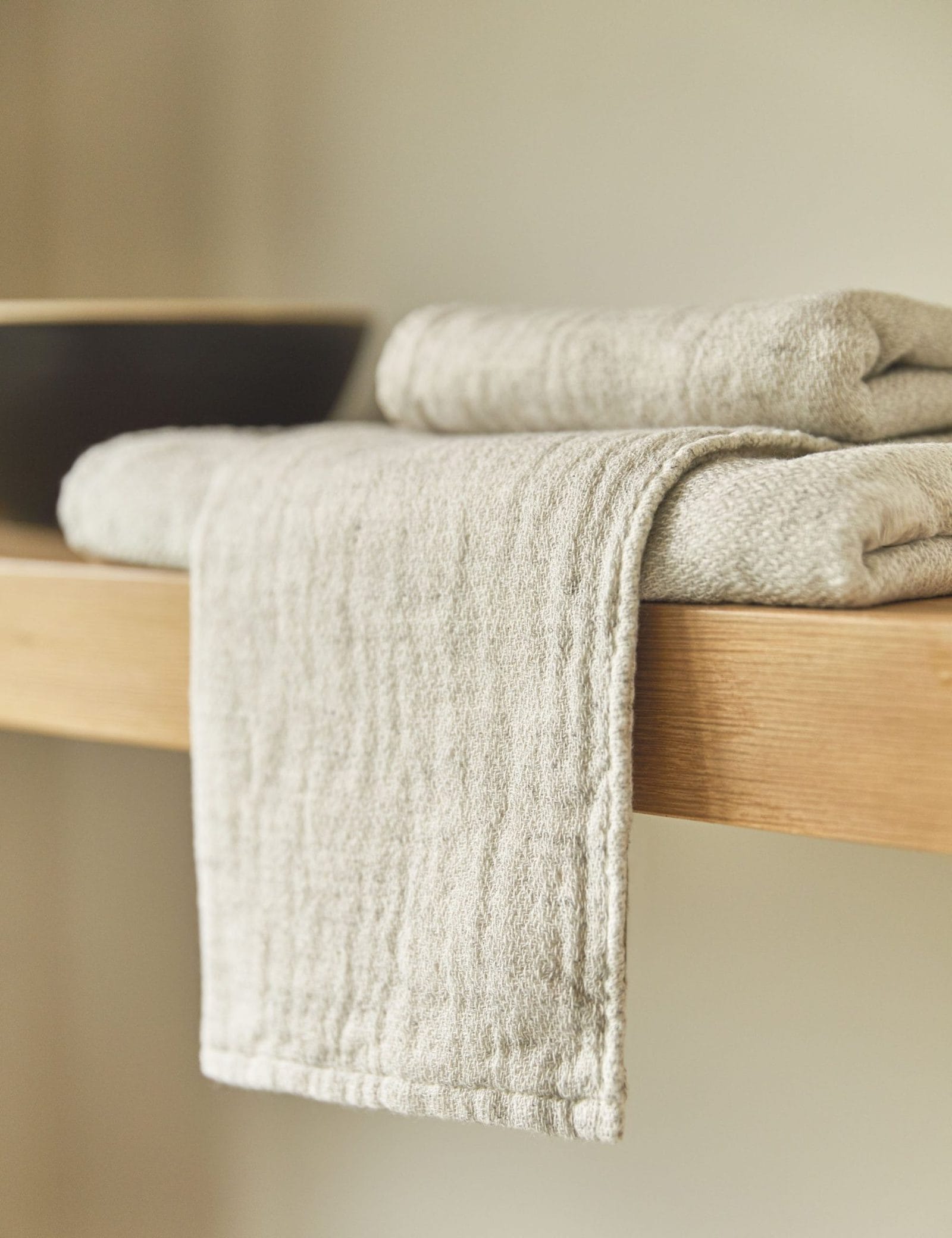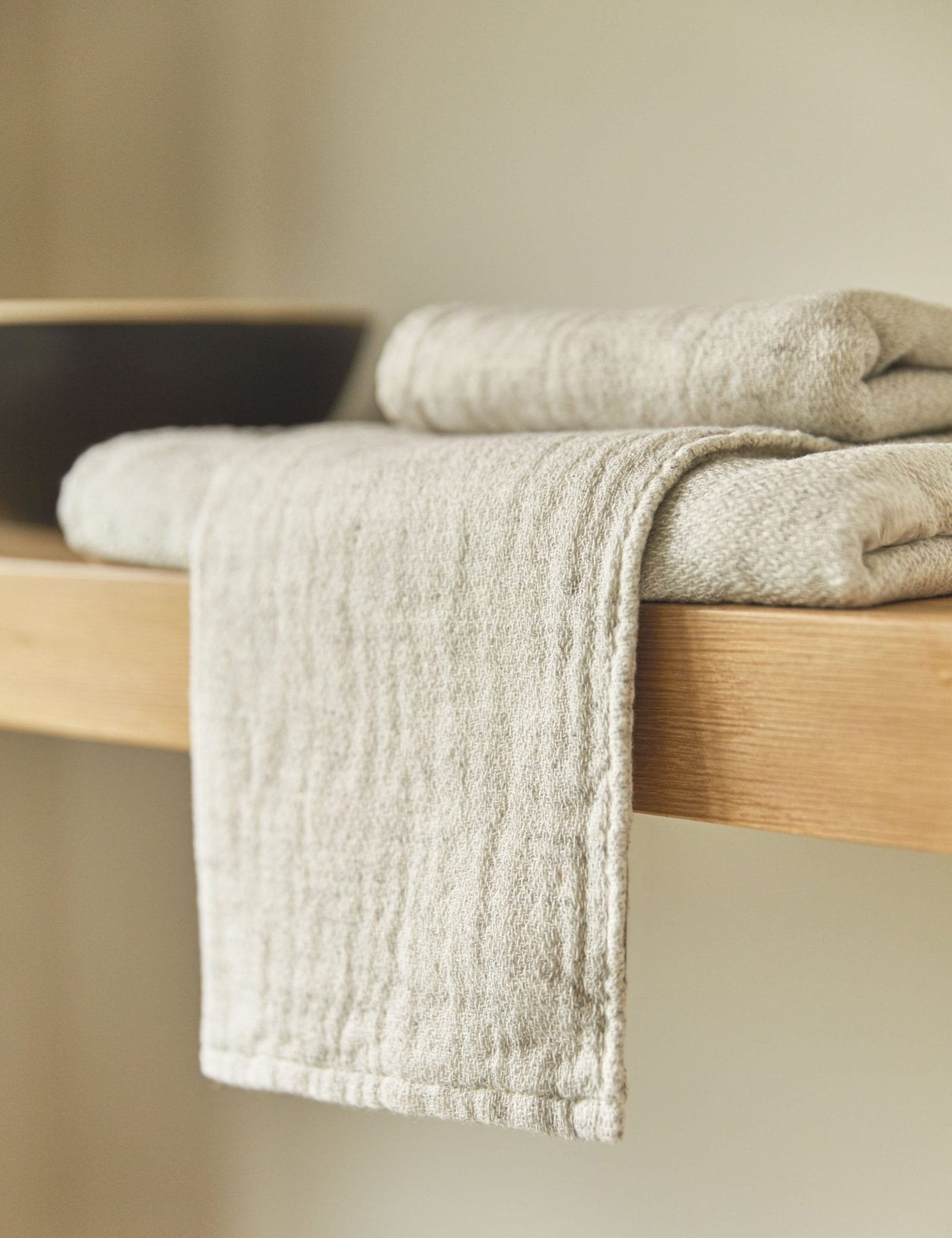 Do you care about your bathroom closet shelves looking just as stylish as the rest of the room? If so, invest in some ultra-absorbent towels and washcloths like these made from terry cotton.
Not only will these washcloths feel extra good on your skin, but they'll look beautiful sitting on your shelves.
Make Extra Cosmetics Accessible with a Rotating Tower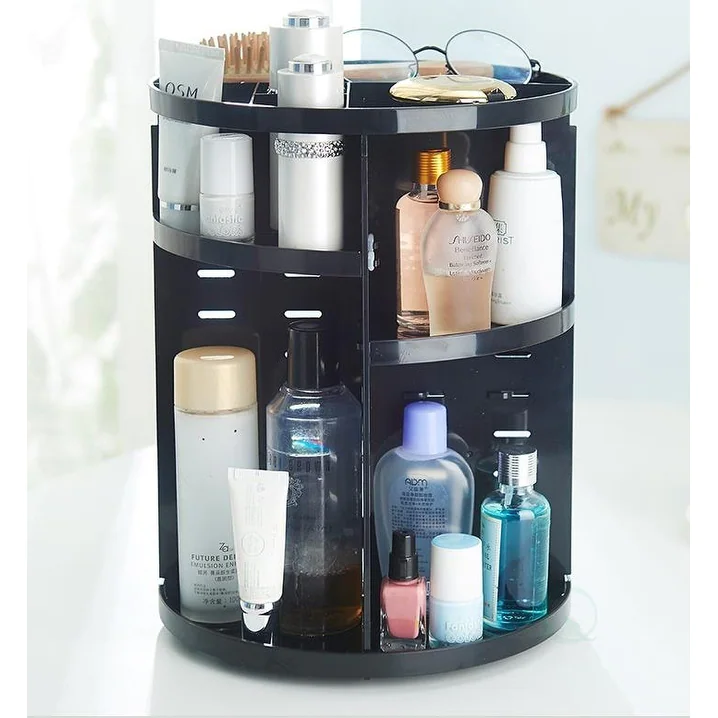 Are you sick of extra cosmetics taking up counter space? Try a rotating cosmetic tower.
This rotating tower can fit on your bathroom closet shelves and makes it easy to grab the things you use on an occasional basis. You can even use one of these to store extra soaps and shampoos.
Put Most-Used Items in a Pretty Bath Caddy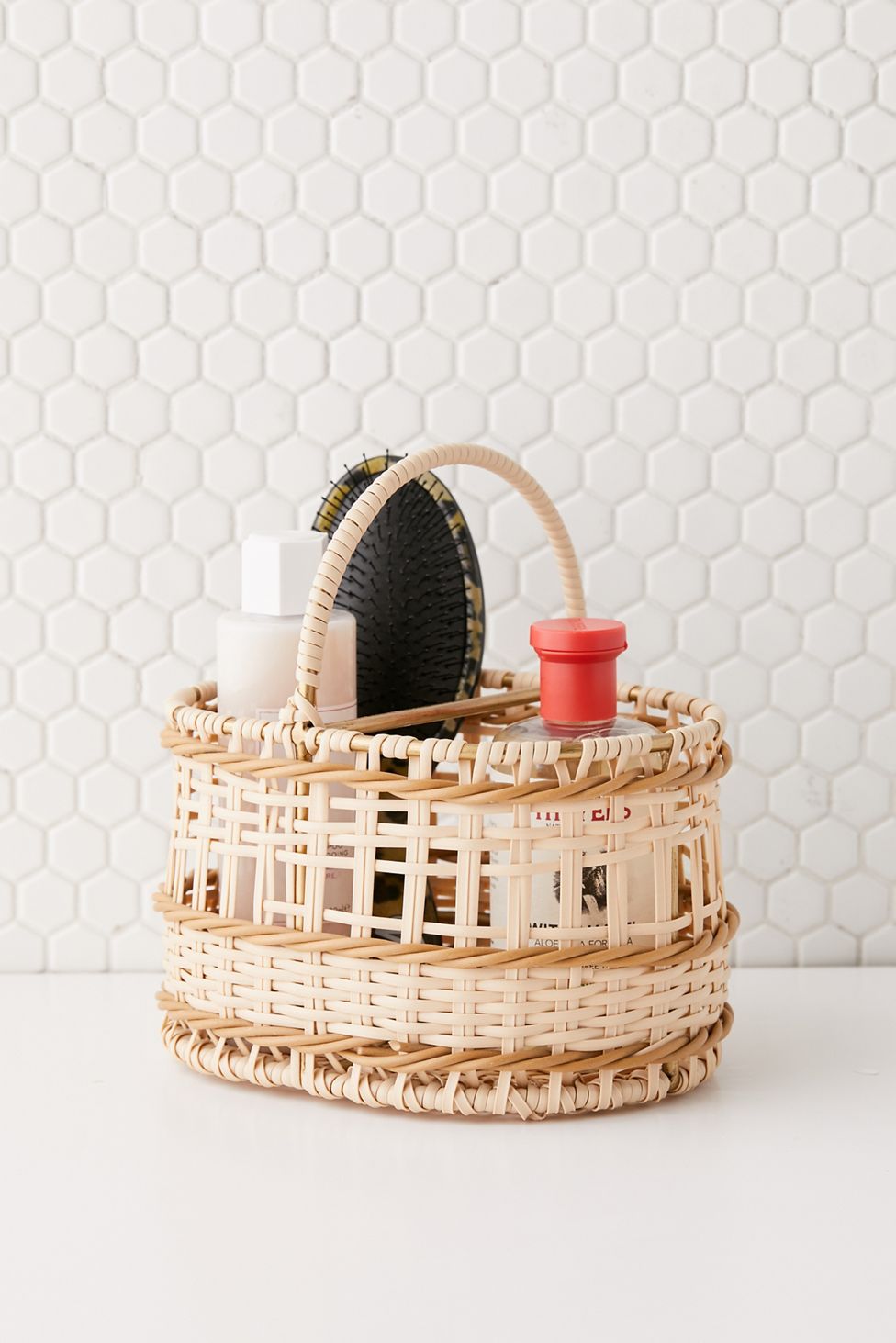 If you take certain items from room to room, place them in a pretty bath caddy. For example, you could put a brush, hair ties, and detangler in a caddy, store them in your closet and then be able to quickly grab the caddy when you need those items in a different room.
Caddies are an excellent bathroom closet organization hack for moms who fix their daughter's hair.
Conceal Items in Woven Basket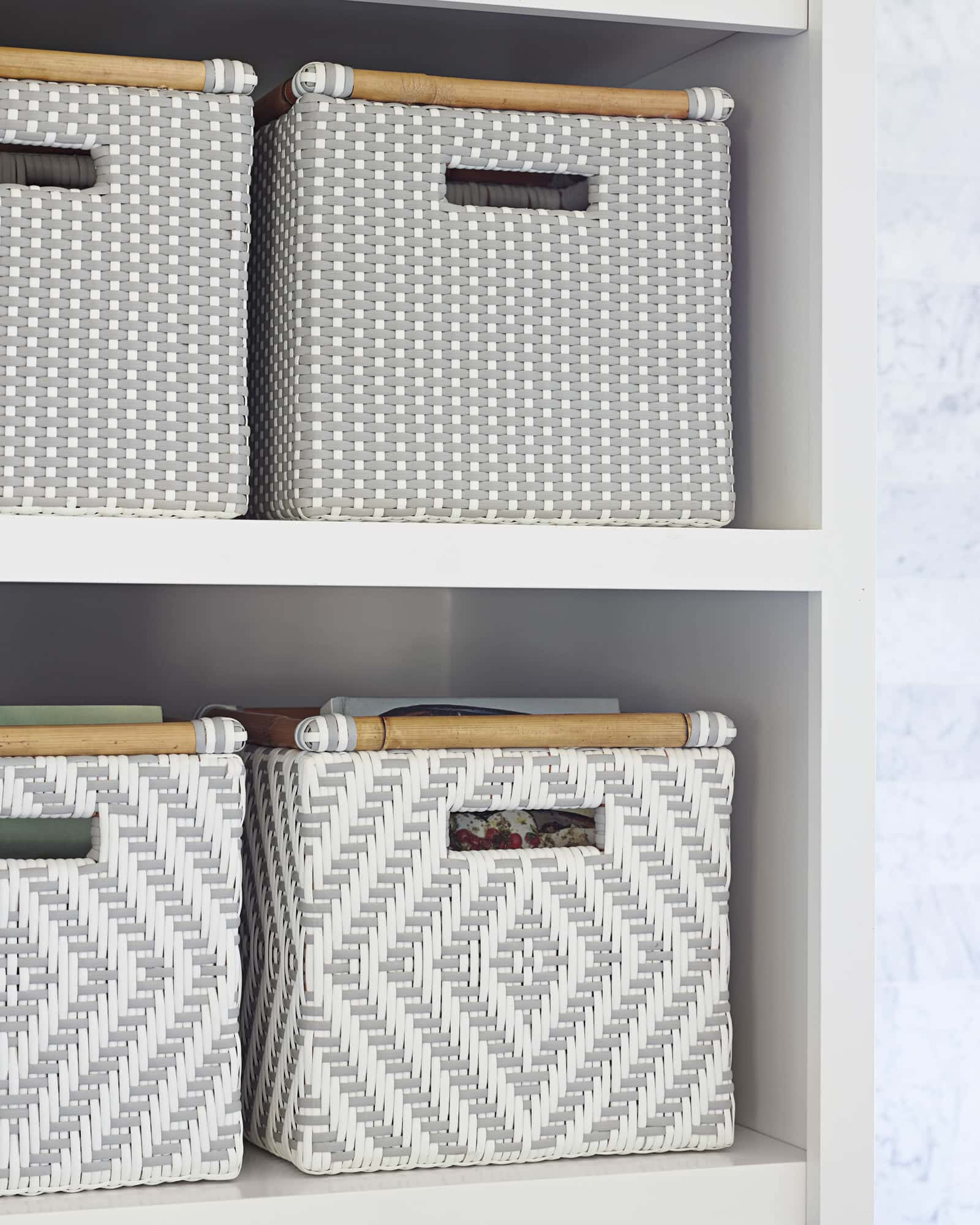 If you have some not-so-pretty items you want to conceal, try a woven bin, like these from Serena & Lily. These bins are great for storing extra towels, toiletries, and more.
If you need open bathroom closet ideas, these would also work. They're functional but beautiful to look at.
Place Extra Jewelry in a Small Box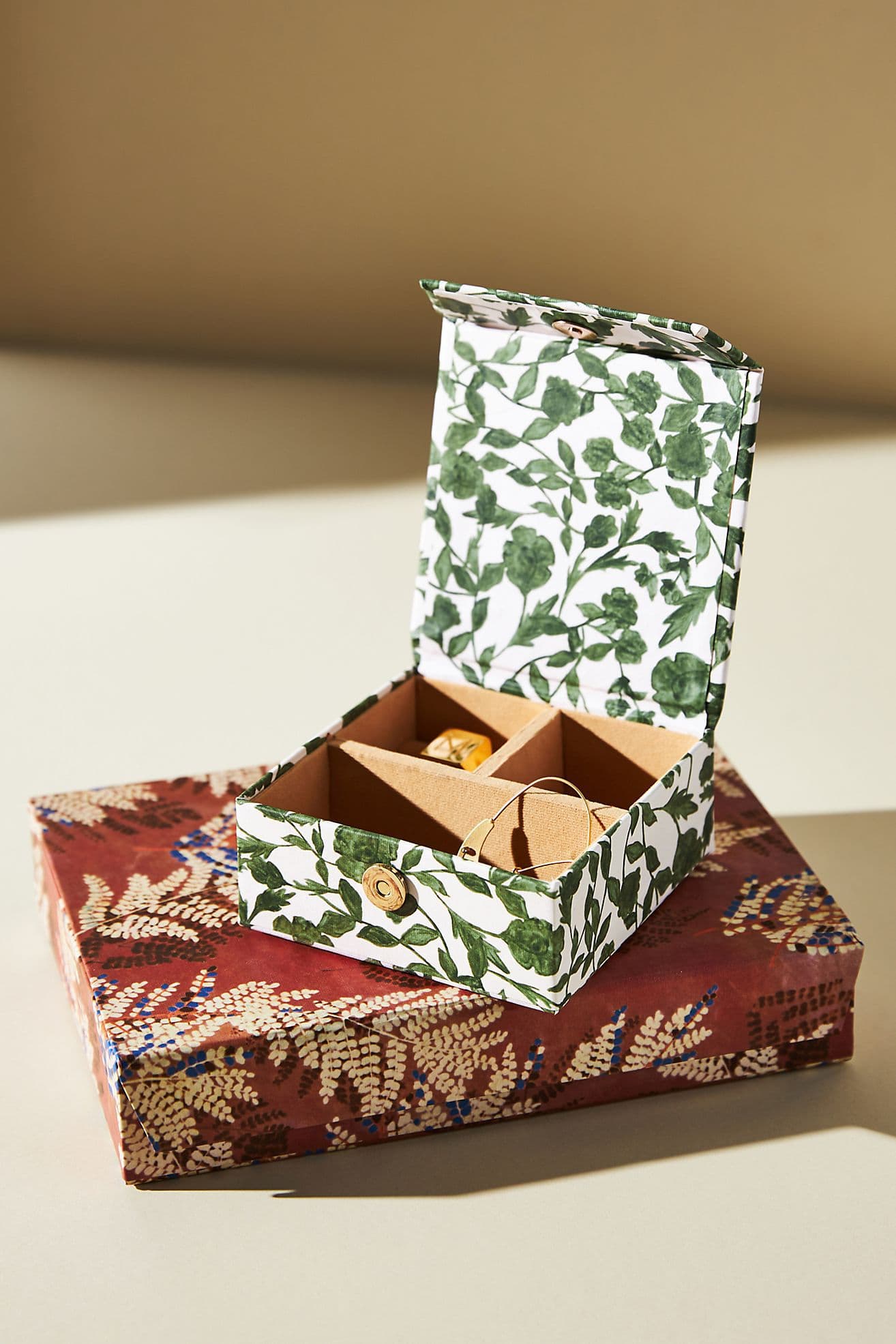 Do you have too much jewelry sitting on your bathroom counters? If so, try storing it in your closet in one of these recycled paper jewelry boxes.
Boxes like these are a great place to organize the rings, earrings, and necklaces that you don't wear daily. They also make it very easy to find the items you need on special occasions.
Store Extra Toilet Paper in a Free Standing Basket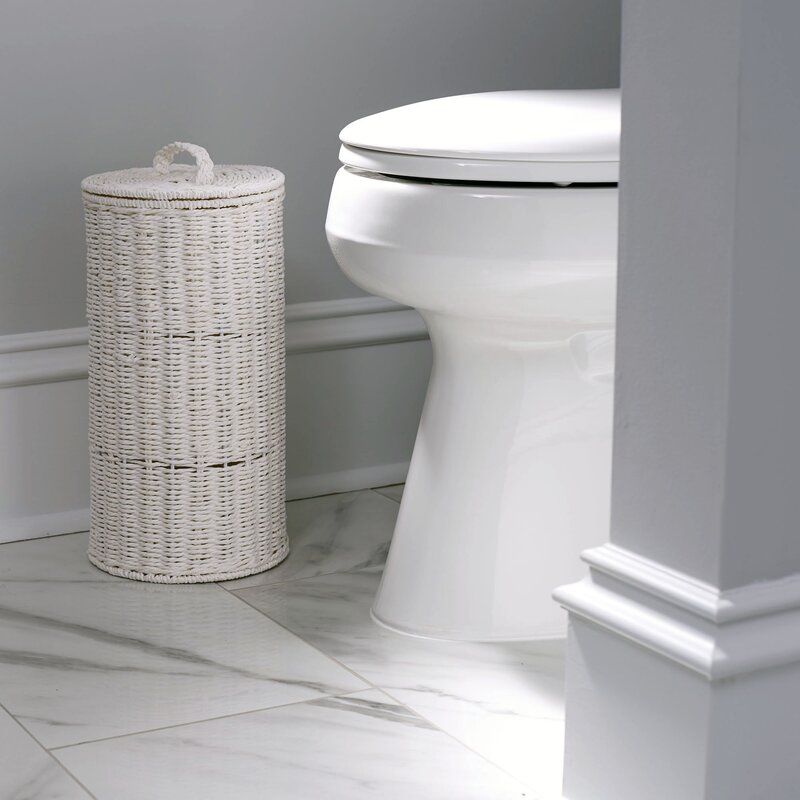 Try one of these freestanding toilet paper baskets if you want an easy way to organize your extra toilet paper. This one from Wayfair fits up to four big rolls.
If you have more than four extra rolls to store, try a large wicker basket. You can place either of these options at the bottom of your closet for easy access.
Add a Closet System
Small linen closets can be hard to organize. That's why adding a closet system like this one can make a huge difference.
These drawer and shelf systems are among the best small bathroom closet ideas since they allow you to maximize your space. For example, you can place your towel and washcloths in the drawers and put extra toiletries, jewelry, and makeup on the shelves.
Use Trays to Group Items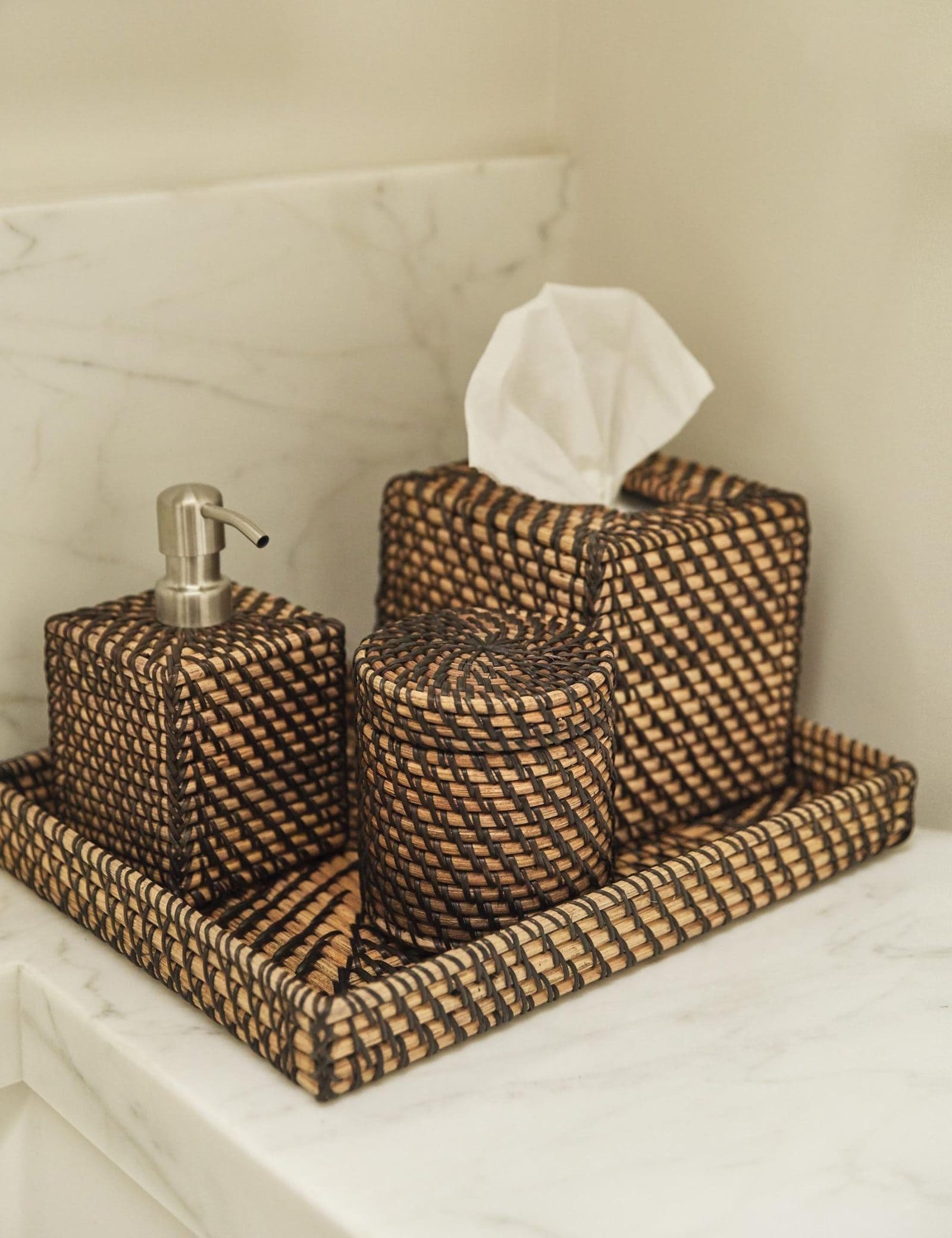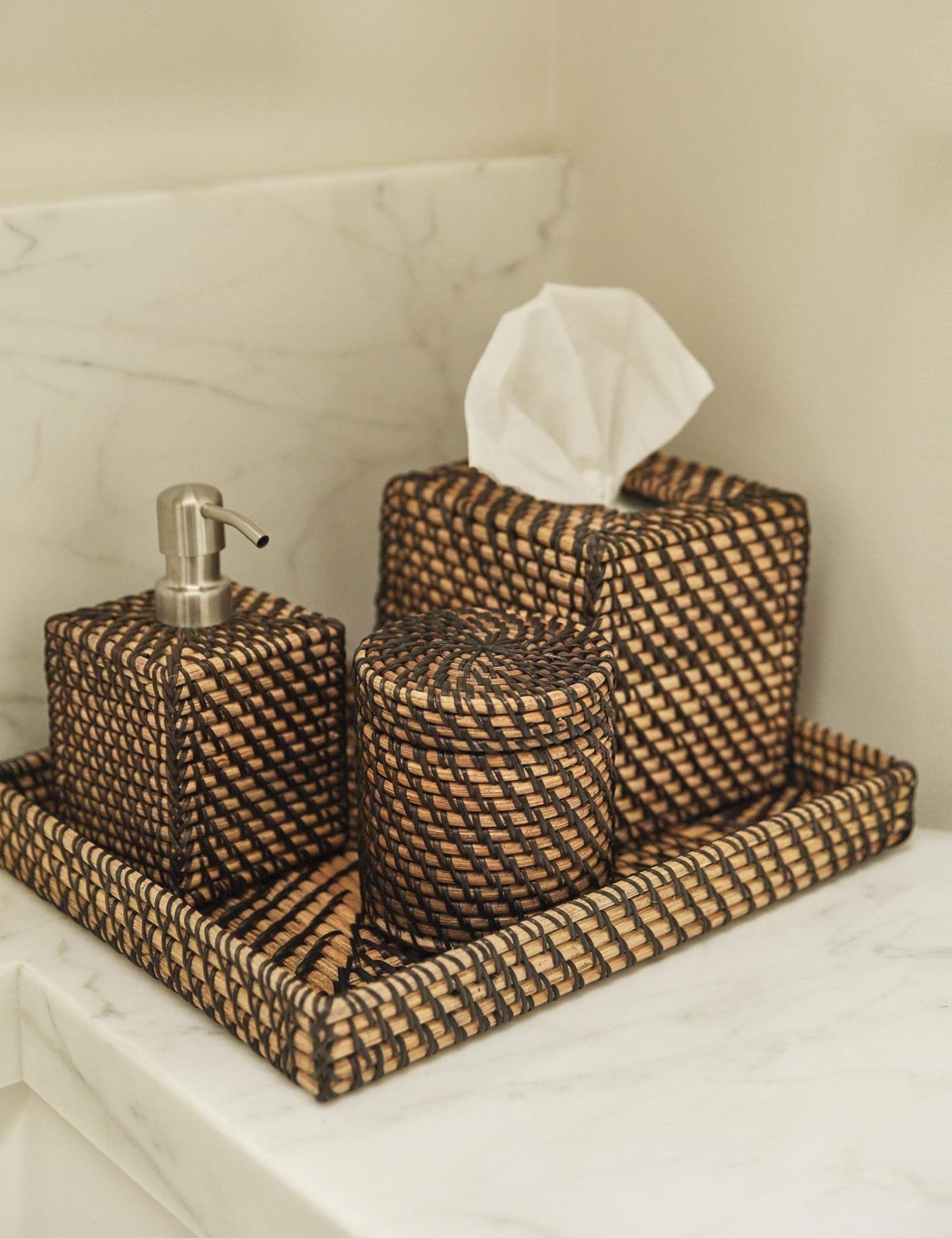 Decorative trays like this one from Lulu and Georgia are perfect for grouping items. You can place one on your bathroom shelf to act as a catch-all for shampoos, soaps, and conditioners, or use it like pictured to corral a matching set.
These trays also make it convenient to pull items in and out of a closet.
Keep Towels in an Oversized Basket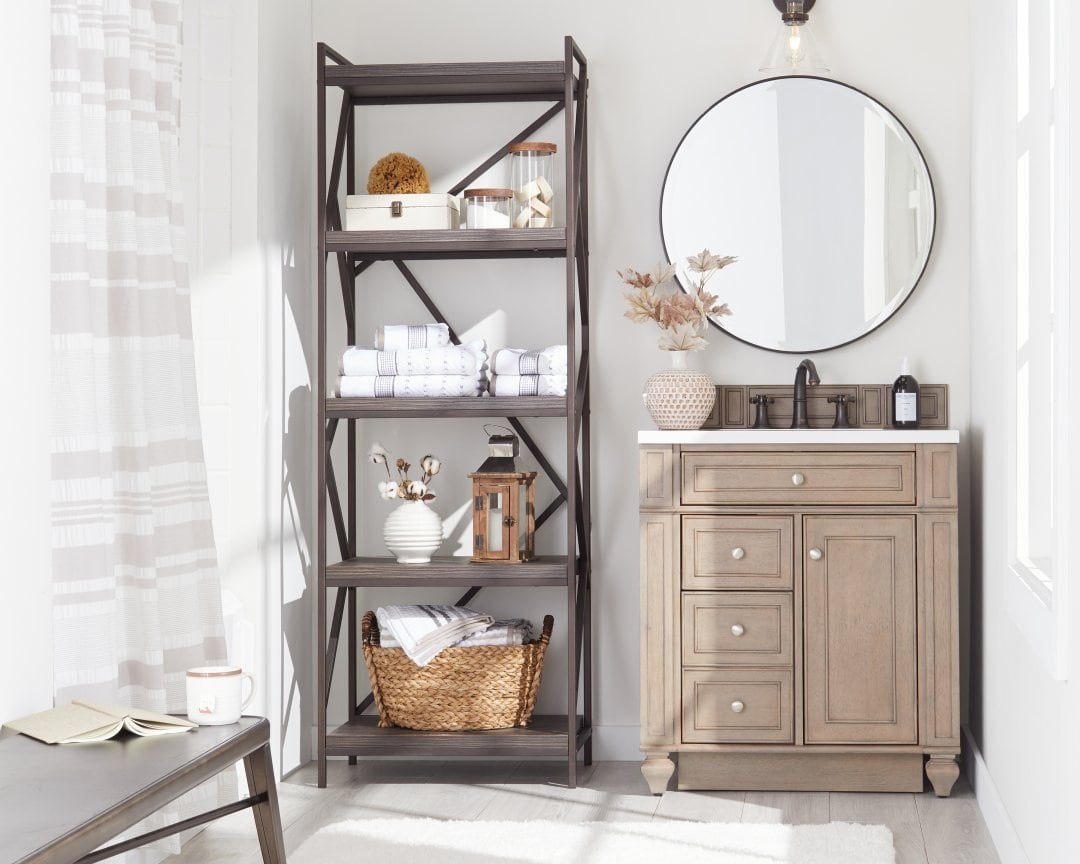 Need more small bathroom closet ideas? If you're lacking shelf space, put your towels in an oversized basket.
You can place the basket on the floor of the closet or out in the open. You could also add additional shelving to your bathroom, like pictured, and place your basket of towels on the new shelf system.
Organize with Folding Storage Crates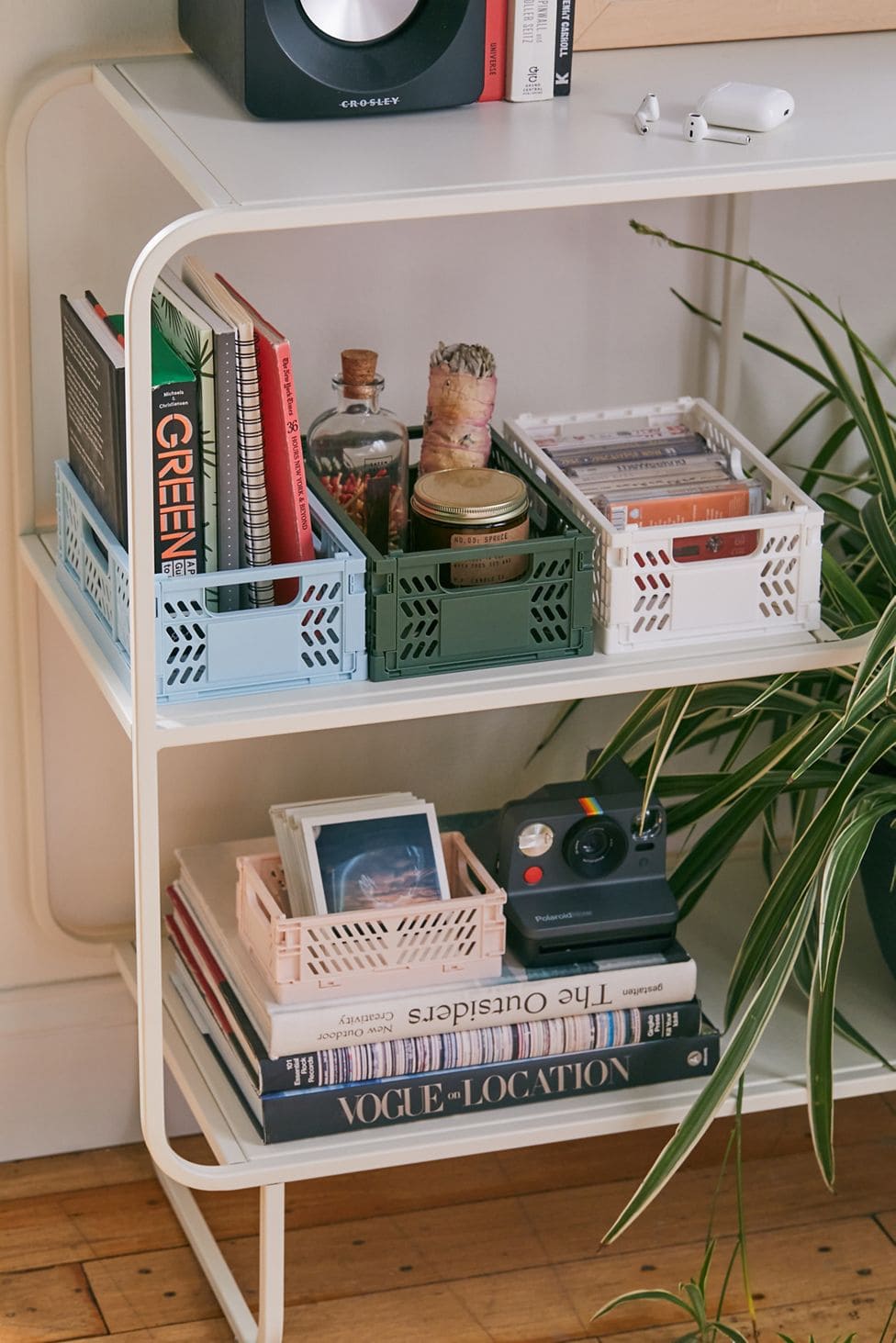 If you want a storage option that won't take up space when you're not using it, try these storage crates from Urban Outfitters. These crates come in three sizes ranging from small to large.
You can use them to organize everything in your bathroom. Then, when you're not using one, you can fold it up and move it to the back of the closet so that it's not taking up valuable space.
Put a Necklace Organizer on Your Bathroom Closet Door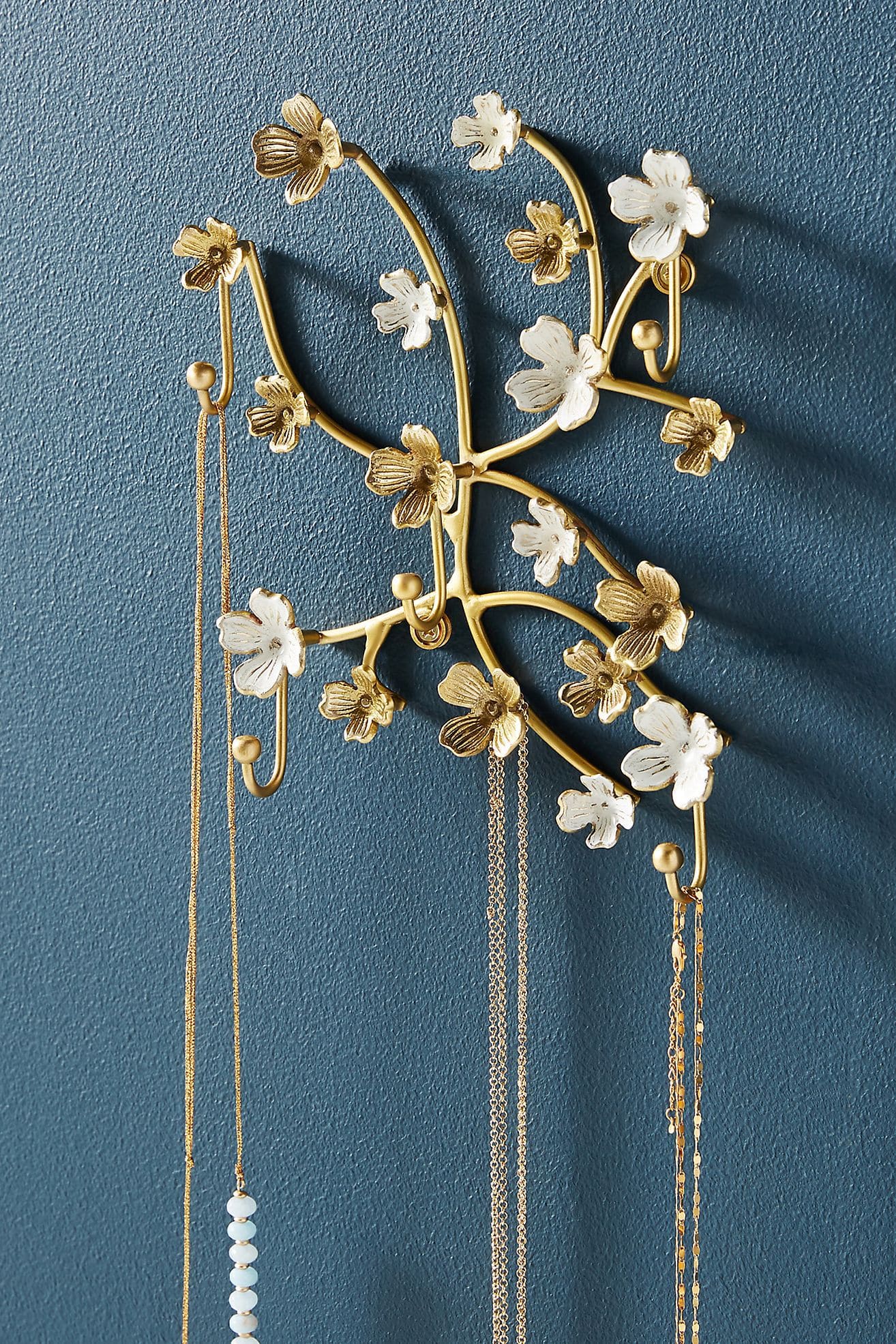 If your necklaces are constantly getting tangled, keep them organized by putting a necklace hanger on the back of your closet door.
You can hang an organizer like this with a strong piece of command tape or a small nail. Then, whenever you need to grab or put away a necklace, all you have to do is open your bathroom closet.
Display Your Nail Polish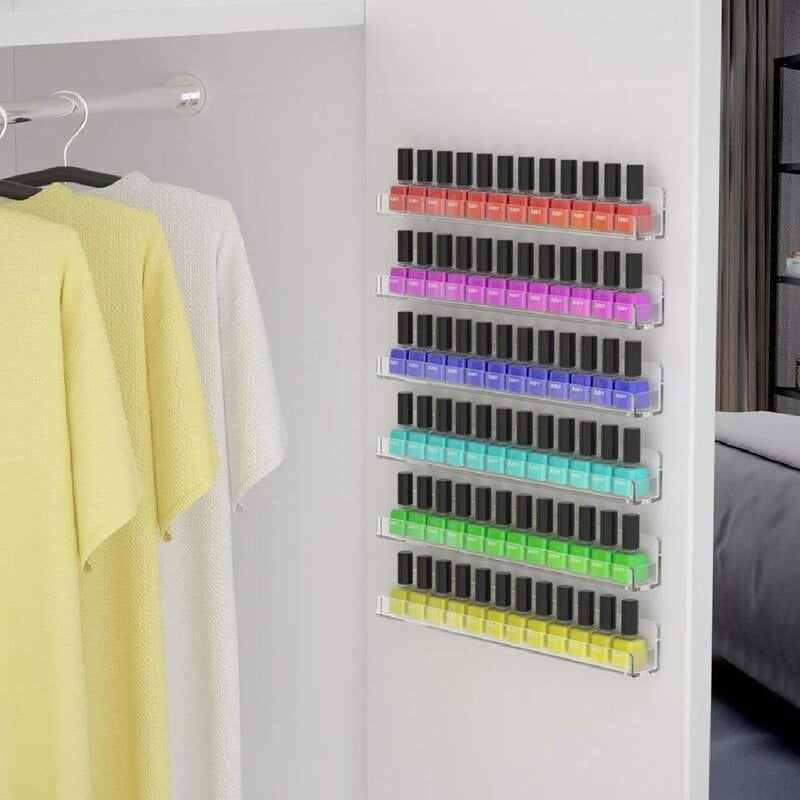 Are you constantly digging through a box or bag to find the nail polish you need? If so, keep it organized and displayed with these acrylic nail polish shelves.
These shelves can be mounted right to the back of your closet door. You can even add a jewelry organizer on the wall next to these shelves for fun organization.
Place a Set of Drawers in the Closet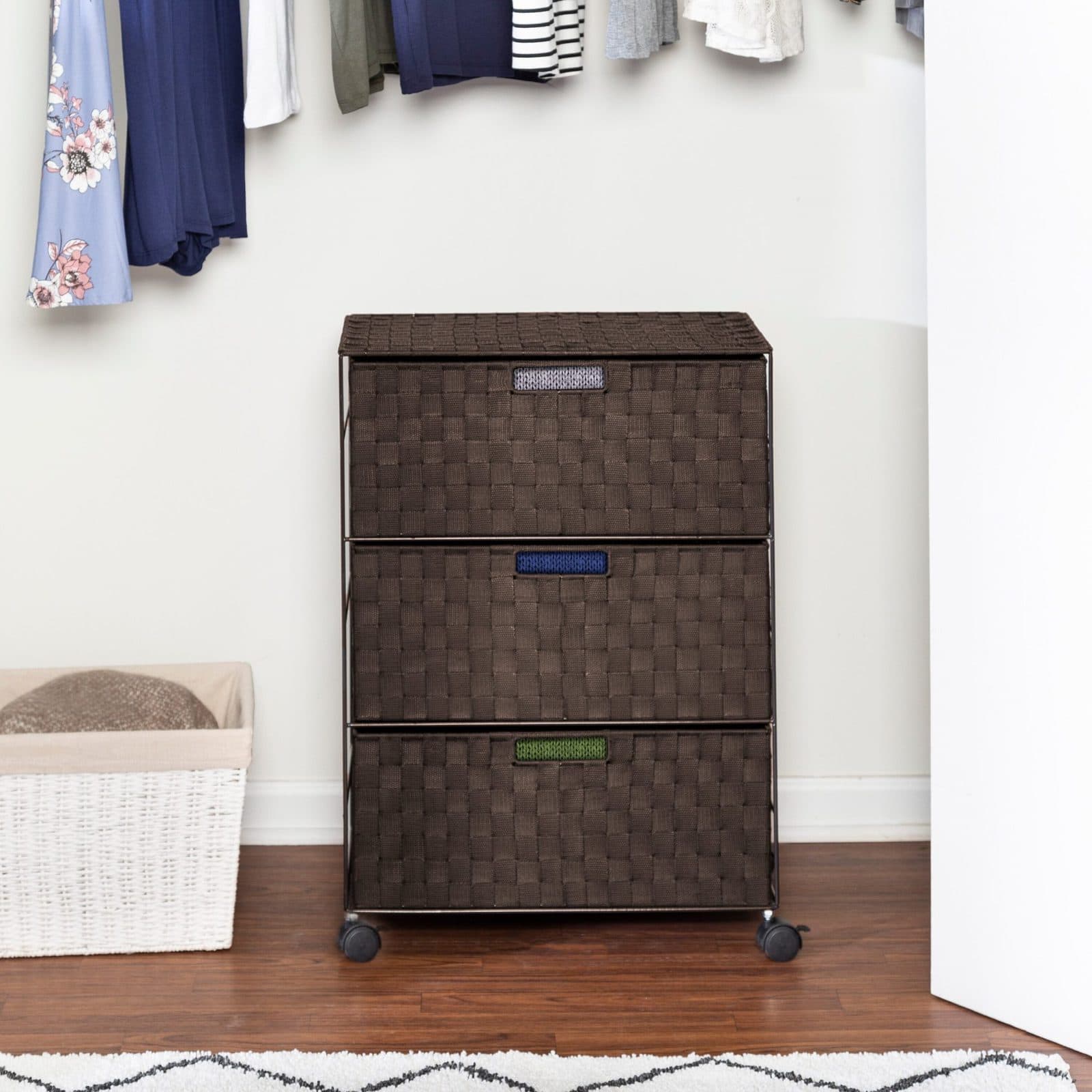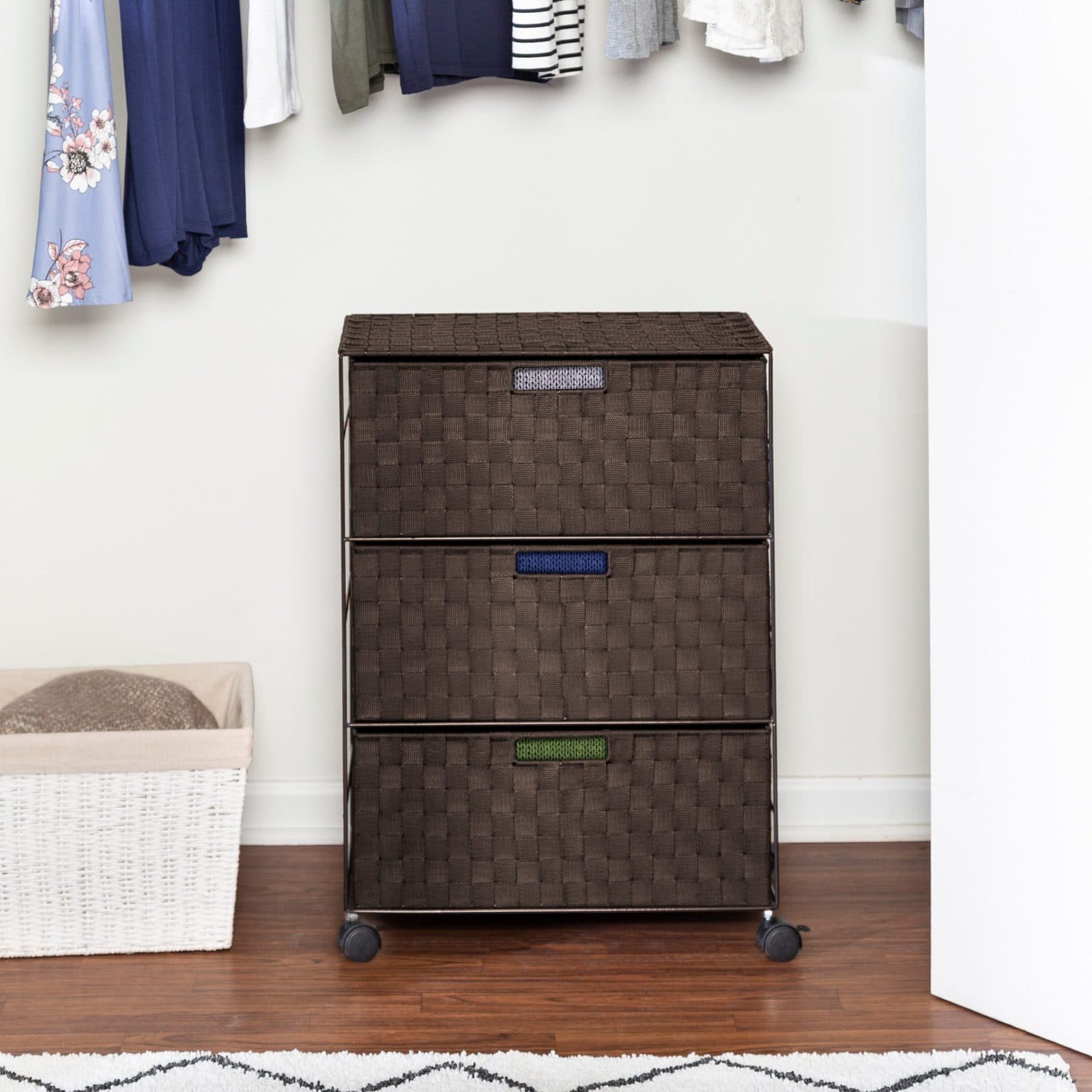 If you need a bathroom closet organizer that's versatile, try a set of drawers like the one pictured. These drawers can fit into closets of all sizes. They provide a great storage solution for extra towels, toiletries, and toilet paper.
Use Stackable Acrylic Organizers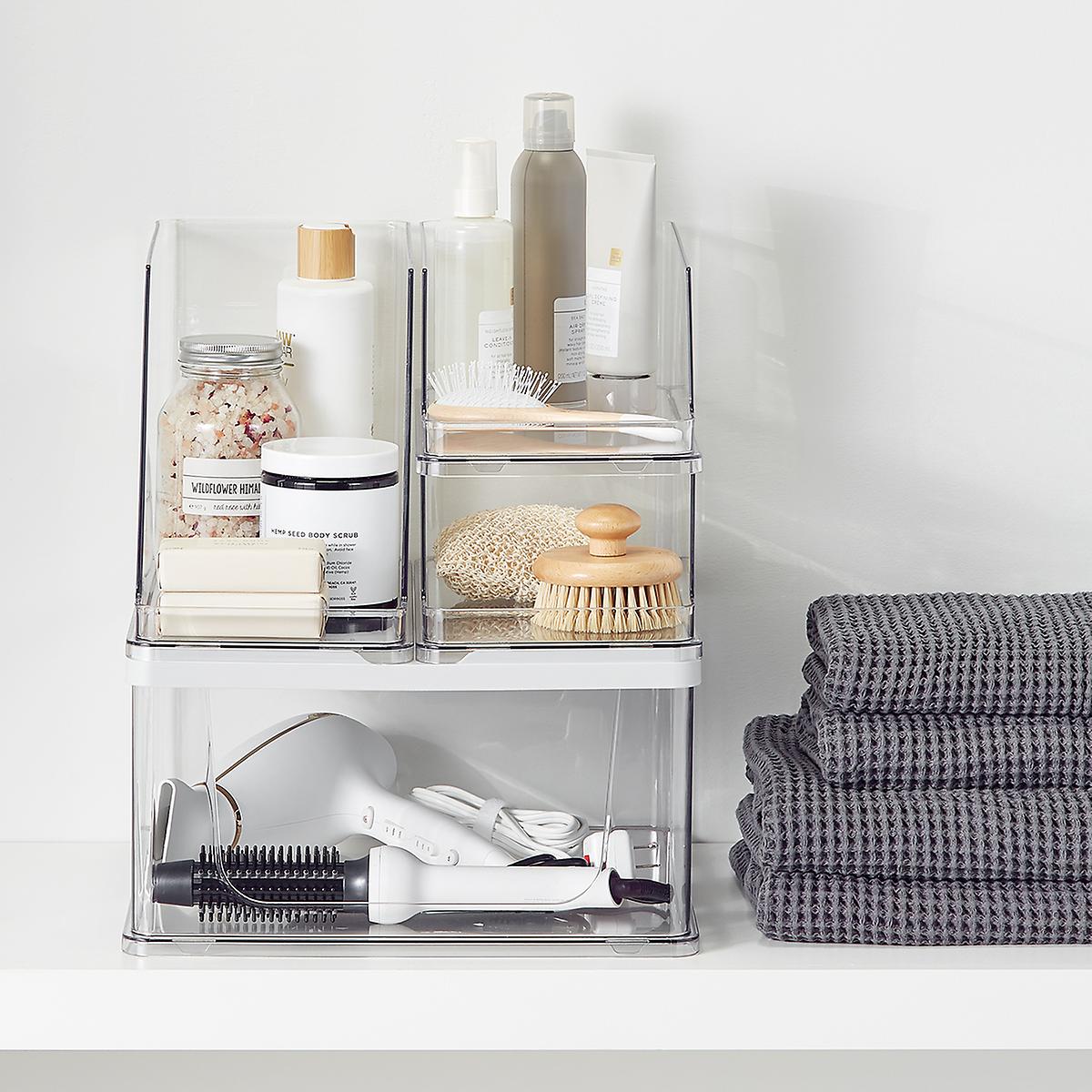 Do you feel like most bathroom closet ideas aren't suitable for what you need? If so, try building your own personal organizer with these bins from The Container Store.
This starter pack of acrylic bins is stackable and mixes and matches with other products. These are perfect for a DIY custom closet.
Load Up on Lazy Susans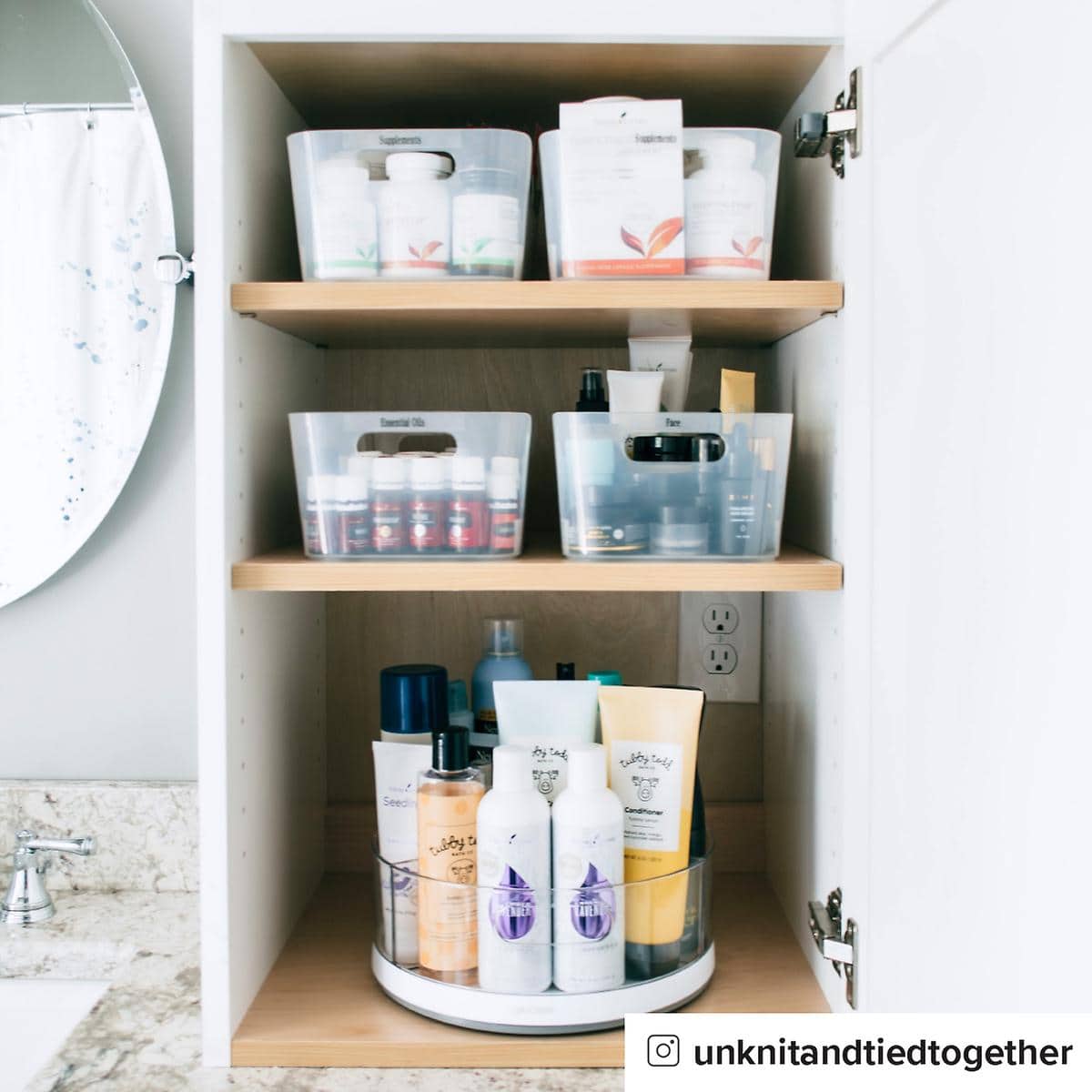 If you're working in a small space or like to be extra mindful of your bathroom inventory, load up your closet with lazy susans. Lazy susans are the perfect solution for excess shampoos, lotions, and soaps.
You can even use these to store excess makeup, q-tips, and more.
Create Zones with Shelf Dividers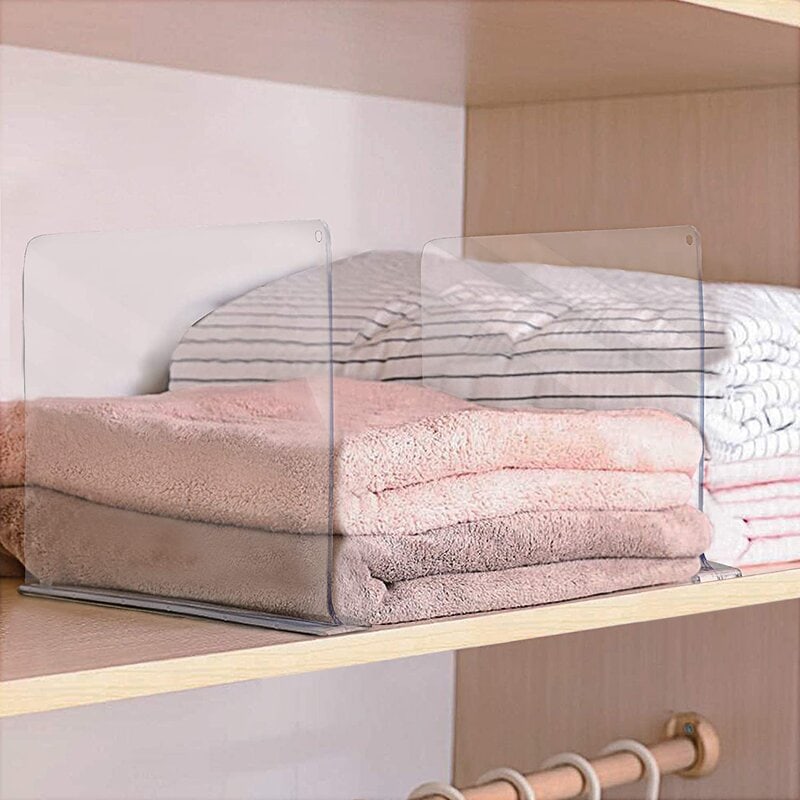 Are you sick of towels getting mixed in with everything else in your closet? If so, try using these acrylic shelf dividers.
These dividers create clear zones in your closet so that everyone knows where items belong. The divisions also prevent the towels from getting knocked over and mixed in with other linens.
Keep a Laundry Sorting System in the Closet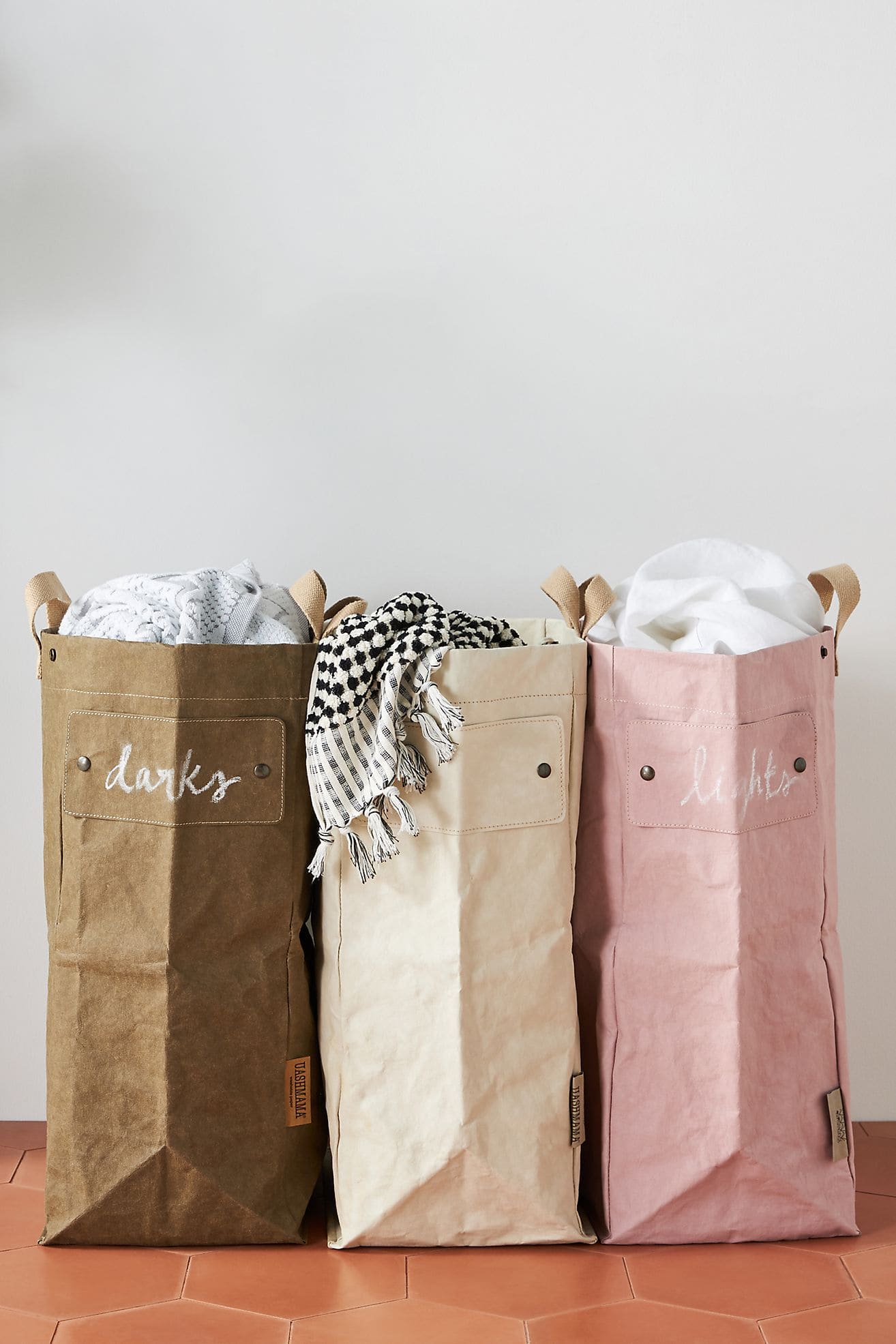 If you live for an organized home, forget the traditional hamper and create a laundry organizing system in your closet. You can use these hamper bags from Anthropologie.
These bags come in three different colors, and each has a removable tag that you can write on with chalk. The bags are small enough to easily tote to and from the laundry room when you need to wash your clothes.
Final Thoughts
If you're trying to organize your bathroom closet, these 20 ideas should get you started. If you're working with a small space, consider adding a hamper at the bottom of the closet and lazy susans on the shelf.
For a super organized look, use shelf dividers to create zones and acrylic products so that you can see everything you have on hand.