Kitchen Trends to Avoid in 2023
If you're installing a brand new kitchen or investing in an update, you'll want to make sure you're not picking dated styles. It can be tempting to opt for that bargain priced kitchen in the sales but you'll need to check it's not going cheap because it's dated.
That also goes for your accessories such as lighting, hardware, tile backsplash and flooring. To keep ahead of the game, check out what's leaving kitchen design in 2023.
Get Rid of the Gray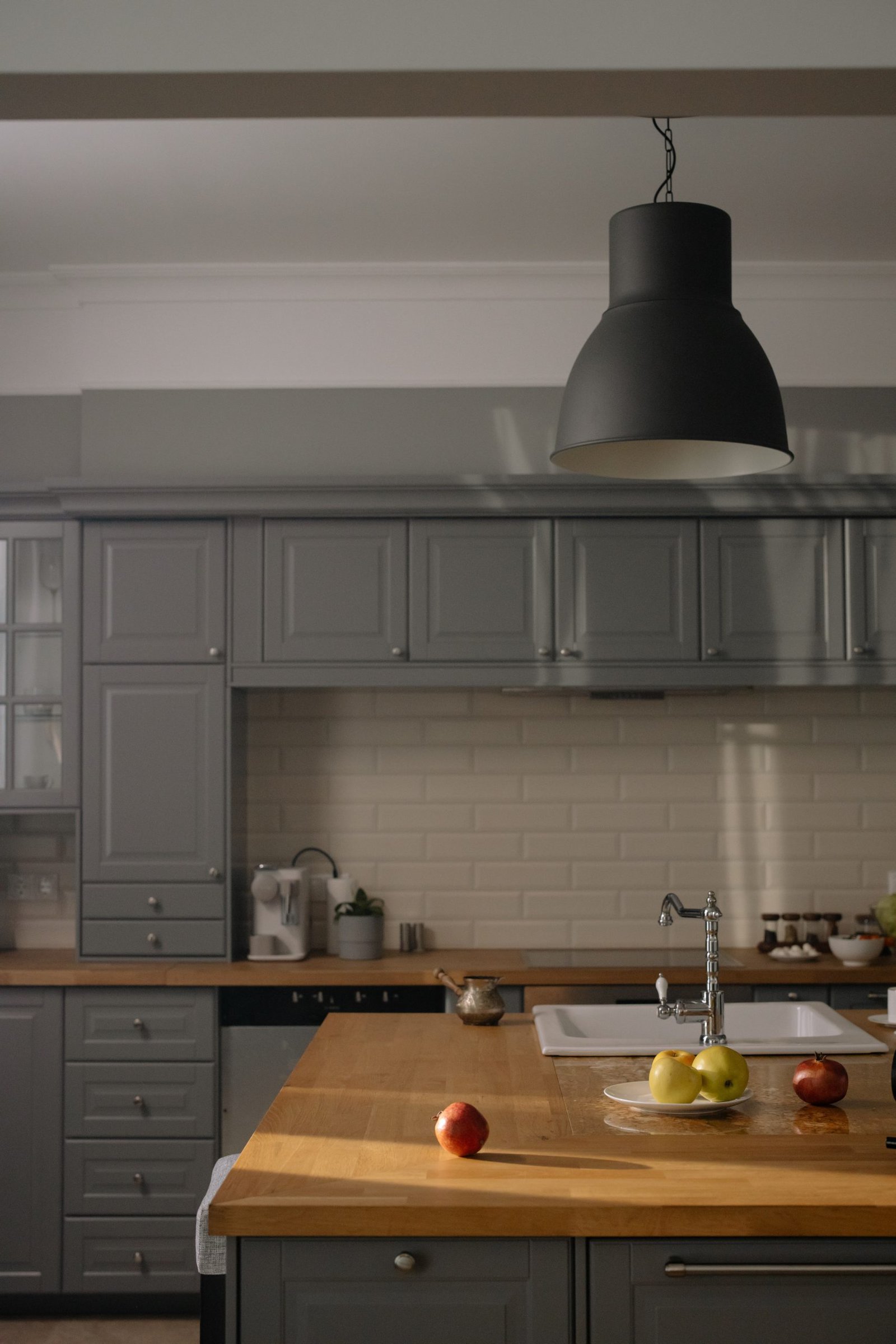 What?! Gray isn't current? But, it's everywhere.
That's kind of the point. Gray tones have permeated the home decor market for nearly ten years and while it can look sophisticated, if you buy a gray kitchen now as it's on its way out, it'll be rooted in the past for years to come.
Instead, if you prefer a neutral look go for colors like taupe or greige (a softer beige-gray). These warm natural colors are going to be big news this year.
Au Revoir Ornate cabinets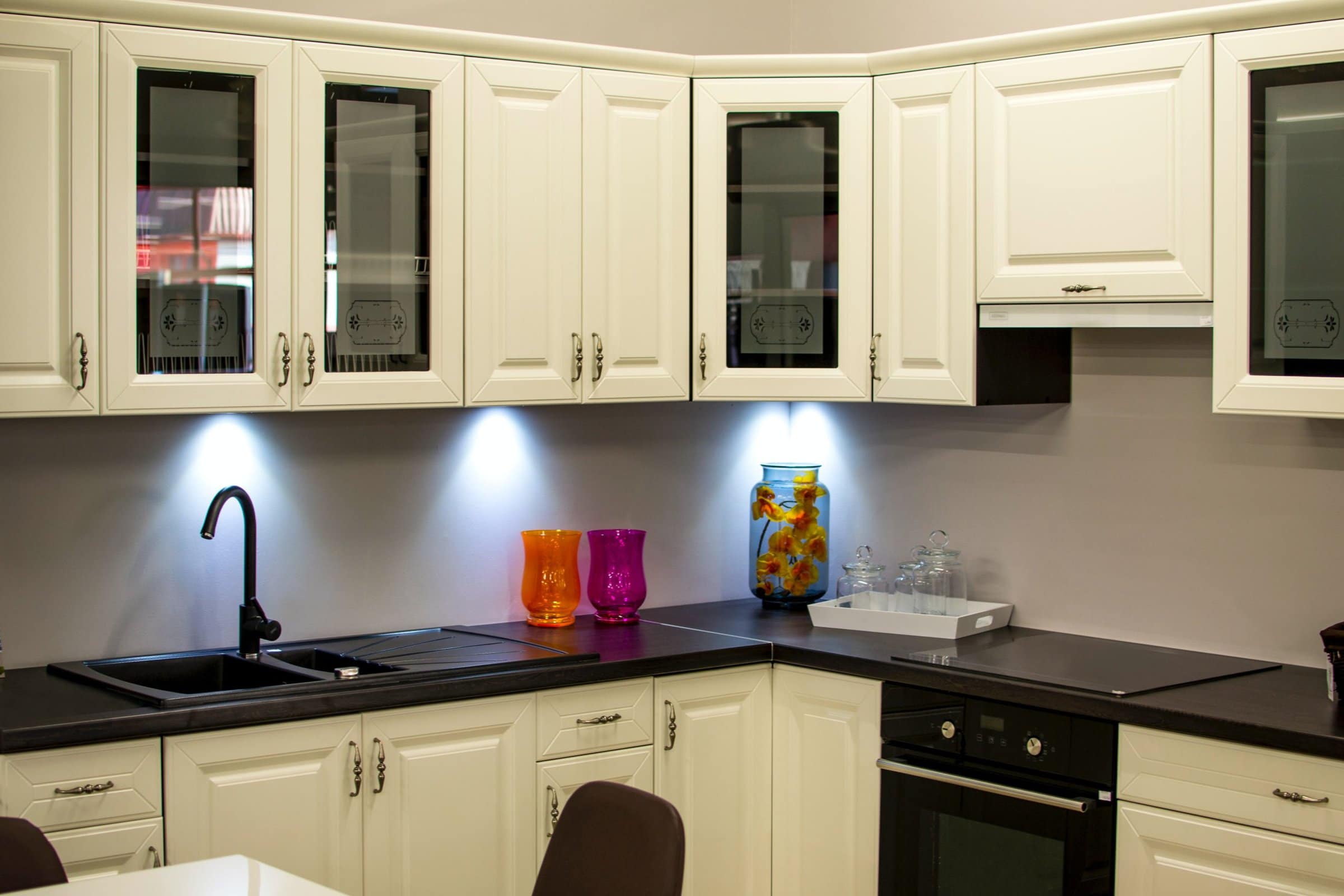 If you step into a home with an overly elaborate kitchen, you know it looks dated. So while there are certain country looks that may stay classic, avoid designs with lots of detail and molding.
If you think of modern, you probably picture sleek, flat front cabinets and minimal detail so instead opt for a more puritanical design.
Adios Chiseled Marble
A very busy kitchen is overwhelming, and grandiose carving, whether as a marble countertop, or on a wood island, says you prefer to live in the last century.
This look was once expensive and sought after but now gives the impression you're not top of your design game. So give it a swerve when you are in your local kitchen store.
Goodbye to Light Wood Cabinets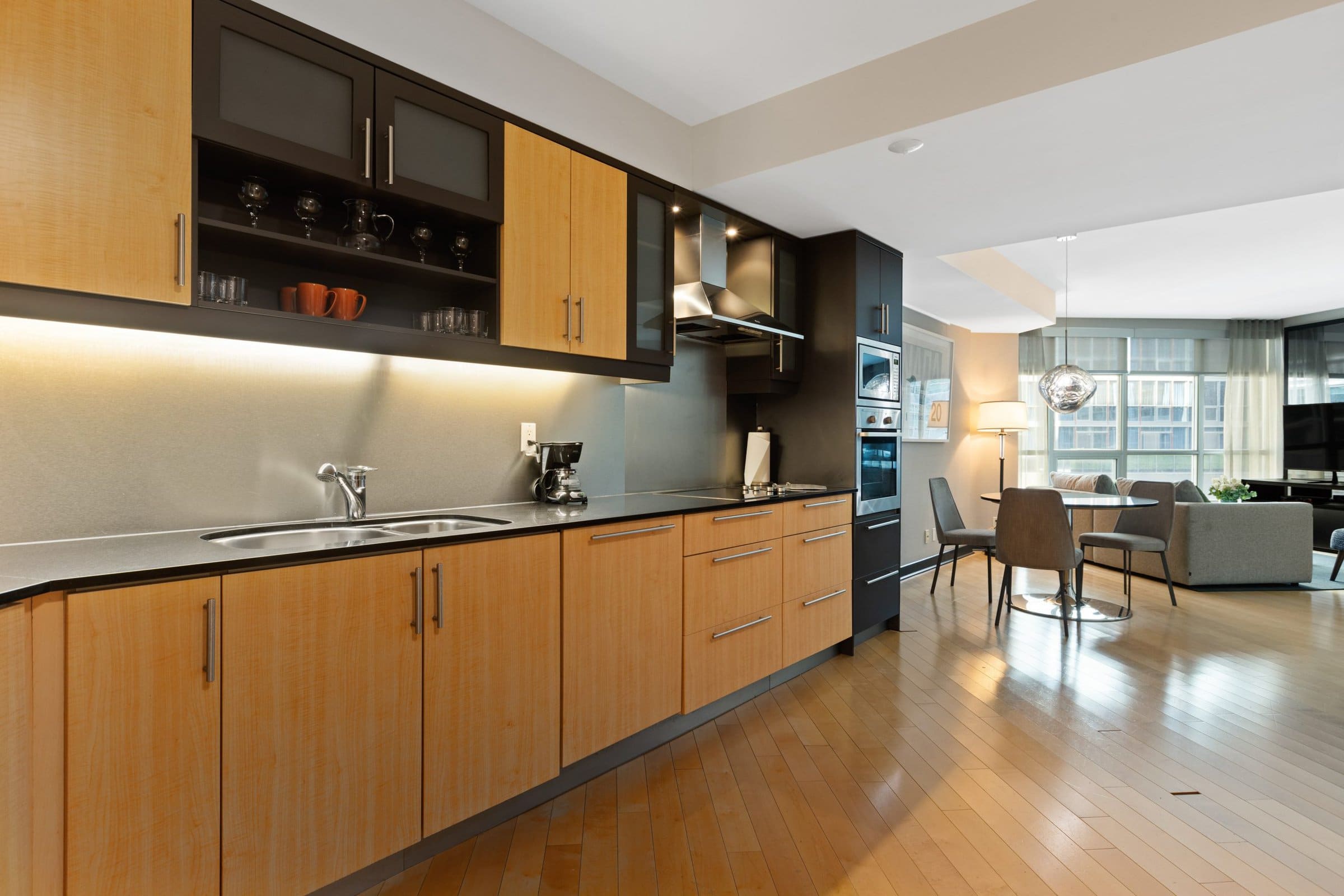 Let's be clear, this is not a blanket statement against all pale wood kitchen cabinets. But there's a particular style from the late 20th to early 21st century that is no longer in vogue.
Think of those cabinets in beech veneer and similar shades with slightly curved cabinets and either fancy or long bar shaped handles.
If you'd rip it out of a new home if you moved, then don't install a new one. Go instead for real wood and chunky designs.
Lose the Open Shelves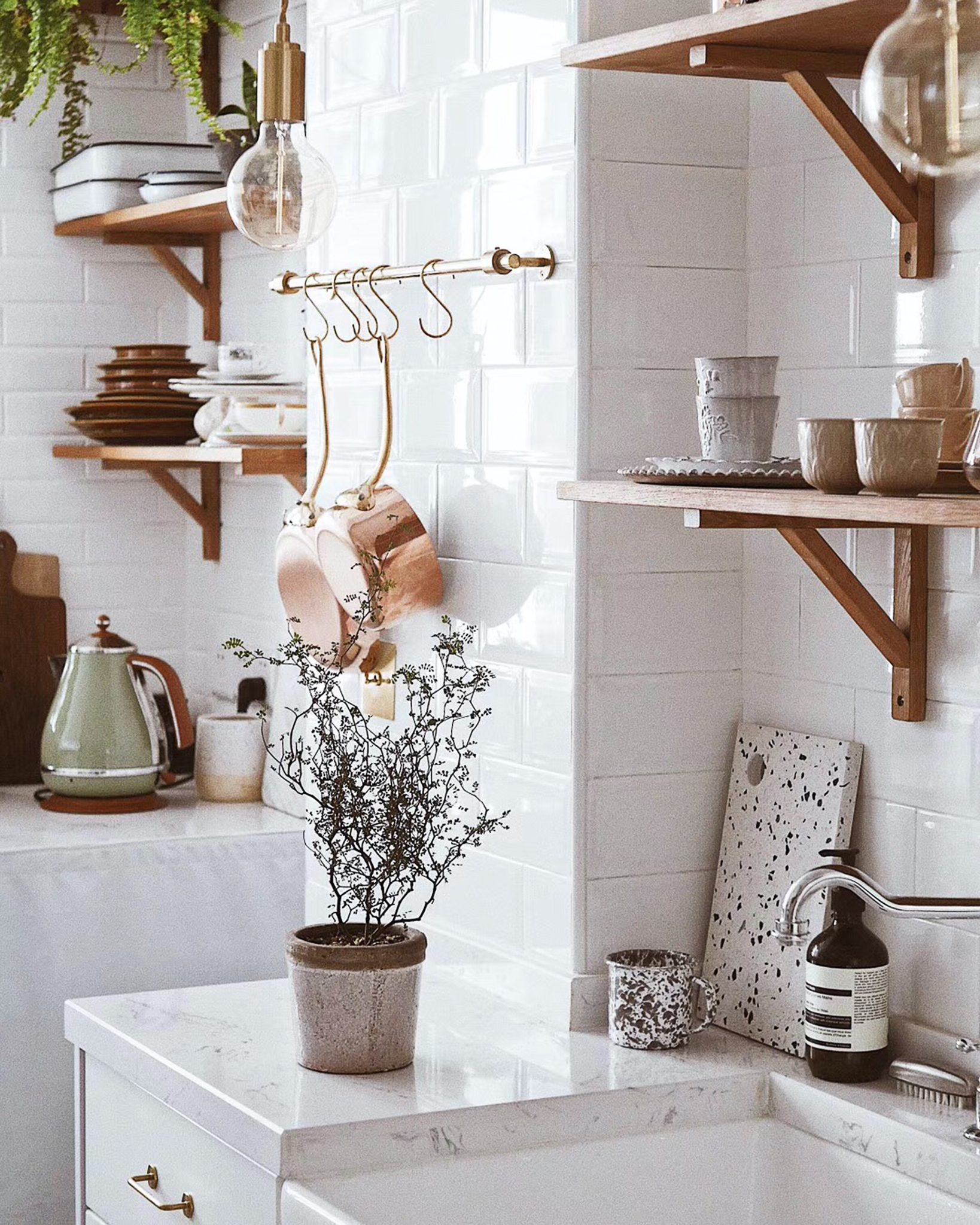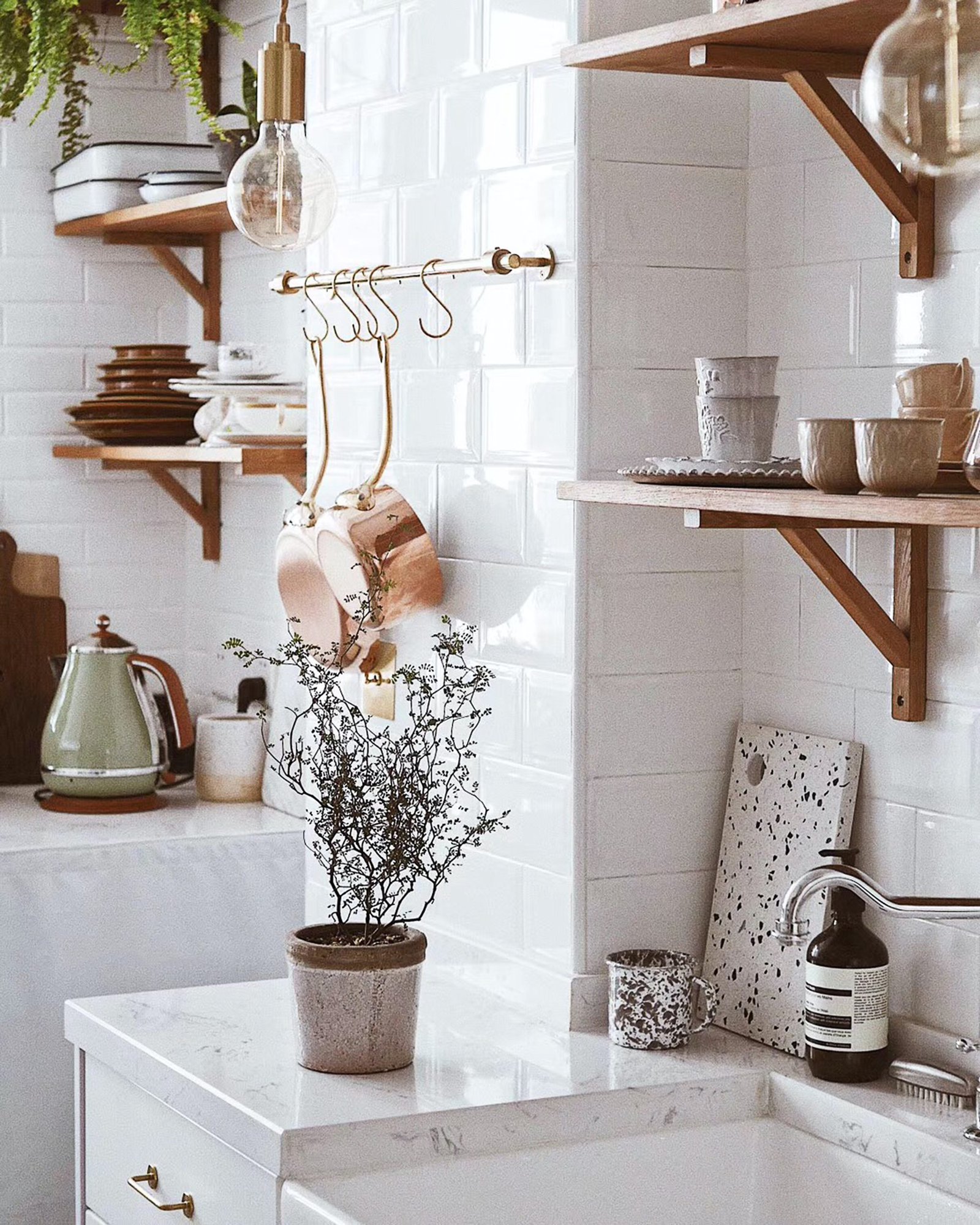 Now, open shelves can still look pretty good in most kitchens and have a current look about them. But their popularity is dwindling so don't install them if you want to be cutting edge with your kitchen design.
Also, on a practical level, they are harder to maintain than cabinets. Attracting dust and grease, you'll need to frequently cleans them and their contents in a way you don't need to with a cabinet. This look is for neat freaks only!
No More Metal Lamps (and Glass Mosaic)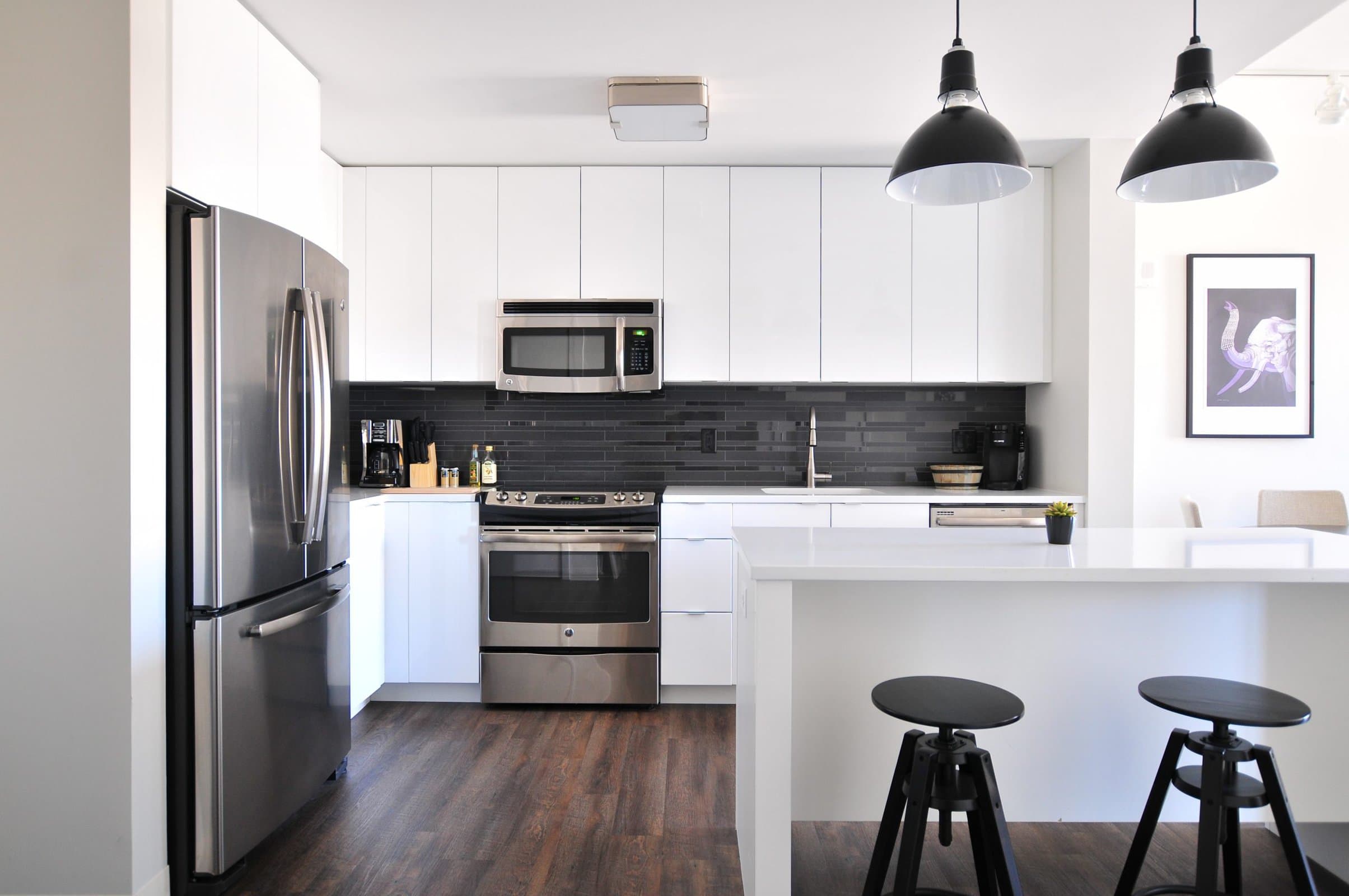 The in-your-face large industrial light hung in multiples was a great look. It provided something other than the traditional single ceiling lamp or spotlight. But it's time to say goodbye.
Instead, current lighting trends are softer. Consider a more artistic installation than aggressive industrial for on-trend kitchen looks.
Also, dark glass mosaic tiles in rectangular shapes are no longer fashionable so perhaps think about installing a glass or plastic backsplash, or even wallpaper.
Lantern Lights Out of Sight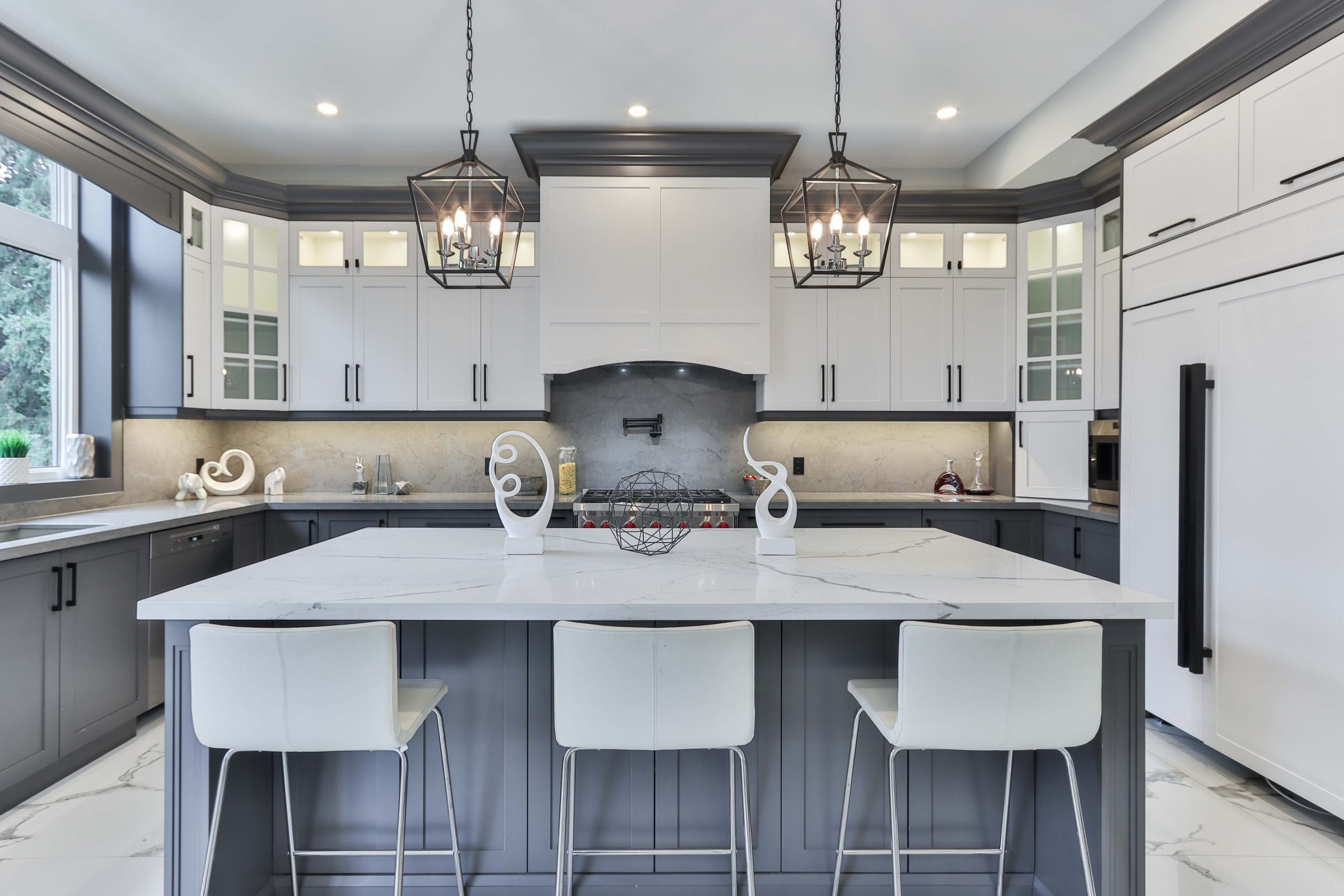 As well as metal and industrial lights, large lantern style lights in country kitchens have had their day. Again, think of adding softer lighting features in translucent or opaque glass globes.
Also, lanterns with three lightbulbs are a look to avoid. Lights for 2023 need to be luxurious and glamorous rather than bold and harsh.
Mosaic Tile Has Had Its Day
Be wary of the mosaic tile if you are installing a kitchen and want to have the latest this year has to offer. It not only looks dated but is a magnet for dirt.
Kitchen backsplashes are romantic and in wallpaper and gorgeous tiles. A square mosaic tile is stuck in the last century and is best not attempted in a new kitchen.
Be GoneText on Tile Backsplash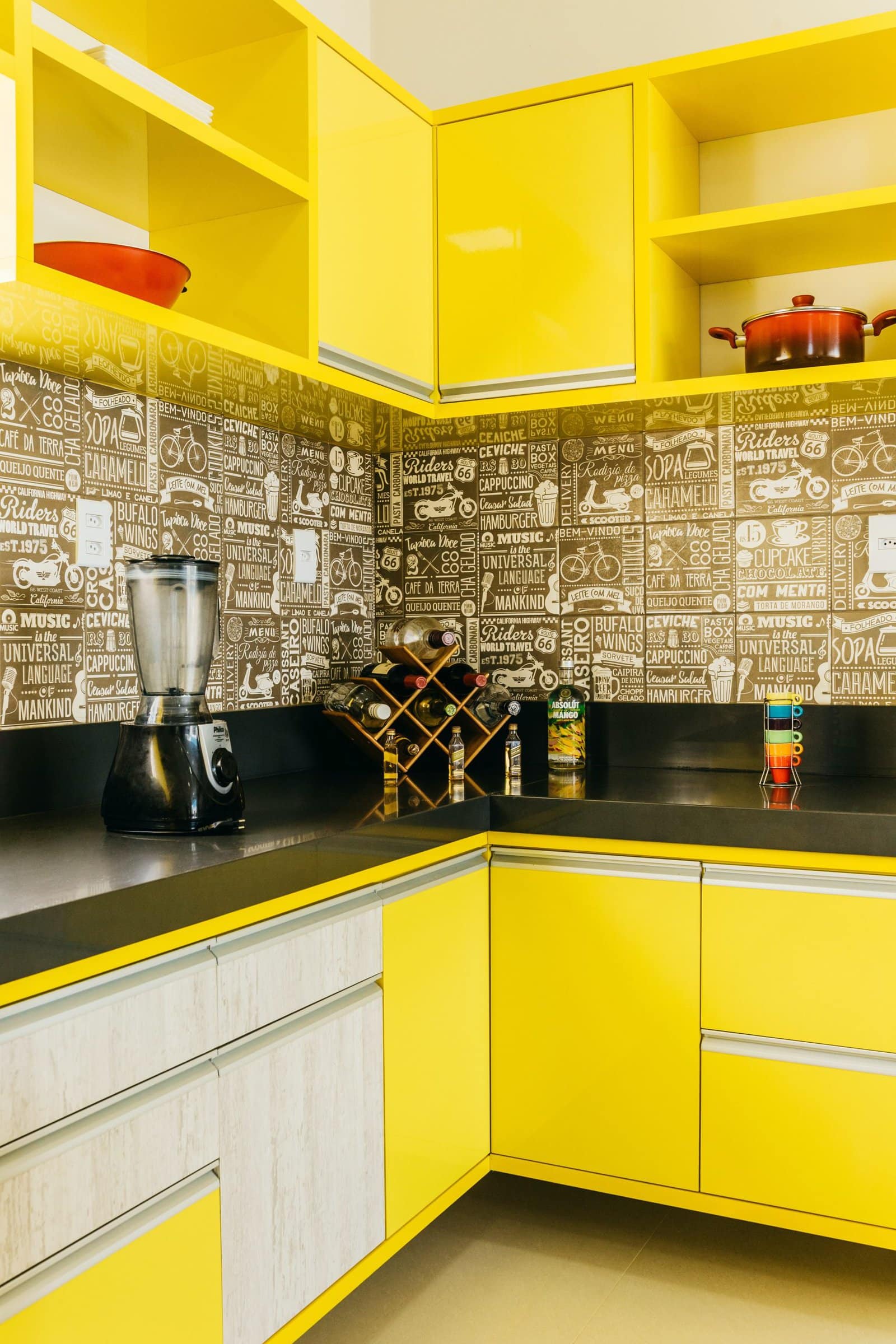 Text as art, or as a design feature, is only current if it's in certain fonts and certain styles, so if you're unsure don't do it. A kitchen tile is a little more permanent than a picture in a frame so avoid text designs.
Current tile designs you'll always love are delicate florals and softly textured shiny ceramic tiles in pastels.
Gray Floors are Floored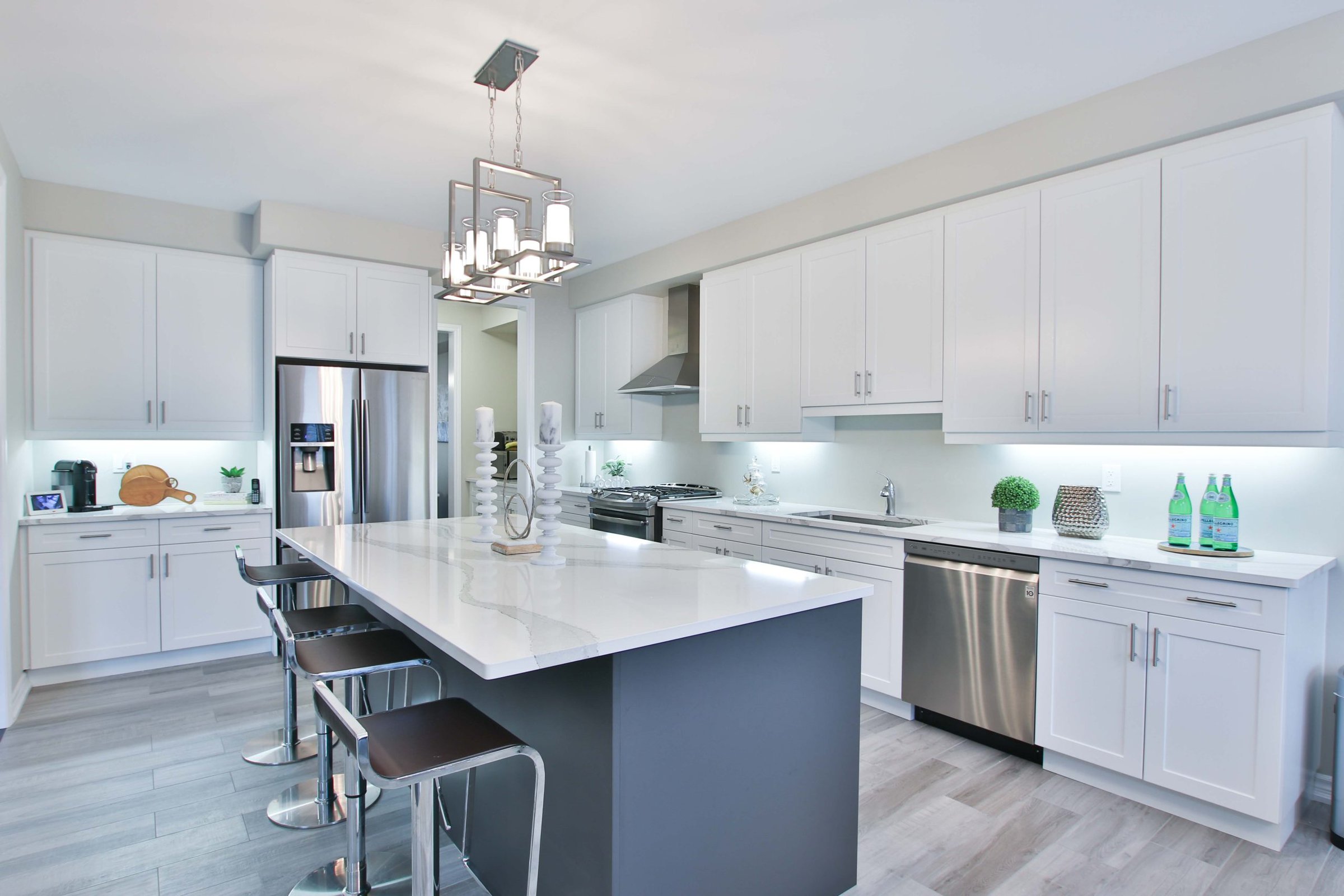 As goes for gray cabinets, also do not install a gray floor, particularly a gray wood effect floating floor if you want your kitchen to have a contemporary feel.
These maybe didn't look so great in the first place, and will definitely not lift your bright new kitchen if you choose to lay this kind of floor.
Stripey Floor No More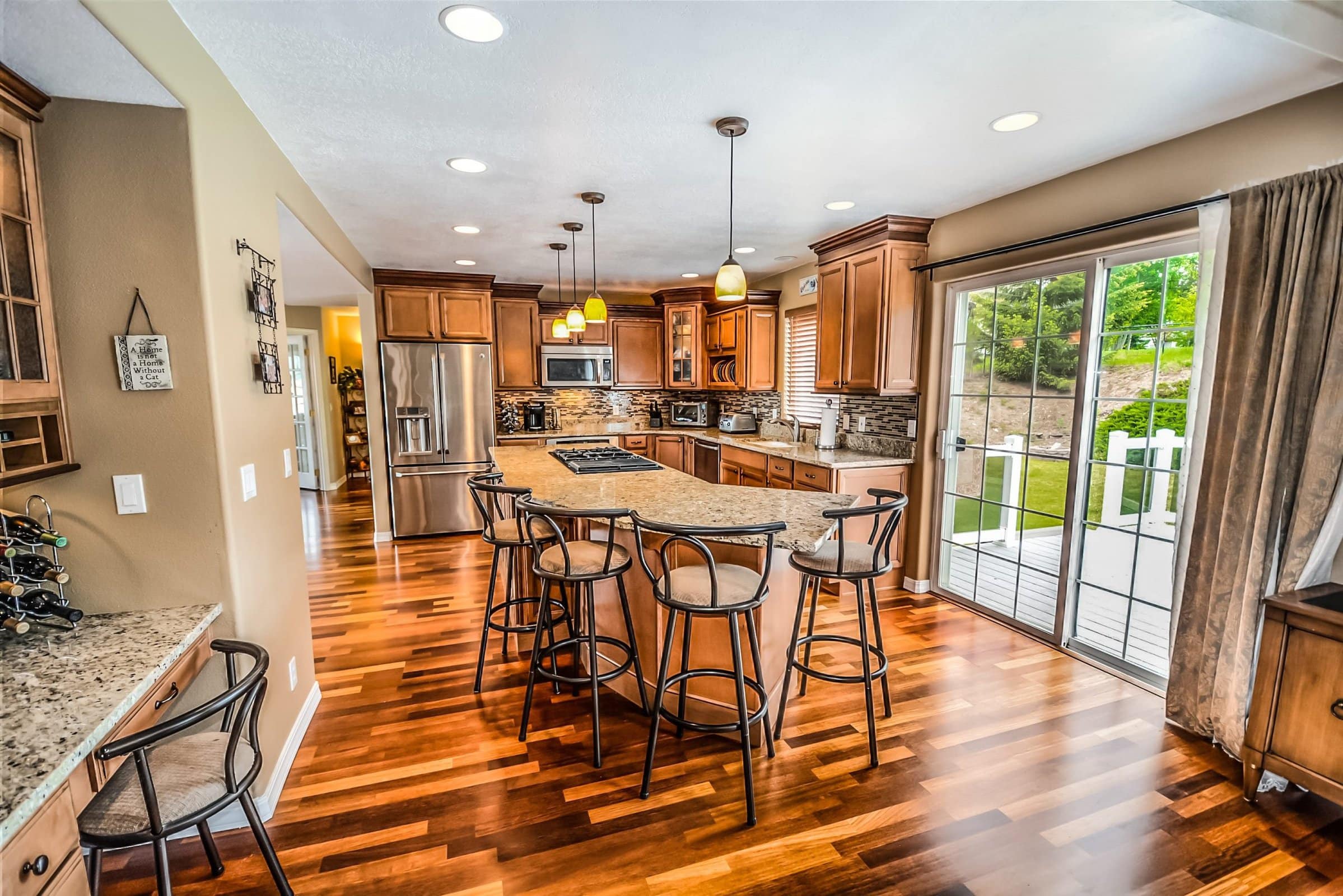 Polished honeyed and mahogany color floors in stripey block planks are not at all current. Instead choose natural looking planks or soft, natural floor tiles.
And again, molding should be plain and minimal for your every inch the 2023 modern kitchen look.
In Summary
We all want to get value for money but it's worth shopping around for real deals on super new kitchens, rather than taking on discontinued stock that will date fast or worse, already look dated.
Kitchen designs that are over include grays, overly ornate carving and molding and light wood veneer cabinets.
Lighting should be soft and luxurious so gone are overly industrial designs. And when it comes to the backsplash, make it muted, not covered in text or mosaic.
Following these tips will give you the best ideas for current kitchen looks.