Decorated Life is reader-supported. When you buy through links on our site, we may earn an affiliate commission. Learn More
25 Patio Shade Ideas for Your Home
We all love to spend time outdoors when the weather's nice—it's relaxing and even therapeutic. Sometimes, though, it's just too hot, or you're worried you'll get a sunburn. When you're designing your outdoor spaces, you need to think about shade coverings for patios.
Luckily, adding shade can be simple and low-budget. The key is being able to enjoy the fresh air and the outdoors as long as you want without spending all day under the direct sun.
Classic Pergola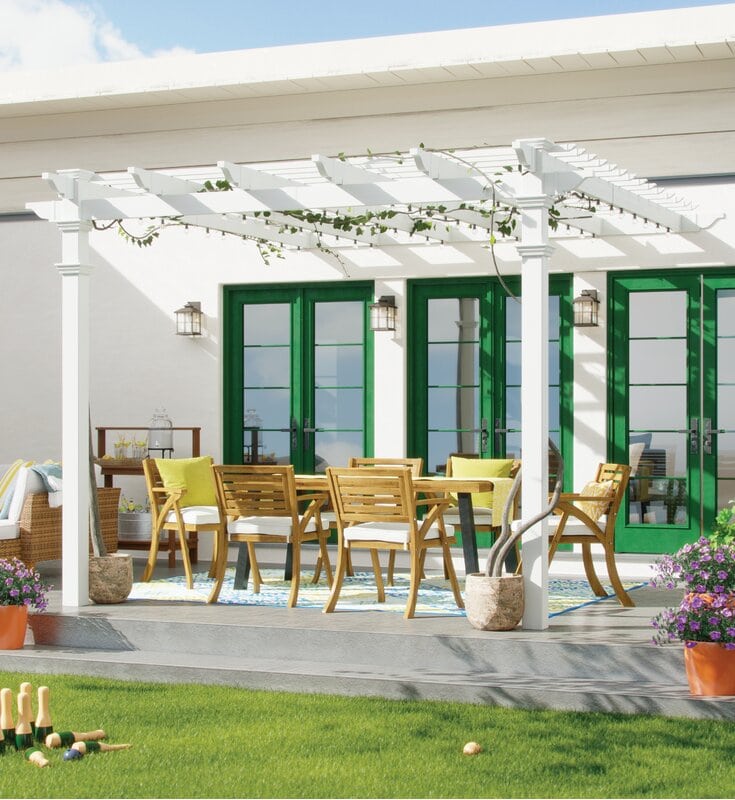 Out of all outdoor shade ideas, pergolas are probably the most classic. They provide just enough covering to give your skin a little bit of a break from the sun, without putting you in total shade.
There are so many different varieties of pergolas, but wood or metal will be the ones that are most likely to withstand weathering.
Outdoor Screen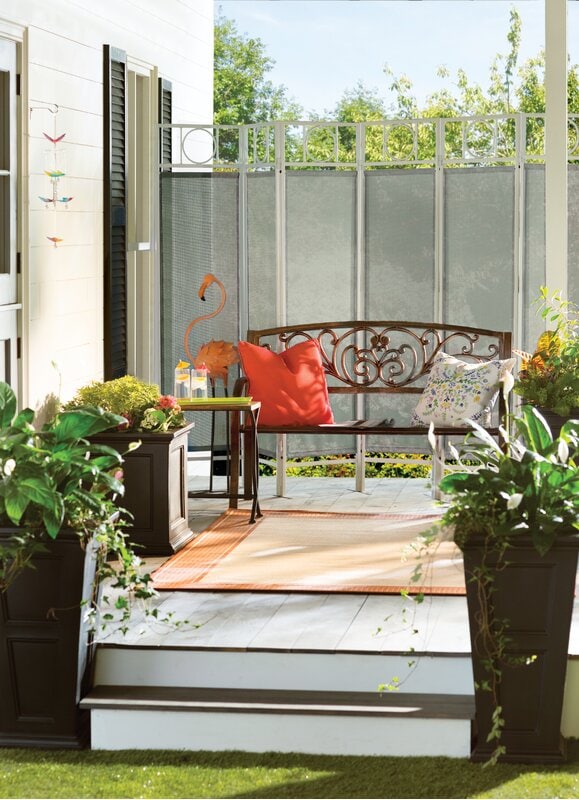 A moveable, collapsible outdoor screen is one of the more inexpensive patio shade ideas.
It's also one of the most convenient because it can be moved around to provide shade while the sun is rising or setting.
A Cantilever Umbrella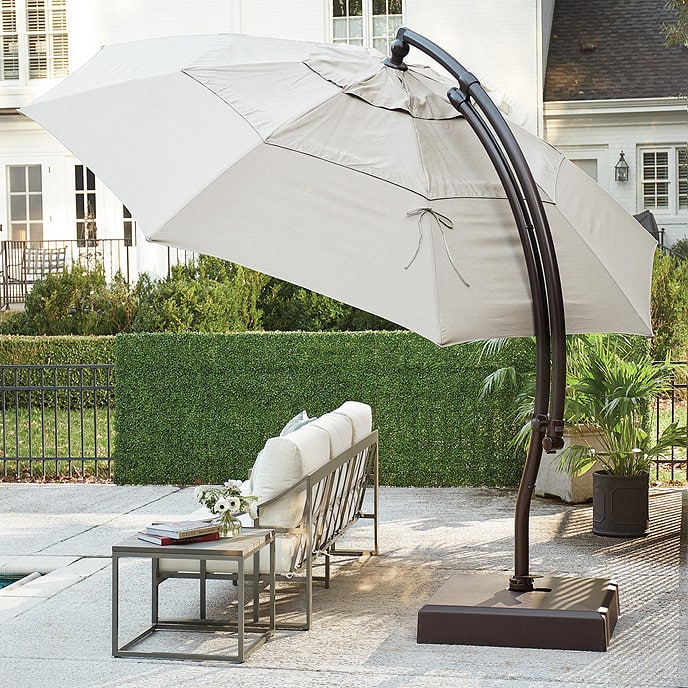 What better way to avoid harmful UV rays than with an umbrella that's basically the size of your entire patio?!
Cantilever umbrellas are large in general, but they have various sizes depending on how large your patio is and how much shade you want.
Retractable Awning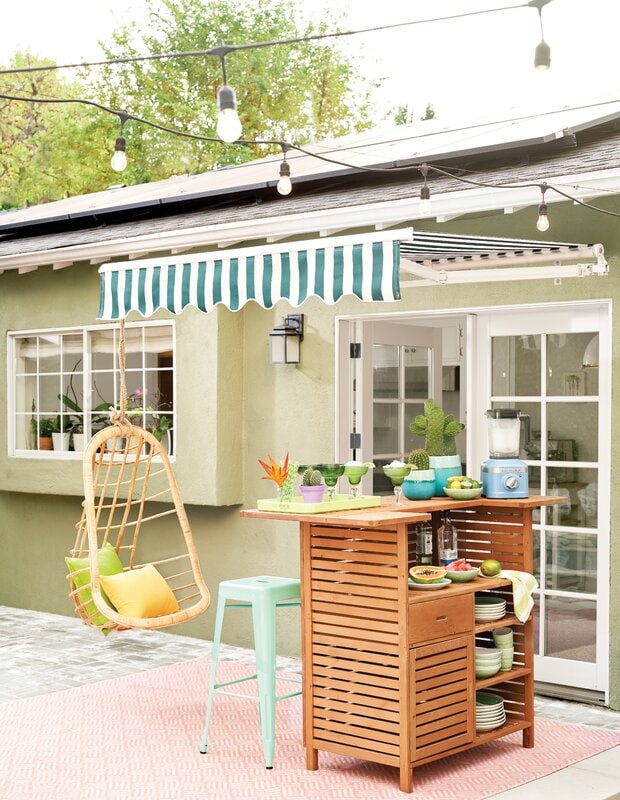 Investing in a deck awning is good for anyone who gets blasted with overhead sun. You'll want something solid to give you a good amount of shade.
If you want to have shade during the day, but be able to look up at the stars at night, get yourself a retractable shade that you can use as you see fit.
Use Leafy Plants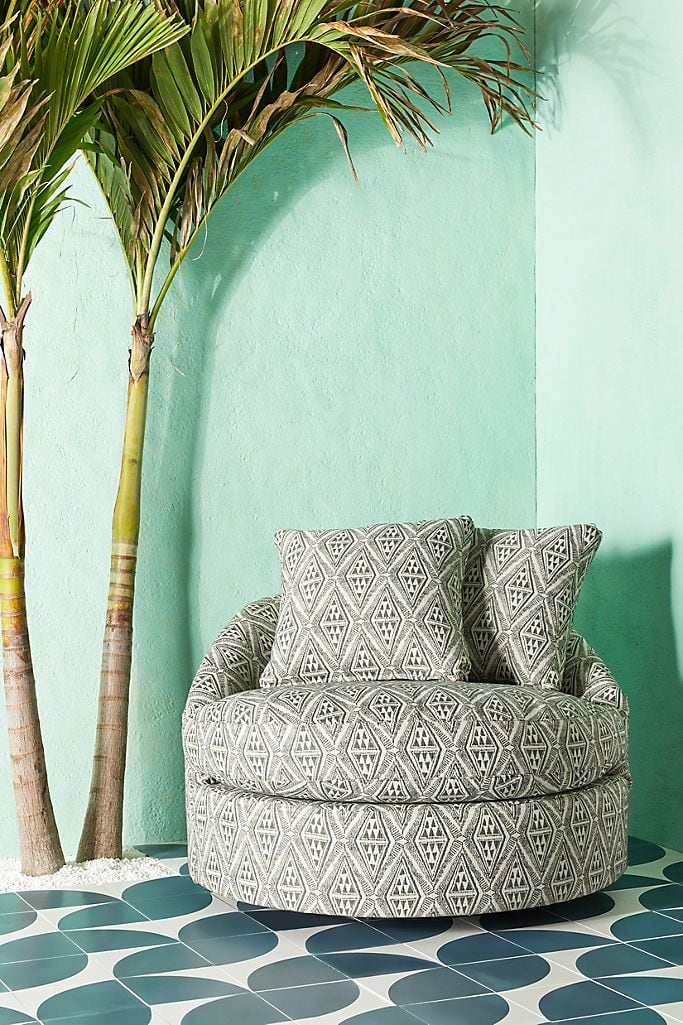 For anyone looking for backyard shade ideas that are a little more natural, consider getting leafy plants to provide some shade!
The most ideal situation would be if you happen to live in a climate warm enough to grow a palm tree, but if you don't a standard tall potted plant will do. If you don't have a green thumb, opt for an outdoor-safe artificial plant!
Lattice Fencing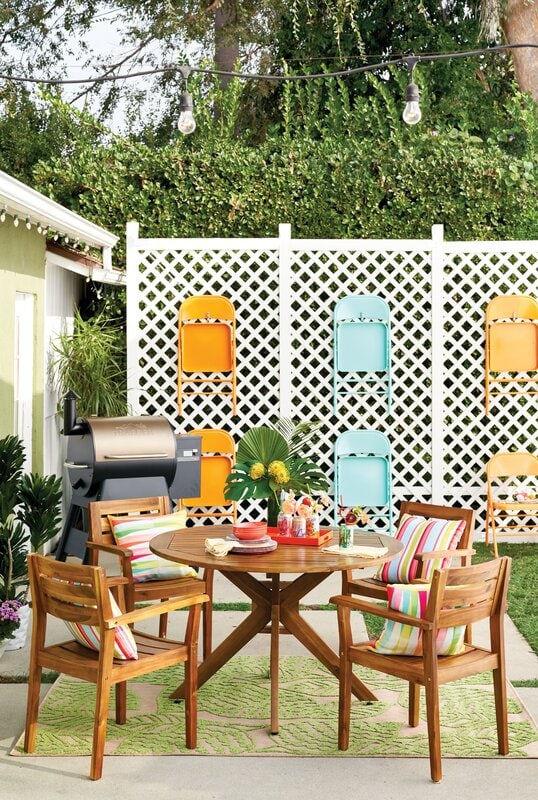 Lattice fencing is great because it can be used for all kinds of things in the yard, including shade!
Set up a lattice privacy wall where you get some direct sunlight when the sun is rising or setting. You can also build a unique canopy with lattice as the top for a filtered shade.
Gazebo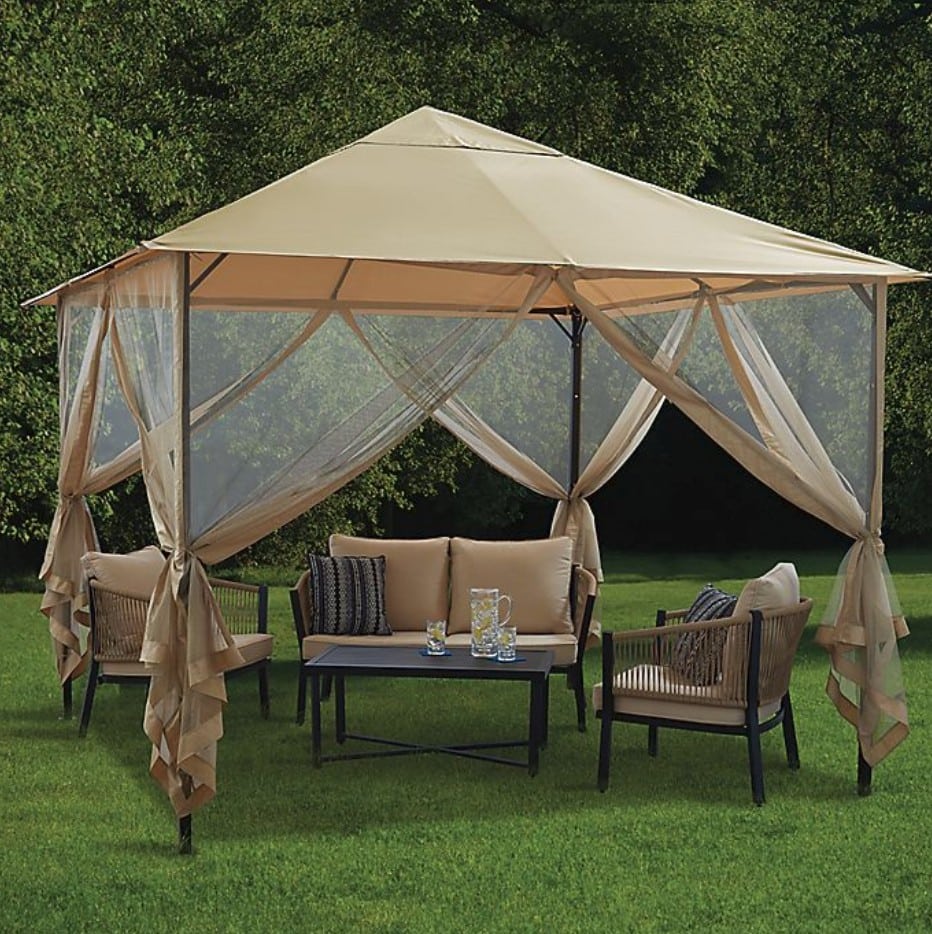 If you're looking for garden shade structure ideas, then the most obvious choice is the gazebo!
There are a lot of different ways to do a gazebo such as the a portable one with sides like this one, a solid wood stationary gazebo, or one made out of iron that can't be easily moved, but has a little more detail than a typical wood one.
Classic Table Umbrella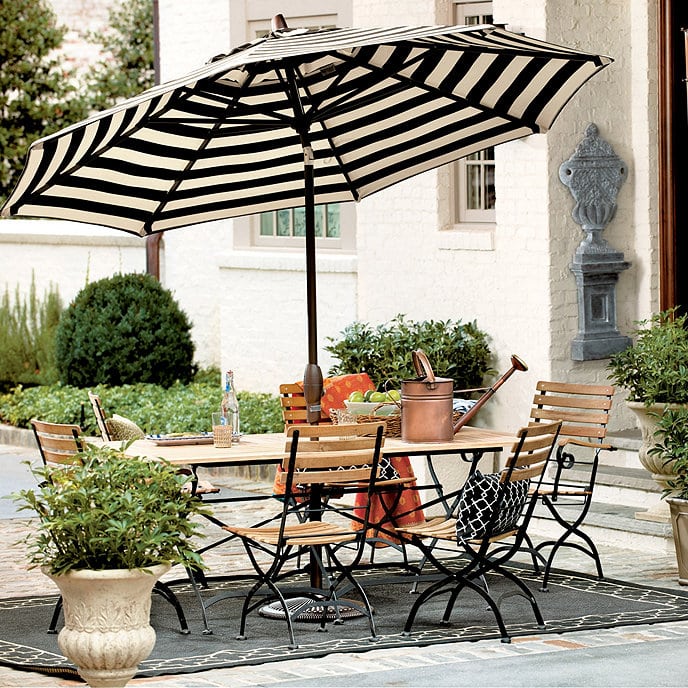 The easiest way to get shade onto your patio is by adding an umbrella to your patio table. Just pop it into place and easily put it up when the sun is high and collapse it during the evening. It doesn't get much simpler than that!
Bed or Hammock with Awning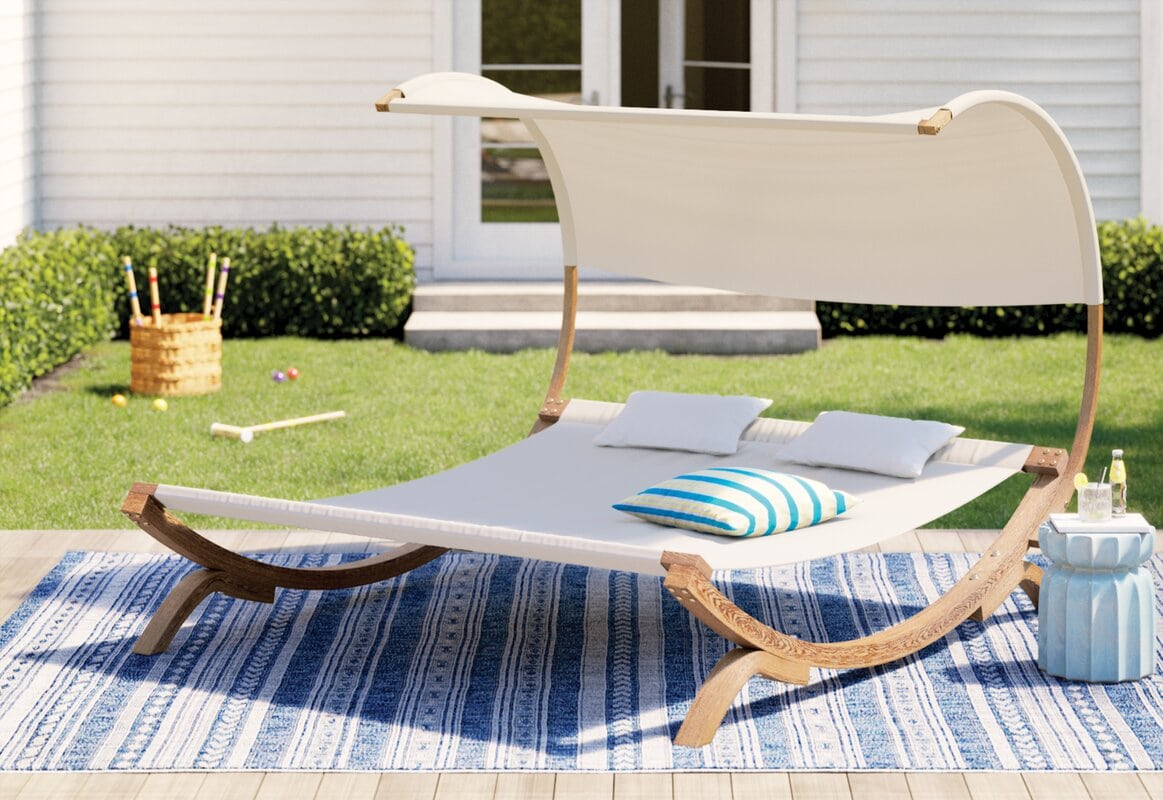 Being able to lounge in your backyard is a true luxury, but it's not exactly enjoyable if you're sweating like crazy or worried you're getting sunburned.
Instead of limiting your lounging to early mornings and evenings, just get a hammock or lounge chair with a built in awning to give you some shade throughout the day.
Privacy Wall
A privacy wall is helpful when you have neighbors who are really close by, especially if they are the kind who like to invite themselves over any time they see you outside. But, it can also serve as a great shade when the sun is rising or setting. So, feel free to build a privacy fence to bring you some shade even if you don't have nosey neighbors.
Outdoor Curtains
One of the prettier deck shade ideas around is hanging some outdoor curtains along the perimeter of the deck.
You can hang them from a pergola or just put four posts in the corners of the deck, attach them all with something to serve as curtain rods, and then hang your curtains for privacy and shade. You'll basically feel like you're in a cabana.
Tin Roof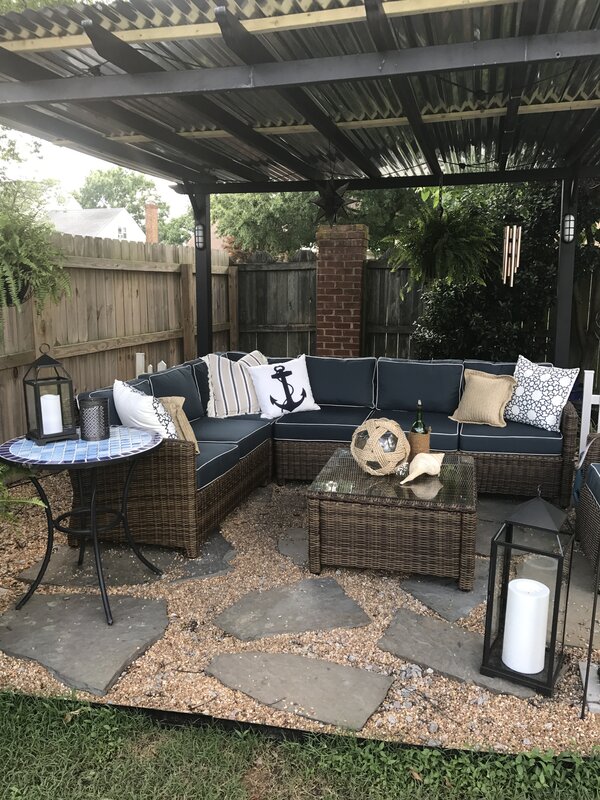 A tin roof is a fun retro way to give your patio some shade. All you need to do is secure four posts around your patio and then install the tin roof on top.
Tin roofs have a really cool unique look, but they can get hot to the touch, so use with caution.
Home Attachment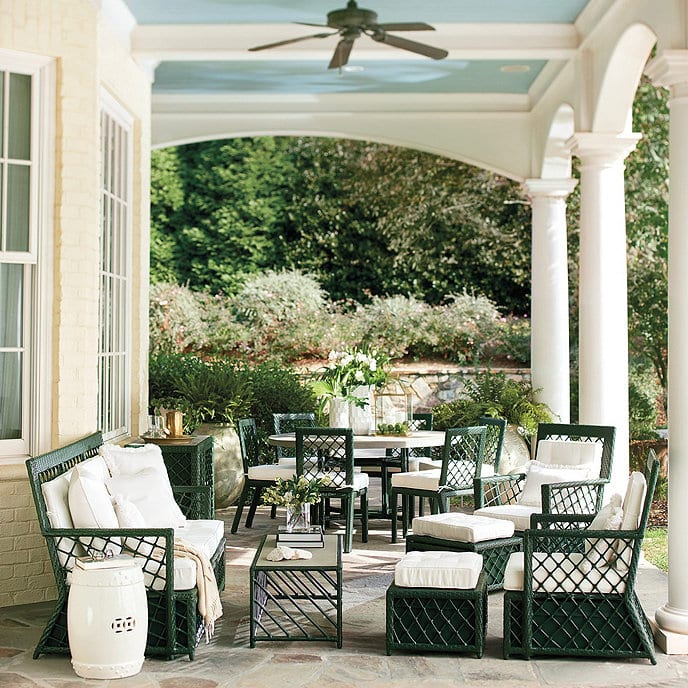 If you have the money to invest, consider building an attachment to your home! It's one of the more costly, but best outdoor patio cover ideas.
A gorgeous arched covering would make your patio feel high end, and if you also install a ceiling fan then you'll be so cool and relaxed that you'll forget all about how much it cost to create your little oasis.
Use Your House to Your Advantage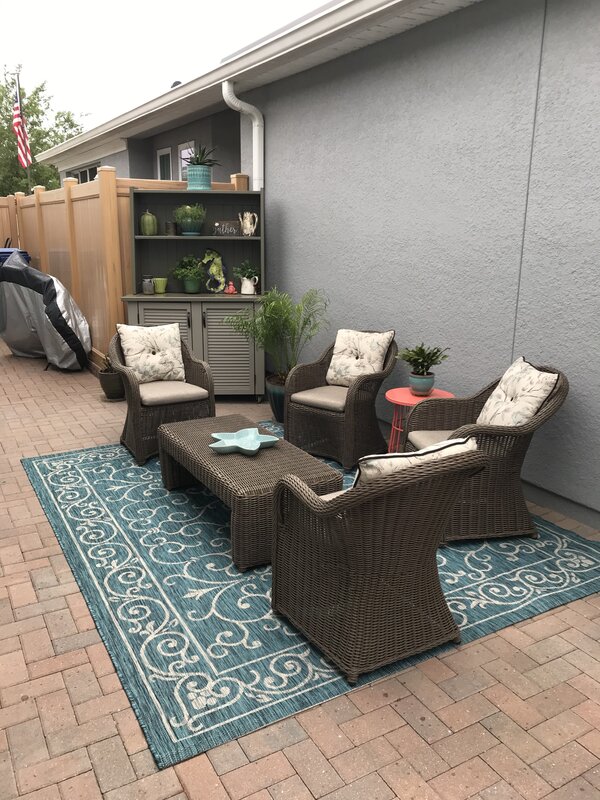 Do you have a roof that hangs over the side of your home? Or, do you have a large side yard where you can set up a patio? Use your home's existing footprint and structure to your advantage and let it serve as your shade!
Set up a bench under the roof overhang, or arrange furniture up against the side of the house so it blocks off the sun. It's inexpensive and effective!
Daybed with a Retractable Canopy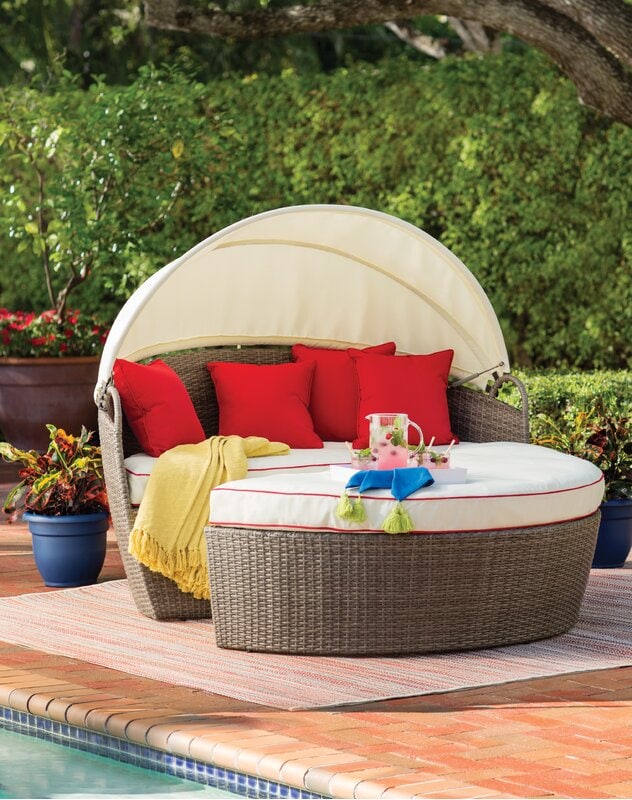 Okay, how amazing does this look? It's the perfect little spot to cozy up and read a book before you doze off for an afternoon nap.
When you wake up and the sun is down, simply push the canopy back to get a better breeze and a view of the stars.
Viney Plants & Flowers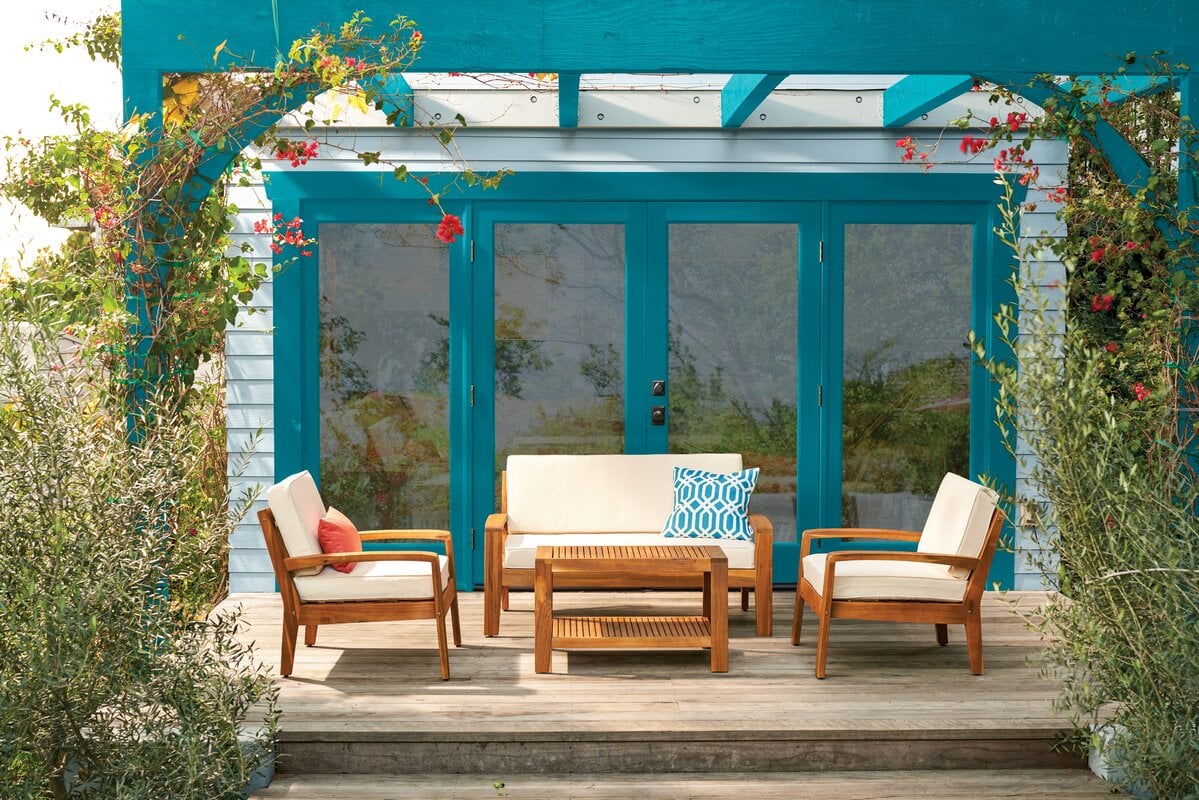 Anyone who has a green thumb can get even more shade from a pergola by growing vines up it. It won't happen overnight, but if you nourish them, they'll grow up and over the pergola and create a nice living canopy overhead.
Canopy Tent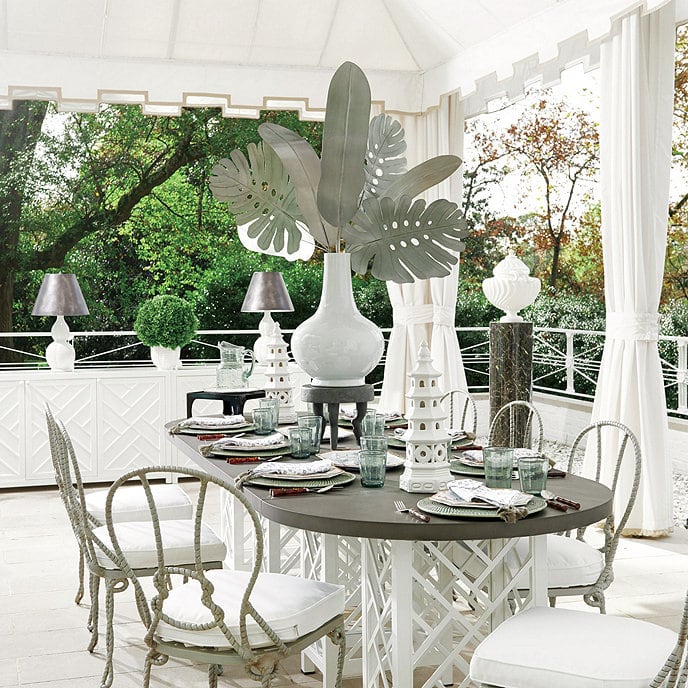 Large tents can be used to cover a patio any time, but are especially great if you're planning to entertain a large group. If it's a one-time event, you can easily rent a tent from a local supplier, but if you are a regular host, it might be worth investing in one of your own.
Covered Loveseat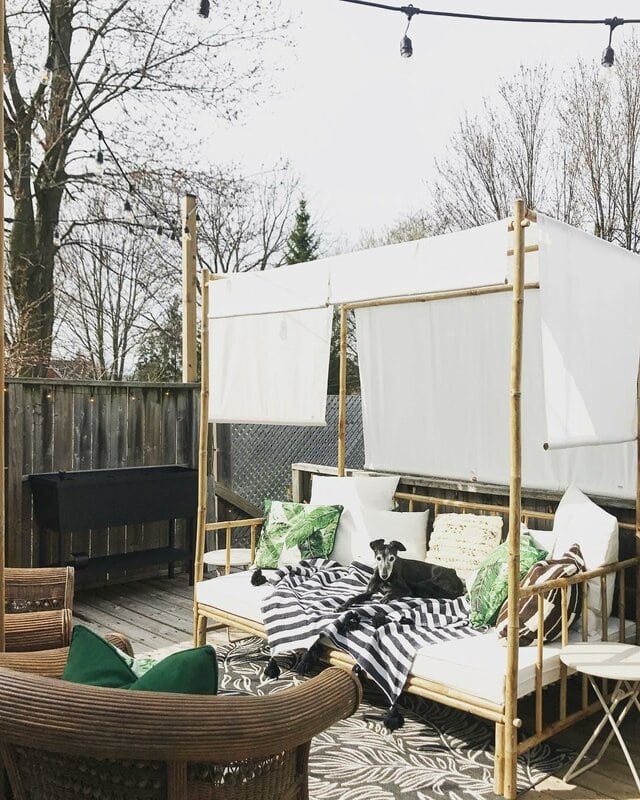 Another way to add some shade to your backyard space is adding an easy build canopy to a piece of outdoor furniture.
In this example, they built the bamboo loveseat with the canopy as one large piece of furniture. But, if you don't want to make one entirely by yourself or just want to save some time, you can buy some premade furniture and then attach a separate canopy to it.
Sail Shade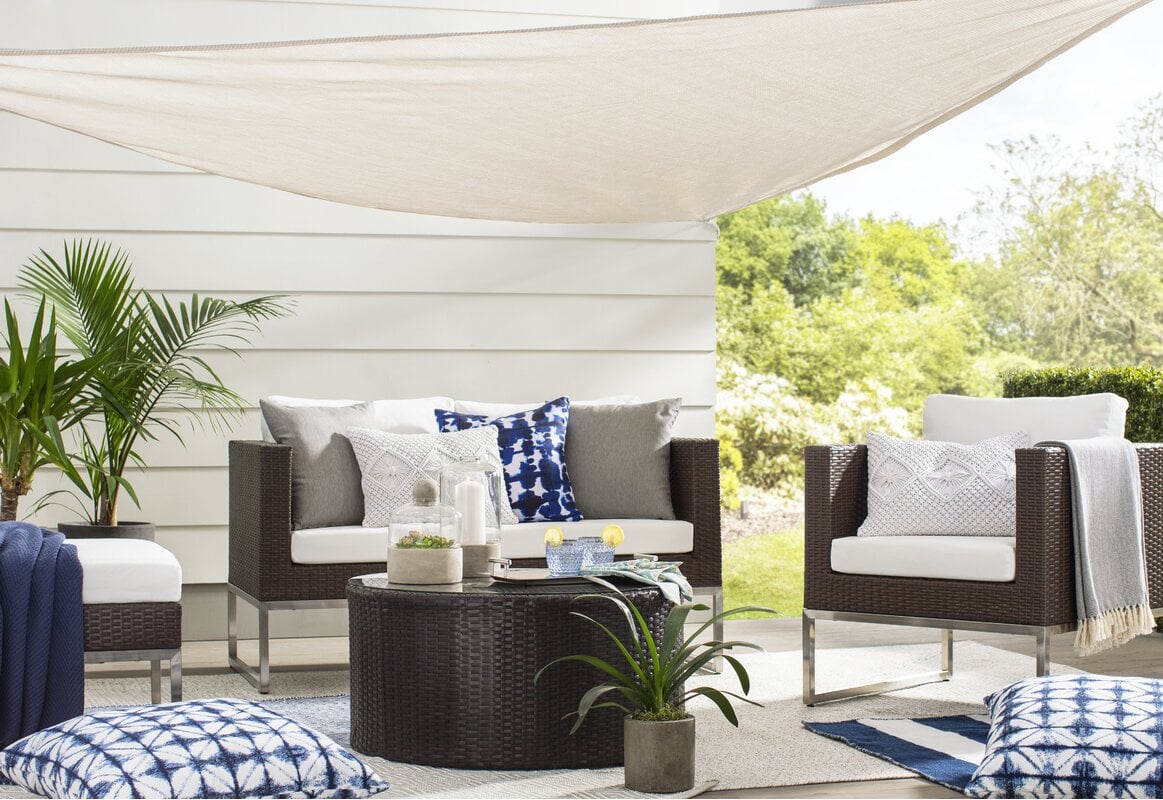 Sail shades are one of the more common fabric patio coverings. They work great if you have a few spots where you can mount some hooks, like your house siding, a swingset, or a tall post. Just hang the corners of the sail on those hooks and you have instant shade that you can easily take down at the end of the day.
Convert to a Screened Porch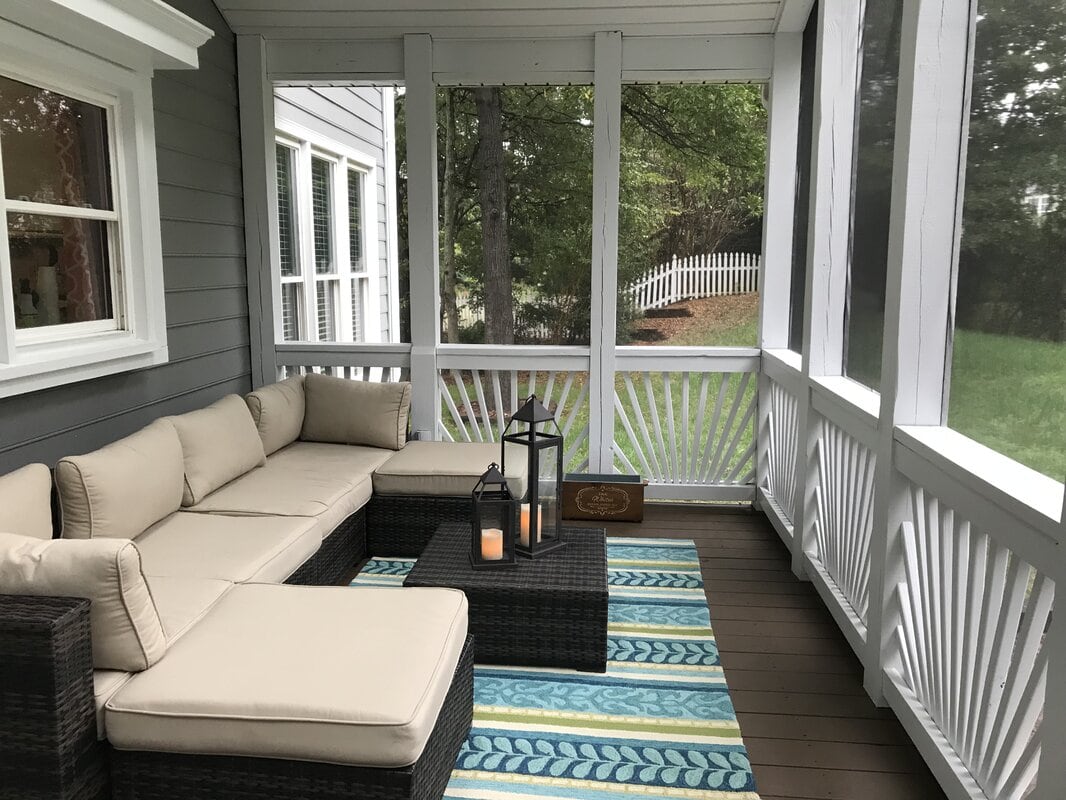 It's an investment, but if you can manage it, simply convert your patio into a screened in porch.
Since there will be a roof overhead, you don't need to find a bunch of extra porch shade ideas, but you can always hang curtains along the walls to block out some of the light the screens aren't able to keep out.
Tents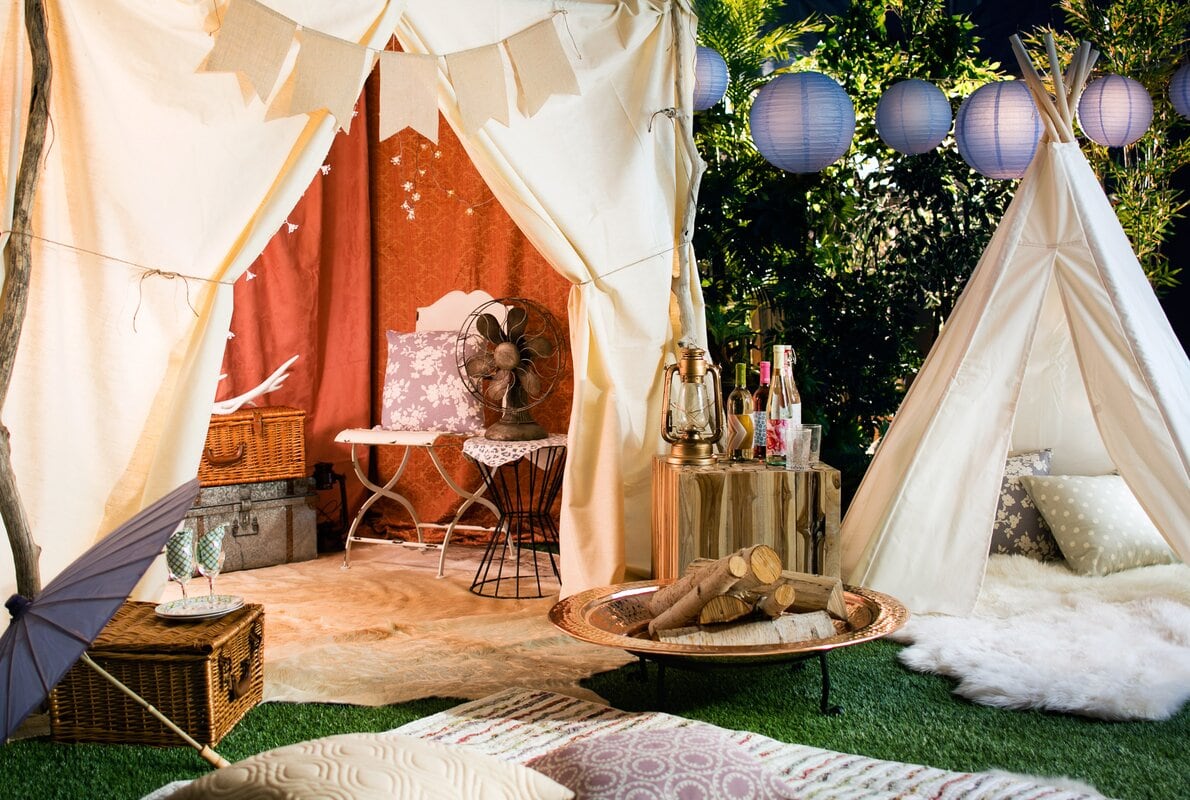 Instead of one large canopy, put up a few smaller tents on your patio or in your backyard. One can be a reading tent, one for napping, another for playing yard Jenga.
Kids will especially love this solution, because who doesn't want to tuck way into their own little tent and play games? Though, fair warning, you may end up with nightly requests to sleep outside instead of in their own beds.
Chairs With Shade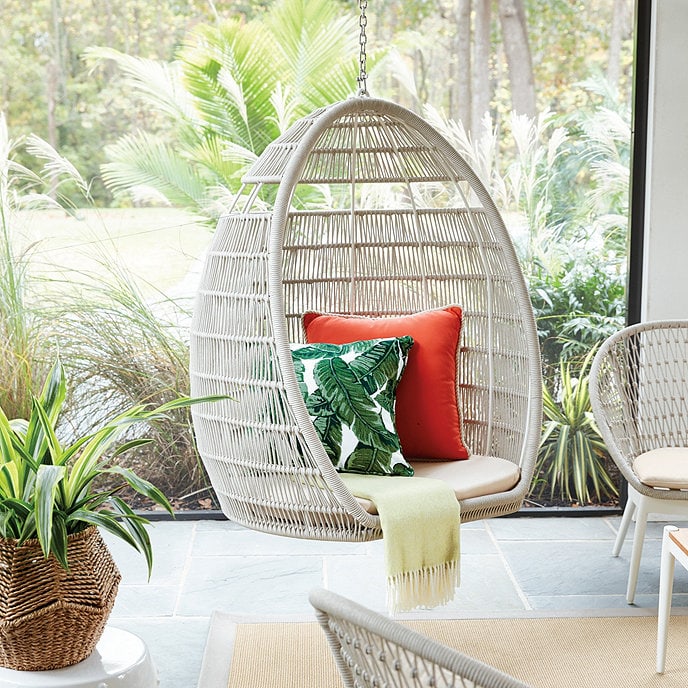 Backyard shade solutions don't have to be complicated, they can be as simple as single chairs that offer their occupant shade while they sit.
These swinging chairs are a great example. They are cozy and effective for providing a little shade. Plus, they will work great if you're going for a boho aesthetic.
Hanging Plants & Branches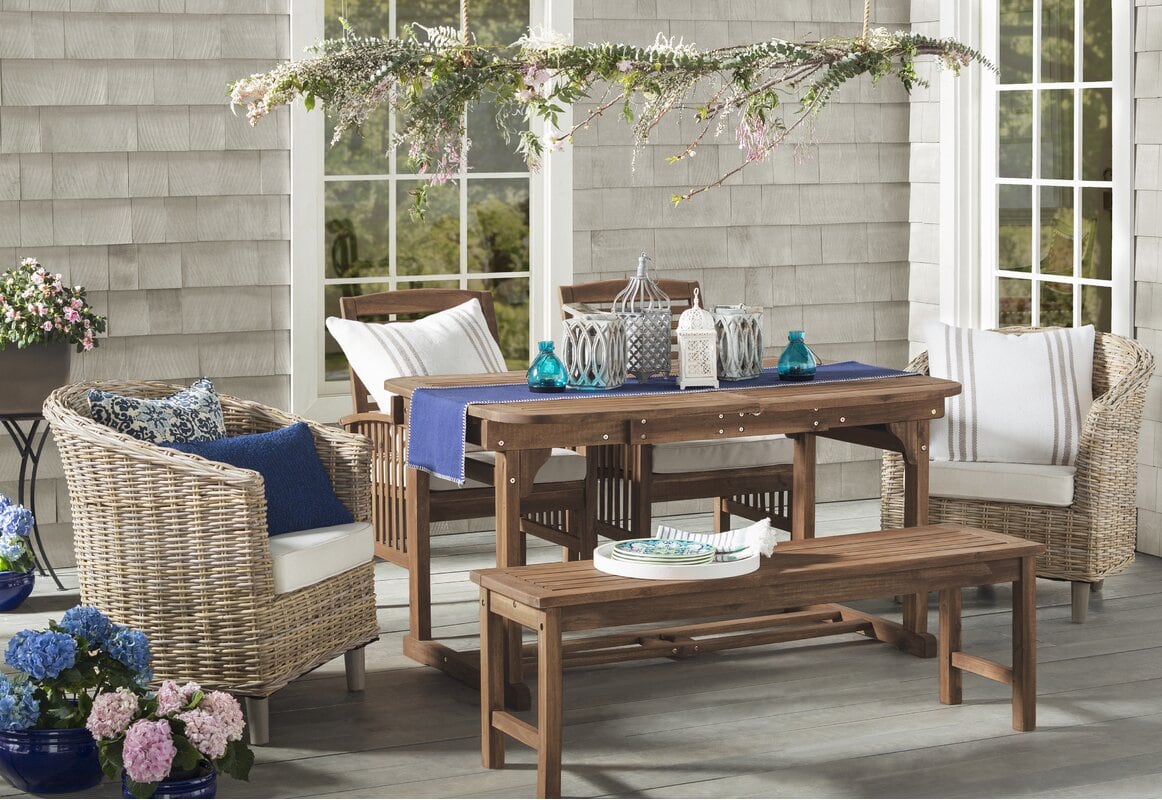 If you have access to branches, collect a bunch of them to create a shade covering for your deck! It's a fun way to get crafty and it won't break the budget.
Not a fan of gathering sticks from the local forest? No problem, you can do something similar by building a simple structure that allows you to hang a bunch of potted plants overhead instead.
An Arch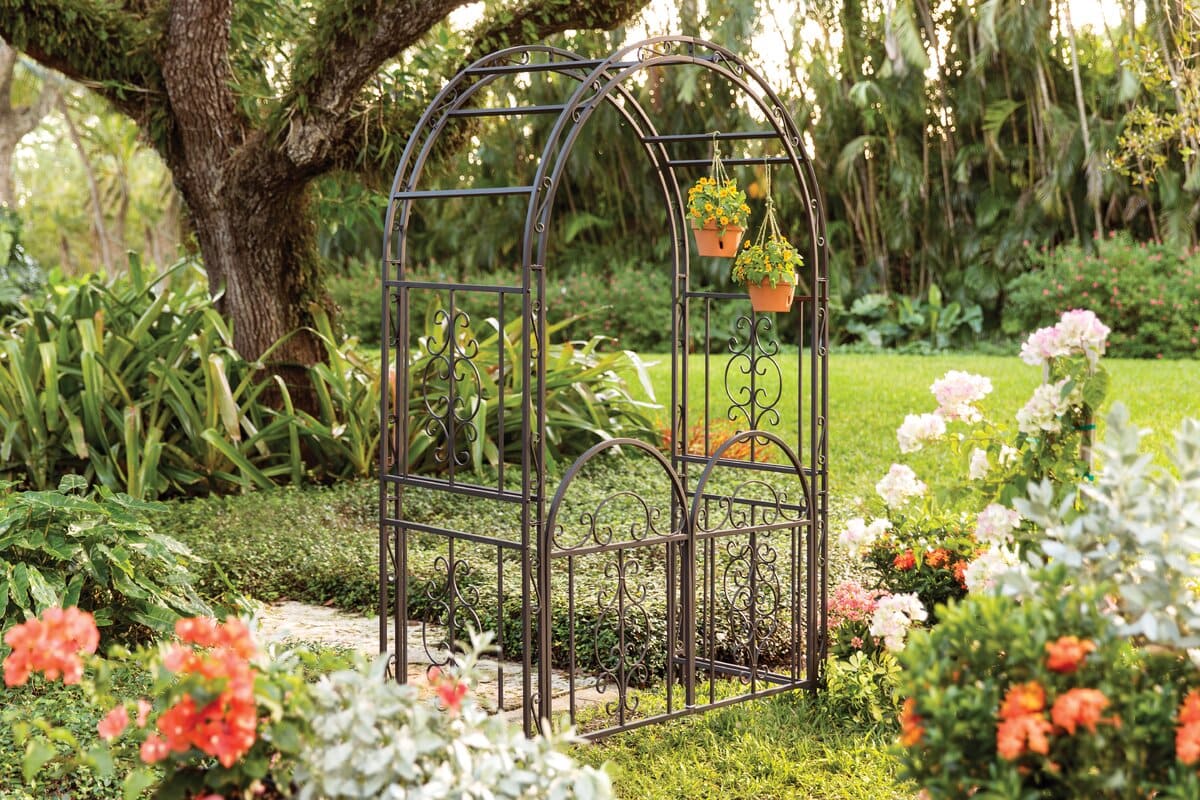 You typically find arches in a garden, but they can also be used to style up and provide some shade to smaller patios.
There are plenty of arches that you can buy and grow some viney plants on. Or, you can build a custom arch yourself to make sure it's the right size for your space.
Overhead Drapes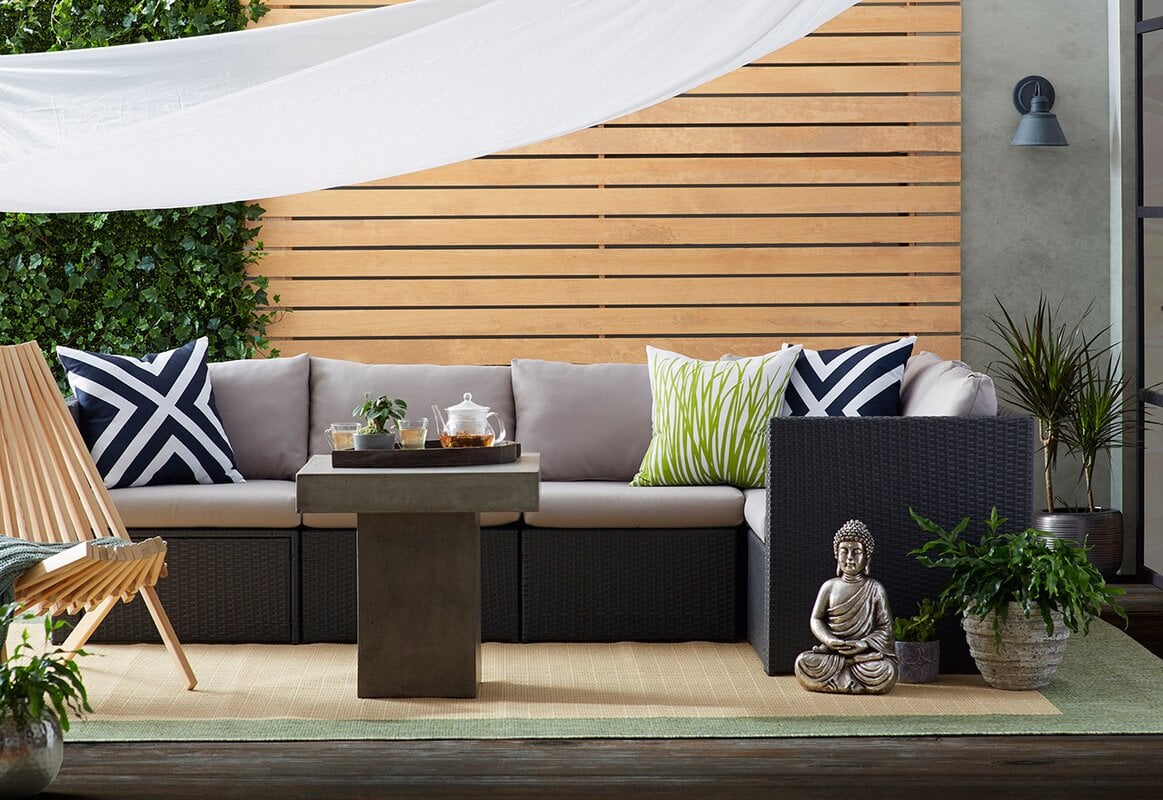 Similar to the sail shade, just hanging some kind of drape overhead will offer a lot of shade. The difference between this and a sail shade is that you can use something a little thinner that still lets a little bit of light through if you'd like.
Once the shade is draped, you have the flexibility to give it a more wispy look instead of the taut appearance of a sail shade.
In Summary
If you want some shade for your porch or patio, it's quite easy to accomplish regardless of your budget. Think about the climate you experience and what's most important to you.
Do you need something that's rain or snow resistant? Is blocking powerful UV rays the most important aspect of your patio shade structure? Or is it not about the shade at all, but rather a desire for privacy from your neighbors?
There's an option out there for everyone, from a temporary, seasonal shade structure, to something permanent that will last through every season for years to come.