Decorated Life is reader-supported. When you buy through links on our site, we may earn an affiliate commission. Learn More
Sherwin Williams City Loft Paint Color Review
It is a truth universally acknowledged that a designer in possession of a house to decorate must be in want of a greige paint. If you feel the truth of that tongue-in-cheek tribute to Jane Austen, then you're probably already seeking just the right greige for your space.
Another universally acknowledged truth is that paint colors always look different under the unique lighting conditions in each home and room, and at each time of day. So the absolute perfect greige for one home may not be right for yours. If you haven't found that greige that's pining for you across the windswept moors yet, then allow me to introduce you to a new suitor: City Loft by Sherwin Williams.
What Color is City Loft?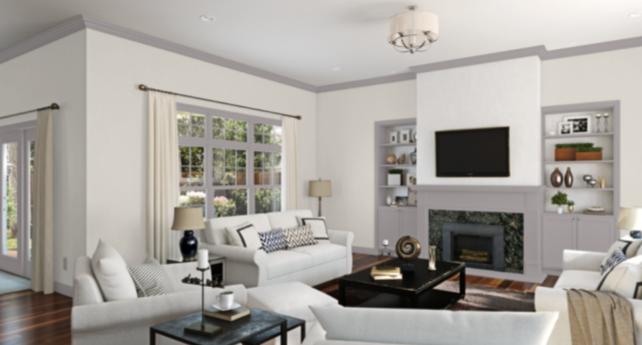 City Loft is a light greige color. Greige is a combination of gray and beige to give you the best of both worlds. You get the warmth of beige without its difficult-to-coordinate yellow undertones. Then you blend in the cool grays, which beige prevents from becoming too cold and flat. The result is an incredibly versatile neutral.
LRV of 70
City Loft has a LRV (light reflectance value) of 70. This makes it a fairly bright color, running on a scale from completely black at 0 to completely white at 100. You shouldn't have any problem using City Loft in rooms that don't receive much natural light.
What Undertones Does City Loft Have?
With more red in its makeup, you may notice pink undertones in City Loft under strong sunlight. Under more typical circumstances, you'll probably notice more of its beige undertones. Fluorescent lighting can sometimes bring out green undertones in City Loft and other grays.
Is City Loft a Warm Color or a Cool Color?
City Loft is a warm greige that shows more of its beige side than its gray. Due to how light it is, though, this warmth is less important for coordinating City Loft with other colors.
Where Can You Use City Loft?
City Loft is a versatile neutral greige that's bright enough to be used in any part of the home, or as an all-over color. Its adaptability to light conditions means it's going to take on a very different character from one room to another. Sampling under your unique lighting conditions is the key to success with this color.
City Loft feels grounded and calming. It has a light touch, so it won't dominate the character of a room, leaving you with lots of decorative freedom.
Let's take a look at City Loft in action in different settings so you can get a feel for how it might work in your space.
Exterior/Entry
This modern industrial entryway transformation builds against a canvas of Sherwin Williams' City Loft and Benjamin Moore's Simply White.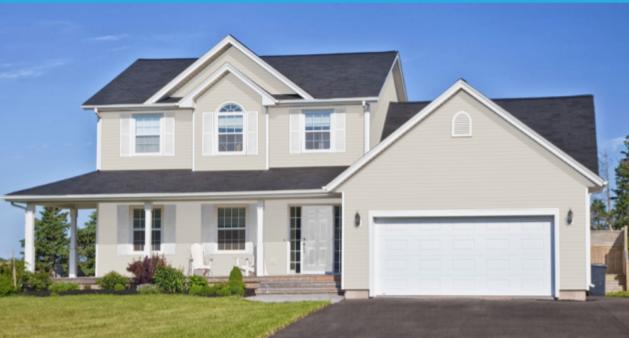 City Loft can work as an exterior color, although it will look lighter under direct sun. Here it partners handsomely with the dark slate roof and white trim.
Living Room
This refreshing and organic living room brings out City Loft's earthy side.
City Loft complements an accent wall in this family room refresh.
Kitchen/Dining Room
City Loft is light and airy in this bright white kitchen.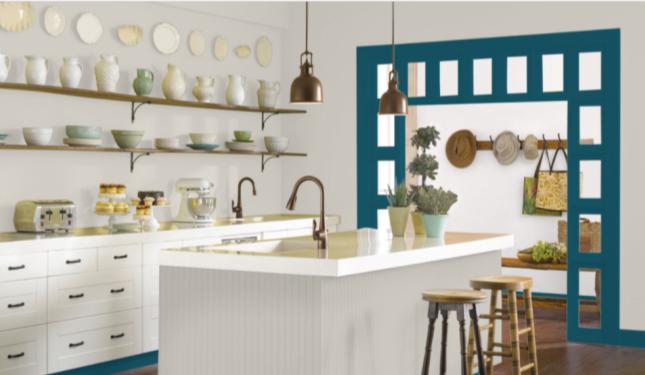 City Loft and Connor's Lakefront partner up in this kitchen for a look that's fresh and lively.
The navy blues in this dining room bring out City Loft's cool, gray side.
Bathroom
Marble is a handsome choice for a City Loft bathroom.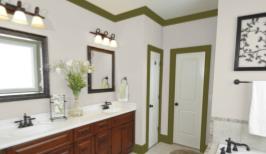 City Loft and Saguaro work together in this bathroom to bring in a touch of nature.
Bedroom
City Loft is a great choice for any minimalist decor, because it's restful to the eyes.
Another relaxing bedroom where you can find your zen.
Extra natural light makes City Loft look whiter.
This chic bedroom takes City Loft in a very modern direction with bold patterns and decor that makes a statement.
City Loft Coordinating Colors
Choosing coordinating colors for City Loft is where the fun really begins! Why's that? City Loft is a greige, which means it's an exceptionally adaptable neutral color that can be paired with many different color partners.
City Loft is fairly light, so you can easily find darker neutrals to suit it. Black is a classic option, as are darker grays and browns. On the lighter side, whites also contrast with City Loft and will look crisp and fresh against this greige backdrop.
Blues complement City Loft well. Dark blues under good lighting will bring out its earthiness and beige side. You can also use deep teals to great effect with City Loft. This is a great direction for coastal decor styles.
Some more unexpected partners for City Loft that you might want to try include warm greens and rosy pinks. They'll play well to City Loft's undertones, and in return City Loft will make these colors pop.
Where do you want to take City Loft? Here are some coordinating color ideas to get you inspired!
How Does City Loft Compare With Other Colors?
City Loft vs Agreeable Gray by Sherwin Williams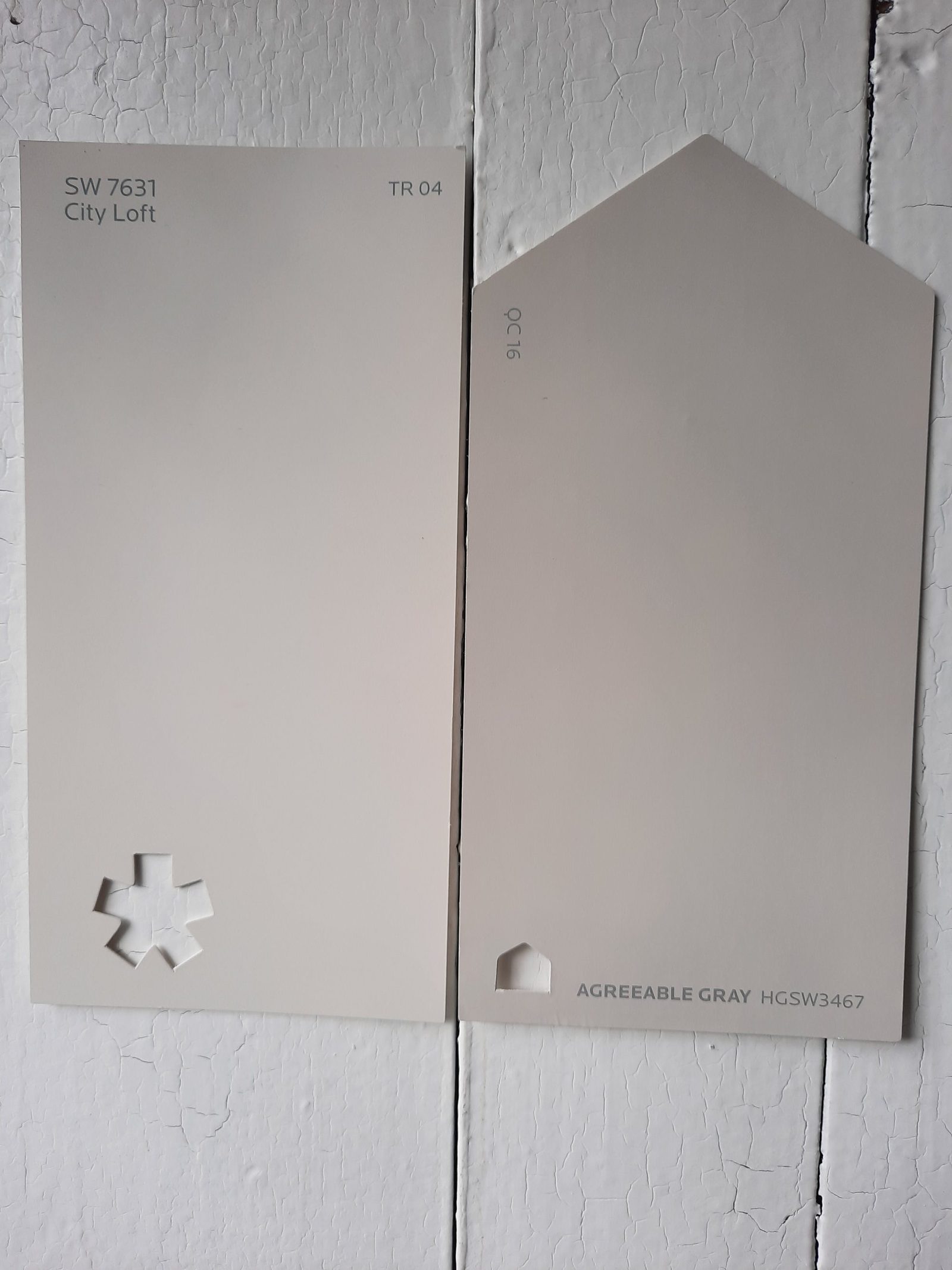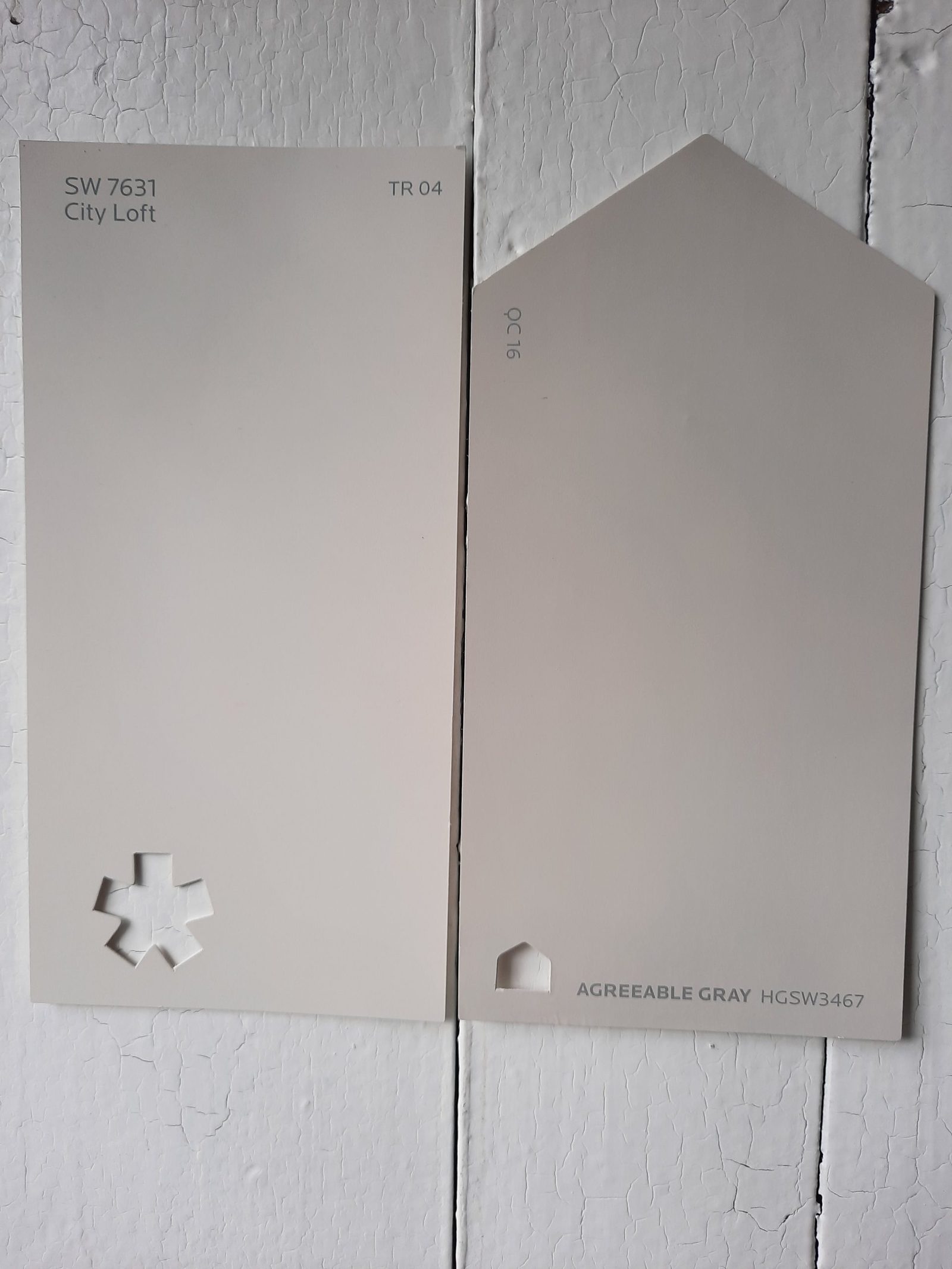 Agreeable Gray is a fellow member of the greige family. It leans a smidgen more gray than City Loft does, and it's a little noticeably darker with a LRV of 60 to City Loft's 70. You might prefer Agreeable Gray if you're planning a cooler palette.
City Loft vs Repose Gray by Sherwin Williams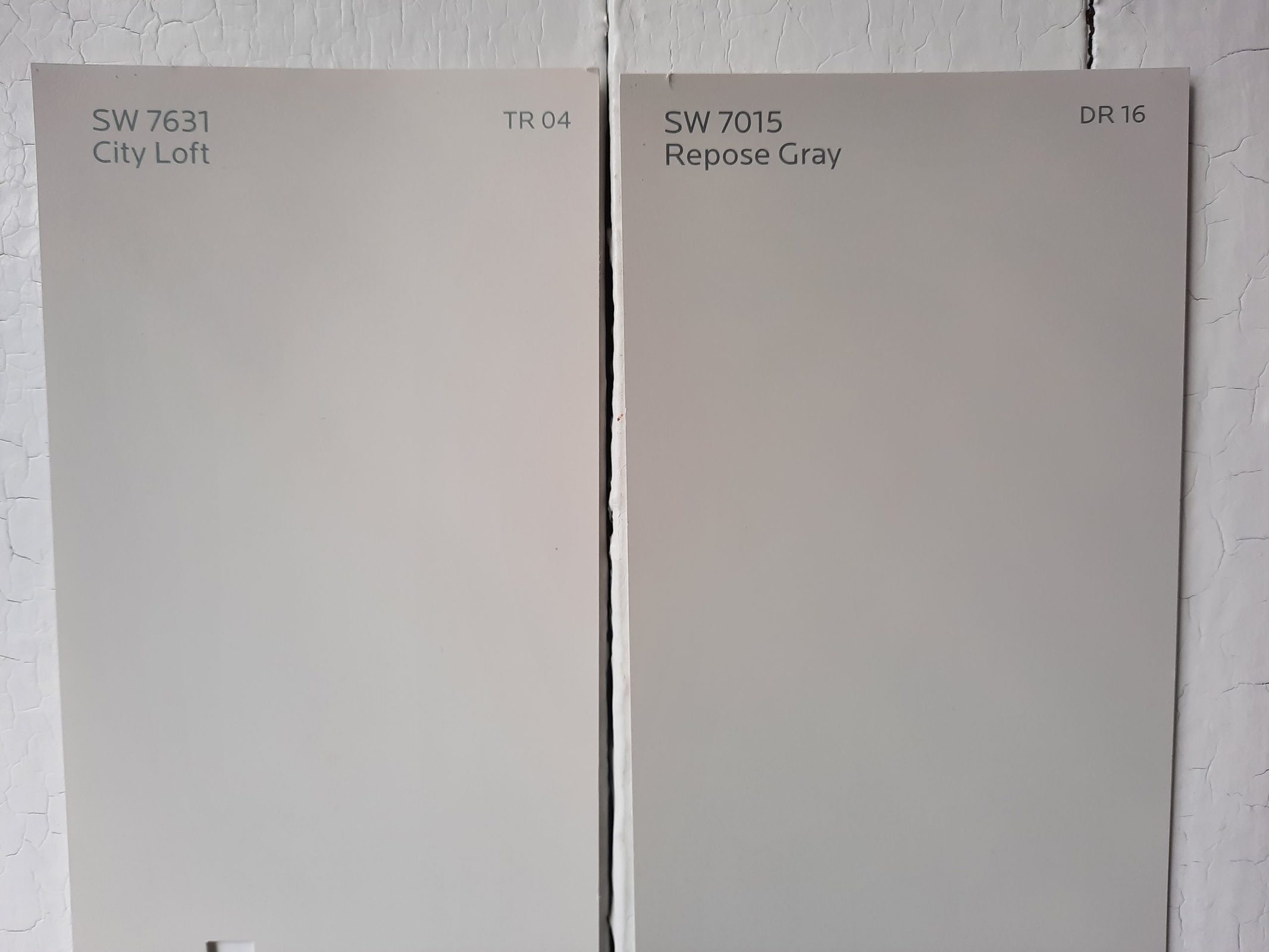 Repose Gray is another greige family favorite. Like Agreeable Gray, it's a little cooler and more gray than City Loft is. It's also darker with a LRV of 58. 
City Loft vs Pale Oak by Benjamin Moore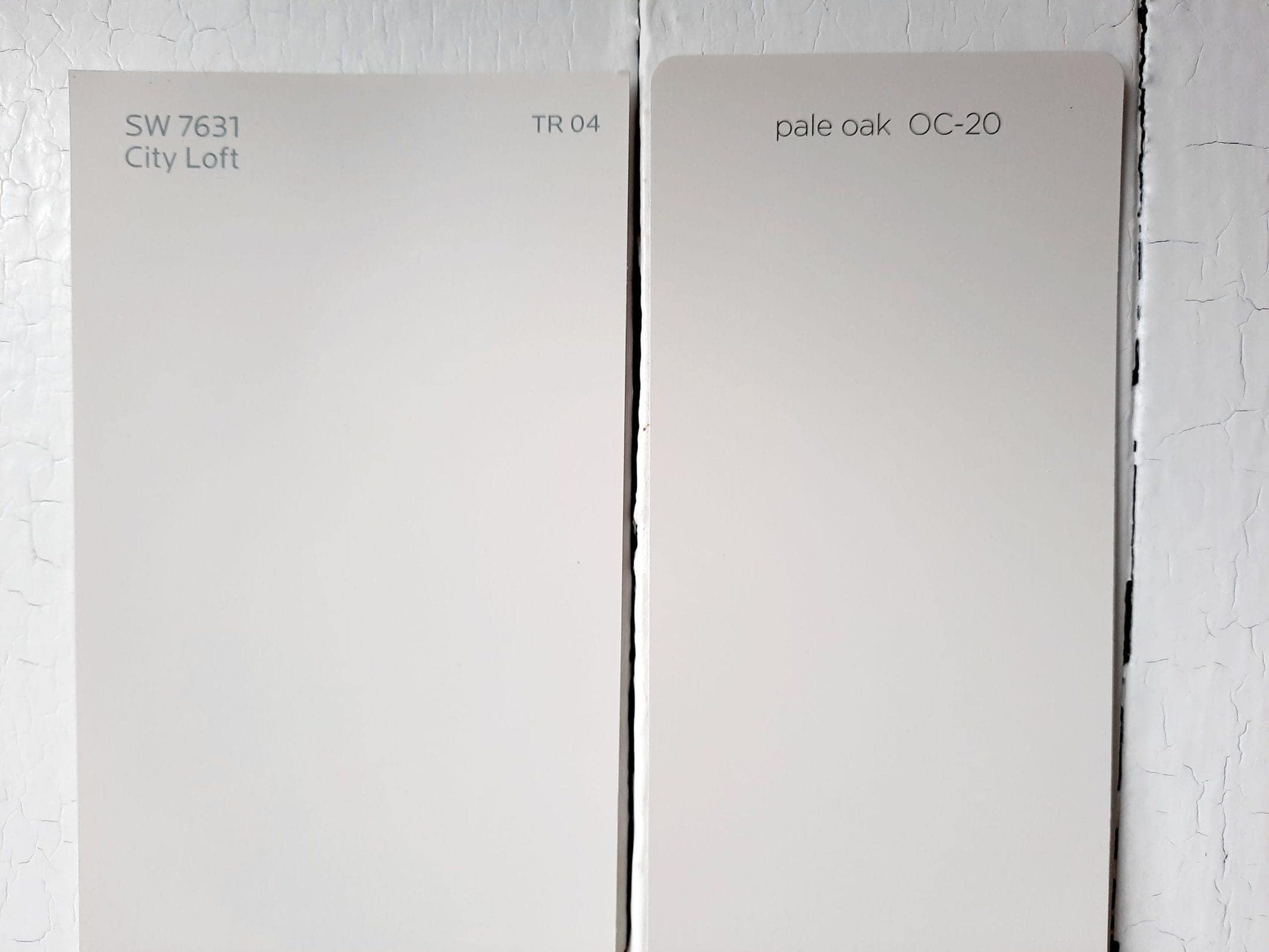 If you're looking for a Benjamin Moore color that comes pretty close to City Loft, Pale Oak is a popular light greige that fits the bill. At a 69.89 LRV, it's essentially just as bright as City Loft.
City Loft vs Edgecomb Gray by Benjamin Moore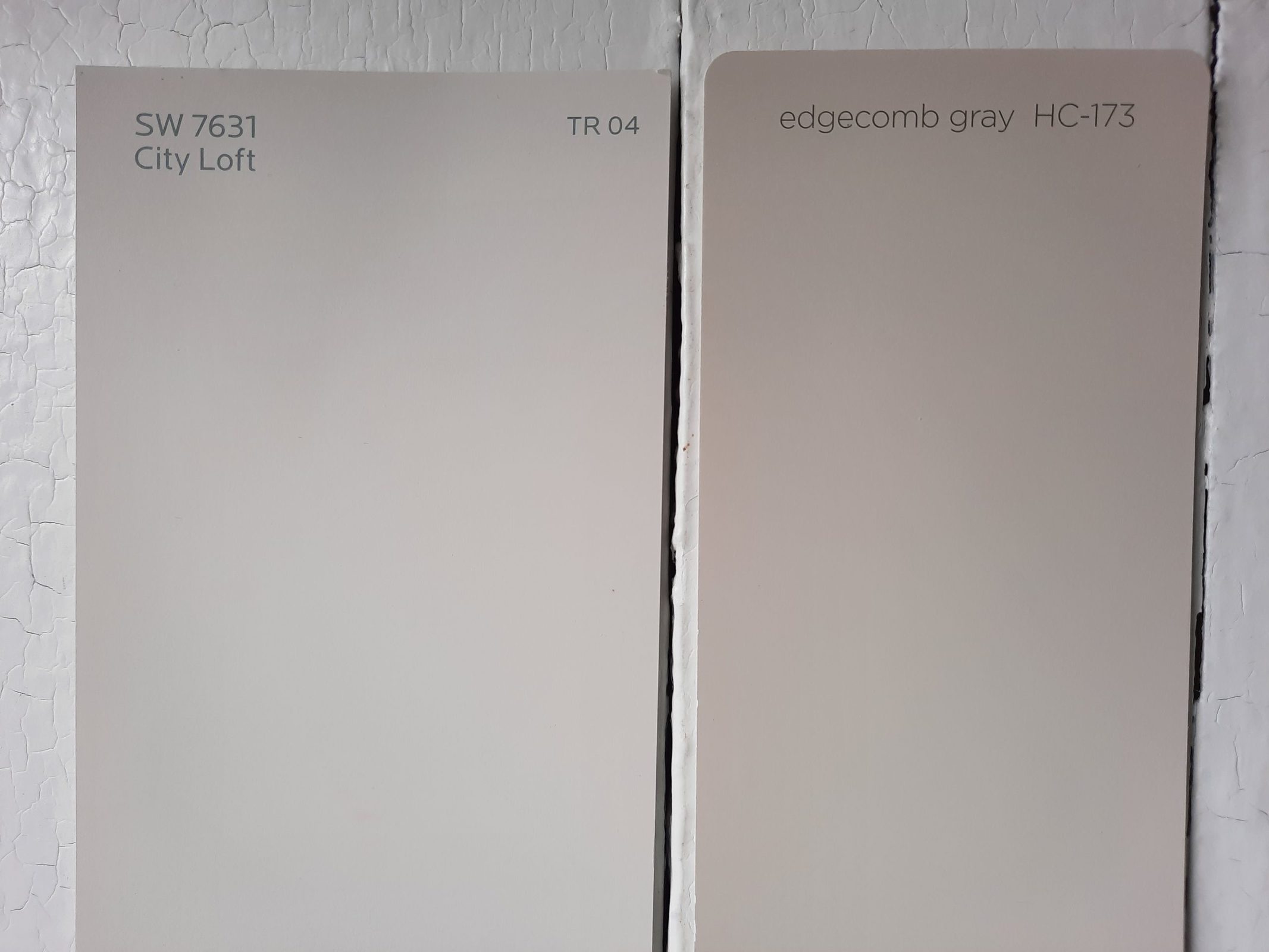 Edgecomb Gray is an earthy greige that's definitely in the same vein as City Loft. However, it shows more of its beige side, which is what produces that earthy tone, so despite the name it doesn't look as gray as City Loft Does. It's also noticeably darker, with a LRV of 63.88.
Final Thoughts
If the right greige has yet to come along and sweep you off your feet, then you might be waiting for City Loft. This pale, bright greige is neutral and versatile, and easy to coordinate with other colors. It's great for calm and relaxing spaces, and decor that is modern or minimalist. It's light enough to be used in any room of the house. Does that mean it could be "the one"? Only your next project can tell.