Decorated Life is reader-supported. When you buy through links on our site, we may earn an affiliate commission. Learn More
The Best Ideas to Spruce Up and Refresh Your Dining Room
The dining room is one of the most important rooms in the house, but unfortunately, it's often overlooked.
The dining room is not only the place in your house where you sit and eat; it's also where you can meet with your loved ones and spend some much-needed social time.
In this difficult and unprecedented time, it's more important than ever to gather around those we love and spend quality time together.
The farmhouse decor style embodies all of these qualities, since it brings to mind past generations and large family get-togethers in a charming setting.
So, what better time than now to refresh your dining room and make it an attractive and stylish place that's comfortable to spend time in. Here are some ideas to inspire your dining room refresh:
Dining Table
There are a couple of great dining table options here. First, a fantastic dining room table for a more casual refresh thanks to the scrolled legs and crossbars.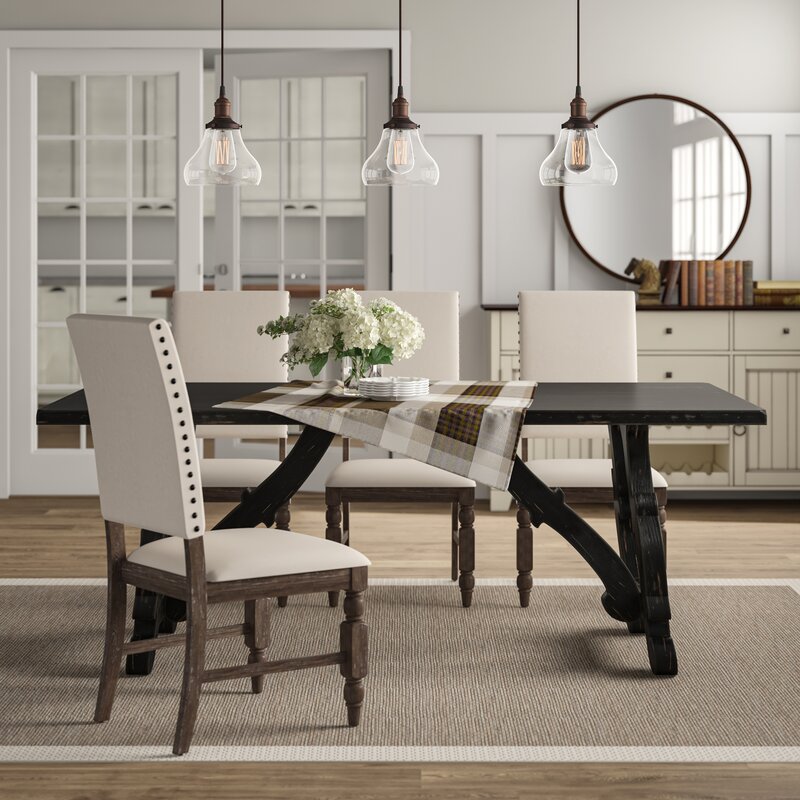 The slightly distressed finish of the table is exactly what you're looking for to create that comfortable and lived-in feeling for your dining room.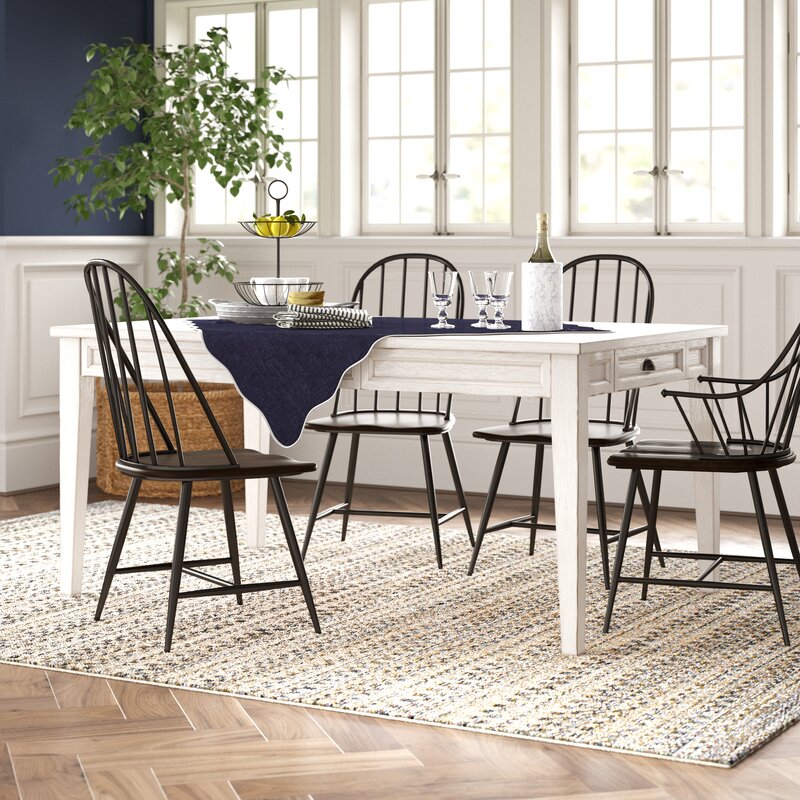 The other table is more traditional with sturdy, slightly tapered legs, while keeping in the style of a weathered and distressed finish. It also extends for larger family get-togethers.
Chaise Lounge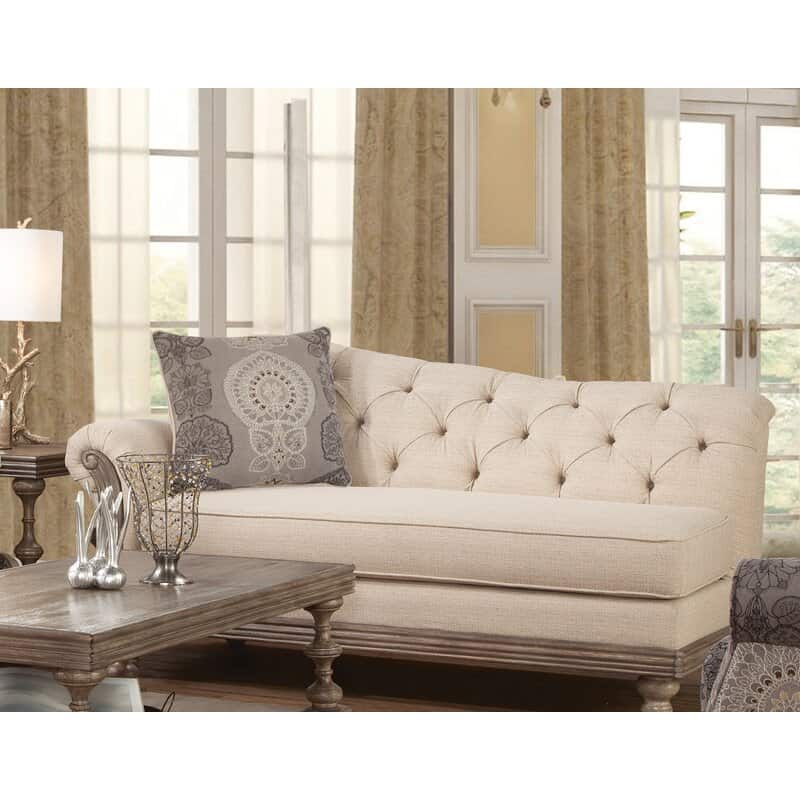 A gorgeous chaise lounge can spice up a room, taking it from a basic country style to a more chic and trendy space.
This one's creamy color with exposed wood frame and button back match really well with the warm neutral hues of the room. It's important to also add pieces like this to your dining room for relaxing and hanging out with loved ones.
Chairs
Wooden chairs with the criss-crossed back are excellent for a rustic farmhouse dining room, especially when matched with these antique-style dining room tables.
These vintage inspired chairs can really draw the eye in to the table as the focal point of the room.
Entryway Bench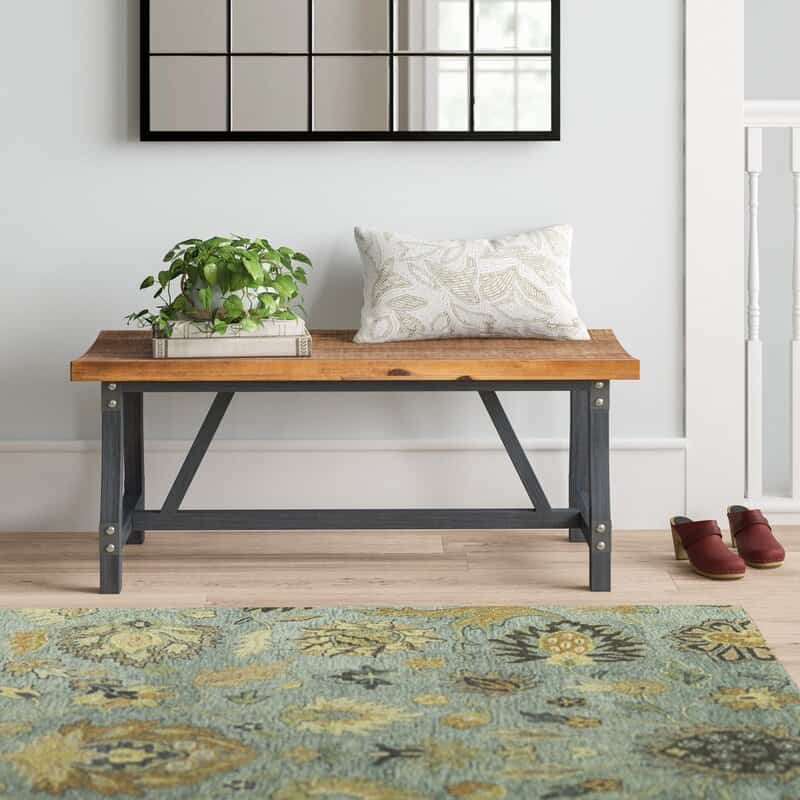 There's no question about it — every home needs an entryway bench, especially if you're hosting some gatherings.
It's practical for sitting on to put on shoes, but it can also double as extra seating when you have a full house. This sturdy wooden bench with industrial-style legs adds a bit of flair to a farmhouse home.
Sideboard
Why go for any other sideboard when you can have this one?
The wooden cross pattern on glass doors and ample storage space are two great bonuses, while the pale slate blue shade adds a splash of color to the predominantly neutral palette of the farmhouse dining room.
Table Lamps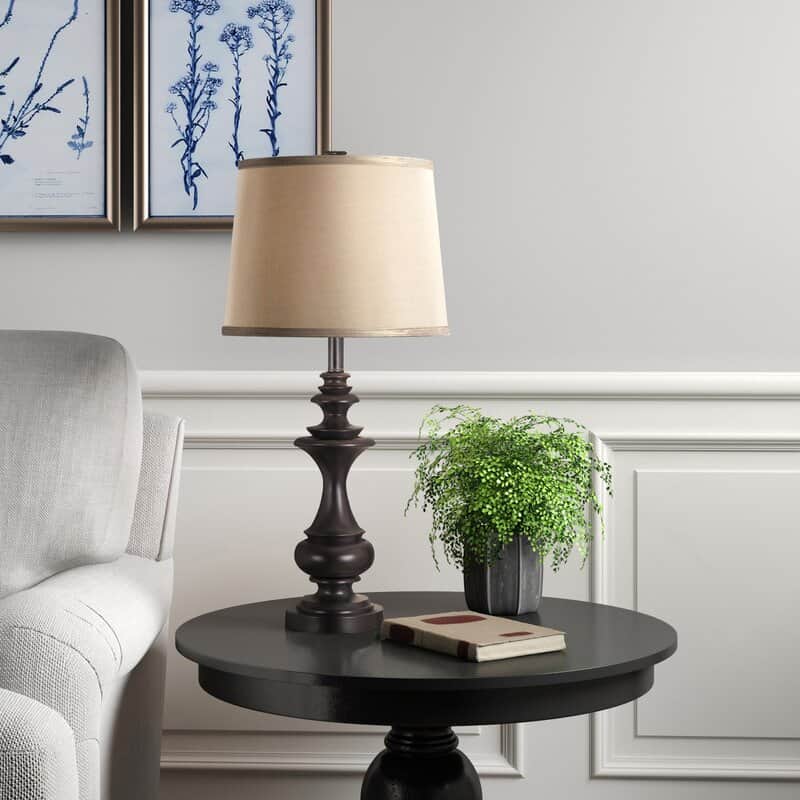 In terms of lighting, there's a couple of great table lamp options for your dining room refresh.
One of the two has a more classic, curved and rounded base with a neutral Empire shade while the other has a more antique appearance with a darker brown shade in cotton.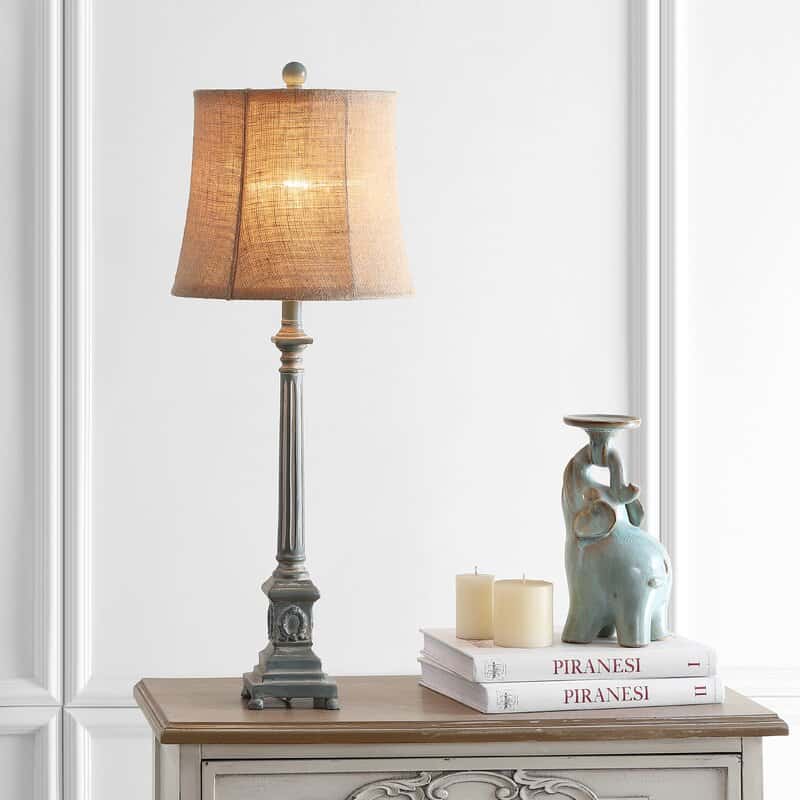 The final choice depends on your personal preference, but both of these would complement your dining room excellently.
Area Rug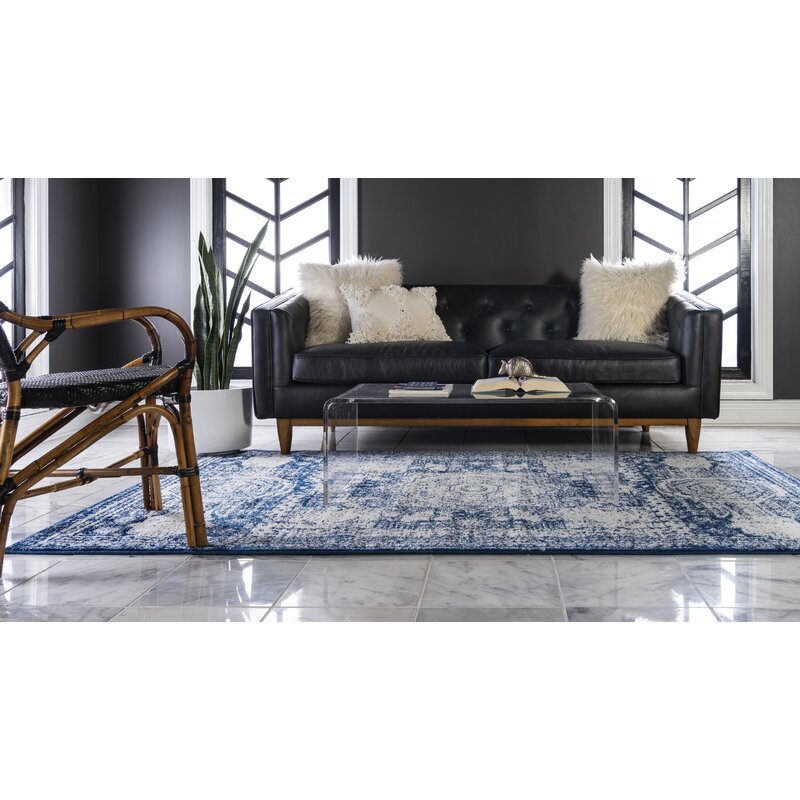 Last but certainly not least, an area rug is crucial in a farmhouse dining room, because it adds a focal point and some warmth to the room.
This one is a gorgeous shade of navy blue, which pairs really well with the sideboard and dining room chairs.
It also has white and beige accents to tie in the neutral palette of the room.
Conclusion
Social gatherings and opportunities to spend time with family and friends are extremely important, especially now.
That's why it's worth it to look into a dining room refresh to optimize your space and make it more appealing, trendy and comfortable for your guests.
These farmhouse-style pieces of furniture should do all of that and more.