Decorated Life is reader-supported. When you buy through links on our site, we may earn an affiliate commission. Learn More
What Color Curtains Go with a Gray Couch – 12 Ideas for Any Style
Gray couches are great grounding pieces in any living room. Depending on the vibe you want, they can look sleek and sophisticated, modern, traditional, or comfy casual.
And what's even better is that since so many colors pair well with gray, something as simple as changing out your curtains can have a massive effect on the way your room looks.
So, if you're wondering what color curtains go with a gray couch, here are 12 amazing options.
Try White Curtains for a Streamlined Look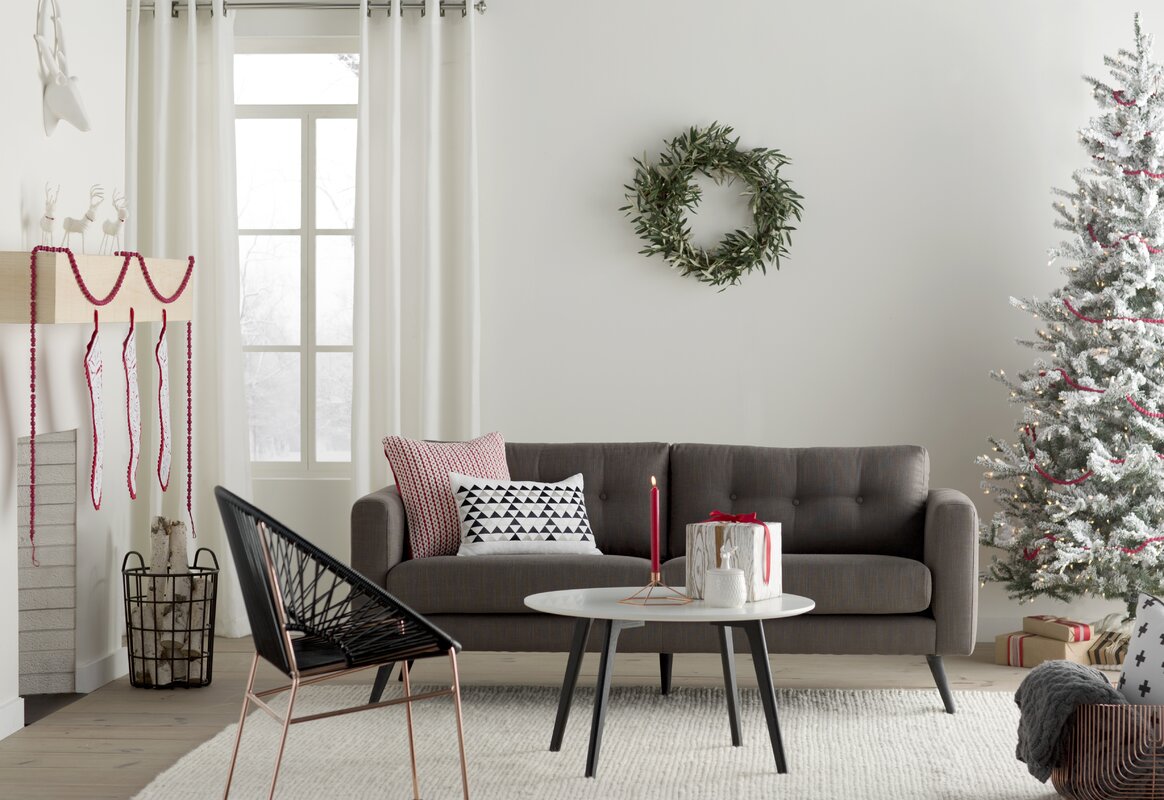 White pairs beautifully with gray and is one of the best choices if you're going for a streamlined, simple look.
If you want curtains that match a gray couch, you can't go wrong with white. They'll match no matter the color of your walls or the style of your other decor.
Use Cream Curtains to Soften a Room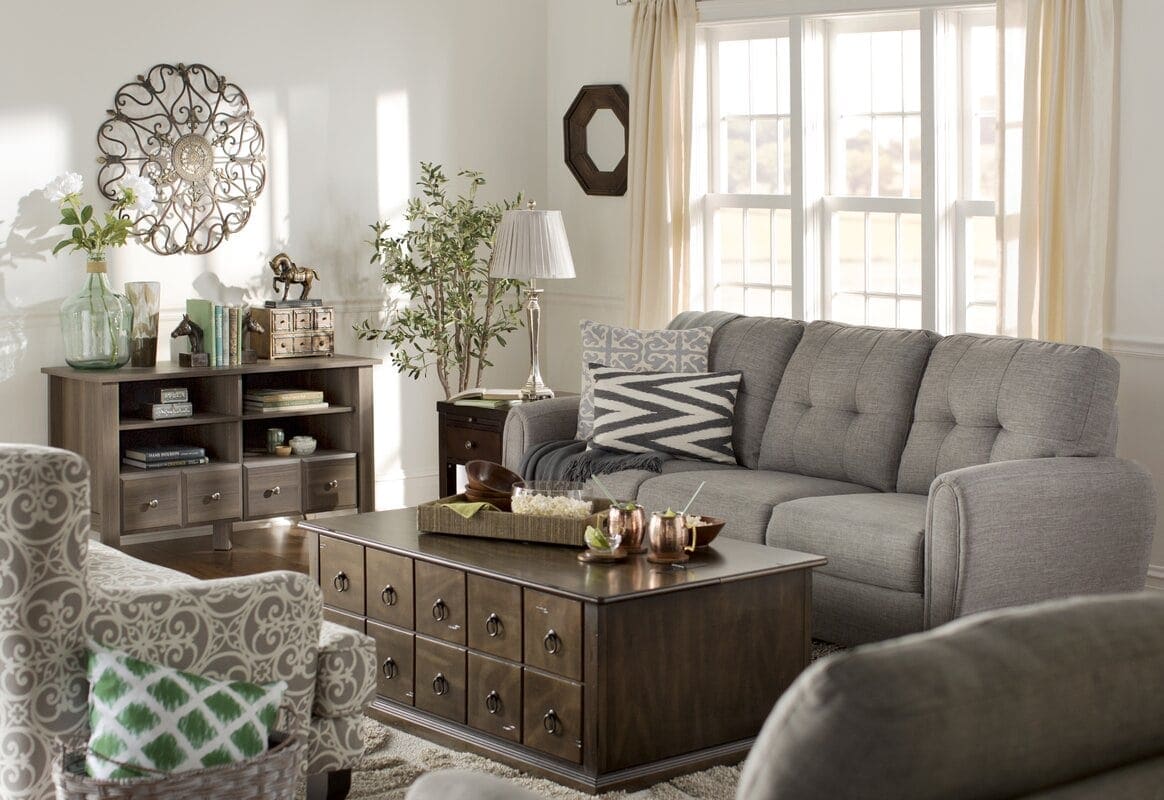 A cream-colored curtain probably wouldn't be your first thought when trying to match with a gray couch, but it can soften the look of a room if done correctly.
Take this room, for example – there's a nice mix of wood and grays. And the curtains add the perfect feminine touch – without them, this traditional style living room would look much more masculine.
Hang Wide Striped Neutrals for a Casual Vibe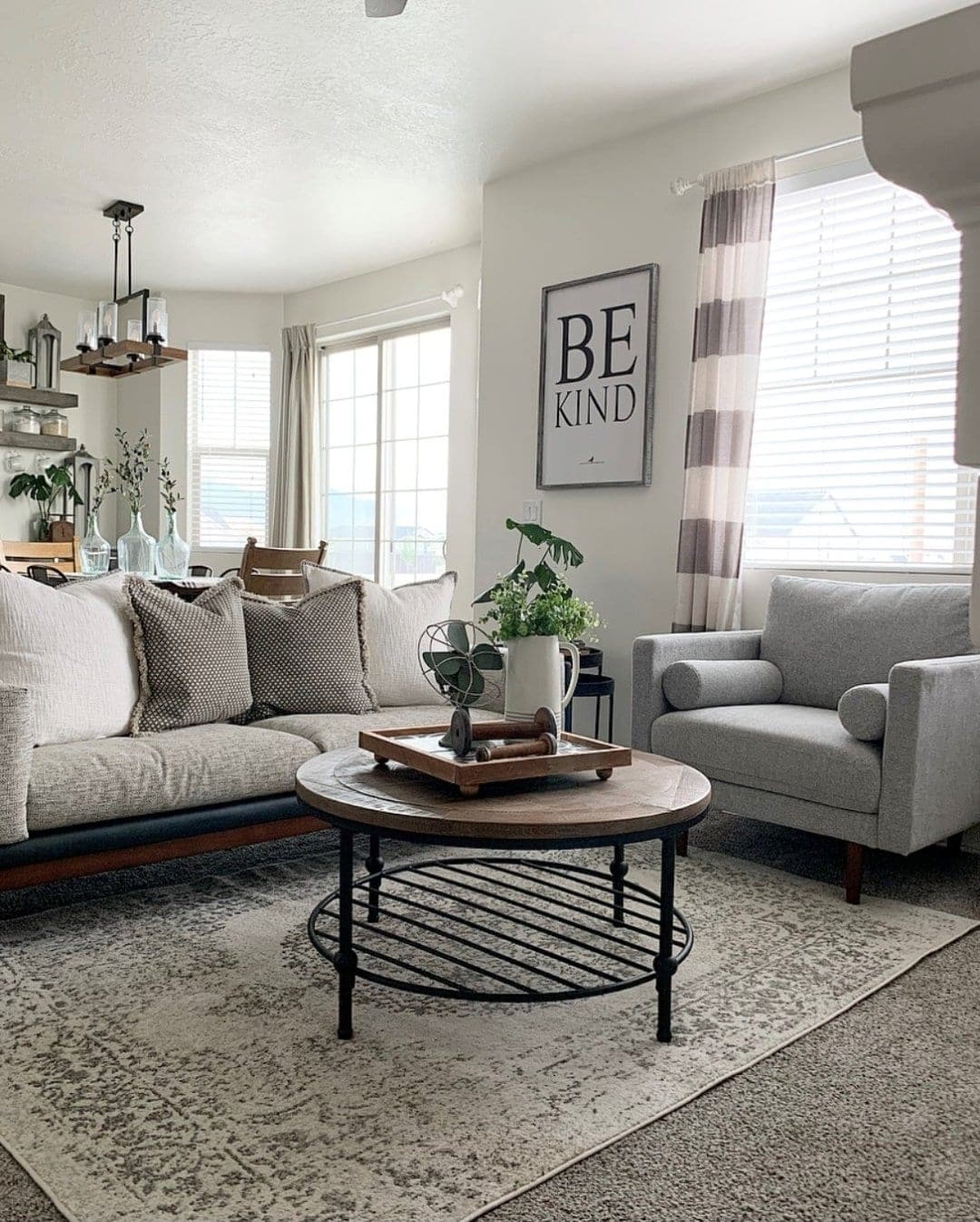 Wide striped curtains add a fun flair to any room. They're a great accent if you're going for a comfy casual vibe.
The best wide stripe curtains to match a gray couch are ones that are white and gray. The gray on the curtain doesn't need to be the exact shade of your couch. Grays complement each other, so any shade of gray will do.
For a Sophisticated Look Opt for Black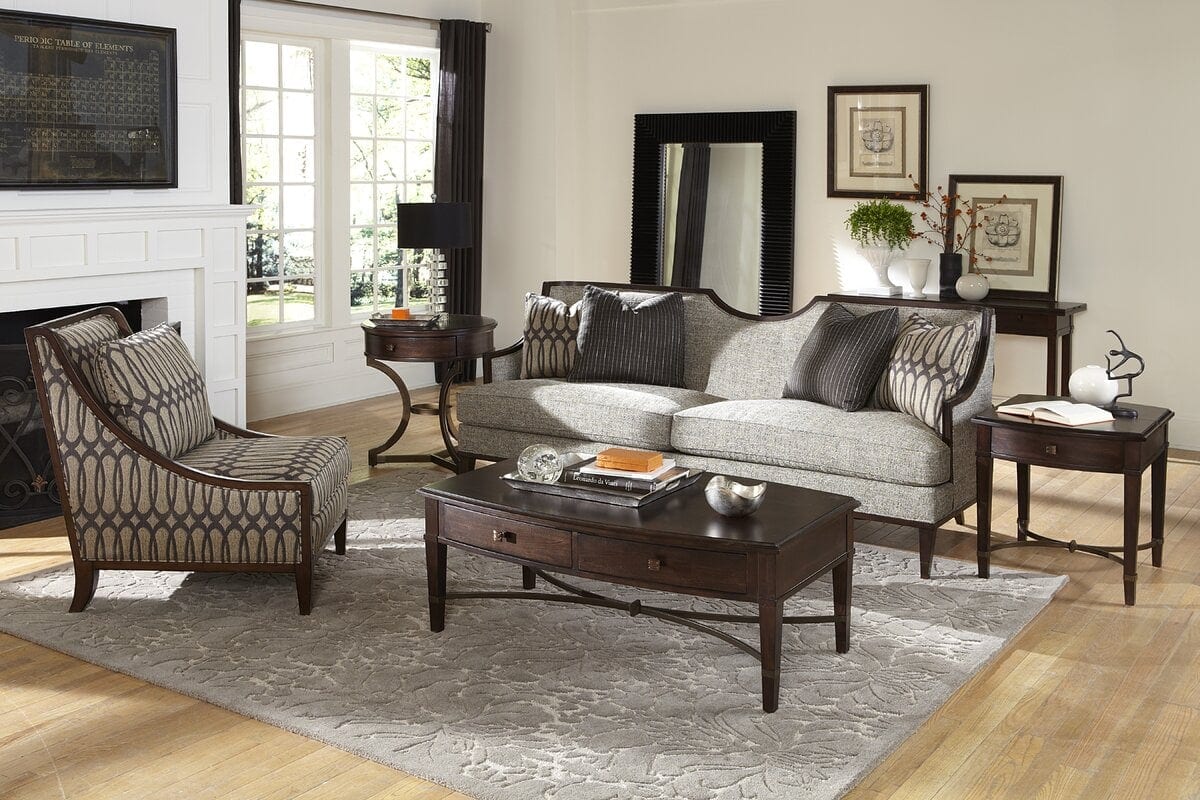 If you're going for a formal look, try pairing your gray couch with black curtains. If the other pieces in your room are traditional style, the black will look elegant.
You could try solid thick black curtains or go for a more sheer material, depending on the style you prefer.
Pair a Warm Gray Couch with Chocolate Curtains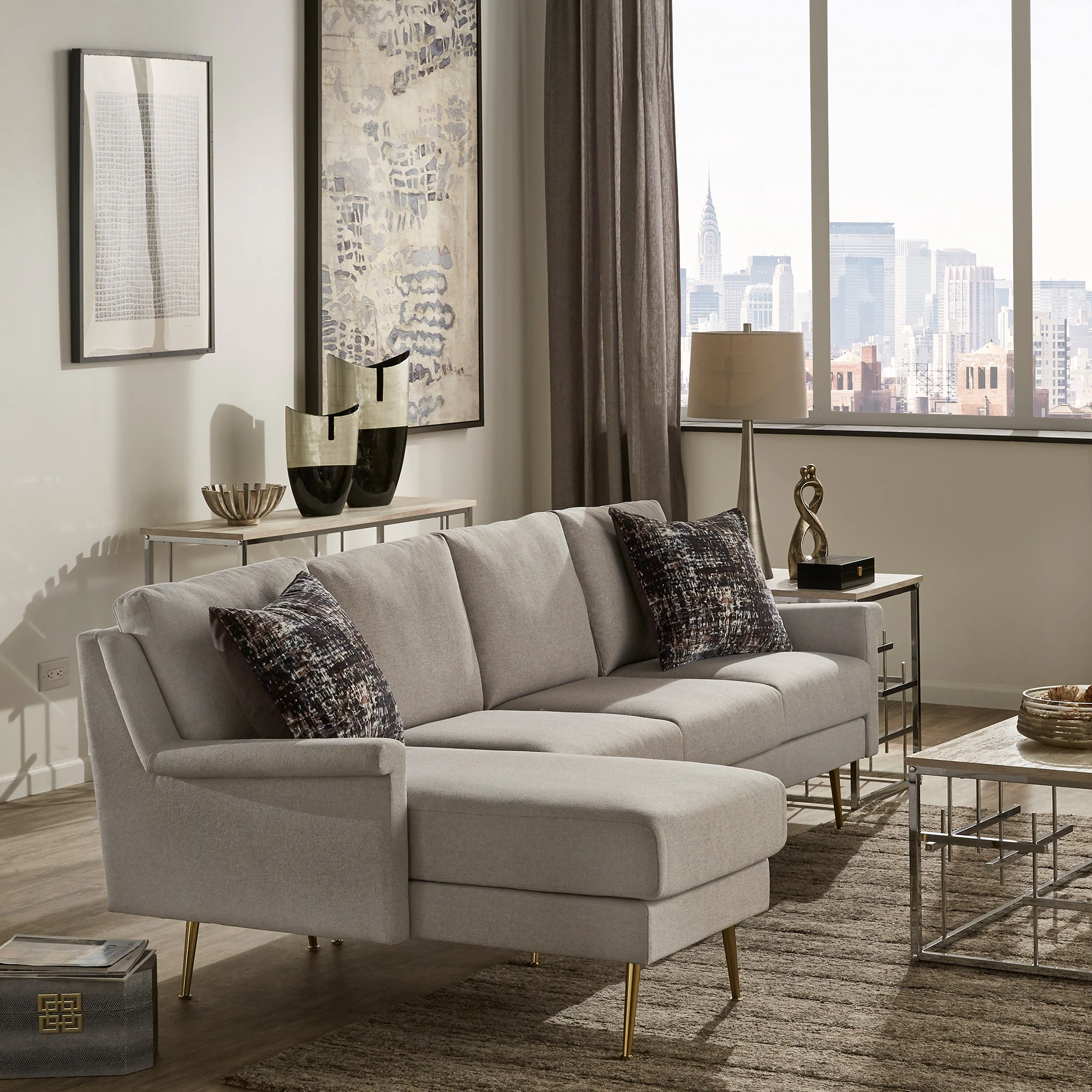 If your couch is a warm gay or borders on being taupe, having a chocolate brown curtain can help bring out more of the warmness in the sofa. Chocolate looks excellent with warm grays, as seen in this photo.
However, if your couch is not a warm gray, you'll want to steer clear of dark brown curtains.
Try Gold Curtains for a Glam Look
Going for a regal feel? You can make your gray sofa look luxurious by adding gold curtains to your room, a gold mirror behind the couch, and coordinating throw pillows.
While this look isn't always easy to pull off, gold curtains match a dark gray sofa beautifully.
This color combo tends to work best in rooms that have a traditional or modern flair.
Hang Blush Pink Curtains for a Romantic Touch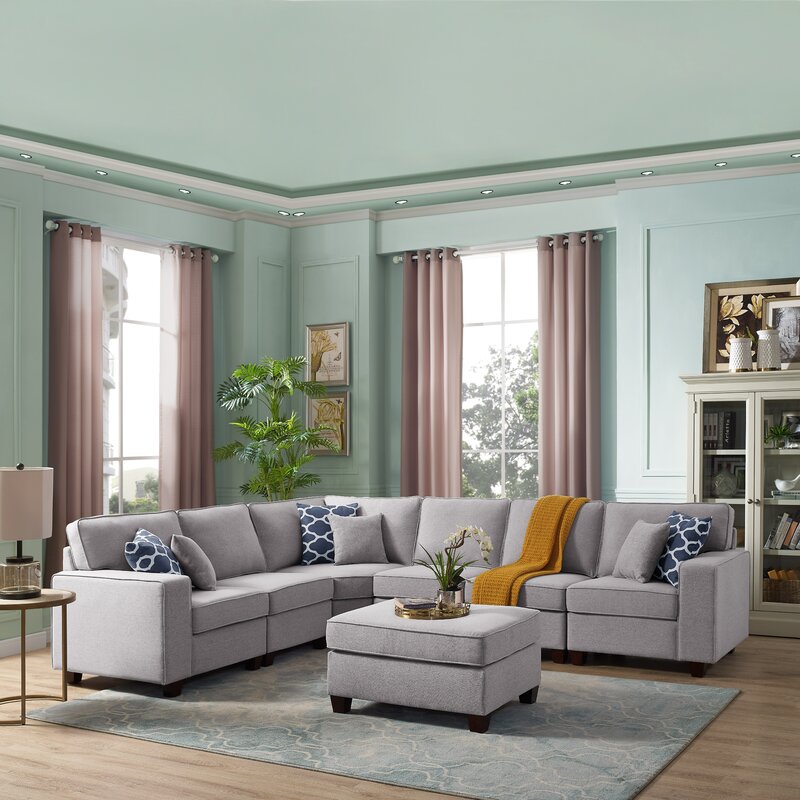 If you want to soften the look of your room, pairing your gray couch with blush pink curtains is a great choice.
Blush pink goes great with all shades of gray. This pink also pairs with many wall colors. It would work well if your walls were white, a warm neutral, or even a cool mint color, like in the photo.
Try a Contrasting Shade of Gray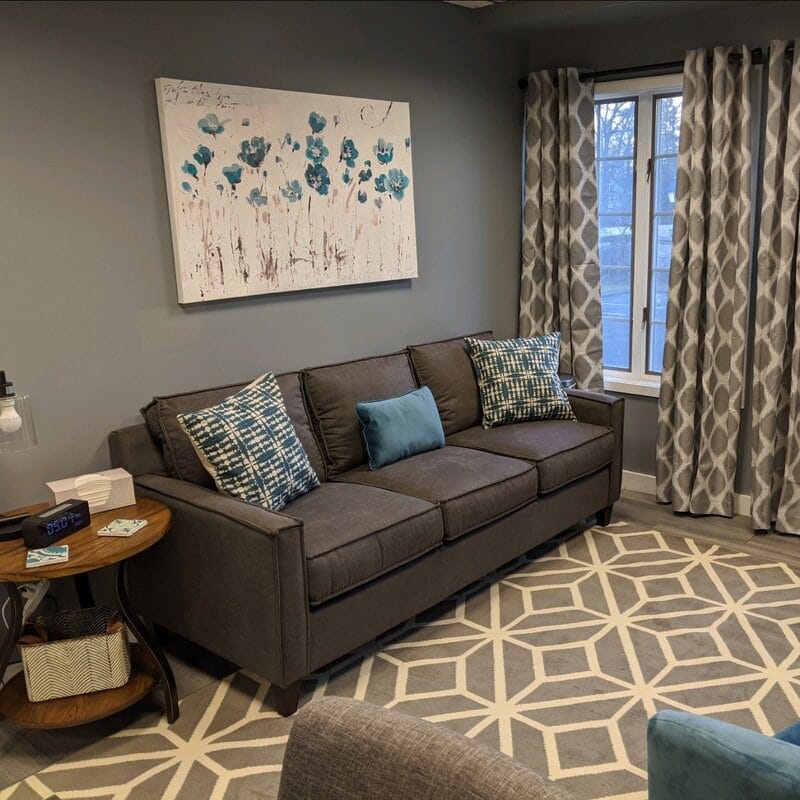 Gray goes with gray. Who would've thought, right?
But seriously, since gray is neutral, it pretty much goes with everything – including shades of itself. Which makes these light gray patterned curtains match dark gray sofas perfectly.
When choosing a gray curtain, try a contrasting shade. You can even choose a bold pattern if you'd like.
Use Woven Shades to Add Texture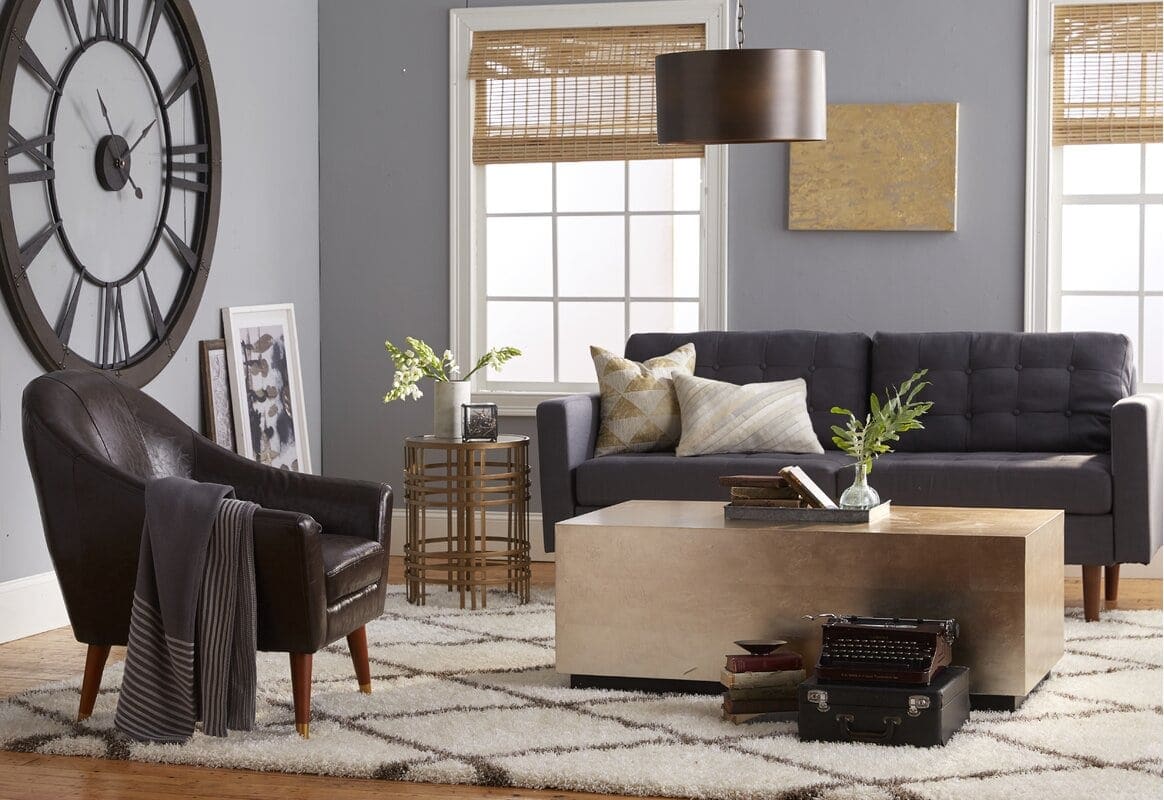 While technically not a curtain, woven shades are one of the best window dressings to go with gray couches. These shades provide a warm contrast to a cool-colored sofa and go with many different styles of decor.
If you're into the farmhouse look, try putting woven shades in the window with long, white curtains over top of them.
Add Red Curtains for a Bold Pop of Color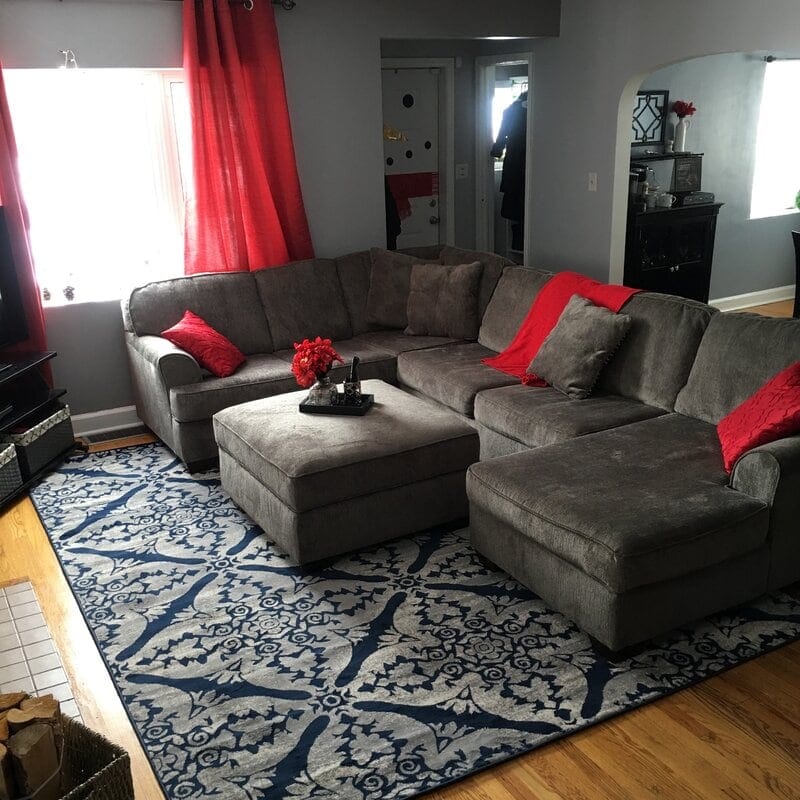 If you want a bold look, try a bright red curtain panel and throw some red pillows on your sofa. While this look isn't for everyone, it does make a statement and works well for modern decor lovers.
If you like red but want to tone it down a bit, try finding a patterned curtain with red shades in it.
Use Sheer Beige Panels to Bring Warmth to Your Room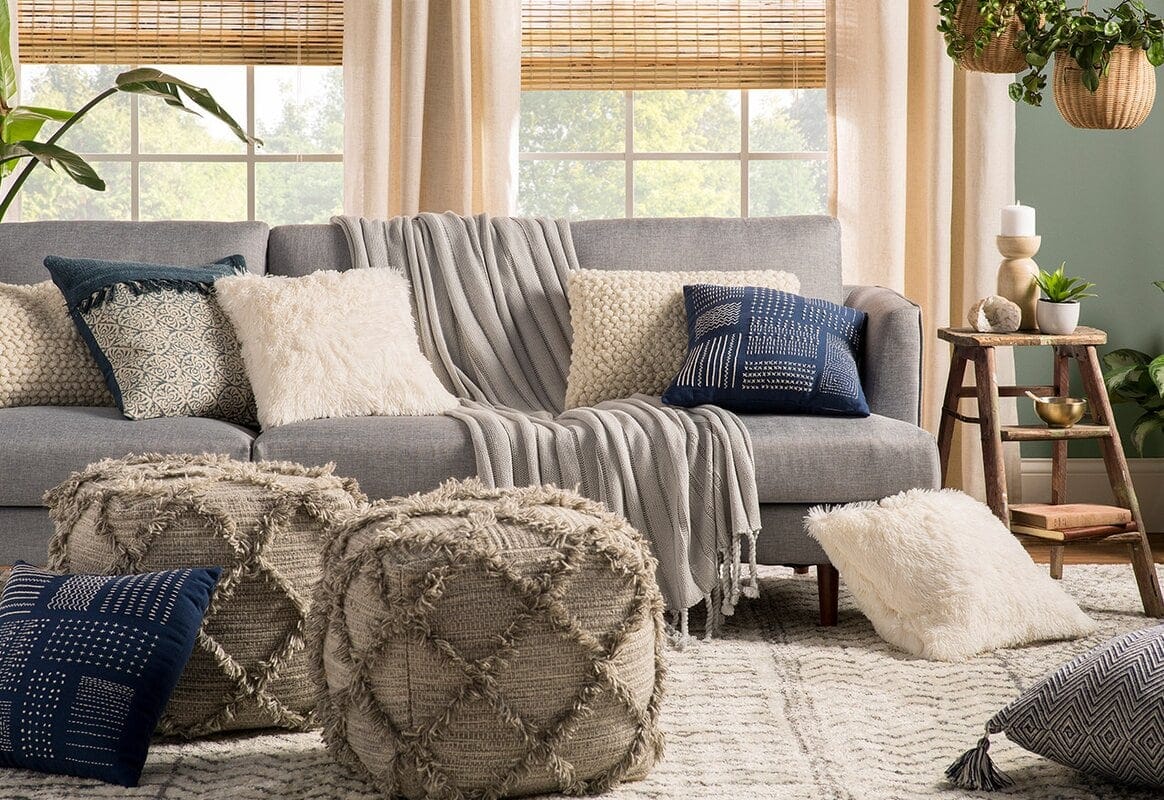 It's okay to bring in warm colors through your curtains as long as they're not clashing with the coolness of your couch. One of the best ways to do this is through sheer, toned-down colors.
Take these curtains, for example. They're beige striped, but the sheerness of them makes them fade into the background while bringing warmth to the room.
Use Emerald Green for a Touch of Elegance
Green goes great with gray. You can make your living room look fun and funky by going with a light green or bold pattern. Or, if you're into a sophisticated look, choose a darker emerald green as shown in this picture.
Either way, green works wonderfully with grays.
Conclusion
If you're wondering what curtains go with a gray couch, you have many options. Since gray is neutral, just about every color pairs well with it.
If your gray is on the warmer side, try a warm brown or cream to enhance the warmness. Or you can go monotone, playing gray on gray.
Feel free to experiment and try the look you like the most. It's hard to go wrong when matching curtains to a gray sofa.