Decorated Life is reader-supported. When you buy through links on our site, we may earn an affiliate commission. Learn More
What Color Dresser Goes With a Grey Bed? – 7 Ideas
Grey beds are the perfect starting piece for any bedroom – they can match almost any color scheme, come in a variety of designs, and hide dirt well.
But if you've never had anything but a wood or white bed before, you may be worried about finding the right dresser.
Luckily, matching dressers to a grey bed is pretty straightforward. Here are a few ideas you can use in your bedroom.
Put White Dressers with a Grey Bed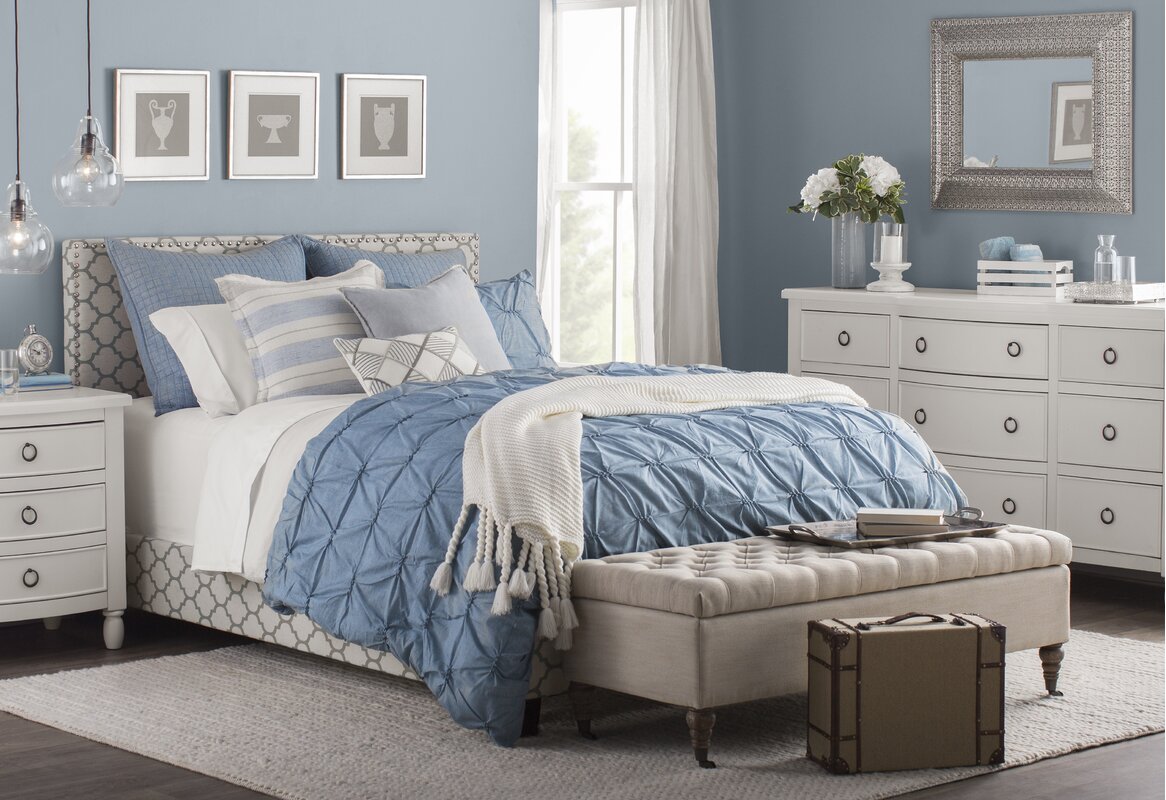 If you're looking for an easy option guaranteed to work, go with a white dresser. You can brighten up your room with bright white or soften it with an antiqued style white as pictured.
White dressers will go with your bed regardless of the shade of grey or its material. You can mix and match your dresser with your nightstand or go for a matching set like this one from Wayfair.
Match Greige with Olive Green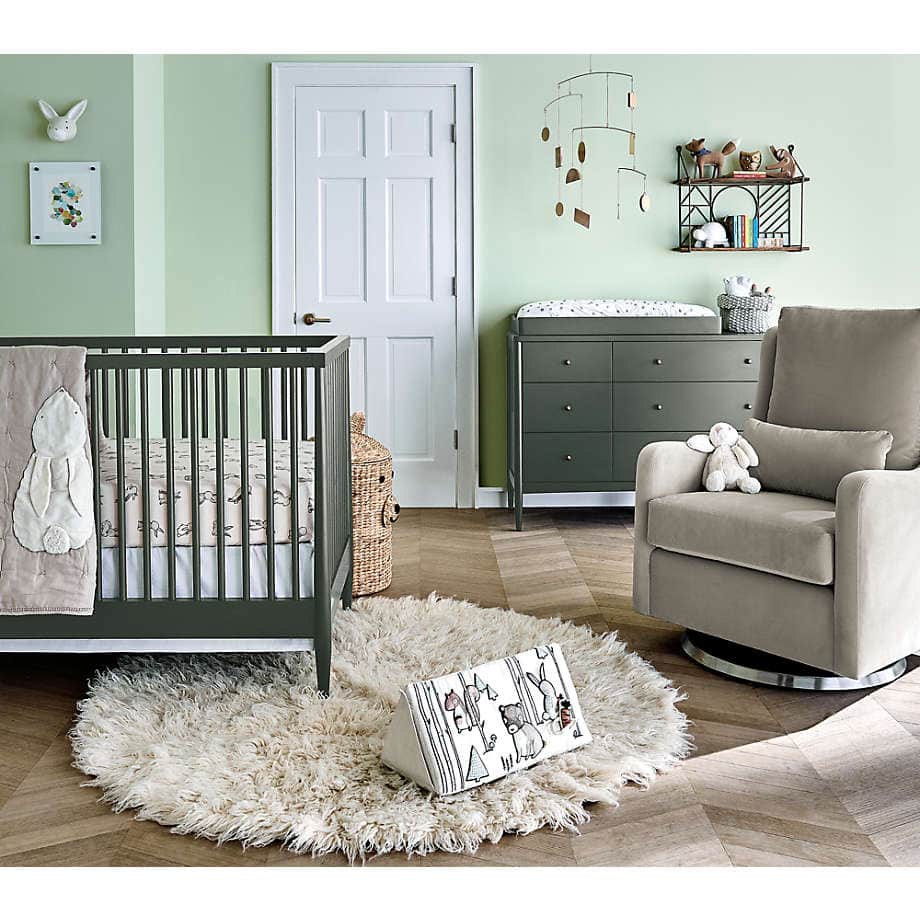 What color dresser goes with a grey bed? If your bed is warm gray or greige – try olive green.
The dresser pictured is a beautiful warm green color. While marketed as a kid's dresser, it can look just as sophisticated in an adult's room and pairs perfectly with warm greys.
Modernize the Room with Black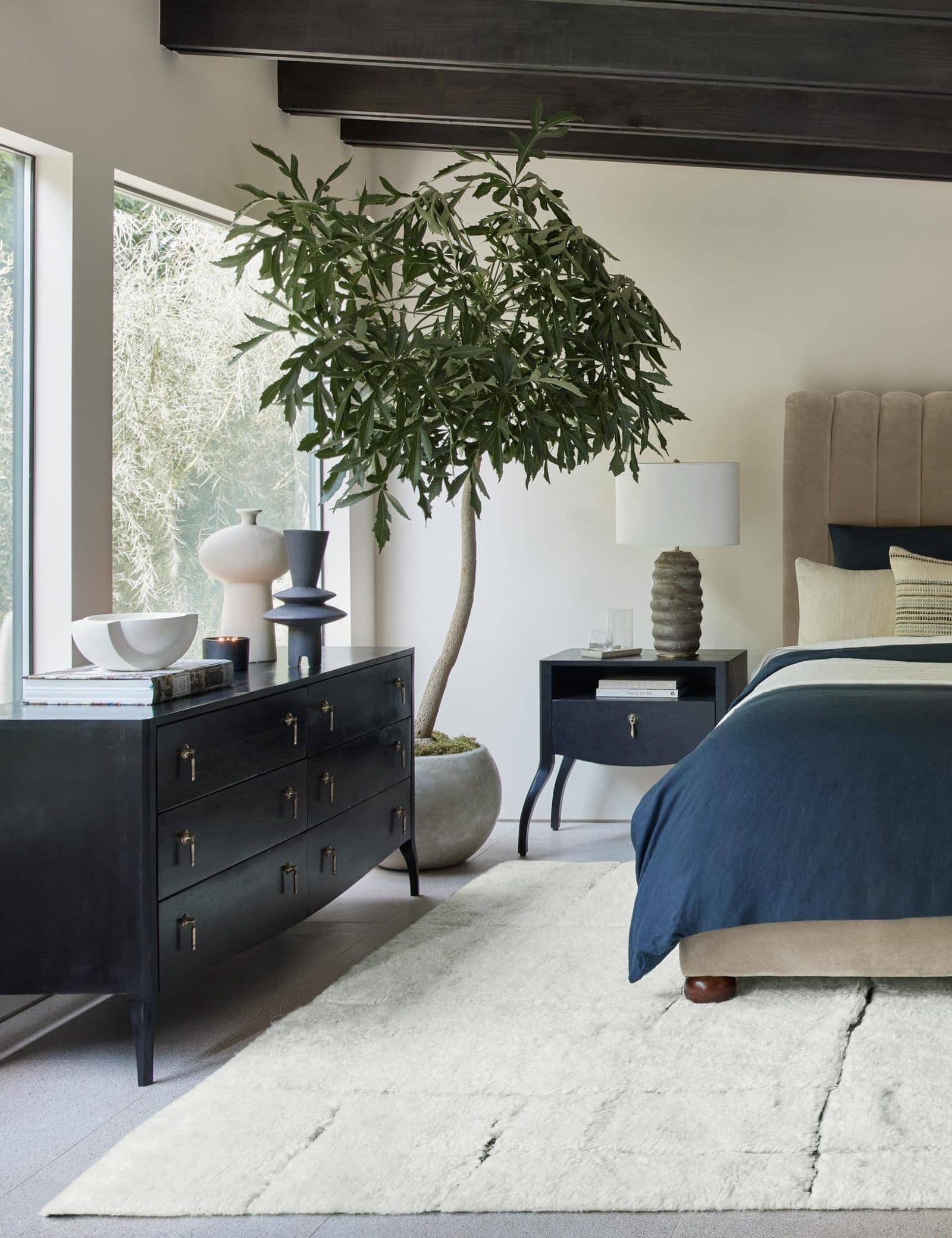 If you like a modern or sophisticated room, try a black dresser like this one. Black dressers easily match with any color grey bed.
Depending on your space, you can try a long dresser or a tall one. You can easily mix up the look by switching out the handles. You can add interest to the room with your bedding and curtain choices.
Go Monochromatic with Grey Oak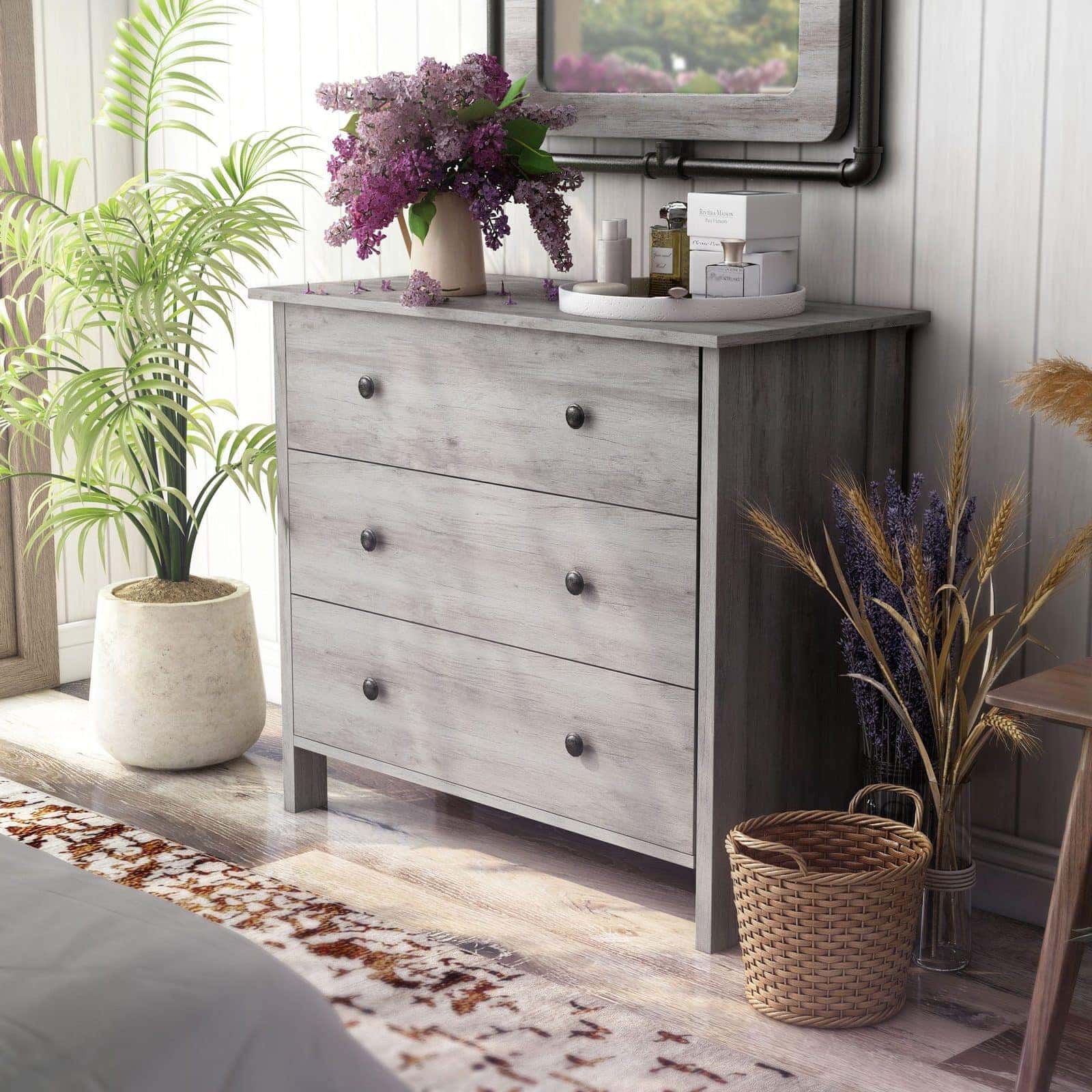 Monochromatic looks are about layering different tones of the same color together. So if you have a dark or medium grey bed, you can get this look by pulling in these grey light oak dressers.
Using a gray rug and bedding, you can keep the look going, or you can shake it up with bright colors.
Warm Up the Grey with a Wooden Dresser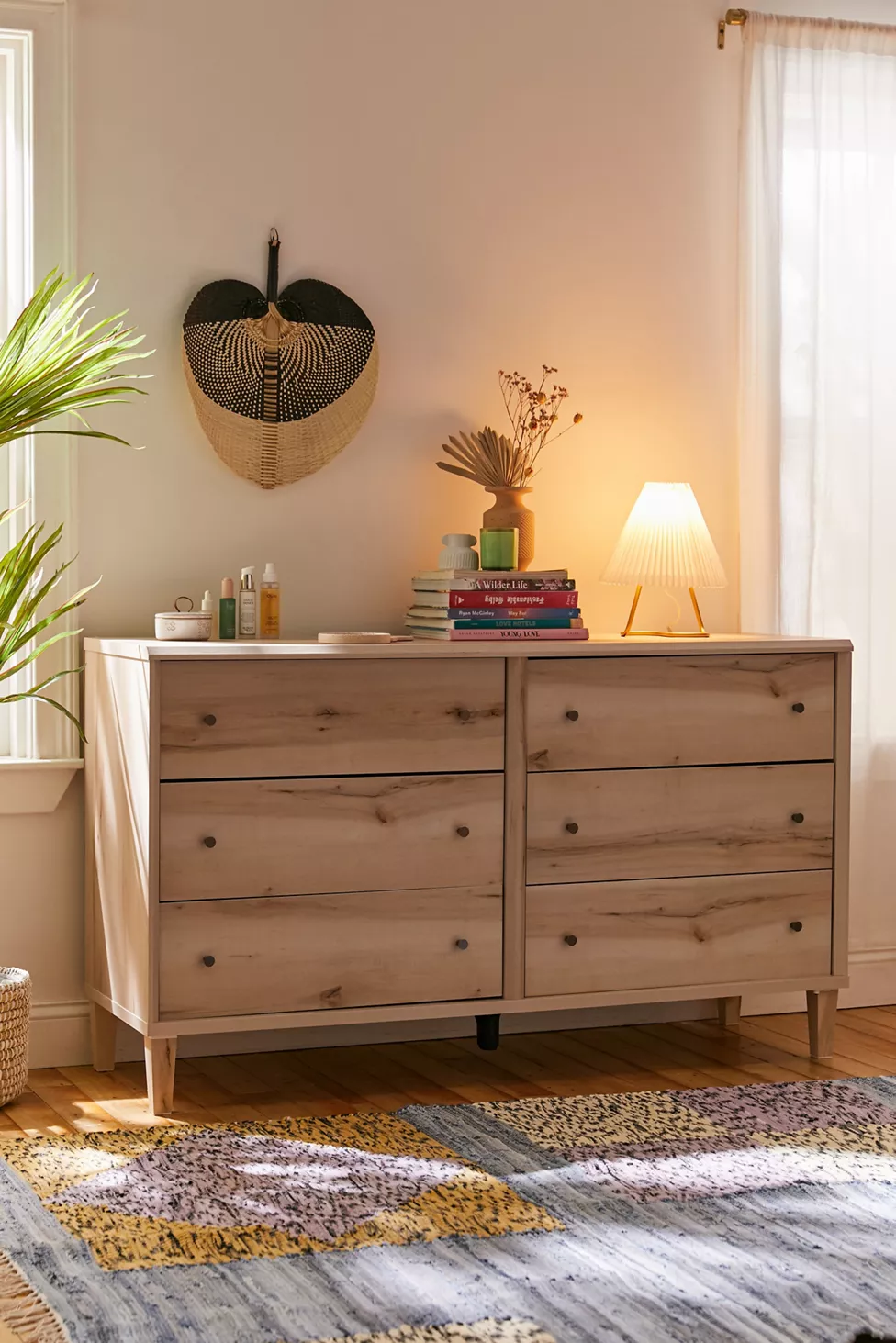 A common concern I hear from those with grey beds is they think wooden dressers won't match. That's simply not true.
Wood works beautifully with gray beds. However, if you want to play it safe, choose a dresser in light wood like this one from Urban Outfitters. This dresser will go with any shade of grey and will instantly warm the room.
Add Interest with a Pattern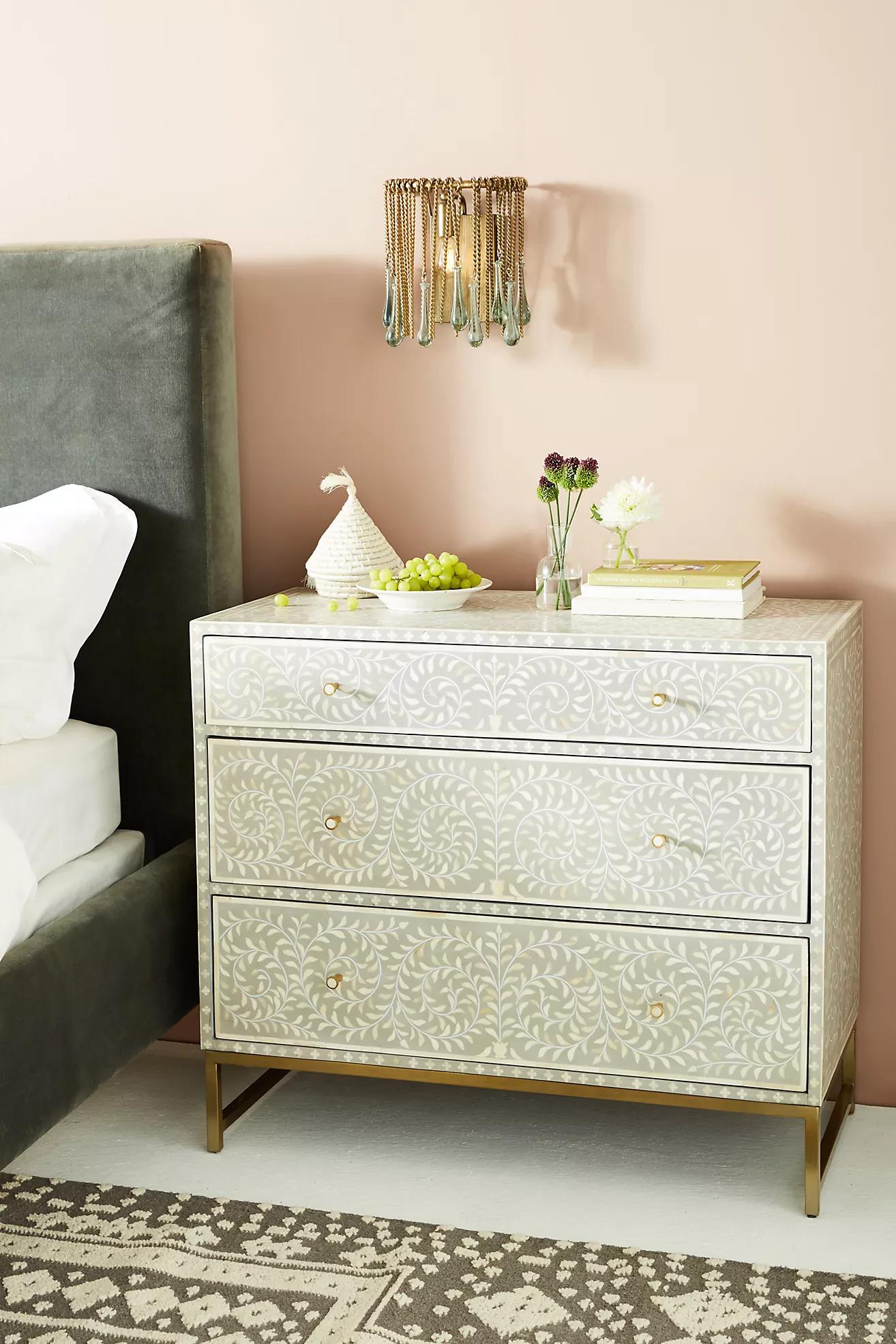 If you're looking for a dresser for a grey bed that is unique, an option like this will suit you perfectly. This dresser is a light grey with a white scroll inlay pattern. It works well with any color gray bed and any material.
You can use a dresser like this for a vintage or eclectic feel.
Use Sleek Dressers for a Contemporary Feel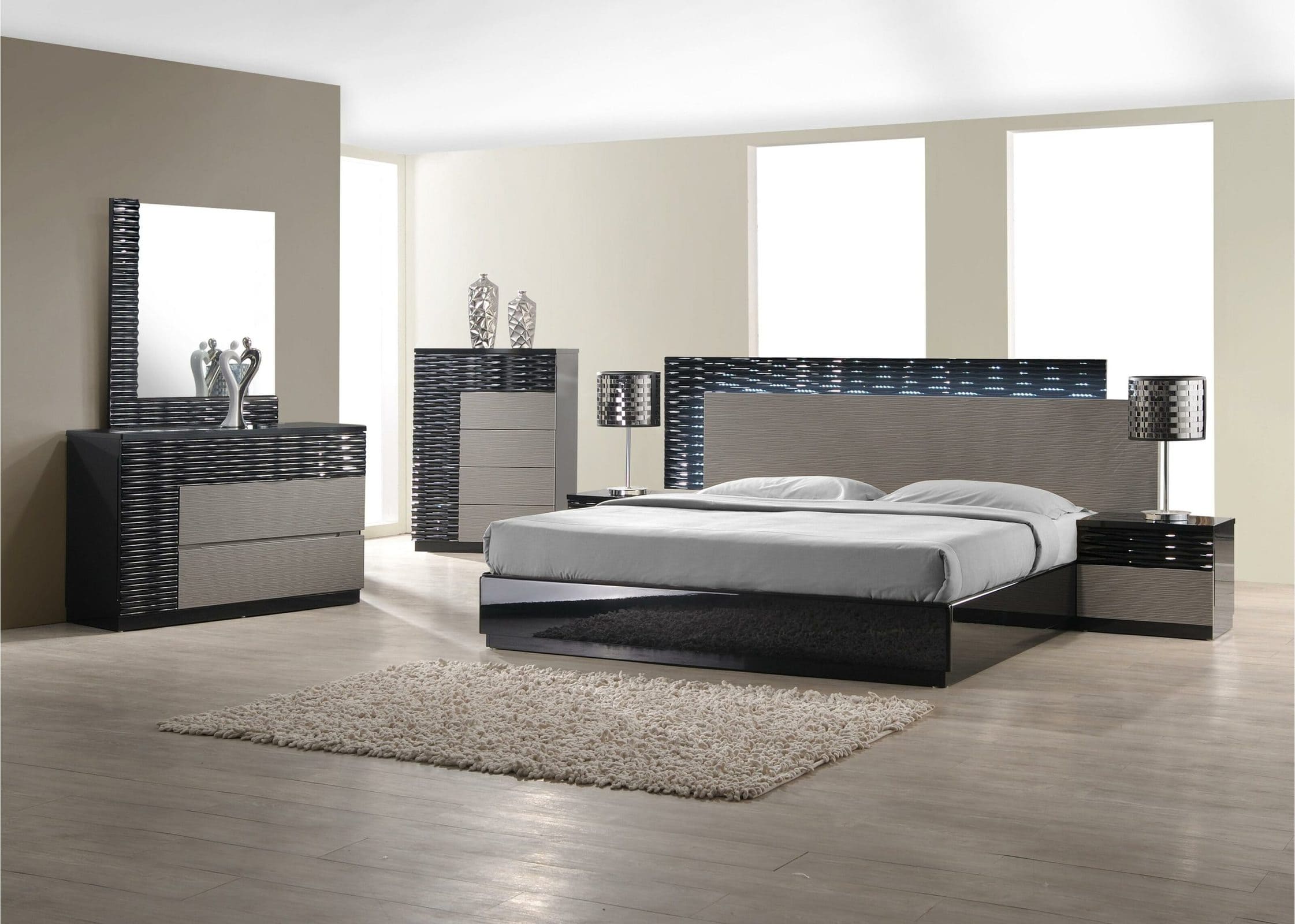 Into super contemporary design? If your answer is yes, these dressers will not disappoint.
These dressers from Wayfair are a combo of natural and manufactured wood. They have a black and gray lacquer and super unique design. From afar, you can't even tell they have drawers.
These would work well with a gray bed that has clean lines and simple bedding.
Final Thoughts
If you have a grey bed, you don't have to stick to white or grey dressers if you don't want to. Grey is a neutral and goes with pretty much every color, including wood.
For a classic look, try wooden or white dressers. If you prefer modern, try black or black and wood. Or, you can try a fun color like navy blue or pink. Each of these will work perfectly, so don't be afraid to experiment.