Decorated Life is reader-supported. When you buy through links on our site, we may earn an affiliate commission. Learn More
6 Tips to Make Moving House Painless
By: Decorated Life Team
|
Simple Planned Moving House 
The most difficult thing about moving house is that it is physically and emotionally exhausting. Not only are you packing and moving your possessions, but there's a long list of decisions to be made before you leave. Such as, should you take everything, or sending out your new address details and moving date, making it easy for friends, family and business to contact you? What about finding good doctors, schools, vet or utility companies in your new suburb? The list goes on.
It can be stressful. That was your home, your garden, your driveway, your neighbors and even if it wasn't perfect, they were yours and you knew what to expect.
Change can be overwhelming.
Here are six tips to help you make the move as easy and streamlined as possible. You can also download Decorated Life's Moving Planner. It is a free PDF further down the page. It starts 8 weeks out with suggestions, checklists and more; as well as what you will need on moving day and the first night at your new abode.
1. Start Early
Its best to start your move at lease 4-8 weeks before you move. Don't leave it to the last minute. Create a to-do list, include cancelling services or subscriptions and plan your move, from hiring a moving company or a man with a van, to storage boxes or storage companies.
Putting everything into a diary planner, online or an app will help you to keep track. When will you notify ebay, Amazon, PayPal or your bank of your move? Put it in your diary or planner.
What about boxes? Look into getting your free storage boxes online; sometimes you have to pick them up and return them when you are done, other times you pay a reduced rental fee, some times moving companies will provide them free as part of their service. The sooner you find out, the sooner you can schedule it in.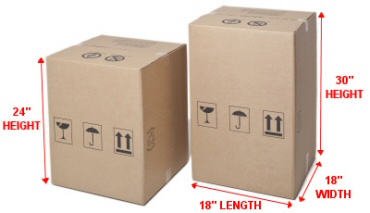 2. Declutter + Clean
This is a great opportunity to declutter your home. Over a few weeks make time to go through everything you and your family own. An easy way to manage this is to create 5 piles. 
Label boxes and line them with bin liners, then shift through and collect items to;
keep,

donate,

recycle 

trash and

sell.
The bin liners make it easy to remove the items, reline the boxes and keep going. You might go through more bin liners, but fewer expensive boxes, and they take up less space.
This really helps you to organize and manage your possessions. Label boxes you are keeping with 'cupboard' or 'wardrobe' etc, plus the rooms they came from. The less you have to pack and move, the faster the job at the other end, and the less you will have to pay the moving company.
If you decide to sell some items online, whether its Craigslist, Etsy or eBay, remember it takes time, so slot it into your schedule and plan it.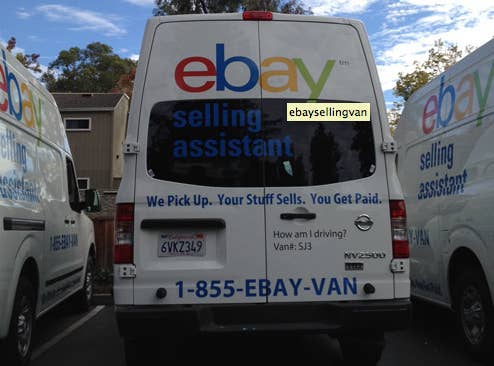 Time to Donate
There are a lot of great places to donate. Each one would greatly appreciate the your thoughtfulness. It takes a little organizing but it's worth it. This list is from Miss Minimalist. The complete list has 101 places to donate!
Goodwill
What they do: Help people with barriers to employment learn the skills to find competitive employment
What they need: Clothing, electronics, appliances, furniture, and more

Salvation Army
What they do: Provide community programs, homeless services, rehabilitation, disaster relief, and more for those in need
What they need: Clothing, furniture, household goods, sporting equipment, books, electronics, and more

Vietnam Veterans of America
What they do: Help Vietnam-era veterans and their families
What they need: Clothing, baby items, housewares, electronics, small appliances, tools, and just about anything else

Volunteers of America
What they do: Support at-risk youth, the frail elderly, men and women returning from prison, homeless individuals and families, people with disabilities, and those recovering from addictions
What they need: Clothing, furniture, toys, and household goods for their thrift stores
Cleaning is next and its a huge task. Enlist helpers or hire cleaners to help you. From filling holes on walls to cleaning carpets; you want your home or apartment to look as clean as the day you moved in. If you are renting this will keep your deposit safe, of if you are selling, you will keep the new owners happy.
There are so many things to remember; write them down or use our handy PDF below.
Let Everyone Know
Create a list of notifications to your bank, Amazon, eBay, PayPal, telephone company, subscription services, postal service, family, friends, coworkers and neighbors.
Sometimes formal letters or emails are needed with your new address details. You may want to cancel different services or create invitations to a moving house party.
You can always use a service like Task Rabbit to send out your notifications using one of their personal assistants. Of course, this kind of service can do that and much more.
Services like Task Rabbit can help you to take your shelves apart, find a school in another town, pick up your dry cleaning or deliver your house keys to the new owner. If you know of other reliable alternatives, let me know.
Handle the Logistics
Streamline your move by finding a reliable moving company and booking them. Ask friends or family for a referral; good referrals are like gold.
Book the moving company for the first slot of the day; not the second or third or you could be in for a very long day. Tired movers leave things behind, drop them and can take longer to complete the move.  
If you are doing-it-yourself, make sure you give yourself enough time and have lots of help. It's a big job!
Take out insurance to cover your move for more valuable or fragile possessions. It doesn't take much for a box to go missing, or for breakages to occur. If you don't want to move everything at once, consider using self storage units as a temporary solution.
We've put together a PDF full of moving house checklists and suggestions to help you get this mammoth task done faster and easier. It's a ten page document that you can save and print out at any time. 
Moving House – Use Labels + Photos
Everything that goes inside a box needs to come out eventually. To make it easier label boxes with the contents and the room they came from.
Next, give each box a number. If you living room has 20 boxes, label boxes as 1/20, 2/20, 3/20 until you have 20/20. This makes it easier to track your boxes especially if you have 100 or more boxes in total. 
Do your best to create a detailed inventory of your belongings. If its a long list take photos as supporting documentation. This helps with tracking missing boxes and your insurance if items don't make it to their new destination.
Photos are also good for keeping a record of how electronics were connected. This makes it easier to reconnect at your new location.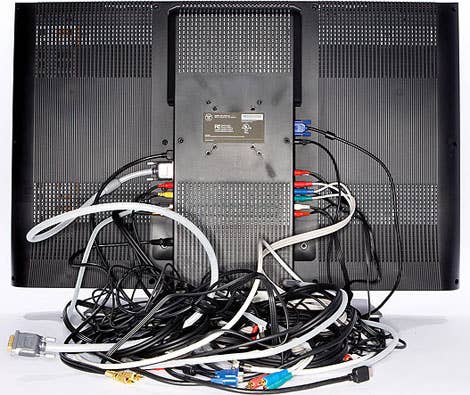 A Moving House Day Kit
Moving day is hectic and there are some items you should have easy access to at any stage of the move.
These include a phone with a camera, phone charger, power strips, cleaning supplies, box cutter, toilet paper, towels, a change of clothes, garbage bags, spare light bulbs, cookware, eating utensils, pet food (if necessary), protein bars, nuts, fruit, soap and bottled water. Keep these together in a clear box for easy access.
Whether you are buying or renting, take photos of each room at both locations when you leave and arrive. This will help to resolve any disputes about damage or the state of your old or new home and avoid additional cleaning or repairs.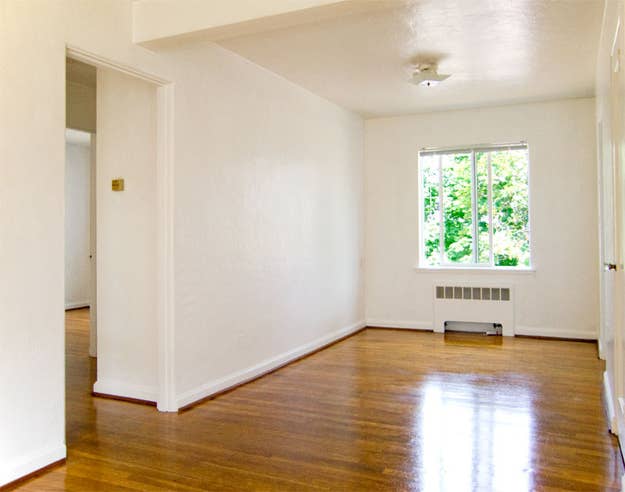 It also helps to have cash or credit cards handy because you never know if you will have to make an urgent purchase.                                    
Moving house is always a difficult and stressful time and with the right amount of preparation, you can control just how smooth it can be. Keep these six tips in mind when you are ready to move.