Bedroom Decorating Ideas -Paint, Bedroom Storage & More
6 Bedroom Decorating Ideas - Paint, Storage, Lighting & More
The best bedroom decorating ideas cleverly layer color, fabric, texture, furnishings, lighting and accessories to create relaxing bedrooms. These are beautiful bedrooms, perfect for retreating and sleeping. Bedrooms that successfully pull this off blend colors, textures and features. If your bedroom feels a little ad hoc, junky or thrown together, here are 6 simple bedroom decorating ideas and trends to make them work harder.
Source: My Domaine 
Bedroom Decorating Ideas 
Bedrooms provide a place to rest or sleep. But we expect them to do more. Your bedroom decorating ideas should include functional storage like bedroom cabinets, end of bed storage, wardrobes and nightstands. Hide away, put away, organize and disguise, using pieces as an opportunity to create features or focal points.
Source: Nightstand from Wayfair 
Other accessories including bedroom chairs, an occasional tables, television stand or bookcases are options to use and enjoy the space.
Curtains can give you a better night sleep, along with some privacy, while your lighting can make your bedroom feel bigger, fresher and provide great task lighting. Each element helps to give you added functionality as well as a look you want.
Small bedrooms need more attention. Your aim is to create the illusion of more floor space and make your bedroom feel larger. Your choice of  furniture, wall paint colors and pieces of furniture in the room can all help to make your bedroom feel spacious. This post covers wall paint, window treatments, lighting, storage, fabric and texture and bedding.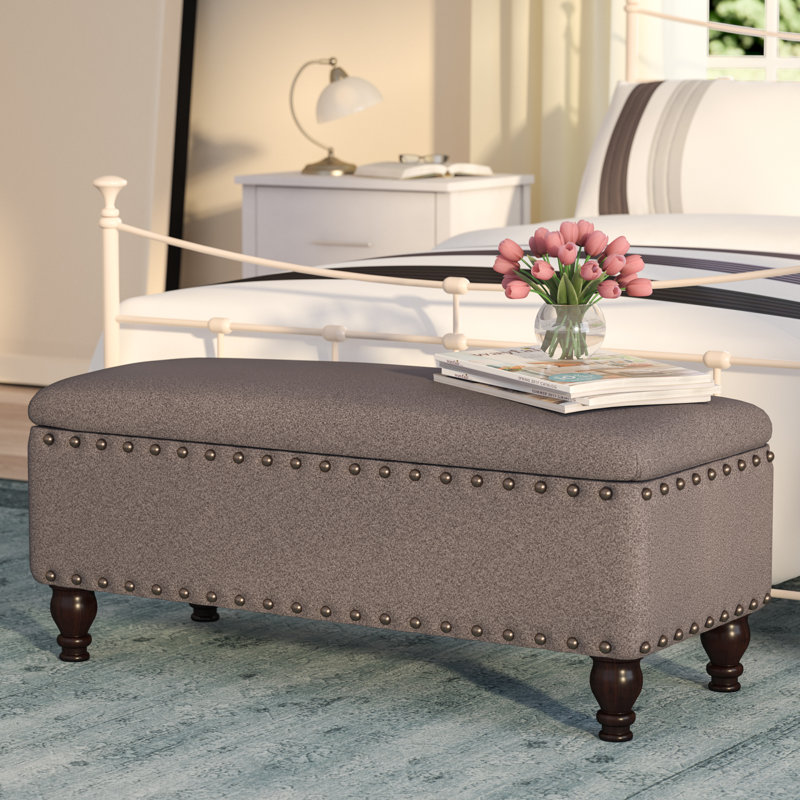 Source: Wayfair 
6 Simple Bedroom Decorating Ideas-Transforming Your Bedroom
1. Bedroom Paint Ideas
Your choice of wall paint colors for your bedroom is vital to getting a good night's sleep. Color is such a powerful force that even a small amount can have a dramatic effect. Use researched bedroom colors for sleep for your bedroom paint. I painted a wall pale yellow. At night it looked soft and dewy but in the morning the walls would throw up shades of green that made me feel nauseous. Undertones are very important, don't ignore them. 
Source: Pinterest
To test bedroom paint colors, paint samples onto large boards. Move boards around the room and into corners morning, noon and evening light. Do these wall colors make you feel refreshed? Do you want to live with them? Within 3 days you will know. 
Source: Pinterest
As walls are your largest area of color, go for paint colors you love. Consider your furniture style and decorating theme, the amount of natural light in your room and the size of the bedroom. Bedroom paint colors are often lighter neutral shades because they are versatile. They allow you to change your bedroom decorating theme without changing your wall paint. 
Source: Etsy
If you prefer more color, but not sure how much color you can live with, add one or two color accents in small amounts. Often rooms don't need more color. They need a focal point or feature to anchor it. 
Source: Pinterest
If your bedroom doesn't have architectural features like a fireplace, mantel, headboard or bed canopy you can create them. 
Still aching for a navy blue or dark gray bedroom? Do it! Use bedroom decorating ideas like bedding, wall decor and cushions to lift and balance your room, creating a dramatic, interesting bedroom. Rust is trending and great to lift your color palette. 
Source: instagram
2. Bedroom Storage Furniture
Bedroom storage is always an issue. There is just never enough. You need storage but you don't want a bedroom overstuffed with furniture. Instead, get clever with what you've got. Try updating pieces you already own by painting them in chalk paint, polishing or staining or go metallic!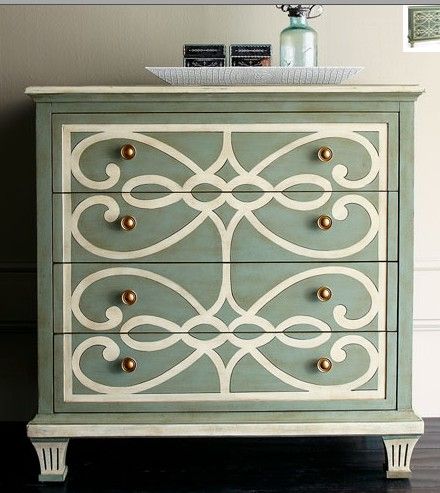 Source : Lilyfield - painted furniture
If you have an existing closet and a small amount of wardrobe space, these bedroom storage
 hangers can create space. For a few dollars, its worth the investment.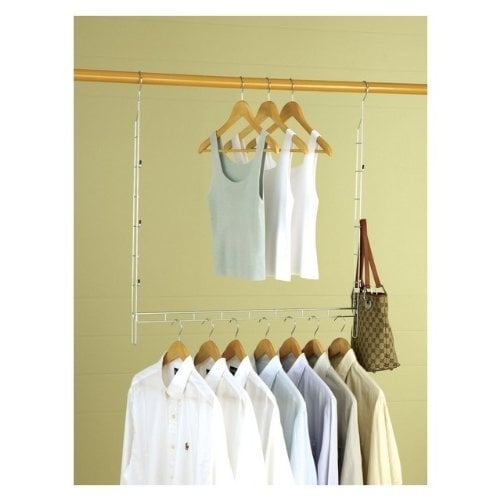 Source - Amazon
If you need a compete closet storage update, you can find decorative as well as functional ideas that come in kits.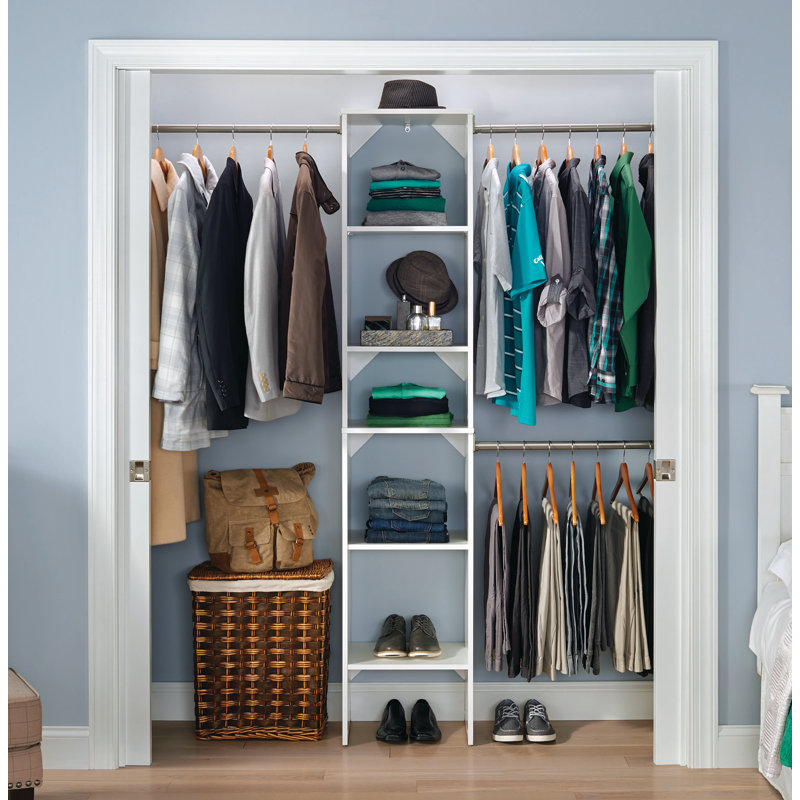 Source - Wayfair 
When it comes to bedroom storage its worth hunting around, mixing it up and thinking outside the box. 
Don't underestimate the effects of lighting in your bedroom. Lighting strongly influences mood. Soft, calm lighting is important for those times you want to relax, unwind and get ready for sleep. Quality task lighting is perfect for reading, using a computer or watching television.
Source: Pinterest
That means more than one light source is needed, especially if your natural lighting is limited. If you have one ugly light bulb in the middle of the ceiling - replace it. The trend is pendant lighting but that is not the only trend in town. Upcycle your lamp bases or lampshades to compete your look.

Source: Instagram 
Dimmer switches and lamps are a great way to change a room's mood. But there is no need to be subtle. Use a chandelier, wall sconce or candle holders to create a great bedroom effect and a ceiling fan for bedroom comfort.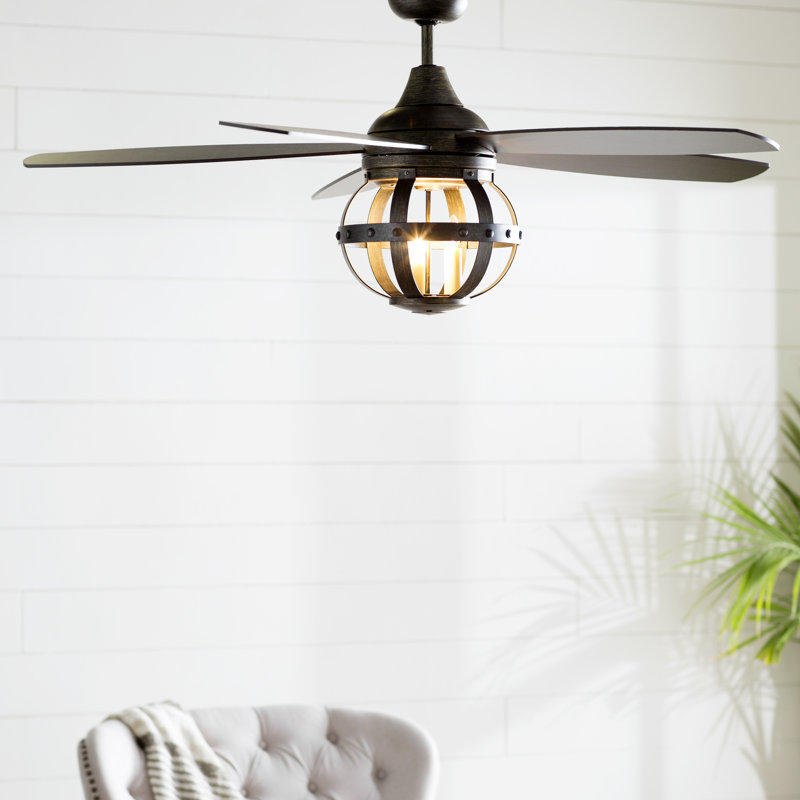 Source: Wayfair
4. Bedroom Window Treatments
Your bedroom window treatments, drapes and curtains should complement your bedroom theme. You can make them a focal point if your room lacks interesting features. Patterns can be overpowering and used with discretion. 
Source: Instagram
Thin black curtain rods are trending. Using these dark thin curtain rods adds a little contrast and helps to define the often neglected space towards the ceiling.
Source: Pinterest
But more than their visual appeal, window treatments they should allow natural light in, keep chills out and provide privacy. Investigate a combination of blinds, voiles, curtains or shutters to get your look.
Thermal backed curtains
 are not overly expensive, they help light sleepers by blocking out noise as well as light.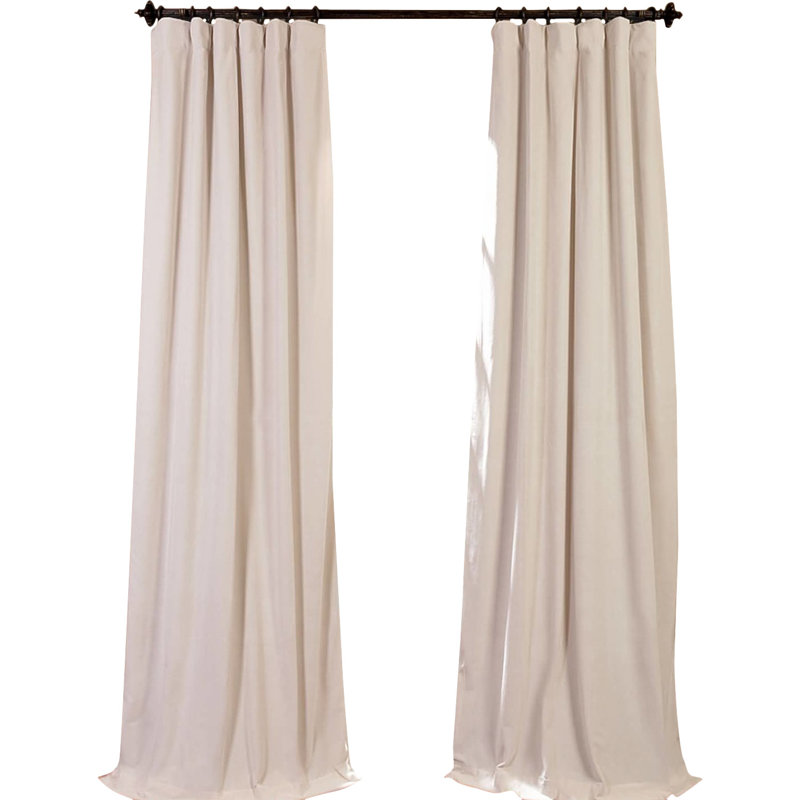 Source: block out curtains - Wayfair 
Plantation shutters are another window alternative and perfect if you want a no fuss, minimalist look.
Source: Pinterest
And if you like to DIY curtains here are some easy diy curtain ideas to help you.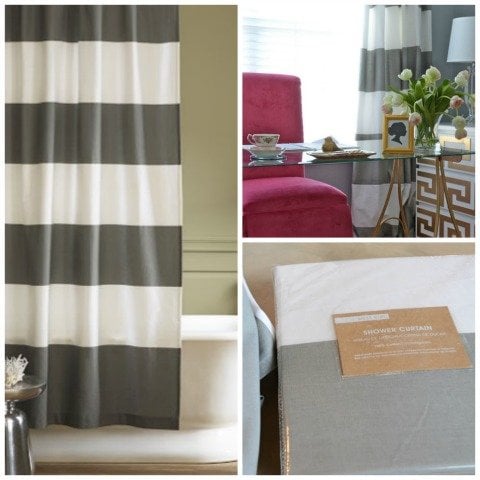 Source: amanda carol at home
5. Bedroom Decorating Ideas Using Fabric and Texture
Source: Instagram
Fabric and texture are under utilized and can create sensational bedrooms. Think beyond the stacked dozen pillows on your bed and think of striking patterns and rich textures for the quirkiest looks ever.
Source: Pinterest Netherlands
And, they don't all have to be on your bed. 
Source: Instagram
Bedding is one way to instill textured grandeur into your bedroom but what about swapping out throws, curtains, light fitting, or a wall feature? 
6. Bedding Decor
Different bedding styles can instantly accelerate your bedroom makeover. Choose chic or smart, floral, country or simple. Patterned and color are useful to change the look of your room from one season to the next. If you have a lot going on you might want pure white bedding as a contrast. The cotton blend bedding below comes in white, light gray and mid-gray. Each one gives a different look.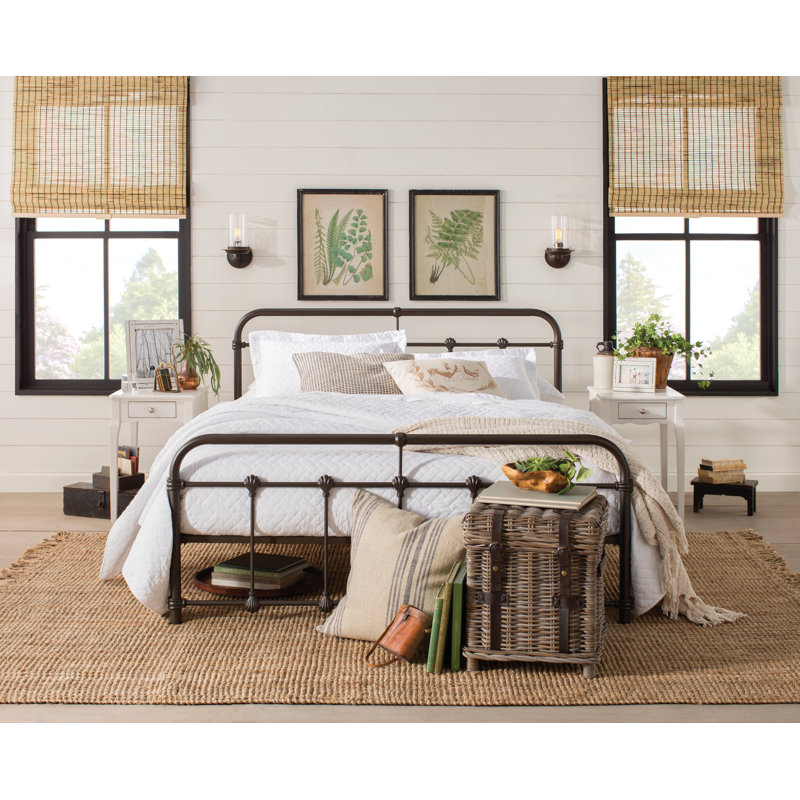 Bed linen colors can harmonize or contrast with your bedroom themes. Patterns can be mixed; such as using checked pillow cases with plain ones or floral fabrics with stripes.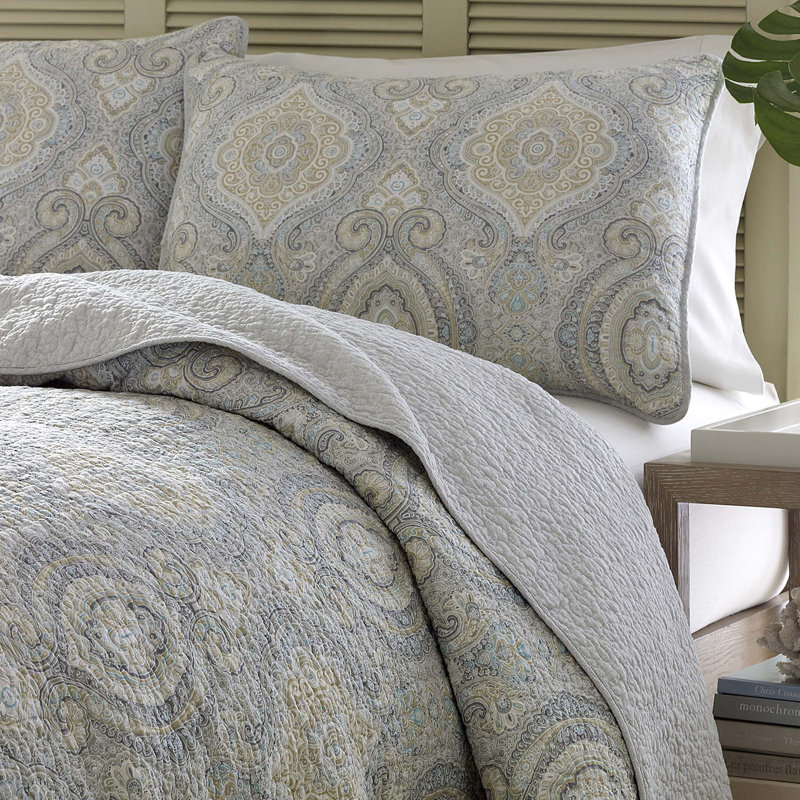 Source: Wayfair
In the end, linen or cotton sheets, blankets or duvet, throws or rectangular pillows or square ones, what matters is how comfortable you feel when you're in bed.