Decorated Life is reader-supported. When you buy through links on our site, we may earn an affiliate commission. Learn More
22 Clever Small Bedroom Organization Ideas
Do you get frustrated at the clutter and lack of space in your small bedroom and closet? Are you trying to downsize or move to a more minimalist lifestyle? Whatever your goals, there are some surprising ways you can organize a tiny bedroom to maximize space and enhance the look.
There's a lot you can do in a small space to organize your stuff, and you'll notice that you feel a lot less stressed when you're in a tidy and well-organized room.
Buy a Loft Bed to Install Over a Desk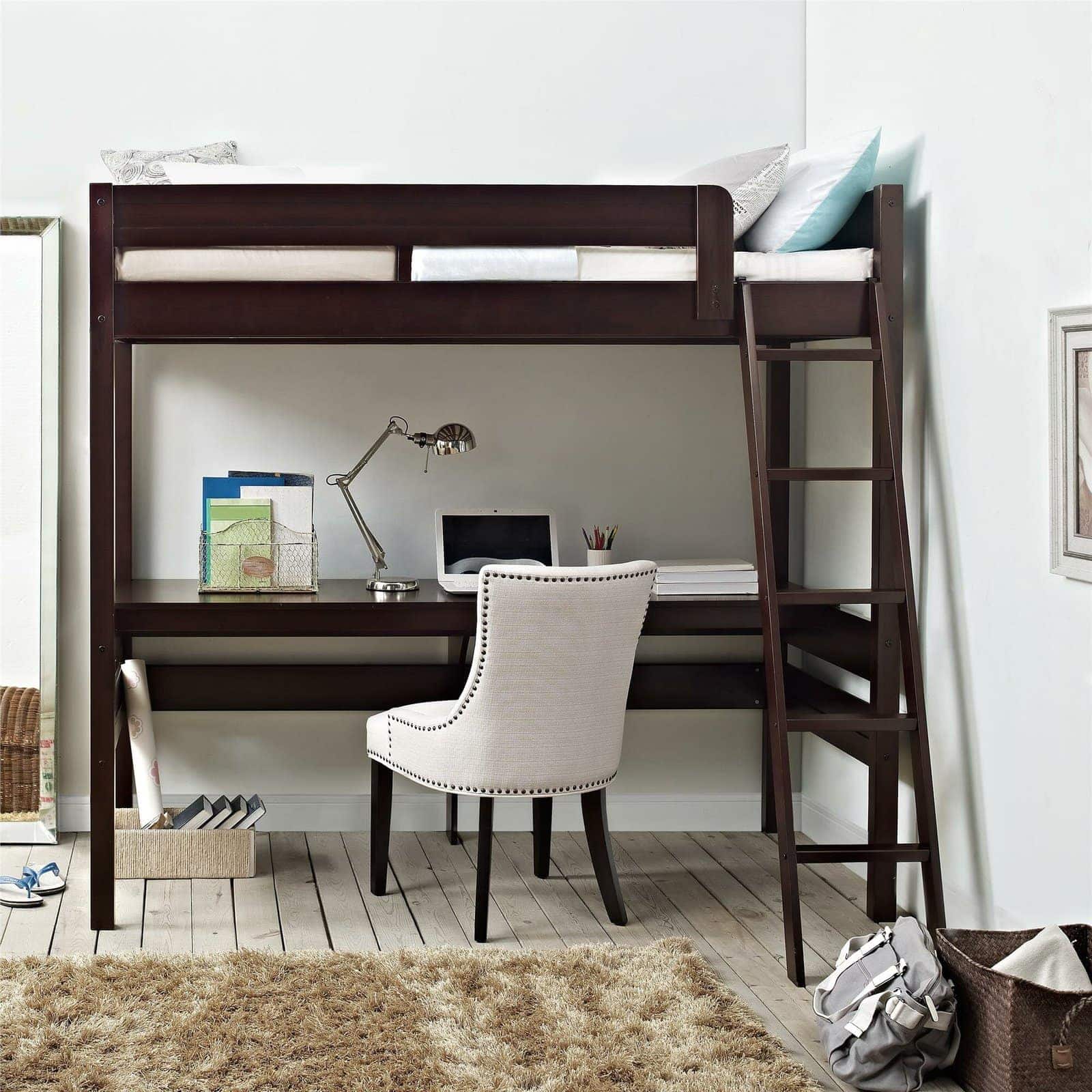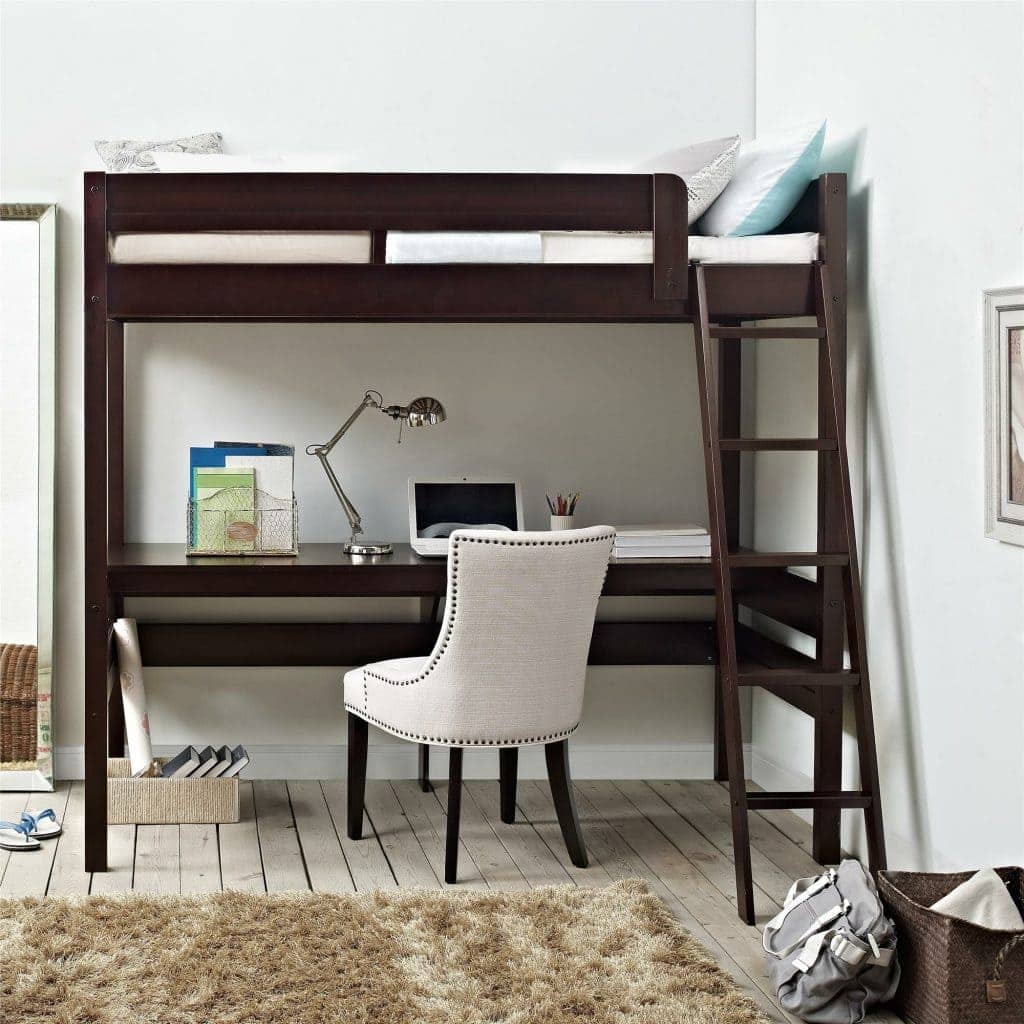 If your room is small but you have high ceilings, you can consider getting a loft bed above a desk. This is possible for smaller, single beds but also larger double beds. In this example, this bed and desk setup is great for a child's bedroom.
Not only is the bed above the desk saving space, but as you can see, the desk itself is great for storage, with lots of cubby holes.
Get a Bedside Storage Caddy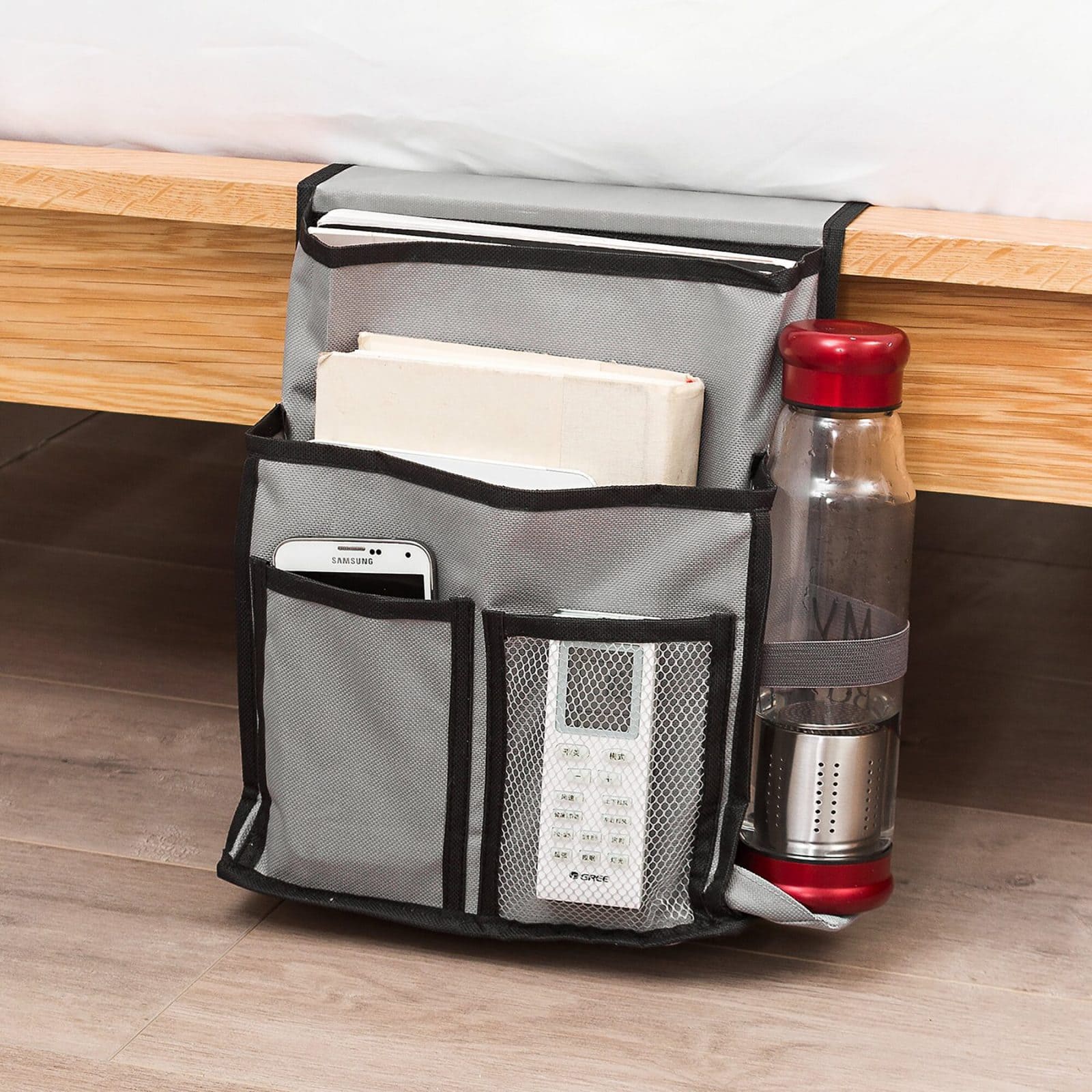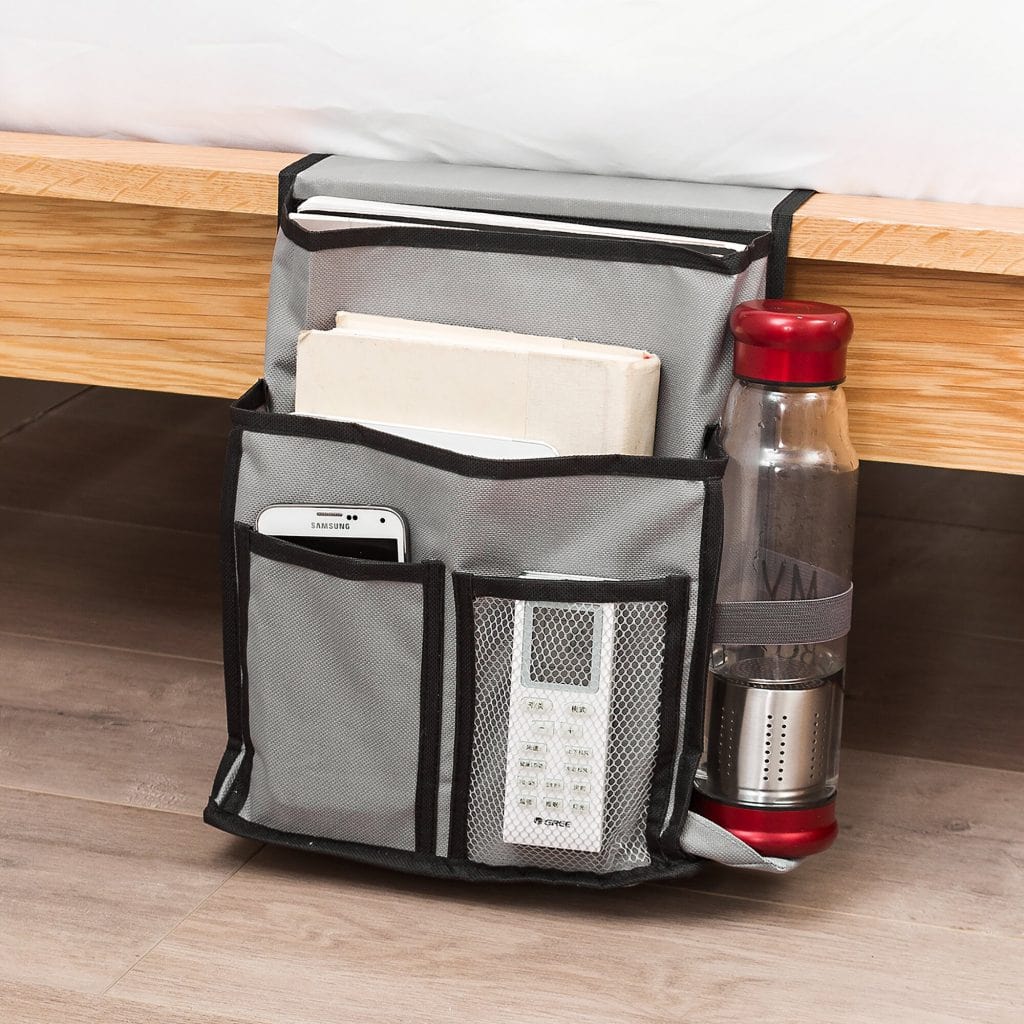 A bedside storage caddy is an excellent tiny bedroom alternative if you don't have space for a night stand. This specific storage caddy has everything you would need next to the bed, with a space for a water bottle, a phone, reading material, and more.
It's extremely affordable and easy to set up, so it's a quick win option to get rid of a piece of bulky furniture in your room, the bedside table.
Buy Furniture That Doubles as Storage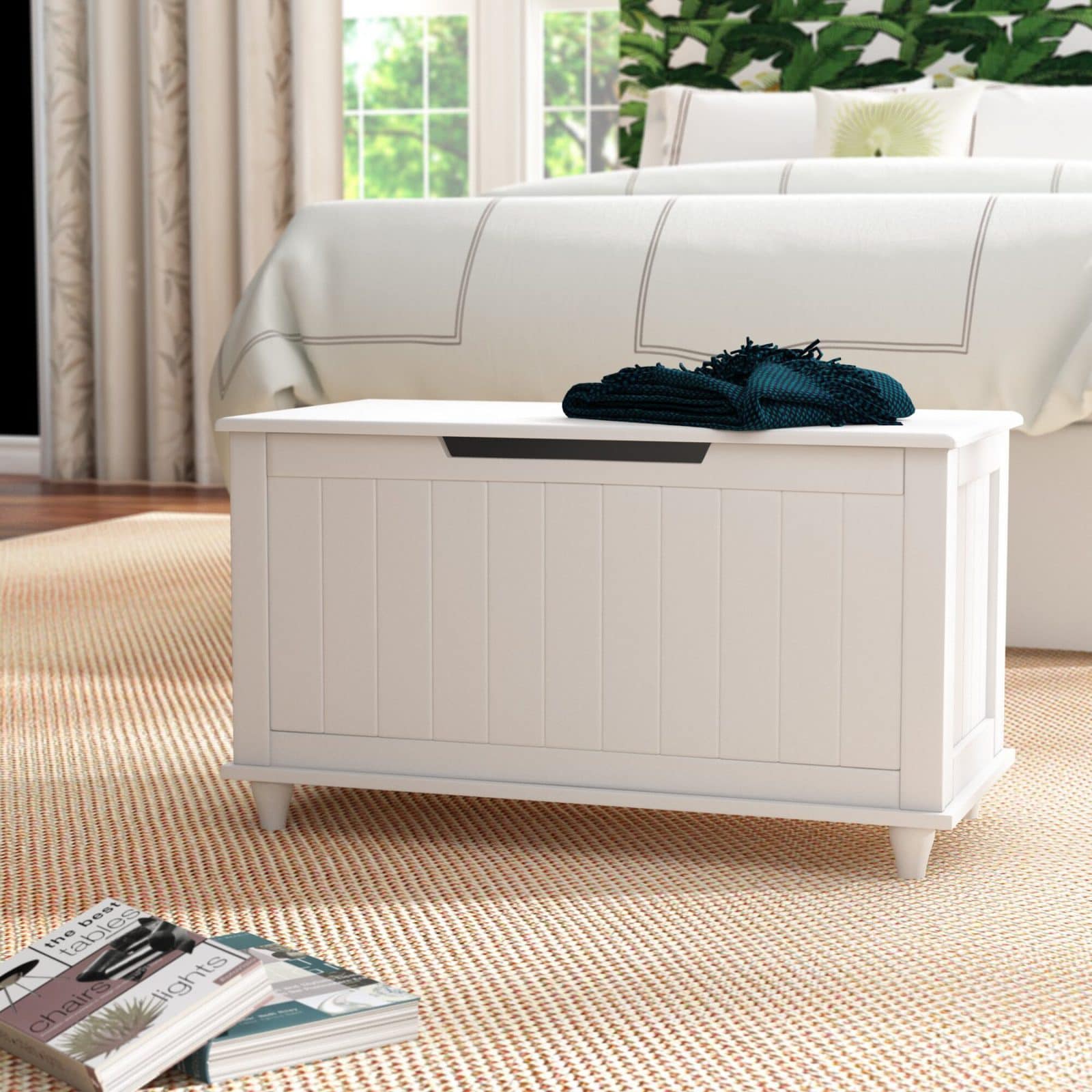 When you have a small bedroom, it becomes really important to think carefully about each piece of furniture that you have, and if they're the best option for your space. When getting new pieces, you should look for furniture that can also double as a storage space.
In this example, we see a lovely trunk that can be used as a bench as well as a storage space for blankets, clothes, and more.
Invest in a Revolving Shoe Rack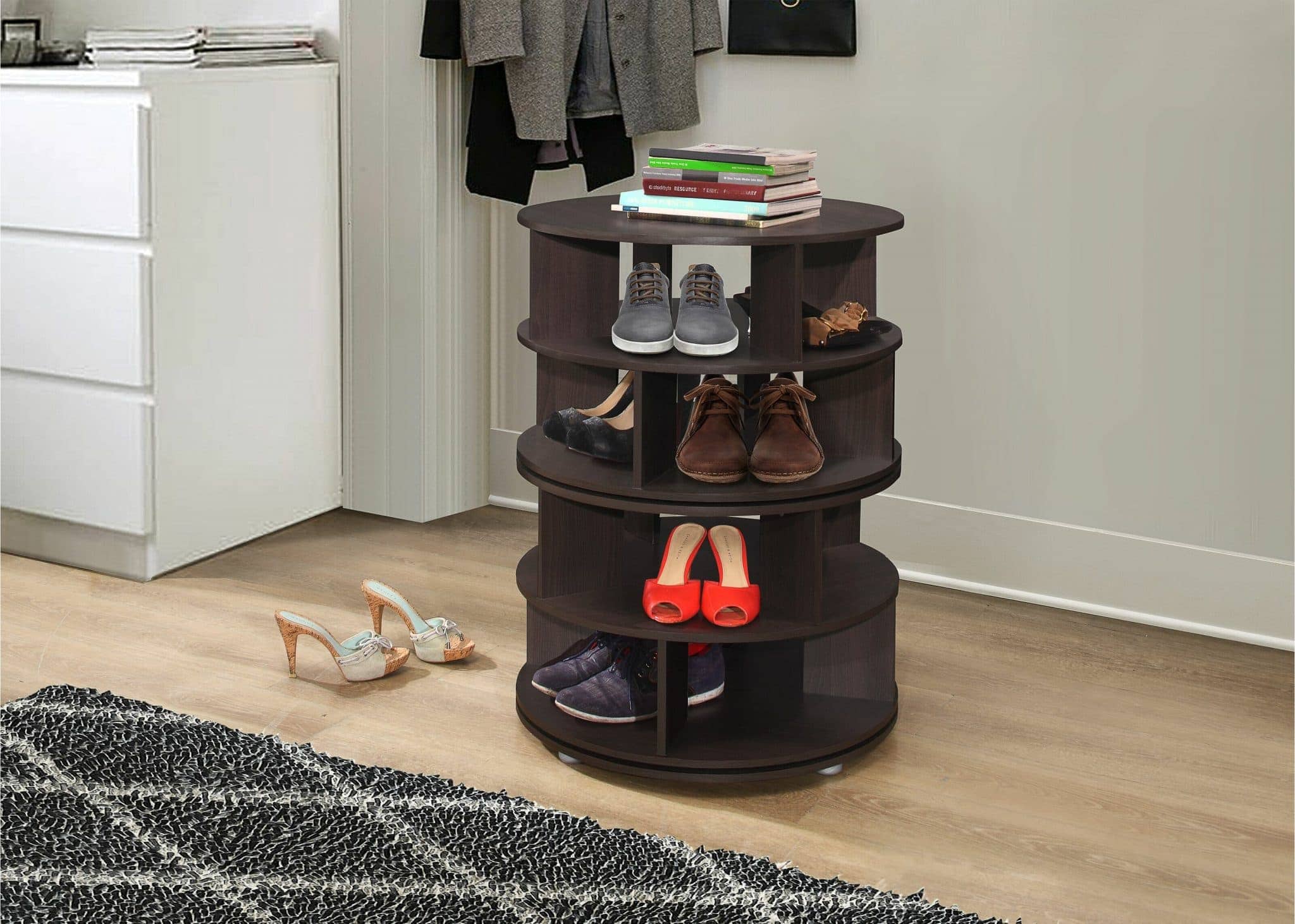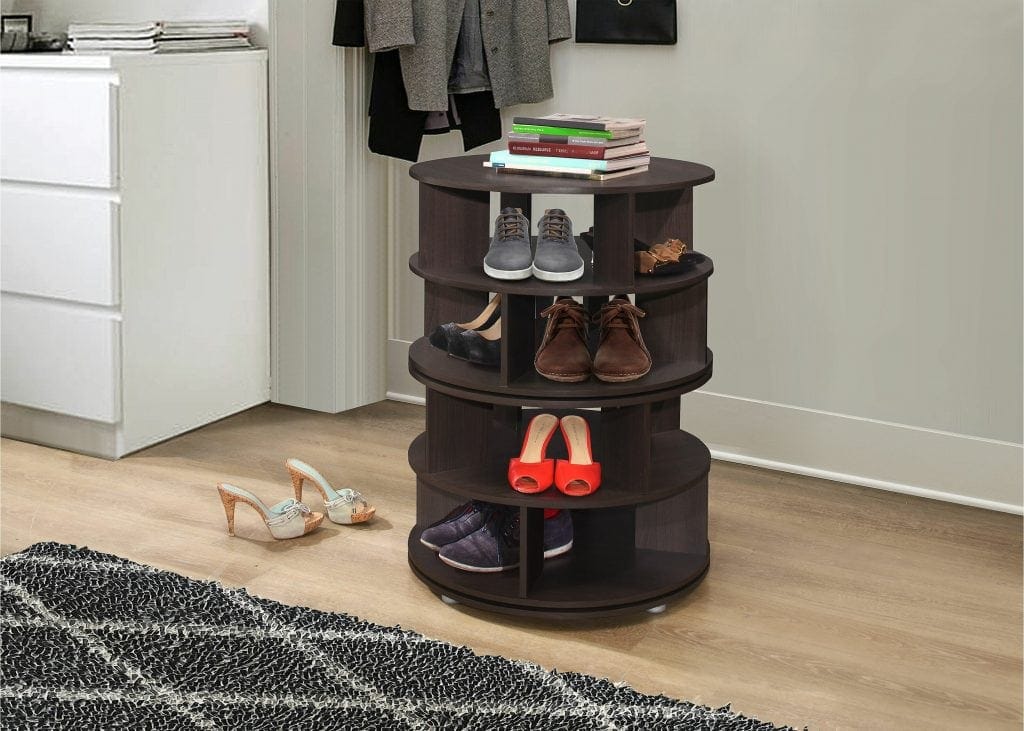 A revolving shoe rack allows you to put a lot more shoes on display than with regular shelves. It also has a flat space on top that can double as an end table. It's a great addition to a room, and you can put it in a corner or next to a dresser.
The shape of the shoe rack helps to smooth out the lines of the room and appears way less bulky than a standard shoe rack.
Install a Storage Rack on the Back of the Door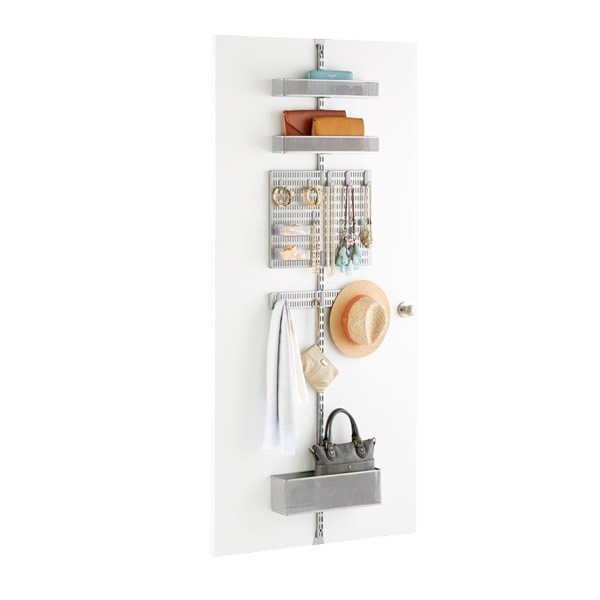 The back of a bedroom door is a seriously underused storage space and it's possible to maximize it by using a great storage rack like this one. It runs the whole length of the door and includes several shelves.
These are an excellent way to store belongings, from purses and accessories like in the example pictured here to school books or reading books, clothes, or toiletry and makeup products.
Get Baskets for Storage Under the Bed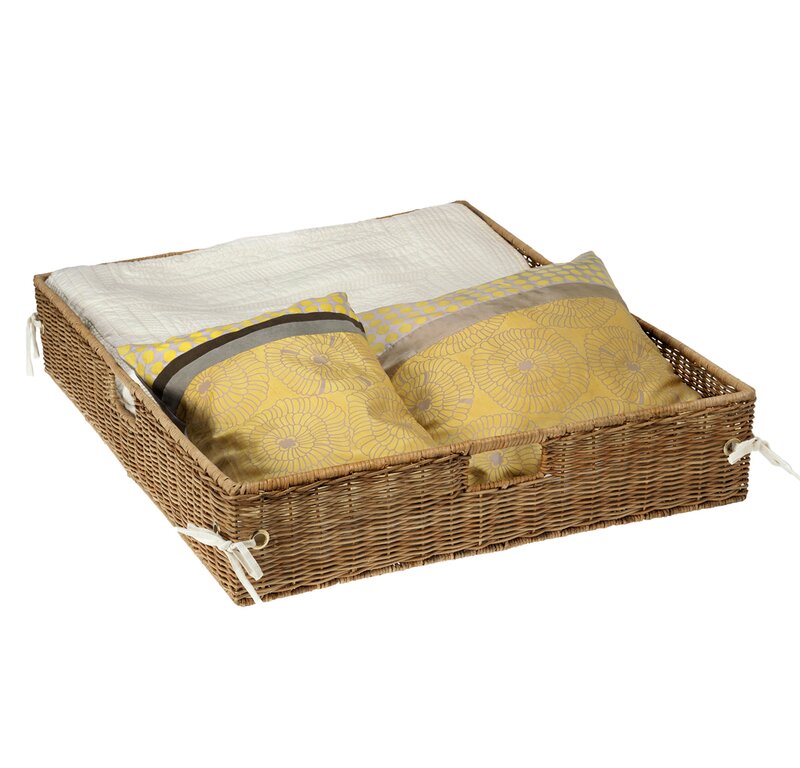 You should get a bed with a space underneath it if you have a tiny bedroom. Any platform beds are best switched out for a raised bed because the storage space that you can use under the bed is a precious commodity in small bedrooms.
In this example, we see some gorgeous woven baskets are used for under-bed storage, but you can also get a few units on wheels for easy access.
Hang Some Wire Baskets for Farmhouse Organization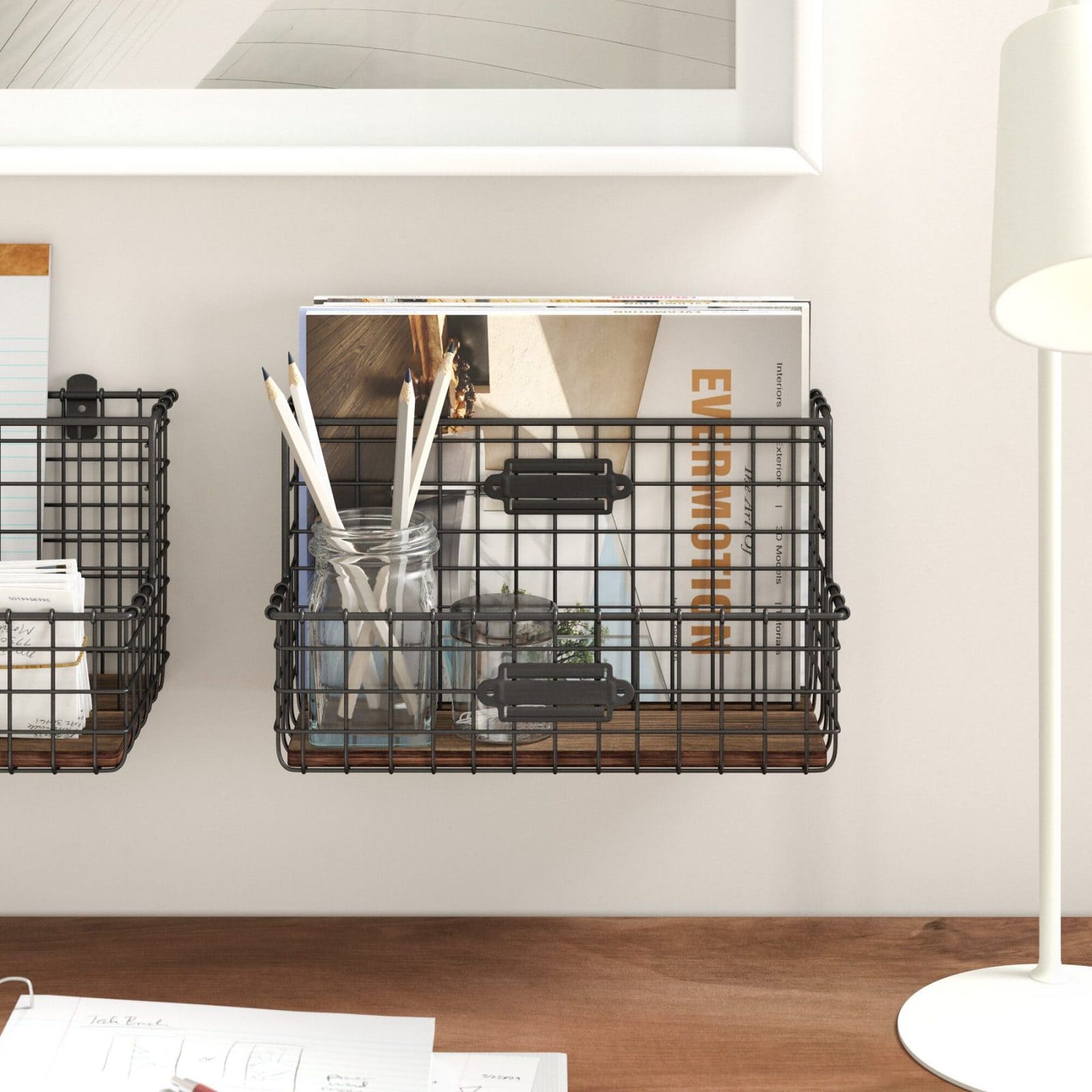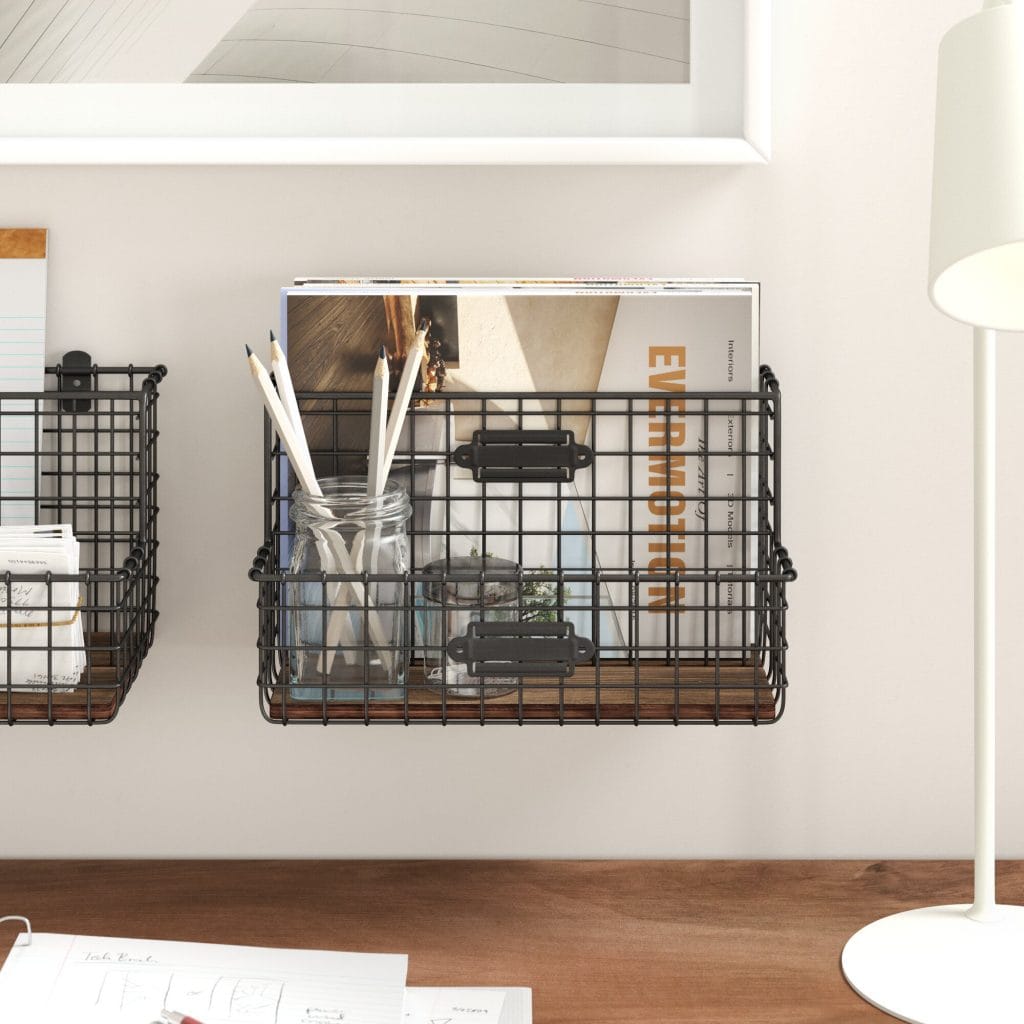 If you love the farmhouse look, it's possible to go for organization options that channel that vibe. These wire baskets are perfect for this decor style, and a great choice for storage above the bed.
They allow you to store a lot more than with a simple shelf, and you can also divide your items into different baskets to be able to find what you're looking for much quicker.
Create a Full Wall Office Storage Space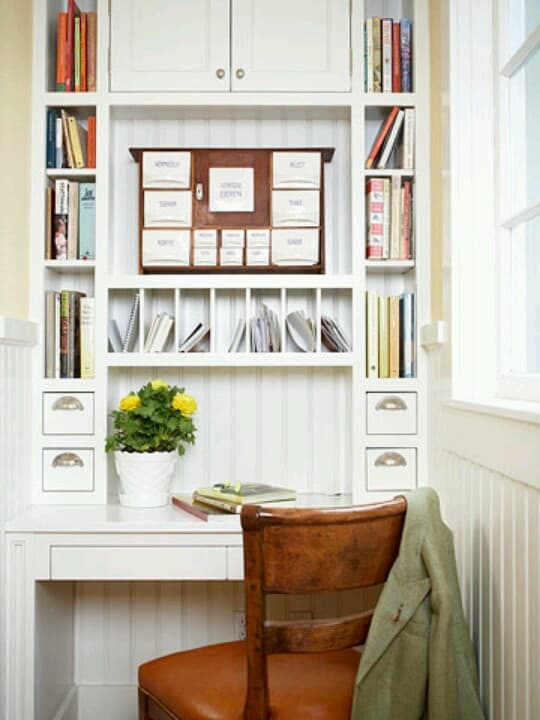 I love this tiny home office, which can be easily tucked into the corner of a small bedroom. To better utilize space in a small bedroom, look for a full wall shelving unit above the desk, like this one. It doubles as a bookshelf and lets you put whatever you need to in its proper place.
It also has a few drawers and cabinet doors so you can store certain things in a more private way.
Use a Rolling Cart for Storage Versatility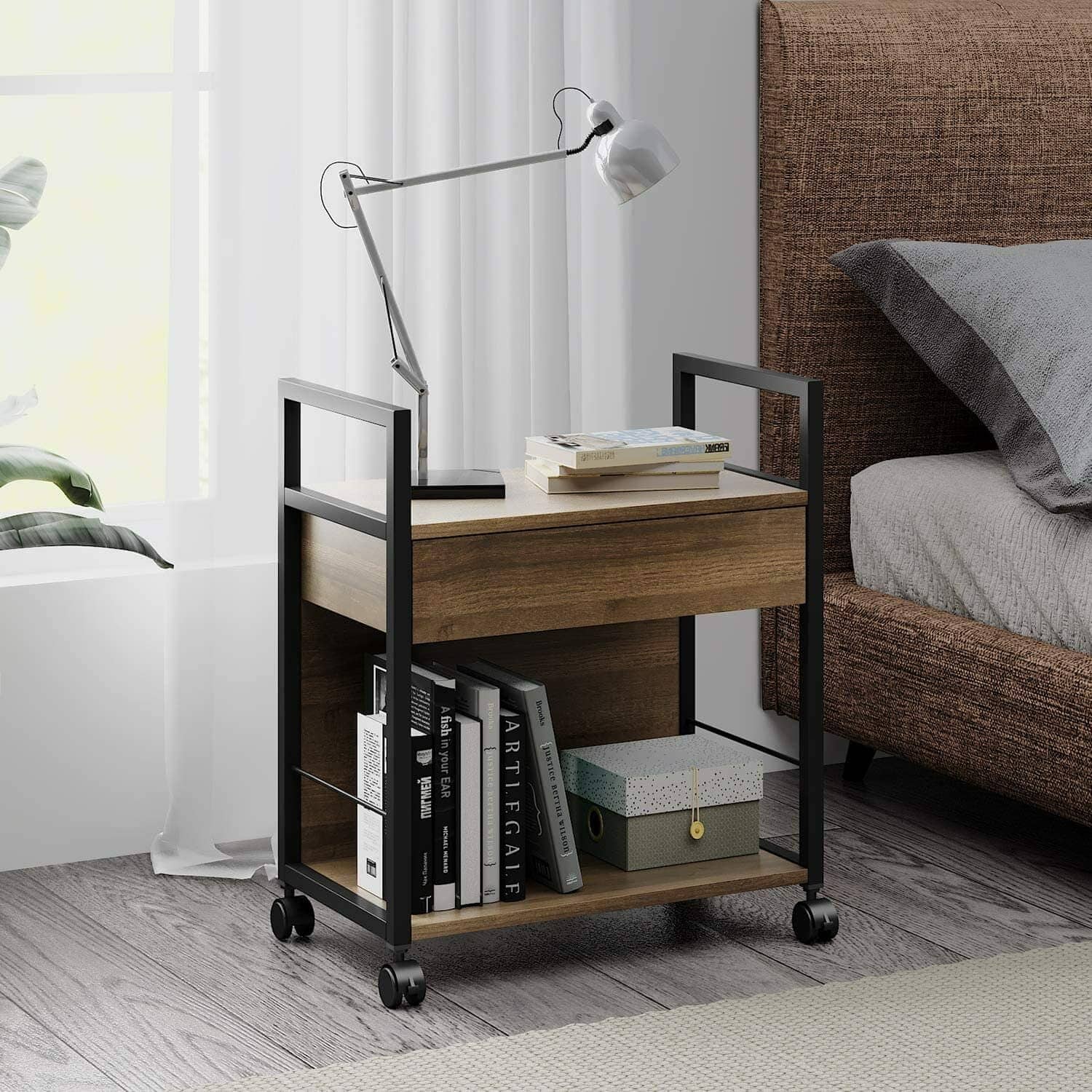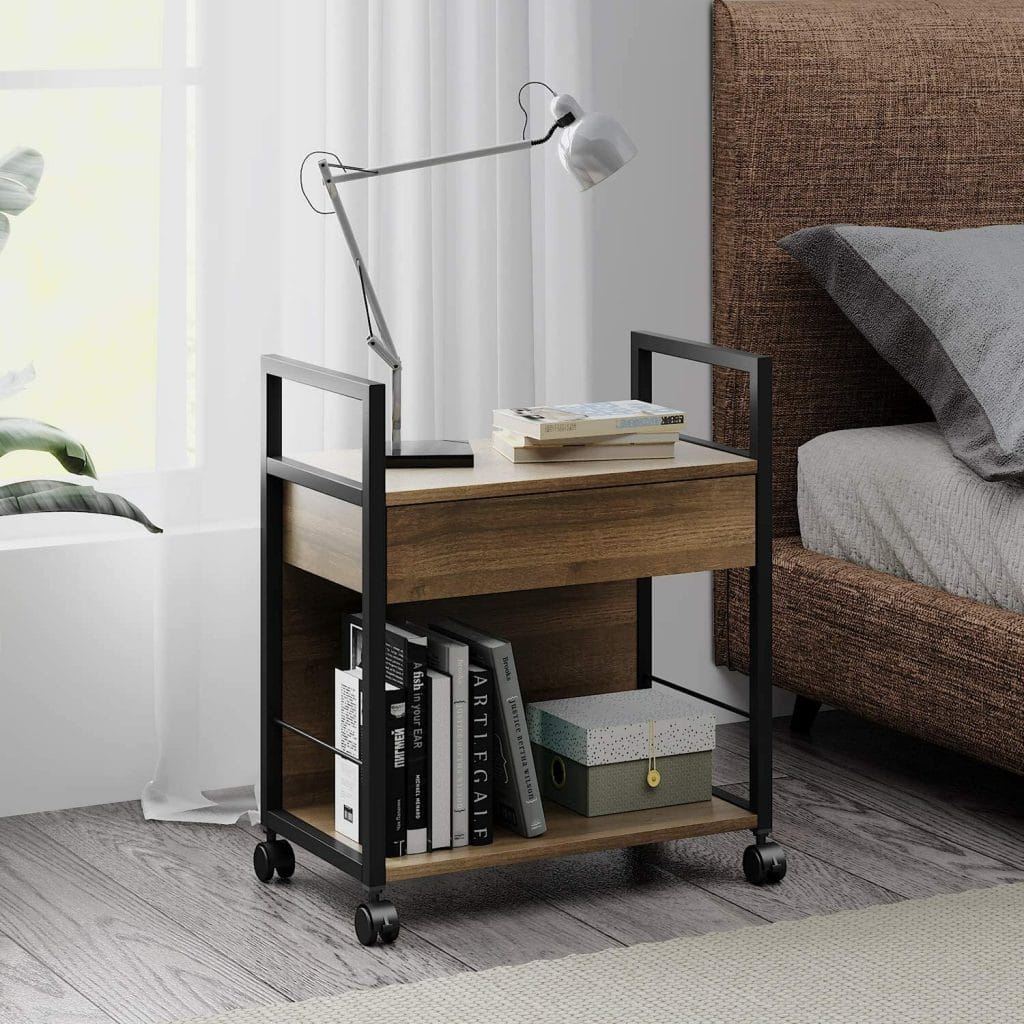 A rolling cart is a fantastic option for a bedside table or dresser alternative. It allows you to have more versatility, and move it around the room as space permits. This current rolling cart has a lot of school and study supplies as well as reading materials.
This is a great replacement for a bedside table and desk storage. It means that you can buy a more lightweight desk that will make your room less cluttered.
Look for Drawer Dividers to Organize Dressers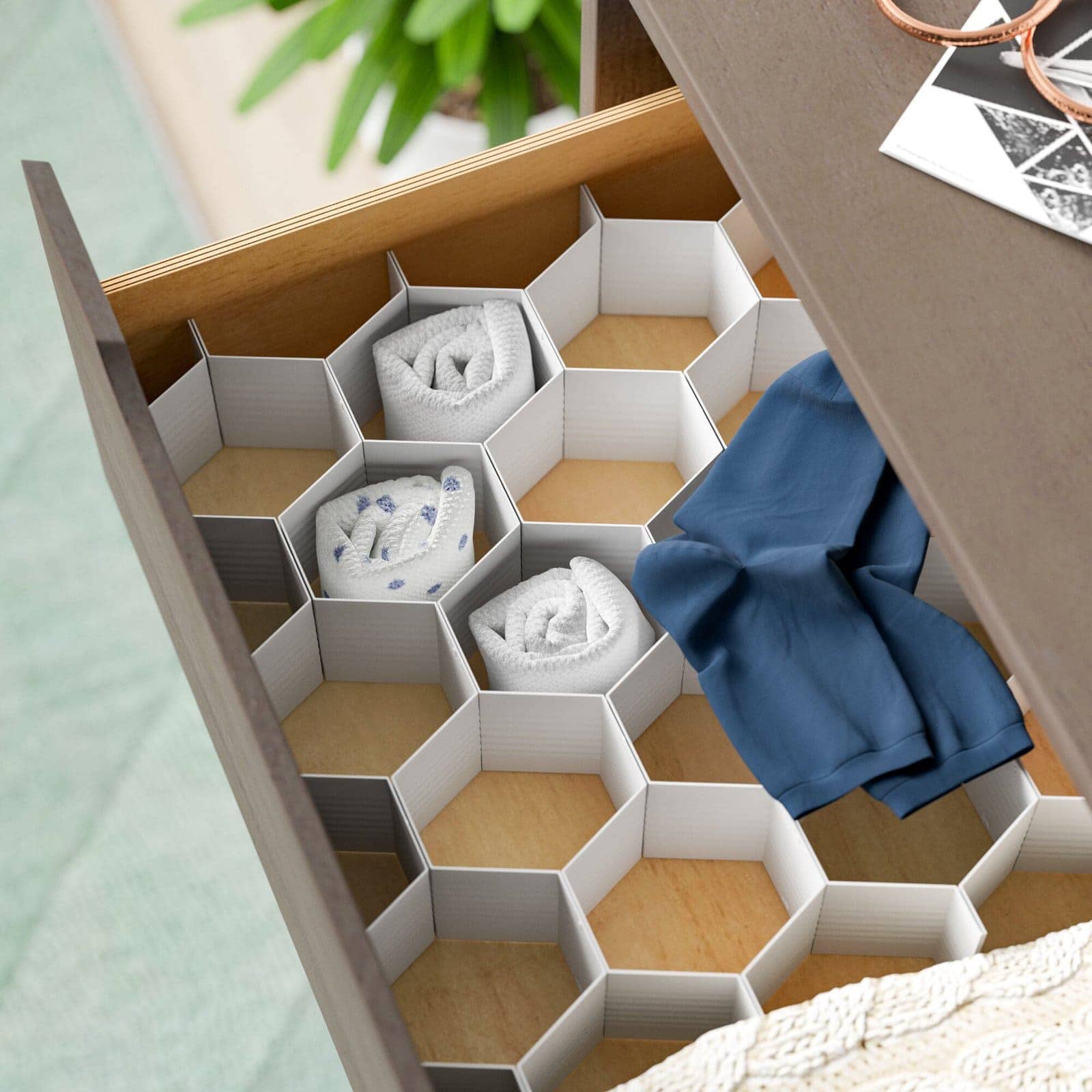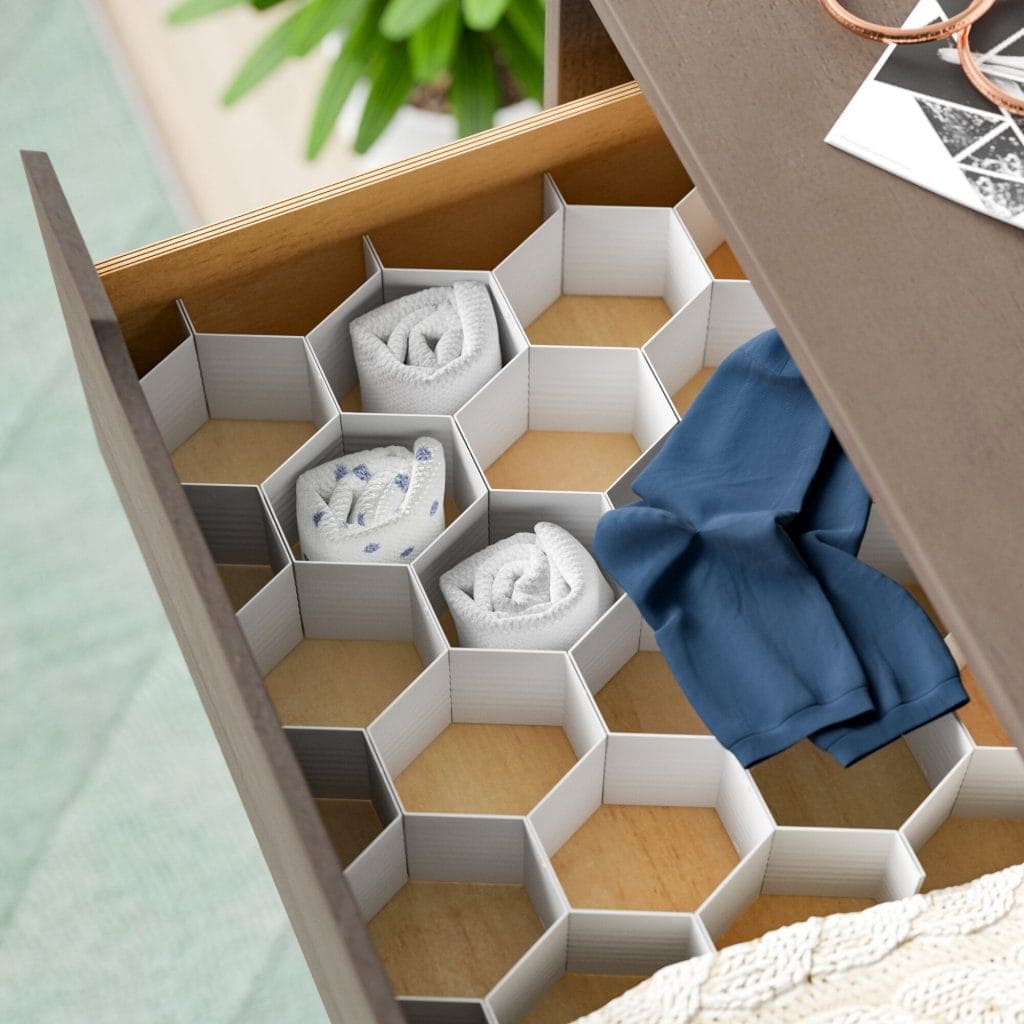 Although the dresser drawer organization isn't immediately visible when walking into a bedroom, the more you can do inside your dressers, the less messy your room will be. Your drawers won't be overfilling and you might be less tempted to leave clothes on the floor.
These drawer dividers are excellent options to keep clothing organized and easily accessible, and lets you put a lot more in there than if you just threw everything in haphazardly.
Build Floating Corner Shelves for Extra Storage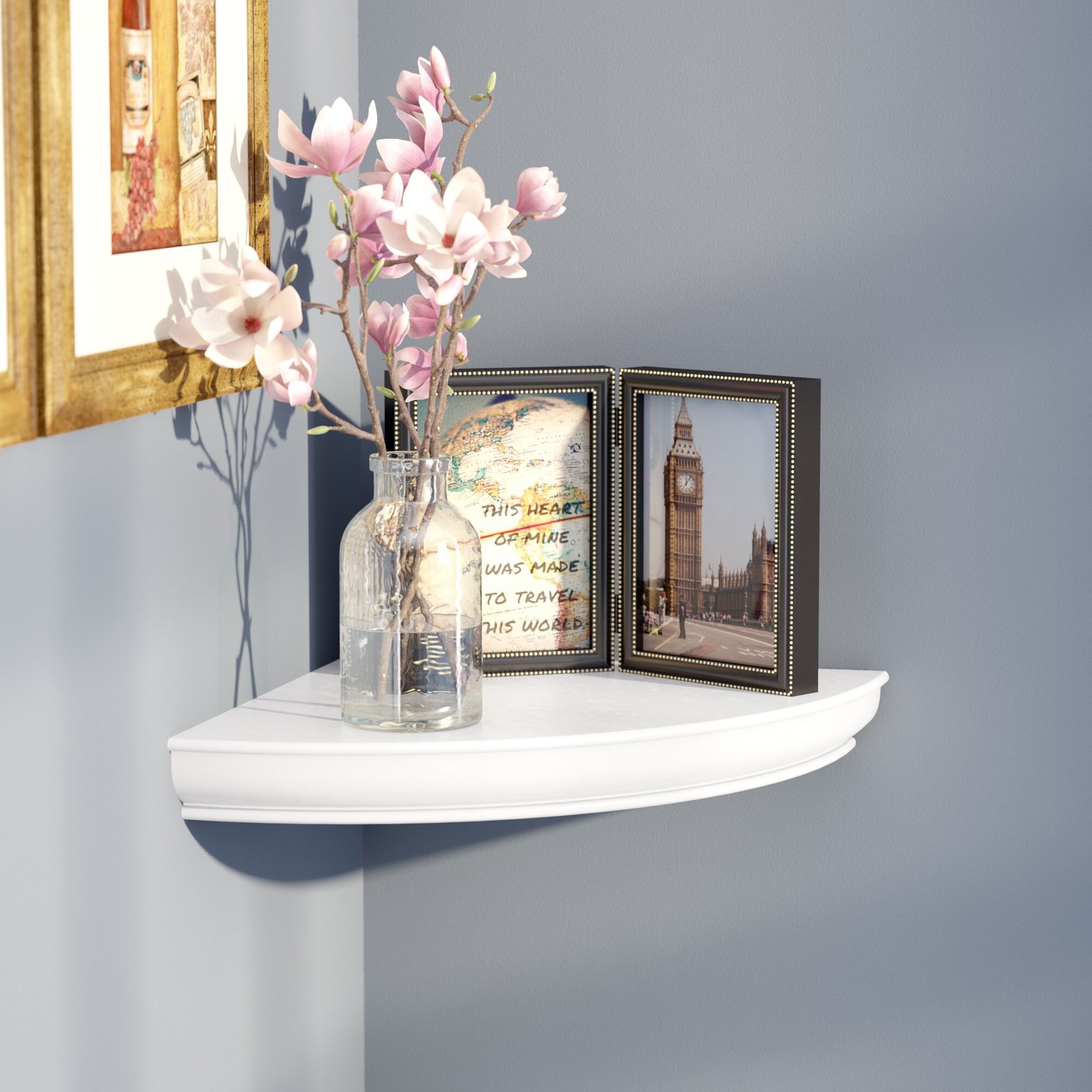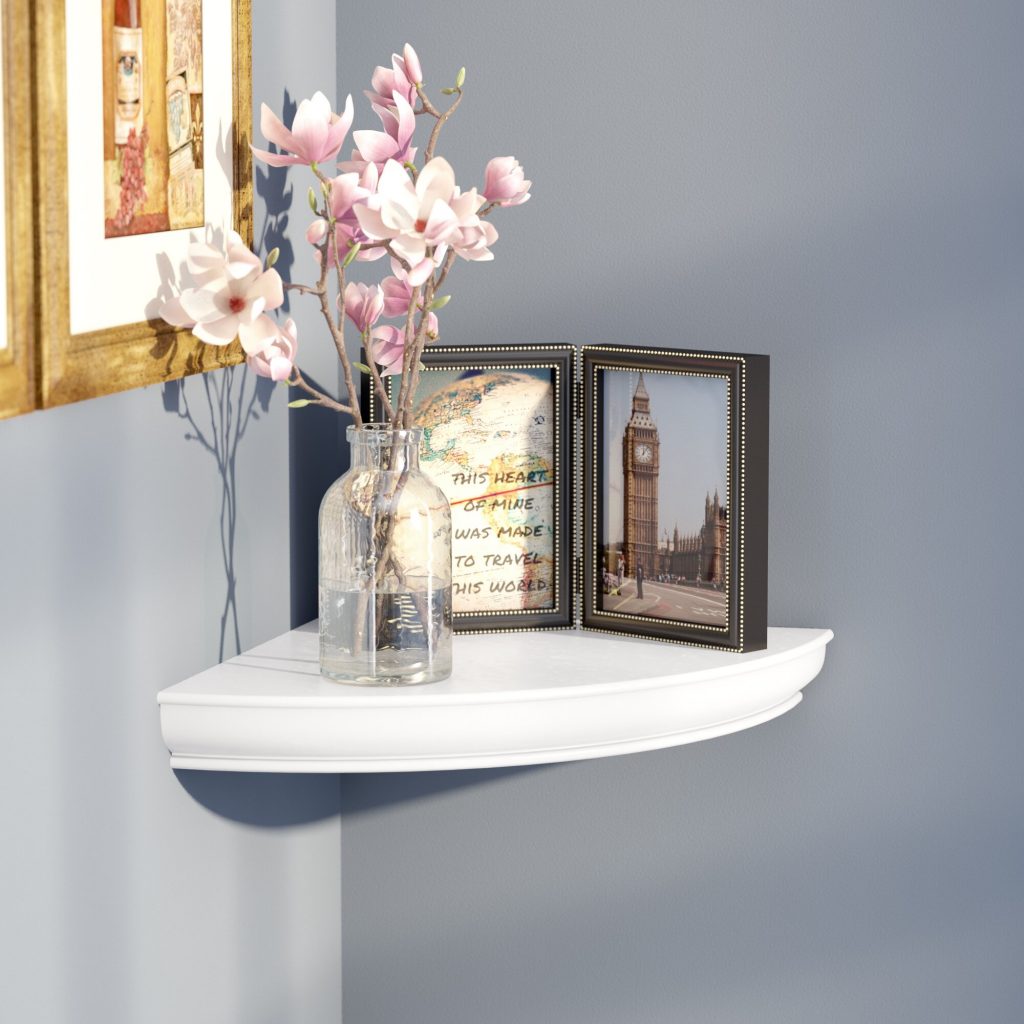 This idea is similar to the last one but takes advantage of even smaller spaces to add extra shelving.
Usually, the small area between the door and the wall has some space to install triangular floating shelves all the way up the wall.
Although they're small shelves, they still help lessen the storage burden of the whole room and are a great way to add decor and personality to the room.
Create a Complete Closet Organization System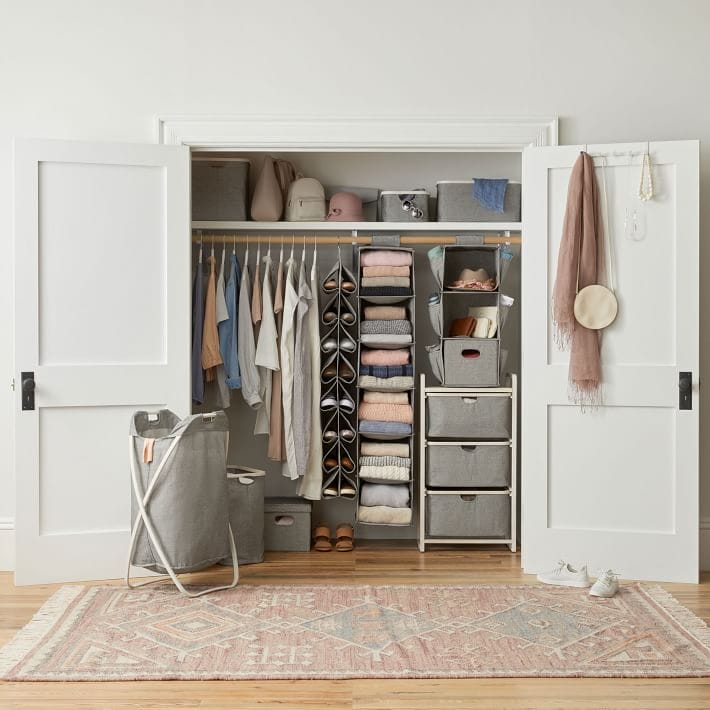 We've discussed the importance of having an organized closet as well when you have a tiny room. Here, we see an excellent suggestion for achieving this organization. There is a full closet system that's custom-made for the needs of the homeowner.
For someone with a lot of dress shirts, many racks and hangers are necessary. Shoe storage has been prioritized as well, and two large baskets have been added to the top shelf.
Get a Tall Revolving Bookcase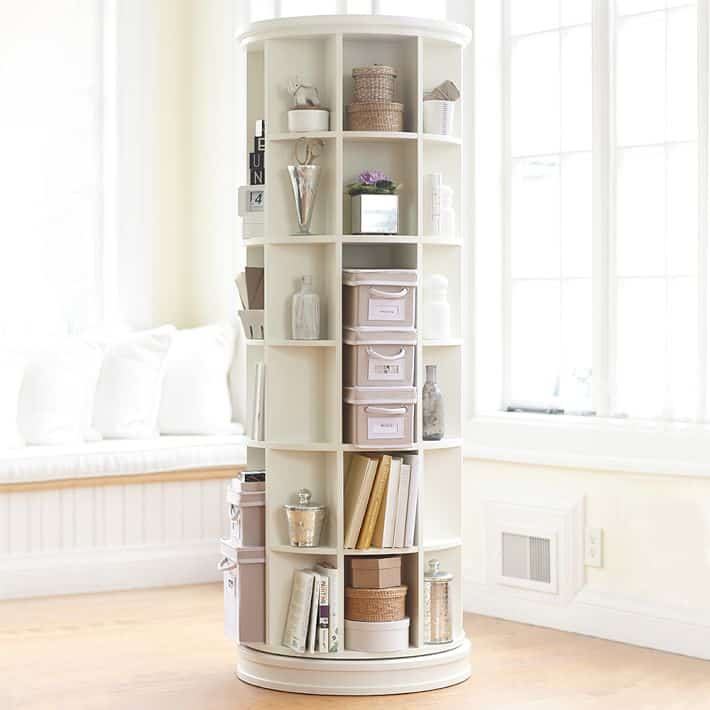 A revolving bookcase gives you a lot of storage options, especially a tall one like this one. When trying to maximize space in a small bedroom, these key furniture decisions can make all the difference between a cluttered bedroom and a stylish, spacious one.
This bookcase is gorgeous, with different size shelves, some deeper than others. The white color is calming and promotes the feeling of lightness and space in the room.
Install Floating Shelves in an Alcove or Nook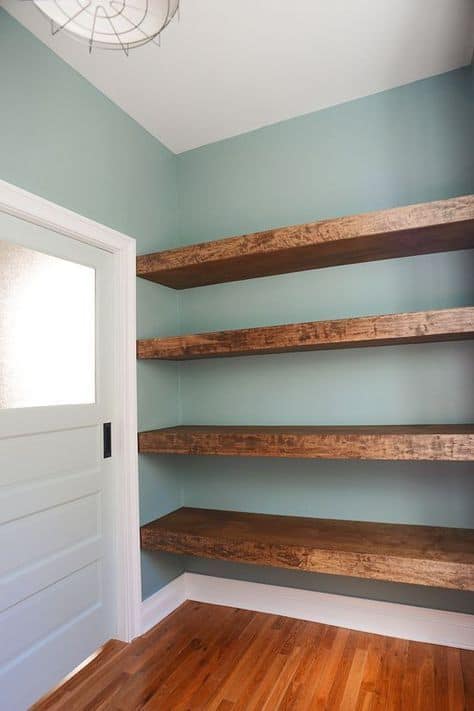 I love these thick wooden floating shelves, especially their rich color in contrast to the wall paint. Floating shelves are great to have in the middle of the room or tucked away in an unused corner. Many bedrooms have strange nooks that seem too small for anything else.
Deep, custom-sized shelves like these can address that problem and create a lot of storage opportunities in a small bedroom. Look for baskets to hold things together if needed.
Organize Accessories on the Back of the Door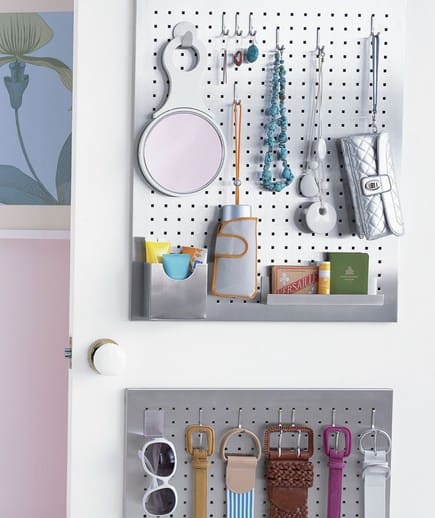 This idea is another clever way to use the back of the door for organization. In this example, a silver pegboard has been installed with some hooks at different heights. These are then used for hanging all kinds of accessories, from sunglasses to jewelry to belts.
If you want to add glamour and style to your room, you can go for a flashy pegboard like this silver one or a colorful one, instead of a basic option.
Build a Cute Wall-Mounted Night Stand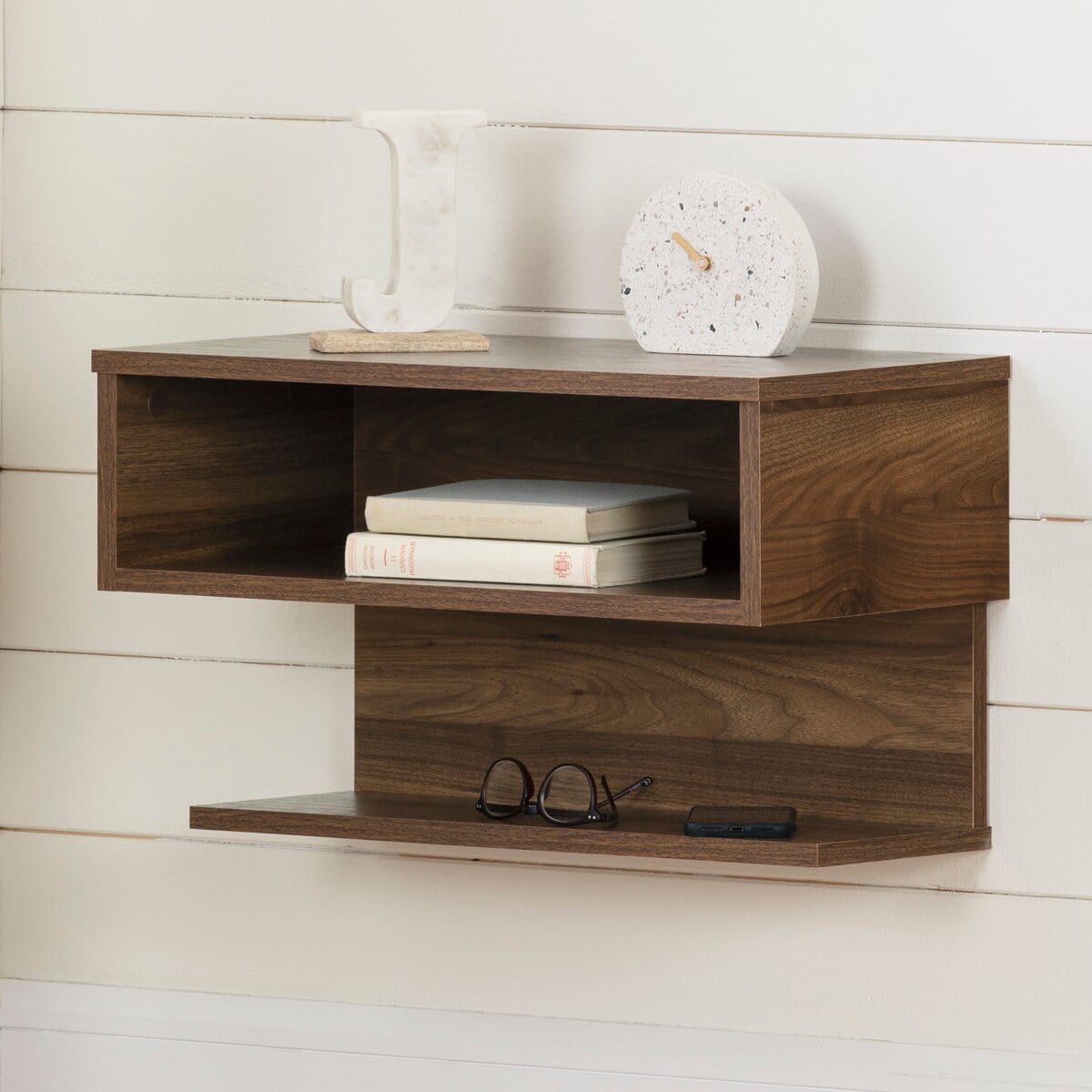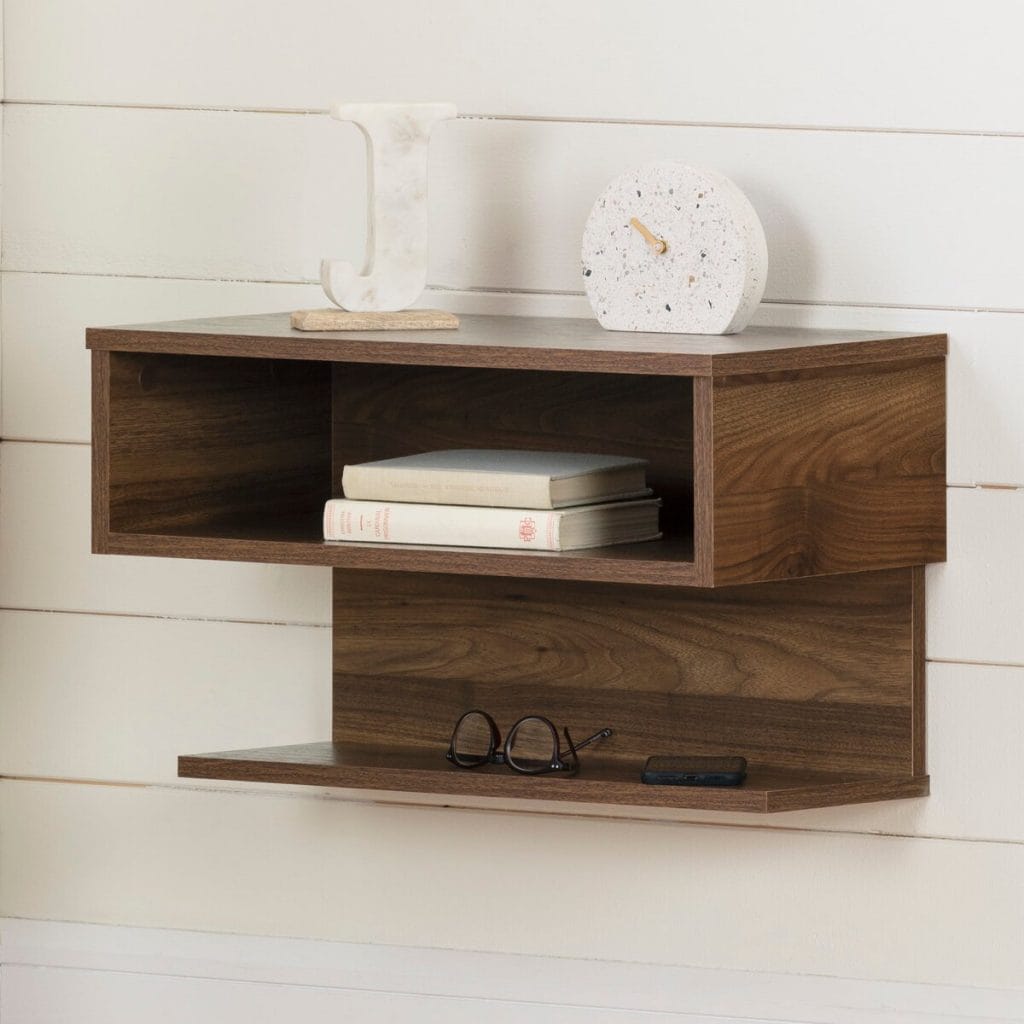 This is a stunning wall-mounted night stand, one I'd love to get for my own room.
It's excellent for small bedrooms because it's narrow and minimal, but it also doubles as a statement piece due to the rough, rich color and texture of the wood.
Put Up a Tiny Shelf by the Bed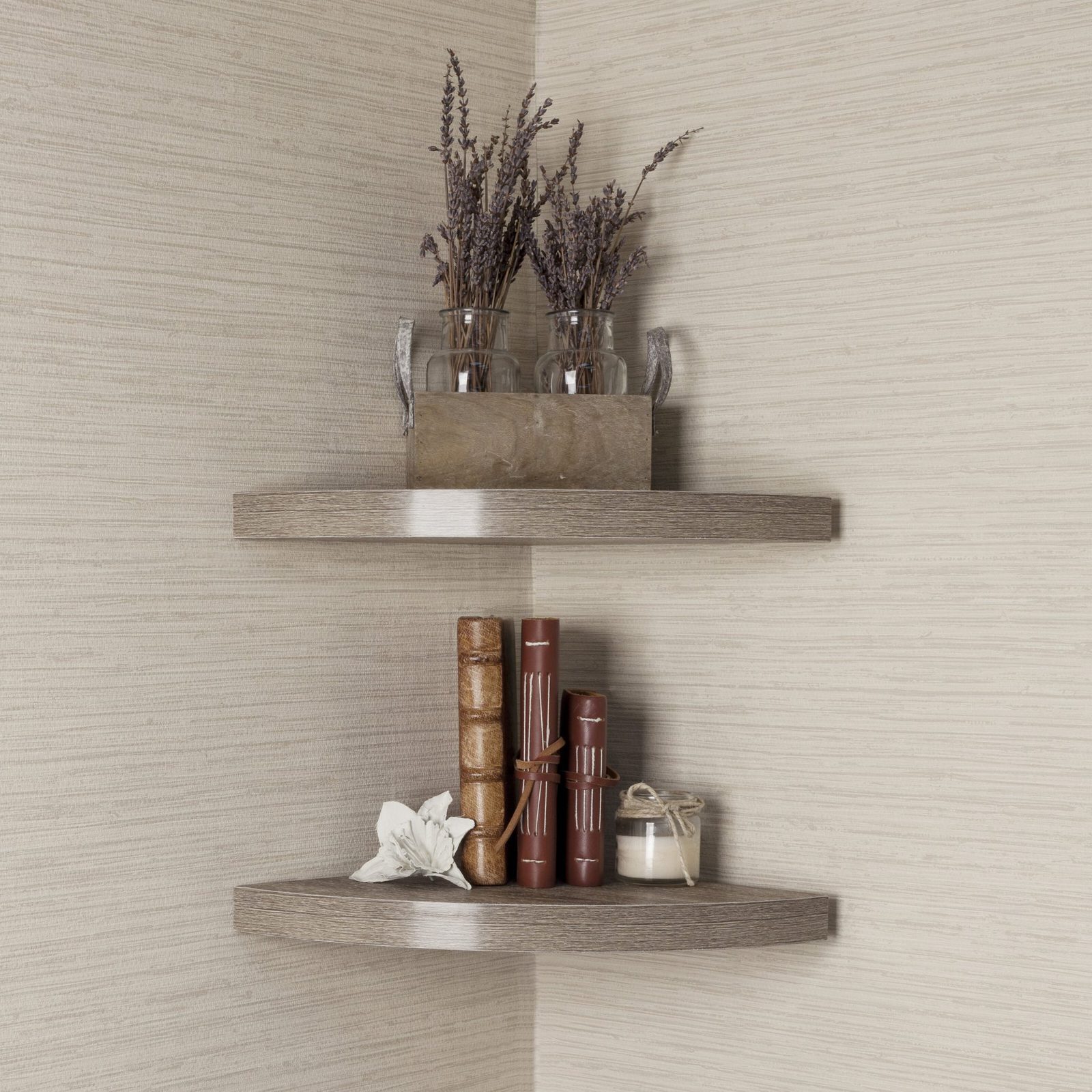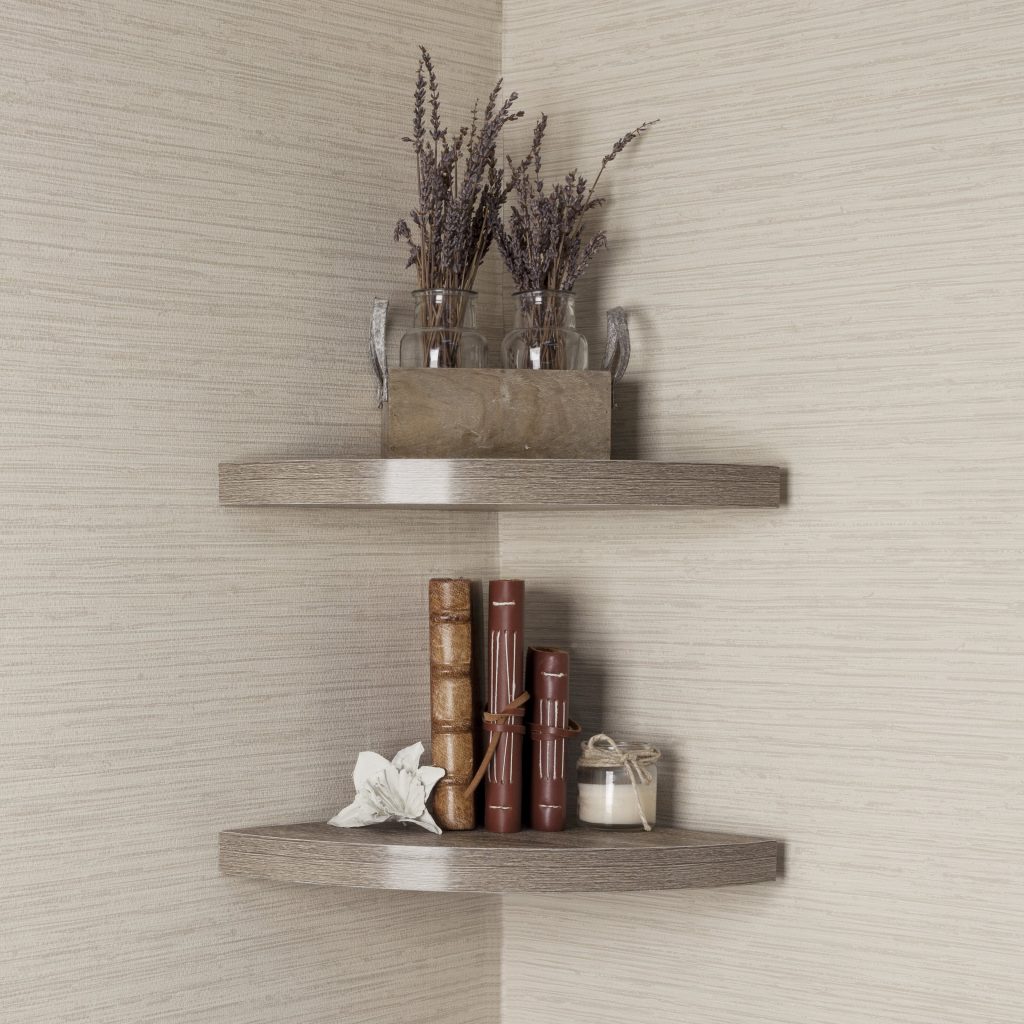 A tiny shelf like this one is perfect for a small bedroom organization because it eliminates the need for a bulky bedside table.
It fits in just a small gap between the bed and the wall and is still large enough for a series of books and a maybe even a bedside light.
This is a very simple and affordable solution for anyone with a tiny bedroom, and you can custom make the shelf to the perfect size for you.
Surround the Bed With Bookshelves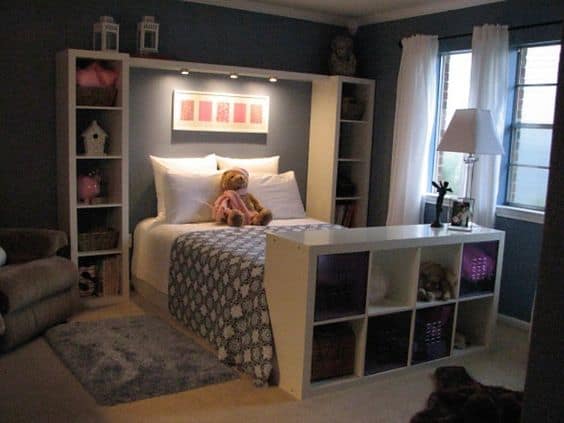 Another way to go is to set up a series of bookshelves around the bed. It creates the appearance of one large bed unit and frame and takes care of all your organizational needs in one place.
These large square shelves are great for all kinds of items or baskets if you want to add some privacy. There is also still plenty of room left over for a reading chair and space to walk around.
Create Multipurpose Areas or Closets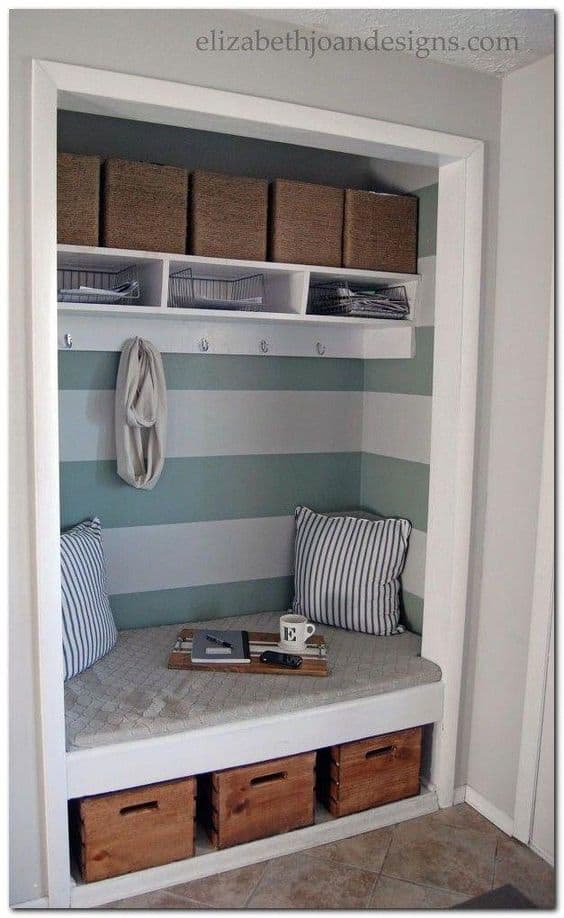 I love that this closet has been converted into a multipurpose area. There are still some hooks left for hanging scarves or other items, as well as a top shelf for tons of baskets and paperwork.
The main part of the closet has been transformed into a bench, with some comfortable seating and pillows. It's an excellent place to study and read, and there is extra storage space for crates underneath the shelf.
Remove Clutter From the Night Stand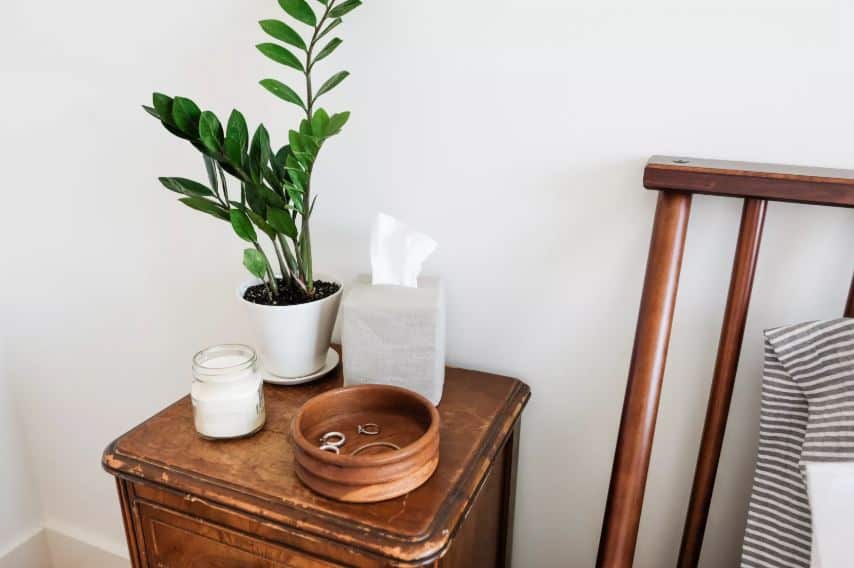 Another simple way to maximize space in a small bedroom is to take a bit of time to organize your surfaces, including the dresser, desk and the nightstand. Only a few items are left: a candle, for creating a peaceful scent in the room and a plant to cheer up the bedroom.
This a really helpful guide to help you declutter a room or a house, and also outlines all the benefits of living a more minimal life.
Use Hanging Brackets to Put Up Clothes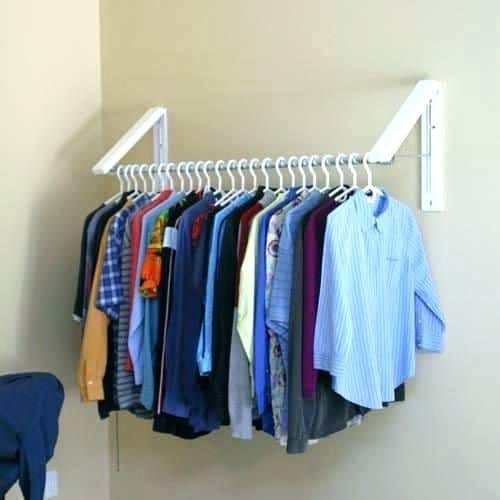 Whether you're running out of space in your closet or you don't have a closet in your small bedroom, hanging brackets are a great solution to help you organize your space.
These stationary brackets can tuck into an unused corner of the room, and they can be installed at two levels as well to maximize space. This is the beginner's guide to putting up stationary brackets in a bedroom if this is your first DIY project.
Build a Shelf Above the Door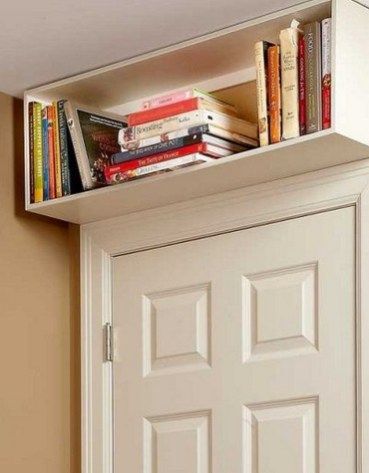 This custom made shelf fits perfectly in the space above the door and serves as excellent additional storage for books. You can also add boxes or other items, depending on what you'd like to keep in your bedroom but don't need frequent access to.
It's great for moving storage and shelving out of the way so you can keep your room spacious and uncluttered, making it easier to move around freely.
Conclusion
Bedrooms are meant to be safe havens, relaxing areas where you can disconnect and get comfortable at the end of the day. Having a cluttered and disorganized space that feels cramped can actually add to your stress, though.
There could be a few reasons that your small bedroom feels cluttered, whether it's your furniture choices, layout, or storage options. The good news is, there's no bedroom that's too small to organize in the right way to look amazing and still have everything you want.
These 22 ideas should get you well on your way to organizing your own small bedroom.