Decorated Life is reader-supported. When you buy through links on our site, we may earn an affiliate commission. Learn More
Bedroom Decorating Ideas – How Do You Use Your Bedroom?
By: Decorated Life Team
|
Best Bedroom Designs Beyond Sleep
Great bedroom decorating ideas are everywhere, so.. you would think bedroom makeovers are easy. Well, they can be very tricky because these days, bedrooms often double up as some another room! If this is you, then this post has you covered; from the color to choose to get the best night's sleep, small bedroom decorating ideas, adding a bedroom office or exercise in it, need more storage, reading nook or entertainment area. So, how does your bedroom measure up?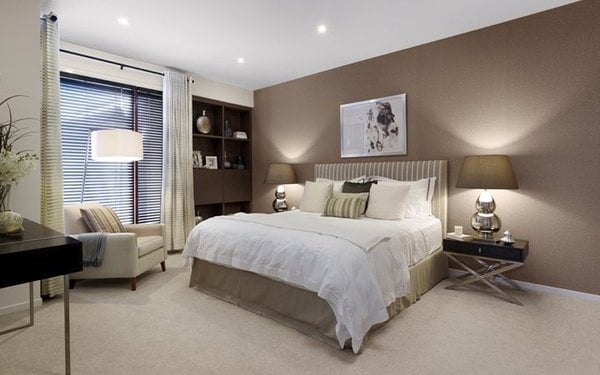 Source: Pinterest
Bedroom decorating should look great. And the perfect bedroom has good storage, wardrobes, good task and mood lighting and bedroom chairs. Start by choosing paint colors for bedrooms, so that you will easily relax and drift off to sleep. The muted bedroom wall colors above and below are perfect. They also work well for decorating.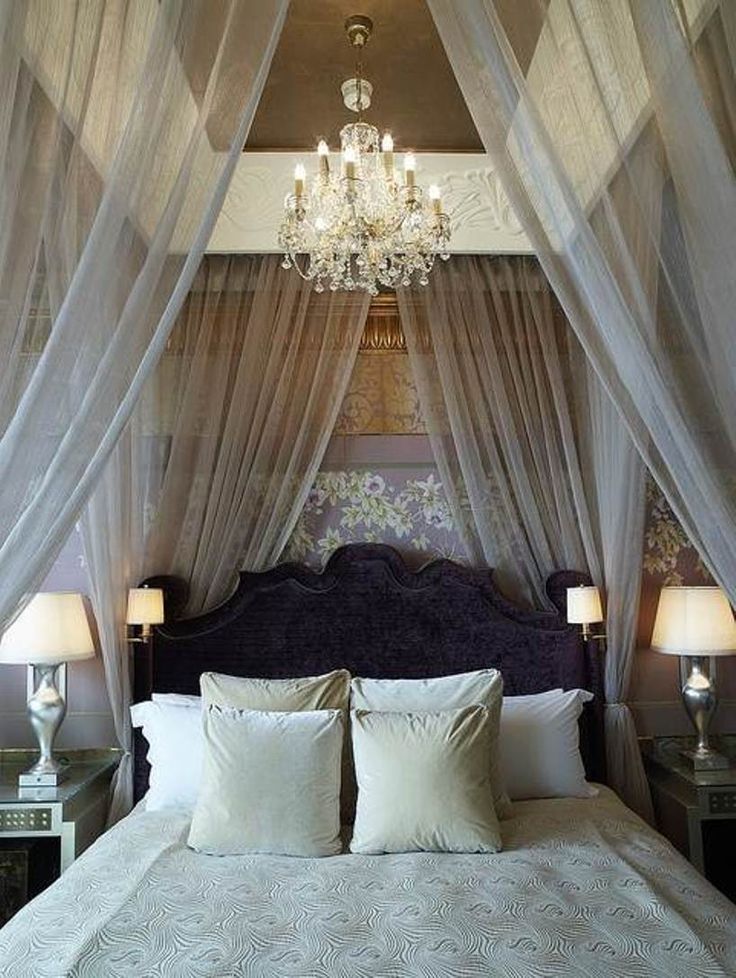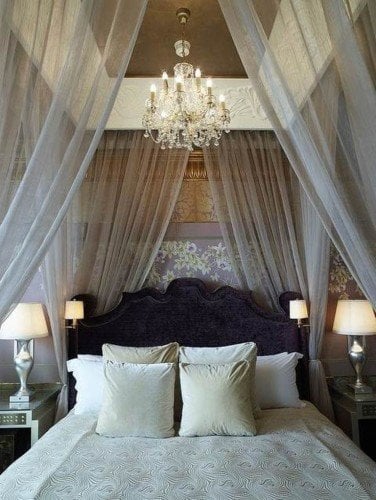 Source: romantic bedroom decorating ideas from BetterHomeandGarden.org
If you have a smaller bedroom or apartment, your bedroom may need to double up as an office.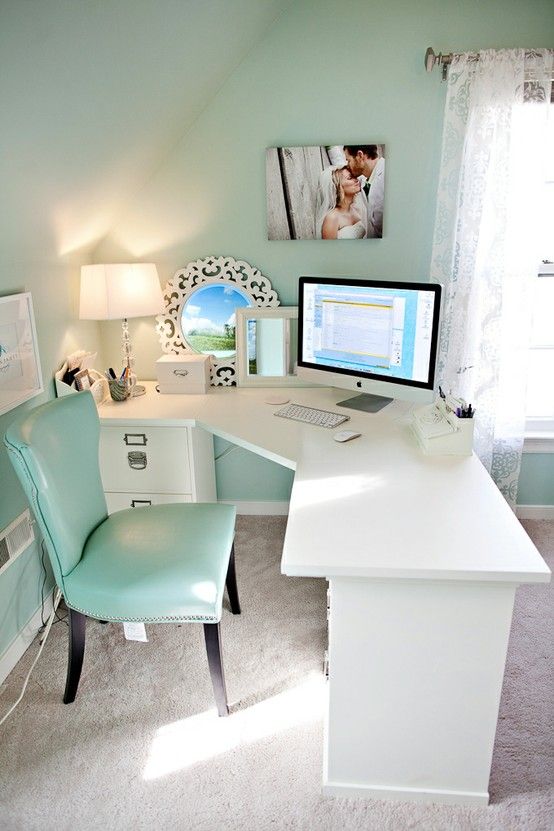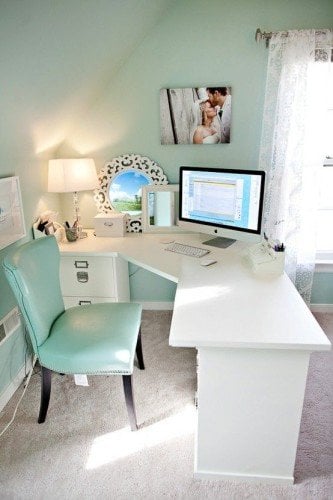 Source: Pinterst
Paint up an old cupboard for filing, your computer and stationary. A good armchair and some decent lighting and you are away.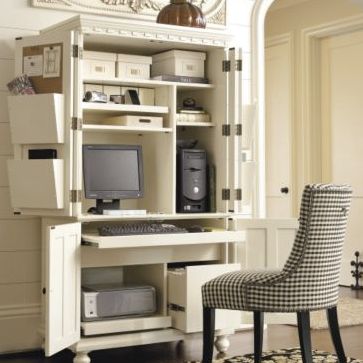 Source: Jennifer Pearl Interiors
Small rooms need additional decorating ideas that include clever storage. Like the desk below that has one large drawer that opens up for your keyboard, the desk top has grommet hole for electrical cord access, and the small drawer has metal runners and safety stops.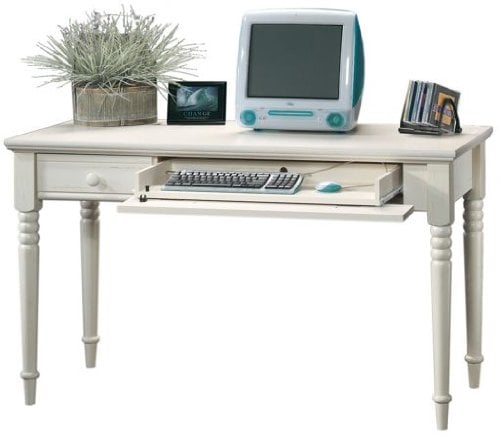 Want this? Reduced by $62.29 to $182.70
This can be extra storage area under or behind the bed or a bookcase to hold shoes, bags and bedlinen. So once the color choice is made, move on to how you will use it. No matter what size, you can always carve out some extra space for…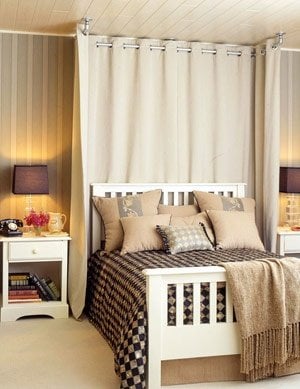 Source: BHG
1. to watch television,
2. eat breakfast,
3. talk on the phone,
4. read a book,
5. write letters – with or without a computer,
6. sleep or
7. exercise.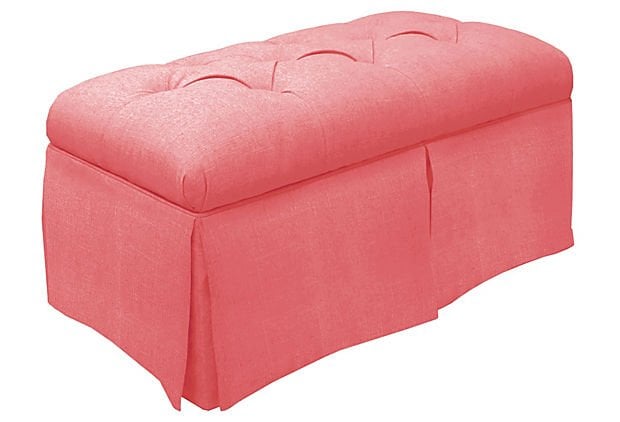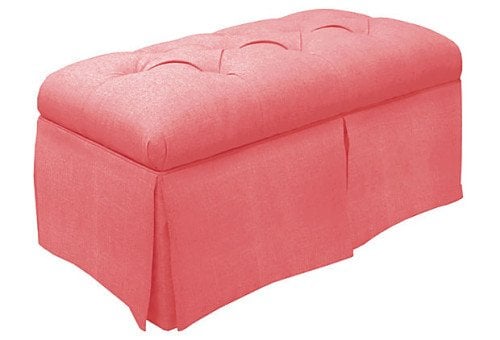 Want it? Now only $259 – was $520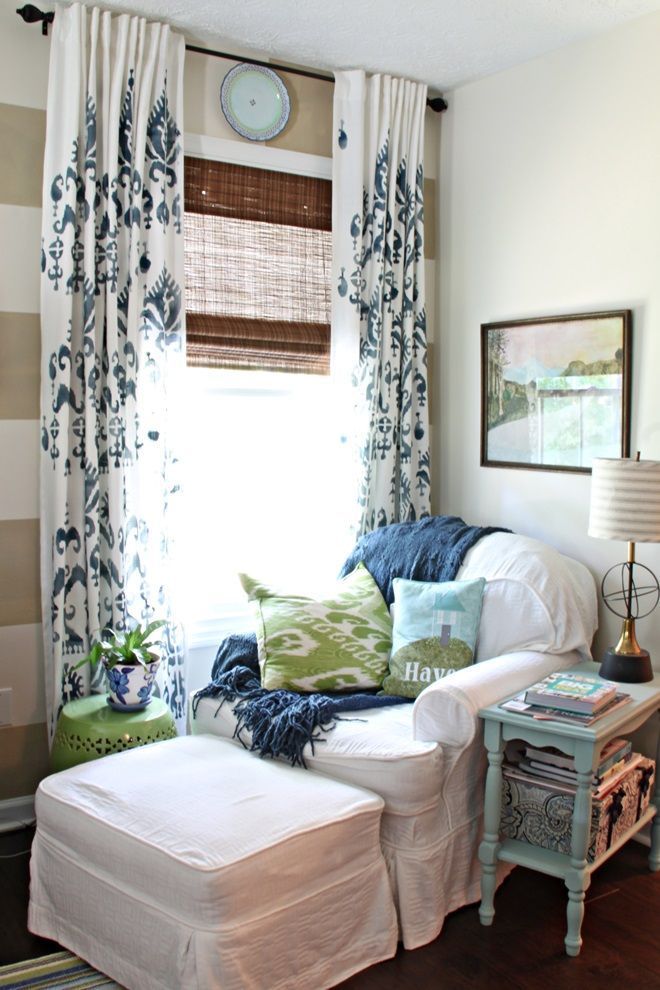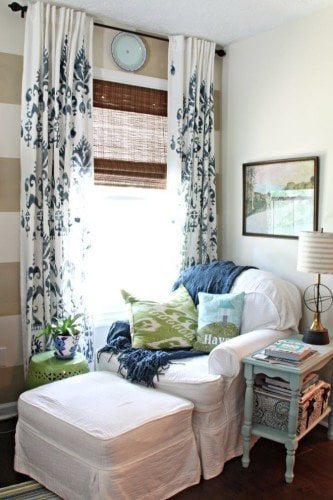 Source: At The Picket Fence – reading nook to get away
Deciding you want or need to fit one or more of these in your bedroom will help you design and co-ordinate your bedroom decorating; beyond the basics to give you a better functioning bedroom that you will use more often.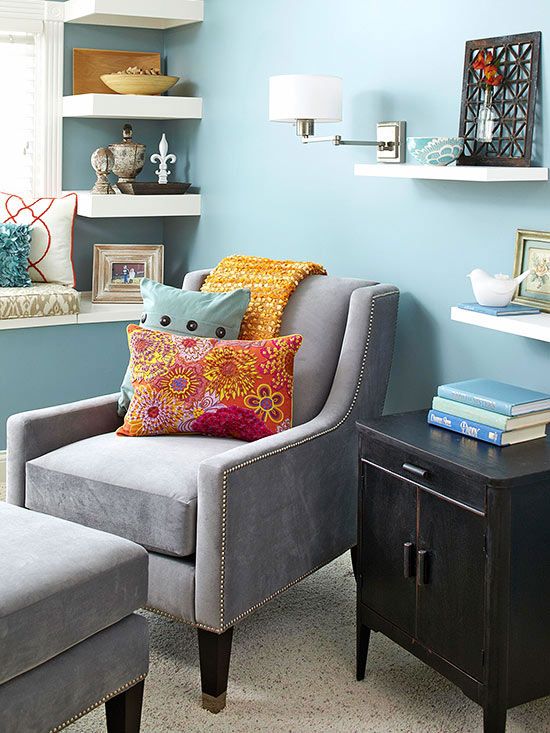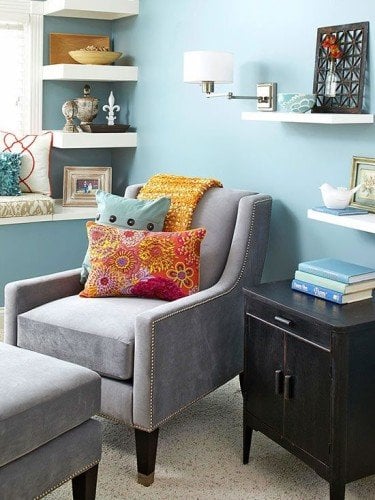 Source: BHG
So, will you carve out a space for a reading nook, add a television to your wall or hide your computer in an a moire?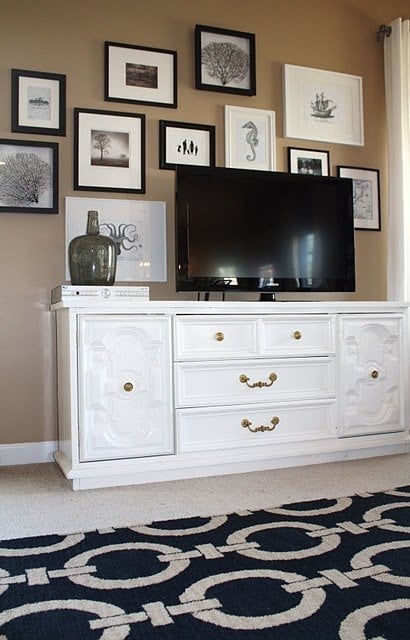 Source: Emily A Clark
The black and white wall gallery above blends the black television and white chest of drawers making this space not only functional but also look great.
This is where using modern bedroom designs and planning go along way; blending your bedroom decorating needs with your bedroom theme, great colors and textures.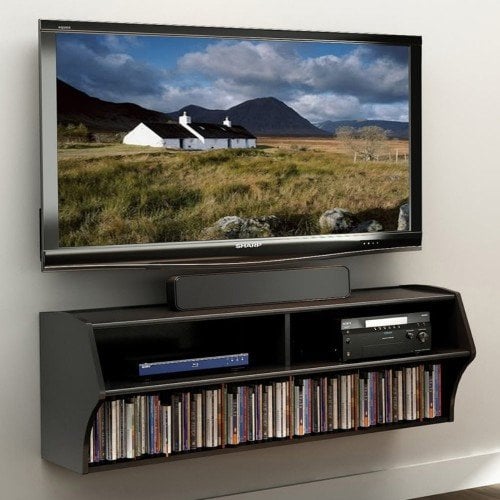 Want this? Now only $109
Bedroom Makeover
A simple way to get more from your bedroom is to get pen and paper and;
1.  work out how you would like to use your bedroom in the future. Check with the above list along the way for a few ideas.
2.  now list any pieces of furniture you need apart from the bed to make all this functionality happen.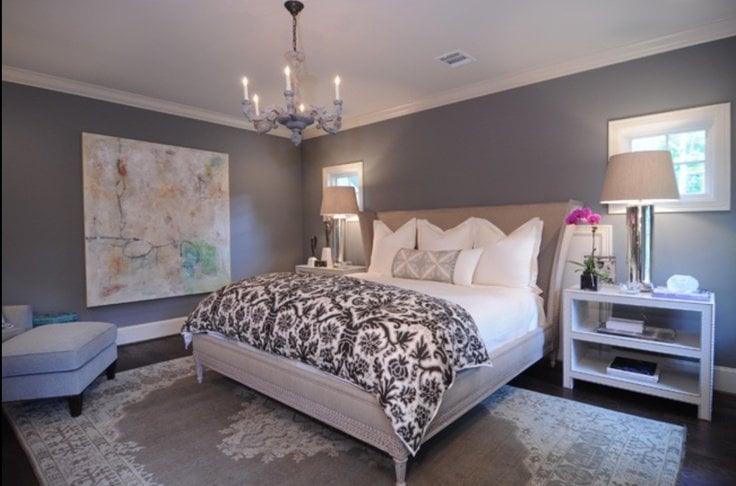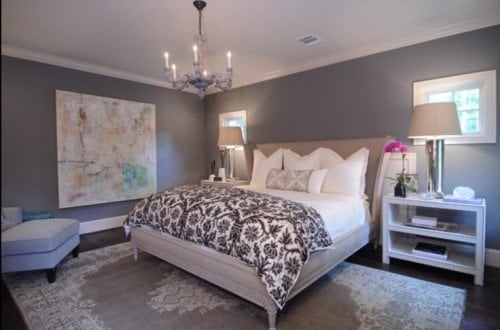 Source: Pinterest benjamin moore coventry grey
Your bedroom furniture will include:
1. bed side tables,
2. wardrobe space,
3. chest of drawers,
4. seating – armchair or sofas,
5. a desk for writing or a computer,
6. table for a television, and
7. bookcases
Next, pencil out a floor plan of your bedroom. This will give you a visual of what your bedroom makeover might look like. The more time and detail you put into creating your floor plan, the more success you will have to translate it into real life.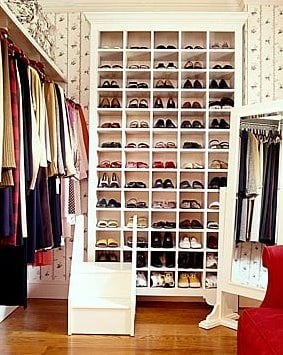 Source: Barbie and the Closet
Once you have the worked out the practical aspects, of how you can use your bedroom space more effectively, its time to add some glamor using bedroom wall decor, paint or bedroom wallpaper ideas, storage and bedroom themes to get a look that is pulled together.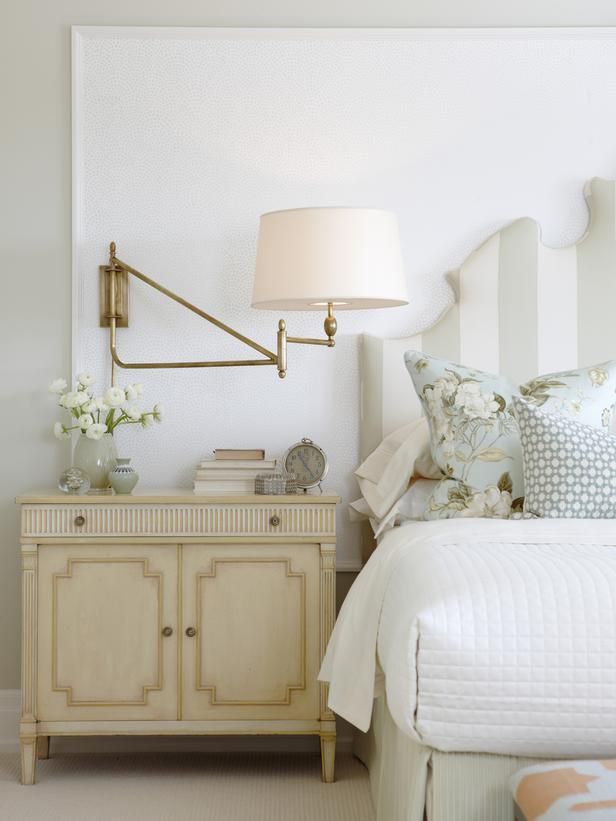 Source: Pinterest – bedroom task lighting
Now you can play with color, decorating ideas and themes add fabric texture, vintage furnishings, romantic lighting and wall decor to create an amazing bedroom theme just for you.
So many people use their bedroom as somewhere to sleep. But isn't it wonderful to use it as a real sanctuary?
If you have any great bedroom decorating ideas or tips please leave a comment – Like this article and share it! We love spreading ideas – everyone deserves to live a Decorated Life!
Save