Decorated Life is reader-supported. When you buy through links on our site, we may earn an affiliate commission. Learn More
The 13 Best Blue Gray Paint Colors of 2023
Color combinations like blue gray can give your space a charming aesthetic that can change in look due to different lightings or the accent colors used in the room.
Trying to narrow down your choice to the perfect shade of blue gray can seem like an impossible feat when considering how many choices there are and how each hue has slight variations.
Blue Gray Paint Colors
A color classifies as blue gray when you have a paint base that's predominantly blue with gray undertones. However, it could also be a gray base color with strong blue undertones – grayish-blue.
This list will look at 13 of the best blue-gray paint colors, including each shade's LRV, best places for use, and complementary colors.
Sherwin Williams Silver Strand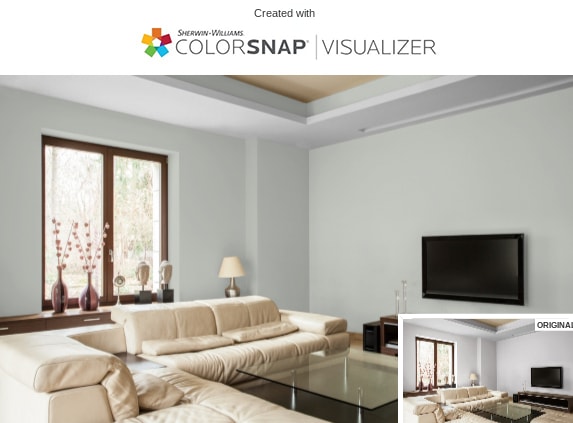 Sherwin Williams is one of the top paint manufacturers, producing gorgeous colors and blends such as SW 7057 – Silver Strand.
This lovely neutral light blue gray paint shade, with an LRV of 59, has an attractive light gray base with blue undertones that works excellent for interior or exterior use.
Spruce up your living room, kitchen, bedroom, or bathroom using this cool-toned light gray with faint traces of blue. And coordinate with shades like soft white (Reserved White – SW 7056) or lovely greens like Vintage Vessel (SW 9050) or Illusive Green (SW 9164).
Sherwin Williams Rock Candy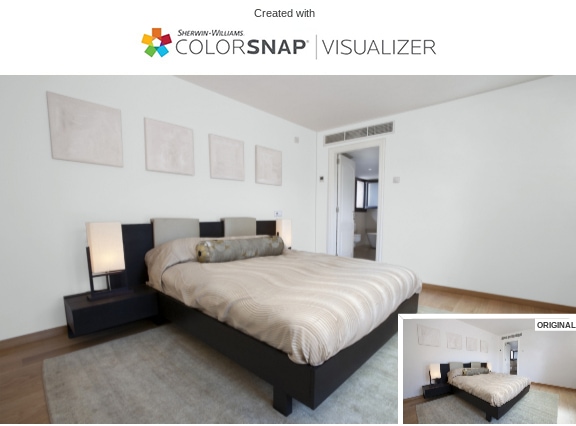 Rock Candy by Sherwin Williams – SW 6231 – is a relaxing pale gray-blue that borders on a pastel due to its soft subtle hues. You can find this shade in the White & Pastel color collection.
This faint shade of gray can look light blue in some lighting and has an LRV of 75, meaning it's highly reflective and excellent for making your room look bigger and brighter. It's the perfect color for nurseries, bedrooms, and bathrooms.
Use coordinating shades like In the Navy (SW 9178), Dustblu (SW 9161), or a lovely Pure White (SW 7005) to complete your look.
Sherwin Williams Icy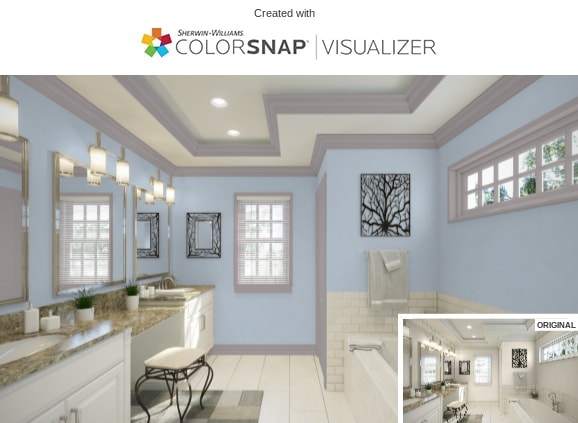 Sherwin Williams Icy (SW 6534) is more of a blue shade that shows slightly gray undertones in some lighting. Pair Icy with Trusty Tan (SW 6087), off-whites like Modest White (SW 6084), or other blues like Favorite Jeans (SW 9147), In the Navy (SW 9178), or Rarified Air (SW 6525).
This cool-toned paint has an LRV of 56, giving this shade a chilly feel, perfect for creating a luxurious bathroom or a soothing, relaxing bedroom.
Sherwin Williams Morning Fog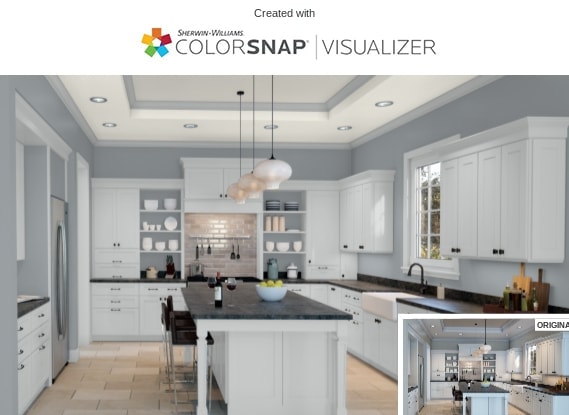 Sherwin Williams Morning Fog (SW 6255) is a mid-toned, neutral gray blue with a lower LRV of 42, putting it more on the darker side. You can use this color to make larger and mid-size rooms look brighter, such as your entryway, bathroom, or bedrooms.
Although in massive or tiny spaces, you'll want a lighter shade with a higher LRV. And in rooms where there's a lot of natural or artificial light, Morning Fog can look more blue than gray. So, if this shade looks too blue, try a lighter Sedate Gray (SW 6169).
Sherwin Williams Krypton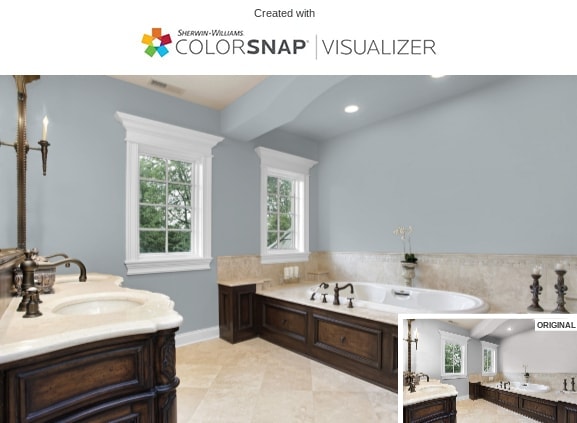 Our final color feature by Sherwin Williams is Krypton (SW 6247), another darker gorgeous blue gray blend. This cool-toned paint classifies as a neutral shade with a crisp blue base and hidden gray undertones.
This beautiful shade of blue gray has an LR of 52, meaning it's not the brightest color but not the darkest. As a result, you can use this color in any room where you want an airy, calm, and soothing color, although it might not be the best solution for smaller spaces.
Benjamin Moore Water's Edge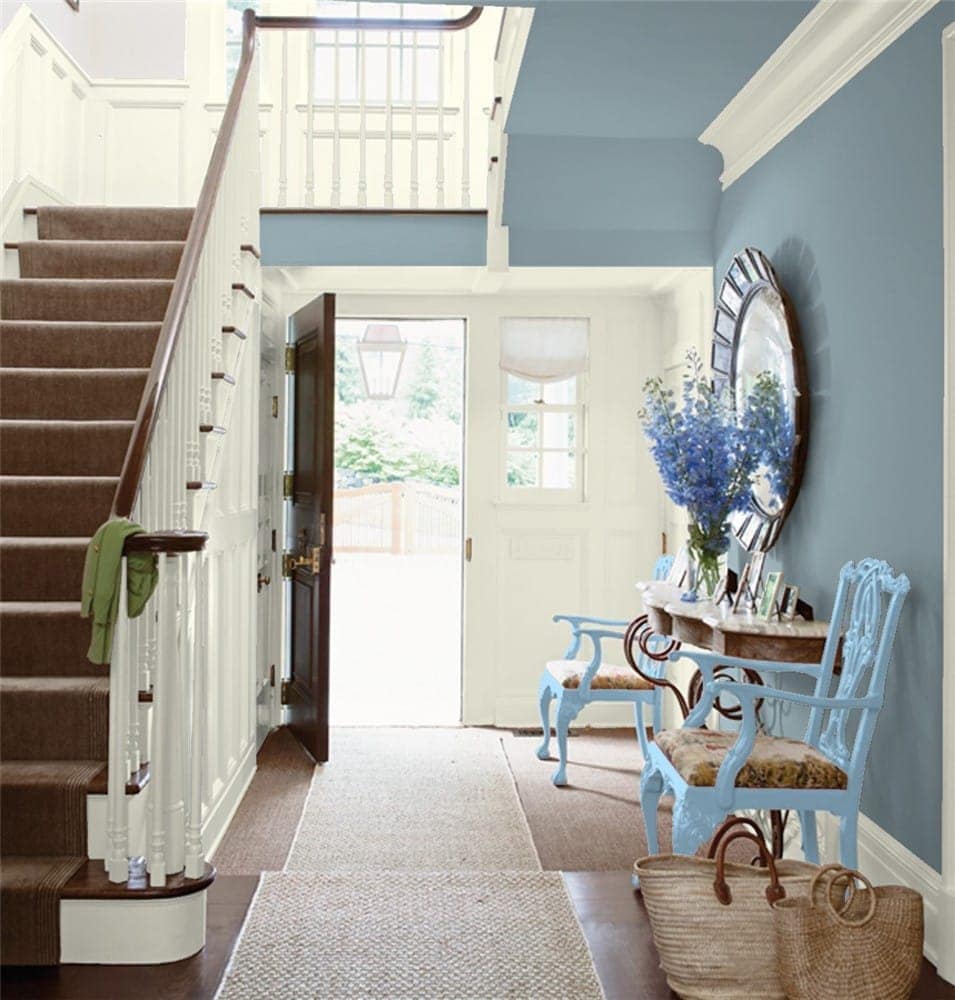 Benjamin Moore's colors – including the remarkable bluish gray shade Water's Edge (also called James River Gray AC-23) – can give your room years of style and class. With an LRV of 30.42, this shade of color is a darker gray with heavy blue undertones.
The subtle gray hints in the darker blue make the perfect shade for coastal themes, whether you use it in your entryway to welcome guests, in the bathroom for a serene escape, or in your living room. Tone the blue-gray down with white trim (try Mascarpone/AF-20 or Polar Frost/1506).
Benjamin Moore Summer Shower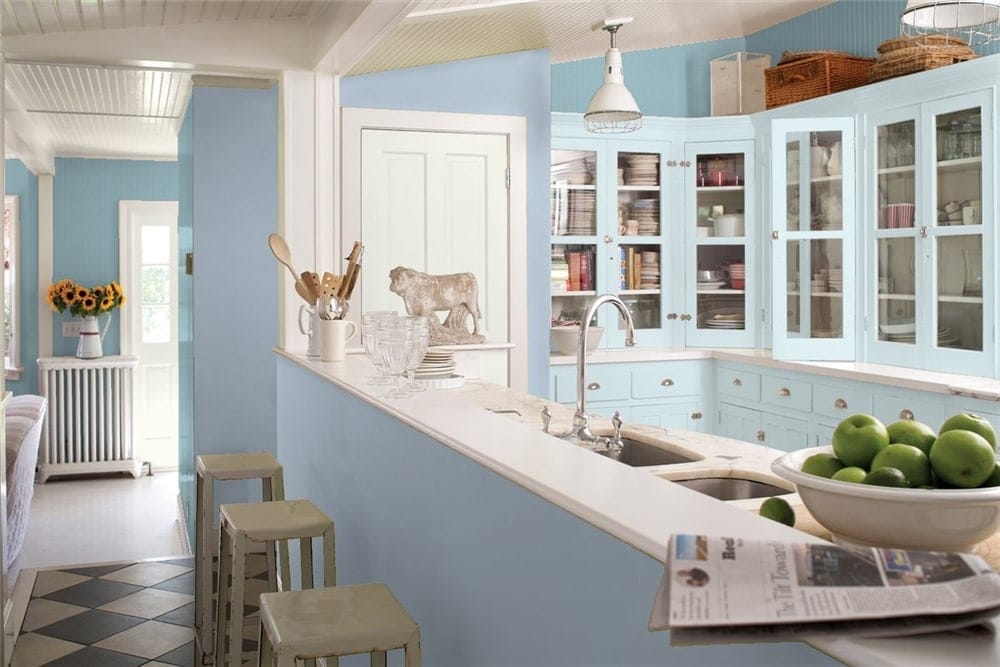 Summer Shower belongs to the Benjamin Moore collection, Color Preview – consisting of 1,232 hues. This soft, subtle color can make your space look larger due to the higher LRV of 70.
You can use Summer Shower in any area of your home, from creating a peaceful bedroom retreat to a relaxing bathroom oasis.
Or add this bright color to your kitchen walls, cabinets, or island for an elegant working space perfect for family meals or for hosting dinner parties with friends.
Benjamin Moore Arctic Gray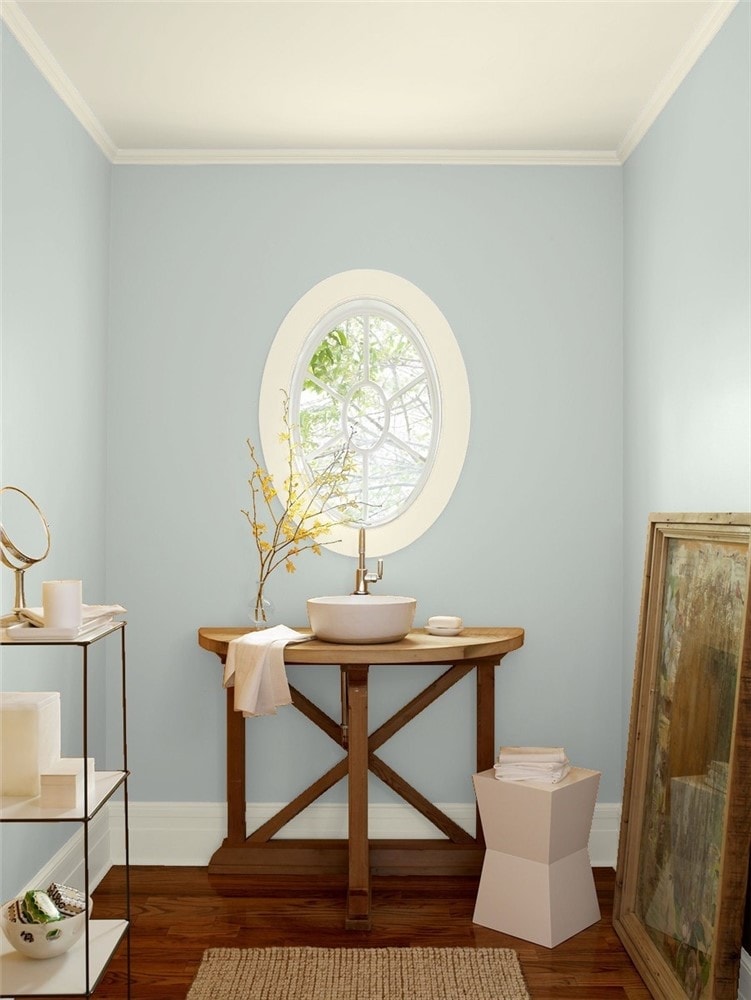 Arctic Gray (1577) by Benjamin Moore makes an incredible color for bathrooms due to the strong hints of gray and green undertones hidden within the light cyan blue base. In bright lighting, you might see slight purple (lavender) hues.
The 61 LRV means this shade – part of the Classic Color Collection – can help brighten the room, making it an incredible choice for small living rooms or bedrooms.
Benjamin Moore Gray Wisp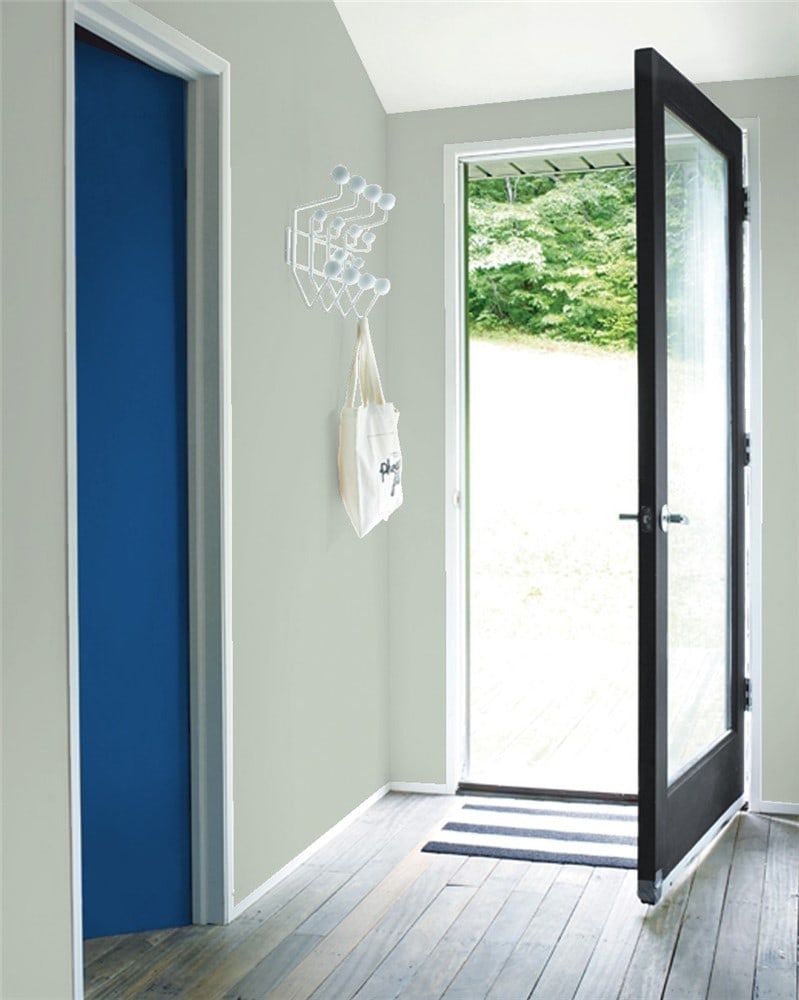 Gray Wisp (1570) by Benjamin Moore is a fabulous blue-gray that features undertones of blue, gray, and green, depending on the room's lighting.
This shade belongs to the Benjamin Moore Classic Color Collection, consisting of 1,680 timeless colors. You can use this lovely shade for bedrooms, entryways, kitchens, or dining rooms. It's also the perfect color to pair with dark, dramatic colors like Black Ink (2127-20) or Patriot Blue (2064-20).
Wisp has an LRV of 54, meaning it's almost perfectly proportioned between light and dark. So if you have warm wood-toned floors, Gray Wisp could be the perfect wall shade to tone down the rich hues of the floor.
Benjamin Moore Gentle Gray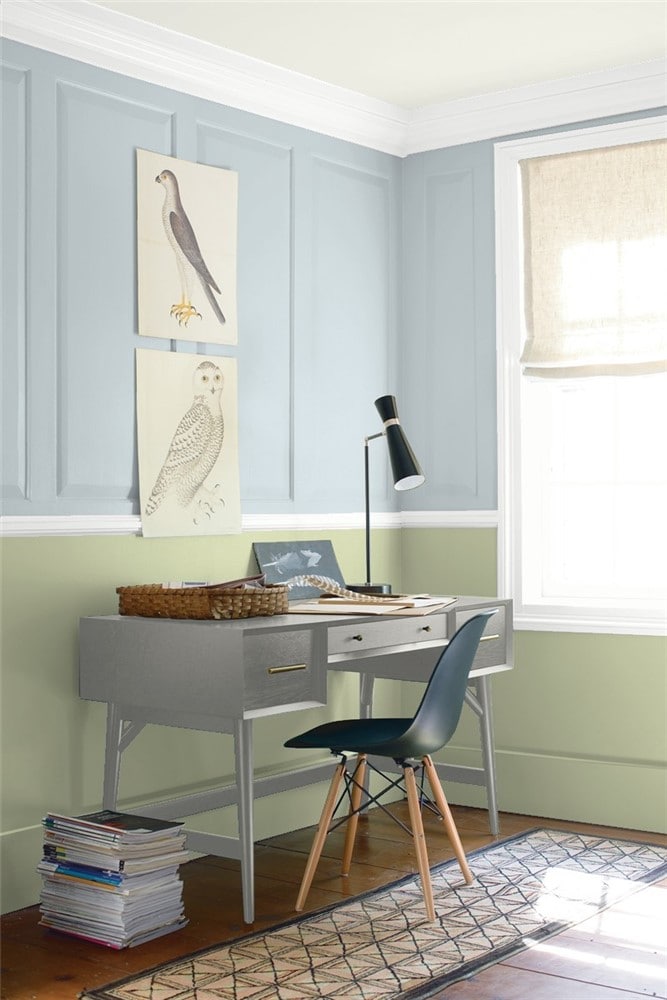 Benjamin Moore Gentle Gray (1626) is a soft blue-gray with faint lavender and blue hues on a gray base. With an LRV of 58, Gentle Gray can remind you of an early fog blanketing the horizon.
Used as the color for your walls, Gentle Gray can work for any room. The soft cool tones make it an excellent color choice for a luxurious spa-like bathroom, a peaceful bedroom escape, or a subtle yet inspiring color to keep you centered while working in an office.
You can pair Gentle Gray with warm reds like Hot Apple Spice (2005-20), earthy oranges like Cirisbud Canyon (076), darker grays like Steel Wool (2121-20), or Urban Nature (AF-440), or grayish blues like Alfresco (1672).
Behr Reflecting Pool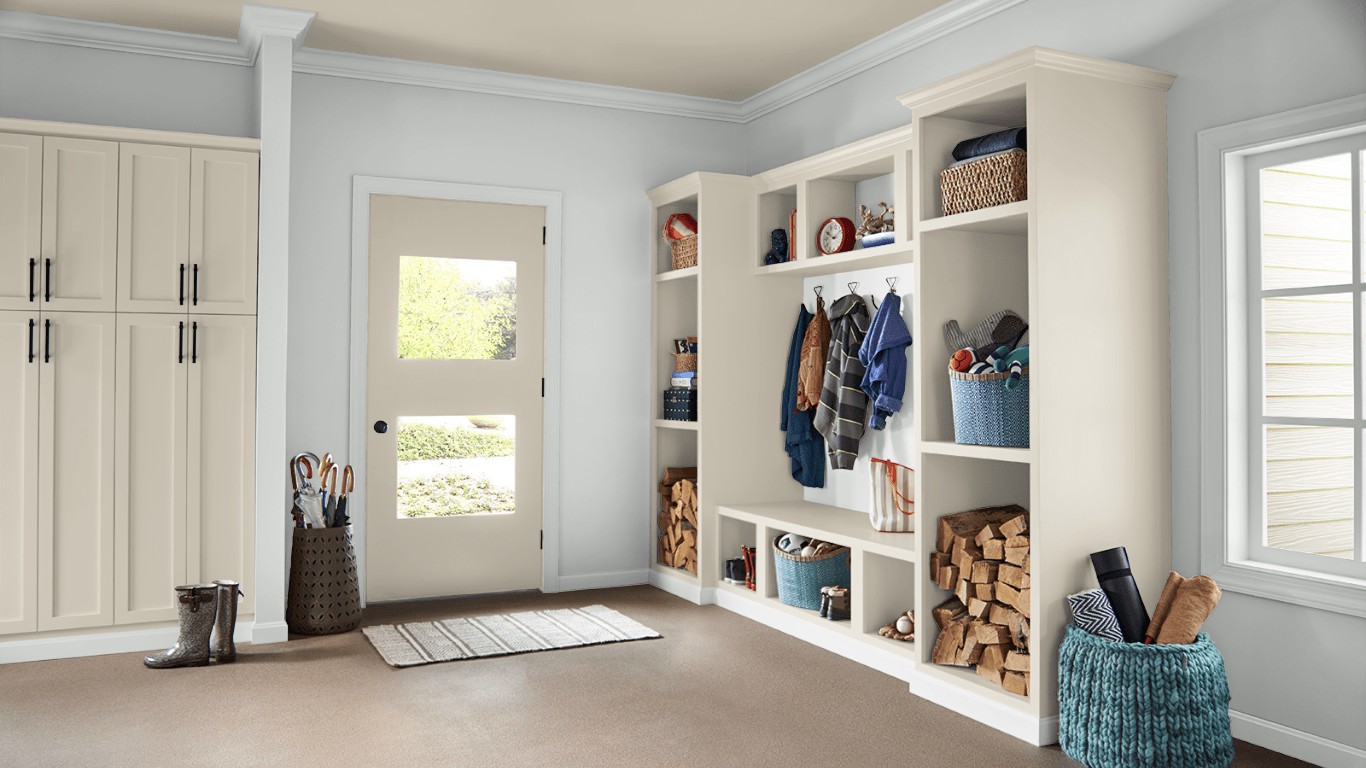 Reflecting Pool (720E-1) by Behr is a cool, light gray with an LRV of 73, meaning this color will be excellent at bouncing light around to brighten up smaller rooms.
This crisp, cool blue-gray is a gorgeous solution for decorating mudrooms, bathrooms, entryways, or bedrooms where you're looking for a color that's more of an icy blue.
Pair with coordinating colors like New House White (RD-W10), Zen (PPU11-14), or Misty Lavender (S570-1) for a charming color palette.
Behr Light French Gray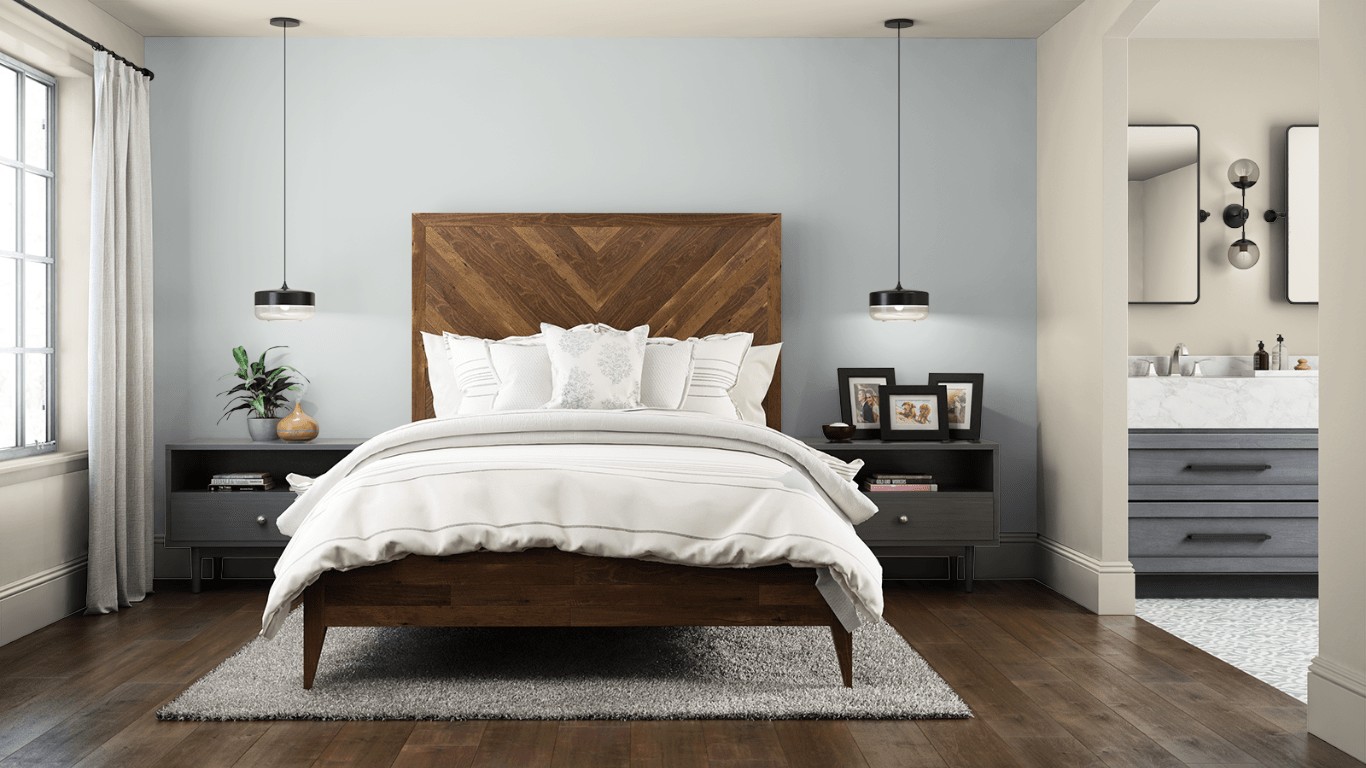 If you're looking for a lighter shade, Light French Gray by Behr (720E-2) is an elegant soft grayish blue with lavender to blue undertones that may look silver in some light.
With an LRV of 61, this cool shade of blue gray can help brighten up dim rooms and make your space look larger and more open.
While any space can improve with this color, it can make a statement for welcoming entryways, soothing bathrooms, and romantic bedrooms. You can coordinate with warm grays, mauves, lavenders, and even brighter bold blues like Snowboard (S460-4).
Blue Metal by Behr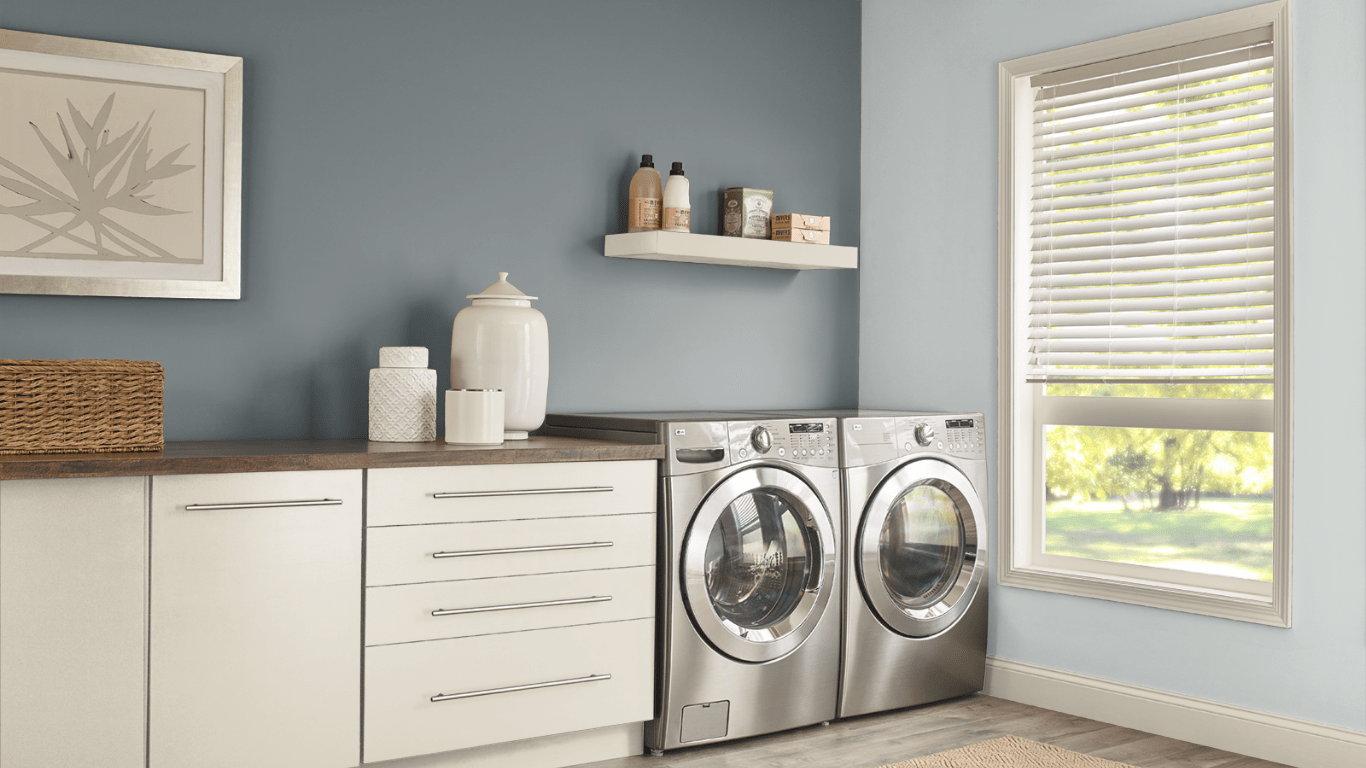 Blue gray colors don't always have to be light in color, as demonstrated with this gorgeous dark blue gray shade of Blue Metal (HDC-AC-25).
This paint shade does have a low LRV of 12, so it wouldn't be the best color in rooms with little to no natural or artificial light, lest you make your space feel more like a dungeon.
But in well-lit rooms, this charming shade can create a dramatic scene, especially when you use it for an accent color on one wall, paired with a softer, lighter shade of blue gray for the rest of the walls.
Blue Gray LRV
Blue-gray shades can have a warm or cool nuance with various LRVs (Light Reflective Value). LRVs measure on a scale of 0 (standard black) to 100 (standard white).
The higher a color's LRV, the more the color will reflect light into the room. Conversely, the lower the LRV, the darker the room will seem because the paint absorbs light rather than bouncing it back.
You can pair blue gray shades with neutral colors, but this color combination can also pair well with pinks, rusty oranges, or greens. Depending on the shade of blue gray and the lighting, you may notice undertones of greens, purples, mauves, or pinks.
Take the Time to Live – and Fall in Love – With Your Perfect Color
It can be challenging to pick a blue gray with the right balance of blue and gray undertones. So the decision isn't one that you should make instantly. Instead, you should consider spending a few days living with the different shades you're debating to see which one calls to you.
You can paint sample patches on the wall, being sure to choose a spot that will receive different types of lighting so you can see how the color looks at various times of the day.
Or you can use peel and stick samples, making it easier to test your colors on different parts of the wall without having to paint them. Pick up your favorite blue-gray colors here.
Blue Gray Pairing Colors
Dusty Rose
Fuscia
Pink
Lavender
Orangish yellows
Red (with some shades)
Cream
Grays
Whites
Greens
Purples
Dark blues
Navy
Final Words
As this list shows, there are multiple shades of blue gray paint colors, in various tones from light to dark and with a range of undertones.
This classic color combination can work for most areas of the house, although you will want to consider the space's size, lighting, and uses to help narrow down the proper shade. We hope you enjoyed this list of the 13 best blue gray paint colors from Sherwin Williams, Benjamin Moore, and Behr.