Decorated Life is reader-supported. When you buy through links on our site, we may earn an affiliate commission. Learn More
What Color to Paint Ceiling Beams
Ceiling beams are one of those daring, bold features that make the entire room look grand. But they also allow for a bit of rustic coziness, making the entire room feel a lot warmer.
But how to go about ceiling beams? Since they're practically exposed beams that hold up your roof, they're usually a neutral wood color. But should you leave them as such? Or do you add some color to match the room? We're here to help you out.
Keep Them Natural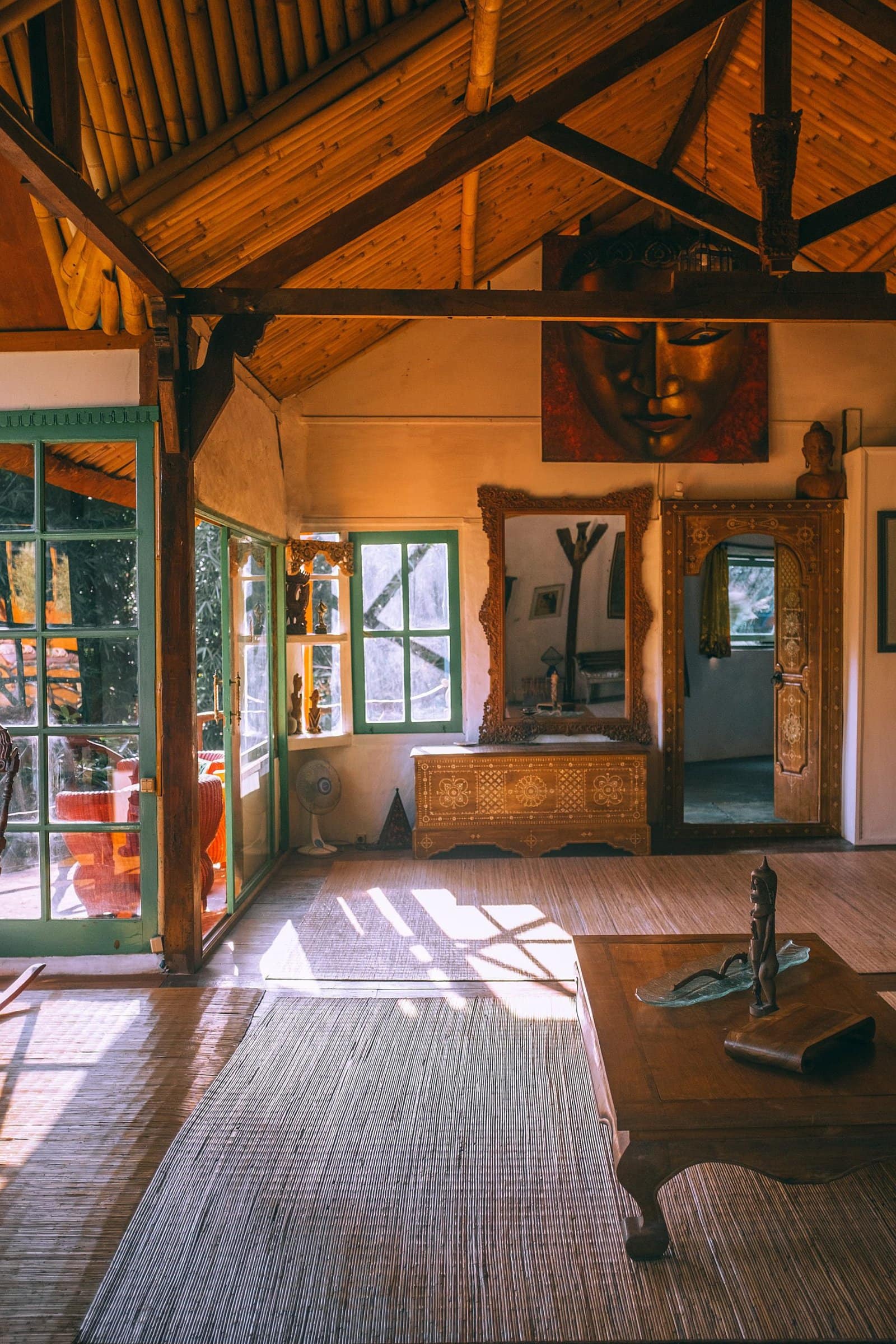 When featuring ceiling beams in your home, the easiest thing is to keep them the same natural wood color they came in. And you won't be wrong by doing this, since it still looks breathtaking. It works wonders in many homes, especially ones on the rustic side.
If you want to create some additional flair you can paint over a transparent glossy coat that will give your ceiling beams a new shine.
Create a Modern Look With Black Ceiling Beams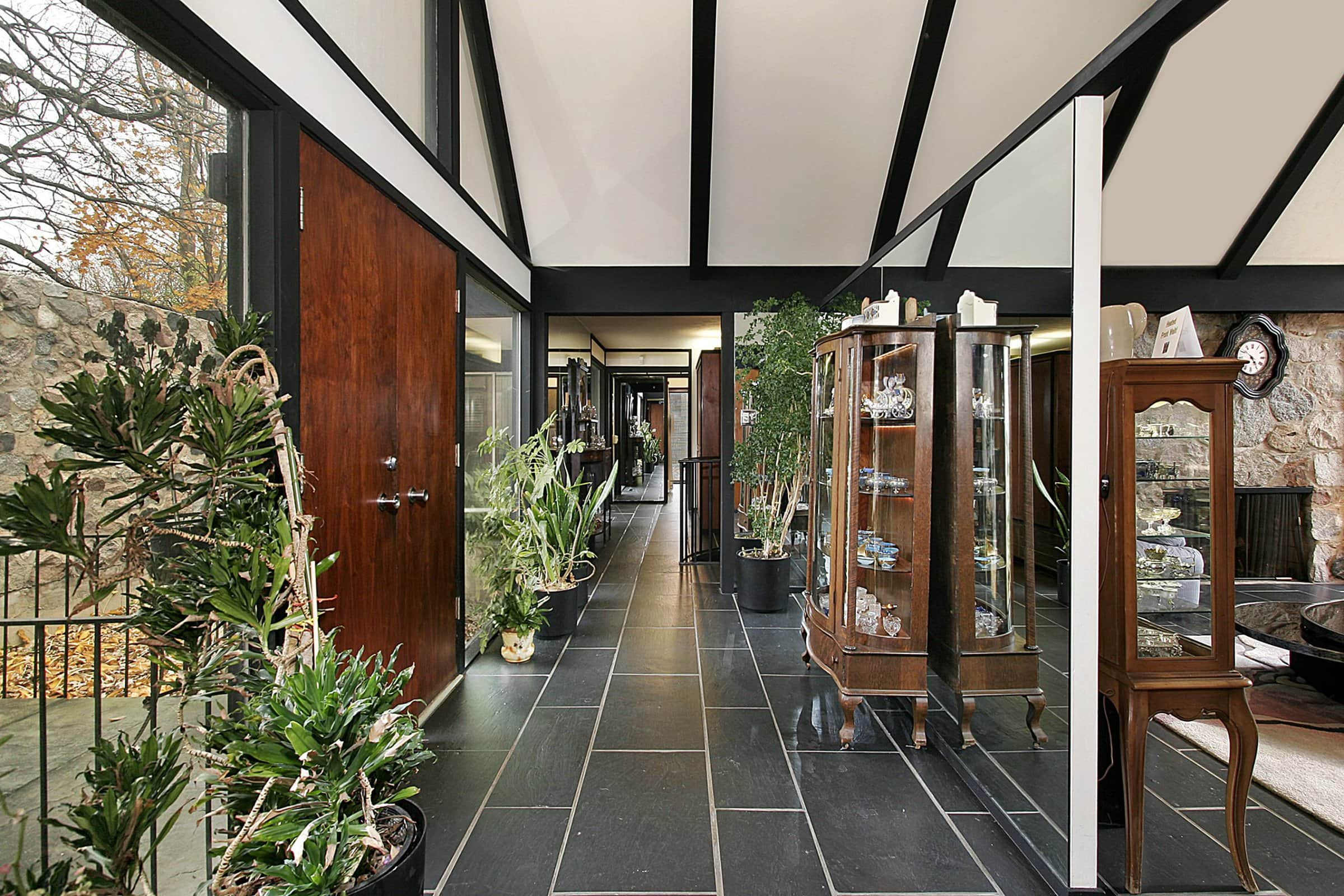 Who said ceiling beams have to look rustic? You can add a modern spin to your ceiling beams by simply painting them black, especially if they're not made from wood. After all, black's been the "it" color in interior design for a while now.
The key thing to remember is that a dark ceiling will feel lower than a bright one, so beware of that if you already have a low ceiling.
Go for Medium Wood Ceiling Beams for a Warm Traditional Look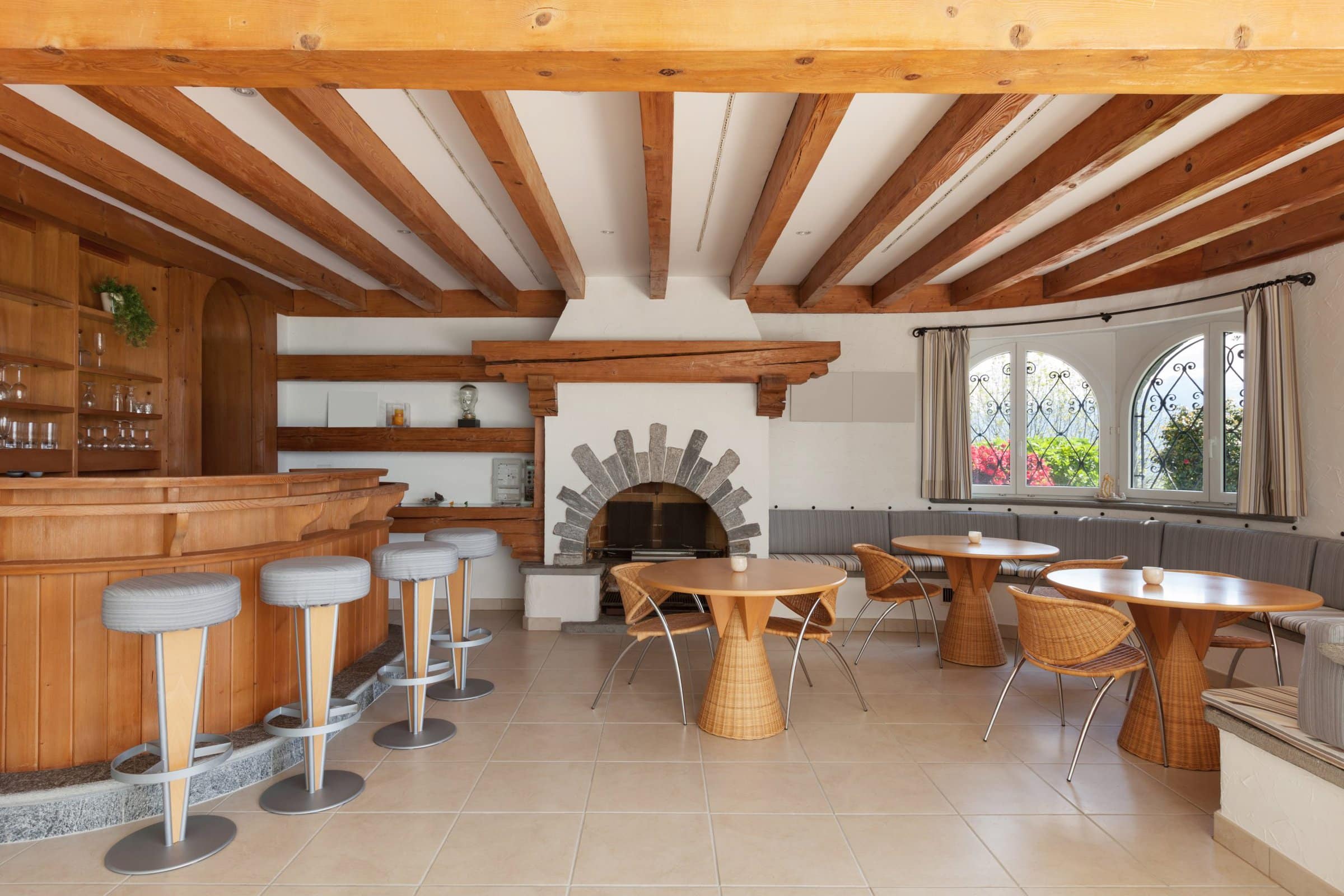 If you like the natural look of the ceiling beams, but just want to make it match your home a bit better, go for medium brown wood paint. It adds a warm touch to your home, which is perfect for traditional homes.
Here they decided on this gorgeous medium wood color to match their ceiling beams with the rest of the wooden furniture. This creates a wonderfully cozy room.
You Can't Go Wrong With White Ceiling Beams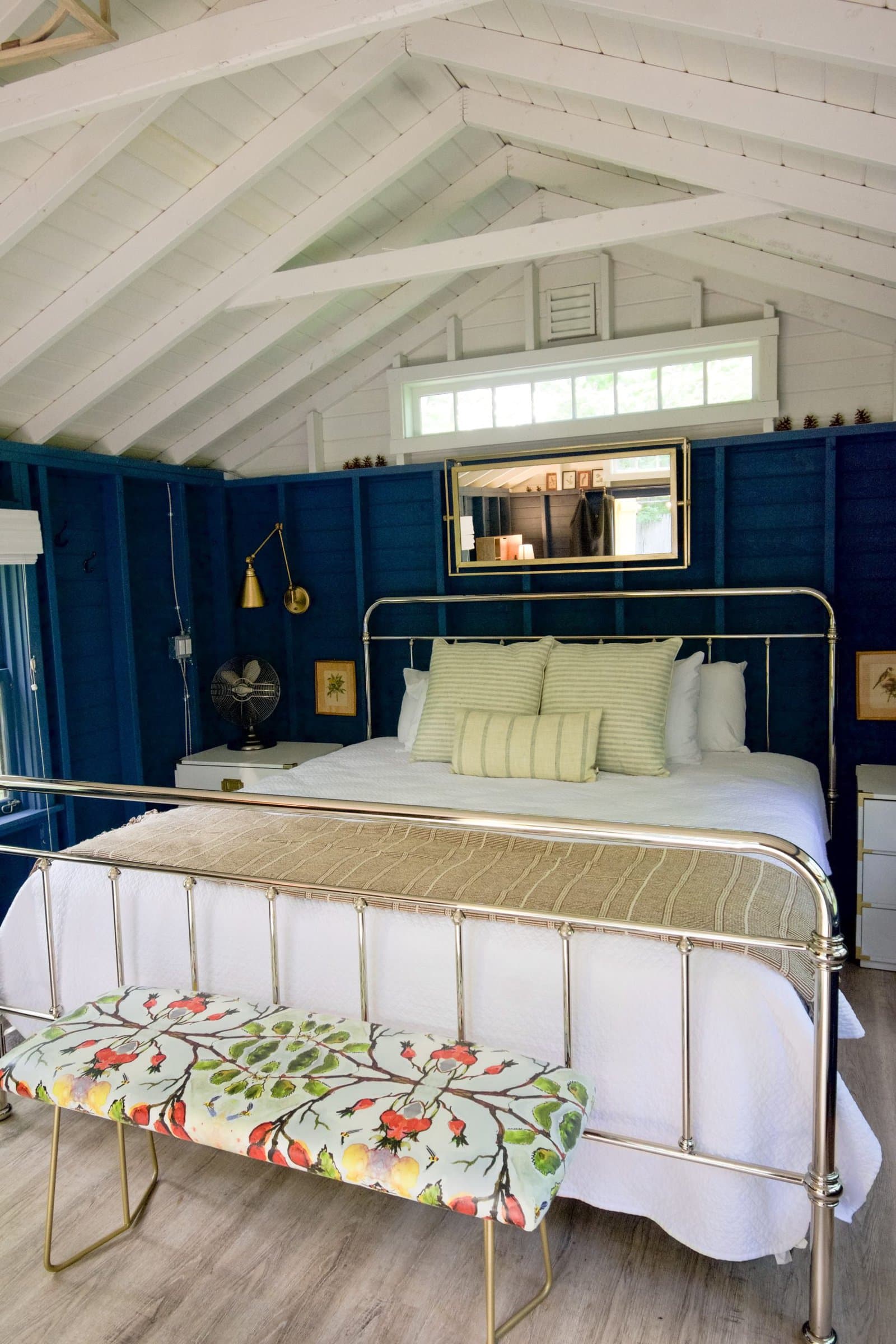 White is one of the most popular colors for interior design and has been for a while now. It's a timeless pick because it's bright, but also neutral, so it can fit well in any home, and match practically any color.
So it's only natural that it works so well for ceiling beams. White ceiling beams won't be as noticeable, especially if you also have white ceilings, but they'll still create that gorgeous effect! All in all, you can't go wrong with white ceiling beams.
Blue Looks Lovely on Ceiling Beams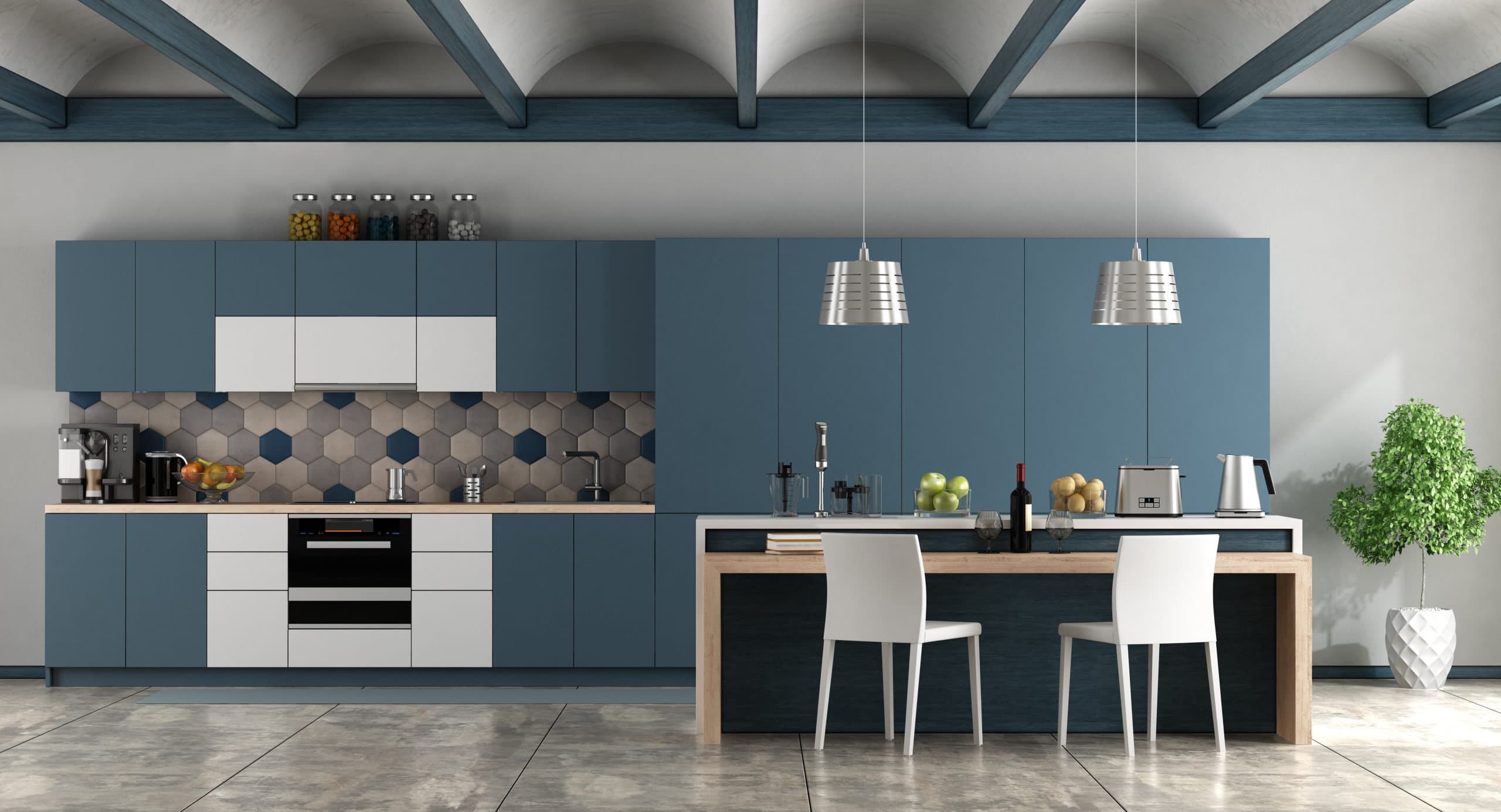 If you want to create an all-blue look in your home, you can paint the ceiling beams the matching color. It's a beautiful natural color that will work so well on ceiling beams.

No matter if you want to create a modern look, or a more traditional one, there's the perfect shade of blue for each. For example, sky blue is perfect for ceiling beams, as it can easily make the beams look like the actual sky.
Olive Green Ceiling Beams Look Dashing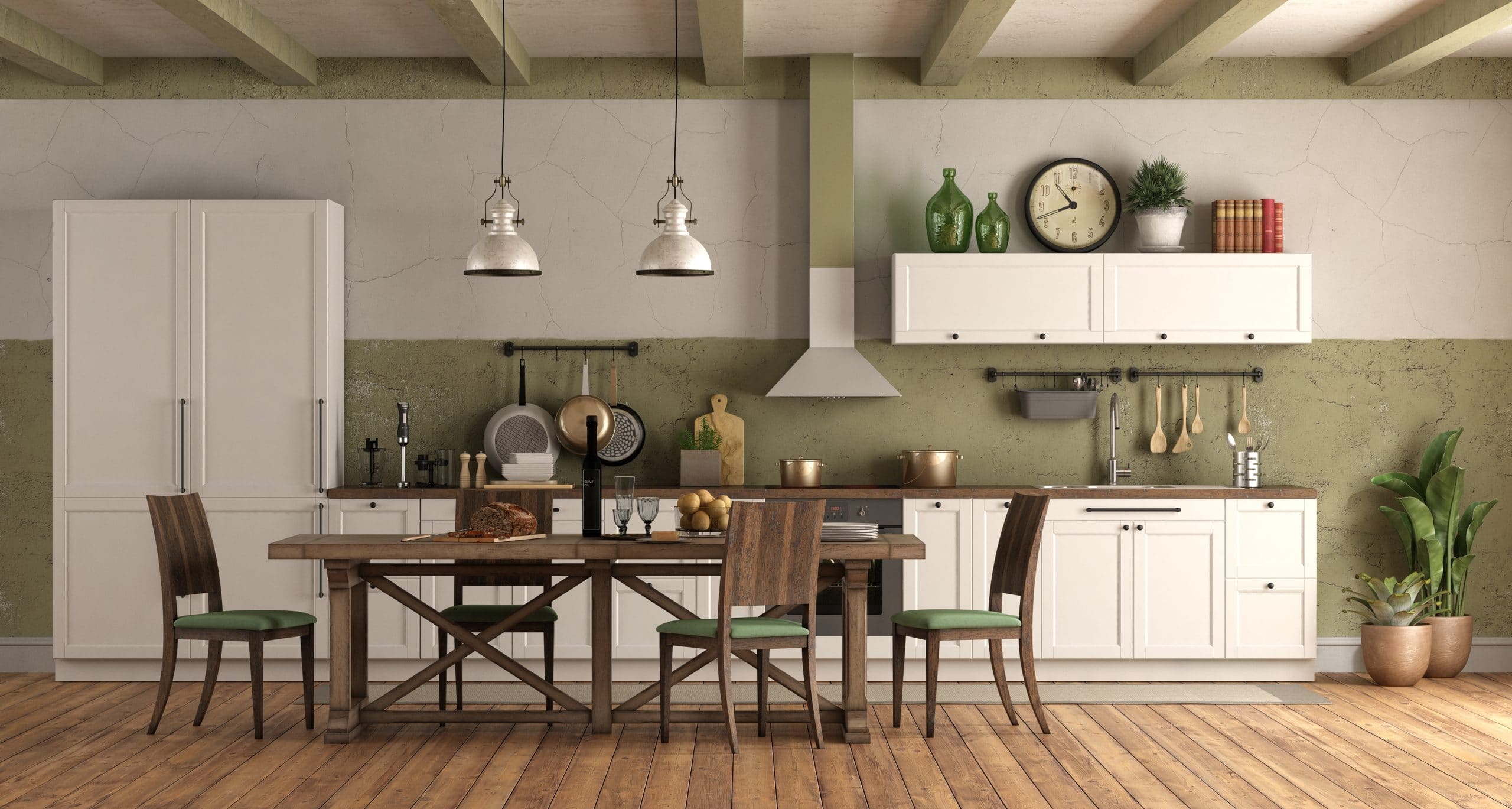 Olive green is a beautiful, yet serious color. Because of its dashing earthy tones, it looks fantastic in all kinds of homes and color combinations. So it's only natural that it works well with ceiling beams.
Here they painted the ceiling beams the same color as the kitchen walls, creating a gorgeous unified look, that also feels quite calming.
Chocolate Brown Ceiling Beams Look Quite Serious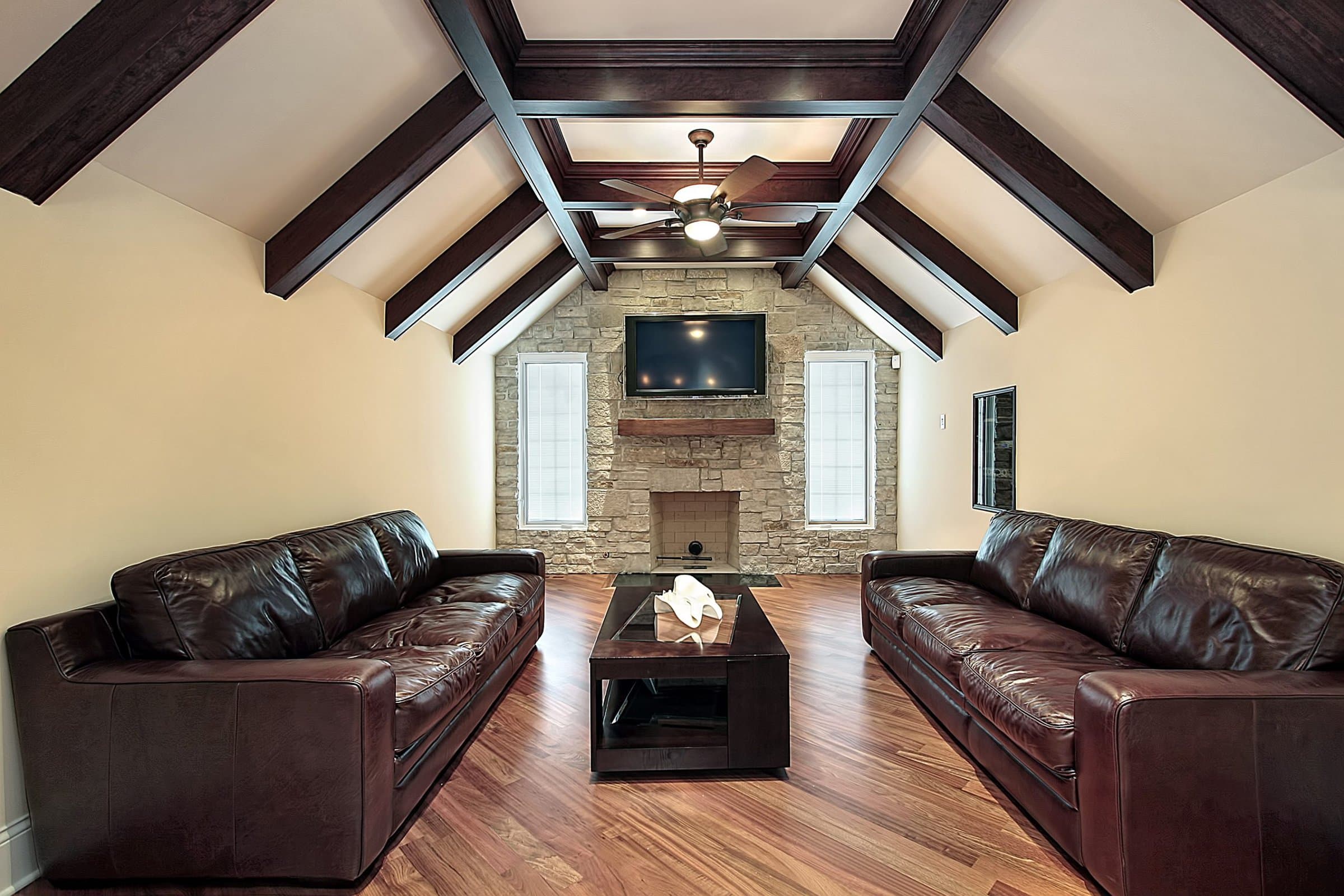 It's important to make sure your ceiling beams match the overall look of the entire room. That way, you'll create a cohesive look, without anything odd. A great way to do so is to match their color with your main pieces of furniture.
Here they picked out chocolate brown, which looks marvelous. These chocolate brown ceiling beams are an exact match for the couch, which makes the room look coherent. This beautiful, dark color gives the room a serious vibe.
Red Is an Unconventional yet Gorgeous Pick
Red might not be the first color that comes to mind when considering a color for ceiling beams, but it still works quite well. If pure red is too dramatic for you, you can go for a toned-down version or even a reddish brown.
Here they picked a red-toned brown paint for the ceiling beams, giving the entire room a much warmer look. Paired with the red-toned fireplace, as well as, some fun red decor such as this candle in front, they create a stunning cohesive look.
Gray Ceiling Beams Look Lovely and Very Neutral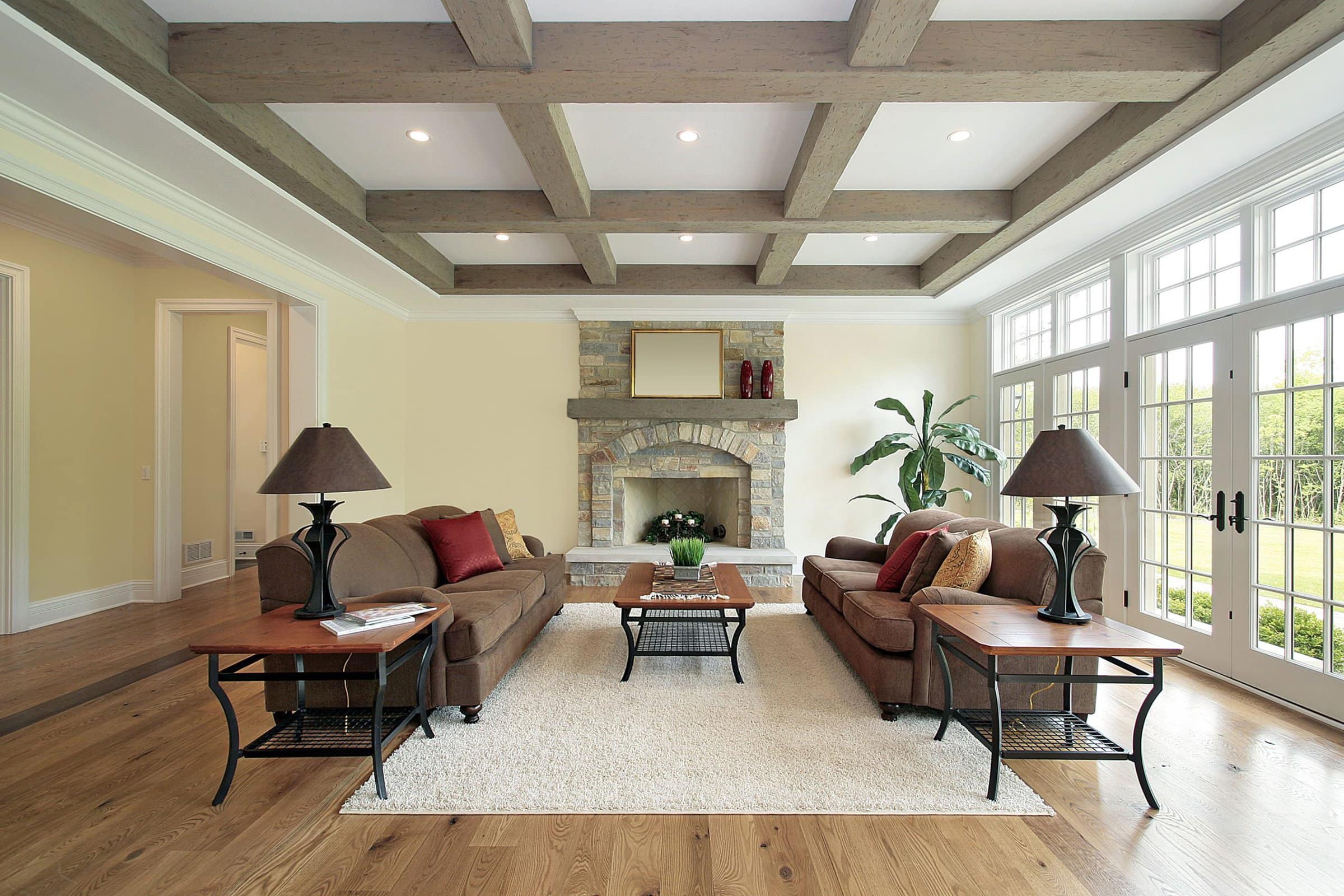 Gray is a cool, neutral color, that can blend well with practically any home, which makes it such a phenomenal color for ceiling beams. Light gray is a soft color choice that feels pretty natural as a ceiling beam choice.
Here they matched the ceiling beams with the neutral-toned furniture, creating an overall balanced look.
In Conclusion
Exposing ceiling beams is a marvelous way to add an extra dimension to your home. But you can easily style the beams by coloring them differently to make them match your interior design.
Keep in mind that, no matter their color, darker ceiling beams will make your room appear smaller, while lighter-colored beams will create a more open space!