Decorated Life is reader-supported. When you buy through links on our site, we may earn an affiliate commission. Learn More
14 Best LED Lights for Kitchen Ceilings
When you're redesigning a kitchen there are so many options to choose from. It's both really fun to start with a blank slate and choose your own furnishings, but also a little daunting!
There are so many different colors, shapes, sizes, and styles, and all of these choices depend on things like the age of your house, and the size and style of your kitchen. If you're struggling at the moment, then take a moment to flick through this list of the 14 best options for LED lights for kitchen ceilings for a little inspiration.
Traditional Street Lamp-Shaped Kitchen Ceiling Fixture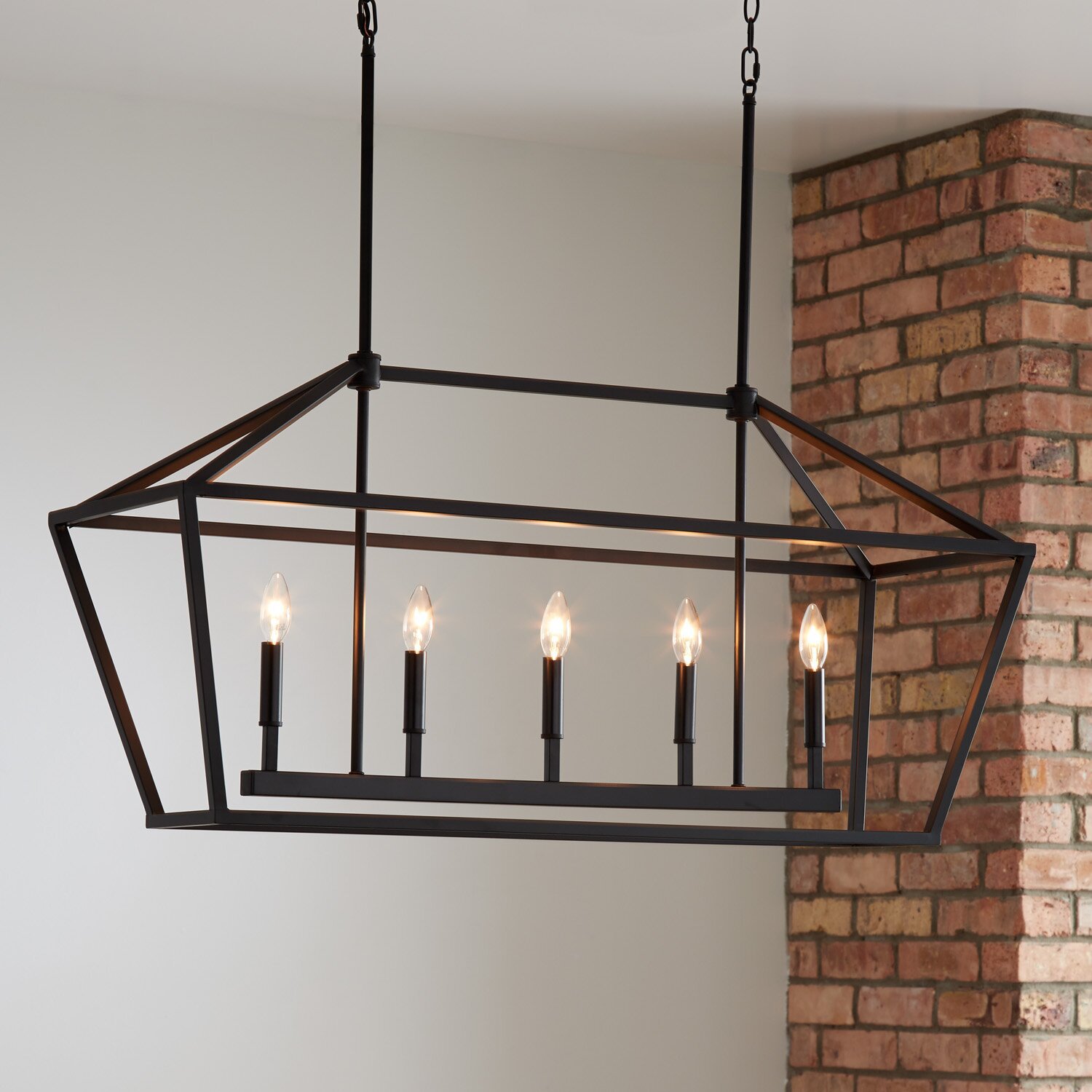 Starting with arguably one of the most unique pieces available at the moment, this pendant kitchen lighting set is a great option if you're looking to create a focal point in your kitchen.
This led kitchen ceiling light would look great with a modern black and white theme, but the traditional street light shape would also lend this light well to a more traditional style home with wooden fixtures – particularly if you have a bigger kitchen with an island to create a focal point. Despite being a really unique design it's actually a very flexible piece.
Simple Daylight Ceiling Panel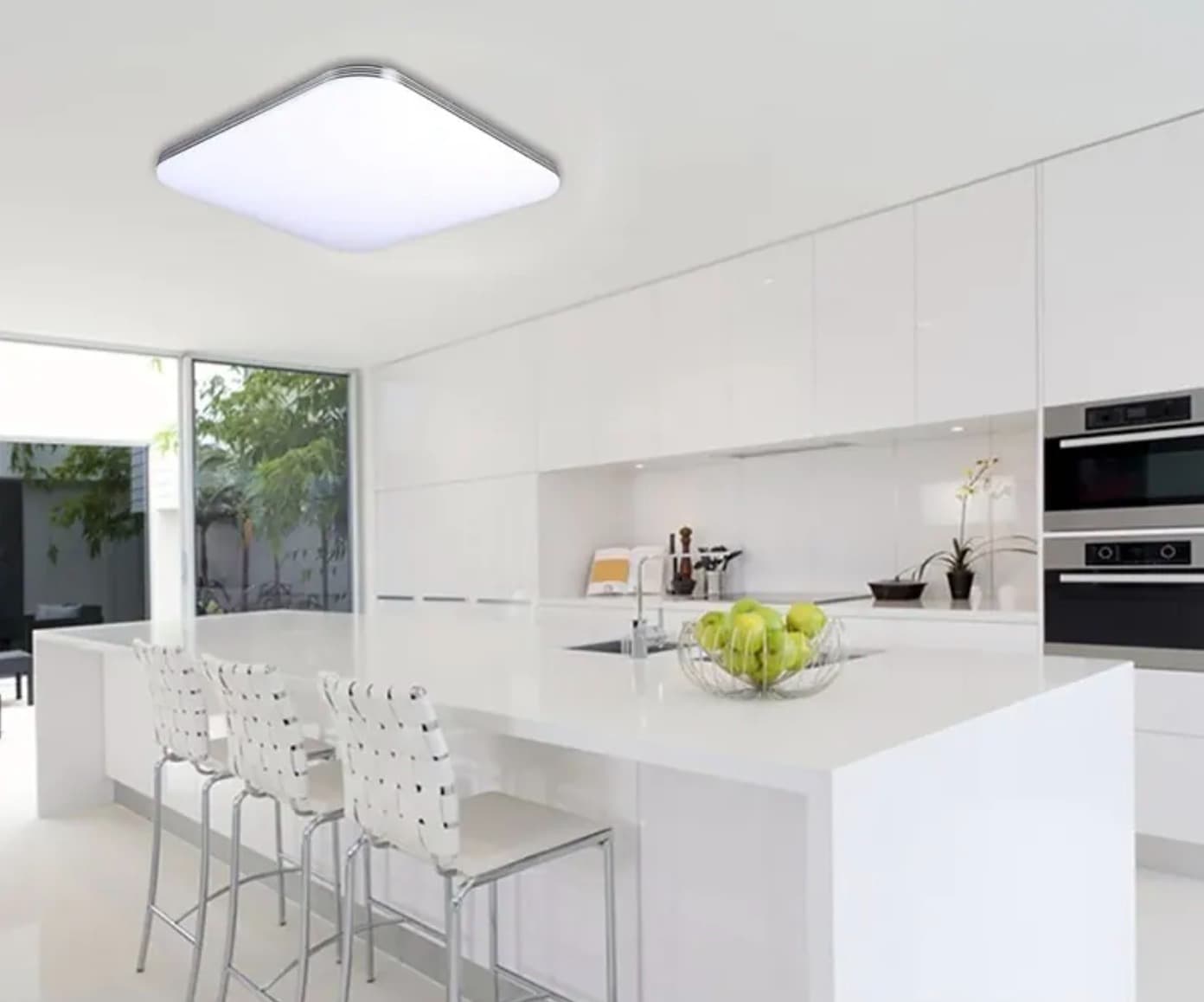 If you have a smaller kitchen, or you're looking for something that will blend in instead of being a feature, then this flush mount LED ceiling light would be perfect in your kitchen. The simple design of the light makes it feel almost like you have a skylight window in your kitchen.
It's marketed as an extra-bright ceiling light with 0 dark spots, so it's perfect if you're looking for something no-fuss. Whether you have a small kitchen, an open plan kitchen/diner or a tiny kitchen in a dark corner of your home this light would be a great option for you.
Black and Gold Mesh Pendant Light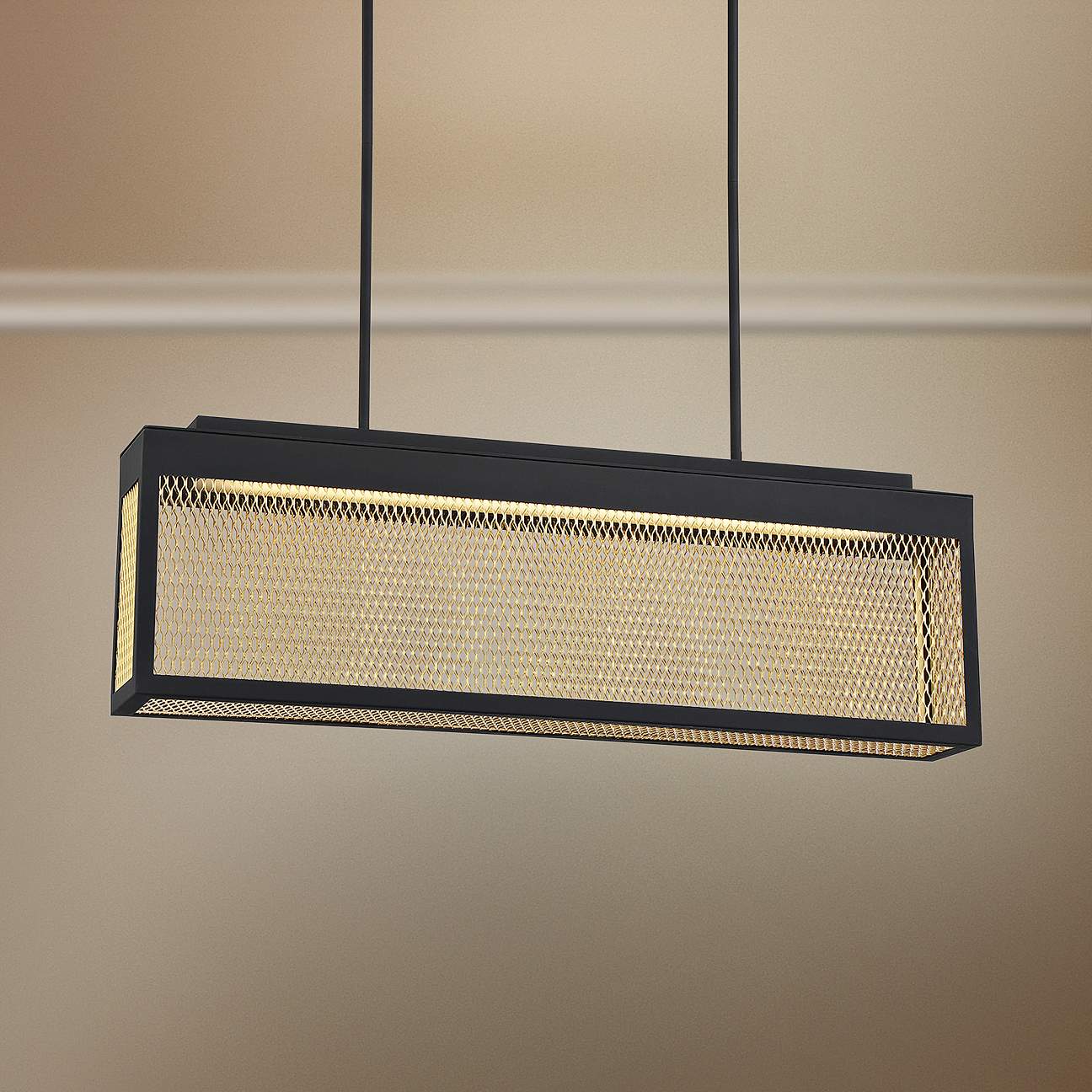 When trying to decide between more ornate kitchen lighting fixtures or thinking about keeping it simple, this black and gold led kitchen pendant light would be an excellent compromise.
The gold mesh gives a unique design feature, without being a major feature within the room. This light would work well in a modern kitchen, with either light or dark colours, above a kitchen island, dining table or even the sink!
LED Four-Pendant Light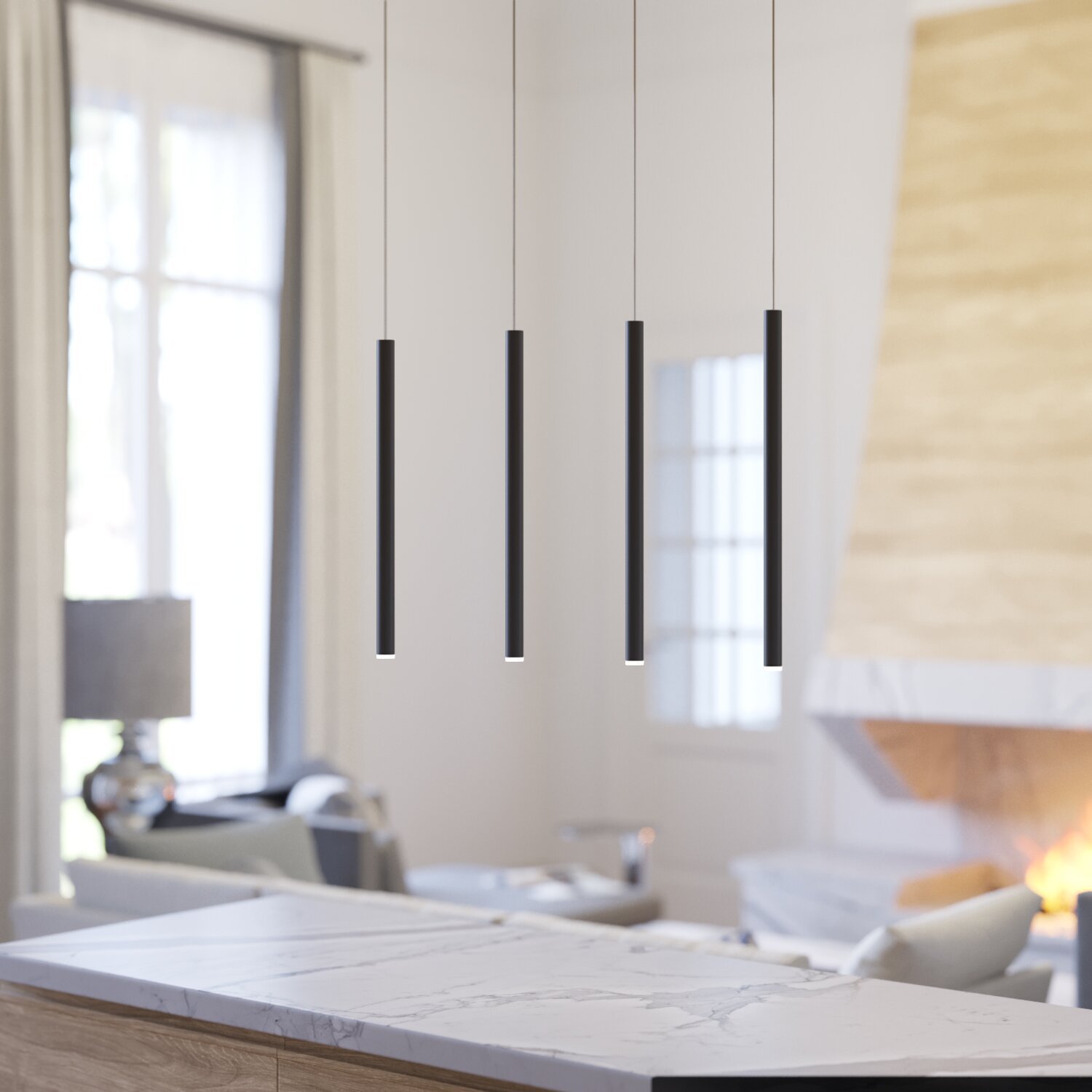 If you're looking for something a little more minimal, this quad-baton led kitchen lighting set might be just what you're looking for. The four hanging pendants are minimalist metal rods, available in plain black, bronze, or a mixture of the two.
Despite being small they add a lot of light to a space and would look great hung above a kitchen island or breakfast bar to add extra flare to your space.
Turning LED Kitchen Lights into Art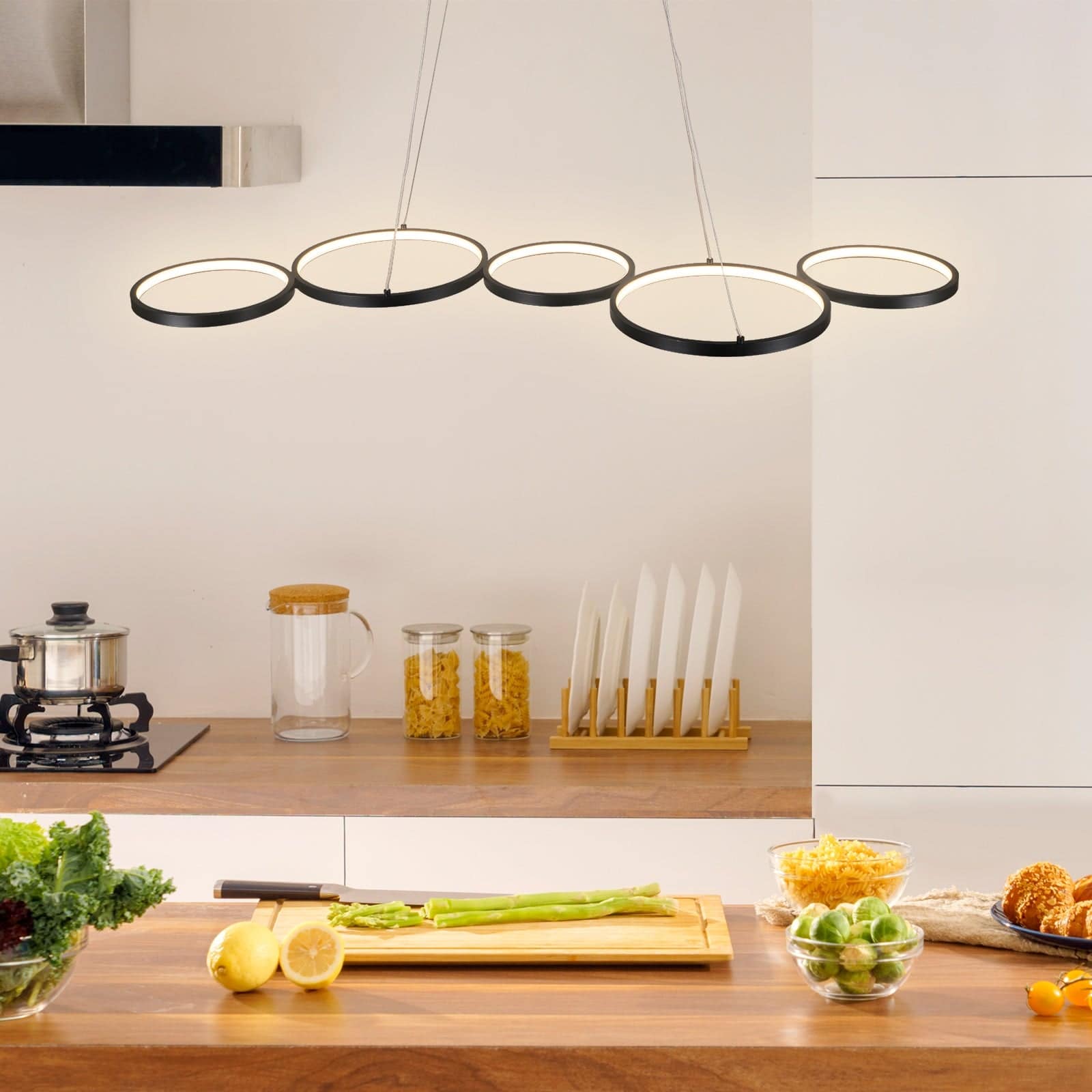 Finding bright ceiling lighting that's also unique can feel like a struggle, but this five ring pendant light from Overstock is just as much of an art piece as it is functional.
While this piece is versatile it would look particularly good in a modern kitchen diner – especially if you love the monochrome or all white look. You could even add this to a forest green or navy blue themed kitchen with accents of gold or brass for an elevated modern look.
Modern but Subtle LED Kitchen Lights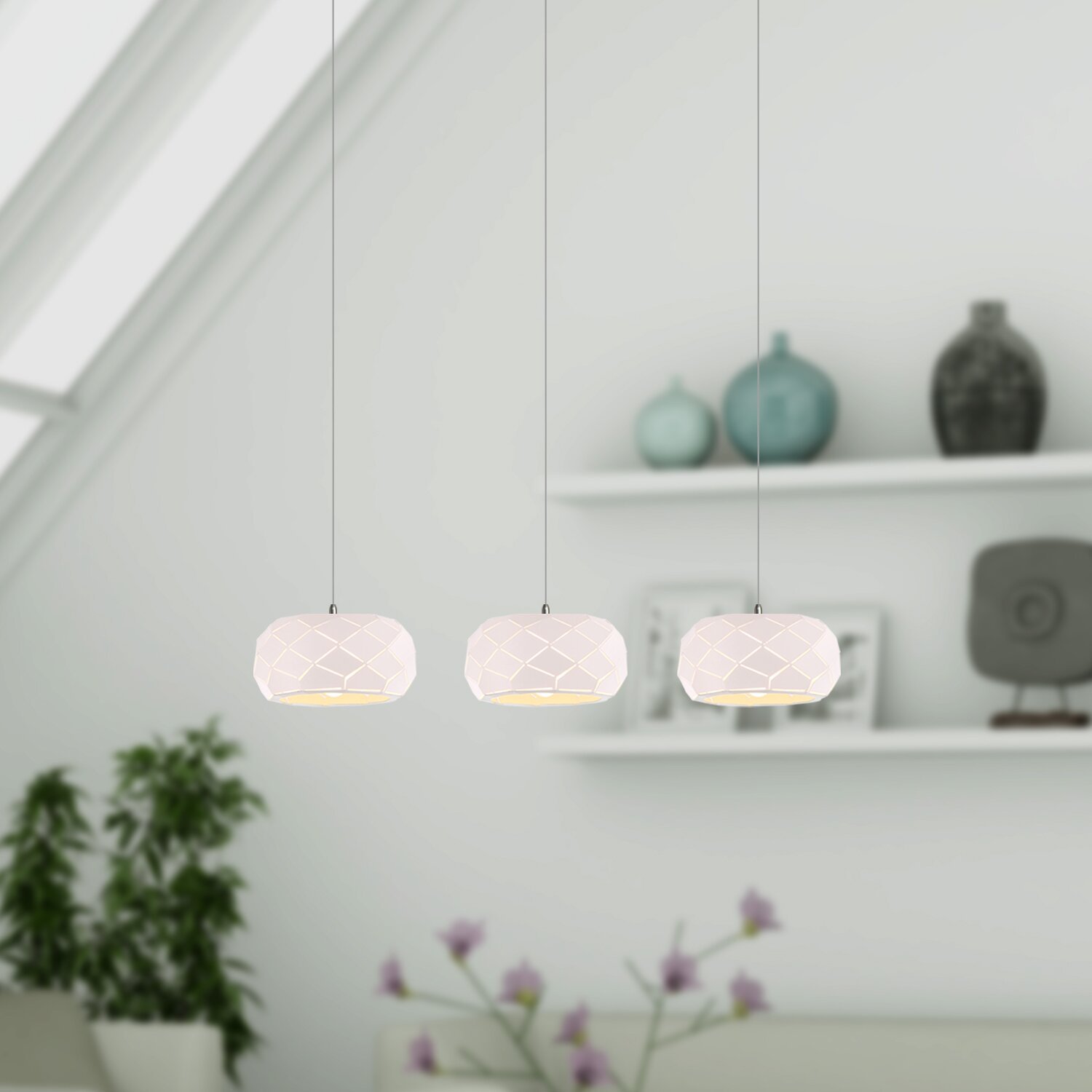 Stepping back towards the theme of "modern but subtle" these 3 small LED kitchen lights would be great in any style kitchen. The lights are highly adaptable with adjustable height cords and dimmable LED bulbs.
The lights have also been tested and approved for use in damp locations, which means you could use them in any part of the kitchen without worrying about their functionality. Despite looking delicate, these lights are actually made of metal which means they're easy to clean and very sturdy.
Simple LED Flush Mount Light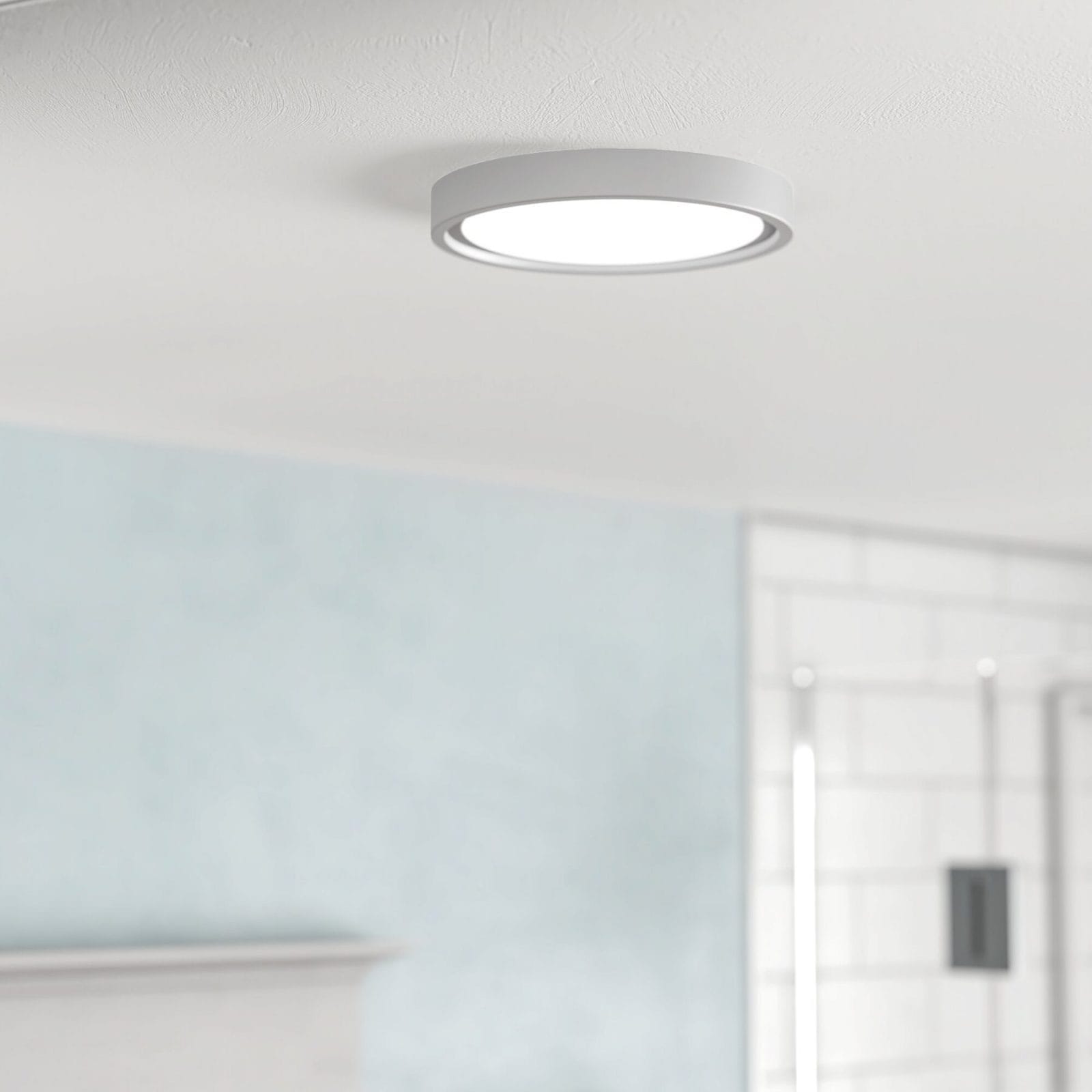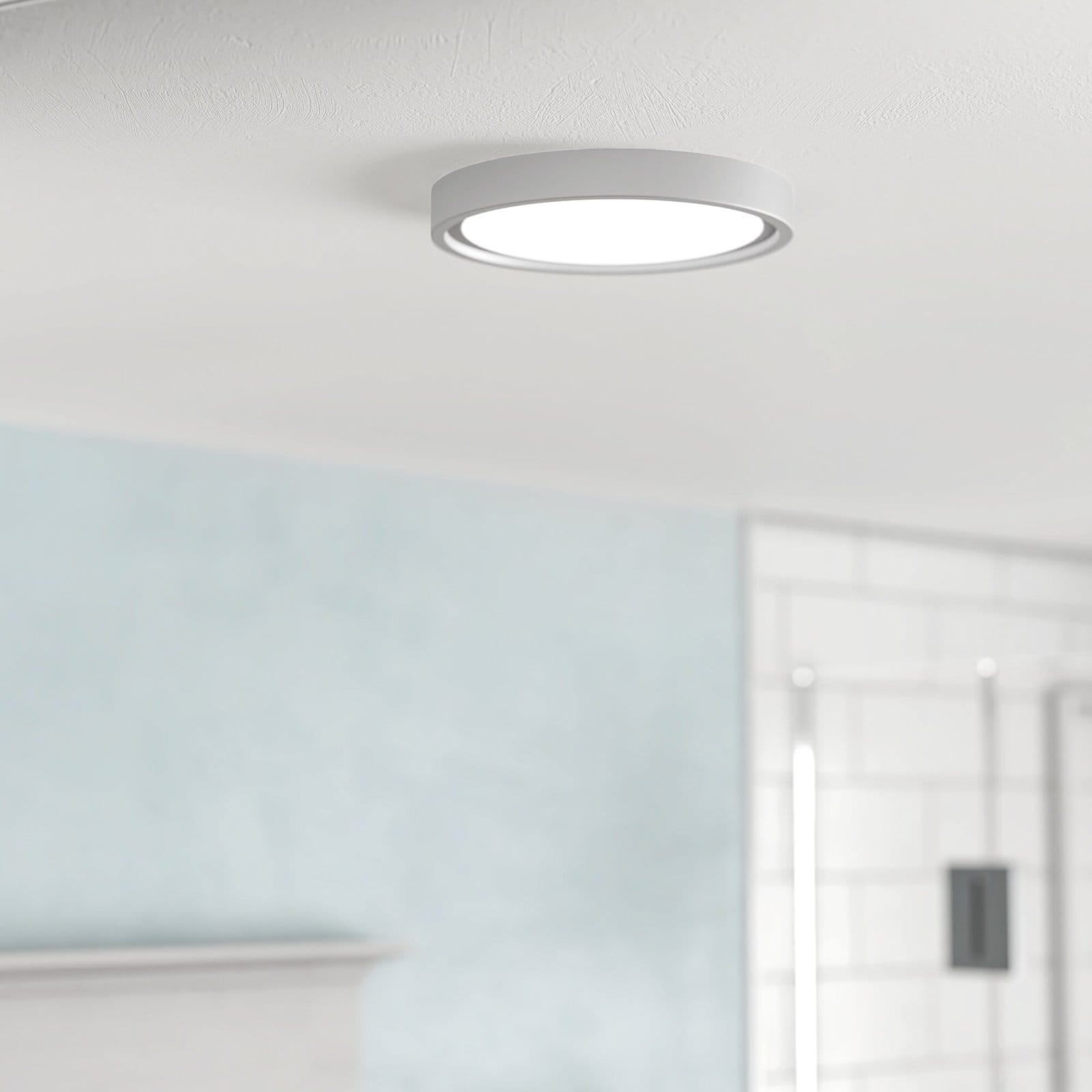 The flush ceiling light is damp-proof and adaptable for a sloped ceiling which is perfect if you live in an older house where the kitchen is part of a sloped extension, or even if you live in a top floor apartment.
It's also dimmable which is unusual to find for a kitchen, but is a lovely added feature if you're going into the kitchen to get a drink late at night and don't want to be woken up by something quite as bright. It's also very affordable too, which is great if you're redecorating on a budget.
Stunning Crystal Chandelier for Kitchens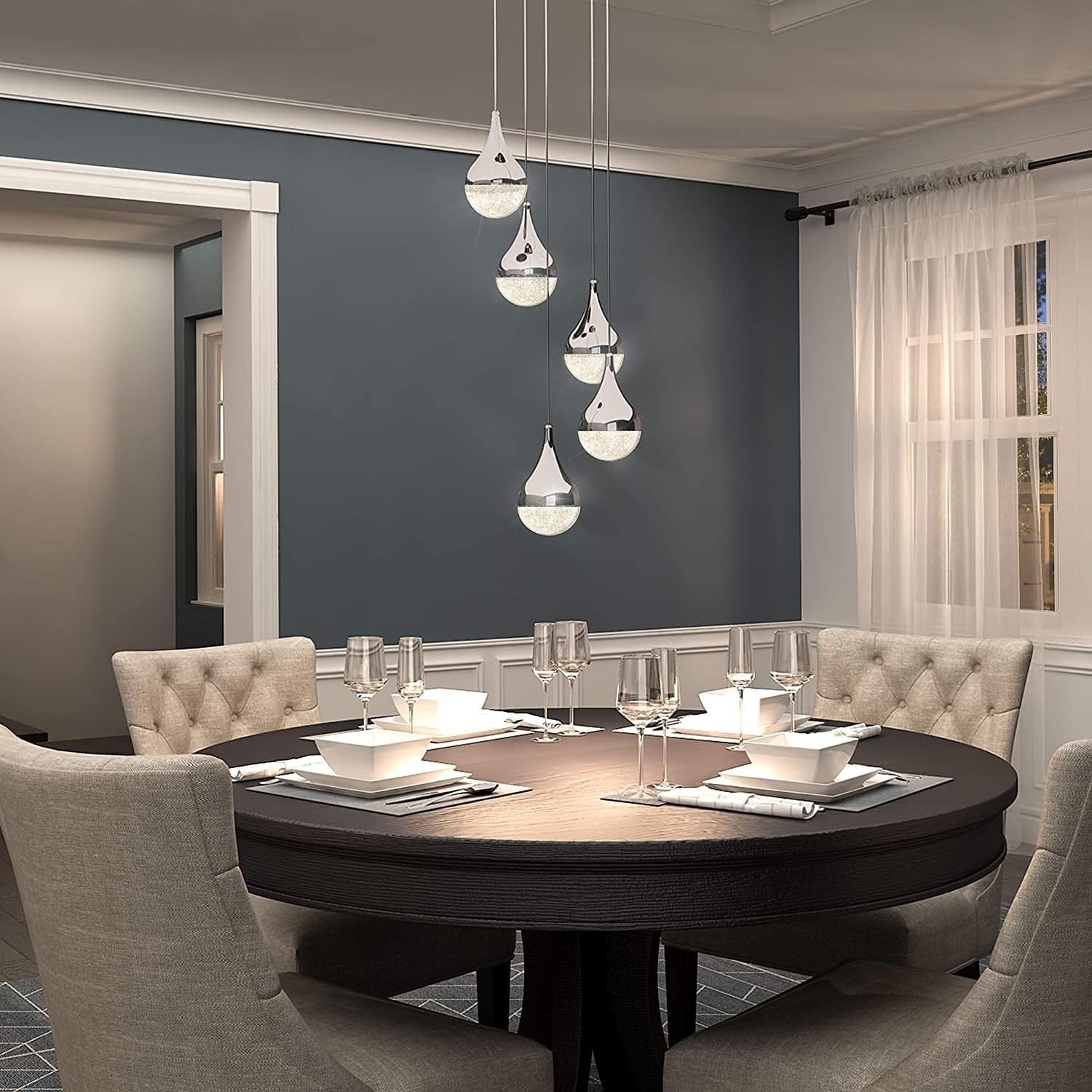 Having found something more suitable for smaller kitchens, it's time to go all out and plan the dream kitchen with these incredible silver and crystal pendant light. These really are the centre of attention and would look great as a focal point in the middle of a modern kitchen, even if you don't have space for an island.
They would also be perfect for above the dining table if you have an open plan kitchen. Yes they're very much a focal point, but who doesn't love a bit of sparkle?
Modern Star-Shaped Kitchen Pendant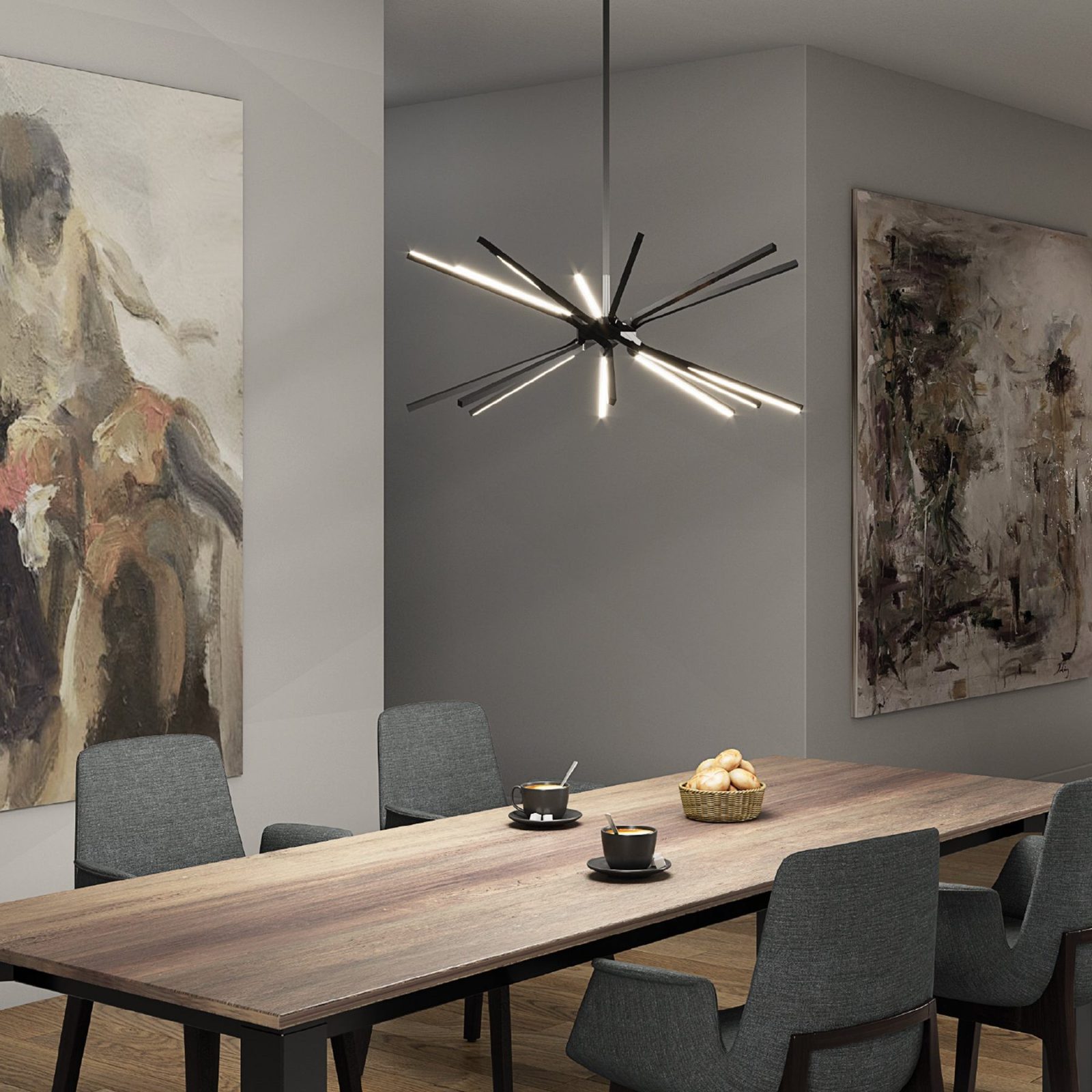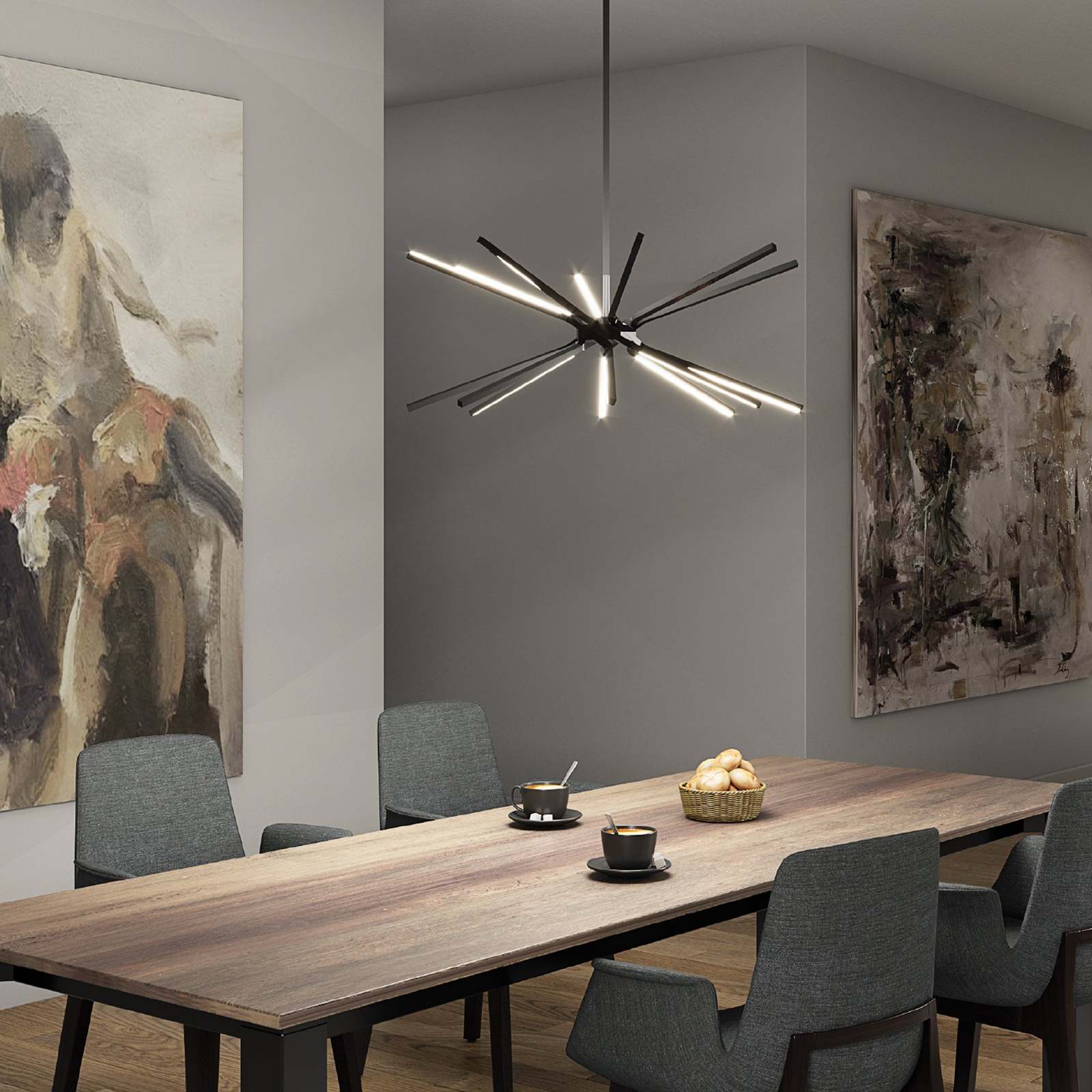 Luxurious chandelier-style lights with pearls and sparkle are great if you have the space, but they might not be entirely practical if you're looking for something to simply light the room. However, looking for a bright kitchen light that will sit close to the ceiling doesn't mean you're limited to plain options.
This starburst style kitchen ceiling fixture provides plenty of light for the whole room, but is also a more stylish option. It's available in black or white, is dimmable and height adjustable, meaning you can mount it just a few inches from your ceiling, or hang it up to 4 feet from the ceiling for a focal point in your kitchen or above your dining table.
Simple Flush Mount LED Drum Light for Small Kitchen Spaces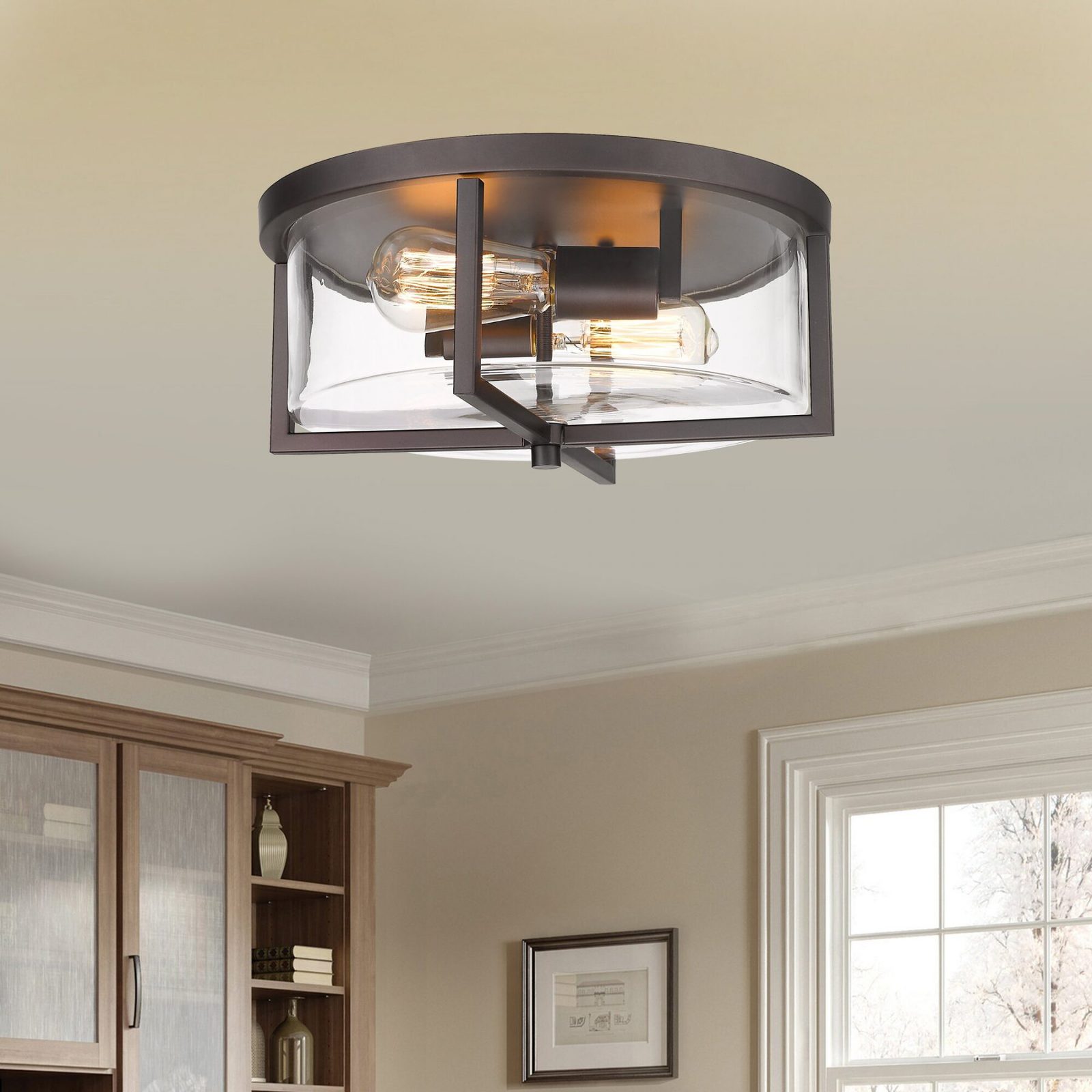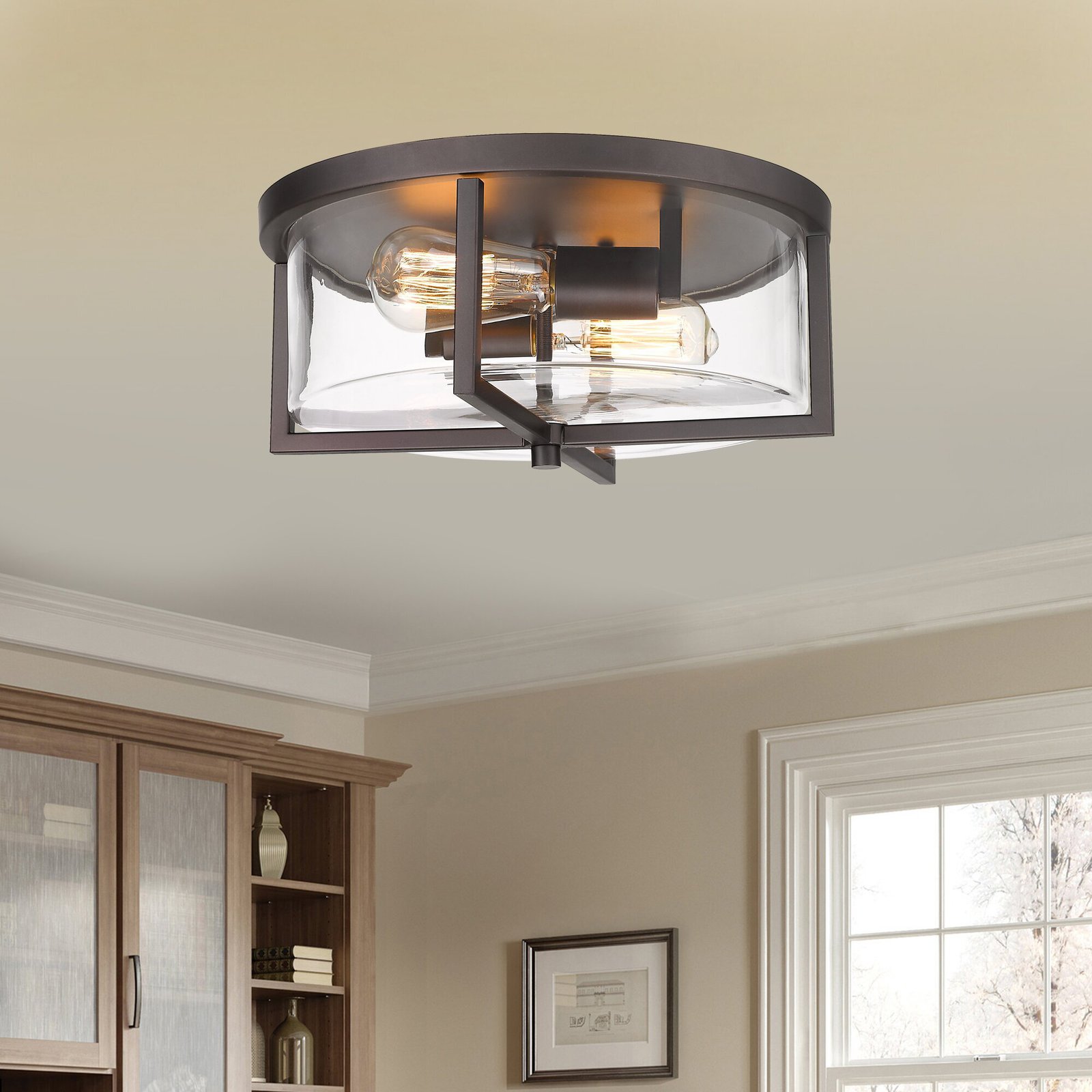 Kitchen lights shouldn't have to be boring just because you're limited on space. That's why this black metal drum light would be a great option for you.
Equally suited to either a modern kitchen or more rustic farmhouse style design, this damp proof LED kitchen light would be ideal. Although the bulbs look ornate, this lighting fixture is actually fully LED compatible, meaning you can have a beautiful looking light even in the smallest of kitchen spaces.
Sleek Geometric Kitchen Island Pendants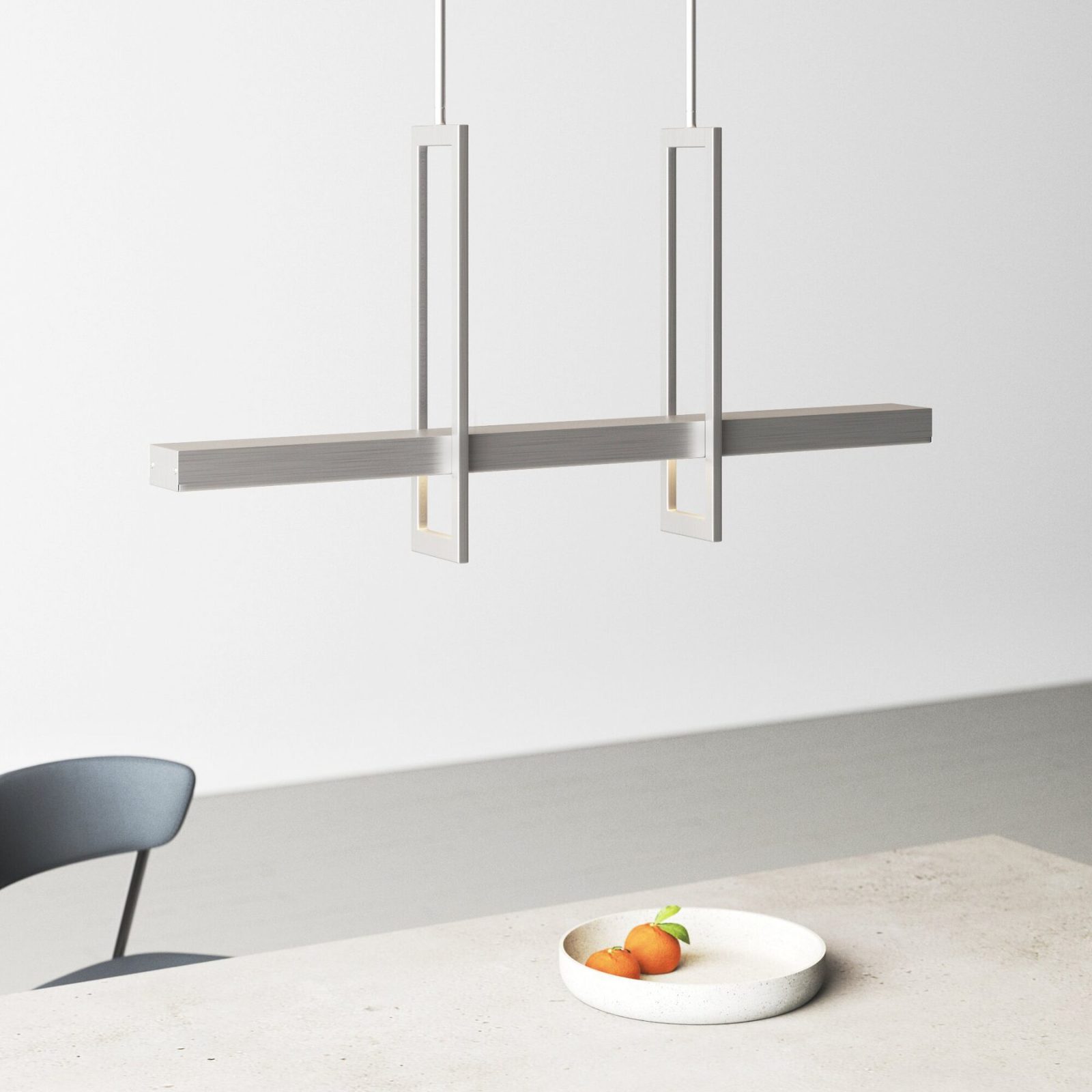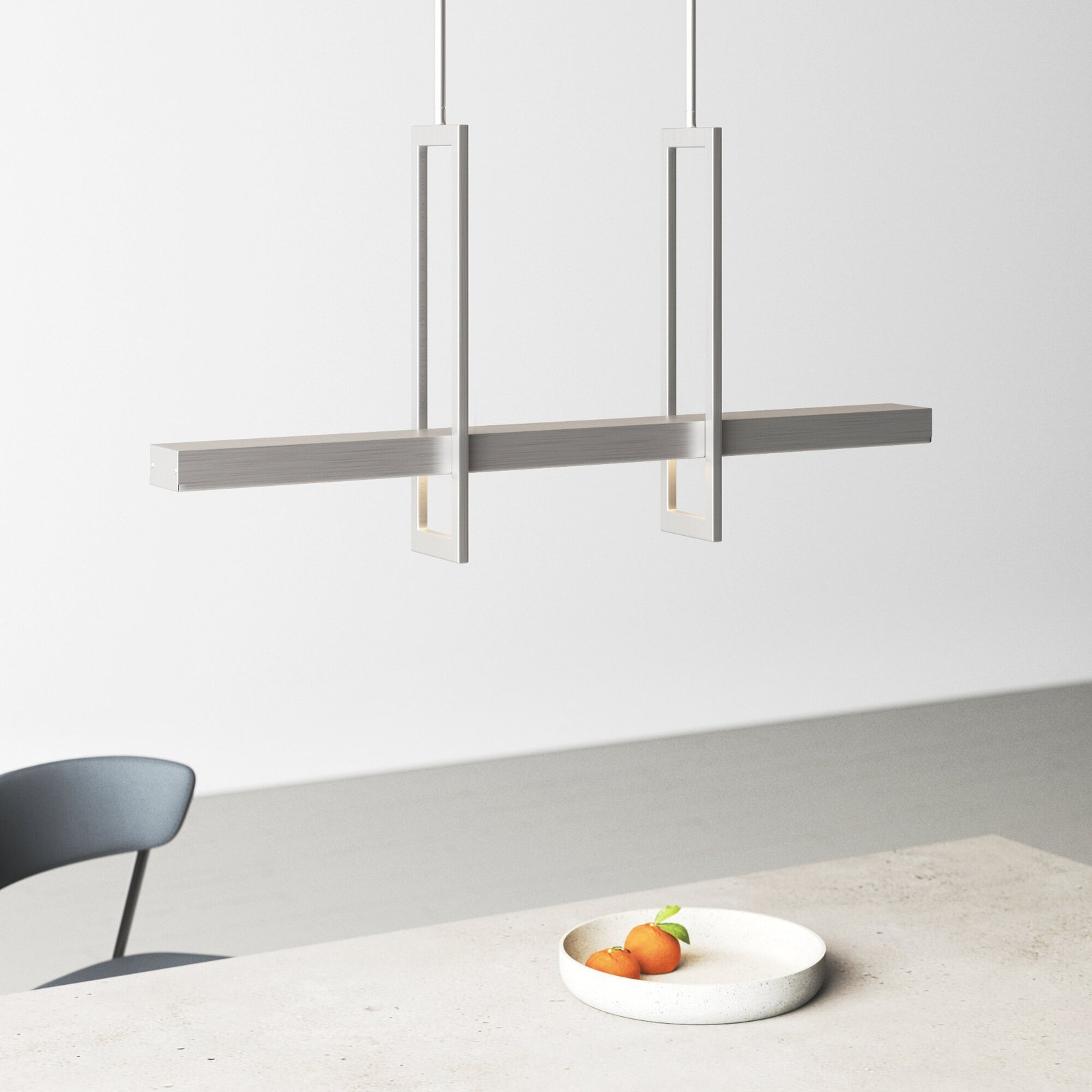 If you're a fan of modern and sleek design with minimal materials then this is the light for you. The geometric shape of this lamp looks almost gravity defying, but despite its unique design it's actually highly adaptable. This futuristic light is height adjustable, dimmable and even sloping ceiling friendly.
The bright LED lights offer functionality as well as style. With the adjustable height, this light could be used as your main kitchen ceiling light in a smaller kitchen and would be a great design choice. Unique lighting doesn't have to be limited to large open plan kitchens!
Futuristic White LED Strip Light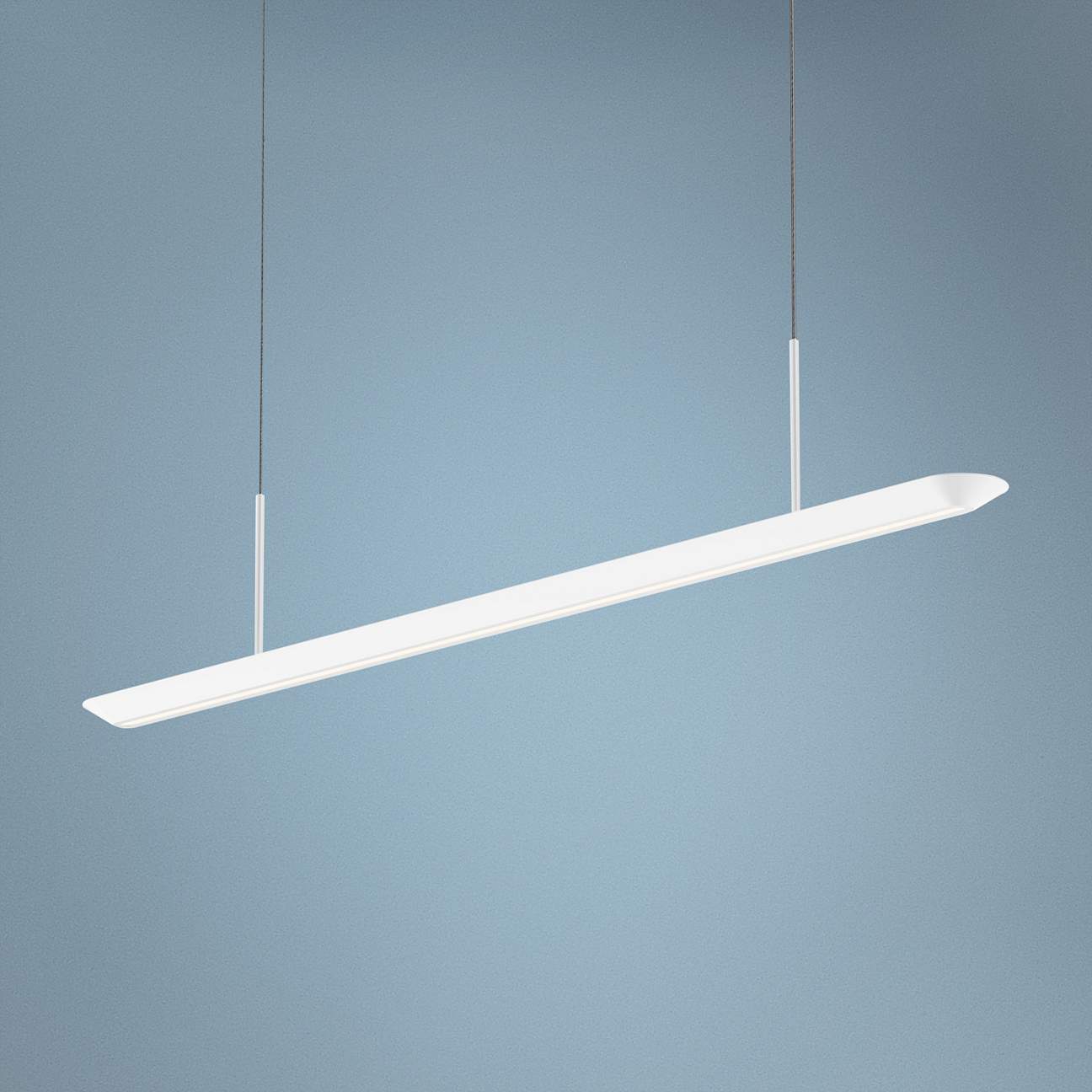 This article has definitely proved that kitchen lights can be fun as well as functional, but also that simple design choices don't always have to be boring. This bright LED kitchen light is simple and would easily light up the whole room without creating any dark spots, but it's also sleek and a little futuristic.
Rather than copying the design of old fashioned strip lights, the whole bar lights up which creates more of a feature. This light would look great in a modern kitchen and would work well whatever the size of your space.
Ornate Floral Glass Pendant Kitchen Light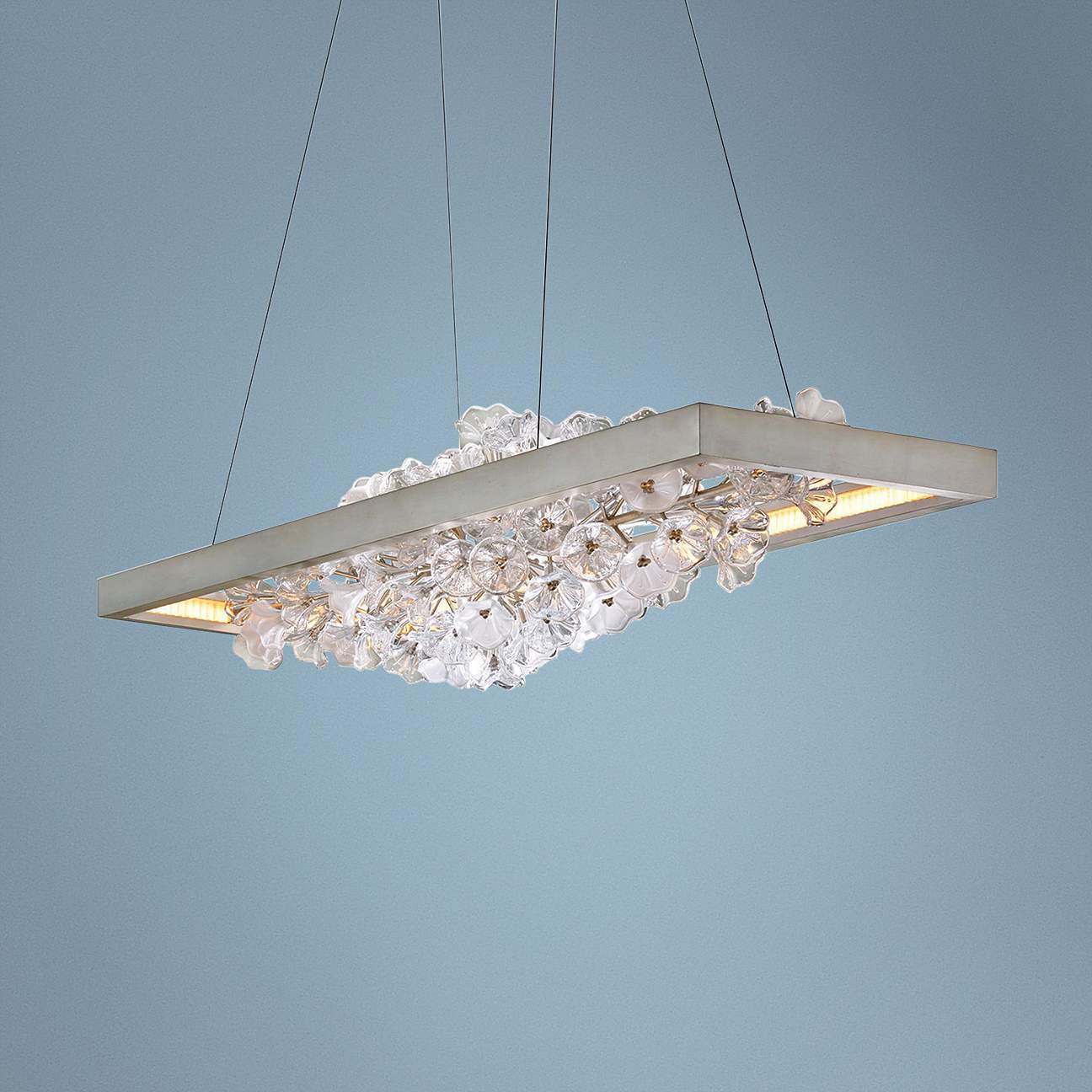 If you have the space and budget to do something a little more outgoing with your kitchen lighting, then this incredible design would be perfect for you. Inspired by the natural shape of flowers, the glass tubes alternate frosted and clear glass to create a diffused effect on the lighting that's still as bright as any other LED bulb.
Despite its ornate design this light is actually very energy efficient as it uses LEDs. If you're looking for a unique lighting fixture for your kitchen that's going to get your guests talking, this is an absolutely stunning option.
Dimmable Futuristic LED Kitchen Light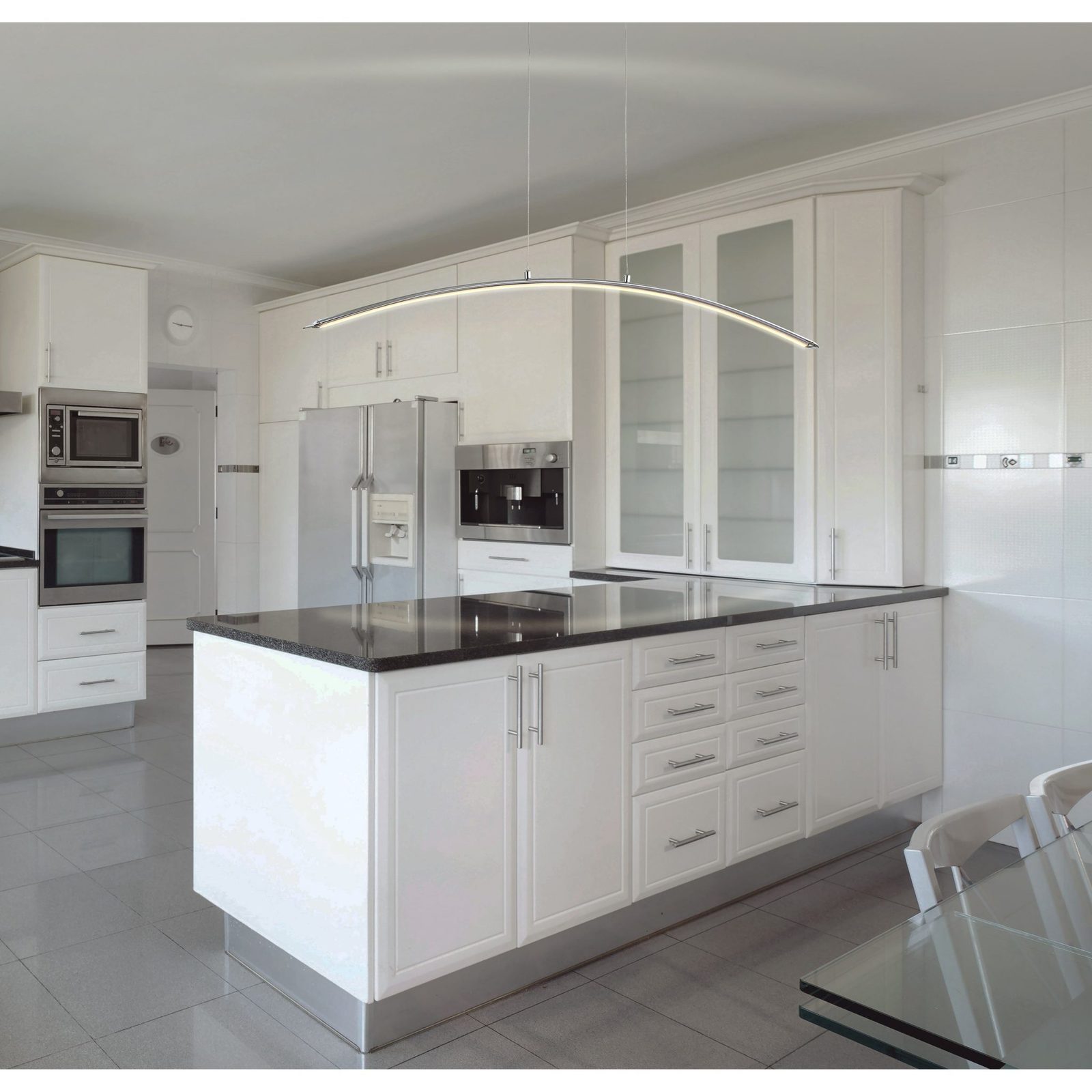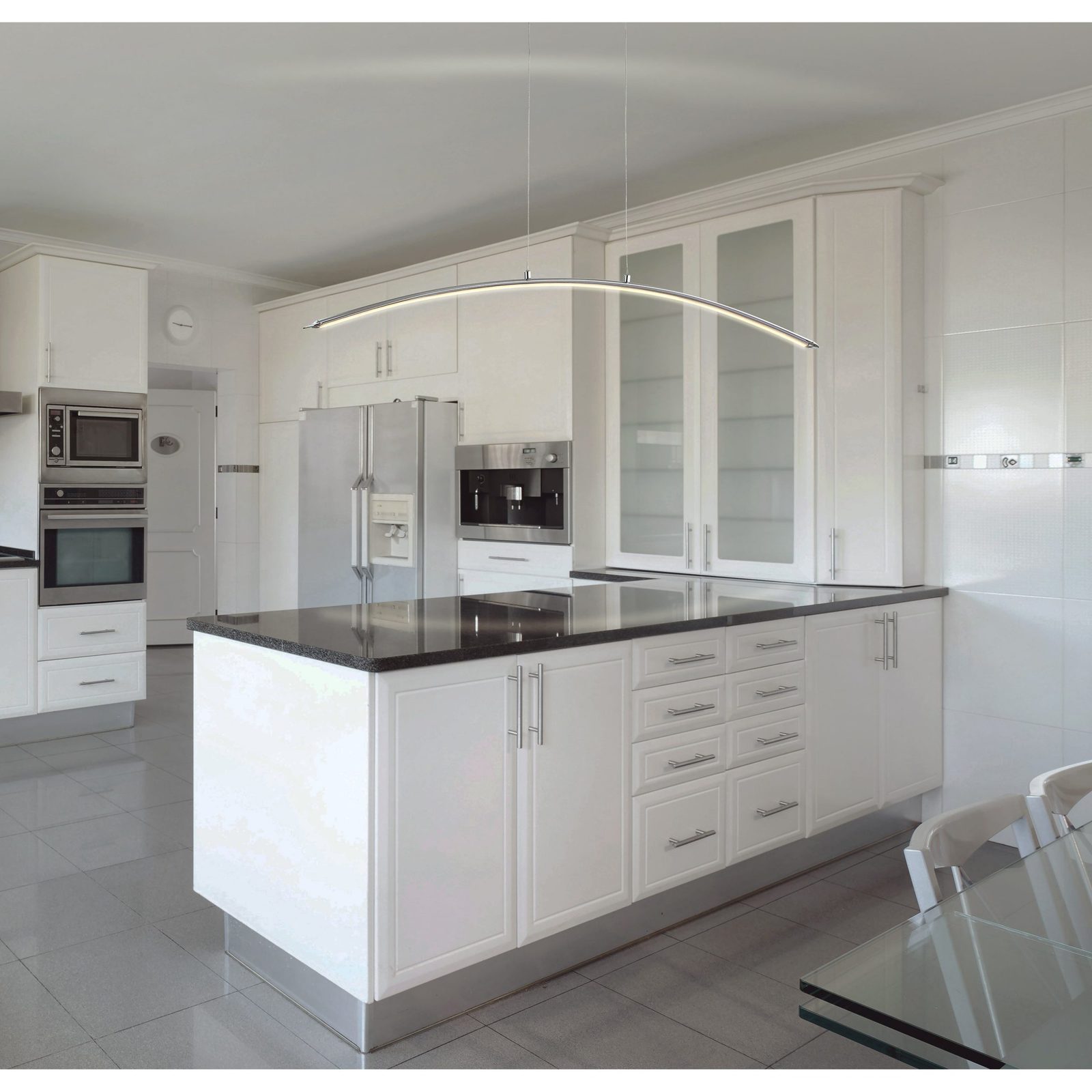 Finally, after an incredibly luxurious but unique option, it's time to take a look at something a little more attainable that would fit in to every kitchen. This simple LED lighting bar is a modern take on the traditional strip light, and combines an elevated style with the function of LEDs to offer a bright light that will illuminate the entire kitchen.
The light can be adjusted to your desired height, so whether you're looking for something that will sit close to the ceiling or you want something to make a statement over a kitchen island or dining table, this would still work well for you.
Final Thoughts…
There are so many different styles of LED kitchen lights and while it can feel overwhelming it's exciting to look at all of the different options. There are designs for everyone, regardless of your budget, design style, the size of your home or even what shapes you like.
From futuristic floating designs to minimalist flush ceiling mounts, there are so many options so just take some time to scroll through your favourite websites, take a look at our suggestions and have fun with it!