Decorated Life is reader-supported. When you buy through links on our site, we may earn an affiliate commission. Learn More
10 Best Wall Hugger Recliners For Small Spaces
If you think recliners are only restricted to luxurious and larger spaces – you might want to give it a second thought. Even if you're not blessed with a humongous-sized apartment or loft, these small wall hugger recliners are the way to achieve a sense of comfort while exhibiting a rich and refined look.
Generally, traditional recliners tend to take a lot of space and that's why these wall hugger recliners help fit into smaller spaces. Yes, they're a smart solution for you and your family. So, without a delay, let's have a look at these 10 best wall recliners for small spaces that you must consider!
Margaret Standard Recliner
Introducing the petite lift chair, this recliner is designed for smaller spaces with a shorter seat height. Made with 100% polyester, this chair is equipped with a comfortable chaise seat and padded arms for extra comfort and durability.
And do you know the best part? Well, this chair can be placed just 2 inches from the wall – and it can beautifully fit in small spaces.
Faux Leather Recliner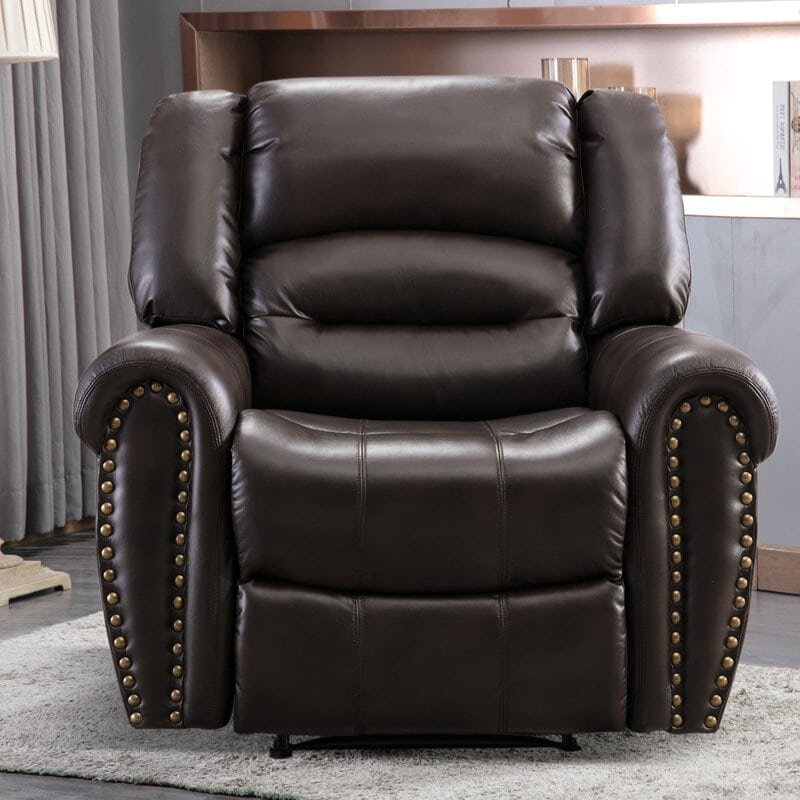 This is one of the dreamiest small leather wall hugger recliners to have at home. Made of sturdy wood with solid faux leather upholstery – this easy-to-clean recliner makes a great statement in the English and Victorian interior design styles.
Furthermore, this recliner is equipped with a power junction so you can easily press the button and adjust the recliner to a comfortable angle. And you can also connect the USB with your phones and iPads!
Lucca Recliner Chair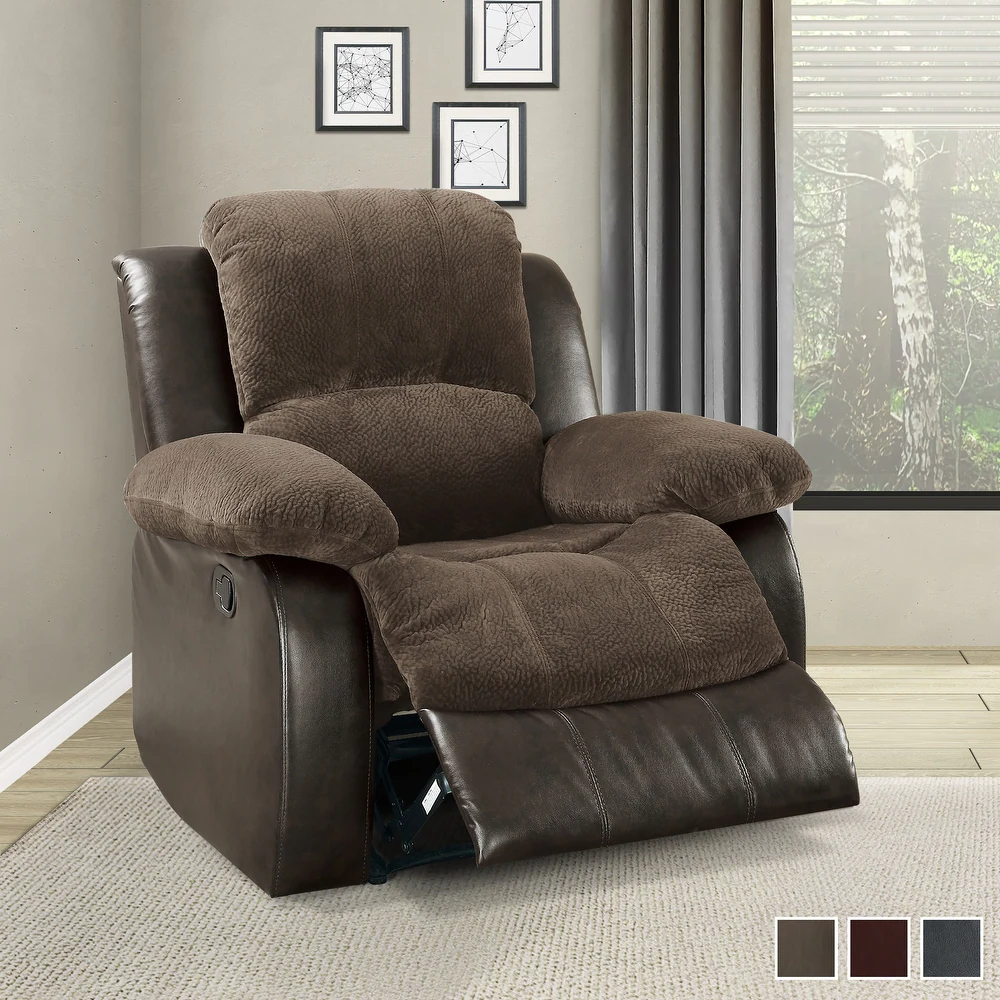 This space-saving wall hugger recliner is plush and absolutely comfortable. It utilizes a release mechanism that with a gentle pull sends you straight to your comfort zone. The overstuffed pillows at the backrest and armrests will give you an extra touch of comfort while you love to lounge on them.
So, if you like to read and nap on a lazy Sunday afternoon – this recliner is something that you must look forward to.
Gerrity Wall Hugger Recliner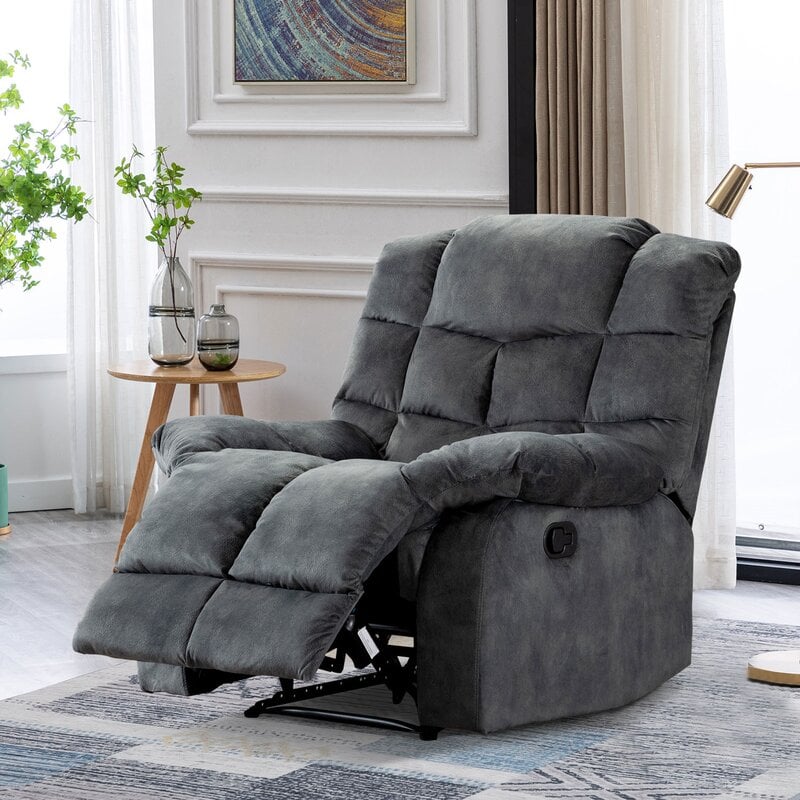 It's time to sit back and relax on this comfortable piece of the recliner. Made with high-quality, faux suede leather – this wall hugger recliner is beautifully crafted in high-density foam and soft upholstery to give your body a cozy and comfortable push.
Just ensure placing this recliner about 1.5 to 2 inches from the wall. Moreover, you can also consider using it in the living room, bedroom, recreation room, and den.
Push-Back Recliner Chair
This striped recliner chair is a beautiful addition to your airy and breezy, beach-side cottage or coastal, farmhouse, traditional, and transitional style home. Blended in soft polyester and cotton, this recliner chair is equipped with plush padded cushions for extraordinary supreme comfort.
This push-back recliner is ideal for small spaces. And since it takes less than 15 minutes to assemble, all you need is a free weekend.
Velvet Power Lift Recliner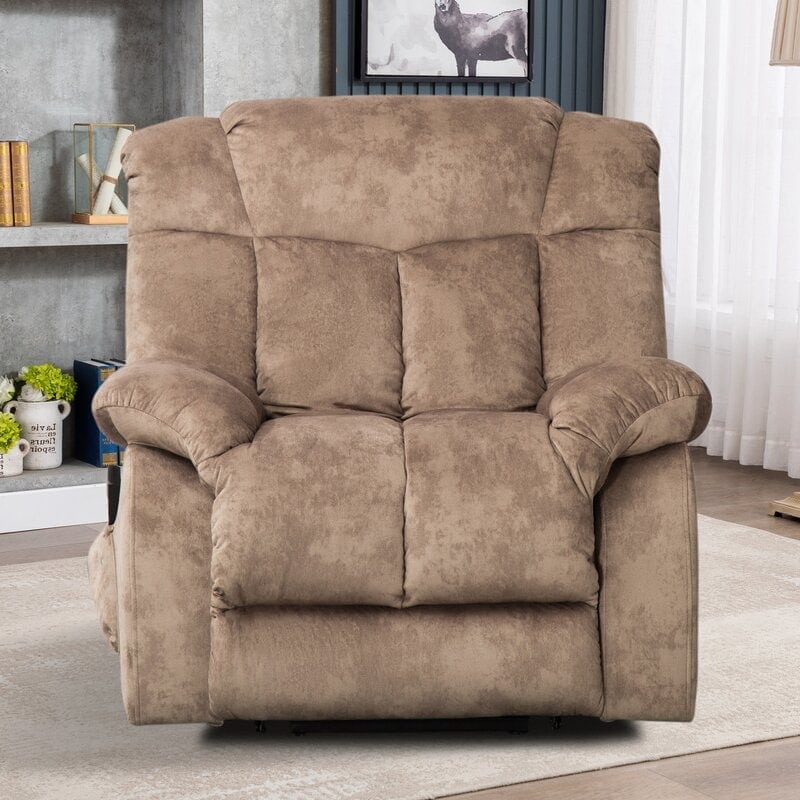 This lift assist recliner can easily help you stand up, recline, and offer the desired position as you may want. With a very luxurious, soft velvet fabric – this wall hugger recliner can easily fit into corners while giving a charming look to your home.
It is equipped with a padded base throughout the chair to give a little push to your body while you perfectly watch television, read a book, or simply lounge! Blissful, isn't it?
View Point Recliner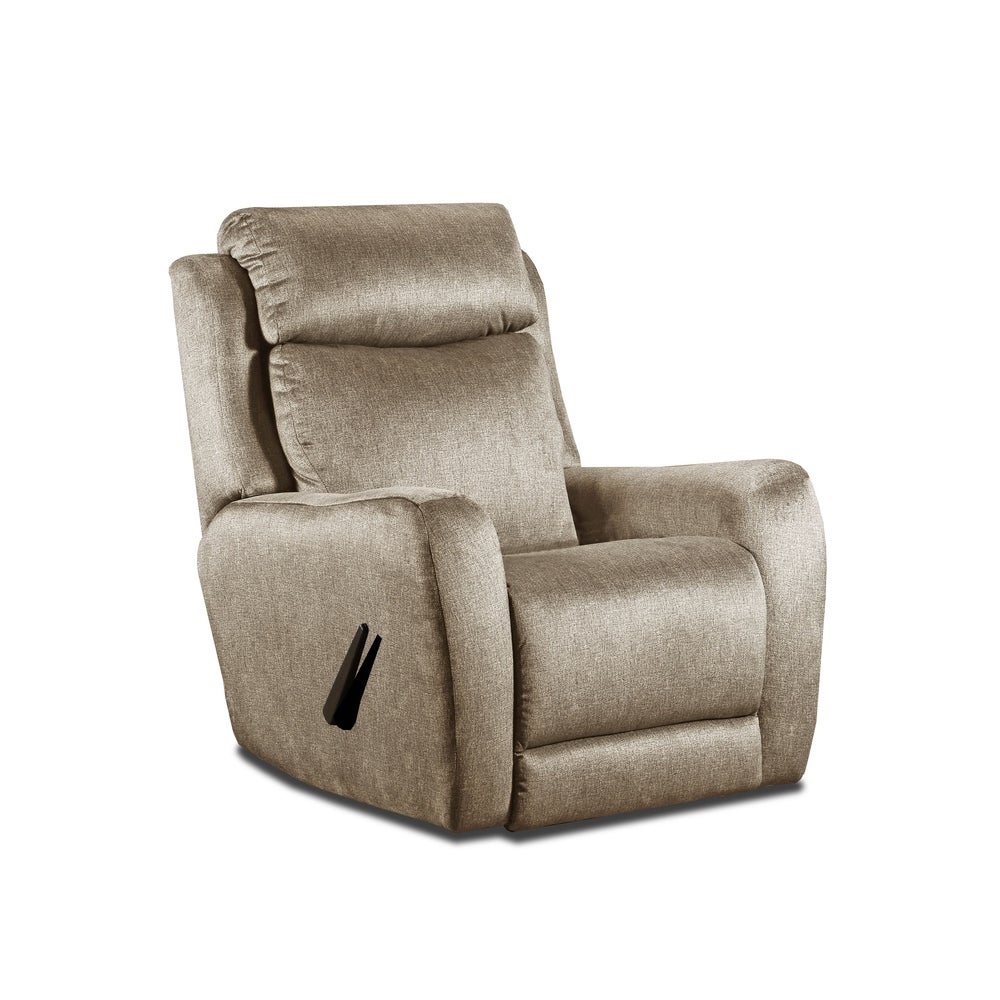 Quite timeless and versatile, this wall hugger recliner is designed to align with one and all interior design styles. Featuring a semi-firm seat with a plush bustle back, radius arm, and a reclining mechanism – this extra cozy and comfortable chair is bound to relax and calm you.
With beige polyester upholstery, this recliner chair can give your room a perfect sense of luxe and sophistication. Ys, you might want to pick sobre colors like these!
Bishoy Standard Recliner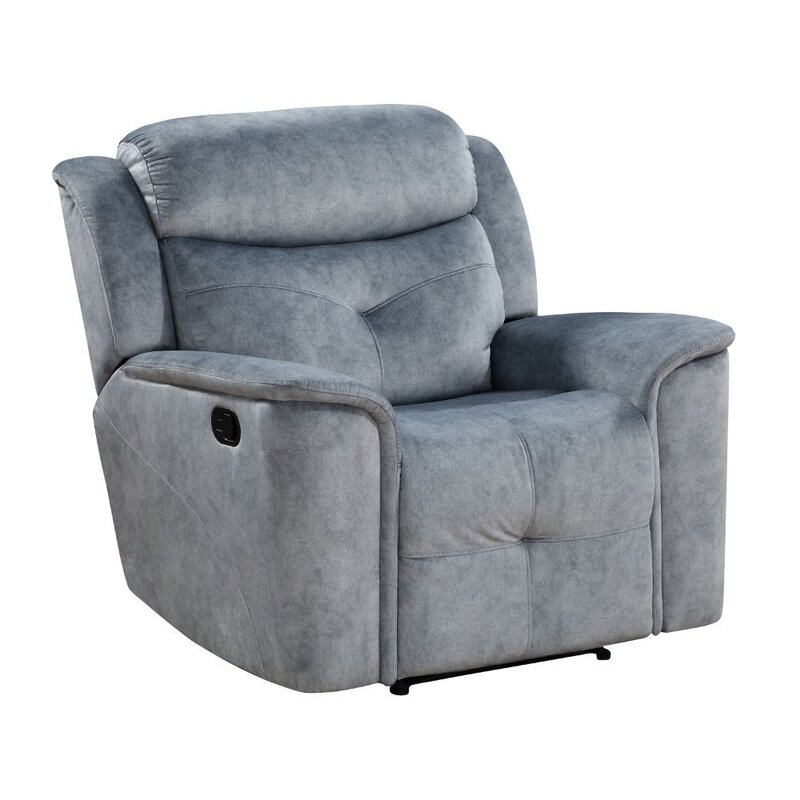 This wall hugger recliner has the potential to accommodate any modern and contemporary setting. Offering 2 major positions, this sleek and stunning design will provide plush and comfortable seating while you read a book or lounge on it.
And don't worry – this exquisite design is further bound to upscale the vibe of your living room or bedroom.
Carson Carrington Chair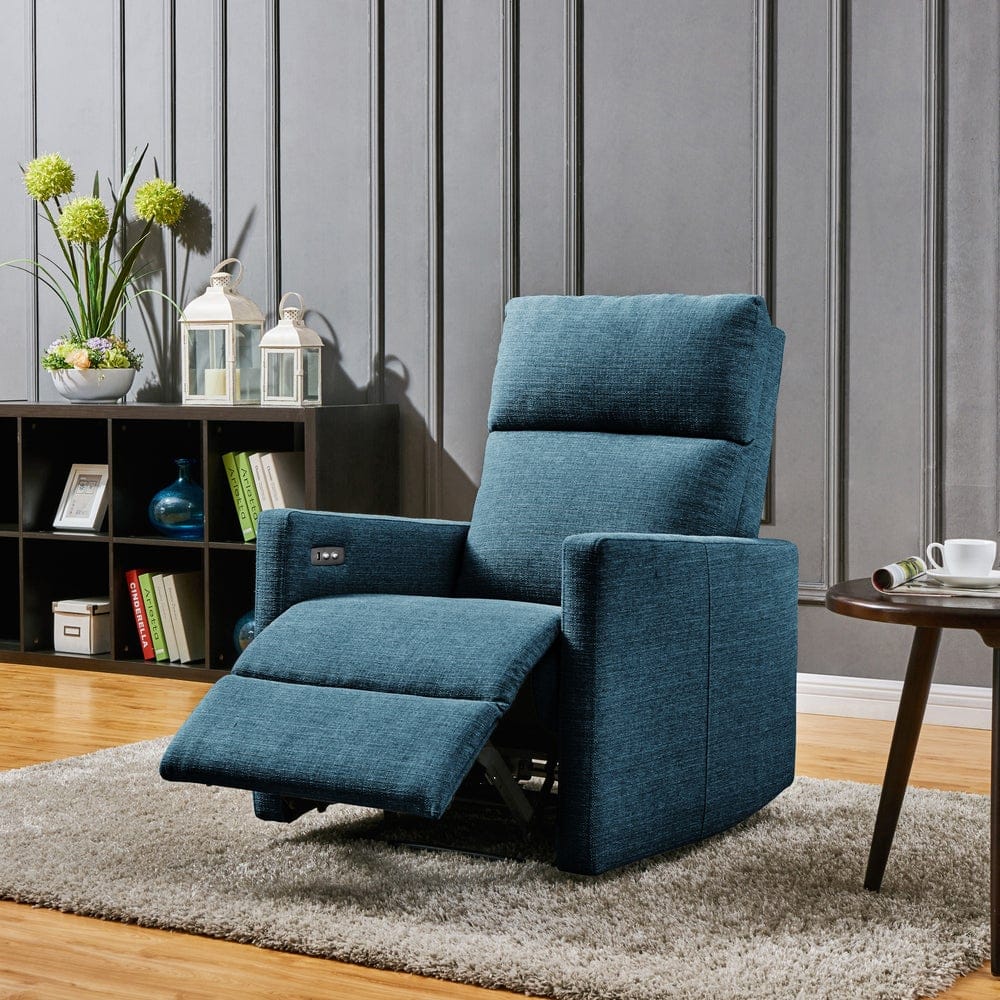 It's time to enjoy premium luxury with this small space, wall hugger recliner. All thanks to the built-in electric toggle and a USB port to make it extra comfortable and relaxing for you. However, you must ensure to place this recliner about 4 inches from the wall for the best reclining position.
And don't ignore the blue linen-like upholstery that would perfectly complement the modern, contemporary, and coastal-style backdrops.
Velvet Wall Hugger Recliner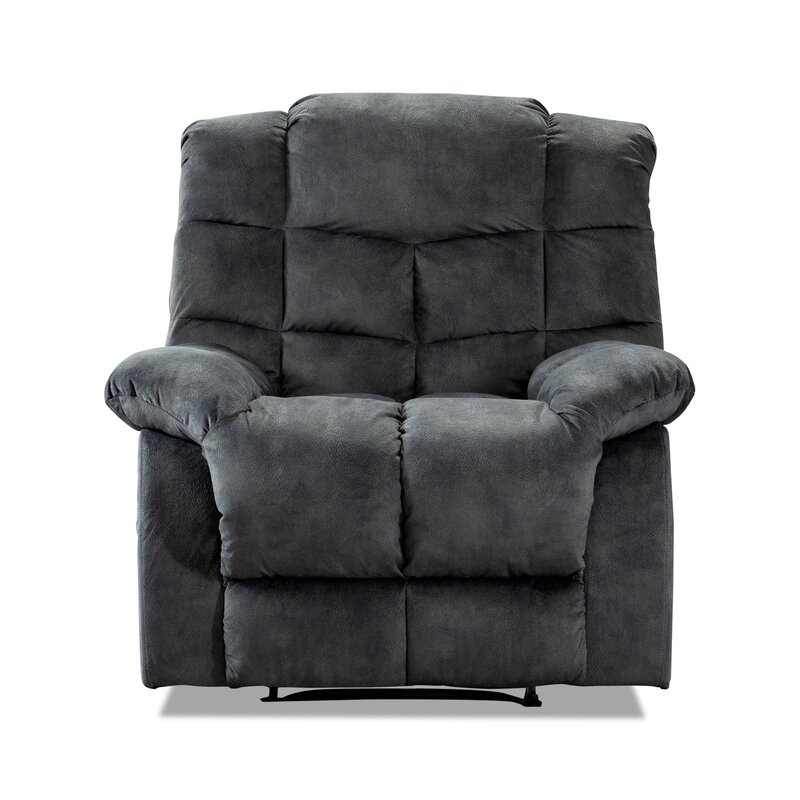 Composed of soft leather and overstuffed padding, this wall hugger recliner is just an inch closer to making you feel absolutely comfortable and relaxed. And since it's wrapped in premium cushion support and overstuffed arms, it will also offer you excellent leg support.
Moreover, this chair can best complement your modern as well as contemporary backdrop. Yes, it's also quite strong, sturdy, and durable and can easily withstand heavier weights.
Summing It Up
You can choose to place the recliner in an upright position against the wall. Else, always ensure to maintain a clear distance of 3 to 6 inches from the wall, if you plan to recline. So, isn't this an excellent compact option for small spaces? Did you like a particular wall hugger recliner? Do let me know your thoughts in the comments below!