Lighting Ideas to Enhance Your Small Space
If you have a small home then you'll want to maximize the light you have. Whether that's brighter lighting for overcast days or shining light onto an area late into the evening.
It could be that you have a small space situated between rooms that could become a home office or a cozy reading nook but you're not sure how to go about setting up your lighting.
It's great to curl up somewhere with a blanket and read, perhaps do some crafting or even get on with some work. So you'll find some inspiration with plenty of lighting ideas for small spaces.
Recessed Lighting
If you have space on your landing for a window seat then you can create a gorgeous reading cubby. Next to the window is a perfect spot to sit or lie out and make your way through the latest mystery novel.
But what about at night? It's so nice to snuggle up with a hot drink and a book when it's dark and stormy outside. But you need to shine a little light on things!
Recessed lighting which is also known as can lights is unobtrusive and sleek. The lights fit neatly in your ceiling and can provide excellent lumination on darker days and into the evening.
Crystal Chandelier
A chandelier is a great choice of lighting in a small area. A traditional chandelier adds a touch of class and elegance. There are also many modern styles available.
Due to the glass or crystal beads, light will be amplified so you will get a strong light source from just one light fitting. Perfect for those who like some old-fashioned glamor in their homes.
Modern Pendant Light Fitting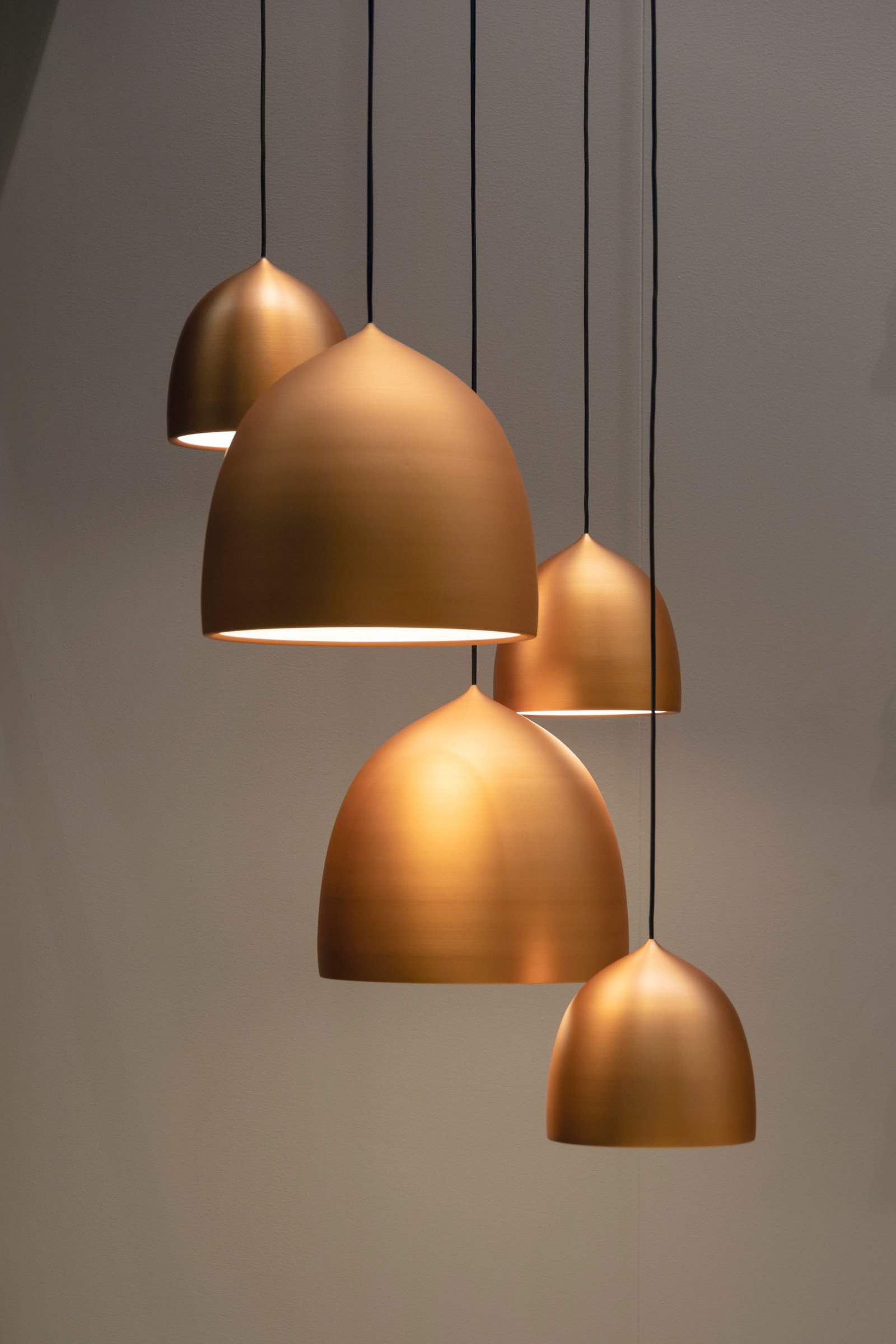 There are so many awesome light fittings to choose from that you're sure to find one you love. If you already have a pendant light, then you can easily have a new fitting installed in the same position as the wiring is in place.
Modern lights often come in multiples, so if you need to make a dark corner workable, you can choose a light with several lightbulbs. This will help you take the best advantage of a small space.
Try a Wall Sconce for Soft Tones
For soft, warm lighting in a small space, a wall sconce can work wonders. You can either update an existing fitting with a new lampshade or add a new light fitting.
If you don't already have wall lighting then you can install battery operated wall sconces which are easy to fix to the wall.
For reading, you can fit your sconce where you most need the light. Wall sconce lights look charming in any area and can be as traditional or as modern as you prefer.
Add Sparkle with String Lights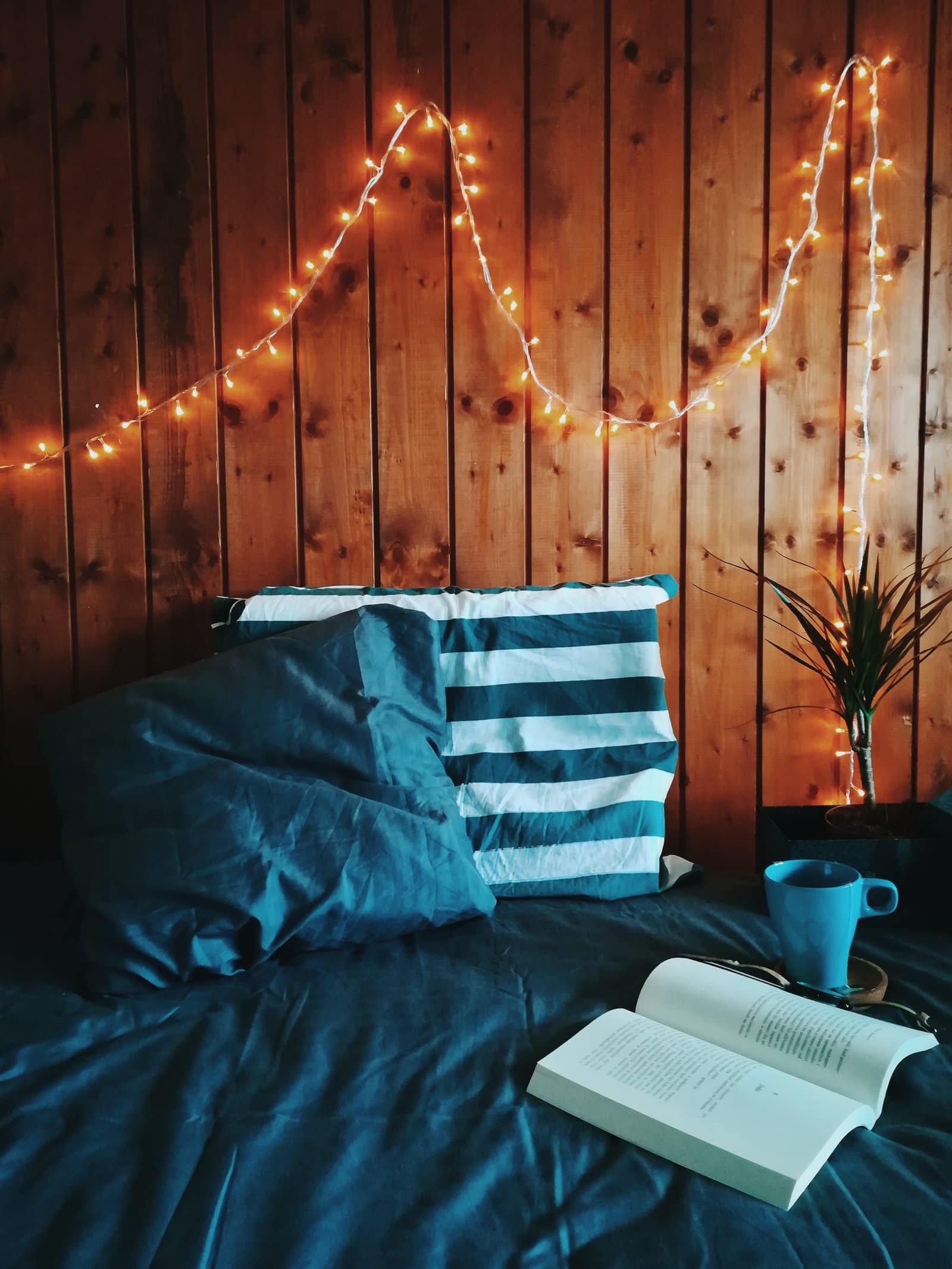 One of the simplest ways to get a gorgeous lighting effect is to put up string lights in the area you need light.
Perhaps you have a chair where you'd like to sit and read but there's no room for a table to put a lamp. Or there's no socket or light fitting and you don't have the budget to run to an electrician. Then fairy lights are a fantastic solution.
You can buy string lights as plug-in lights to the mains supply if you have a handy socket, or as rechargeable or battery lights.
The twinkle and glow from a string of lights is both charming and romantic, plus it gives you the all important light source for reading or close work in a small space.
The Genie's in the Lamp
You might not have thought about the variety of styles of table lamps available. If you don't already have a side table, measure up to see the size you can fit.
A creative tip for an easy homemade table is to stack your most attractive books to make a handy base for your lamp. Not only is this very easy, it also looks fabulous for an antique library effect.
Then consider the kind of lighting you want. For modern aesthetics and rooms, a white or blue light works well. For a gentler mood, yellow light is best. Choose the brightness to suit the purpose. For mood lighting, a lower wattage light bulb, for reading you'll need to go for the brightest.
Task Lighting
For your small workspace, a desk lamp will make working on a dull day or into the night so much easier.
You might immediately think of a traditional angle poise desk lamp which has great retro and classic aesthetic value. But you can also find fun and modern designs to tone in with your home decor.
Let There Be Skylight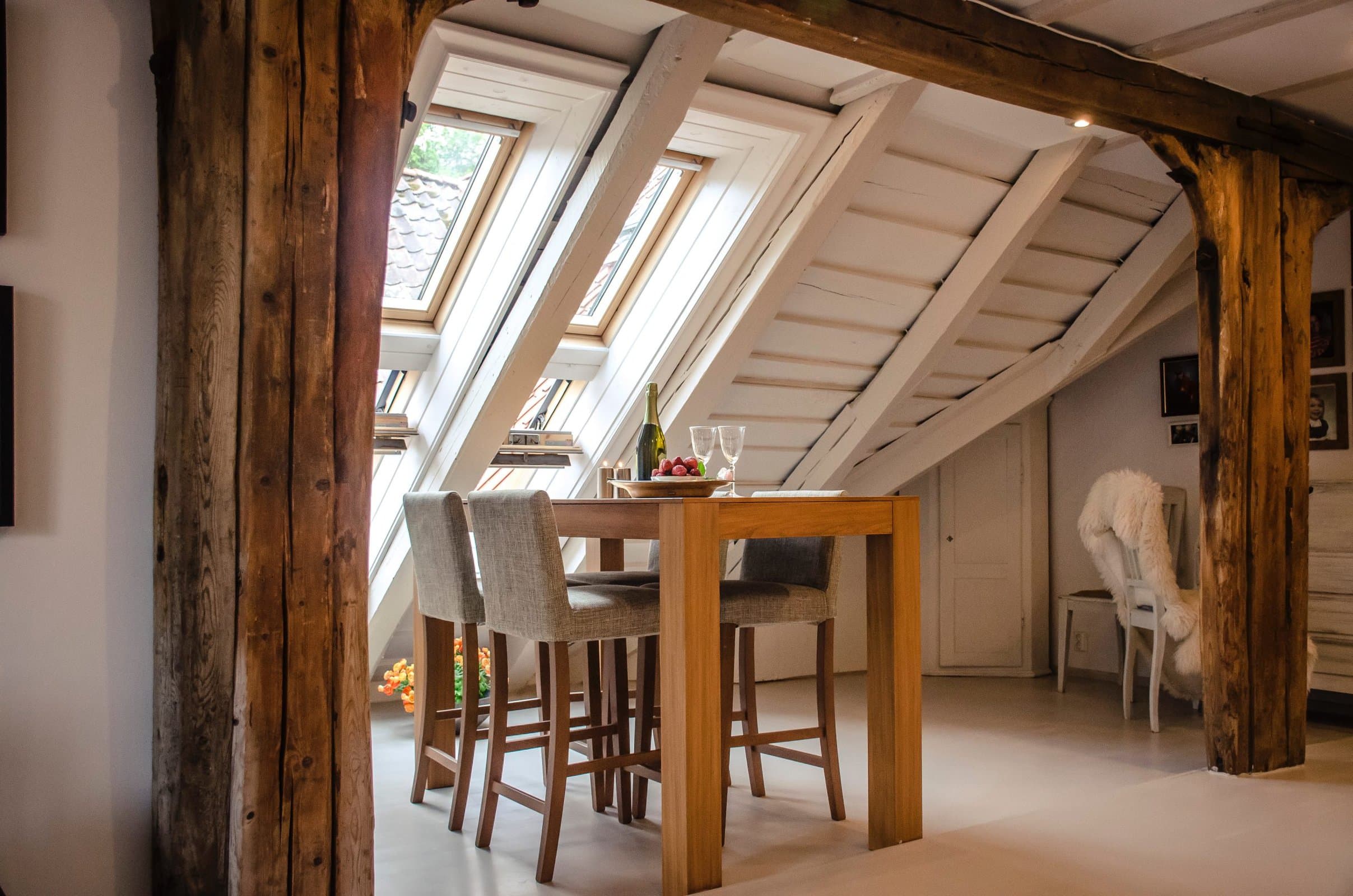 You may have organized your lighting for when it's dark. But what if your small space has no natural light?
You might want to consider installing a skylight or roof window. Ordinarily installed by a professional, you can add a window to a loft room or in the ceiling of a single story home.
Giving out plenty of daylight, a skylight will brighten up dark corridors and seating areas. So check out the structure of your roof and see if this could be the solution for you.
LED Lighting Designs
For some truly imaginative and groovy lighting designs, LED strip lighting is hugely versatile. From adding designs to the wall in colored lights, to placing strips under cabinets for some additional cool light, LED is worth considering.
You can easily stick LED strips to walls or under shelving to light up a space. What's more, you don't need an electrician. You can install your own LED strip lighting.
In Summary
If you have a small space or a room that you enjoy using by day but don't know how to get the lighting right by night then there are a myriad of solutions available.
From changing a light fitting to adding some wall sconces, you can really alter the feel of a space. Carefully placed lamps can also change the ambience.
For those who work from home, there are some fabulous desk lamp options. Or if you want some color in your chillout zone, then LED lighting could work for you.