Decorated Life is reader-supported. When you buy through links on our site, we may earn an affiliate commission. Learn More
17 Great Ideas to Decorate Your Closet Doors
What if I told you there's a part of most bedrooms that's often forgotten during decorating, and it can change a room from average to stunning? That's right, closet doors can take up a big amount of space in the bedroom but are often left white and plain.
Instead, you can upgrade your closet doors to add uniqueness, flair, and creativity to your room. Even better—most of these ideas are simple and inexpensive to adopt!
Go Classic With Sliding Pocket Closet Doors
Sliding pocket doors are an extremely common closet door type and for good reason. They save a lot of space, and you can easily customize them. You can get either a single sliding door or doubles, as we see here.
Pocket doors look great, but if you don't already have some, they are a bit harder to install because they require a lot more structural work inside the wall.
Make It Bright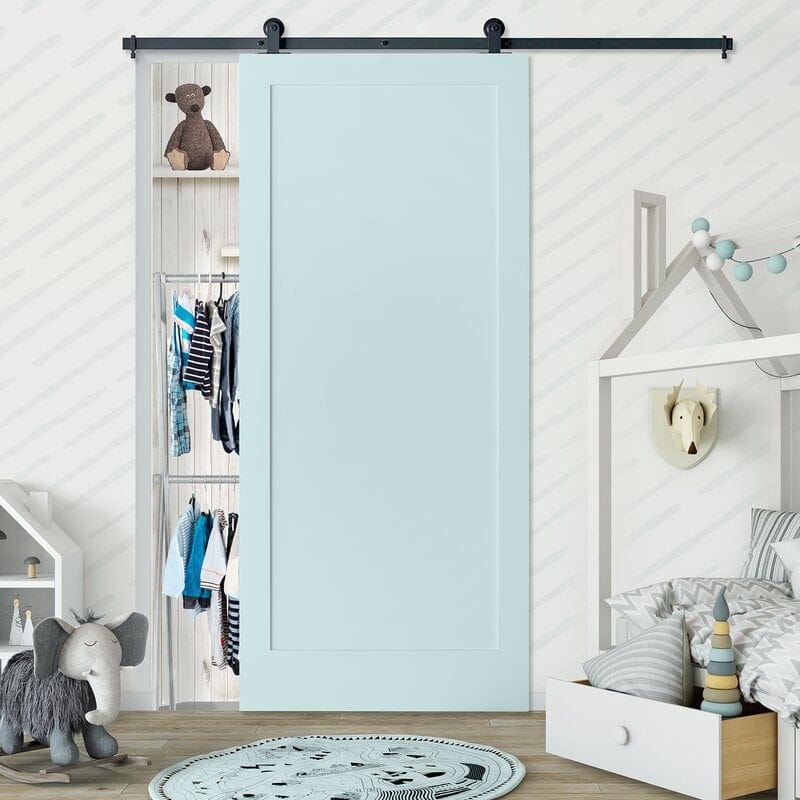 Looking for how to decorate your closet door quickly and easily? It's simple, just crab a can of paint and a paint brush!
Paint the door a fun bold color to set it apart from the rest of the room. Or, make it even more unique with a few different colors, or a hand-drawn mural.
Opt For Frosted Windowed Doors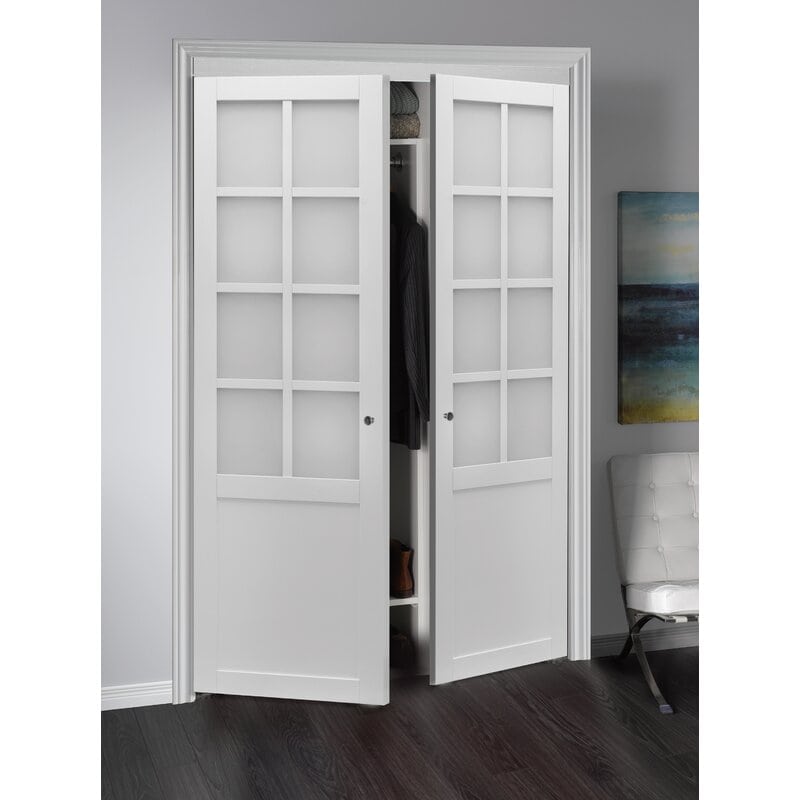 If you're not one to keep your closet clean and tidy but love the look of windowed doors, swap out your traditional closet door for one with frosted windows.
It will add a little character to your room and make the door stand out (in a good way).
Classic Bi-Fold Against Colorful Shiplap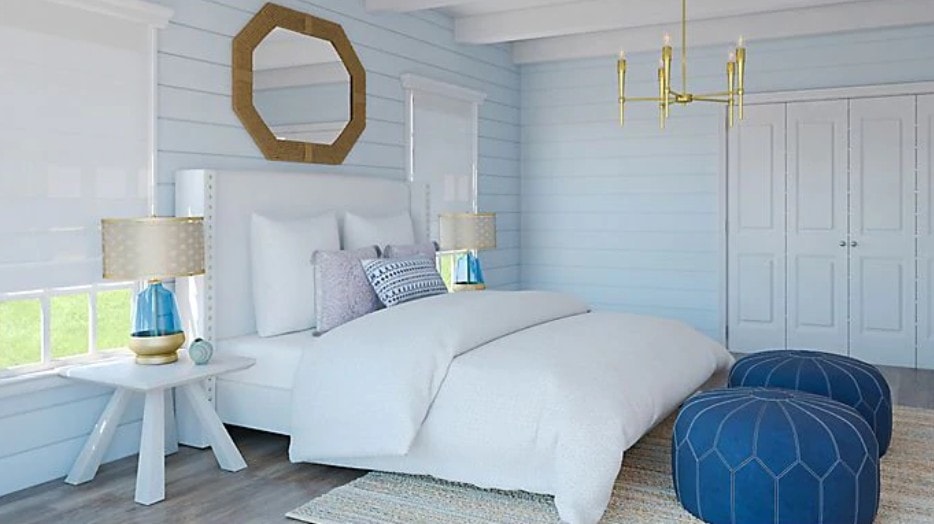 Some of the best closet door ideas are less about decorating the actual door itself, and more about bringing attention to the door in a unique way, like in this photo.
To replicate this look, make the wall that your closet doors are on a statement wall with colorful shiplap. You can paint the doors a contrasting color or leave them white like in this picture to make them pop.
Add Color With A Fun Doorway Curtain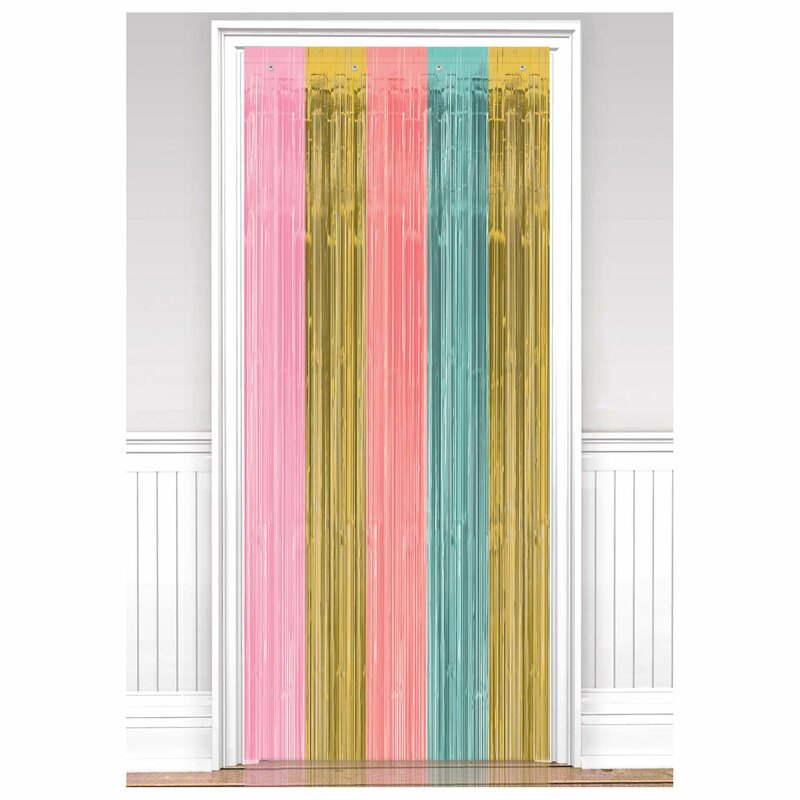 Closet door paint projects not your thing? No worries, you can still add color with a fun doorway curtain.
This particular curtain is an inexpensive one that's actually made to be party decor (but who says you have to follow the label?). If you want something a little stronger, hang a beaded or macrame curtain over the door. If you don't love the curtain up against the door when it's closed, you can always remove the door completely and replace it with the doorway curtain.
Use It To Display Your Jewelry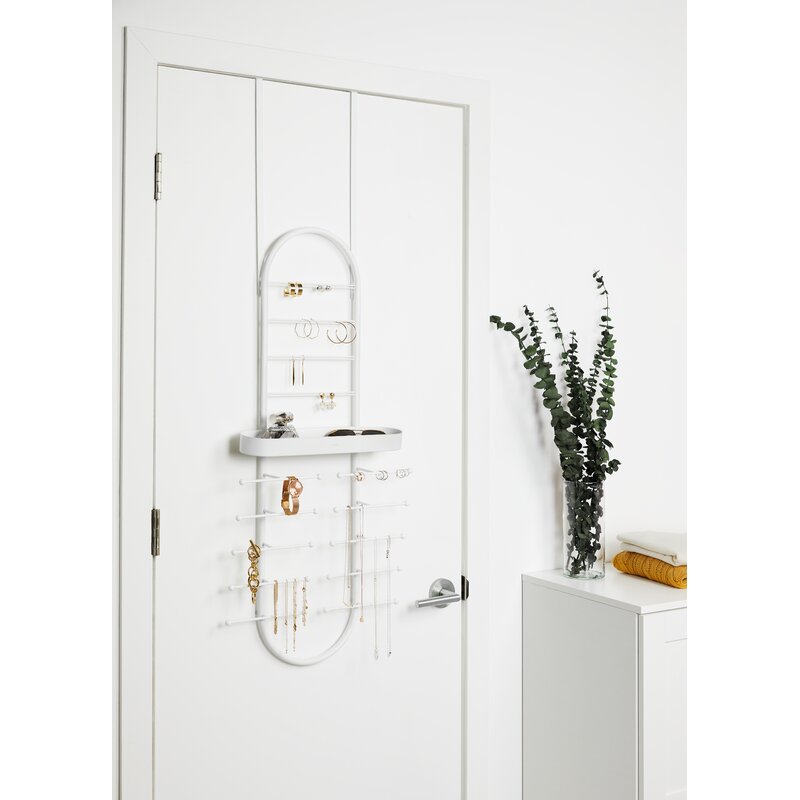 Your closet door can be both decorative and a storage spot for jewelry with a wall-mounted jewelry organizer. It'll bring a sparkly touch to the door and keep your accessories within reach.
If you don't love the idea of your jewelry being on display, put a few hooks on the closet door to hang hats from instead. Just be sure to space them out in an aesthetically pleasing way!
Get A Decorative Door Knob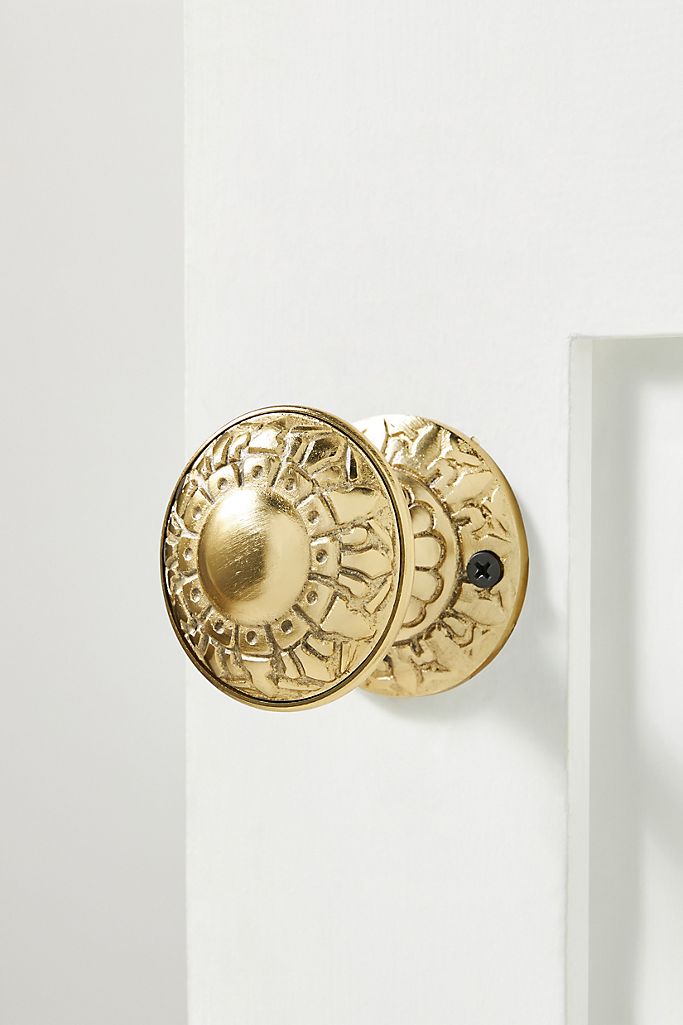 You don't have to make huge changes to have pretty decorative closet doors, you just need to know how to swap out a door knob.
Find a pretty door knob with an antique or funky look to make the door stand out a bit without being a major focal point in the room. You can also add a door knocker or faux mail slot if you want some fun character.
Hang an Indoor Wreath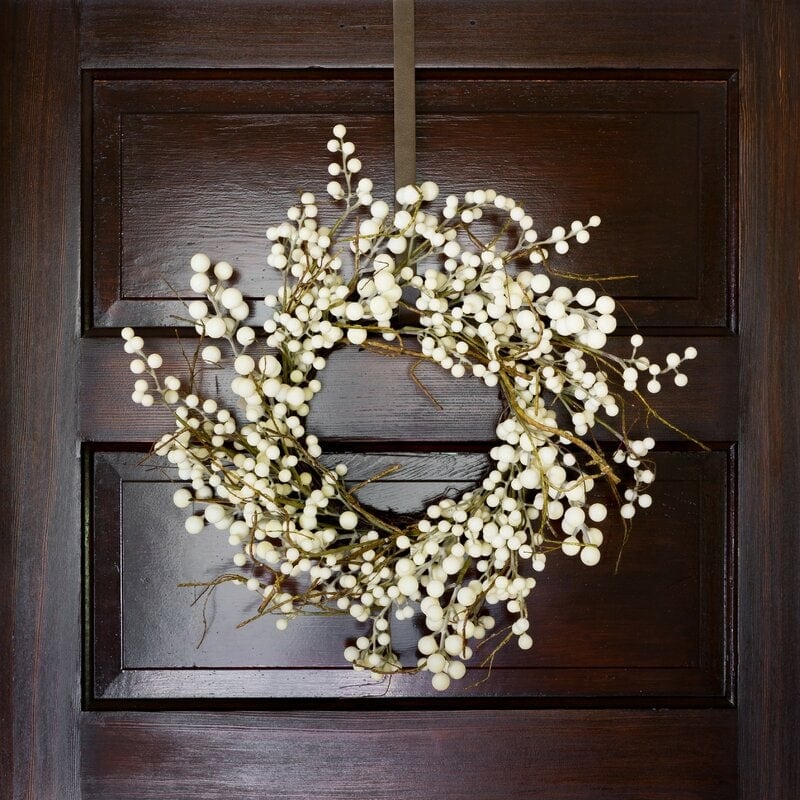 Wreaths are not just for outdoors and they are not just for holidays. You can easily jazz up your closet door with an indoor wreath.
There are a ton of different ways you can go with a wreath to make sure it matches your room's vibe. A round hoop with a few felt flowers would work well in a minimalist room, a brown twiggy wreath with a few pieces of faux cotton is perfect for a farmhouse chic look, and a simple leafy green wreath will blend in great with a boho room.
Add Some Chalkboard Paint
You don't have to buy a new door to turn it into a chalkboard, just add some chalkboard paint! Then, you can write yourself notes, or change out colorful doodles whenever you want.
This is an especially great idea for a kids room, because what little kid wouldn't want to color all over their closet door (without running the risk of mom yelling at them)?
Stick On Some Vinyl Wall Decals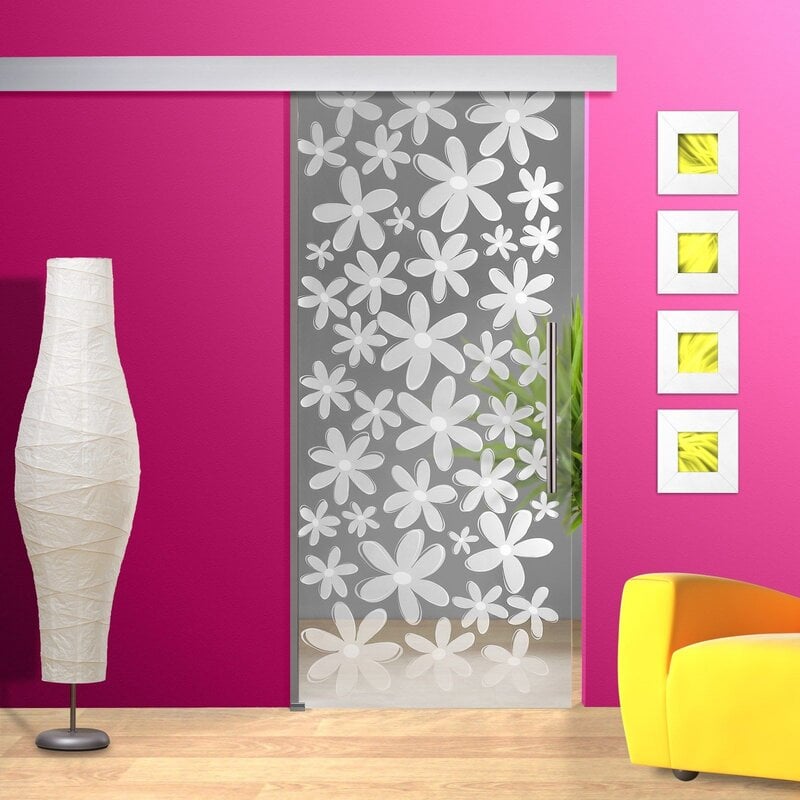 You can add some color and pattern with removable wallpaper closet door decor or vinyl decals as closet door covers. The best part about these options is that they are easy to swap out if you get bored or want a quick room refresh without spending a ton of money.
Plus, if you move, all you have to do is peel them off and the door is back to its basic self for the next owner.
Paint The Trim a Contrasting Color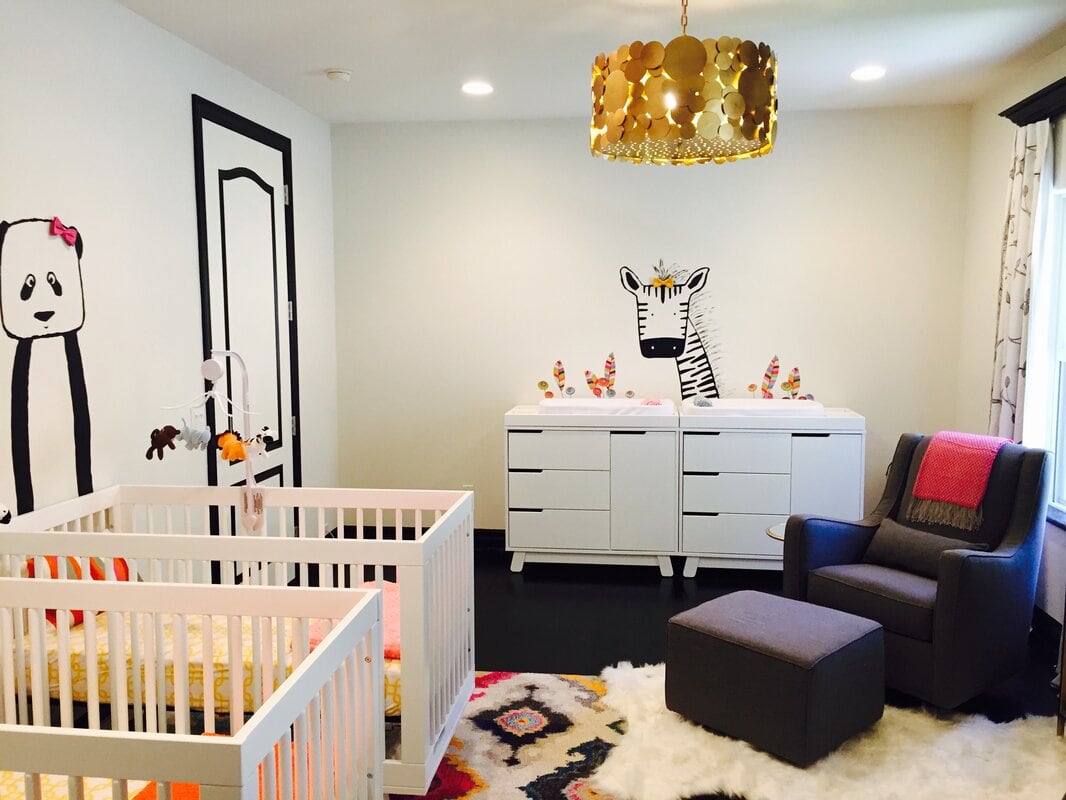 Here is one of the most unique closet door ideas, ever. Paint the trim a contrasting color to create depth and texture. It really makes the door pop without being overpowering.
Opt For A Sliding Barn Door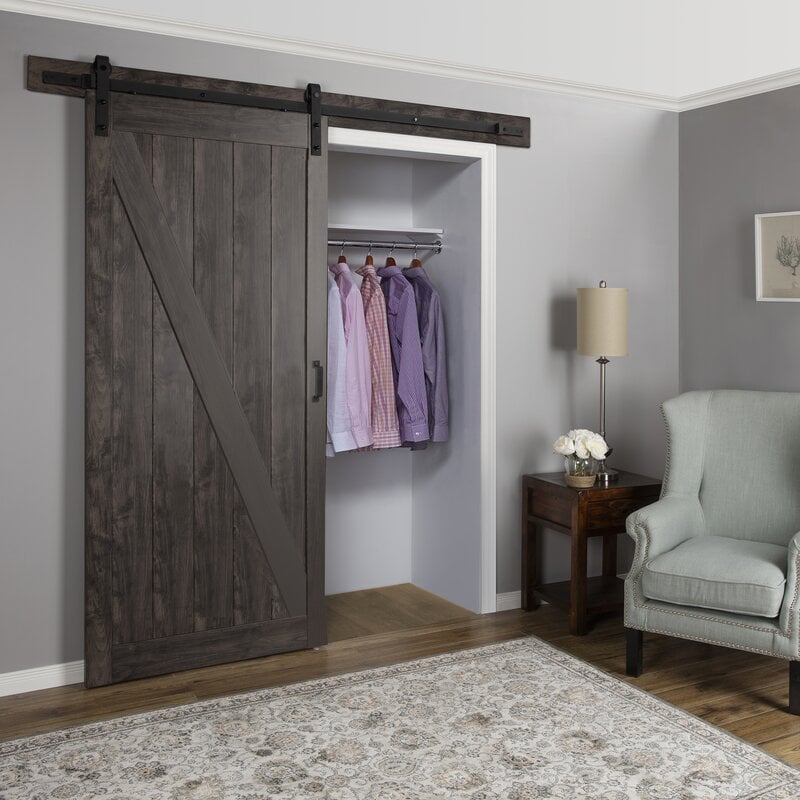 If you have the wall space, why not get rid of your traditional closet door and install a sliding barn door instead?
These doors are just so much fun, and they're not exclusive to the farmhouse chic look, there are plenty of options that work well with industrial, Scandinavian, and modern aesthetics, too.
Decorative Mirrors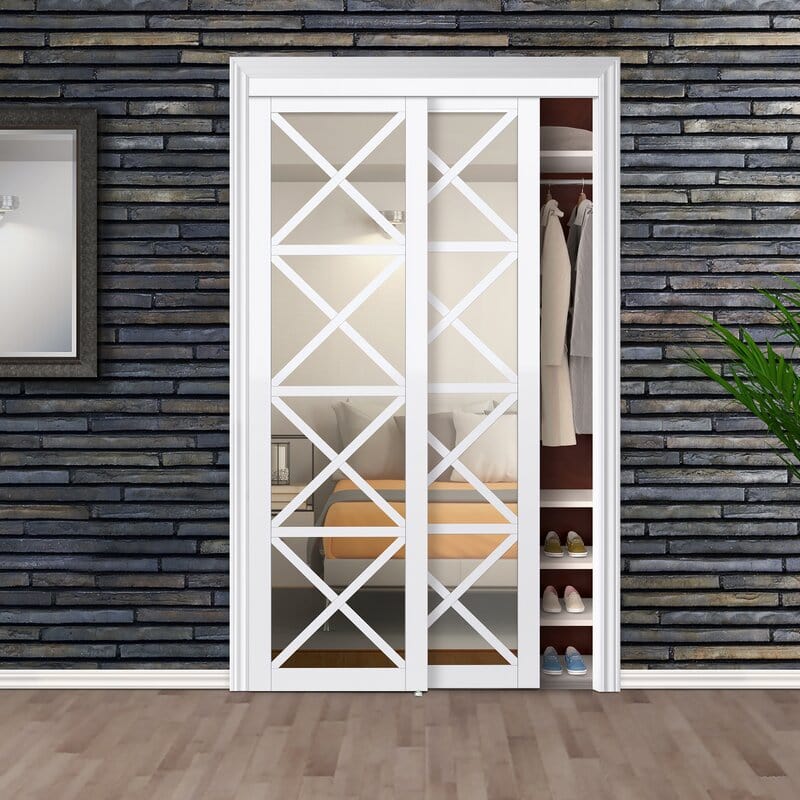 One of the most simple ways to jazz up closet doors is to hang some decorative mirrors over them.
If your doors already have plain mirrors on them, just add some decorative trim on or around them, and you're set!
Hang Decor Over The Door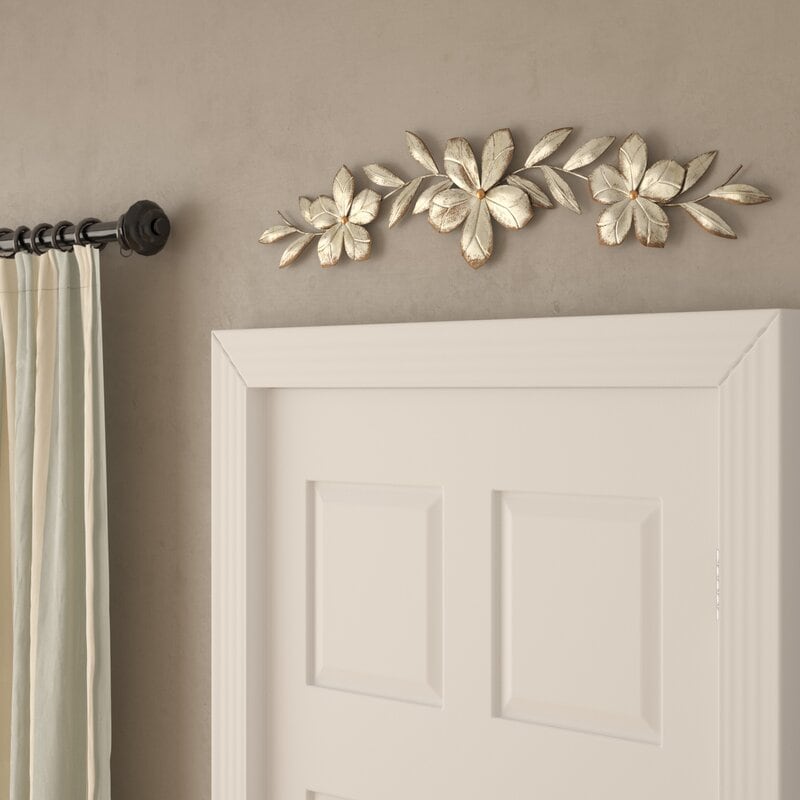 Rather than decorate the door itself, draw the eye above the door with a flourishment or small piece of art instead.
If you don't want to buy something just for that space, get creative and freehand a design you love instead.
Traditional Sliders With a Twist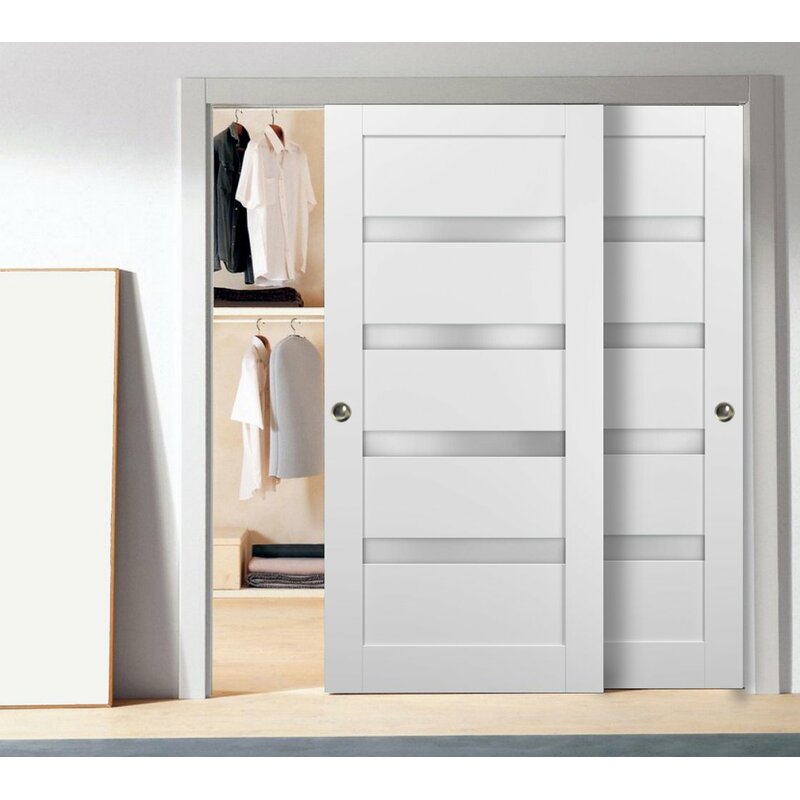 If your closet doors are the traditional sliders that let you open one side up at a time, swap them out for something a little more unique like these striped doors.
Don't want to invest in new doors? Paint them different (but complementing) colors or add colorful painted stripes instead of windows.
Skip It Altogether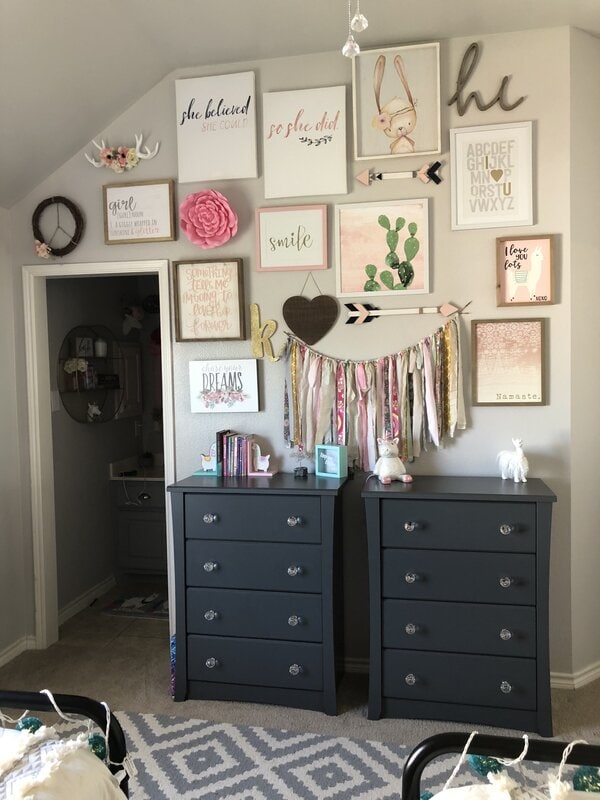 It can be difficult to update closet doors, so, instead, just remove them altogether.
A great way to do this is by making the doorway part of a gallery wall like in this photo. The blank space looks like it's part of the larger overall design.
Hang Some Simple Frames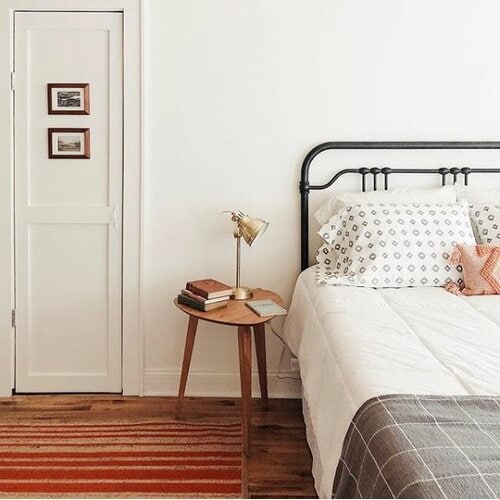 You can never go wrong with adding a few pictures to fill it out a blank space a little bit.
Hang a couple of simple framed photos on your door to give it a little style. Just be careful not to overdo it, because too many pictures could make it seem cluttered.
Final Thoughts
There's no reason why closet doors should be boring and non-descript. They're actually a great opportunity for you to personalize a room, make a statement, and even maximize your space.
If you have the budget for a more structural renovation, you can install in-wall pocket sliding doors or even double doors. If you're looking for a simple, budget-friendly DIY option instead, this article is full of exciting and unique ideas for you, including paint styles, trim, and upholstery.
The only question now is which option to spruce up your closet door is the one you'll choose for your home?