Decorated Life is reader-supported. When you buy through links on our site, we may earn an affiliate commission. Learn More
8 Farmhouse Driveway Entrance Ideas to Boost Curb Appeal
If you want to add curb appeal to your home, pay attention to your driveway entrance.
Your driveway is the first thing onlookers see from the road. And luckily, a little bit of thought and planning can go a long way – no matter the size of your budget.
Here are the best modern farmhouse driveway ideas to enhance the look of your home.
Put Up an Entrance Gate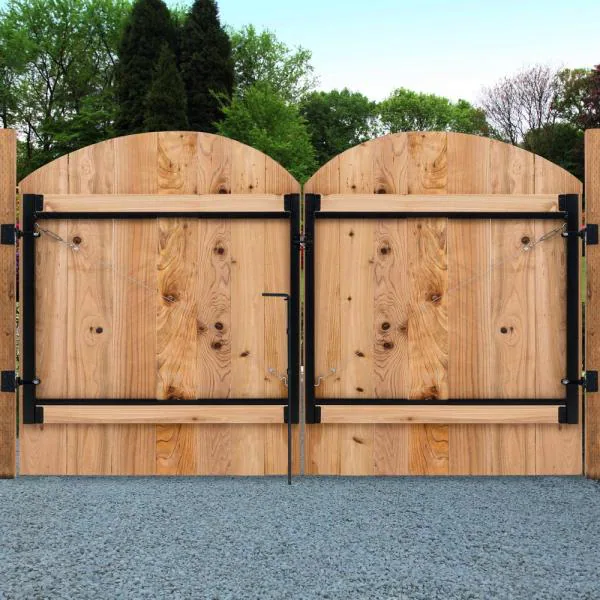 If you want to create a grand entrance to your home, put up a gate. And if you like the look of wooden gates, this one is a great option.
This gate from Home Depot comes with a steel frame, and you provide the wood – which means you can pick what you like. This gate will provide a lot of privacy. If you prefer a less heavy look, consider a wrought iron fence instead.
Line Your Driveway with Solar Lights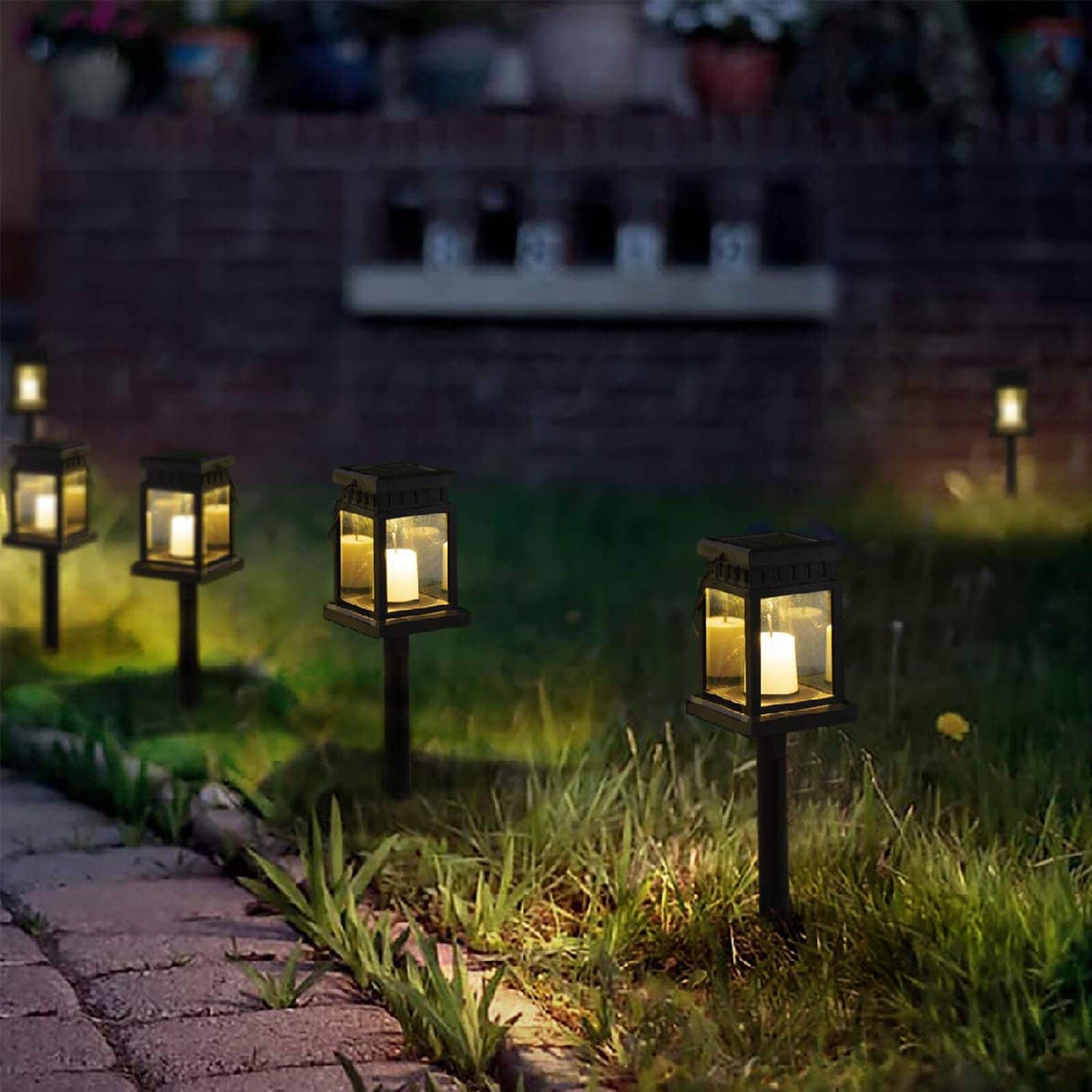 Solar lights make a significant impact on the driveway. So, if you want to light up the night and add ambiance, line your driveway with a set like this.
This set from Wayfair is a lantern style that works great for farmhouses. They are solar-powered with built-in LEDs. This idea is best for shorter driveways.
Choose the Right Mailbox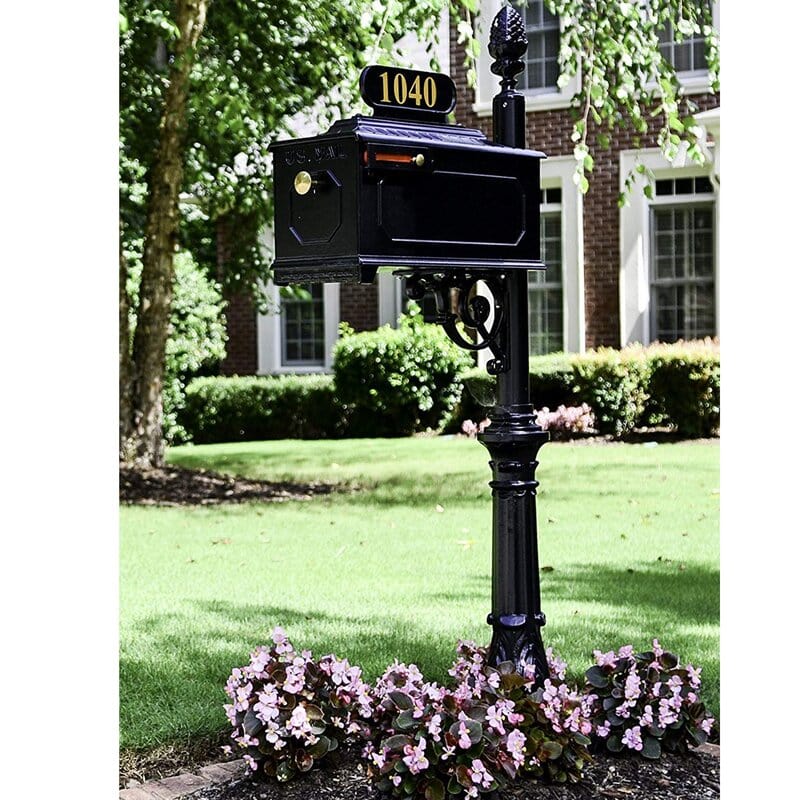 If you want your driveway to match your house, don't overlook the small details, like your mailbox. While a standard mailbox works fine, you can use a nicer one to make your farmhouse look more modern and put together.
This mailbox from Wayfair will add curb appeal to your home with its decorative post, unique design, and address bracket, which comes included.
Place an Address Stone at the End of Your Driveway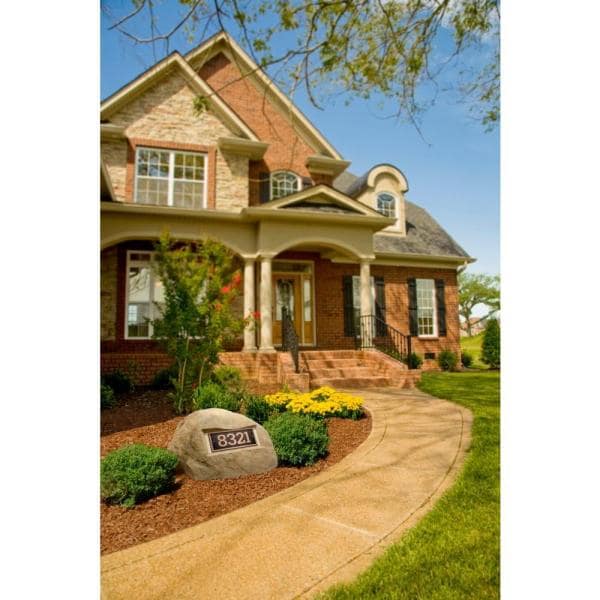 If you like a well-landscaped lawn, consider adding a flower bed with an address stone at the beginning of your driveway. The address stone acts as a beautiful piece of landscaping while making your house numbers clear to visitors.
You can find this garden stone at the Home Depot. It features a flat spot to add your address numbers and is a very easy DIY option.
Add a Black Metal Gate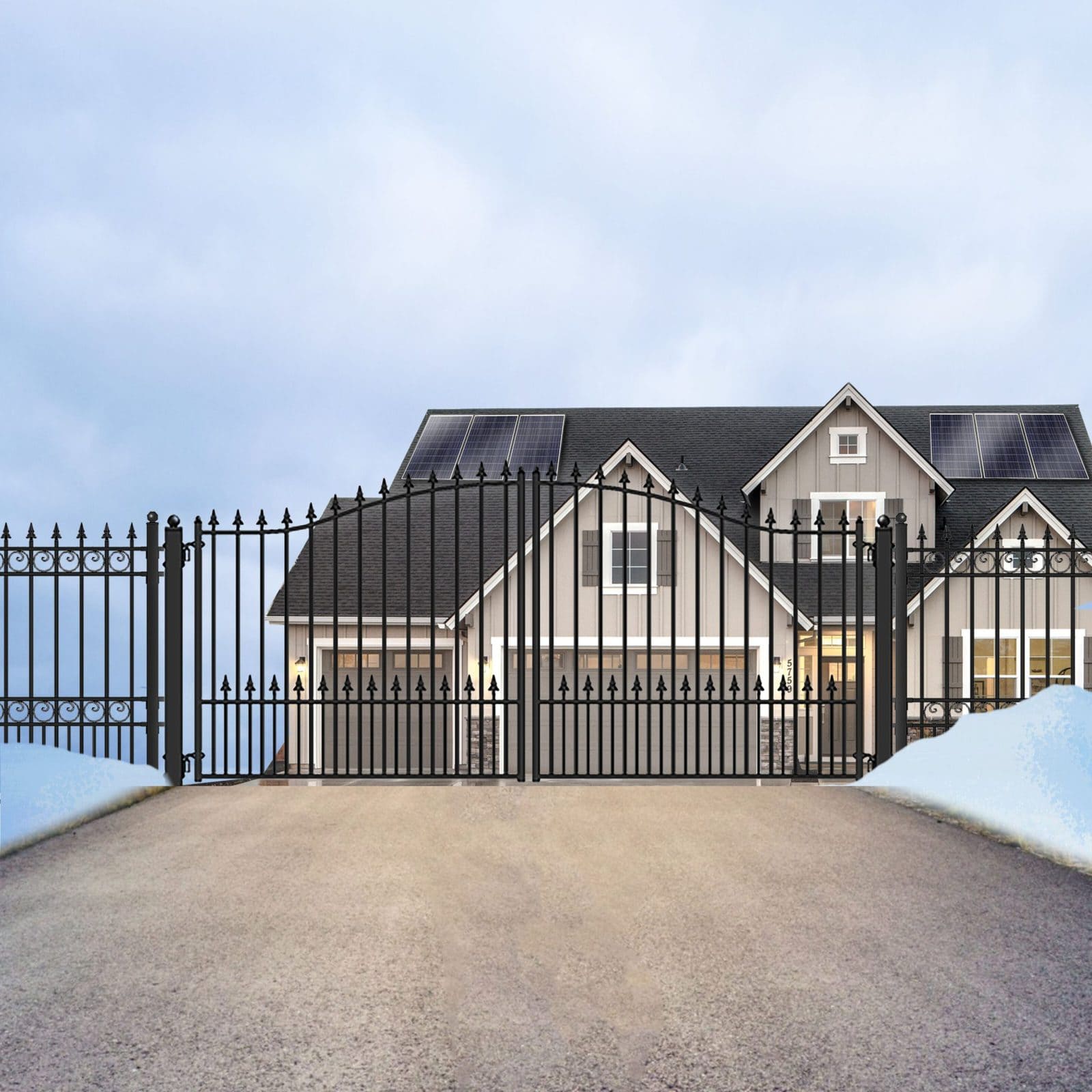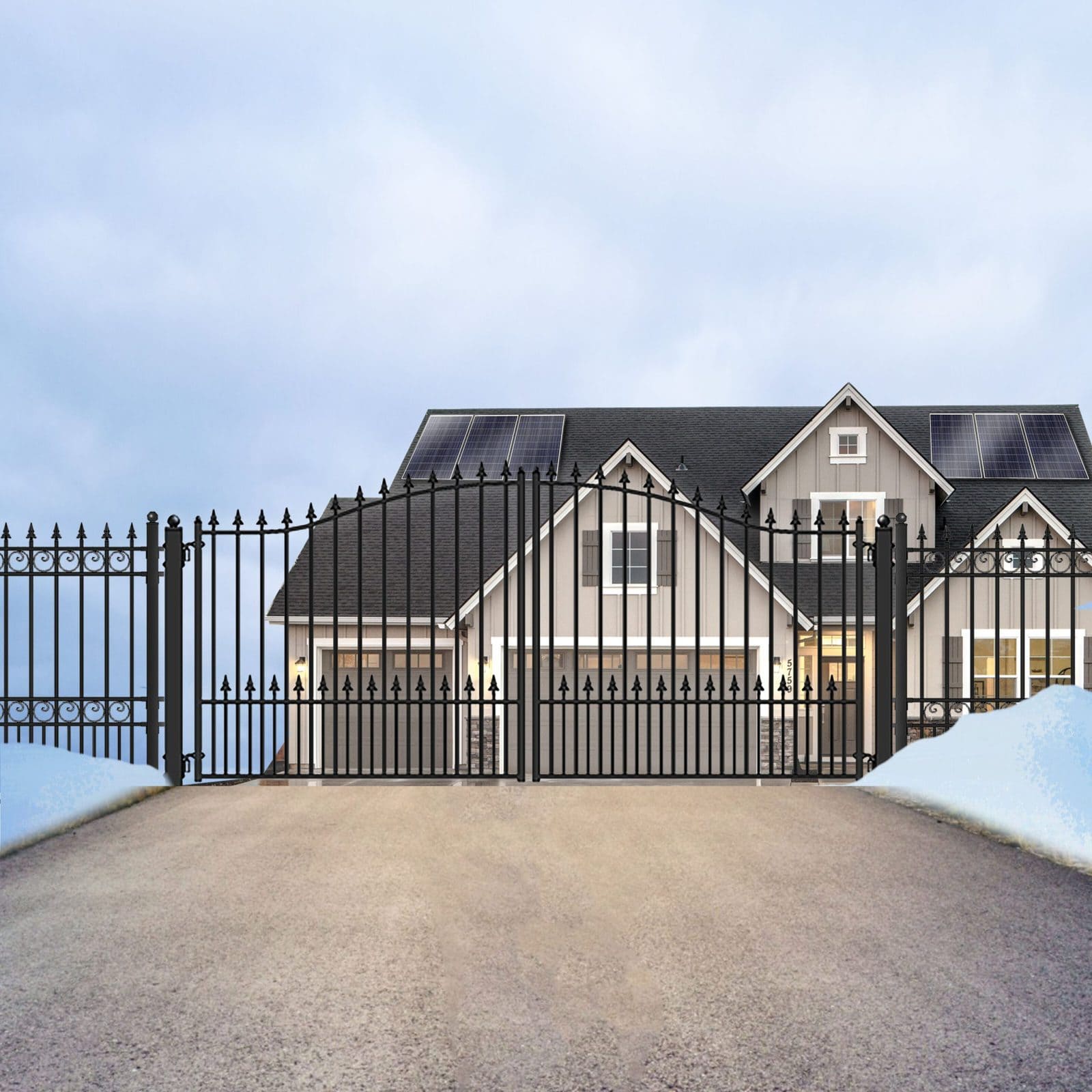 While a wood gate is perfect for a country driveway entrance, this black metal gate is suited for modern farmhouse style.
If you want to add privacy and a bit of protection, consider this option. It's a dual swing gate that comes in four different sizes. It's metal with a black coating and will give your curb appeal a major boost.
Showcase Your Favorite Flowers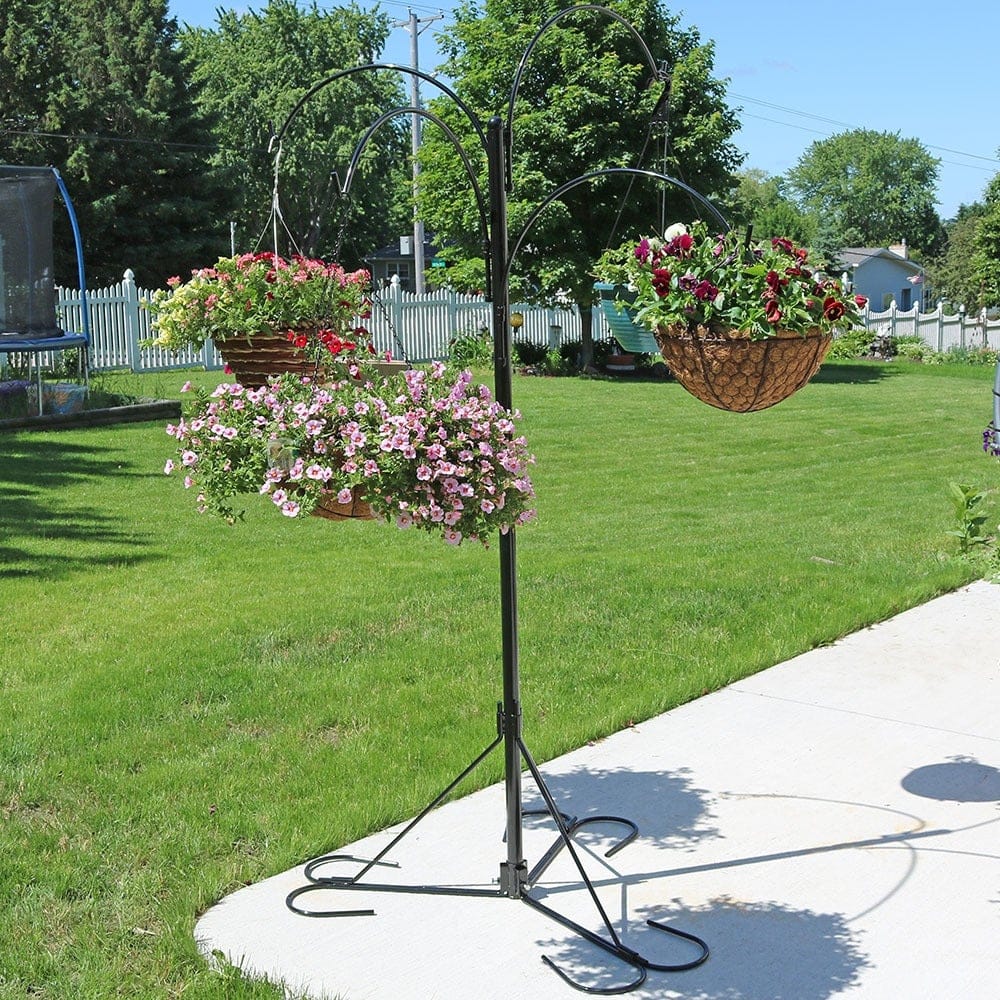 If you want to add color at the end of your driveway, consider a hanging basket holder like this one.
To make this work, you'd likely need to dig a hole and set it with concrete. (Unless you have a solid surface to set it on.) Then you can fill it with your favorite flowers or incorporate it in other landscaping.
Use Lawn Edging to Create Flower Beds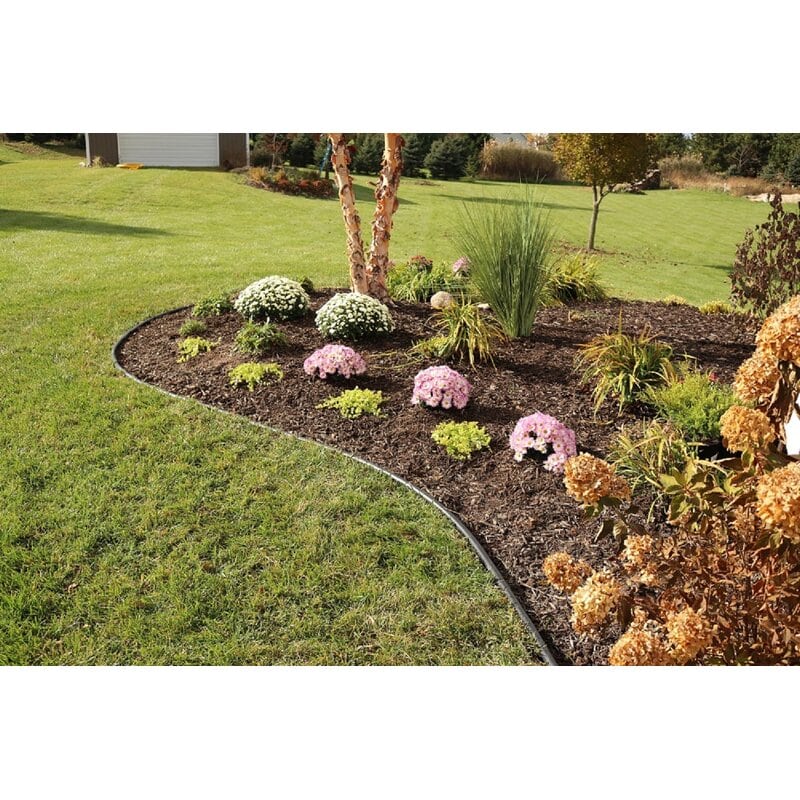 Creating flower beds near your driveway entrance is a classic way to boost your home's curb appeal.
You can use dig-in lawn edging like this to keep your flower beds contained. After you install the edging, plant your favorite flowers. (Be sure to add in some perennials.) Then fill the flower bed with your favorite mulch or pea gravel. The result is a much nicer-looking driveway entrance.
Light Up the Night with a Post Lamp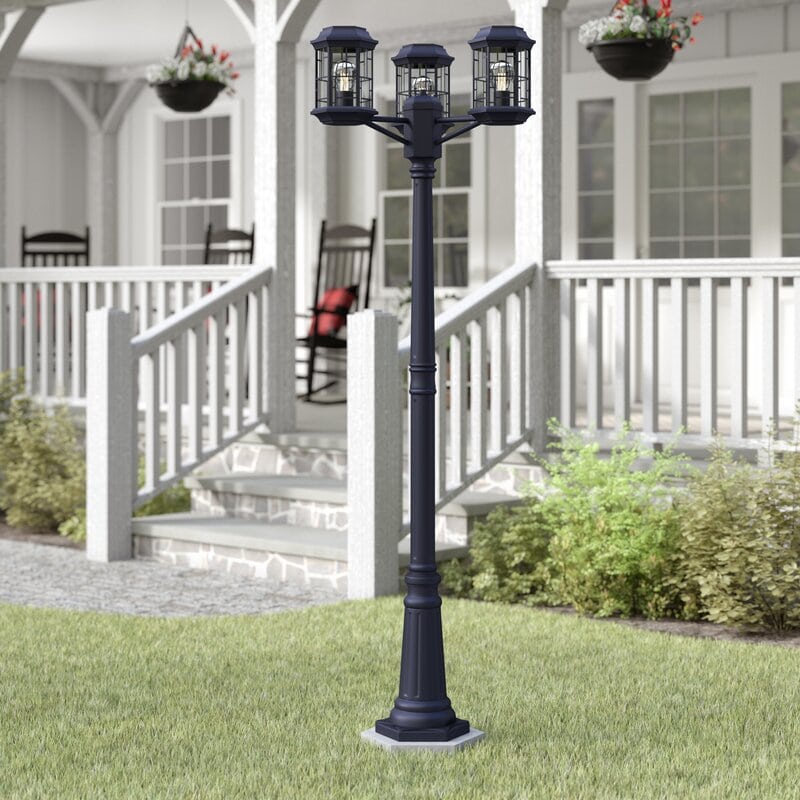 My favorite decor pieces combine function and beauty, which is definitely the case for this post-light.
If you want to add light to the end of your driveway at night, try something like this. This post lamp is from Wayfair and will need to be hardwired. It has the perfect modern farmhouse look that can dress up your driveway entrance.
Final Thoughts
There are many projects, big and small, you can take on at your driveway entrance. If you're looking for a small project to boost your curb appeal, consider adding a flowerbed with an upgraded mailbox.
If you want to go all out, try adding a driveway gate or some post lamps. All of these ideas can help your driveway match the look of your home.