Decorated Life is reader-supported. When you buy through links on our site, we may earn an affiliate commission. Learn More
15 Creative Driveway Lighting Ideas
Whether you're looking for low profile pathway lights, LED driveway lights, or totally unique driveway lighting ideas, it's not exactly an easy search. There are somehow a lot and not enough options when it comes to outdoor driveway lighting, and it can be overwhelming.
The right lighting for your driveway depends on a lot of things, how long is the driveway? What is the landscape like around it? Is it straight or curvy? If you're not even sure where to start with your search, here are a few great driveway lighting options to consider.
Fence Post Lights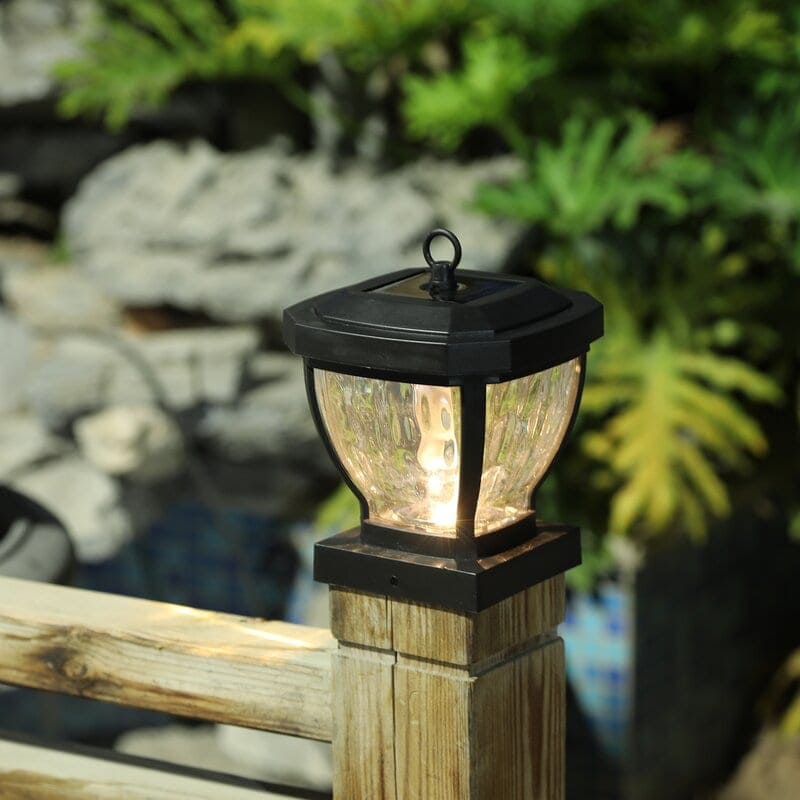 If your driveway is lined with a fence, add some lights to the posts! There are a ton of great solar light options that you can attach right to the posts and you don't need to do anything else to maintain them.
No fence? Cut down some posts to create your own custom posts to line your driveway with. It's a super easy and inexpensive way to add a little light to your driveway.
Up-Down Lights
Installing some up-down lights onto your house will not only give your home a little extra light for curb appeal, but it'll also shine light right down to your driveway.
This is a great way to light up a short straight driveway, because it will give visitors a focal point to drive up to (and will help them know where to stop). Plus, the up-down light is more unique than a traditional outdoor light.
Hanging Lantern Pathway Lights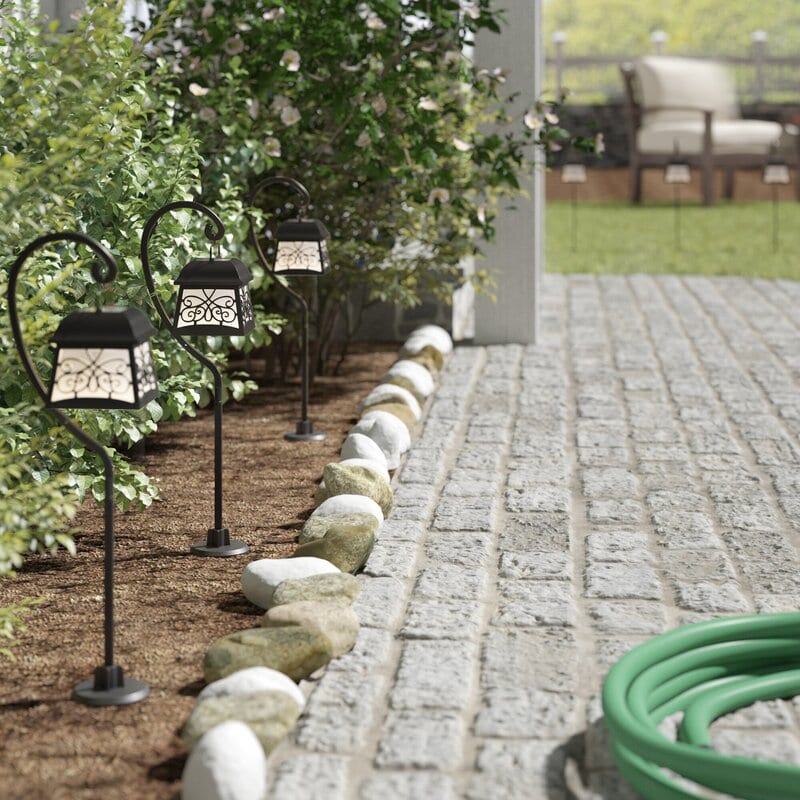 Pathway lights don't have to line a pathway, they work just as well lining a driveway! These little lantern ones are an especially cute way to do it.
A lot of pathway lights are solar powered, so you don't need to run electricity or do much of anything to get them working. Just pop them into the ground and let mother nature do the work for you.
Outdoor Rope Lighting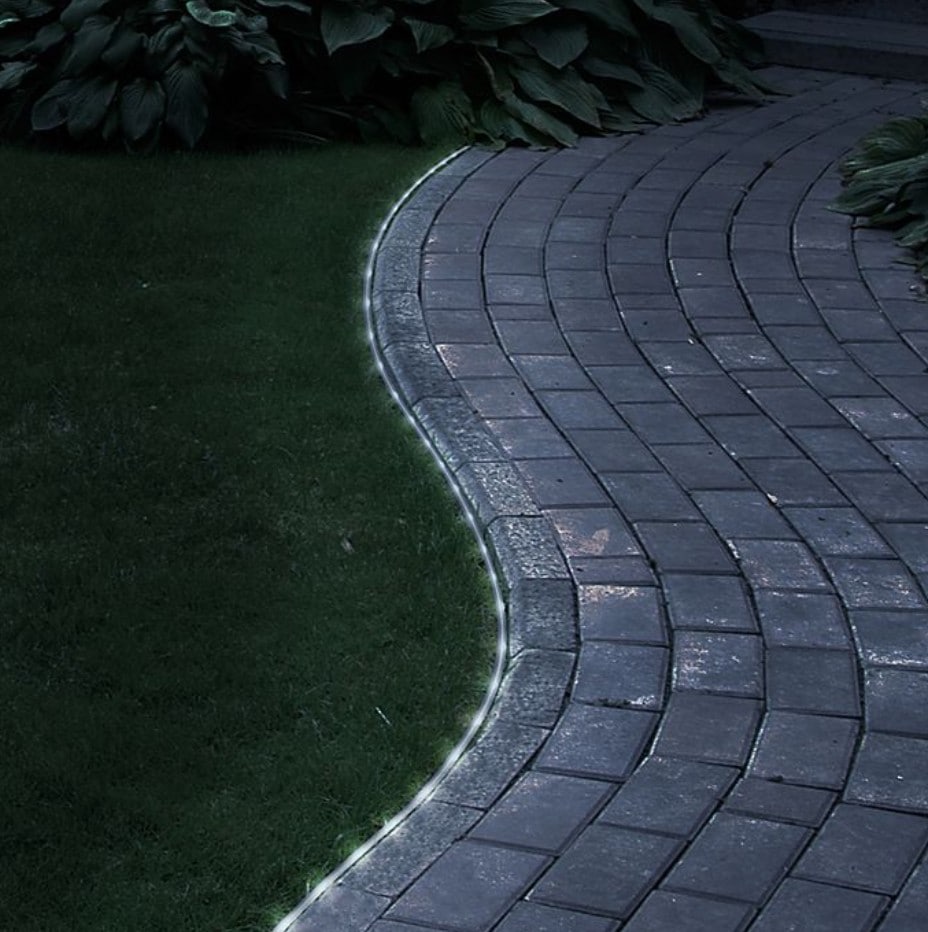 Looking for an inexpensive long driveway lighting solution? Use outdoor-friendly rope lights!
Since a lot of them are not solar powered, you'll likely need to find an electrical source and possibly run an extension cord, but it'll be worth it. It's a really easy and stylish way to light up a long driveway.
Security Flood Light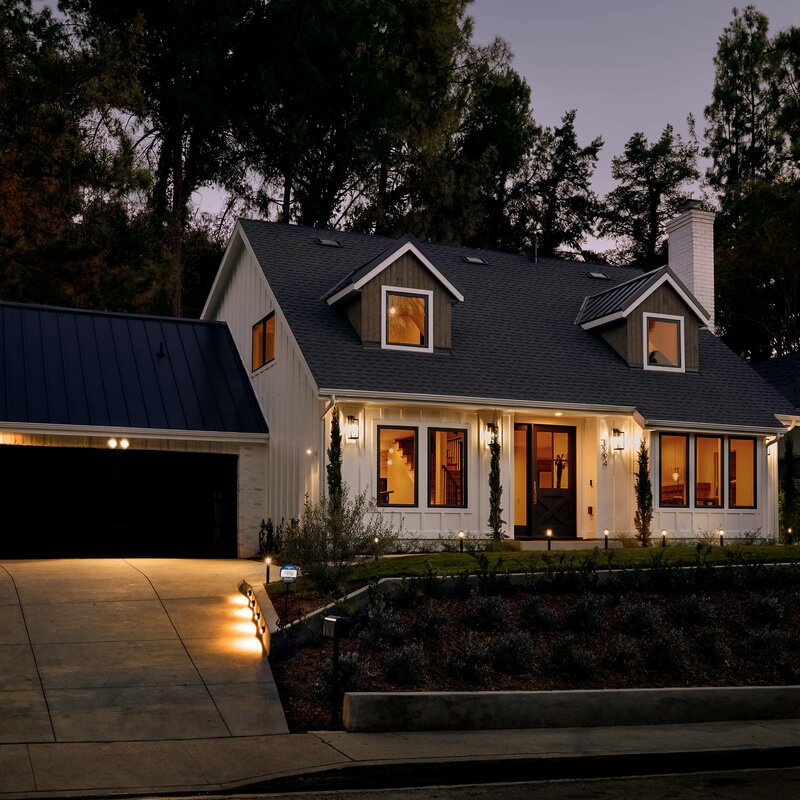 You don't need to get super fancy to light up your driveway, just invest in a security flood light like this one. It offers plenty of light for the driveway while still working well with the home's exterior landscaping.
If you don't want a bright light shining constantly, there are a lot of motion lights that will provide the same amount of light but will only do it when necessary.
Barn Light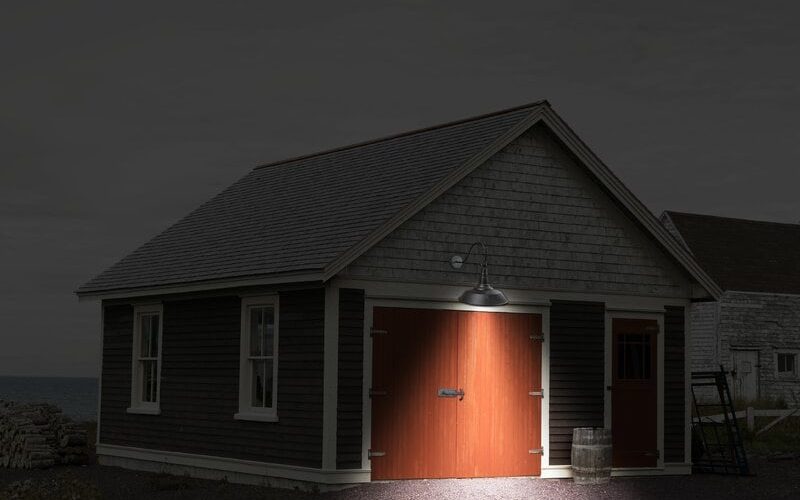 A barn light is a really easy way to light up your driveway, and with the farmhouse chic style still trending, it's also a really stylish way to do it. All you need to do is install it over the garage door and it'll shine right down, offering plenty of light for the driveway and area around the garage itself.
Solar Powered Up-Light
If you're not a fan of downlighting, you can get these solar powered up lights that you can stake right into your grass lining the driveway.
You don't have to do much of anything to maintain them, just pop them in the ground and they'll be ready to light up by dusk. Just be sure to keep the grass around them mowed so they can get enough sun to recharge during the day.
Outdoor Wall Lights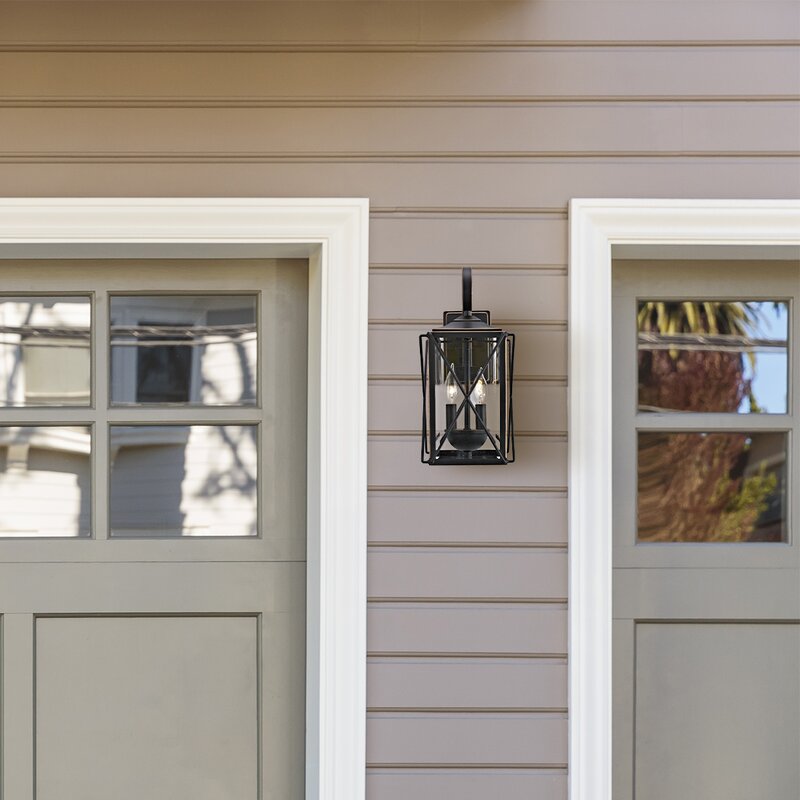 The most obvious way to light up a short driveway is with wall-mounted lights on either side of a garage. It's not something that will make your home necessarily stand out from the rest, but it'll provide plenty of light for you to shoot some hoops after dark and for visitors to find your home.
Post Lights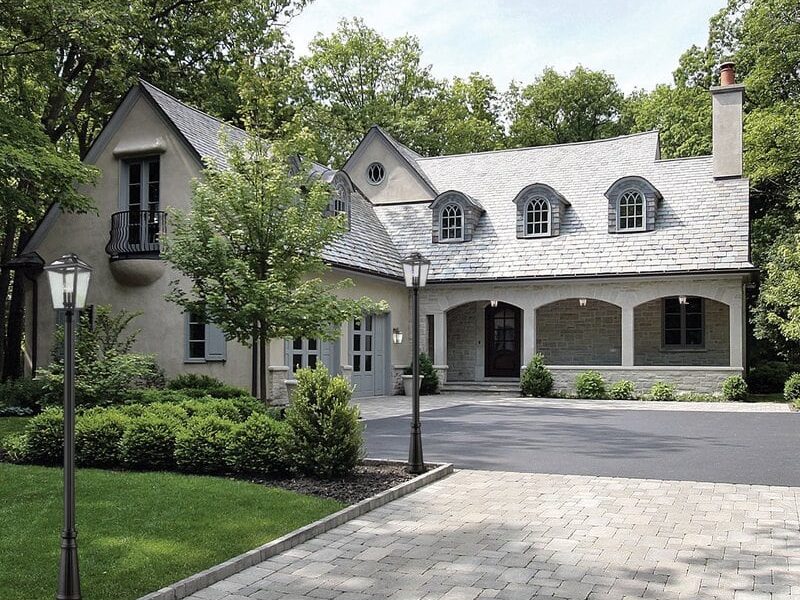 If you have a long, winding driveway, consider tall post lights instead of short pathway lights.
Post lights are pretty similar to what you'd find on a street, but they're typically a little shorter and can be more decorative. They're definitely an investment, and you'll likely need to run power out to them somehow, but they will certainly give your driveway a gorgeous glow.
Solar Pathway Lights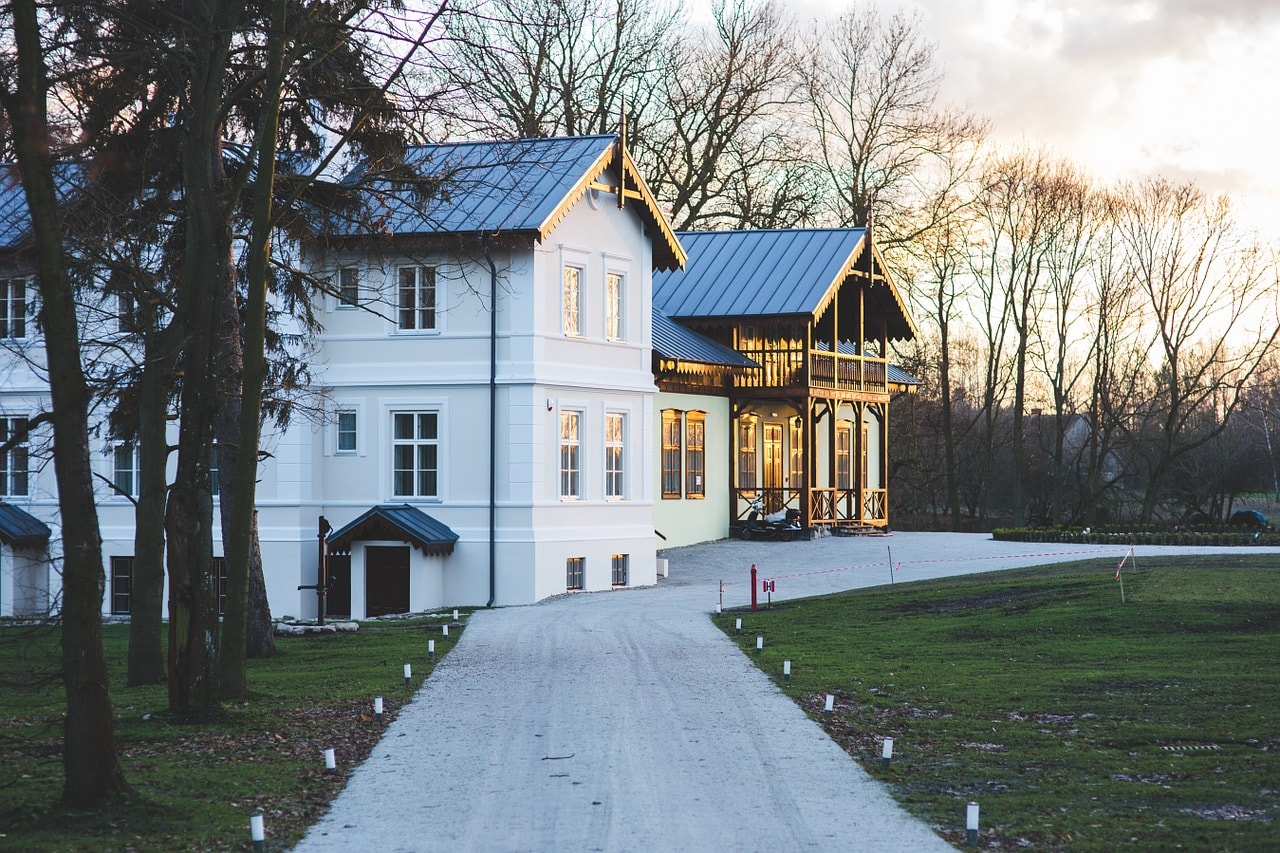 Solar-powered pathway lights can be used to line a driveway or even serve as driveway entrance lights if your street is dark. They're a low-maintenance lighting option that does their job well. Plus there are so many different designs available that you'll surely find something to meet your style.
In-Ground Paver Lights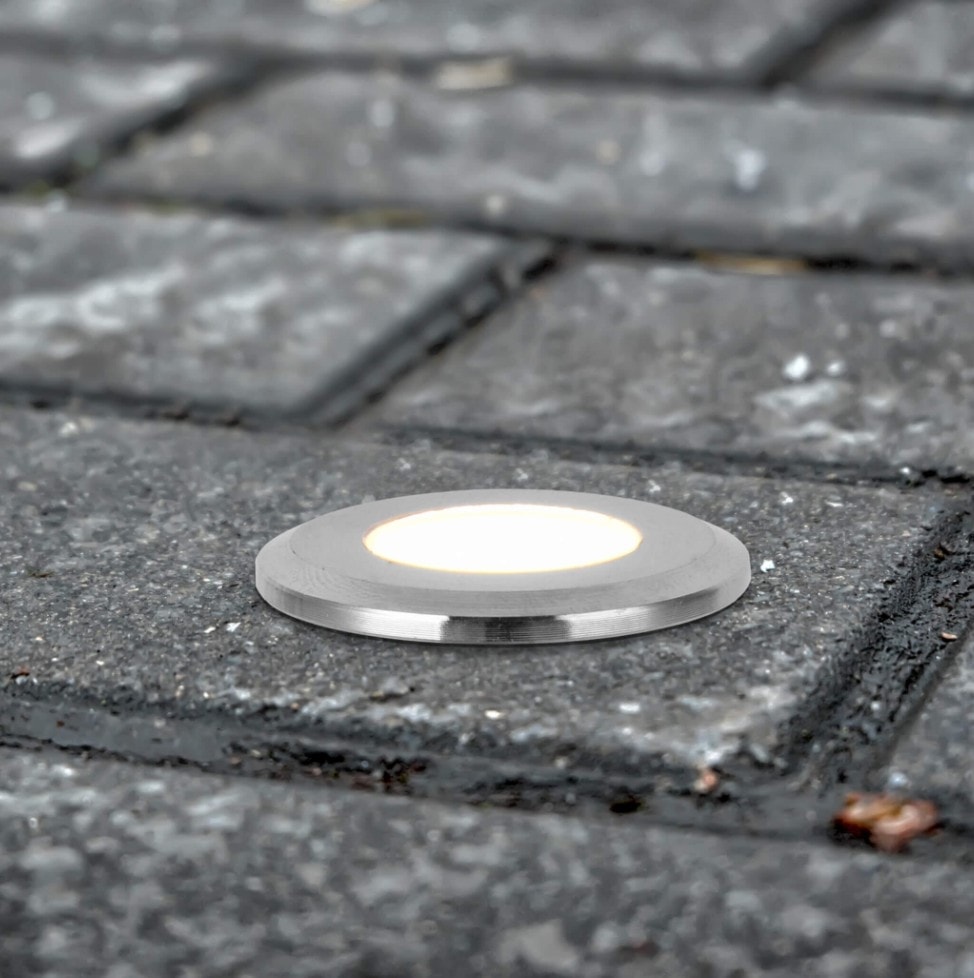 If you're not interested in staking lights into your grass, there are plenty of ground lights for driveways that are just as easy to use and still look great.
Paver lights go right into a paver stone, providing a seamless look without sacrificing the much needed light. Plus, they're usually solar powered, so once you get them installed there isn't much more you need to do to maintain them.
Glowing Stake Lights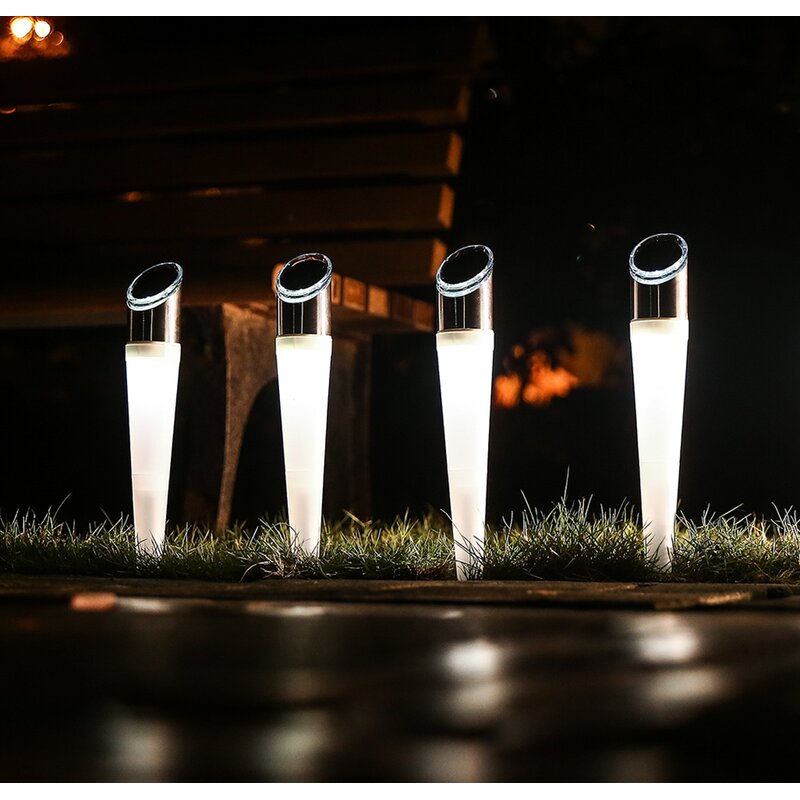 For a more glowy look, consider pathway lights that give off more of a paper lantern-like light instead of the traditional style.
These solar powered LED lights give off that glow perfectly and will look amazing lining a driveway. Plus, they can be set to either white or color changing mode, which is a lot of fun for someone who likes to welcome guests with a celebratory vibe.
Twig Lights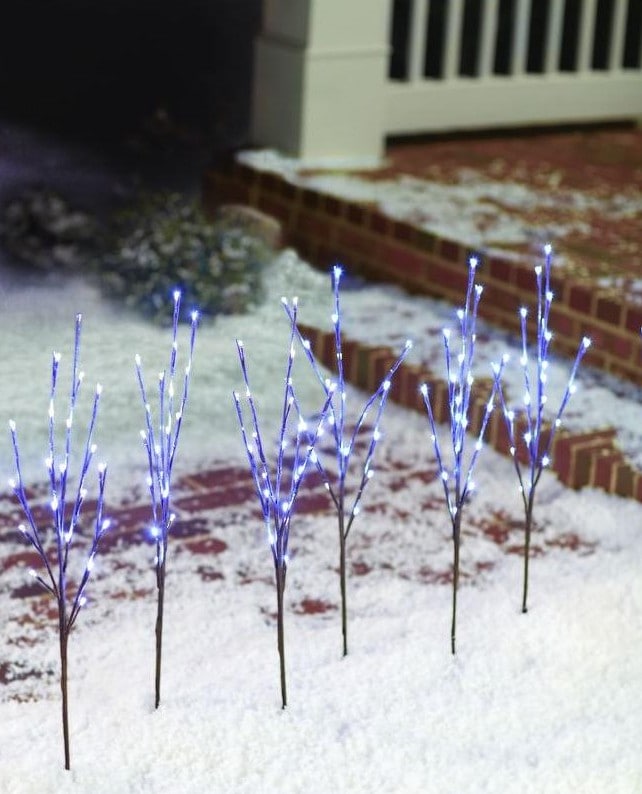 Looking for something totally unique that will set your home apart from your neighbors'? These twig-style low voltage driveway lights are for you! They look like little Christmas trees all lit up and they can be set to either white or multicolored light, depending on how you want to greet your guests.
Brick Pillar Light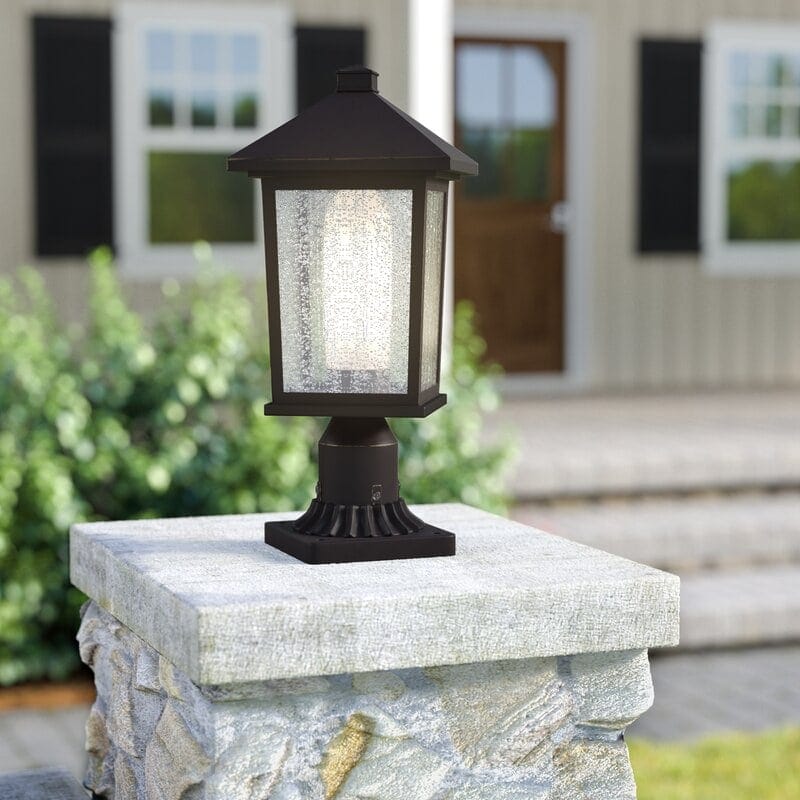 If you're handy, you can create your own driveway pillars with lights using bricks and a single mount light like this one.
For a long driveway, build a pillar on either side on the entrance to help visitors find it a little easier on the street. Not only will it be a great marker, but it will also give your home a fancy touch.
Rock Lights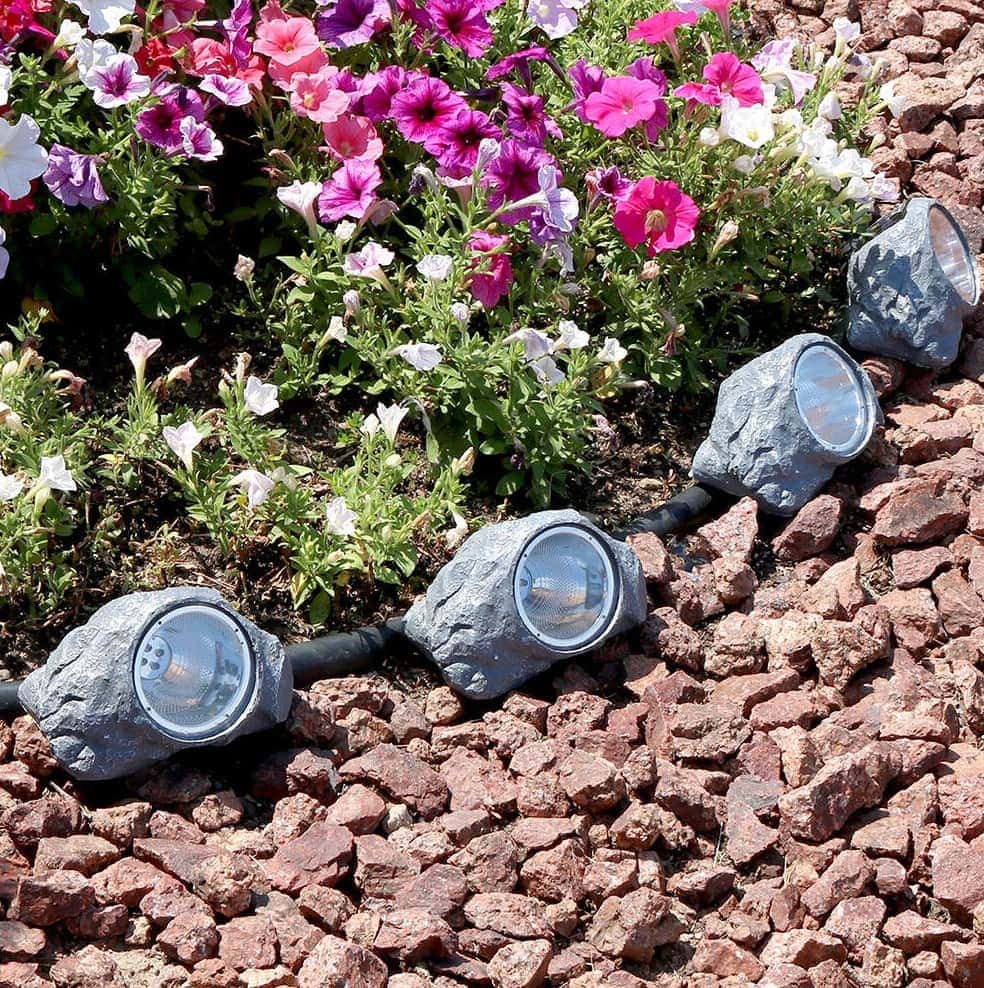 Line your driveway with landscape lights for a subtle look during the day, and plenty of light at night. There are all kinds of options out there, like these rock lights! They're just as low maintenance as traditional pathway lights, but with a bit more subtlety.
Final Thoughts
Giving your driveway some proper lighting will not only help visitors see where they're going, but it'll also help improve your home's curb appeal!
While the search for the right driveway lighting fixture can be long and frustrating, the final effect is worth the work! Any one of these driveway lighting ideas will add a little sparkle (and light!) to a home's exterior.