Decorated Life is reader-supported. When you buy through links on our site, we may earn an affiliate commission. Learn More
15 Farmhouse Fireplace Decor Ideas
Fireplaces are the focal point in a room. So unless you're going for the minimal look, decorating the mantel is a given.
If you're tired of your same old decor and looking to spruce up your mantel with a farmhouse feel, you have plenty of options.
Whether you prefer modern or traditional farmhouse style, here are 15 fireplace decorating ideas to breathe new life into your room.
Place a Large Mirror Over the Fireplace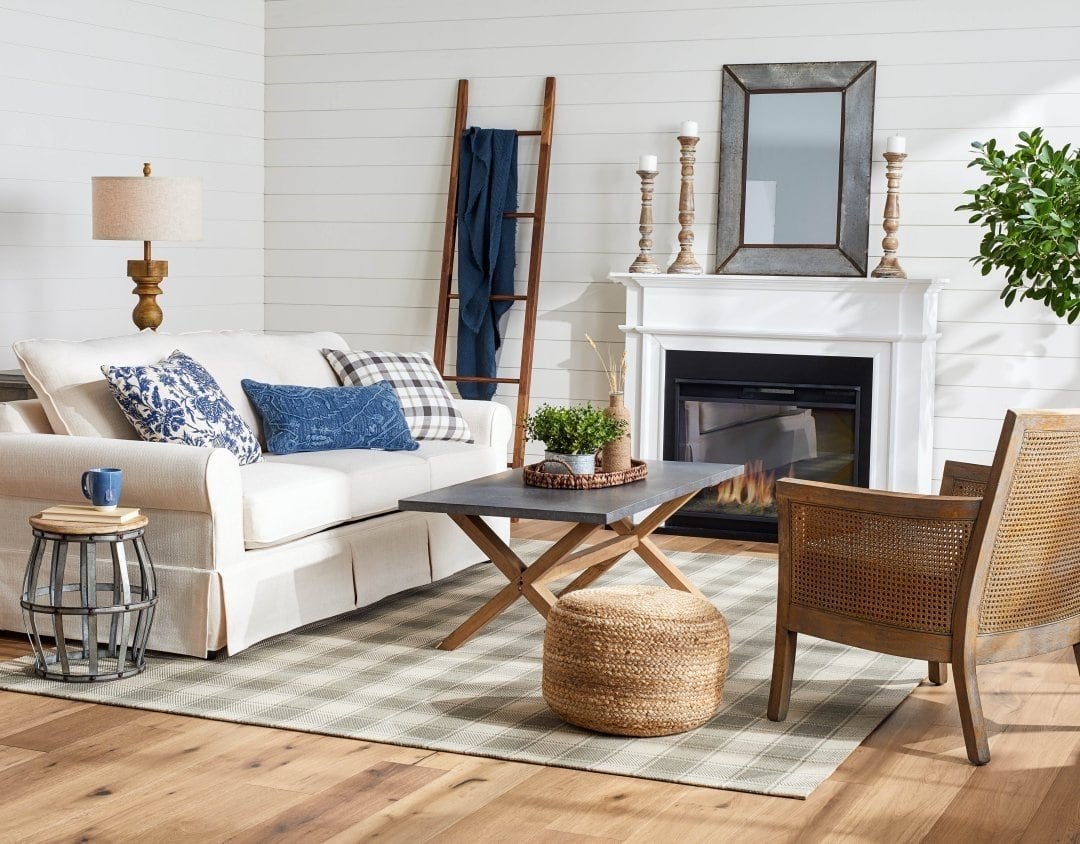 Not putting a tv over the fireplace? Fill in the space with a mirror instead. This large mirror from Overstock has an antique finish – perfect for a farmhouse look.
You can pair this with large candlesticks as shown or add in a bunch of smaller decor. You can even dress this mirror up for the holidays by adding a wreath over it.
Showcase a Candelabra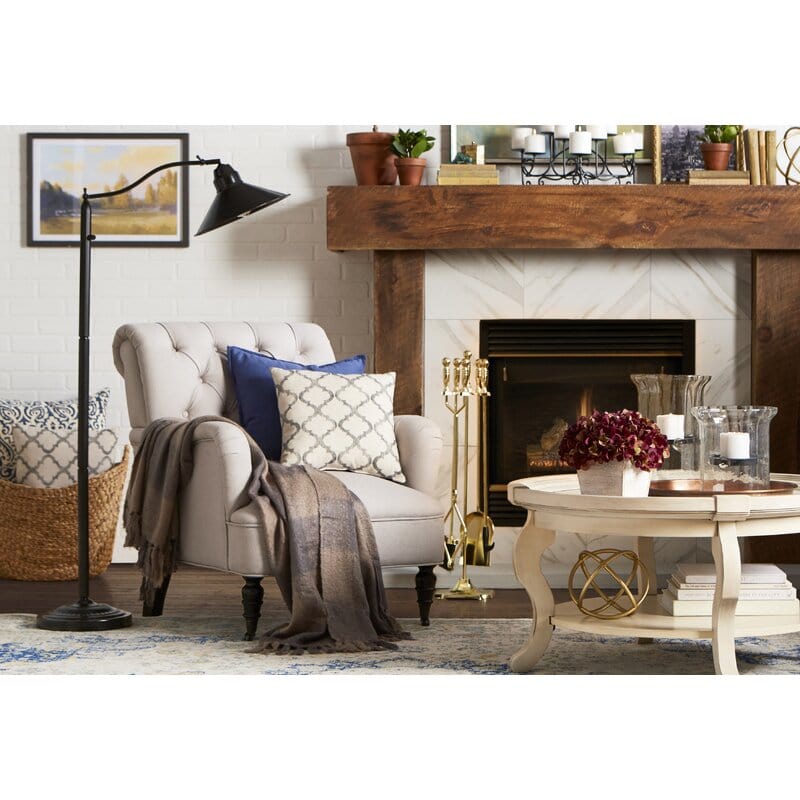 Candles are the perfect farmhouse fireplace decor. They look beautiful on their own and add a touch of ambiance when lit.
If you're looking for a larger mantel centerpiece, try a candelabra like this. This candelabra from Wayfair has spots for ten pillar candles. Since the candles don't come included, you're free to choose your favorite scents and colors.
Use a Chevron Screen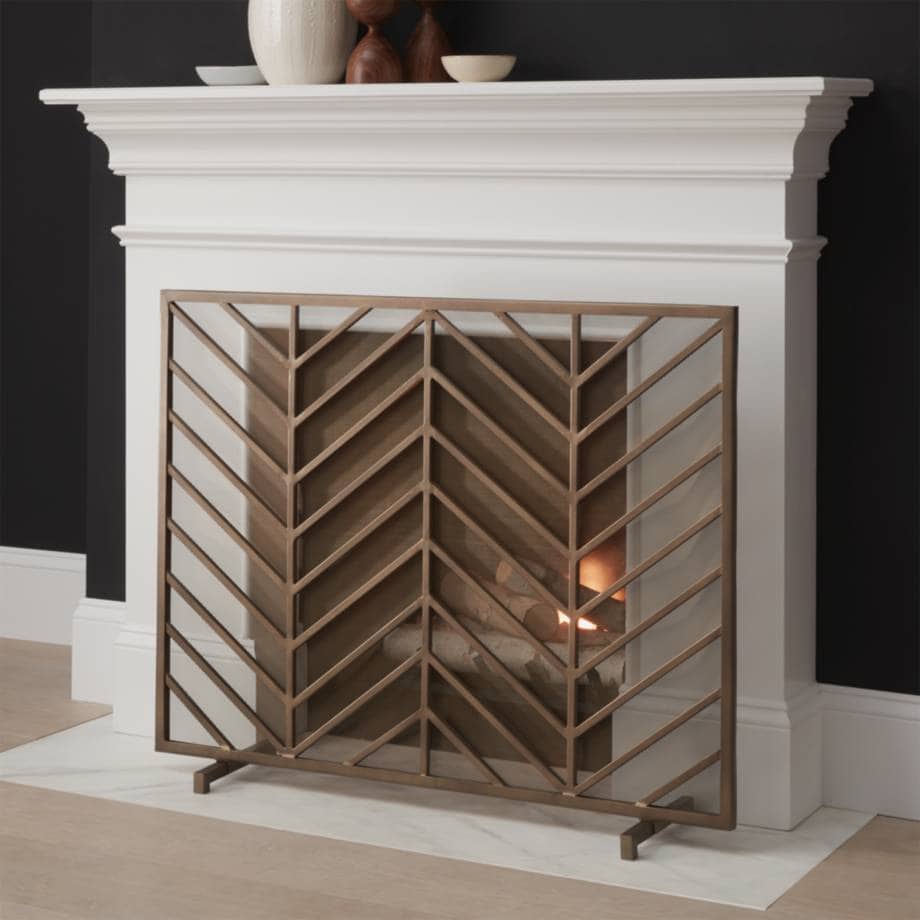 The chevron pattern works great for modern farmhouse design. So, if you want to give your fireplace an updated look, try this brass chevron screen.
This iron screen has an antiqued brass finish that is decorative and functional. If you heat solely with wood, a screen will act as a barrier between the fire and other points in the room.
Drape Your Mantel in A Decorative Garland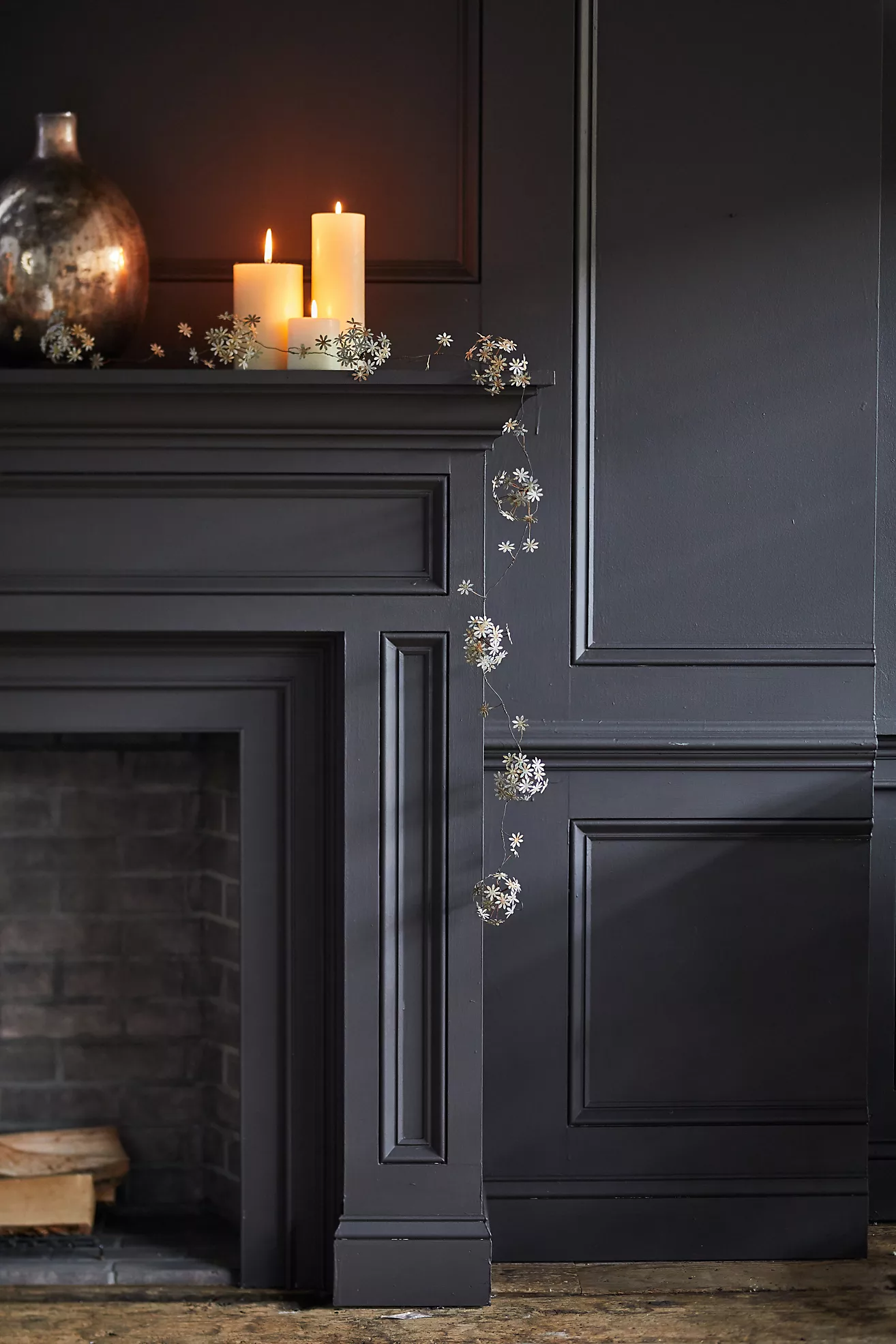 Garland makes beautiful and super easy farmhouse mantel decor. And there are a lot of choices – you can go for something traditional like eucalyptus leaves or try a metal floral garland.
This piece of garland is from Anthropologie and features petite iron flowers. They also have options featuring rusty-looking stars that work perfectly with farmhouse style.
Feature Windowpane Decor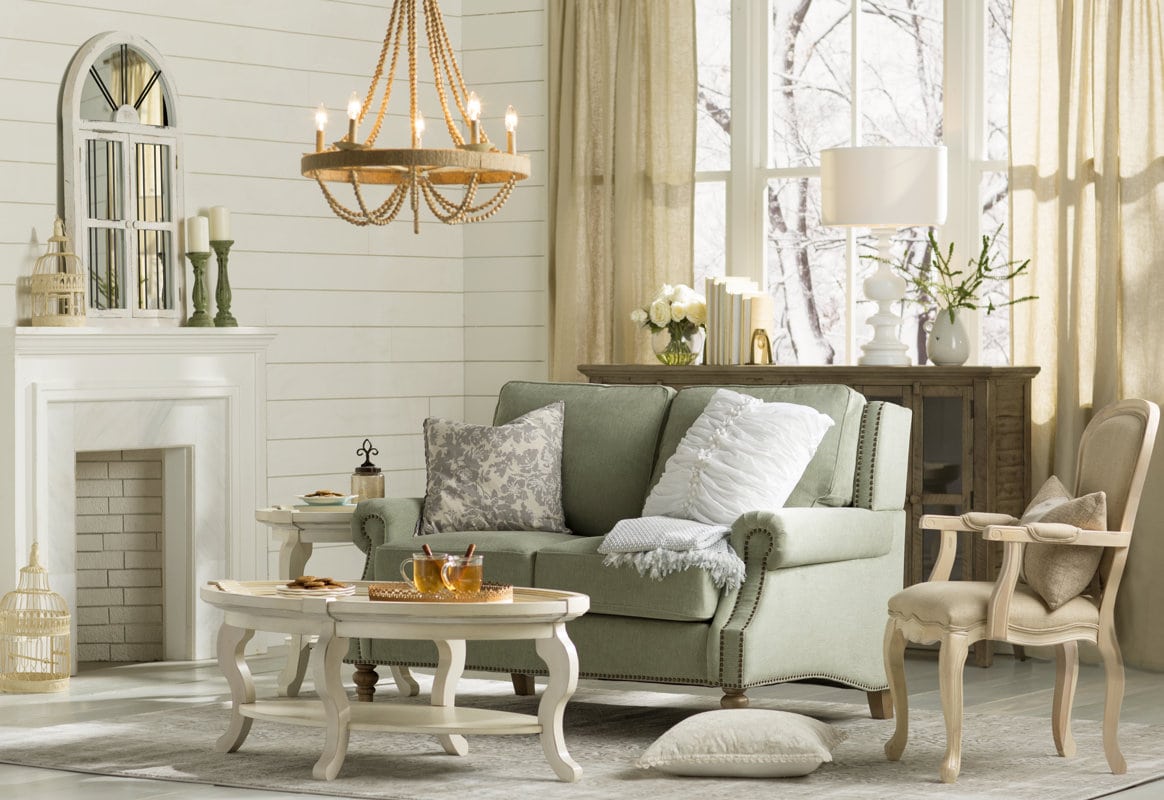 If you're going for an antique or rustic look, windowpanes are great pieces of farmhouse mantel decor.
You can use a rustic-looking windowpane mirror as shown or a simple version without mirrored glass. You can style this by adding candlesticks on both sides and a wreath hanging over the top.
Add Giant Wall Decor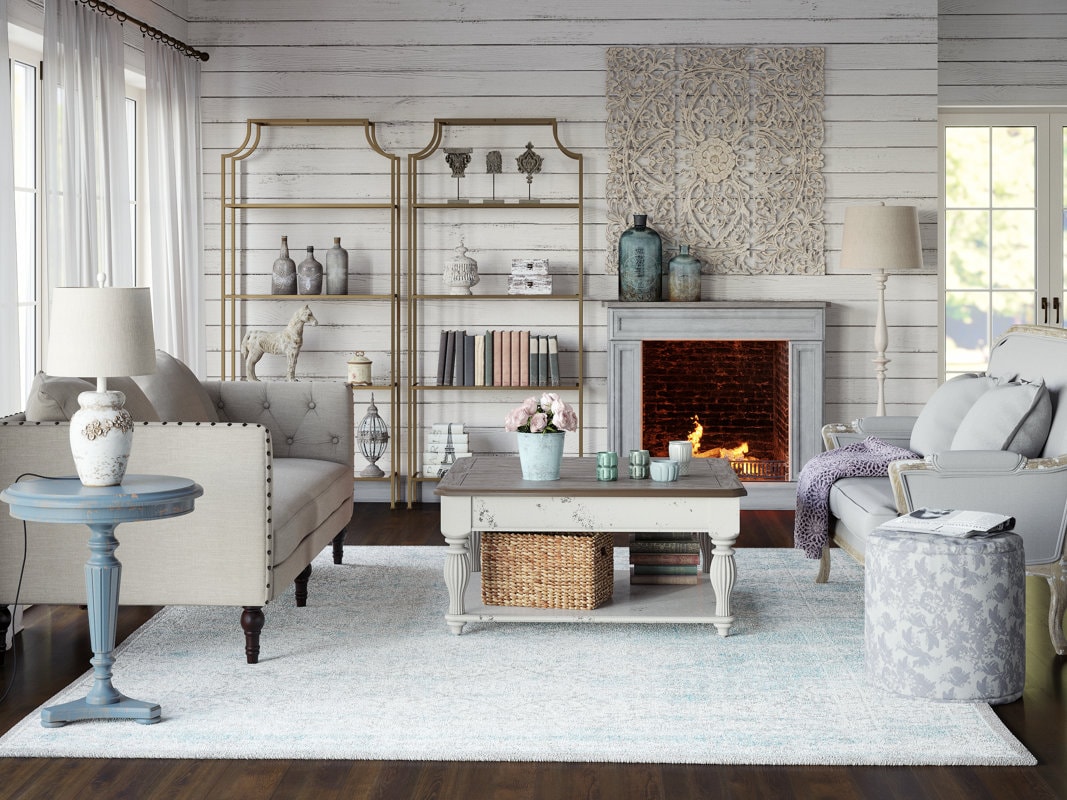 Do you want to fill up space over the top of your mantel? Try giant wall decor like shown in this photo.
This wall decor is wood with a hand-carved design. It comes in three pieces and will look great in farmhouse living rooms. This also works well in french-country spaces and is a good solution if you want simple decor.
Stay Timeless with an Olive Leaf Wreath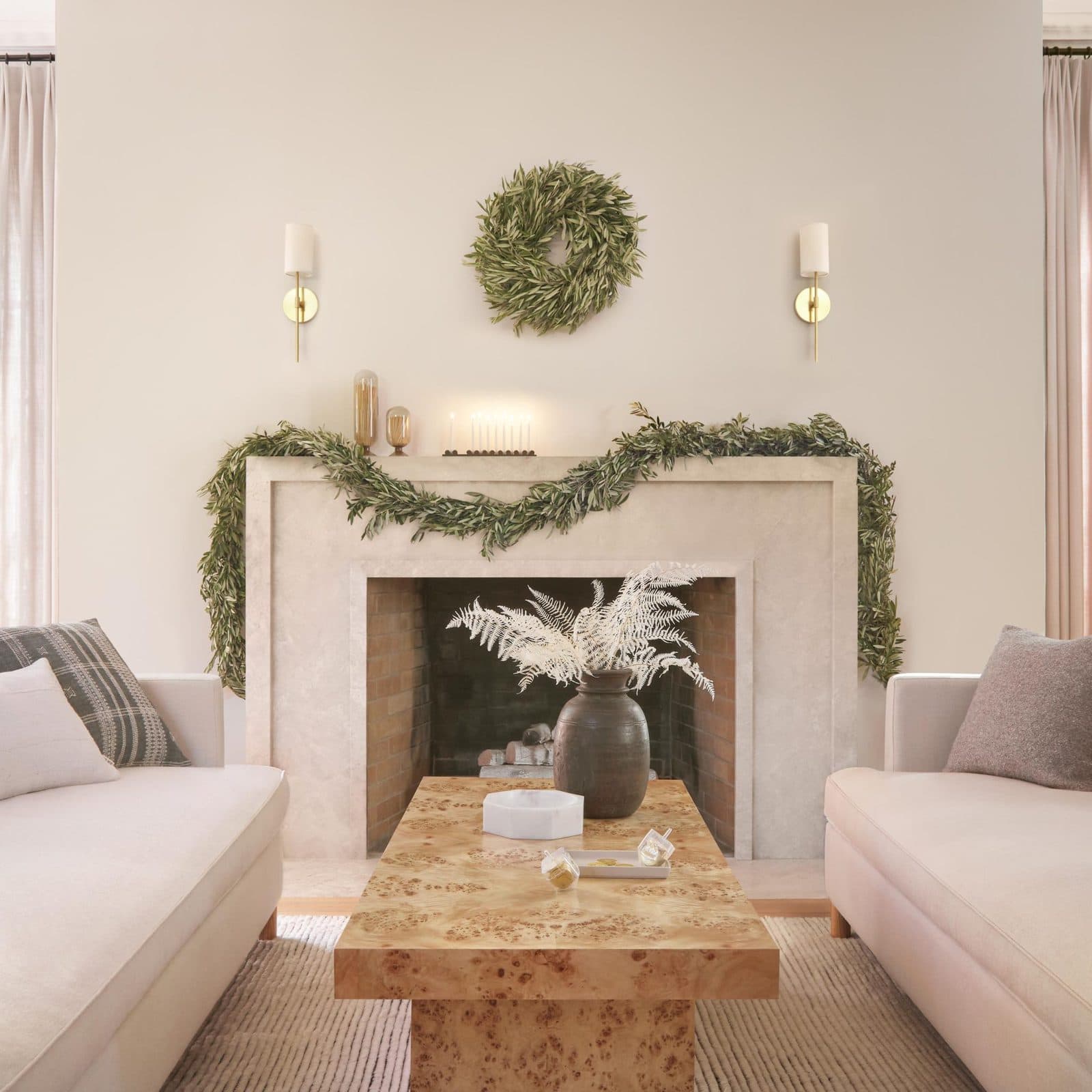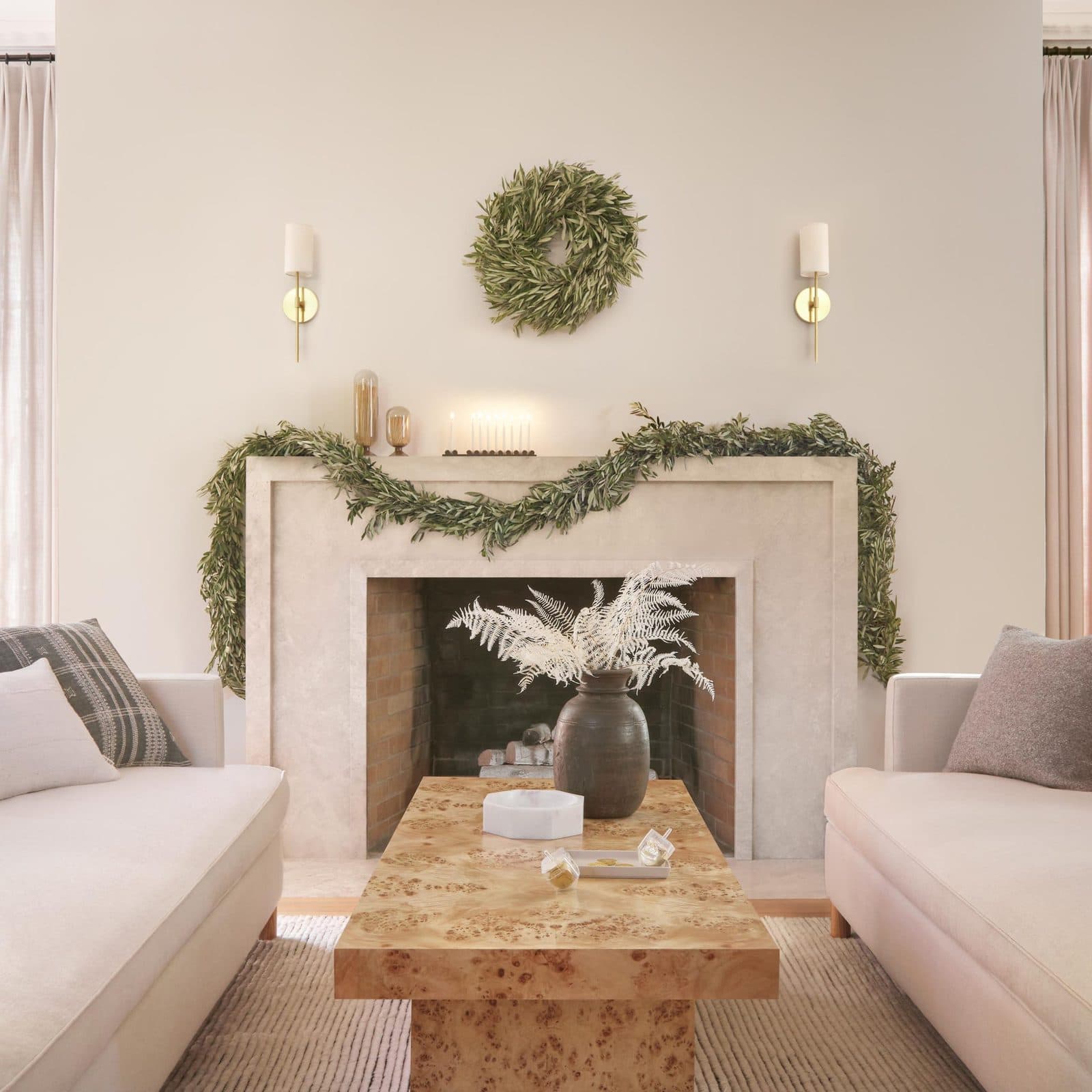 If you love the look of wreaths and are sad when you have to put your holiday versions up, try a timeless olive leaf wreath.
This olive leaf wreath from Lulu and Georgia comes freshly handmade from Northern California. Its simple style works any time of the year and will naturally dry with time. You can keep the wreath fresh by giving it a slight spritz of water each day.
Display Your Favorite Farmhouse Signs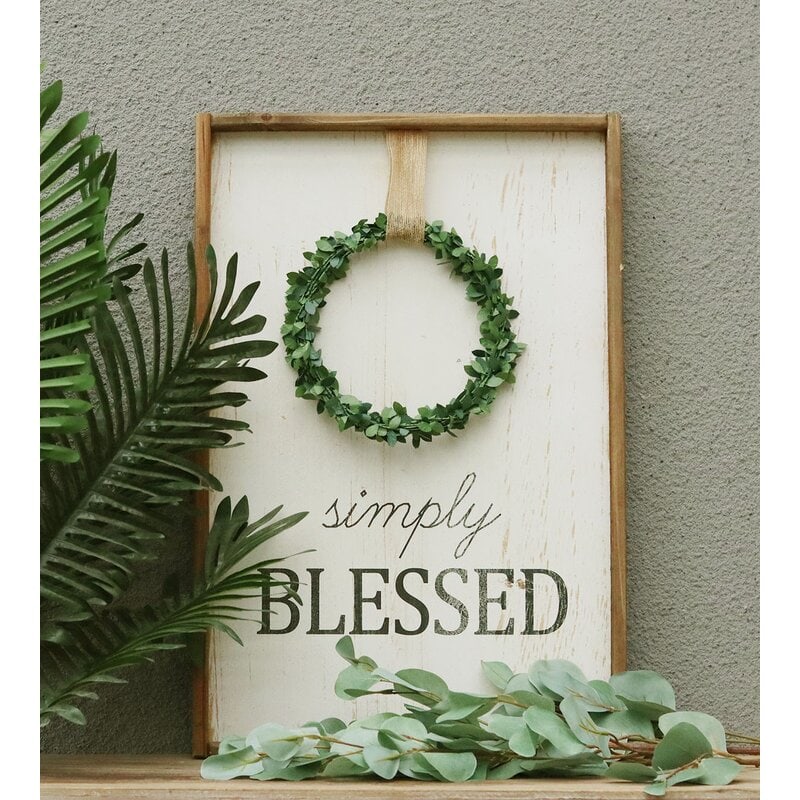 There's no better place for your farmhouse signs than your mantel. You can layer them together or display a singular large sign.
I like this sign from Wayfair for fireplace decor. It has a very farmhouse look, a simple saying, and comes with a wreath that adds a bit of texture. If you want a different phrase, consider making your own.
Always Add Candles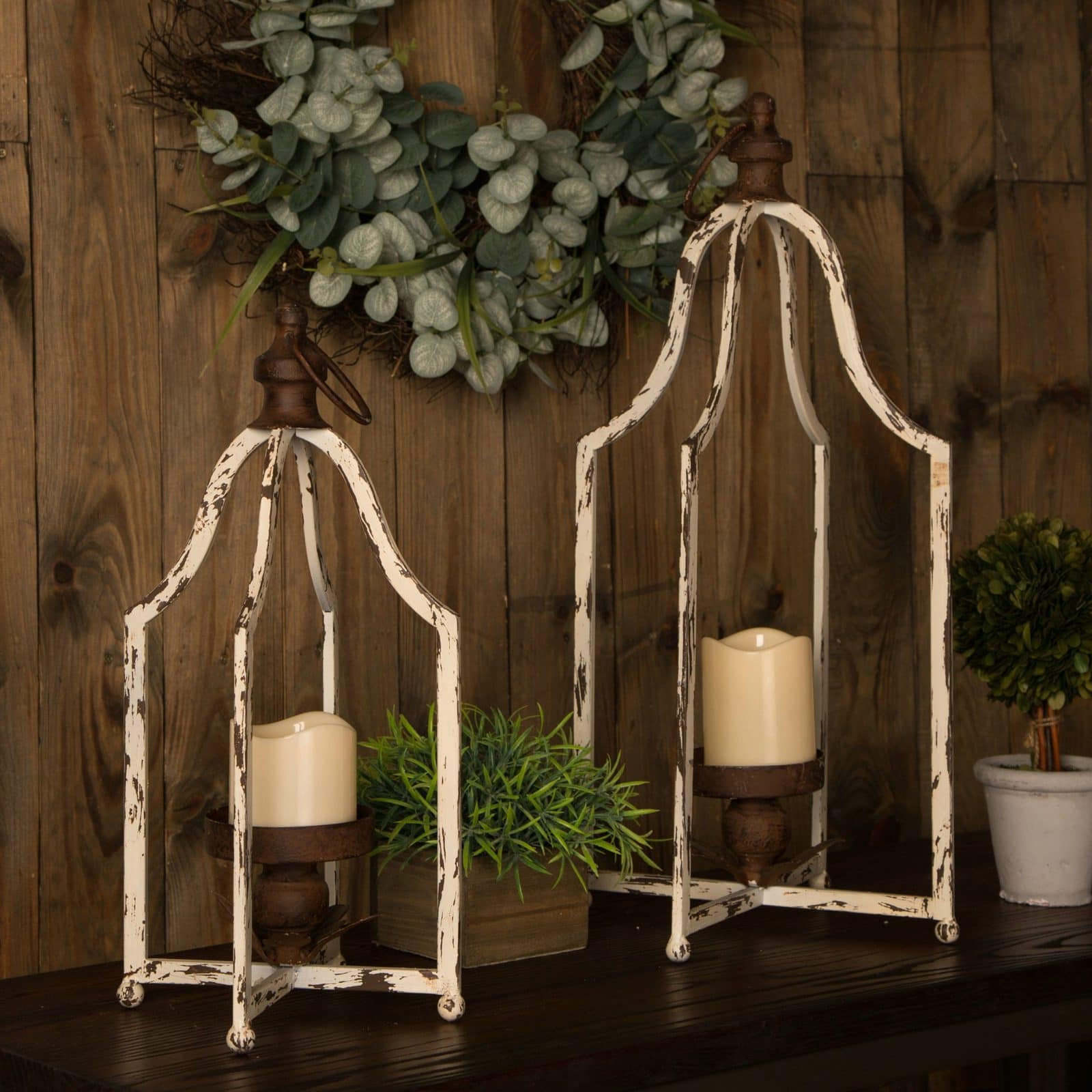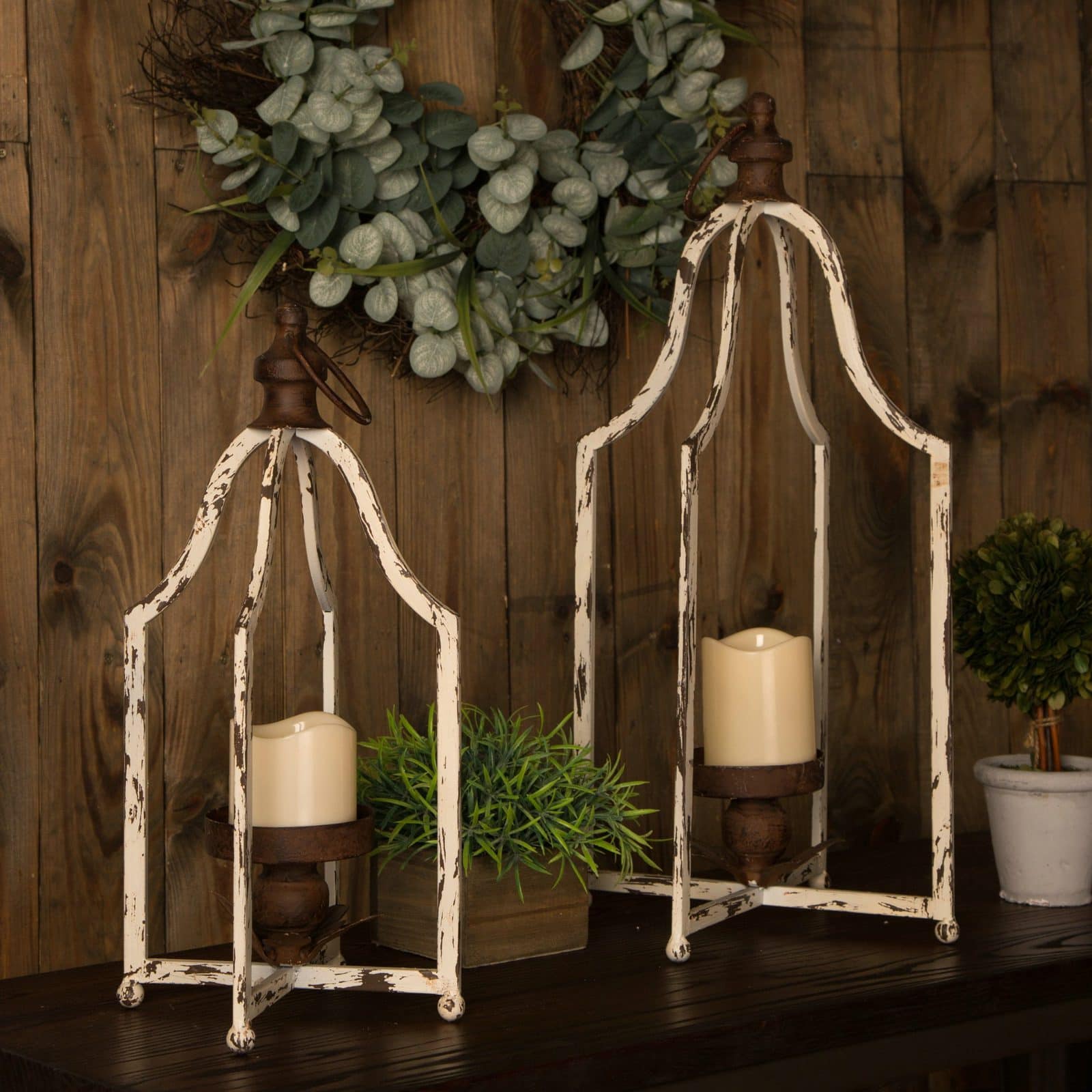 Nearly every fireplace inspo pic has a set of candles in it. Usually, the candles are in chunky wooden holders, but you can also use a lantern like this.
These lanterns are from Overstock and come in a set of two. They are metal painted white and then distressed. Each lantern can hold a candle up to 3 inches in diameter.
Don't Forget a Mantel Clock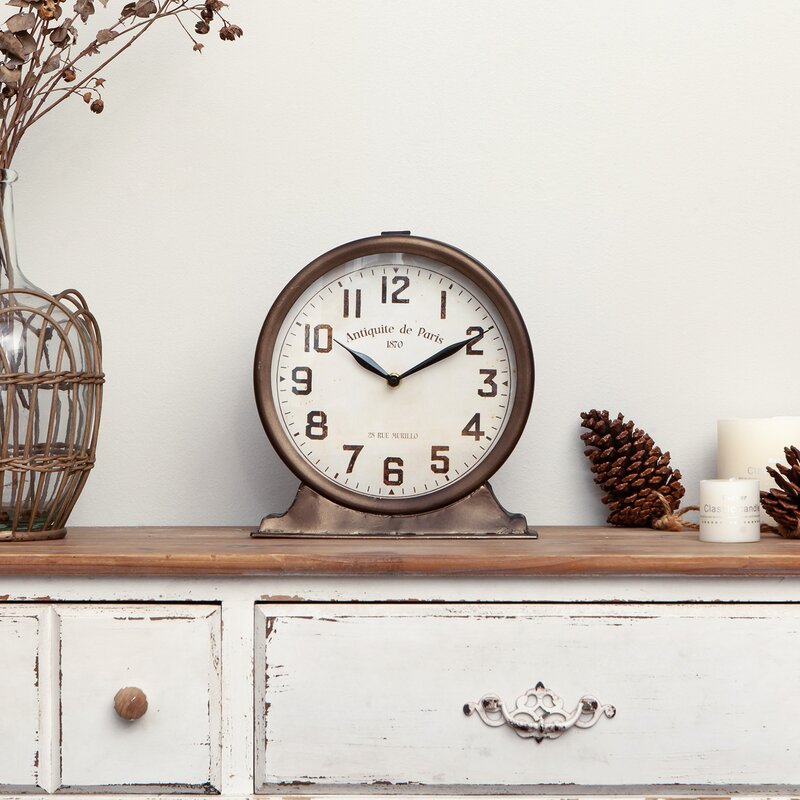 It should come as no surprise – mantel clocks make excellent fireplace decor. And if you're going for the farmhouse look, you can find some great antiqued options.
This clock from Wayfair has an oil-rubbed bronze finish. It only requires one battery and can be mixed with other types of decor. You could even use it as part of a large clock collection for your mantel.
Surround the Fireplace with Greenery
Greenery pairs well with farmhouse decor – especially if it's on the shabby chic side. Of course, when using a fireplace as a heat source, it can be hard to keep plants alive due to low humidity and dryness. Fortunately, you can go faux.
Try adding some faux vines on your mantel and a tree beside it. If your fireplace is functional just be careful not to get anything too close to the flames.
Decorate with Galvanized Letter Blocks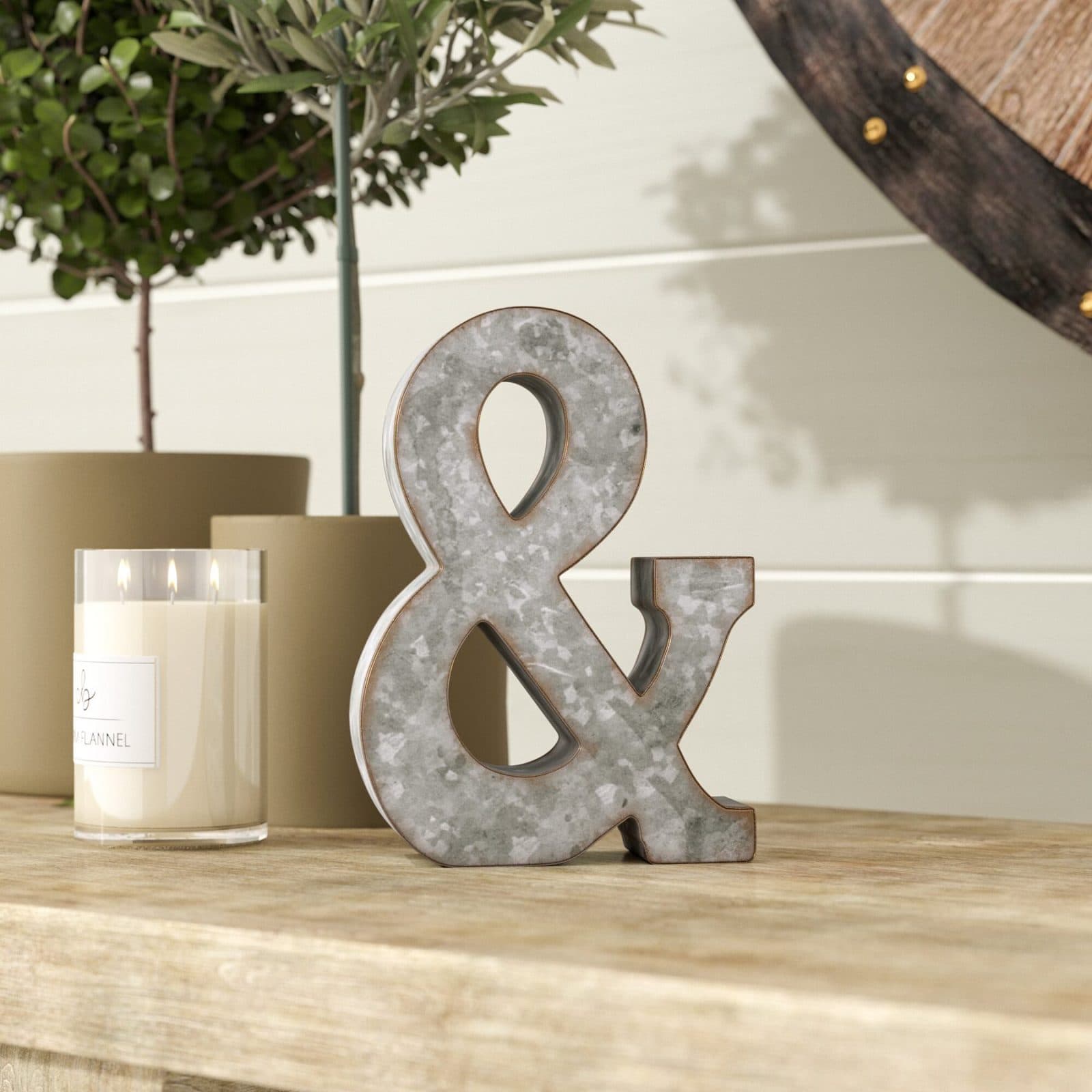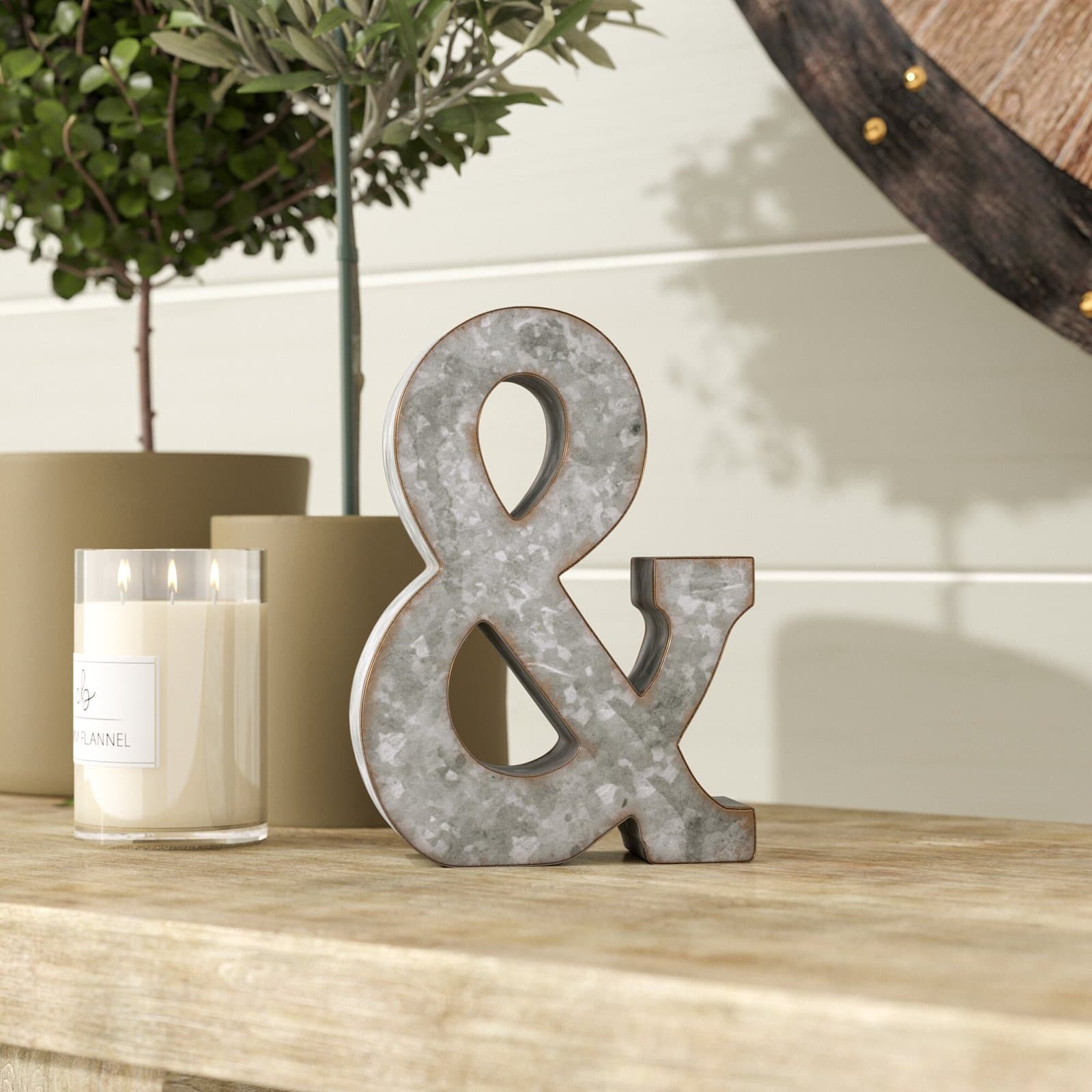 Nothing screams farmhouse quite like galvanized metal. So, if you need to add some to your mantel, do it with these letter blocks.
These blocks come in every letter plus the ampersand. So you can get a letter to represent your name or spell out a word. These look best when mixed with other types of decor.
Adorn Your Mantel with Stars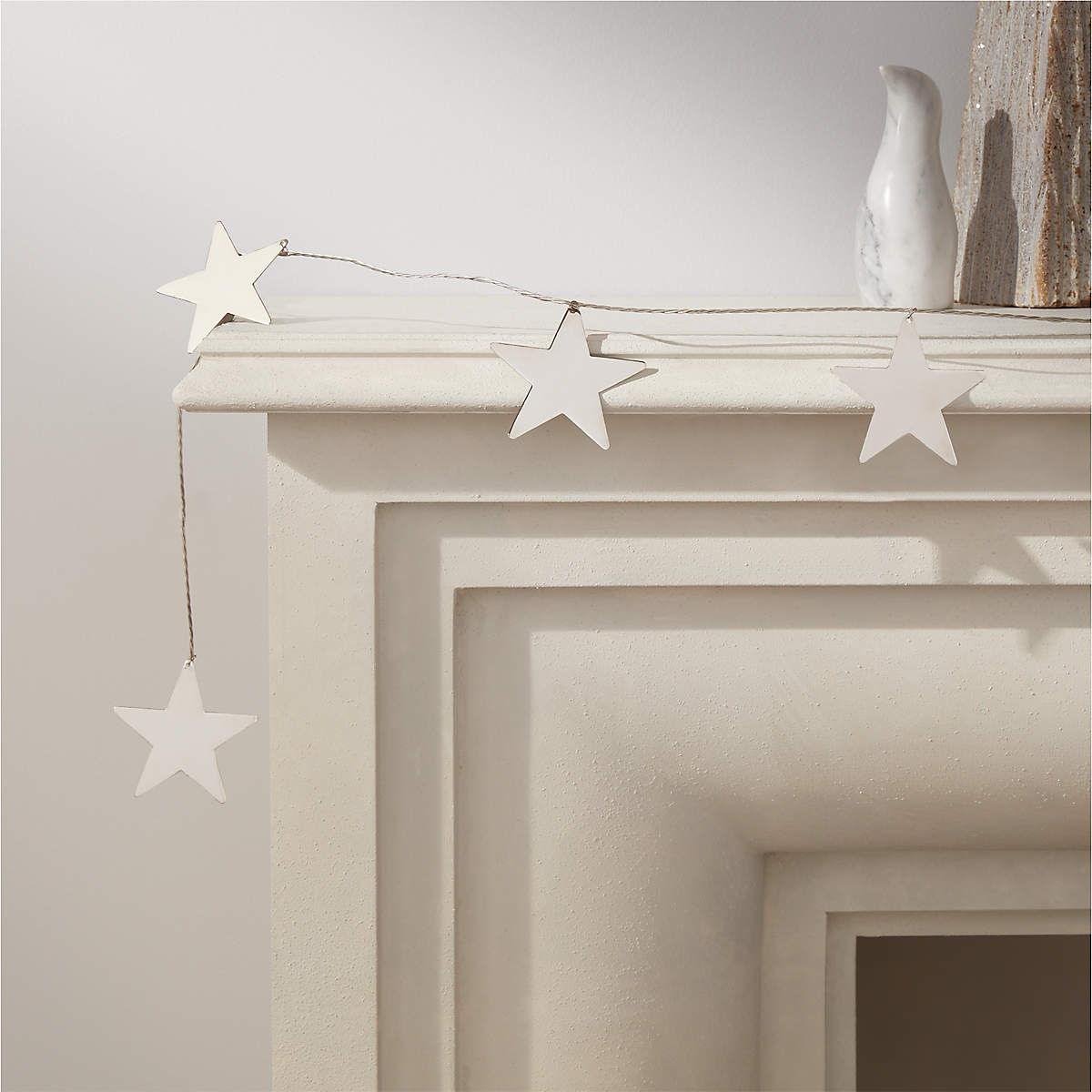 Two elements that work great with farmhouse decor are stars and garland. So, when they come together, you know the result is epic.
This star garland is from CB2 and comes in two colors: nickel and brass. Each strand is approximately 74 inches long with 12 three-inch stars. This would look great on its own or mixed in with a green garland.
Line Up Tiny Wooden Houses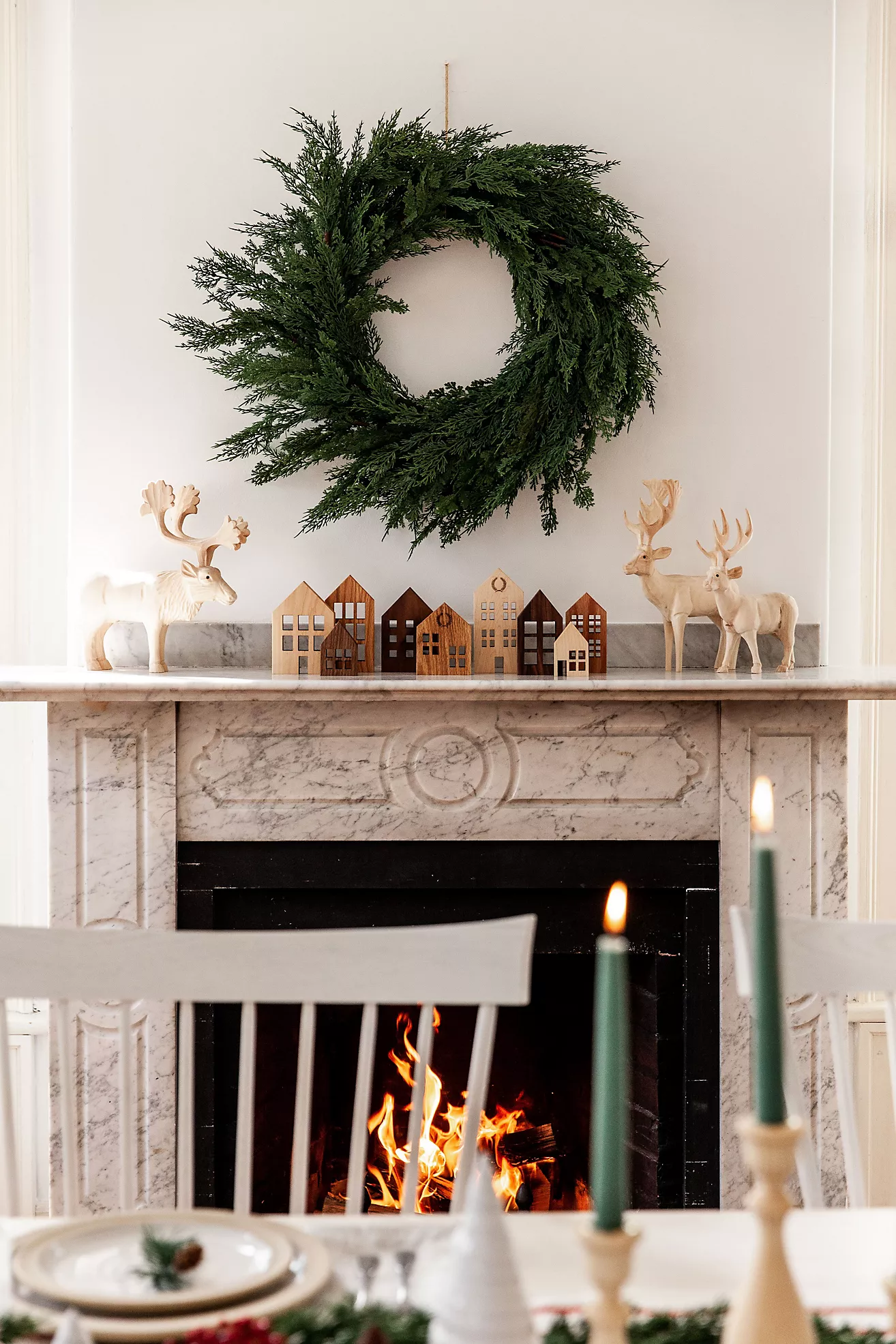 If you want to create a unique mantel display, opt for these wooden houses.
Each of these oak houses has a unique handcrafted look. They mimic the look of New England architecture and come in three stains. You can mix and match the stains for a custom tiny house display.
Hang Your Favorite Art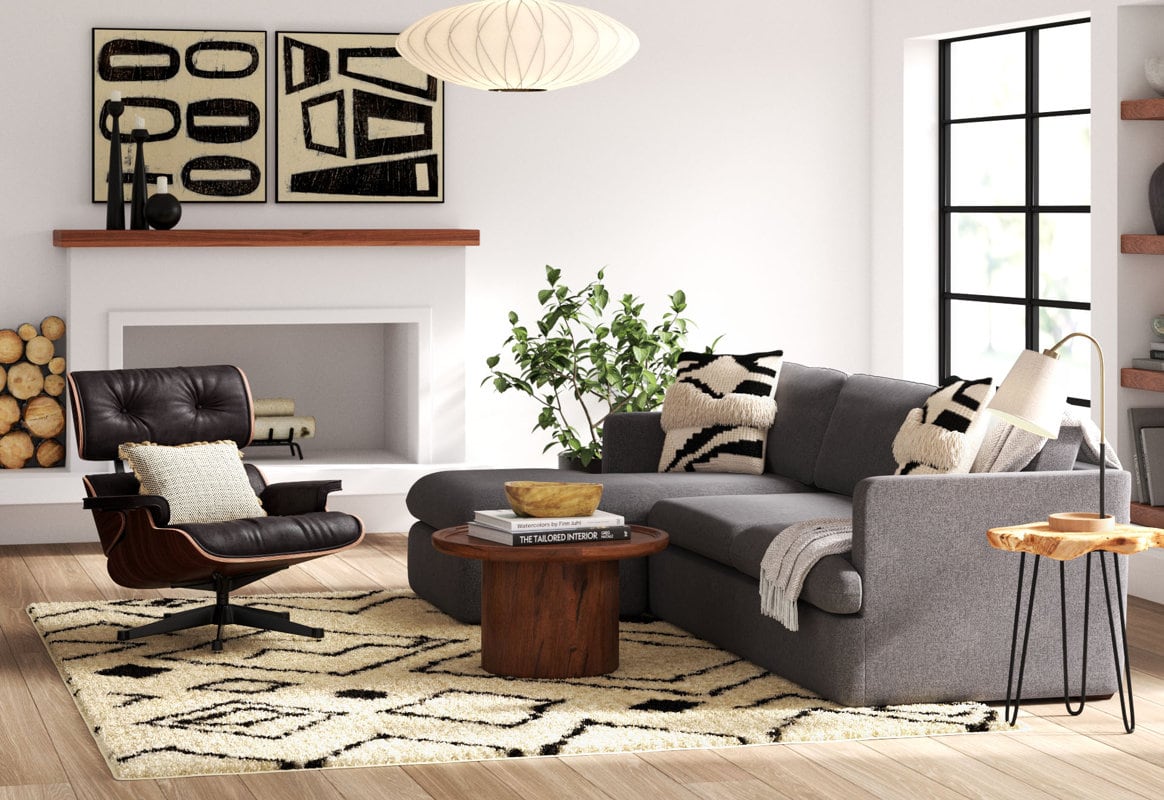 If you like your farmhouse style ultra-modern, hang some bold art. A fun idea is this hieroglyph set from Wayfair.
If you prefer a toned-down or classic look, try a natural print. For example, a landscape scene or painting of your favorite animal will work. You could even display a vintage map for an antique feel.
Final Thoughts
If you're decorating around your fireplace, experiment and have fun with the look. You can try many different ideas, so use what you have and layer in new pieces.
For a traditional farmhouse look, try candlesticks with chippy paint, antique frames, and wooden accessories. If you want a more modern streamlined look, choose bold art, a round mirror, or your favorite garland.