Decorated Life is reader-supported. When you buy through links on our site, we may earn an affiliate commission. Learn More
High Ceiling Tall Wall Decor Ideas
Decorating a room with high ceilings is a little tricky.
Because unlike decorating a standard wall, you need to use much larger pieces. If you don't, your decor will look miniature, which I'm sure you'd like to avoid.
If you're clueless about how to decorate tall walls, here are 12 ideas you can use.
Add Decor Over Furniture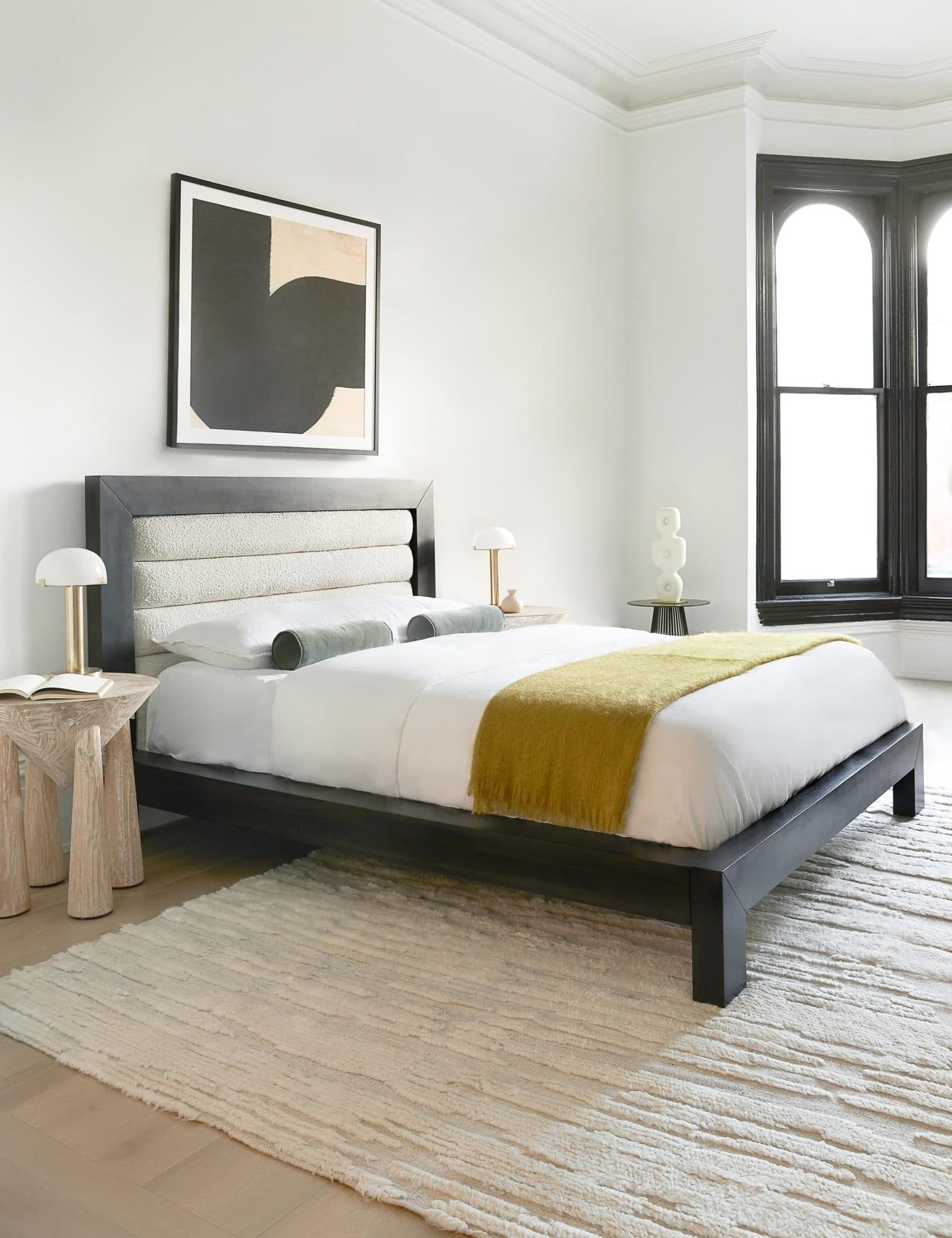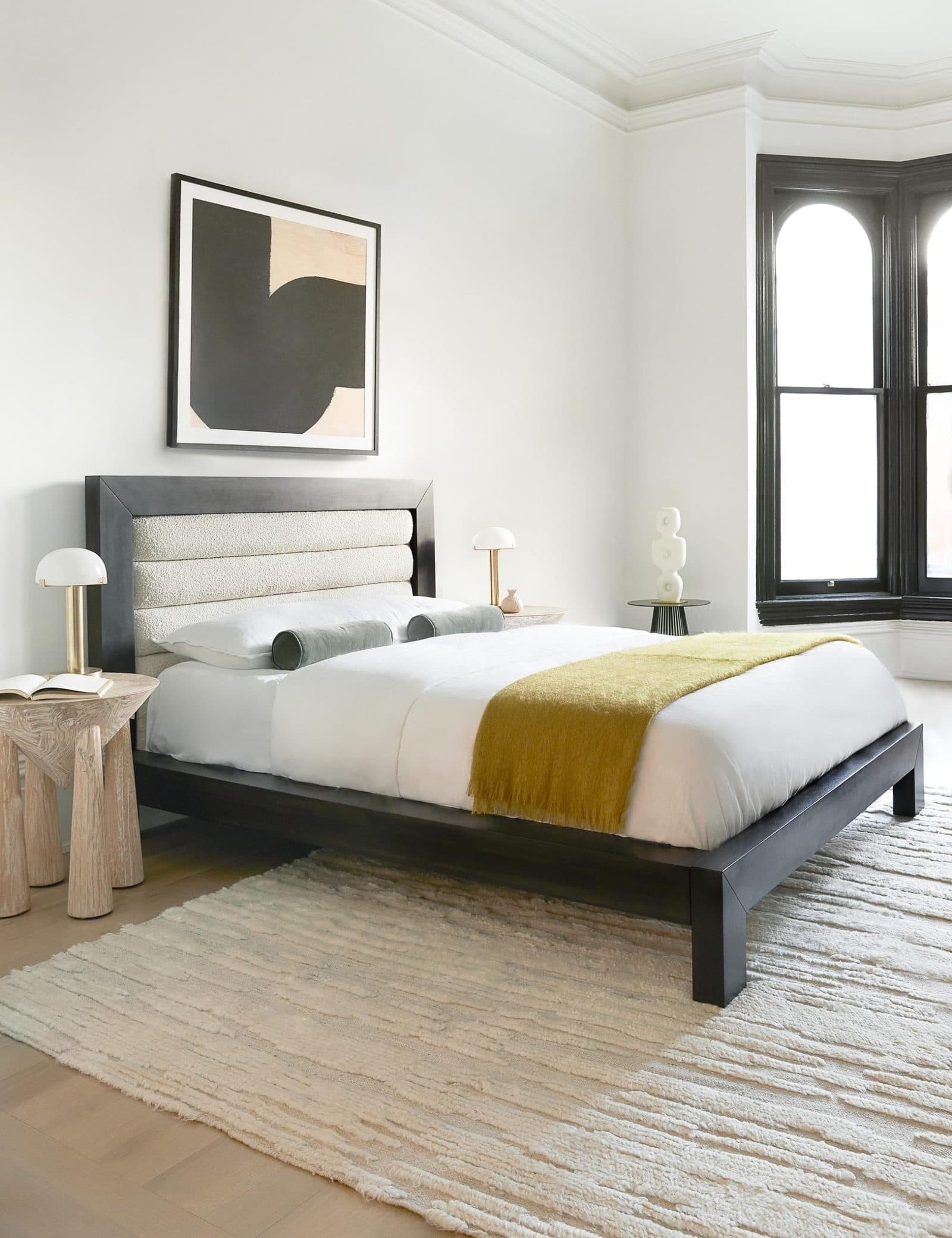 There's a myth that if you have tall ceilings, you need decor that reaches ceiling height. But you don't.
The biggest rule of thumb is to ensure your art is large enough to look good against your high ceilings. One excellent option is this piece from Lulu and Georgia. You can get in a 30 x 30-inch size, big enough to look good on a tall wall.
Go with an Extra Tall Bookshelf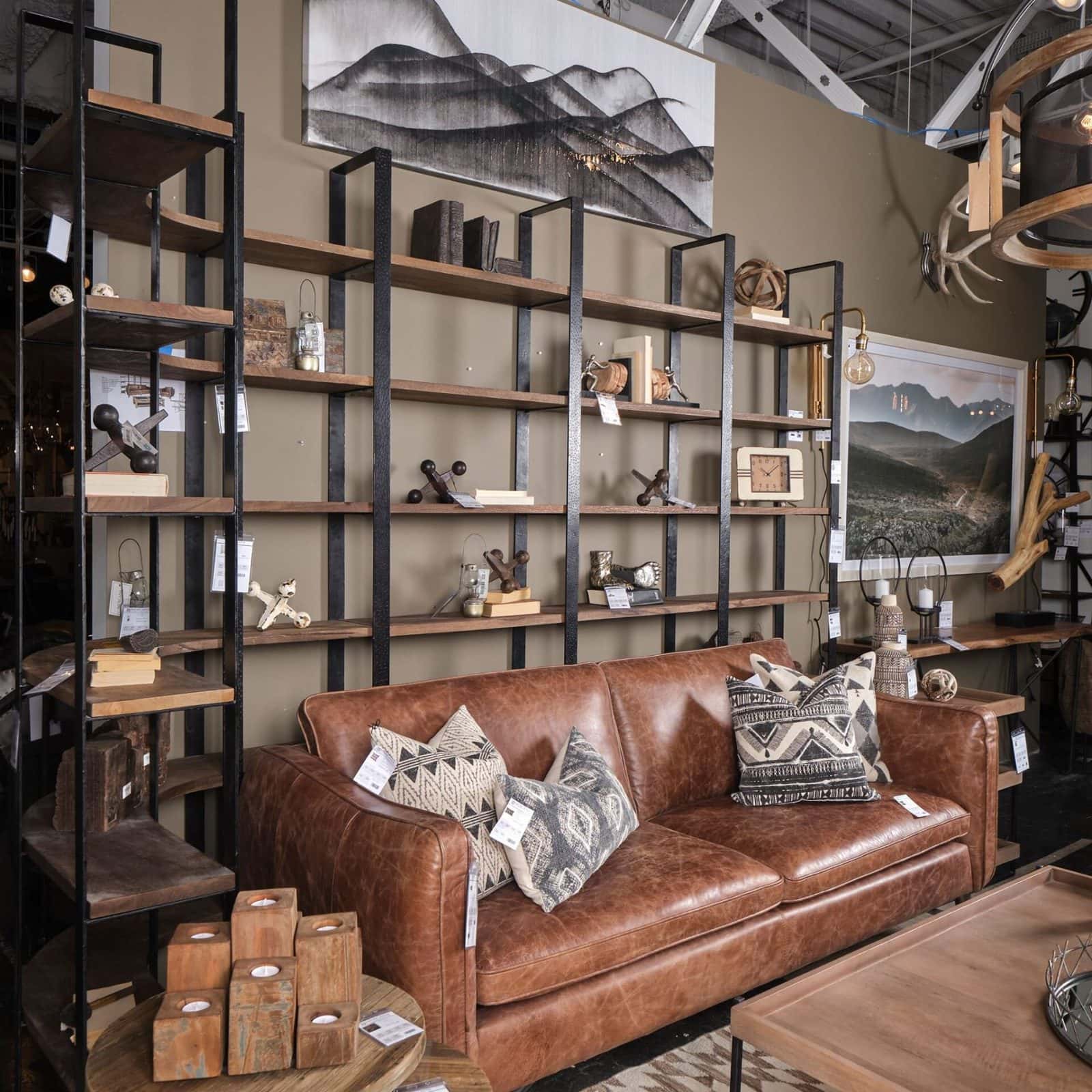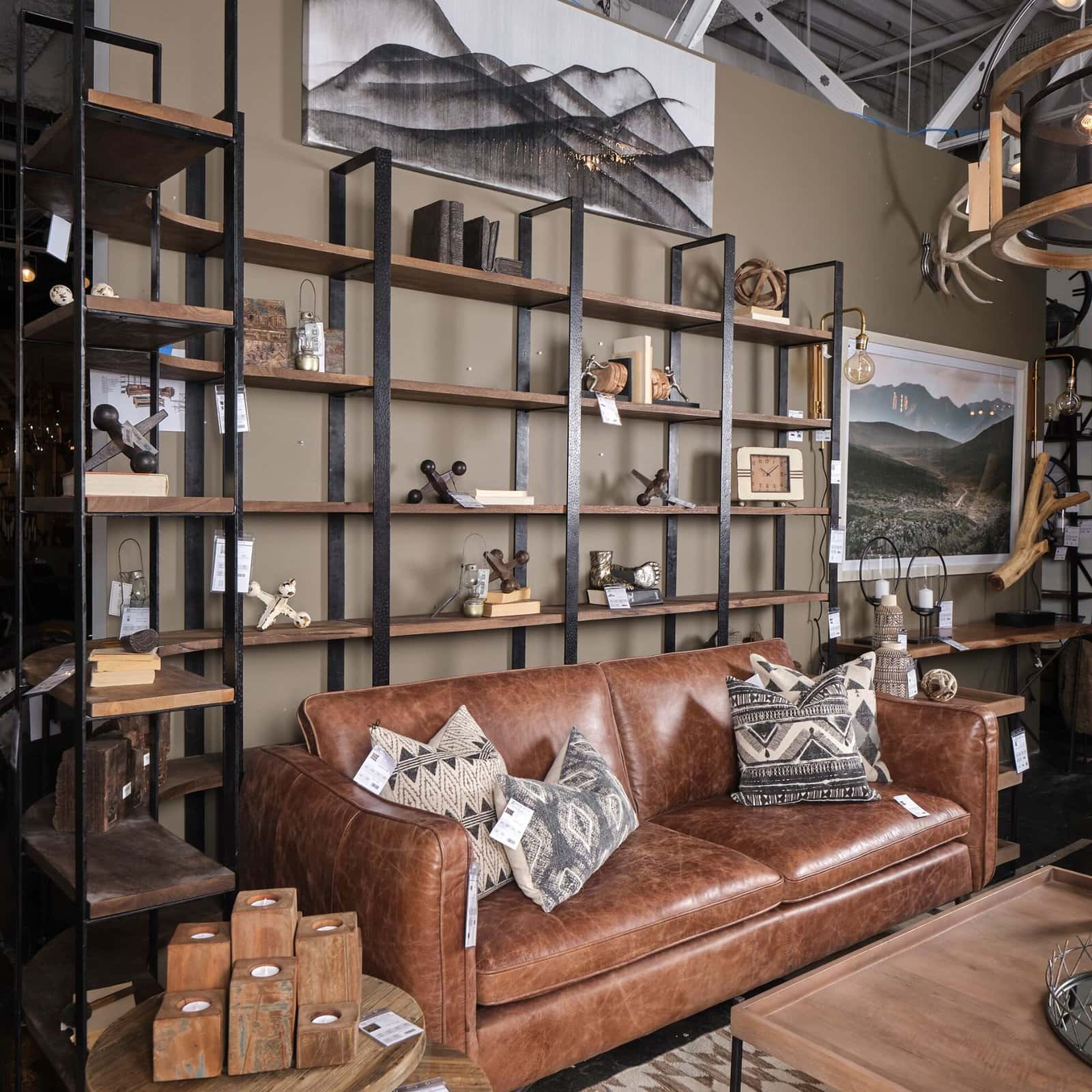 If you need to fill in ample space, use a piece of furniture rather than hanging individual pieces. One piece of furniture to consider is an extra tall bookshelf.
This bookshelf from Wayfair measures 7 ½ feet high by almost 7 feet wide. It's great for decorating high walls since it's tall and allows you to display all your favorite pieces on the shelves. It comes in four color options.
Hang Vertical Artwork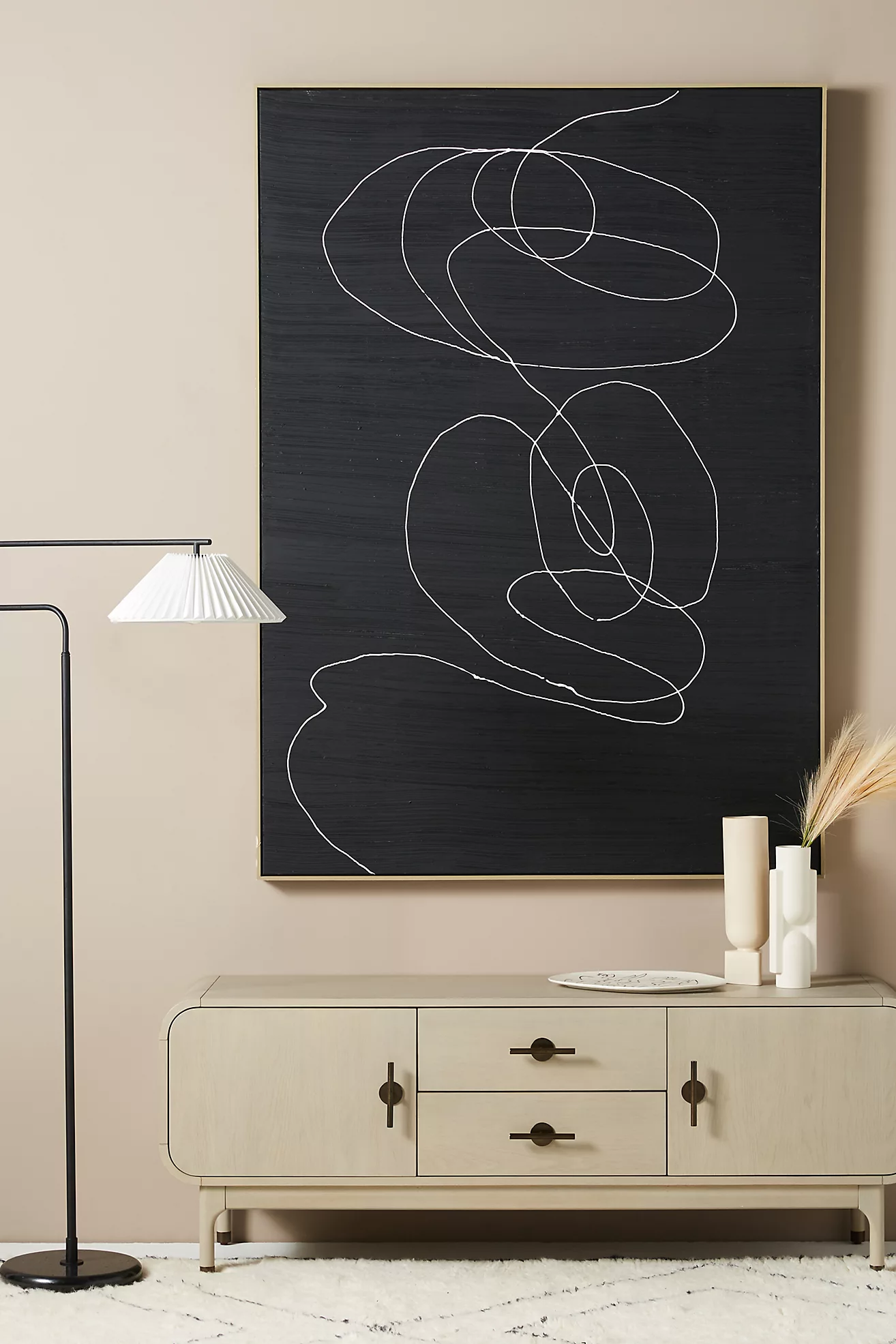 When you have tall walls, it's much more flattering to hang your art vertically versus horizontally. And bonus points if that art is tall.
You can find this particular piece at Anthropologie. While the drawing is simple, the matte black paper, glass front, and gold frame give it a high-end look. It measures 51 inches by 71 inches.
Extend Your Fireplace Tile to the Ceiling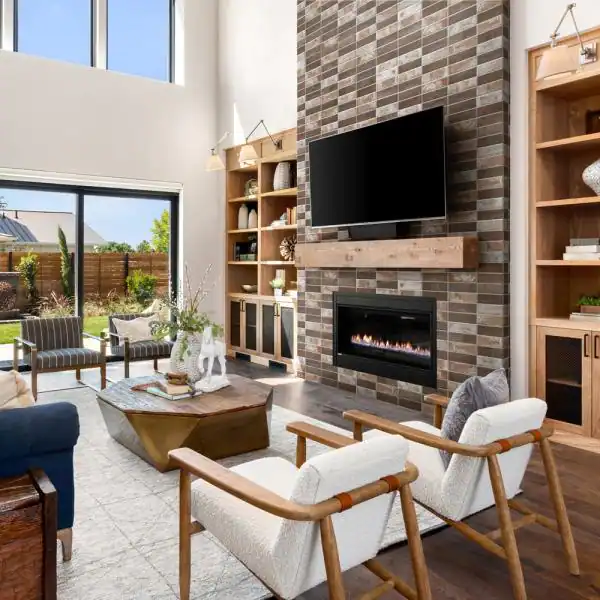 There's no need to litter your walls with decor unless that's the style you like. Instead, you can leave your walls mostly blank and create a focal point like a fireplace that extends to the ceiling.
To do this, pick your favorite tile, use it for your fireplace surround, and extend it to the ceiling. You can make a statement by choosing a bold tile or go for a classic look as pictured.
Decorate with Tall Mirrors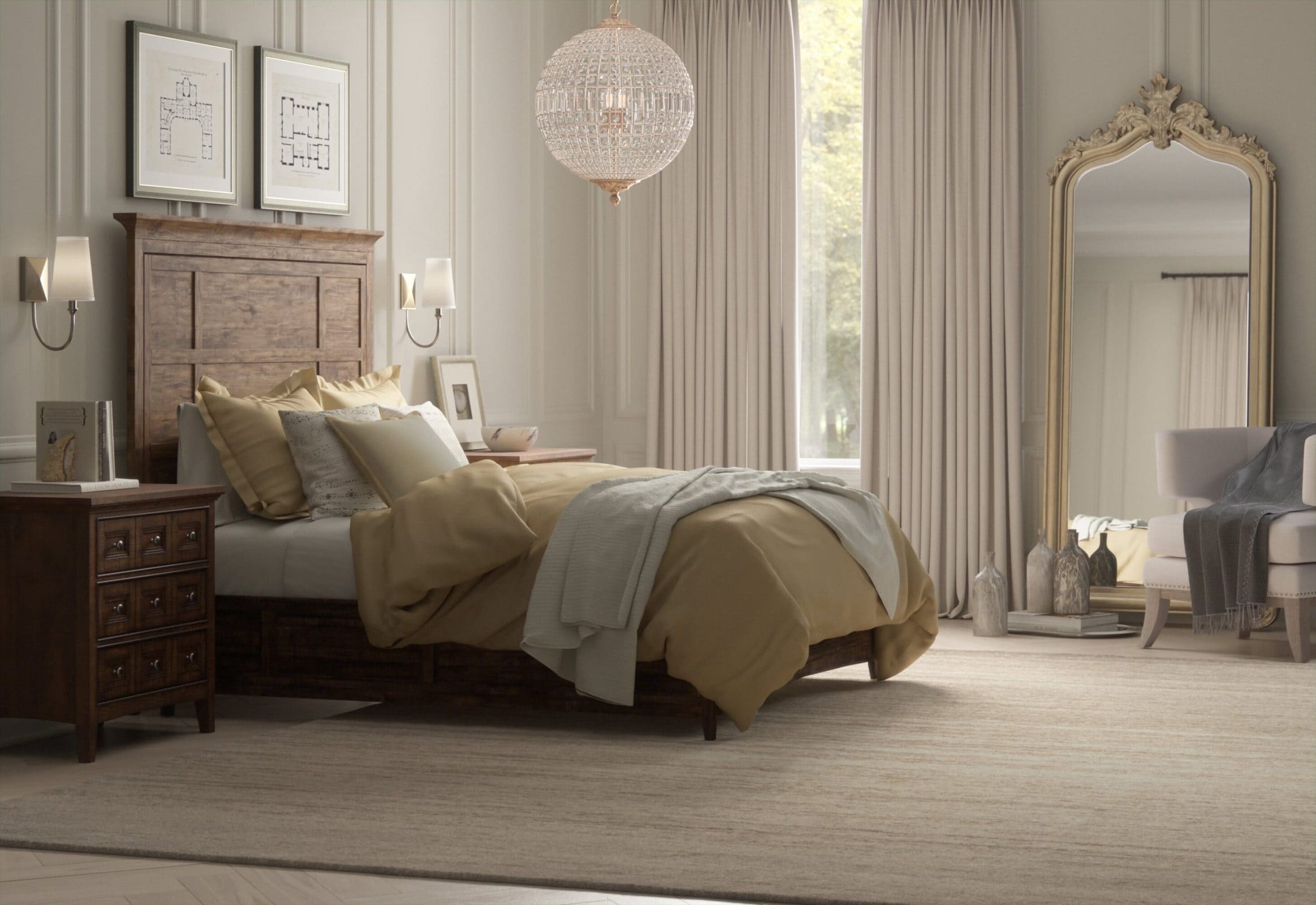 When you have tall ceilings, standard size accessories look miniature. So, if you're going to bring a mirror into your space, make sure it's big enough to look right.
If you like traditional or glam styles, this mirror from Wayfair is a great option to consider. It has a beautiful gold arched frame and looks excellent leaned against the wall, but you can also hang it.
Make a Statement with Giant Prints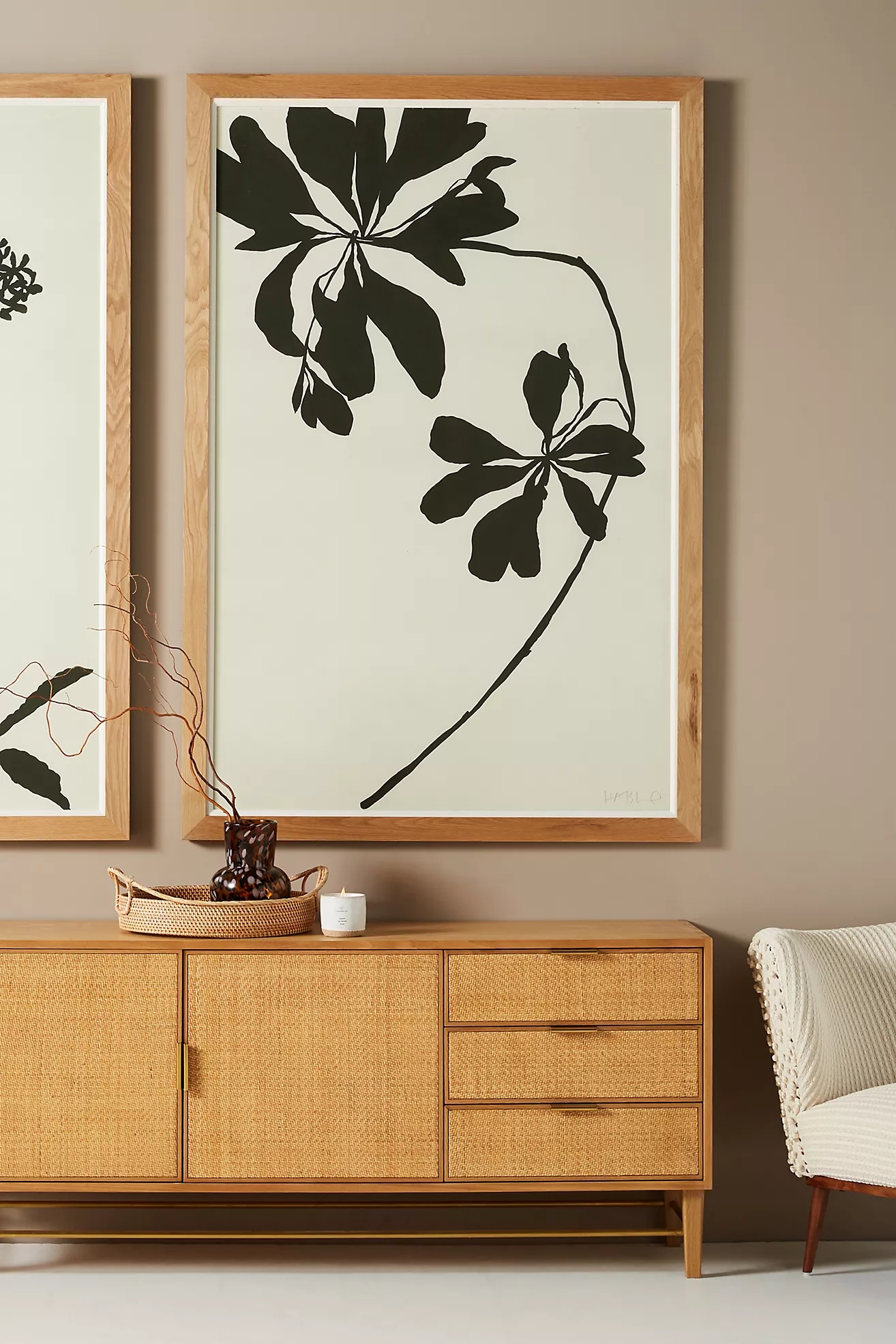 Giant prints are incredible pieces for tall walls. But finding them can be a bit tough.
If you're looking for art that is appropriate for just about any style, check out these pieces from Anthropologie. These leaf prints have a classic look that's still modern. Each piece measures 71 inches high by 48 inches wide.
Accent Part of Your Wall with Shiplap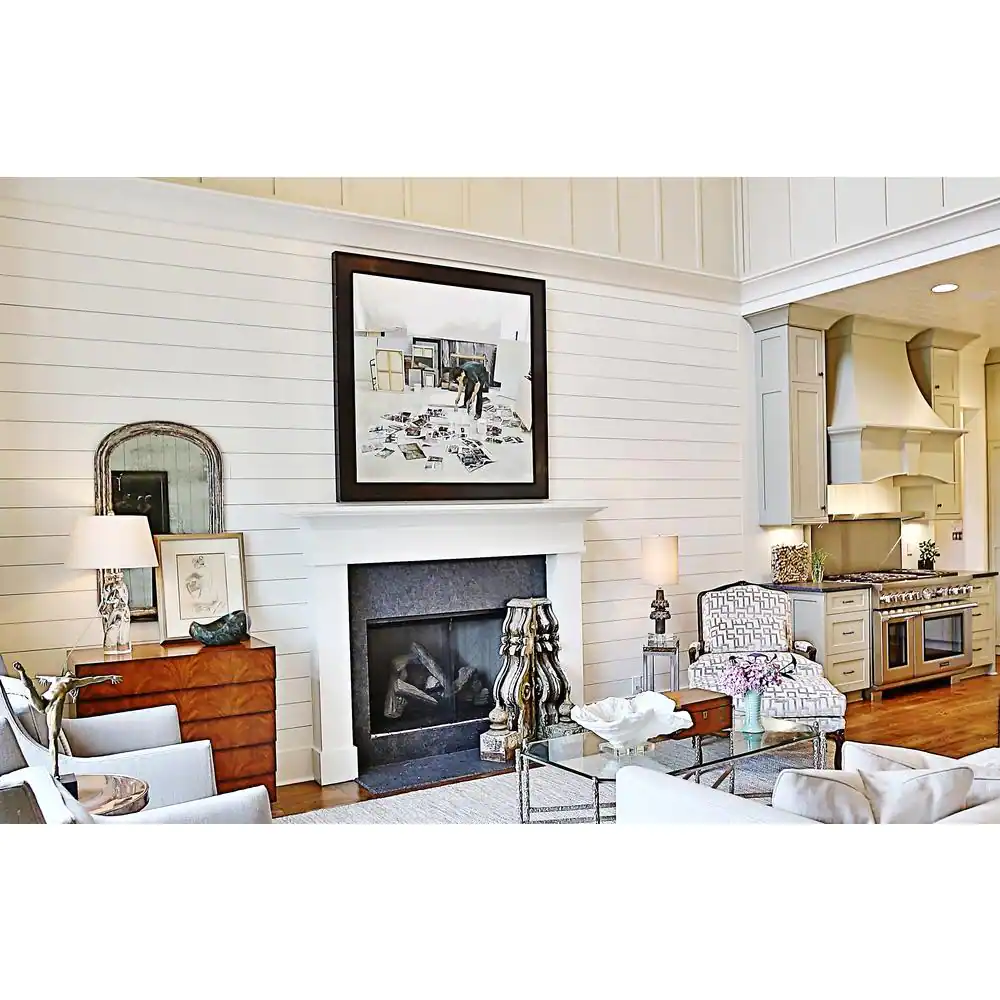 If you want an idea that isn't wall art, consider breaking up your walls with paneling. You can run paneling to standard ceiling height and then leave the rest of the wall plain or use a different style on the top.
If you're after a modern farmhouse look, consider shiplap. You could also make shiplap work for contemporary spaces by painting it a darker color.
Create a Focal Point with this Wooden Wall Decor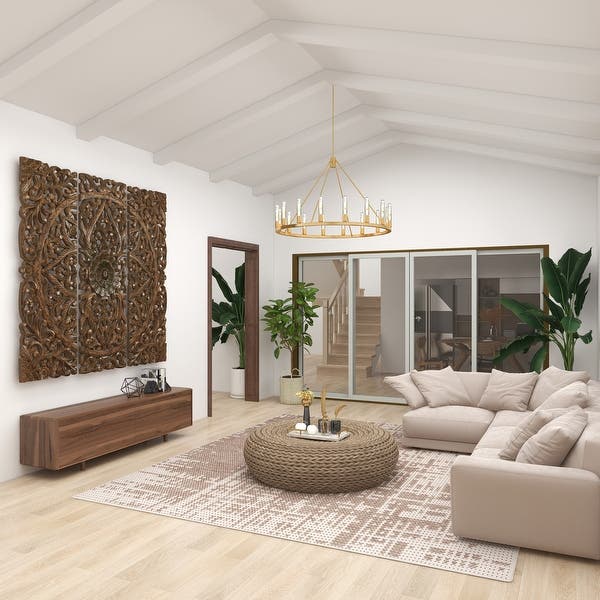 Want to create a focal point on your wall? This wooden wall decor is large enough to draw attention, even with extremely high ceilings.
From Overstock, these wooden wall panels come in a set of three. When placed together, they measure 72 inches tall by 72 inches wide. These work great for boho, traditional, and modern-style homes.
Consider a Vertical Shelving Unit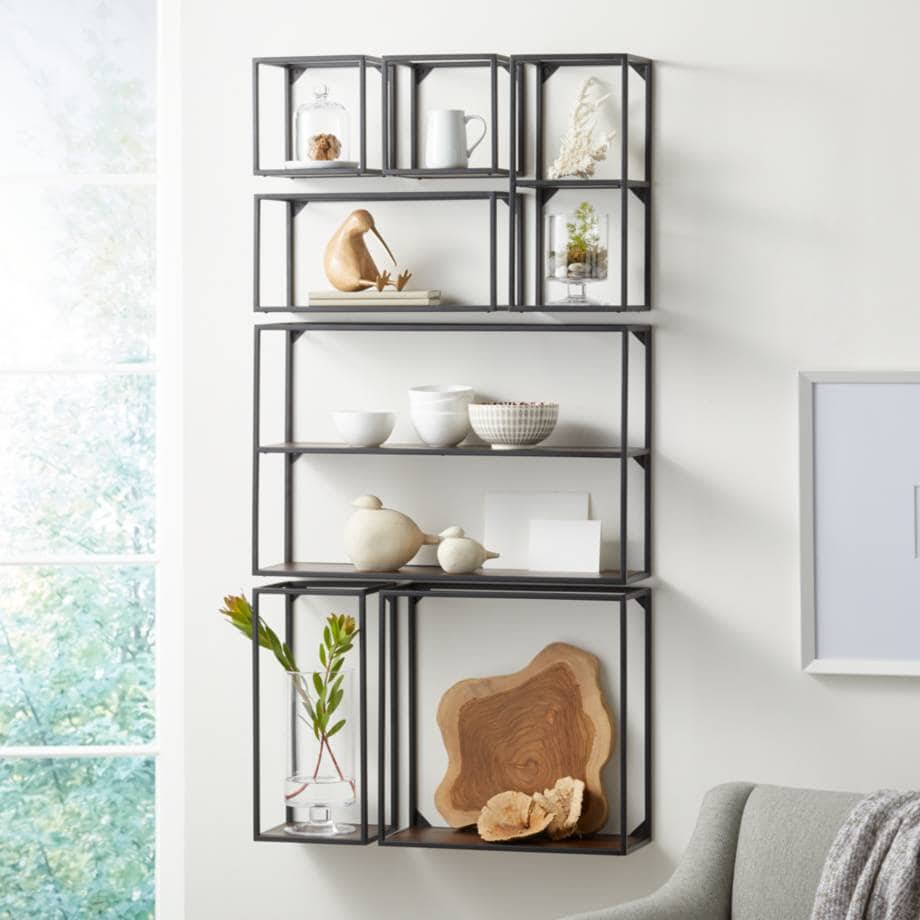 When it comes to shelving, long shelves that take up a lot of horizontal space are most common. But, that doesn't mean you can't find a vertical option for tall walls.
This unit from Crate and Barrel measures 26 inches wide by 50 inches high. You could put one of these on either side of a door or piece of artwork and fill it in with your favorite books and trinkets.
Install Panel Moulding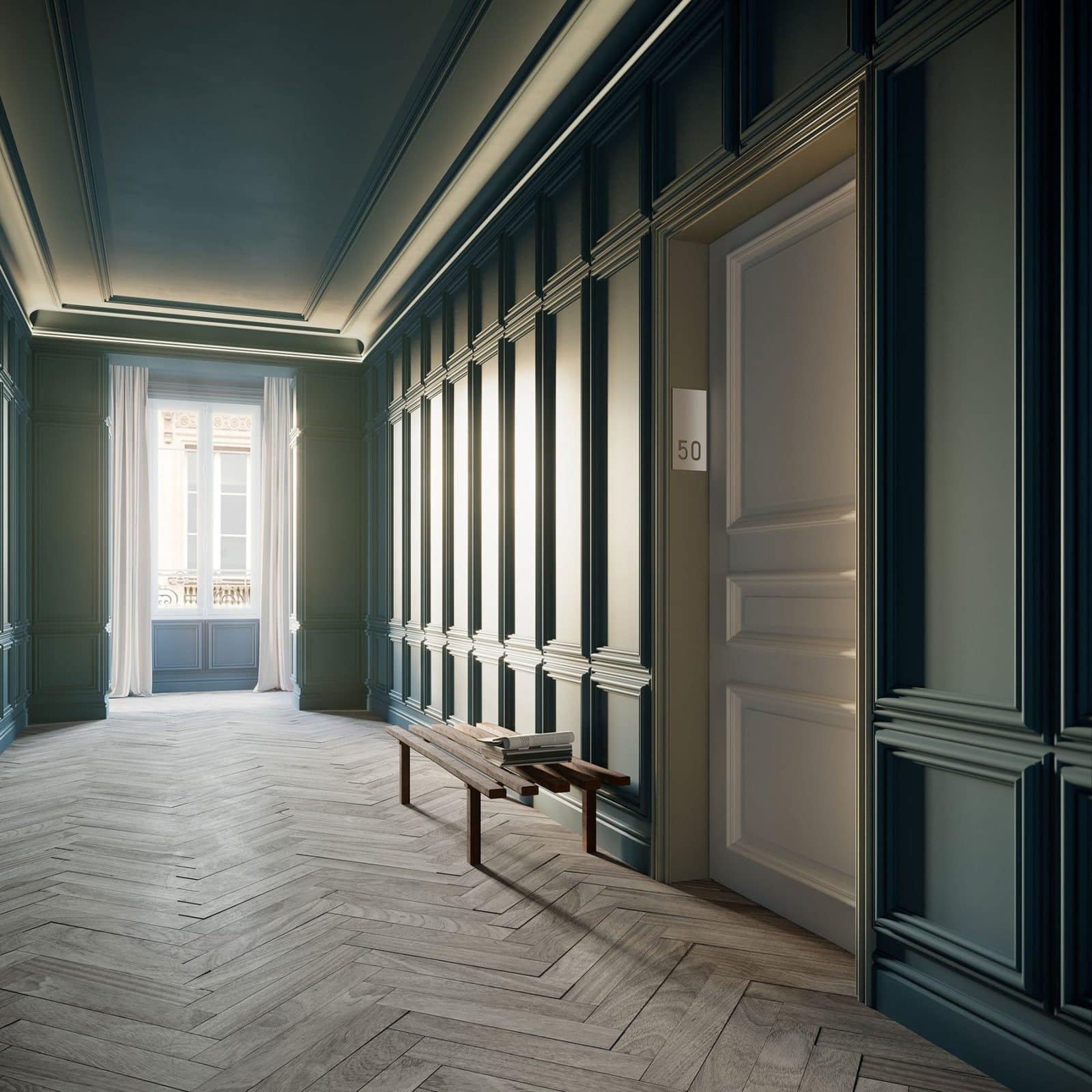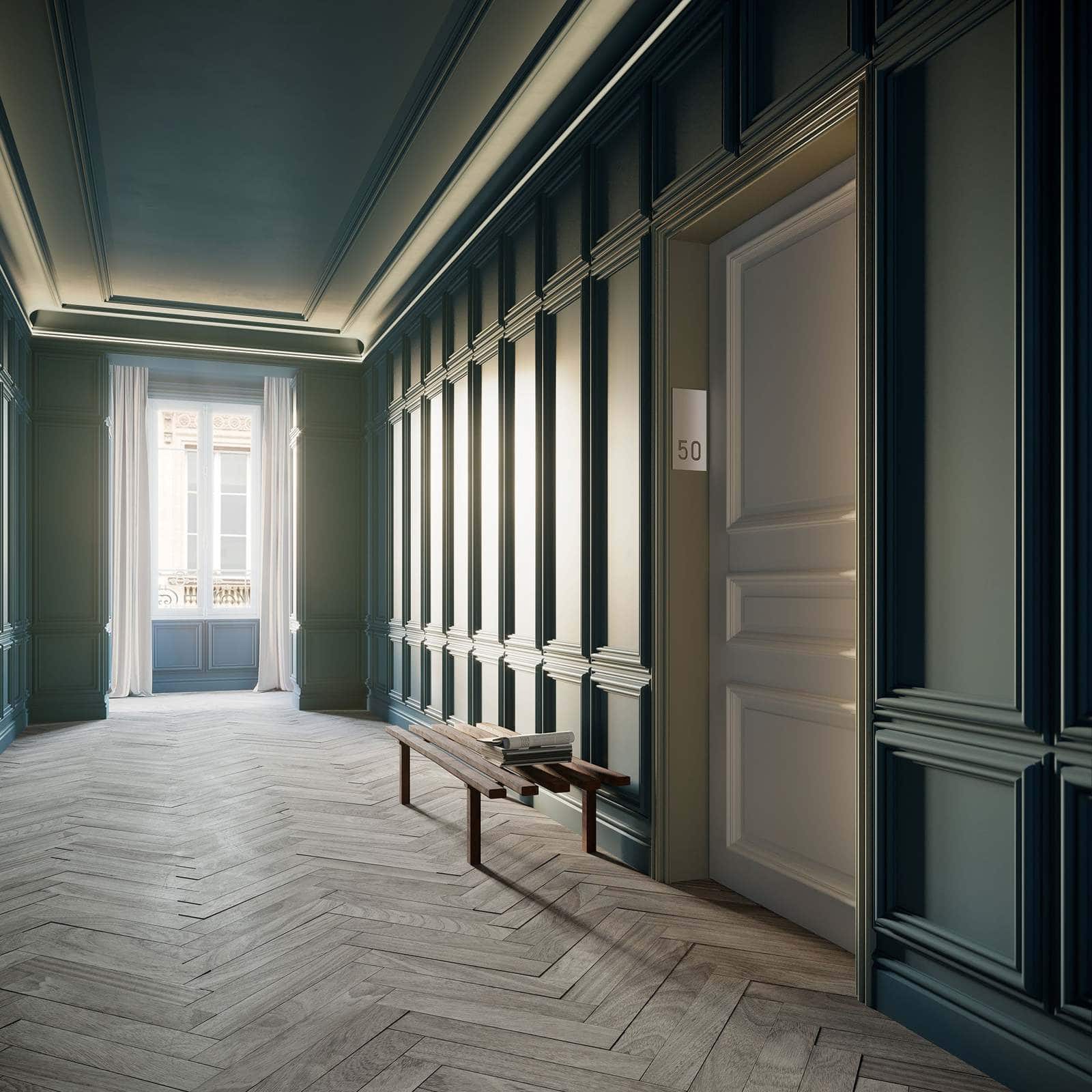 If "less is more" is your motto, skip wall decor and install panel molding. Panel molding is timeless and will give your room a high-end look. And when you use it, you don't need to add a bunch of decor to your room.
You can install panel molding on only the bottom half of your wall or run it clear to the ceiling. There are many design options, and you can choose one to match your style.
Break Up the Wall with a Mural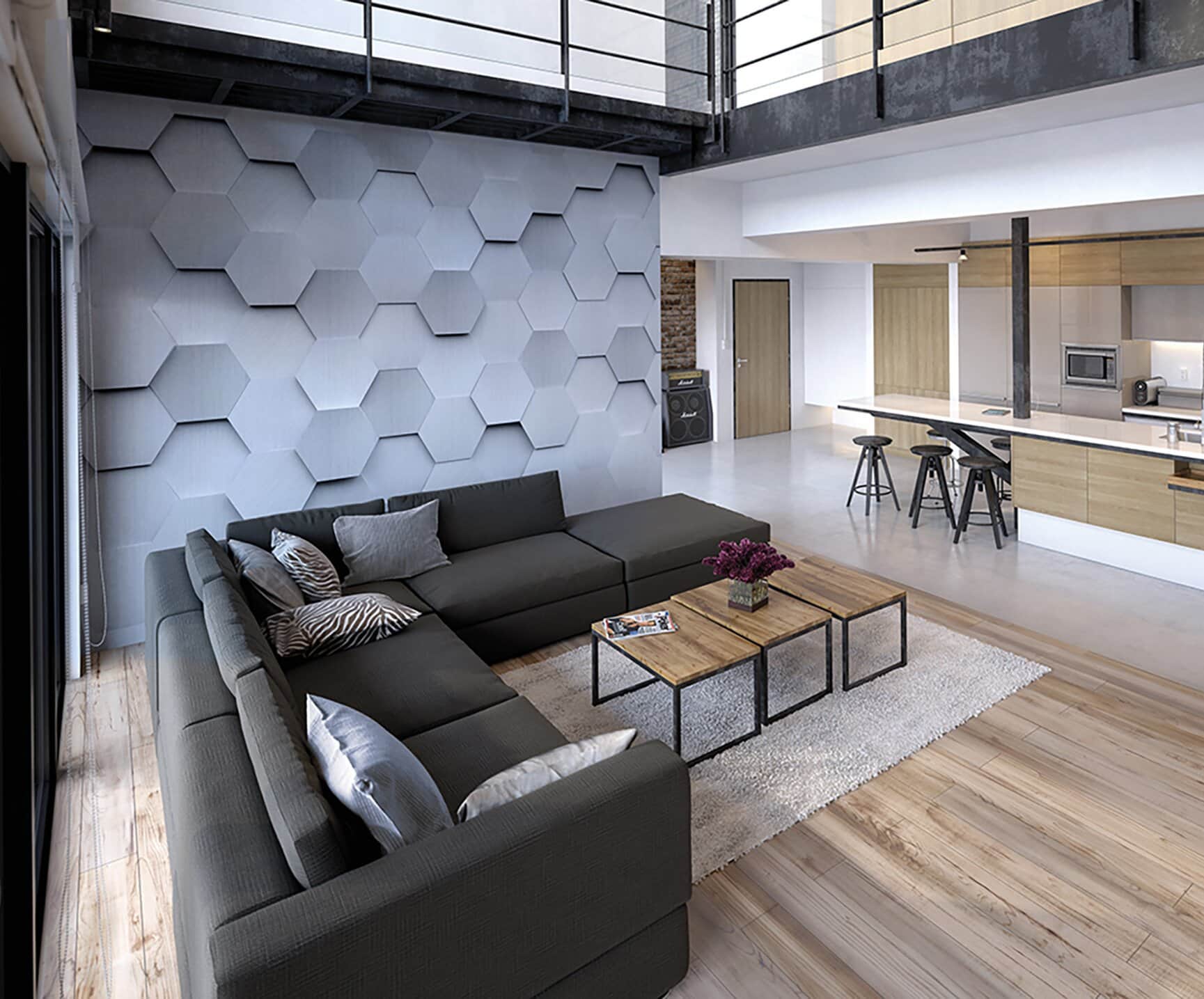 Murals are fantastic wall decor that makes a big statement. They come in many styles that include painting-like scenes, abstract art, or geometric designs.
This mural from Wayfair consists of metal hexagons that give off a stainless steel look. This mural works best for ultra-modern design schemes.
Hang a Gallery of Photos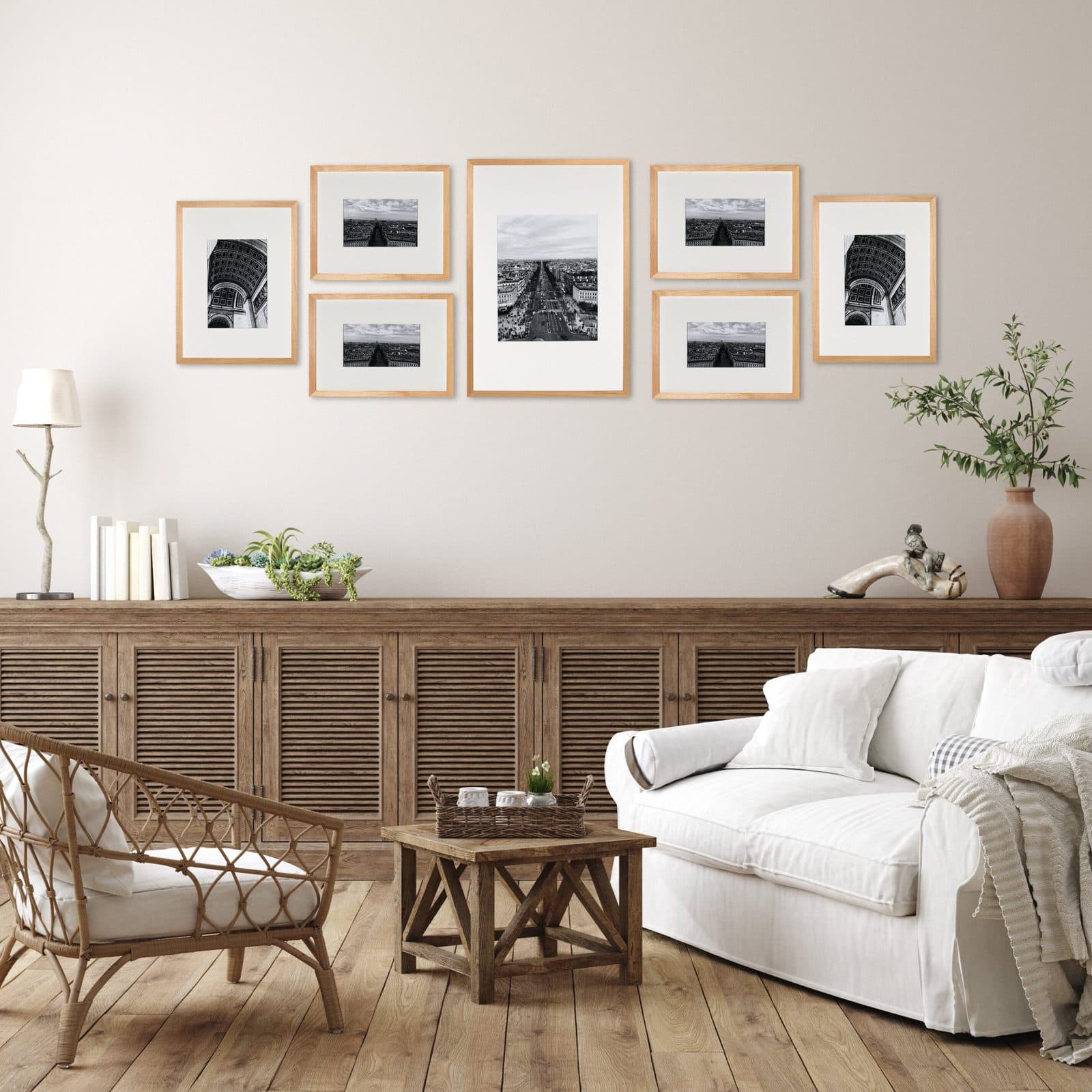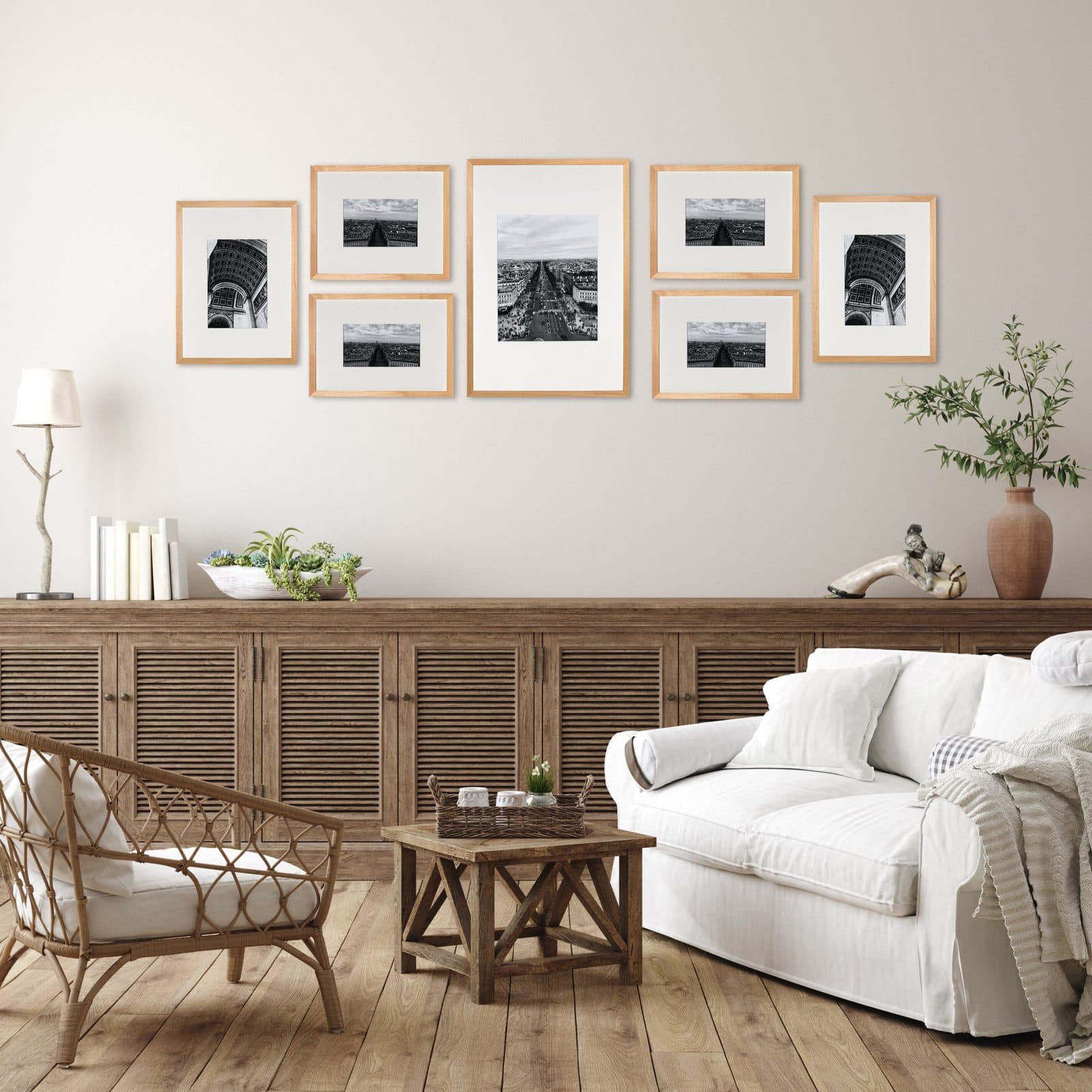 Do you skip gallery walls in fear of them looking outdated? If so, don't. Gallery walls will always be in style, and you can create one to match the look of your home.
Consider a frameset like this one from Wayfair for a streamlined look. The frames come in natural, ebony, or walnut and have a modern white picture mat.
Final Thoughts
Decorating a tall wall is similar to decorating a wall of regular height – you just need to use much larger art. Some of the best high ceiling tall wall decor ideas include large vertical artwork, breaking up the wall with paneling, adding a mural, or creating a photo gallery.
You can also add tall bookshelves or run your fireplace tile up to the wall. These are both great ways to make an impact without hanging wall decor.