Decorated Life is reader-supported. When you buy through links on our site, we may earn an affiliate commission. Learn More
8 Kitchen Floors That Go Perfectly with White Cabinets
You have the perfect palette to pair with many different floors when you have a classic light kitchen with bright, blank white cabinets.
You can pick wood floors with white cabinets for a rustic, welcoming vibe. Pine, teak, and birch offer fabulous grain work and color variations from light to dark white, gray, or brown tones. But tile kitchen floors with white cabinets can also look stunning.
Keep reading to find out the best floor color for white cabinets.
Large Format Wave Ice White Tiles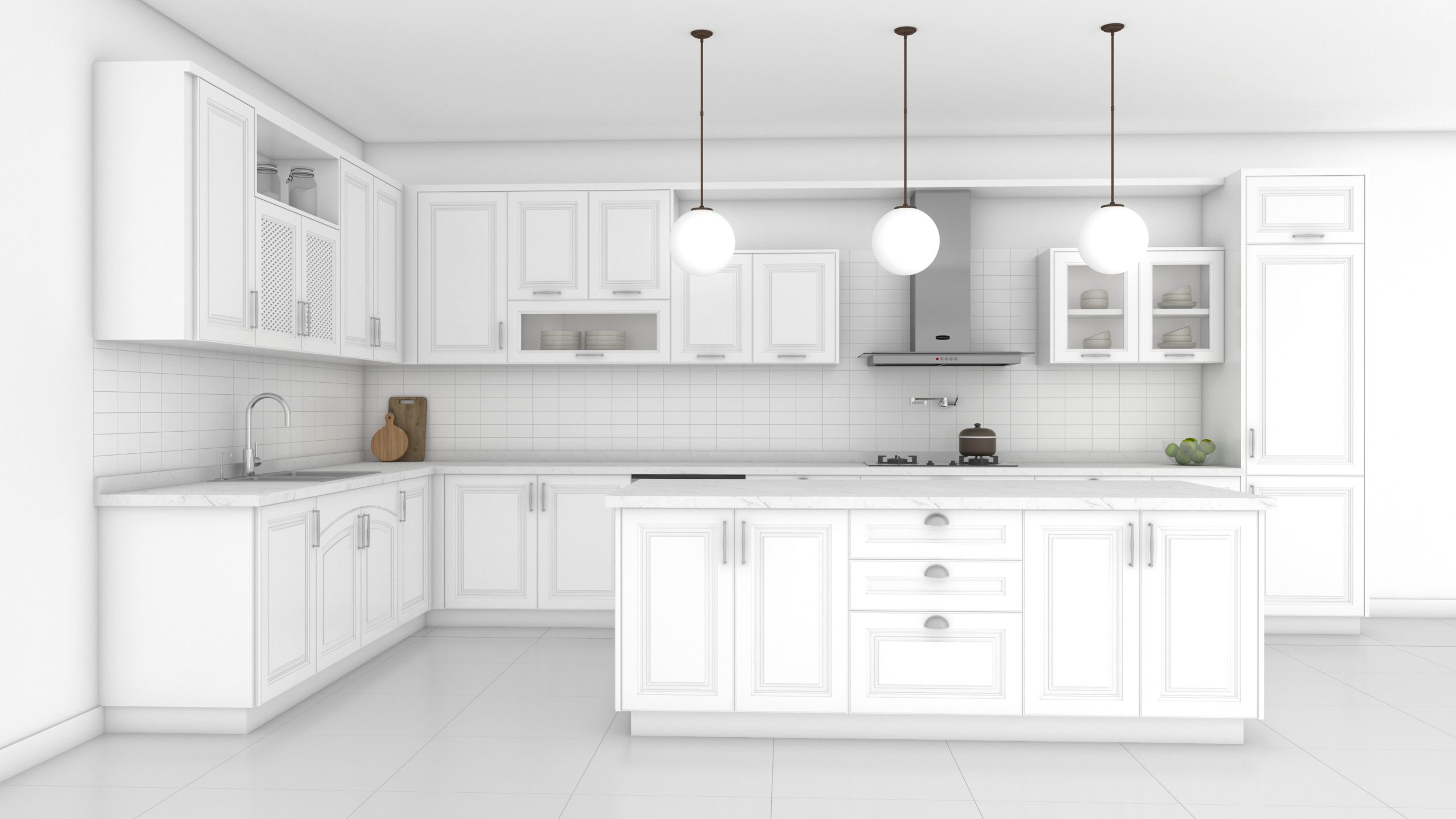 You can achieve a classic, bright kitchen by continuing the blank palette down to the floors with white tiles when you have white cabinets.
Magnifica, Nineteen Forty-Eight in a lovely Wave Ice, is a cool shade of honed (or polished) white with natural surface variations for a real stone look. The large 48" x 48" size allows for an easier installation and stunning visual.
White Hardwood in Teak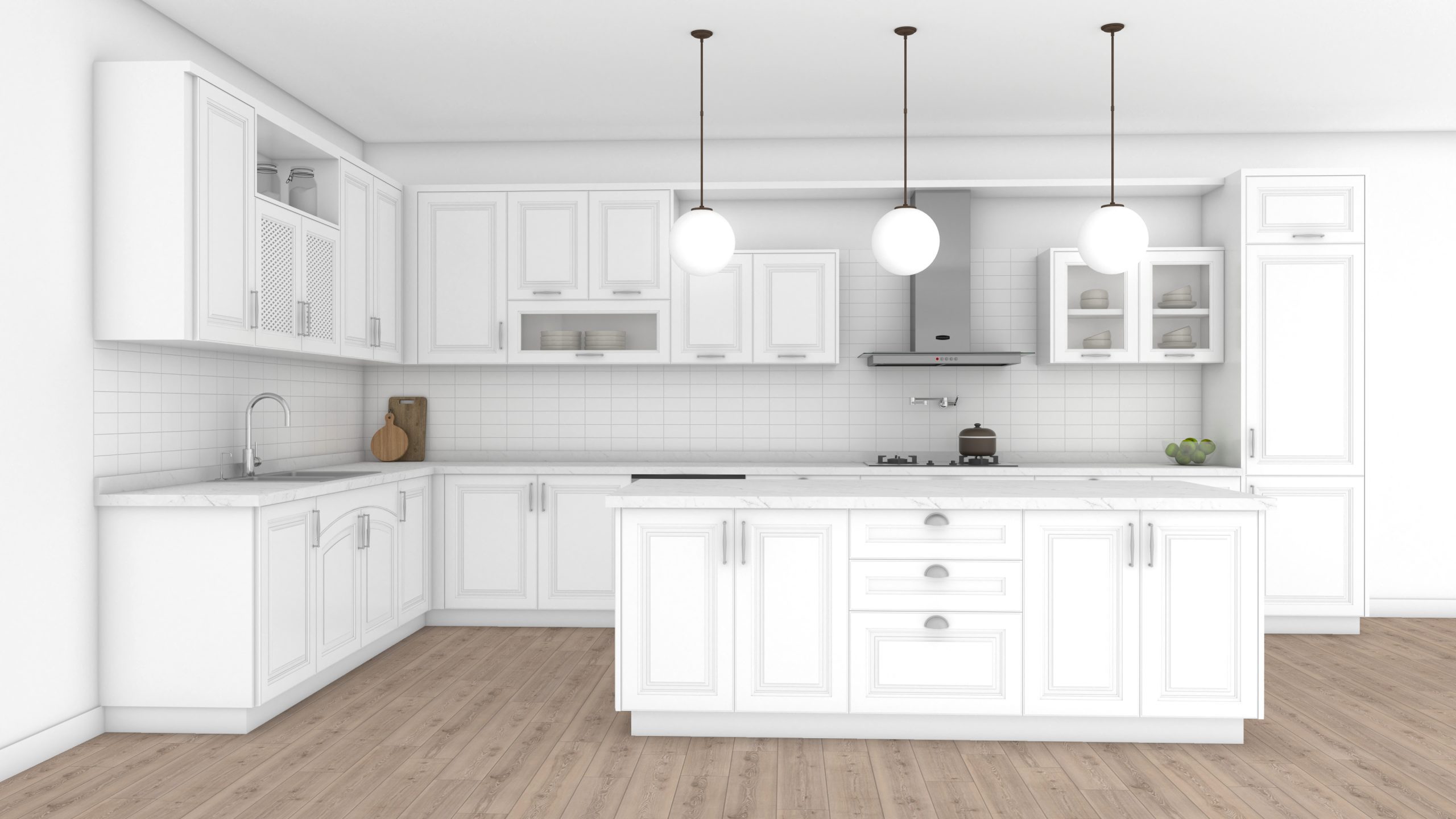 Give your white kitchen some vintage flair with gorgeous white hardwood floors. Planks in rich teak with a rustic finish add warmth to keep the dominant white from being too cold and sterile.
These light vinyl plank floors have an antique barnboard feel in a smoky brown with gray and white natural graining. And the click-lock system allows for quick DIY install while the surface is resistant to chips, slips, scratches, stains, fades, and water for more durable flooring.
Light Hardwood in Historic Oak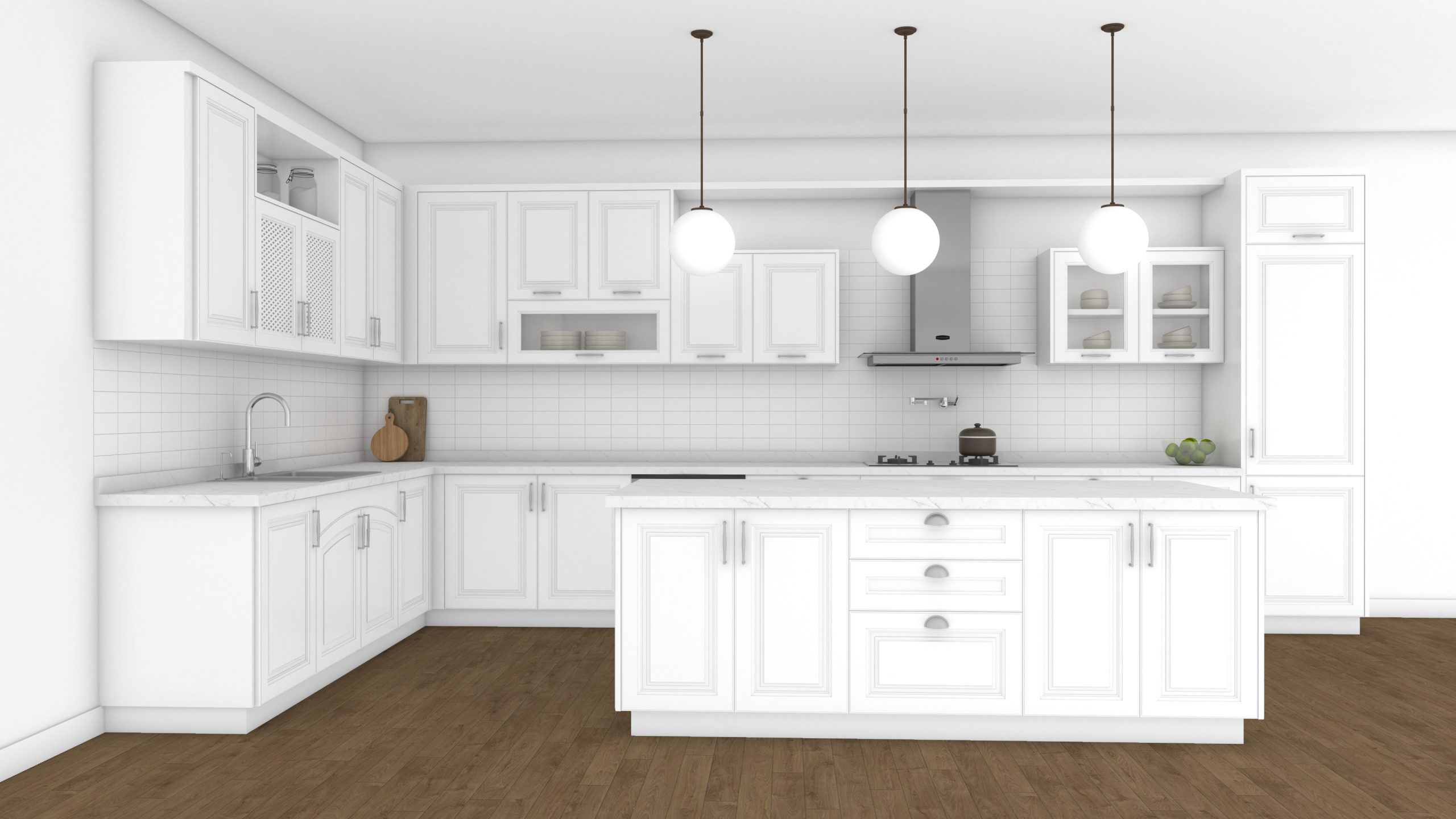 A lighter hardwood with more brown and natural graining is also an option for a kitchen with crisp white cabinets. Oak is a lovely shade of brown hardwood that isn't too dark but also not too light.
These laminate floors in historic oak feature natural reclaimed wood characteristics. In addition, you can appreciate the beauty of imitation nail holes, saw marks, and distressed natural knotted wood grain variations.
Maritime Wave Brown Hardwood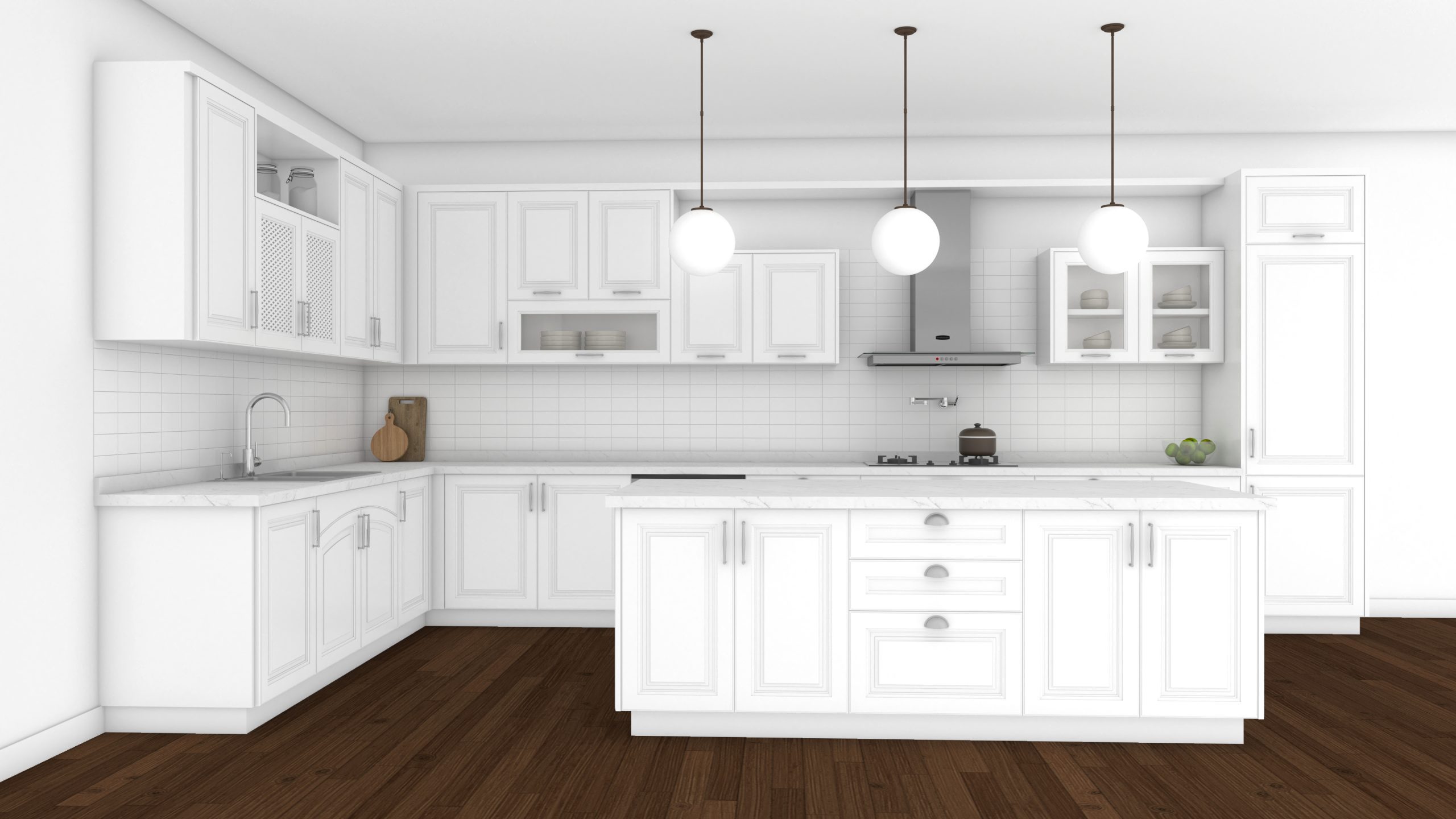 Rich, warm hardwoods can create a stunning, elegant aesthetic for kitchens with white cabinets. The variations of light and dark brown tones give this walnut wood gorgeous randomness.
And the natural dark grain lines running through each plank give a rustic welcomeness. While the oversized planks offer a touch of modern drama for an updated kitchen.
Large Square Cementi Gray Tile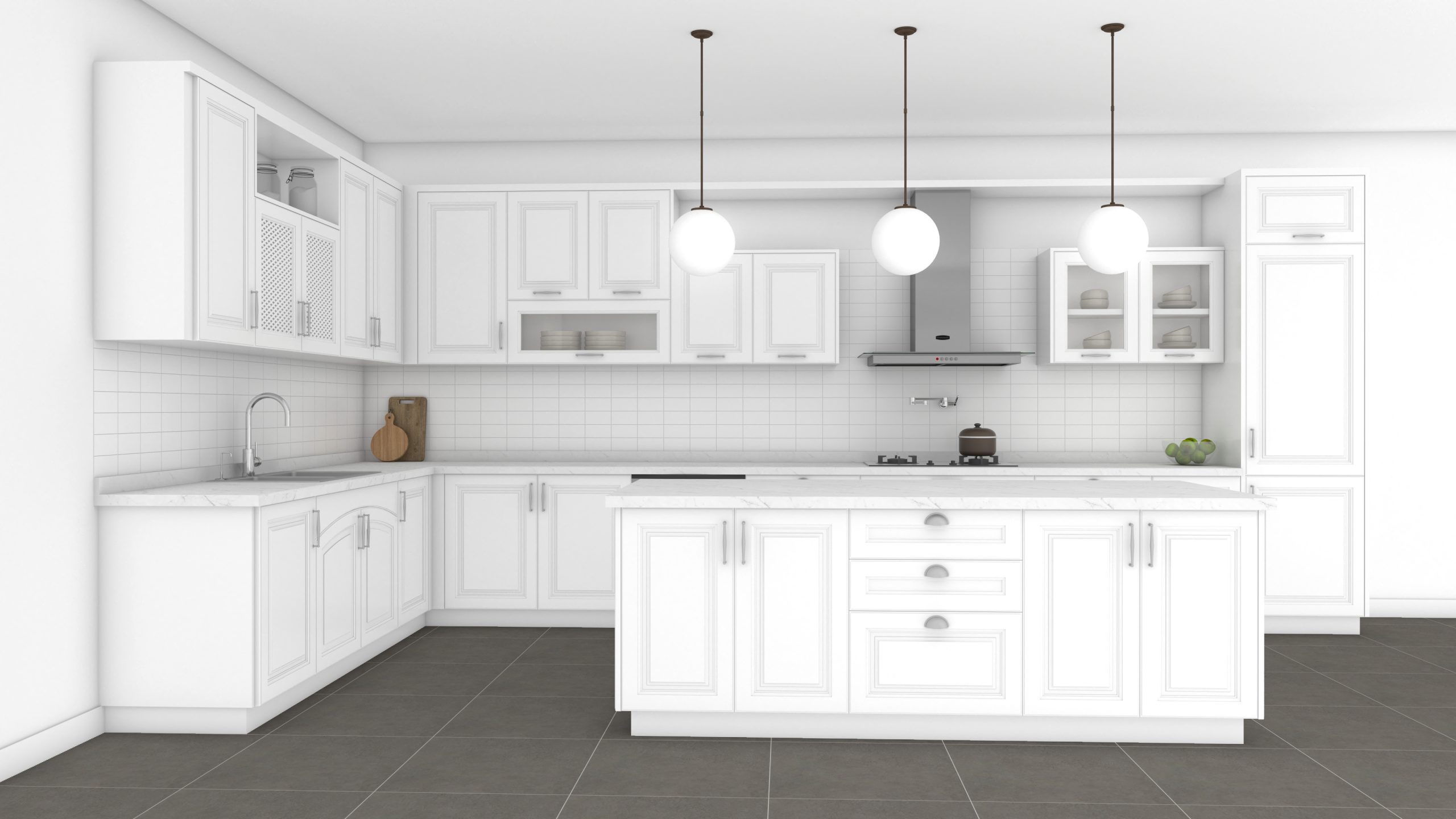 Gray is an excellent floor color to use for kitchens with white cabinets. The dusty darkness adds a contrast to break up the monotonicity of many white.
Picking a large-scale square format allows for easy DIY installation and modern nuance. For example, this honed porcelain tile in Cementi offers a rich gray color with splotchy bits of brown to break up the solidity to add some dimension and depth.
Shiplap Pine Gray Hardwood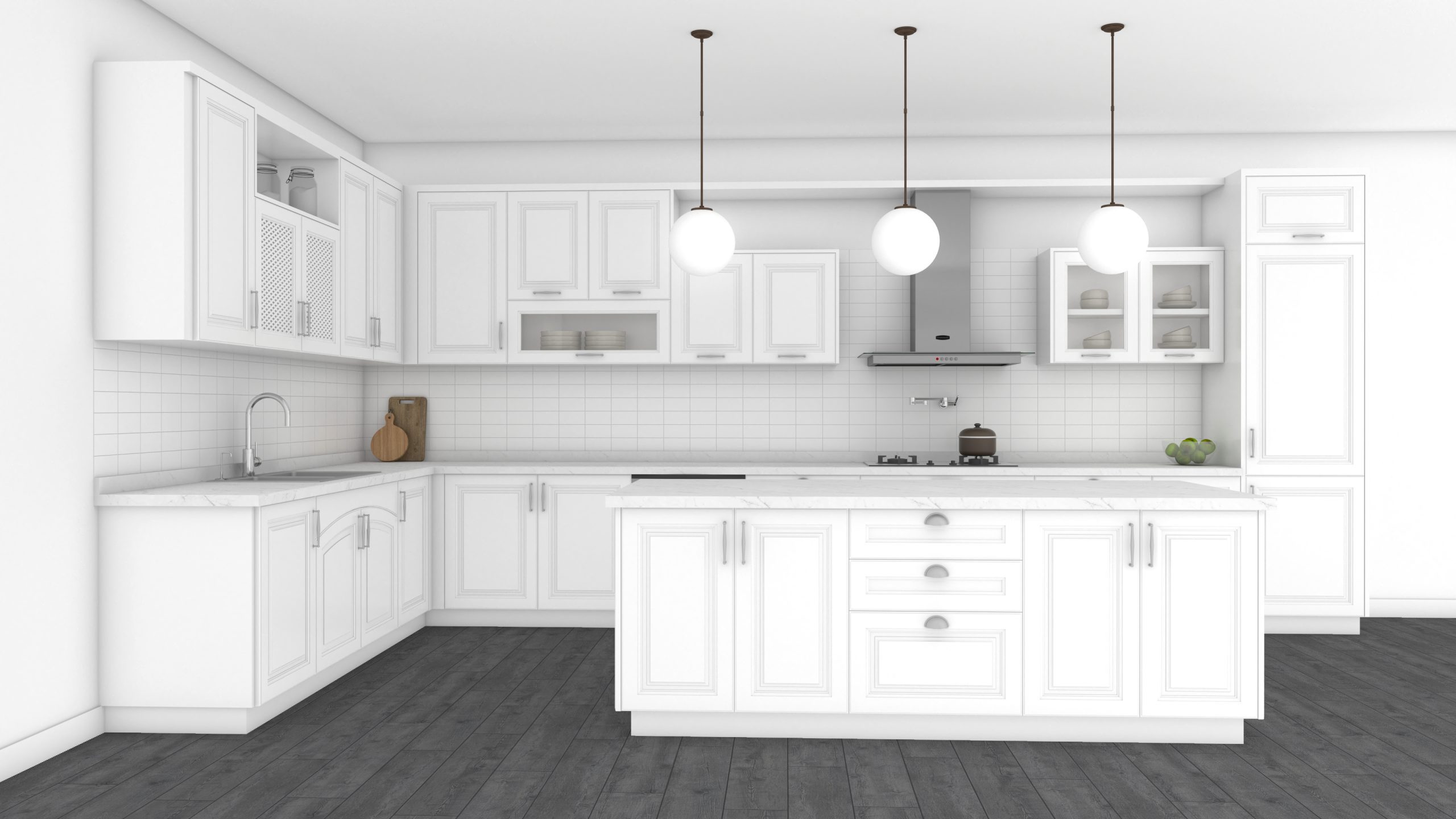 You can also achieve a gray and white color palette through your kitchen while still getting the warmth of hardwood floors. These embossed laminate planks give your floor personality and dimension.
The random variations of gray ranging from dark ash to pale pine with natural knotting and grain lines add texture against white cabinets. These shiplap pine floors in a wide format can create the perfect kitchen environment for any kitchen theme.
Pewter Birch Dark Hardwood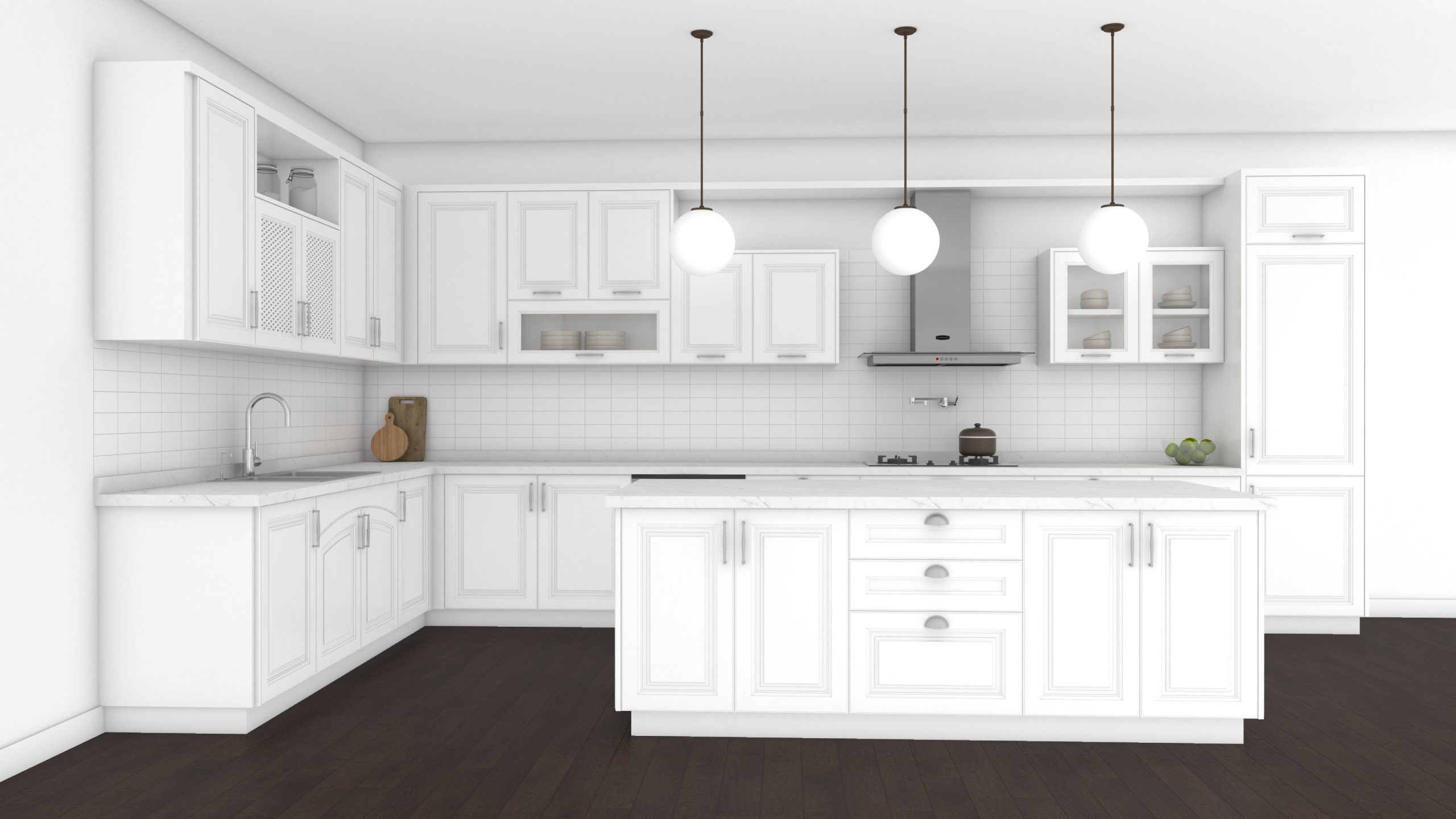 If you want a major contrast of colors in your kitchen, go with white cabinets and dark hardwood floors. We're intrigued by the dark saturation of these birch hardwood planks.
The pewter gray color and grain and knotted variations add random personality. But, overall, the dark hardwood gives your space a contemporary class.
Andra Black Gauged Slate Black Tile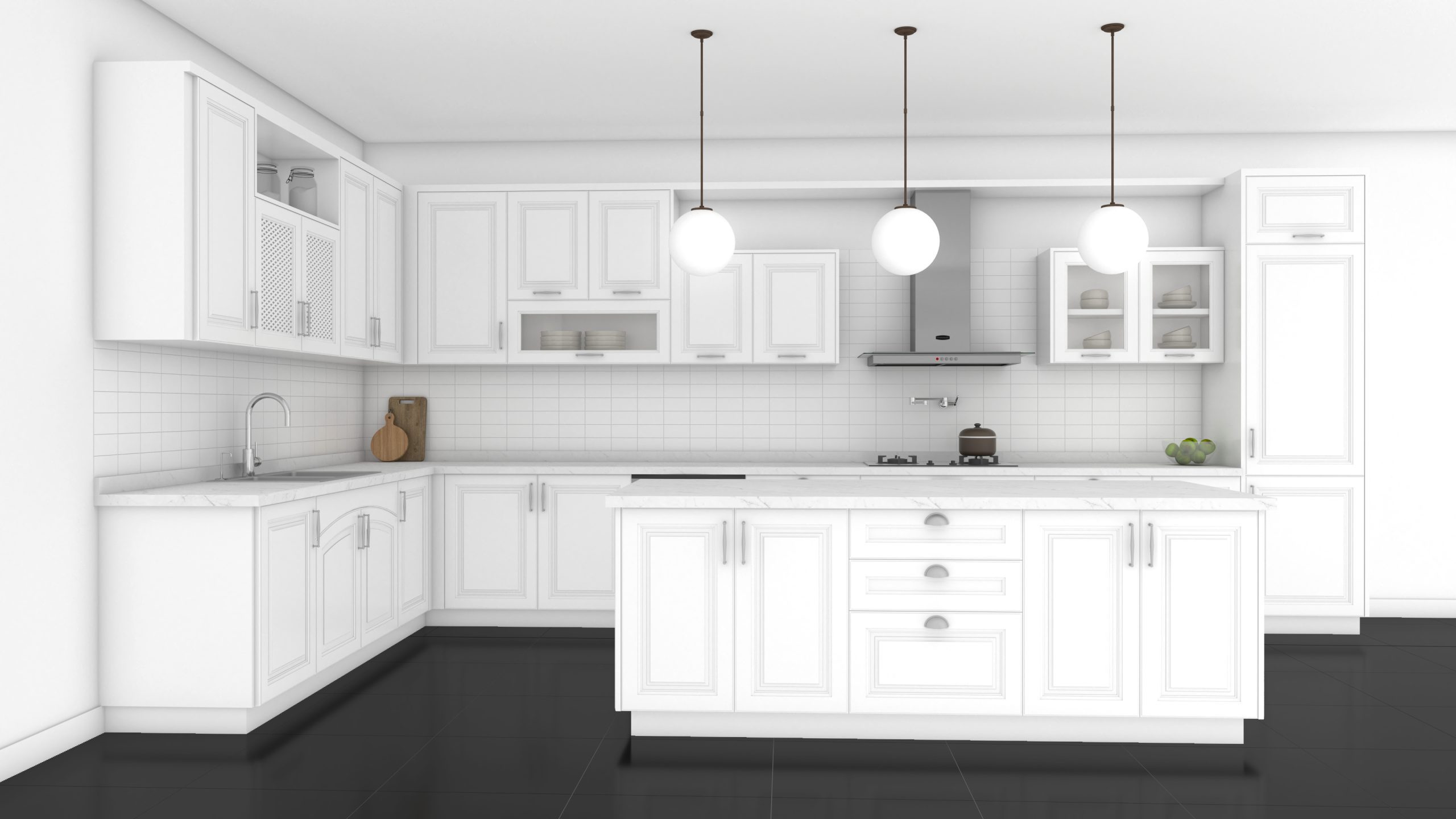 If you like a retro nuance, give thought to going with a black and white color palette. For example, tile flooring in matte black can pop for white cabinets.
We're obsessed with these gauged slate tiles in Andra Black. This shade looks like a brighter black, possibly smoky dark charcoal with faint swirls of stormy gray to add dimension.
Final Words
The flooring is a crucial design element for having a kitchen that looks welcoming and inviting. When you have white cabinetry, you can pick light kitchen floors for a complementary look or go with a dark color for contrast.
Which color flooring is your favorite choice to use with white cabinets?