Decorated Life is reader-supported. When you buy through links on our site, we may earn an affiliate commission. Learn More
Perfect Greige by Sherwin Williams
If you like the idea of a well-balanced neutral, but most greiges leave you feeling a little cold, then you just might be looking for a more…perfect greige.
Neutrals are trending warmer as we seek a feeling of coziness and security in our homes. Taupe colors are becoming more popular than the cooler greiges that have dominated the last decade of home decor.
For those who might be struggling to choose between the proven track record of greige and the new excitement around taupe, Perfect Greige is a solution that will satisfy all styles.
Let's pop open the paint can and take a look at this trendy neutral!
What Color is Perfect Greige?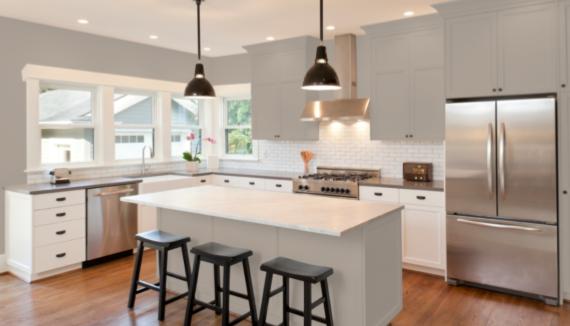 Perfect Greige is, as you might guess, a greige color, meaning that it's a blend of gray and beige to create a harmonious neutral. It could also be considered a taupe color.
Perfect Greige has a strong brown component that makes it stand out among other greige colors. It's the color of earthen pottery.
LRV of 42
Perfect Greige has a light reflectance value, or LRV, of 42.
Light reflectance value is a scale designed to measure how bright a color is, and ranges from absolute black at 0 to sheer white at 100. The higher the number, the lighter the color.
Perfect Greige falls on the lower half of the spectrum, making it a medium-to-dark color.
What Undertones Does Perfect Greige Have?
Perfect Greige has pink and purple undertones, which are fairly common in greige colors that lean into their beige side.
It's important to sample a large enough area of this color and view it under changing light conditions throughout the day to ensure that you'll get the effect you're going for.
Is Perfect Greige a Warm Color or a Cool Color?
Perfect Greige is a warm neutral color. Its strong beige and brown components outweigh the cooling influence of gray in its mix.
Perfect Greige is considerably more toasty feeling than many other greige colors, and looks terra-cotta colored in comparison to them.
Where Can You Use Perfect Greige?
Perfect Greige is a warm neutral, and color-wise, it's suitable for any space. It does land on the darker side of the spectrum, however. That can make small or dark rooms feel a bit claustrophobic if Perfect Greige is your primary color.
Perfect Greige's warmth and depth are its strengths, and you can make the most of them by balancing this color with lighter elements in your decor.
Perfect Greige is a great choice for kitchen cabinets, islands, and bathroom vanities. That depth we talked about makes it well-suited to exteriors or other light-saturated areas.
If you're looking for a neutral backdrop to let your decor shine, Perfect Greige will do the job while keeping the space cozy.
Let's take a look at Perfect Greige in action and gather inspiration for that next home refresh!
Entryway
Perfect Greige highlights the wood elements of this modern farmhouse entryway.
Exterior
Perfect Greige is a good choice for home exteriors with permanent elements in shades of brown.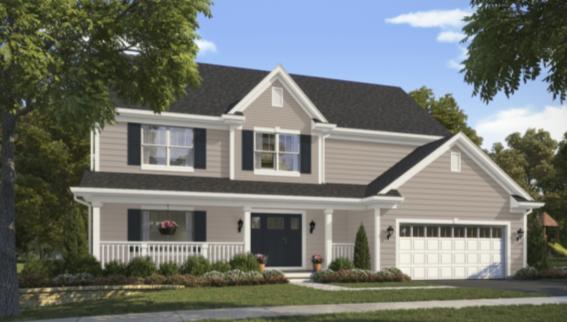 Perfect Greige is dark for a greige, but it still offers plenty of contrast for a black color like Inkwell.
Kitchen
Kitchen cabinets with Perfect Greige add depth without overpowering this small space kitchen.
White accents really pop against Perfect Greige walls in this sleek modern kitchen.
Living Room
Layers of neutral shades create a relaxed atmosphere in this living room, balancing earthy Perfect Greige with lighter cream colors.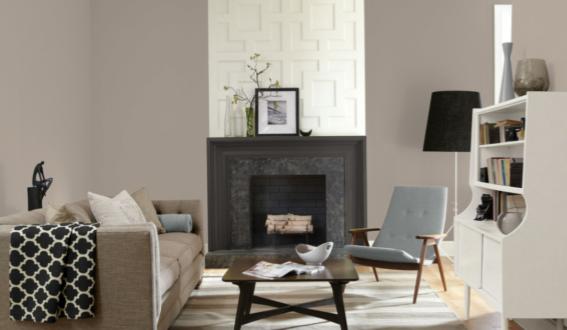 Perfect Greige's depth brings a feeling of sophistication to this modern living room.
Bedroom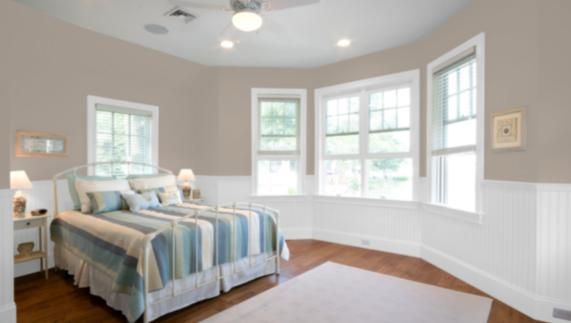 This bedroom brings out a coastal vibe from Perfect Greige as a sandy color.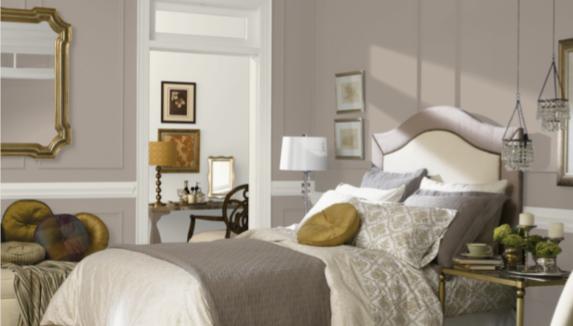 Perfect Greige and jewel tones combine in this bedroom for a sense of luxury, while Alabaster contributes a soft glow.
Bathroom
This bathroom gets a breath of fresh air from Perfect Greige and minimalist styling to modernize and uplift the space.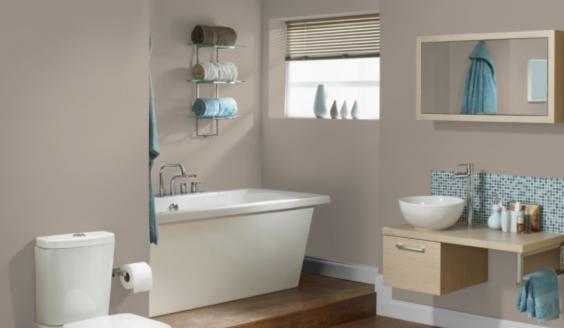 Blues are bright and refreshing against the warm, organic tones of Perfect Greige.
Coordinating Colors for Perfect Greige
Perfect Greige has a lot to offer as a coordinating color. As a bona-fide member of the greige family, it's a neutral that can coordinate with many colors–just so long as you keep an eye on those strong warm undertones.
Perhaps nothing looks nicer next to Perfect Greige than a soft off-white or cream. As trim colors, they will positively glow against Perfect Greige.
Blues of any shade make for a refreshing contrast to Perfect Greige's earthy tones. Subdued blues work well, like a powder blue.
Even though it's not the most obvious part of Perfect Greige's mix, gray does play a role for this color, and you can coordinate it readily with other grays.
If you enjoy the purple and pink undertones in Perfect Greige, try pairing it with a purple like Benjamin Moore's Tempest.
Here are some coordinating color ideas for Perfect Greige to inspire you:
How Does Perfect Greige Compare With Other Colors?
Perfect Greige vs Mega Greige by Sherwin Williams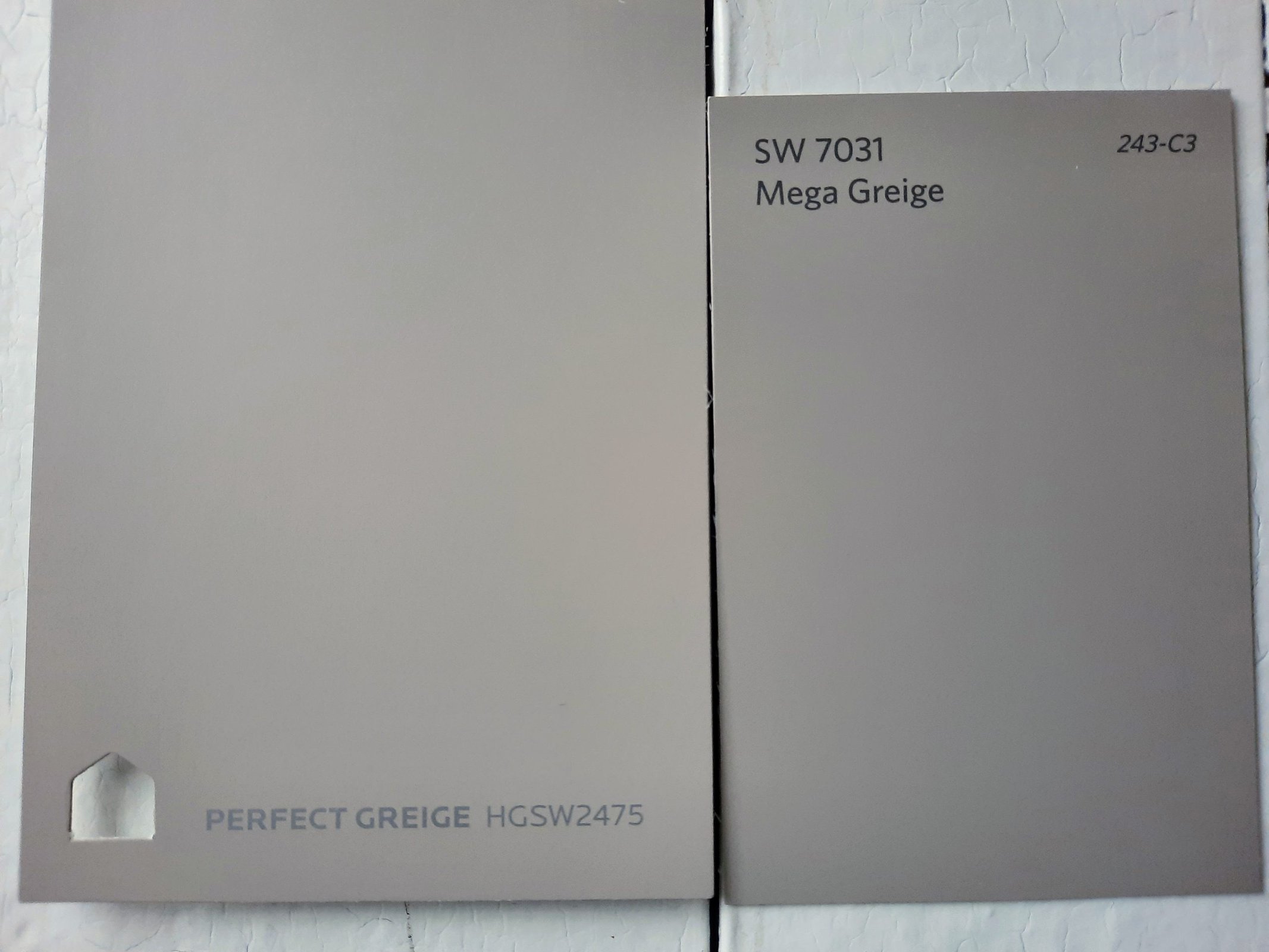 Mega Greige is significantly darker than most greige colors, weighing in at 37 on the LRV scale. It's cooler than Perfect Greige, with a bit more gray to its mix. Otherwise, these two colors have a lot in common.
Perfect Greige vs Agreeable Gray by Sherwin Williams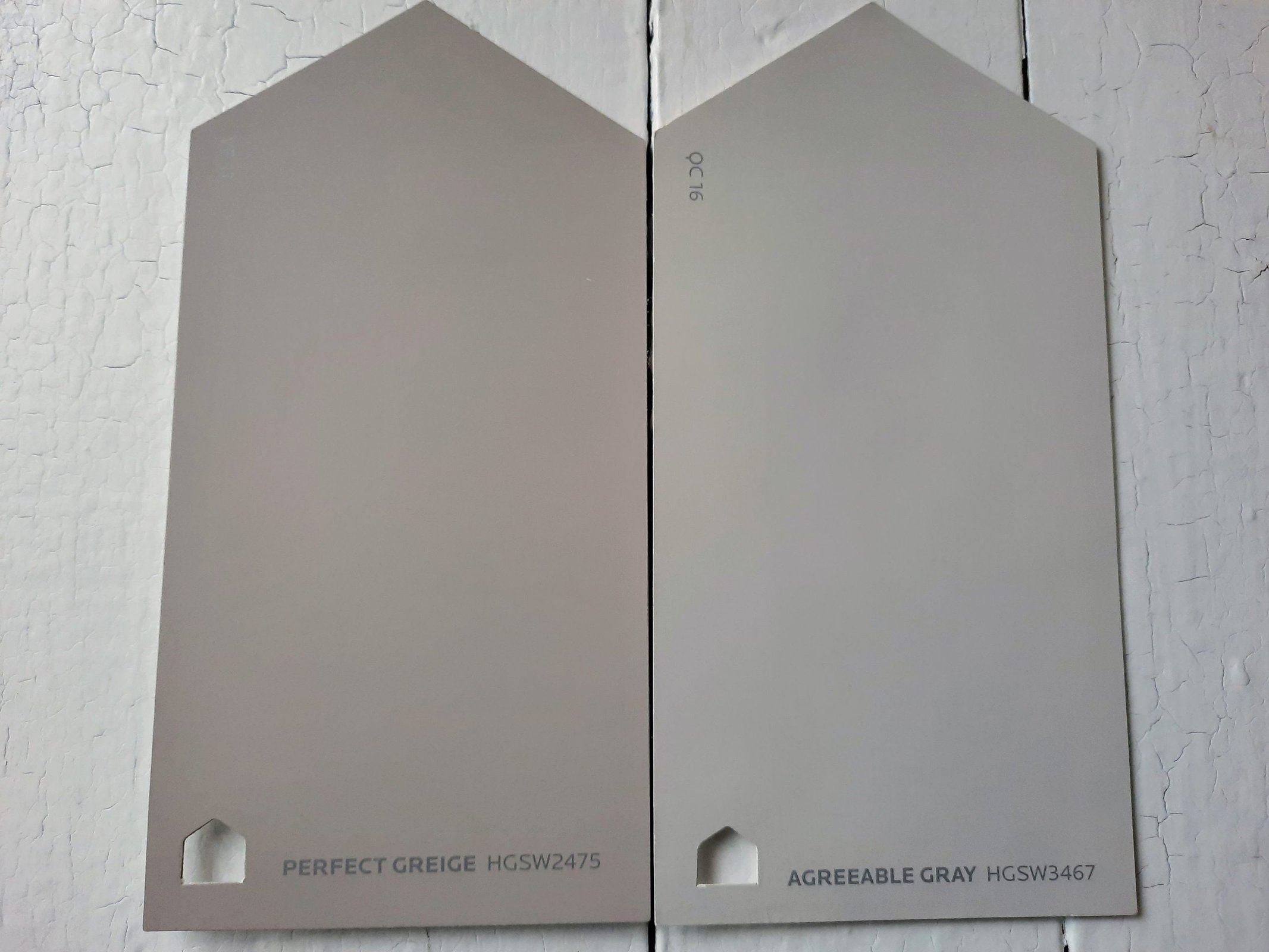 Agreeable Gray is a quintessential light greige that ticks all the boxes for this color family. It's considerably cooler than Perfect Greige thanks to having a lot more gray. Agreeable Gray is also significantly lighter than Perfect Greige, with what many designers consider an ideal LRV of 60.
Perfect Greige vs Revere Pewter by Benjamin Moore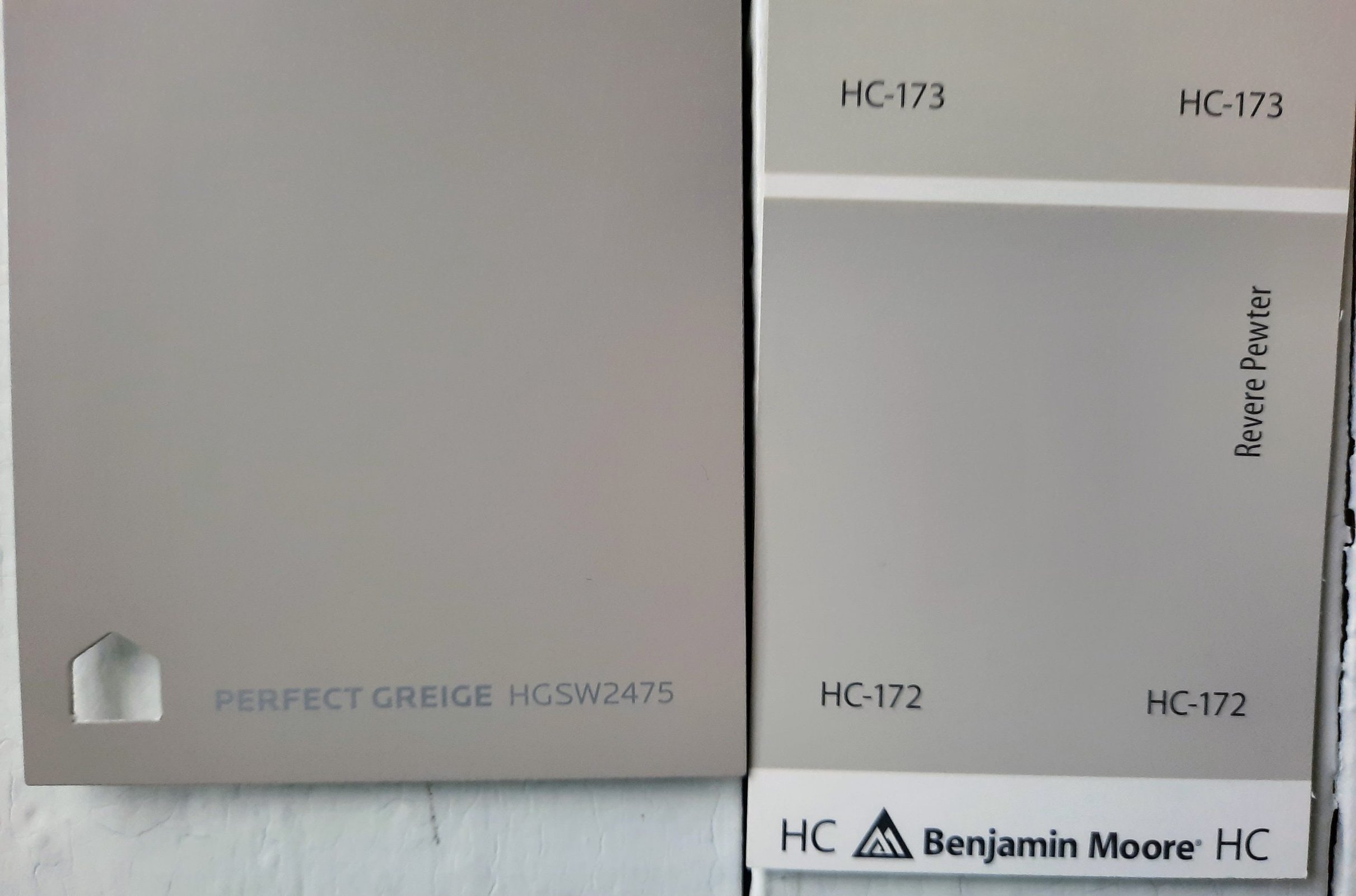 Revere Pewter is Benjamin Moore's king of the greiges. This popular color is well-balanced between its warm and cool sides, which means once again that it's significantly cooler than Perfect Greige. Its LRV of 55 is noticeably brighter than Perfect Greige's 42.
Final Thoughts
Perfect Greige is the choice for trend-conscious palettes, warming things up without giving up the reliability and versatility of greige. This is a user-friendly neutral that will coordinate with most colors. Darker and smaller rooms should not use Perfect Greige as a wall color, but everything else is just perfect!