Decorated Life is reader-supported. When you buy through links on our site, we may earn an affiliate commission. Learn More
What Color Rugs Go with Grey Floors? – 12 Ideas
Wondering what color rug goes with grey floors? The truth is – lots of them.
Grey floors are neutral and look good with most colors and materials. Depending on the tone of your floors, you can make them look warmer or cooler depending on the rug you choose.
If you need some specific examples, we've rounded up 12 rugs that enhance the look for grey floors.
Try a Bright Moroccan Rug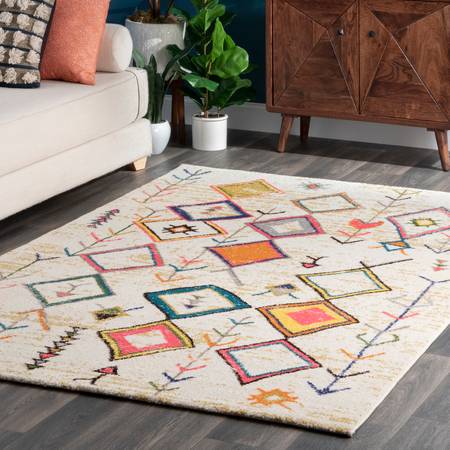 The cool thing about grey floors is that nearly every color goes with them – including bright colors like these.
If you're into boho style or just want something fun, try a bright Moroccan rug. The colors pop against gray floors and create a nice focal point for the room.
Contrast Them with a Darker Color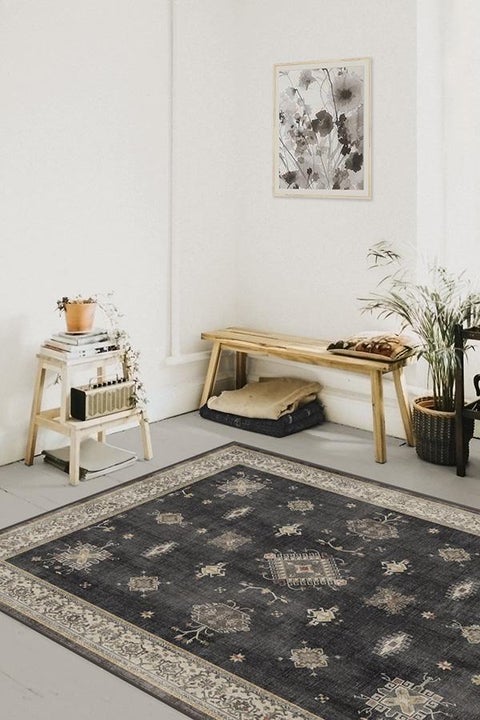 If you're looking for a rug for light grey floors, you can make them stand out by choosing something dark.
Dark rugs contrast the light grey, making it much more noticeable. To get this look, choose something dark grey, black, or navy. If your floors are a warm gray, a dark brown rug would also work.
Soften the Room with an Ivory Rug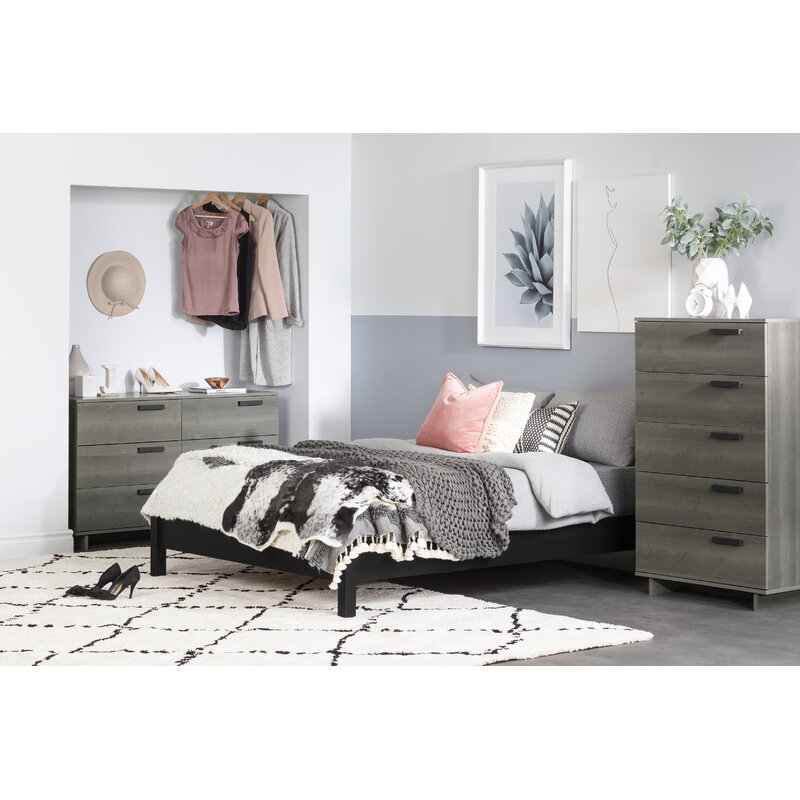 Need to soften the look of your grey floors? Try an ivory rug. Ivory rugs will match no matter the shade of gray.
This option from Wayfair is one of my favorites because of its black accents. So if you're looking for living room rugs for grey floors, this is a great option. It would also work well in a bedroom.
Warm Up Your Greys with Braided Jute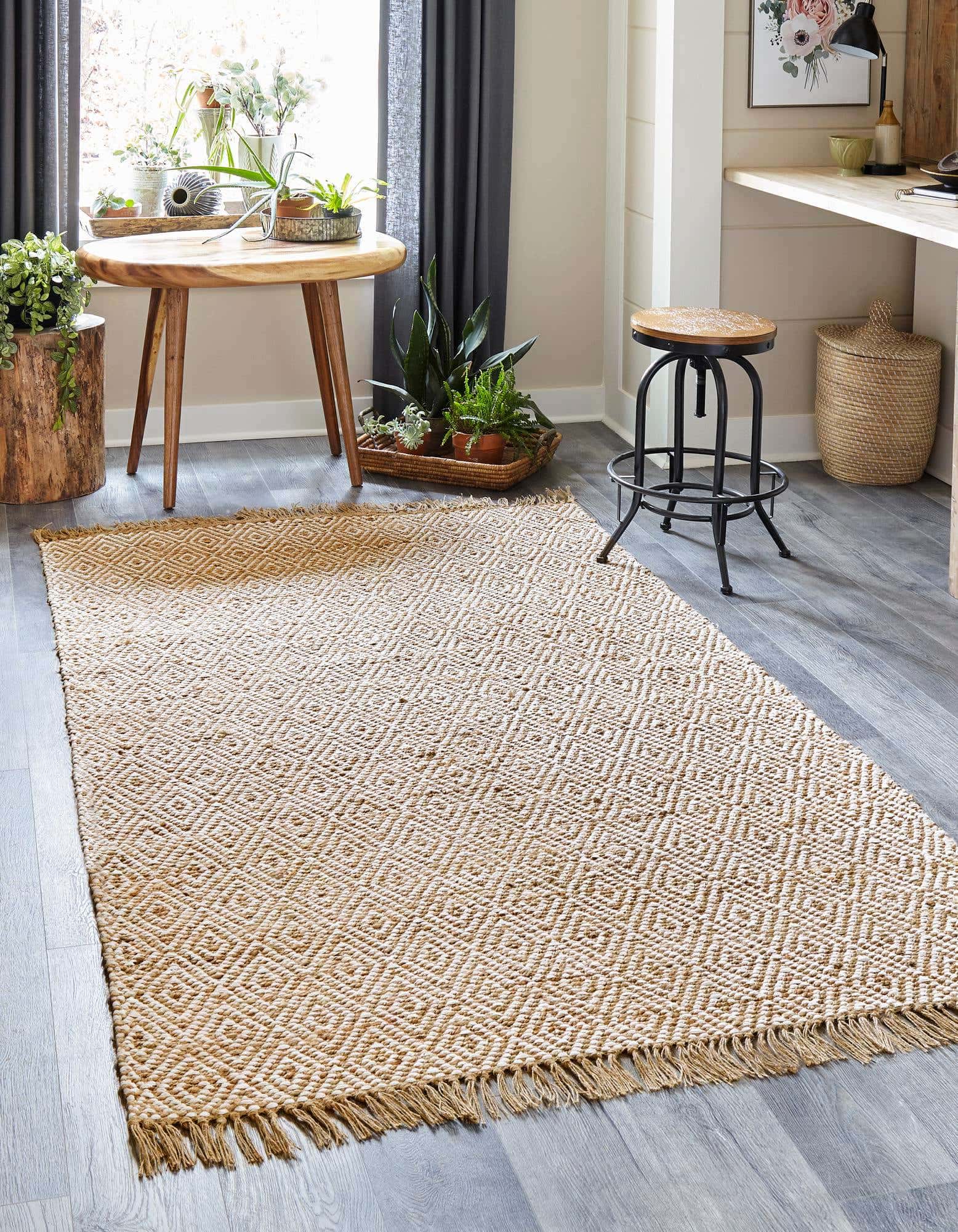 A lot of people think you can't put a brown rug on a grey floor. But when it comes to natural materials like jute, you most definitely can.
A jute rug brings texture to the room and adds warmth. Depending on the tone of your floors, a jute rug will either complement or contrast it. And because Jute rugs are so durable, they are a great area rug for grey floors.
Lay Down a Pretty Grey Lattice Rug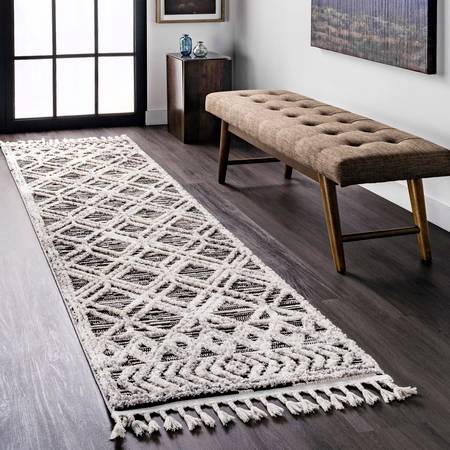 Going grey on grey is always a safe choice – especially if you choose a shade much darker or lighter than your floors.
If you want to go monochromatic, you can find this rug in several sizes. It's the perfect choice for lighter grey floors. And the lattice detail adds a nice decorative touch.
Go for Instagram's Favorite Area Rug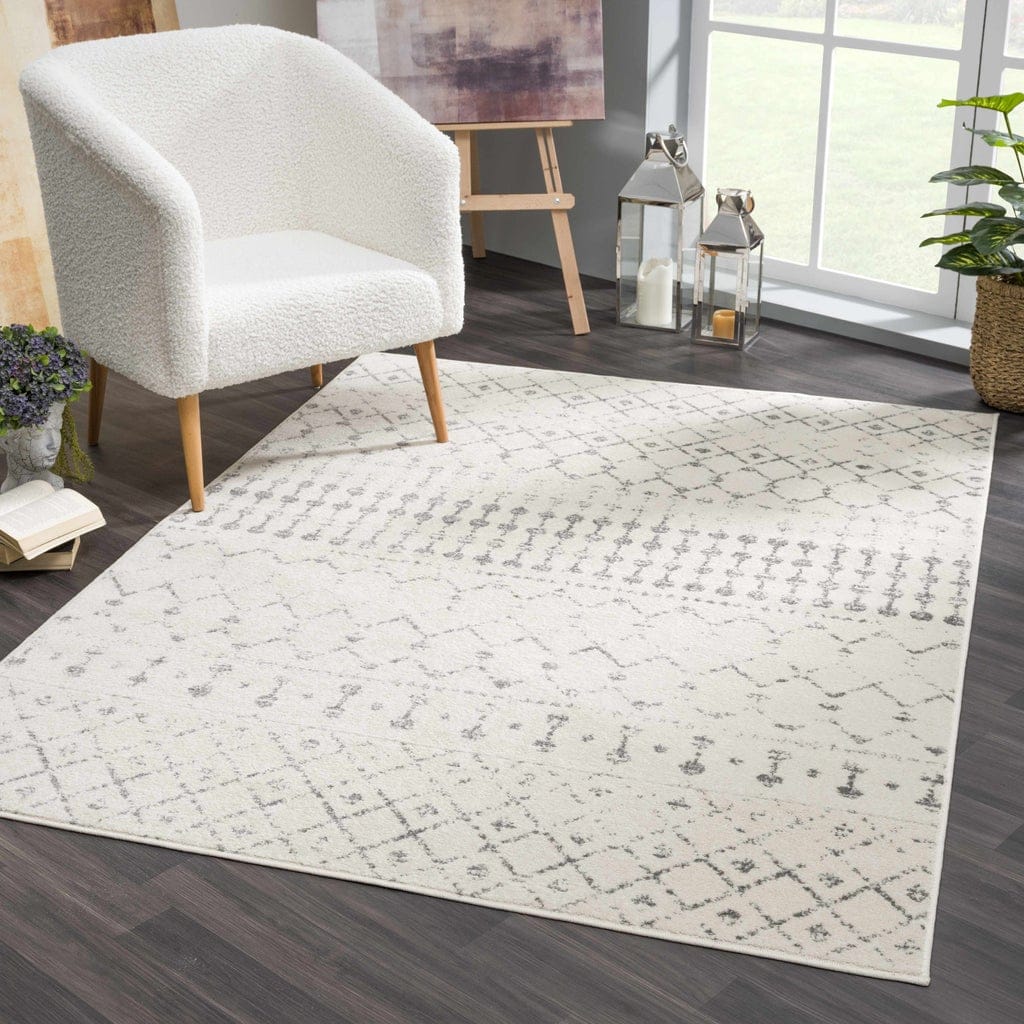 If you follow any home decor accounts on Instagram, no doubt you've seen this rug before. And for good reason – it has been dominating living rooms for the past couple of years.
This is a great area rug for grey floors. It's a creamy color with gray accents and works with most home decor styles.
Use Any Shade of Blue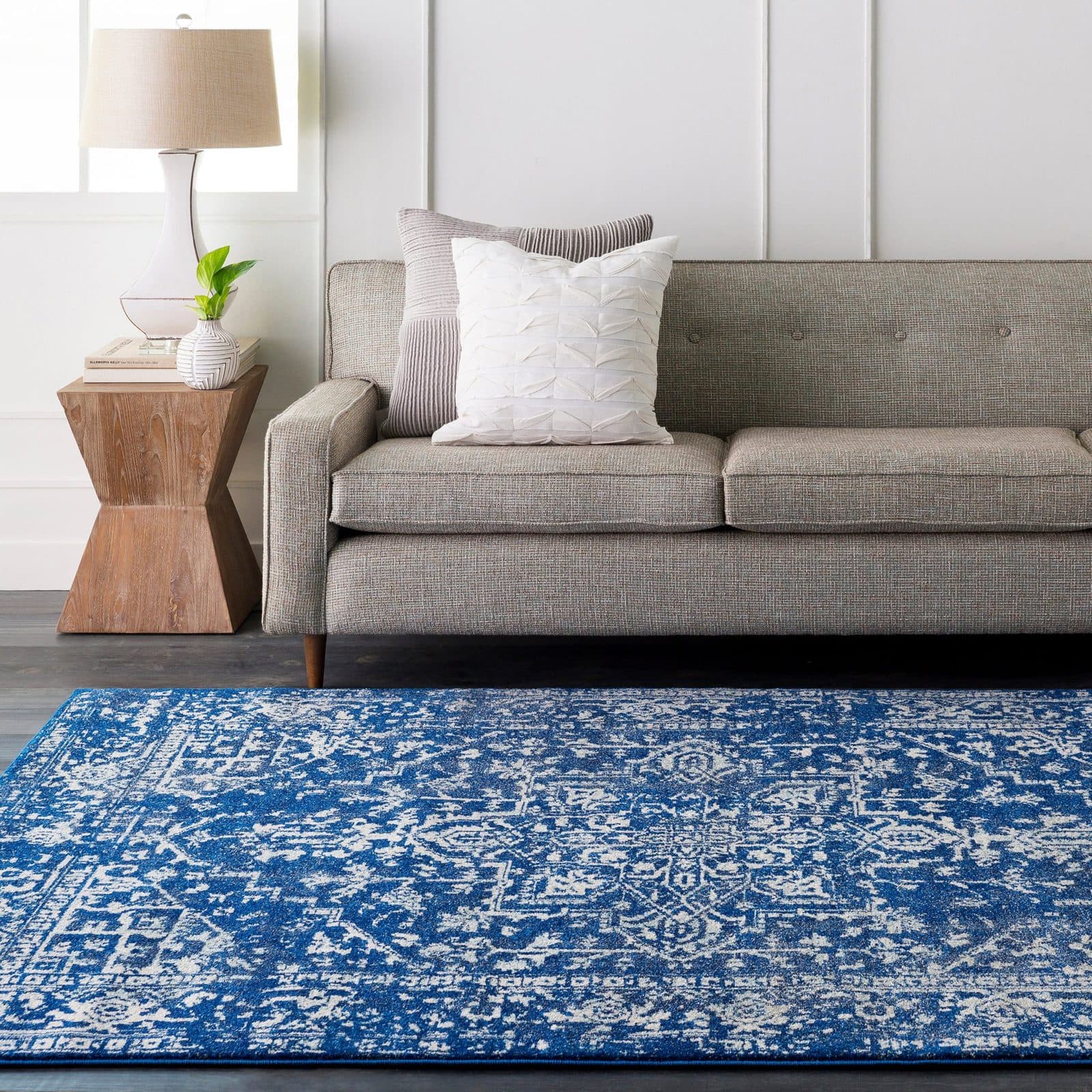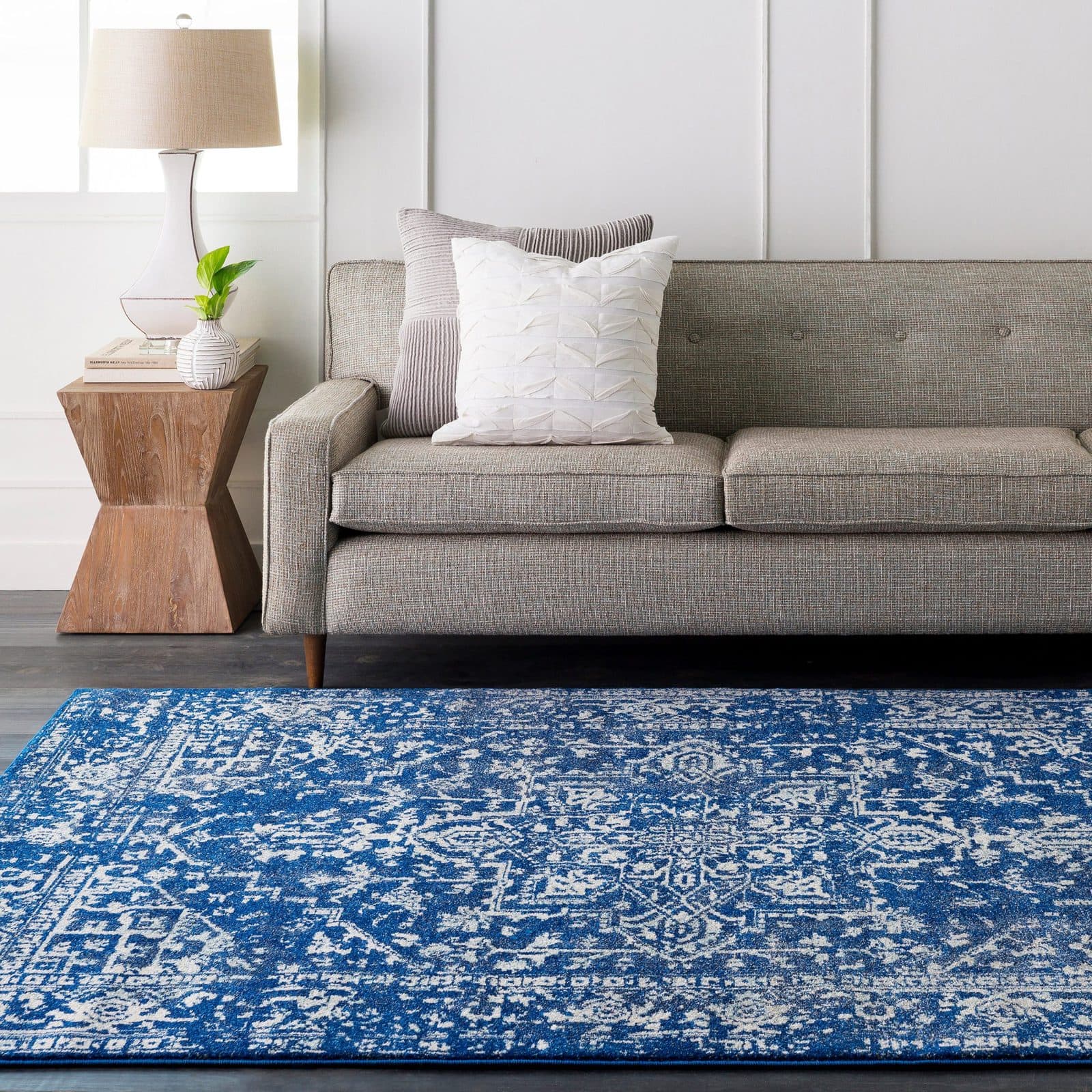 If you like blue, you're in luck. All shades of blue will match your floors.
You can use a bright blue like this for gray hardwood floors or tone it down and do something much softer. Alternatively, you could darken the rug and choose something in a navy or dark blue pattern.
Bring in Muted Color with a Polka Dot Rug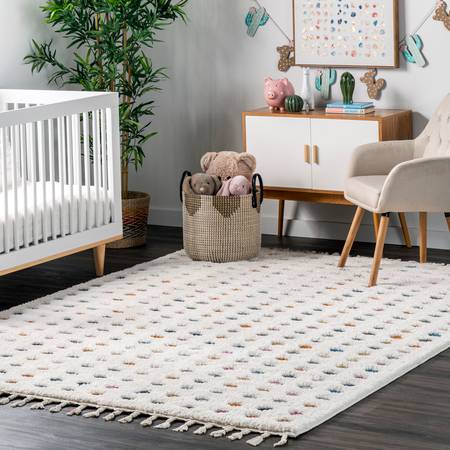 Are you having a hard time choosing one color to bring into your room? If the answer is yes, try them all with a muted polka dot rug.
While you can use this rug in a nursery, it could also work well in a living room or adult bedroom. The polka dots are toned-down colors, so they look more mature than typical options.
Add to a Farmhouse look with Black Buffalo Check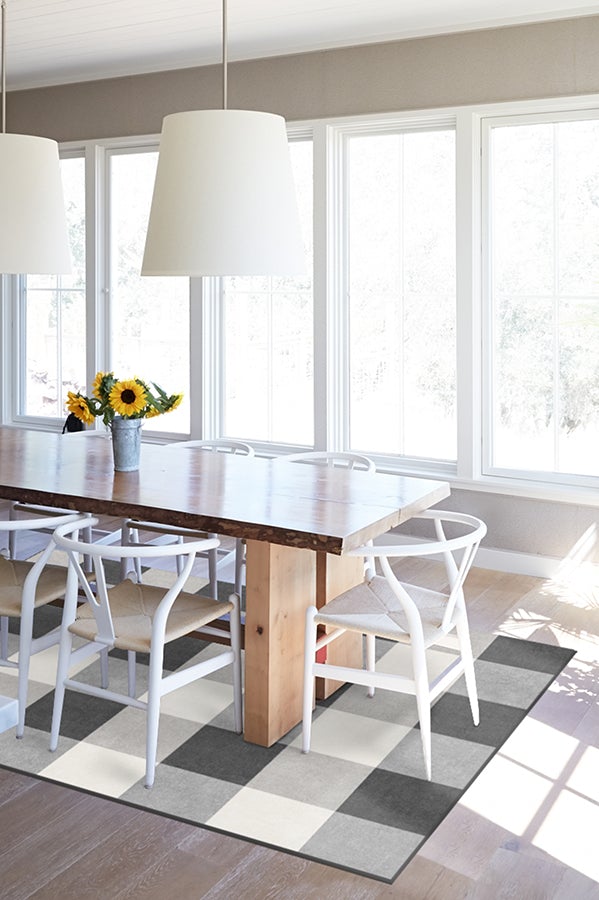 If you're decorating a space in farmhouse decor and looking for the perfect rug, consider this black buffalo check rug from Ruggable.
This will match all gray floors and lends to a modern farmhouse look. This rug also comes in other colors, including blue, green, and red.
Think Pink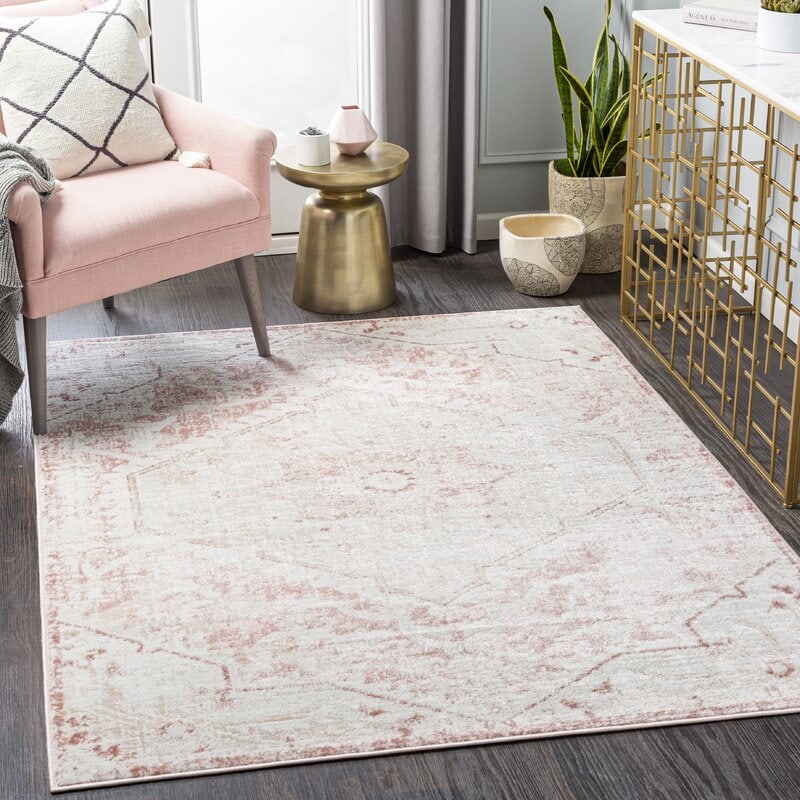 Pink rugs probably conjure up images of a 7-year-old girl's room – but they don't have to. If you like pink, you can make it work for even the most adult of rooms by choosing a muted oriental rug like this one.
This rug comes in 3 different sizes, so there will be a good option no matter the space you're working with. You can use this rug in any room to give a soft or glam touch.
Brighten Your Space with a Multicolor Rug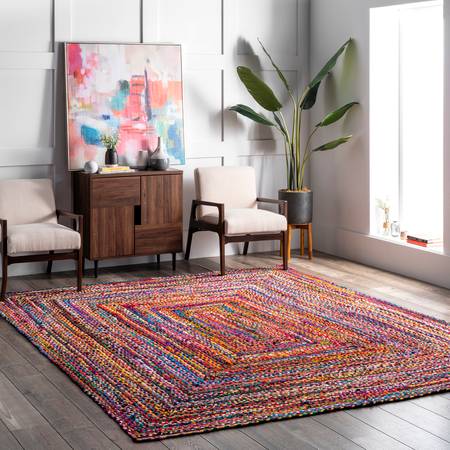 Looking to add color and texture to your space? You can't go wrong with a braided multicolor rug.
You can find this rug in numerous sizes to fit in any space. It also comes in three different color combos, from bright and cheery to muted but still colorful.
Keep it Neutral with an Easy to Match Rug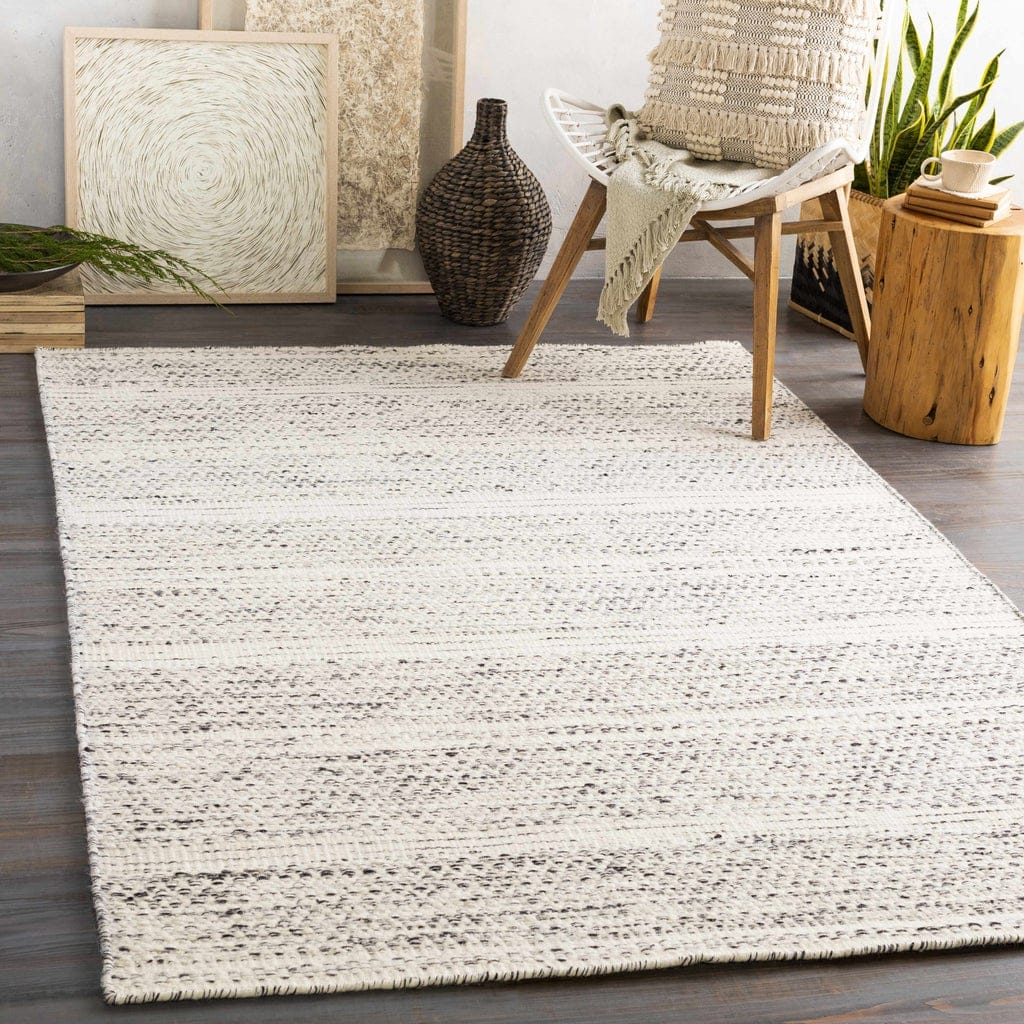 If you're looking for the most uncomplicated rug to match grey floors, look no further. This cream and black rug effortlessly looks good and is perfect for neutral lovers.
You can find this rug in several sizes, including smaller welcome mat sizes and area rug sizes. It would look great in any living room or bedroom.
Final Thoughts
If you're looking for the perfect area rug for your grey floors, be happy to know that almost all colors will work.
If you like neutrals, try creams, ivories, and contrasting shades of gray. You could also opt for a jute rug to bring warmth and texture.
And if you're a color lover – go wild. Just about every bright color will be amazing next to a grey floor.