Decorated Life is reader-supported. When you buy through links on our site, we may earn an affiliate commission. Learn More
20 Basement Wall Decor Ideas 
Basement wall decor is crucial for making sure your bonus area feels like a fun place to be rather than a creepy dungeon underground.
Decorating basement walls doesn't have to be challenging. You have a lot of creative leeways when picking basement wall decorations. Whether you want to use basement artwork or change the way your walls look completely, this list of 20 basement wall art ideas will inspire what ideas you want to choose.
Let a Ladder Desk Serve Your Basement
One option for basement wall decor is to go with something functional and stylish. We love the idea of saving space with this minimalist open metal frame ladder desk, which mounts to any wall.
You get the benefit of two bookcase shelves in a neutral engineered wood with a desk shelf for a workspace in your basement without the hassle of a large desk swamping the space. This ladder desk is the perfect solution for basements that serve multiple purposes, such as a guest suite.
Put Up a Personalized Billiard Sign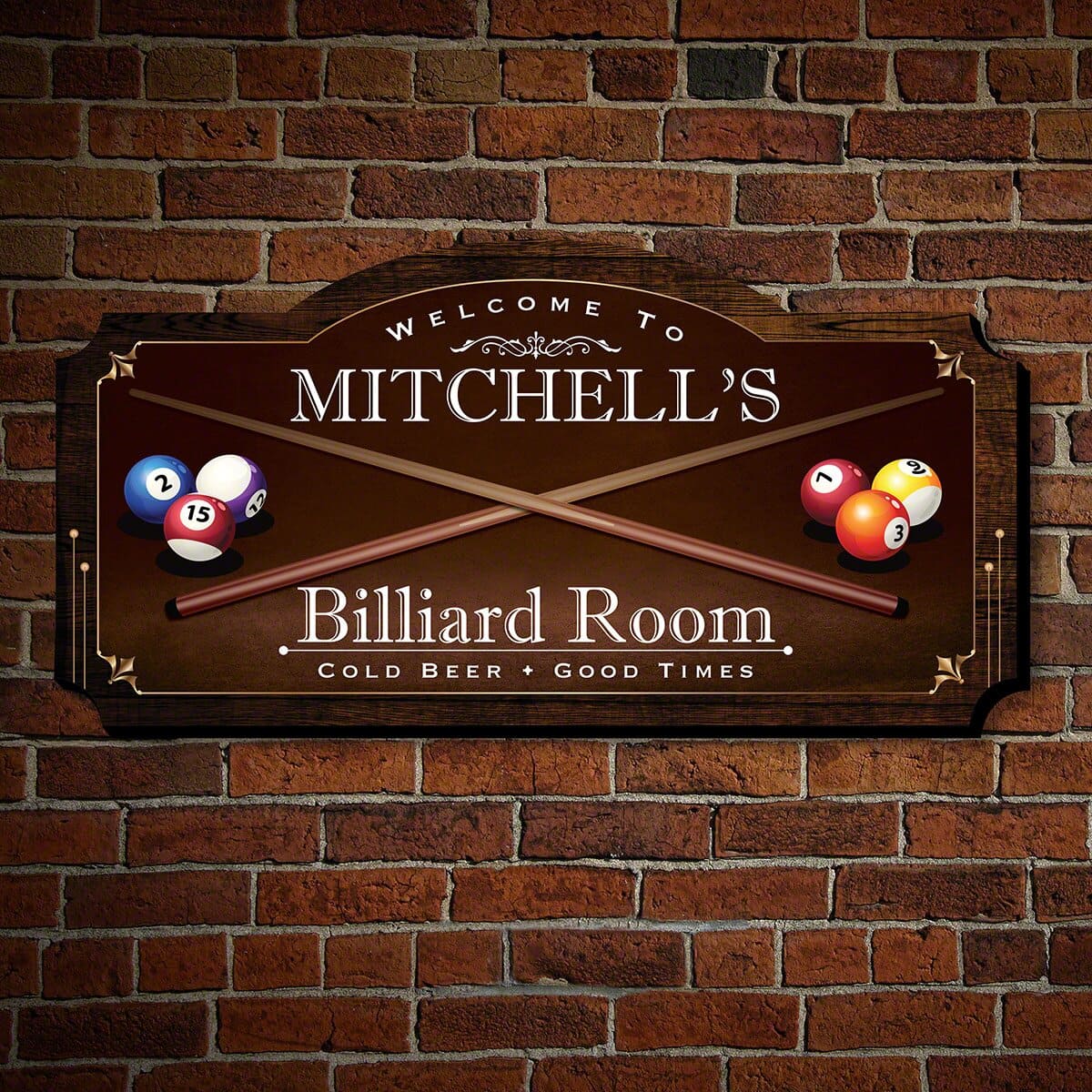 If you've turned your basement into a game room, make your space feel like a private billiards club with a wood plaque personalized to your name.
The old-fashioned look of colorful billiard balls and crossed pool cues labeling the room as yours would look fabulous for game rooms, but it could also work as wall art for basement bars or decor for old-school living spaces.
Get Crafty with Crooked Corner Cabinetry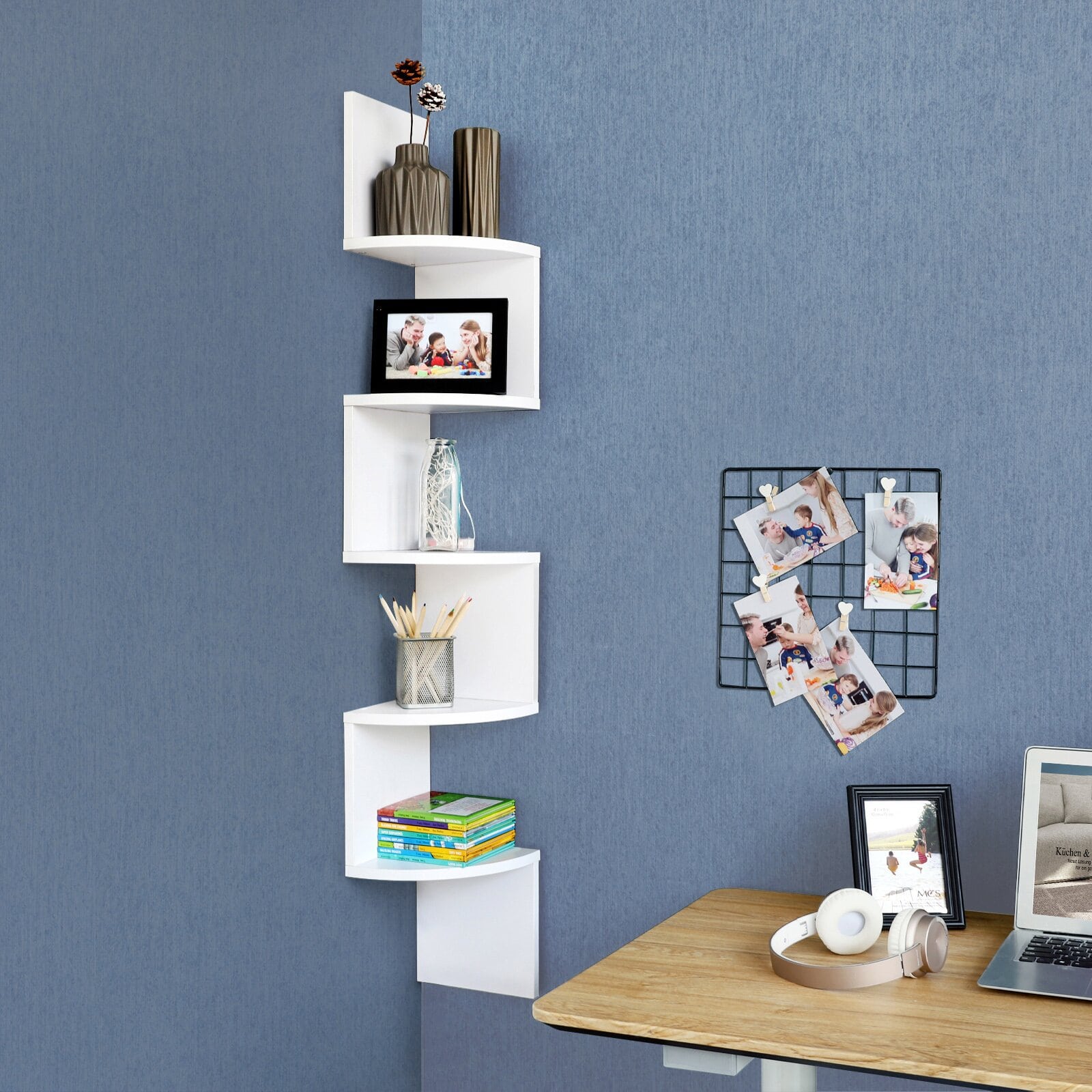 Another great way to save space in your basement is with a shelf that fits discreetly in the corner. This cabinet features five staggering open shelves with rounded fronts that are the perfect size for pictures, knickknacks, and other small decor pieces.
This corner-tiered shelf works great as additional storage with a ladder desk for a space-saving basement office or a display shelf in a basement bedroom or living room.
Build a Brick Wall without the Brick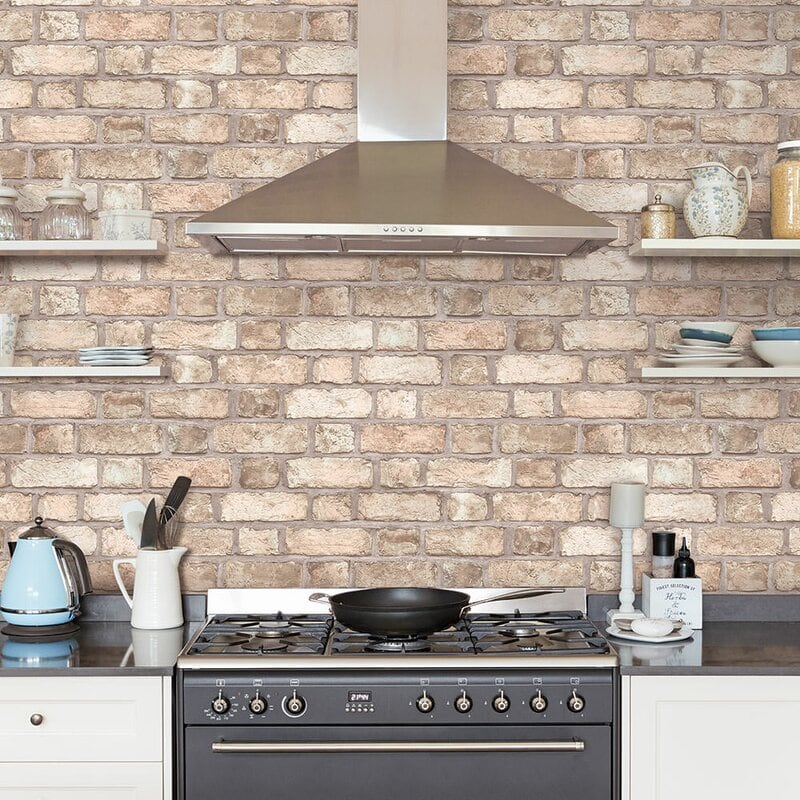 Basements are the perfect room to give an old-school feel with the use of exposed brick. But you don't have to cringe at the thought (and cost) of hauling bricks down the stairs to cover the walls.
Instead, you can go the easy (and more affordable) route with these brick wallpaper panels. So, whether you like the look of traditional dark brown bricks or more modern cream color, these grouted faux brick offers the same rustic charm in a basement kitchen or bar.
Bring Your Basement to the Beach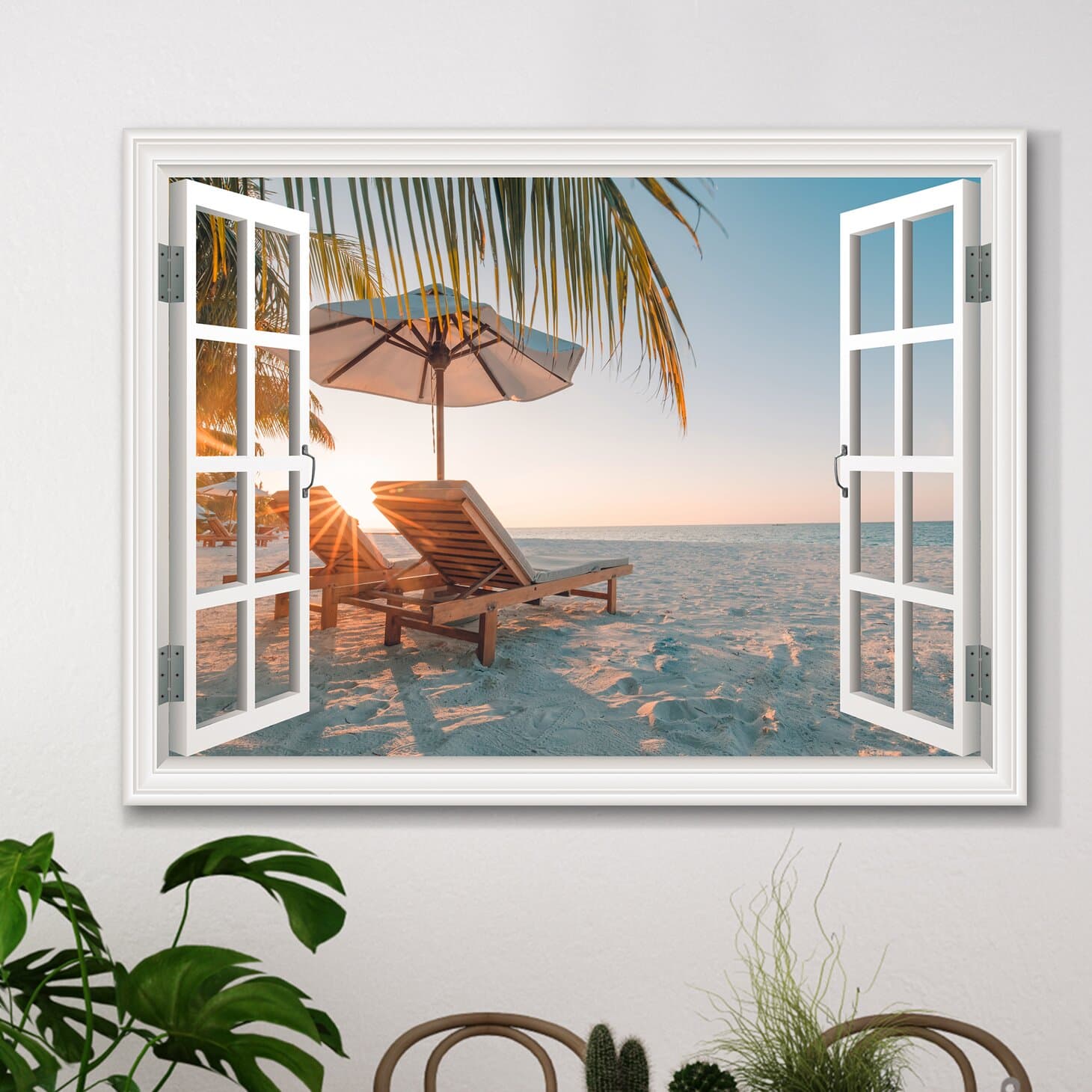 Adding this deceptively attractive picture to your basement walls can trick your body into thinking that you're sitting on a porch somewhere tropical, staring out at the setting sun.
This picture features a white frame surrounding a sand and surf scene of the sun setting on an empty beach. You get views of tropical trees, golden sand, a clear blue sky, glistening water, and an inviting setting area, with double windowpane shutters creating the imitation of open windows.
Create an Illusion of Chaos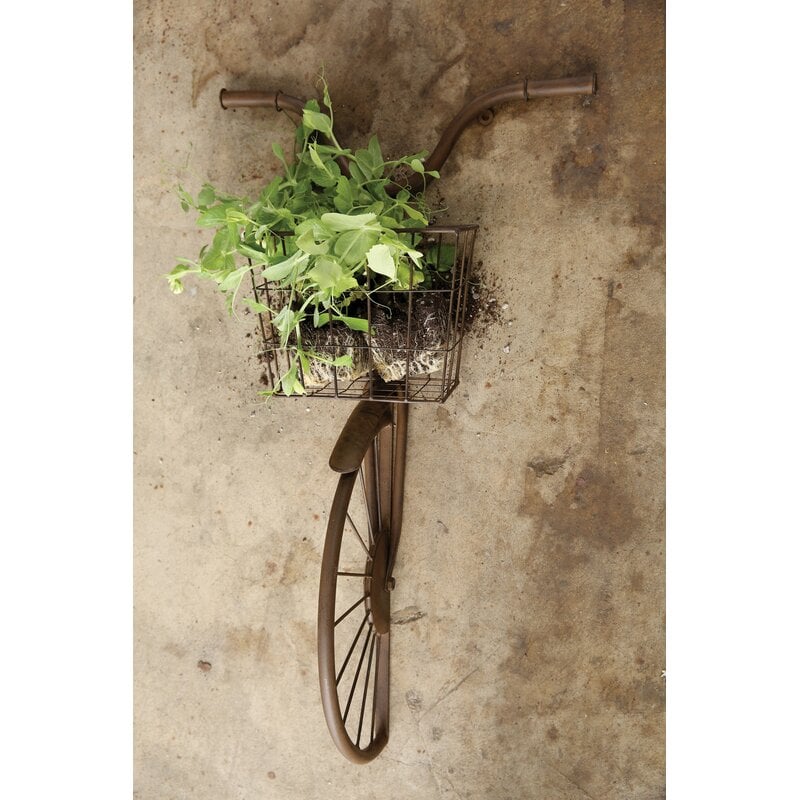 A fun and unusual basement wall decor idea are to create an illusion of chaos. For example, this decor piece tricks viewers into thinking a bike has crashed straight through your wall.
This vintage bicycle features handlebars and the front half of a wheel resting flat against the wall. Inside the wire basket, bright green plants – fake – sprout out to provide touches of green.
Decorate Your Basement with Darts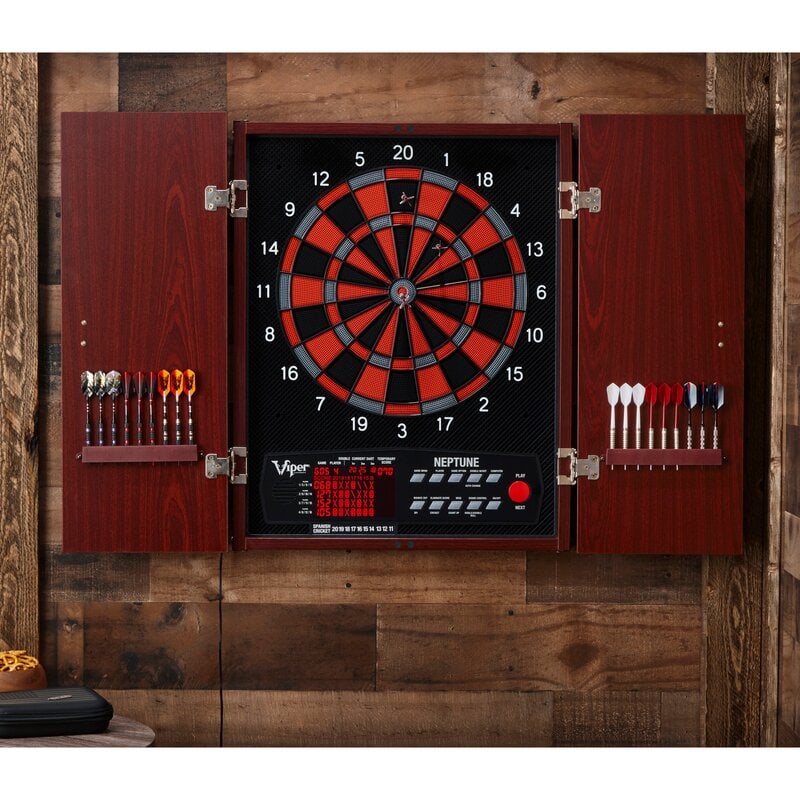 Whether you've converted your basement into an at-home bar, a game room, or want a place for everyone to hang out, a dartboard is a must-have.
This simple yet stylish electronic dartboard hangs on the wall in a classic rich redwood. When not in use, you can close the doors, hiding the dartboard in a modern cabinet.
Light Up the Room with the Sun – In a Retro Way
Basement walls can benefit from the radiating sun rays in this vintage photo, brightening up an enclosed room with an old-school style.
Young and old alike are sure to enjoy the multi-colored rays spiraling out of the bright golden sun in this retro canvas print. It can add style and charm to any basement room.
Fill Your Room with Love (and Hearts)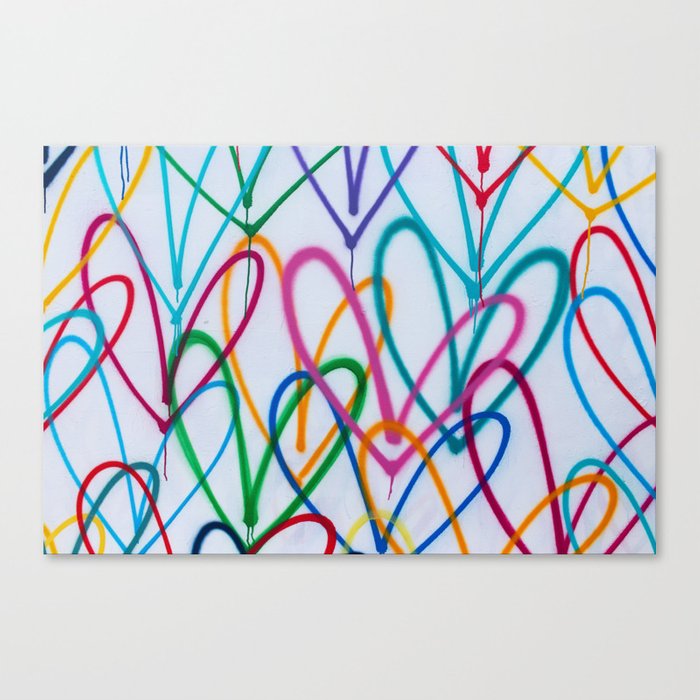 This simple yet colorful modern canvas print can add style to any basement wall. Multiple hearts in hand-drawn shapes in bright primary and neon colors can look fabulous on your basement wall.
The different colors make it easy to coordinate with other shades in your design palette, giving you much room on what design you want to pull off.
Add a Cocktail Poster for a Trendy Bar Decor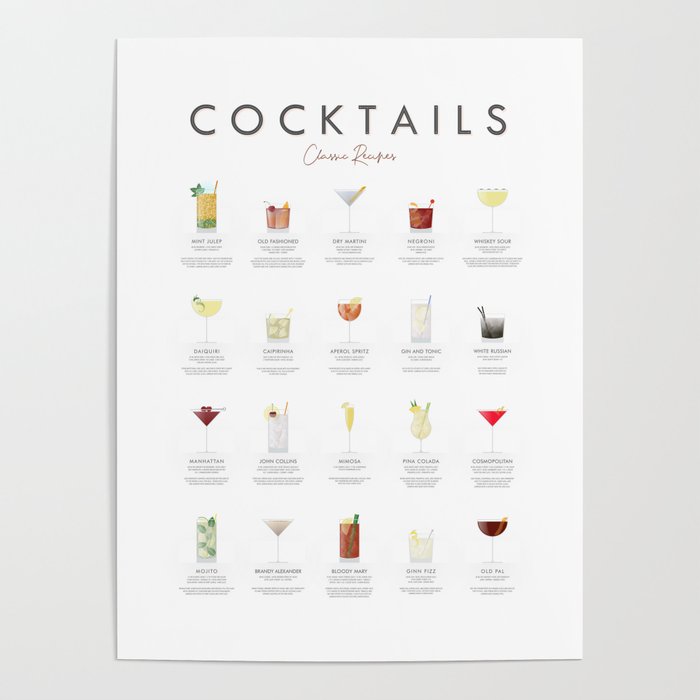 If you've converted your basement into an at-home bar, this simple poster detailing different types of alcoholic beverages – and their recipes – might be just the decor piece.
Never worry about mixing your drinks wrong again when you have this stylish artwork close. The simple white background could tone down a brighter wall color while the drink shades give you a few classy pops of color.
Add a Motivational Quotes Wall Art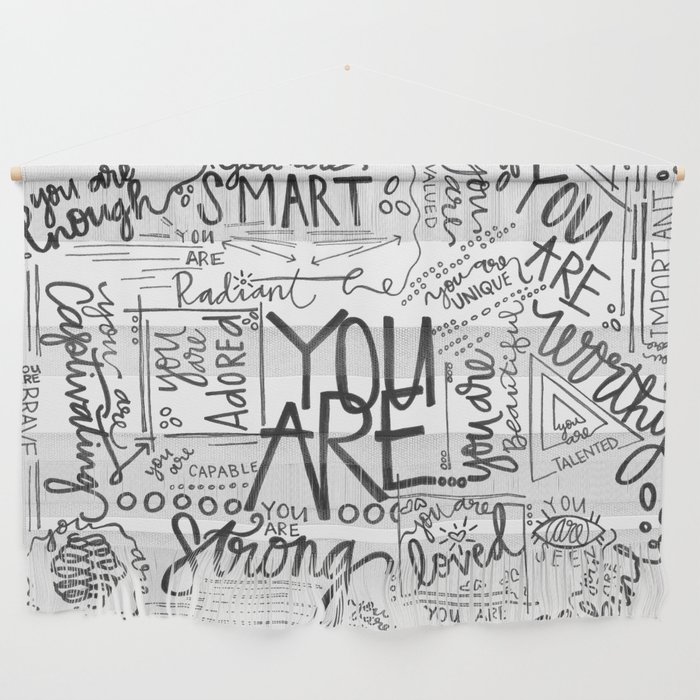 A motivational wall art piece can be the perfect decor piece for basements where everyone – especially children – gathers for a good time.
This Boho-styled wall cover features multiple inspirational sayings in different stript patterns. Remind your family members that they are loved, strong, smart, and important (among other things) in a retro black and white print.
Get Clocked with Reclaimed Colors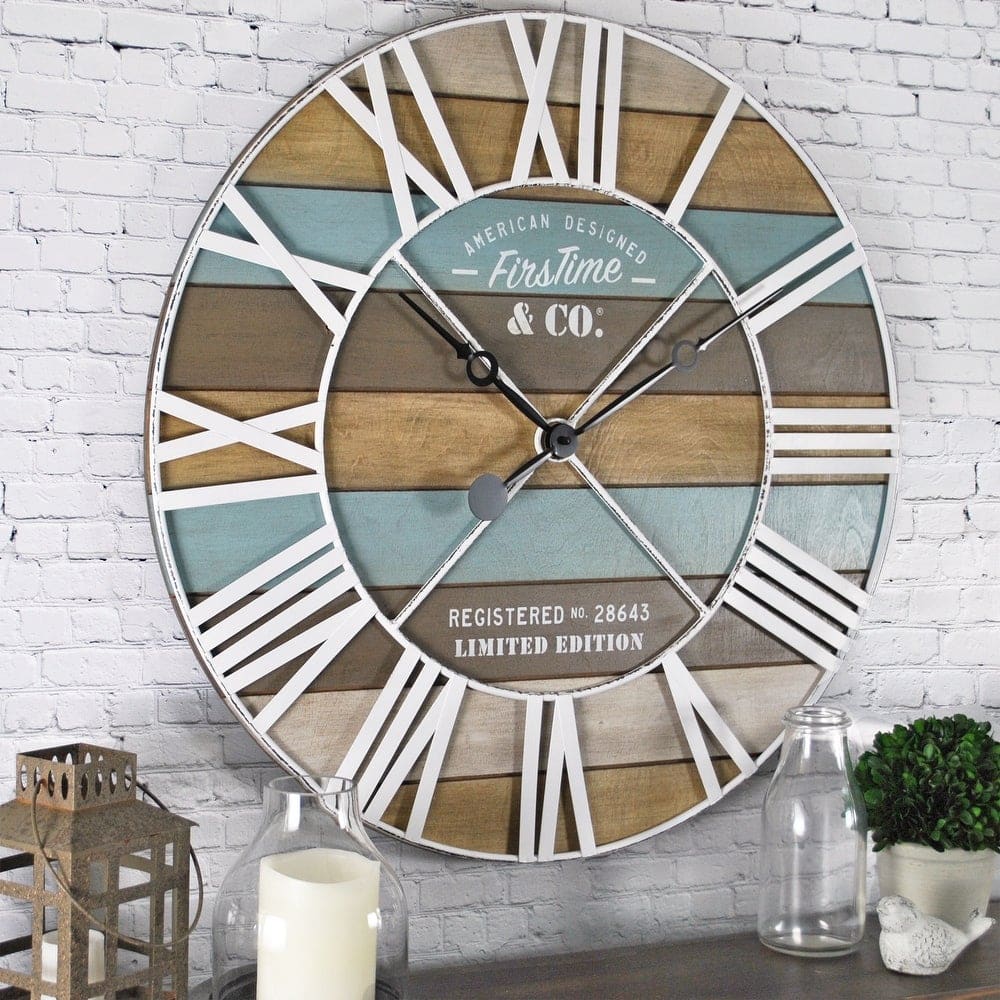 The bad thing about most basements is that there are no windows to let in natural light – and help you keep track of time.
A clock is an essential piece of hardware for basements. But you can also make it work as decor by picking out a large stylish clock, like this colorful reclaimed wood item with large white Roman numerals.
Not a fan of the Farmhouse reclaimed wood look? Try this Steampunk industrial clock instead.
Advertise Your Cold Beer Basement Brewery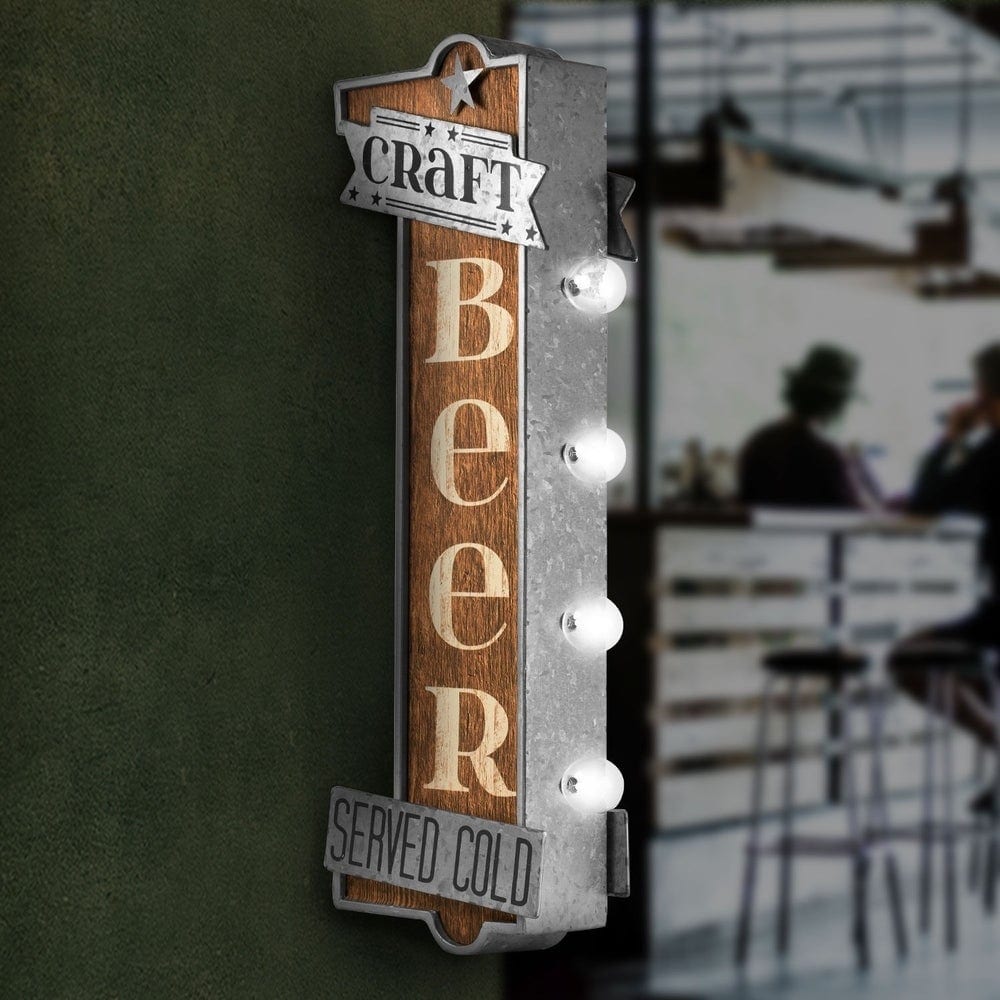 Show your love of craft beer served cold with this small classic light-up bar sign. This sign can work for any basement wall decor, whether you hang it down in the basement near your bar or up top directing guests downstairs.
This sign has a double side with bright LED lights that mounts off the wall and lights up your space, reminiscent of the nightlife scene.
Splurge on Succulents for Seclusion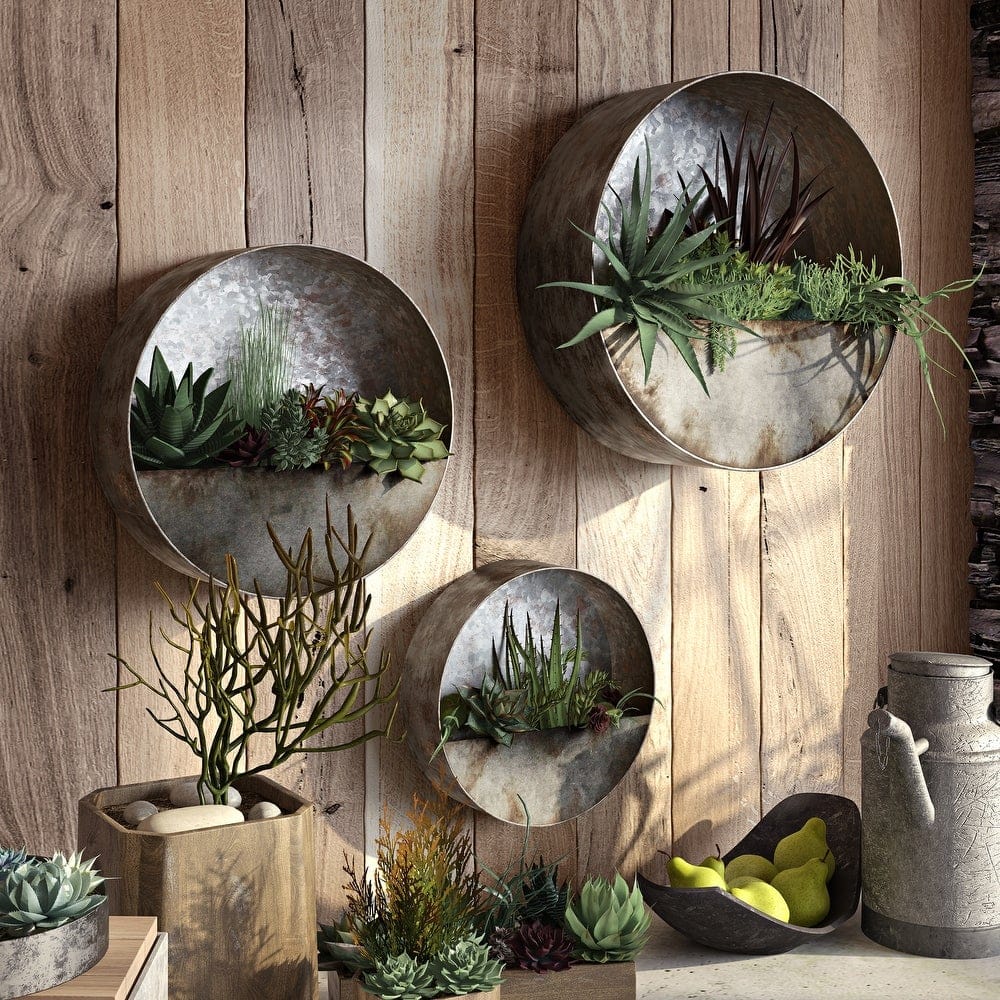 Adding some greenery to your basement is a great way to make the enclosed space feel more like an extension of your home rather than a dungeon.
Succulents are the perfect companion for closed-off areas like basements, as these plants do not require any sunlight and rarely need watering. This set of three aged rustic steel metal canisters are perfect for growing succulents on any wall in your basement.
Mount a Fireplace for a Homey Feel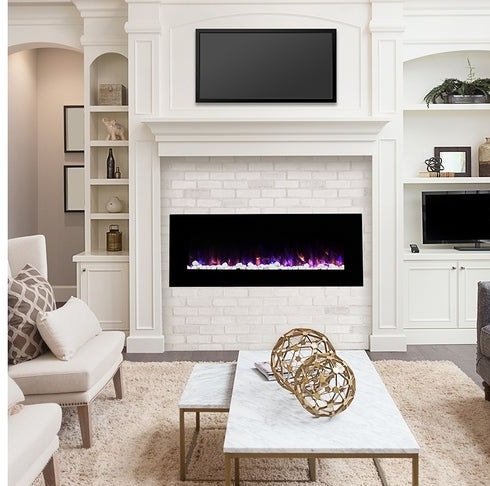 Nothing makes a space feel cozier and homey than the crackling warmth of a fireplace. But if your basement isn't set up with a chimney and fireplace, no worries.
This wall-mounted electric fireplace allows you to enjoy the look and feel of a traditional fireplace without the hassles of smelling smoke or having a fire that burns out if you don't keep it fed with wood or the intense labor. LED flames and decorative crystals make this electric flame even better than the real deal.
Match a Mirror for Basement Decor Magic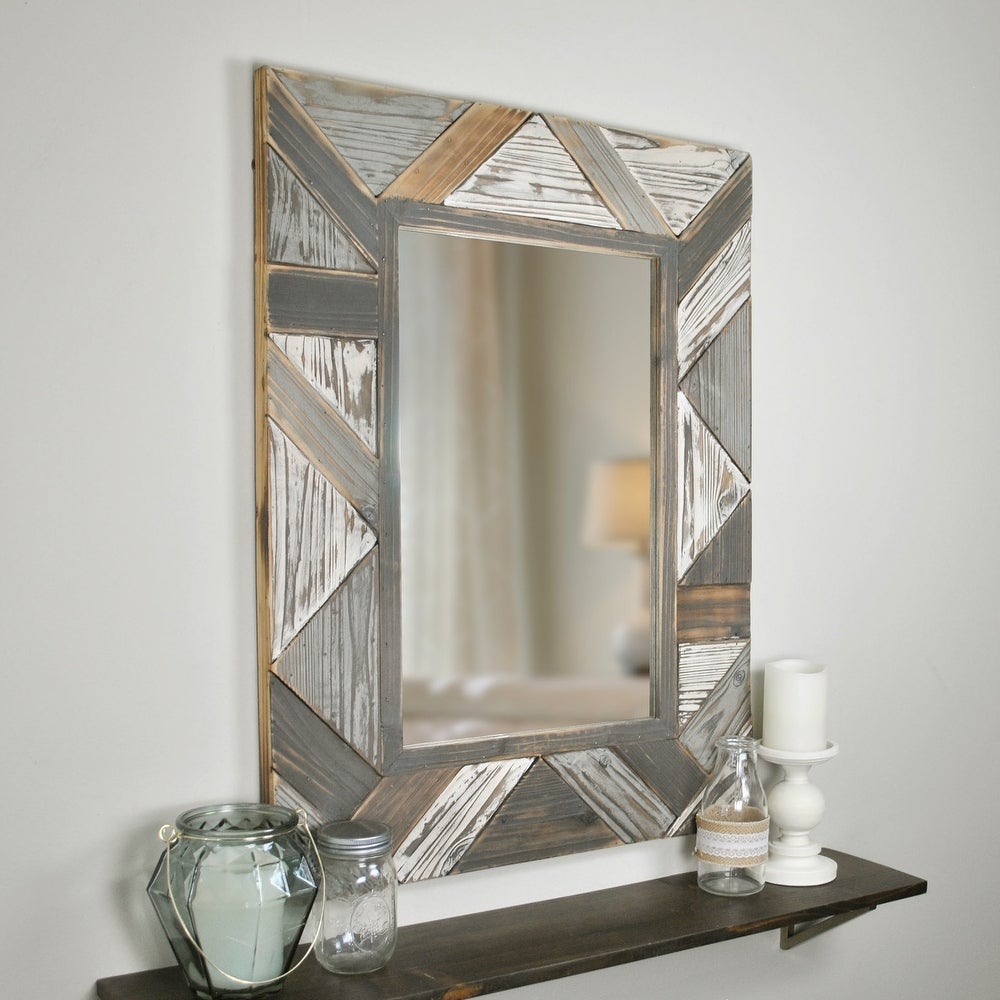 A decorative mirror is a must-have for any space, but especially for basements with no windows to let in natural light.
Mirrors help bounce light around a room, making your space feel larger and less depressing due to a lack of light. Pick a piece that offers style and function, like this rustic distressed Barnwood plank mirror.
Add a Window Inspired Mirror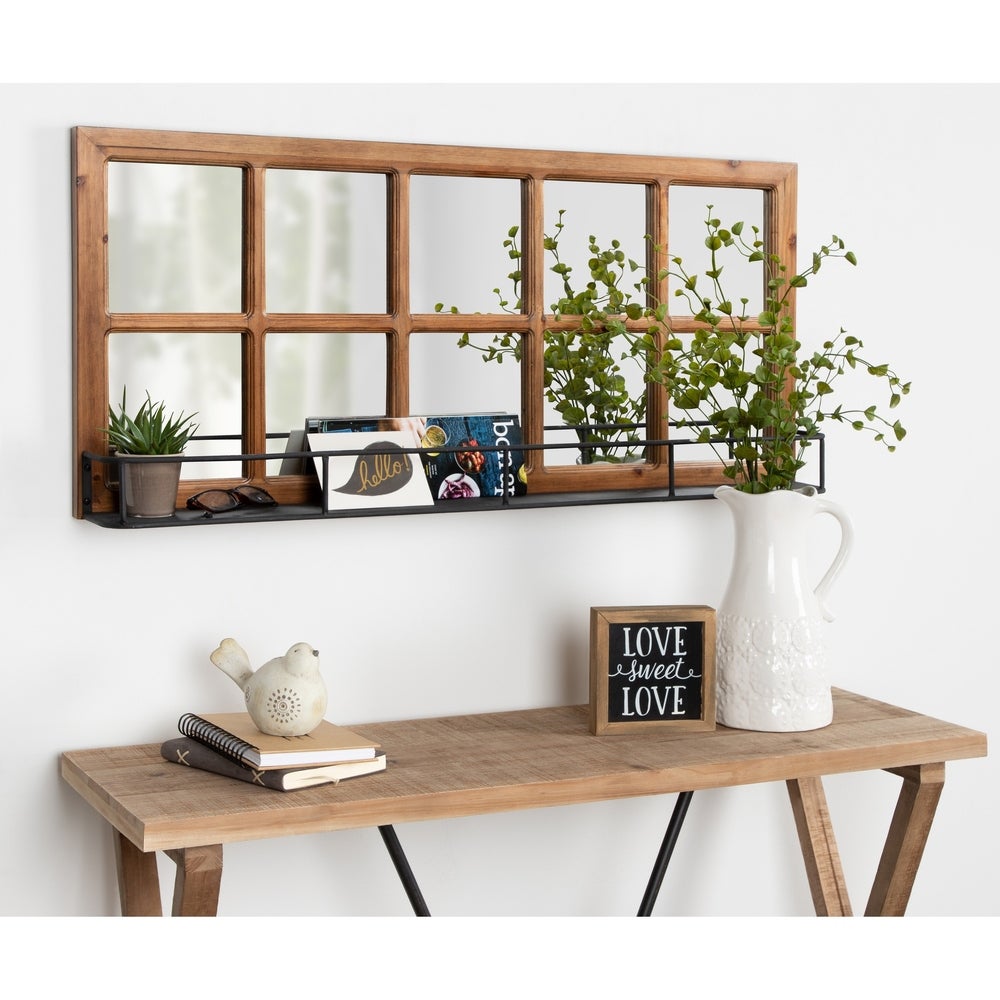 If your basement lacks windows – and natural light – you can get creative and choose a mirror that looks like a windowpane.
A small railing along the front gives you a small area where you can store items, like small pots of flowers, candles, or pictures.
Show Out with Neons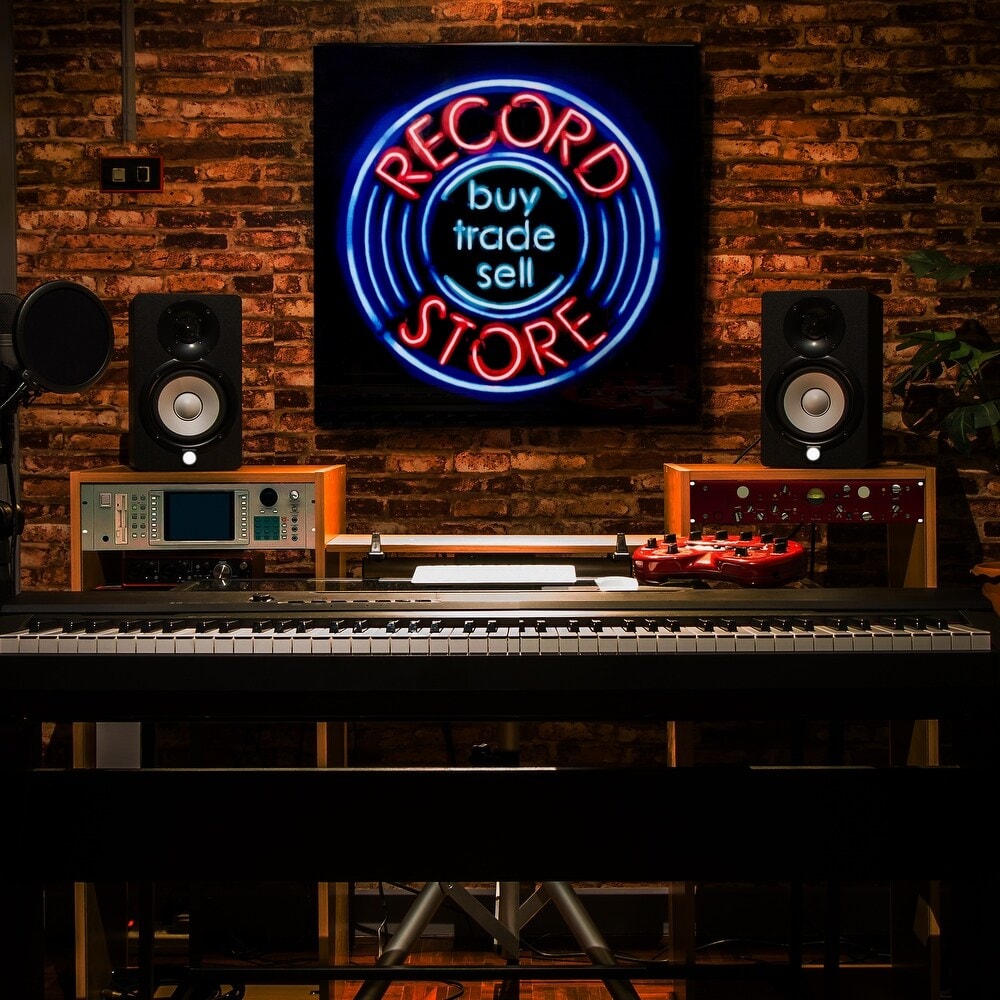 Neon signs are like Swiss Army knives – you can use them for anything. So whether you've turned your basement into a recording studio or music room, or it's just a place where you play music on the radio while playing games or sitting on a couch, this classic neon sign works.
The black square background illuminates the bright lighting of the blue and red neon lights. And the vintage record advertisement is like a vintage time portal, transporting you back in time to the simpler good ole' times of the 1900s.
Reclaim Your Walls with Wood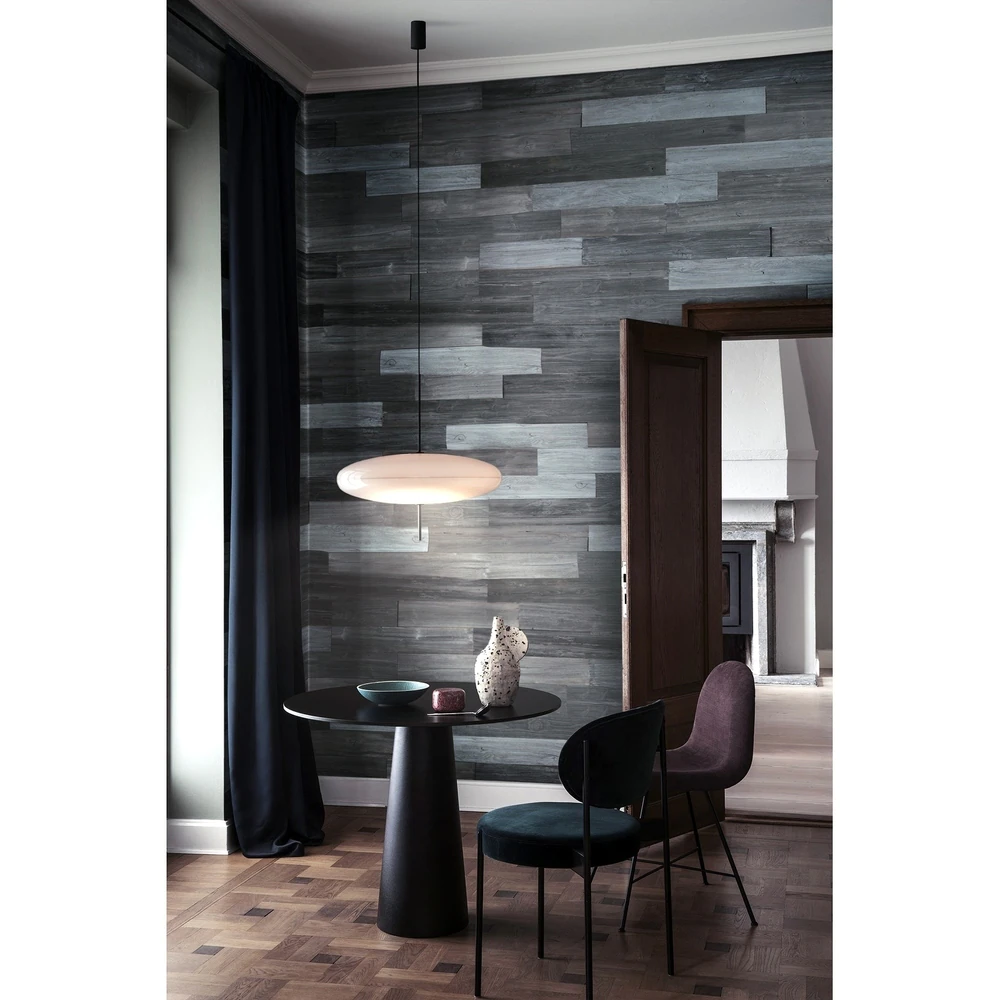 Reclaimed accent walls are trending for their exquisite beauty as much as being able to give new life to something old. But reclaimed wood can also be pricey, and installing on the walls can be laborious.
You can skip the backbreaking work and the heartbreaking drain on your wallet by taking a shortcut. Instead, give a try to these reclaimed wood peel and stick textured panels featuring a square edge and a seamless appearance.
Go with Long and Mixmatched Planks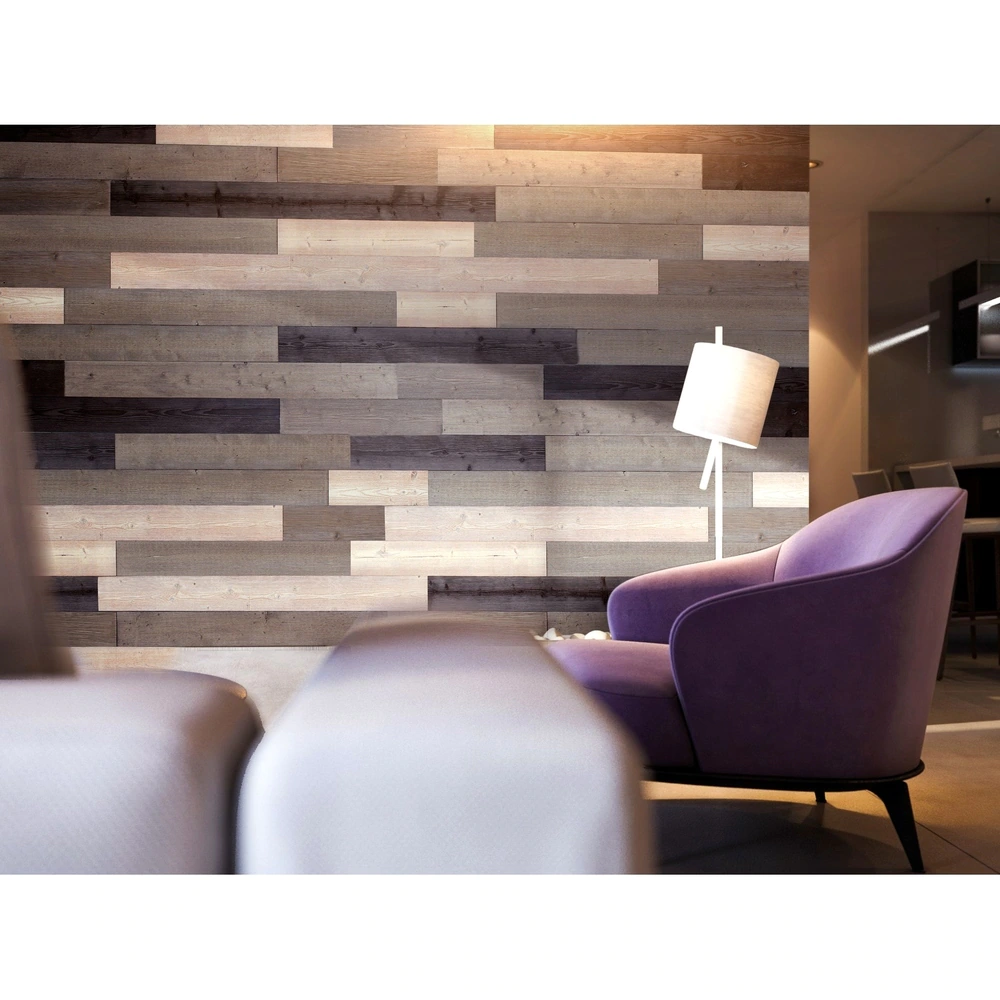 Another easy-to-install, peel, and stick option for basement wall decor are textured reclaimed wood planks in contrasting colors.
You can create an interesting color pattern using the random shades of brown from light bleached to rich dark stained, whether you run the planks vertically, horizontally, or herringbone or stagger patterns.
Conclusion
We'll wrap up our inspirational basement wall decor ideas with this food for thought. You don't have to choose the same design pieces that others have just because they're trending. Instead, think about your space and your life, and select parts that fit your style.
Drop some pic of your favorite basement wall decoration ideas in the comments. We love hearing from our readers!