Decorated Life is reader-supported. When you buy through links on our site, we may earn an affiliate commission. Learn More
12 Inexpensive Wall Covering Ideas
Covering your walls is a great way to bring a new look to your room without spending a ton of money.
And not only can you use a covering to add style, but you can also use one to cover up damage on your wall.
So, whether you're looking for a new style or are trying to avoid painting, here are some creative and inexpensive wall covering ideas.
Use Peel and Stick Wallpaper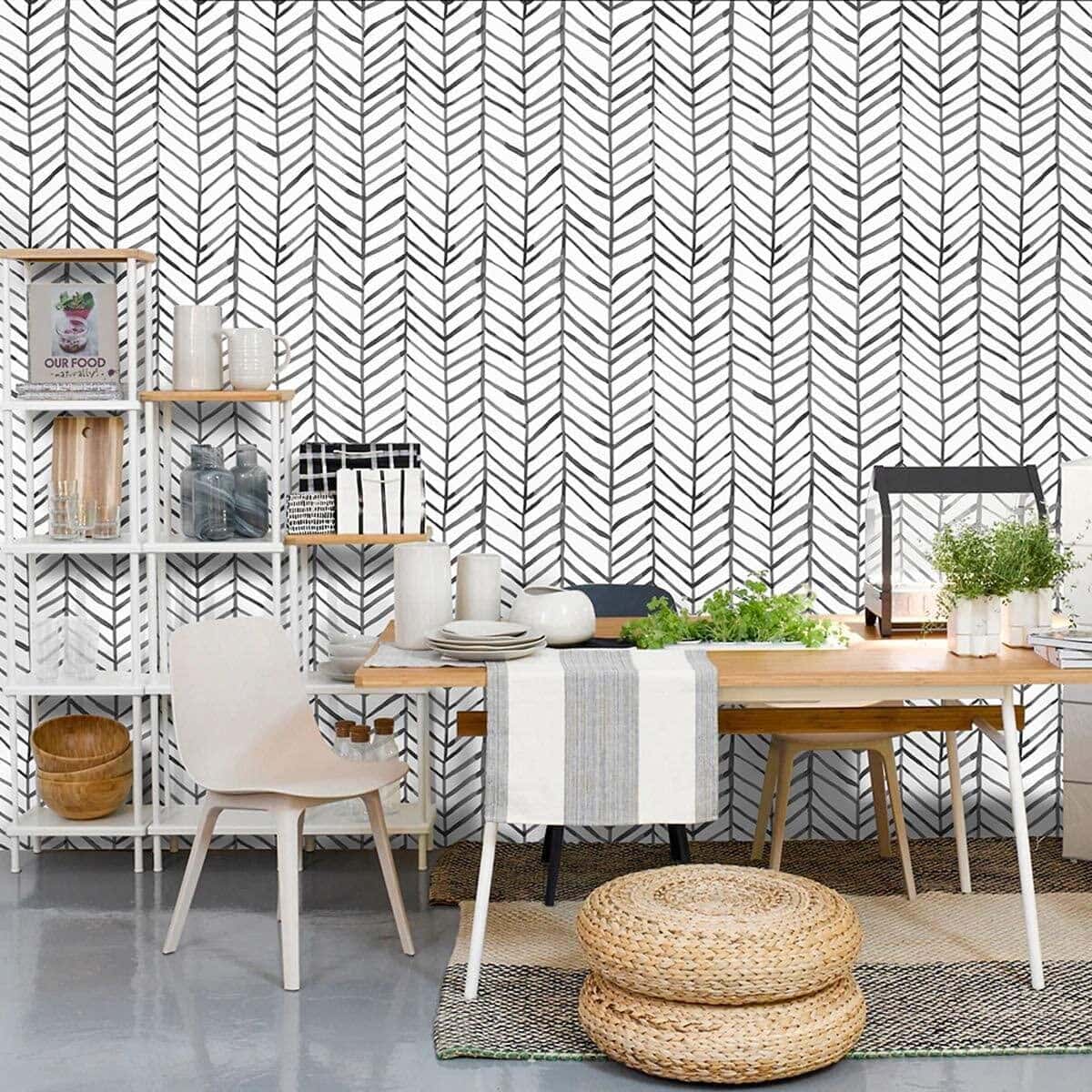 Peel and stick wallpaper is an easy and cheap way to cover walls without paint.
You can find peel and stick wallpaper in almost any design you can imagine. It's easy to put up (trust me, I've done it multiple times on my own) and comes off the wall without any damage. If you need a temporary wall cover, this idea is hard to beat.
Install Barn Board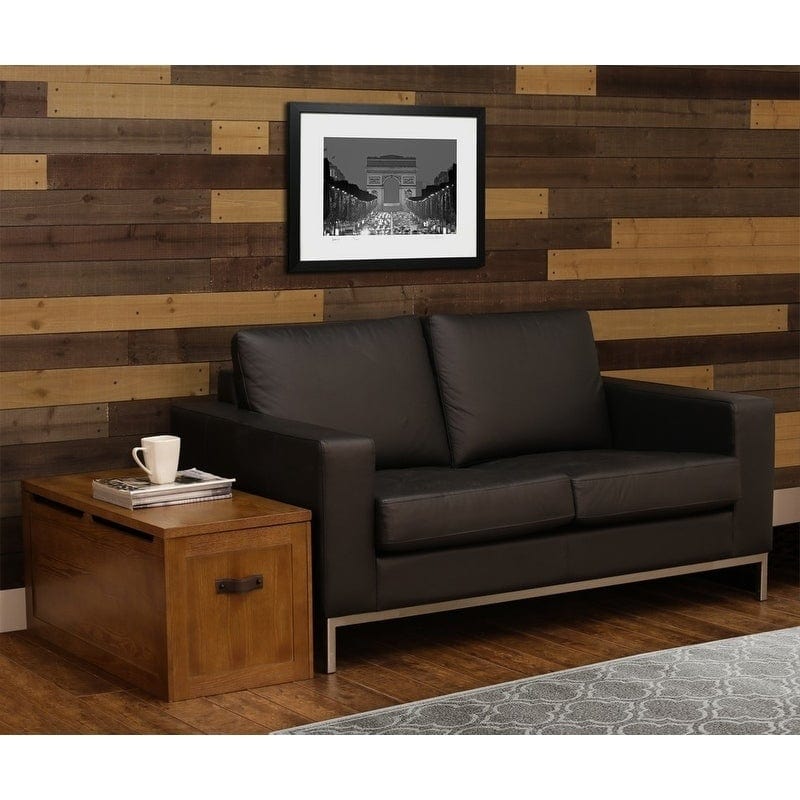 If you like a rustic look, consider creating a wall full of barn board. And if you think that would cost you a fortune to do, think again.
This barn board kit from Overstock is an inexpensive wall covering. Each set comes with 40 boards in a variety of stains. You can decide how you'd like to mix and match those stains as you put them on the wall.
Hang a Tapestry on the Wall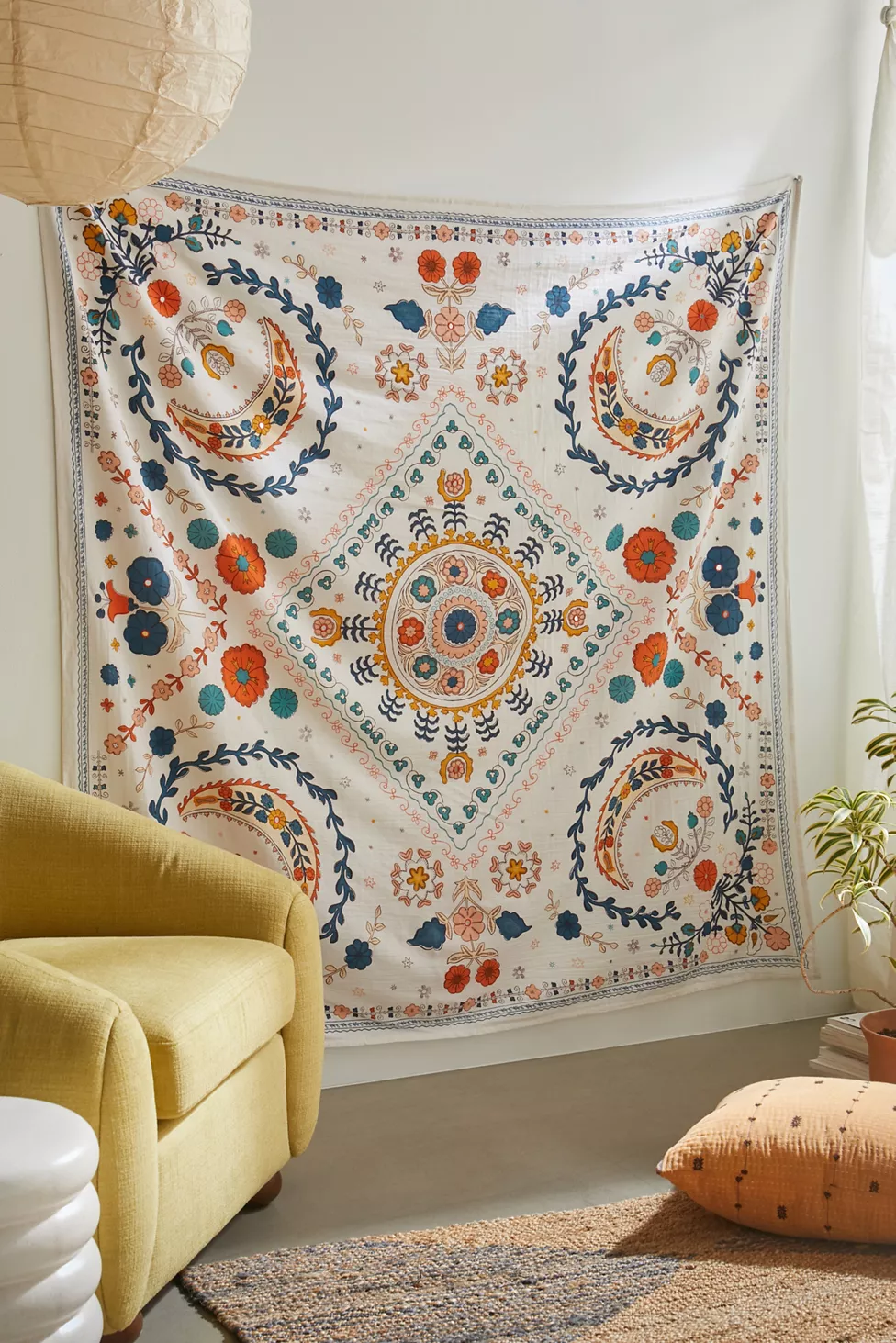 Are you trying to cover a damaged wall? If the answer is yes, and the damage is from a hole, try a tapestry.
Tapestries are inexpensive yet beautiful. They're big enough to take up a large portion of the wall and can help you easily hide any problem areas.
Cover the Wall in Beadboard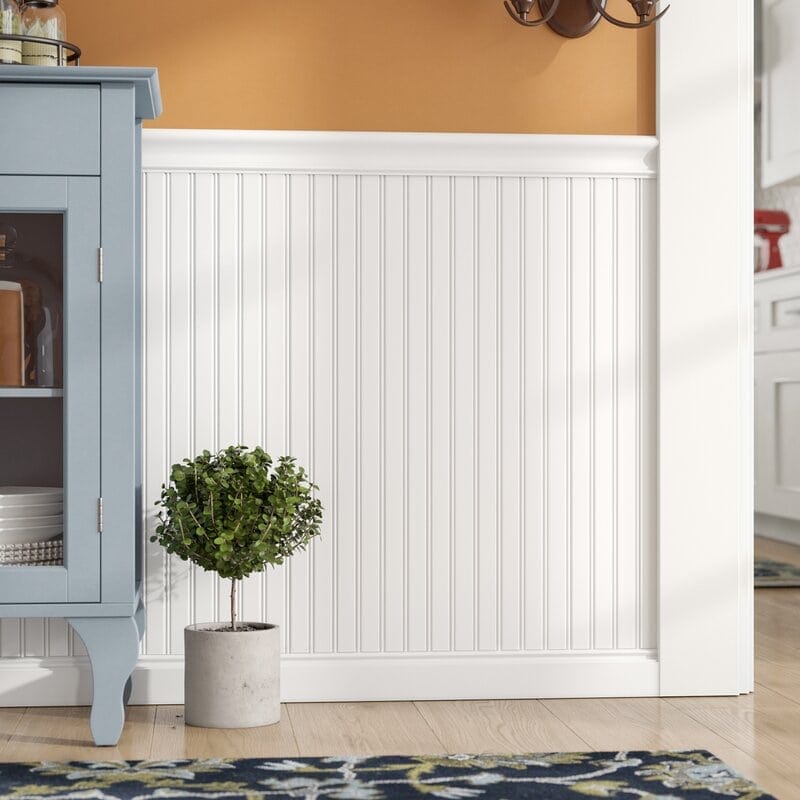 Beadboard is a classic wall paneling. And if you need to cover only the bottom half of your wall, it's an excellent option.
This beadboard kit from Wayfair comes with paneling, a chair rail, and a baseboard. However, you can also find other options with just the paneling if you don't need the trim pieces.
Create a 3D Effect with Wall Panels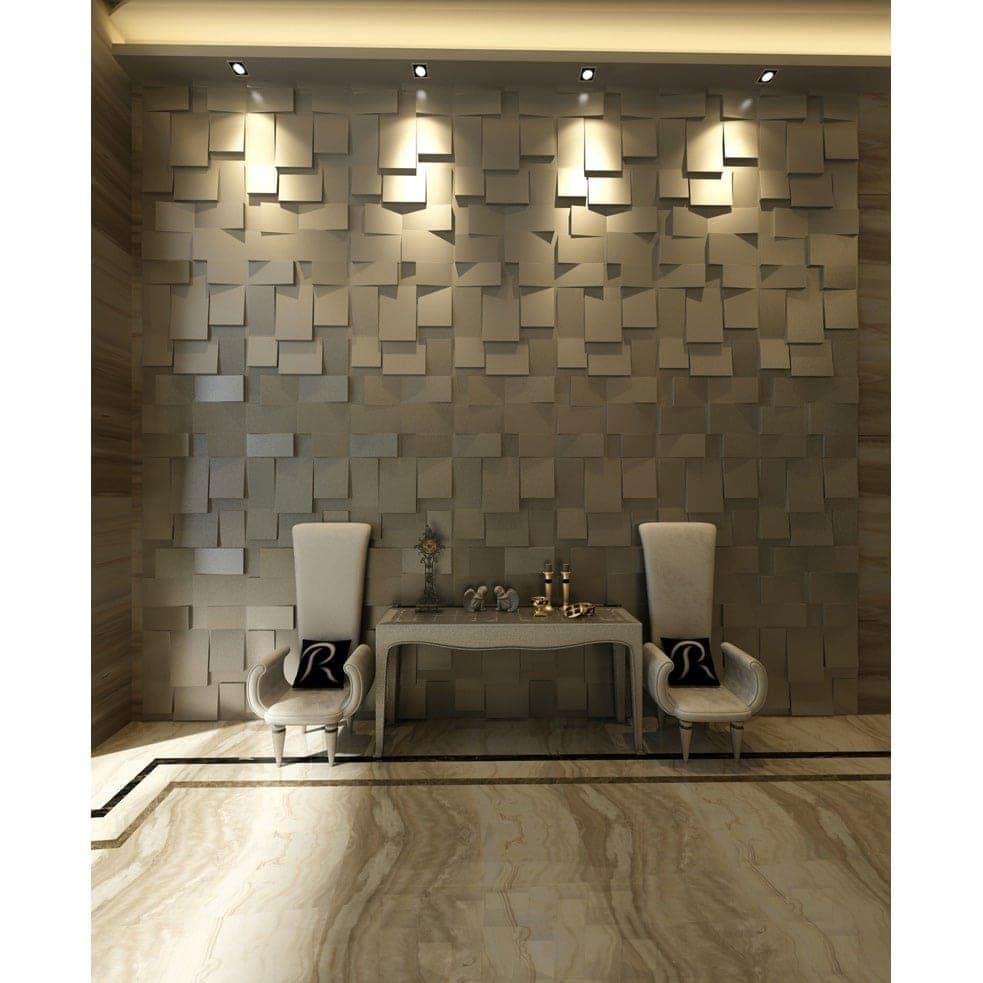 Wondering how to cover a wall in a unique way? Try a set of 3D wall panels like this.
This set comes with 20 panels that you can use to create an accent wall. These are easy to install – all you do is apply glue to the panels and then hang them on the wall. The biggest downside is that these aren't as easily removable as other options.
Give Your Walls a New Look with a Poster Collage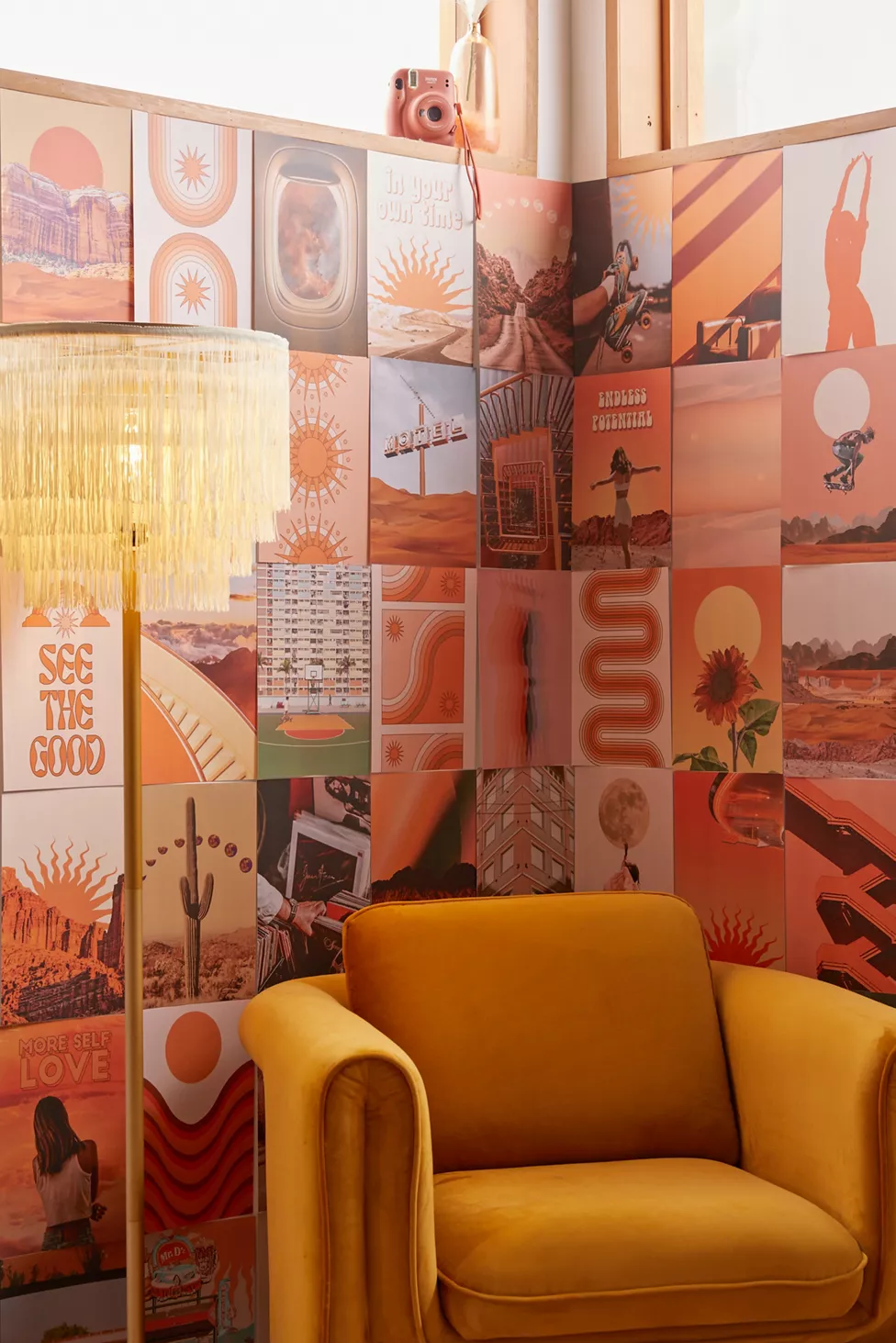 If you're a young adult or a parent who wants to cover their teenager's walls, try a poster collage.
The great thing about poster collages is that they are custom. You can collect your own posters around a color or specific theme. Alternatively, you can order a poster collage kit like this one from Urban Outfitters.
Put Up a Mural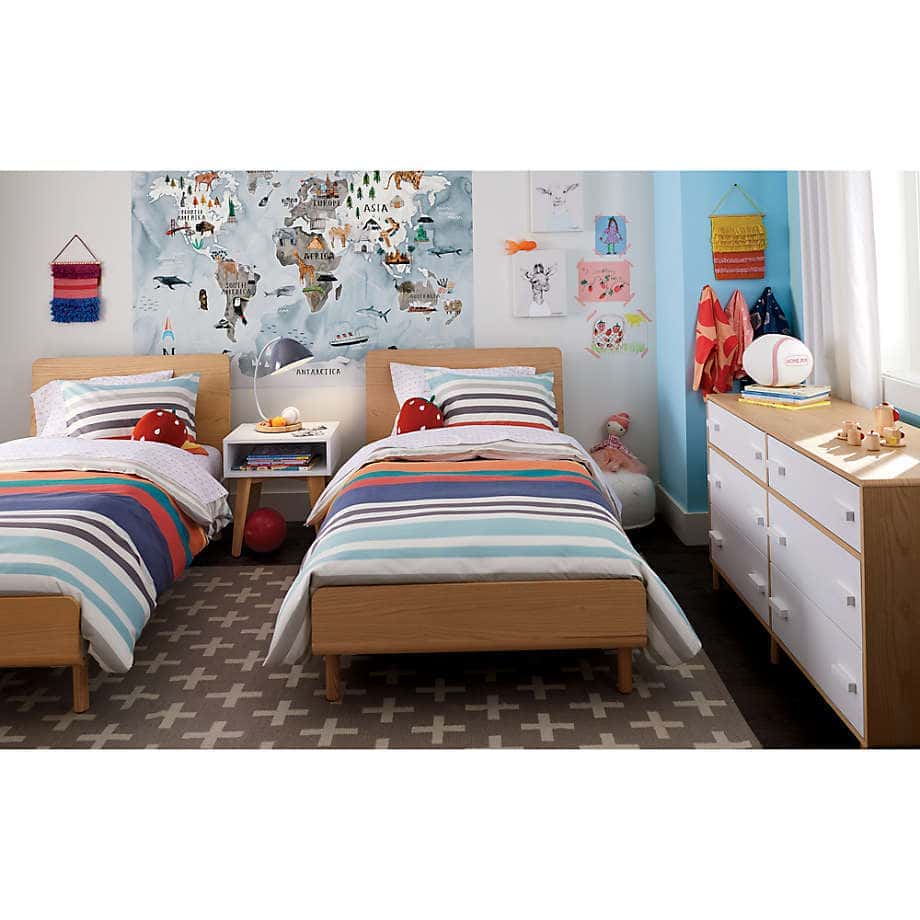 If there's a specific section of the wall you want to cover, try a large mural. Large murals are a great way to cover walls without paint, especially if you only have small problem areas.
You can use a peel and stick mural like this from Crate & Barrel. You can also find other options that you can tape up yourself.
Place Decorative Wood Panels on the Wall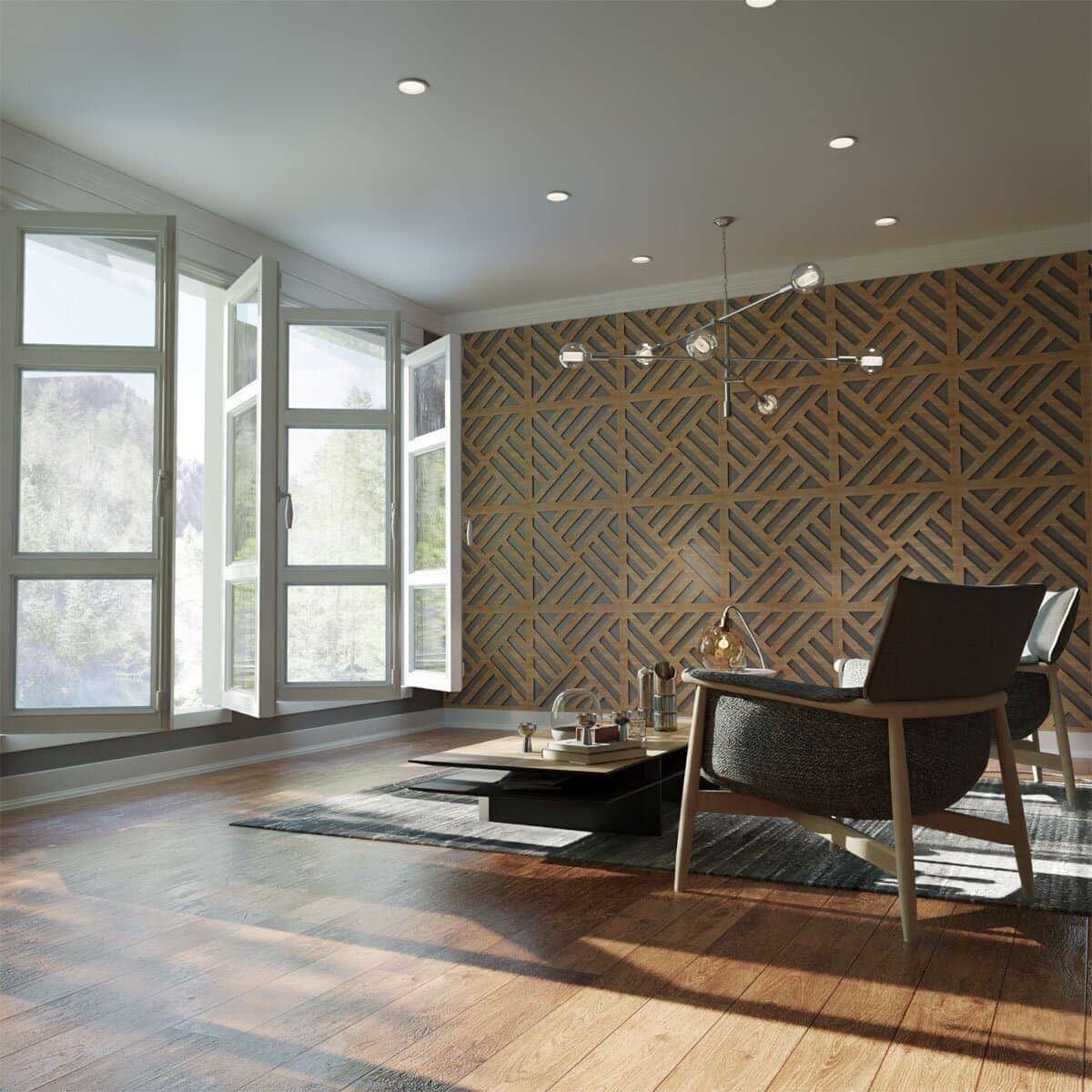 If you want an inexpensive option that looks custom, try a decorative wood wall panel. You can use these to cover an entire room or create an accent wall.
These panels come in seven different colors. You can buy as many or as few as you'd like to create your own design.
Get the Look of Shiplap for Cheap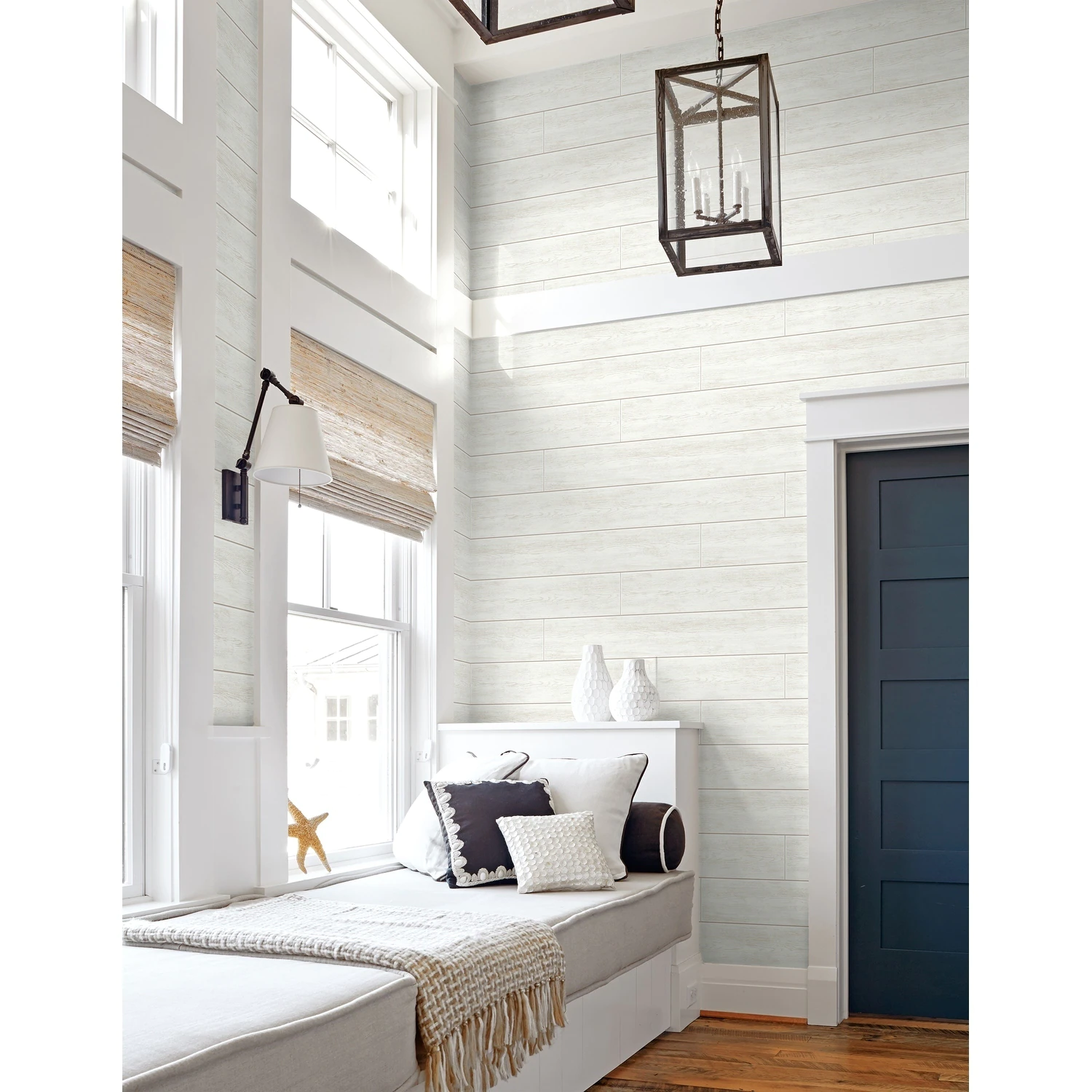 Do you love the look of shiplap? If so, but you don't want to incur the costs or labor of installing it, try this shiplap peel and stick wallpaper.
Peel and stick wallpaper is an easy wall covering that can look very real. This particular brand looks like shiplap, is inexpensive, easy to install, and easy to remove.
Use Large Wall Hangings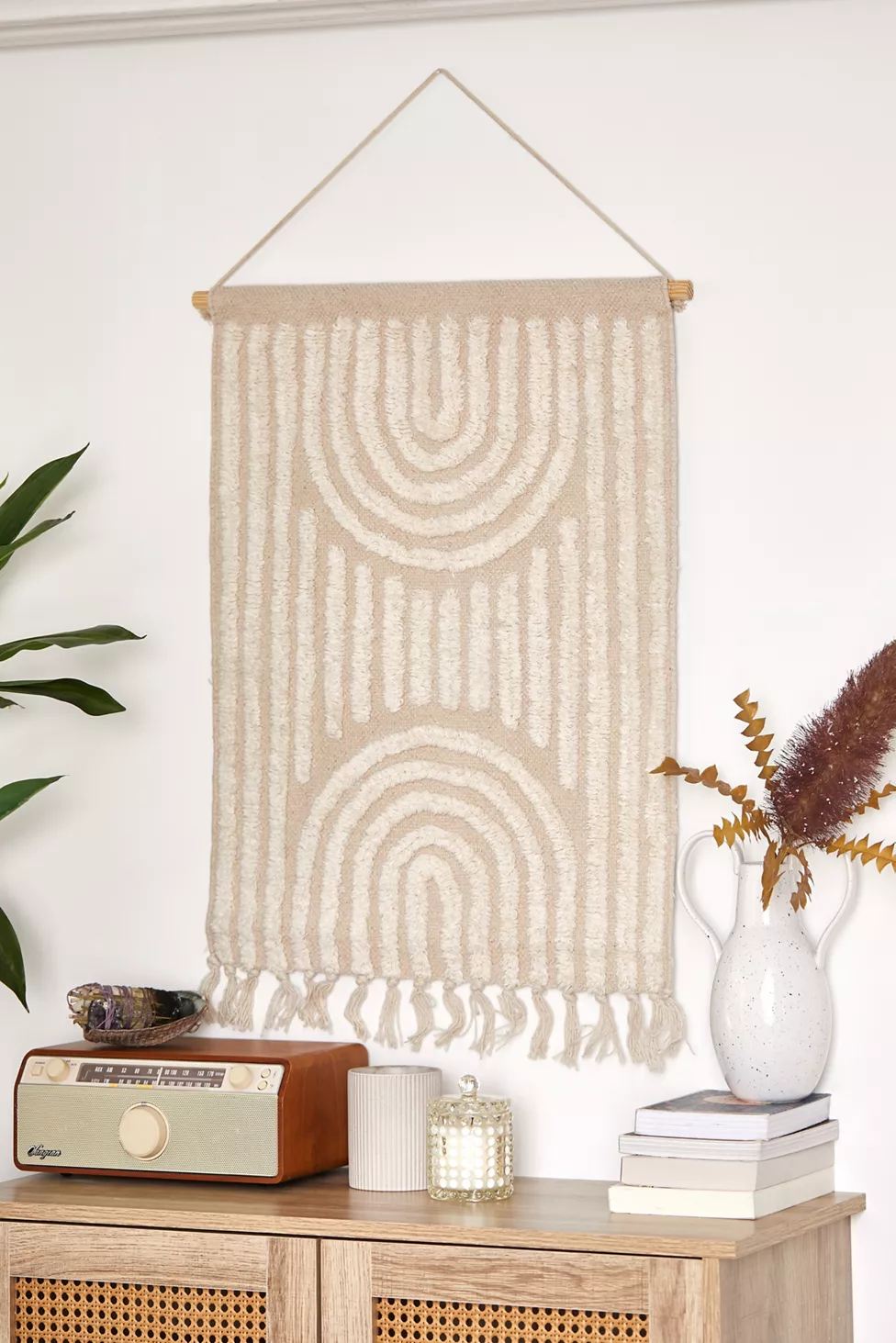 If you're trying to hide a section of damaged wall, here's another idea- find a large wall hanging that matches your decor.
Wall hangings are trendy right now, making it a great time to try one out. You can find wall hangings in various sizes – some so large they'll cover half the wall.
Look for Large Wall Decals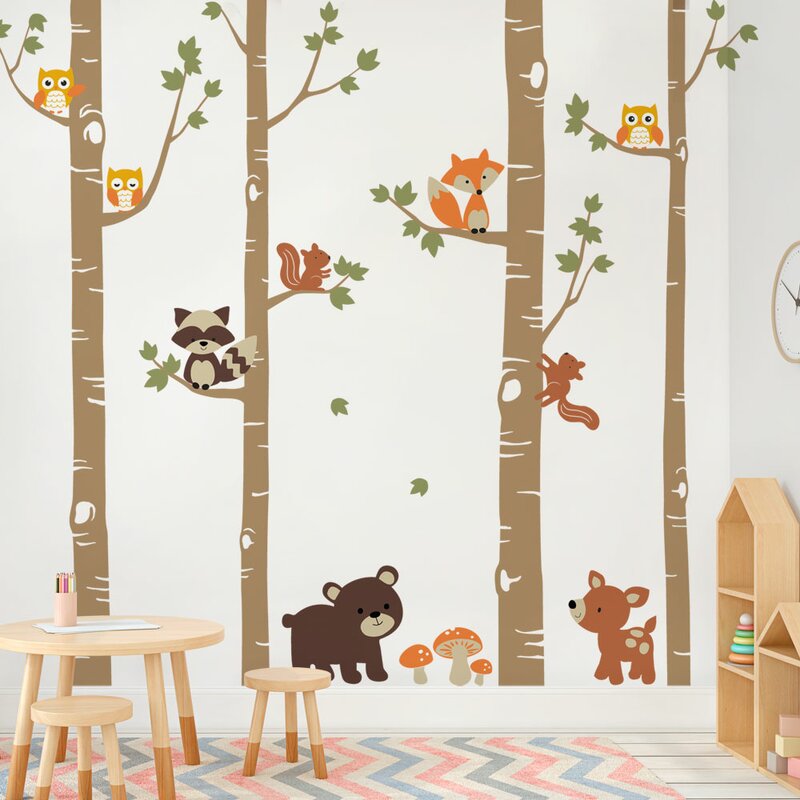 Depending on the room you're working on, large wall decals may do the trick. You can find decals in all styles, but they are most popular in kid's rooms.
Wall decals are a little more tricky to put up than wallpaper. Because of this, you'll want to take your time installing them so that they don't rip.
Line Your Walls with Beaded Curtains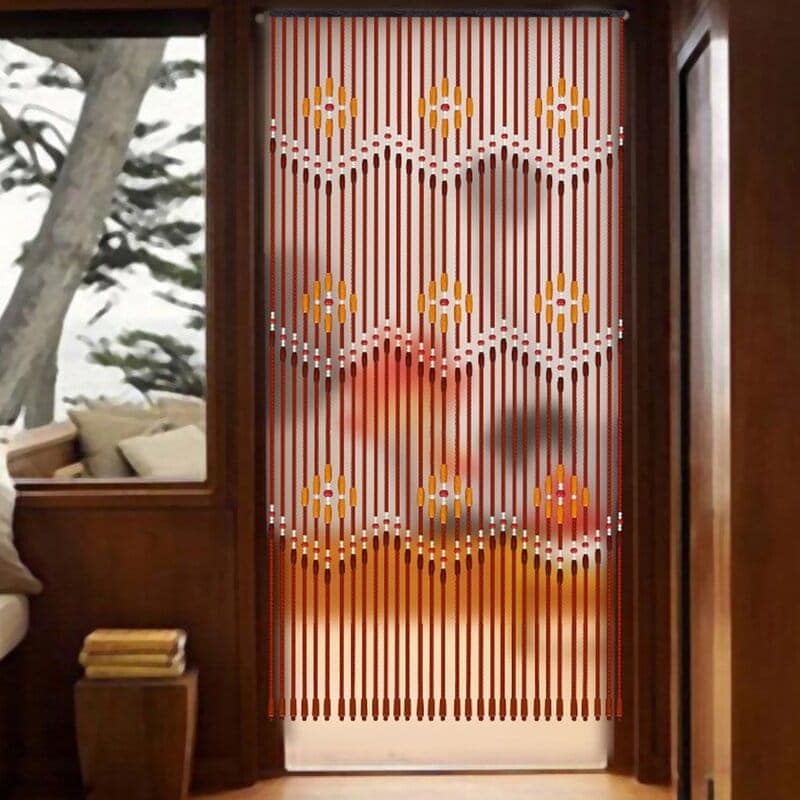 While beaded curtains usually take the place of doors, you can also use them on the wall.
Lining your wall with beaded curtains will create a beautiful focal point. And since they're easy to install, you will finish your wall in no time. You can find these in any color and in wood or plastic beads.
Final Thoughts
There are a lot of inexpensive wall covering ideas – you just need to be creative. The easiest idea is peel and stick wallpaper. You can find peel and stick wallpaper very cheaply and in hundreds of designs.
Consider paneling, wall hangings, tapestries, and murals if you don't like wallpaper. All of these ideas can look amazing in the right room.