Decorated Life is reader-supported. When you buy through links on our site, we may earn an affiliate commission. Learn More
10 of the Best Benjamin Moore Gray Paint Colors
If you've been looking for advice on paint colors for any amount of time, you've probably heard how gray is a big deal. It's everywhere: realtors love it, designers love it, social media eats it up.
But if you're new to this whole paint color game–or even if you're not–your next question might be "How on earth do I pick a gray?" There are so many of them out there!
In this article, I've rounded up the best gray paints Benjamin Moore has to offer, including their top sellers, the designer darlings, and even a few insider gems our local Benjamin Moore representative tells me are flying off the shelves.
Just a quick note: this article talks about the light reflectance value (LRV) of each paint. That's a way of measuring how bright each paint is on a scale from 0 (absolute black) to 100 (sheer white). The lower the number, the darker the color. Easy peasy!
With that out of the way, let's get down to picking out the absolute best Benjamin Moore gray paint colors!
London Fog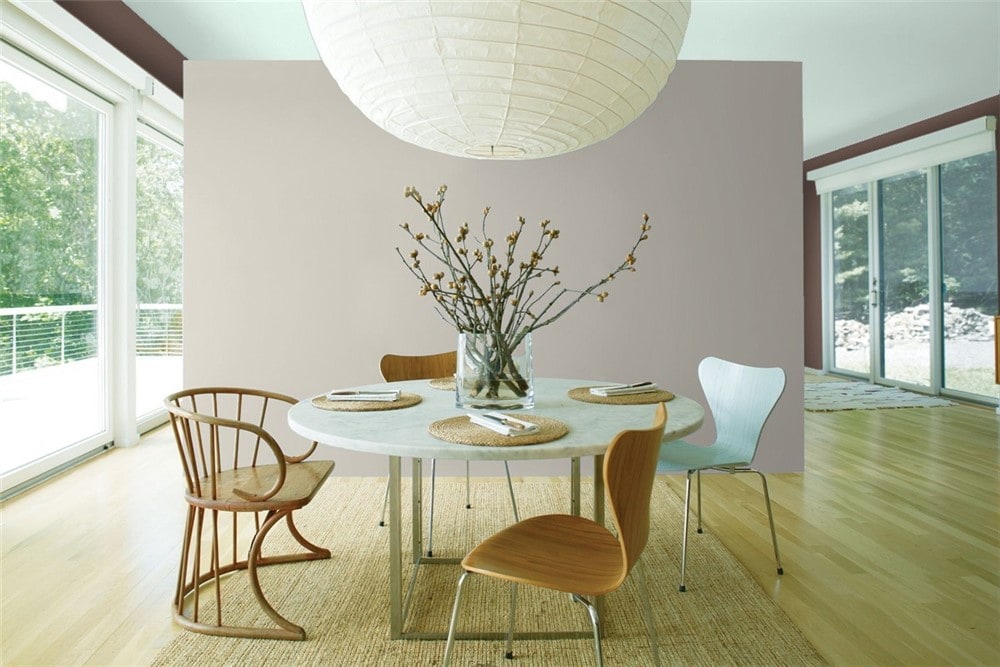 London Fog is a classic medium-toned gray that is well-balanced between warm and cool undertones. It offers more richness to a room than a white while still being light enough to keep the space bright.
London Fog is a Great Wall Color
Gray Cloud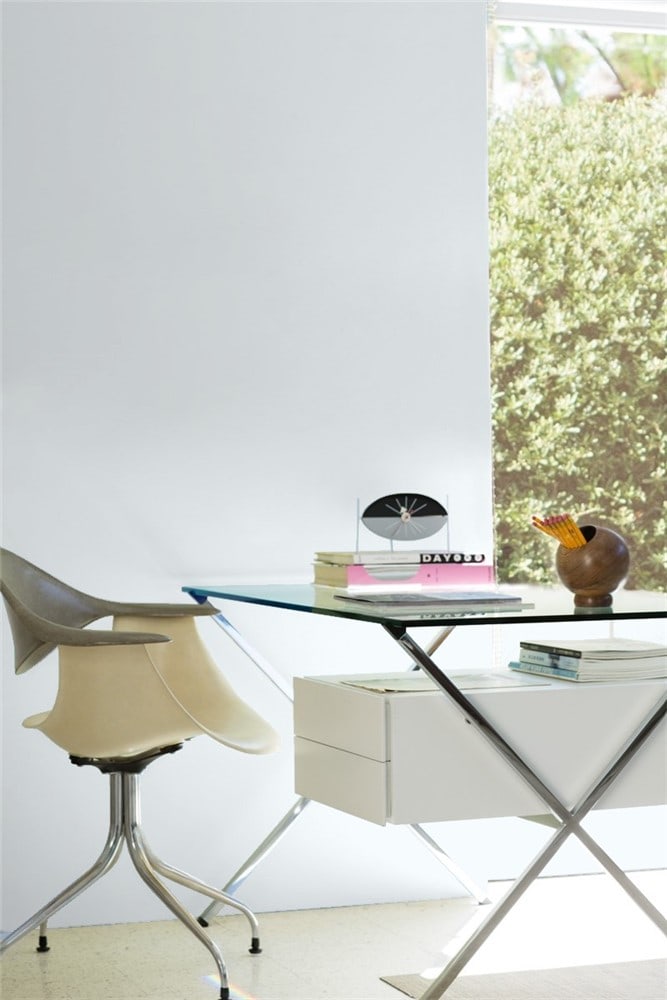 Gray Cloud is a beautiful blue-gray that acts as both a color and a neutral. This is a fairly light gray, topping out at 71.27 on the LRV scale. It's a lovely choice next to fresh whites.
Gray Cloud Acts Like a Color and a Neutral
Gray Owl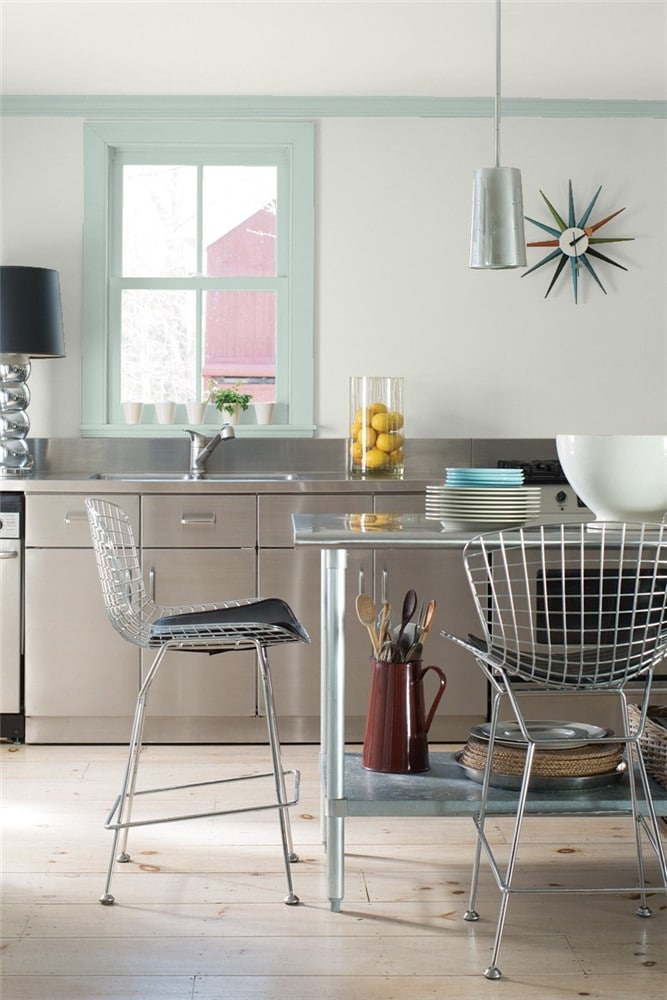 Gray Owl is a direct and sensible gray that can take on the character of the room it's in. Equally at home amongst industrial metalwork or soft and romantic surroundings, this color is a true workhorse. The undertones you'll notice are blues and sometimes flashes of green. Gray Owl has a LRV of 65.77.
Gray Owl is a Style Chameleon
Revere Pewter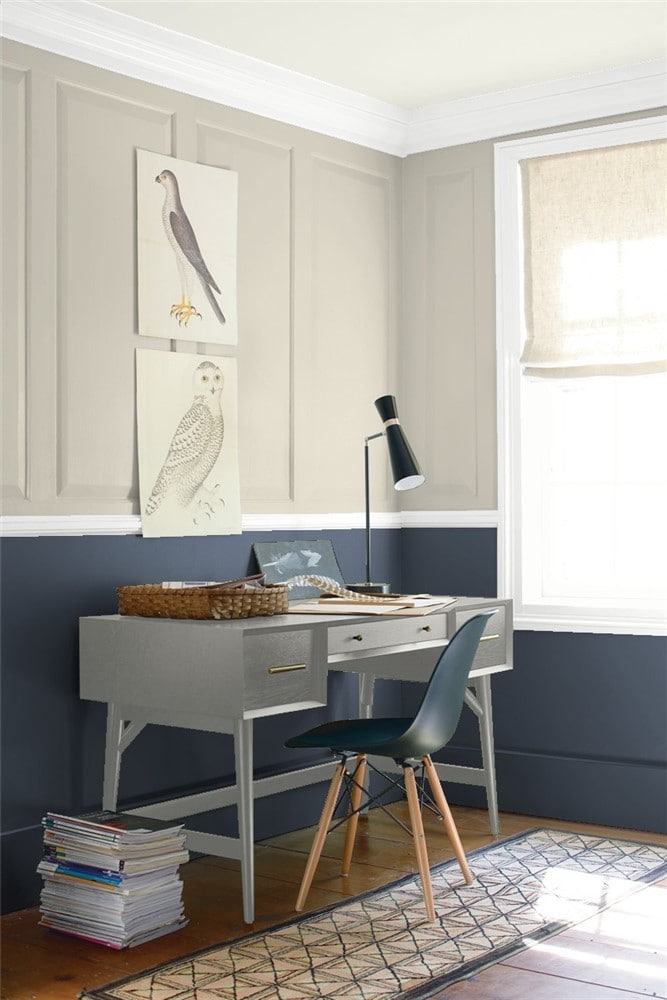 Perhaps one of the most-beloved greige colors of all time, Revere Pewter begs to be included on any list of best grays for its ability to blend warm and cool without troublesome undertones. This enduring classic is still fresh when used in modern decor styles. Revere Pewter has a LRV of 55.51.
Revere Pewter Brings the Best of Warm and Cool
Chelsea Gray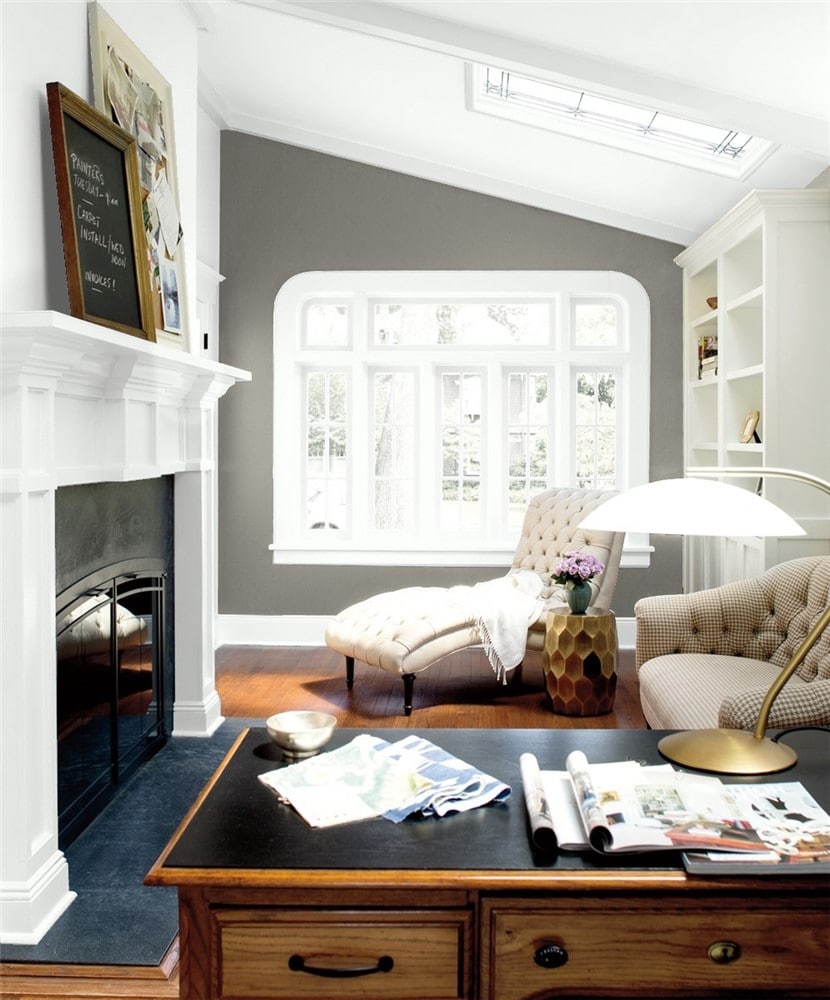 Sophisticated and classy, Chelsea Gray is a smooth charcoal gray with a medium tone. It's a great choice for things like cabinets and trim. Chelsea Gray has a LRV of 22.16.
Chelsea Gray is Perfect for Accent Walls
Kendall Charcoal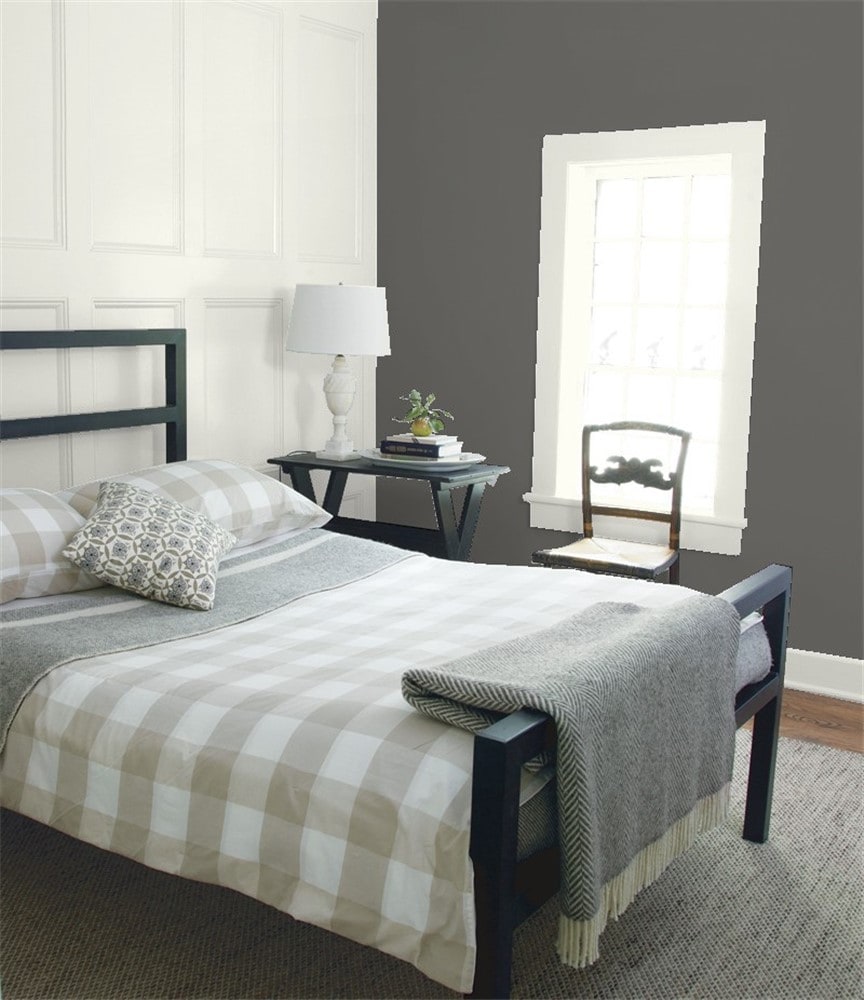 Kendall Charcoal is a deep, rich gray that provides a lovely contrast for lighter grays or whites. This color is great for making a statement or adding depth to a room. Its LRV is 12.96, putting it near, but not quite, in the range of black colors.
Kendall Charcoal Pops with White
Wish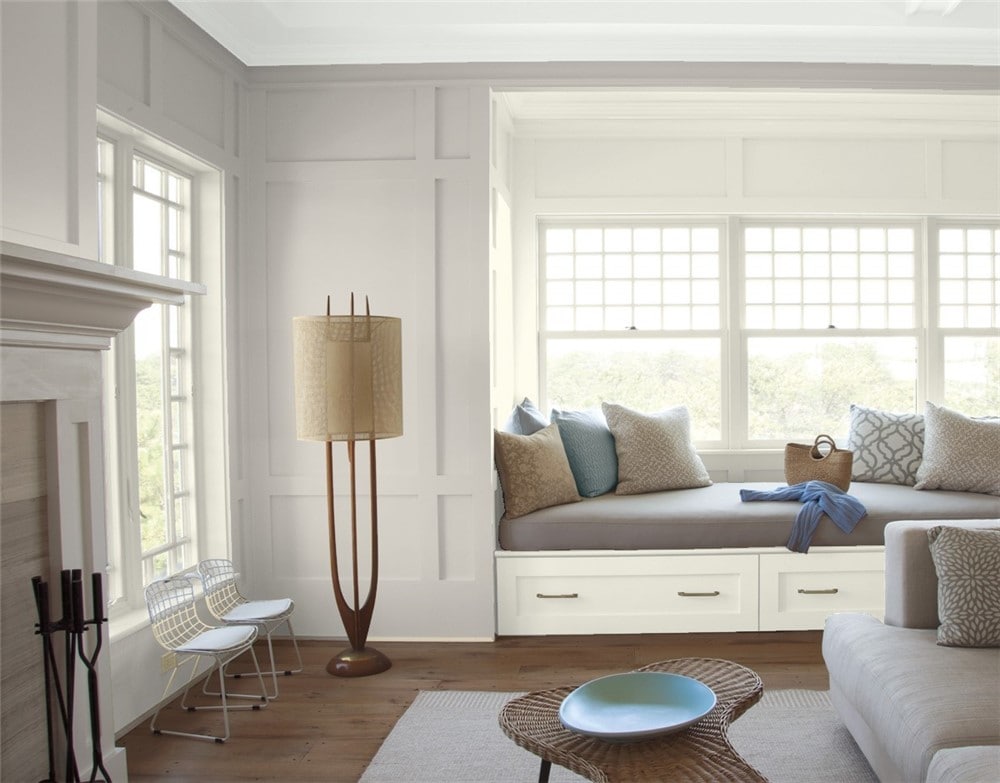 Wish is an interesting color: it's cool for a greige, but it's warm for a gray! This color can make a room feel more cozy while adding depth. With its LRV of 59.7, it's still light enough to use as a wall color in most lighting situations, but it's not going to get washed out.
Wish is a Well-Balanced Greige
Horizon Gray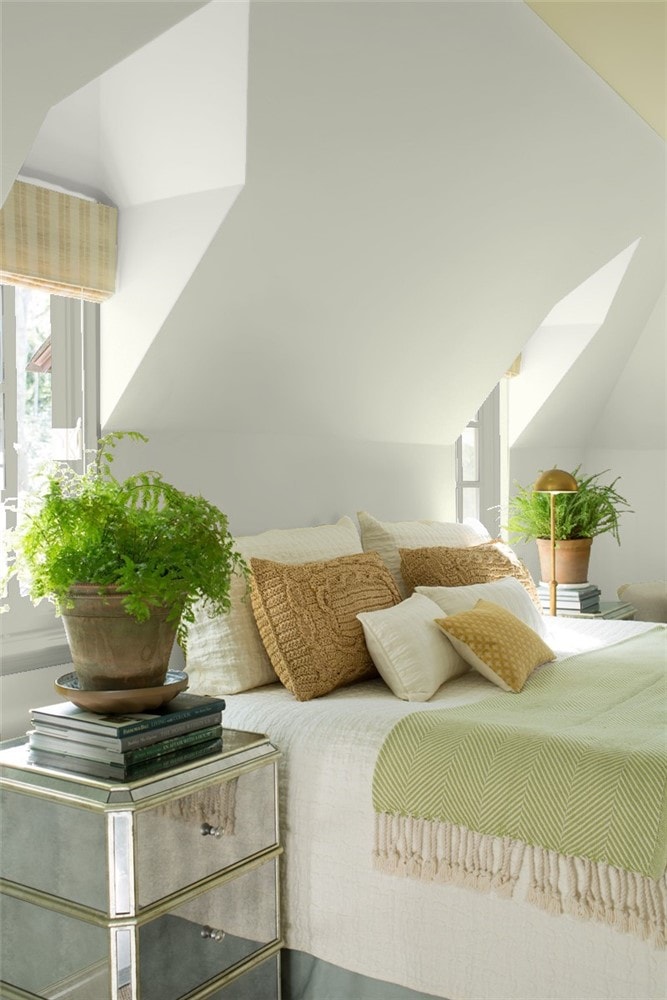 If you're looking for a gray with a hint of color, Horizon Gray offers a misty blend of gray and green. This is a color that's well-suited to nature-loving decor, including coastal styles. Its LRV is 51.9.
Horizon Gray Loves Houseplants
Edgecomb Gray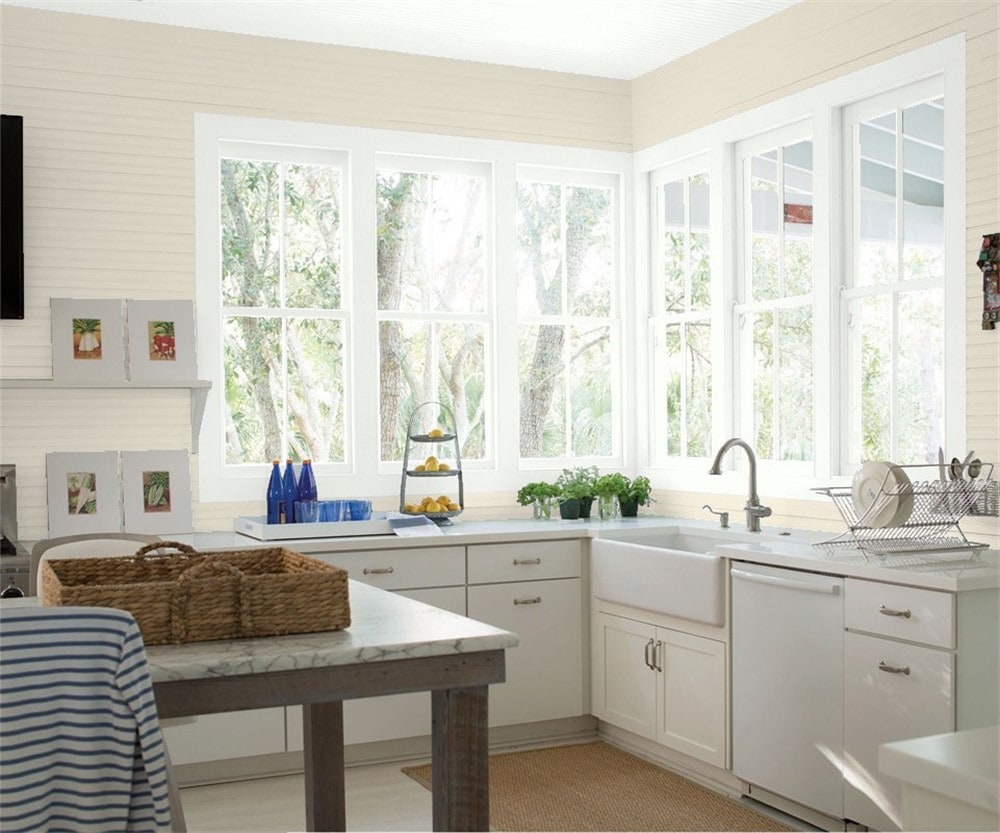 If you're talking about Benjamin Moore greige colors and you're not talking Revere Pewter, then you've got to be talking Edgecomb Gray–they're both just that popular.
Benjamin Moore describes this as a "go-to gray" because of its versatility. With a LRV of 63.88, Edgecomb Gray can handle virtually any lighting situation gracefully. This color epitomizes that gray/beige balance that greige is so prized for.
Edgecomb Gray Can Handle Any Light
Gray Cashmere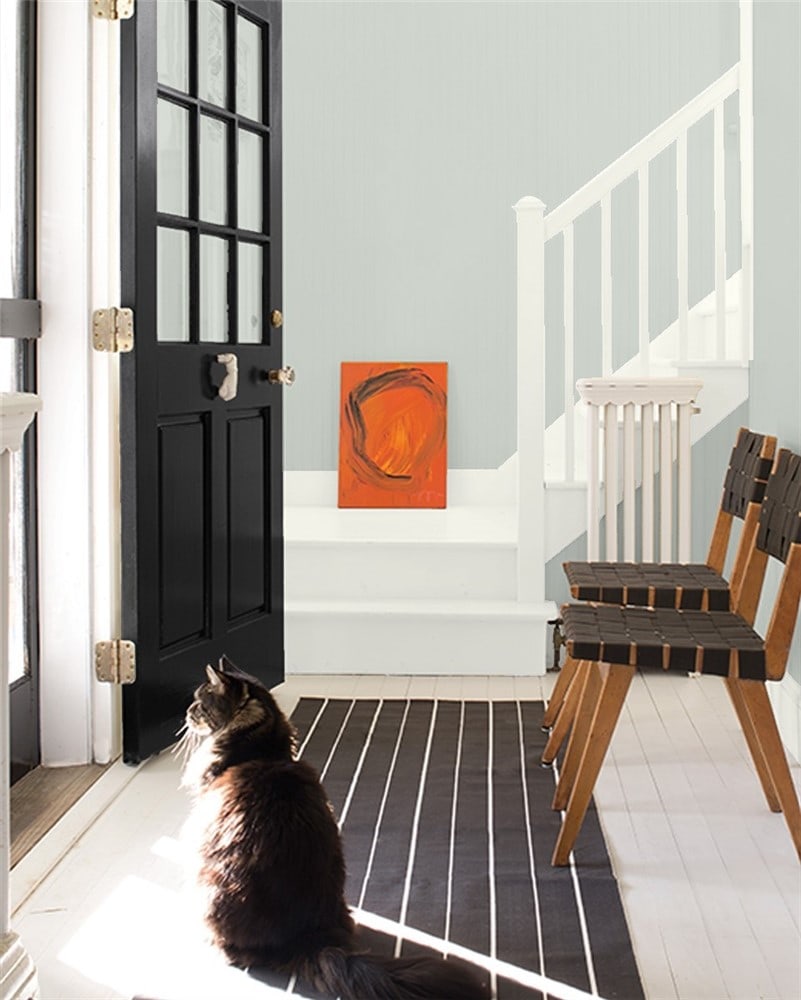 Gray Cashmere is a cool gray with a nice blue undertone that will coordinate well with your other favorites in this segment of the color wheel. Its LRV of 65.57 makes it suited to handle most types of lighting. You can also readily partner this gray with darker or lighter coordinating colors.
Gray Cashmere Coordinates with Darker and Lighter Colors
Final Thoughts
Gray is a versatile neutral that comes in surprising variety. Warm or cool, dark or light, monochrome, neutral, or with other colors, gray can be that central element of your palette, tying everything else together.
With the fan favorite, decorator-tested grays on this list, you'll be ready to start your next project off right.