Decorated Life is reader-supported. When you buy through links on our site, we may earn an affiliate commission. Learn More
Should Kitchen Cabinets Match Trim?
When you're remodeling a kitchen, details matter. And one often overlooked detail is trim.
Using trim the same color or wood species as your cabinet is a timeless look but isn't your only option. You can use a complementary color, contrasting color, or the same trim that's in the rest of your home.
If you're having difficulty matching your kitchen cabinets and trim, these tips and examples will help.
How to Match Kitchen Cabinets to Trim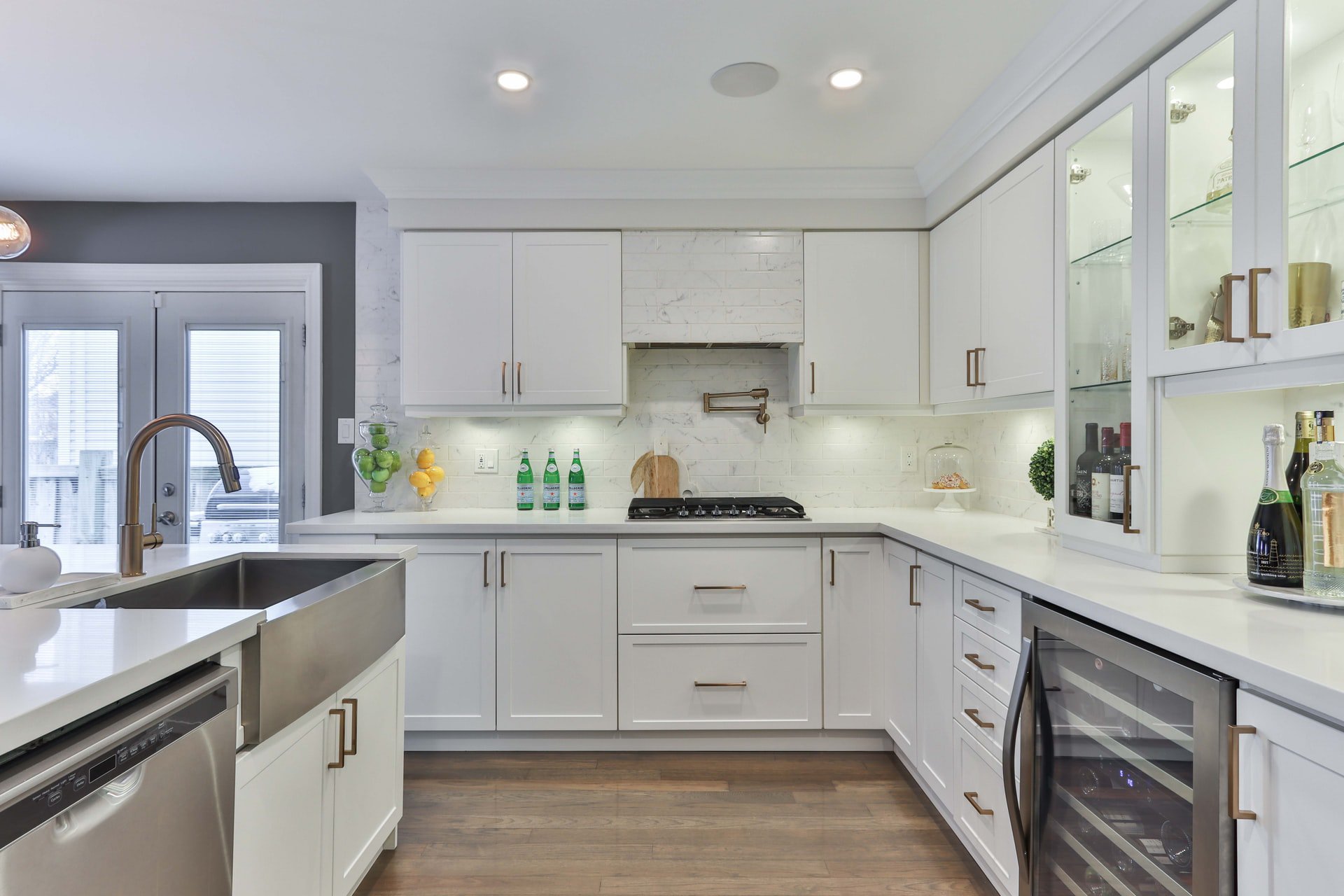 If you want to match your trim to your kitchen cabinet color, go ahead. It's an effortless style that is guaranteed to look good.
But what if you don't want your cabinets to match your trim? That's okay too. While an exact match is one way to design your kitchen, you can also use a complementary or contrasting color.
Pick Trim with a Contrasting Color
To contrast, choose colors with different amounts of tint. So, if you have dark kitchen cabinets, use a medium or light-colored trim and vice versa.
If you have wood cabinets, you'll want a trim with the same undertones as your cabinet, but that is noticeably lighter or darker.
If you have painted cabinets, offer contrast by choosing a white or wood trim. If your cabinets are dark, consider a light wood.
Pick Trim with a Complementary Color
Another way to guarantee a good color scheme is to use a complementary color. To do this, find your cabinet's hue on the color wheel and use its opposite shade.
For blue cabinets, a complementary color is orange. For brown cabinets, try a trim with blue or green undertones.
Use What's in the Rest of Your House
As long as it doesn't clash, you can continue the trim that's in the rest of your house. Doing this creates a nice flow.
Don't Make Trim the Star of Your Kitchen
There are very few instances where you want your trim to be the main design element. So, stick with something simple unless you want it to stand out.
Kitchen Trim and Cabinet Combo Ideas
Before choosing what trim to pair with your kitchen cabinets, here are examples.
Match Painted Cabinets with Painted Trim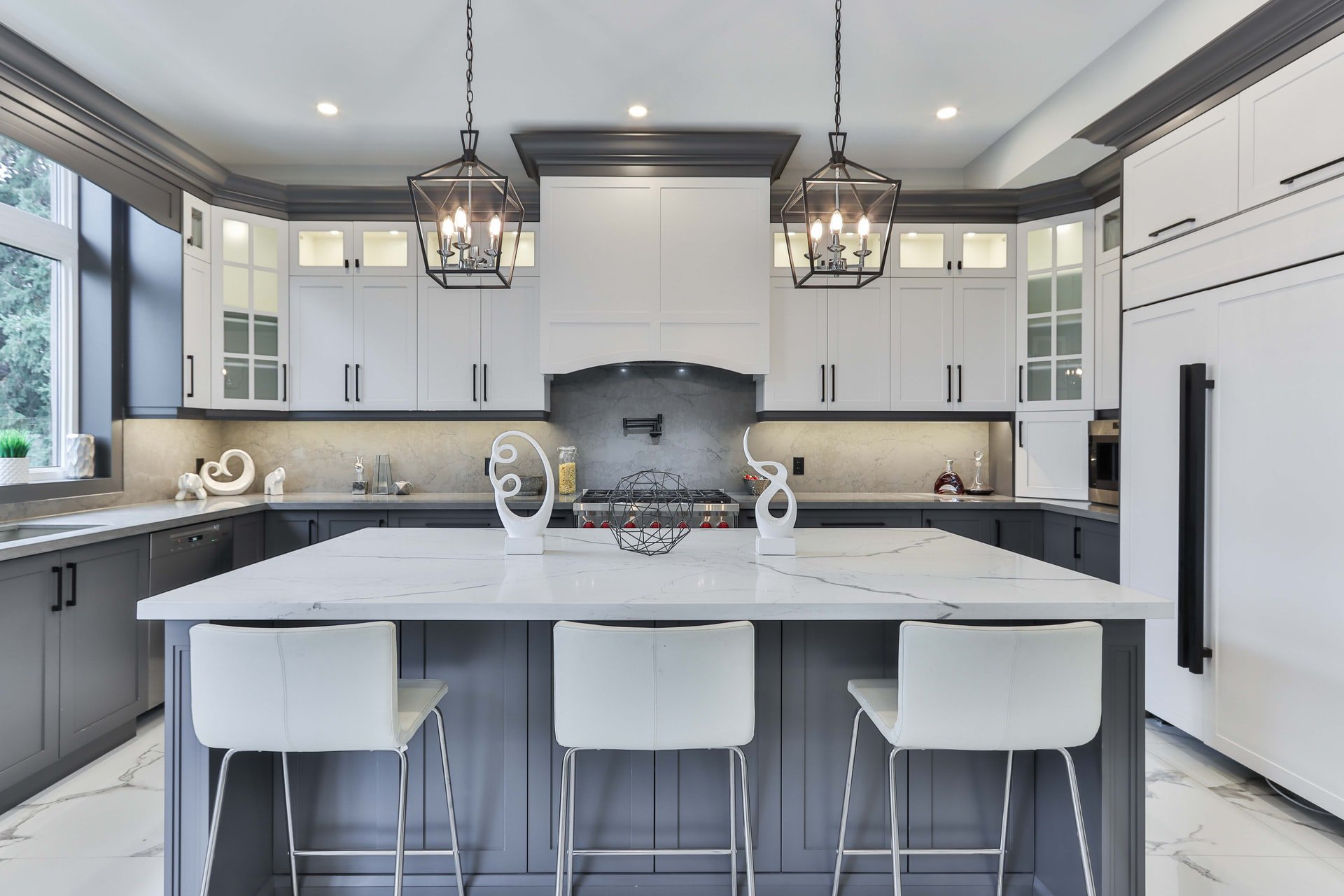 In this kitchen, the designer chose gray and white tuxedo cabinets. The trim matches the bottom cabinets and ties the look together.
If you want a modern vibe to your kitchen, this will work. However, if you're looking for something more traditional, skip the tuxedo cabinets and use a consistent color on everything.
Use White Cabinets with White Trim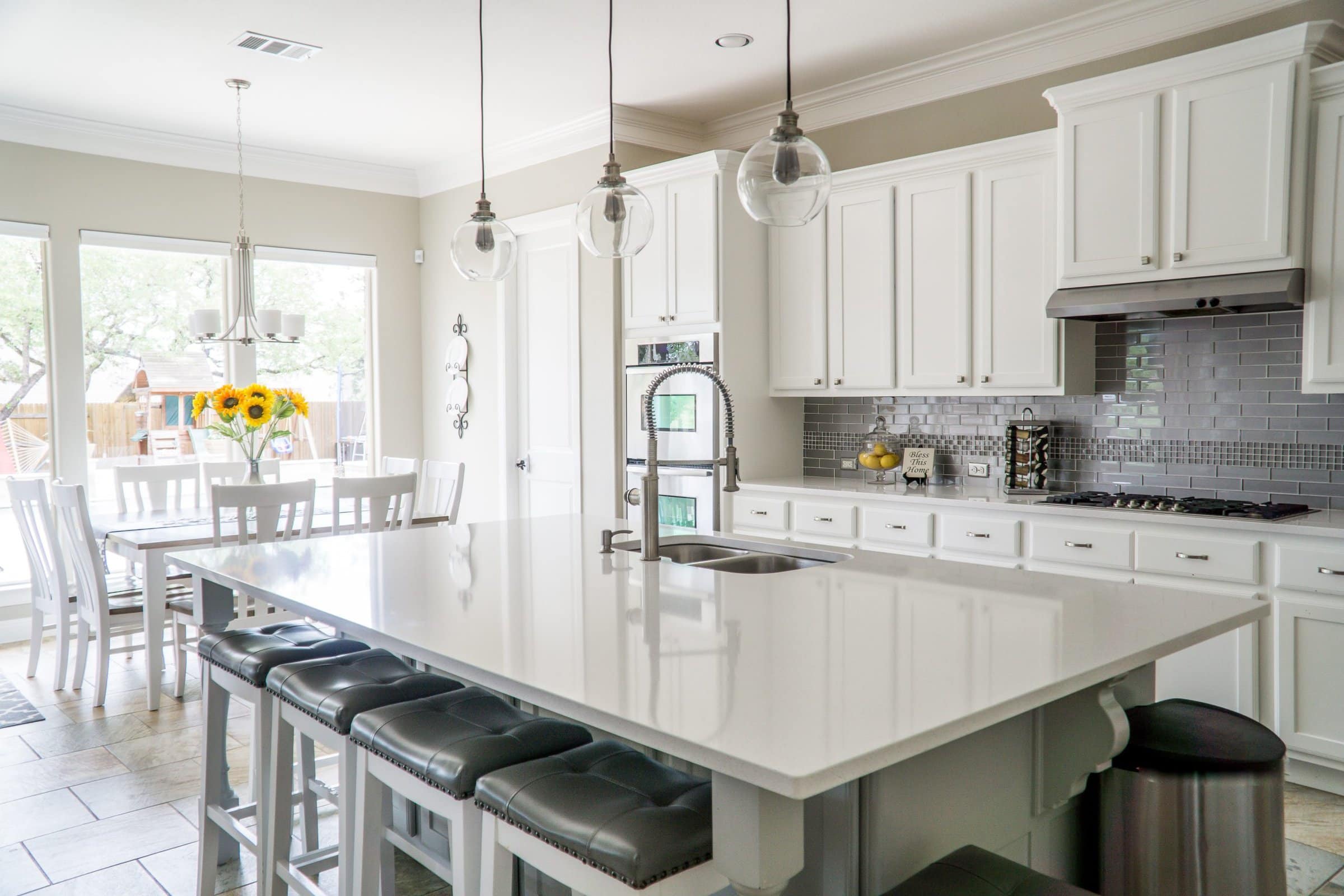 If you have white cabinets, try white trim for an effortless look. But since white colors can vary greatly, it's essential to color match the two.
If you don't carefully match your whites, you may have white-pink trim and cabinets that look whitish blue. So, while white with white looks great, be mindful about it.
Combine Wood Cabinets and White Trim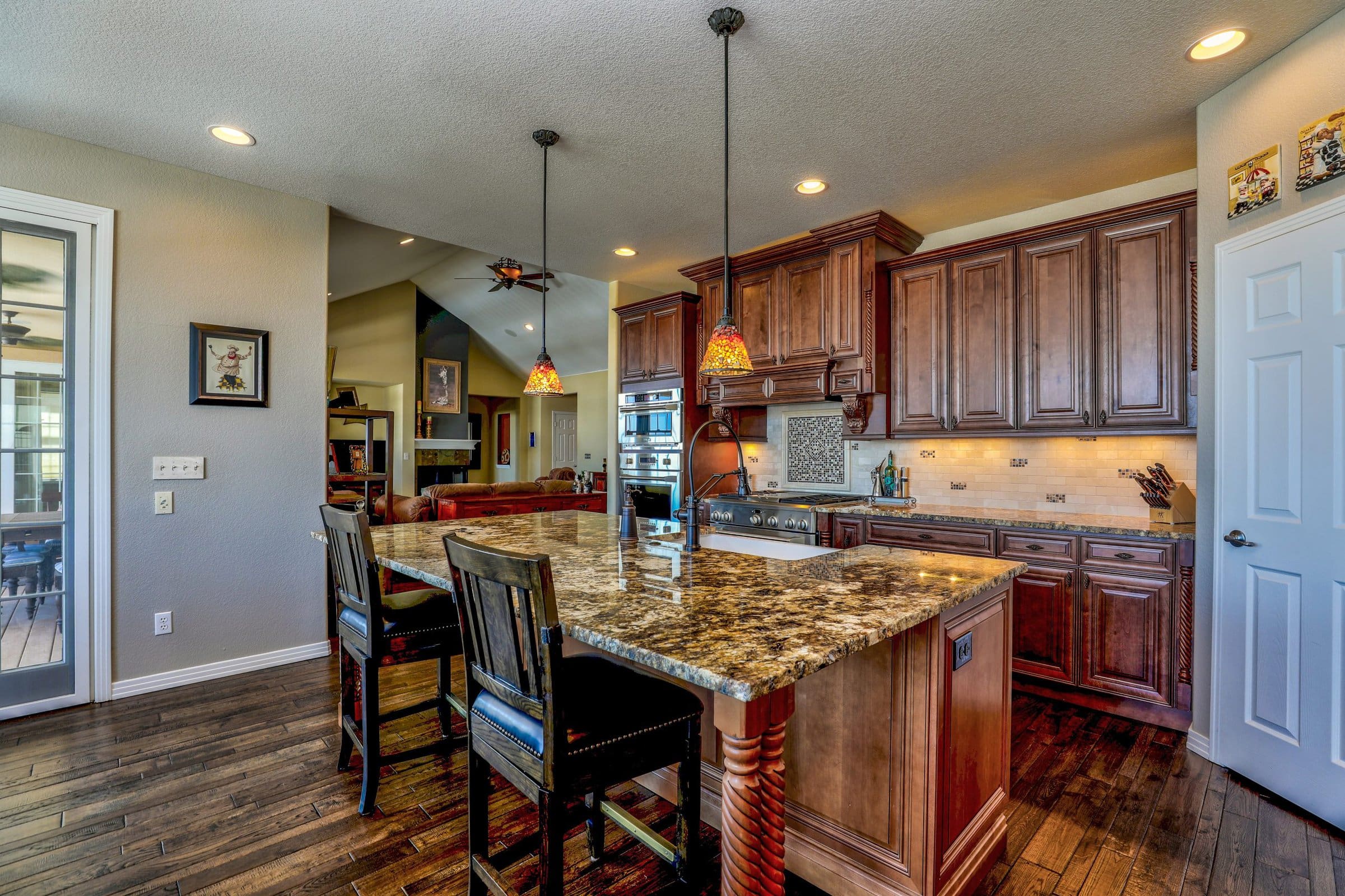 Using the same trim throughout your house is never a bad idea. And luckily, if your trim is white, it will match any color cabinet.
The white trim brightens the kitchen with these dark wood cabinets. The space would feel much heavier if the homeowner used a matching wood trim.
Mix a Natural Wood Trim with a Colored Cabinet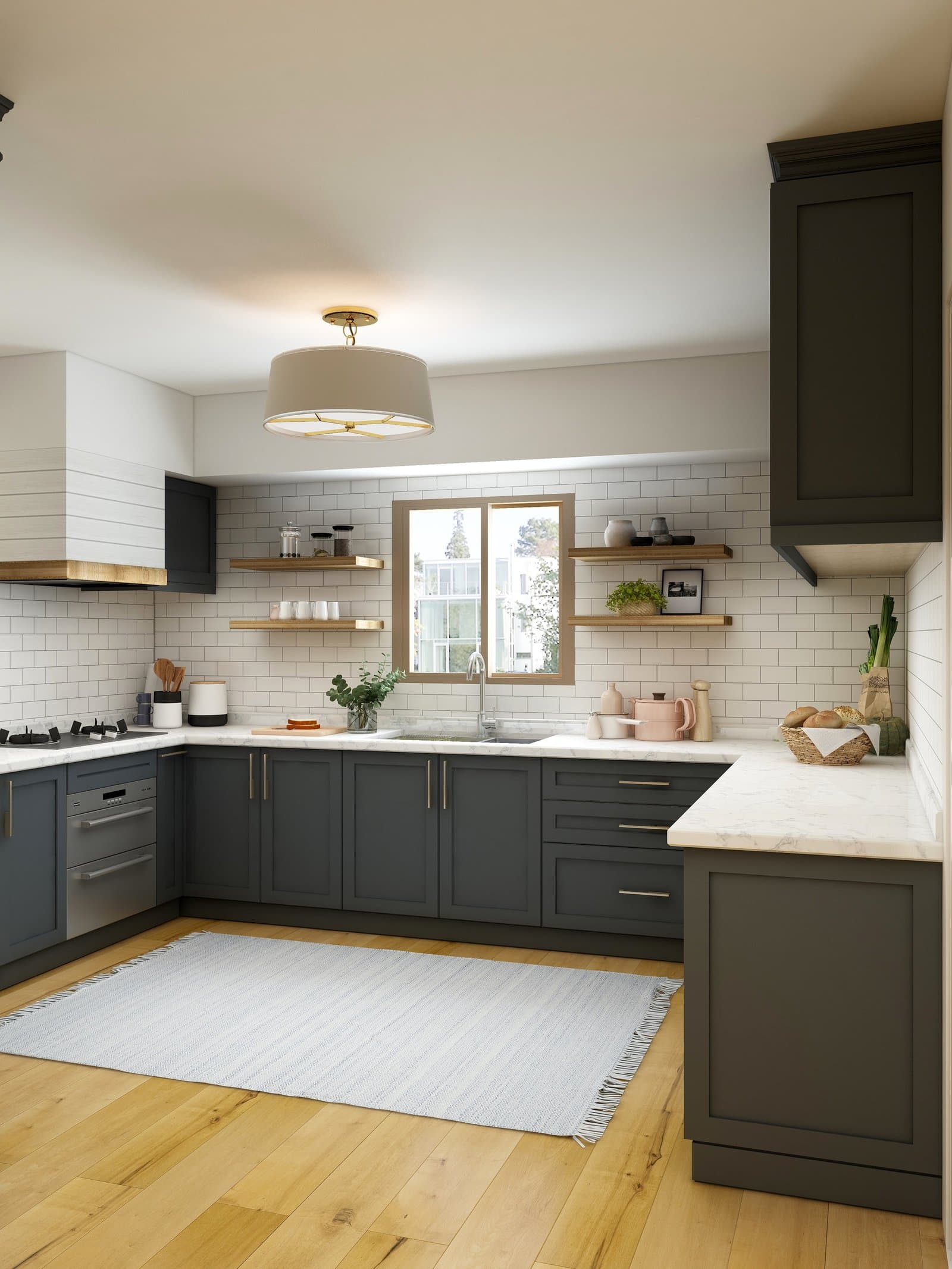 Natural wood looks fantastic next to medium and dark painted cabinets—light and dark wood work.
Consider a white oak or cedar trim with your dark-painted cabinetry. This combination gives off a very modern but cozy look.
Wood Kitchen with Wood Trim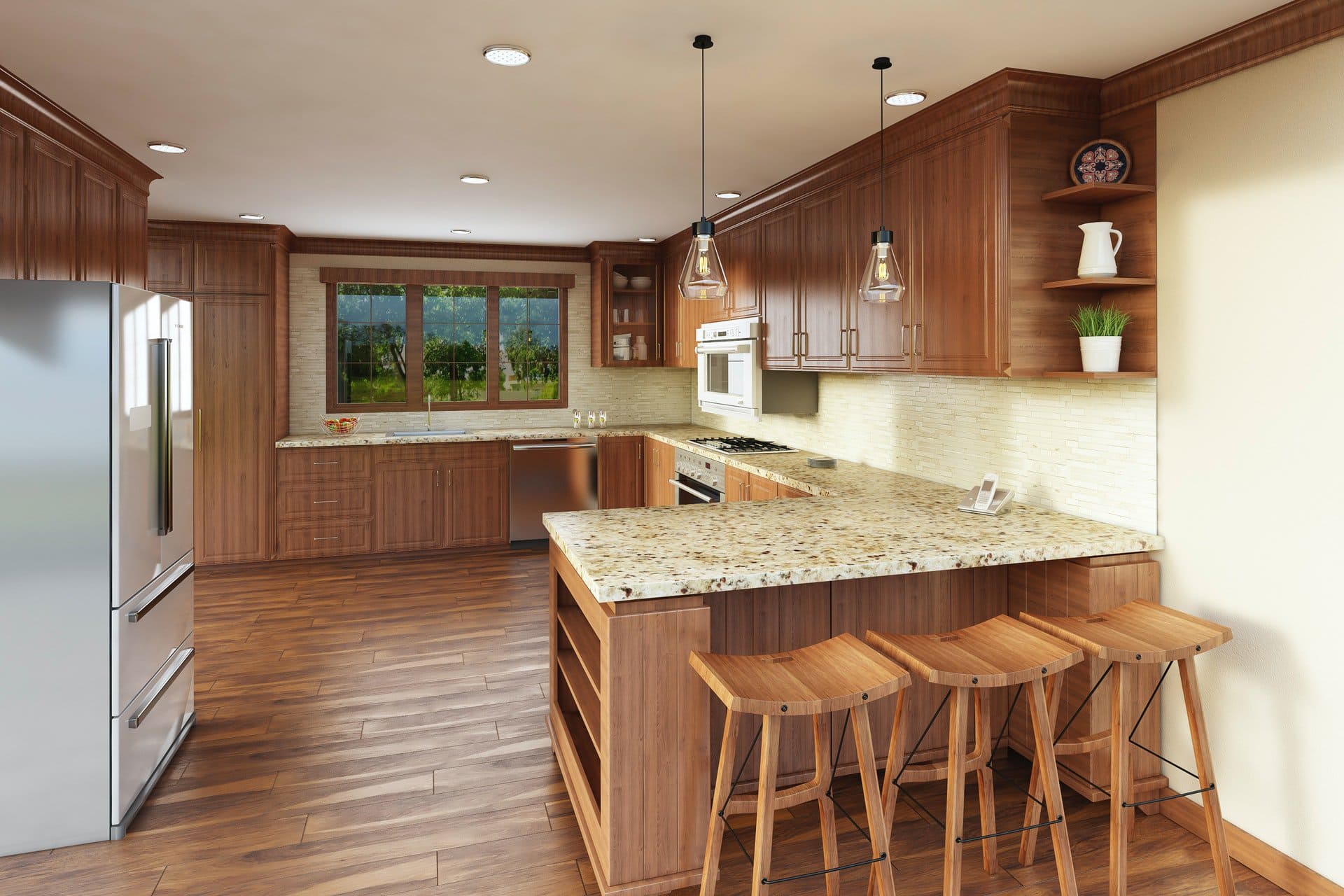 A wood kitchen with matching cabinets and trim works well for traditional and rustic styles. In this kitchen, all the wood is the same. The backsplash and counter lighten the space, preventing it from looking cave-like.
If you want a wood-on-wood look, use contrasting colors on the floor, countertop, or backsplash to give the room dimension.
Black Cabinets with Wood Trim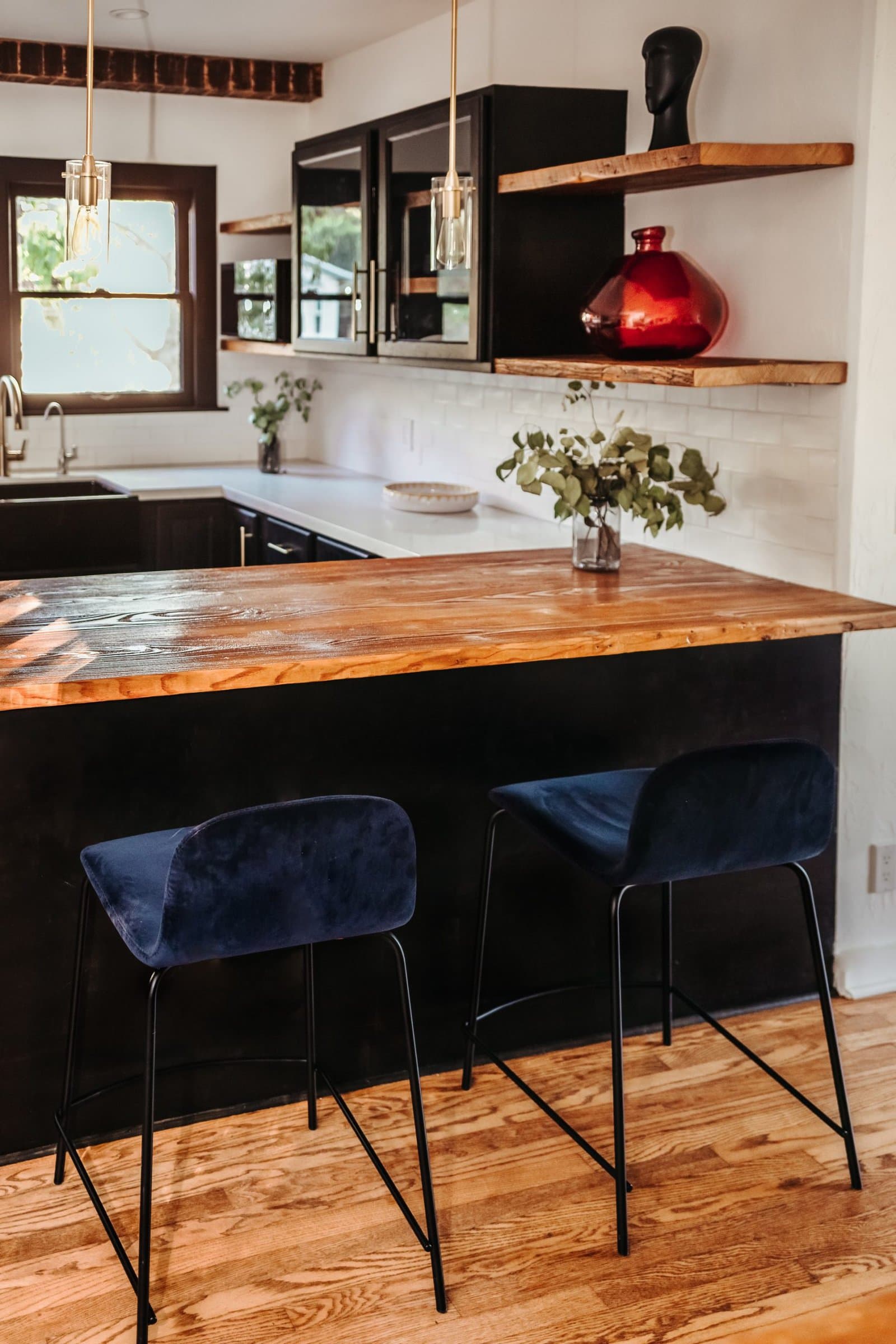 If you like high contrast and a space full of texture, pair your black cabinet with warm rustic wood.
This cabinet and trim combo exudes a modern rustic style and is an excellent look for a casual but polished space.
Wood Cabinets and Black Trim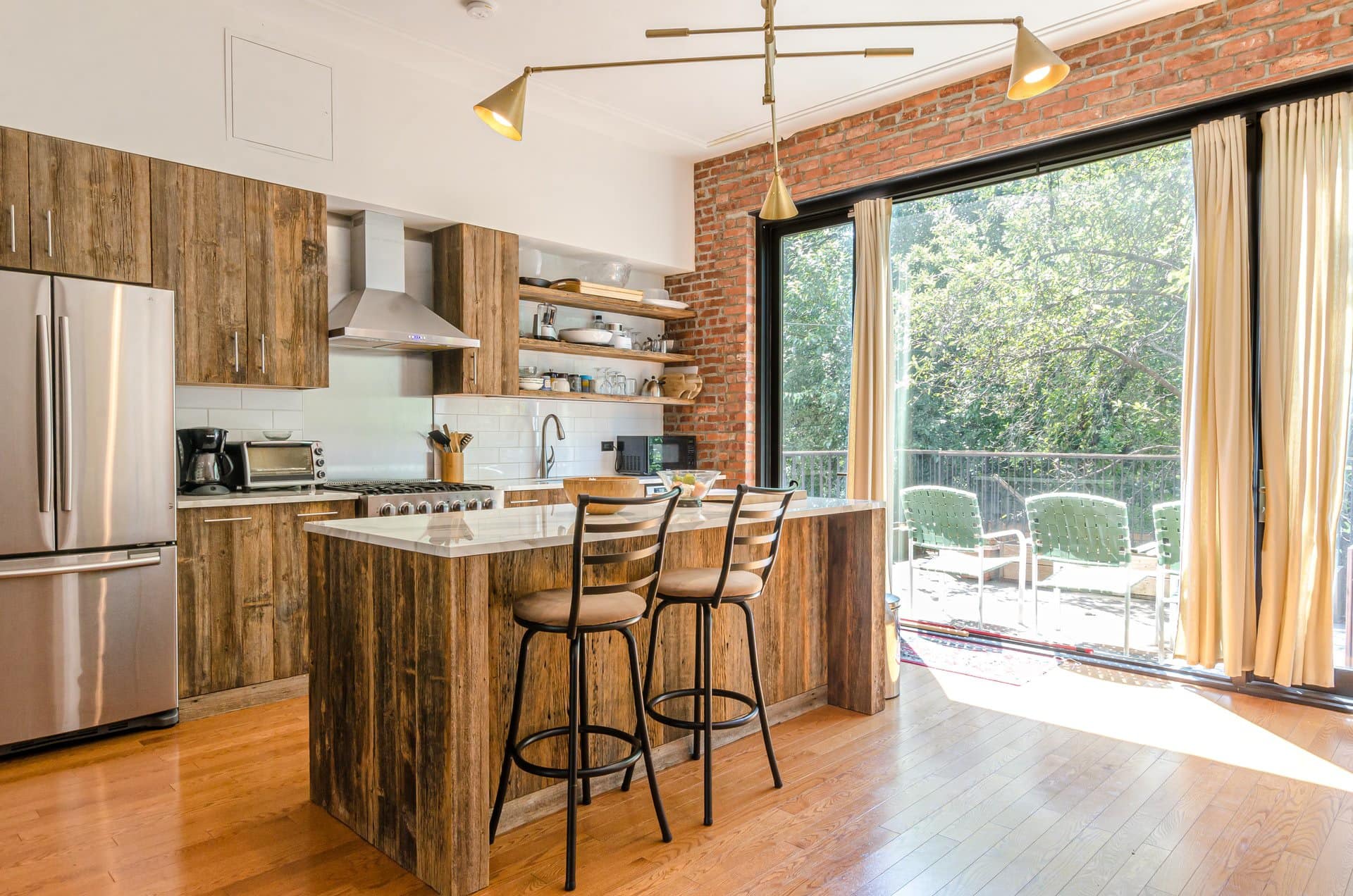 The reverse of the last look is wood cabinets with black trim. This pairing adds a modern touch to any kitchen.
Black trim is currently trendy, and it's easy to see why. It offers contrast against wood and brick and makes the space look more pulled together.
Final Thoughts
Your kitchen cabinets and trim don't have to match, but it's okay if they do. Matching trim is guaranteed to look good, but it's not your only option. You can also use a complementary or contrasting color.
A fourth option is to use the same trim in the rest of your home -this creates a nice flow. Just remember, when picking trim, find something that coordinates with the room but doesn't overpower it. After all, you don't want the trim to be the star of your design.