Decorated Life is reader-supported. When you buy through links on our site, we may earn an affiliate commission. Learn More
17 Best Mid Century Modern Dining Chairs
Mid Century style is a modern take on 1950's decor. It features furniture with clean lines, curves, and a simplistic aesthetic.
While today's mid-century homes often have white walls, you can add bright-colored accents and eye-catching furniture for good measure.
If you love this style and are trying to spruce up your dining room, here are some of the best mid-century dining chairs to check out.
Try This Curved Dining Chair for an Ultra Modern Look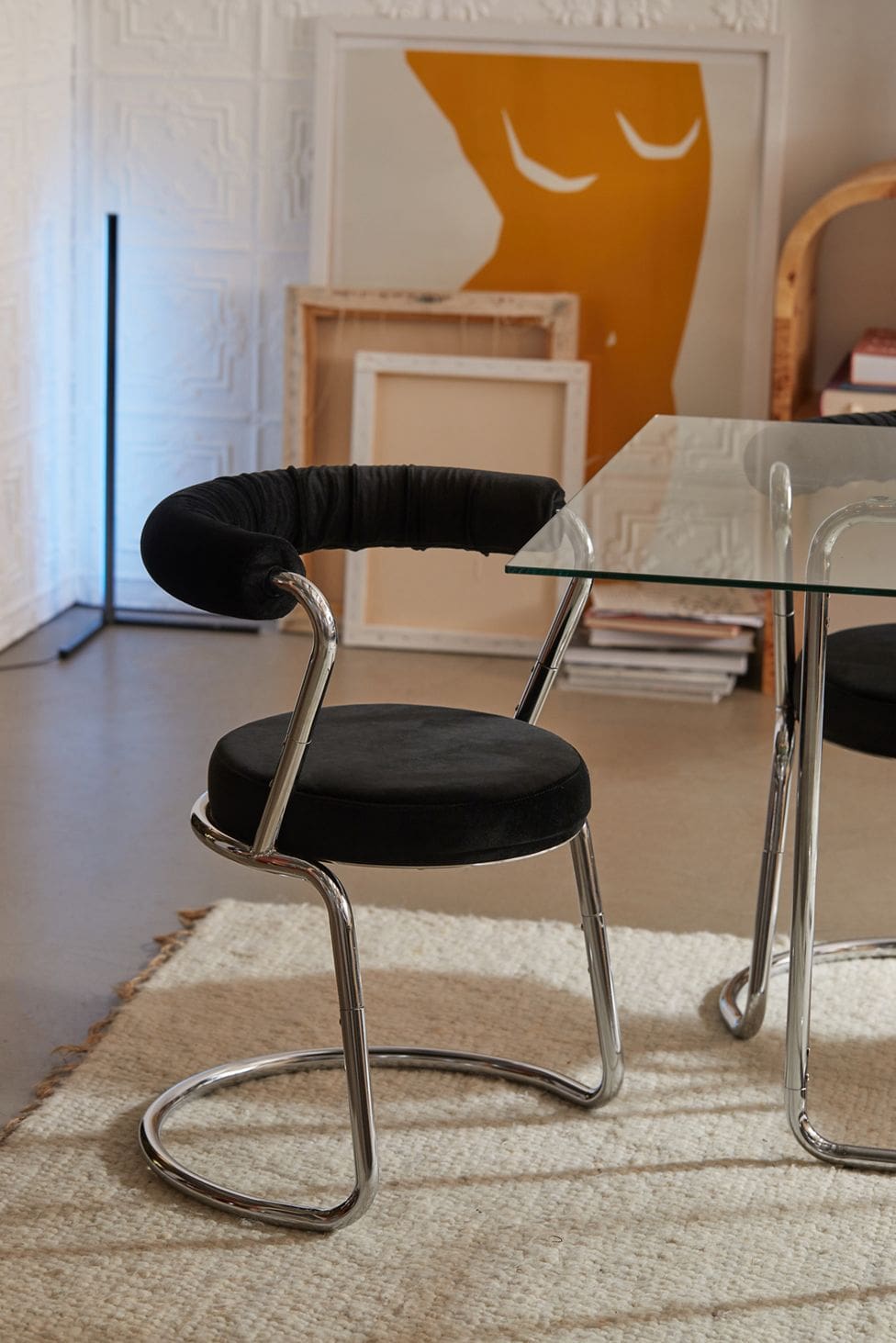 If you're looking for an ultra-modern dining chair, this one fits the bill. The curves scream mid-century modern while the velvet cushions soften the look.
This chair would look great with metal, clear, or wooden dining tables. It'd also work well in minimalistic or geometric-inspired rooms.
Use a Solid Wood Mid Century Dining Chair for a Natural Element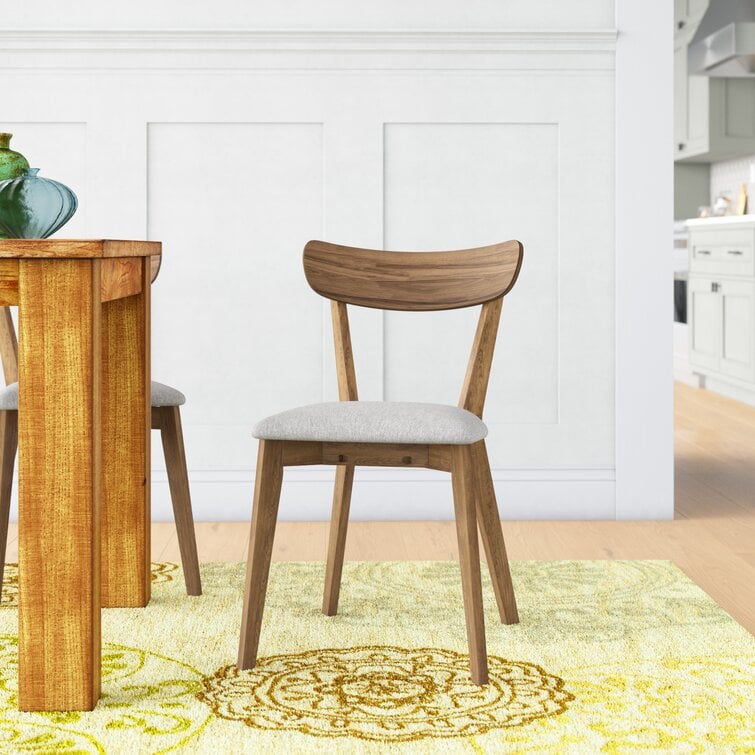 These dining chairs are made from rubberwood and have a walnut finish. They are one of the best mid-century dining chairs if you need a natural element in the room.
These would look especially great paired with a glass or metal dining table. They have gray upholstered seats, so they'll match most color schemes.
Go Luxe with These Sleek Leather Chairs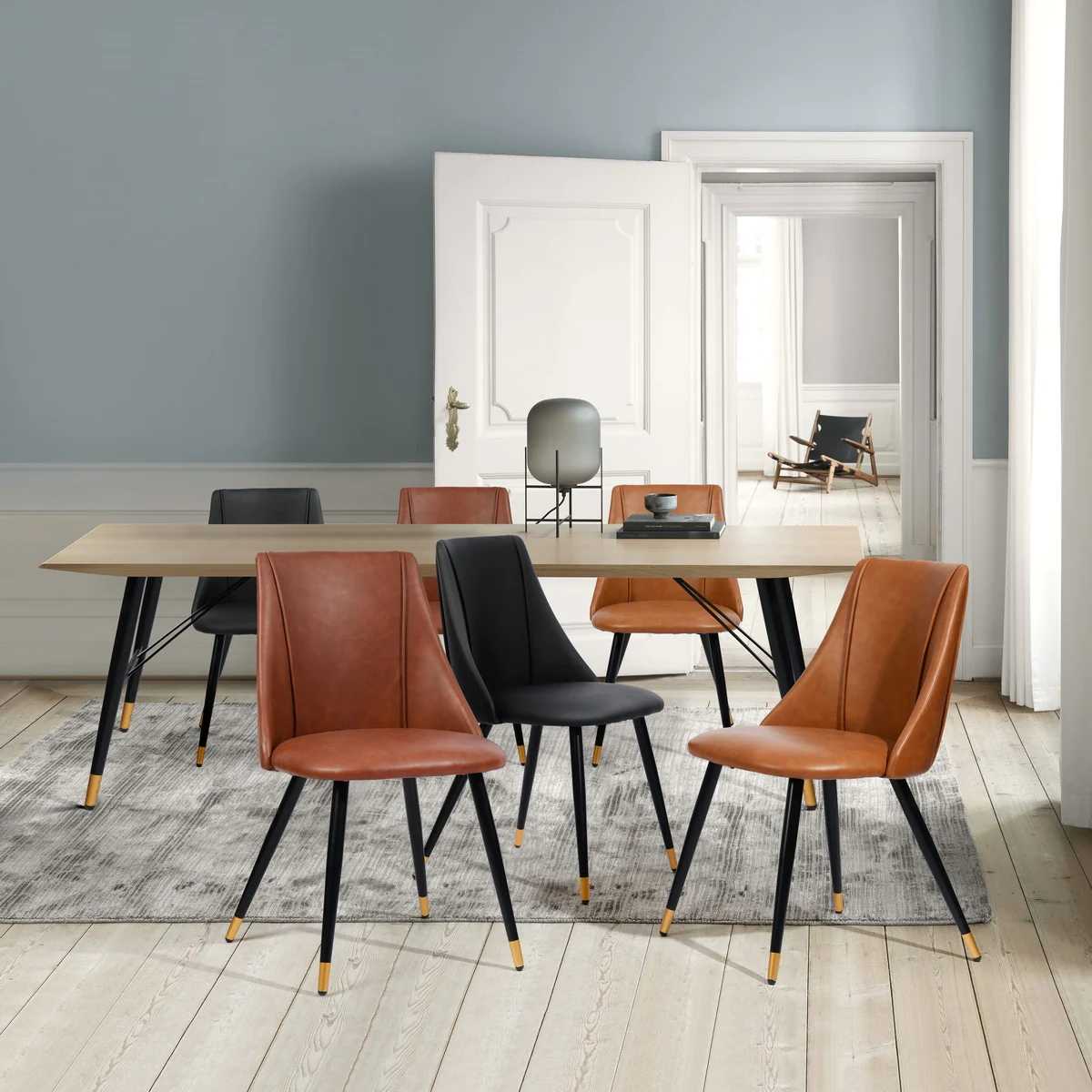 If your decor borders on being glam or luxe, these chairs will fit right in. The style of this chair is mid-century with sleek lines, but the gold accents and faux leather add a very stylish touch.
These chairs come in a set of two and are available in three different colors. They will match just about any dining table.
Defy Gravity with This Indoor/Outdoor Chair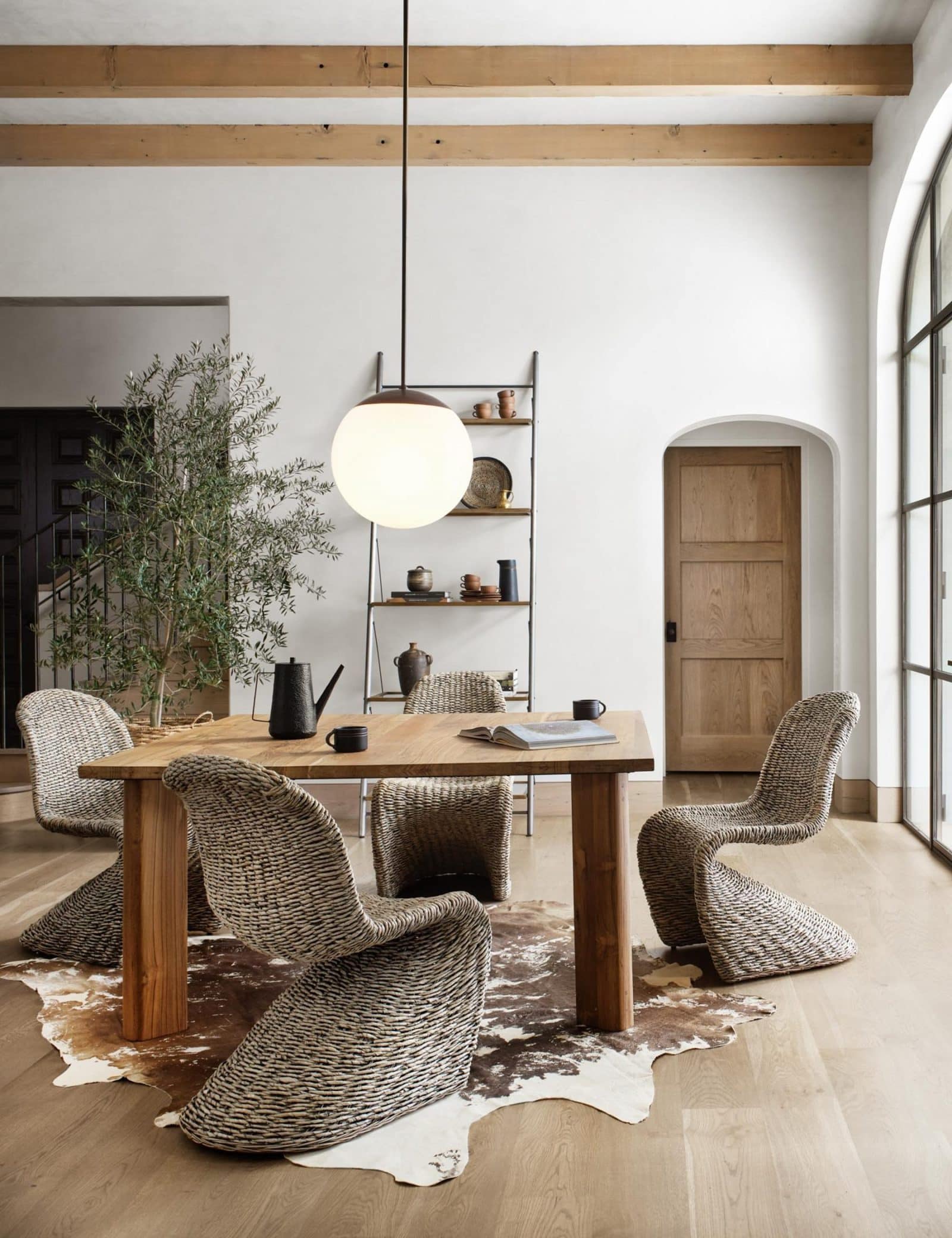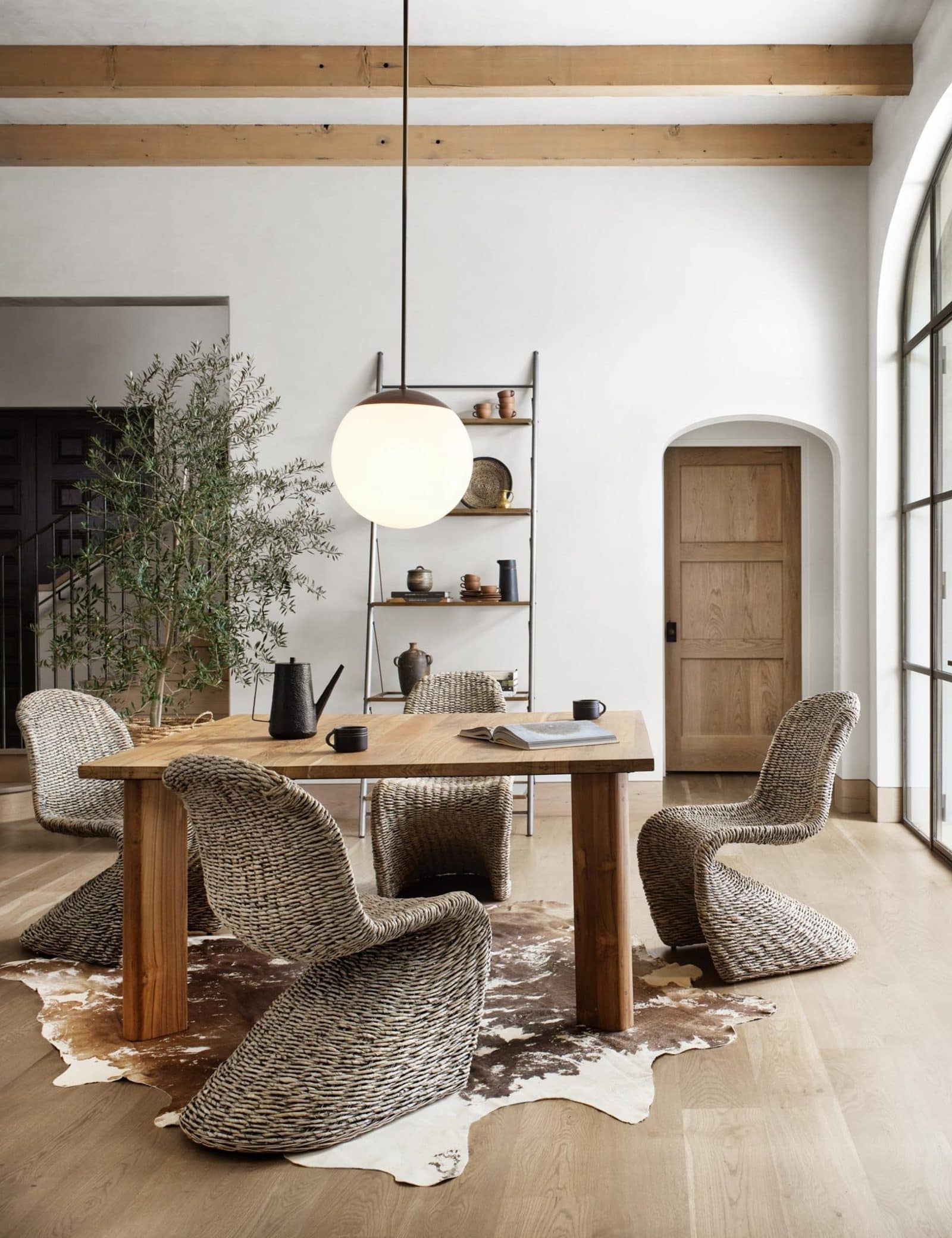 If mid-century modern immediately makes you think of the old cartoon The Jetsons, you'll like these chairs. From the front, they look like they're defying gravity, and guests may even question whether or not they'll tip over.
The wicker adds a natural element. These chairs come in three colors: gray wash, natural, and vintage coal.
Show Your Soft Side with Pink Velvet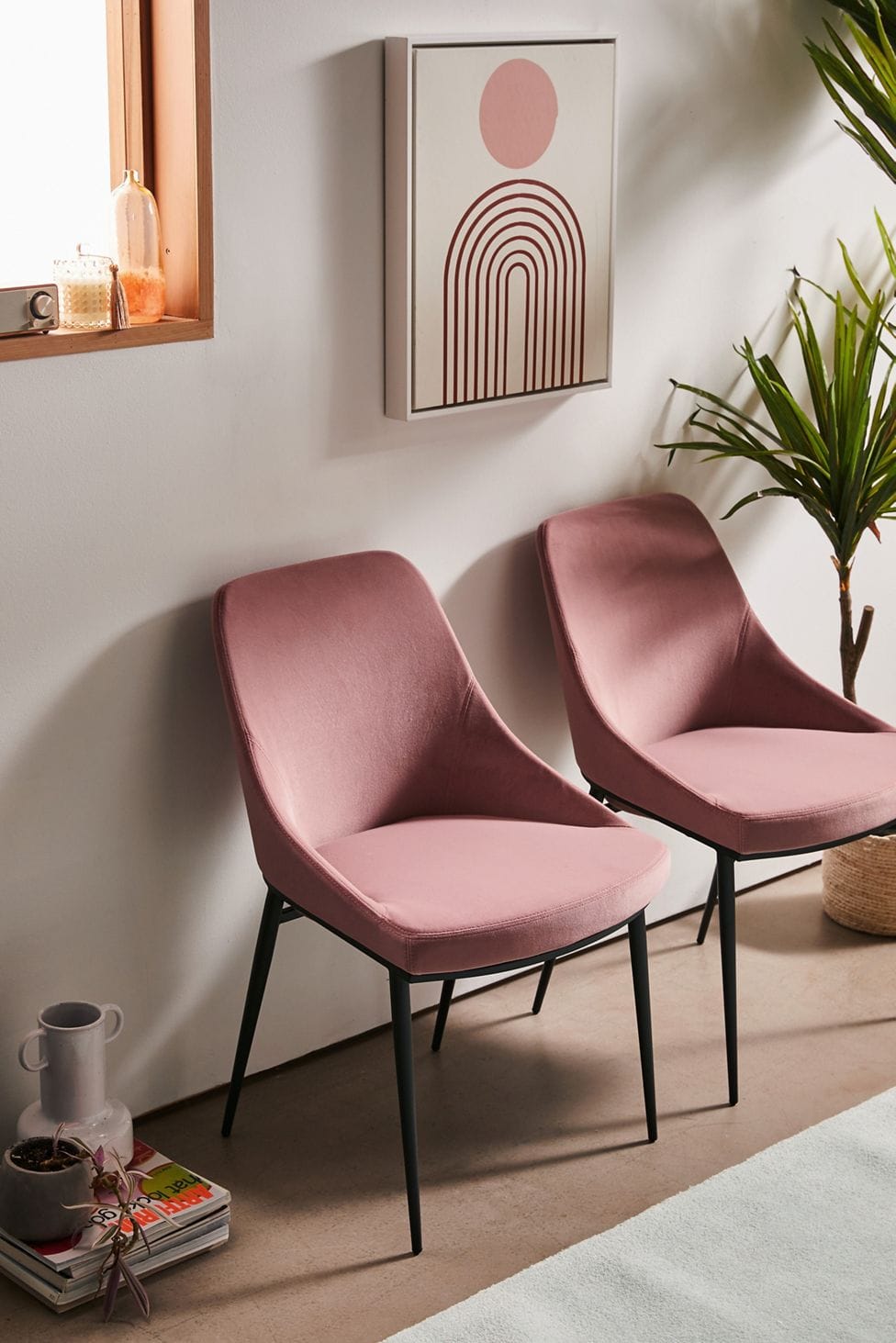 Who says mid-century can't have a romantic touch? If you're looking to soften up your room, try one of these mid-century dining chair styles.
This chair has a fun, modern shape, but the velvet fabric and pink shade give it a soft, romantic vibe. If you like the chair but not the color, you can also get this one in green.
Try this Thick Padded Chair for a Masculine Touch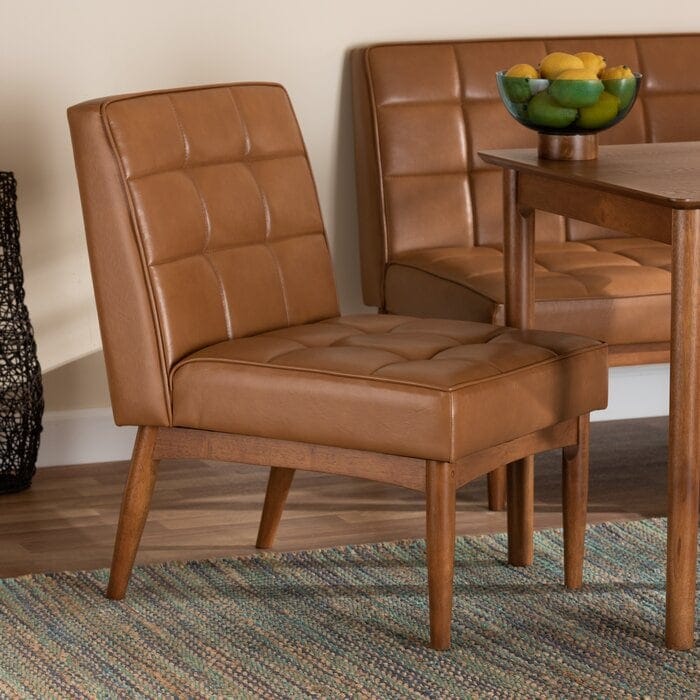 This chair has all the masculine feels and makes a big statement in any room. The tapered legs and clean lines give it the perfect mid-century modern look, and the thick padding lends to extra comfort.
This chair is upholstered in faux leather and has biscuit tufting. It comes in two colors: black and brown.
Bring in High Style with These Upholstered Chairs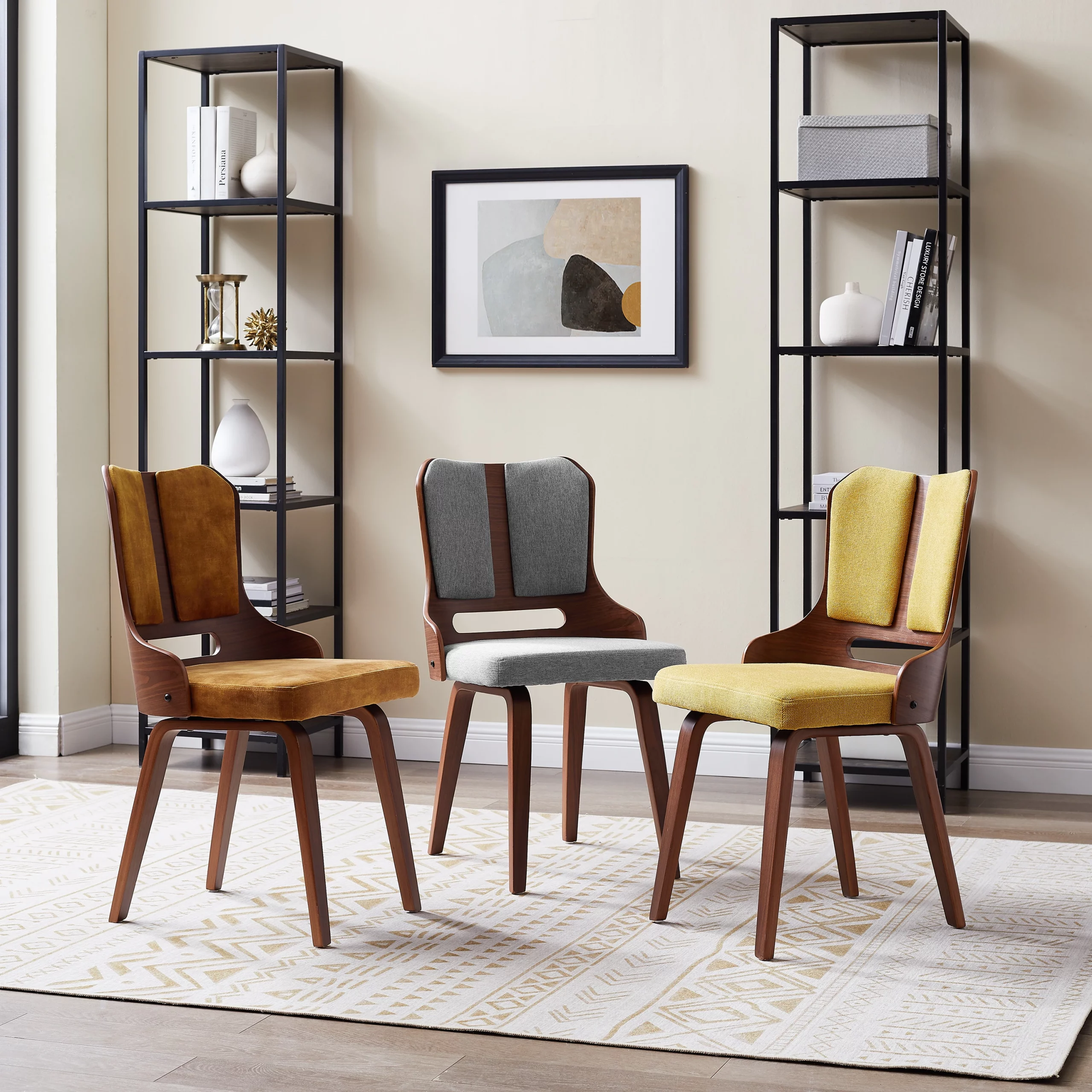 If you're looking for the perfect blend of the past and present, these chairs will do the trick. They bring a mid-century feel while paying tribute to the 1960s.
They are made of bamboo and upholstered in linen or velvet. They come in three colors: gray, brown, and yellow.
Stay Streamlined with a Mid Century Wood Dining Chair
Need a streamlined and simple mid-century wood dining chair? Then, it's hard to go wrong with this option. This chair has a teak wood frame and comes in two shades: natural and black.
This chair will effortlessly pair with any kind of dining table and any kind of color scheme – from light and minimalistic to dark and moody.
Go Retro with a Looping Frame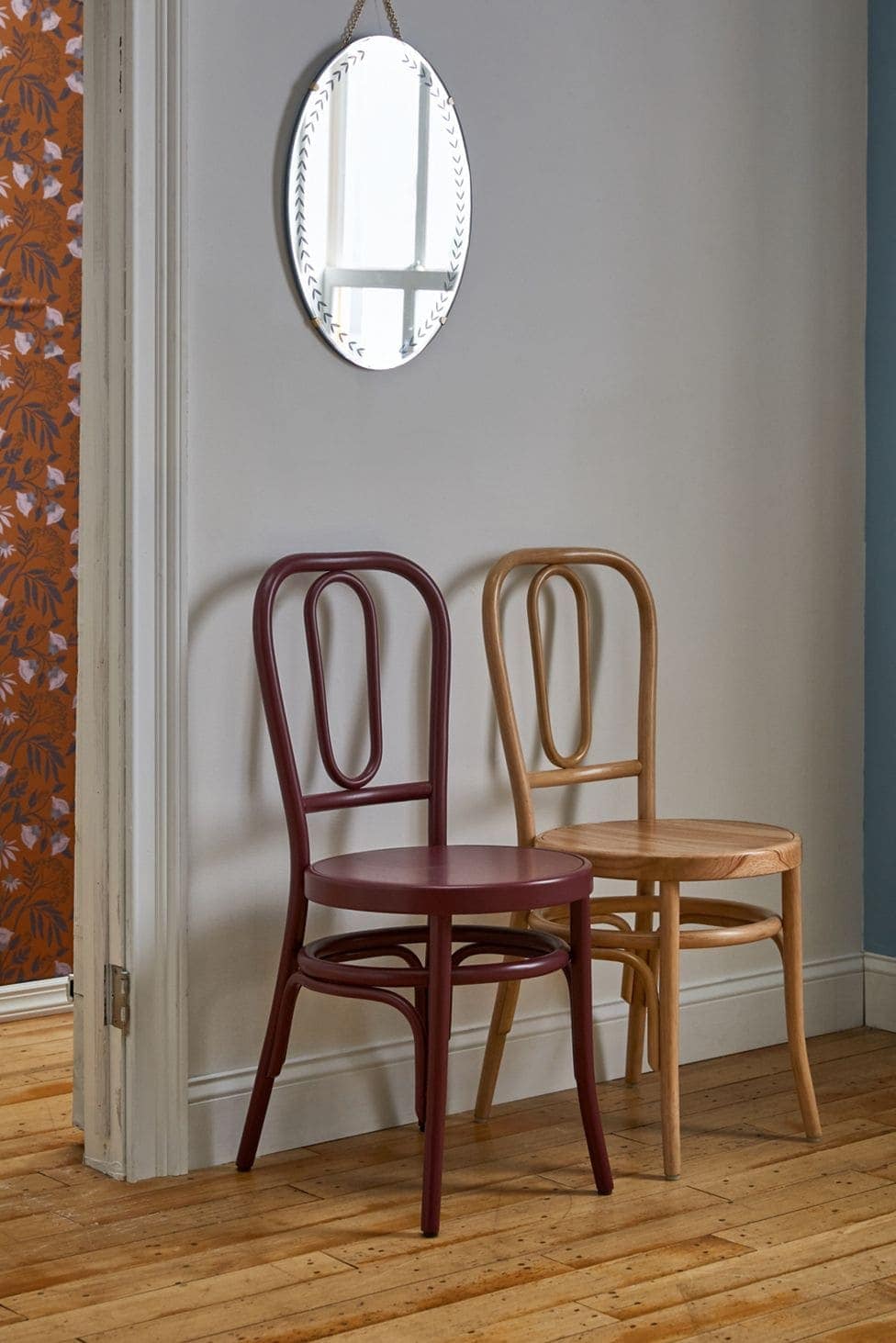 Are you trying to bring a mid-century diner feel into your home? If so, you'll like these retro-inspired chairs. They're made out of rattan and have a fun looping frame on the back.
These chairs come in two colors: maroon and black. They'd work well with many different types of dining tables.
Use White Chairs for a Bright Accent
If you want to brighten up your room or keep it light and airy, you can't go wrong with a simple white chair.
The base and back of this chair is bright white plastic, while the legs are natural wood. This is one of the best mid-century dining chair styles for an effortless look.
Make a Statement with These Bold Mid Century Dining Chairs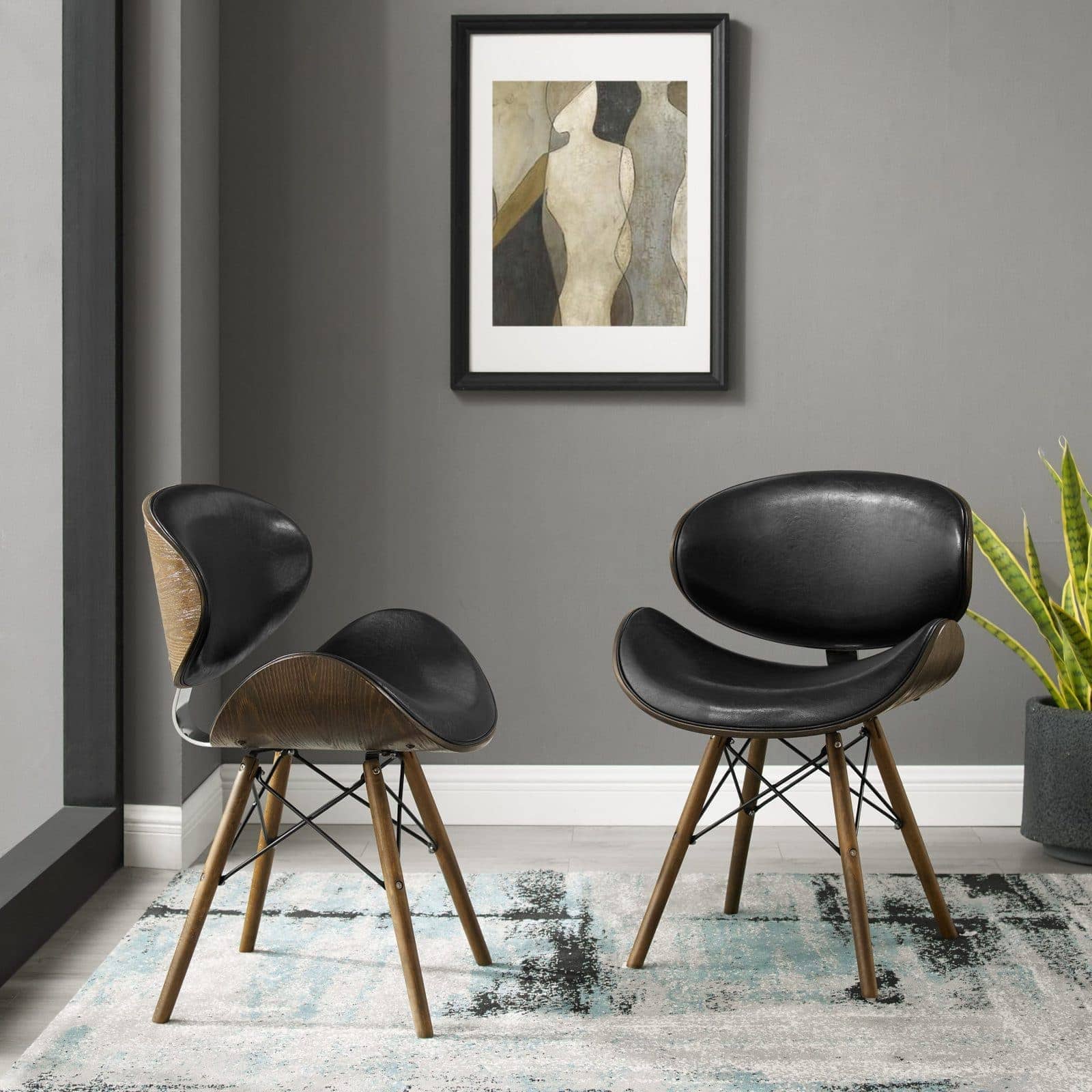 Whether you're looking to make a statement or just prefer a retro glamour look, these chairs will do the trick. The curved shape of these chairs catches the eye, while the dark cushions against the wood grain add texture.
This type of chair won't work for every room, but if you have a simple space where you're trying to make a big impact, these could be the perfect fit.
Wheel in Some Comfort with These Upholstered Chairs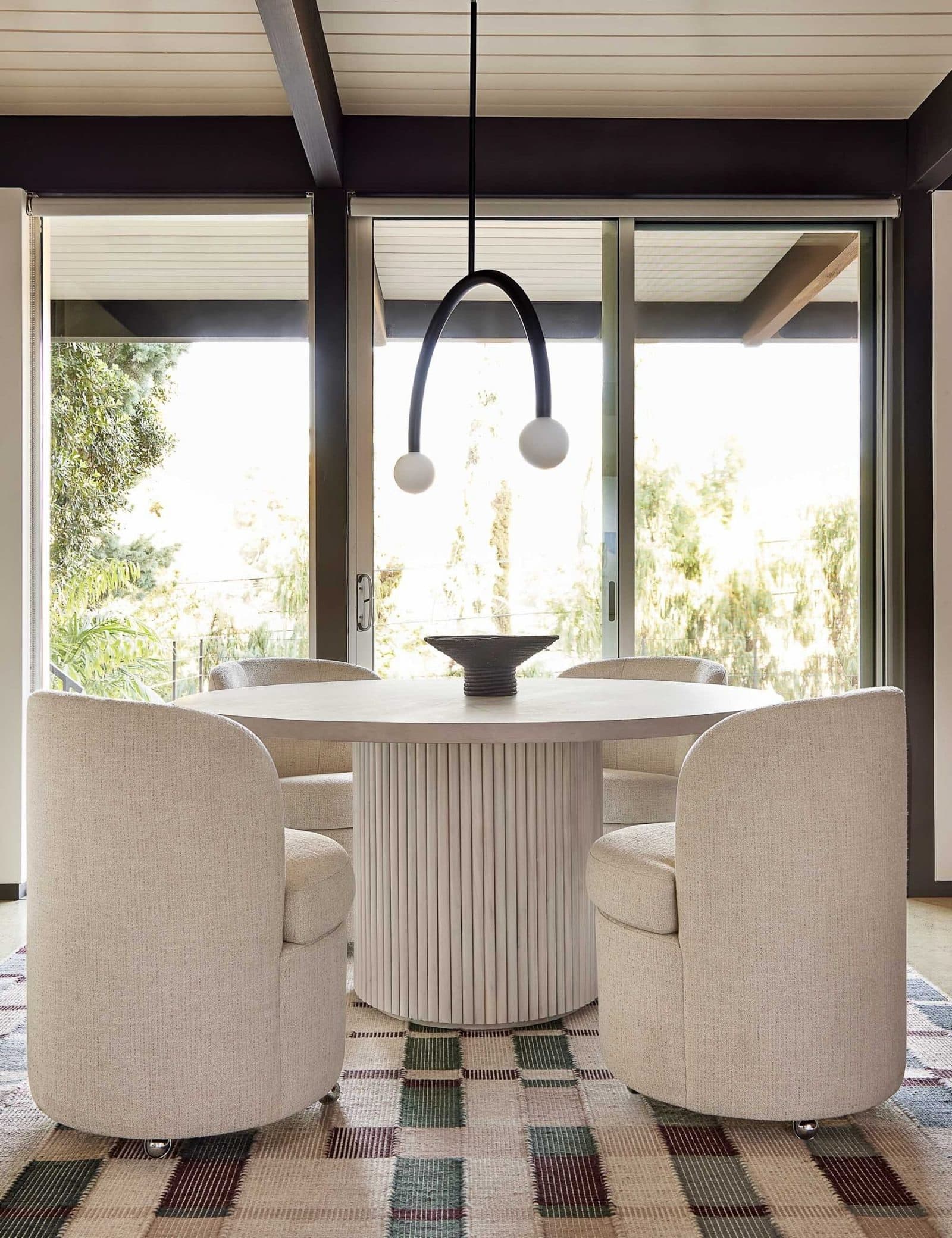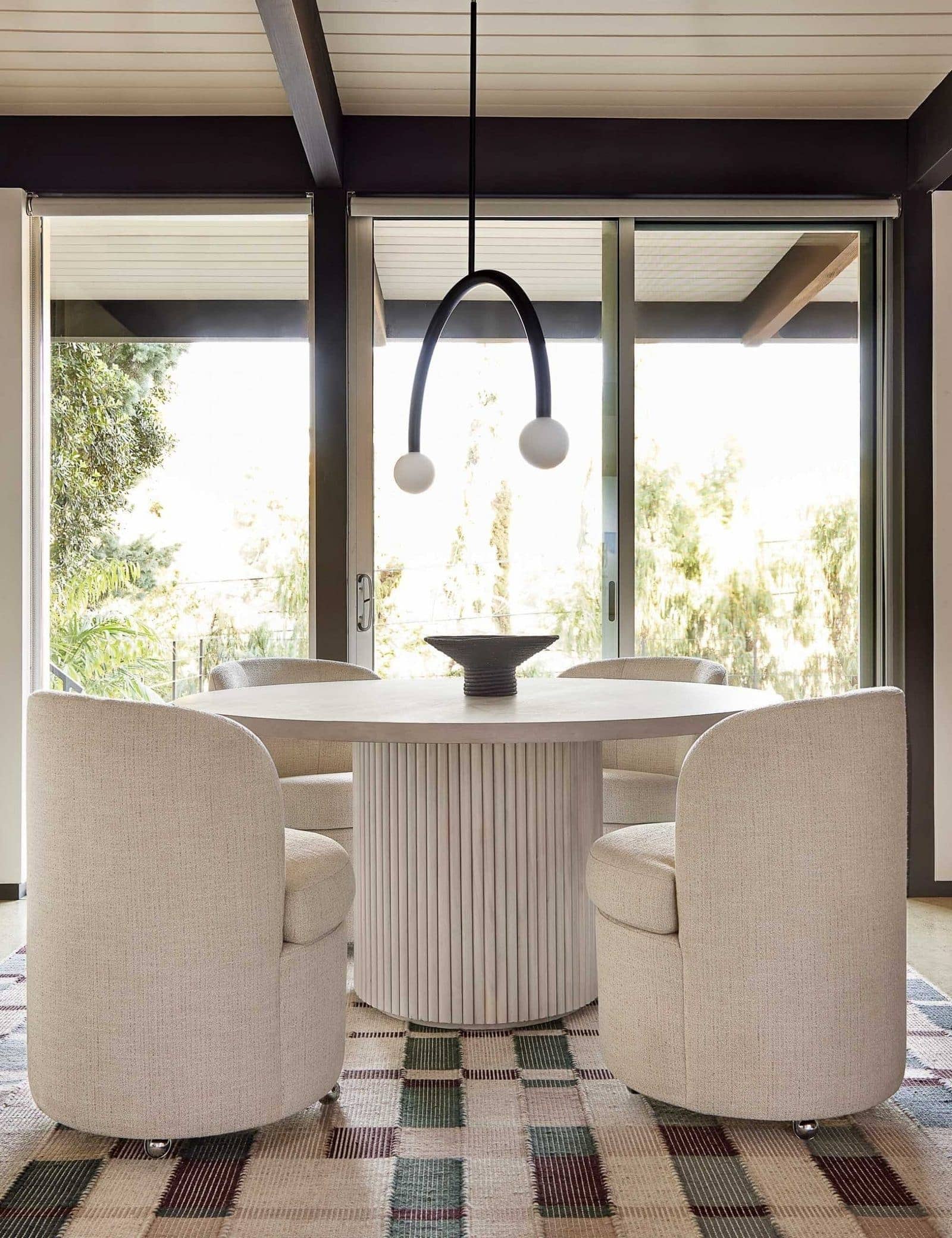 This chair packs a big punch. Not only is it padded and upholstered for comfort, but it has elegant mid-century modern lines. But most fun of all, the chair has wheels.
So, if you've been looking for a chair that will be easy on the floors and easy on the eyes, give this one a try.
Add Style to Your Room with This Sleek Mid Century Modern Chair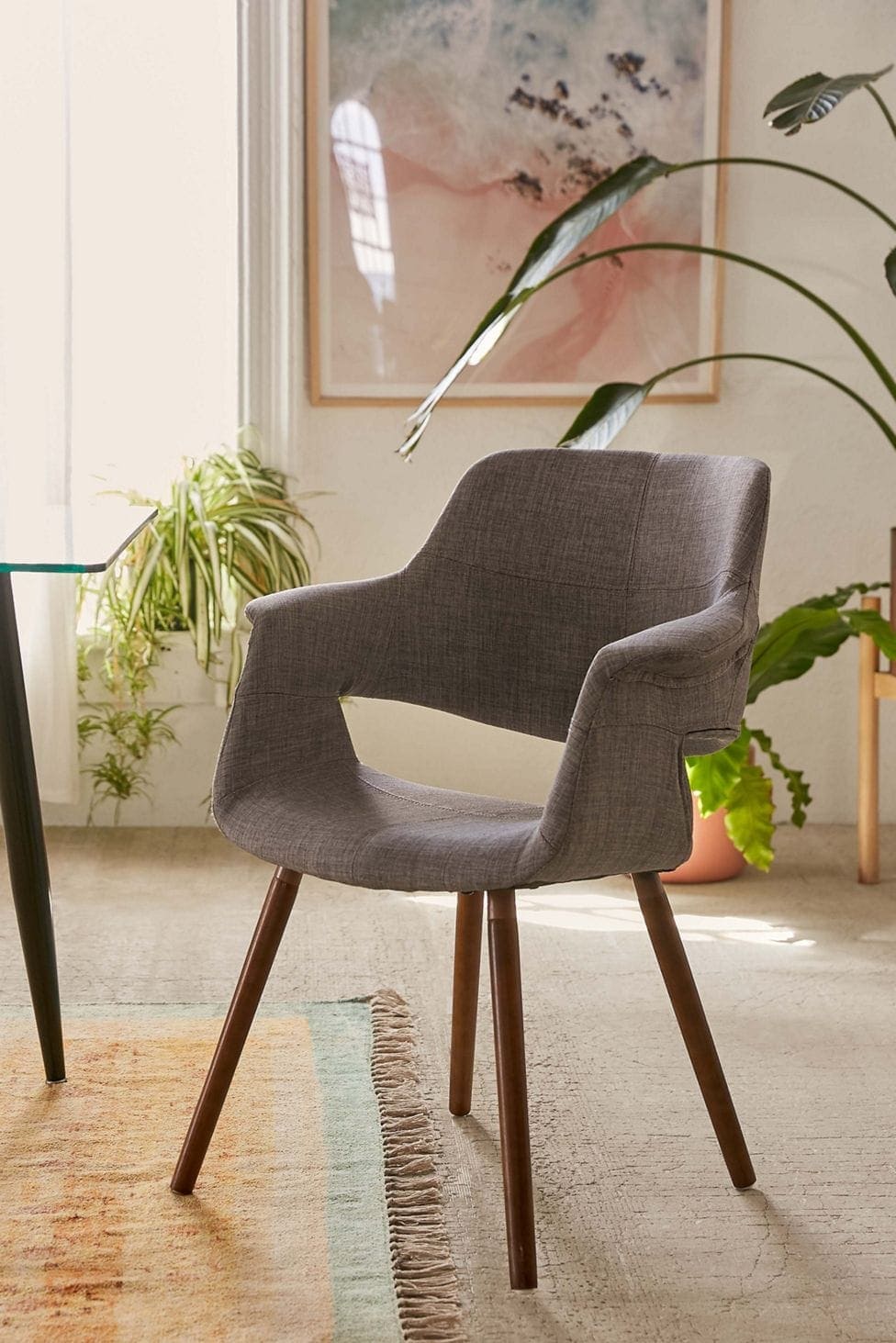 If your room lacks style, this chair provides you with an easy way to add elegance. The mid-century modern lines make it feel very simple and minimalist, while the light gray fabric softens it slightly.
This chair would look fantastic with wood or white tables.
Line Your Table with These Wood and Metal Chairs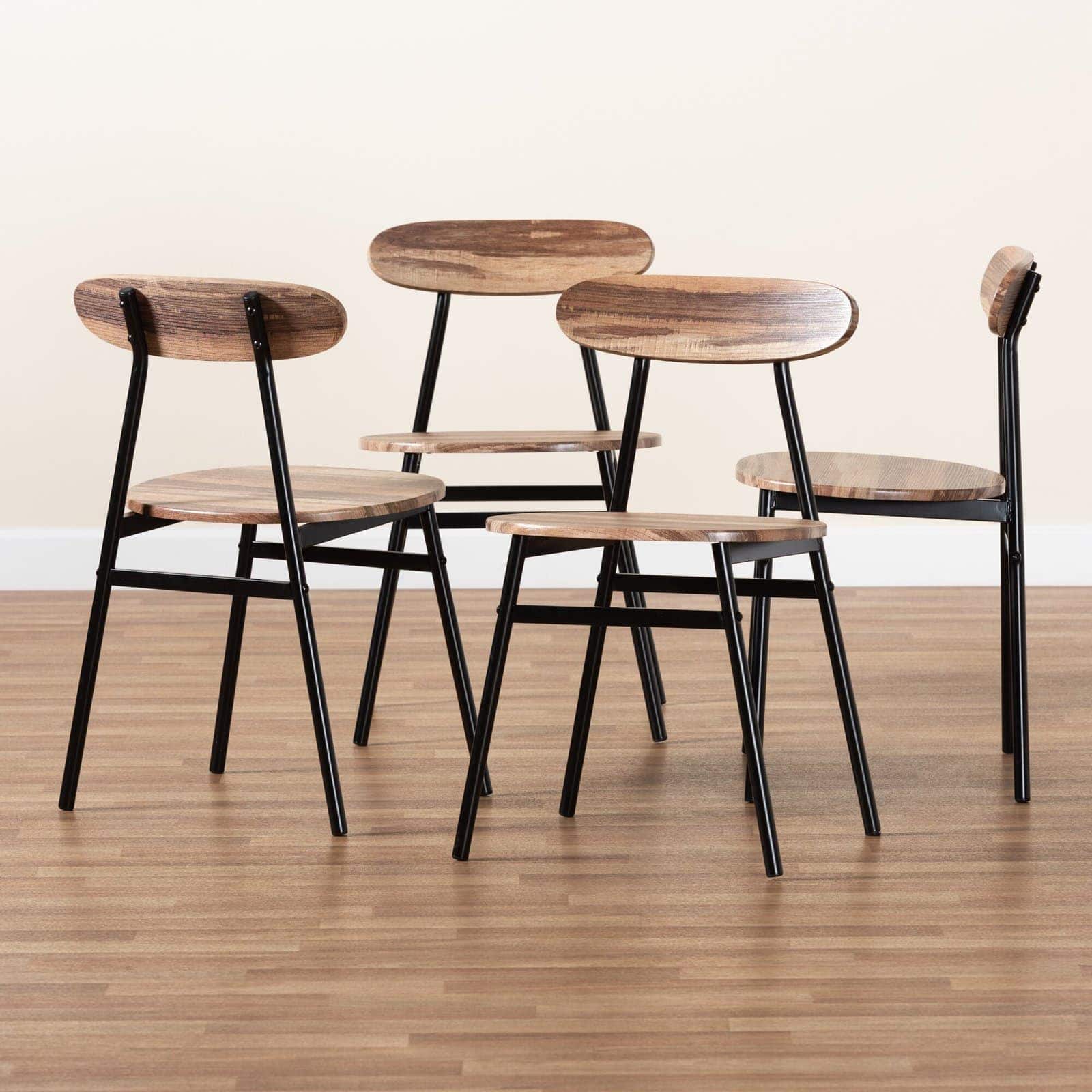 Need a lot of chairs to fill your table but are working with a tight budget? These black and wood-looking mid-century modern dining chairs will do the trick.
They come in a pack of four and can easily go with any mid-century style or any dining table.
Try These Weaved Back Chairs for a Subtle Feminine Touch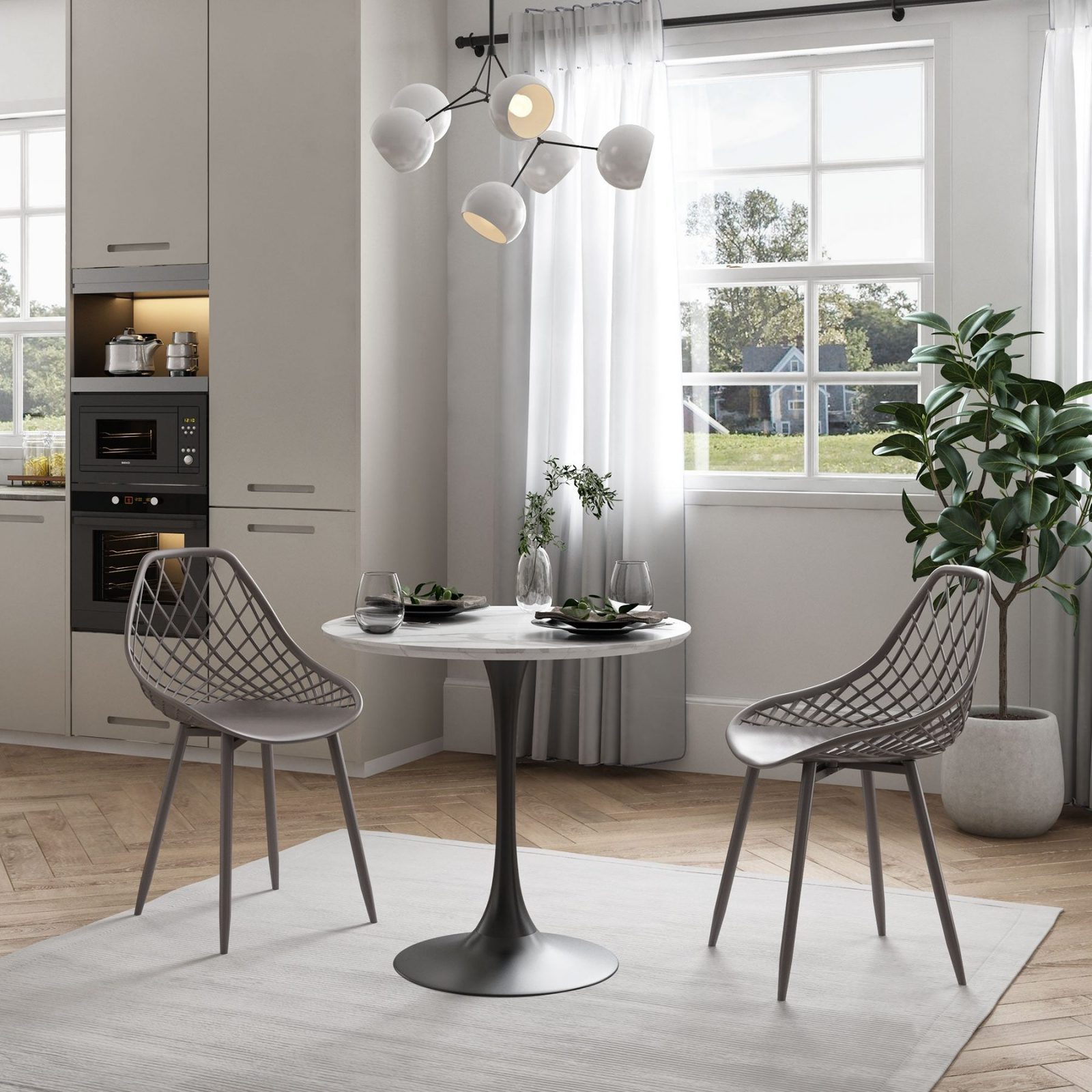 If you need to add a feminine touch to your room but aren't into pinks or velvets, this chair can act as the perfect subtle feminine touch. It features a fun curved seat with a weaved design.
This chair comes in three colors: gray, black, or white. You can use it both indoors and outdoors.
Find the Perfect Contrast with These White and Wood Mid Century Dining Chairs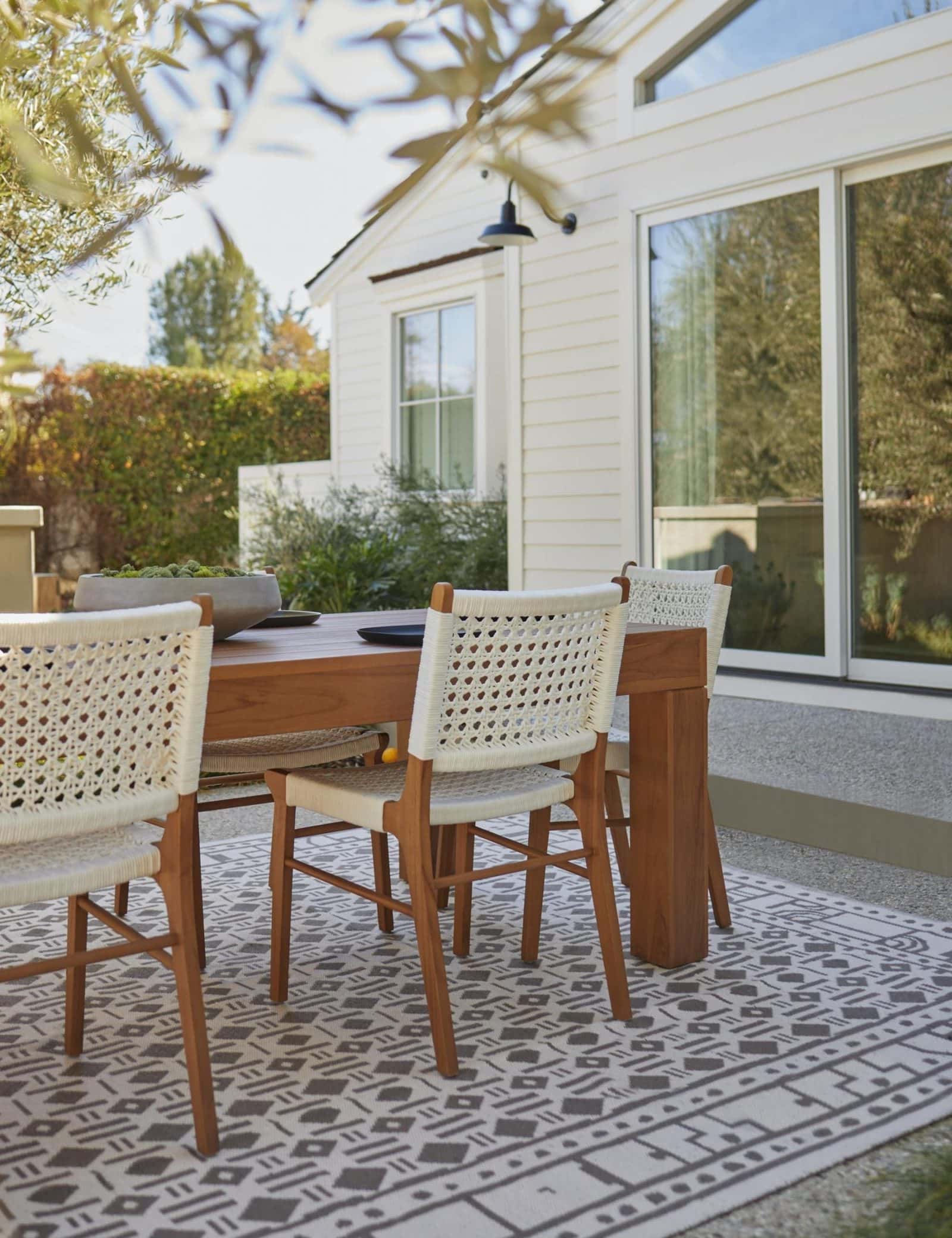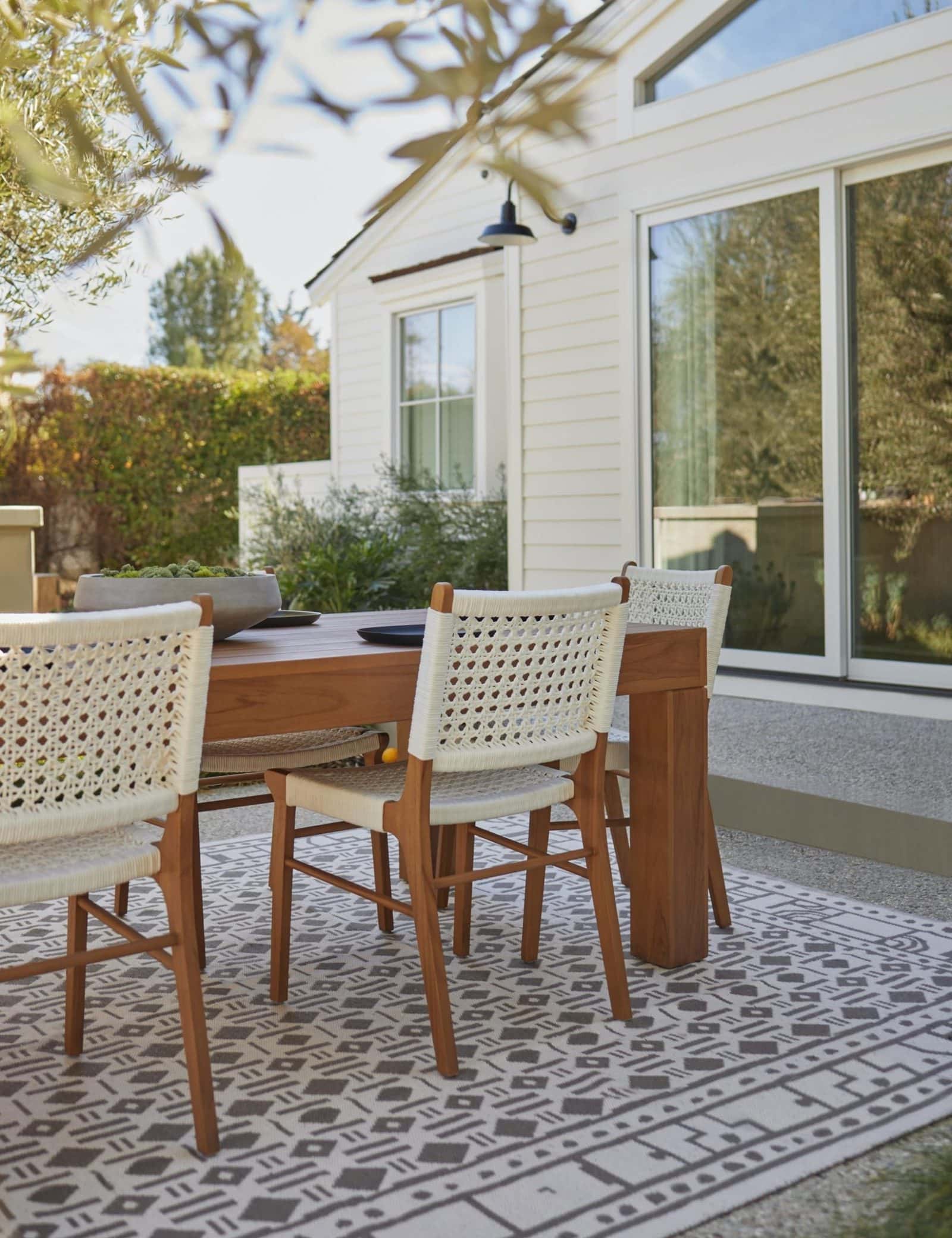 These indoor/outdoor dining chairs provide the perfect amount of texture and contrast without looking busy. They feature a solid teak wood frame with a white propylene rope weave.
These chairs would look perfect with both wood and colorful tables.
Keep Things Simple with This Versatile Dining Chair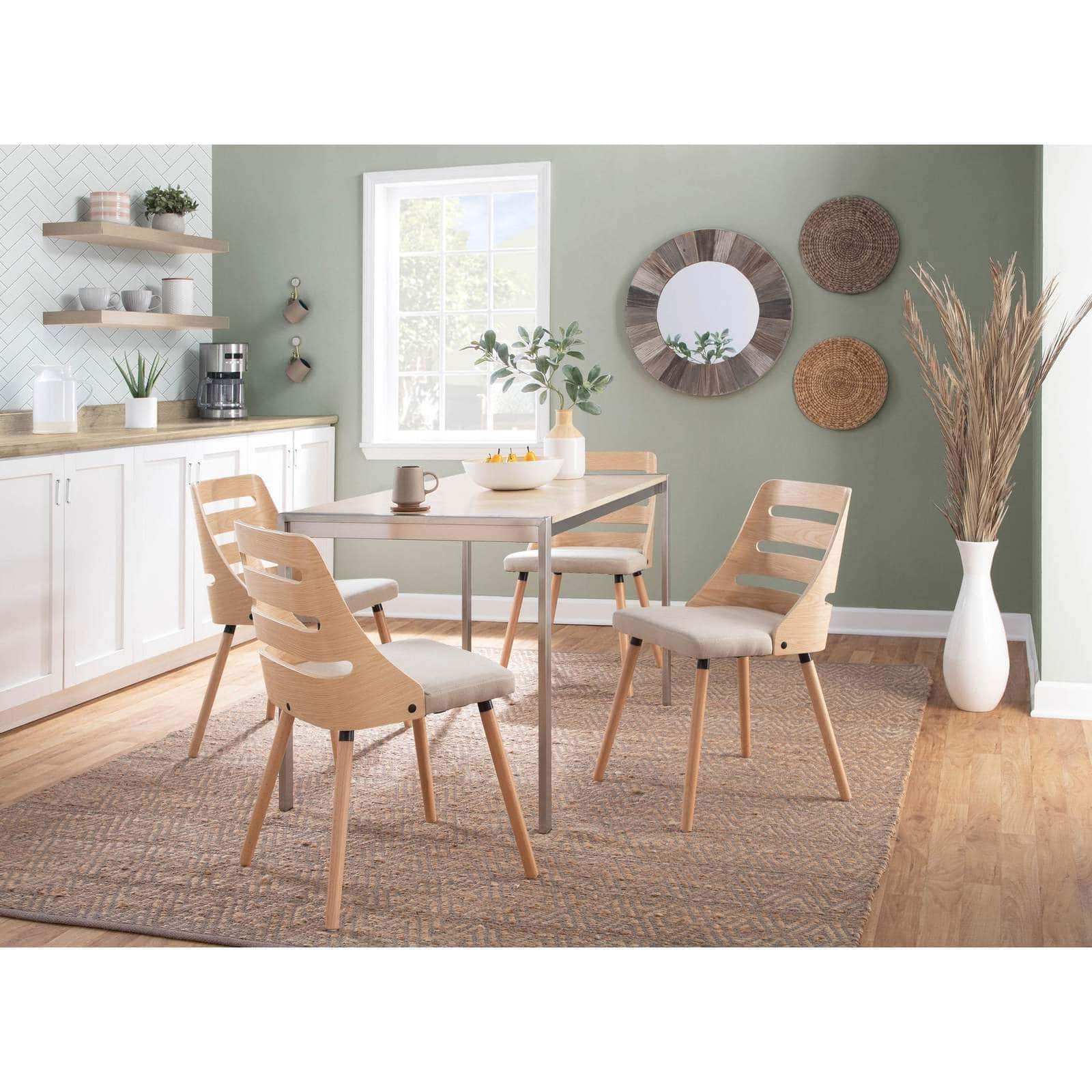 If you're trying to find a versatile chair, this one is worth a look. The light wood and cream color cushion match almost any mid-century modern dining room. If you're looking for more of a statement, you can also find this chair in a blue and walnut or green and walnut finish.
Conclusion
If you've decked your home out in mid-century modern pieces and you're in the market for dining chairs, there are a lot of great styles to choose from.
You can opt for something simple and sleek, like a wood or plastic chair, or you can kick up the comfort by choosing something upholstered.