Decorated Life is reader-supported. When you buy through links on our site, we may earn an affiliate commission. Learn More
26 Cool Things to Put in Your Room
When you decide to redecorate or move into a new space, it can be a struggle to put your personality on a blank white box, but start online shopping, and that struggle suddenly turns into a fun way to spend your evenings.
There are so many cool bedroom accessories online that range from unique and quirky to understated and modern. So, grab a cup of coffee and scroll through some of our top picks of the best bedroom accessories.
Let's Talk about THE Gold Flamingo Lamp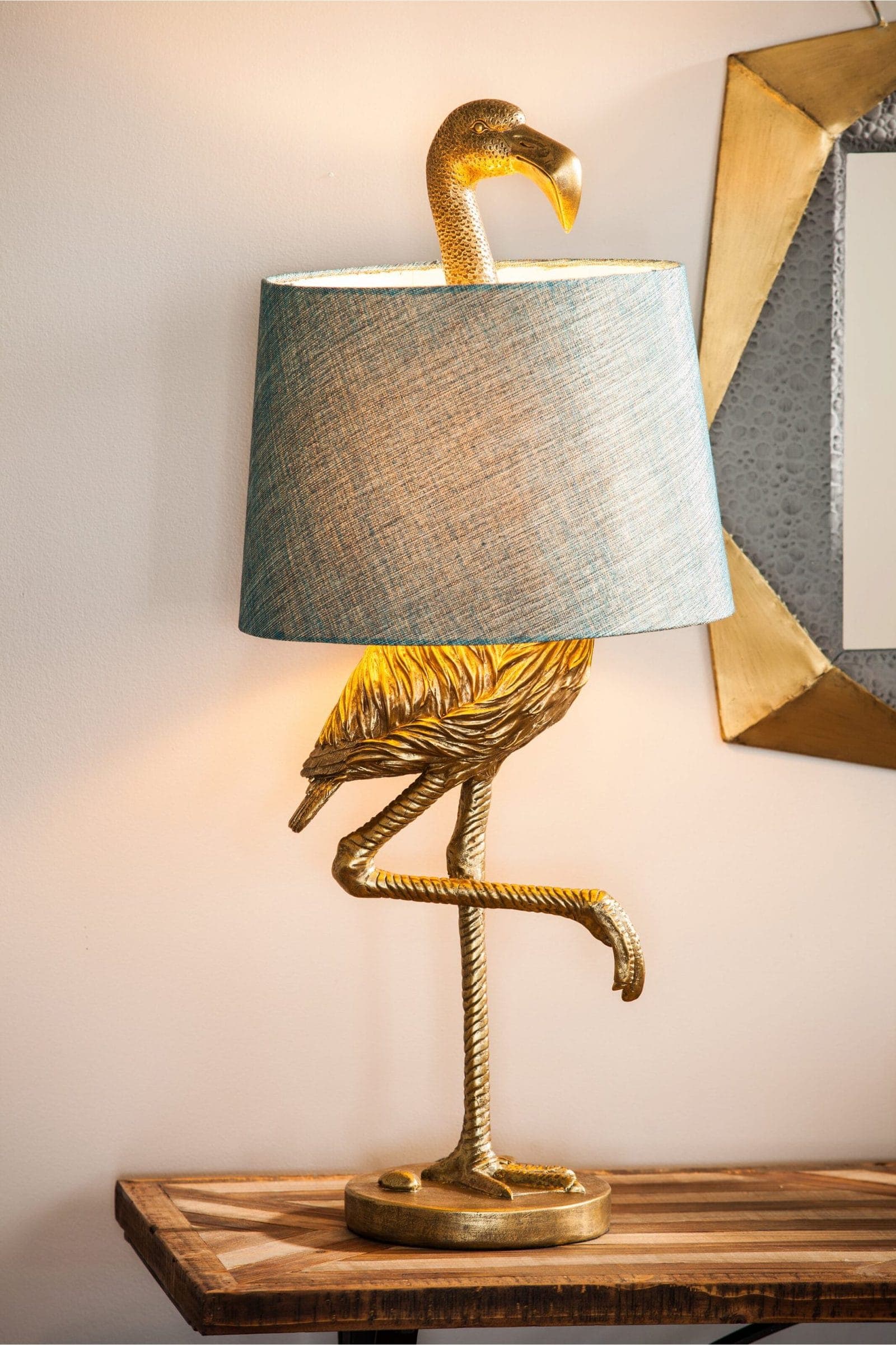 Animal lamps are nothing new – they've been doing the rounds on the internet for a few years now with good reason – but that doesn't make them any less cool.
This gold flamingo lamp definitely makes you smile when you look at it, and it instantly has the "I want that" factor, which makes it undoubtedly one of the coolest bedroom accessories. It comes with a green lampshade, but it's very simple to change this to match with your own decor, or keep the green and give your space a pop of color!
Turn your Bed into the Ultimate Den with a Canopy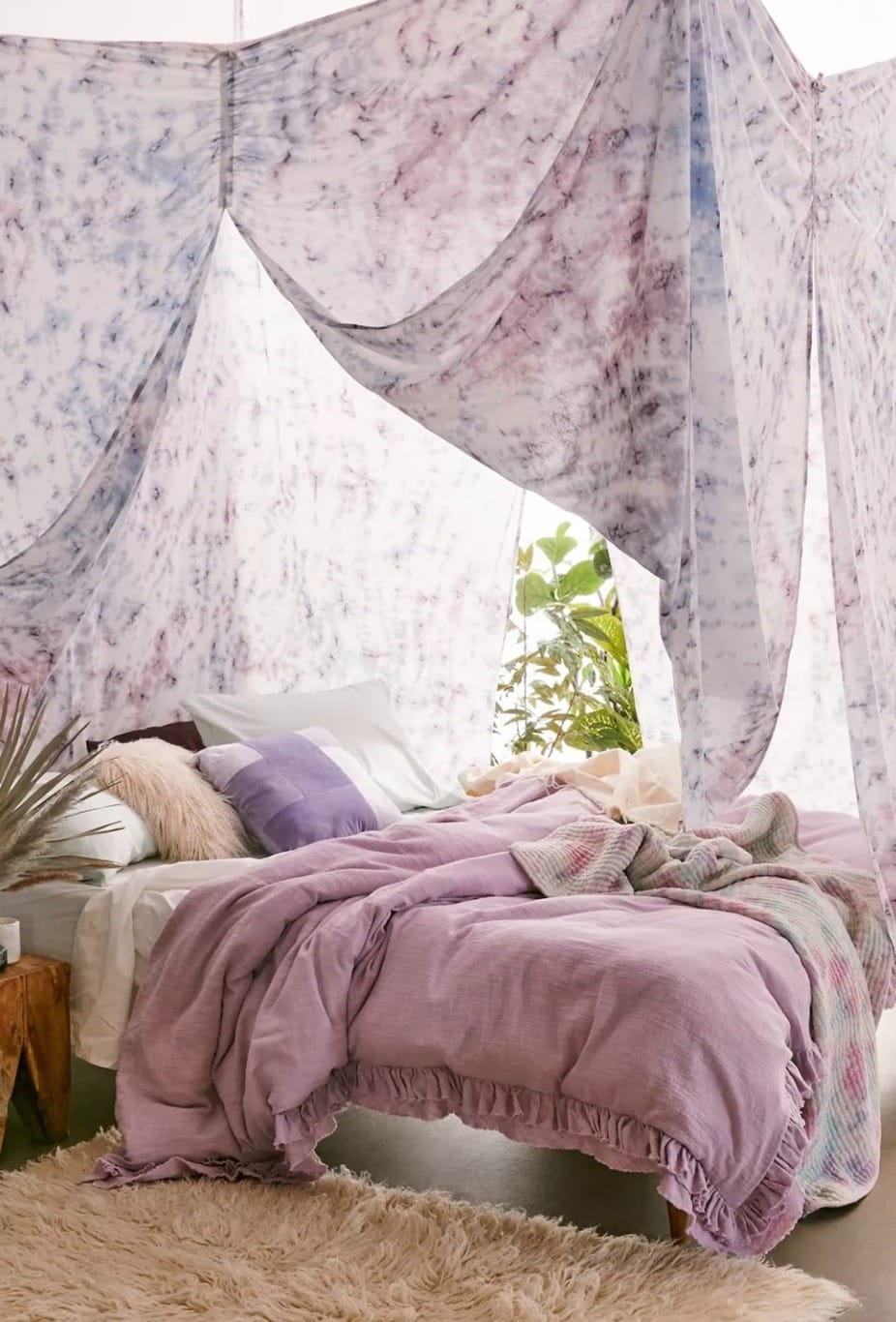 One of the ultimate dreams as a kid is to have your own secret hideaway. You probably spent a ridiculous amount of time making forts on Saturday mornings, and let's be honest, you still want to now, don't you?
The difference is that you're an adult now, so you have your own money, and if you want to build a blanket fort, there's no one to stop you! Having said that, this canopy from Urban Outfitters is definitely a more Instagram-friendly way of having your own fort and is a really cool bedroom accessory.
Organize your Clutter with this Stunning Decorative Tray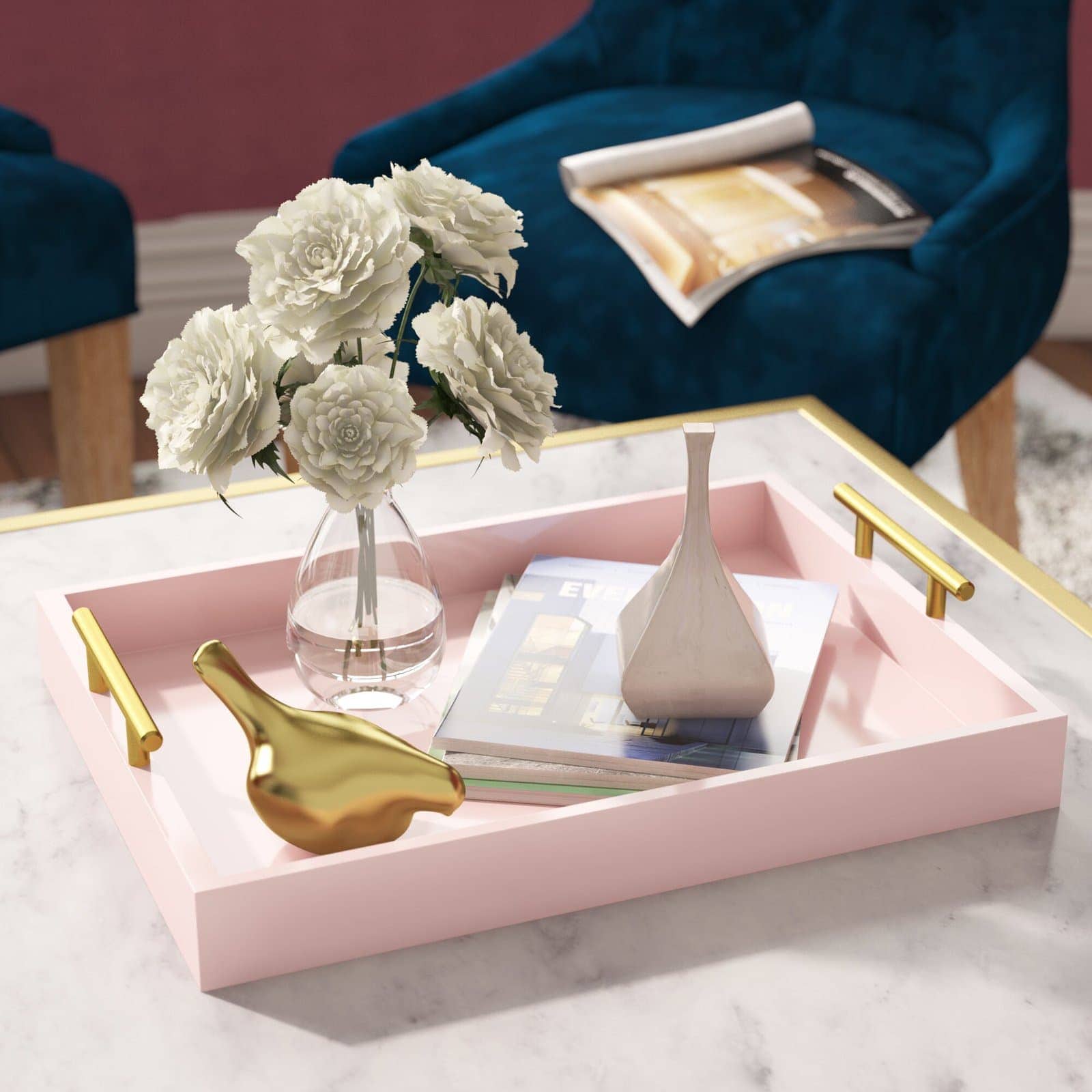 One of the most important styling hacks that no one tells you until you're older is that if you leave things out on the side it's considered clutter, but if you put the exact same objects on a stylish tray or plate it's suddenly decorative.
Adding a tray to any table or desk space that's looking a little messy is an instant way to elevate your room decor. This gorgeous tray comes in almost every color you could imagine so it will fit perfectly with your theme, making it one of the best bedroom accessories.
Add a Touch of Glamour with these Unique Book Ends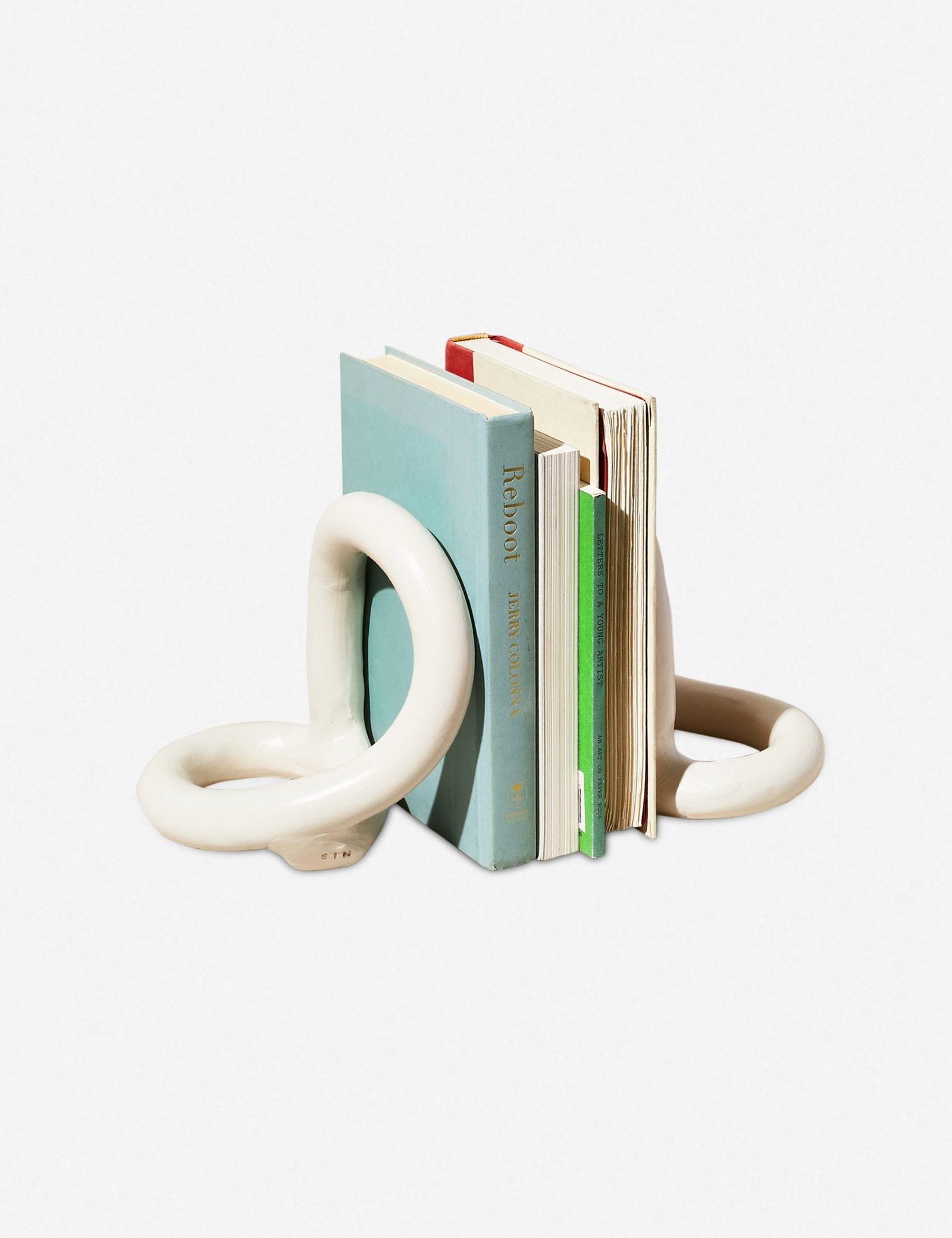 If you're looking for cool pieces to decorate your bedroom then bookends are always a must. Not only do they help to keep your books organized, but they look pretty cool too, making them the perfect accessory for your shelves!
Despite being two separate pieces it looks like they wrap around the books as if they were custom made just for you. Choose your best books to display because any guest will be staring at them for hours trying to work out how they fit together.
Add Personality to Your Space with Cool Furniture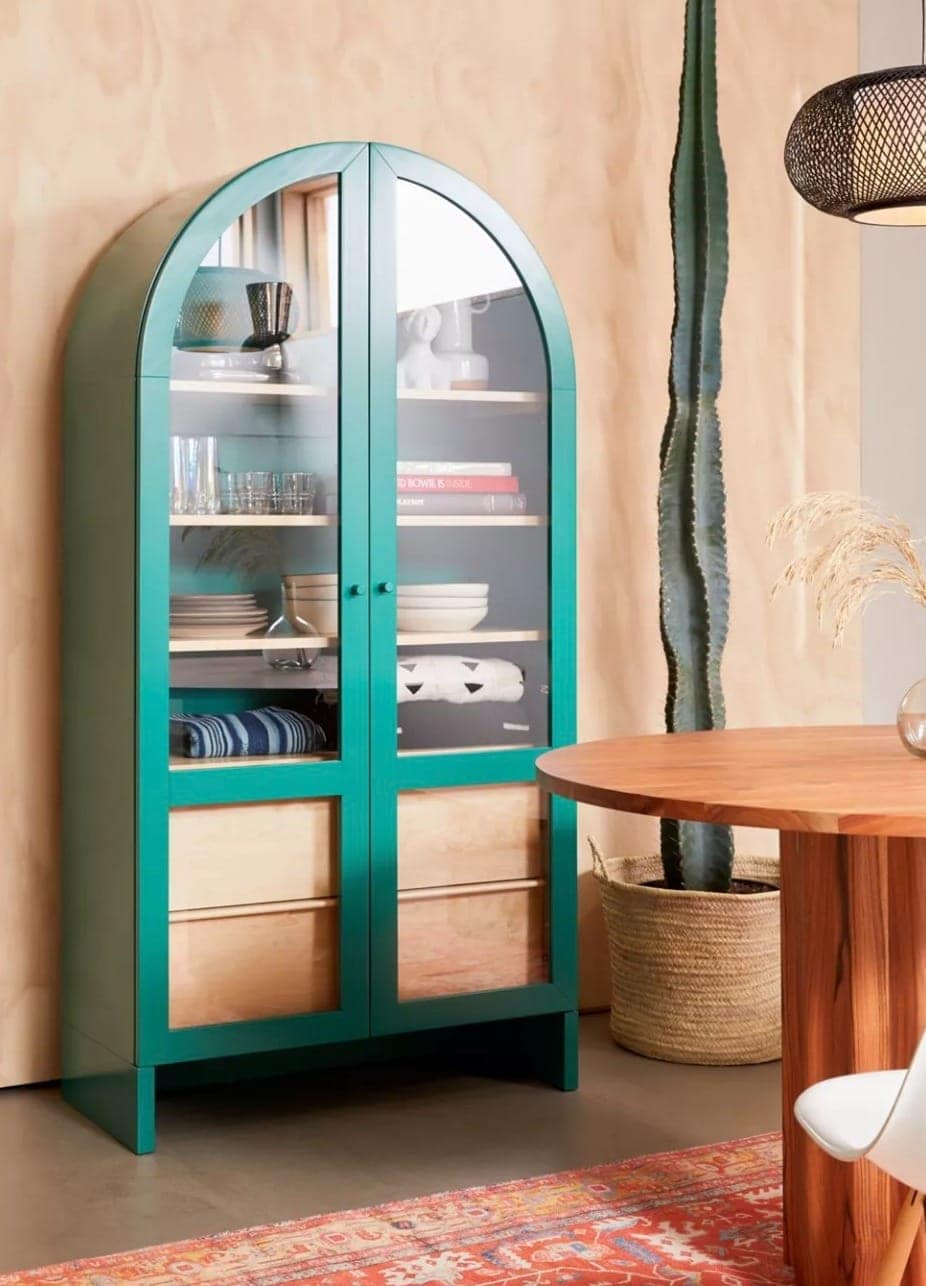 If you're looking for a standout piece that will be the centerpiece in your new room then this archway cabinet definitely fits the bill.
It comes in a variety of colors and has a really interesting shape that will give your room a lot of personality. Add some baskets to hide what you don't want people to see, then use a few of the shelves to make a pretty display that shows off your quirks.
Use these Cool Pots for Anything – Not just Plants!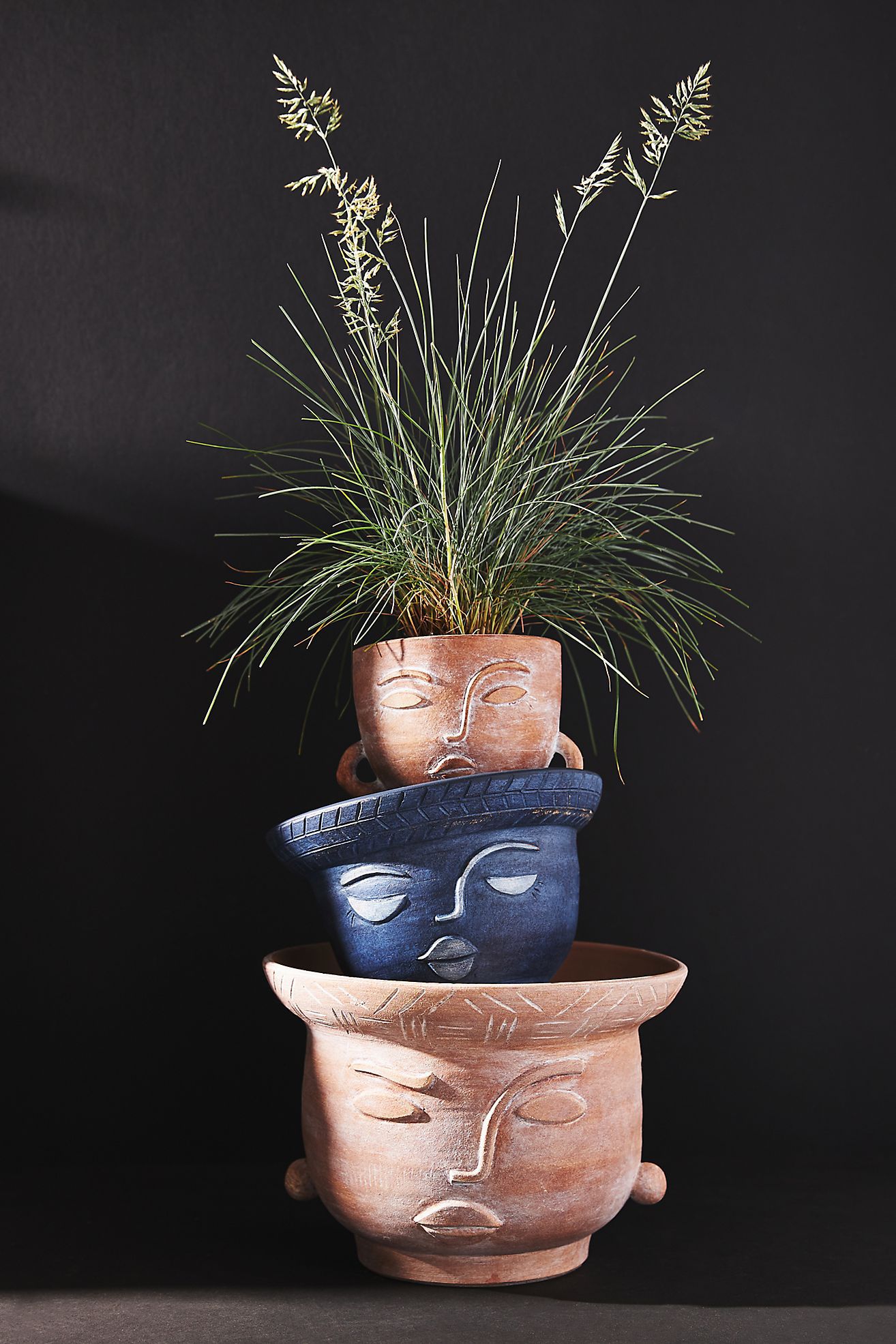 Anthropologie is known for having weird and wonderful things that can't be found anywhere else, so it's an excellent place to look if you want to find cool stuff for your bedroom.
These planters are no exception. If you love a relaxed boho theme then face design and earthy colors will fit your space perfectly. Yes, they're plant pots, but if you don't need any more plants in your room then use them to store whatever you need – paperclips, hair ties, and stationery would all work well.
Enlarge Your Space with a Unique Mirror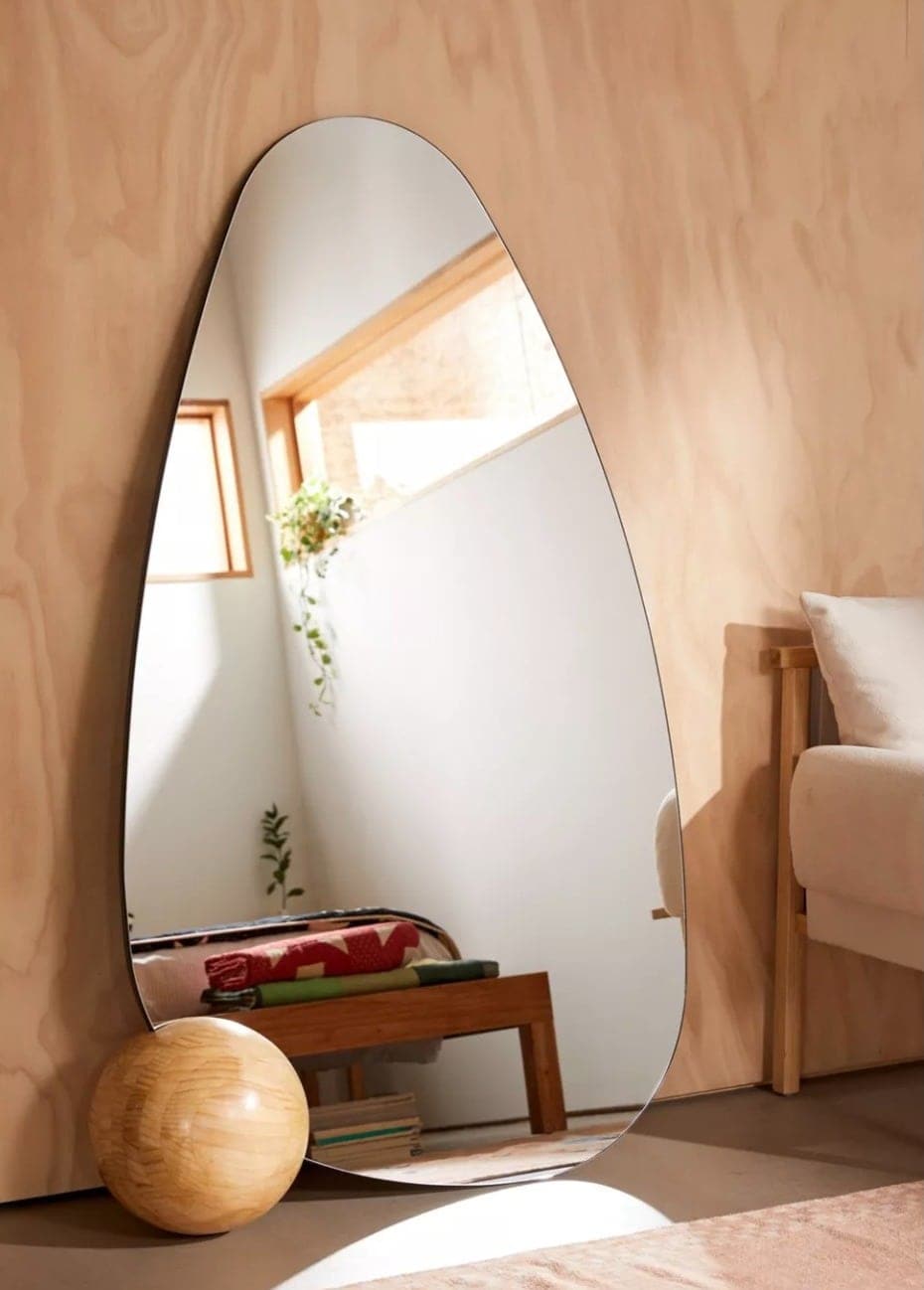 One of the easiest ways to make your room feel bigger and brighter is to add a mirror, and there is no shortage of options if you know where to look.
This organically shaped mirror features a simple frameless design but thanks to the unusual shape it feels fresh and modern and is definitely cooler than buying the simple stand mirror that everyone else has.
Add some Fairytale Magic with Ivy Vine String Lights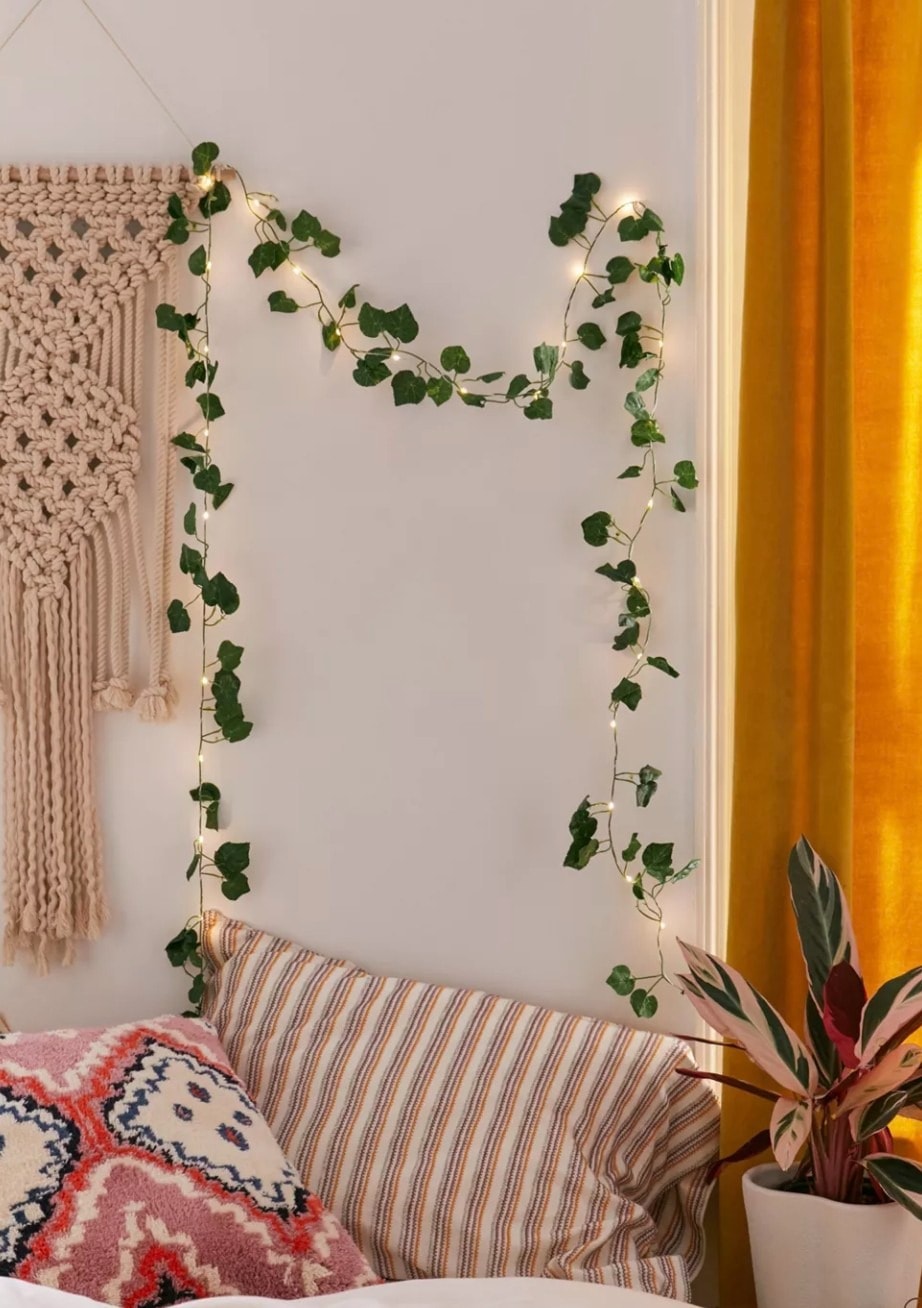 There's no question that string lights are one of the best bedroom accessories you can choose.
They're perfect for making your room feel cozier in Winter, or for setting the mood for a film night with your friends. However, the basic white string lights can feel a little boring, and if you love the look of plants but don't want to look after them then this ivy vine string light set could be the perfect option for you.
Color Changing Smart Table Lamp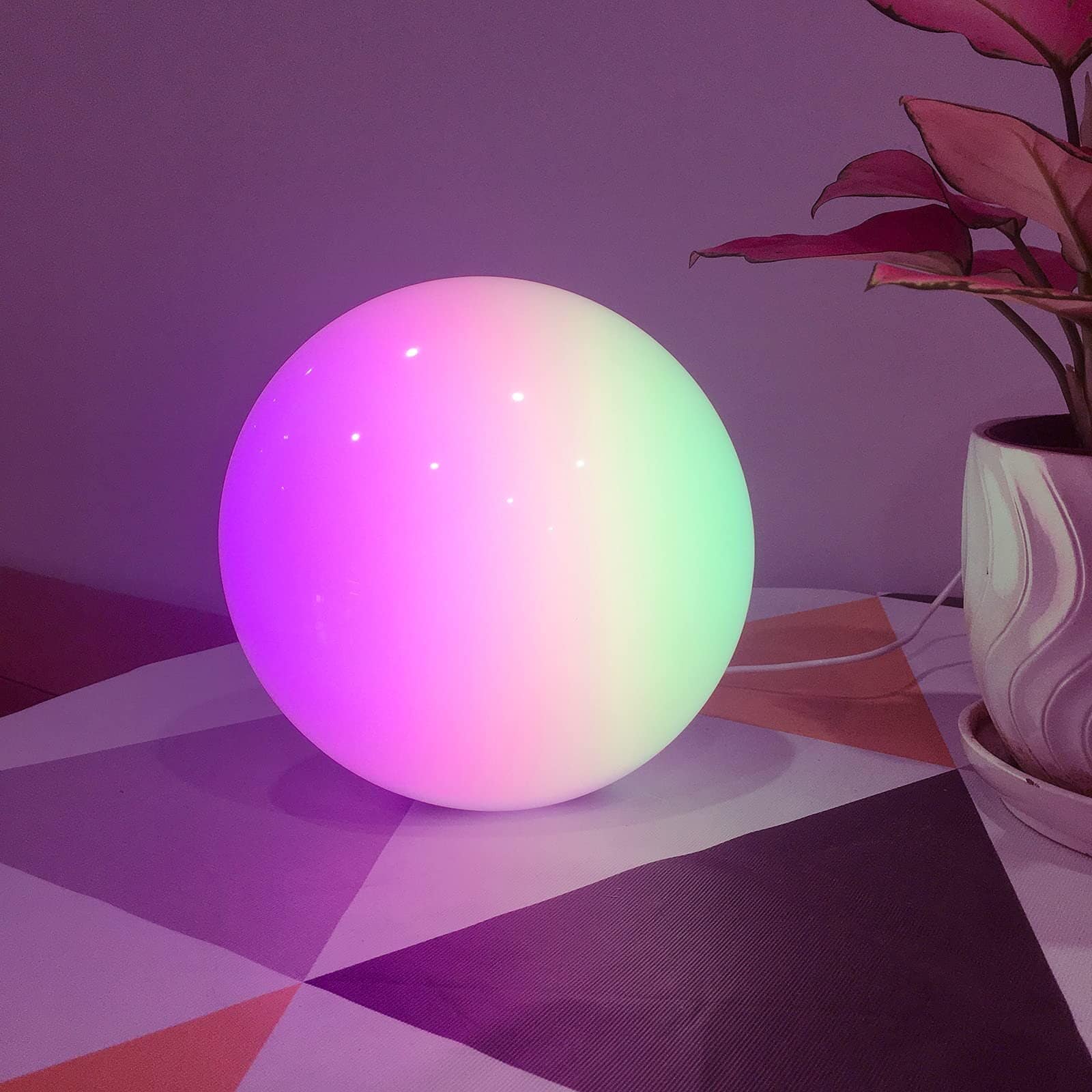 If you're looking for a color-changing bedside lamp in a cool contemporary design, this is the lamp for you. Since it's a smart lamp you can easily connect it to your WIFI and control it through your Alexa or Google home device.
The lamp features a smooth round design that makes it feel almost space age, and it has a choice of 9 different color combinations to choose from depending on your mood. In addition to looking cool, this lamp has loads of amazing features, including 'sunrise' mode and 'breathing' mode. It's a must-have for anyone who loves smart tech!
Get Comfy with this Angled Back Pillow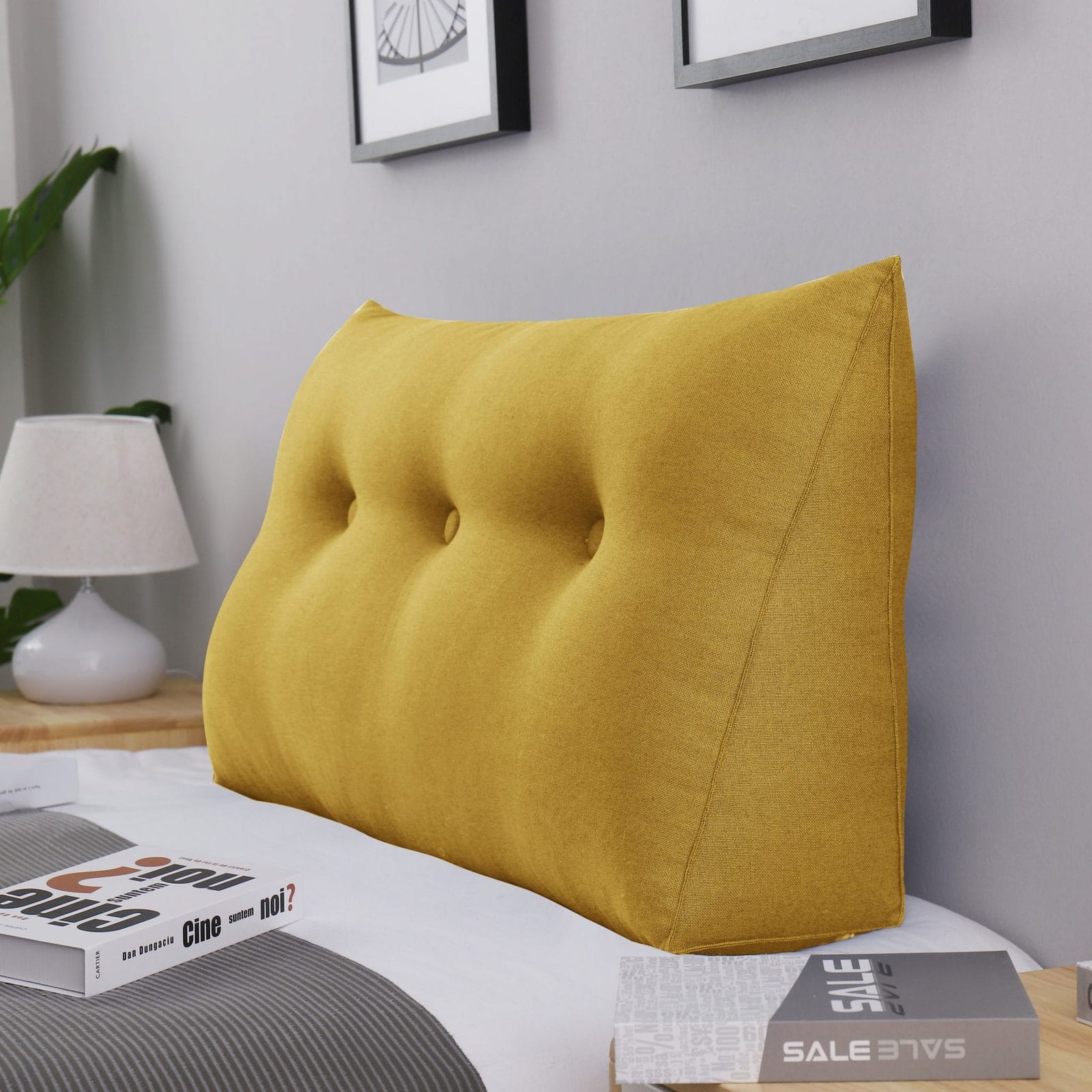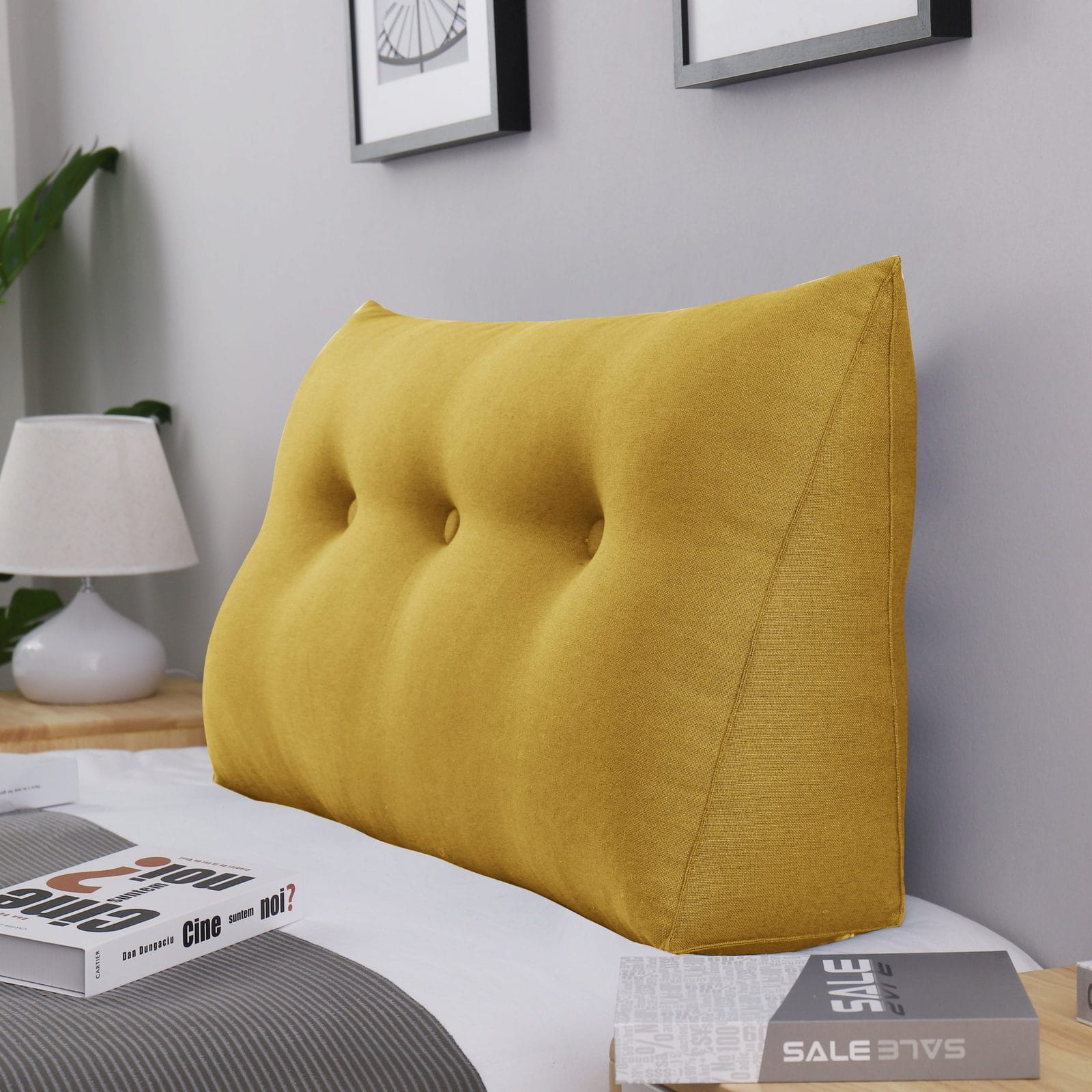 If you work from home or spend a lot of time on your laptop, you're probably used to the back pain you get from sitting up in bed against your pillows – enter this brilliant solution.
This wedge-shaped back pillow is designed to go against your headboard, or the wall if your bed is pushed up against it, and will turn your bed into a sofa so you can scroll for hours without getting backache.
Add some Glam With an Oval Mirrored Tray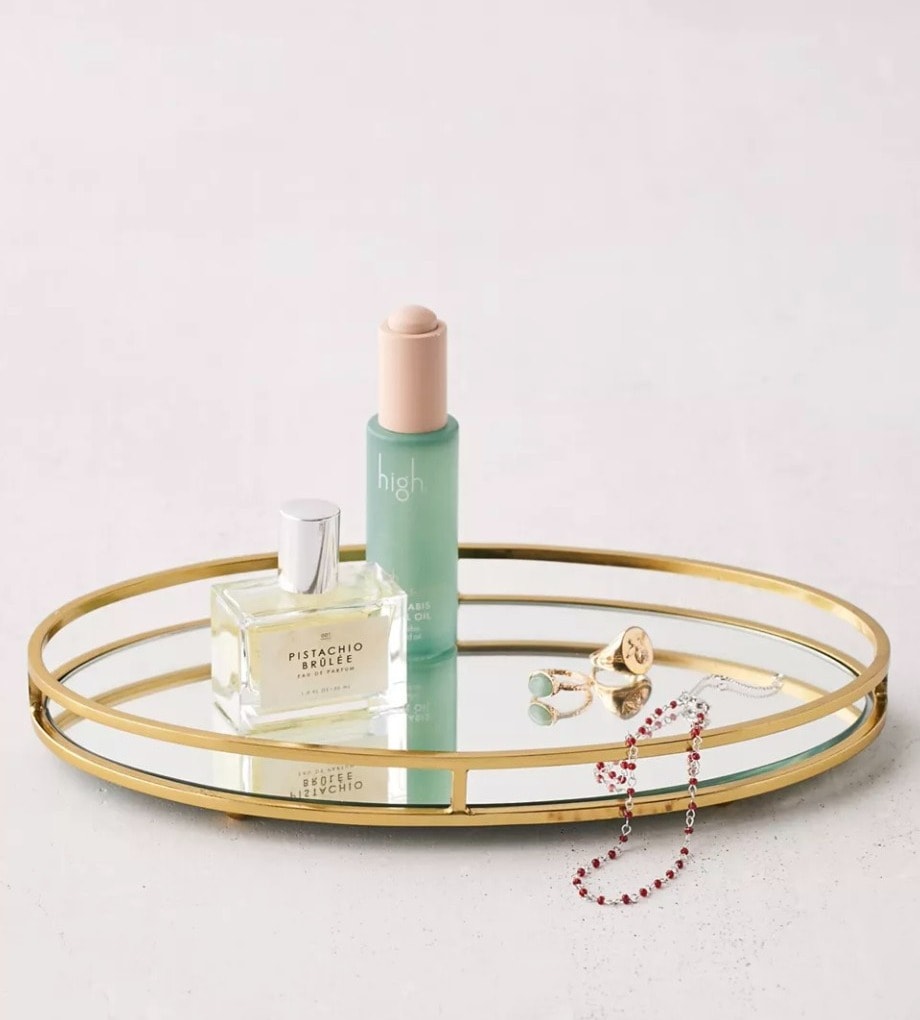 One of the best bedroom accessories is a simple catch-all style bowl or tray. Whenever you get home you'll always find yourself with a pocket full of keys, earphones, and spare change that you need to find a home for.
Normally you end up putting them somewhere and promptly forgetting, but knowing that you have a place for random bits actually encourages you to use it so you don't lose things as often. This gold oval mirrored tray adds a touch of glamour to your space as well as organization.
Make Friends with these Adorable Plant Pots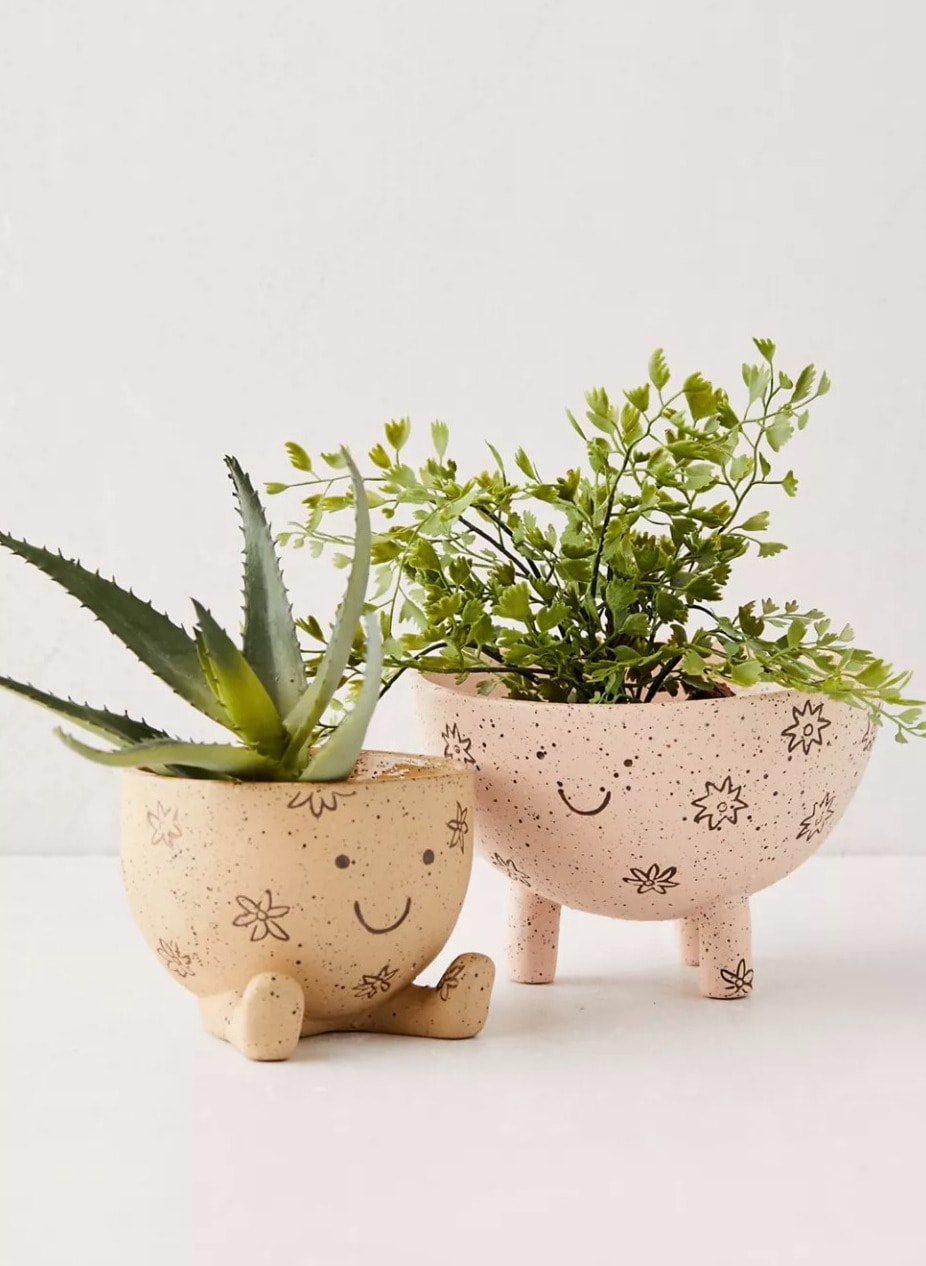 Urban Outfitters has so many cool things to put in your room, and these planters are no exception. They're so cute that you can't help but smile back when you look at them, and choosing a wild-looking plant or a spiky succulent for their hair only makes them more adorable.
These planters will absolutely brighten anyone's day and bring a ray of positivity to your space!
Give your Favourite Book a Home with this Wooden Stand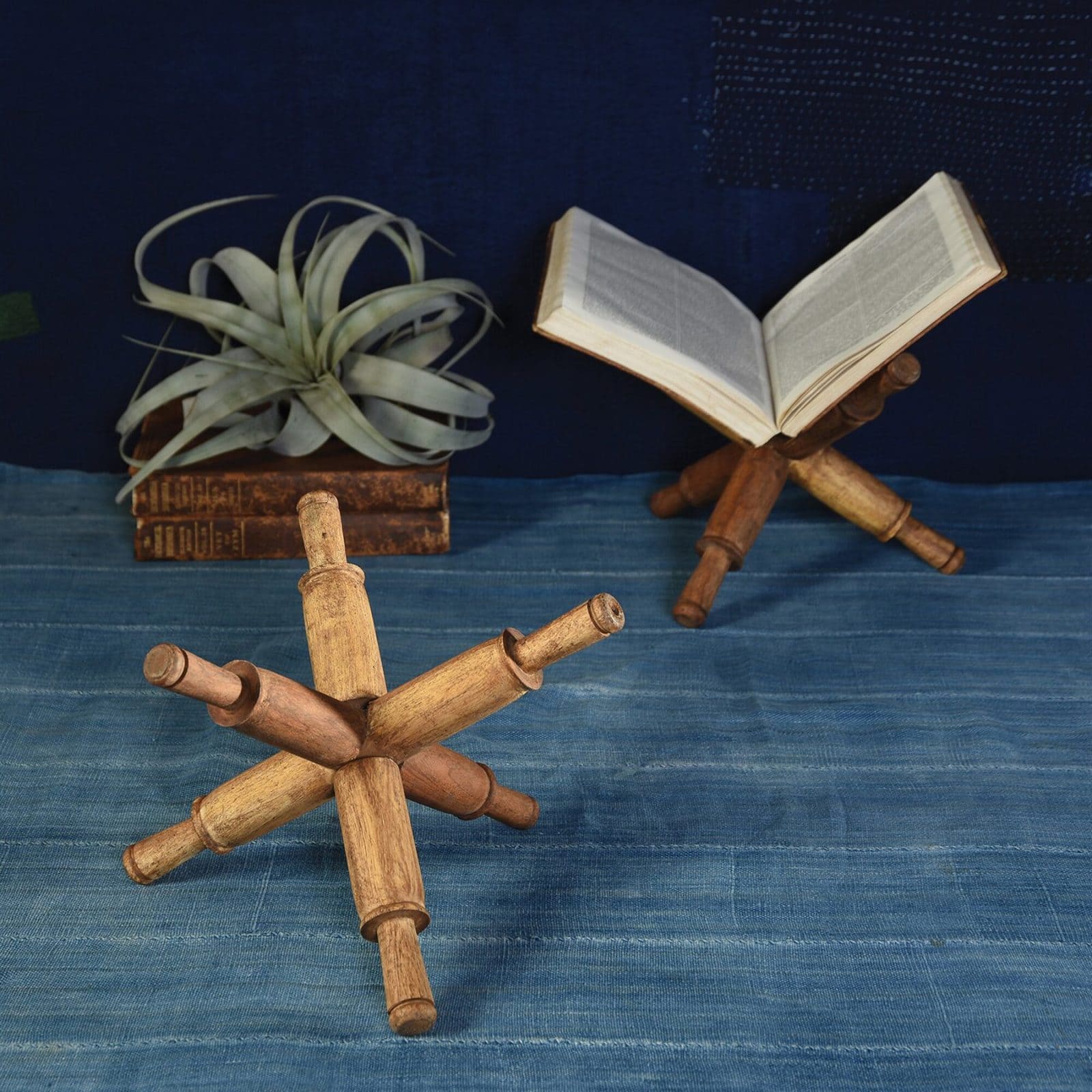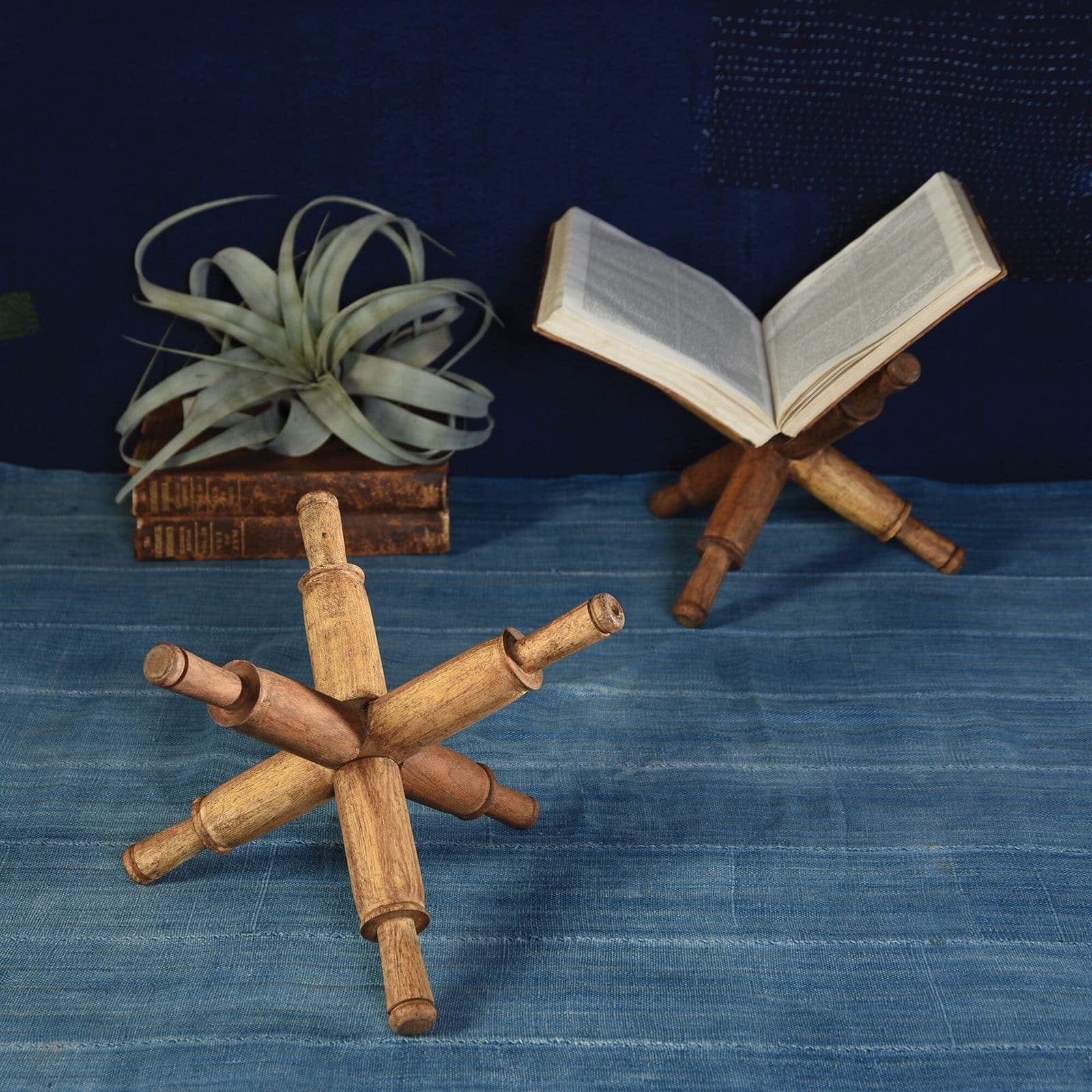 If you love reading, then you need a stand for your current book as well as bookends to hold your collection. This wooden book stand is a really cool bedroom accessory, and it also doubles as an intriguing ornament. Keep it on your bedside table so you can always find your book.
Keep your Memories in One Place with this Unique Shelving Unit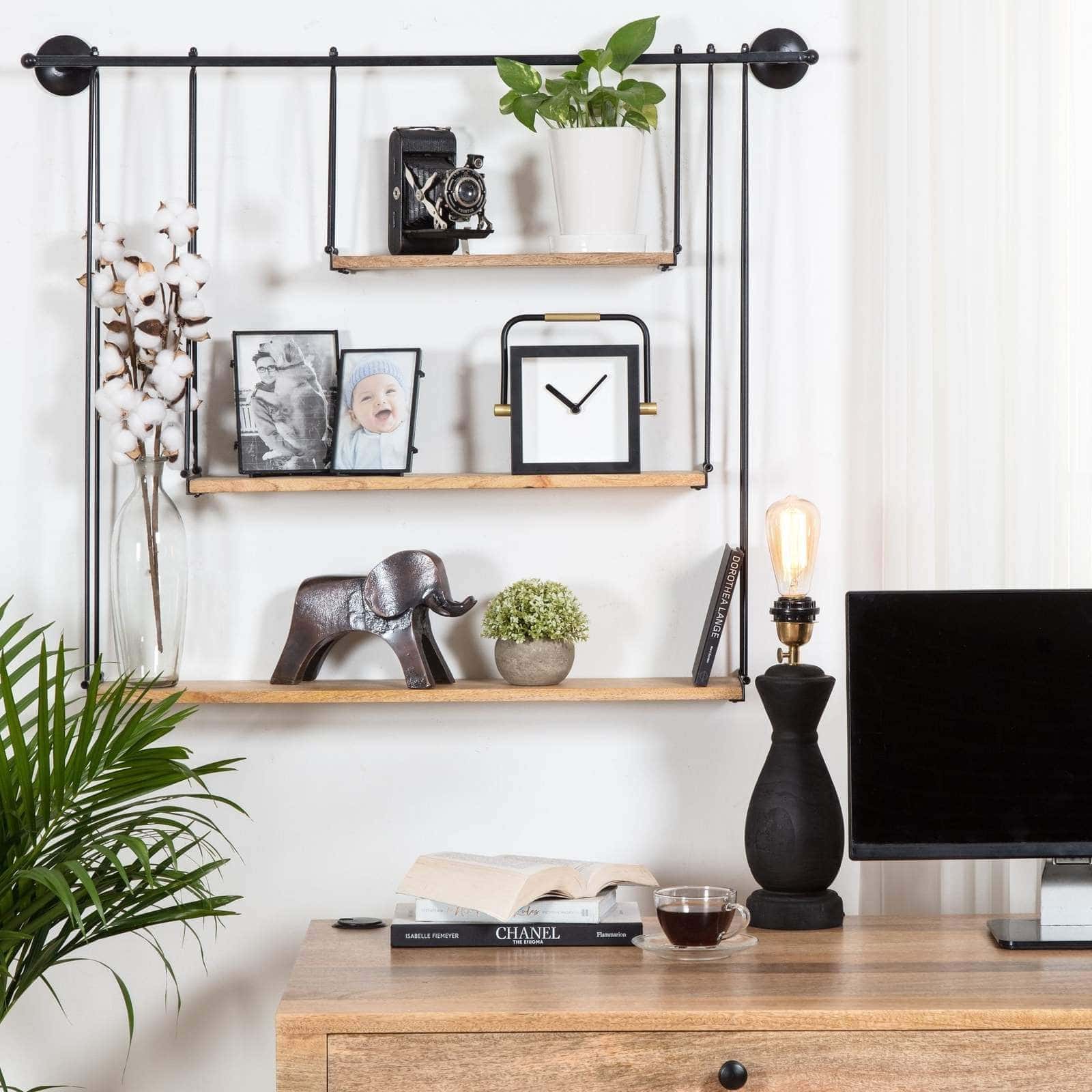 As you get older one of the things you find is that you collect a lot of "things". These things don't have a use but you still can't bear to part with them because they're sentimental. This interestingly shaped shelf is your solution.
Use this to create a feature on your wall that holds all of your memories. Play around with the placement of each object and create a talking point for anyone that comes to visit.
Keep Your Room Cosy with this Modern Tufted Blanket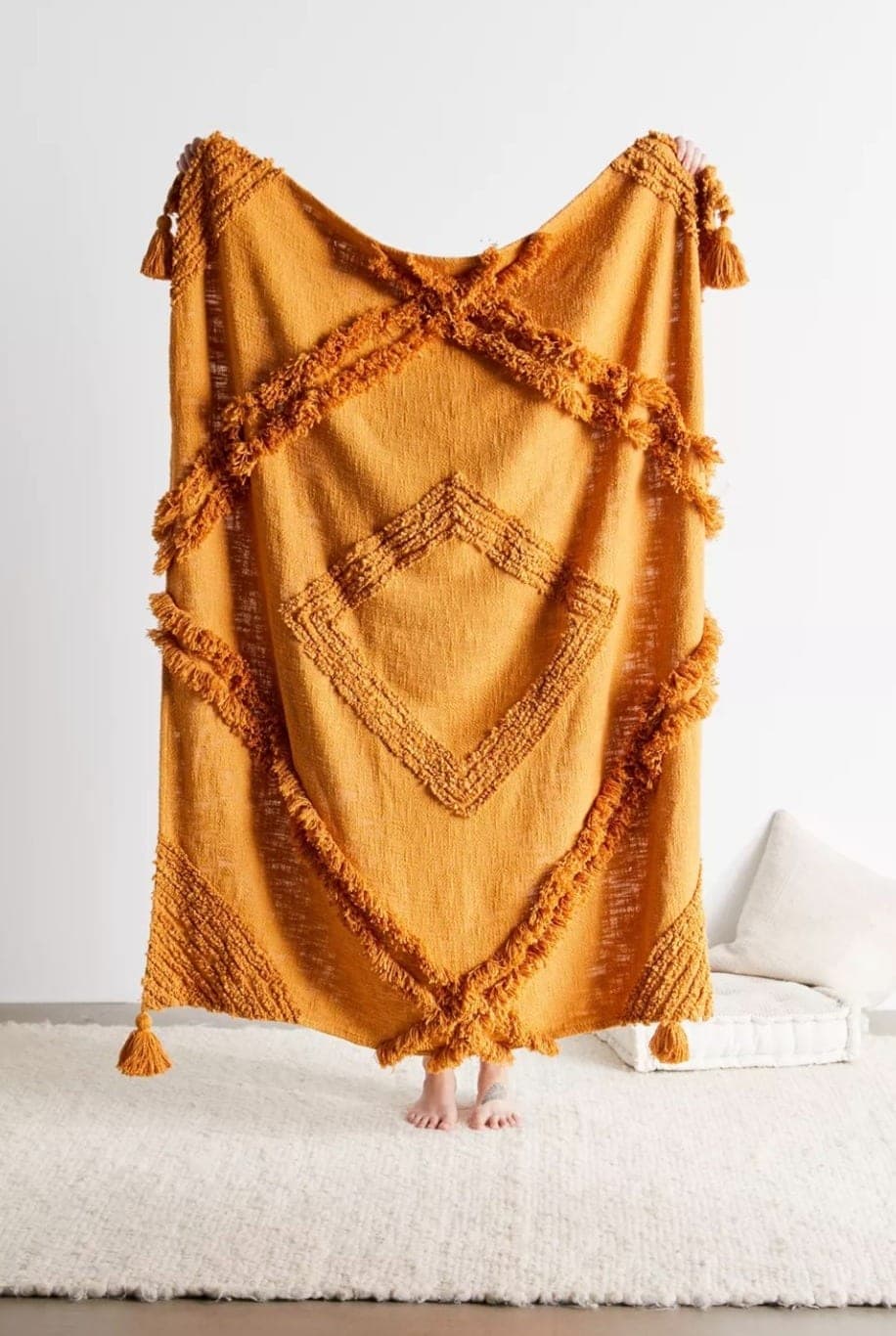 Blankets are a really cool thing to have in your room because all you need to do is throw them across your bed to inject some style into your room with minimal effort. All you have to do is find an on-trend blanket and you've instantly made your room look like a magazine shoot.
This tufted blanket from Urban Outfitters is a brilliant option because it's minimalist but elegant. It also comes in multiple colors so you can choose one that works for you.
High-Fashion Book Ends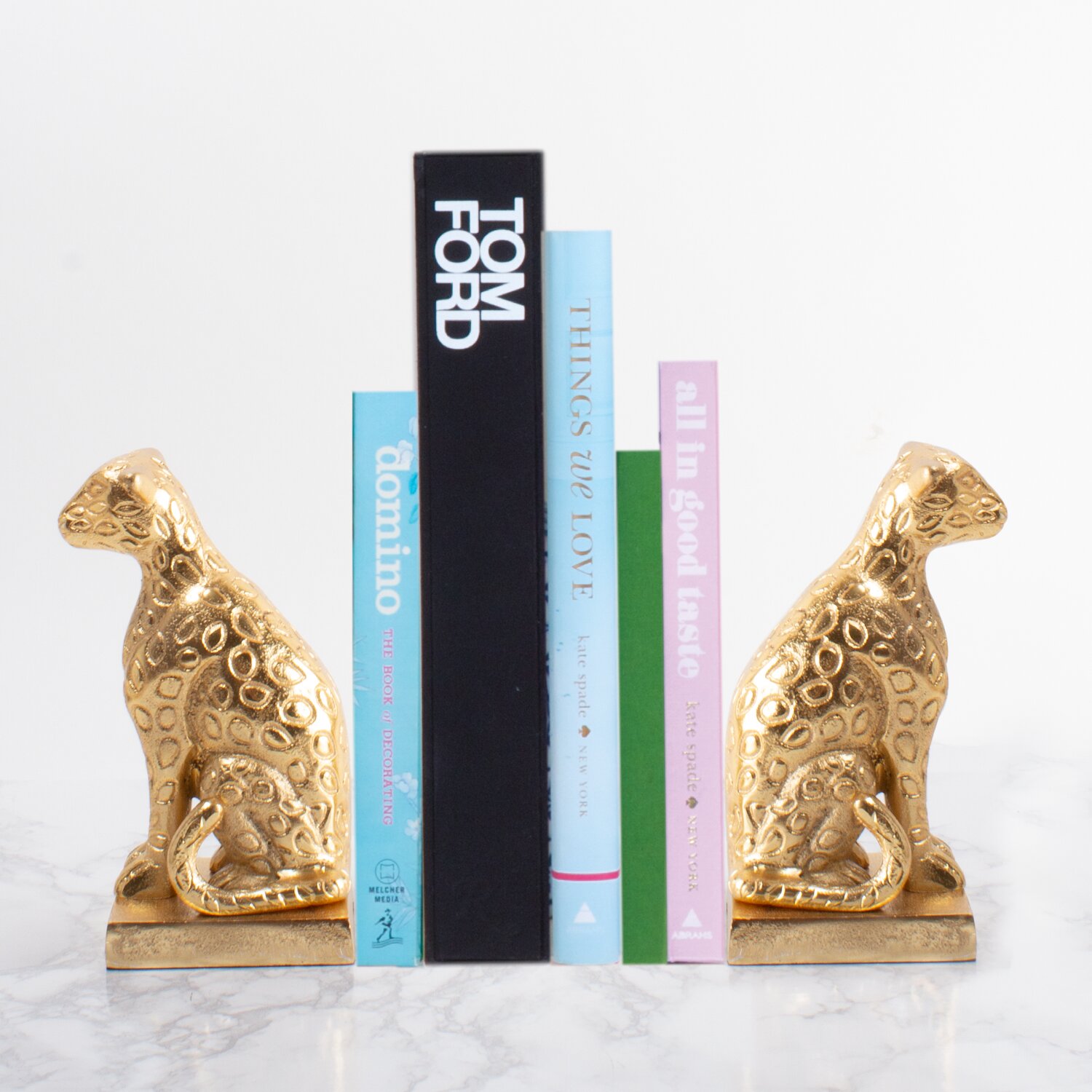 Leopards have always been considered special in the fashion industry, with leopard print everything making multiple comebacks in each decade. However, it's only recently that the animal itself has been trending in the world of homewares.
If you want your room to be on trend then these gold leopard bookends are really cool bedroom accessories. You don't even have to use them to hold up books – place them on your desk or use them as a doorstop. Either way, they'll catch your friends' eyes.
Stylish Gold Rainbow Lamp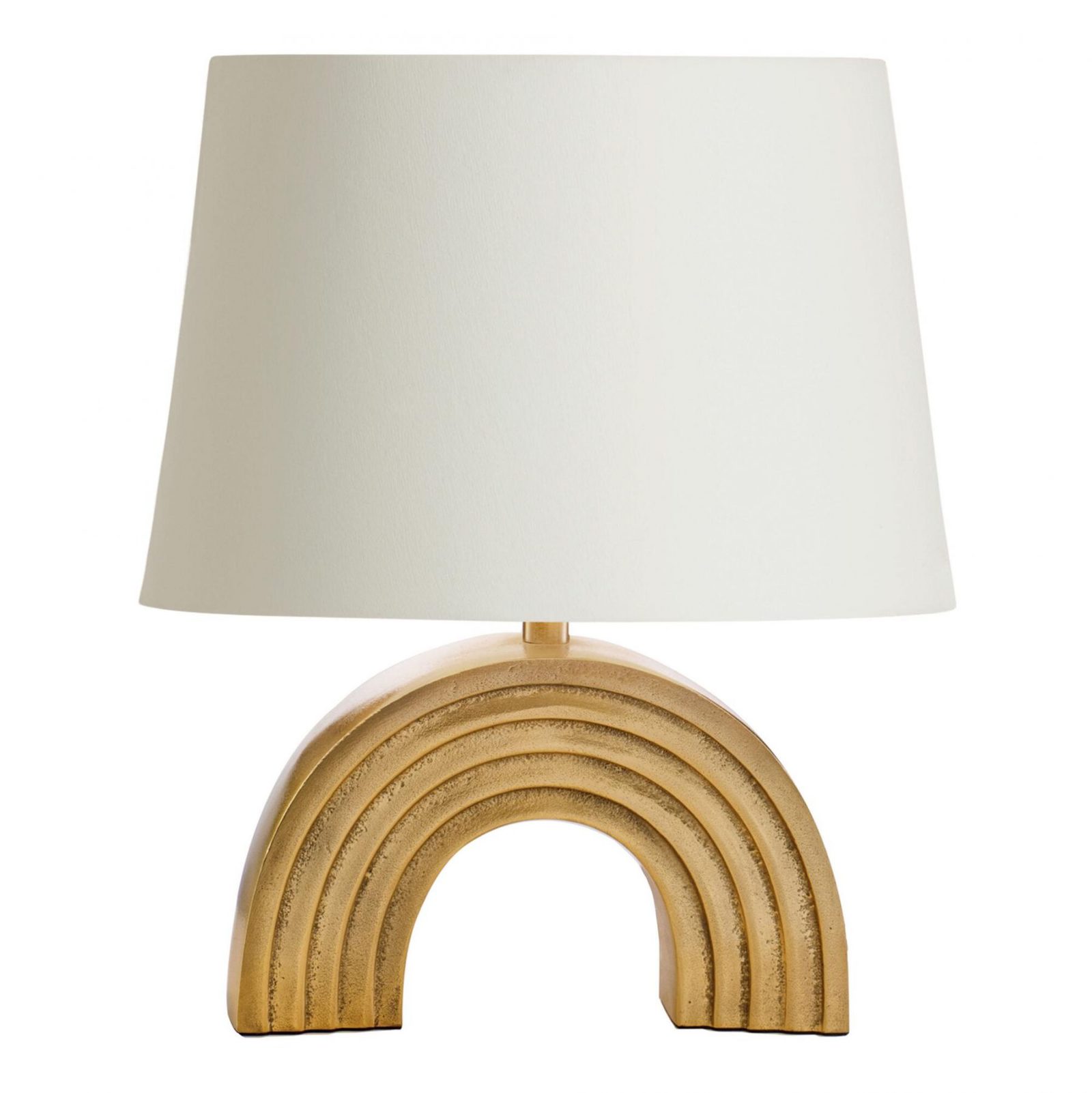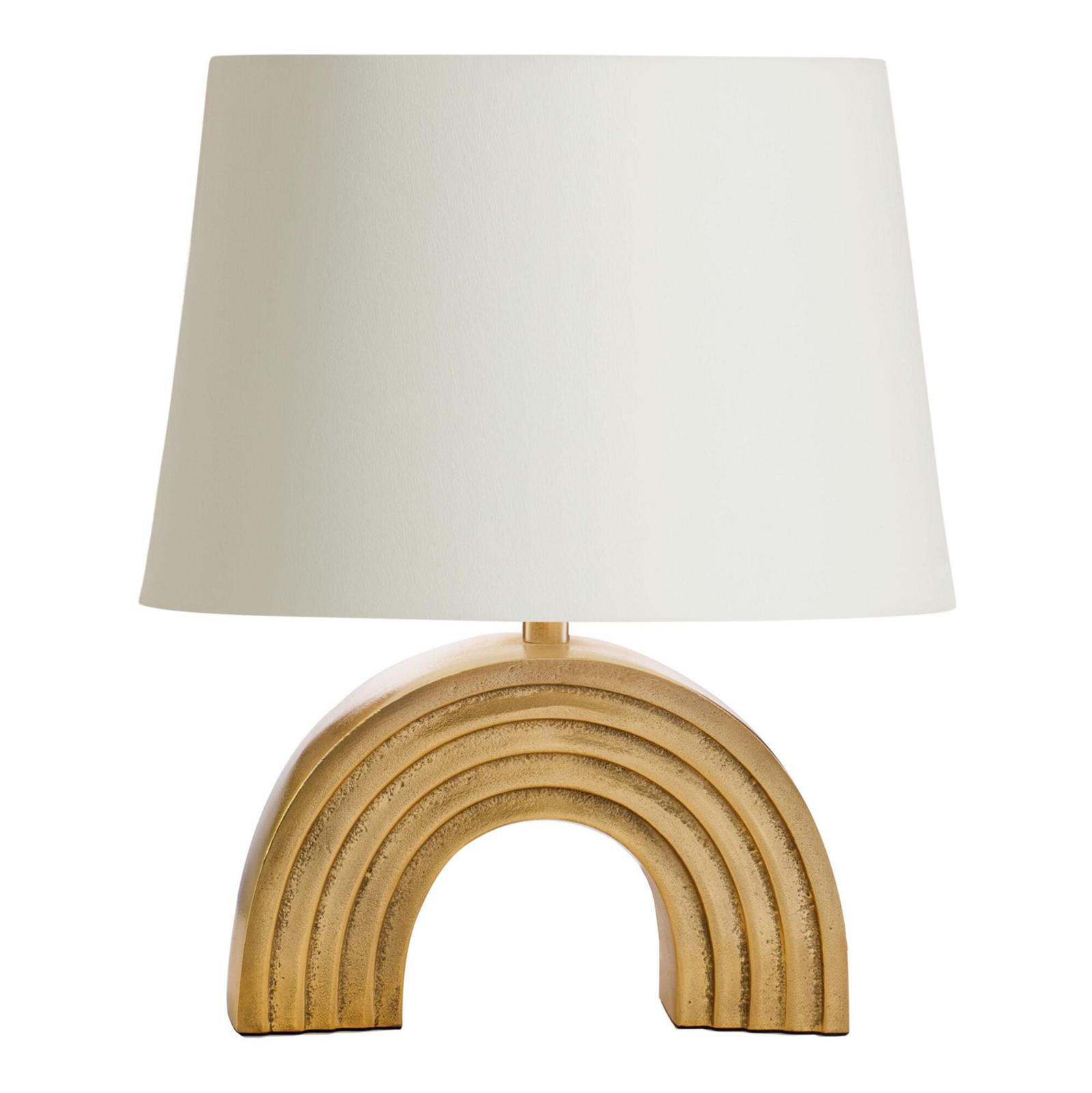 Throughout 2020 rainbows became a really popular motif, being seen just about everywhere from clothes to homewares.
What makes this lamp unique, however, is that it's taken the shape of the rainbow on its own, rather than the color. This makes it a really cool piece to put in your bedroom and a really elevated way of taking part in a trend that will live on past the rainbow's 15 minutes of fame on the internet.
Add a little Natural Texture with this Rattan Chair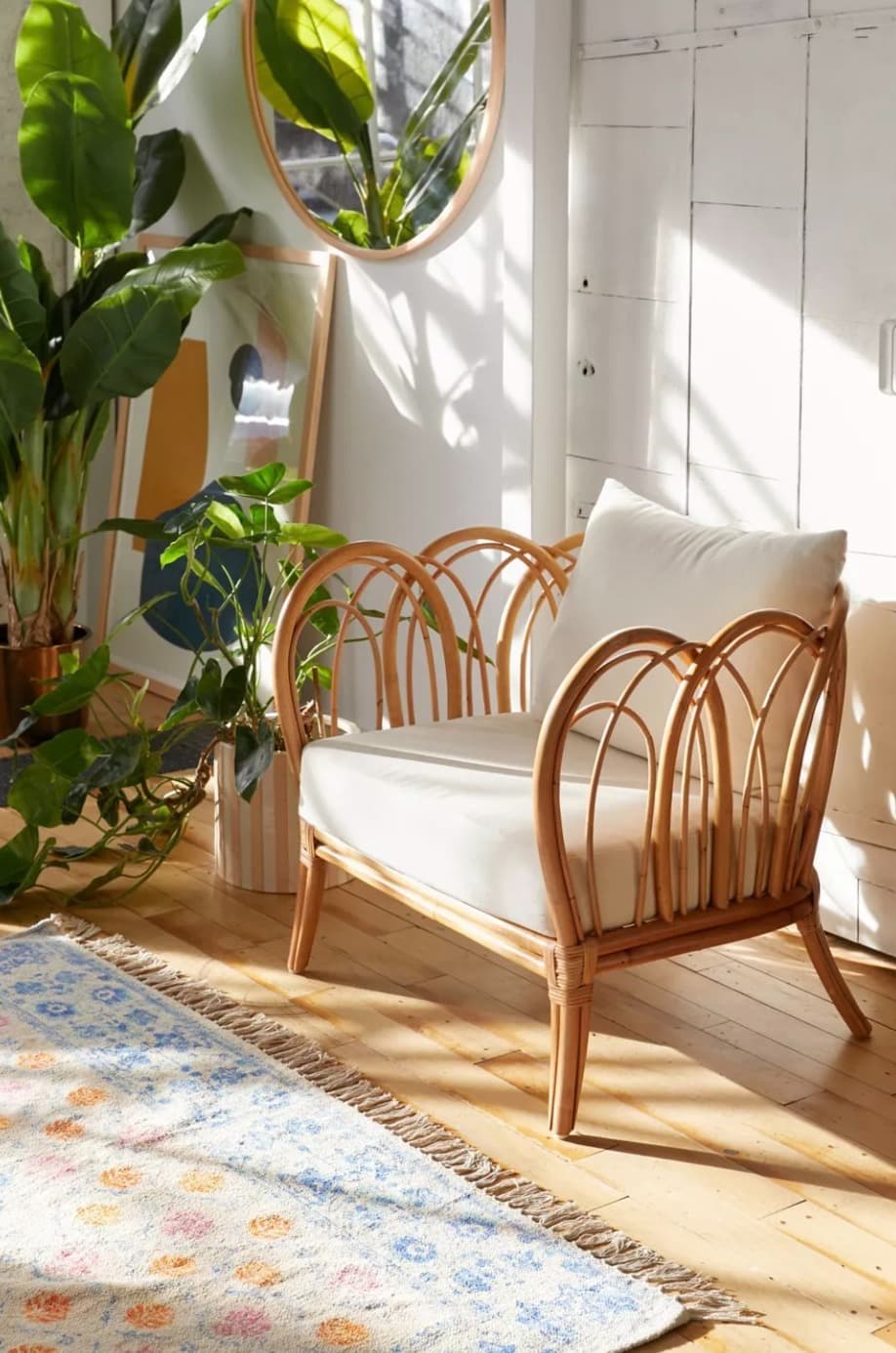 Every bedroom should have a chair if there's space for one. Whether you sit on it or use it as an in-between stage on the wardrobe to washing cycle is up to you, but adding a chair makes the room instantly feel more spacious and like you've really considered the design of the space when planning your new room.
This rattan material adds a natural texture which is really calming, undoubtedly making it a cool bedroom accessory.
Every Room Needs a Pouf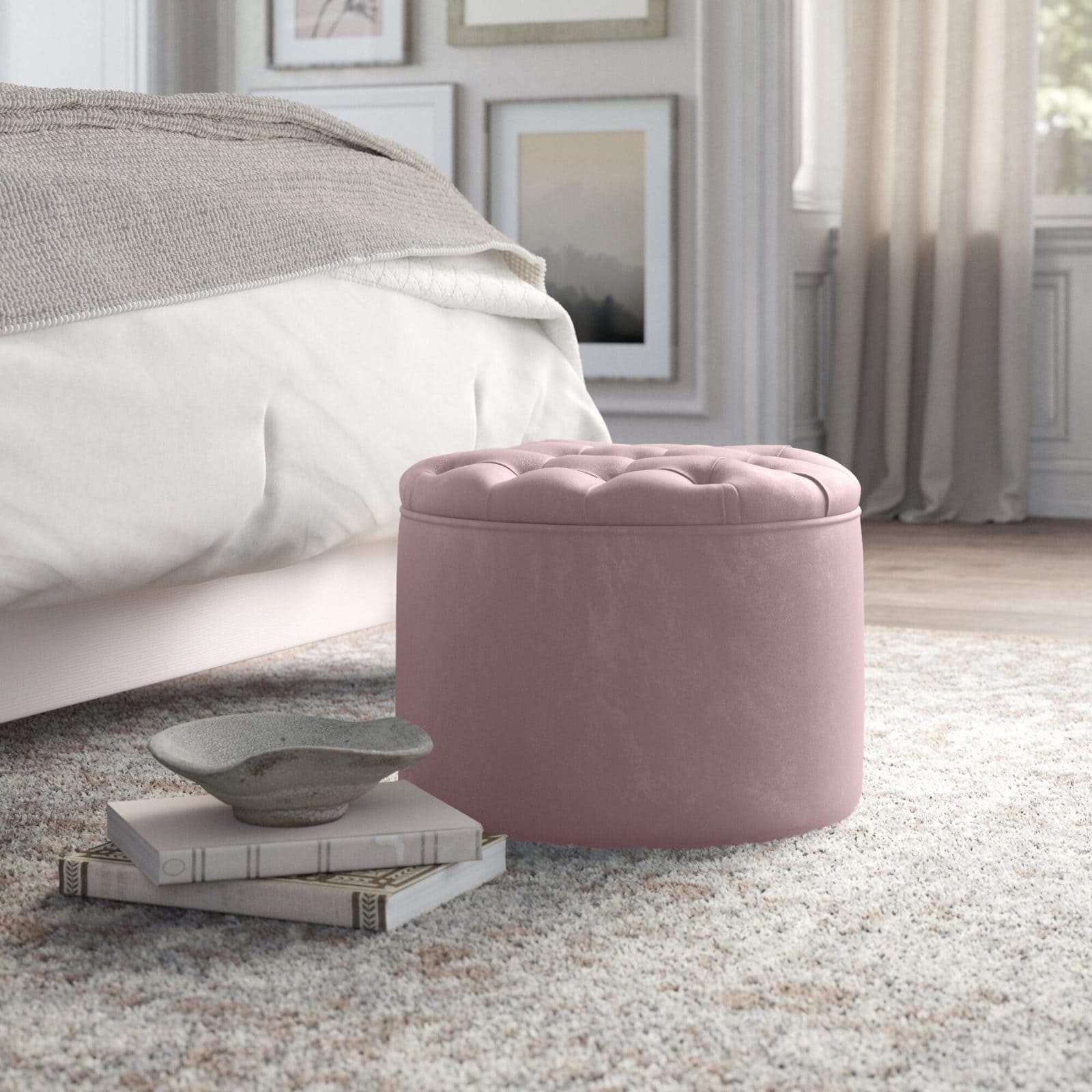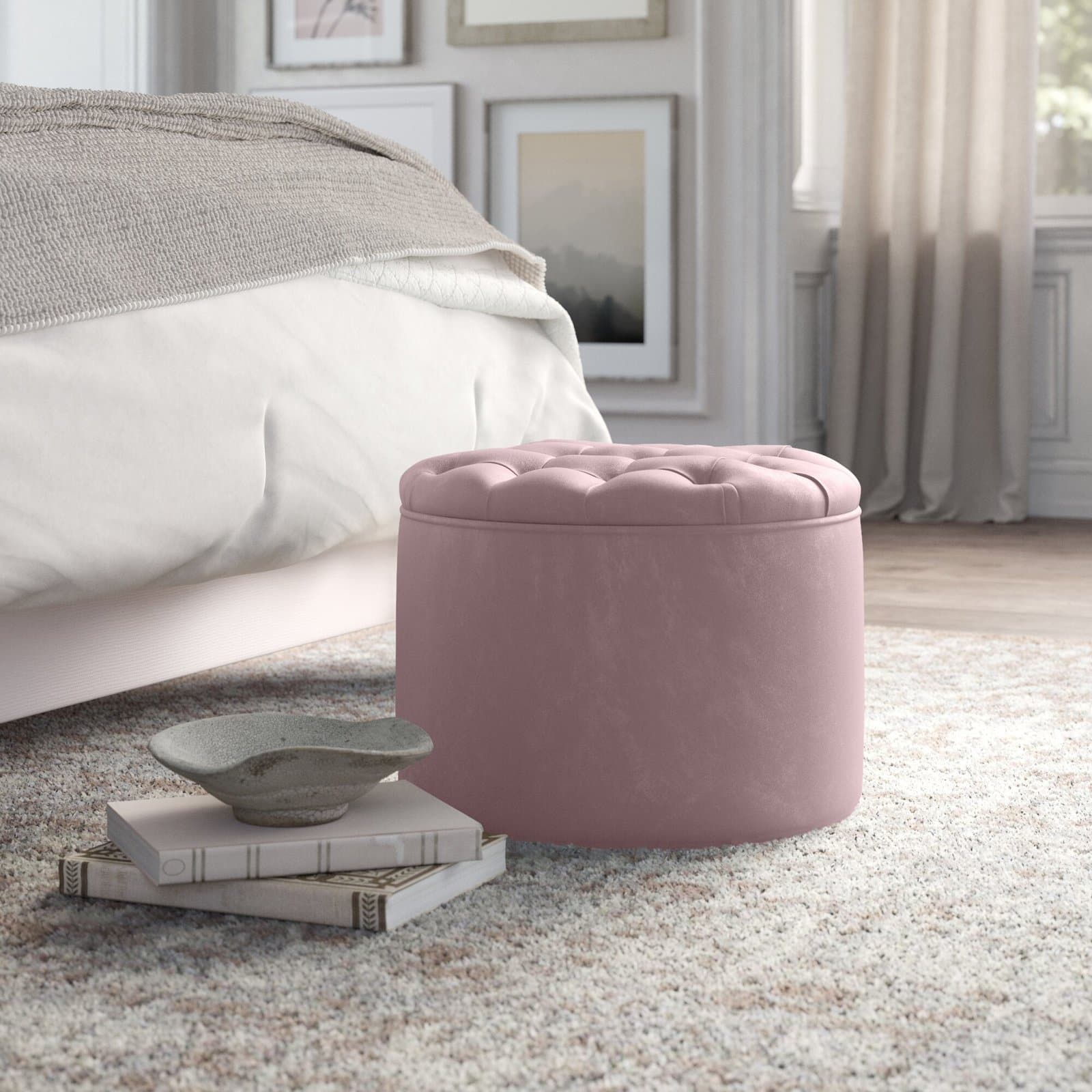 If you don't have enough space for a chair, then poufs are really cool things to have in your room. They're a lot more versatile than a chair and take up less space.
You can put a tray on top and use it as a mini table, pull it out and put your feet on it when you want to stretch out, or you can use it as extra seating if your friends come to visit. Whatever you use it for, a pouf is one of the best bedroom accessories.
Add Some Greenery with Zero Effort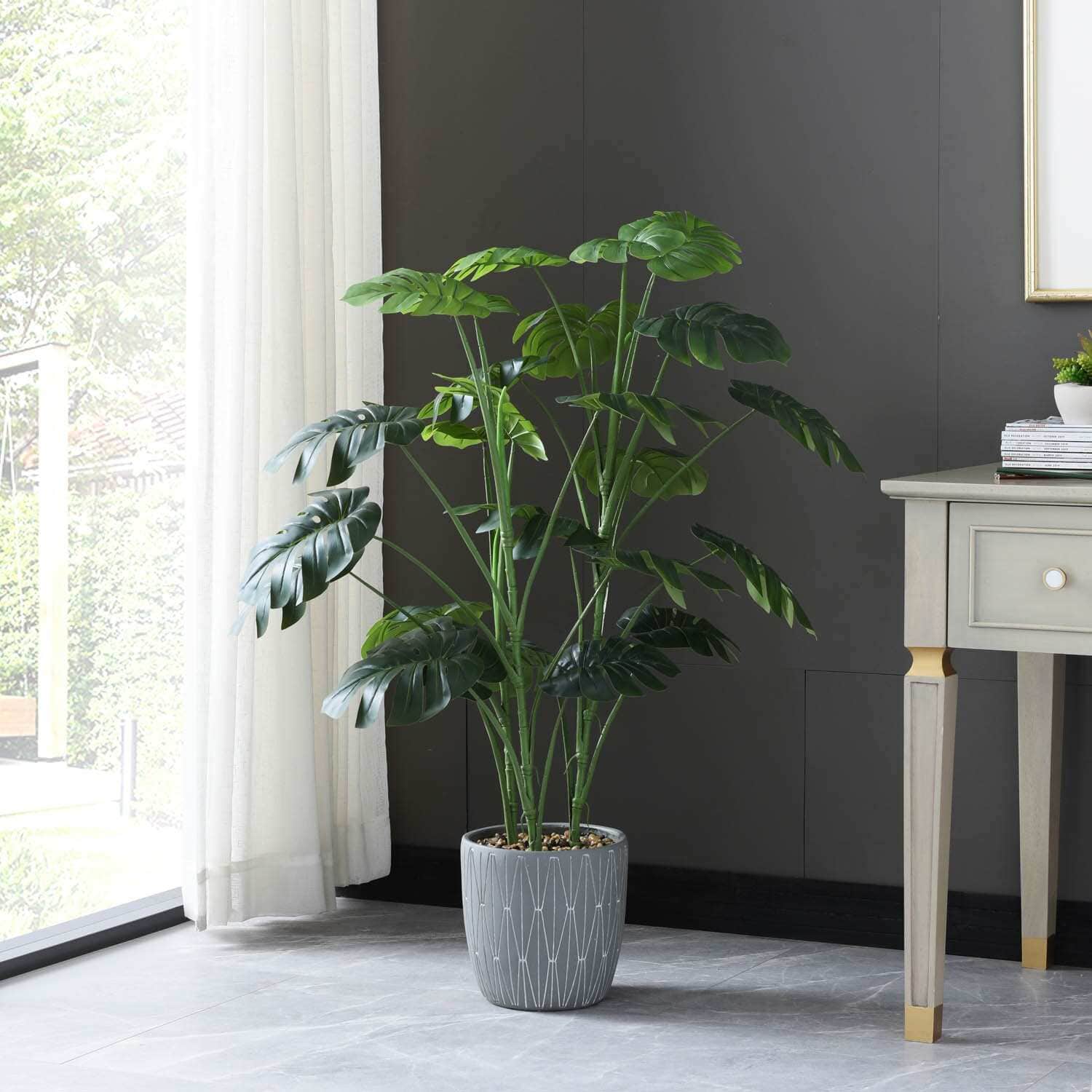 Plants are one of the coolest things to buy for your room because they make a space feel instantly fresher and add a pop of color. This is great unless you travel a lot or you're forgetful because plants take a lot of work to care for.
If plants aren't something you can commit to then why not get an artificial plant instead? They don't all look great, but if you're willing to invest they can look just as good as the real thing with none of the work.
Get a Cuddle while You Work with this Pillow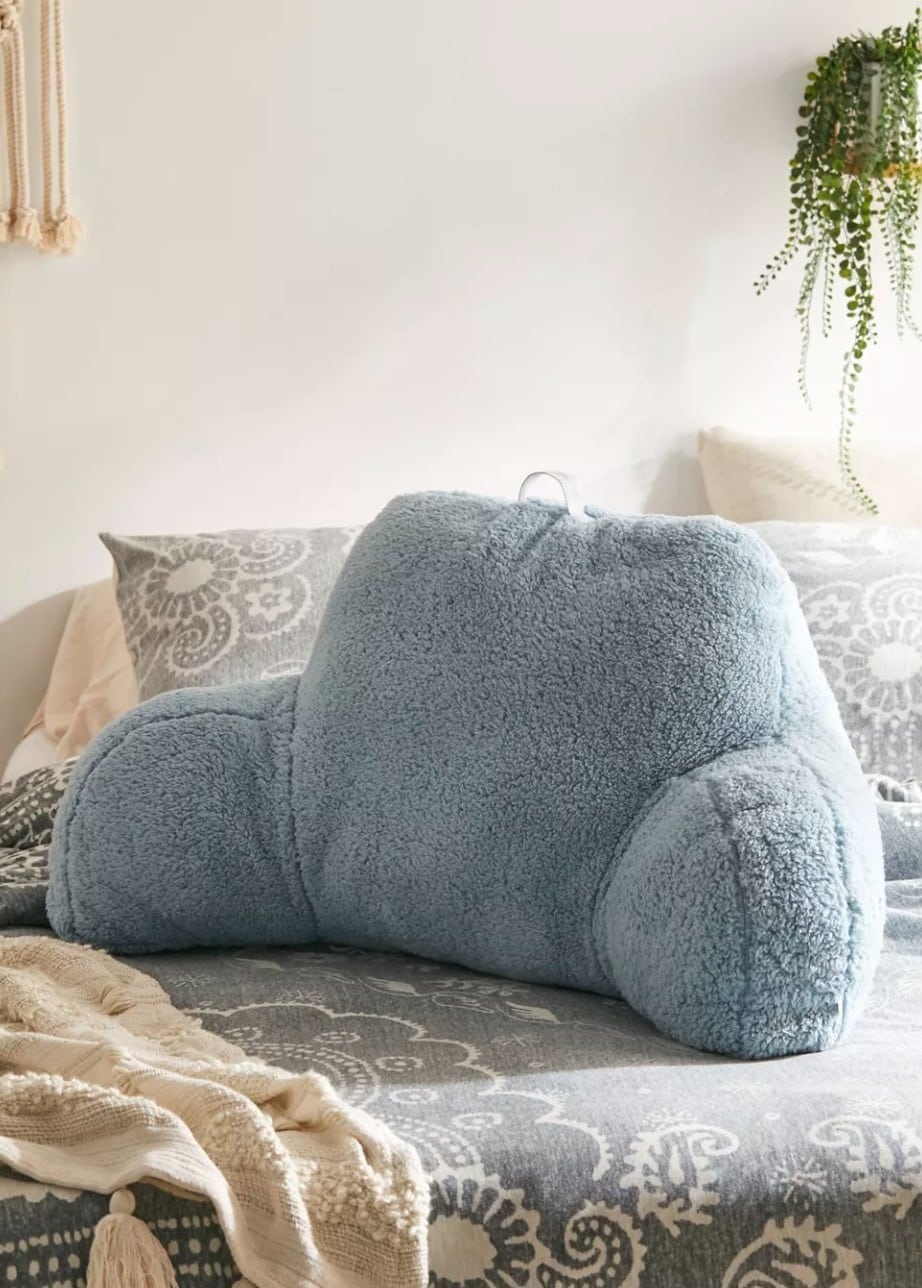 If you want to get comfy while you're on your laptop or scrolling through your phone, but you don't quite fancy something that looks like a proper headboard, then why not try this pillow that cuddles you while you scroll?
It's made of soft fleece and is strong enough to be comfortable but supportive – it even has armrests! This pillow is absolutely one of the best things to have in your bedroom.
Be Told the Time with this Flipping Out Wall Clock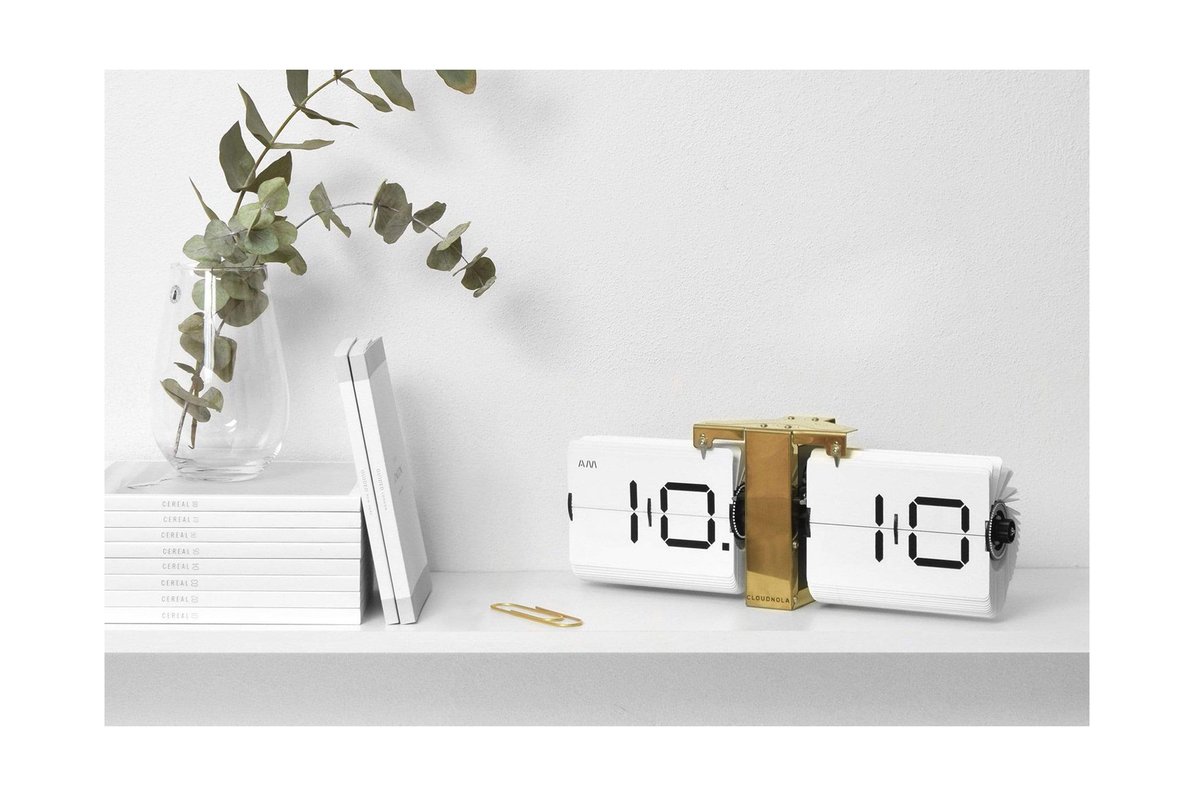 If you also work from your bedroom then having a clock near your desk or bed can be really helpful, even if you set an alarm on your phone. However, clocks don't have to be boring just because they're functional. This unique clock is possibly one of the coolest things you can buy for your room because it's so unusual. Each of the cards flips over as the minute's tick by, making it fun to watch as well as functional.
Add a Cosy Glow with Confetti Glass Candles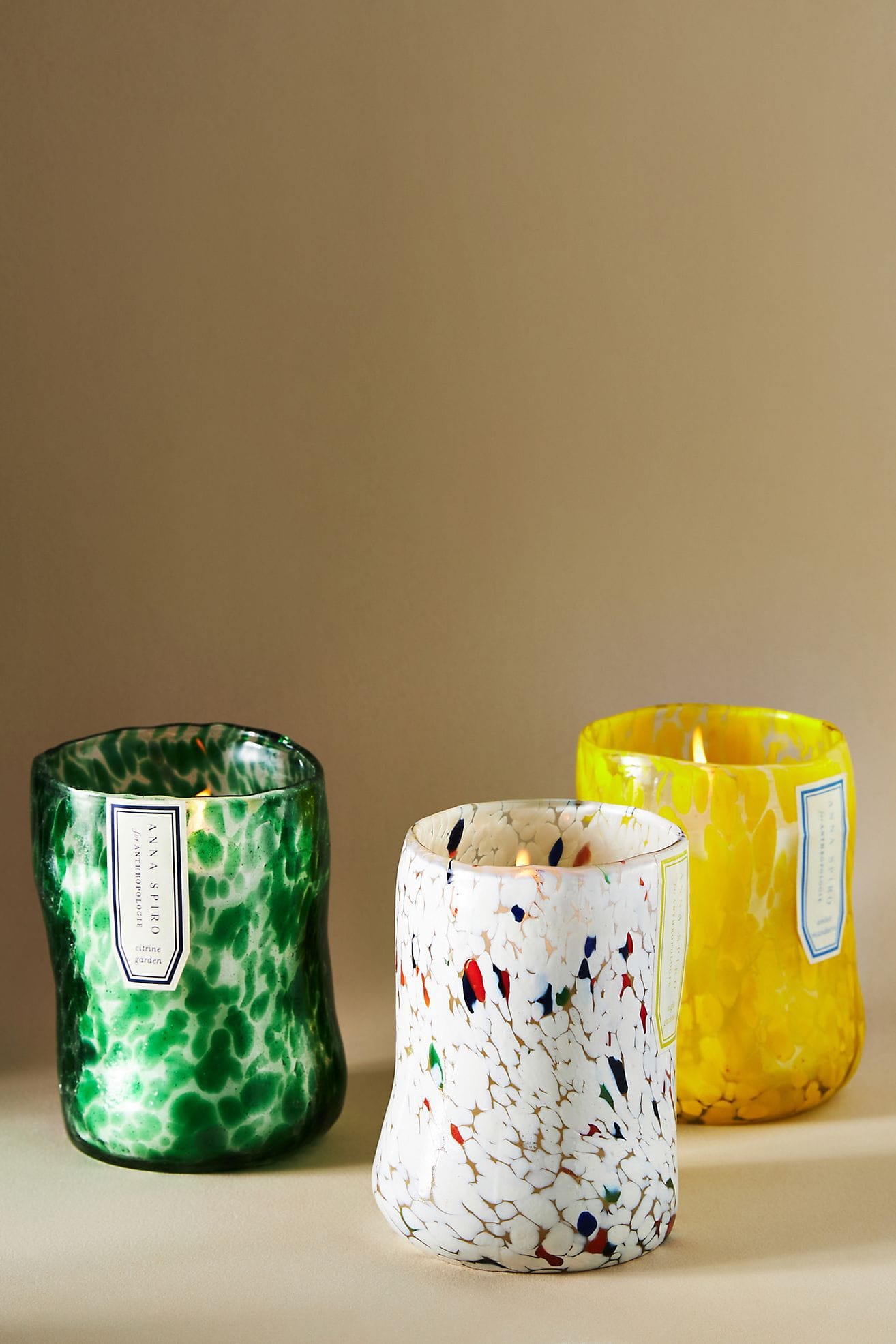 Candles are top of the list when it comes to cool things to put in your room (although not literally, of course!). Watching a candle flicker is incredibly relaxing, they provide a cozy glow for film nights or Winter evenings in bed, and even when they're not lit these candle holders make for beautiful decor pieces.
Finding a stunning candleholder is an easy way to add some style to your room – choose a scented candle and your space will smell great too!
Make Friends with this Adorable Boba Tea Light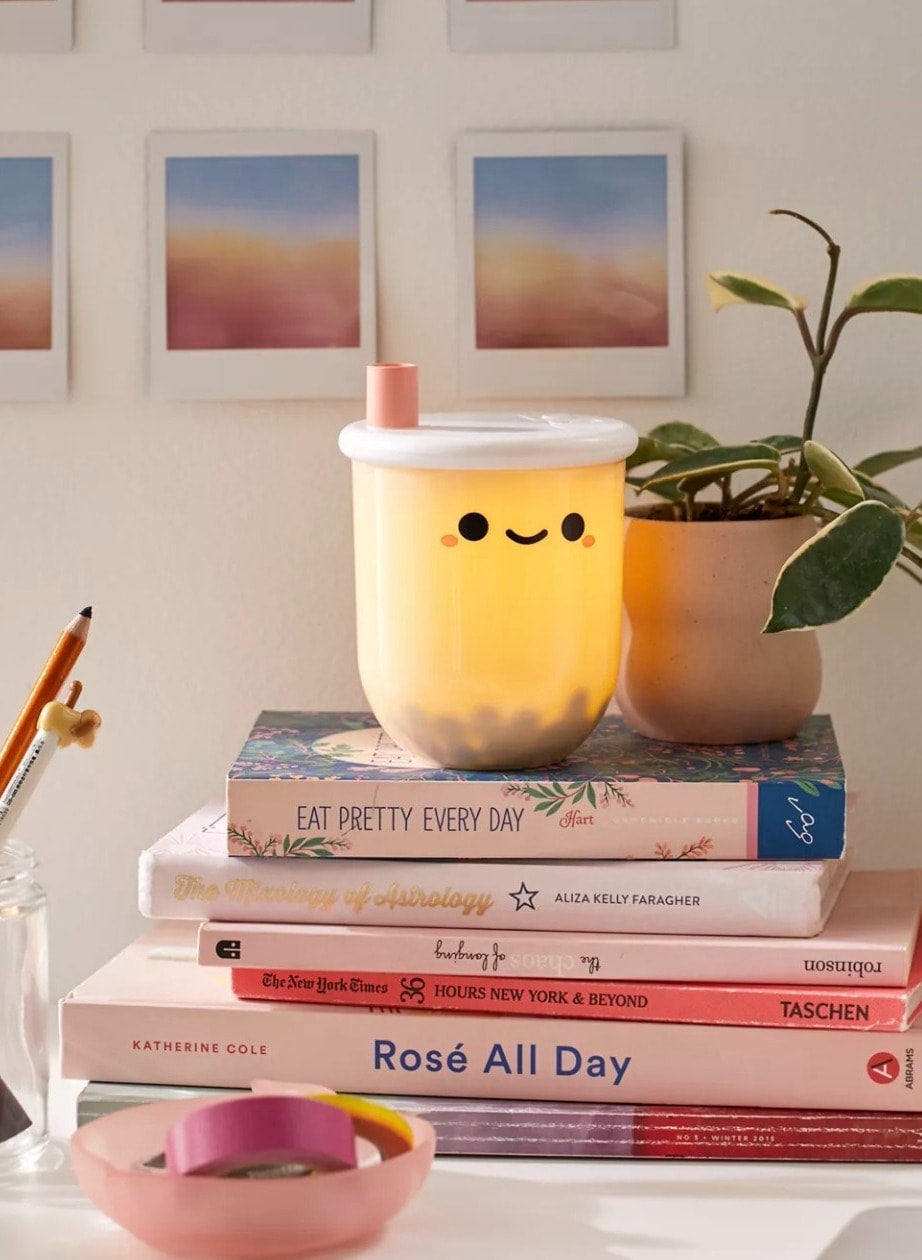 There's admittedly been a lot of lighting in this list, but that's because there are so many cool things to put in your room in this category, and there is something to match anyone's personal style.
If you love quirky objects and things that make you smile then you'll love this cute Boba Tea lamp. Place it on your bedside table for a cozy glow, or put it on your desk to cheer you on at work.
If you love Color, You Need this Tray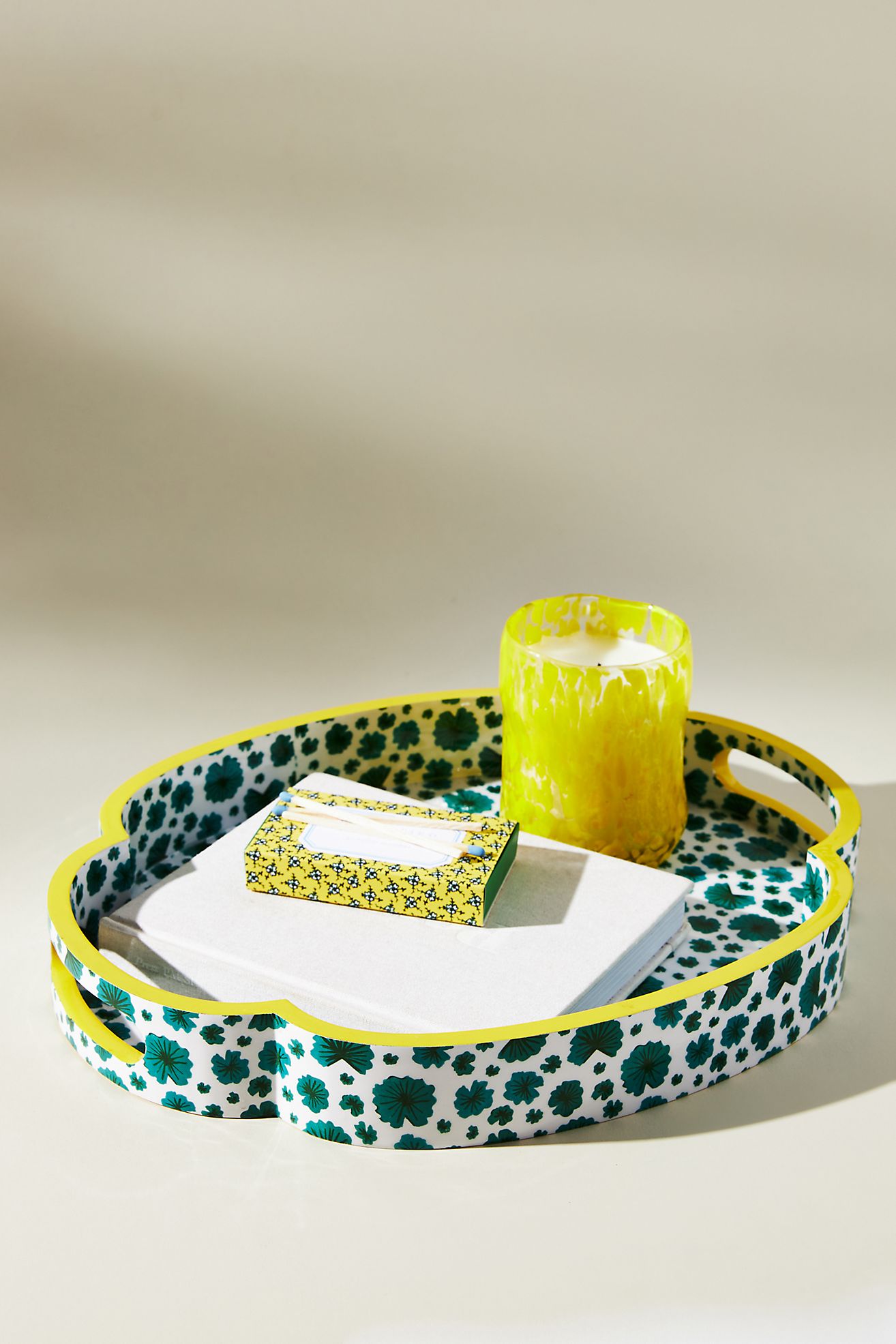 If you're the kind of person that loves bright wallpaper and prints then these trays from Anthropologie will make cool bedroom accessories. They come in multiple patterns in different colorways so you can guarantee that there will be something to suit your personality.
These trays are especially great if you're in a rented space where you're not able to paint the walls – place one of these in your room for an instant pop of color.
Find Your Inner Child With See-Saw Bookends
While it's clear from this article that there are several bookends to choose from, this see-saw bookend set was too sweet to be ignored. These bookends are perfect for anyone who is a child at heart, as well as anyone who loves sculptural bookends.
These bookends have a vintage look to them, making them a great choice for anyone who loves vintage or transitional interiors.
Final Thoughts…
There are so many cool things to decorate your room with online regardless of your own personal style or the size of your space – all you need to know is where to look. You can easily find more fun alternatives to functional pieces like the space-age clock or flamingo lamp.
There are also easy and cool ways to add storage to your room like the flat shelves or poufs for extra storage that converts to seating when you have guests. This list doesn't even scratch the surface for cool stuff to put in your bedroom so have fun, take your time when you're shopping, and see what you can find!