Decorated Life is reader-supported. When you buy through links on our site, we may earn an affiliate commission. Learn More
Where to Put a Floor Lamp in the Bedroom
Ambient lighting that "bounces" off of walls is perfect for a bedroom. It's soft and cozy. And, of course, you don't want harsh lighting beaming in your face while you're getting ready to sleep. So ditch your general ceiling lighting fixture, and consider a dashing new floor lamp!
But what's the right spot for a floor lamp in a bedroom? That's a good question, with more than one correct answer. So no matter if you want to layer lights, or need a perfect reading lamp, we're here to help you get started.
Over a Bedroom Chair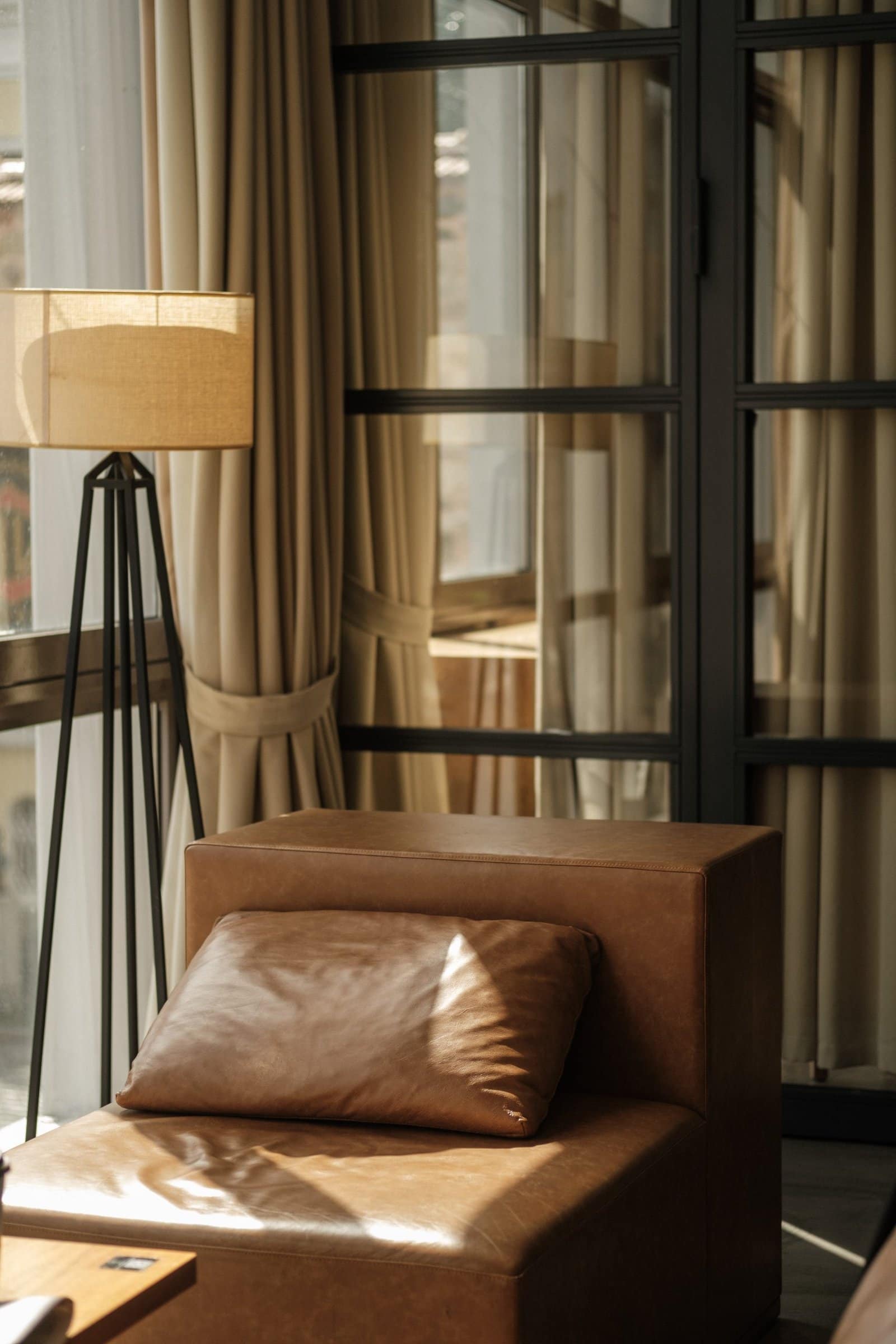 If you're unsure of your floor lamp placement, putting it up over a chair is always the right option, if you have one around. This way you can create a beautiful reading nook. This way you can also create some nice soft lighting, especially if your chair is further away from the bed.
Placing your floor lamp next to a chair is a great way to highlight it, creating an entirely new focal point, away from the bed. Playing with lighting like this can create a unique look for your bedroom, without actually changing anything in the room itself.
This is also a fantastic way to showcase your chair, making it look like a gorgeous piece of decor.
Above the Bed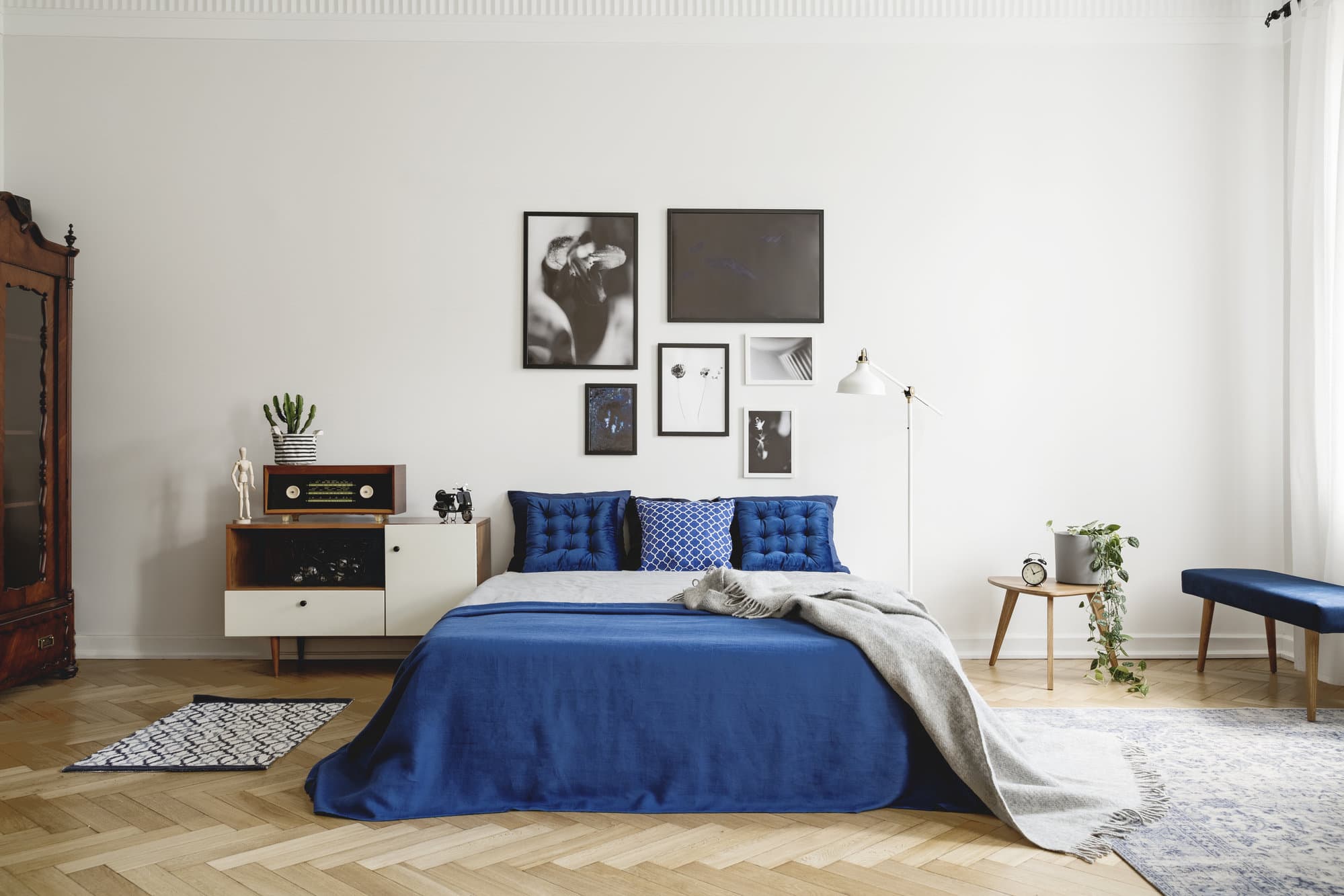 This one's also for the readers! Putting a floor lamp next to your bed can create a gorgeous reading atmosphere, for those who like to read in the comfort of their beds. But it's also great when you want to unwind, and tone down the lighting of your room.
You can decide on an adjustable floor lamp, which can create that gorgeous soft light effect, as the light bounces off the walls. Make sure you choose the perfect lightbulb for the type of lighting you want to achieve.
In the Corner of the Room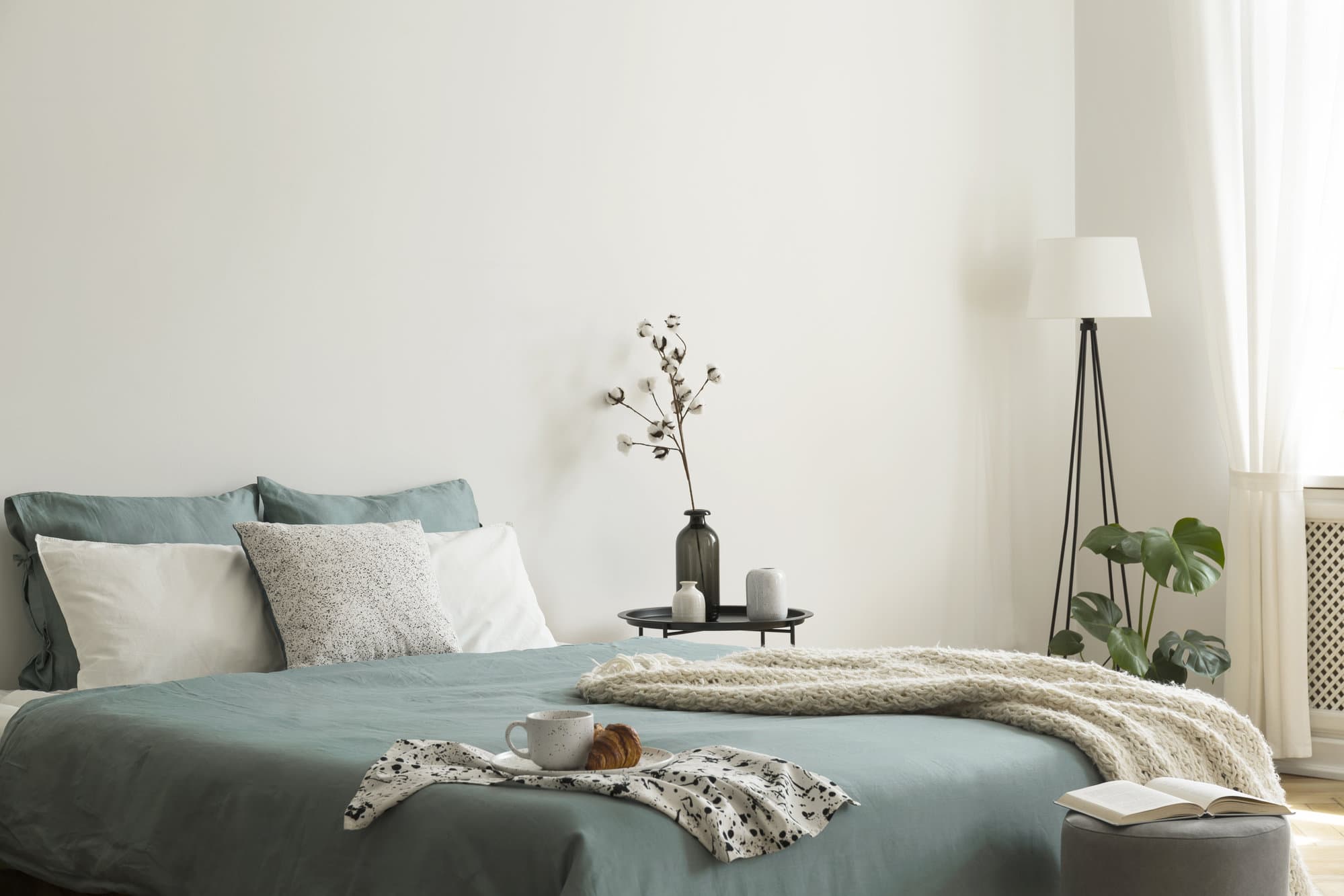 One of the best places to place a floor lamp in a bedroom is that dark spot in the far corner. This is a great way to brighten up the entire bedroom, without making the light too harsh, as the light will bounce off the two walls.
This is ideal for those rooms that don't get enough natural light. So consider getting a sizable lamp or a couple of smaller corner lamps for your bedroom if it lacks windows. And of course, you have to find the right lamp shade, so you can create just the perfect atmosphere.
Above an End Table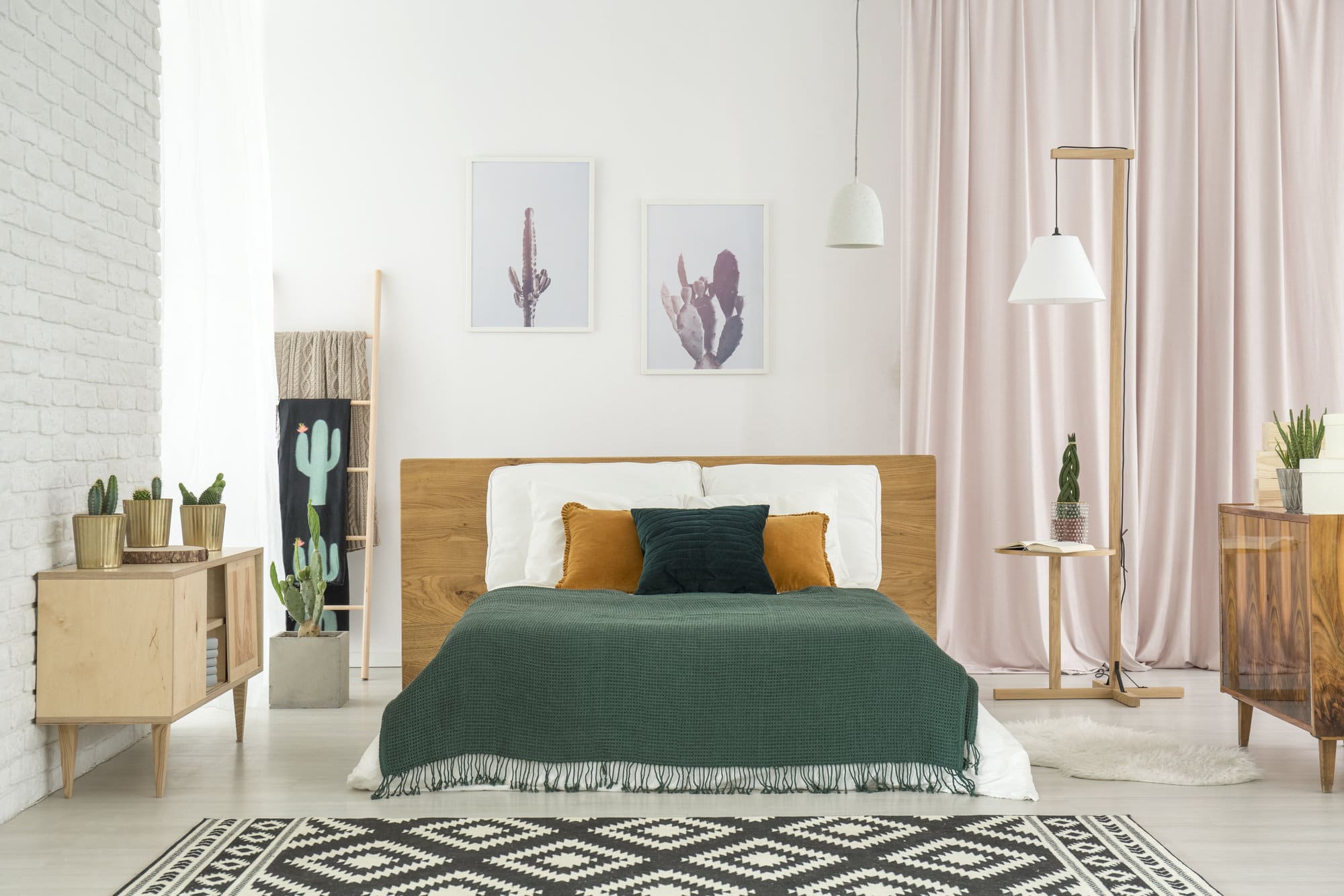 Sometimes end tables are used for storing all of the miscellaneous trinkets one might need in their daily life. That means there's no place for a table lamp, so going for a tall, high-quality floor lamp, and placing it above the end table will be a great substitute.
This is a great way to create a decorative space, as well. A lamp above an end table has a cute decorative look to it, making for a visually engaging look.
Next to a Dresser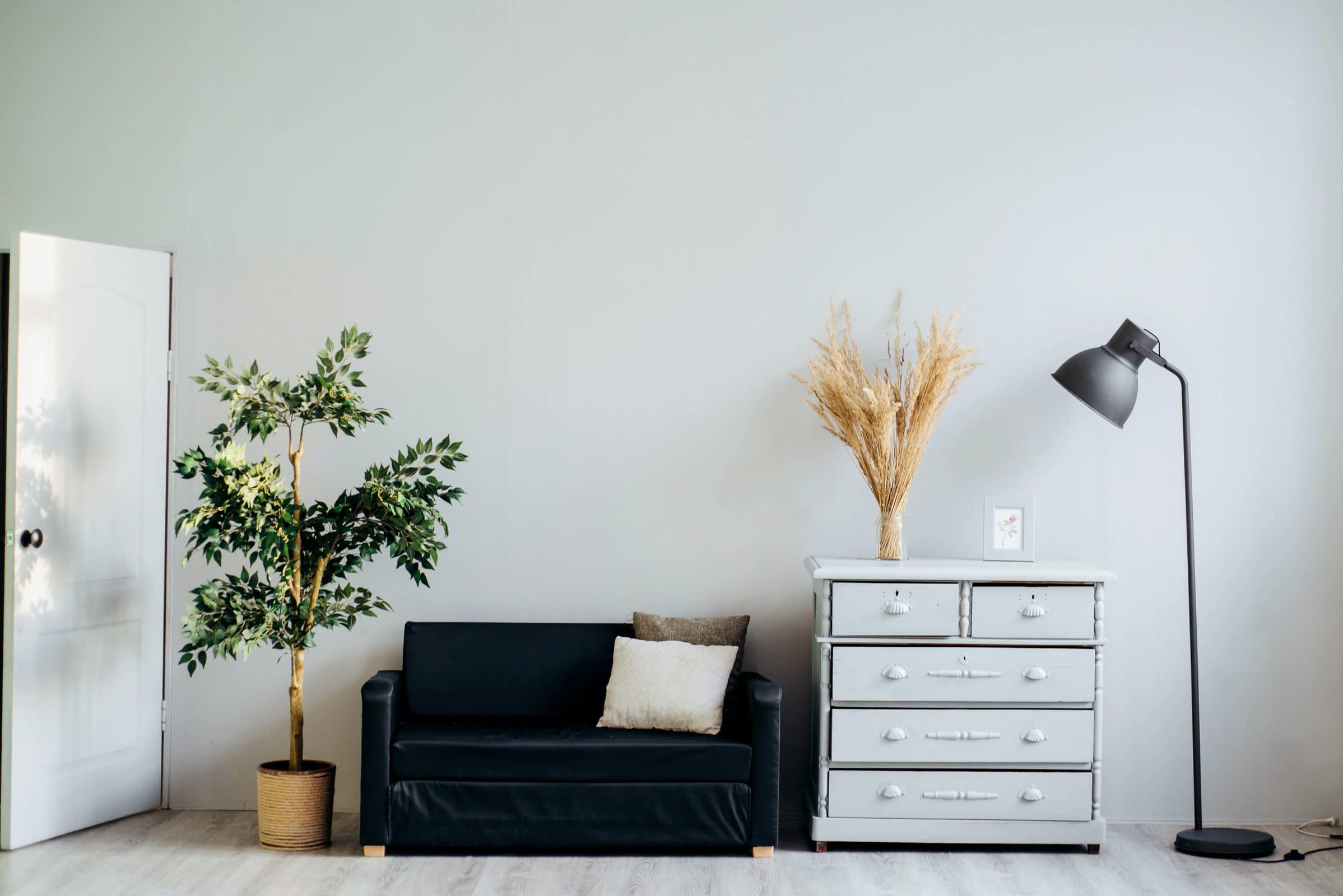 Having additional lighting next to your dresser can be super useful, especially in rooms that don't get a lot of natural light. But oftentimes, you want to avoid placing a lamp on your dresser. It can look overcrowded, or even take away from the dresser itself, which can be an issue if you have a gorgeous ornamented dresser.
Placing a floor lamp next to a dresser solves this issue. This way, you keep your dresser on display and get to enjoy the full functionality of a floor lamp.
Above a Desk
Having a good task light is a must when you're working at a desk. And, of course, you want to have enough desk space for all of your things. So the best thing you can do to avoid overcrowding your desk space is to avoid a table lamp, and opt-in for a floor one.
Floor lamps look gorgeous above a desk. They create a beautiful soft glow that feels super cozy. It's perfect for creating a productive atmosphere.
Go for Unconventional Lamps That Also Serve as Decor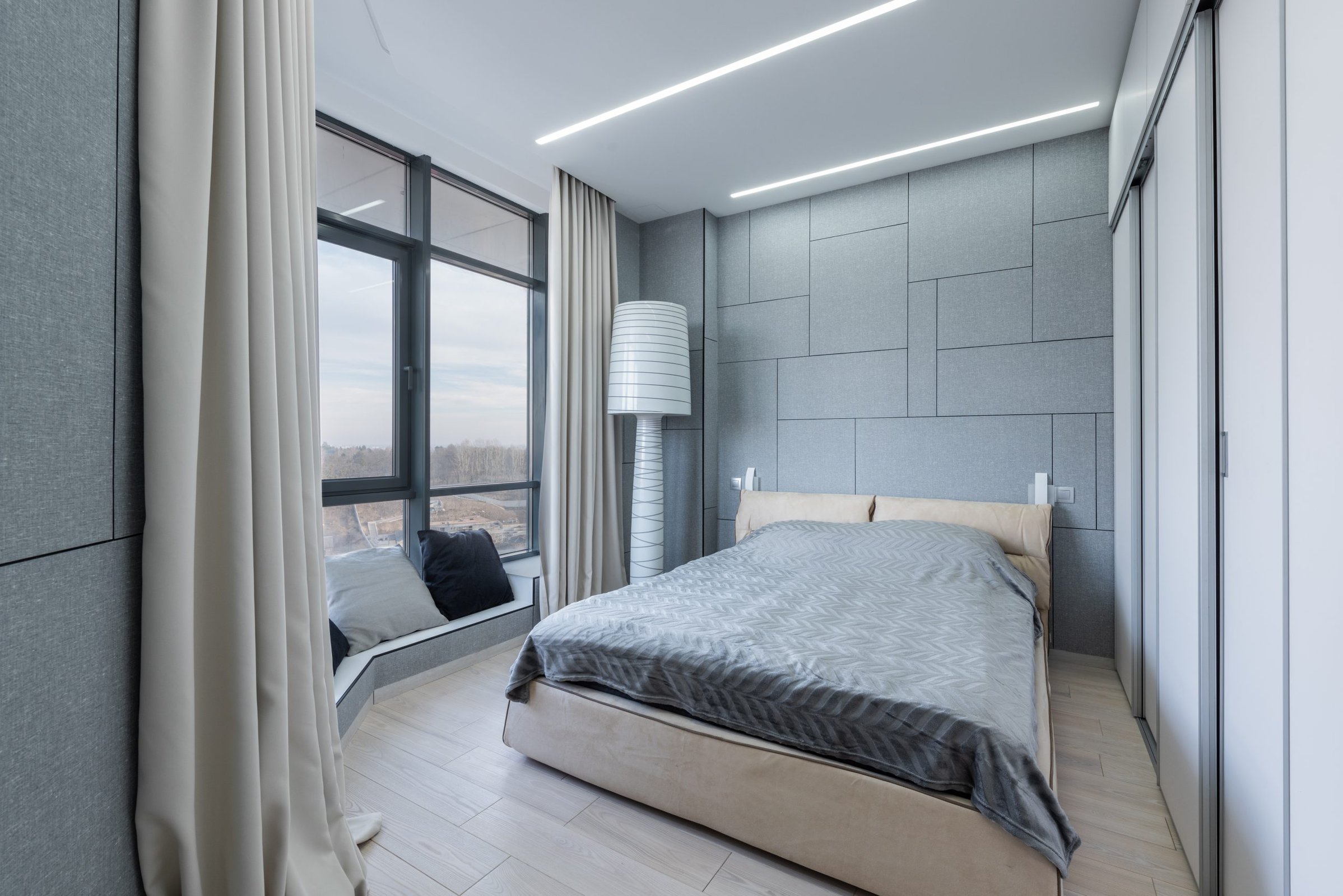 Decorative pieces are super trendy now, but what's better than a piece of furniture that's functional but also highly decorative? Going for a lamp that has a cool funky look to it, or a gorgeous ornamental piece will elevate your bedroom immensely.
These lamps work well even in minimalist spaces, such as this one. Even though the entire room is in monochromatic tones, the white lamp feels decorative but not overwhelming, making the space look so much better.
Summary
Floor lamps are a fabulous option that adds a lot to a room, both decor-wise and function-wise. They can create a beautiful ambiance, which is why they're such a popular pick for bedrooms.
You can play around with the placement, as numerous options can work well in different types of rooms. And we gave you some of our fave picks, but it's up to you to find out what works best for you. Good luck!