Decorated Life is reader-supported. When you buy through links on our site, we may earn an affiliate commission. Learn More
Decorating with Posters: 15 Fun Ideas to Spruce Up Any Room
If you thought decorating with posters was only for teenage girls wanting to display their celebrity crushes, you're wrong.
Instead, decorating with posters is a fantastic way to get large artwork on your walls without shelling out hundreds of dollars. And when done right, it can look very high-end.
If you need some inspo, check out these fun ideas for decorating with posters.
Inspire Yourself Into Action with a Poster Over Your Desk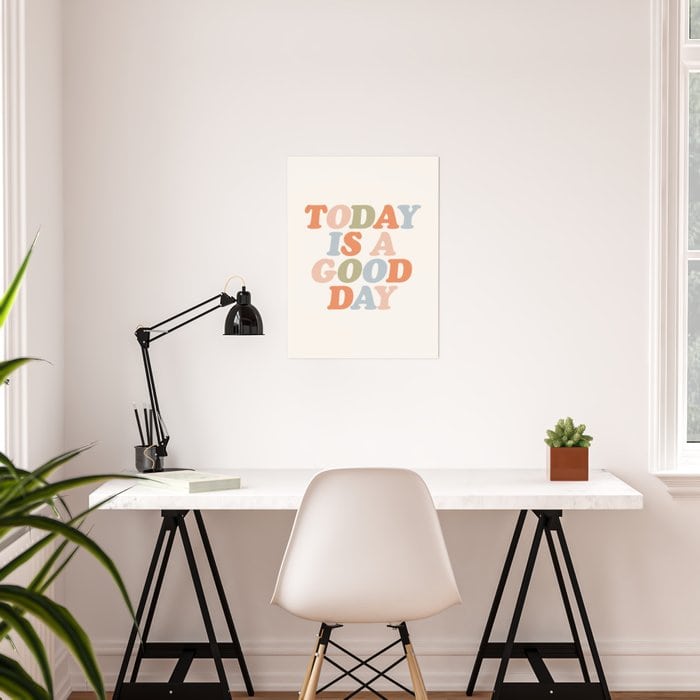 If you work from home, add an inspirational poster to inspire yourself into action. Not only can the poster ground your desk and act as a focal point, but it can be a great reminder of the mood you want to set or a goal you'd like to accomplish.
There are many different types of posters to choose from so take your time finding the one that speaks to you.
Make a Focal Point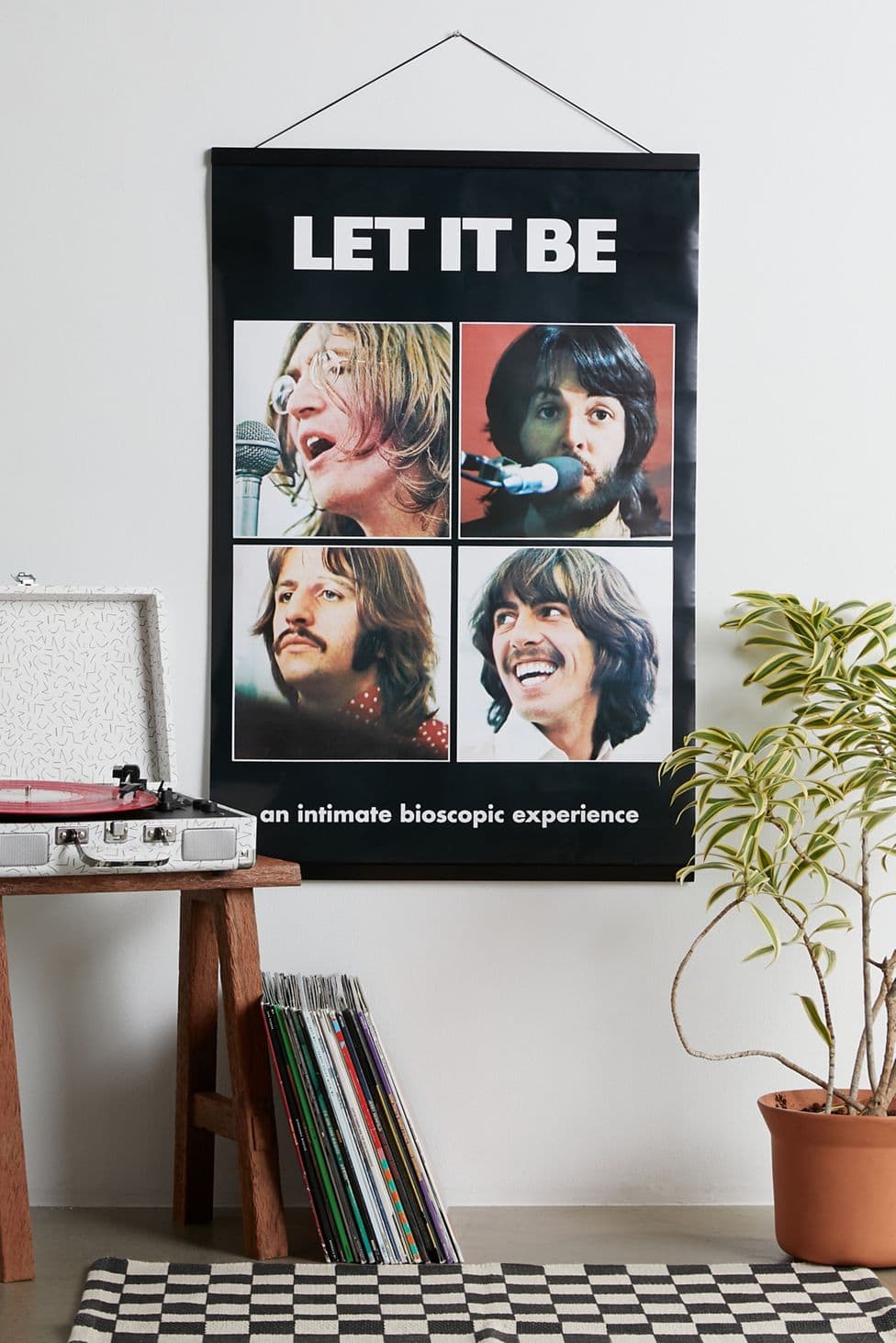 Done correctly, your poster can be the statement maker of your room.
To achieve this look, start by choosing a large poster with a bold print. The print can be anything from a pattern to your favorite band. Then keep your surrounding decor simple and muted. When you do this, your poster will take center stage.
Pay Tribute to Your Favorite Movies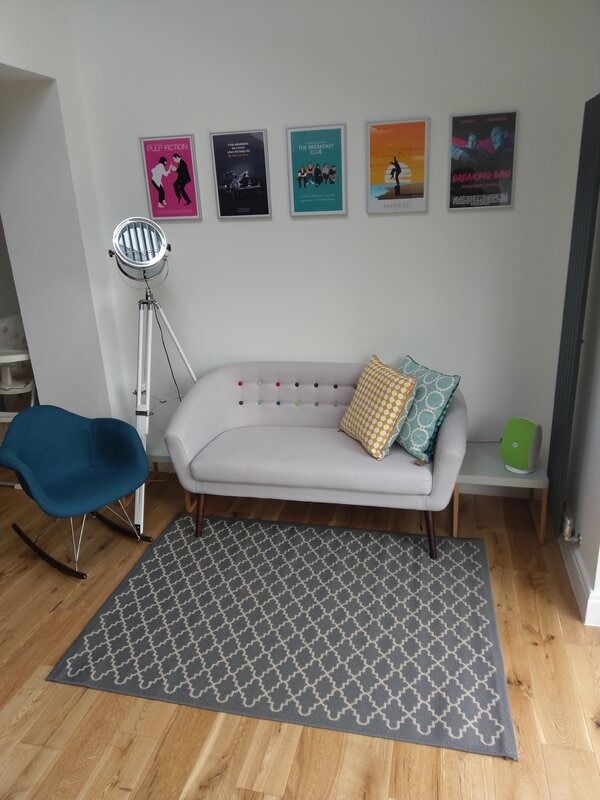 Not sure what type of posters you want to display in your TV room? Try paying tribute to your favorite movies.
You can find several posters all the same size and line them up or mix and match sizes to create a gallery wall over top of your sofa.
Not only do these movie posters make for interesting wall art, but they're great conversation starters.
Add a Frame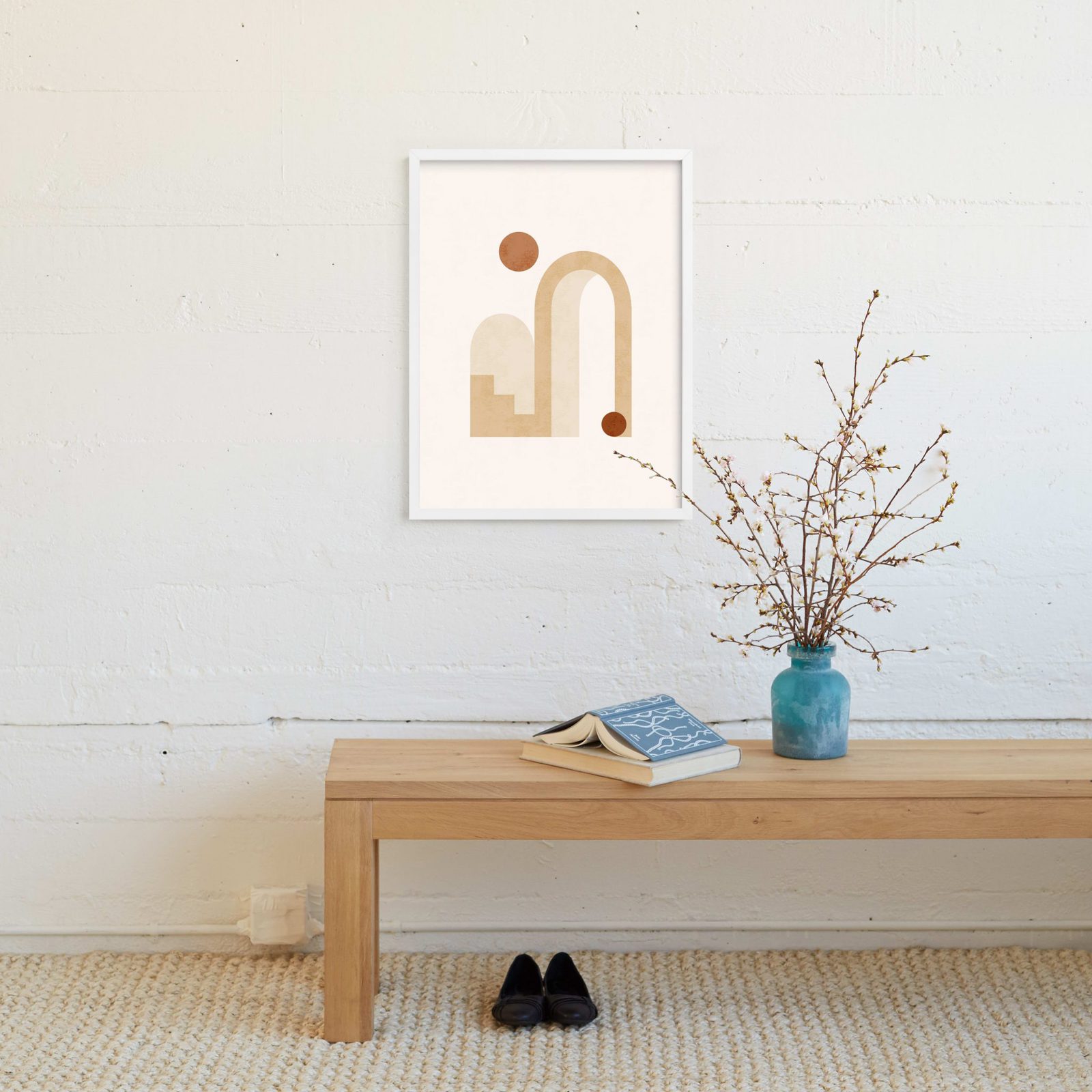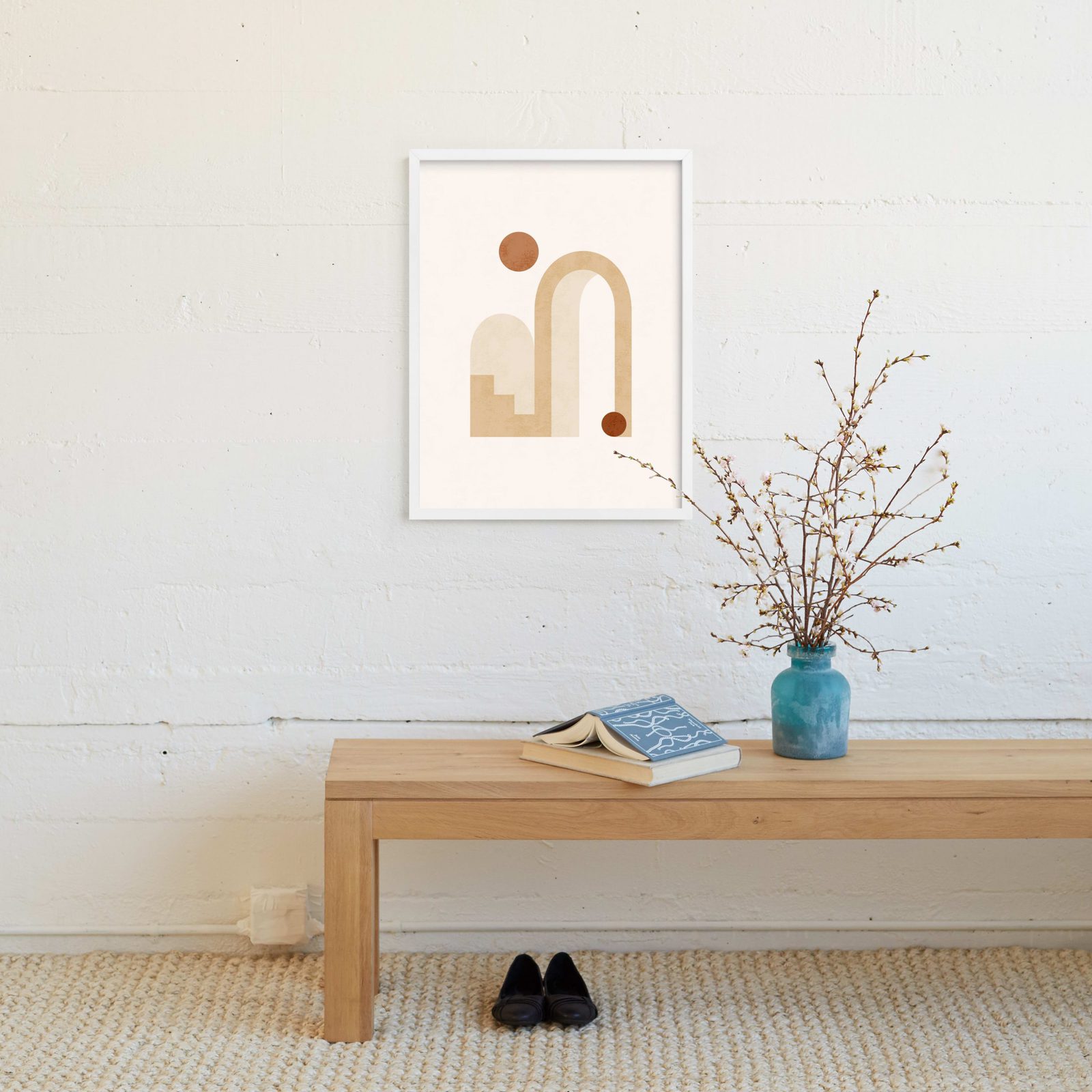 The easiest way to make a poster look like an expensive piece of art? Add a frame.
Frames can completely change the look of a poster. And luckily, there are lots of choices. For example, you can go for a simple black or white matte frame or dress up your poster with something more ornate.
Map It Out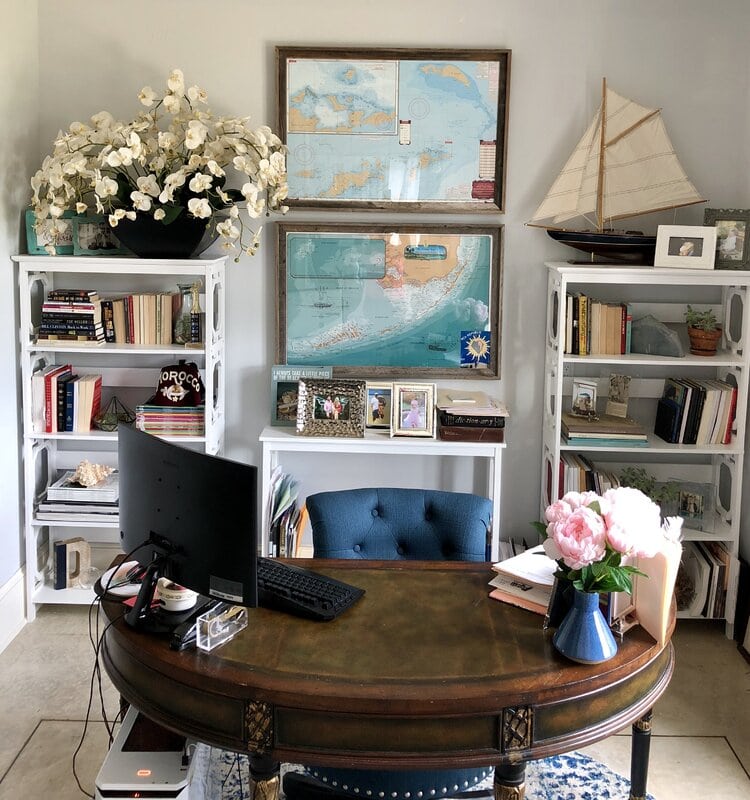 What better (and cheaper) way to show your love of travel than framing a couple of map posters? You can choose maps of destinations you've already been to or places you'd like to visit.
Either way, to make these inexpensive pieces of wall decor, all you need are a couple of large map posters and your favorite frames.
Create a Poster Collage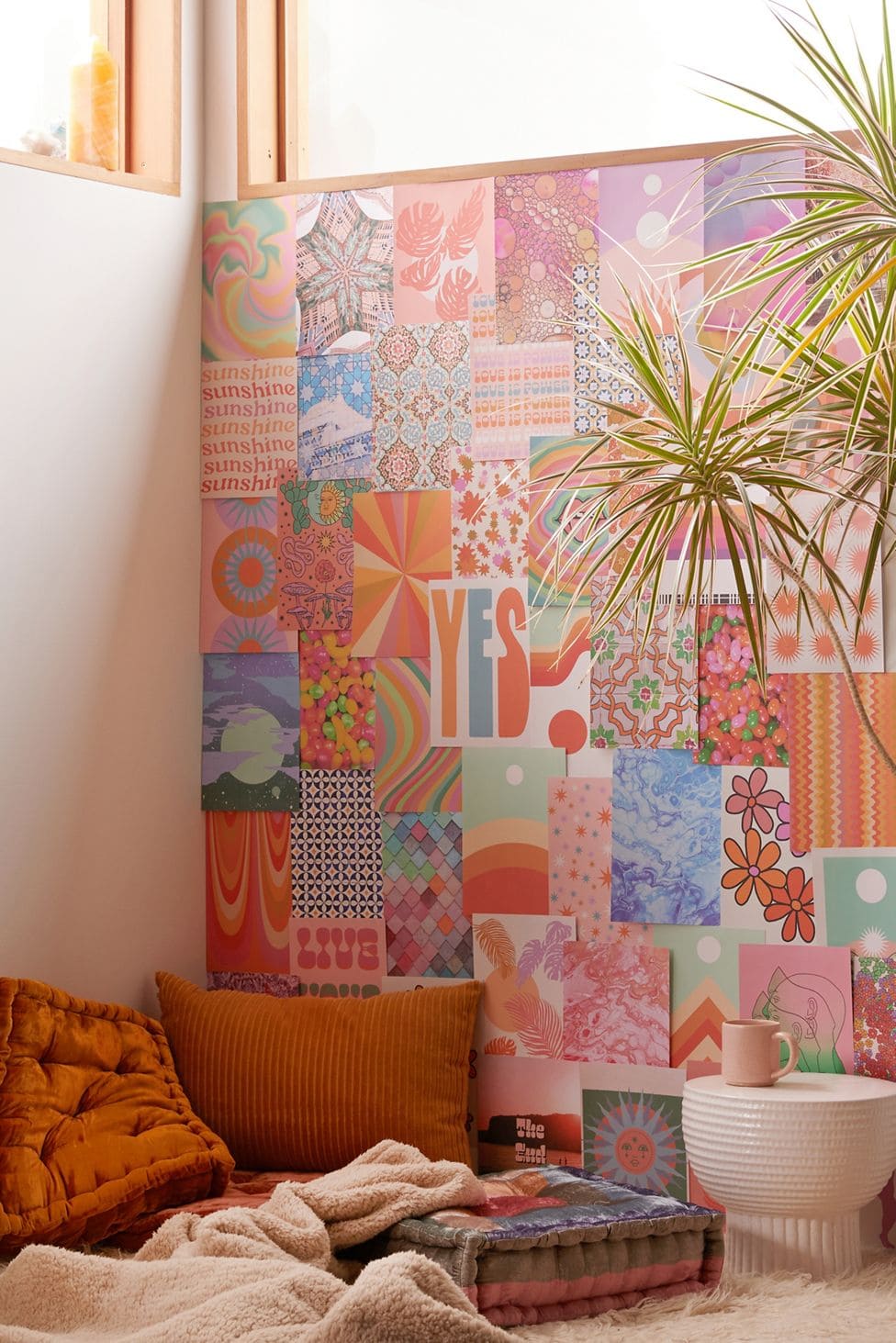 Forget wallpaper – if you're looking for a fun accent wall idea, it's hard to beat this poster collage. To make one of these for your room, you can collect a bunch of posters separately or order a kit like this one from Urban Outfitters.
The great thing about poster collage walls is that they are so customizable. You can create one based on a specific theme or color, depending on what you like.
Swap Out Posters for Seasonal Decor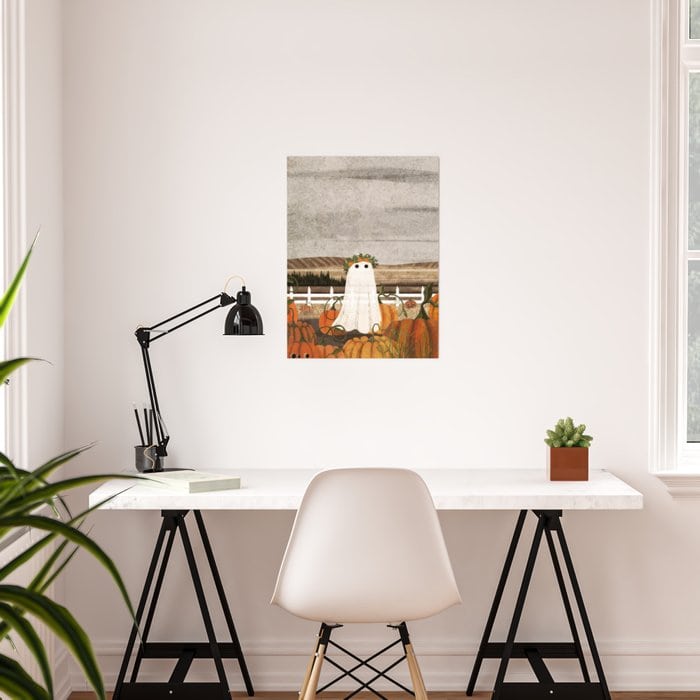 Decorating for each season is fun, but it can become a huge money suck if you're not careful. One easy and inexpensive way to update your seasonal decor is to add a new poster.
You can find awesome posters for under $20, which makes swapping them out reasonable to do.
Display Posters with a Wooden Hanger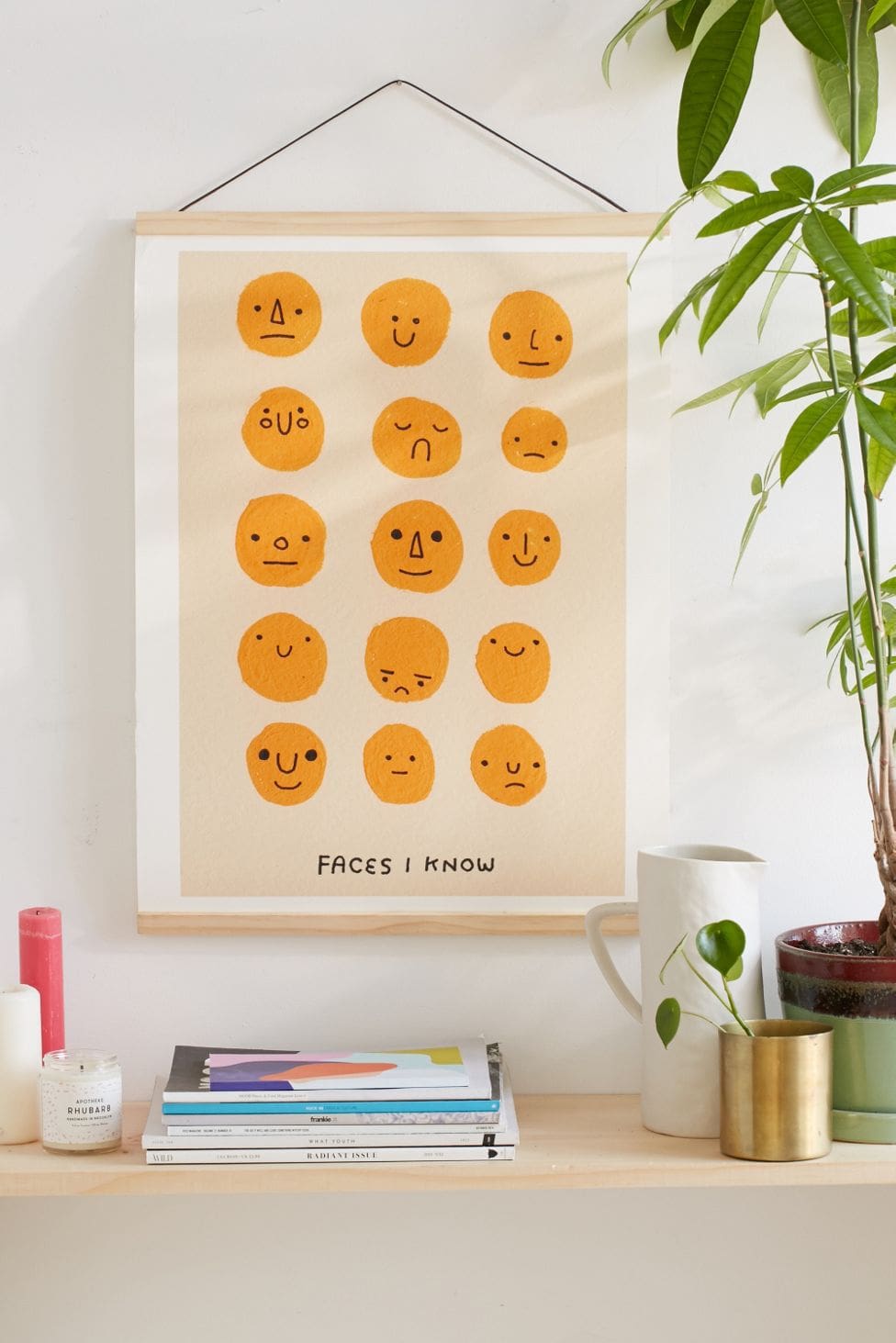 When it comes to posters, you're not limited to frames or double-sided poster tape – you can also use wooden hangers. These hangers make the posters look a little more polished and make them easy to hang.
If you're looking for an easy way to dress up your kid's bedroom, find a couple of posters and put them above the bed with one of these wooden hangers.
Add a Frame Mat for a High-End Look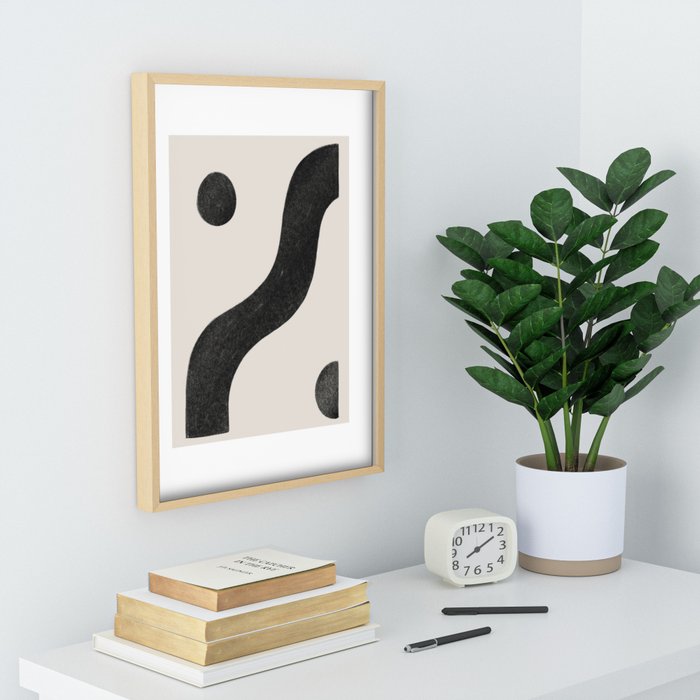 Do you want your poster to look like artwork that came from a museum? Simply add a mat and a nice frame.
This look works perfectly for formal rooms and is a great way to add large artwork inexpensively. If you have a bare wall, like behind your couch, you could frame multiple posters this same way and hang them together.
Create an Eclectic Gallery Wall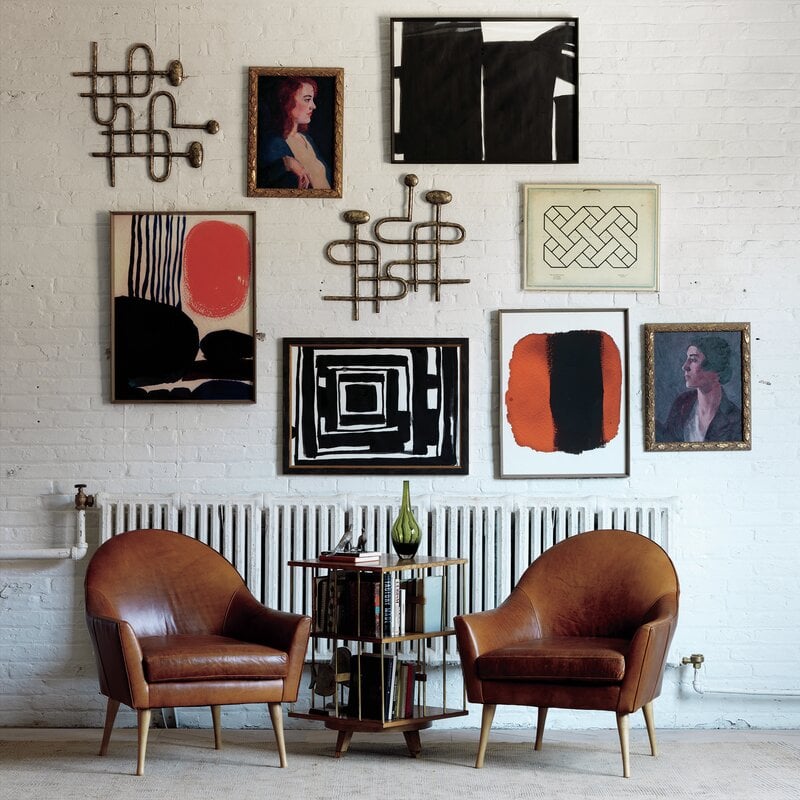 Since you can find posters in all shapes and sizes, they're great for creating a gallery wall. You can start your wall with your favorite pieces and then layer in more posters with similar colors but different sizes.
Whenever you get tired of the wall, swap out one of your older posters for a new one.
Pull off a Regal Feel with Gold Frames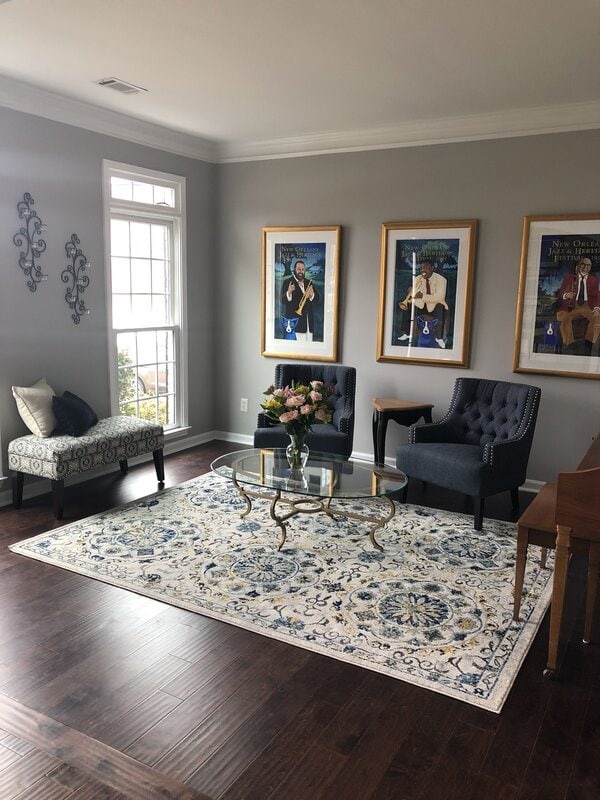 It's amazing what a good frame can do to transform the look of a poster. And these thick gold frames are no exception.
If you want to create a similar feel in your living room, choose three large posters with a similar color scheme. Add a frame mat and thick gold frame, and you'll have an instantly polished look.
Go Minimal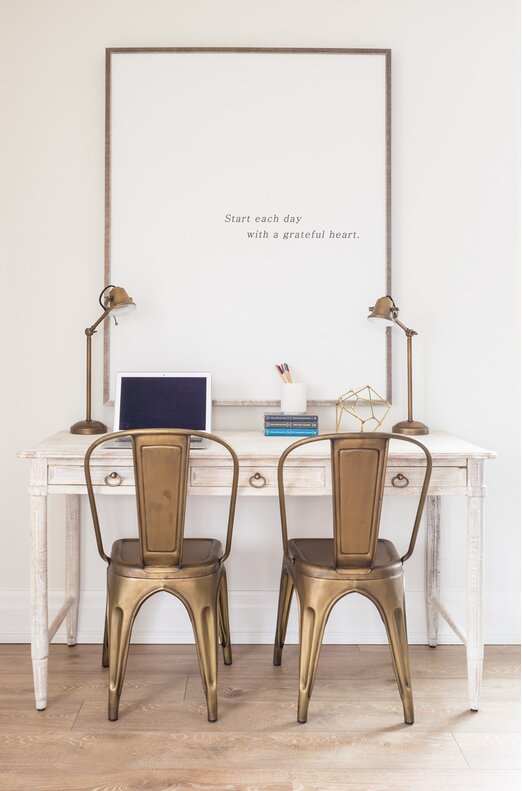 If you consider your style to be simple or minimal, you can still decorate with posters. Take this office, for example – it's clean and minimal, and although the poster is mostly blank, it makes a big statement.
To keep your poster decorating minimal, try wall poster ideas with short quotes or simple geometric designs.
Place a Poster Over Your Bed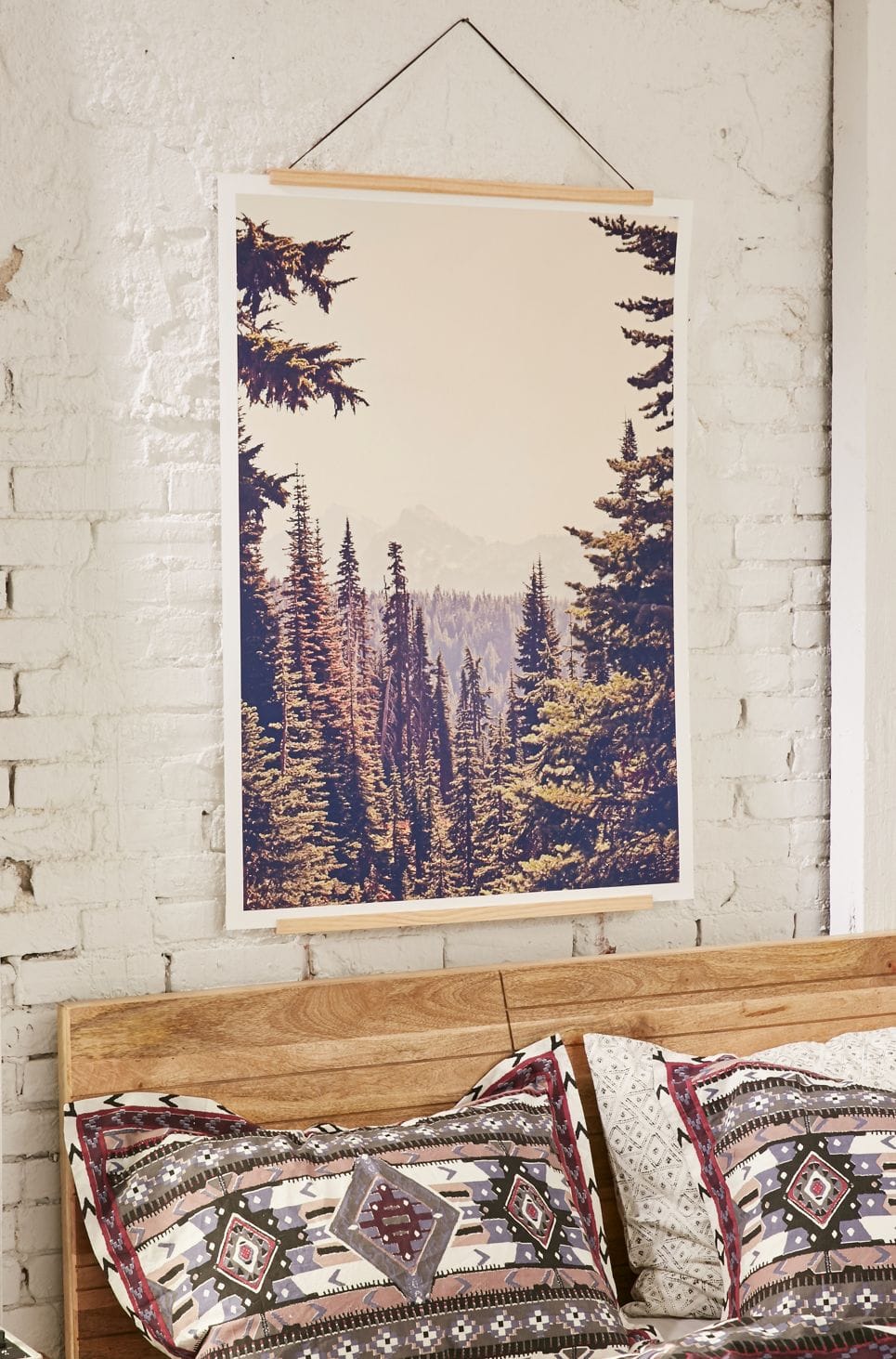 If you need room poster ideas for the bedroom, place a big poster over top of your bed. Pick something that speaks to you and go as large as possible.
Both vertical and horizontal posters work for this.
Contrast Your Posters Against the Wall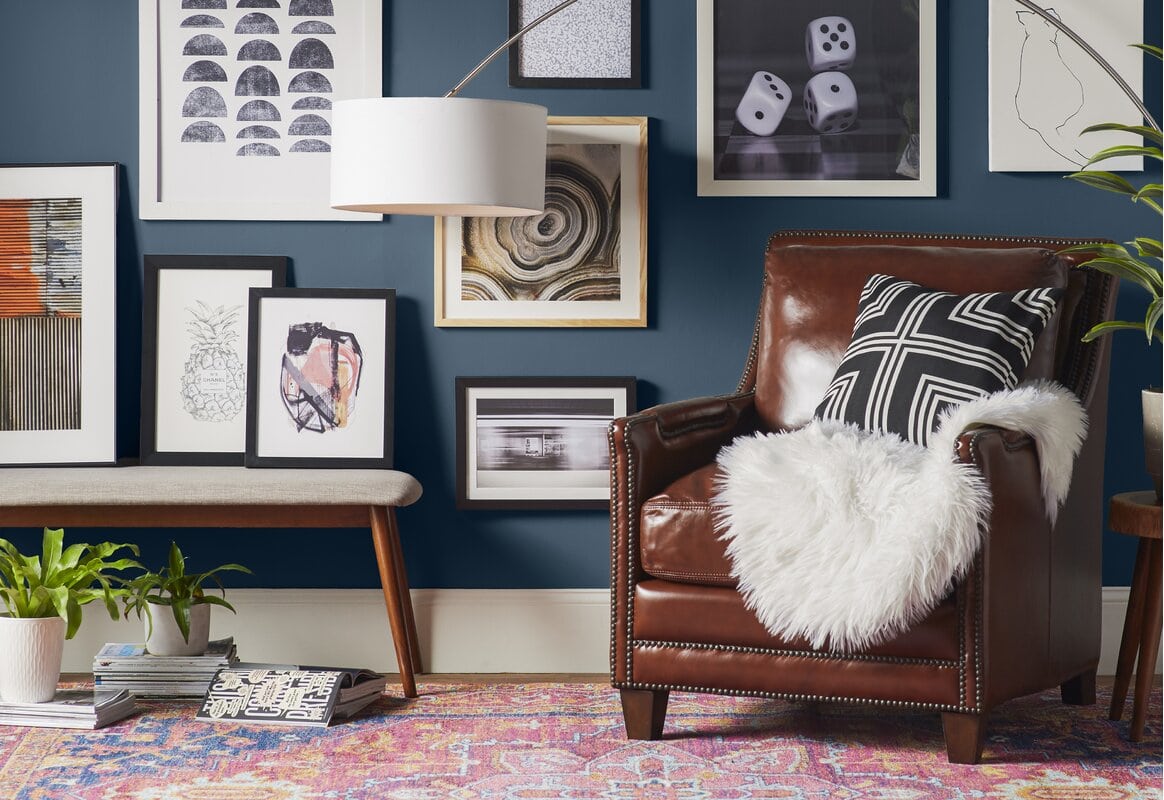 One easy way to create visual interest in a room is to create contrast. You can do this by placing light-colored posters against a dark wall as pictured. You can also do the opposite and put dark posters on a light-colored wall.
You can use this trick for any room that needs a little extra style.
Bring the Outdoors In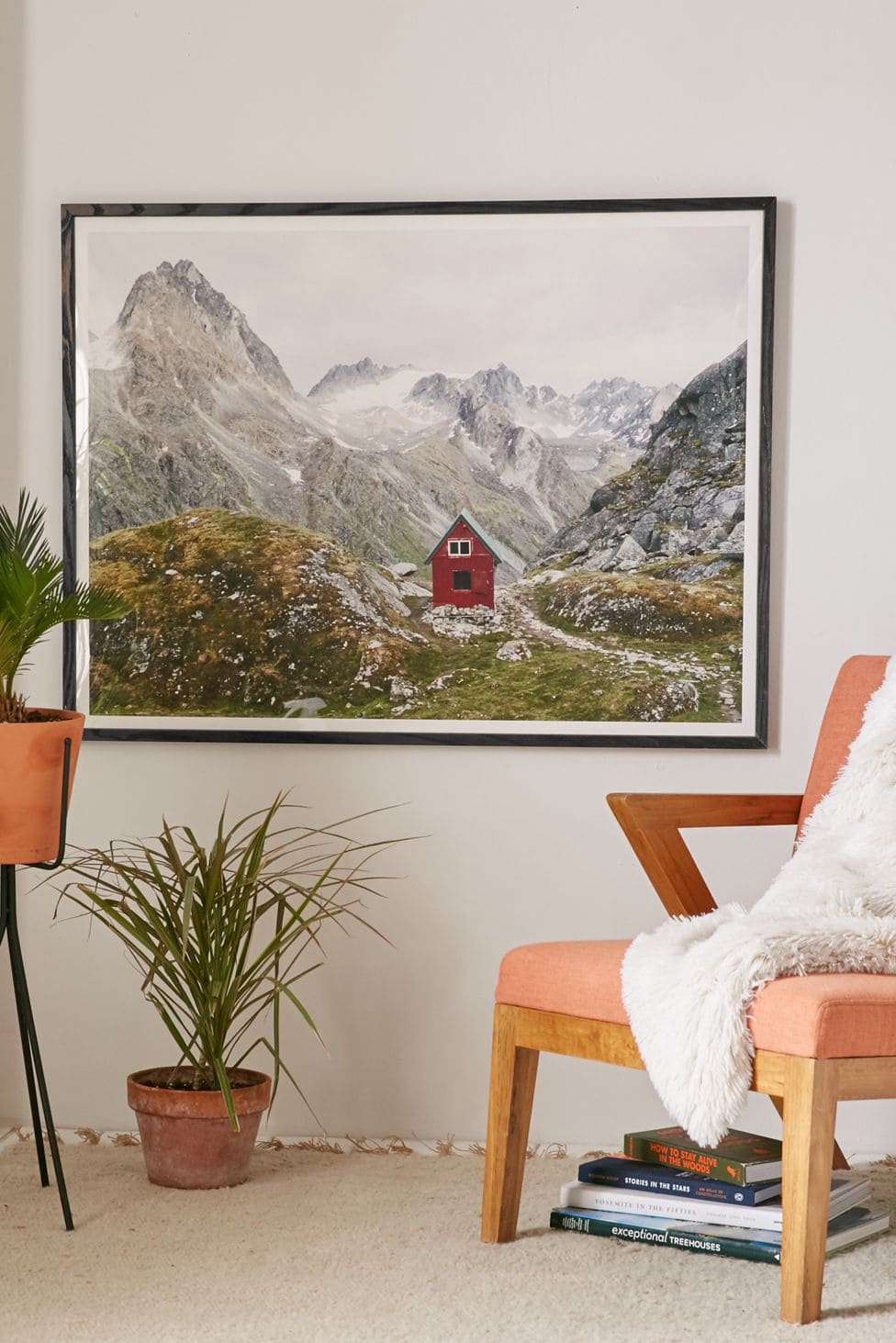 If you have a windowless room that you're trying to brighten up, consider adding a nature-printed poster. You could go for a serene scene like the one pictured above or pay tribute to your favorite animal. Either way, adding an outdoors-inspired poster will help freshen up your room.
Final Thoughts
Decorating with posters isn't just for teenagers looking to put their celebrity crushes on the wall. Instead, it can look high-end and help you get large artwork on the walls without breaking the bank.
If you're looking for wall poster ideas, choose the designs you love and then add a frame or wooden hanger to dress up the poster. Some great spots for posters are above the bed, above the couch, or on a gallery wall.