Decorated Life is reader-supported. When you buy through links on our site, we may earn an affiliate commission. Learn More
10 Easy Kitchen Island Decor Ideas
If you're decorating your kitchen, don't forget about the island.
Your kitchen island is prime real estate for a fresh bouquet or a beautiful dough bowl. Depending on your counter's size, you can group decor or use one functional item as your centerpiece.
Here are ten kitchen island decor ideas that will brighten up your space.
Use a Clear Vase to Display Pretty Stems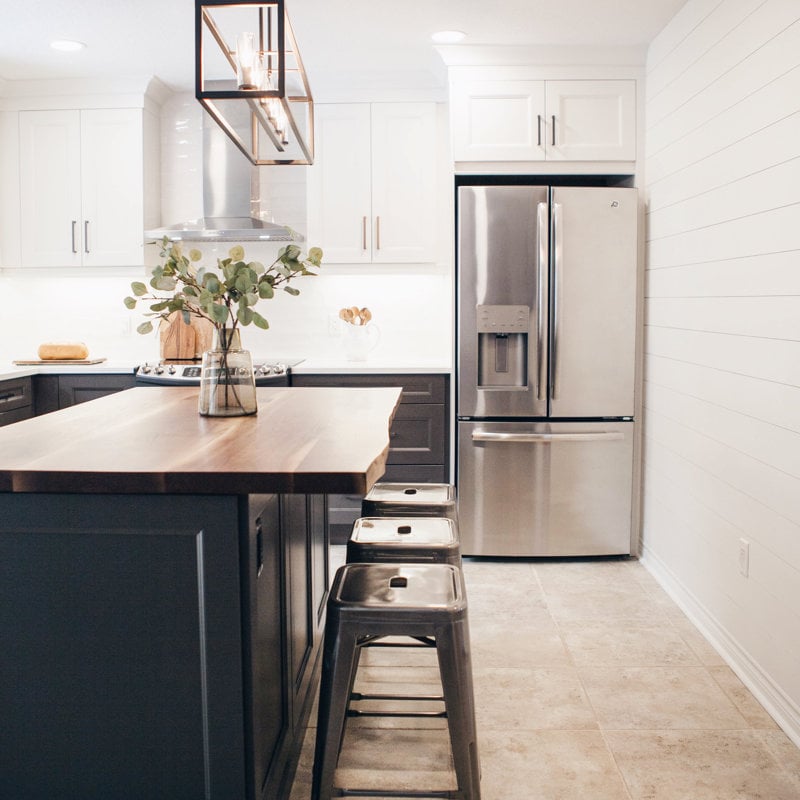 For easy kitchen island styling, get a large clear glass vase and fill it with your favorite greenery. Some easy options for a minimal look include eucalyptus and cotton stems.
If you want a brighter cheery look, try tulips. You can use this vase independently or add a fruit bowl and candle beside it.
Try a Reclaimed Board as Your Centerpiece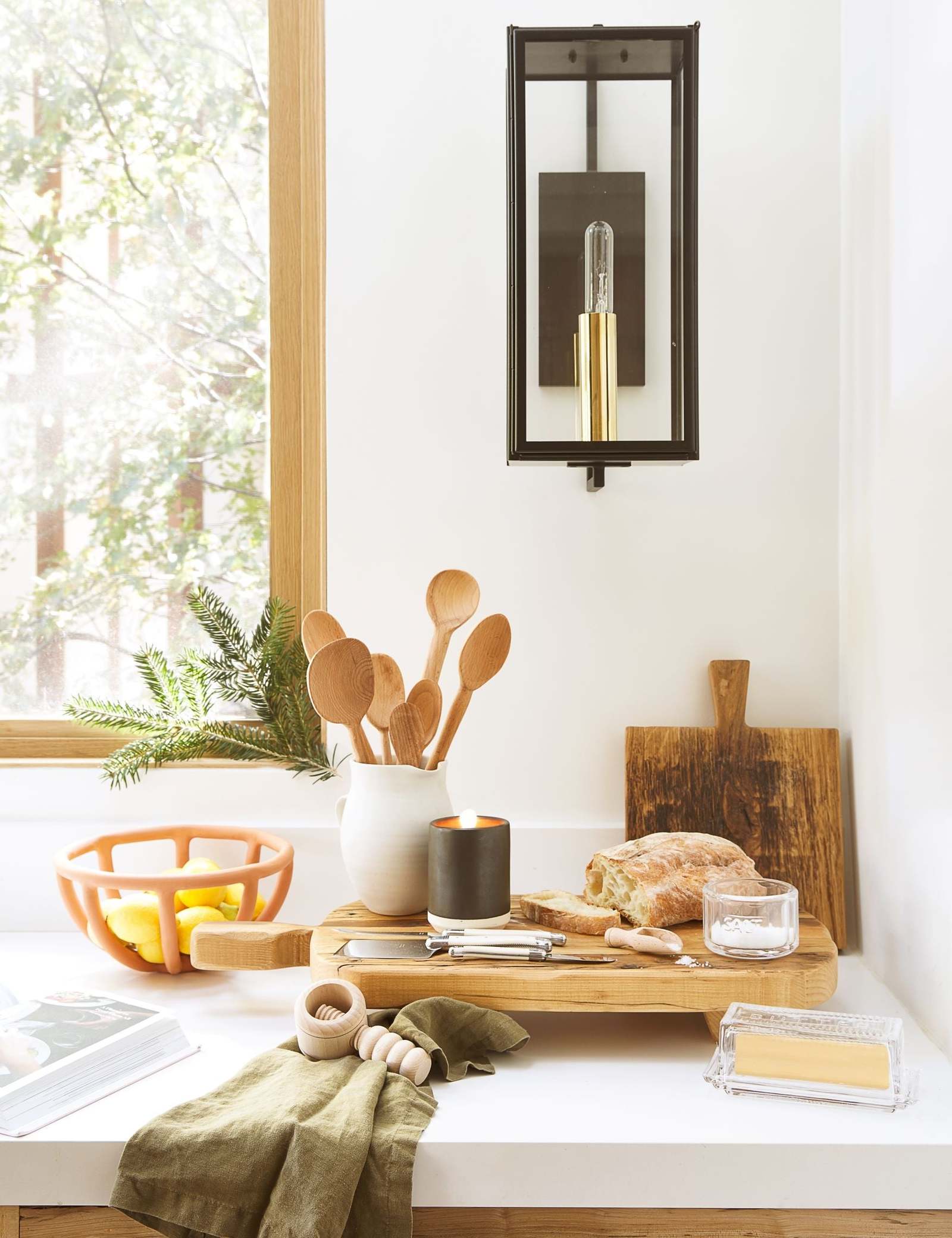 Looking for the perfect kitchen island centerpiece? Try this footed reclaimed wood board.
This board is excellent for putting in the center of your island. On top, you can place a small vase of flowers and a caddy of wooden spoons. Then, you can turn this into a serving platter on party days. While the board has a rustic charm, it will work with all decor styles.
Display Your Favorite Wines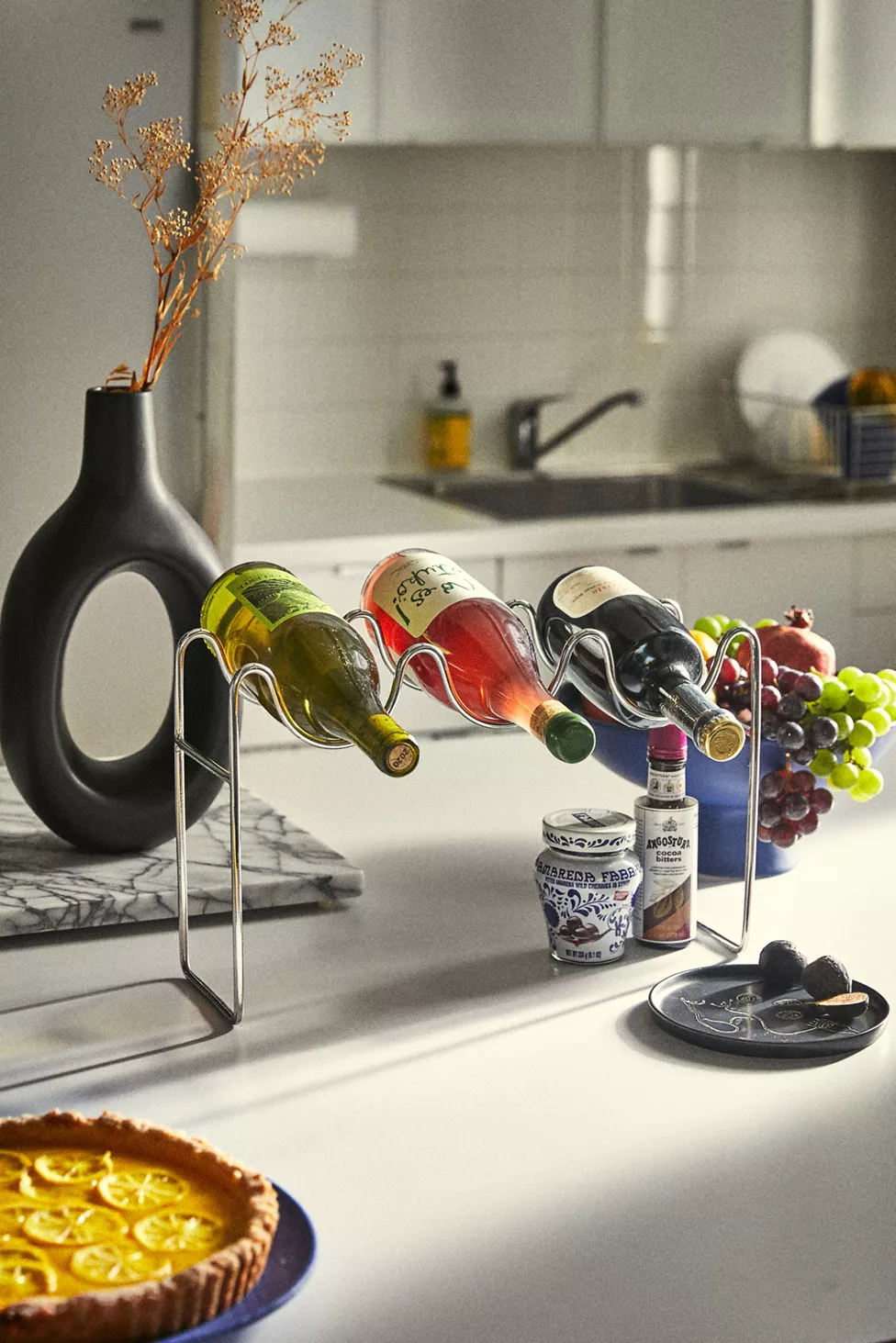 If you're a big wine drinker, use your island space to display some of your favorite vintages. This wine rack from Urban Outfitters comes in silver or gold and will display up to three bottles.
You can surround the wine rack with wine glasses or add some greenery underneath. If you like a simple look, make the wine rack your only decor.
Add Country Flair with White Canisters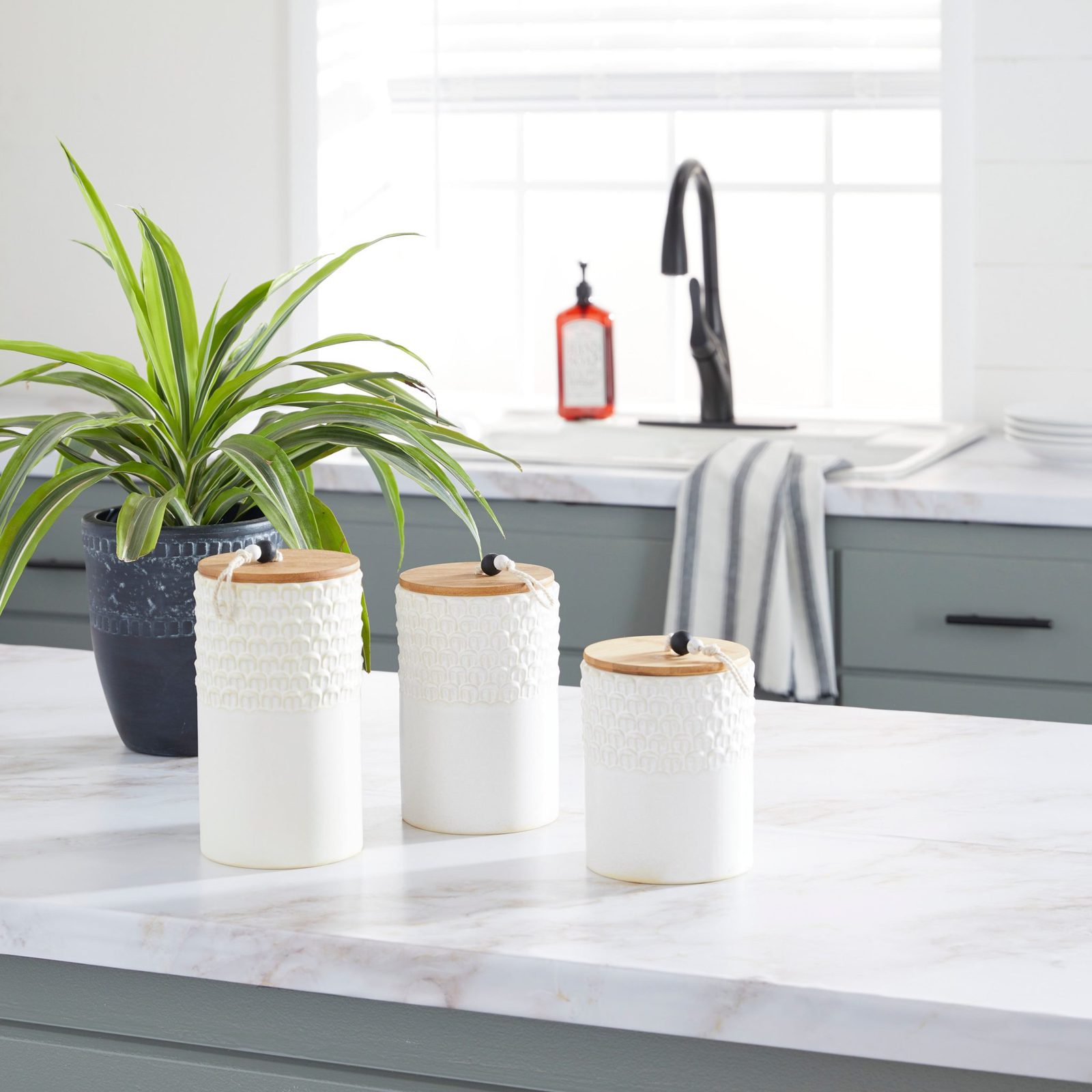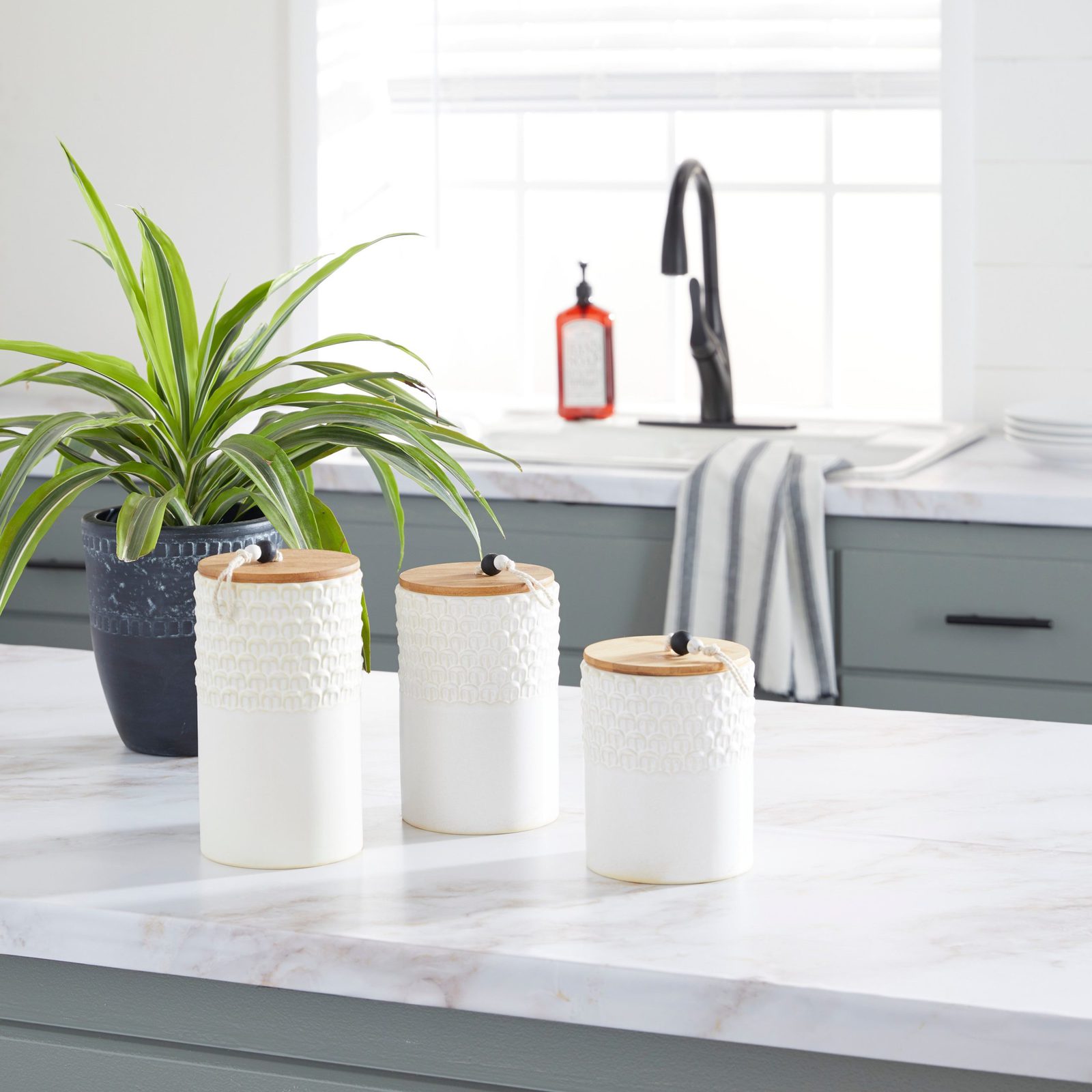 If you have a small kitchen island, consider adding a decorative canister set like this. These canisters have a bright, fresh feel, perfect for a country kitchen.
While these aren't food-safe, you can still use them to house extra kitchen supplies. You could even break up the set if you'd like, placing one on your island and the other two on a shelf.
Put Your Fruit in a Long Dough Bowl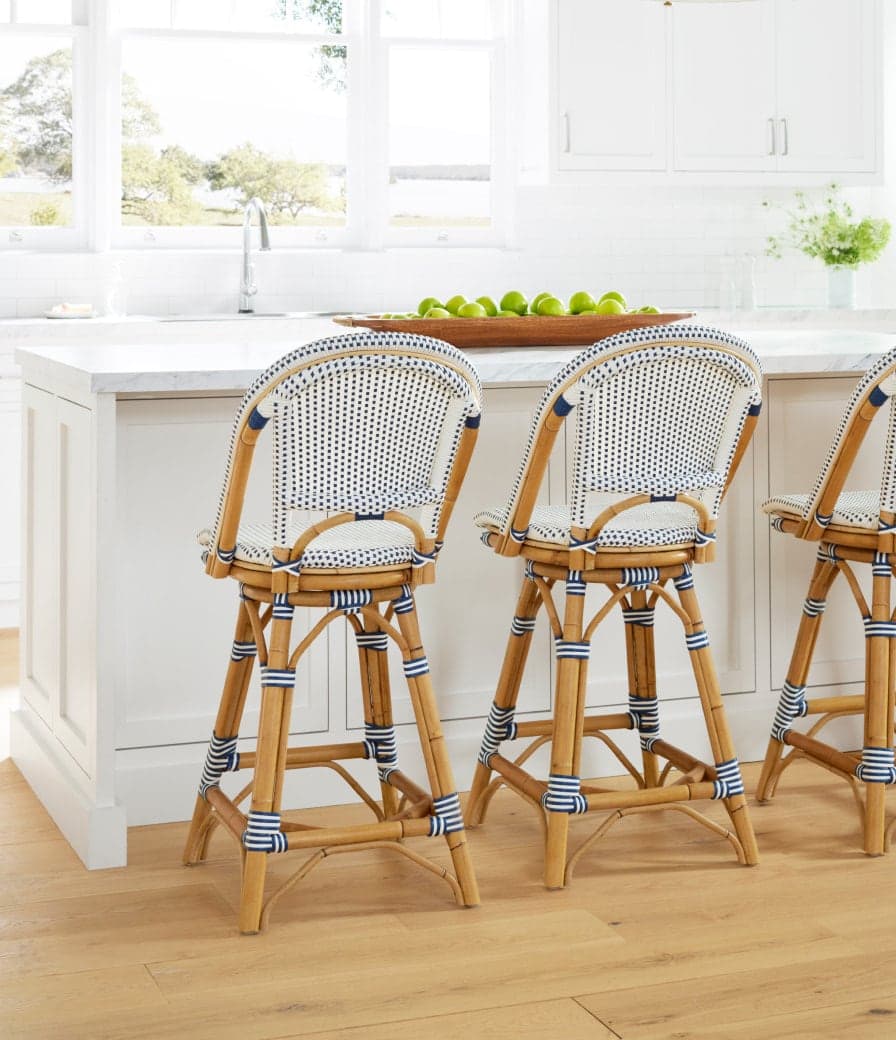 Do you like to keep your fruit out on the counter? Then, ditch the traditional bowl and try a long dough bowl like this one.
From Serena & Lily, this acacia wood bowl measures thirty-six inches long and has textured rattan handles. Because of its length, it makes excellent large kitchen island decor.
Stay Organized with a Tiered Stand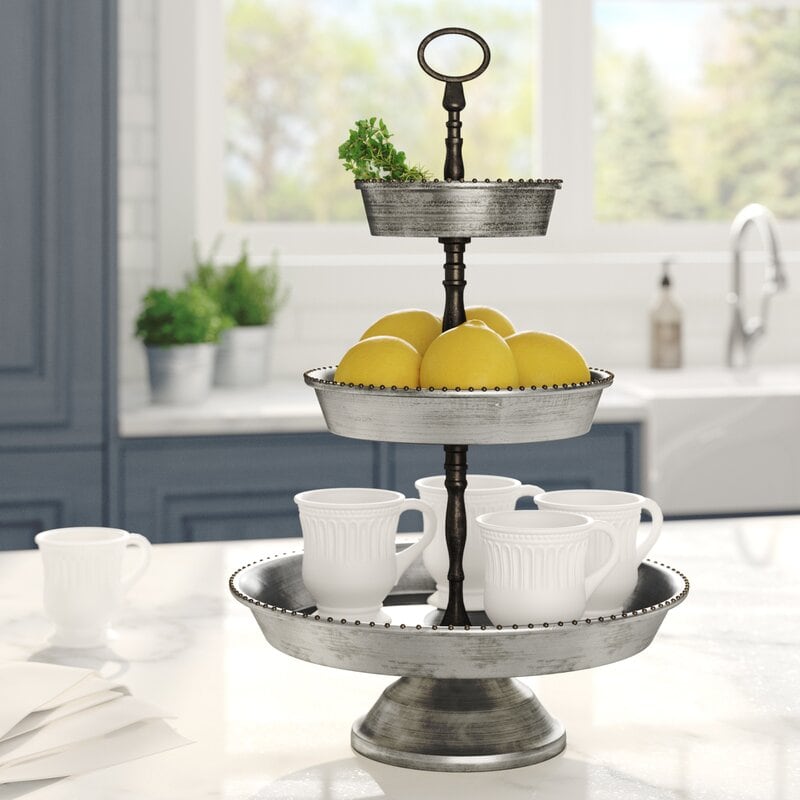 If you want to organize a coffee bar or separate your fruit by kind, this tray will help.
Made of galvanized steel, this tiered stand has three levels that gradually get smaller. It has a distressed look that makes it appear antique. This stand is perfect for farmhouse or traditionally styled kitchens.
For a Modern Look, Go with Matte Black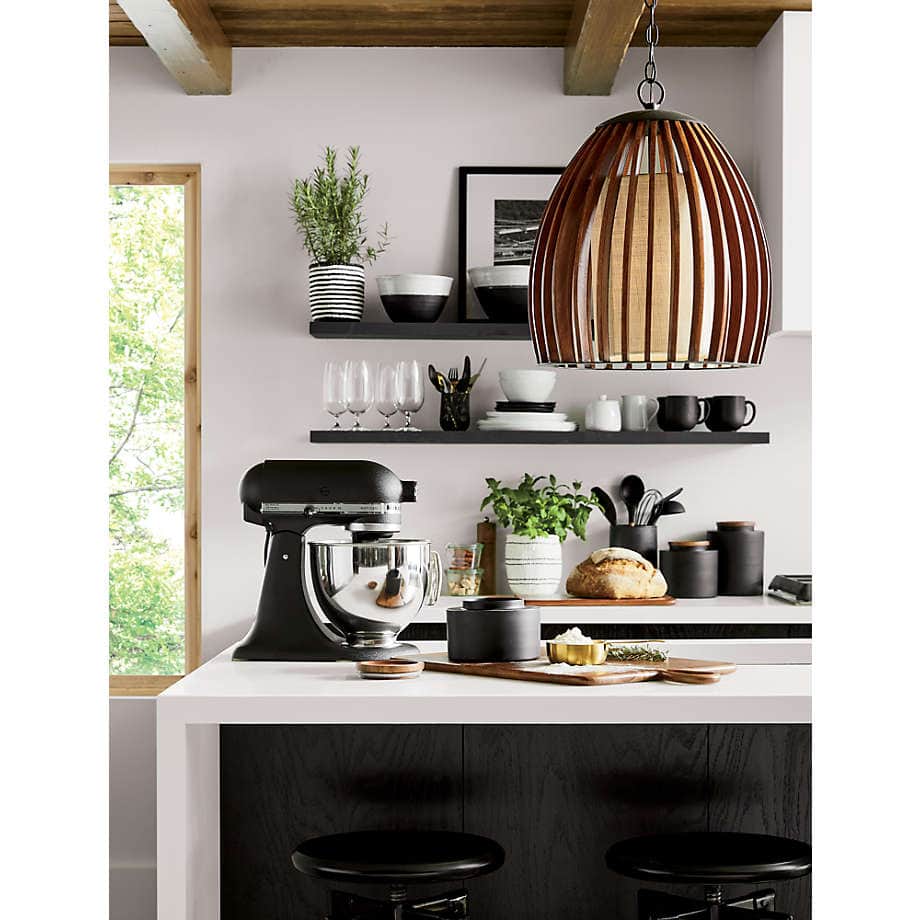 Looking for the best modern kitchen island decor? Go with matte black.
This small canister from Crate&Barrel is the perfect fit to help you achieve an ultra-modern look. The canister is steel with a matte black finish and wood lid. You can fill it with cookies or other kitchen essentials and leave it on your kitchen island.
Set the Island with Handwoven Placemats
If you serve food on your island and want an easy idea for decor, try something super functional, like pretty placemats.
Placemats look good even when no one is sitting to eat and can help you keep hot plates off the counter. These woven placemats from Serena & Lily add a very natural feel to the kitchen, and you can use them in any decor style.
Organize with an Upgraded Lazy Susan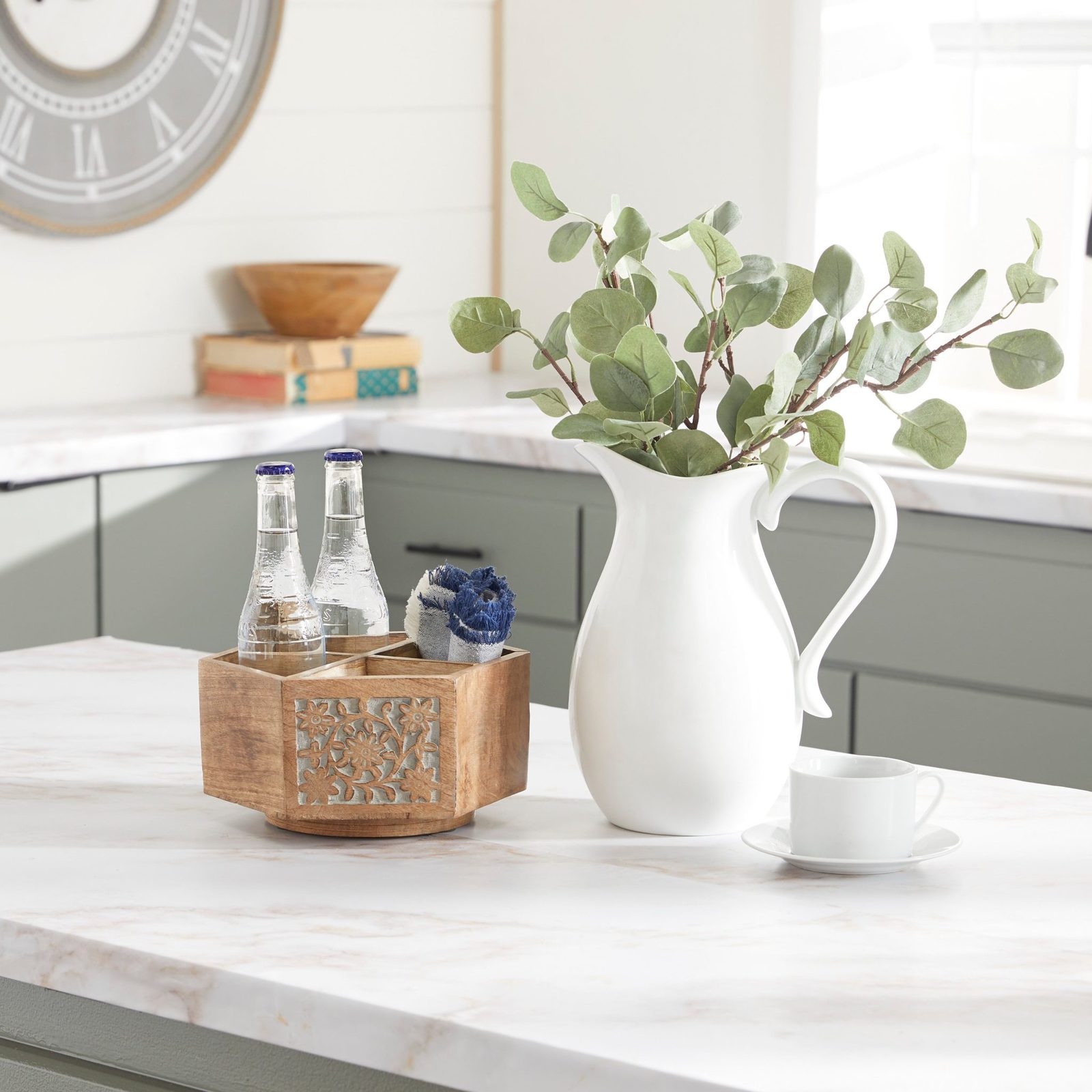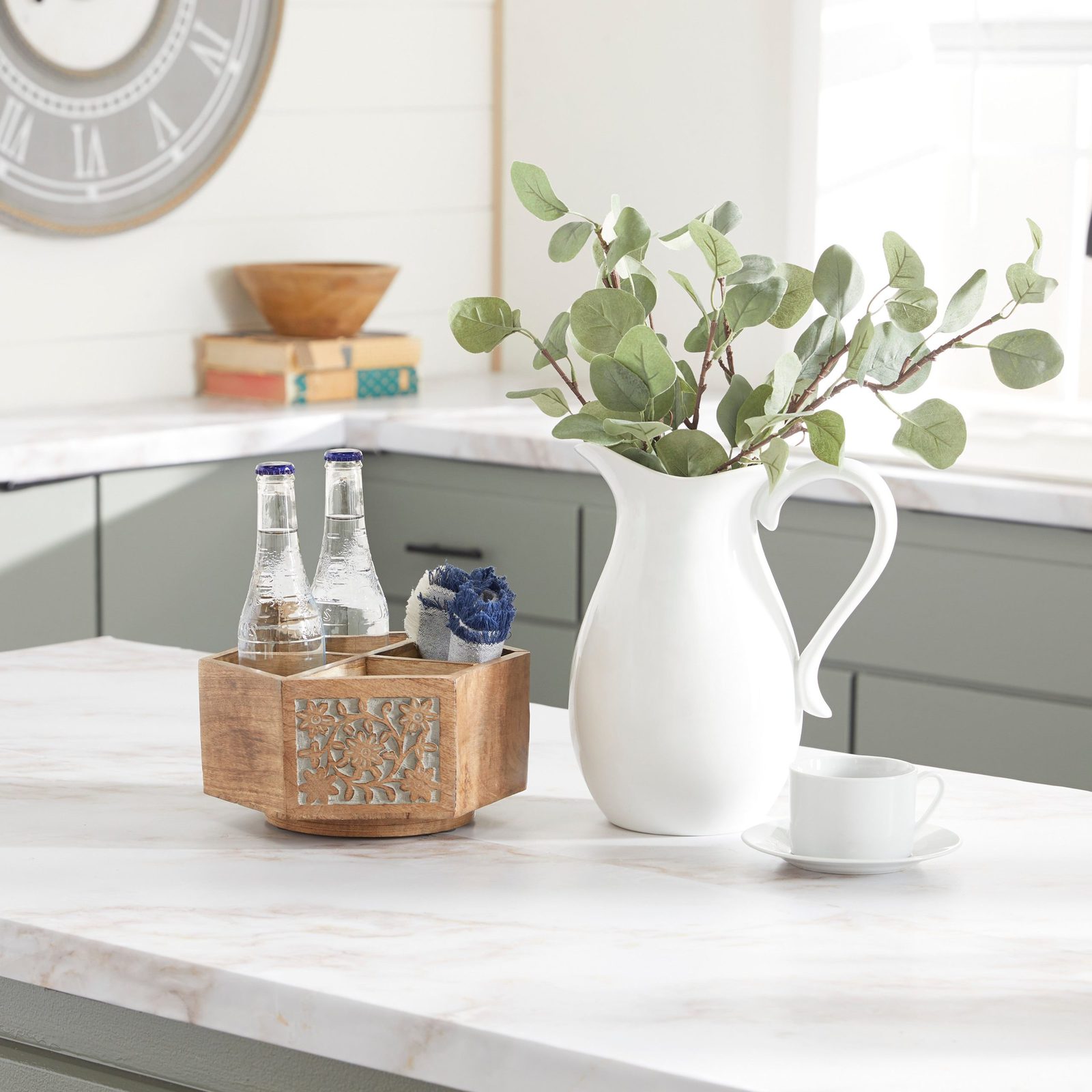 If you love the functionality of a lazy susan, you can now get it in a decorative version as a kitchen island accessory.
From Overstock, this wooden lazy susan can hold four bottles of wine or be used to house napkins and cutlery. This would come in handy during dinner parties, where guests could easily access the silverware they needed.
Put a Cake Stand on Display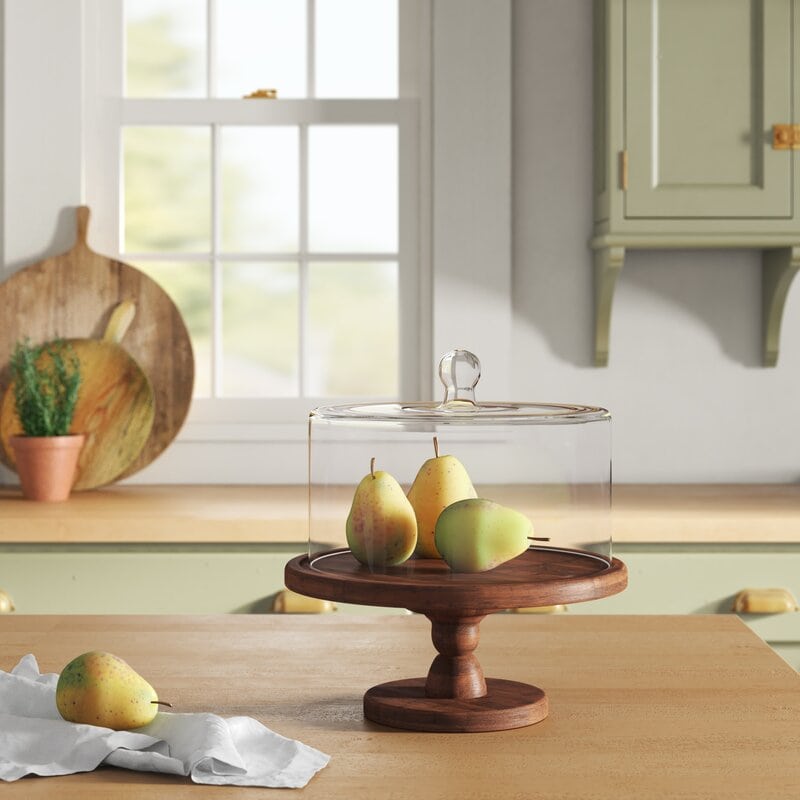 Cake stands aren't only for cakes. They can store fruit, hold candles, or you can decorate them with faux plants. (Here are even more cake stand ideas.)
For a rustic look, try one like this. It comes with a wooden base and a clear glass top. You can use this as your sole kitchen island decor or mix it up with a vase of flowers.
Final Thoughts
Your kitchen island decor doesn't have to be extravagant. A simple vase with pretty stems or a fresh bouquet can make a world of difference.
If you don't want to stop with only flowers, try a wine rack, pretty bowl, cake stand, or an organizational item. If you have a large island, you can group several of these together for a collected look.