Decorated Life is reader-supported. When you buy through links on our site, we may earn an affiliate commission. Learn More
15 Unique and Trendy Dresser Alternatives in 2023
Almost every bedroom has a dresser, but you might be surprised to hear you don't actually need one. The key to creating a peaceful bedroom is reducing clutter and having a more open space, and getting rid of your dresser is the first step to accomplishing that.
A lot of the items in your dresser can actually go in your closet, and there are some great ideas here for alternate storage that are fashionable and more minimalist. Let's take a look.
Use a Corner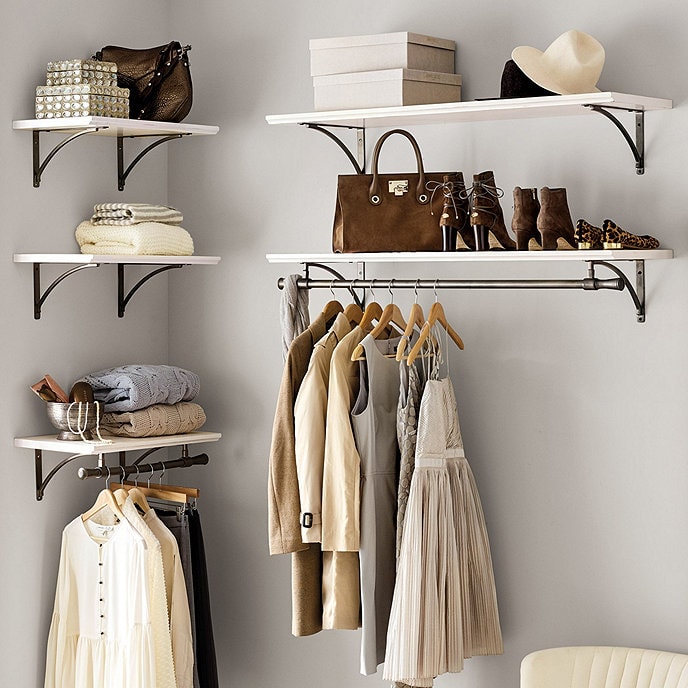 A small bedroom without dresser space doesn't necessarily mean it doesn't have storage space, it just means that you need to get a little creative. Like, by taking advantage of your corner space.
This bedroom has strategically hung shelves that serve as ample storage. There's plenty of space for folded clothes, rods for hanging clothes, and you can even put some baskets on the shelves to store smaller items like shorts and tee shirts that may not look as pretty if they're out in the open.
Consider a Coat Tree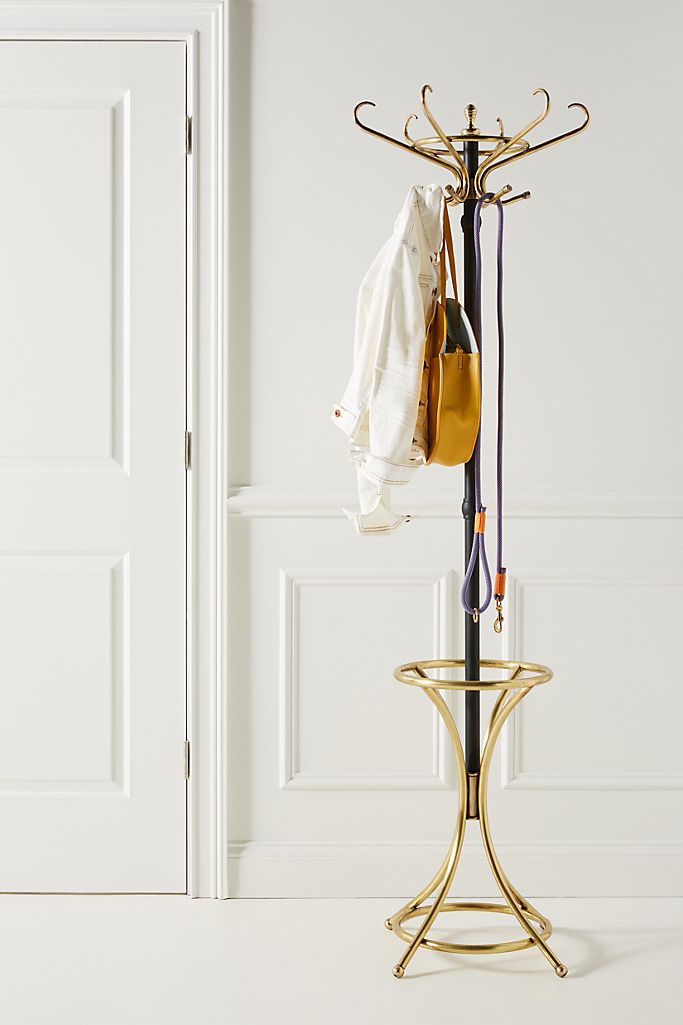 Coat trees are typically found in a home's entryway, but you can use them for clothes storage instead. They take up much less floor space and utilize your room's height.
You won't be able to store small items on this, but you can hang shirts, dresses, pants, and jackets on it to free up closet shelving space so you can put those smaller items in baskets.
Install Some Nice Hooks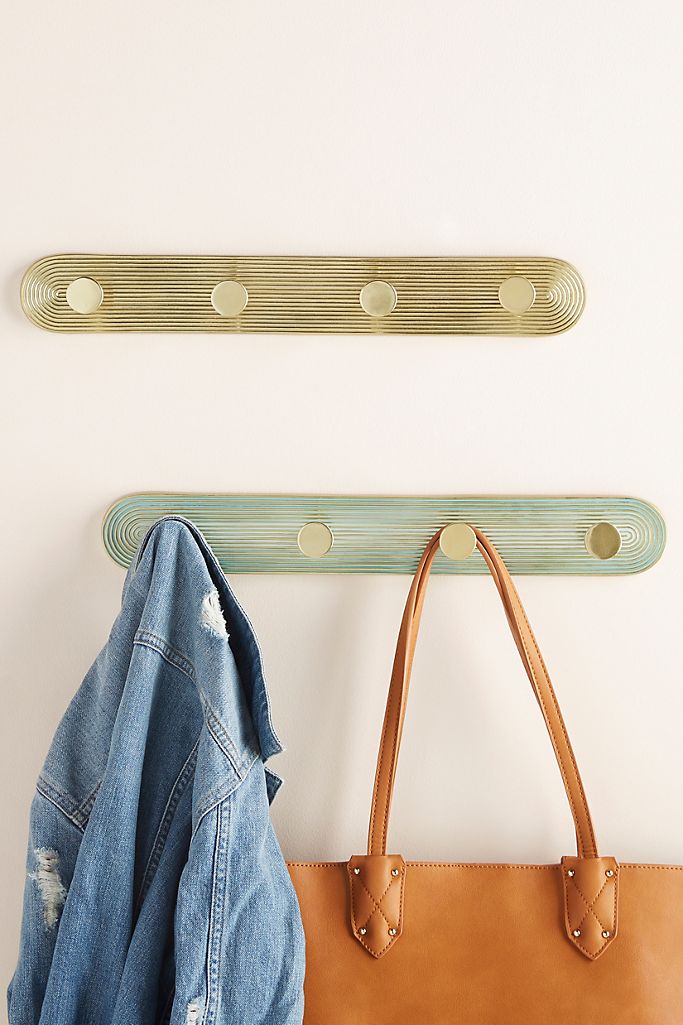 One of the easiest and most inexpensive dresser ideas is to ditch it all together and just hang some hooks instead.
A hook rack like this one is really pretty and will look nice on the wall, but you can also find individual decorative hooks and hang them at varying heights and space them out a little more to give you enough room to hang bulky items without having to sacrifice a second hook.
Get Pullout Drawers Under Your Bed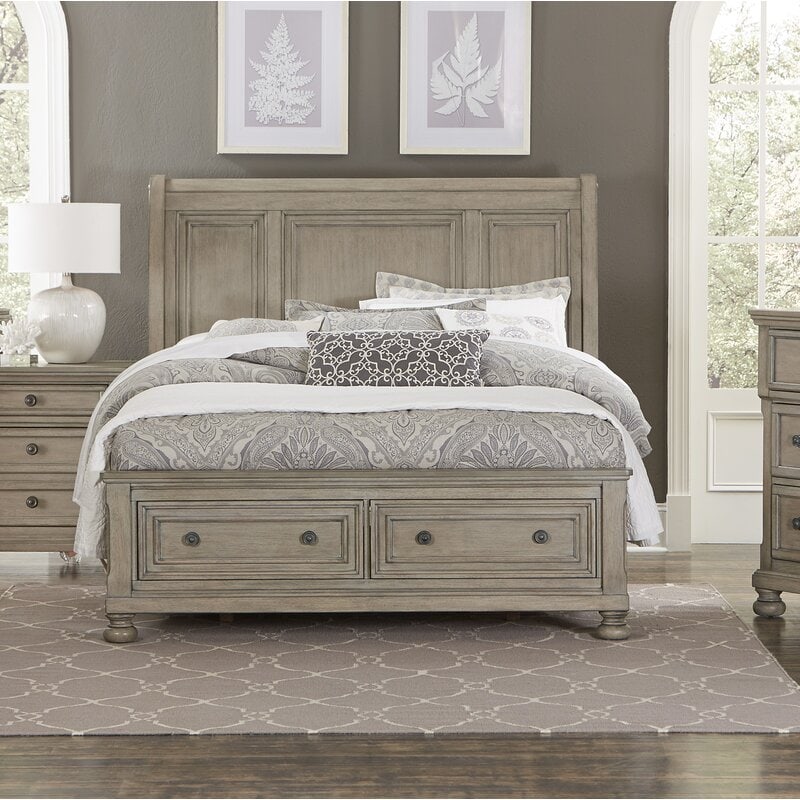 You can get a bed like this one to maximize space; it has a lot of drawers to keep all your clothes organized. There's even a little door for a cubby hole at the foot of the bed as well as tons of shelving in the headboard.
If you want to build your own drawers for under your bed, there are a lot of great DIY options and ideas to look at for inspiration and guidance.
Create A Built-In Shelving Unit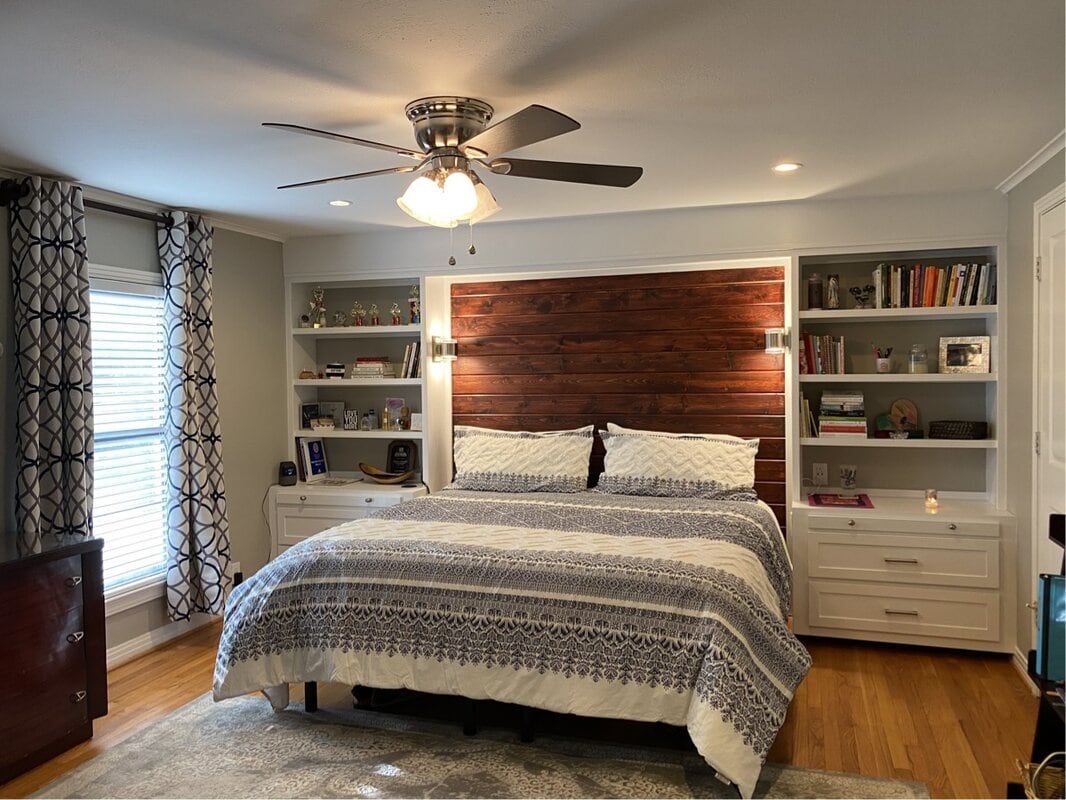 There's really no difference in putting clothes on a shelf instead of in a dresser. In fact, doing so will probably motivate you to actually fold your clothes instead of just tossing them into a drawer.
If the idea of no longer having wrinkled clothes is appealing to you, invest in a built-in shelving system over your bed. It lets you take advantage of all of that wall space to free up floor space for furniture besides a dresser.
Look for a Bedside Table with More Storage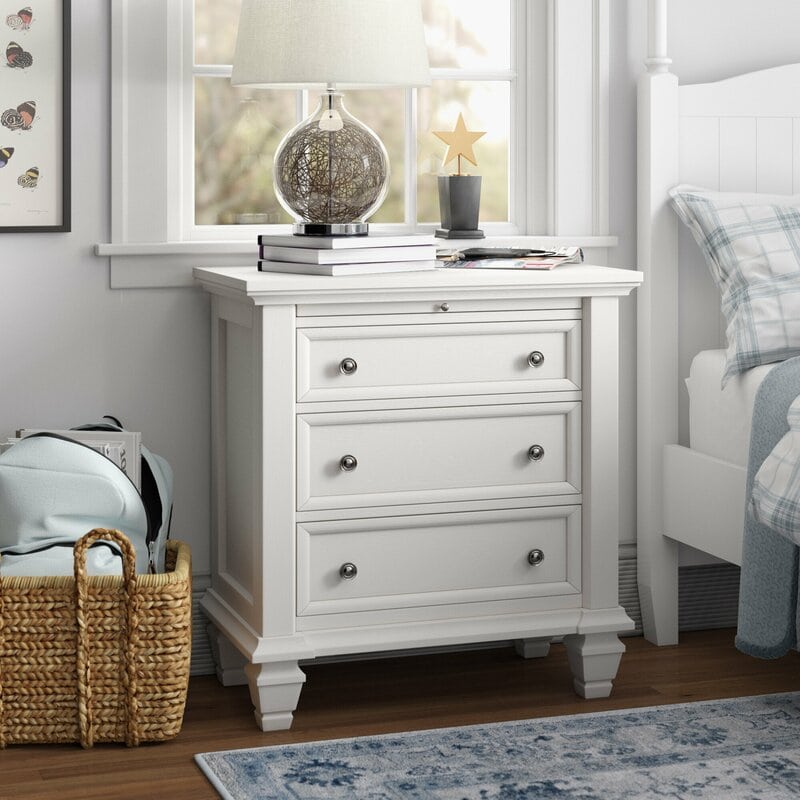 Getting rid of a dresser is definitely possible, especially if you can maximize your storage in other areas like your bedside table.
You can get a great option like this dresser with a lot of drawers and even a pull-out surface to manage everything you want beside you in bed. The white is quite simple and would work in a lot of different rooms and decor styles.
Put Your Clothes on Display with a Garment Rack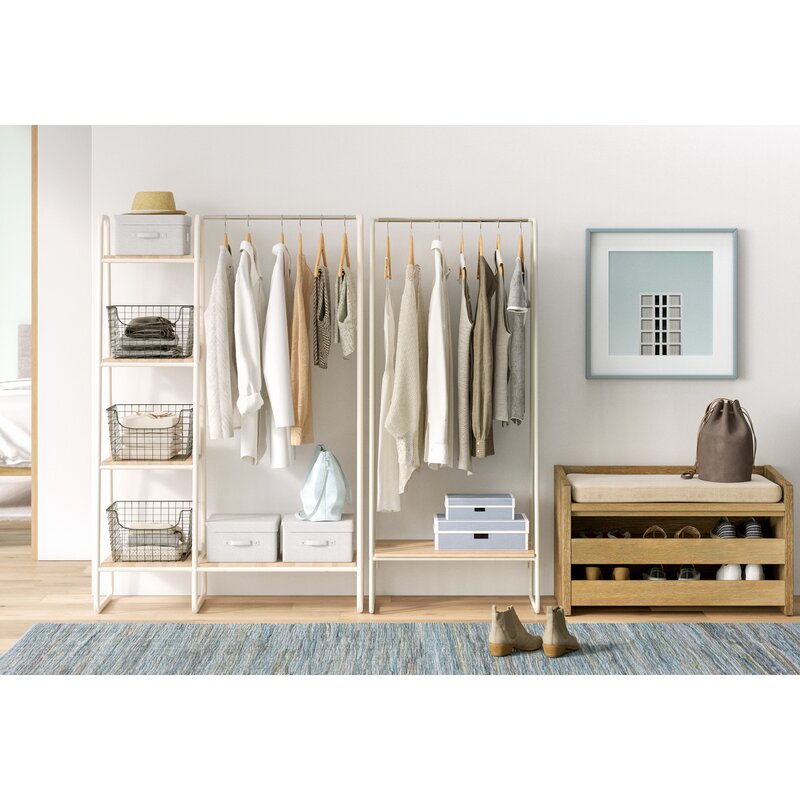 If you want to get some nice color pop, you can get a garment rack and keep your clothes and shoes exposed. It creates the feeling of a high-end boutique.
If you'd prefer to hide some of your clothes away, you can zip up the rack too. Look for some cute shoe storage boxes like the ones resting on the base of the rack here.
Get Colorful Plastic Storage Bins for a Cheap Dresser Alternative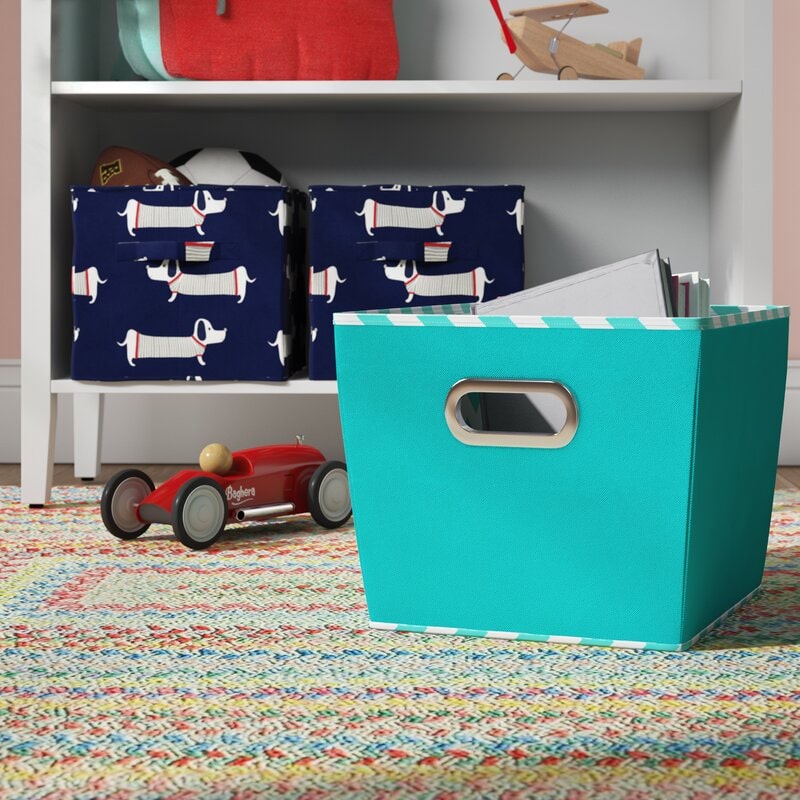 For a budget option, you can buy fabric storage bins for your clothes. It's an easy way to quickly see what your options are, and you can even get some nice colorful buckets.
Look for a certain color theme that goes well with your room decor.
Use a Hanging Rack in Your Closet
Do you have a great closet but a small room? Consider no dresser solutions like these hanging racks. They offer you plenty of storage space as if they were shelves, but you don't have to actually hang shelves to get the space.
This is an especially great clothing dresser alternative for a renter who can't run the risk of damaging the walls with a poorly mounted shelving unit.
Find a Modern Wardrobe Closet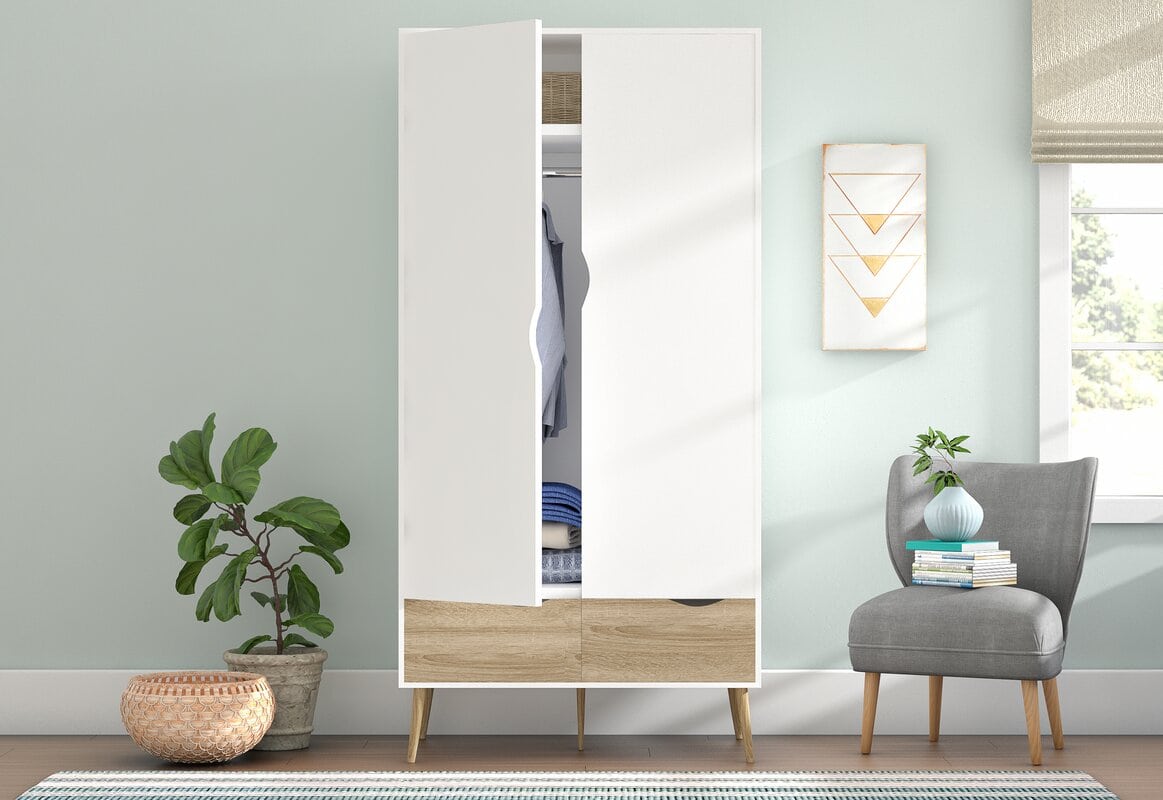 If you work from home and mostly just wear a lot of tee shirts and yoga pants, drawer space is probably a higher priority than hanging space. So, another idea is to have drawers installed in your actual closet and then get something like this wardrobe closet to give you the small bit of hanging space you need.
Buy a Trunk for the End of Your Bed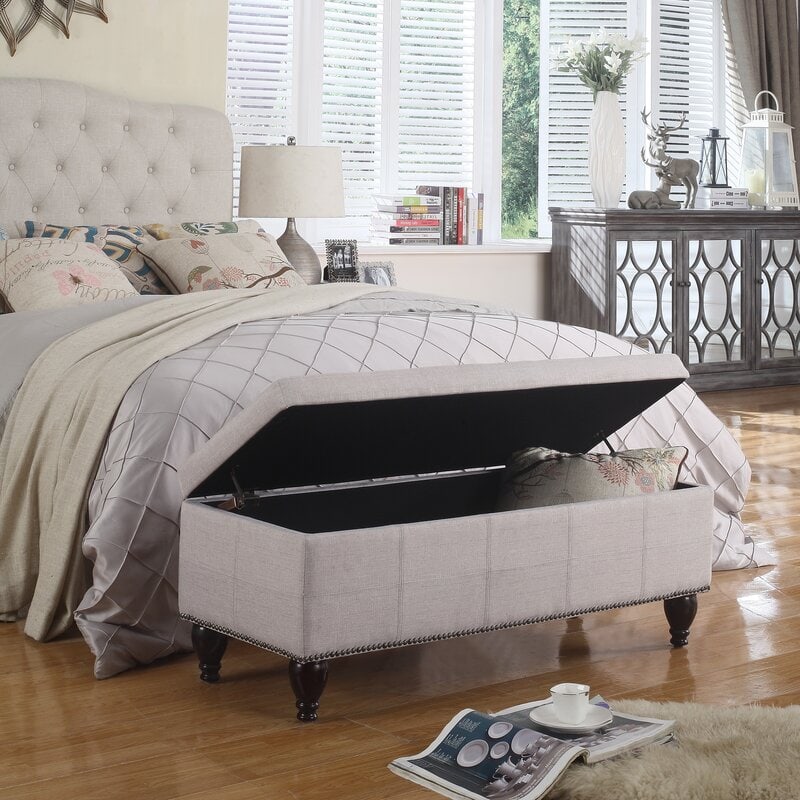 It's storage and a seat! A bench or trunk at the end of the bed is not only pretty, but it's also a great spot to discreetly store some clothes.
As fantastic as it is, you'll want to be conscious of how to organize clothes without a dresser, because it won't take long for the trunk to become pure chaos if you just toss your clothes in a giant pile.
Look for Pretty Vintage Suitcases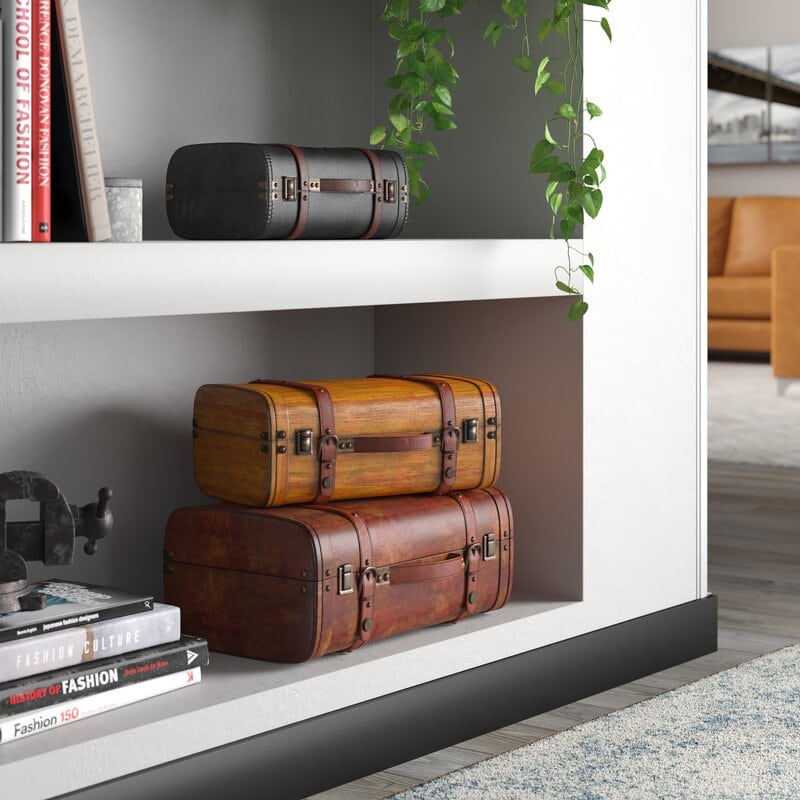 Suitcases are a unique way to replace a dresser in the bedroom. You can put some clothes away in the suitcases, but also stack them up to create another piece of decor.
Each suitcase has its own charm and character, and the light suitcase sets off the darker ones perfectly. If you're going to put clothes in the suitcases, make sure they're clean and fresh so your clothes don't smell musty.
Faux Window Seat Storage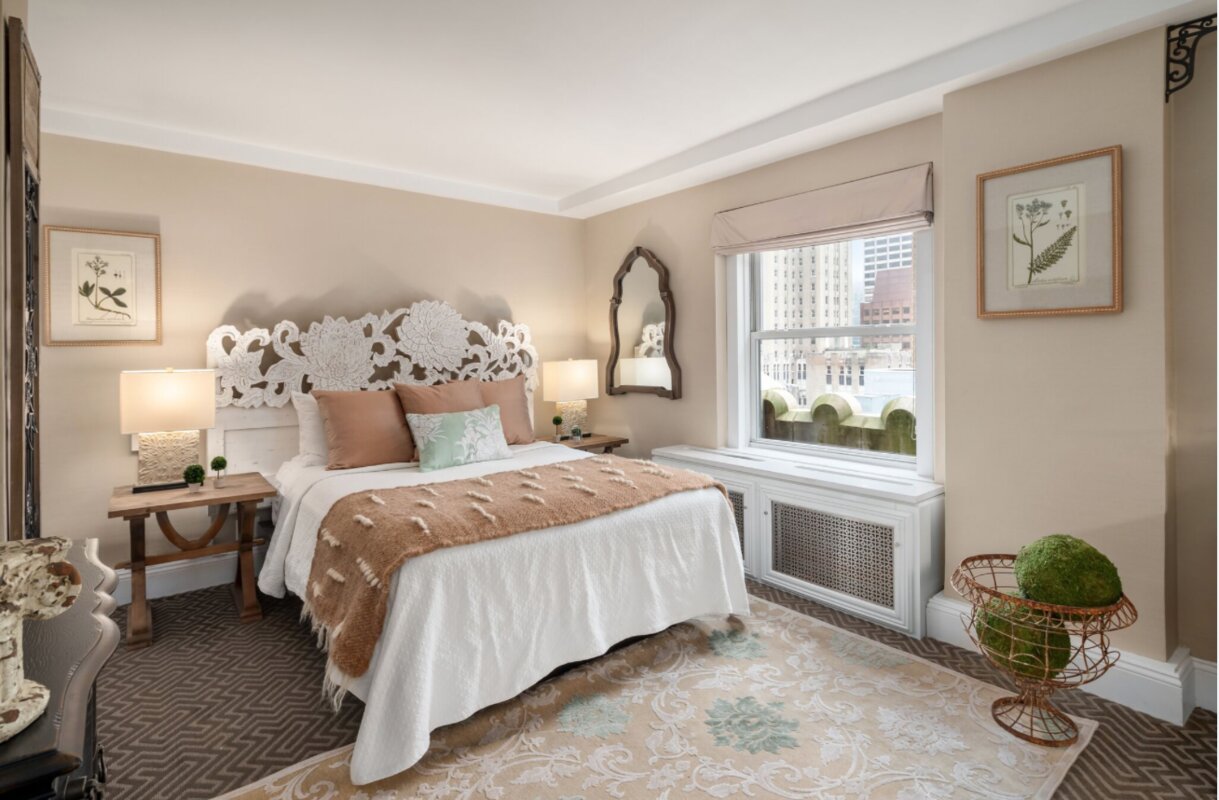 A window seat is the perfect spot to cozy up and read on a rainy day. It's also a great spot to install some secret storage under the seats.
If you're building it yourself, just create a hollow bench that has a hinged top. Then, top the bench with some easily removable cushions so you can lounge on it when you're not getting clothes in or out of it.
Use a Ladder Hanger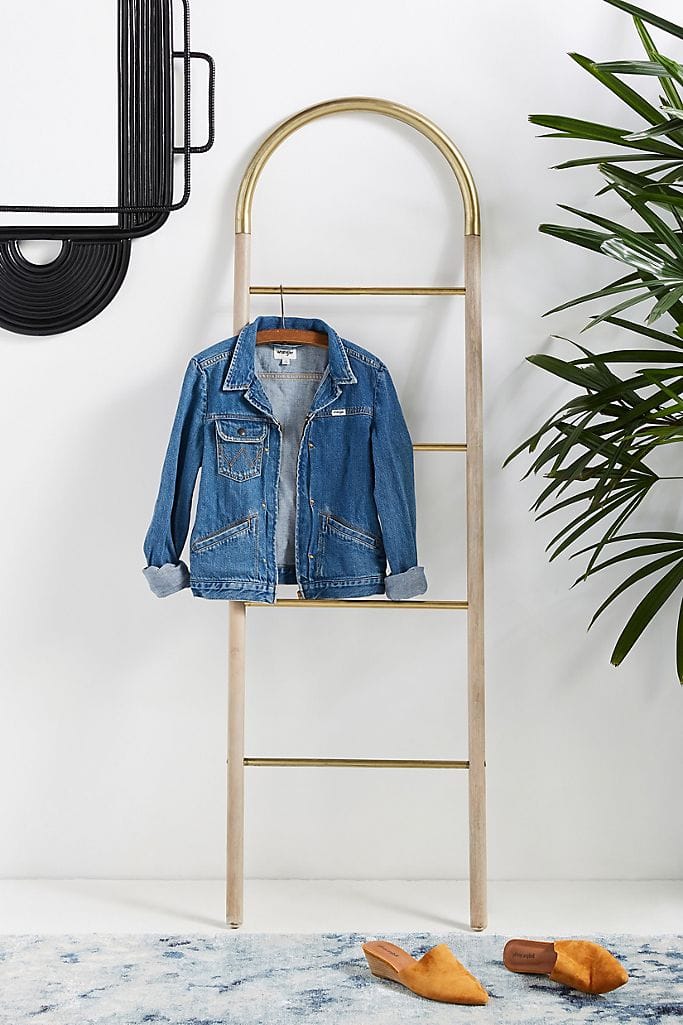 Decorative ladders are one of the more aesthetically pleasing dresser alternatives for small spaces. They don't require very much floor space, and you can decide the best height option for you based on how much storage you need.
Even if your room isn't small, if you are looking for minimalist dresser alternatives, ladders are a great way to go. An unstained wood ladder will fit in nicely with Scandinavian or boho decor
Use Decorative Baskets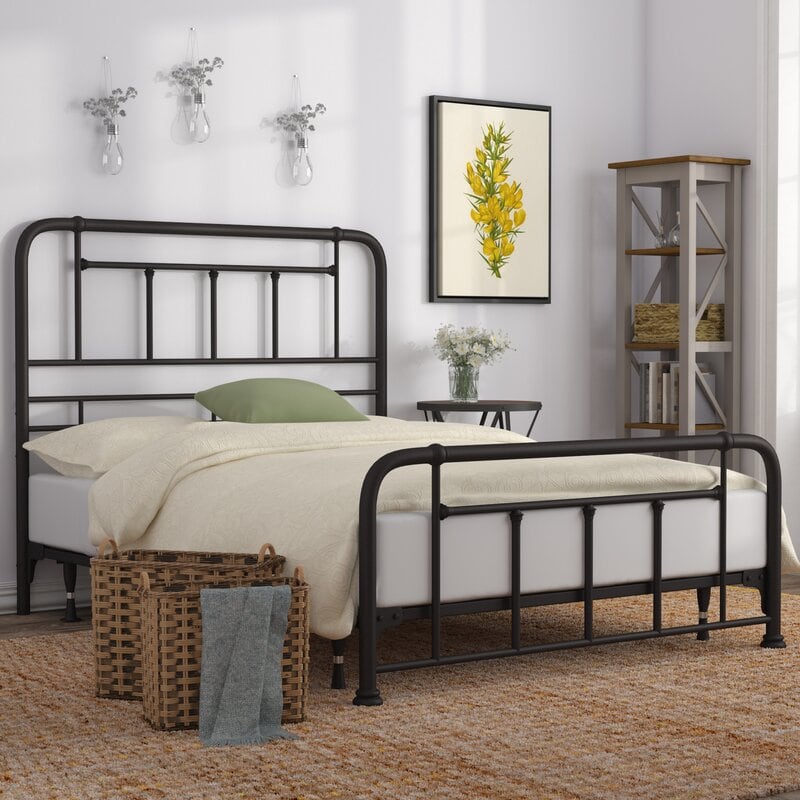 Decorative baskets make for great dresser alternatives. They come in all kinds of sizes and there are so many styles that you'll definitely be able to find one that matches your bedroom's style.
You can store the baskets on shelves, tucked under a desk, in your closet, or strategically placed on your floor like in this picture!
Final Thoughts
Most people have a dresser in their bedroom, if not two. They're functional pieces of furniture great for storing clothes or books; however, you might be feeling like they take up too much space in your room or you want to look for a more minimal solution.
You can get a lot of budget storage or vintage pieces of furniture to create a trendy and unique dresser alternative. When it comes to switching out your dresser, you should think outside the box; these 15 ideas should inspire you and help you to figure out how best to store your clothes.