Decorated Life is reader-supported. When you buy through links on our site, we may earn an affiliate commission. Learn More
What Color Couch Goes With Gray Walls? – 18 Ideas
Gray is one of the most versatile colors to have at home. And with the ongoing trend of simplicity, minimalism, and monochromes, this color is further emerging to be the most liked paint color by homeowners. Well, let's say that there's hardly any disadvantage associated with this color.
On the other hand, one of the major advantages includes versatility and timelessness. Since gray pairs phenomenally with a wide array of hues – it's much simpler to work it out. So, are you looking for a couch color to work with your gray walls? Let's have a look at these seamless 18 couch color ideas for gray walls.
Navy Blue Sectional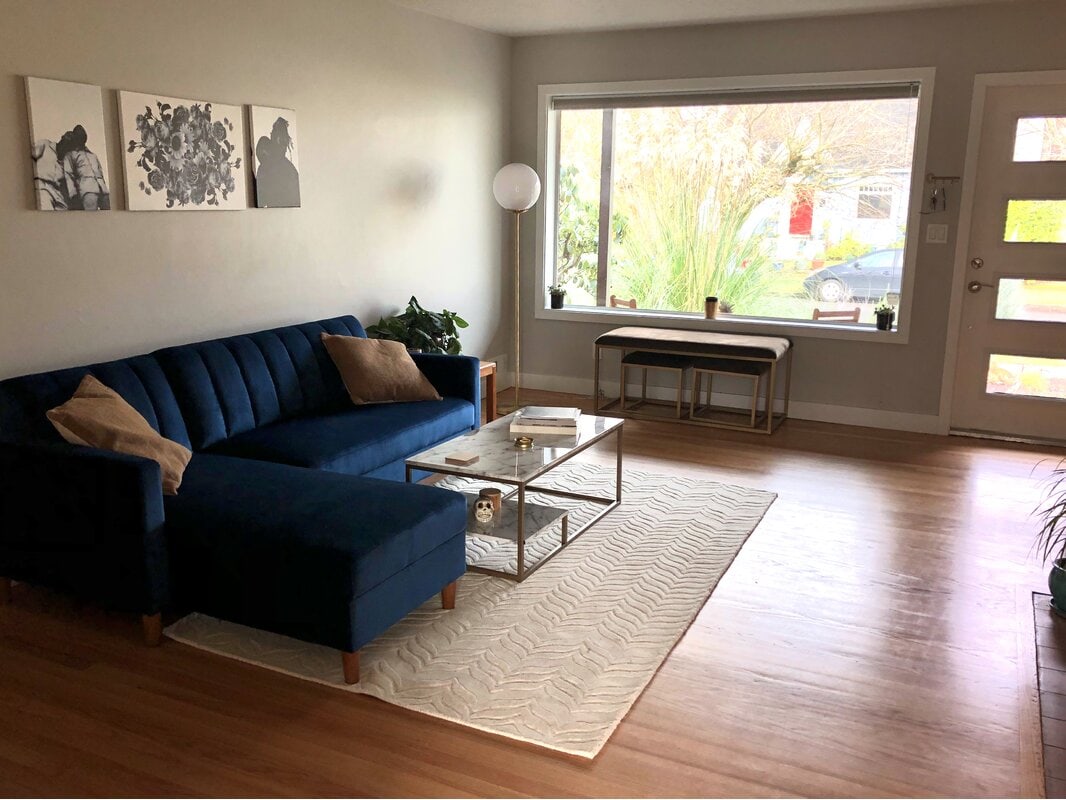 Gray works beautifully with navy blue! Generally, if you want to achieve a trendy and chic design look – this navy blue sectional can truly break the monotony. Whether you have cool or warm gray paint on the wall, the shades of blue will never make you feel doubtful.
You can further align these grays with a tinge of warmth by incorporating woods and natural materials like rattan, wicker, and stone.
Off-White Couch for Minimalist Look
You can never go wrong with an off-white couch. So, when in doubt – pick an off-white color that can seamlessly align with both the warm and cool sides of the scale. It has the potential to blend in with your existing gray palette to further exhibit a modern, minimalist, and Scandinavian look.
Furthermore, you must add a sense of visual interest to complete the palette. Majorly, by incorporating contrasting hues, patterns, and textural materials.
Rosewood Velvet Sofa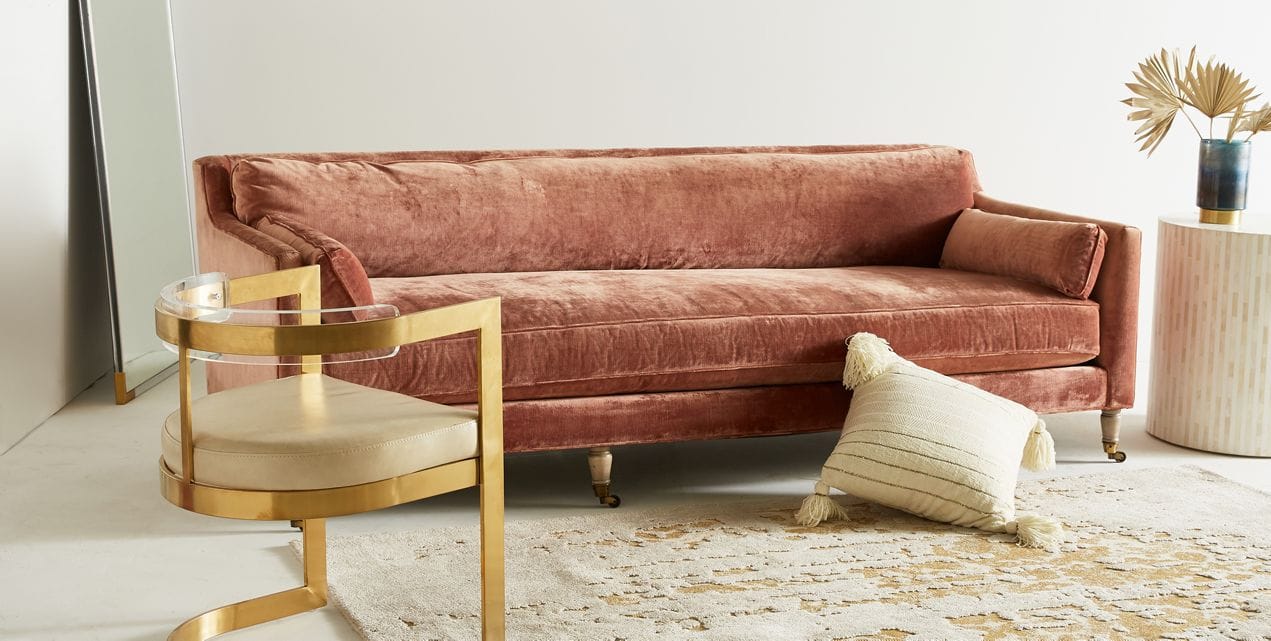 It's time to pick an unconventional color theme that absolutely adds a stunning factor to your living room. Not so common and yet so mesmerizing – a couch with deep rose, coral, and blush tone can undoubtedly create a playful experience.
Since it contradicts the gray backdrop, you can add a couple of gray throw pillows to bind the whole look together. Lastly, the luxe velvet would definitely make you want to curl and cuddle!
The Soothing Blue-Green Sofa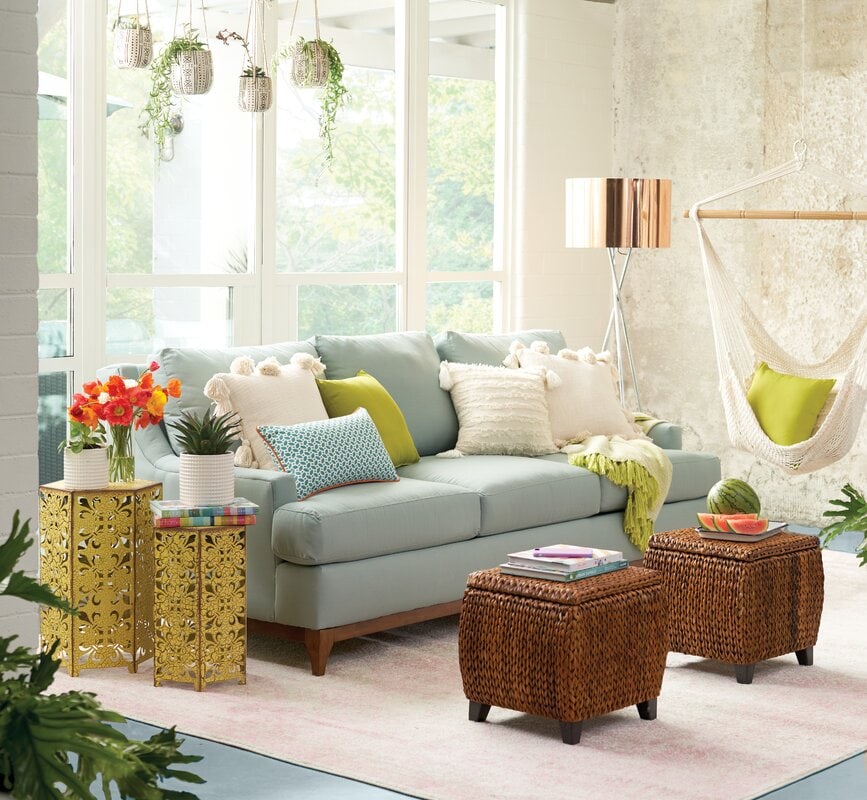 A blend of soothing blue and green in your sofa fabric will take you a long way. Not only does this combination add a charming character but also makes you feel relaxed and refreshed after a long day at work.
Further, you must pair this tranquilizing tone with minty greens, wooden textures, and little golden accents. Not to forget the cozy pom-pom details on the cushion covers!
Lavender Velvet Couch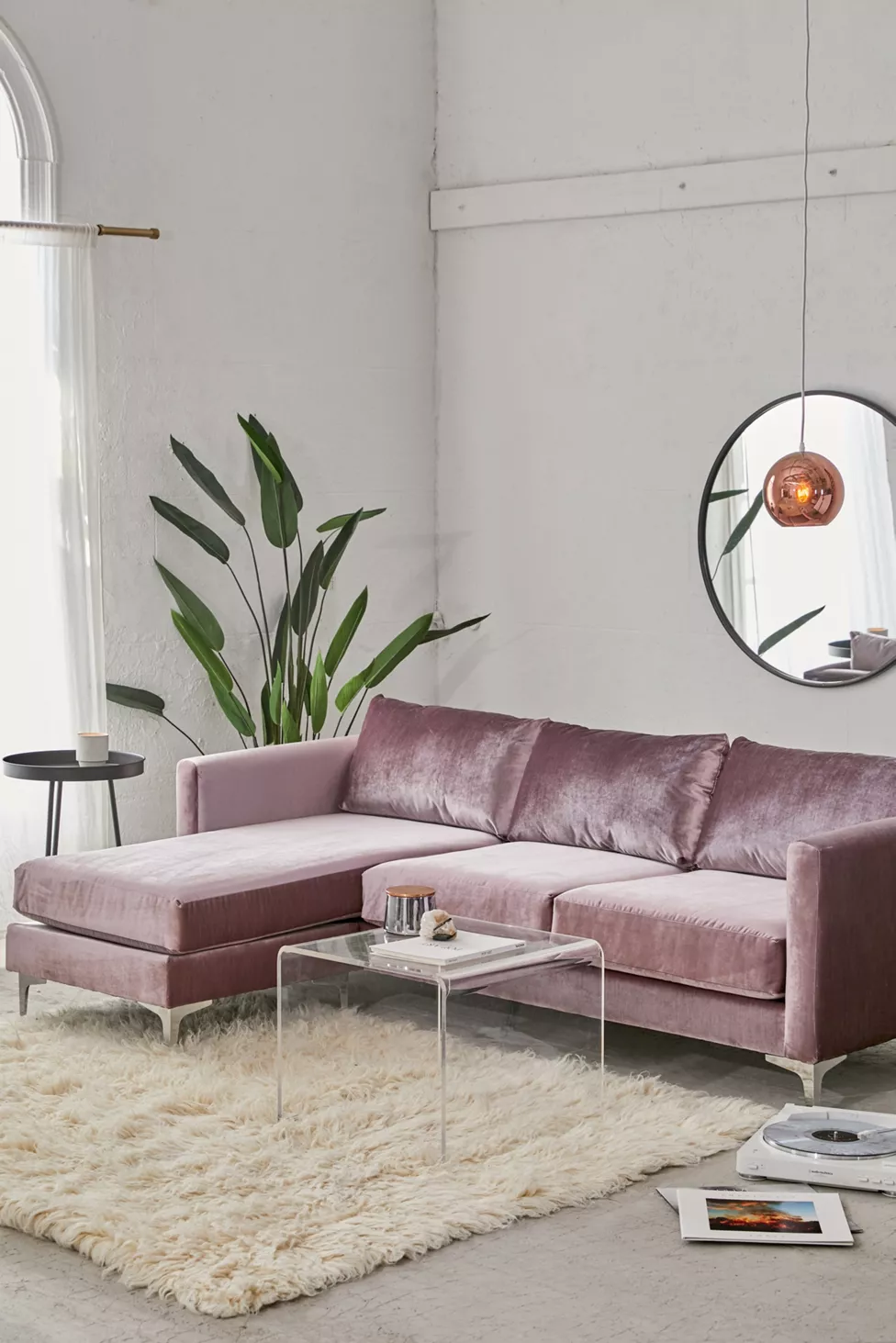 This sectional silhouette has a perfect color tone to play with your overall palette. Since it proves to be quite a unique and quirky hue, you can incorporate it in your living room to bring a sense of starkness and royalty.
Yes, mauve and lavender are associated with a vibrant and soothing vibe – hence, you must use them to uplift the vibe of your home. And regardless of the gray tone, this color on the couch will play flawlessly.
Embrace the Mulberry-toned Sofa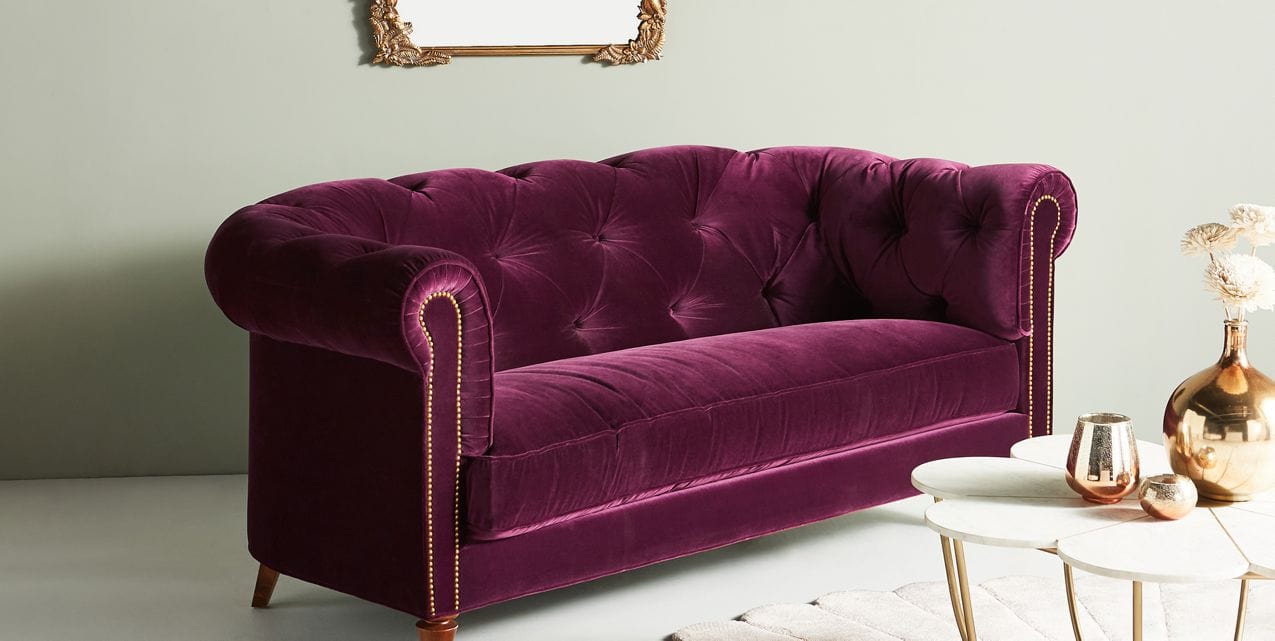 This is one of the most vibrant and vivid tones to pair against your gray walls. Yes, if you want an eclectic and maximalist vibe – this is a great color combination to choose for your couch. This rich texture and color can further be paired with golden tints, white marble, and greenish-yellow accents.
At times, your gray walls can be quite boring and underestimating. And this is when you know how to add some fun!
Contradict with Leather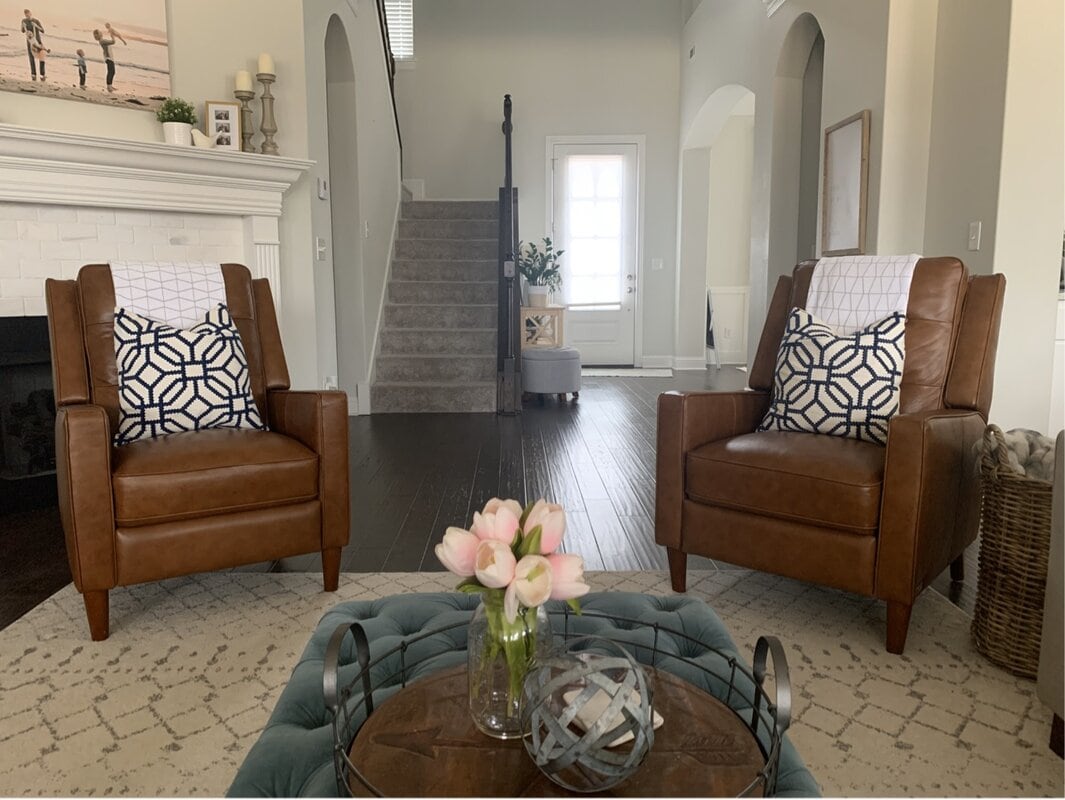 Who says that you can only use a tan leather couch with beige walls? Well, even though this leather totally contradicts with gray walls, it's bound to add a stark contrast. And remember, it readily juxtaposes and adds a warm and welcoming vibe – against the cold gray.
Moreover, you must ensure to style some black and white throw pillows and shag rugs for a cohesive touch.
Striped Modular Sofa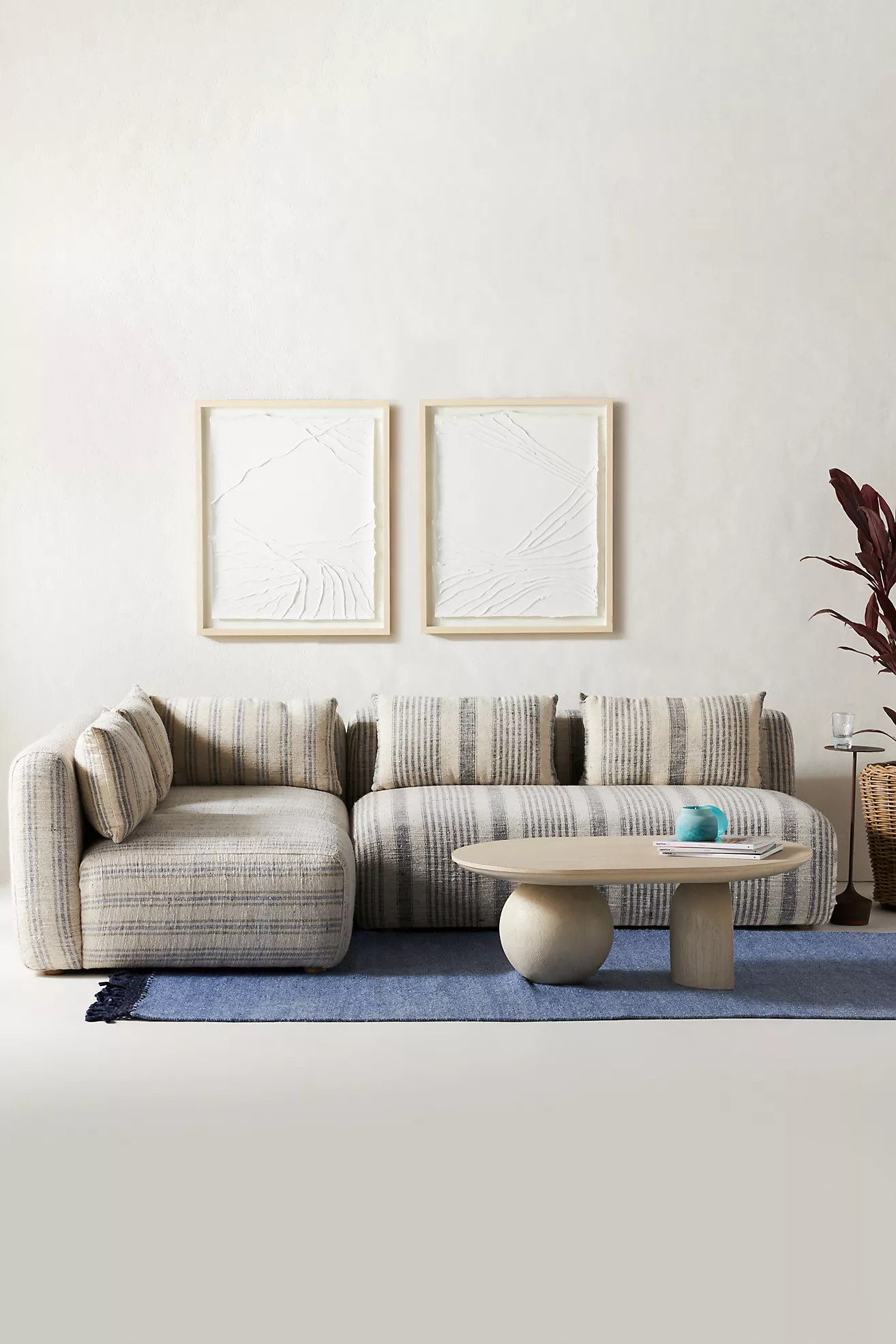 Don't want a rigid hue for your couch? Well, let's think beyond the norm and out of the box! You can use an intriguing and timeless, striped off-white and a blue patterned couch against the light or dark gray on the walls.
This will equally splash color to the living room while complementing the gray walls. Also, this is a great couch recommendation for Japandi, Farmhouse, and contemporary interior design styles.
Elliot Mint Sofa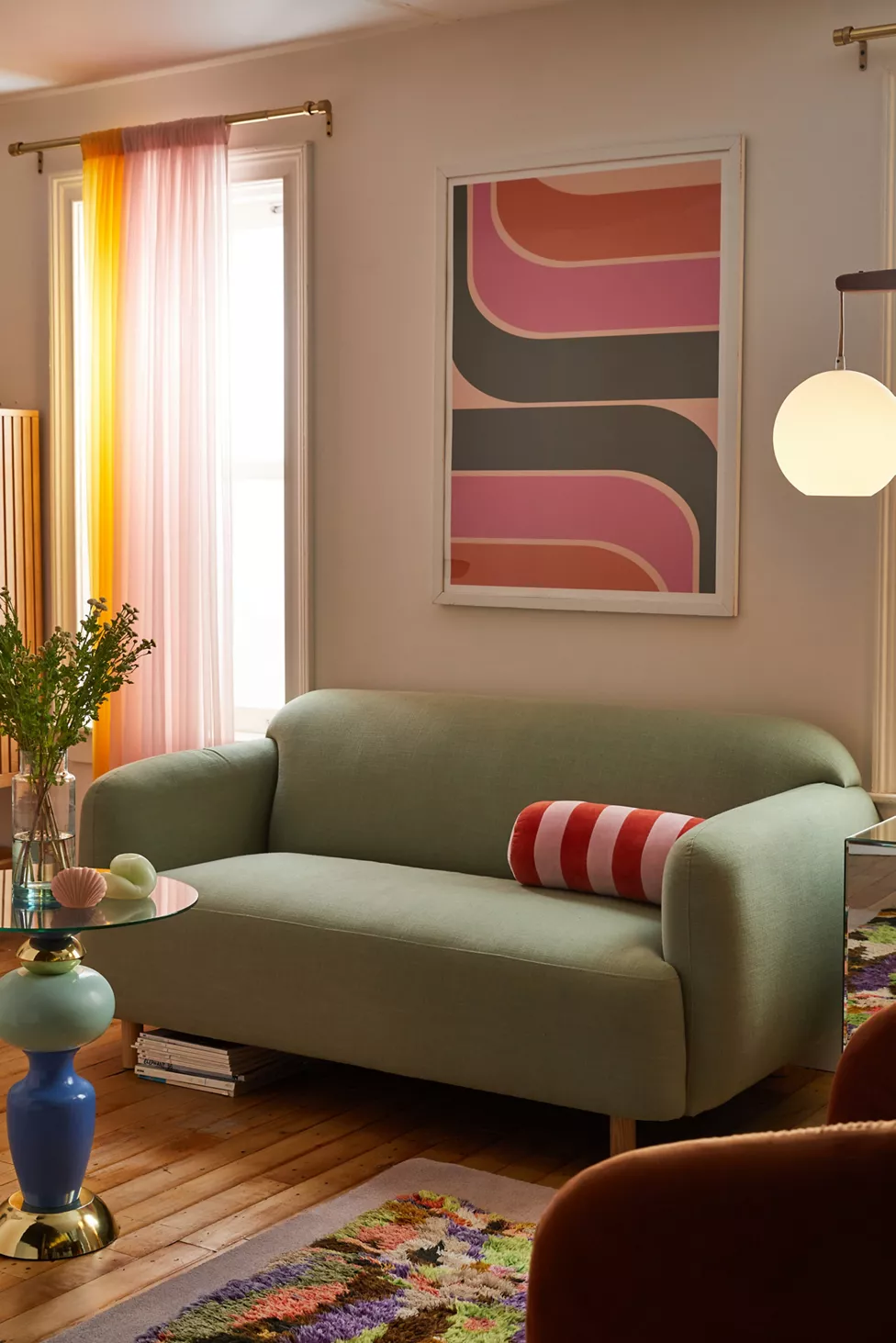 Now here's another cool hue to add a refreshing and revitalizing statement in your living room! Well, there are a ton of green fabrics to choose from – however, this is one of the most fun-loving and seamless as it can easily complement your green walls.
Furthermore, you can pair it with some poppy mustards, burnt umber and oranges, and reds to create a playful vibe.
Taupe Velvet Sofa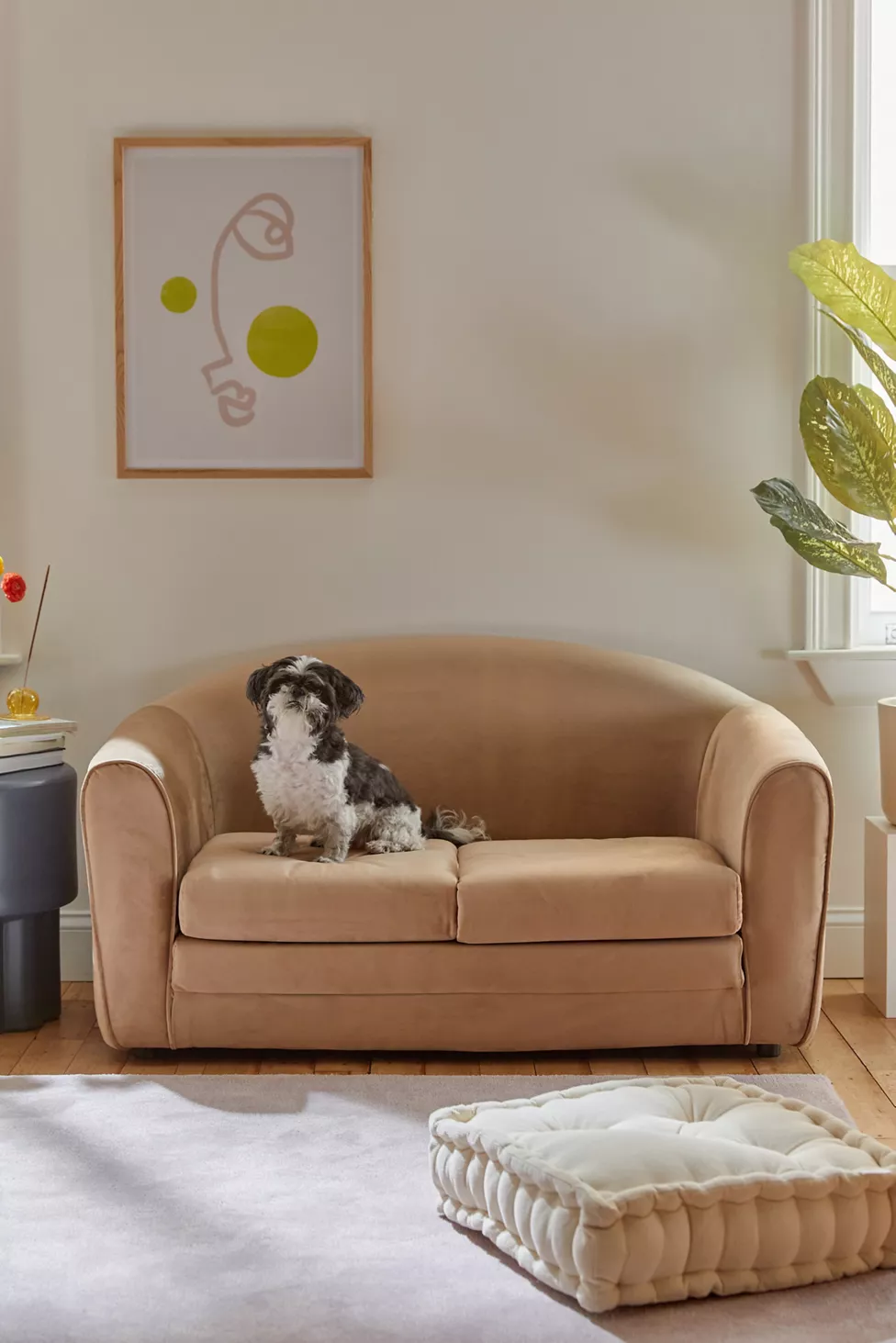 Better half of the brown and greige, this taupe-hued luxe velvet fabric has the potential to grab the attention of all your guests. Yes, it can play phenomenally with your gray walls and also the hardwood floors or tiles! Think big picture with this couch as it plays timeless.
Don't forget to add some organic textures, indoor plants, and macrame hangings with this color palette on board.
Black is Magic
Whether you have a cool gray wall or warm gray, green undertones or pink – a black sofa will play one for all. Since it's timeless and sophisticated, you can also make that living room look bold and comparatively confined with this palette.
However, you must ensure not to add too many darker tones to your accessories. Also, this palette is only good to go with light gray walls.
Chartreuse Couch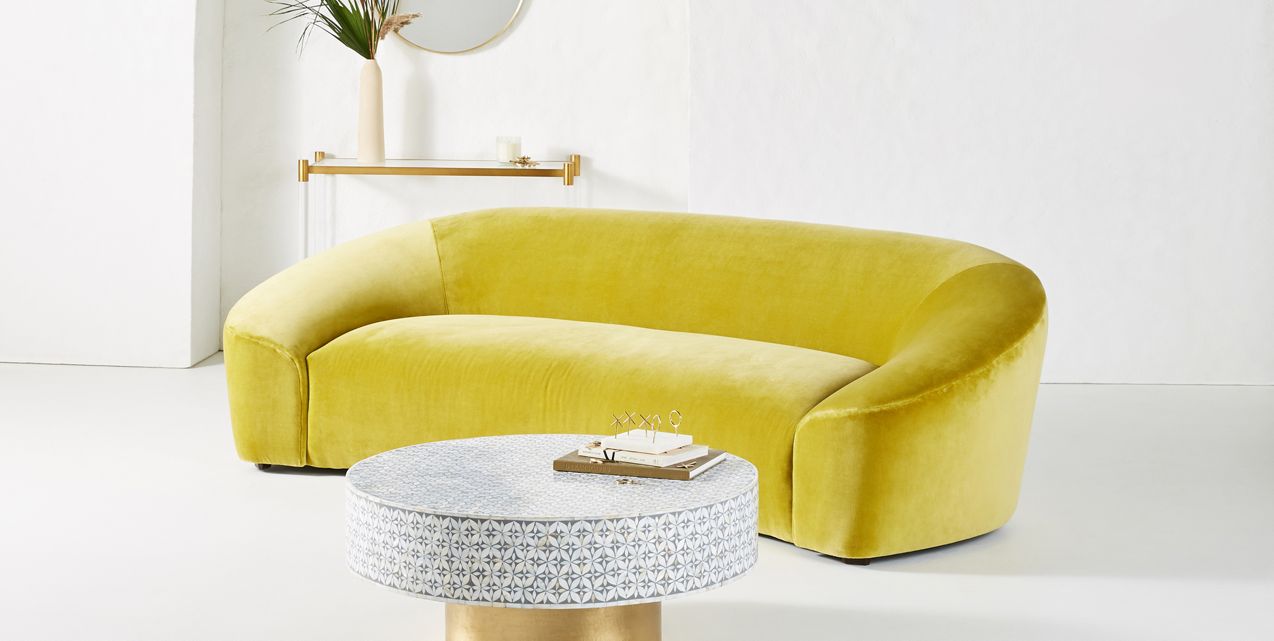 What are your thoughts on this bright and charming, retro color for the couch? Totally flabbergasting, right? So, this sofa color for gray walls will give your living room a quirky and authentic appeal. Also, if you have the taste for eclectic style with a unique touch – this is the color to look forward to!
Moreover, you can always pair this duo with Moroccan patterns and motifs, golden tints, and ample glass and dried leaves.
Teal Couch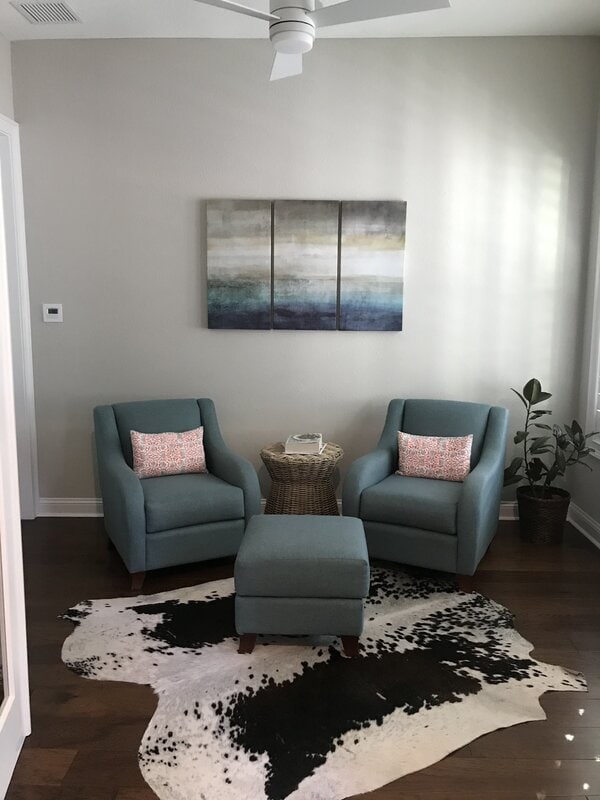 Teal and gray make a great pairing. Apart from giving the room a perfect aquatic makeover, this color tends to release cool and calm vibes. Hence, a great eclectic choice for all the maximalist and boho lovers.
Adding a bold and focal statement to the room, this particular hue and the palette remain a vivid choice amongst all the other blues. And something you'll never be bored of!
Merge the Light Gray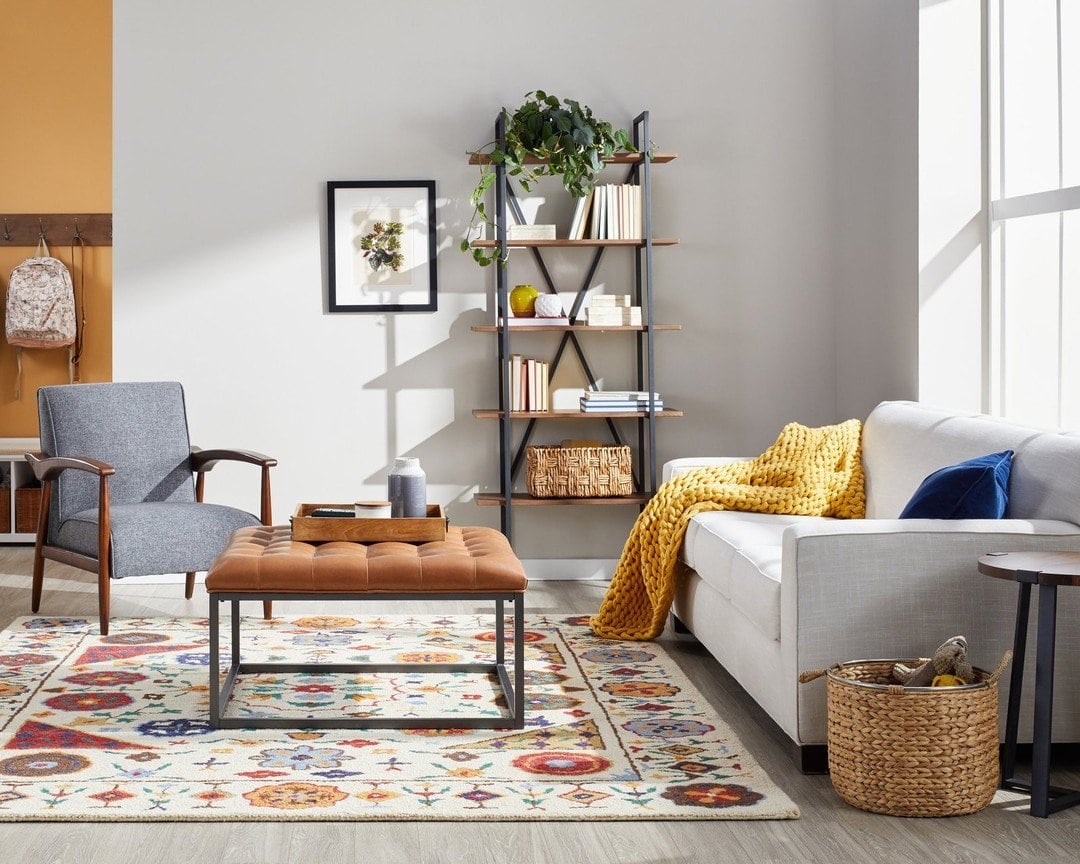 A light gray couch will never disappoint you! Regardless of the shade of your gray walls, this couch will add a minimalist and monochromatic vibe. Also for Scandinavian backdrops that require a subtle and cool touch of gray, this palette is well-deserving and worthy of looking forward to.
However, if you want to keep the base palette subtle and add a sense of contrast – you must add a mustard throw blanket and a navy blue pillow.
Multi-Colored Kantha Sofa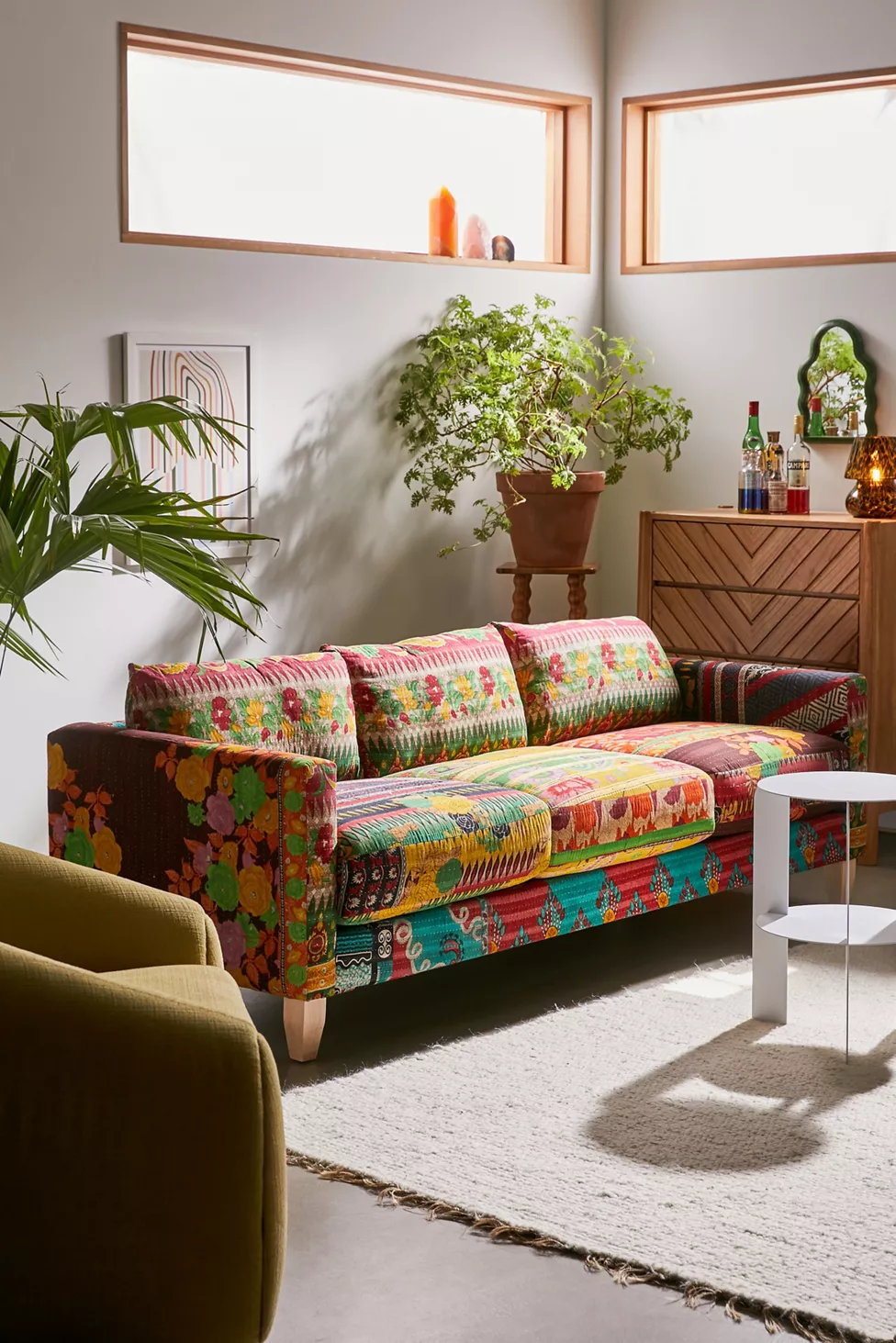 One of a kind and unique, it's time to bring an unforgettable experience to your living room. When you're not sure of a particular hue, you know that you have to blend all of them together. Just like this fun-loving patterned fabric that brings a chic, boho vibe.
And do you know the best part? You can simply pair this couch with your gray walls and colored accent chairs.
Jade Velvet Sectional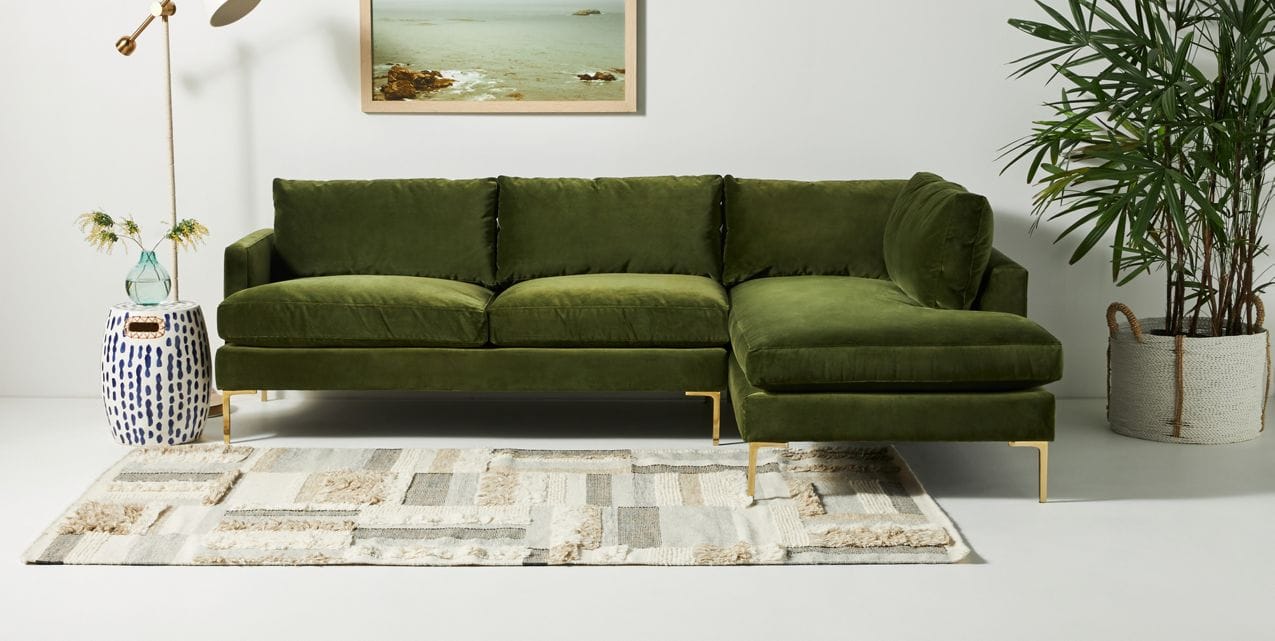 You know you're not wrong when you have a jade or emerald green couch with gray walls. Whether light gray or dark gray, this color happens to create a focal and fundamental statement in one and all living rooms.
And you can best pair it with indoor plants, ceramic side tables, an off-white rug, and a smooth gallery wall concept. Lastly, don't forget the luxe gold accent statement on the legs of the couch.
Neutral Wicker Sofa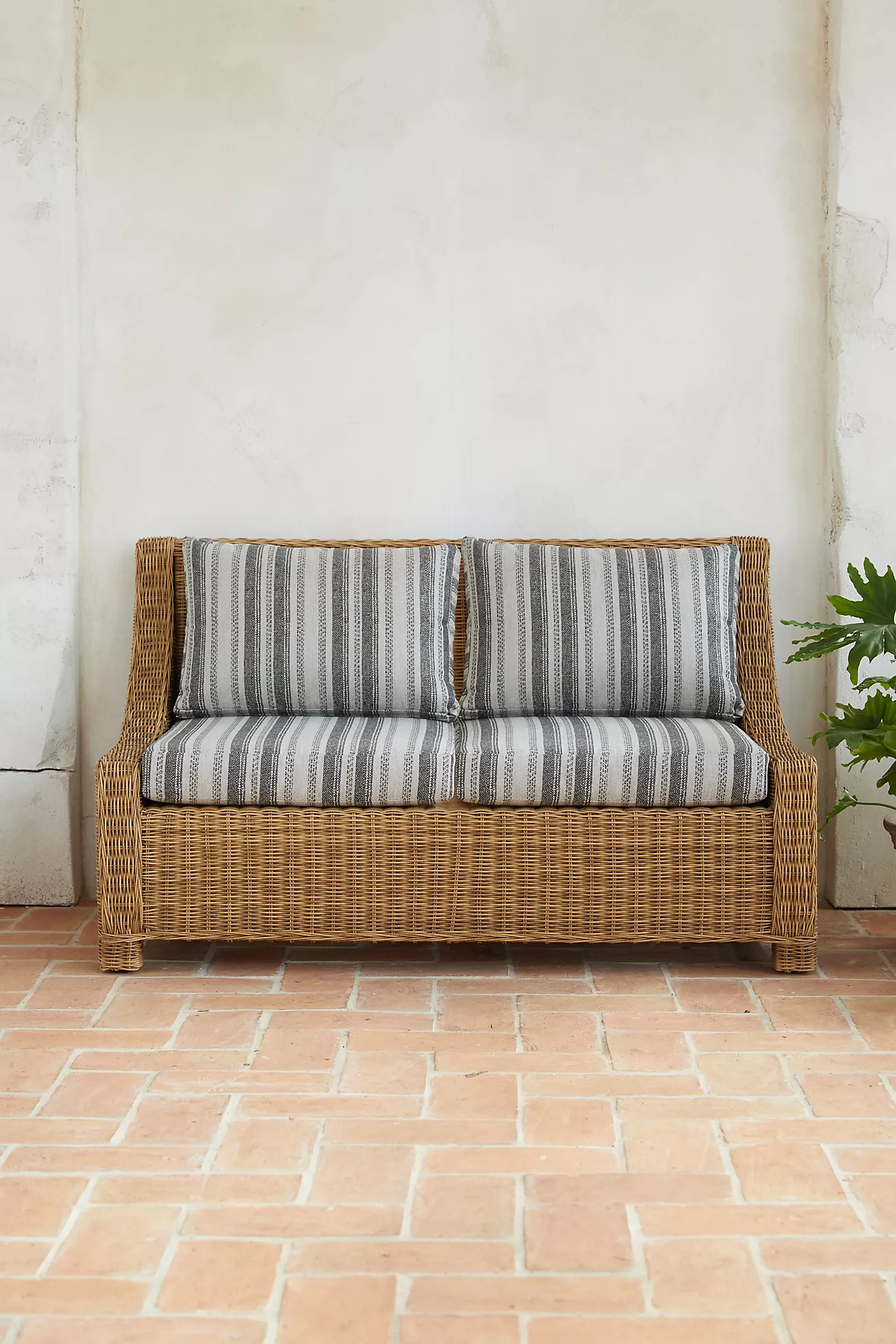 It's crucial to consider the hues of your couch fabric but also the dominant material. Hence, to add a sense of detail to the room – you can pick this natural wicker sofa that plays a dominant and fundamental role. Also, this high-quality couch can be used for outdoor purposes!
You can further pair it with some cozy cushions, interesting patterns, and gorgeous textural details. And you must know that this natural wicker sofa will stand out against your gray walls!
Dark Gray Couch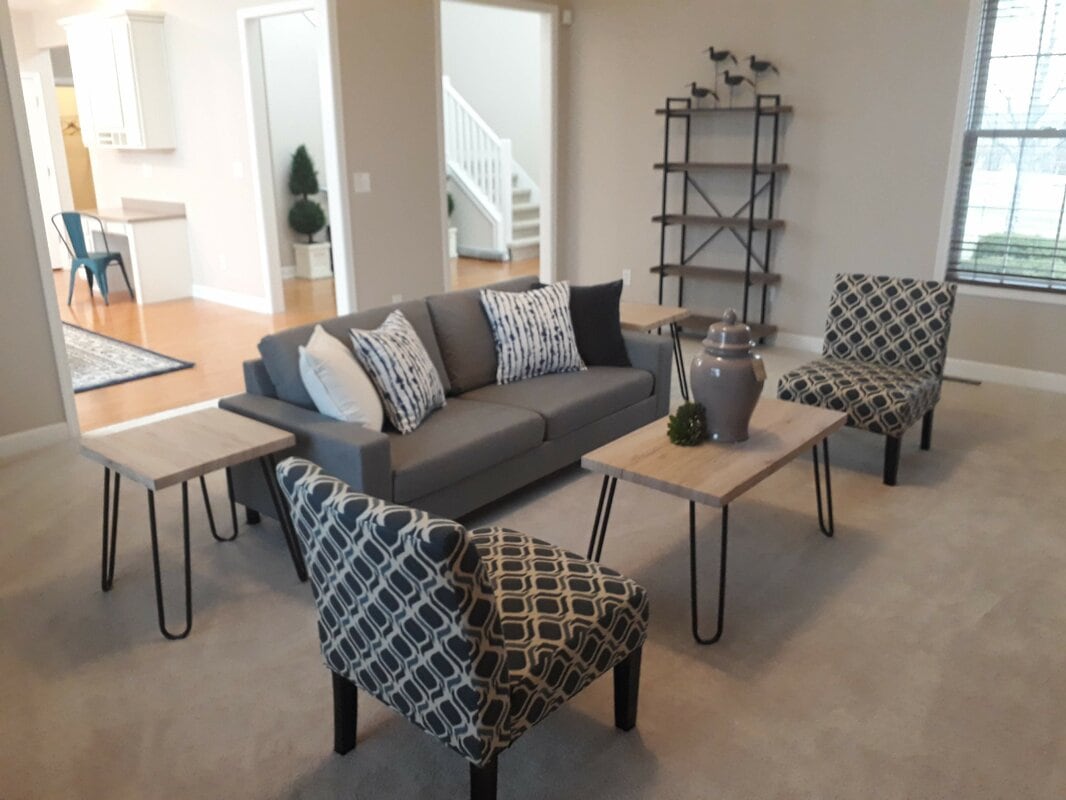 Just in case you embrace a monochromatic touch – you can pick a dark gray couch to complement your light gray walls. Well, yes – this is one aspect you must consider! Choosing the tones vice versa will help add a sense of drama and depth to your living room.
Furthermore, you can pair this dark gray couch with patterned fabric on the accent chairs. Don't forget to add solid gray, white, or black on your decorative accents.
Summing It Up
When choosing a couch color for gray walls, you must first consider the overall ambiance you want to create. Also, depending upon the interior design style and the scheme should your palette vary. So, now that we have discussed a wide array of tones to pair gray walls with – are you enthralled about incorporating any? Do let me know your thoughts in the comments below!