Decorated Life is reader-supported. When you buy through links on our site, we may earn an affiliate commission. Learn More
17 Tile And Grout Color Combinations
When you're designing the interiors, each and every detail matters. Generally, it's quite easy to pick a tile for your space – but the real challenge comes with choosing the grout. Whether you want a clean and crisp, seamless look or prefer a sense of contrast, depth, and detail – the grout has the potential to do wonders!
Depending upon the vibe and style, you can choose to either blend the tile and grout or make it stand out. Yes, the choice is all yours! So, let's have a look at these 17 combinations of tile and grout to make a perfect statement in your kitchen as well as the bathroom.
White Tile With Beige Grout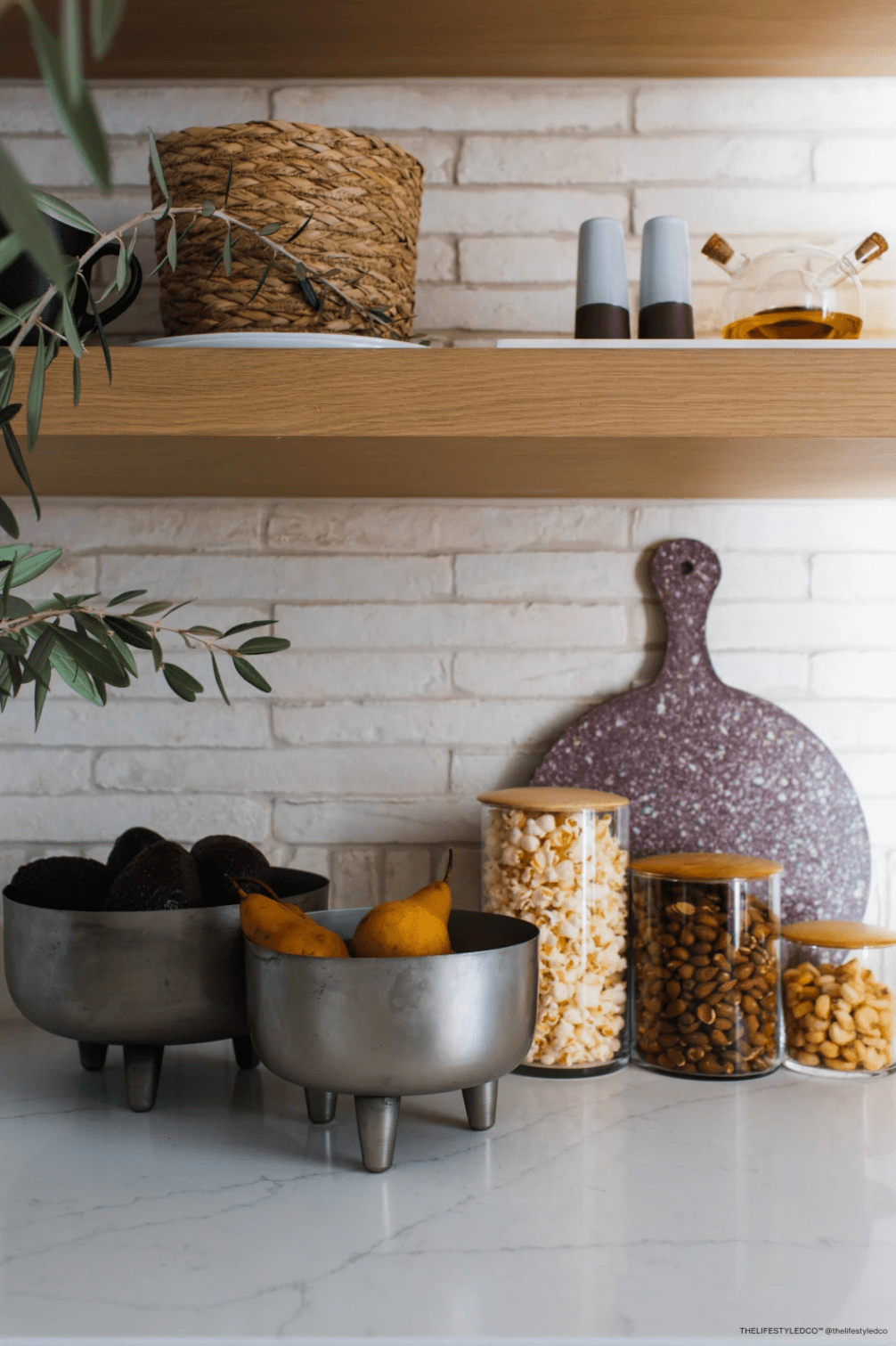 The rustic and farmhouse-style white tile is a must recommend for the kitchen backsplash. It plays a soothing and subtle role while not stealing too much attention or focus. So, if you want the tiles to play a contrast while making them stand out, it's great to pick a beige neutral to achieve the look with your white tiles.
This color grout can also be associated with a warmer vibe! And it's a must-try for boho, farmhouse, and vintage interior design styles.
Black Tile With Black Grout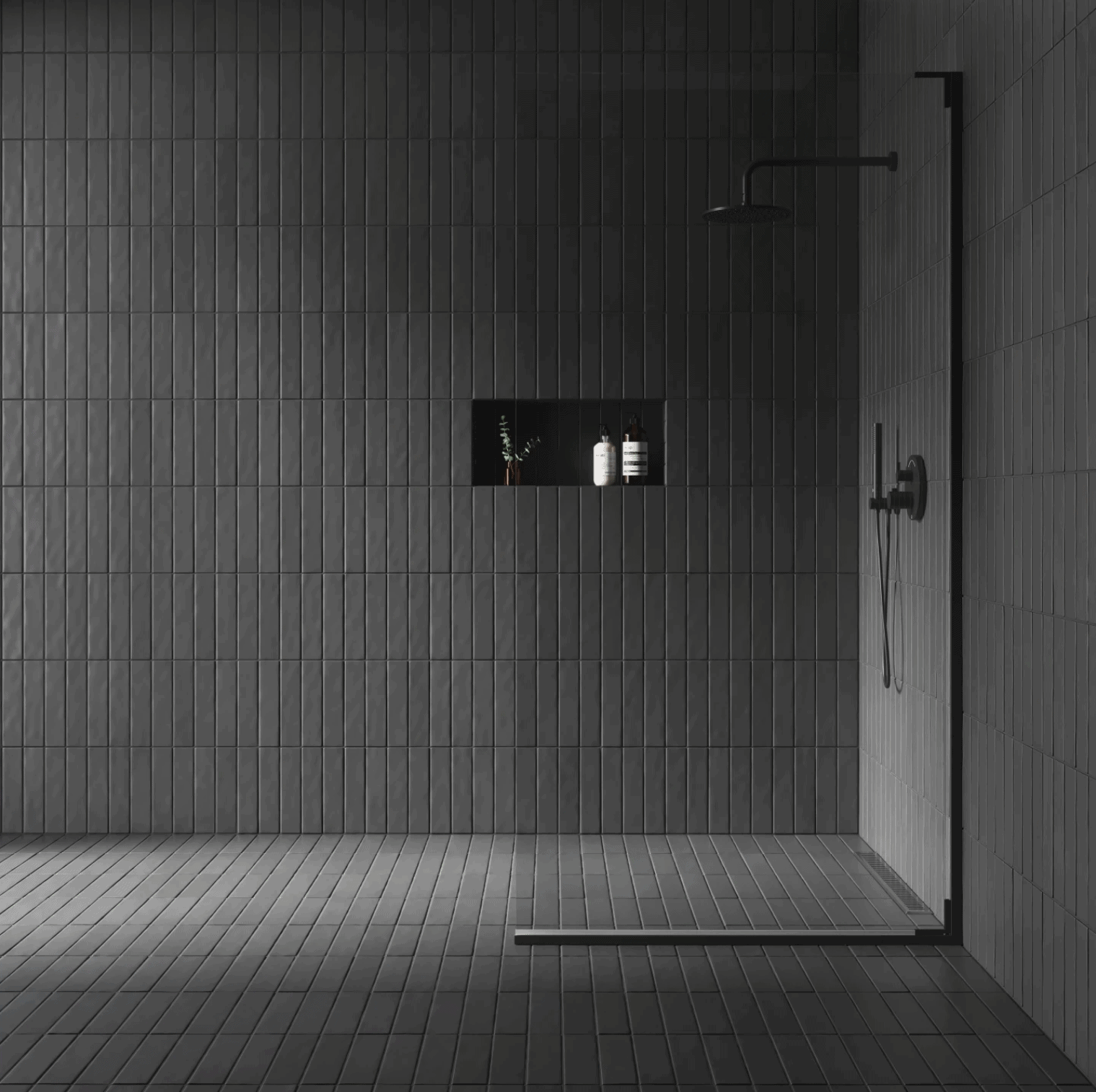 If you're looking to make a monochromatic statement in your space, a combination of black tile with black grout is the way to it. This daring duo adds a sense of drama to the bathroom while ensuring a secured and chic experience.
And believe it or not, you'll never be bored of this palette. It's timeless and versatile and can be best achieved with matte black or chrome finishes in amalgamation with ample glass.
Terracotta Finish With White Grout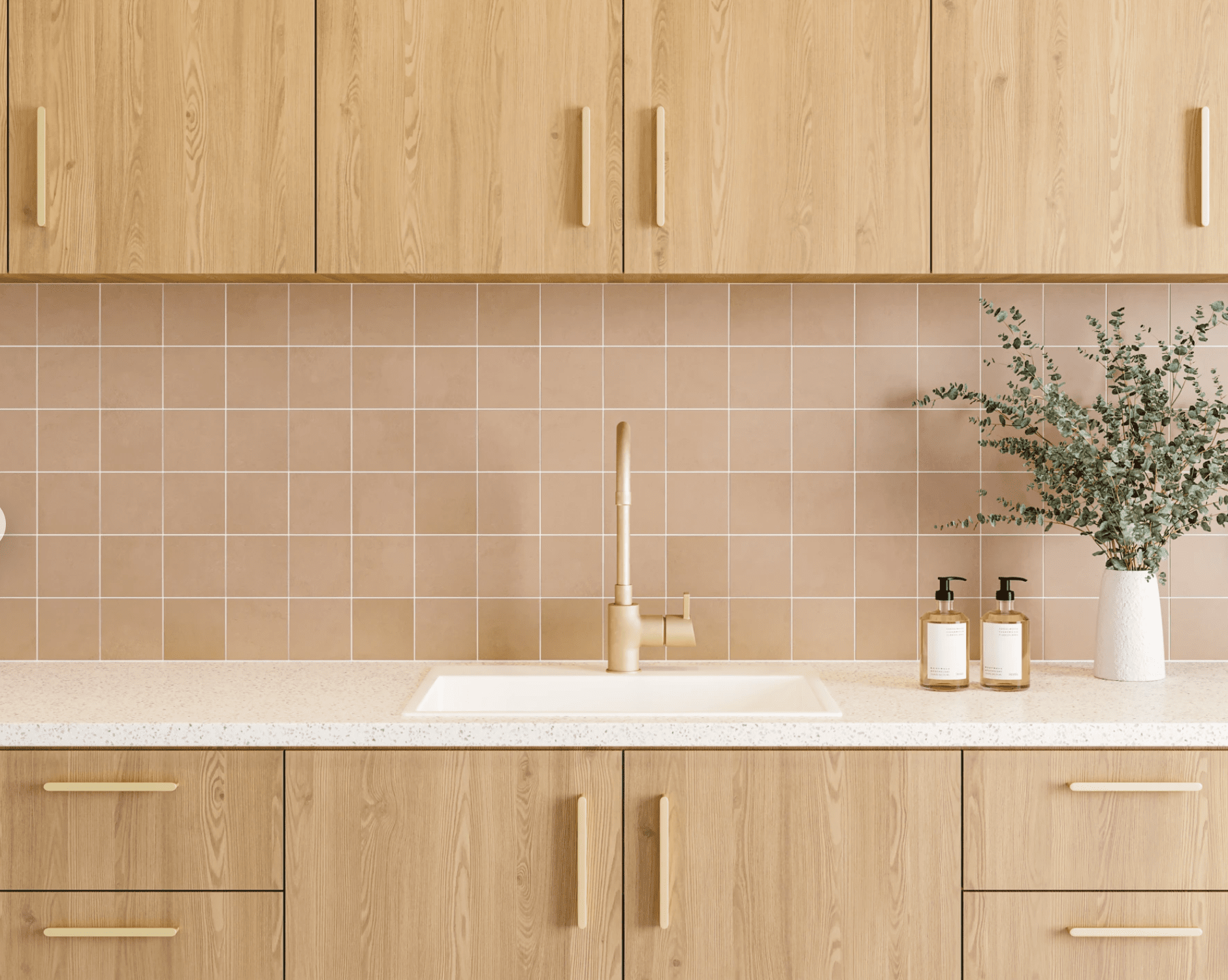 Generally, if you pick an exotic and intriguing color for the tile, it's a given that you want it to stand out. Especially with an earthy tone like terracotta, it's best to choose a white or an off-white grout to help the tile further make a statement in the bathroom or the kitchen.
It not only gives a sense of depth and contrast but also makes your space look well-balanced and cohesive! Blissful enough, right?
Marble Tile With White Grout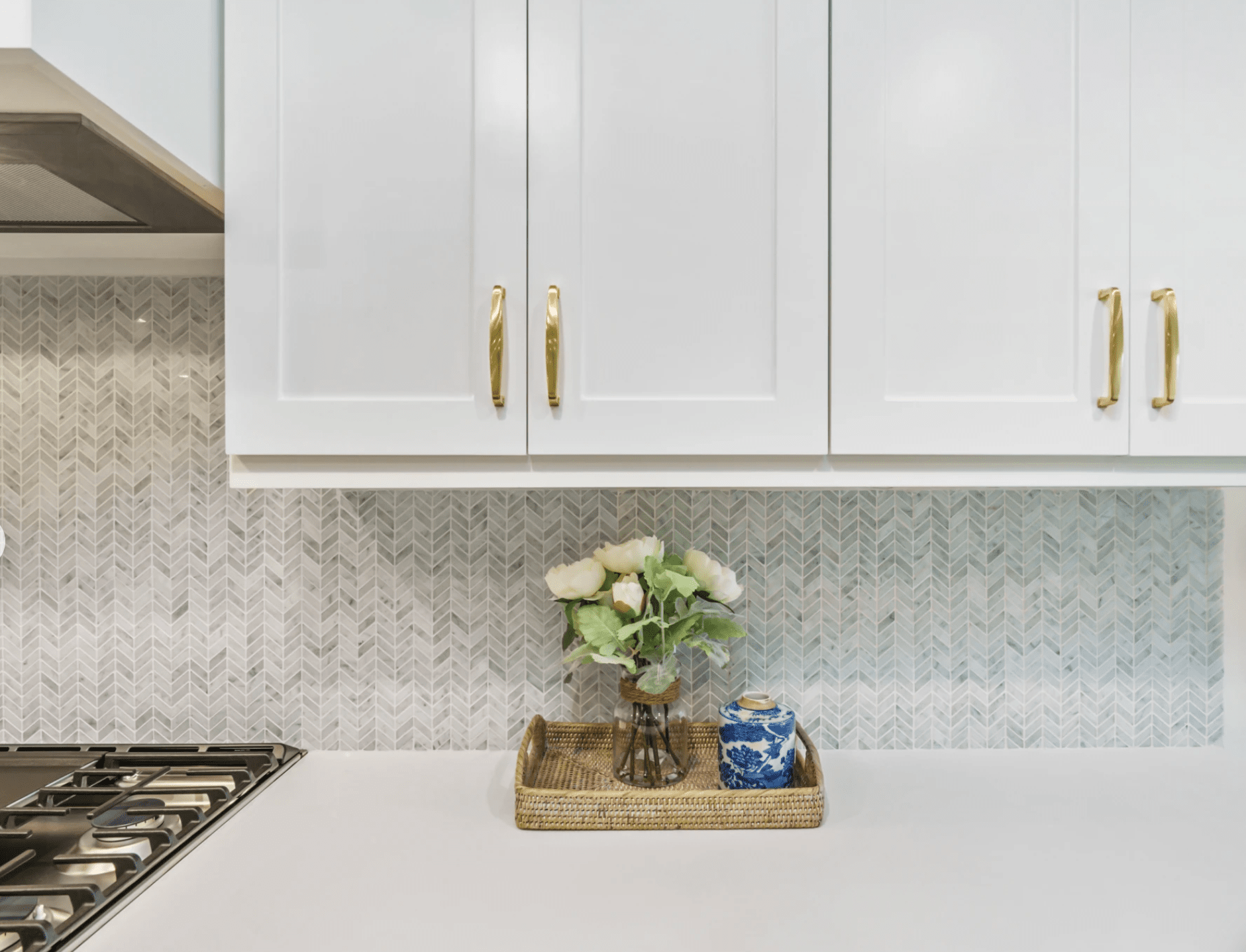 Marble tile is a popular option for your kitchen backsplash. Since they tend to exhibit a luxe and sophisticated look – while at the same time, offering the benefits of low maintenance – you must definitely consider it for your space. However, the major challenge is picking the grout color.
Generally, with a marble tile, you can never go wrong with white and off-white colored grout. It seamlessly blends in without making a bold statement. Yes! It plays a great hidden backdrop. Also, you must ensure to align the color saturation of this grout with the tile.
White Subway Tile With Black Grout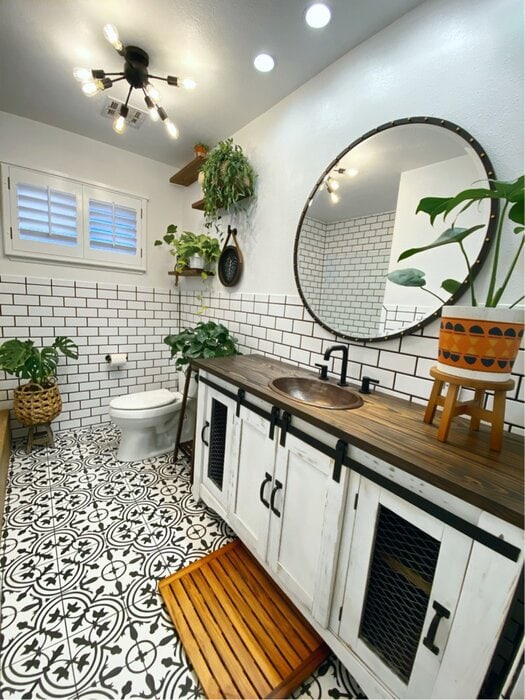 Typically for a farmhouse or vintage setback, this combination plays absolutely doable and attractive. It's one of the most classic and popular ways to style a white subway tile. Yes, the black grout tends to protrude out to further add a statement of style and depth.
Furthermore, this combination works perfectly with patterned black and white tiles and a tinge of rustic wood or a barn door.
Black Tiles With White Grout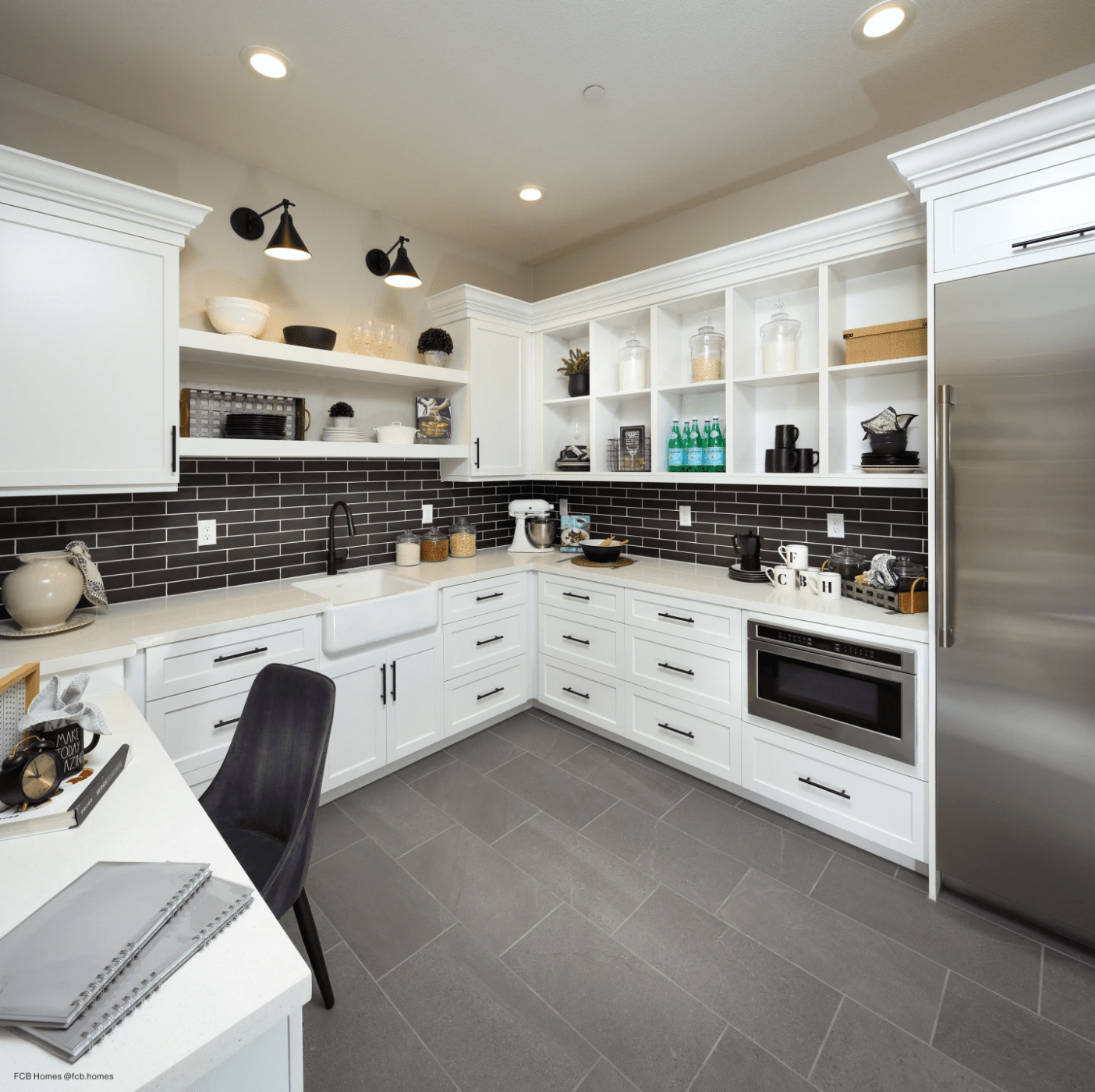 Contradicting the previous color combination, this particular duo is all set to make your kitchen look bold, daring, and yet playful. When incorporating in the kitchen, you must ensure to pair the duo with white upper and lower cabinets and black pull handles for a cohesive experience.
As opposed to a monochromatic palette, the combination of black and white, tile and grout is responsible for uplifting the visual interest.
White Tiles With White Grout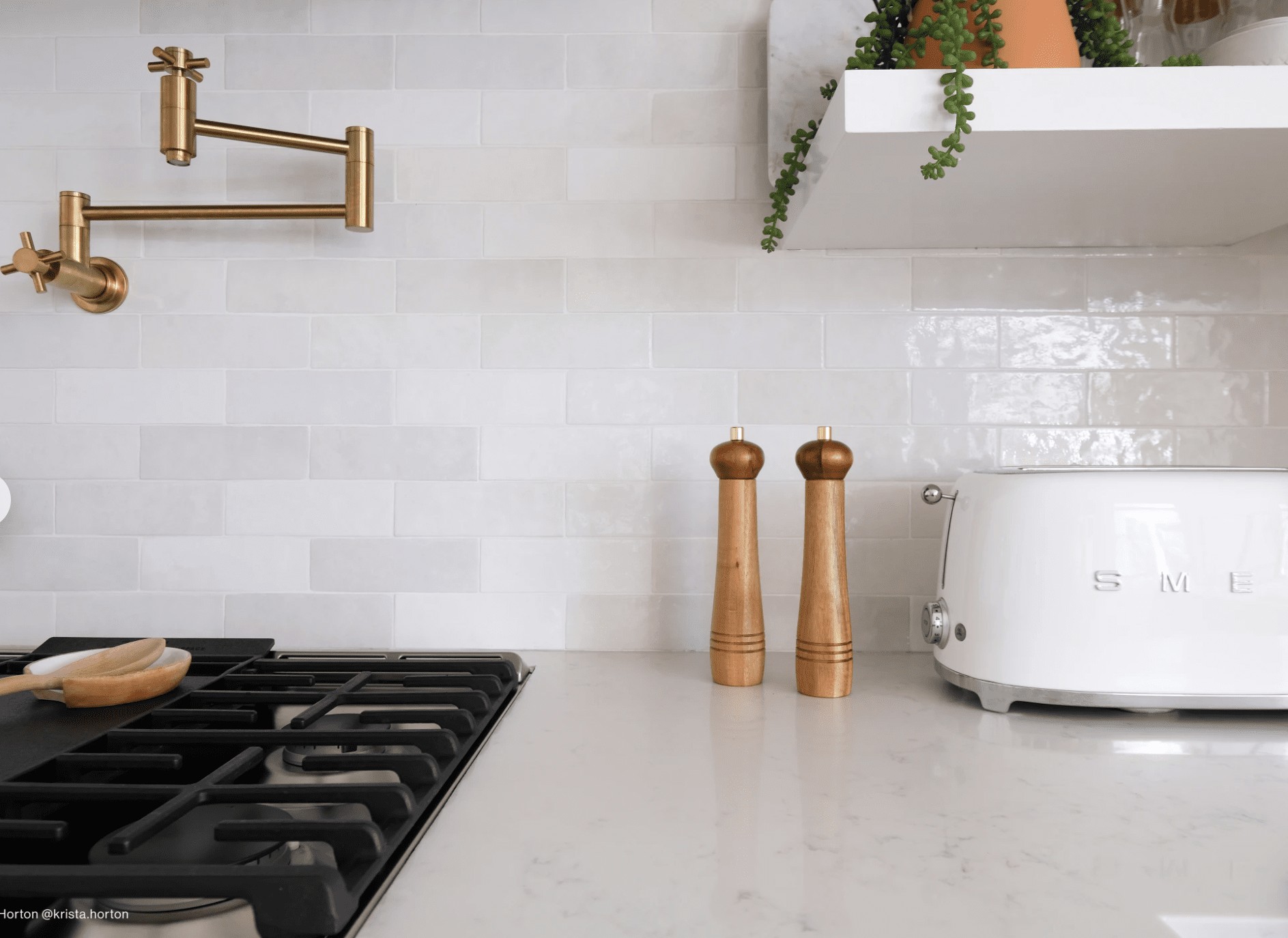 If you want to achieve a clean and crisp, airy, and seamless look in your bathroom or kitchen – white tiles and white grout make a wonderful statement. When observed from a distance, it will appear like one continuous piece of backsplash without standing out too much.
Hence, it's also a great way to protrude the bold hue and style of your cabinets. (Only if you want them to speak loud)!
Blue Tiles With Blue Grout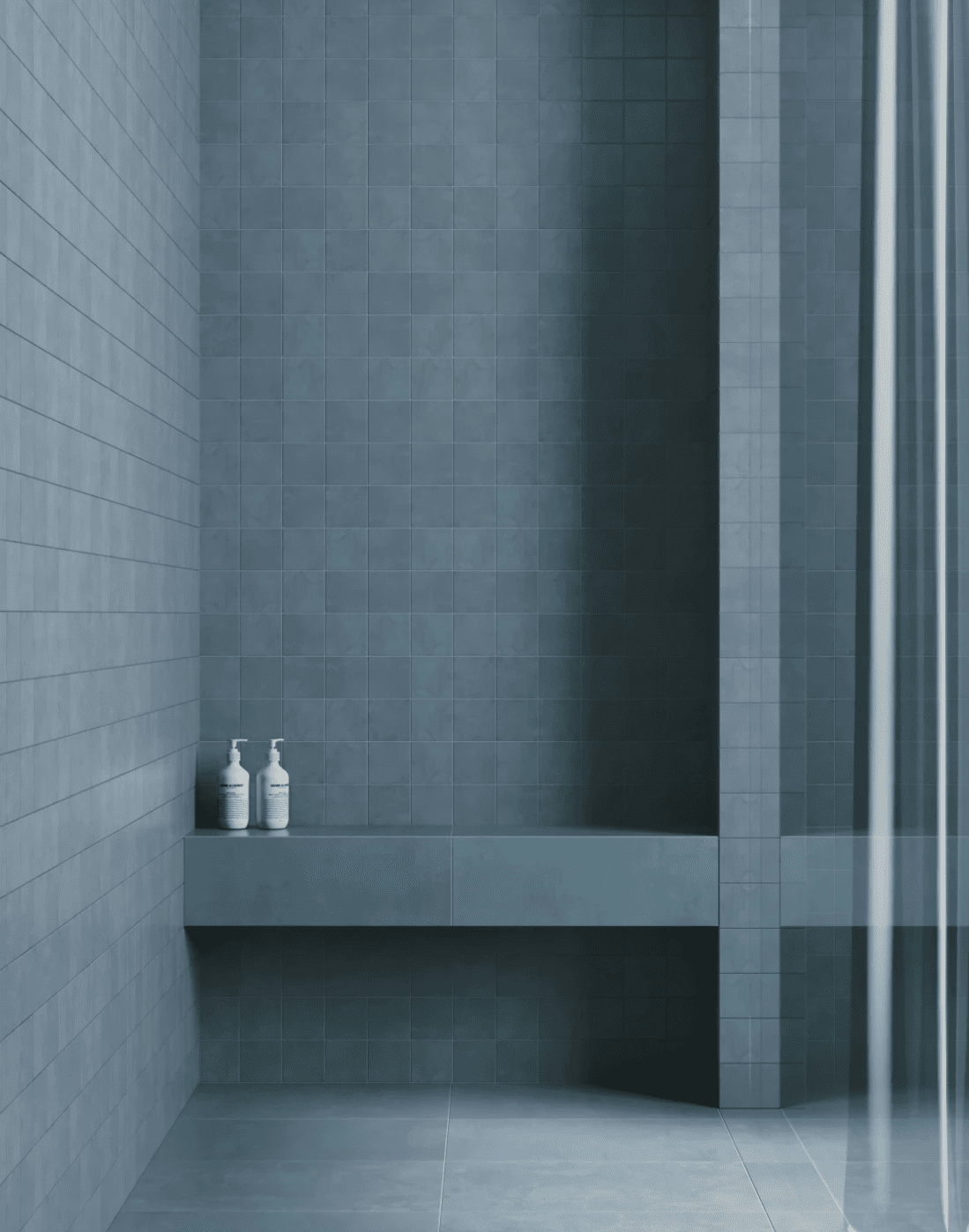 This particular tone of blue is quite a trend. And believe it or not, the best way to achieve its utmost beauty is to pair it with a likewise blue color grout. It will offer a minimalistic and modern appeal – while achieving a seamless and crisp look.
If you choose brass or gold-tinted fixtures with this backdrop, it's going to further add an element of richness and splendor.
Patterned Tile With White Grout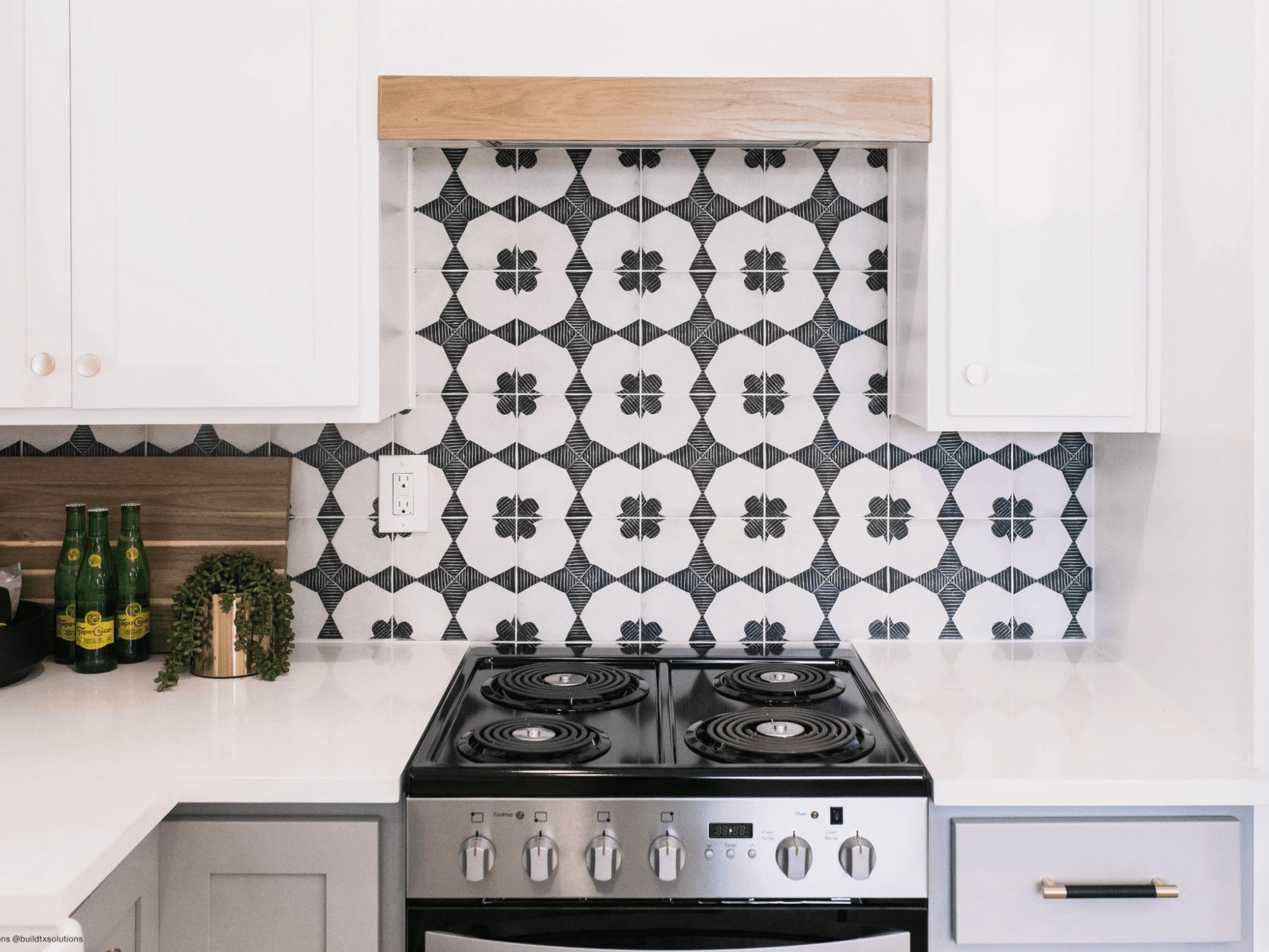 It's not necessary to always have a solid bold color for the tile. Sometimes, you might want to remodel your space with a touch of patterns and contrasts. Yes, and that's when you want to choose a black and white patterned tile that equally plays visually interesting and versatile.
When choosing grout color for such tiles, don't hold back from white in specific to let the tile further shine out!
Blue Hexagon Tile With White Grout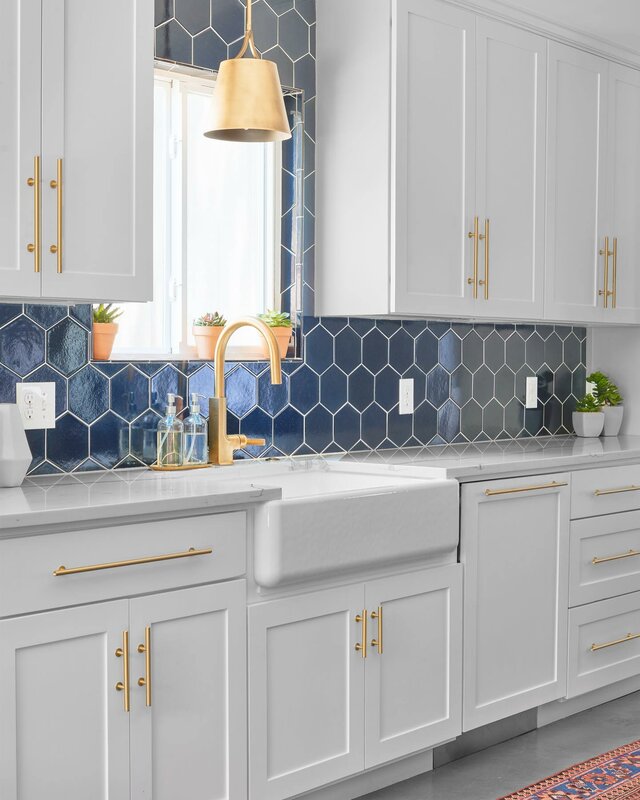 You must always choose a white or an off-white colored grout with hexagon-shaped tiles. That way, you're highlighting the beautiful pattern created by the tiles while making them further stand out. However, this only applies to tiles with any color other than white!
Generally, you must always use contrast in such cases, else the whole purpose of using a differently-shaped tile goes in vain.
Green Tile With Gray Grout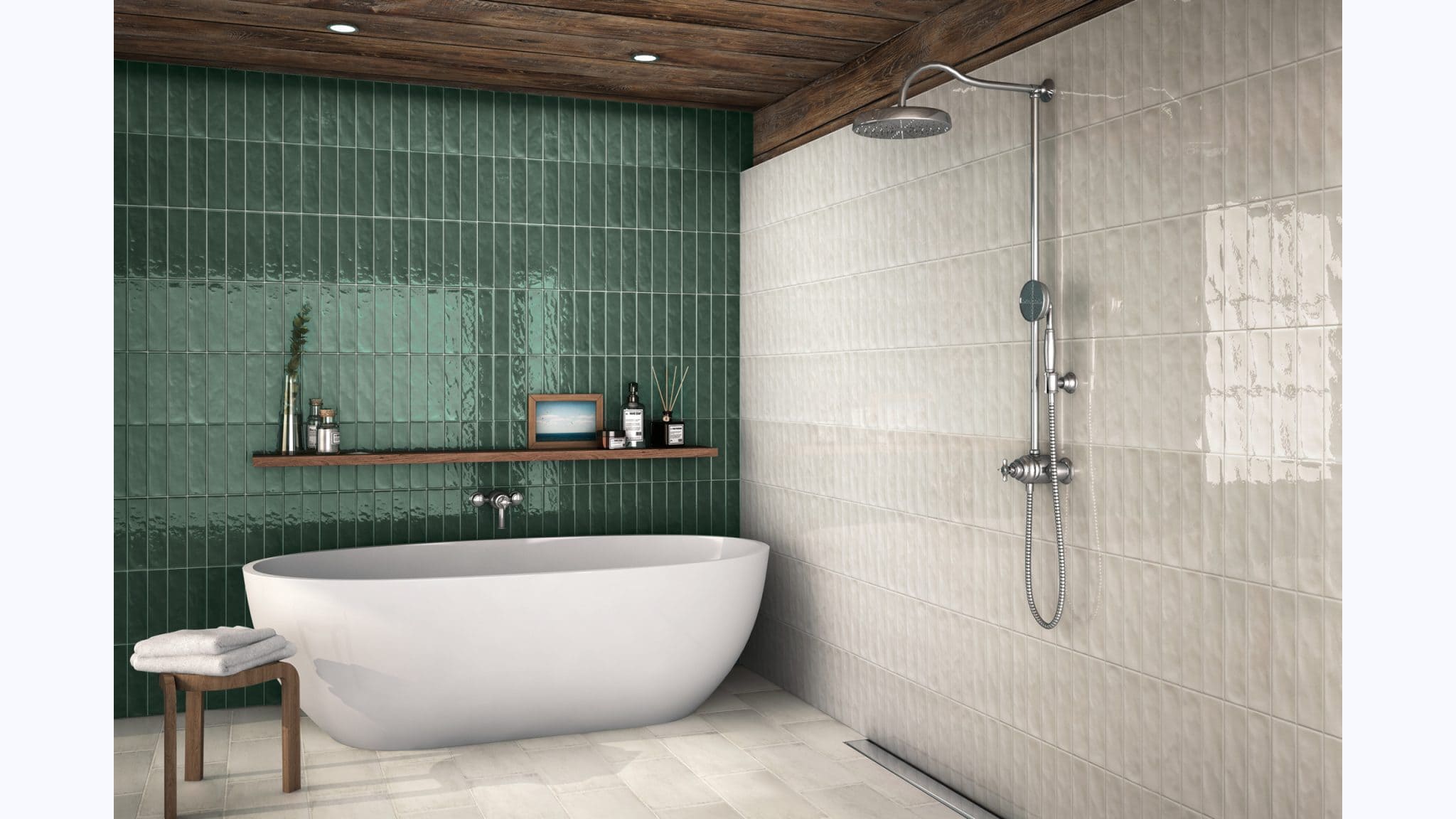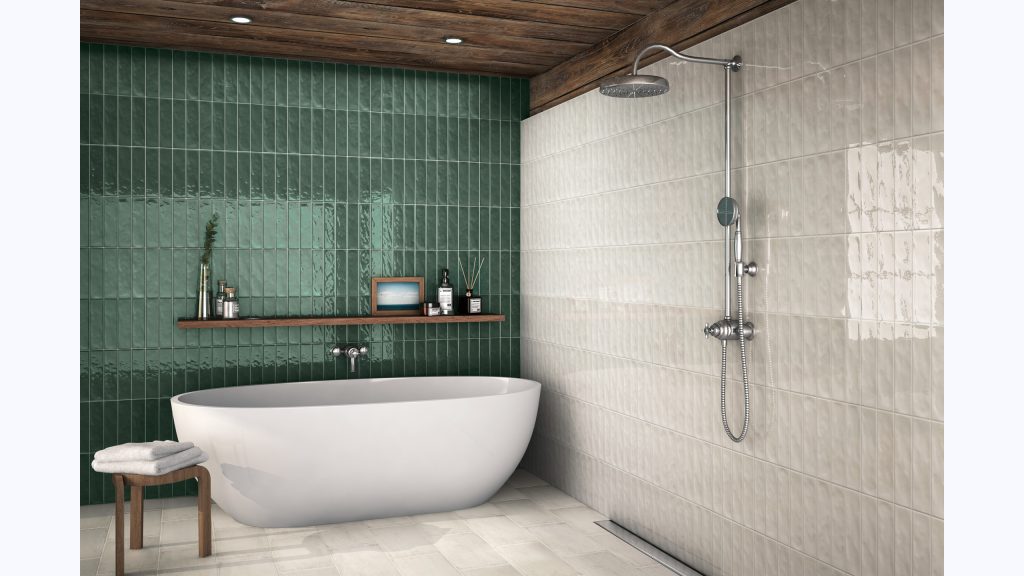 A combination of pine green and medium-toned gray plays absolutely flawless. Now remember, with these Victorian and eclectic hues, you must choose a grout color that is neither too dark nor too light. Else, the tile wouldn't protrude and create a modernist and focal appeal.
Furthermore, try pairing this beautiful combination with maple or cedar wood finishes on the floating shelves. Lastly, you must know that this only applies to deeper and darker greens!
Blue Tile With White Grout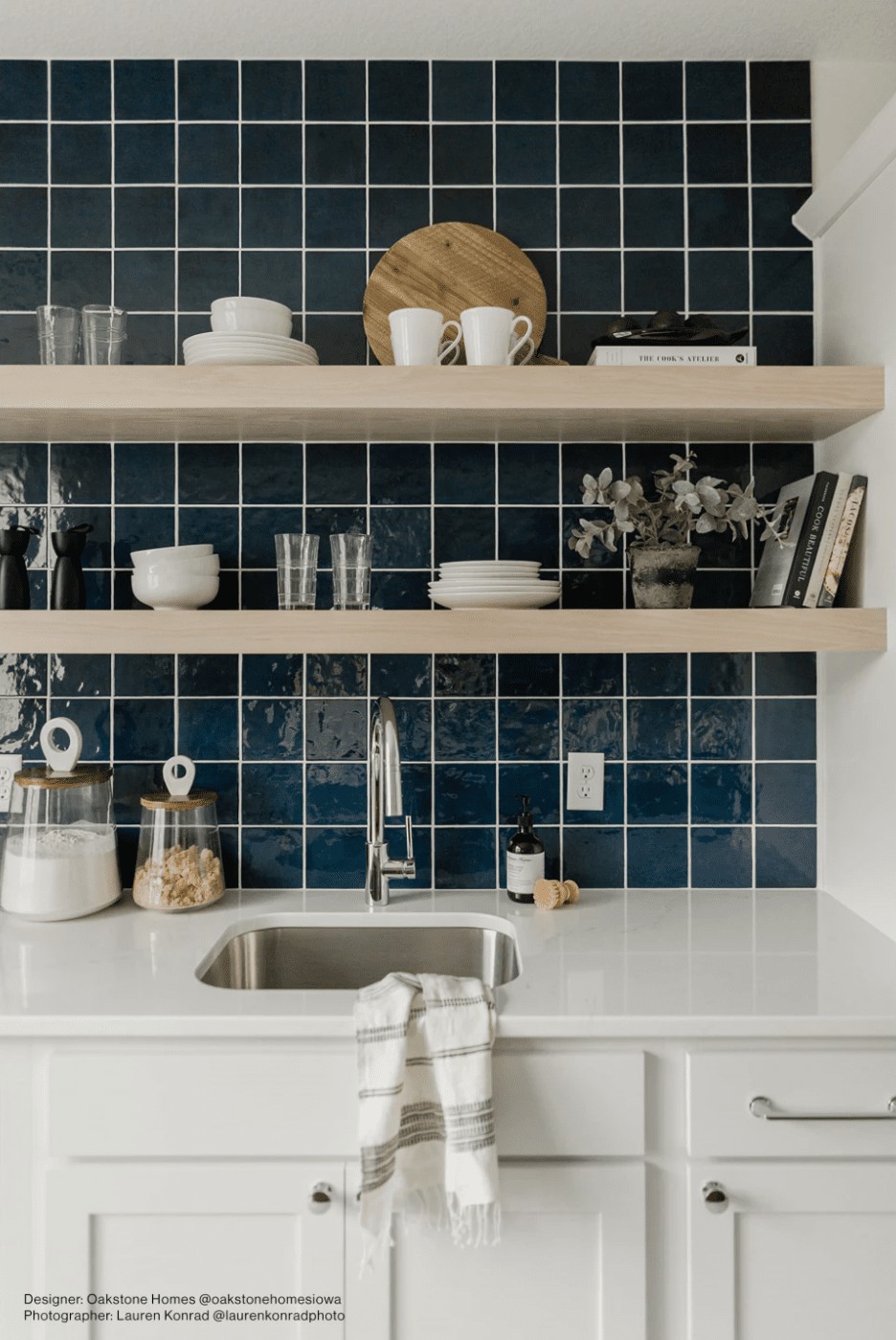 What are your thoughts about this beautiful, glossy blue patterned tile wall? Isn't it totally attractive and eye-catchy? Well, that's solely because of how the tiles are laid out in amalgamation with the contrasting neutral-hued grout color.
Sometimes, you can choose a pure white grout in opposition with a dark color tile to create a stark and appealing look. However, you might have to constantly clean the grout since it's too light and can easily collect the dirt!
Blue Tile With Light Blue Grout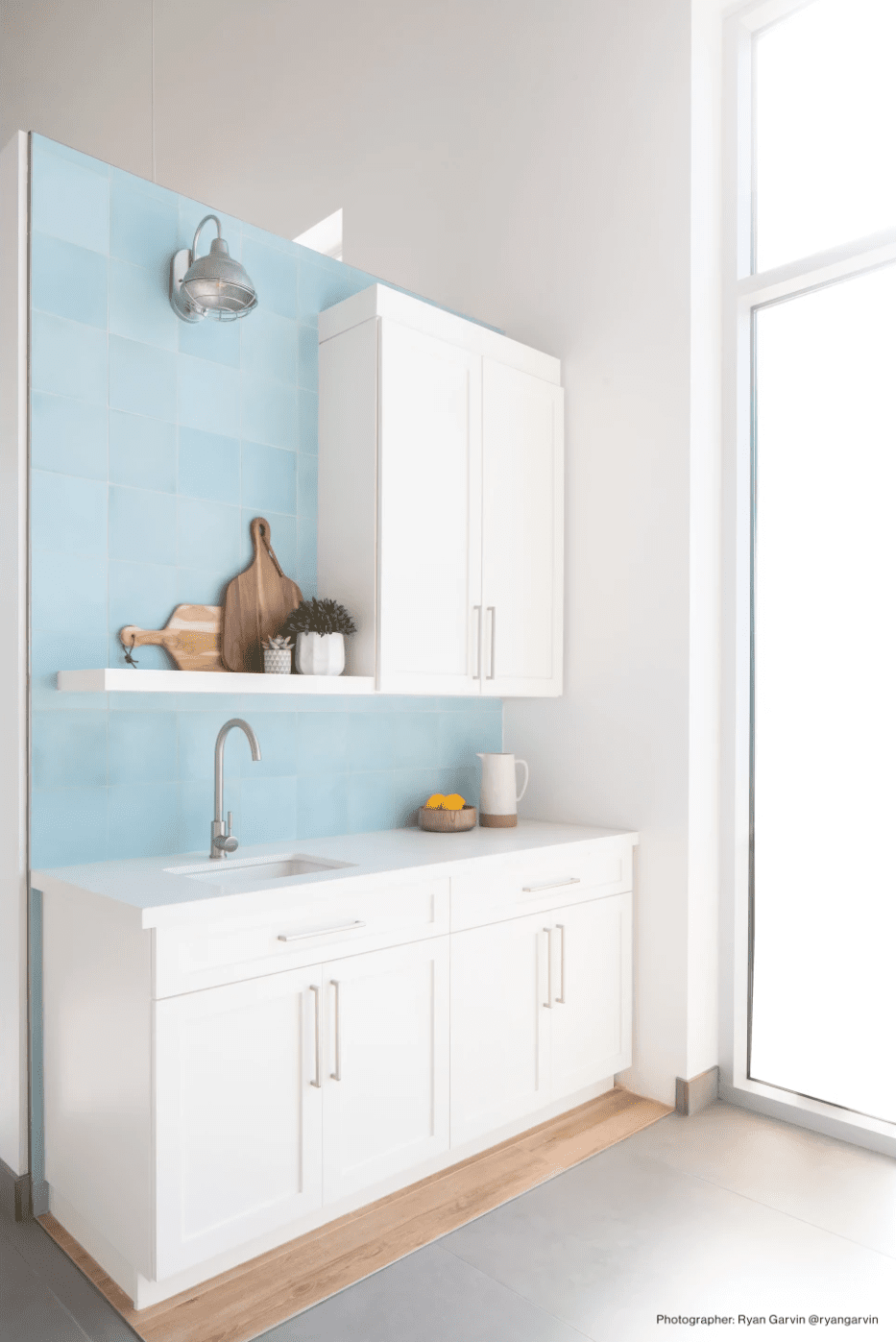 The lighter blue tone on the tile is too coastal-like and mesmerizing. And now that pastel-toned kitchens are quite a trend, you must have an eye for this specific light blue. It can be best paired with light blue or creamy white grout to further feel airy, light, and totally bright.
With this blissful combo, let your kitchen cabinets shine out and speak loud!
Matte Gray Tile With Brown Grout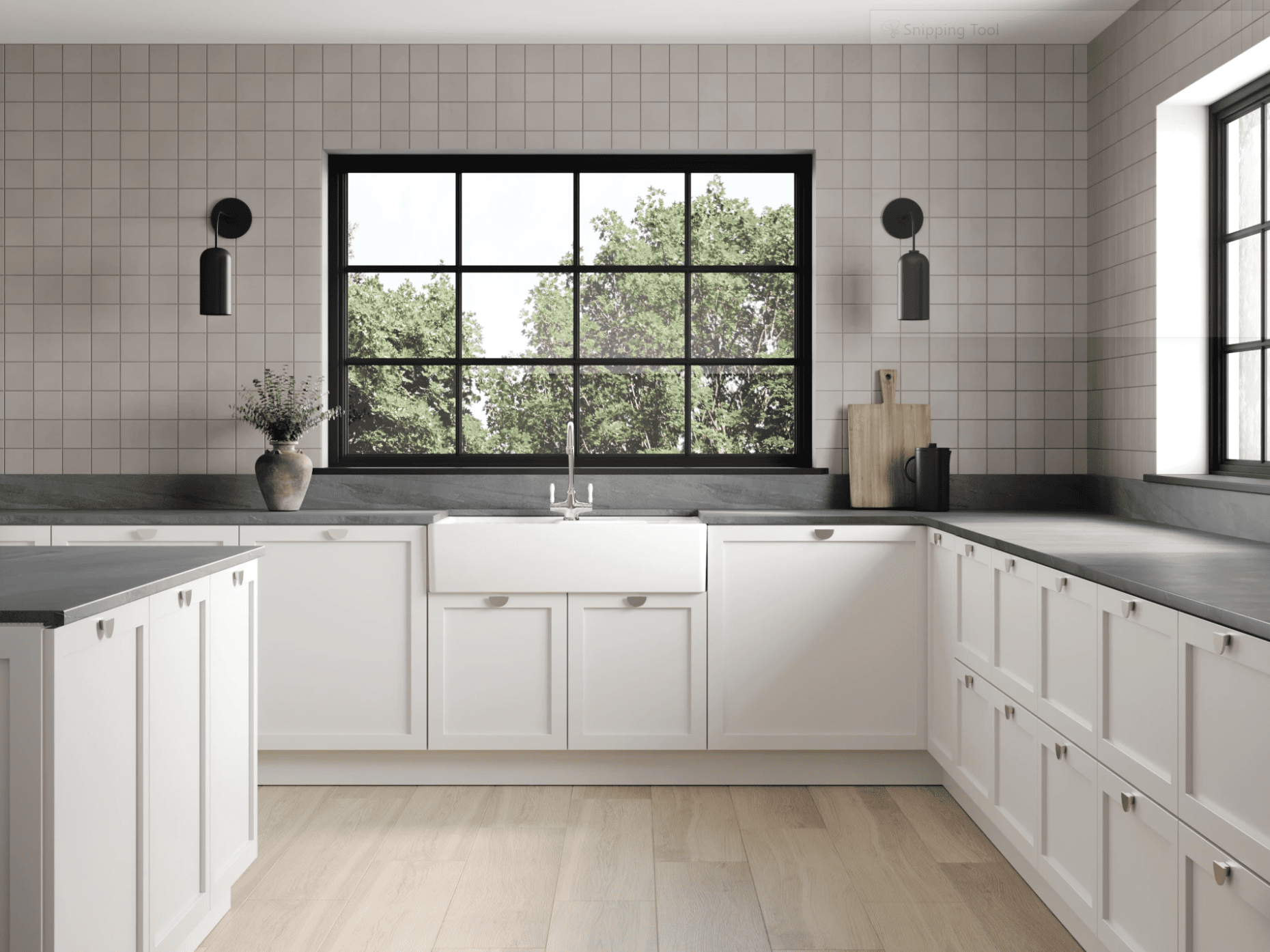 Who says brown and gray don't get along together? Well, if you have a warm gray-toned matte-finish tile, you can absolutely join them together using a brown grout (could be dark or medium-toned). Furthermore, this duo made in heaven can absolutely be incorporated in rustic, industrial, farmhouse, and vintage interior design styles.
You can further choose to have matte black lighting fixtures and pure white cabinets to further let the tiles speak out loud.
Dark Brown Tile With Brown Grout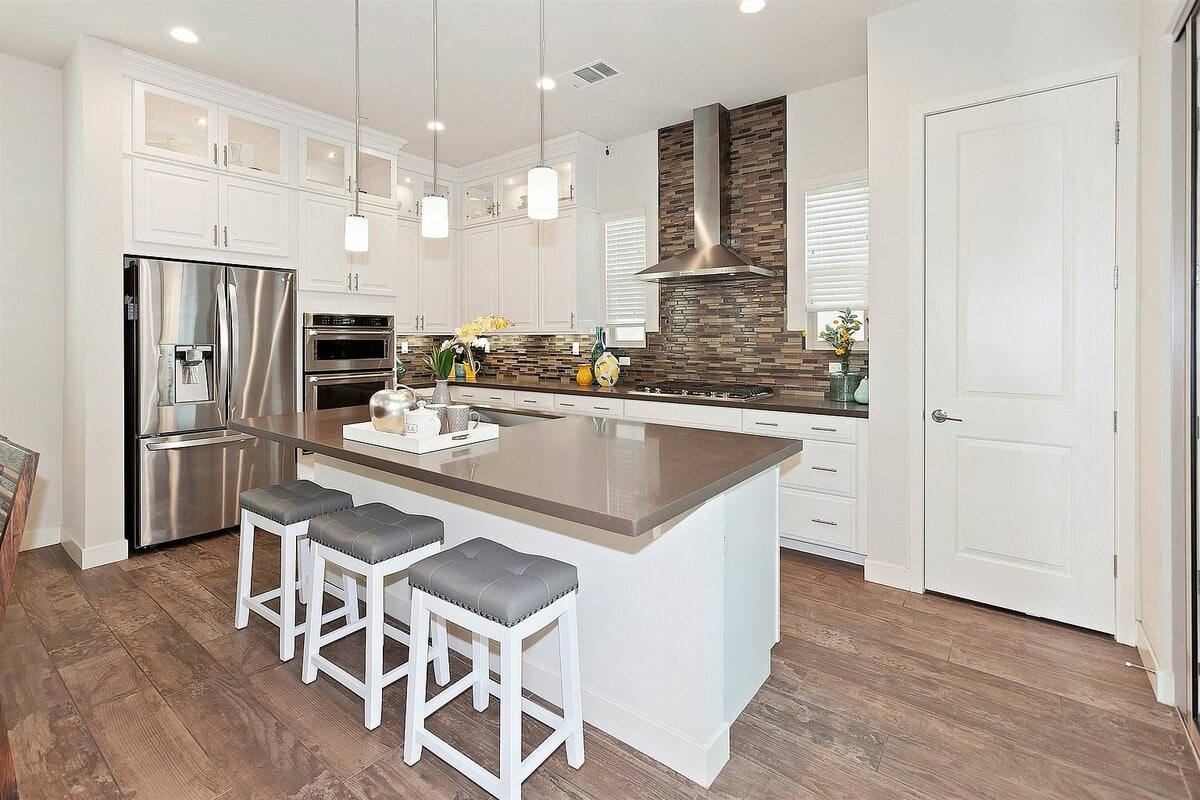 When you have monochromatic, subway-style mosaic tiles like these, you must always choose a grout color that's the darkest of them all. This way, the grout lines don't protrude out and further help seamlessly blend in with the tiles.
Since the tiles are quite loud already, this is one of the best ways to style and create a cohesive and subtle experience.
Black Chevron Tiles With Gray Grout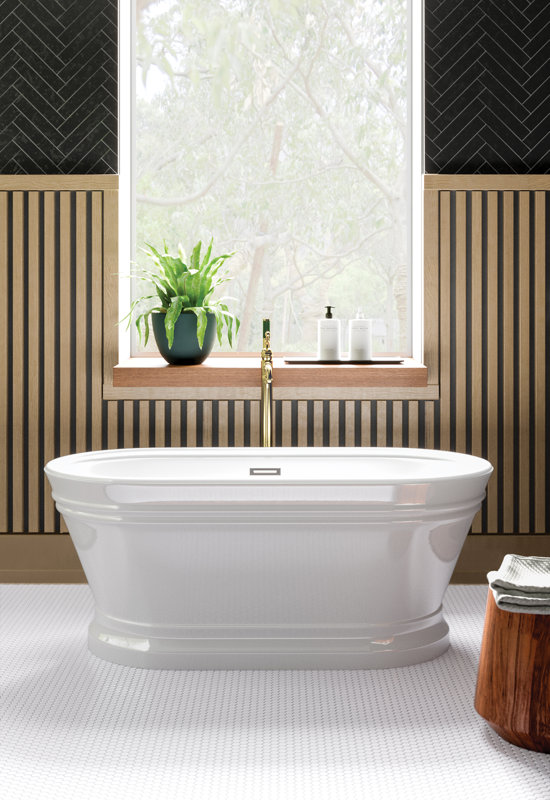 With black tiles, white grout can be too loud whereas gray is more subtle and seamless. Hence, if you're aiming for a contemporary touch in your kitchen as well as the bathroom, this combination will play soothing and calm.
And also, if you're trying to create patterns such as herringbone, chevron, and diamond – this particular gray grout is something to look forward to.
Teal Blue Tile With Dark Gray Grout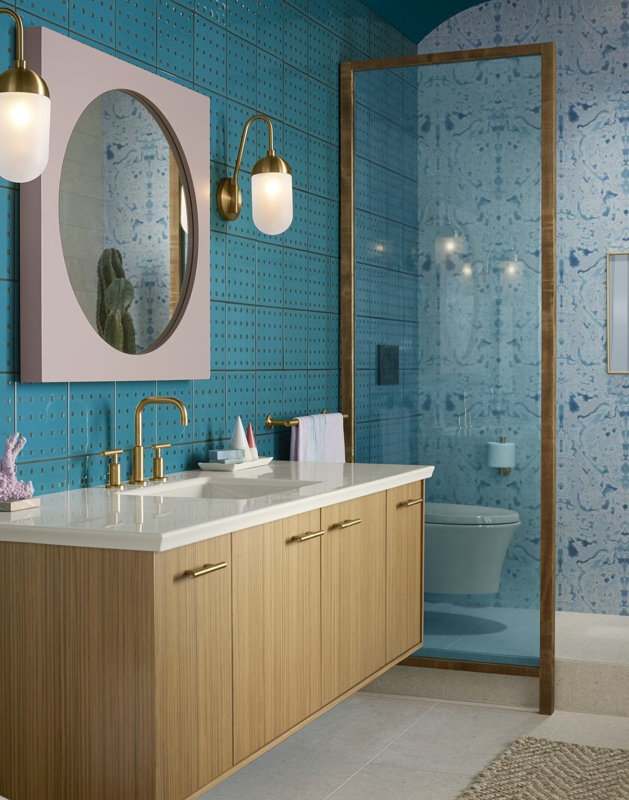 Teal blue tiles are pretty much in demand. Their stark saturation and bright character allow the tile to play phenomenal and eye-catchy in every room they're placed in. But when it comes to a perfect grout color – you must shortlist from either dark gray or cool white.
This will help protrude the tile while making it look stunning in every possible way. You can also pair this combination with brass or gold-finish fixtures!
Summing It Up
There are many grout colors to pair with your gray, white, blue, black, and beige tiles. However, it all boils down to the kind of vibe you're aiming to create. Yes, you see – even the slightest of details have a major role to play in your space. So, did you like any palette specifically? Let me know your thoughts in the comments below!