Decorated Life is reader-supported. When you buy through links on our site, we may earn an affiliate commission. Learn More
Decorating Around a Wall Clock – 10 Clever Ideas
Even though most people constantly check the time on their phones, a wall clock is still nice to have. Because not only are wall clocks functional, but they can act as beautiful pieces of decor.
If you already have a clock and aren't sure how to decorate around it, the most important thing is to keep your wall balanced. If your clock is large, it can be on its own, but if it's small to medium-sized, it will look best blended with other decor.
Here are ten clever ideas for decorating around a wall clock.
Display Your Clock on a Set of Shelves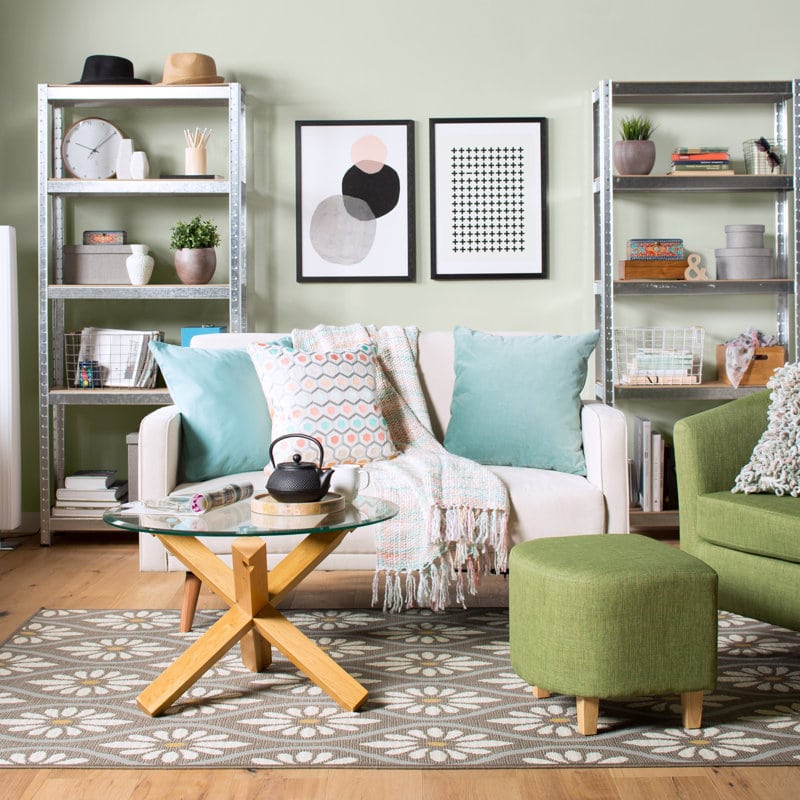 You don't have to mount your clock on the wall. Instead, you can place it on a shelving unit like this.
Putting your clock on a shelf works great for small to medium-sized clocks. Rather than looking lonely on a bare wall, it becomes a piece of decor and looks intentionally placed.
Coordinate Your Clock with Another Accessory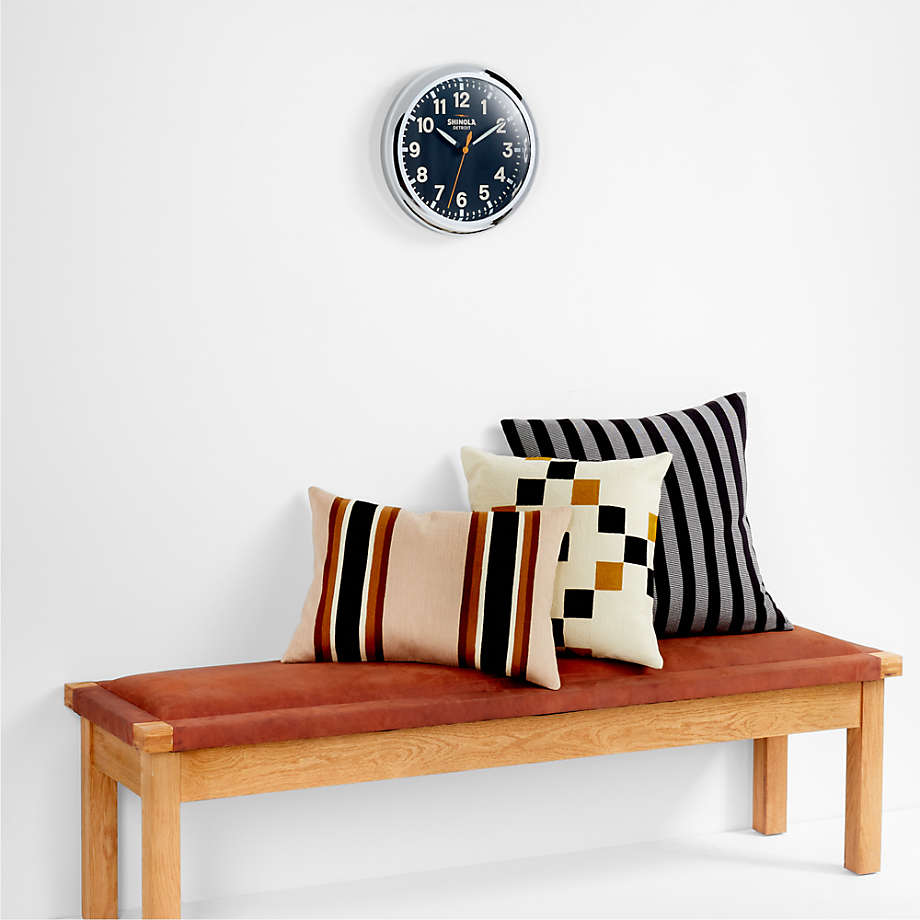 If you want your clock to look good with your decor, consider matching it with your accessories. Doing this helps the clock blend rather than stand out.
In this photo, they've centered the clock over a bench with throw pillows. The colors used in the pillows tie everything together. Instead of the clock looking bare on the wall, it seems modern and purposeful.
Turn Your Clock into the Focal Point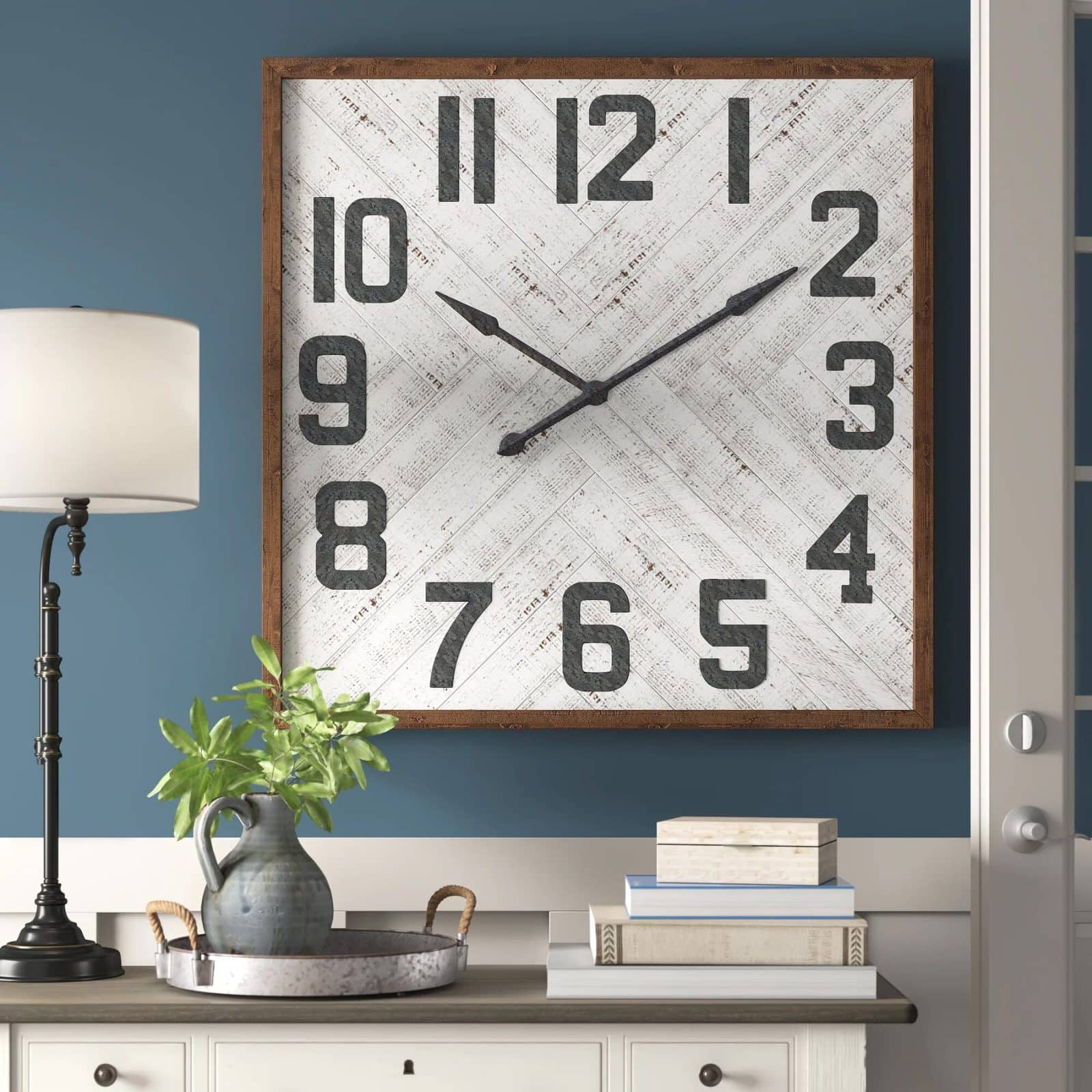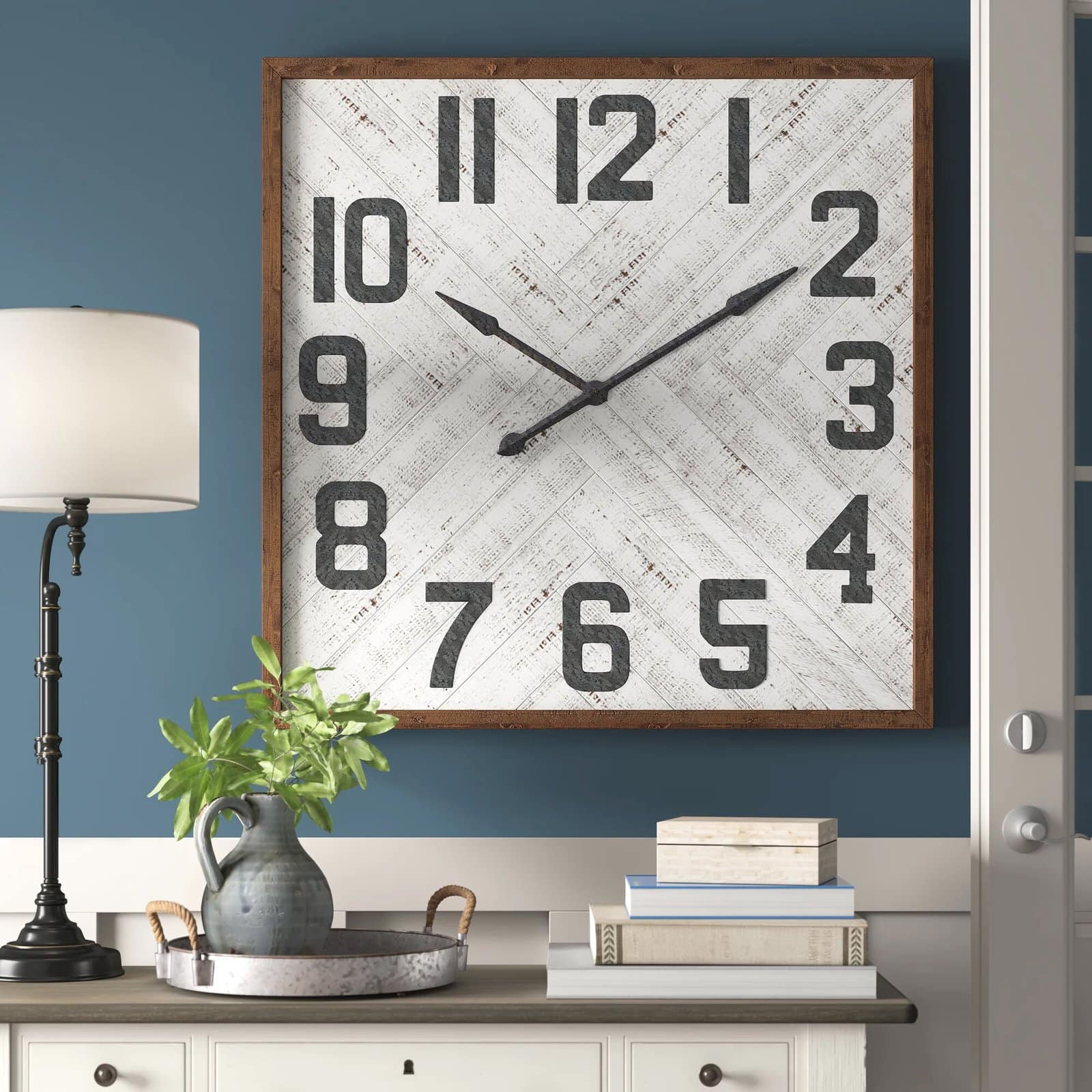 Rather than decorating around a wall clock, you can turn it into the focal point. But to do this, you need an oversized version that's as aesthetically pleasing as it is functional.
This large wall clock from Wayfair has a distressed look with clean lines. Its design makes it appropriate for farmhouse, modern, and traditional styles.
Use a Small Clock that Looks Like Jewelry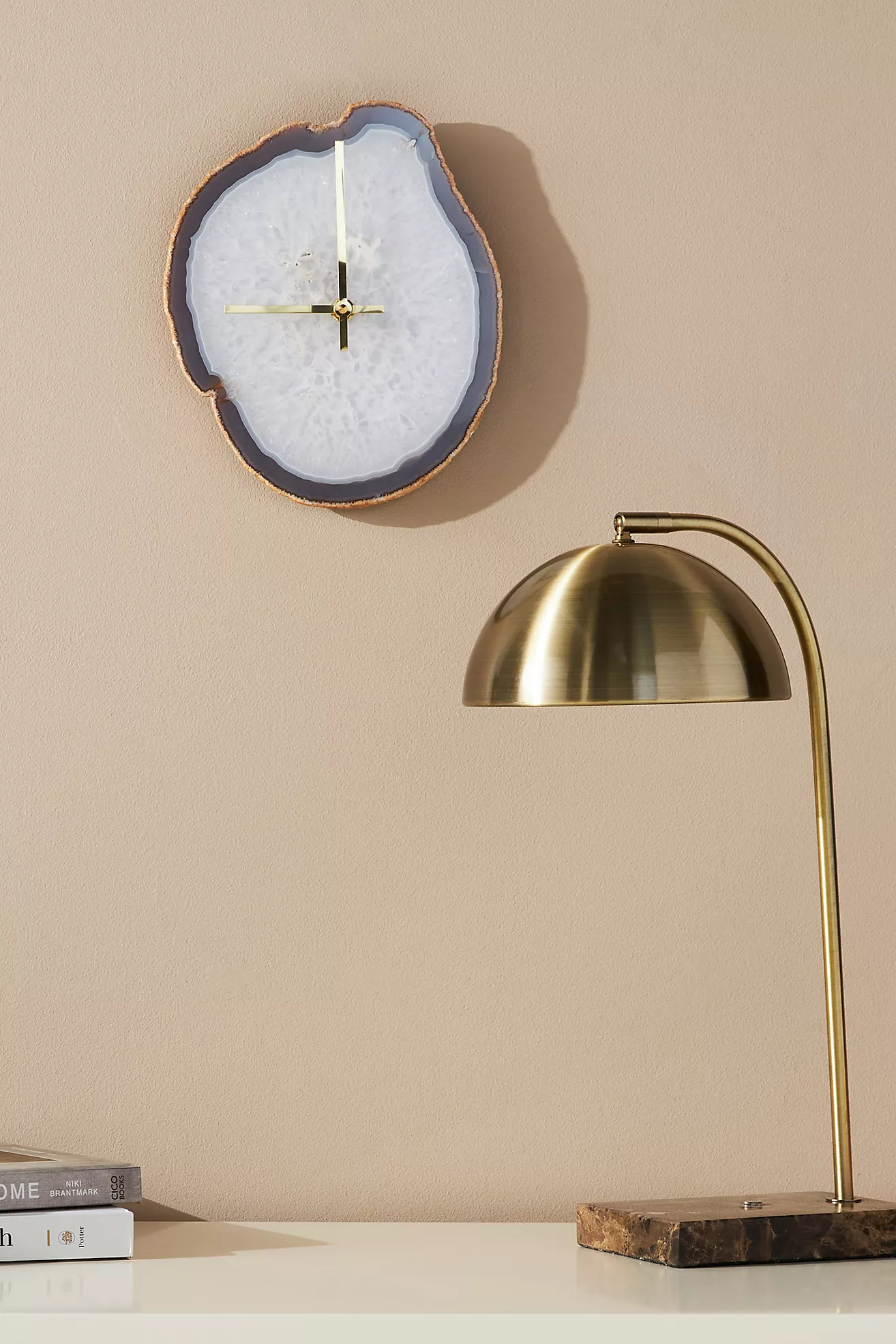 Do you prefer smaller wall clocks? If so, get something so pretty that it looks like jewelry for your wall. When you do this, it can act independently or in a gallery.
One excellent option is this Agate wall clock from Anthropology. If you want to hang it on its own, do it over a desk, mantle, or shelf. You could also work it into a picture gallery wall.
Incorporate it Into a Large Gallery Wall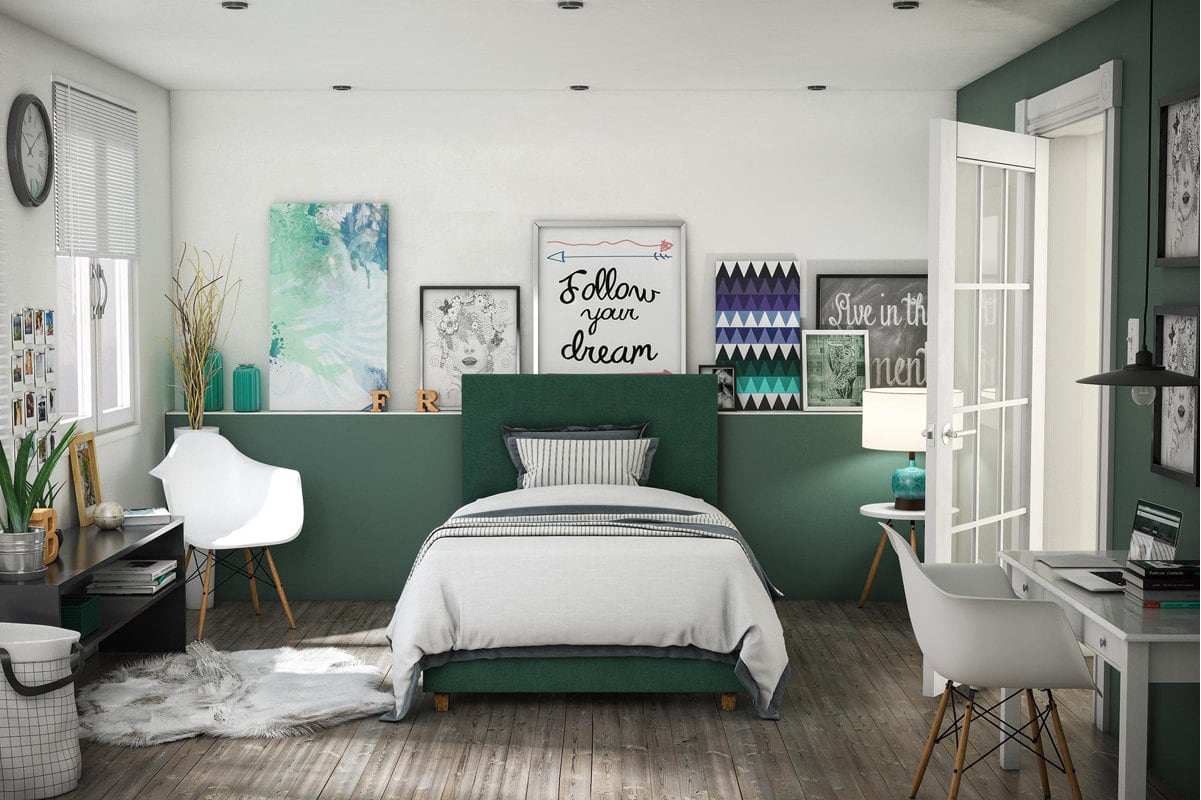 Gallery walls are great for all wall hangings – including clocks. So no matter the size, shape, or style, you can work your clock into your gallery wall.
In this photo, they've centered the clock over a photo collage. However, you could also easily add the clock to the gallery of frames.
Place a Large Wall Clock Over a Sideboard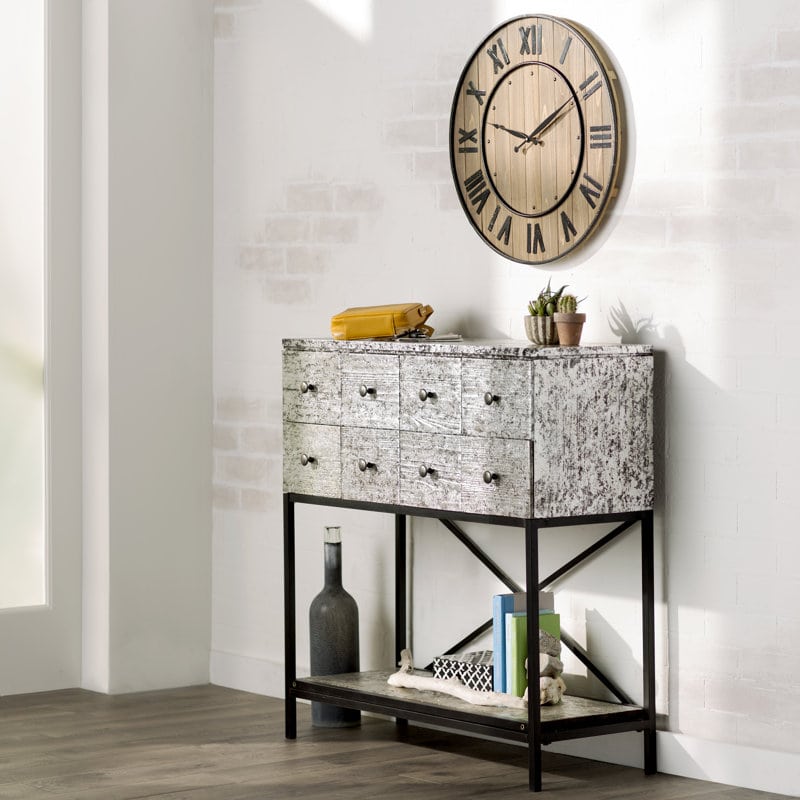 If you want to create a nice entryway in your house, consider a small sideboard like this with a clock over top of it. The large clock acts as an anchor, making the furniture placement intentional.
You can create this same look in your dining room, kitchen, or anywhere else you have space to fill in. Just make sure the clock you use is big enough for the piece of furniture.
Hang Small Wall Clocks Close to Furniture or Shelves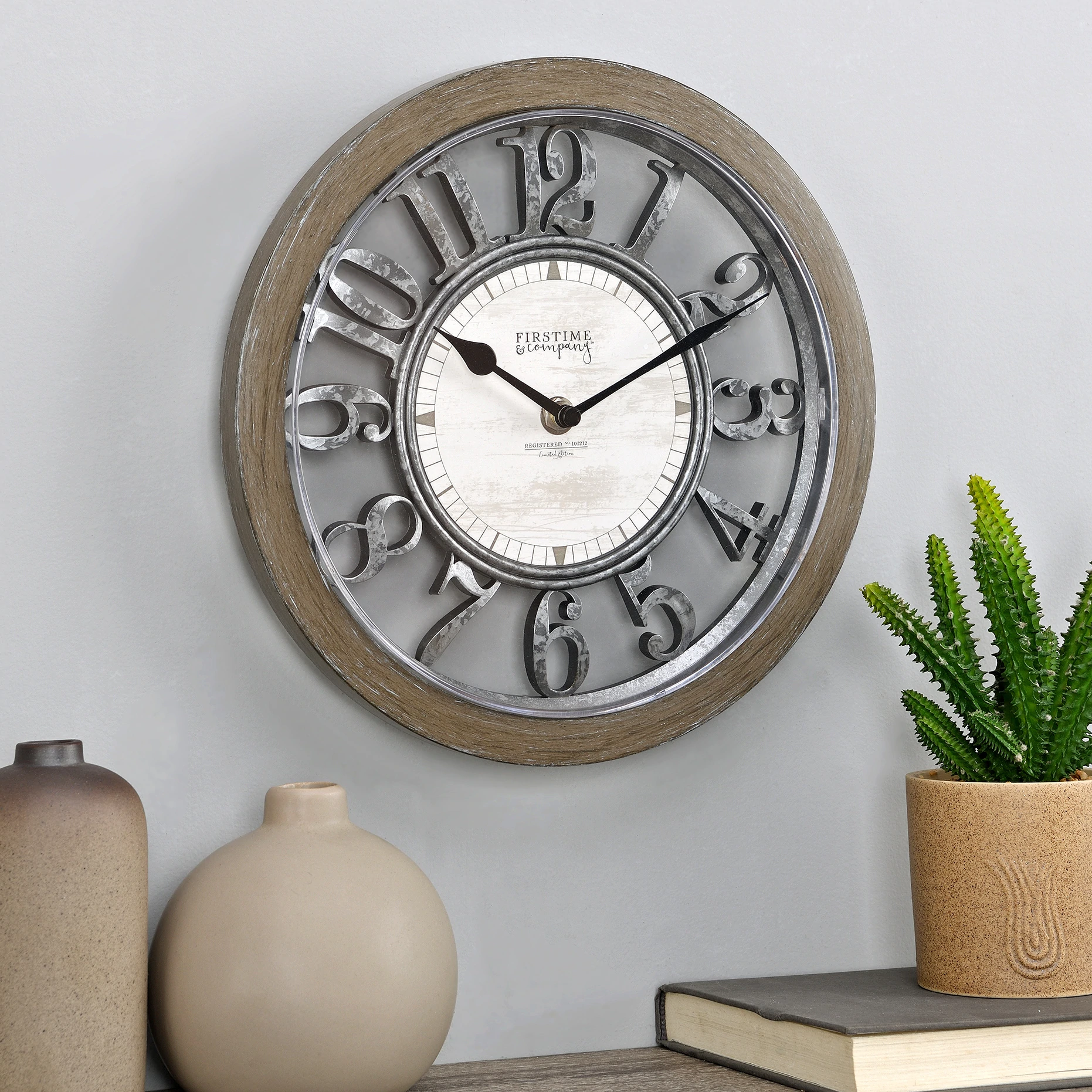 Small clocks look very out of place when they're by themselves on a bare wall. If you have a small clock, but don't like gallery walls, place it over a shelf, mantel, or piece of furniture.
By keeping your small clock placed close to a shelf, it doesn't look random. You can then add some simple decor next to it for a pulled-together look.
Match It to Your Wall Decor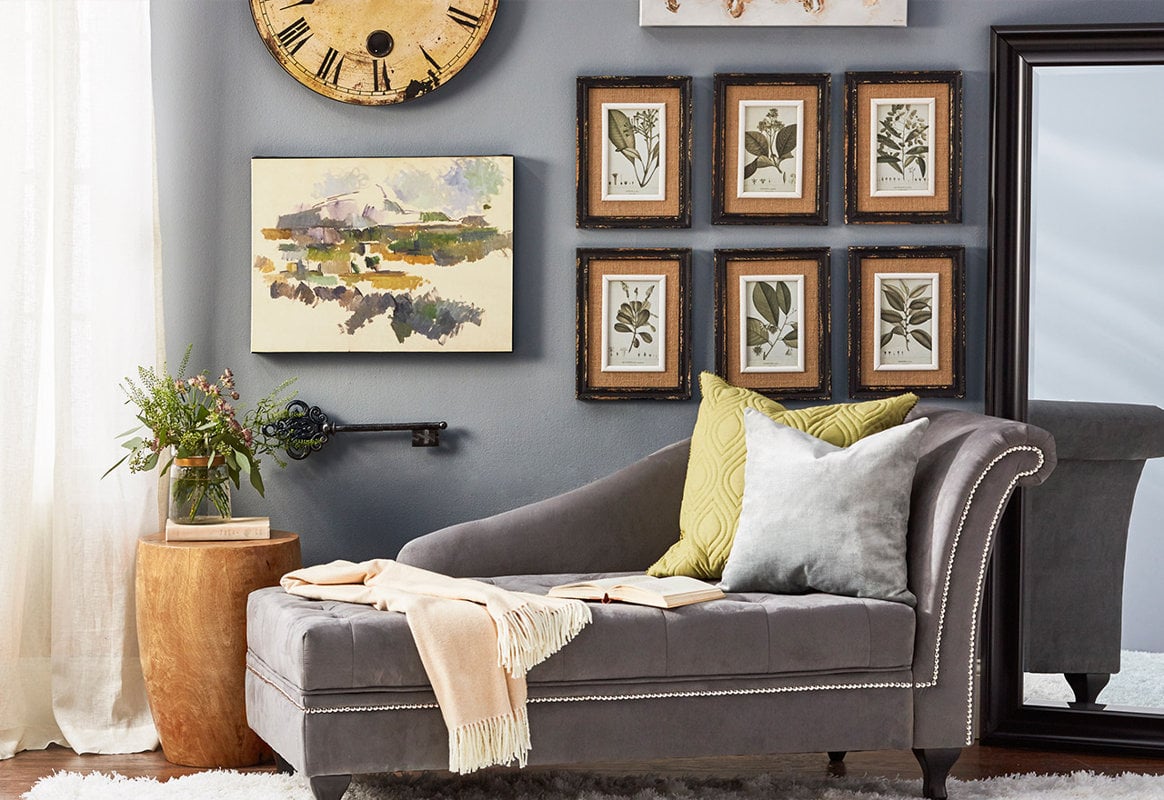 If you're after that perfect collected style, make sure your wall clock goes with the rest of your wall decor.
In this photo, they beautifully placed a large vintage wall clock in a gallery. The frames have the same distressed look making everything effortlessly work together. You can do something similar regardless of your style.
Go High Tech in the Office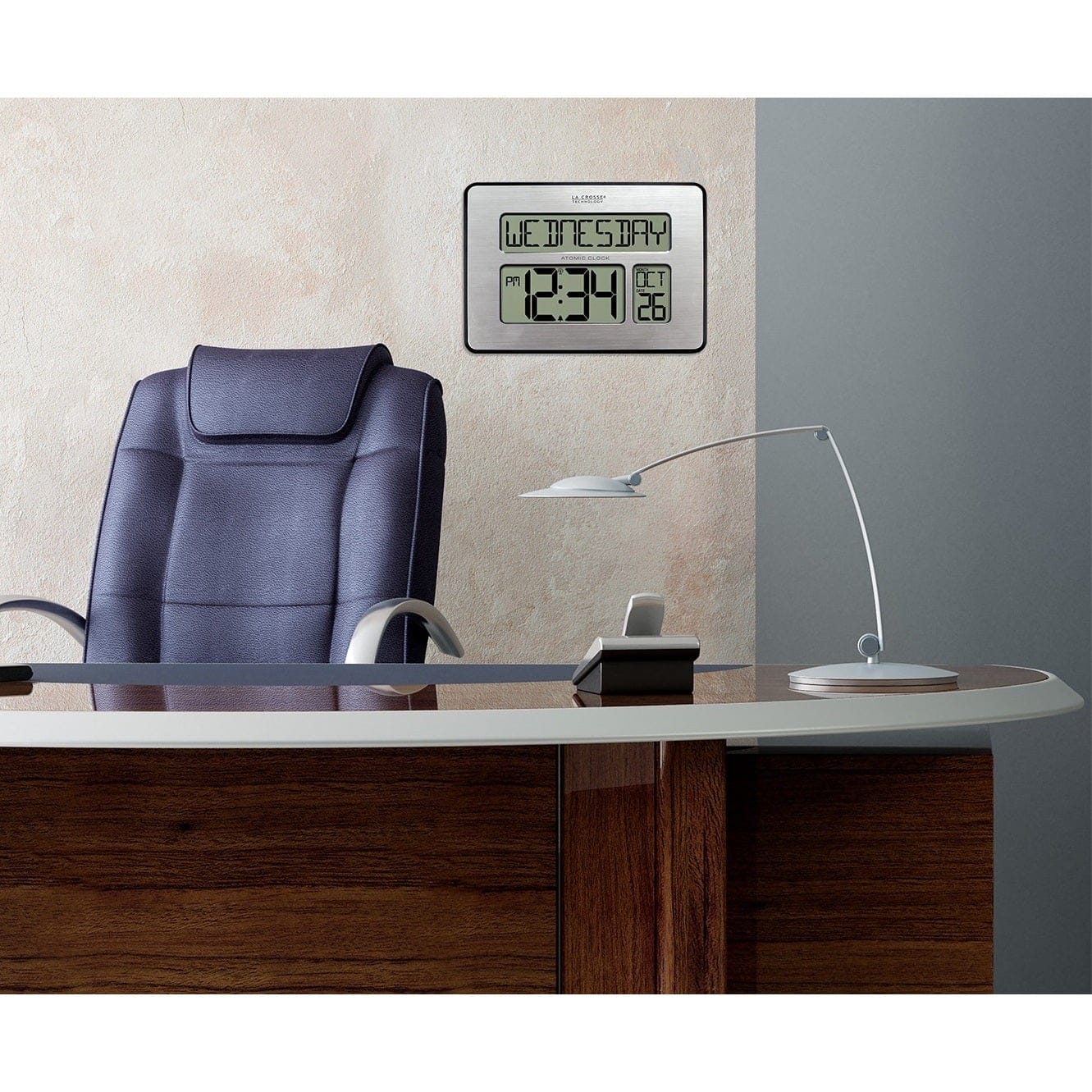 Just because you're decorating with a wall clock doesn't mean you have to go old school. Instead, try a digital option like this for an ultra-modern look.
This clock is from Overstock and displays the time, day of the week, and date. You can hang it on your wall or place it on your desk.
Mix New with the Old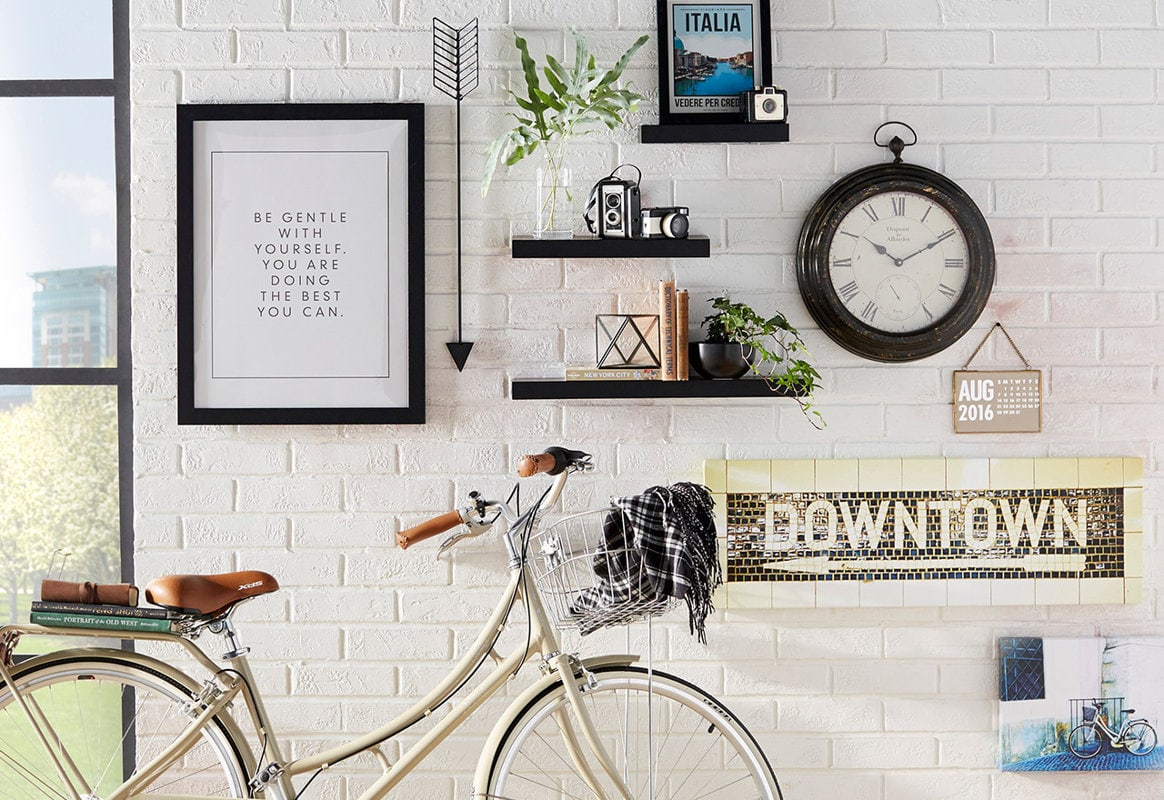 If you're looking for gallery wall ideas that have small clocks in them, this is the perfect example. They've mixed older pieces with new pieces for an attention-grabbing display on this wall.
You can do something similar by starting with a small antique clock. Then layer in small shelves along with your favorite decor pieces.
Final Thoughts
The biggest tip for decorating around a wall clock is to make sure the clock is balanced. So, if you're putting it on the wall in a gallery, make sure each side of the gallery has a similar height and width.
If you want a wall clock as a focal point, make sure it's big enough for the space you're putting it in and that it doesn't look randomly placed.