Decorated Life is reader-supported. When you buy through links on our site, we may earn an affiliate commission. Learn More
21 Hallway Decor Ideas to Woo Your Guests
Hallways are often the place where we unceremoniously dump our keys, coats, and shoes, or it's that spot upstairs that feels dark as you pass from one room to the next.
Whether it's your entryway hall or something tucked away a little more, the decor in a hallway can make a big impact and there are several ways in which you can make it look great. Let's discuss some hallway décor ideas and how you can make a dull hallway more exciting.
Add Character With Wallpaper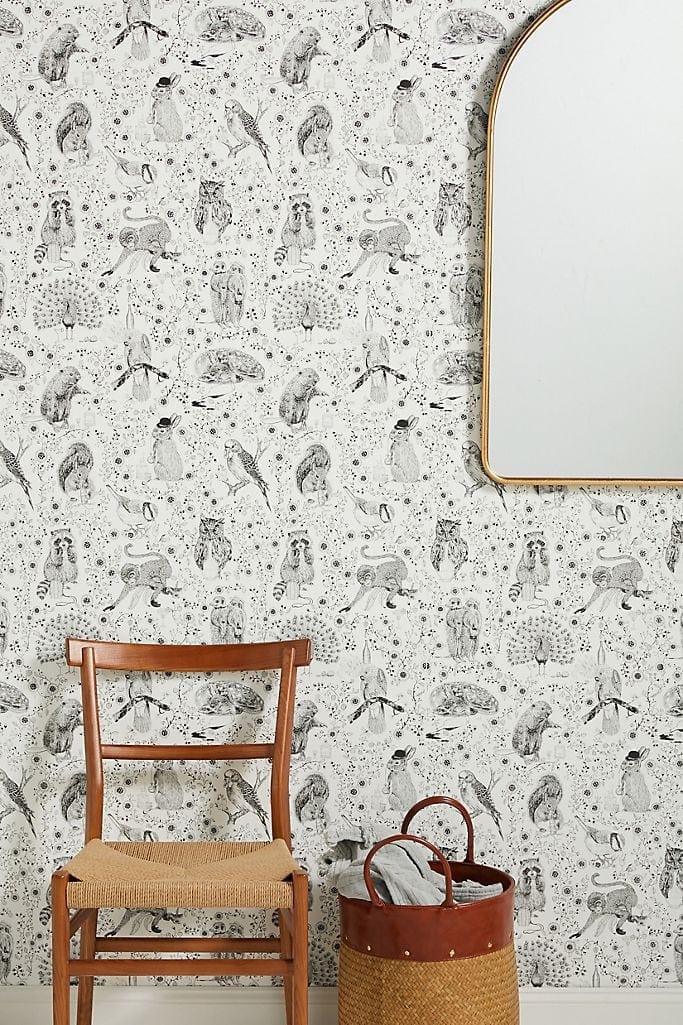 If you have a bit of light in your hallway (whether it's natural or overhead), consider putting up some wallpaper to add some character and texture to the space.
Wallpapering a small spot like this is definitely less risky than an entire room, but if you're putting it up in a narrow hallway decor should be minimal (if at all) so that the space doesn't feel too busy or claustrophobic.
Make It A Makeshift Mudroom
If you're lacking a hall closet or an actual mudroom, you can create one yourself in your front entryway hall. It's the perfect drop off zone for shoes, bags, and coats.
You can create this space a number of ways, like buying a hallway tree, or buying pieces separately, like a bench, hooks, baskets, to create your own custom mudroom. Either way, it's a great use of the space.
A Mirror To Make It Look Bigger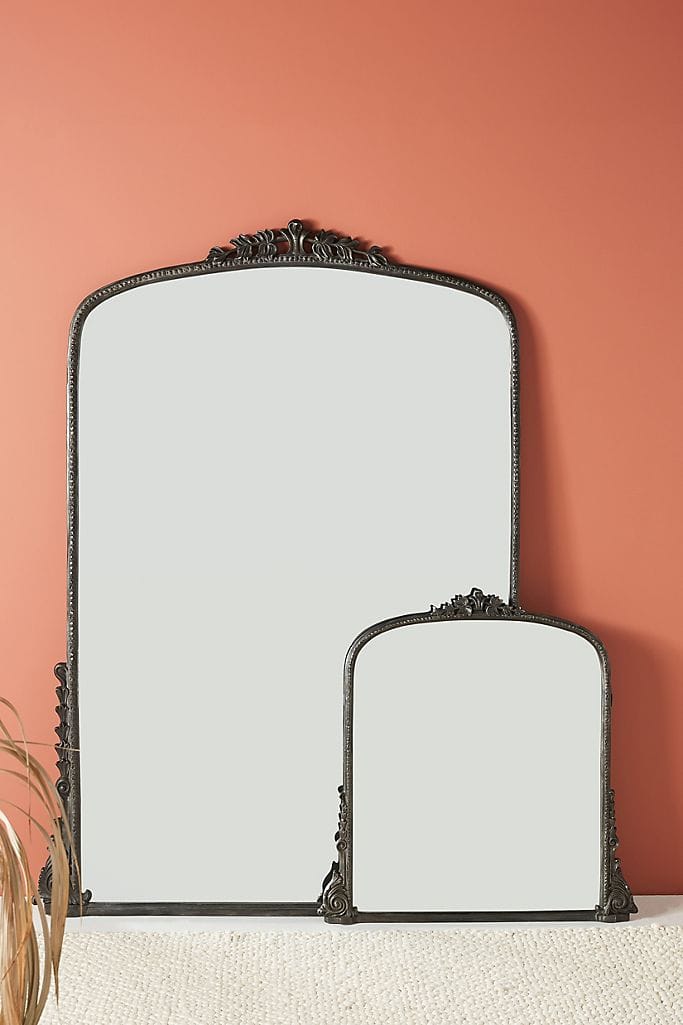 Mirrors always give an illusion of space. So if you have a small hallway, you can install a mirror there to make it look bigger than it is. Try to place the mirror at different positions so its angle and focal point are aligned to give a depth effect.
You can install a full length mirror or a smaller one. Another advantage of a mirror is if you're holding a party, the guests can check themselves in the mirror before they walk into the living room.
Make It Feel Homey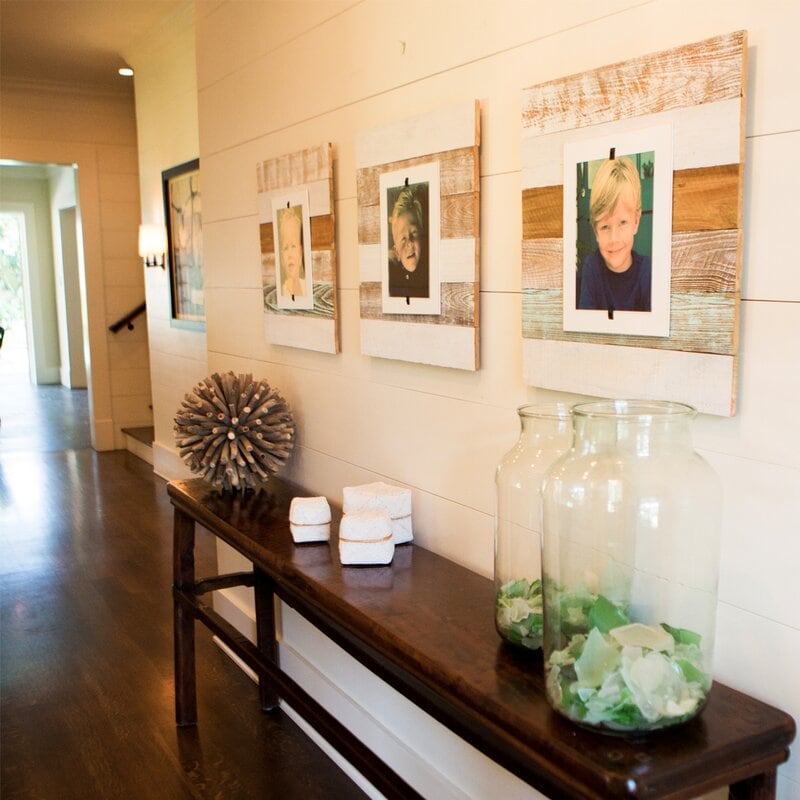 It doesn't matter where the hallway is, because if it's in your house you want it to feel like home. You can make this area feel a bit more homey by hanging family pictures and portraits to fill up wall space with something meaningful to you.
Add Greenery Using Houseplants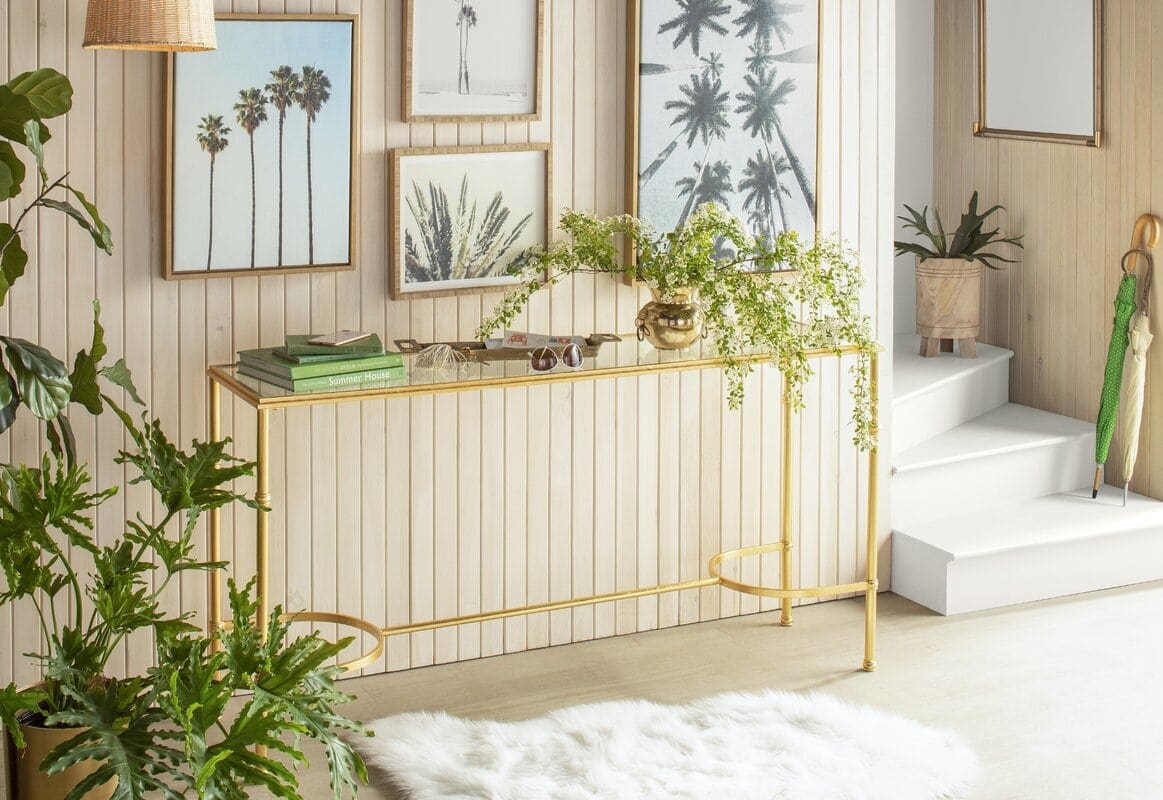 Houseplants can add a positive vibe to any room. There are several plants you can use for positive energy, such as Jasmine, Rosemary, Bamboo, Basil, and others. When you place a houseplant in your hallway, it's not just the beauty of the plant that matters but also the looks of the pot.
Cane planters give a very rustic appeal that looks stylish and unique. You can place a houseplant in any corner of the hallway. And if the hallway is too small, you can place it on a raised surface.
Set Up A Storage Bench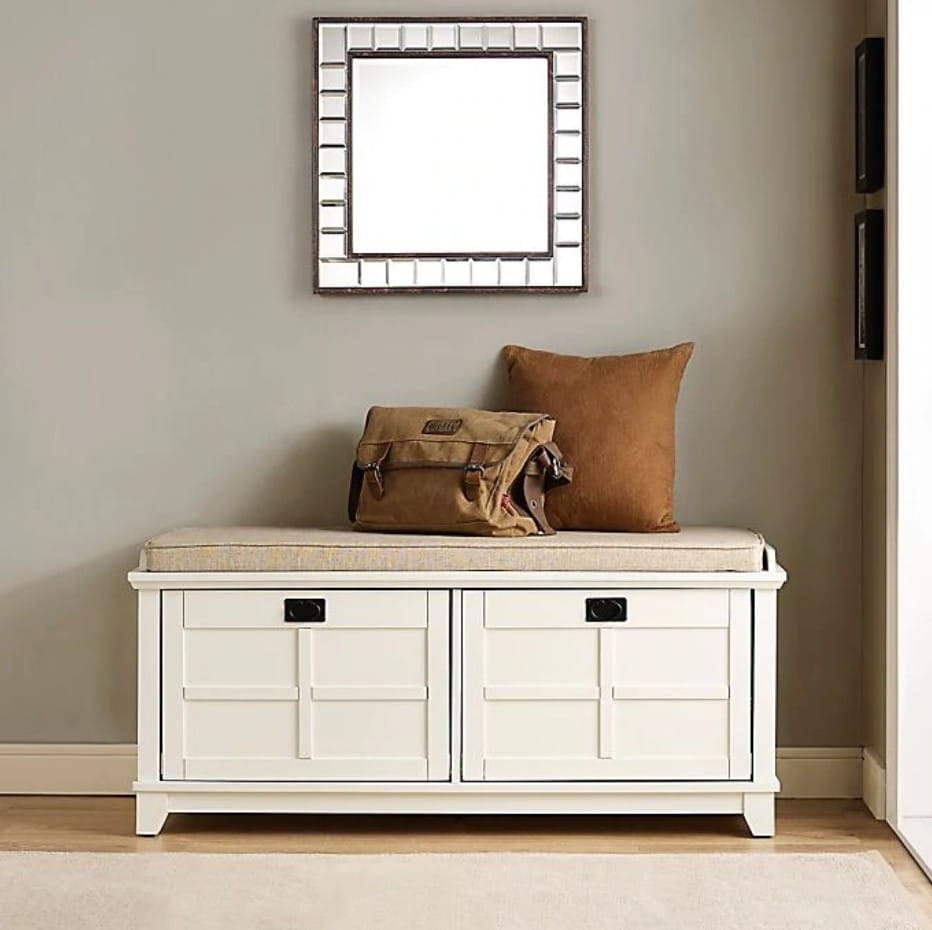 A bench is a great way to give a hallway some character and fill up floor space without making the area feel too crowded. It also allows you and your guests a spot to sit down and put their shoes on or off – or to just sit and take a rest if they so choose.
A bench can also provide some great storage space. Look for one with a bottom shelf you can put baskets into or something that opens up from the seat for hidden storage.
Go Rustic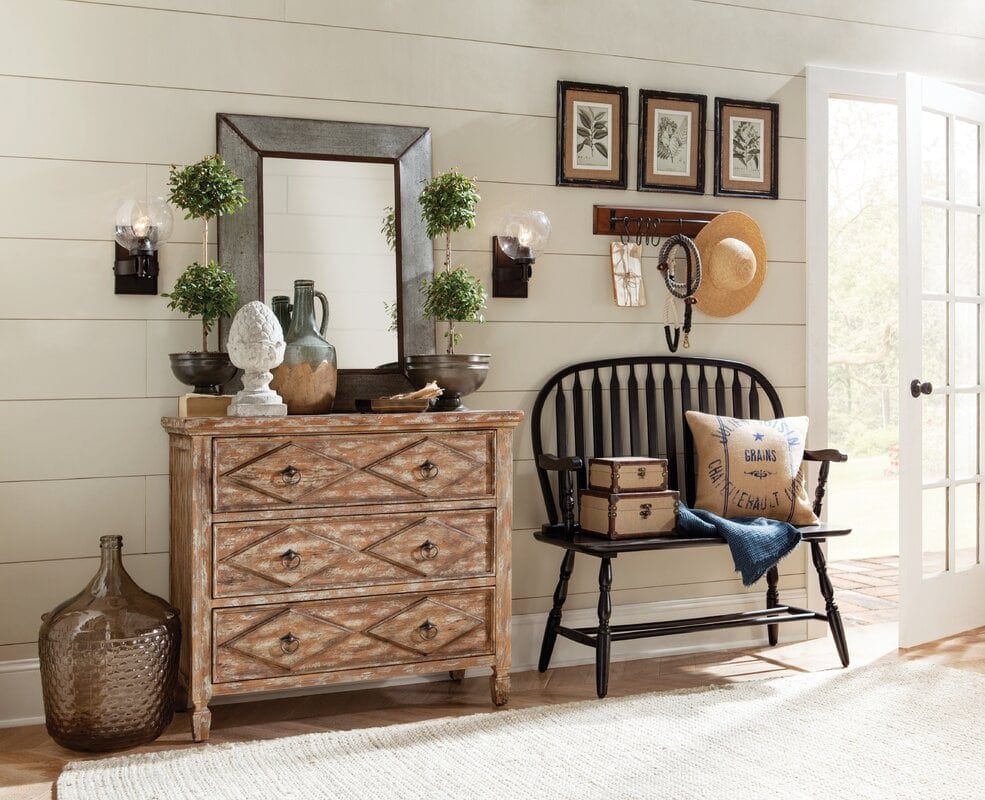 If you want your hallway decoration to have a theme, consider going rustic or farmhouse chic. The style is all about simplicity so there won't be any overwhelming patterns.
You can also take this theme to the next level by hanging some shiplap. It will brighten up the area and look great while doing it.
Hanging Storage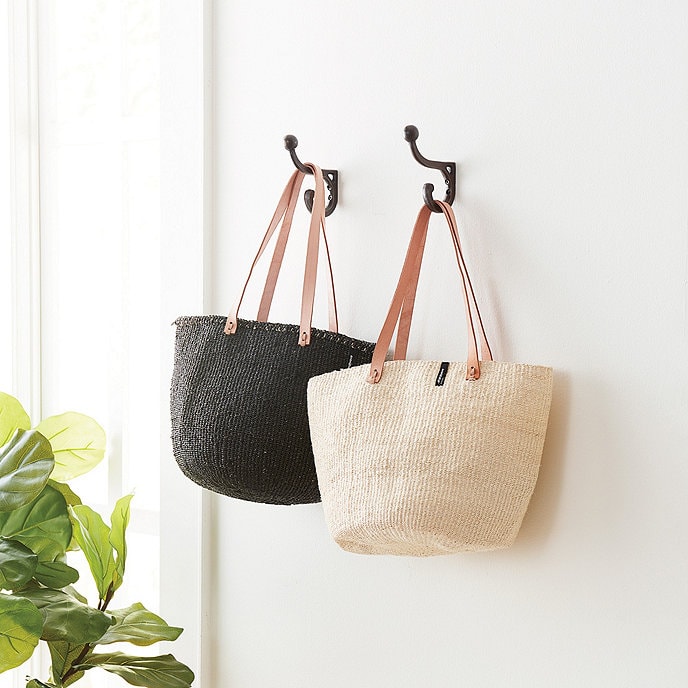 Storage space is a true gift in a home, so if you are using your coat closet to store other things, just hang some hooks along your hallway walls for some easy storage for coats, hats, keys, scarves, and bags.
You can make this a little more interesting by hanging individual hooks at varying heights and spacing them apart unevenly. It adds some variety to the look and saves you from having to line up nails and spacing perfectly.
Make It Feel Cozy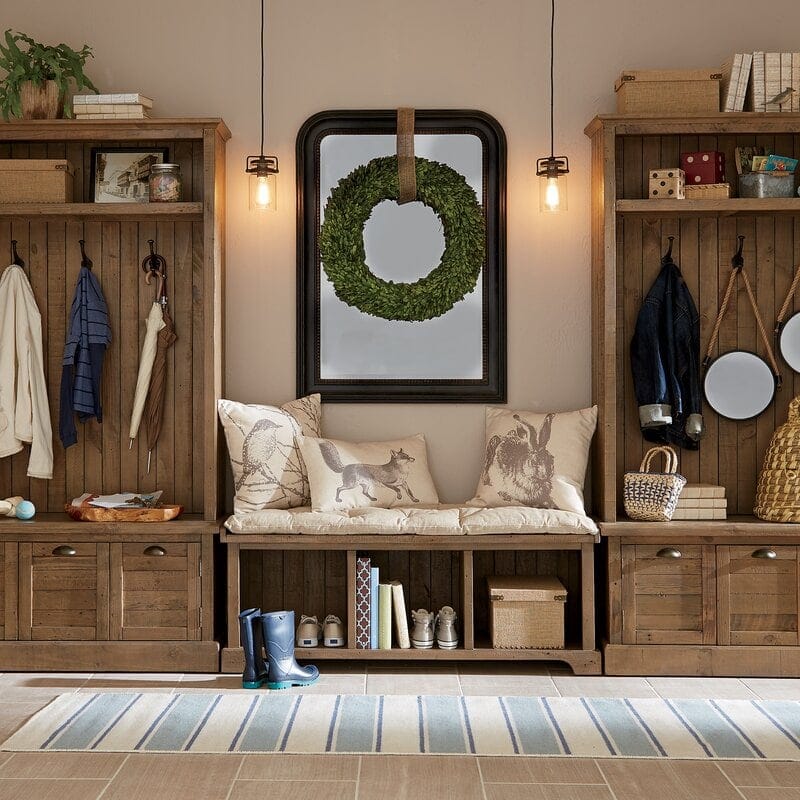 Making your hallway a cozy spot is especially important if it's your entryway. It gives an inviting welcome to your guests and provides an overall feel of "at home" when they enter.
You can achieve this with some good lighting, extra textiles, and added personal touches like pictures.
Bring In Some Color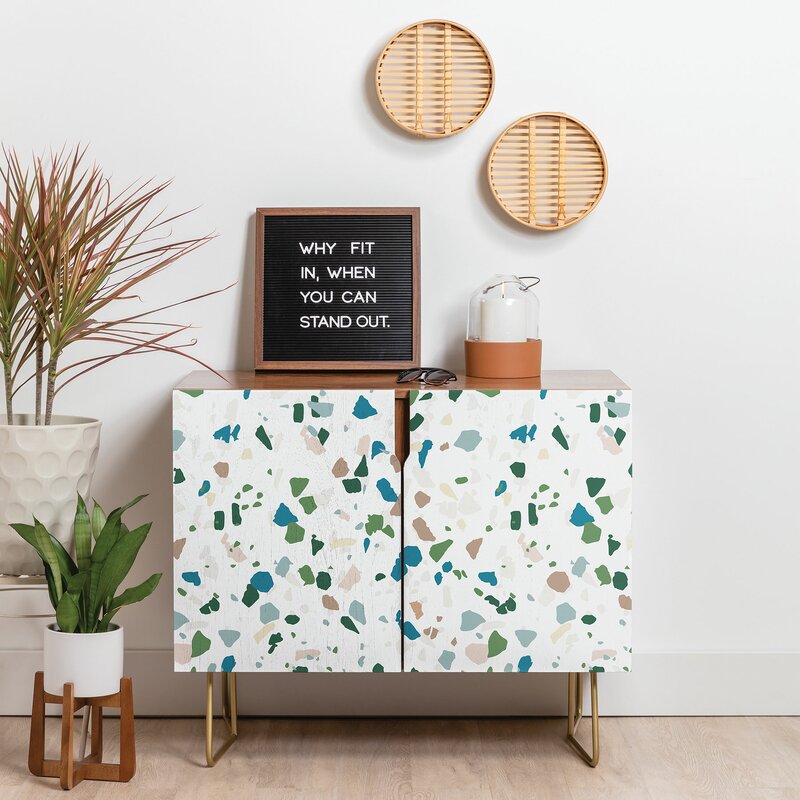 Hallways aren't always the most exciting areas in a home, but you can liven things up a bit by adding in pops of color in unexpected ways.
Add a console table in a bright hue, hang some abstract artwork with jewel tones, or pick out some bold pillows as an accent to your bench.
Get Eclectic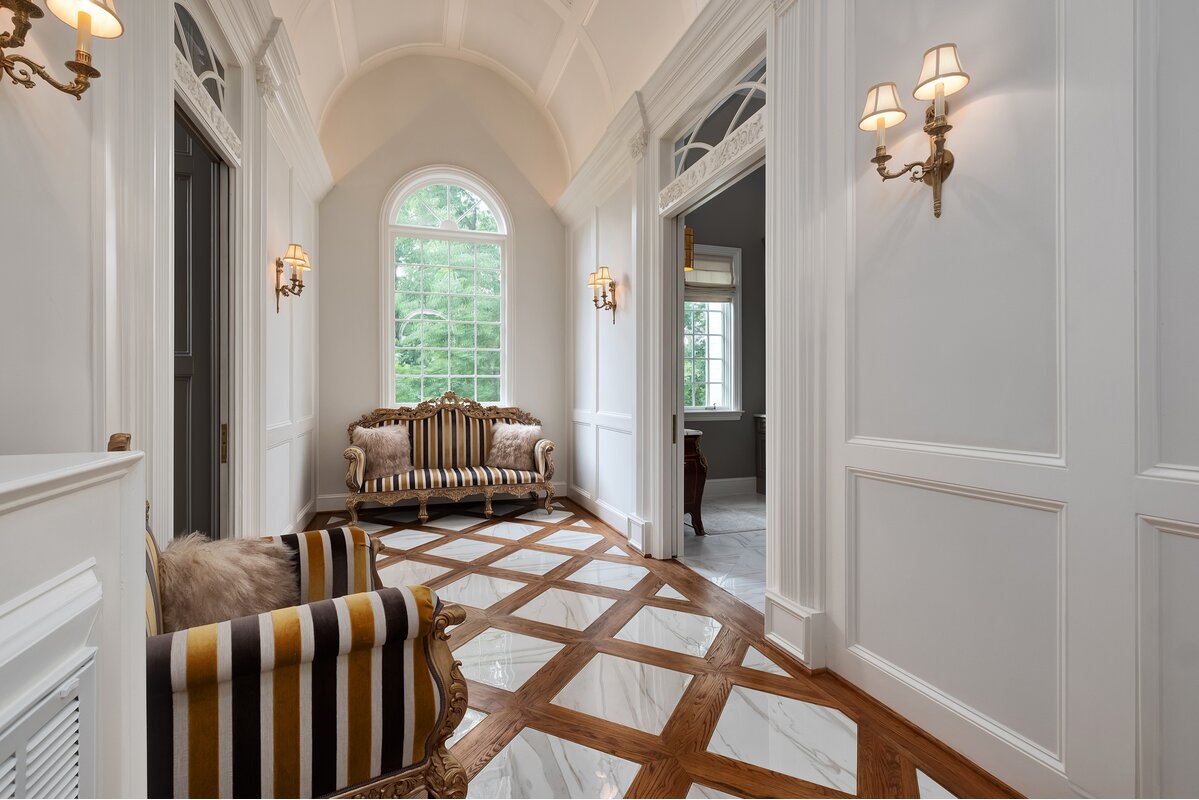 If you happen to have a long hallway, use it as an opportunity to get creative and eclectic.
Find a regal-looking runner to line the floor, hang some dramatic overhead lights, or flank the hallway with different pieces of furniture. Why not make the space a little more fun?
Carefully Coordinated Wall Decor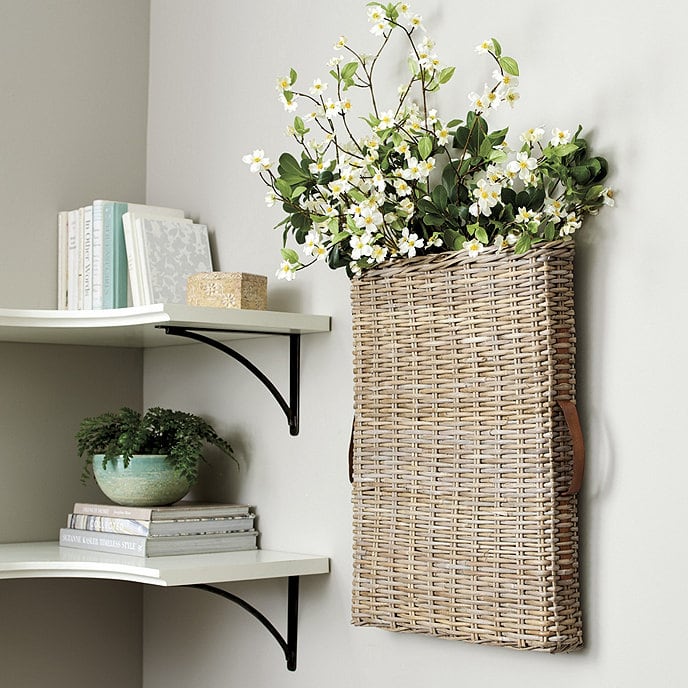 There is no perfect formula for how to decorate a hallway wall, but you do want to make sure you're mindful in how you do it so that the area doesn't feel too cramped or like the pieces are awkwardly spaced apart.
Look for pieces that coordinate with each other, but don't necessarily match. Make sure you get different textures into the mix like a soft flat frame next to a wall planter with eucalyptus. Use the opportunity to bring in some color, but just make sure it's cohesive.
Find a Standout Rug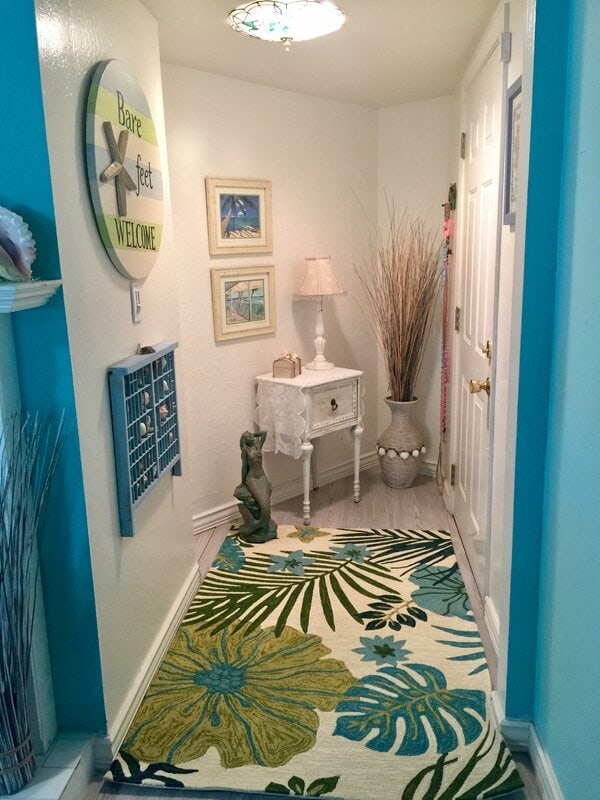 Do you have hardwood floors in your hallway? If so, you have the perfect opportunity to find an awesome rug.
Feel free to go bold with your pick, because a hallway is arguably a room all its own so it doesn't have to perfectly flow with the space around it. Just be sure to remember hallways tend to be high traffic areas, so don't get anything that will show wear and tear quickly.
Candlelight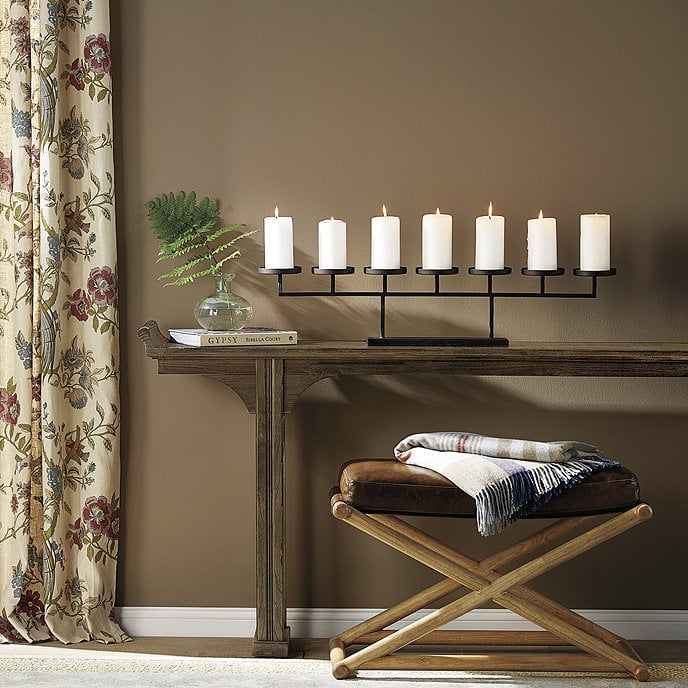 One way to light up a dark hallway is with some romantic candlelight. You can do this by hanging a wall mount with candle holders or placing candles of varying heights on a console table. Keep fire safety in mind, though, and consider battery operated flameless candles so you don't have to blow them out and relight them every time you leave or enter the room.
Create a Reading Nook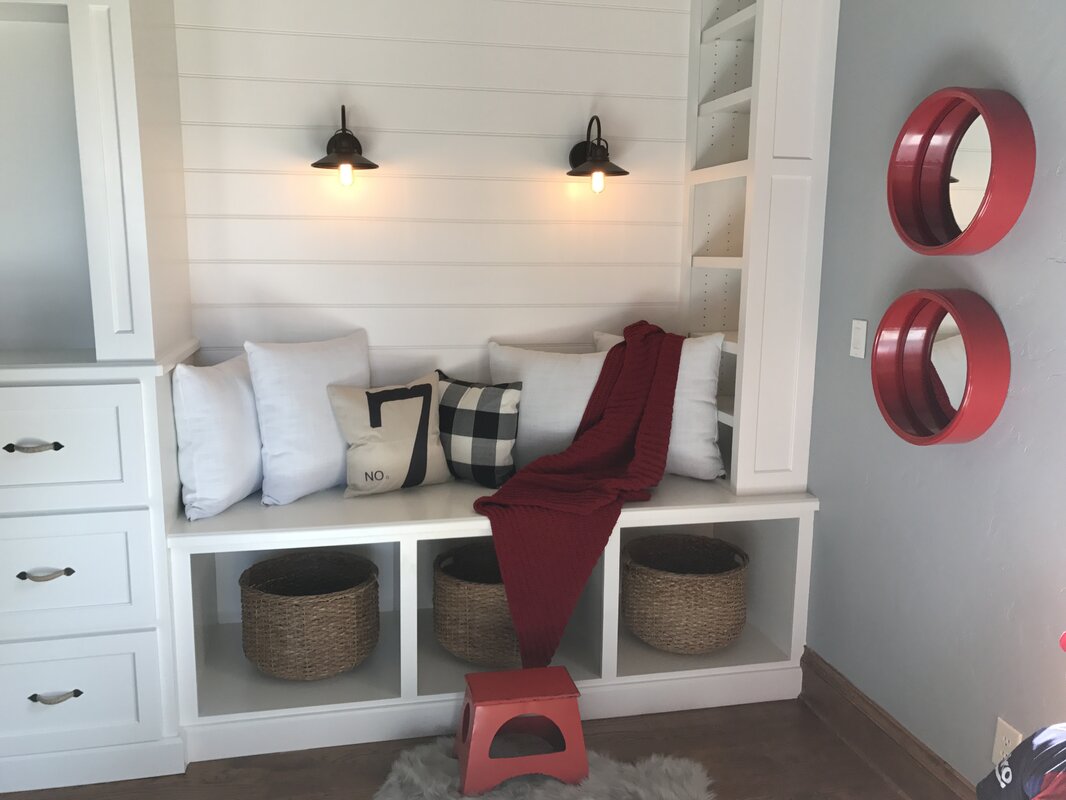 If you have a little space to spare in your hallway, consider creating a snuggly reading nook with a bench, some book shelves, a couple of cozy pillows, and just the right amount of light. It's a creative way to make use of the space, and it's a perfect little hideaway when you need a break from the day.
Make a Gallery Wall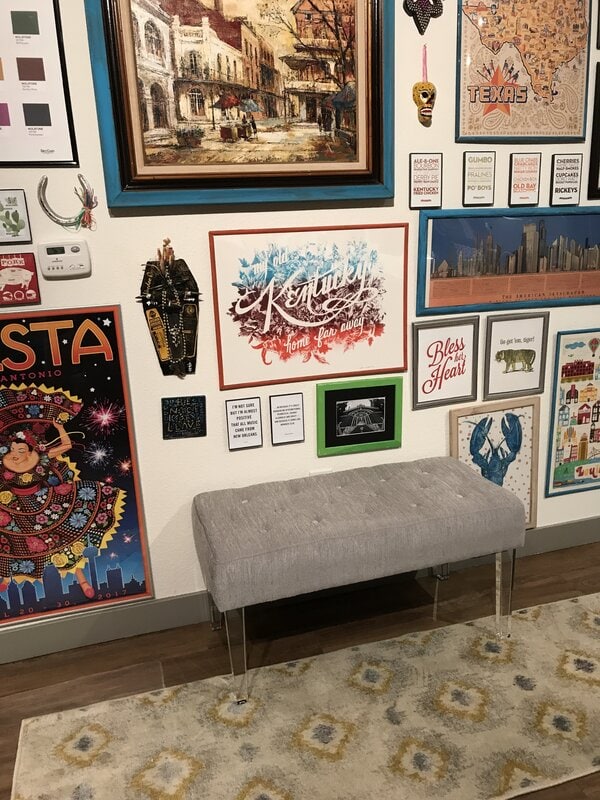 You can make a gallery wall just about anywhere in your home, but if there were ever a place that was perfect for one, it's a hallway wall because there is so much space.
How you decide to decorate it is up to you. Just make sure the final product is somewhat cohesive (you'll know if it is or isn't when you take a step back and look at it as a whole). It doesn't have to be coordinating, just needs the right flow.
Maximize Your Space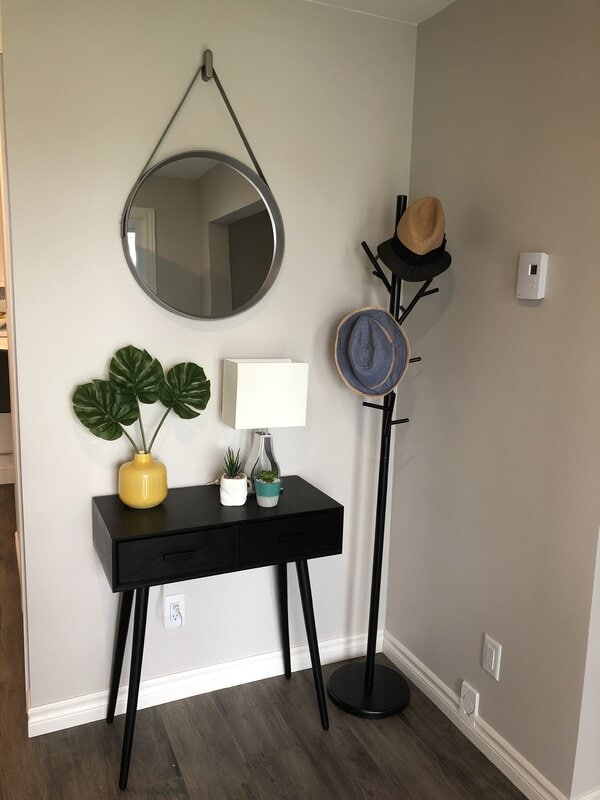 Going too big with your small hall decoration can leave the space feeling cluttered and, honestly, not very homey. So, try to maximize the space by prioritizing what you can actually use the space for.
If it's simply for decor purposes, then find a couple of coordinating pieces of wall decor that still leave a bit of wall space to help make the hall seem spacious. If you need some storage, find the piece of furniture you want first, and then work from there not make sure it doesn't feel cluttered.
Hang Floating Shelves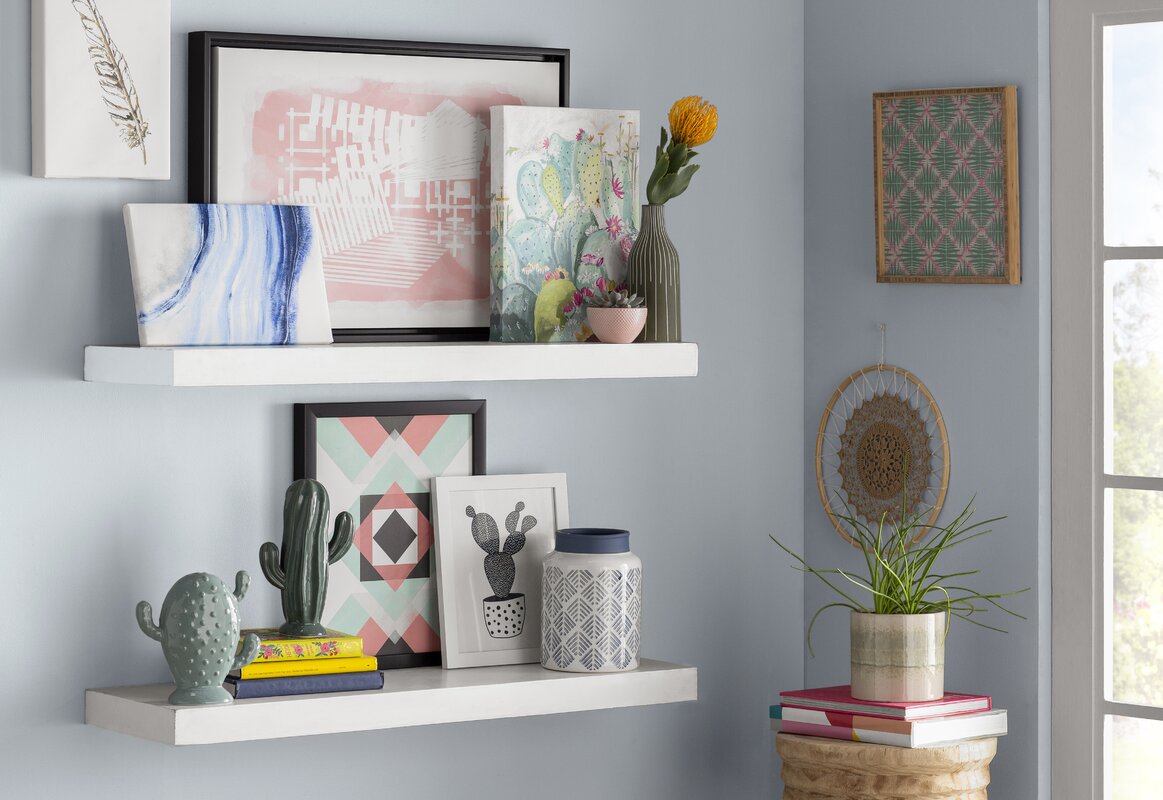 Floating shelves give you the ability to pack a lot of decor into a small spot while still keeping an organized feel. A hallway is a great place to utilize these little decorative gems. Just be careful how far they stick out if it's an area people will be walking past regularly (no one wants to take a corner to the arm).
Add A Bench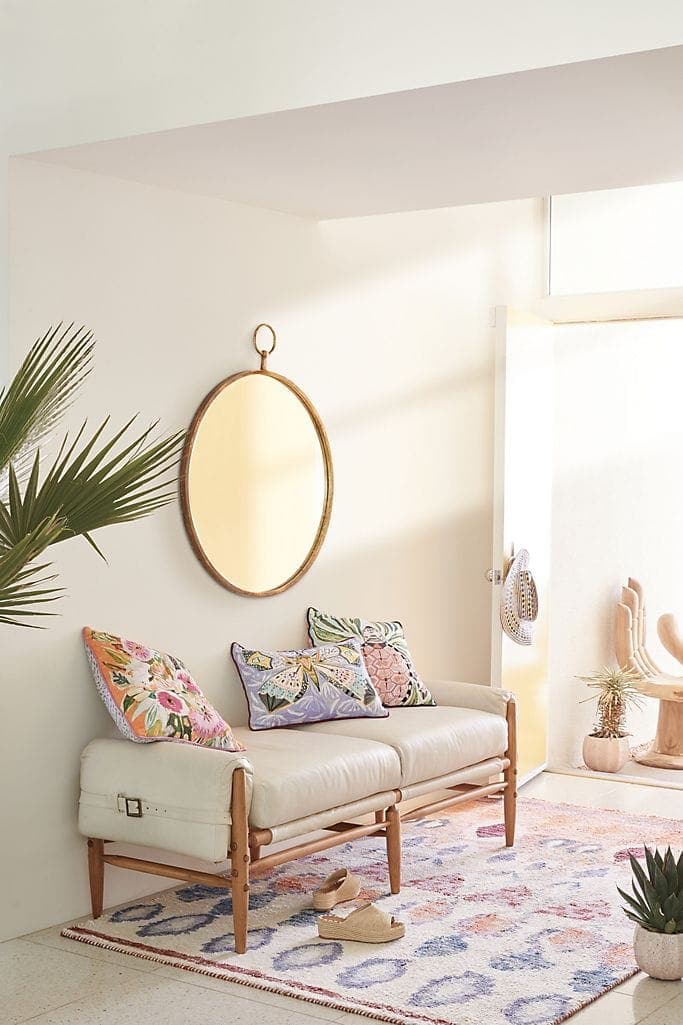 As far as hallway furniture goes, it doesn't get much more classic than a bench. They make a great little addition to the space without taking up a ton of room. You cannot go wrong with a bench in your entryway!
Install A Sconce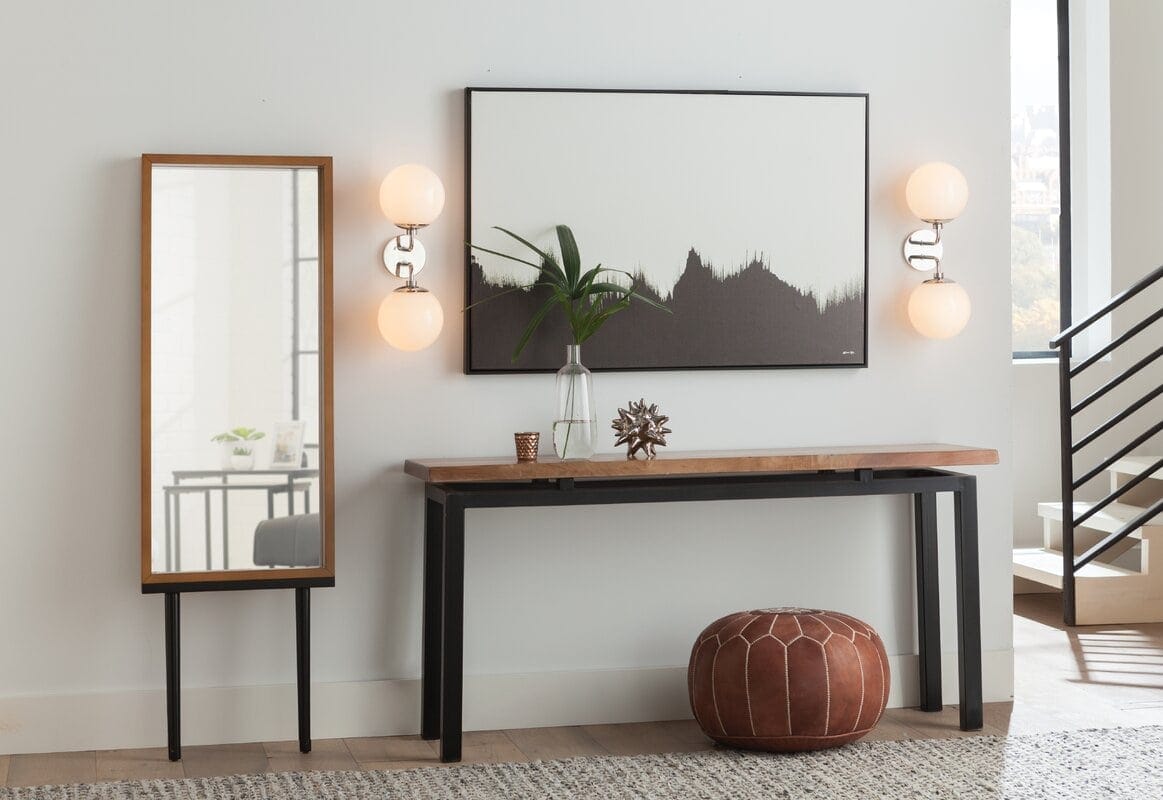 Whether you're on the hunt for rustic, traditional, or modern hall ideas, you will find that one thing they all have in common is creative use of light. And some of the best and most decorative way to implement lighting is with a wall sconce.
Adding some good lighting is especially important if you're trying to decorate a hallway that doesn't have much natural light, and a sconce will add a decorative touch on top of it.
Include a Spot For Easy Access Storage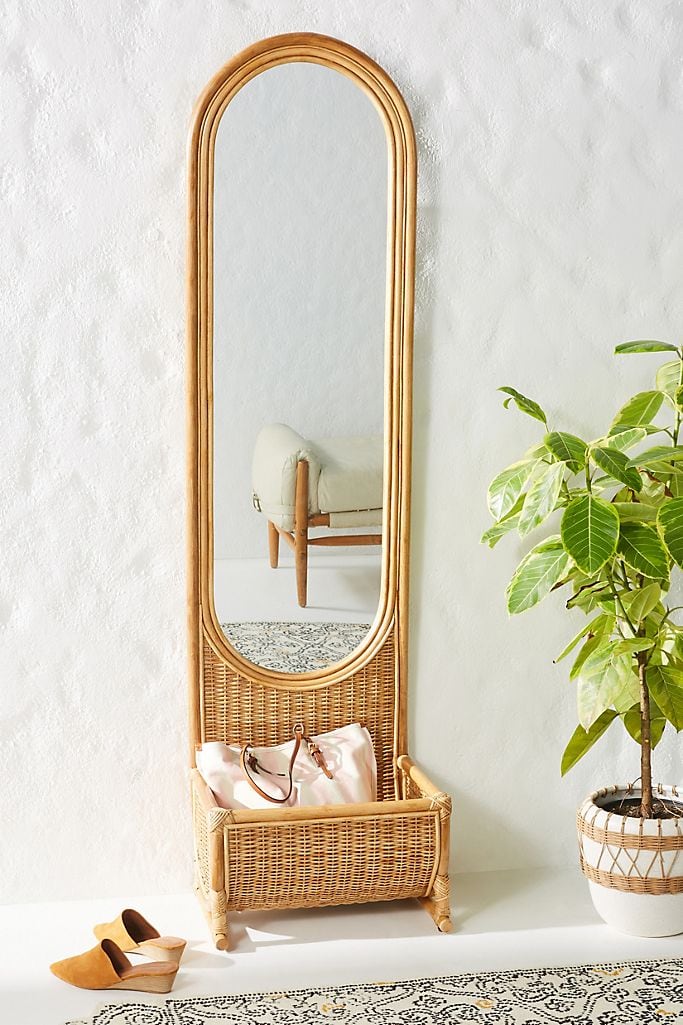 If you don't want to set up a full hallway tree because the idea of coats and bags hanging out in front for everyone to see drives you mad, then consider finding something small and easily accessible for storage instead.
Look for a basket where your kids can toss their shoes instead of bringing grass in through the house, or a little wall shelf where you can set your keys or mail. The fact is, your entryway is still a functional space, so this allows you to maintain a certain aesthetic while also keeping it practical.
Get a Hallway That Defines You
Whether you like a space enhancing look or a minimal décor, there are many ways in which you can arrange your hallway. What kind of a first impression do you want to leave on your guests? A bold and dramatic look or a simple and plain one?
Either way, you can make it more stylish with the right kind of décor. Hallways and entryway stairs are just the right way to create a magical first impression.