Decorated Life is reader-supported. When you buy through links on our site, we may earn an affiliate commission. Learn More
15 Red Brick And Siding Color Combinations
When the outside of your house has multiple materials, like siding and red brick, it gives you a fun palette for decorating your exterior for maximum curb appeal.
We're going to look at some awesome exterior red brick and siding color combinations to give you an idea of what color siding goes with red brick. The best siding colors with red brick include light neutrals like white, gray, brown, and off-whites like beige and tan. Greens and blues also work.
The main thing to remember is to choose colors that highlight the tone of the red brick. So, for example, with dark red brick, you'd want a color that's a shade or two lighter. But with a lighter red brick, you can pick a paint that's up to a few shades darker than the red.
Kilim Beige by Sherwin Williams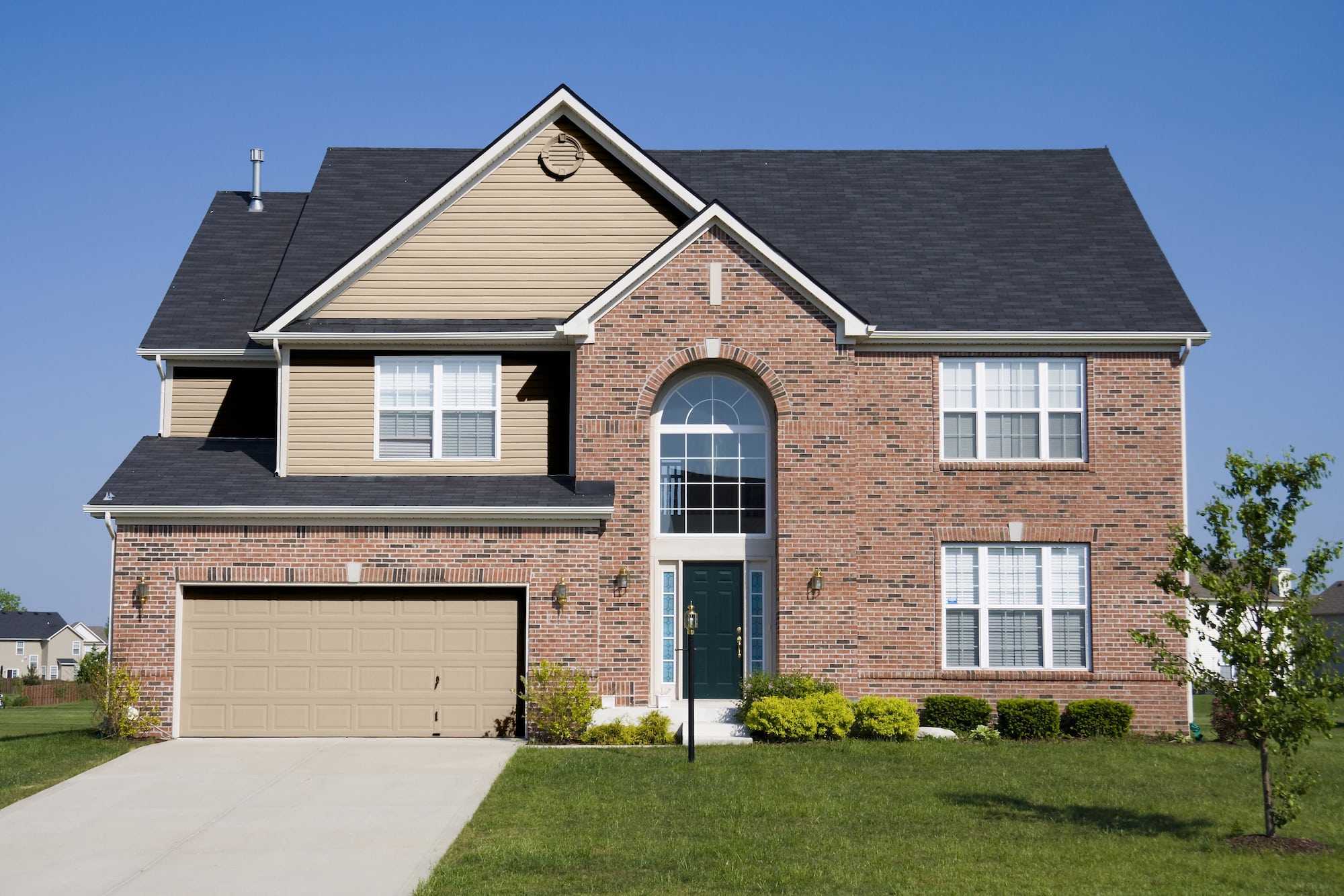 Neutrals like beige are always a popular and safe choice for siding to go with red brick. Kilim Beige is a medium-toned shade of brownish-tan with faint gray undernotes.
The rich warmth of red brick can cause this darkly pigmented color to take on delicate red tones for a charming facade. The best thing about neutrals is that they're timeless colors that don't go out of style.
Unfussy Beige by Sherwin Williams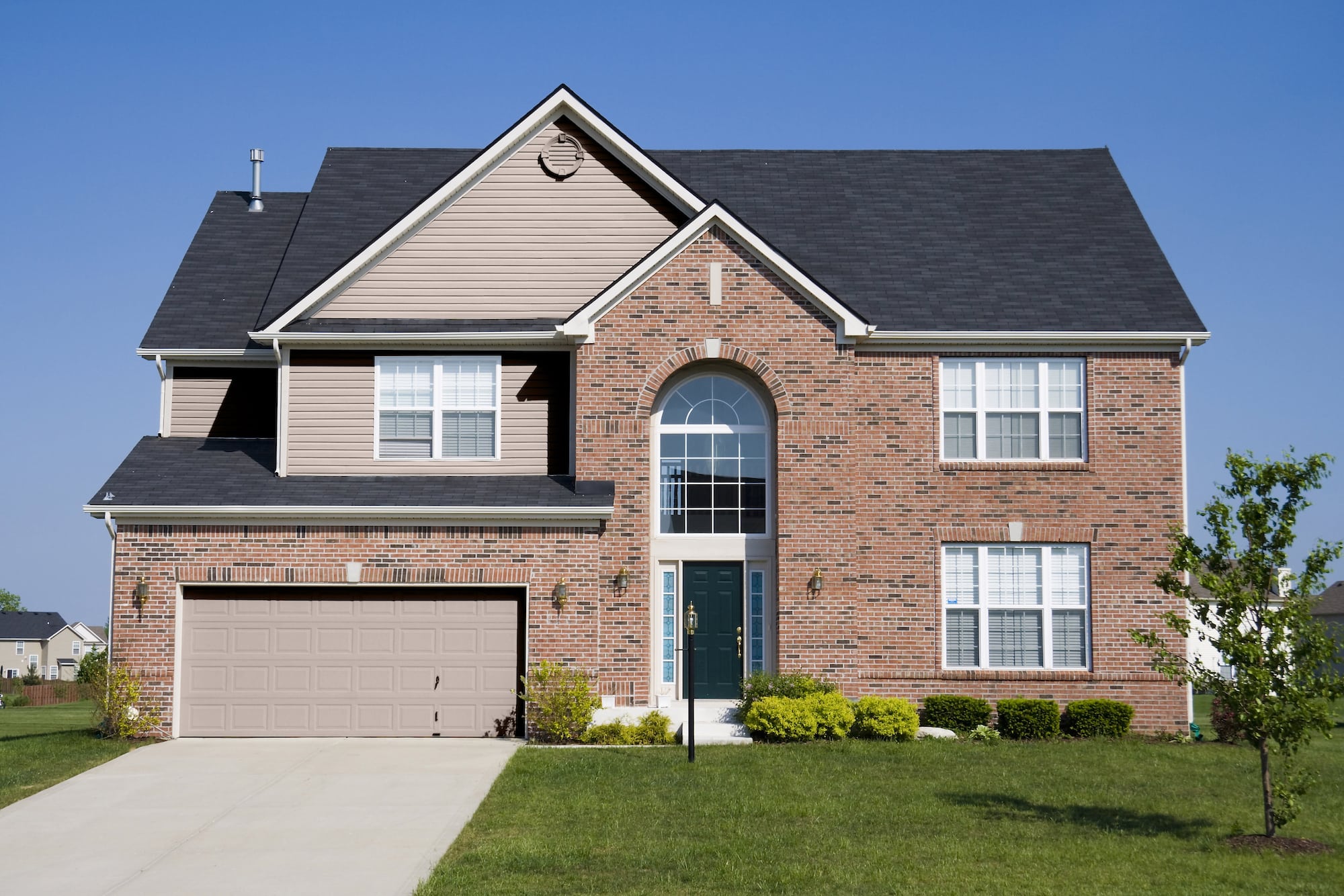 Unfussy Beige is a lighter, more subtle shade of neutral. This grayish-brown concoction offers a cool tint that can tone down the boldness of dark red brick.
This beige can transform into a warmer brown with faint red tinting when paired with red. It can also make the lighter red brick look more dynamic.
Resolute Blue by Sherwin Williams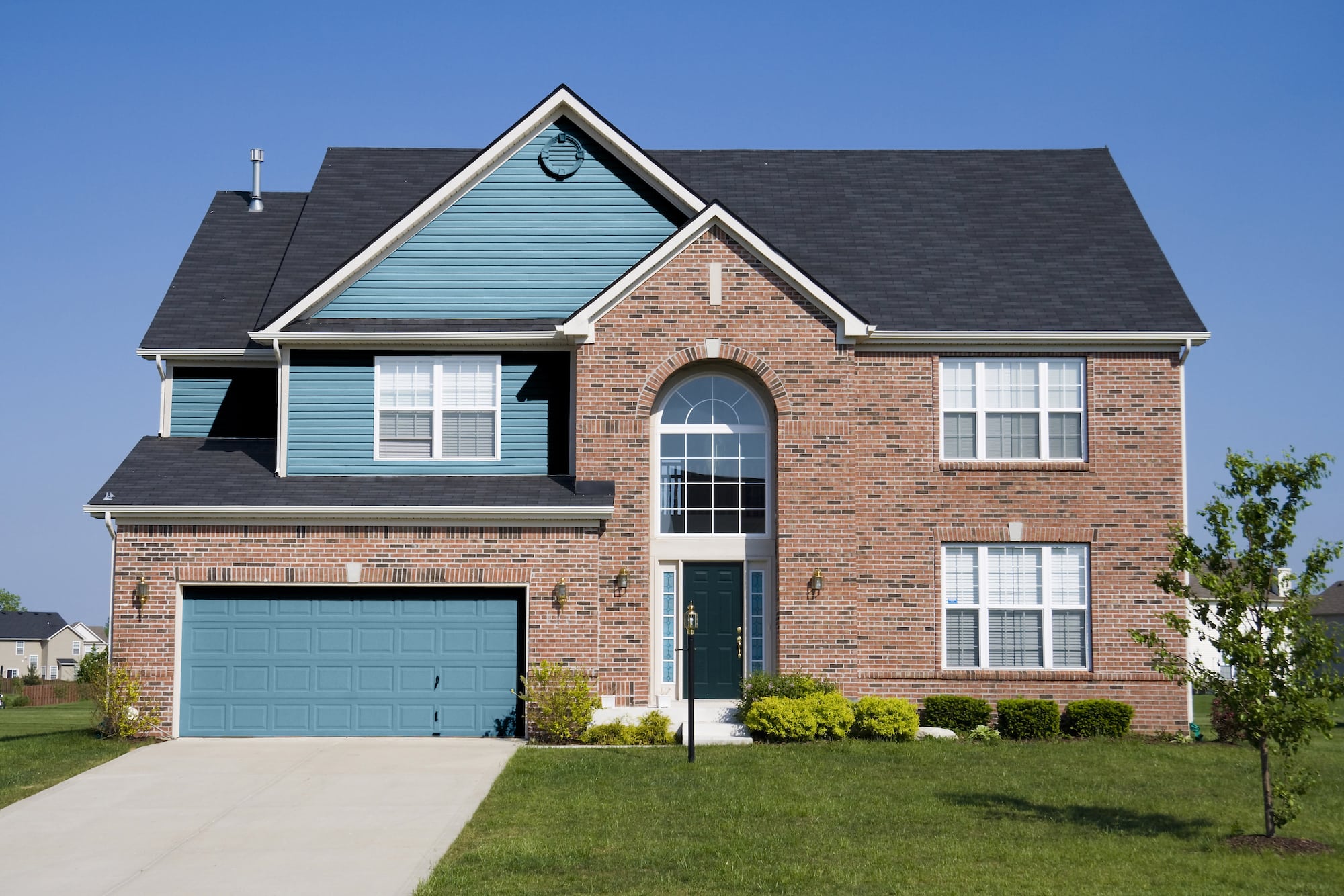 Another potential combination is blue siding with red brick. Again, you get an elegant blend of warm and cool tones that play off each other without making one more dominant than the other.
Resolute Blue is a softer, lighter blue with dark smoky gray tints that can turn mauve when paired with red brick. Blues are another timeless color that works for most architectural styles.
Jardin by Sherwin Williams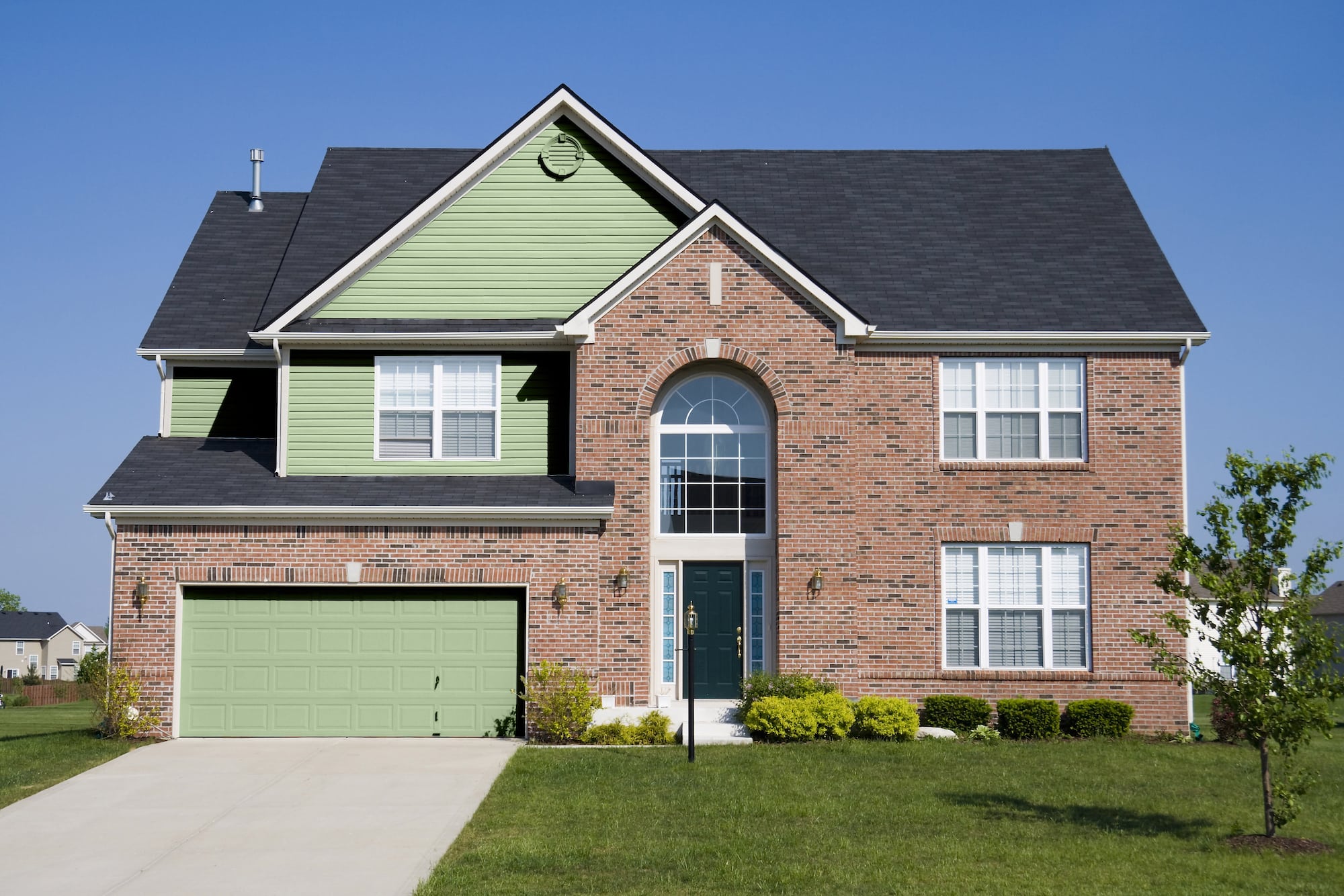 Green and red combinations aren't just for Christmas. And when you pair red brick with siding in a shade of green like Jardin, the holidays will be the last thing on your mind.
This funky, subtle shade of lighter green has delicate beige and brown tinting. When placed next to a warm, dominant color like red, this green can start to turn to a more earthy brownish.
Gray Clouds by Sherwin Williams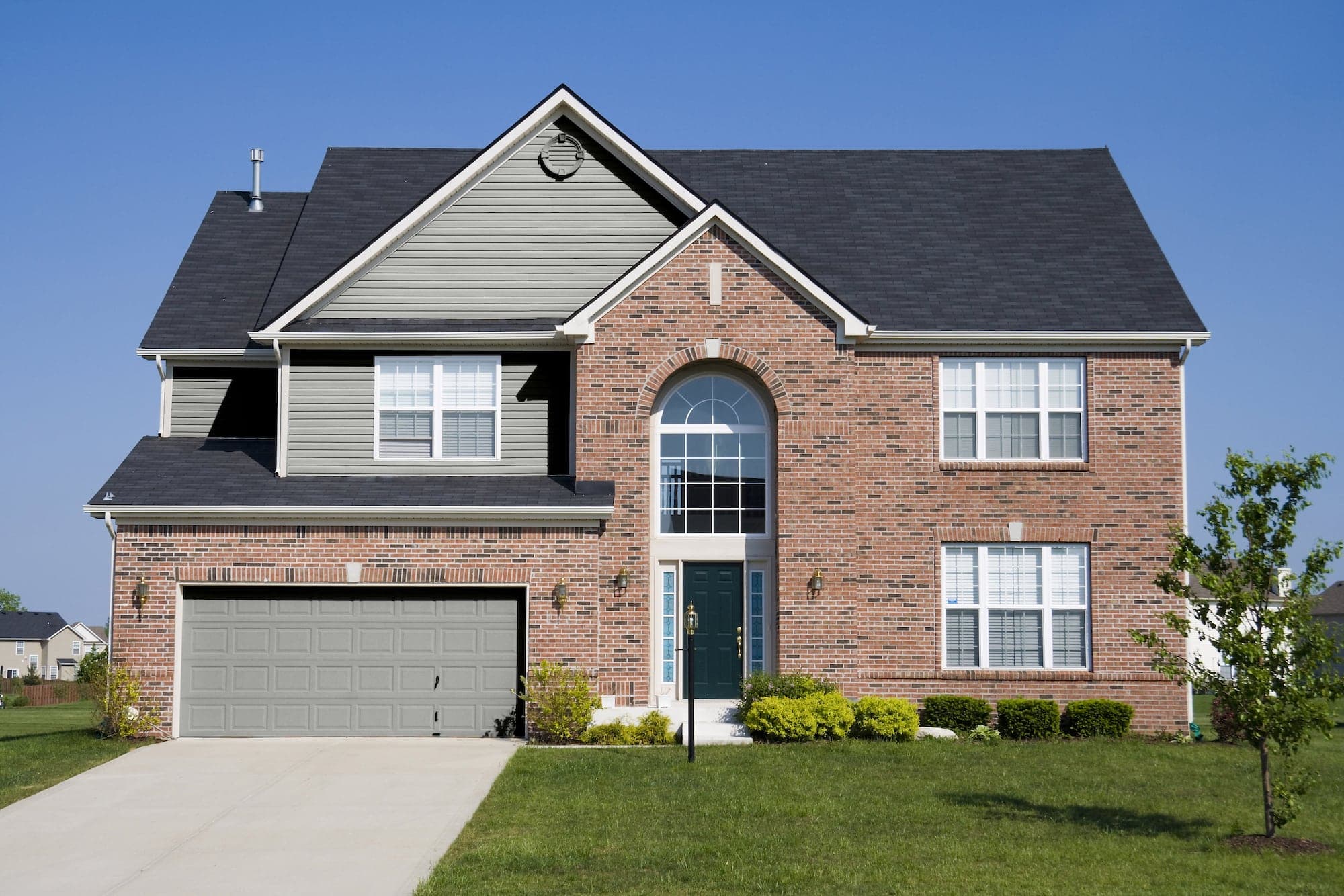 You can get a powerful curb appeal by using gray siding with red brick. Gray Clouds is a stormy combination of pigmented tints that give this gray a huge versatility.
Grays is a versatile neutral that works for any architectural structure and design theme while always classy and refined. For example, when using Gray Clouds with a rich red, this gray can look brown, beige, or even have faint lavender tints.
Rhinestone by Sherwin Williams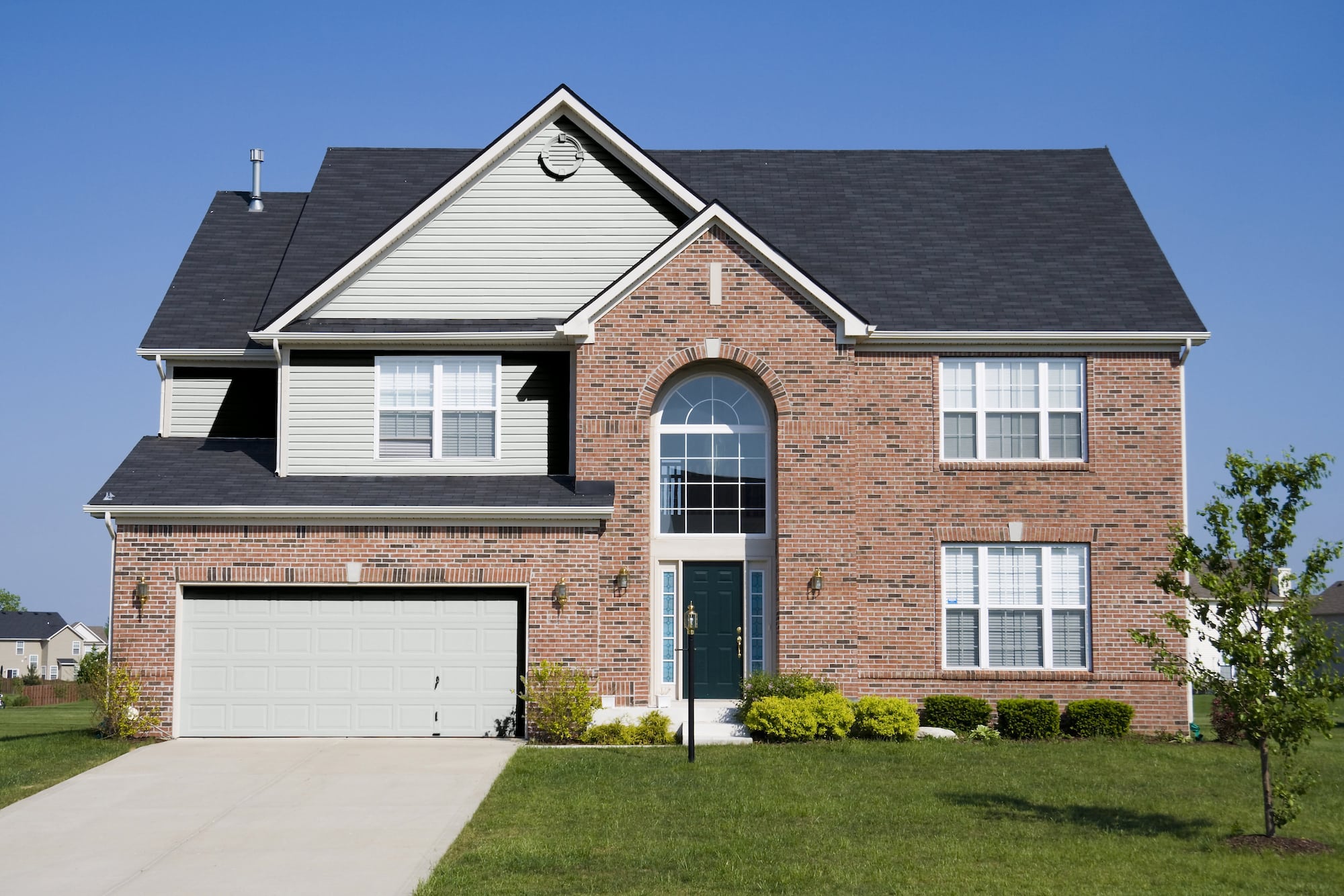 Who doesn't love the classic combo of red and white? But, don't worry, the look we're suggesting won't make your house look like a candy cane.
We're obsessed with the nuance of mixing red brick with a powerful white like Rhinestone. This mysterious white packs a punch thanks to faint gray tinting that adds a slight smokiness to the base.
Ultra White by Benjamin Moore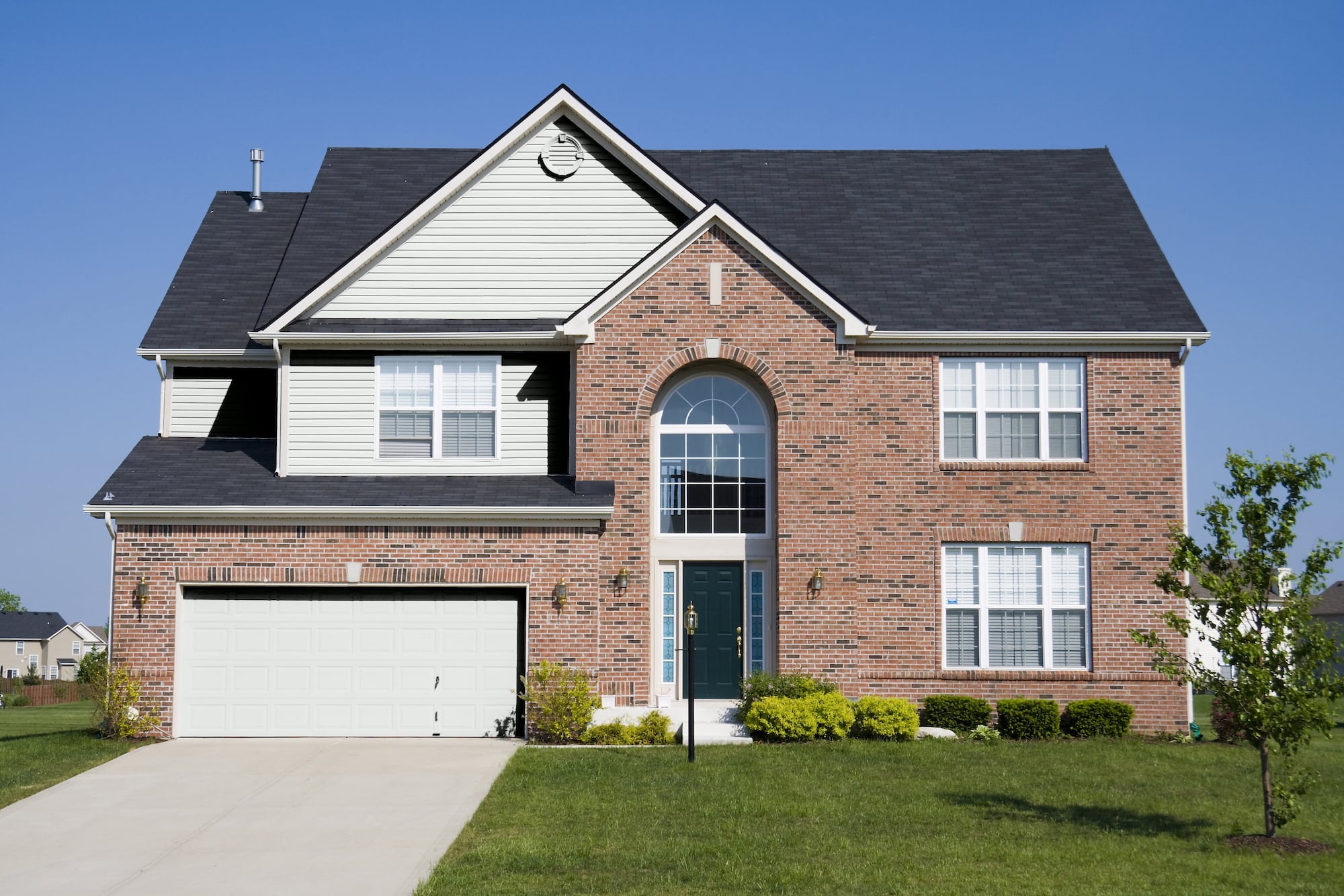 Ultra White is extra bright and blank, making it a fantastic non-color for the siding on a red brick house. The best thing about whites like this is that the extreme coolness can severely tone down a bright, bold red.
Whites are a popular choice due to their neutrality and timeless appeal. White will still be the desired pick no matter how trends change over the years. The only downside of using lighter colors like white is that they can easily show dirt.
Greenmount Silk by Benjamin Moore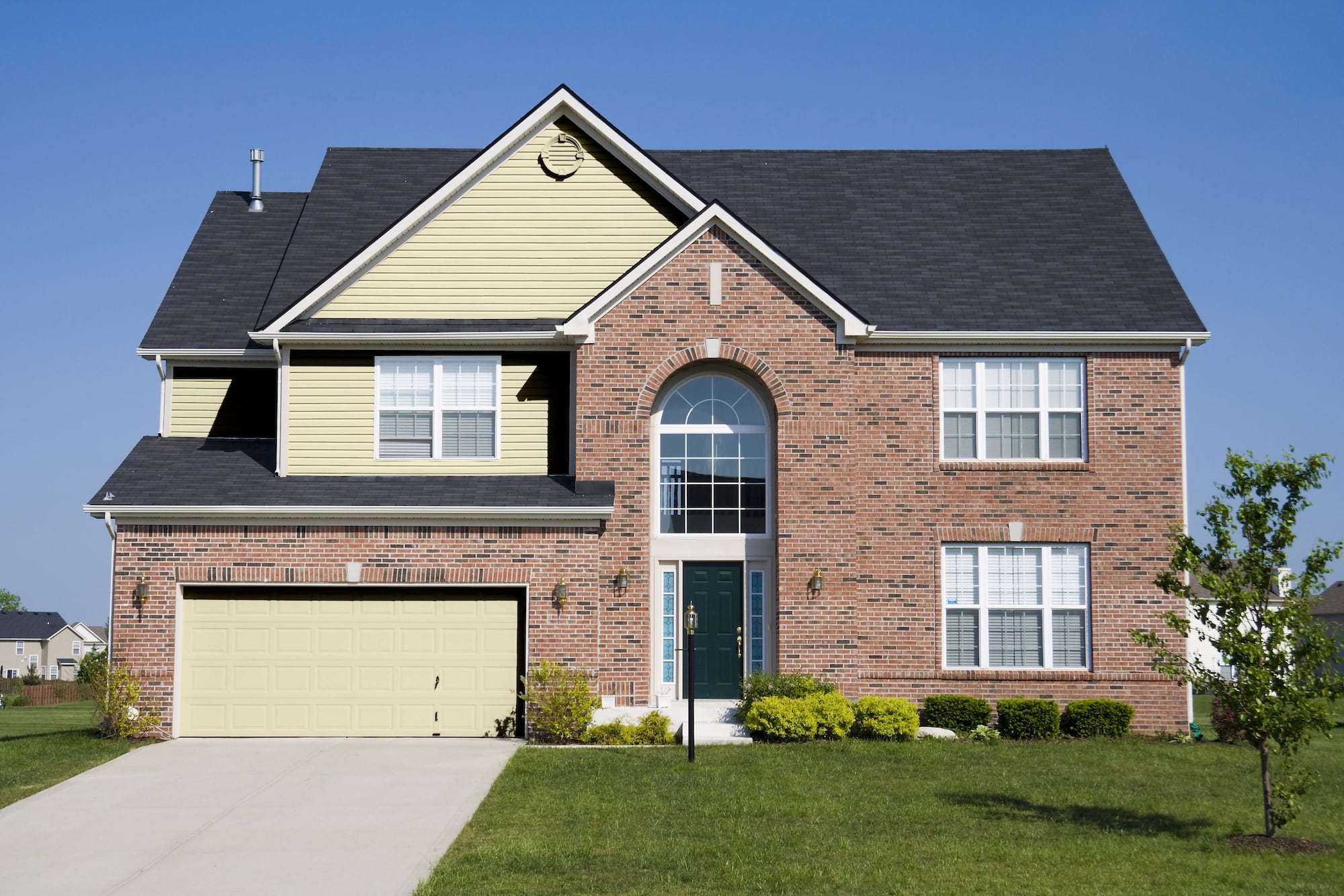 Greenmount Silk is an interesting concoction of beige with yellow and tan undernotes that create a timeless neutral inspired by America's natural landmarks.
When paired with rustic red brick, this greige- beige and green can form an earthy, historic combo that can excel on traditional, historical, or contemporary architectures.
Winter Solstice by Benjamin Moore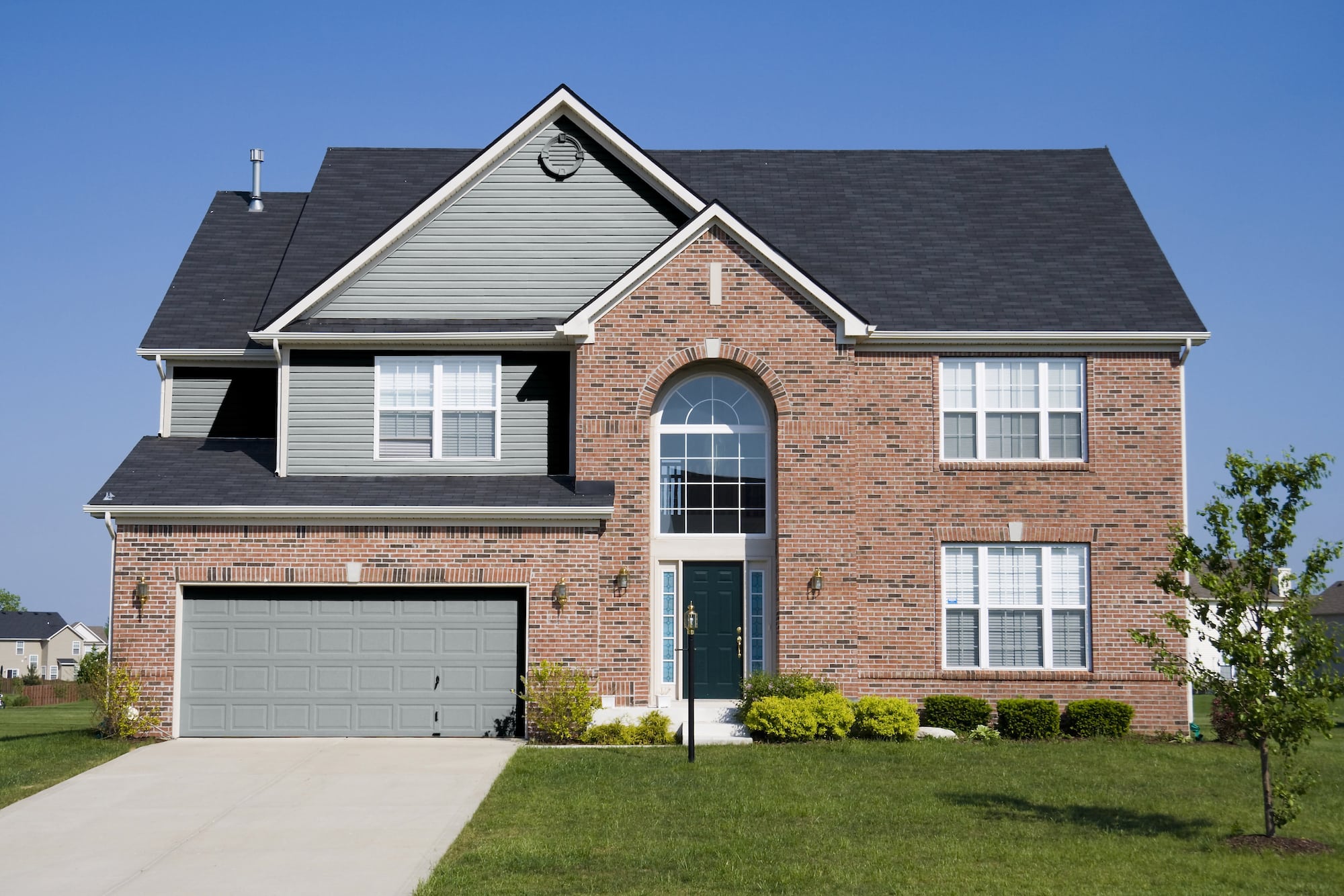 Winter Solstice is a darker shade of gray that carries cool green and blue undernotes, reminding you of a cloudy winter sky heavy with snow.
When you use this darkly saturated gray for the siding next to red brick, expect to notice different hues and appearances of the gray as it reacts to the brick, the lighting, and your accent colors.
Skylark Song by Benjamin Moore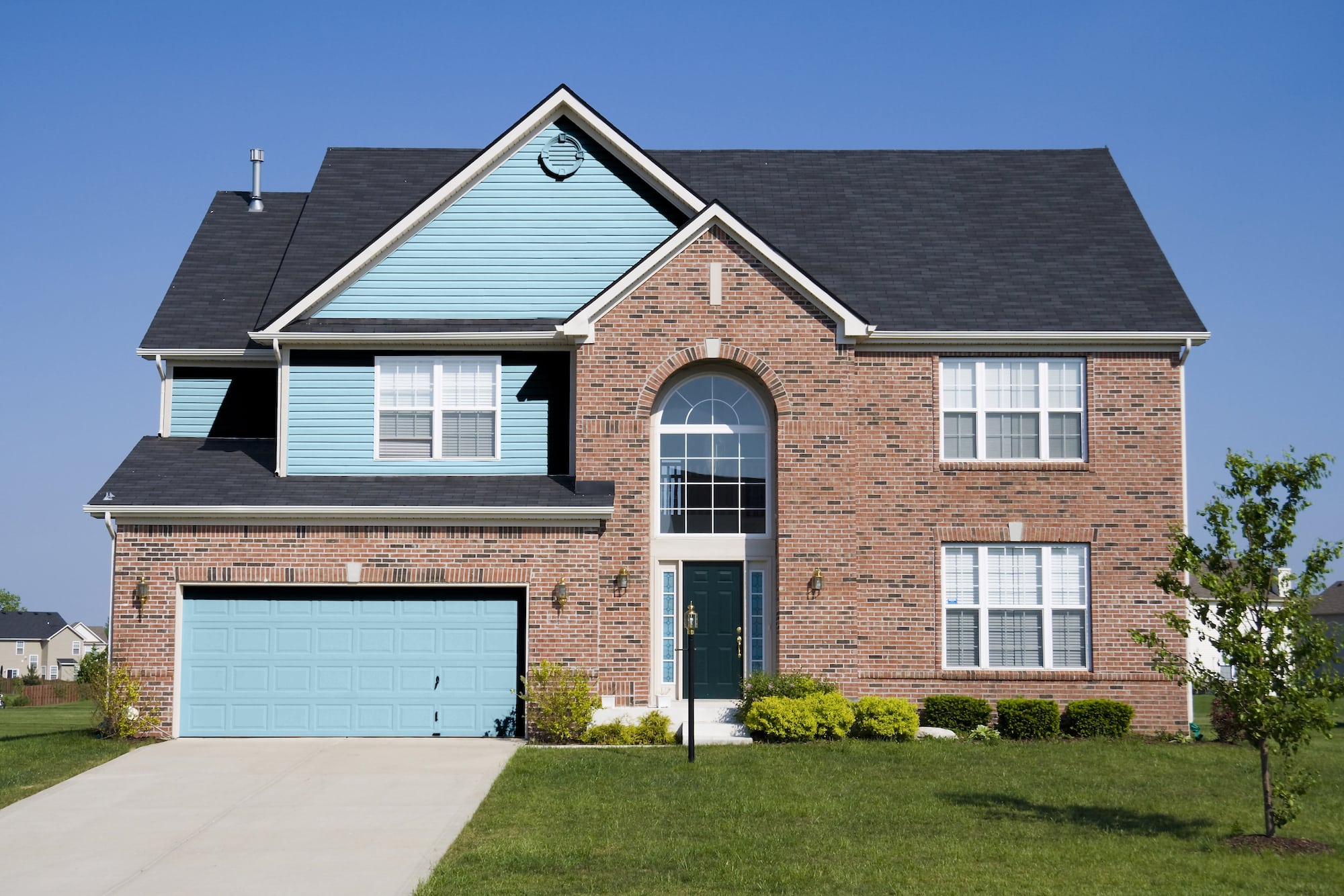 Skylark Song is a dazzling blue-gray that reminds you of the bright blue sky on the exciting first days of spring. You can almost hear the birds singing as you gaze upon this beauty's hues.
Using this crisp, breezy blue as the siding color for a red brick house, you can get the max curb appeal. The traditional cool blue balances the warmth of the red, highlighting gray and violet tints.
Woodland Green by Benjamin Moore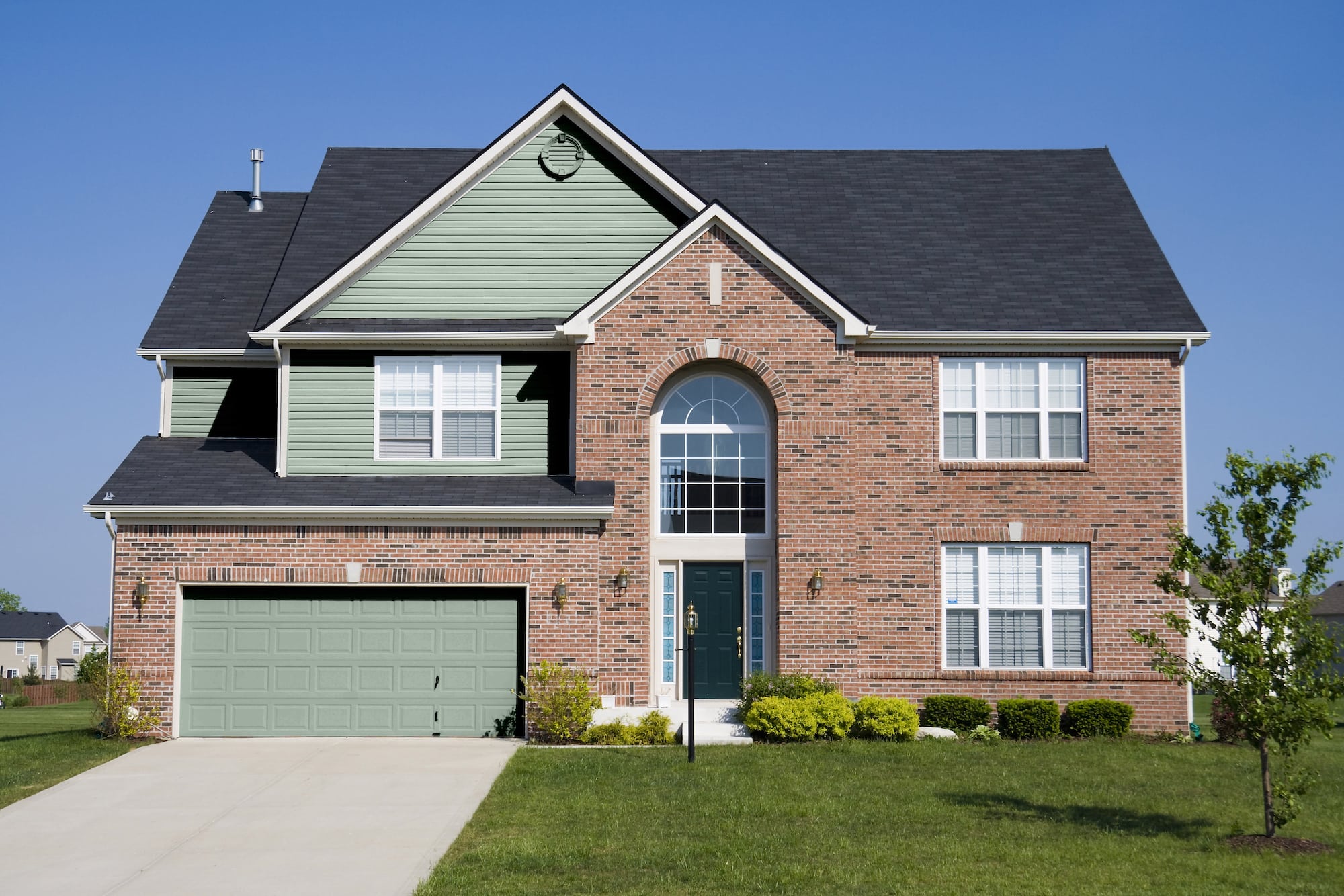 Woodland Green is a medium-toned green with major notes of gray. We love using a timeless shade like this for the siding on a red brick house because it gives you drama without creating too much of a contrast.
The dark red of brick can give this timeless saturated color shadows of gray and brown for extra depth and dimension. Whether you're painting a structure in a minimalistic, rustic, traditional, or modern theme, this green can pop with personality.
Harvest Brown by Behr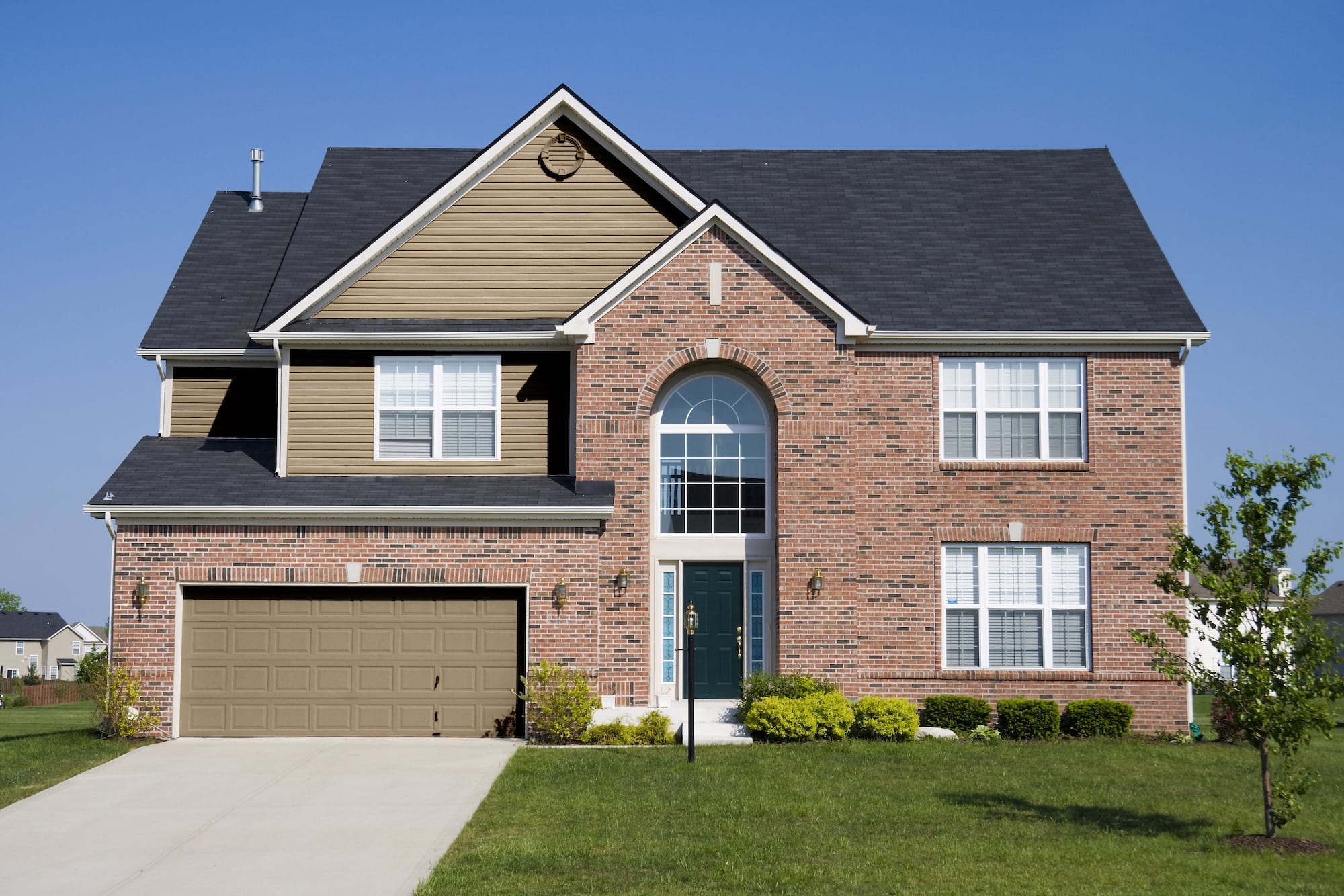 You can also go with brown siding on a red brick house. Brown can give your home an earthy, naturalistic look that's great for making your home blend into nature rather than having stark contrast.
Harvest Brown is the perfect earthy blend of brown with red brick. This medium-tined hue has beige, red, and yellow undernotes that give it a softer appeal.
Sage Green by Behr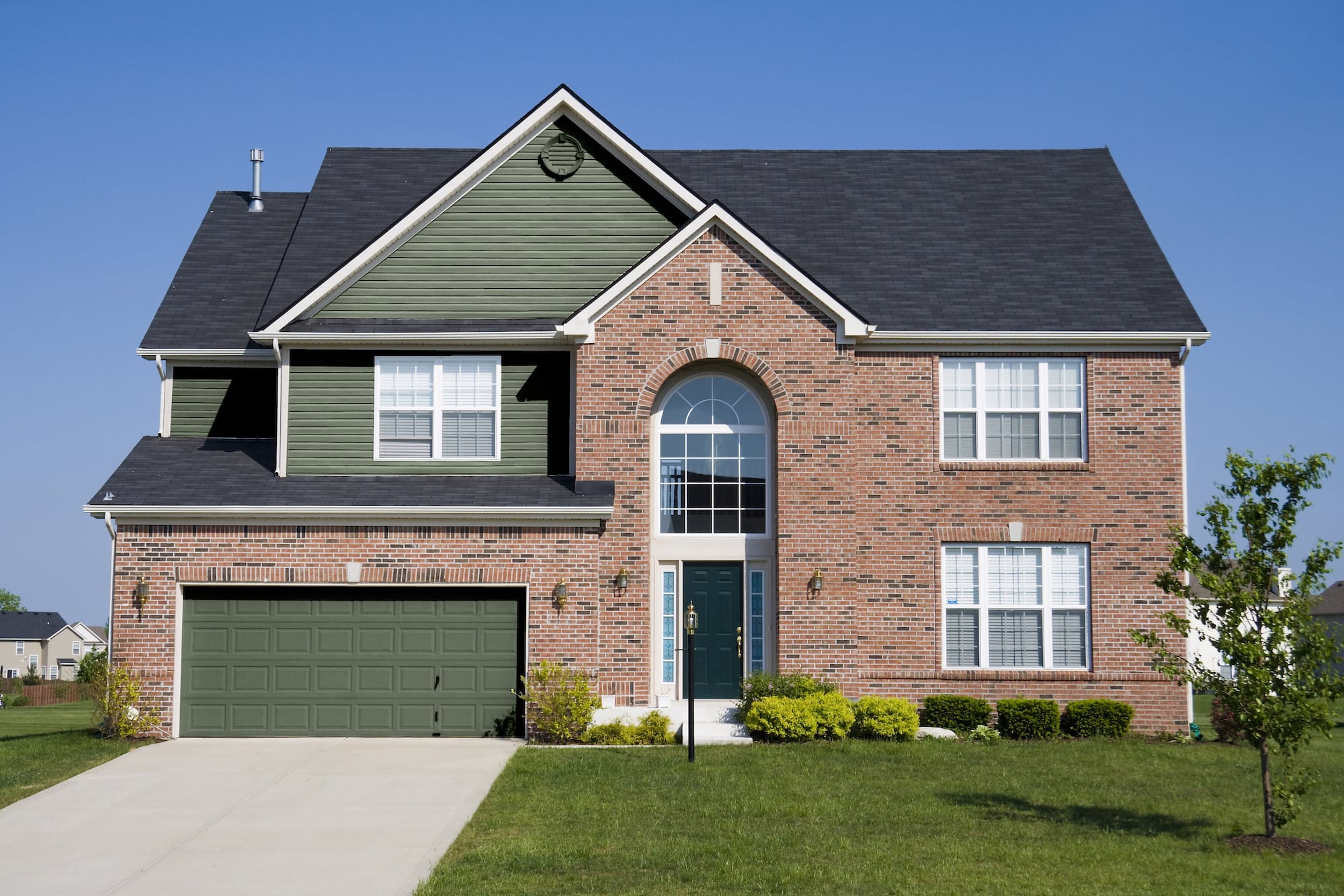 Sage green siding with red brick is an amazing aesthetic to give your house huge curb appeal. This dark earthy green has heavy brown and gray notes, enhanced by warm red brick.
Sage Green and red brick is a classic traditional combination that looks as good today as it did fifty years ago, and that will still look incredible another fifty years down the road.
Skimmed Milk White by Farrow & Ball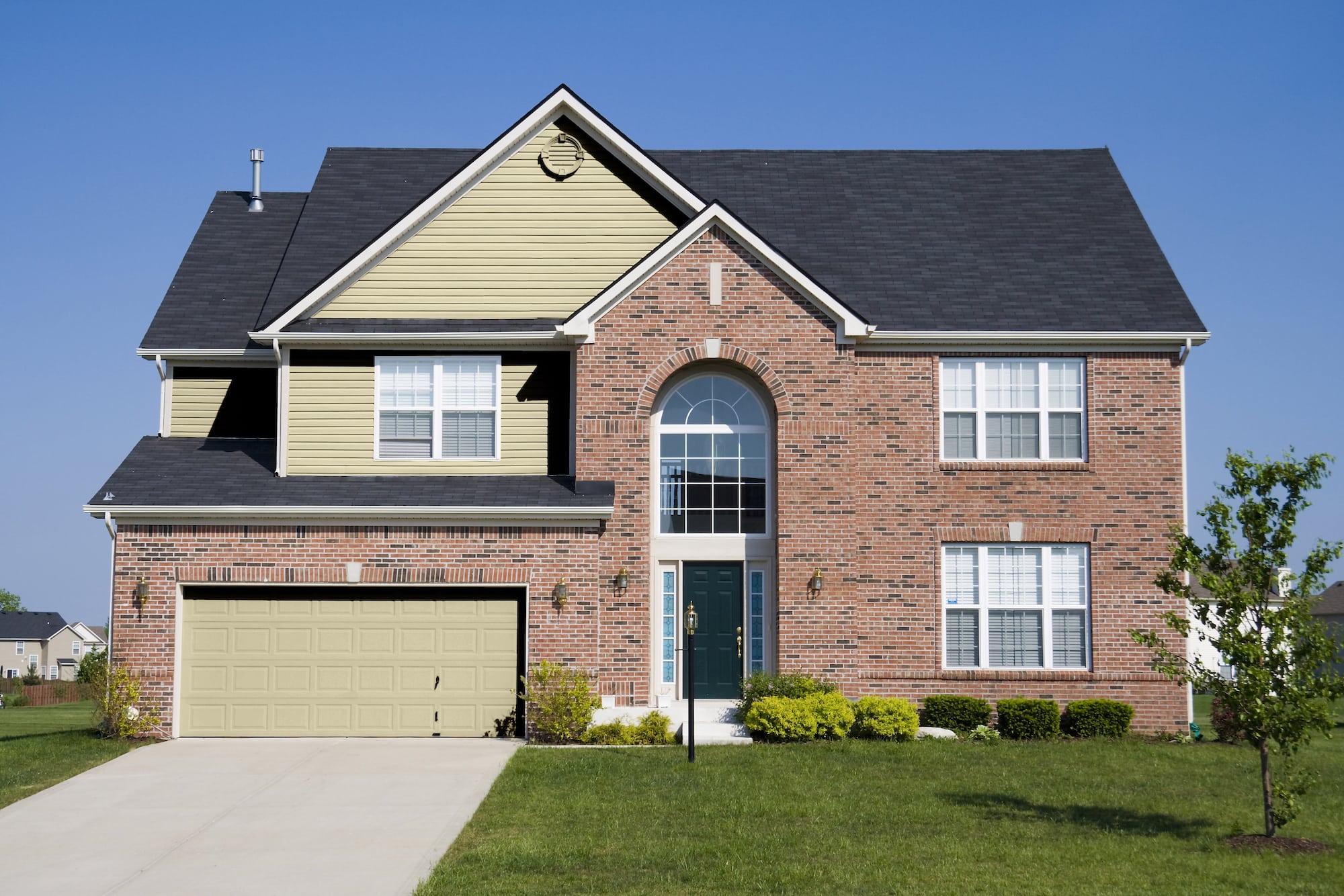 Skimmed Milk White is a nature-inspired color concoction to create a mid-toned off-white that goes incredible with red brick. The softness of this tinted white is perfect for a subdued, earthy palette.
This shade of non-white has heavy shadows of yellow that give the neutral shade some depth. When paired with red bricks, this color can turn darker for more curb appeal.
Mizzle by Farrow & Ball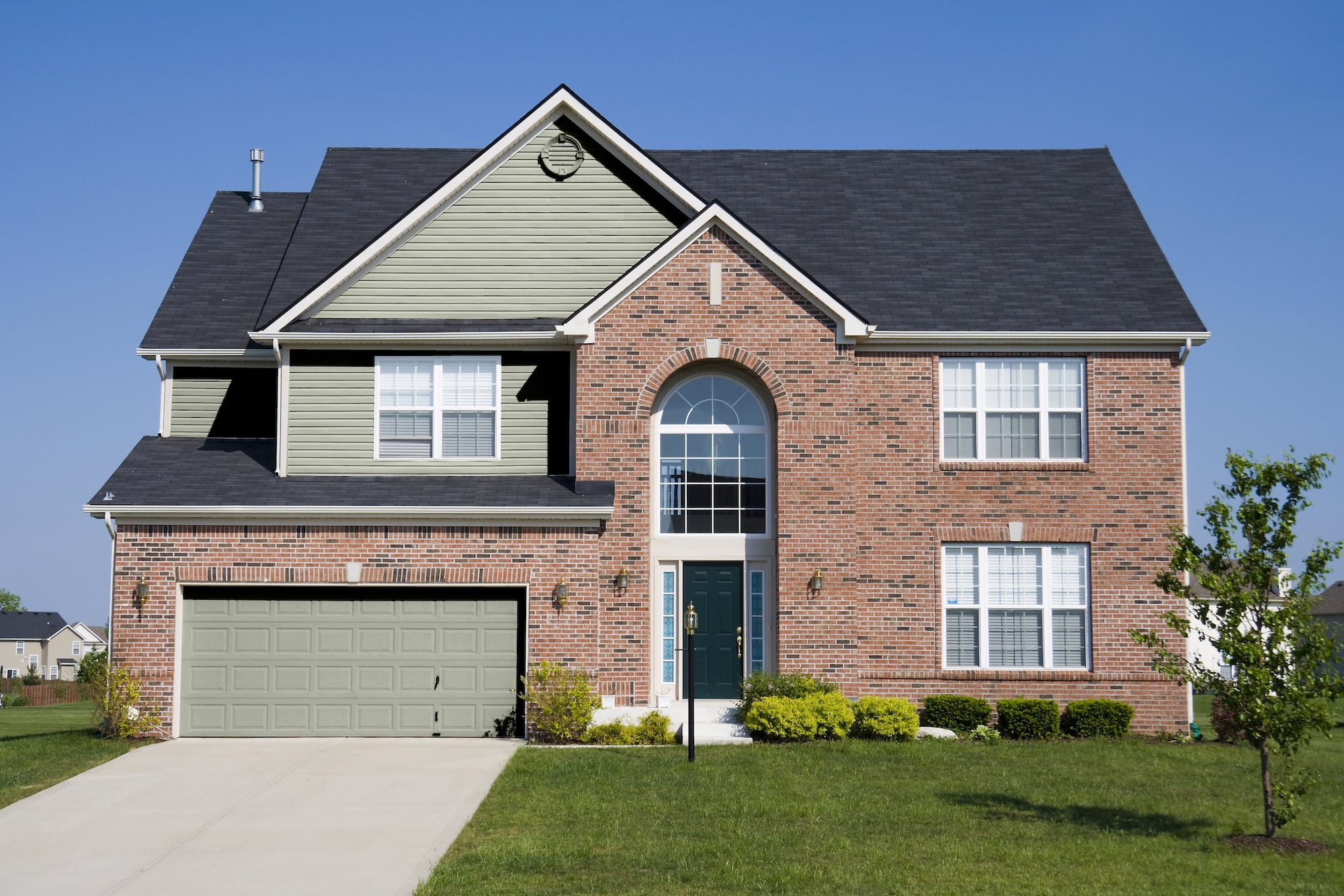 Mizzle is a combo color of grayish-green named for West Country skies heavy with drizzle and mist. Using this mixed color with red brick loses the cooler notes typical of green, gray, and blue.
Red can make the green notes in this color appear heavier for a soft, upgraded appeal that you can use for any home style.
Final Words
Choosing paint colors to compliment red brick may seem nerve-wracking. But you have many options when it comes to colors that pair well with the rich, warm hue. Of course, lighter colors look best, but it depends on the specifics of the shade of red as to which color works best.