24 Clever Ideas for What to Do With a Spare Room
Many homes have a spare room, either an empty room used for storage or it's just a guest room that's sitting empty most of the time.
Instead of leaving it like that, start a repurposing project and transform the room into something that will be truly usable and functional.
There are so many options for a spare room, from a place you can take up your hobby to a home office. Let's explore a few of these options here.
Convert the Spare Room to a Study Corner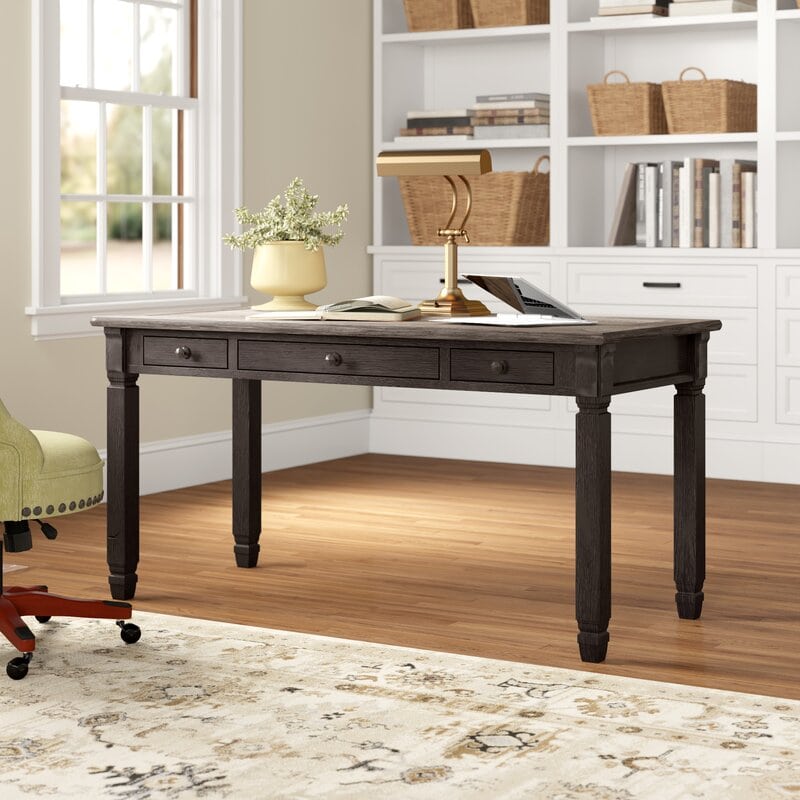 If you work from home, or you have children, you can really benefit from converting your extra room into a study corner. It's a great way to make sure you can focus on the task at hand.
In this example, we can see how all the necessary supplies are organized on the shelves, keeping the desk space clear and distraction-free.
Make It an Organized and Peaceful Home Office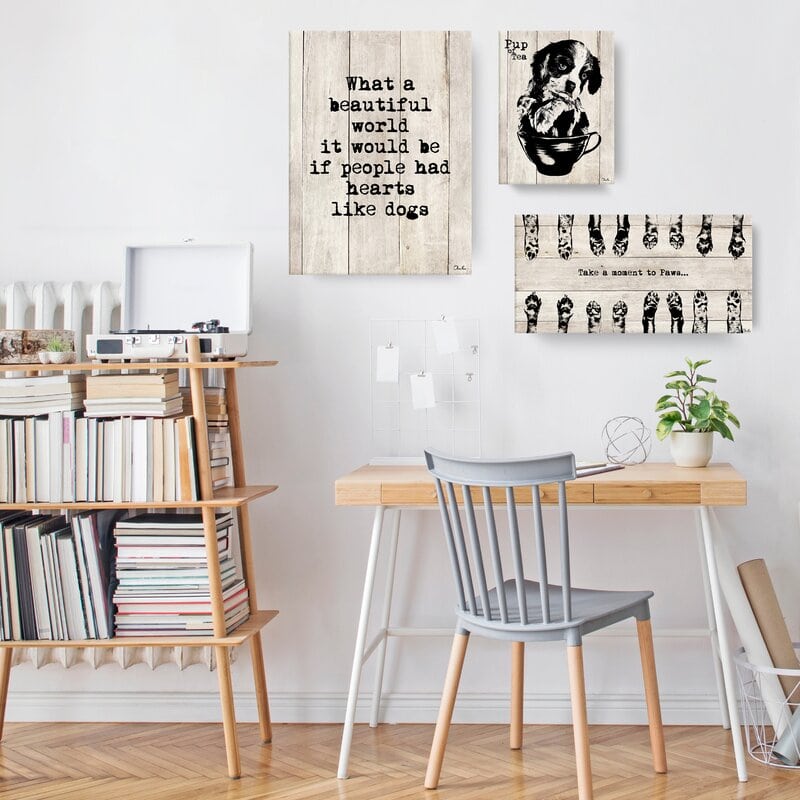 If you tend to work from home relatively often, you might want to use your extra room as a home office. You can then focus on your work without distractions, and everything you need is in one place.
Decorate the room in colors that you like so you'll feel comfortable and inspired there.
Transform It Into a Music Room or Recording Studio
Do you play an instrument or love to play around creating different beats? Maybe you've always wanted to start your own podcast. Why not transform your spare room into an at home recording studio or a music room?
You can start small, by putting in your instrument or whatever gear you need for your project. With time, you can put more money into the project and start sound-proofing the walls and getting higher-quality equipment.
Use It as an Old-Fashioned Dressing Room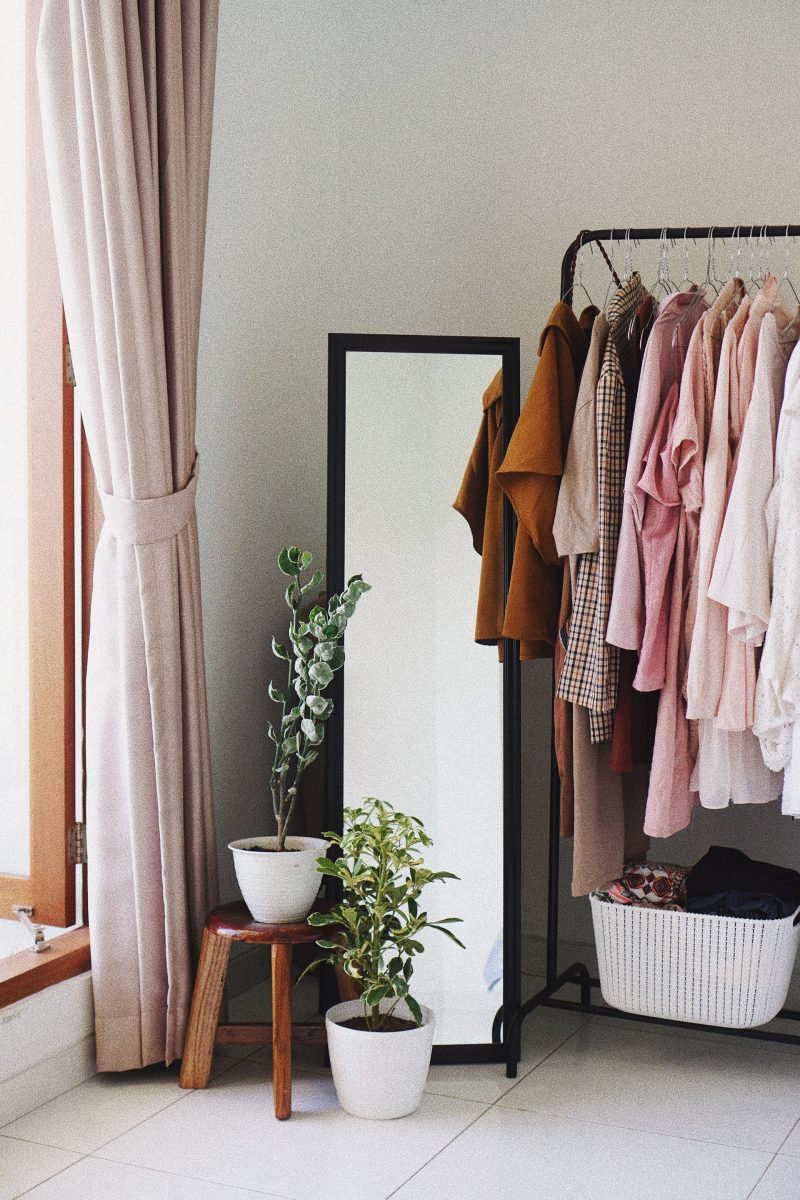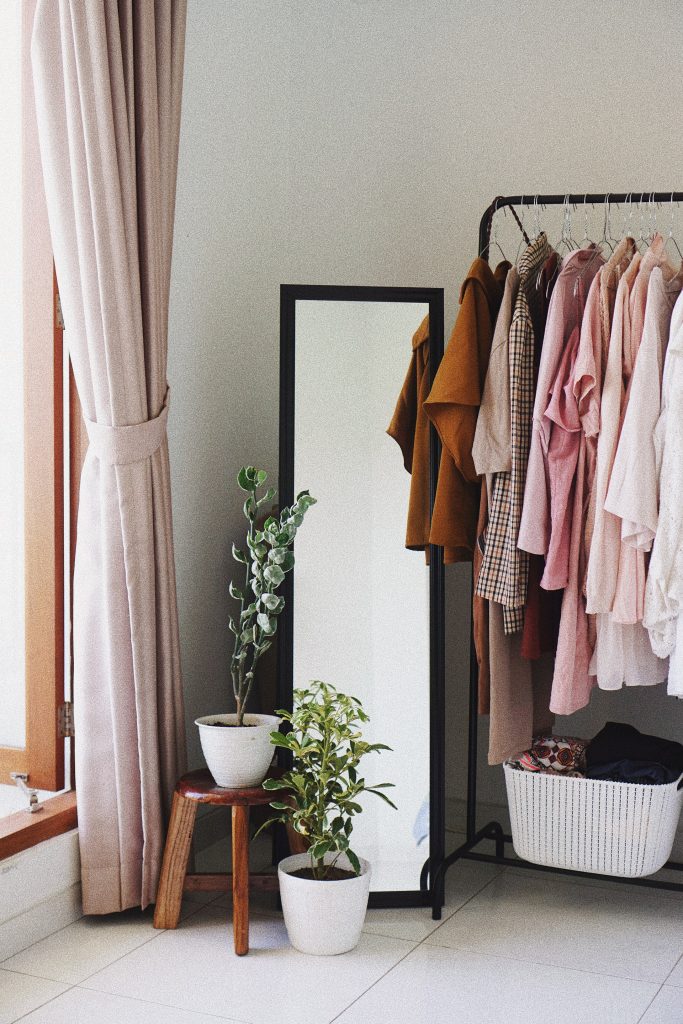 If you're a fashionista, you may want to use the spare room as an old-fashioned dressing room. Think vanity, shoe and accessories organizers, and tons of mirrors. You can also add in a vintage screen to get changed behind.
Create a Dedicated Kids Play Room
For those with kids, you might want to think about using the spare room as a kids' playroom. You can really keep all their toys organized, and create a big space with room for them to play and be active in.
Think about getting a large area rug so it's more comfortable to sit directly on the floor. Be sure to stock the room with plenty of arts and crafts supplies for a rainy day.
A Sofa Bed Is Perfect for Versatility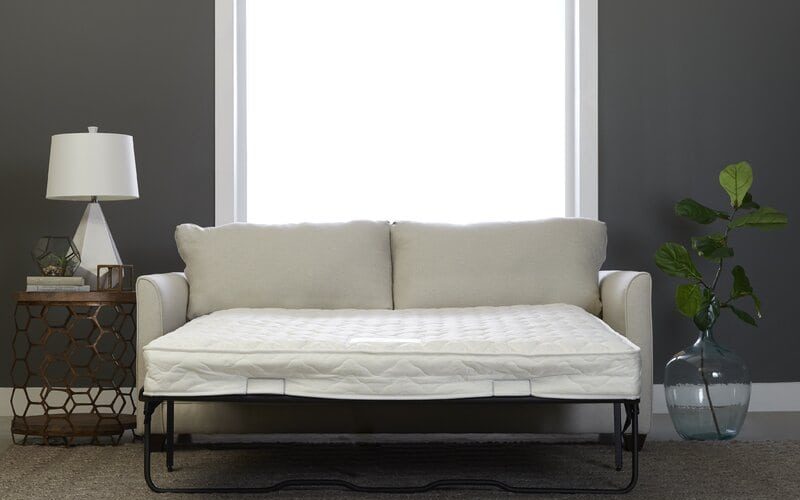 If you want to keep the bed in the room for guests but you don't have a lot of space to work with for a multi-purpose spare room, invest in a sofa bed.
There are surprisingly a lot of comfortable beds that can be converted to sofas without sacrificing style.
Relax With a Home Theater
Another great idea for a spare room, although a bit higher budget, is to create a home theater. Large screen TV, surround sound, comfortable couches or loungers, the works. This room looks completely comfortable and a great place to curl up and watch a good movie.
Use It for an Artist's Studio
A spare room can be just the place to set up an artist's studio. Turn it into a peaceful and inspiring place where you can be creative and removed from all of life's distractions.
In this example, we can see a ton of plants all around the room and some big windows to let in light, great ideas to lighten up the studio. Add storage for all the easels, canvases, and paints that you need.
Treat Yourself With a Full Room Closet
Do you find that your bedroom closet is too small? Do you constantly have clothes lying all over the place, or you want to get rid of your dresser to make more space in your bedroom?
Use your spare room as a full, walk-in closet. In this example, there's a lot of racks to hang clothes, a full shelf for shoes, and even a cabinet on wheels in the middle of the room for accessories.
Set Up a Fun Board Game and Activity Room
Larger spare rooms can be converted into an activity and games room. A large table is great for board games so you don't need to keep using the kitchen table. Add tons of shelves to store all your games.
If you prefer other activities, you can put in a ping pong table or a foosball table. Just make sure to measure the space so you have room to move around the table with ease.
Make a Multi-Purpose Guest and Study Room
If you do still have some guests that come visit your home regularly, you might be more inclined to keep your spare room as a guest bedroom. However, that doesn't mean the room needs to be unusable for the rest of the time.
You can add a study corner with a desk in a corner of the guest bedroom and keep things organized so that the room still useful even when there are no visitors.
Create a Crafts and Project Space to Be Creative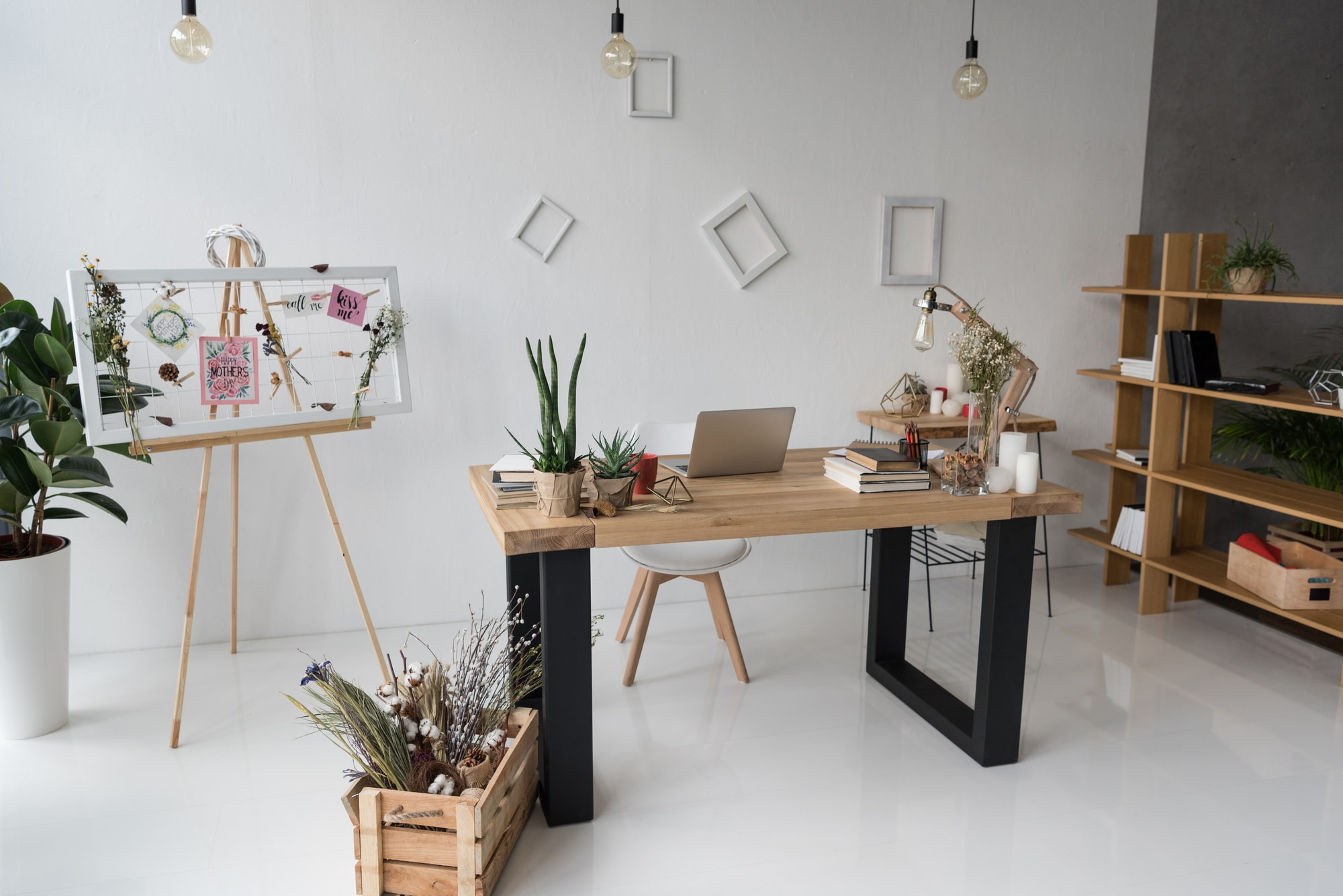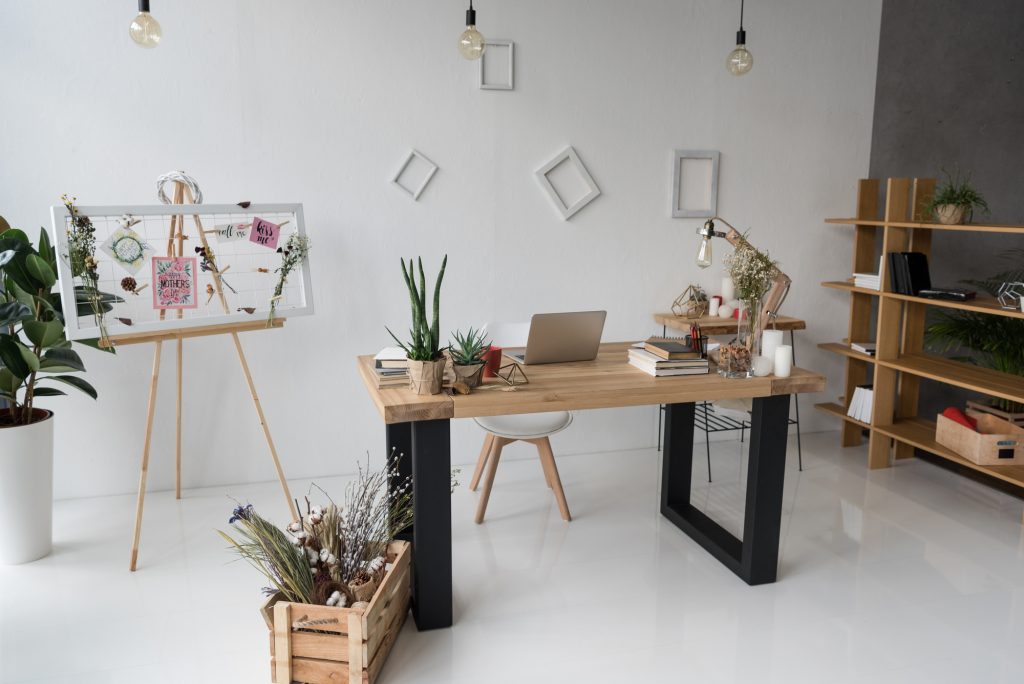 An extra room can easily be converted to a crafts or project space for those who like DIY, scrapbooking, and other craftsy hobbies.
Have fun with the decor of the place since you want it to be inspiring and fun, especially for such a lighthearted hobby.
Get Year-Round Produce by Putting In a Garden
Convert your spare room into an indoor garden and it will be just as rewarding as outdoor gardens, especially if you can control the temperature and light coming in.
The best part of an indoor garden is that you never have to worry about the cold and you can get fruits, veggies, and herbs year-round. If you're not sure to start and this is your first gardening project, check out this guide for everything you need to know.
Lounge Around With a Cozy Snug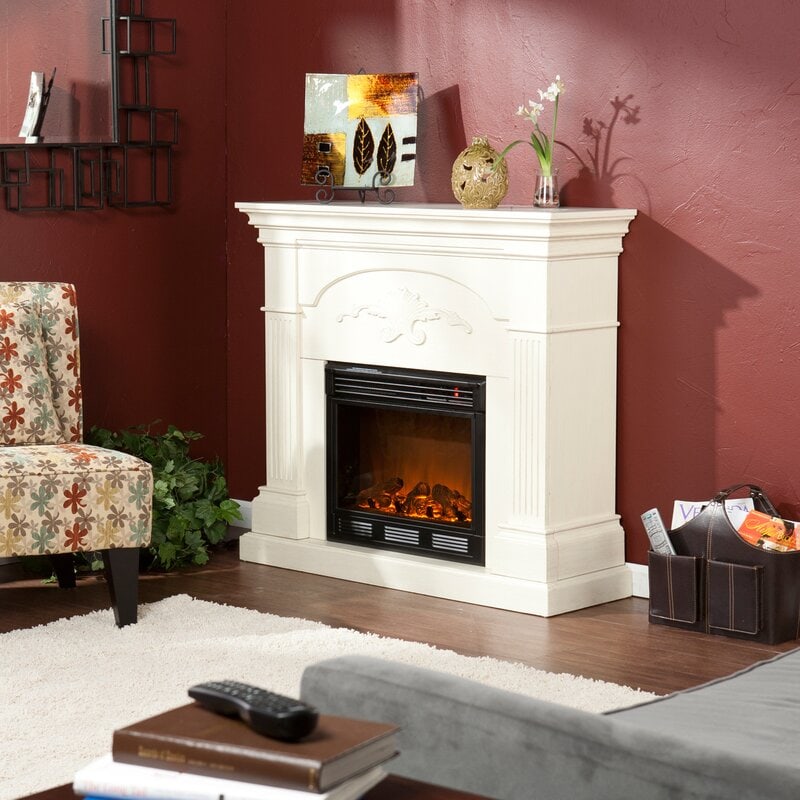 A smaller spare room can be used as a more intimate, cozy location for a snug. If your budget allows, you can put in a fireplace like this one, a large bookshelf, and a comfortable couch with throw pillows and blankets.
The black and white look of the room is sleek and modern but the fireplace adds a lot of warmth and the large plant adds some vibrancy to the room.
Build a Floor to Ceiling Bookcase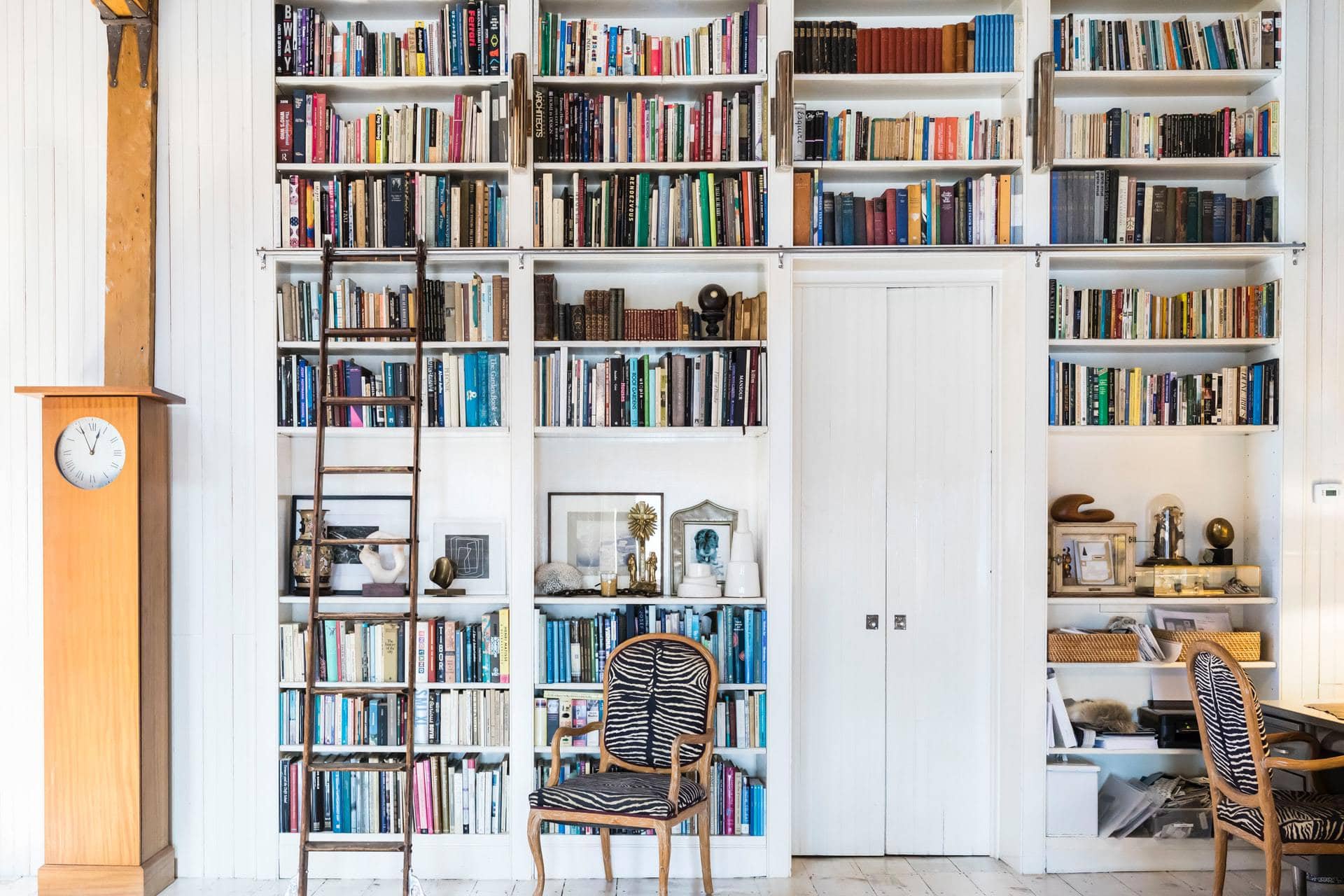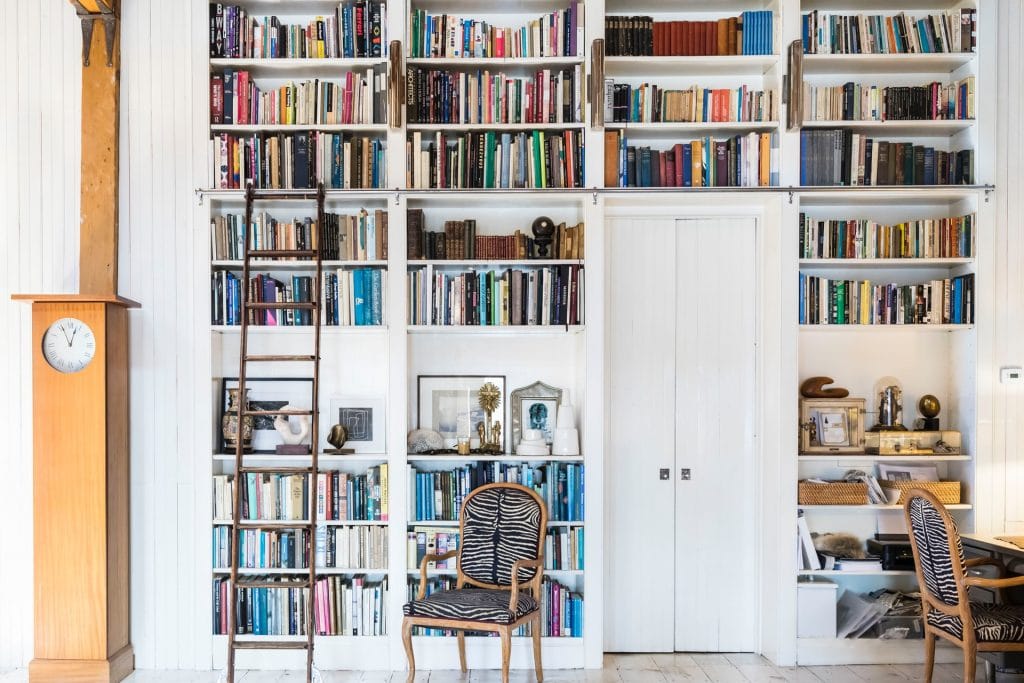 Fans of reading will absolutely love this idea for a spare room, which involves floor-to-ceiling bookcases.
Finish off the room with a few comfortable chairs and couches so you can curl up with a book in a more private and quiet setting.
These shelves are easy to build yourself, or you can get some custom-made wooden ones for a more upscale look. Be sure that the lighting is good in the room.
Play Around With Unique Concepts
This is a multi-purpose spare room but it's been designed in a way that's unique and visually appealing. The guest bed is set up on a raised platform, and underneath it is a large lounge chair, a desk, and some bookshelves.
The large boho area rug and plants make the room more welcoming and stylish, and there's a ton of natural light coming in. It's a great choice for a multi-purpose room in a smaller space.
Make a Glamorous Home Bar Area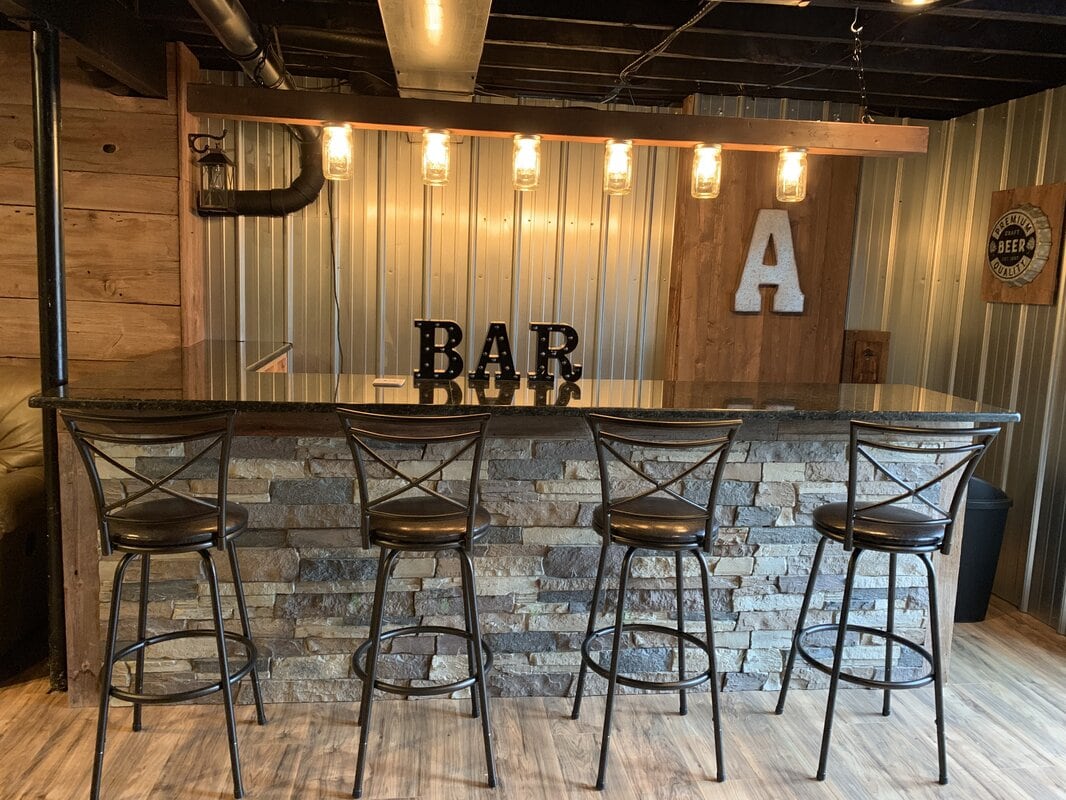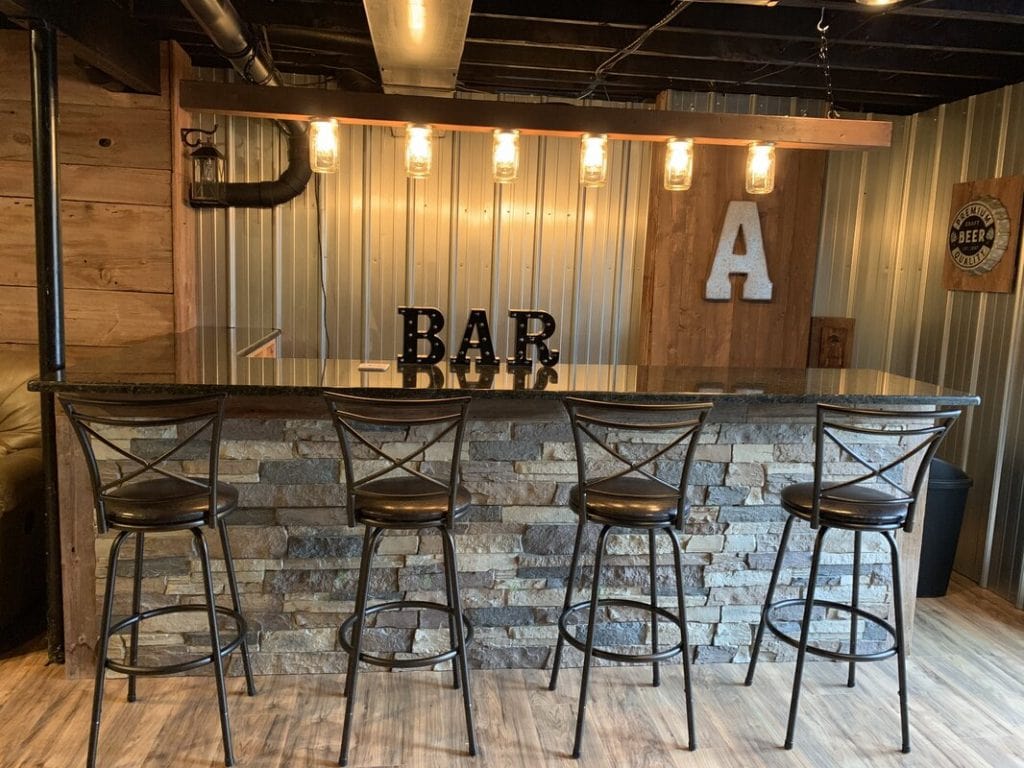 For those who love entertaining, you can switch up your spare room from blah to wow by putting in a glamorous speakeasy-style bar and entertaining area.
In this example, we can see a small bar space with a couple of stools, a table. The result is bright and appealing for hosting friends or family.
Turn It Into a Sewing and Knitting Space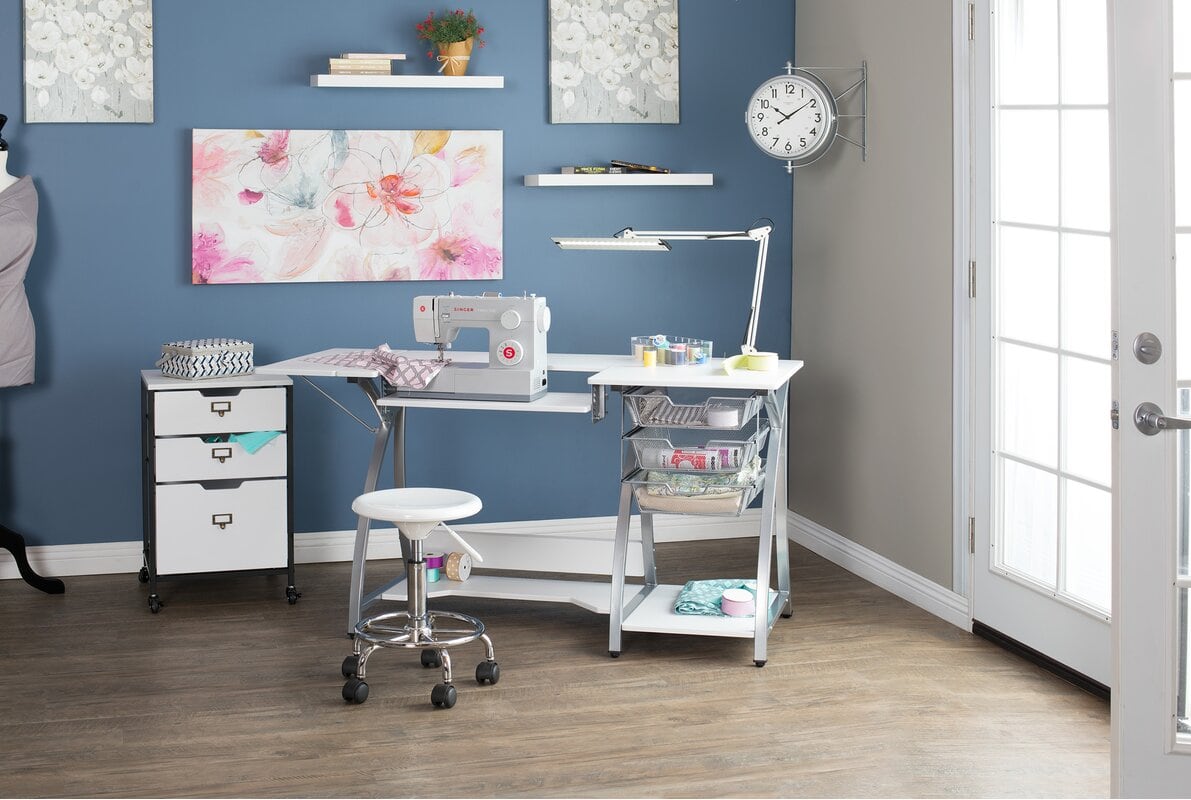 We've seen a lot of examples of hobby spaces and craft rooms in the extra room, but this example is dedicated to only sewing and knitting.
There's a large table for the workspace and a sewing machine and a lot of sewing accessories on the desk around it.
There's also a lot of drawers and shelves to store all the necessary supplies.
Create a Relaxing at Home Yoga Studio
A yoga studio is a good idea for the extra room in the house, particularly if you like to spend time with your own practice and you can't often make it to a yoga studio. What you'll need here is to clear out the room of everything to reduce clutter.
Put in a couple of mats and blocks, and hang a few inspiring quotes up. You can also look for a diffuser for the room.
Use the Extra Space to Expand Your Bathroom
The large master bathroom you've always wanted is now achievable. If your spare room is next to your bedroom, you can use the space to expand your bathroom, like in the example pictured here.
There is a luxuriously large bath, a walk-in shower, huge closet space, and tons of room for a his and hers vanity.
Get Your Own Home Gym by Putting in Equipment
This is an amazing home gym with everything you would need. If you don't have a lot of space, you'll have to think about the equipment that you want in there, whether it's a cardio machine, rowing machine, weights, or a punching bag.
You should get a large mirror for the wall, and make sure to have some mats you can put down on the hard floor.
Make It Into a Pet Room for a Cat or Dog
Pet lovers, this may be the way to go! A pet-dedicated spare room could be what you never realized you wanted. You can put in all their toys there, sleeping pillows, food and water bowls, and more. For those with cats, you can put in a large scratch post or climbing space.
Go Functional by Using a Spare Room for Laundry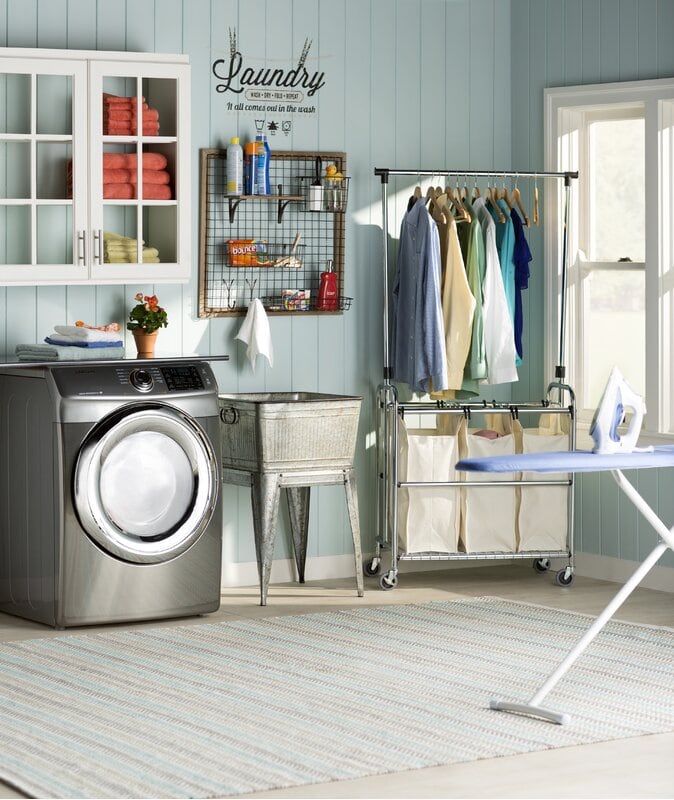 This laundry and cleaning room is pretty impressive, and a great use of a spare room. This could be the opportunity to move things around in your house, especially if your laundry room has always been on the wrong floor.
A large shelf from wall to wall is also a good idea to organize all your cleaning supplies for the whole home.
Turn the Room Into a Retreat and Meditation Space
So you like meditating but you don't want a yoga studio? You can have a dedicated retreat and meditation room that is an oasis from the rest of the house.
This room is pretty empty, with one hammock hanging across it, and a small bookshelf. The lack of clutter makes this room very peaceful, and the large plants are relaxing and comforting. A diffuser would be great in this space as well.
Conclusion
As you can see, a spare room doesn't have to be a wasted space, either filled with boxes and junk in storage or never used at all. There are so many ways to repurpose the space and turn it into something beautiful and more importantly, useful. The options are endless!
Think of your hobby and whether you can turn that space into a creative room for your hobby, whether it's yoga, the gym, or crafts. Or maybe you can transform the spare room into an office space, for days you work from home or for your kids to do their homework without distractions.