Decorated Life is reader-supported. When you buy through links on our site, we may earn an affiliate commission. Learn More
10 Creative Shower Tile Alternatives
Shower tiles have the potential to make a beautiful statement in your bathroom. They seamlessly cover the wall surface while hiding stains and fostering longevity.
However, many homeowners prefer to choose an alternative that is inexpensive and not so mainstream. From installing wood, stainless steel, PVC panels, and stone to painting the walls – there are a wide plethora of alternative shower wall materials.
Not sure how and which one is the best option? Well, let's have a look at these 10 best shower wall materials that are at par with tiles!
Marble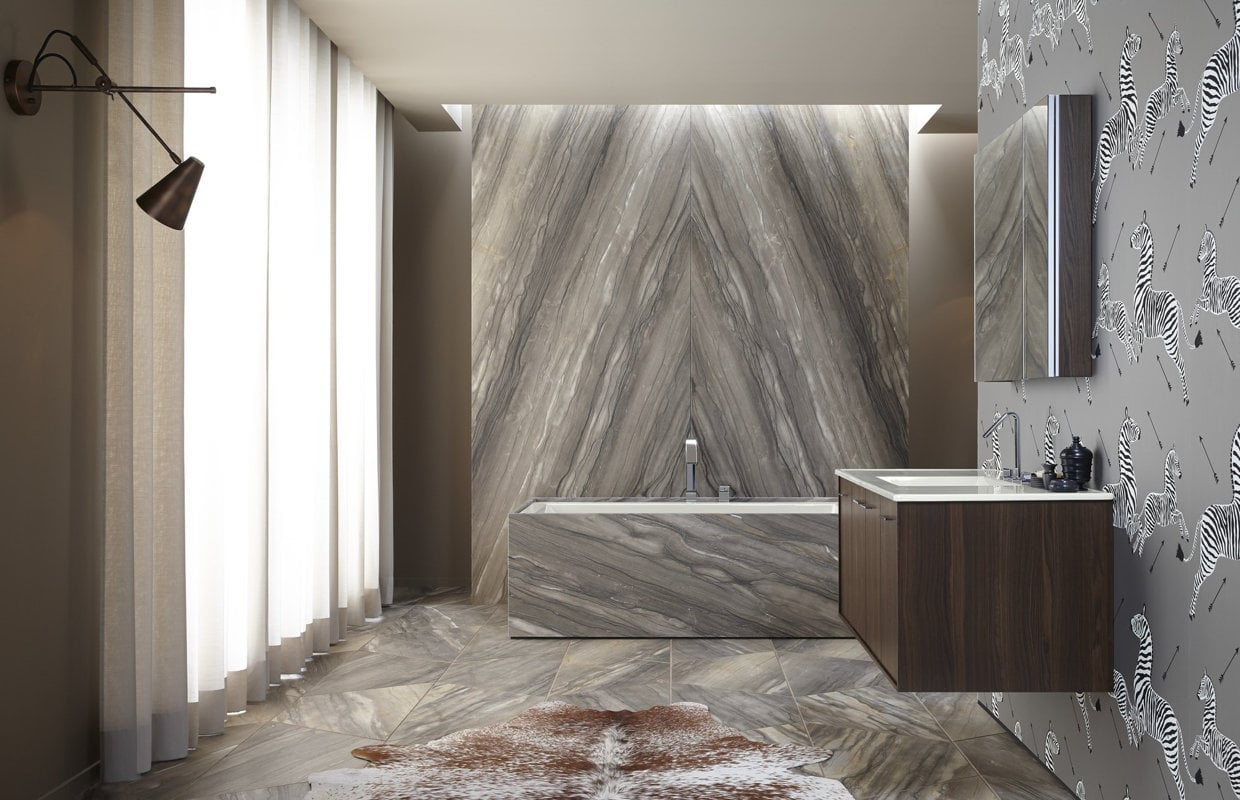 Even though marble is comparatively a pricier option, it can be quite durable, strong, and longer-living. So, if you have the budget and are looking for a desirable material that increases the value of your home, marble is one of the best options.
And believe it or not, no other material can beat the beauty of the stone. It feels rich, luxe, and extremely modern and sophisticated.
Stainless Steel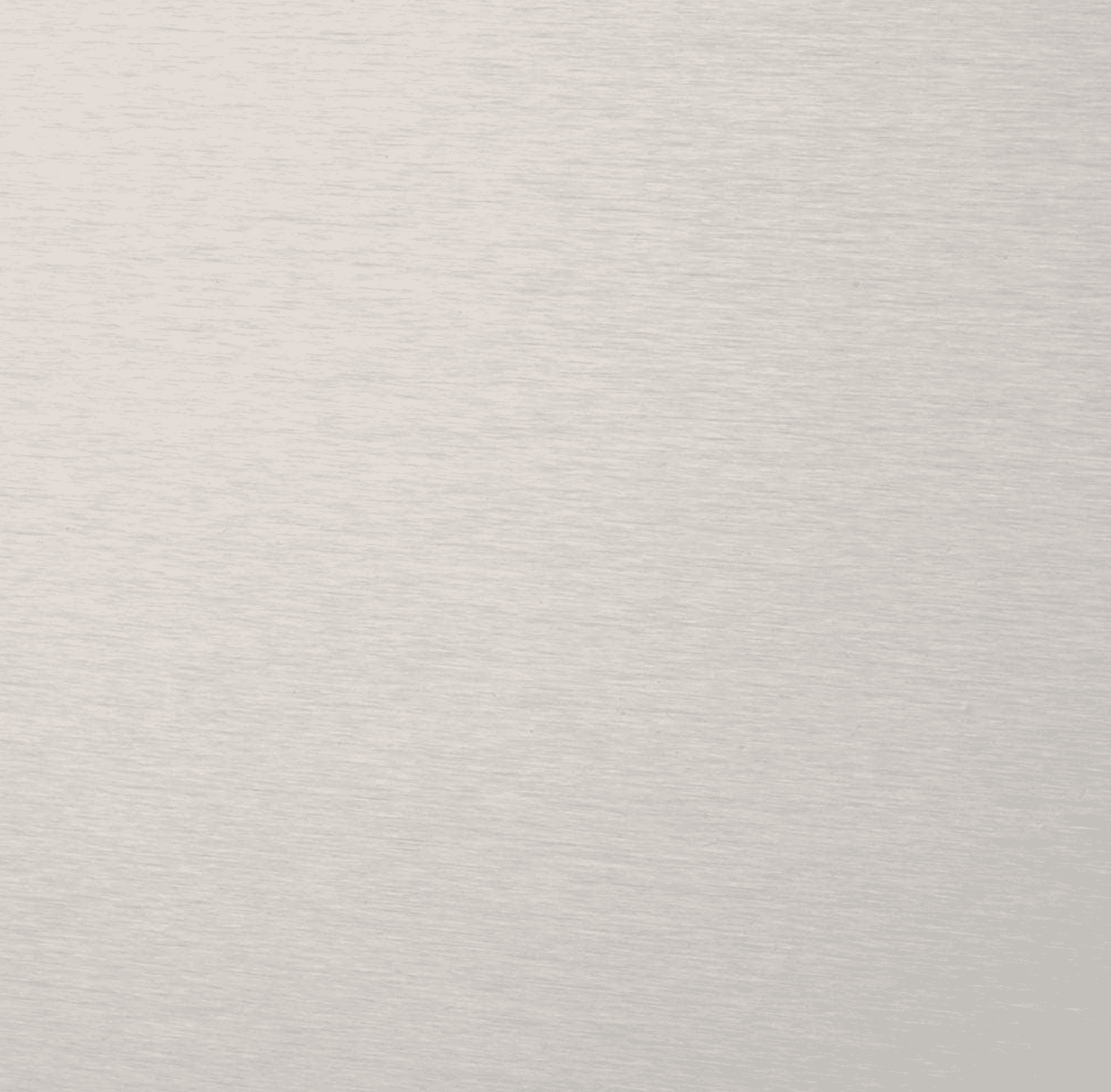 Wondering how stainless steel makes an alternative to tiles? Well, you can now use stainless steel sheets to cover the wall surface of your shower for an industrial touch-up. This extremely durable and versatile material can be installed over a concrete board so that it stays for a longer time.
On the other hand, you must know that you might require a professional to get these sheets installed. They can easily last for 25 years or more if you continuously maintain and caulk them.
Wood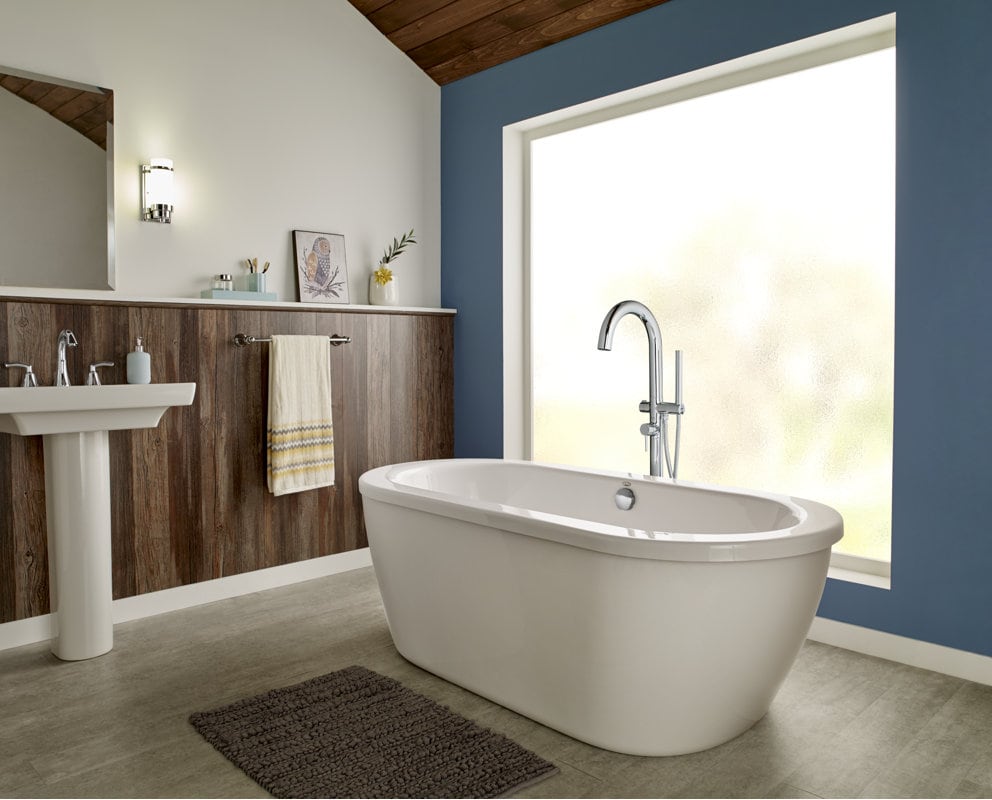 Wood has some associated pros and cons to it. Apart from how natural and soothing your bathroom appears, it's important to know that wood will substantially deteriorate after a set period of years. It is highly subjected to warping and mold growth and that's why you must always seal it regularly for further protection.
Generally, cedar is a great wood material recommendation for bathrooms due to its utmost durability and strength.
Natural Stone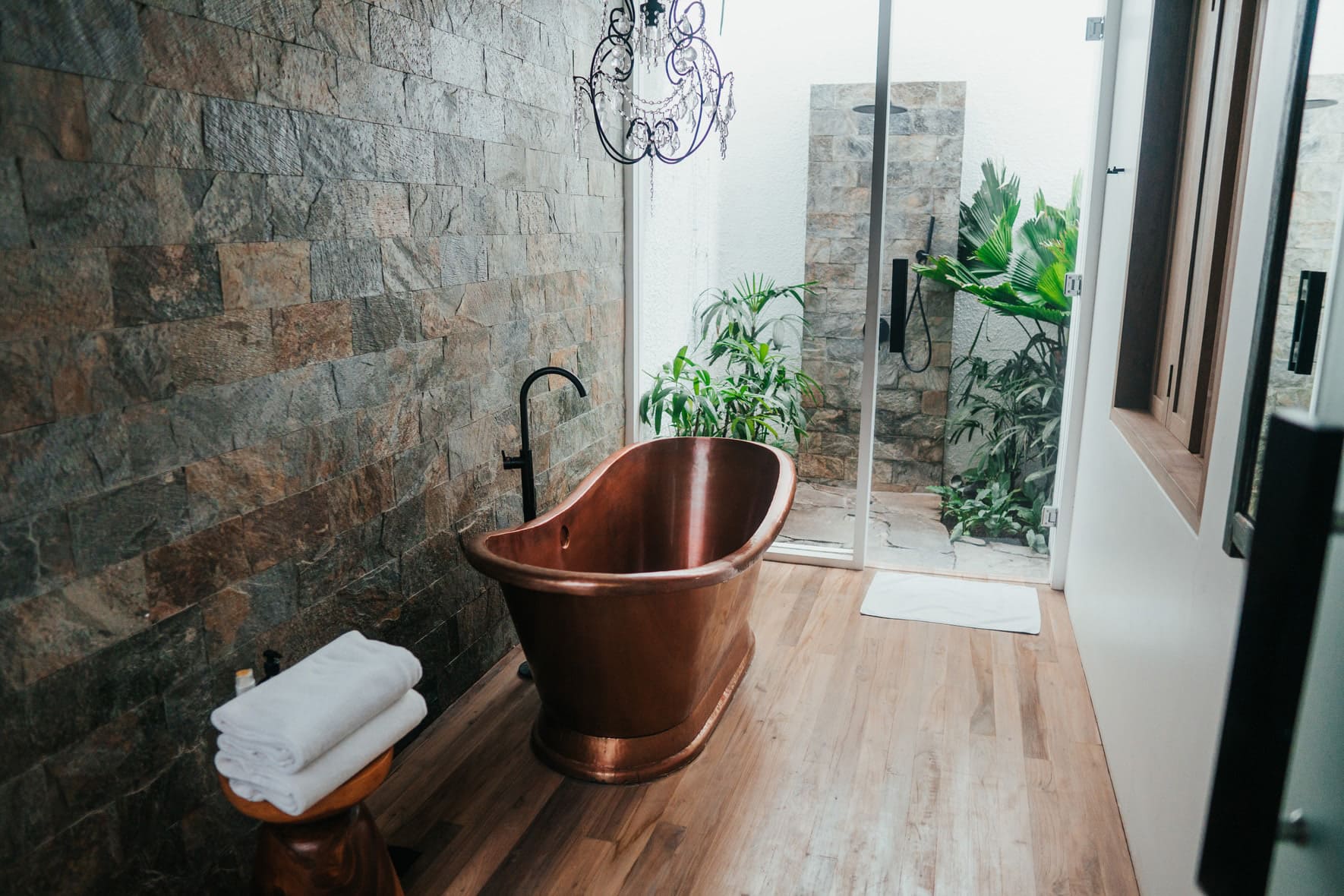 Do you adore that natural and rustic look in your bathroom? Well, if vintage and transitional interior design are what you truly admire – then you must watch out for natural stone cladding. Moreover, it is quite a long-lasting option and can truly stay up for decades and decades!
Not to ignore – the ultimate raw look of the stone is awe-inspiring. Another point worth mentioning is that natural stone falls on the expensive side of the scale. So, if your budget allows – don't hold back from natural stone in your bathroom.
Exposed Concrete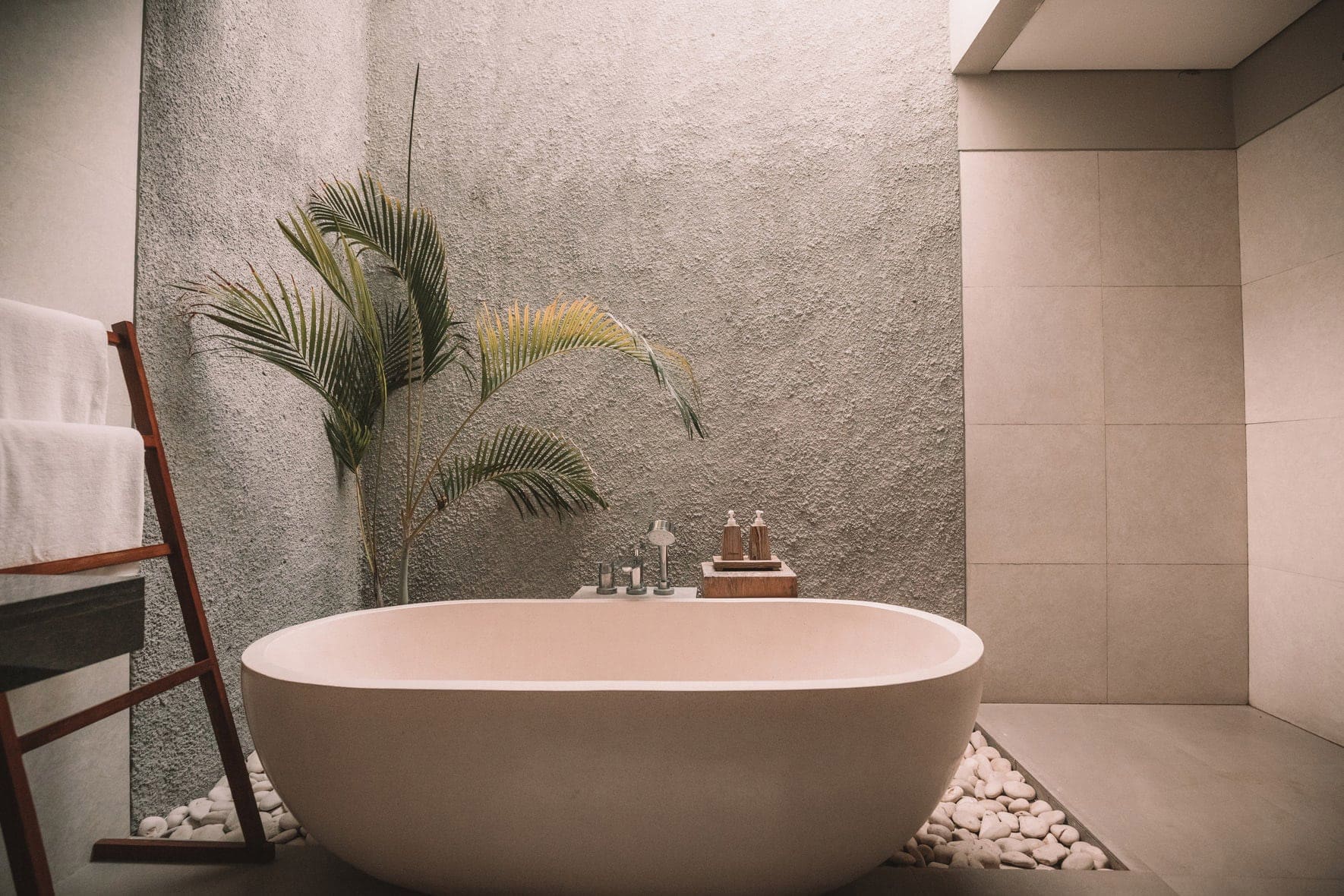 Let's think outside the box! Raw concrete finish in the shower area is not only a highly aesthetic option but also extremely easy to maintain and take care of. It will save you ample dollars in the long run while exhibiting that timeless and versatile, rustic look.
Since you don't have to worry about daily cleansing and wiping the surface – this material gives you a major advantage as compared to others. Yes, it is one of the best shower wall materials!
PVC Panels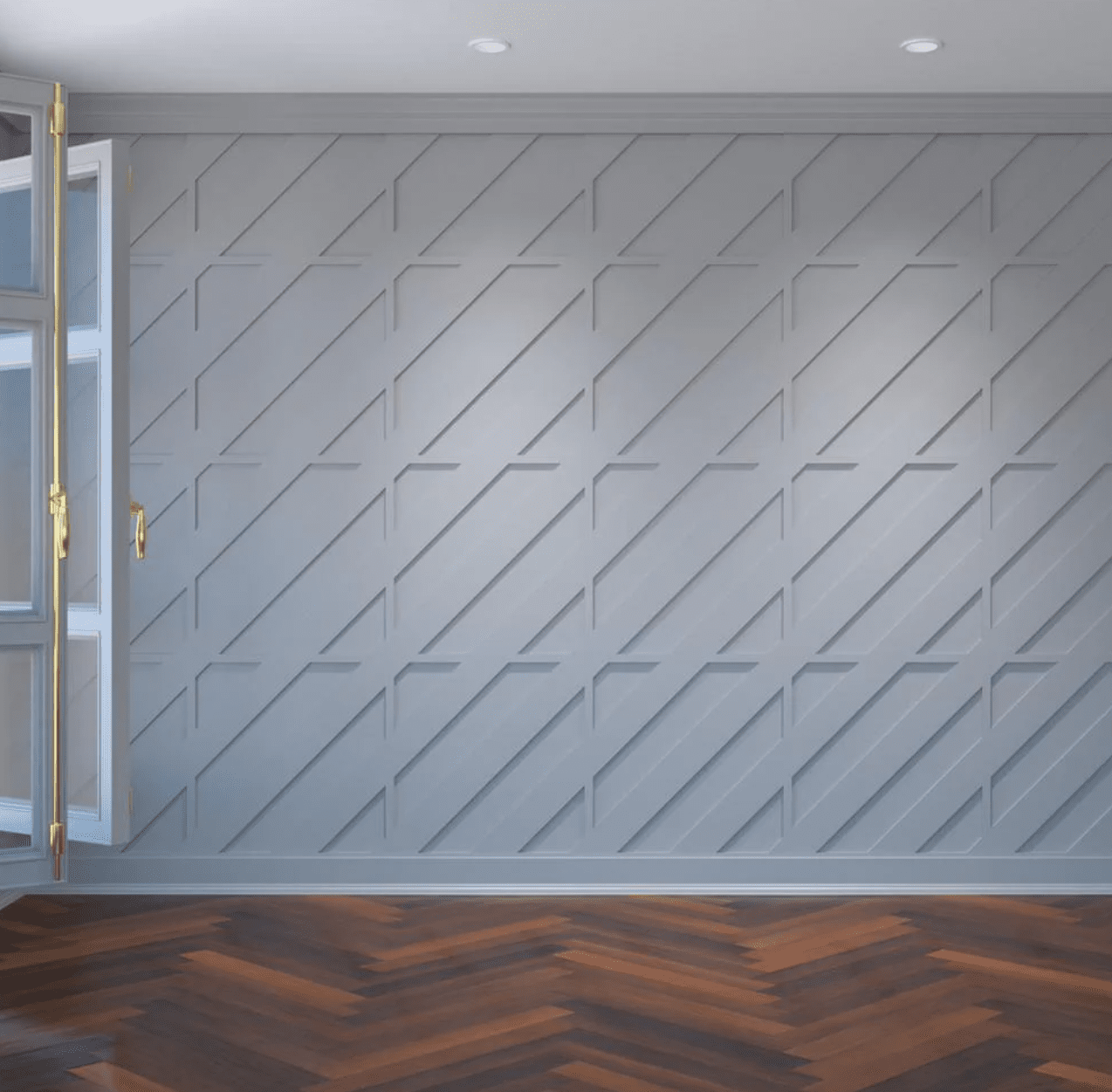 This is one of the most affordable alternatives to tiling. They are strong, durable, and can easily resist the growth of mold on the surface or at the back end of the material. So, if you're looking to upgrade the appearance of your bathroom on a budget – this is an option to look forward to!
In general, you can expect the PVC to last for almost 25 years or more. And do you know the best part? It doesn't require grout to join so you don't have to worry about rejoining the surface every couple of years.
Sidings
Siding is a great shower surround option if you want to achieve a Farmhouse or vintage-like look in your bathroom. You have the option to style the sidings horizontally or vertically – depending upon the vibe and size of your bathroom.
And you would be glad to know that sidings are quite easy to install. So, all you need is a free weekend to DIY and magically transform the vibe of your bathroom space.
Paint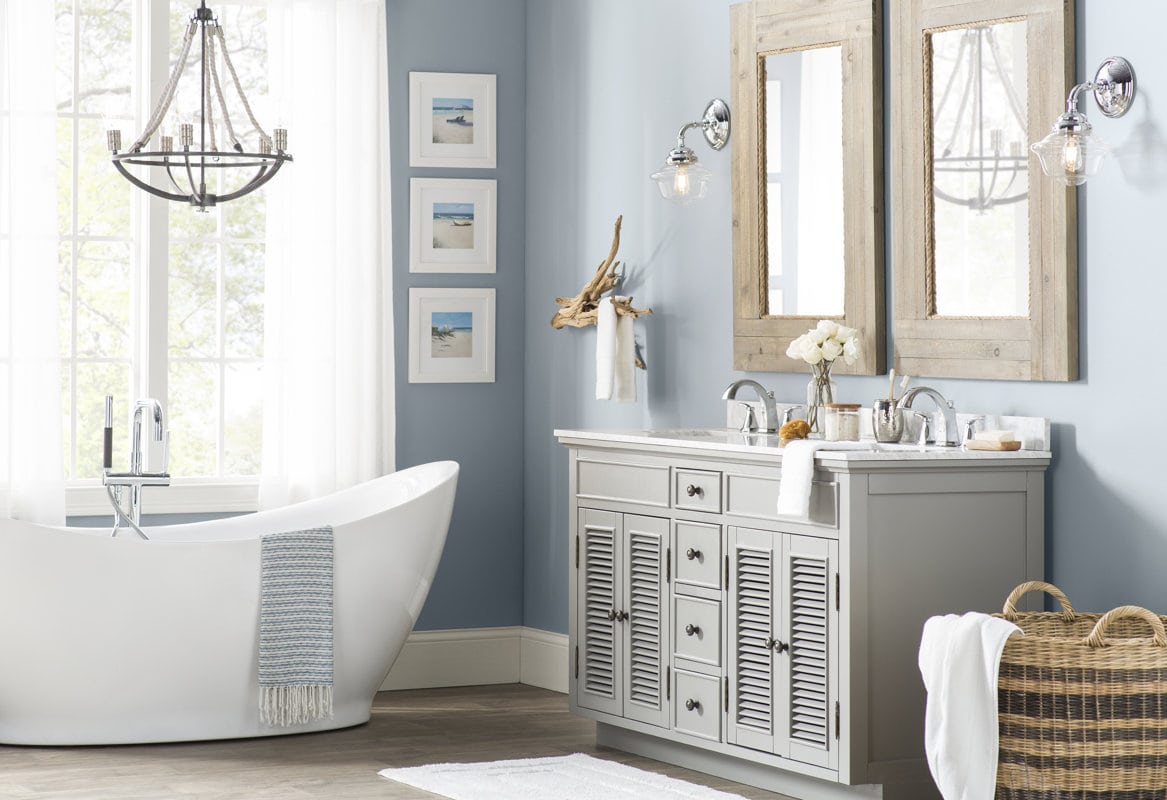 One of the easiest and cost-effective alternatives to tiling, paint is quite an efficient way to refresh a bathroom space. You have a wide array of color options and palettes to choose from. However, you must watch out for specialized paints like wipeable, stain-resistant, and steam resistant that can comparatively stay up longer.
When it comes to texture, try choosing gloss and semi-gloss instead of eggshell or matte to achieve a desirable look and long-lasting performance.
Fiberglass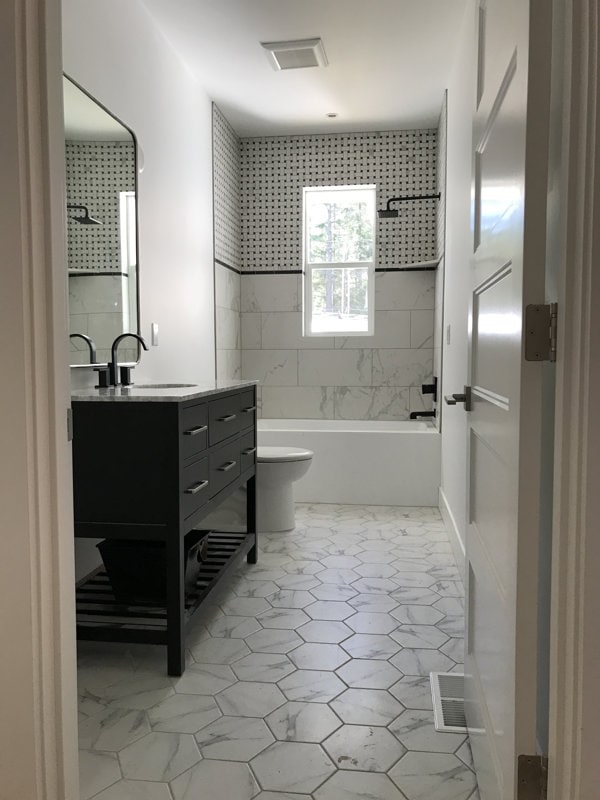 Fiberglass is another seamless material option like PVC that doesn't require sealing and resealing every now and then. It is affordable and quite easy to install. Moreover, it is also affordable to repair once damaged – thus, easy to maintain.
On the other hand, the average life expectancy of fiberglass is 10 years. And you must know that it is difficult to transport without damage due to its heavy weight. But overall, this is one of the best shower wall materials!
Granite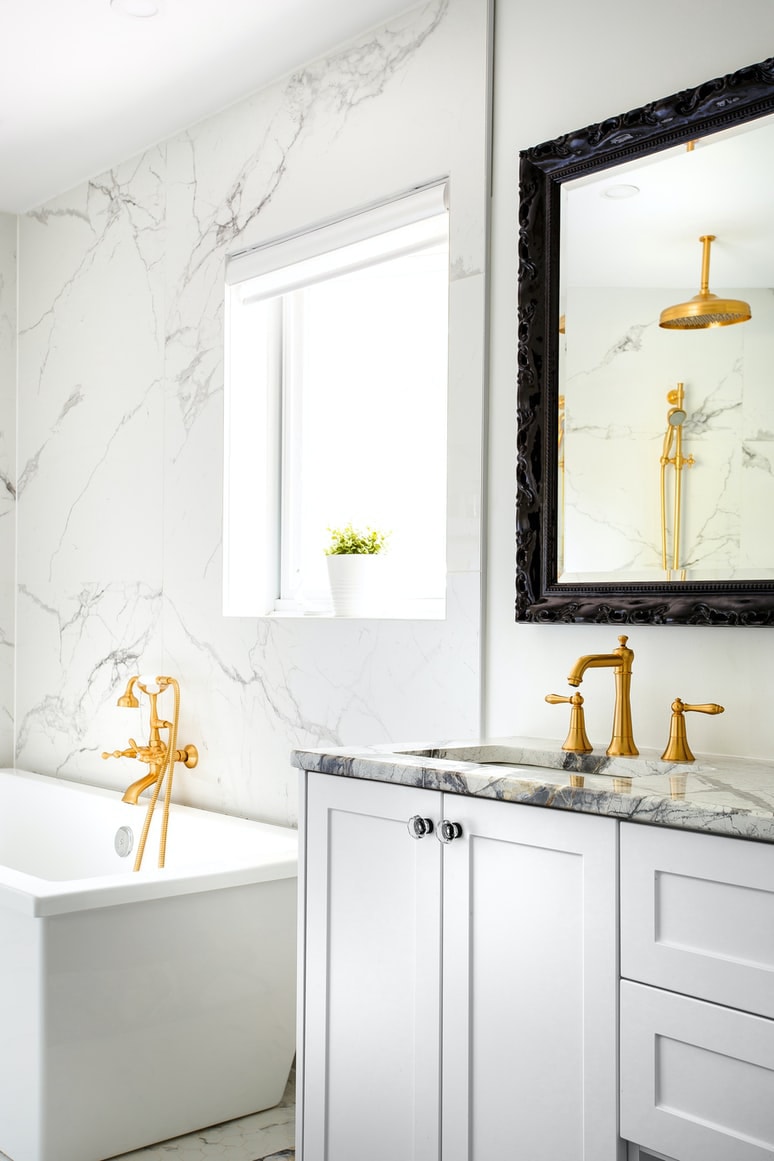 As compared to the above-mentioned shower tile alternatives, granite is quite an expensive and durable option. The sleek and luxe appearance of the material makes a great reason why it's used in ultra-modern and contemporary backdrops.
Generally, this material is easy to clean and maintain. Yes, just a wipe with a clean cloth is all you need to do! Furthermore, the installation of this material requires expert professionals – so if you have the budget, don't hold back!
Summing It Up
Budget or no budget, contemporary or vintage – you have the option to choose from a wide variety of shower tile alternatives. Yes, there are no limits! However, your choice must depend upon the factors of maintenance, cost, and aesthetics. So, are you excited to spruce up the bathroom walls? Well, do let me know your thoughts in the comments below!