Home Office Lighting Ideas to Enhance Your Space
So you've turned your guest bedroom into the cutest home office. Or perhaps you've ingeniously transformed the recess under your stairs or the end of your living room into the perfect workspace.
Your desk is clean and bright with a whole load of fresh stationery and your laptop is set up ready to go. But what about your lighting?
To do your most productive work with your best energy you're going to need good lighting. Working long periods in poor light can lead to headaches and can even start to affect your mental health. So be sure to organize your desk lighting from some tip top inspiration.
From the Ceiling for Your Office
Accordion Ceiling Lights
As well as looking quirky yet stylish, ceiling lights over the desk have a practical twist with an accordion folding mechanism.
This means that you can adjust the light where you need it. So if it's particularly dark when you're working, or you need to see detail, you can pull the light down low to shine a spotlight over your desk.
For those who work side by side, you could double up and try a pair of matching lights.
Vegetation Illumination
An unusual idea is to place trailing plants around light fittings. Visitors to your office will have a real wow reaction. Very on-trend and cool with white or pastel interiors.
You'll of course need to add artificial plants or air plants. Water to grow your greenery mixed with electric lights can be a lethal combination!
So look out for some authentic-looking trailing plants and fit them above your light bulb in an appropriate light fitting.
Desktop Lighting
Table Lamp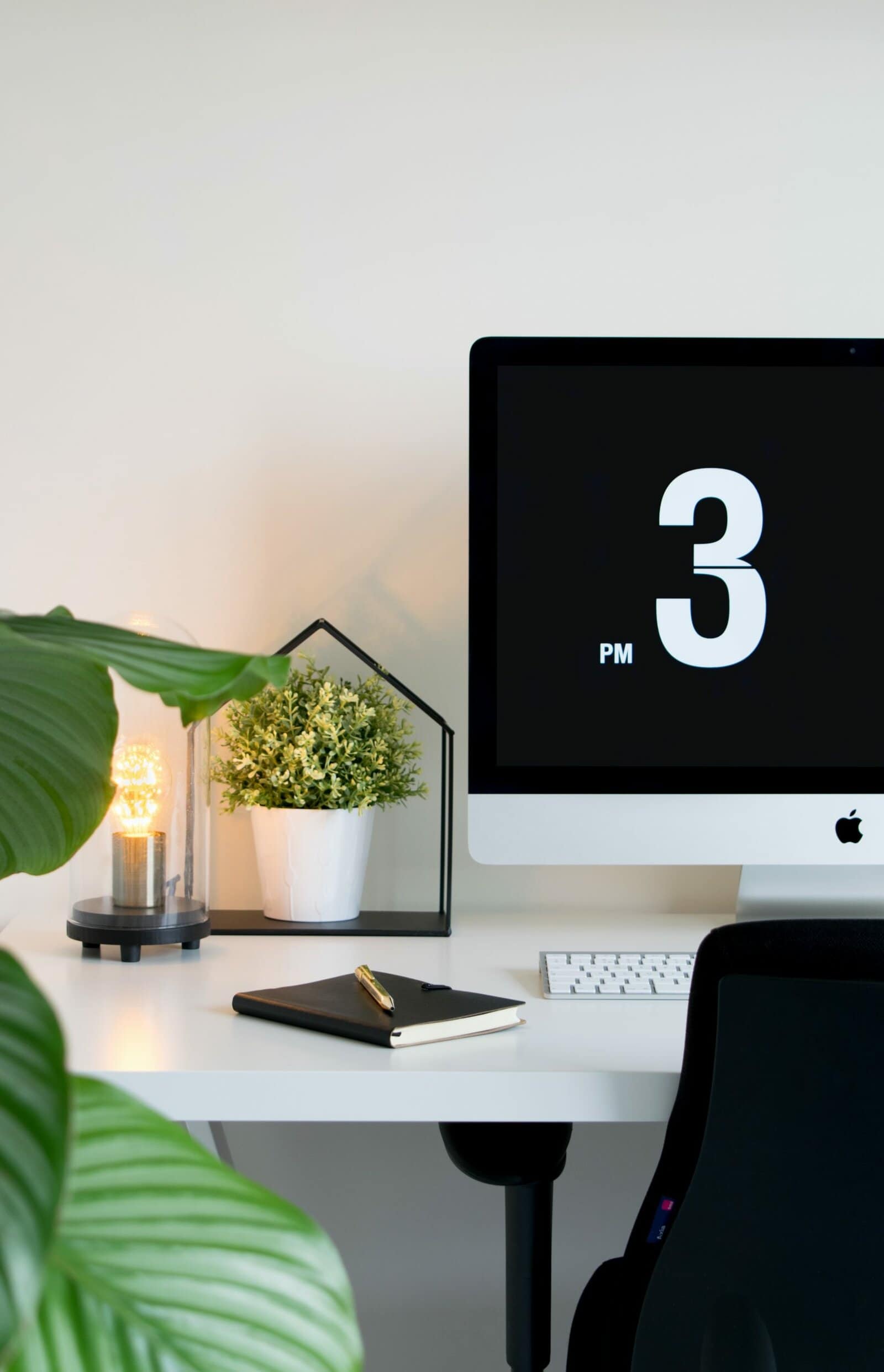 A traditional table lamp looks homely on a desk but it might not give you the spotlight you need for closeup detail.
Many contemporary lamps feature bare light bulbs. So if you want a smaller lamp that gives out a lot of light, this could be a good option for you.
Elegant Brass Desk Lamp
For lovers of vintage and retro styles, a metal desk lamp with a coolie style shade looks endlessly sophisticated.
The design never dates so you'll get years' worth of use. Plus on a practical level, you will have an excellent light source to concentrate on your work.
LED Desk Lamp
Check out the range of LED lights which are available. In sculptural and minimal designs these are great for those who like clean, sleek lines.
LED lighting is long lasting and energy efficient. The luminosity can also be powerful. If you need to do close work like drawing or making, this could be the most appropriate choice in your home office.
Architectural Lighting Design
Perhaps you have a drawing board or some art you'd like to work on. An architect's lamp is a wonderful addition to a home office to add character to a plain desk.
If you might not be able to splash out on new then try out your local flea market or thrift store to see what lighting they might have.
Clip-on Lamp
For a desk lighting solution that's clever because it can be positioned where you want it and it can be taken easily to use in other rooms, a clip-on lamp is perfect.
One of the simplest desk lighting ideas and one taking up minimal space, a clip-on lamp can be electric or rechargeable. The rechargeable option is highly portable. Not only for other areas of the home but also for travel. Very handy!
Floor Lamp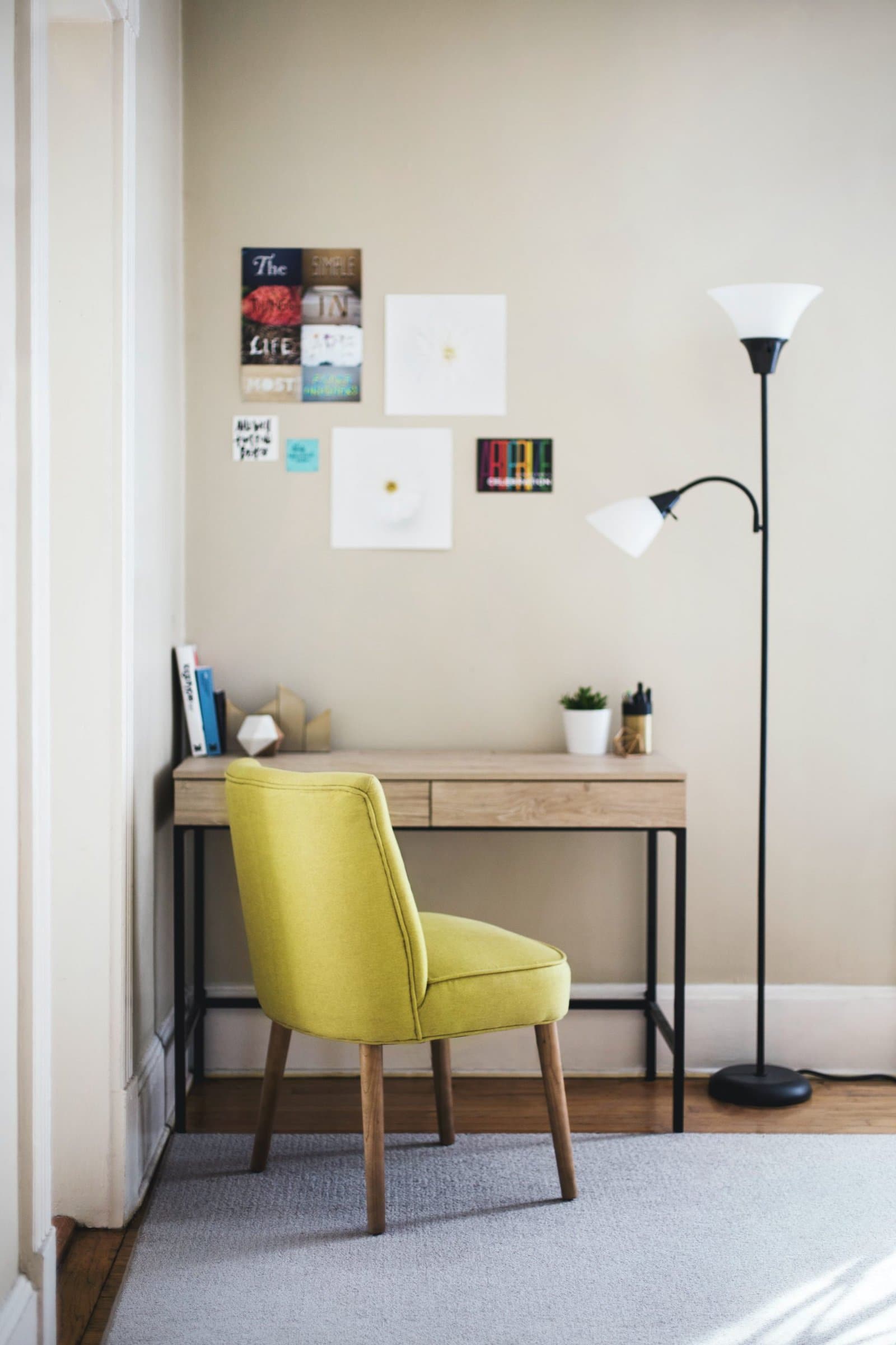 A tall floor lamp next to your desk offers not only a good light source but also adds some variety to your design.
What's even better is that some models come with an additional desk level spotlight attached. Soyou can have the best in aesthetics and in practicality.
Home Office Wall Lights
Desk Wall Sconces
Whether on a recessed wall or just above your desk, a pair of wall sconces look neat. Beautiful as well as practical, these can be used after hours to add a gentle light at the end of the day when your home office transforms into your living room again.
Available in electric or rechargeable versions, these lights are simply a classic. They also add a designer feel to your workspace.
Stylish Wall Lamp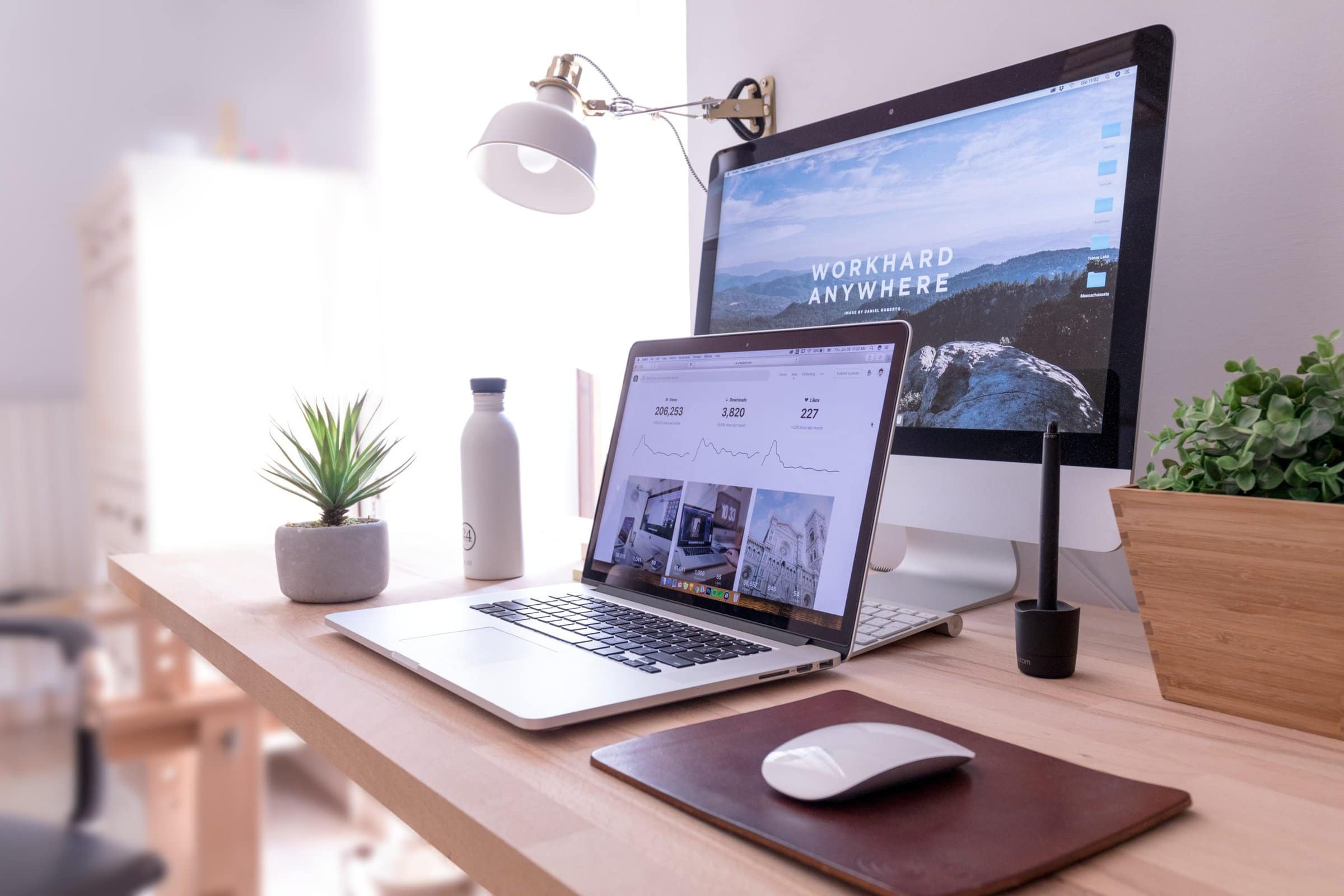 For small desks, a spotlight fixed to the wall is an attractive option. Either installed by an electrician or fitted to the wall with a bracket and plugged into the mains electric.
Available in both modern and traditional designs, you will free up space to work comfortably at your desk while having all the benefits of a dedicated spot lamp.
Under Shelf Lighting
If you have shelving above your desk then you might like to try adding lighting under the shelf to shine onto your workspace.
Your home office will look professional if you either attach battery lights or fit recessed lights to a wall shelf. Every inch the bespoke look.
In Summary
Your home office can look even smarter and work smarter through the appropriate choice of lighting for the space. It's important to have good light where you work, so a desk lamp, or a dedicated light source above the desk, is a must.
From cheaper but portable options like clip-on lamps, to traditional desk lamps and creative ceiling lighting, you will find the best lighting for your home office. You can find a lighting design to match your decor and your space, as well as your fabulous personality!