Decorated Life is reader-supported. When you buy through links on our site, we may earn an affiliate commission. Learn More
How To Organize a Small Kitchen Without a Pantry – 13 Ideas
A small kitchen without a pantry is always a challenge. The constant desire to maintain it while organizing the storage becomes a hassle, eventually. But since feng shui is a major matter of concern in the kitchen, it's also important for the space to be clean and clutter-free. Well, it's not necessary to have a humongous kitchen to be able to organize it. Sometimes, even the smaller sizes can do wonders!
From introducing a buffet counter to organizing the pots and dishes on floating shelves – you have a wide array of opportunities to style creatively in a smaller space. So, let's have a look at these awe-inspiring 13 pantry alternative ideas to make your life easier!
Install Floating Shelves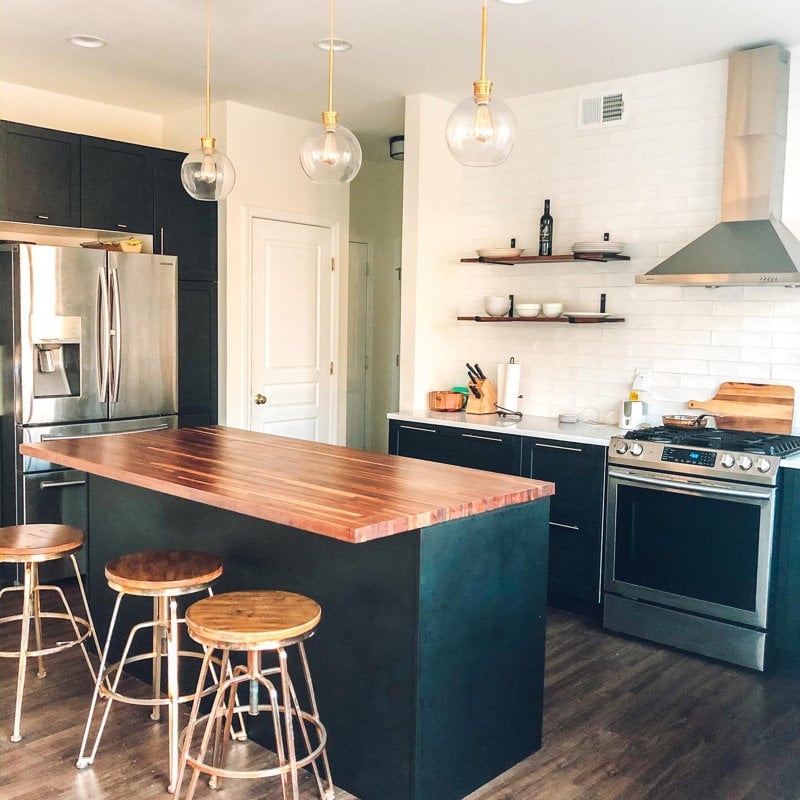 Having a hidden pantry is wonderful since you can easily store your collection. But just in case you want to show off that drool-worthy and fancy China and beautiful pots – installing the floating shelves is the number one way to do that.
Use this no pantry solution to infuse color to the kitchen with the help of colorful plates, bowls, and planters. And it's best to install these shelves in the vertical areas where cabinet installation is a task!
Play Vertical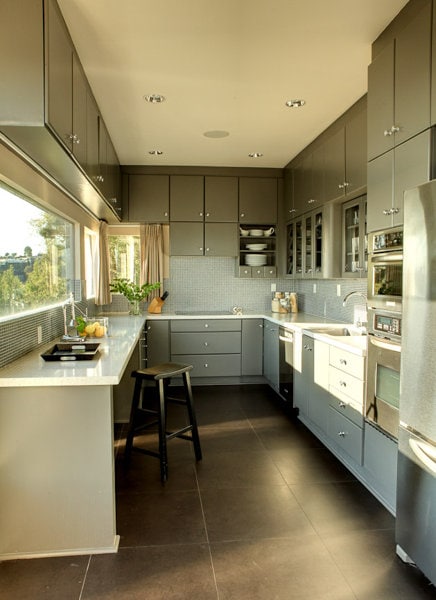 Whether you have a smaller kitchen or no pantry, it's important to play vertical to make the most use of the space. Yes, it's better to reach the ceiling and install multiple cabinets where you can easily store your extras. Remember, the upper cabinets must be used for specific belongings that you don't need on a daily basis.
This way, you can segregate your priorities and place the most used items in cabinets that are easy to access. Lastly, using a reflective white color on these cabinets will further enhance the appearance.
Introduce Kitchen Island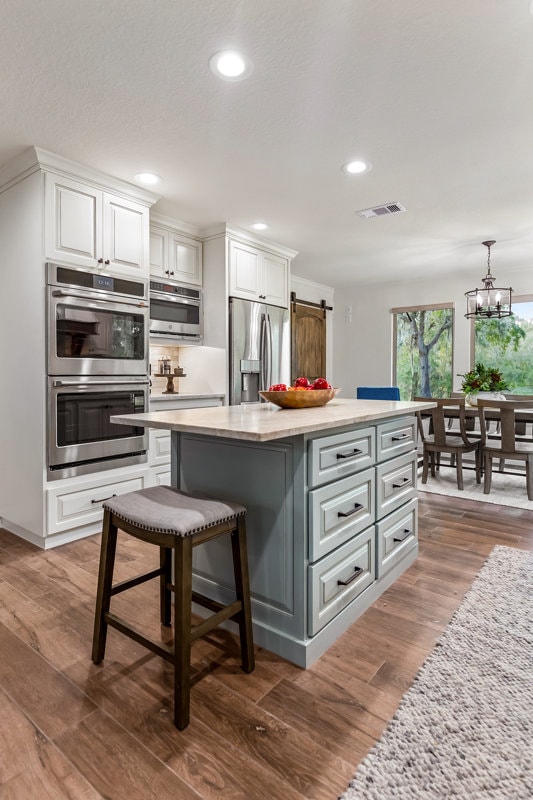 The kitchen island plays quite efficiently in a kitchen with no pantry. You can choose to use this counter space for dining and also storing and styling the dishes and extra kitchen essentials. And if you have an open concept plan, it's a plus point!
Furthermore, you must pick a counter space with in-built drawers and cabinets. That way, you're utilizing an extra inch of your kitchen space.
Refrigerator Storage Rack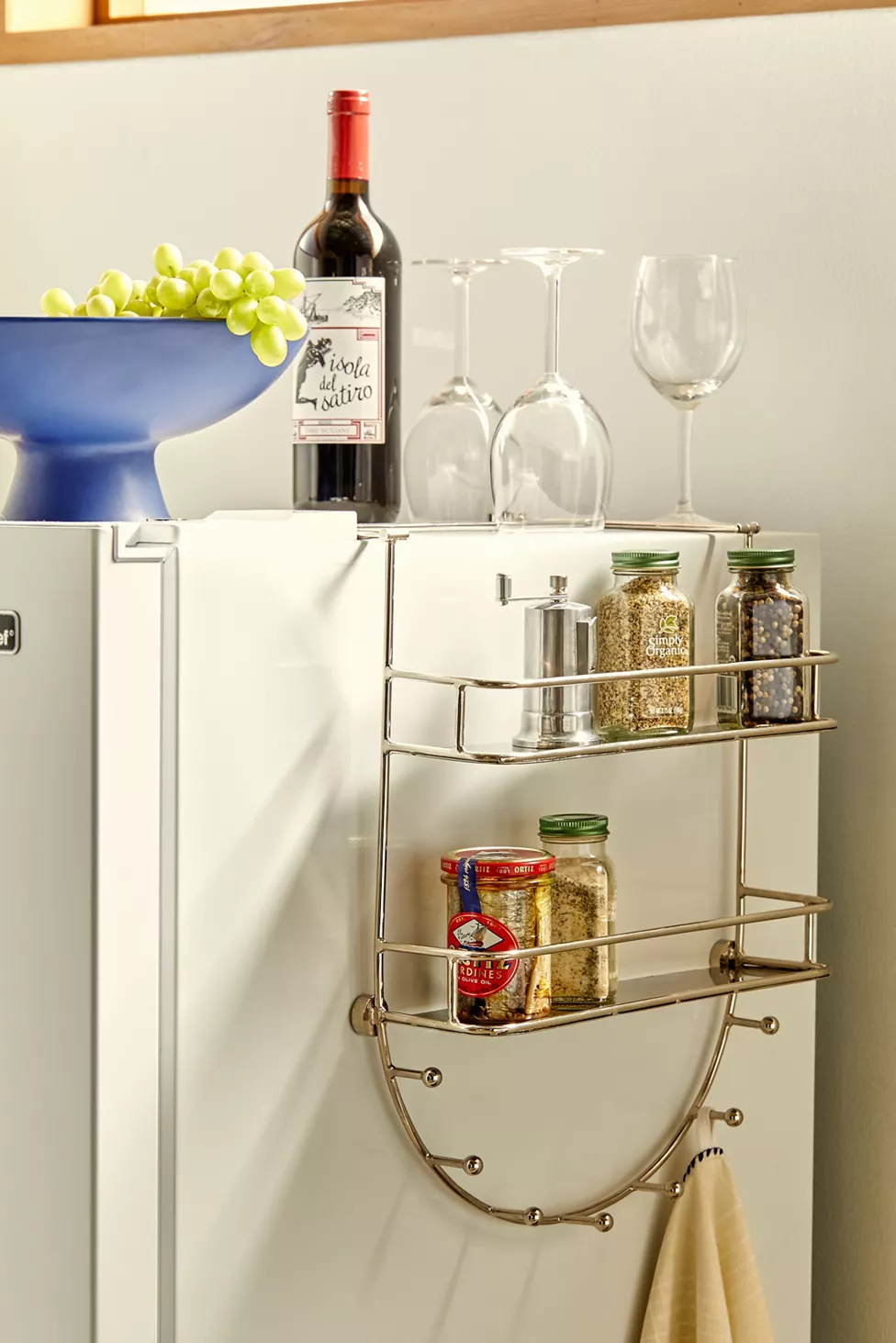 It's time to hang a storage rack along the edge of the refrigerator to play extra creatively and thoughtfully. This metal storage rack can potentially hold your spices and bottles on the two shelves along with hooks below to hang your essential aprons and towels. Yes, this multi-purpose decor product is something to look forward to!
This chrome-finish rack is equipped with a magnetic bar at the top that can help withstand some weight. Moreover, it gives a contemporary touch to an otherwise modern kitchen.
Decorate on Shelving Unit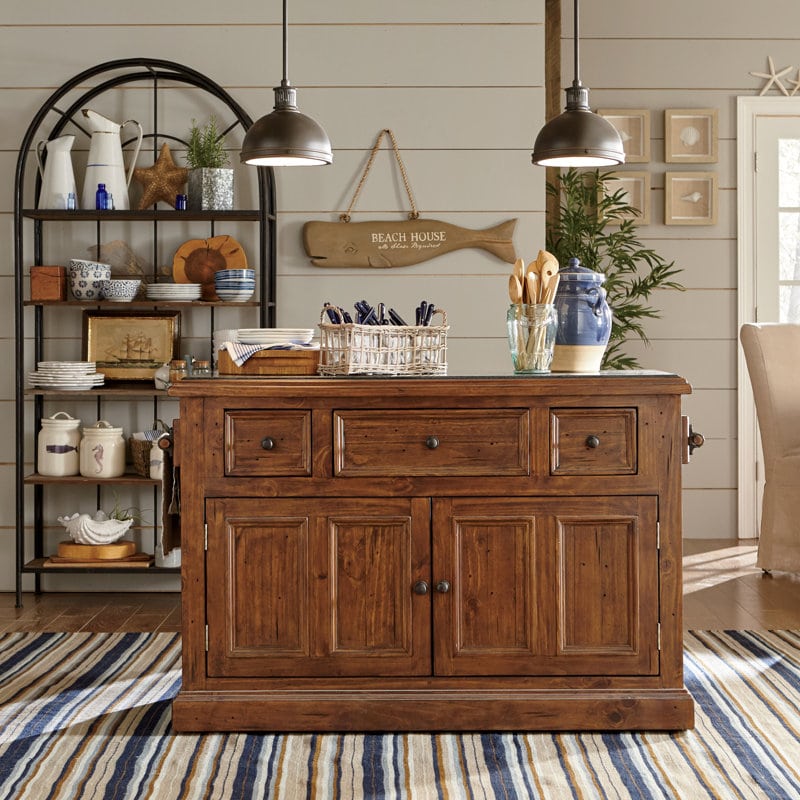 The metallic-frame shelving unit can store the extra kitchen essentials while not taking up a lot of space. Just place it in a corner of your kitchen and flaunt off your favorite China and flatware that you always wanted on display. Furthermore, if your kitchen feels cramped up, you can also move this piece of storage to other areas of your home.
To make it even more functional and efficient, you can choose to add a couple of baskets to organize other essentials and maintain a neat and clean look.
Style with Metal Baskets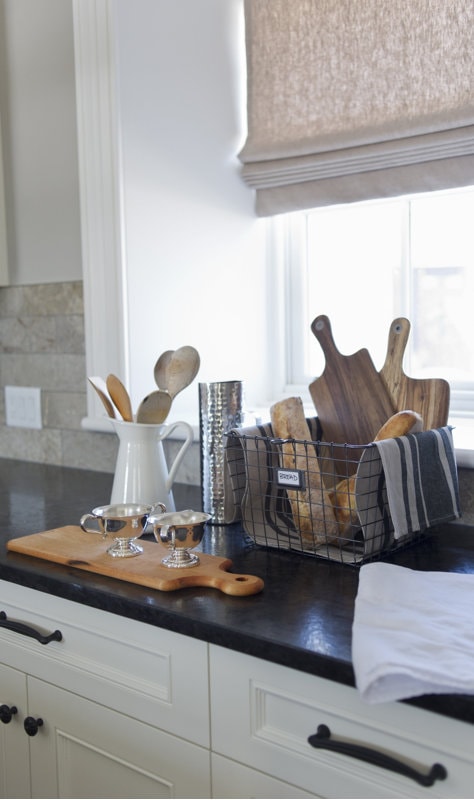 Baskets exist to make your work easier! So, you don't need a brand new pantry if you have a set of baskets to organize and reorganize. Not necessary for plates and dinnerware but you can use the baskets to hold your daily household items and style them on the counter space.
And just in case if your kitchen feels too cluttered, you can simply pull out this basket to hide them in any unused corner! Yes, baskets are extremely flexible and versatile to use.
Wall Mounted Wine Rack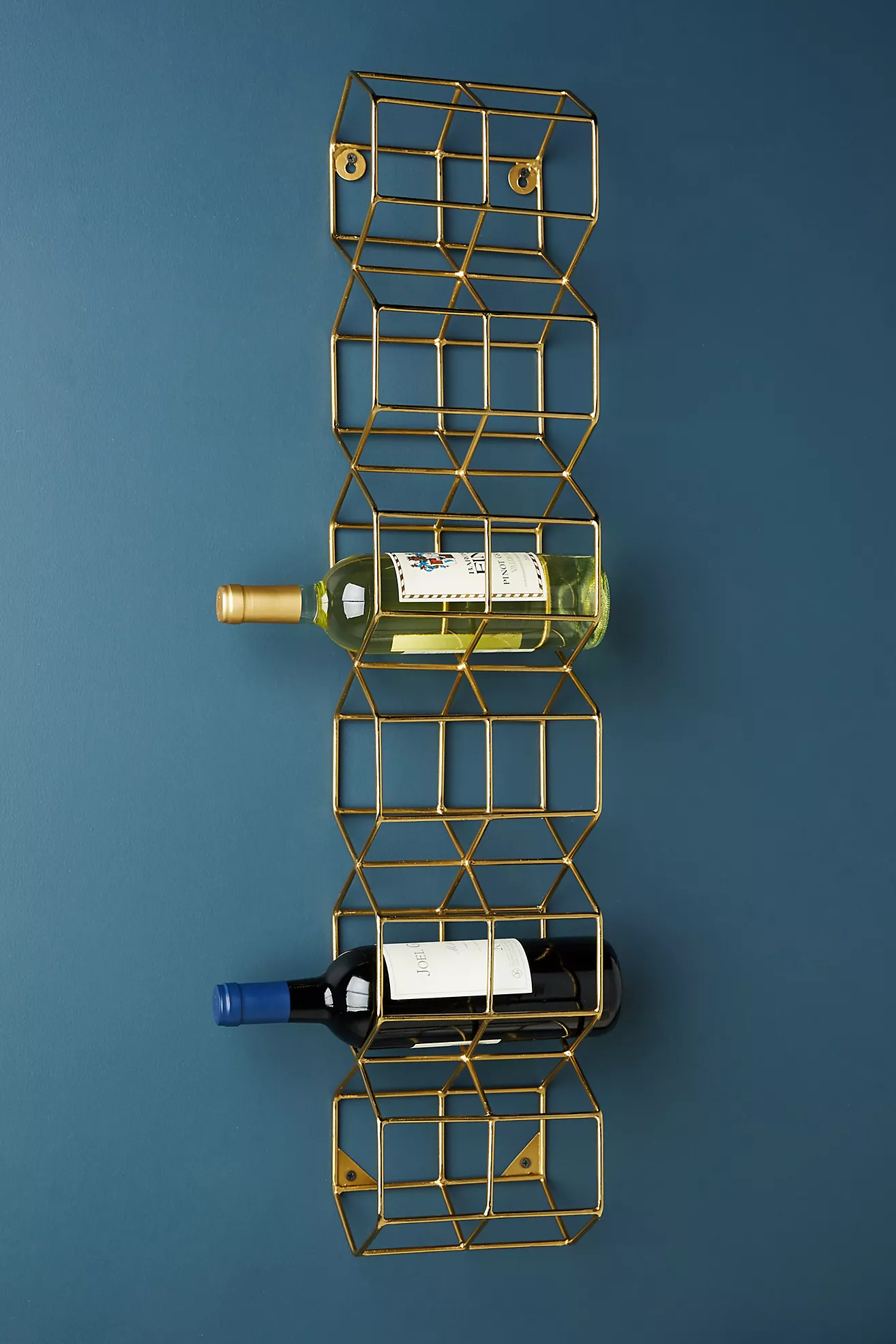 This glossy brass wall-mounted wine rack is an absolute statement of luxury and sophistication in a kitchen space. Generally, when you organize a small kitchen without a pantry, it's essential to make use of the vertical space (or walls) that play highly functional.
So, rather than dedicating a horizontal space for storage, it's even more creative to climb up the walls to style the wine and other liquor bottles.
Utilize Space Above Refrigerator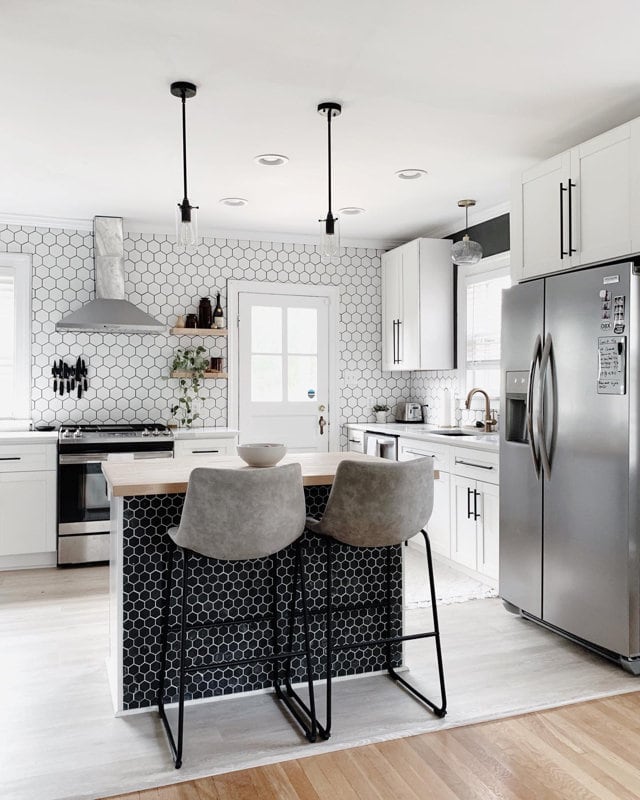 Installing a cabinet on the top of the refrigerator is a great way to add storage to a small kitchen. After all, there shouldn't be even an inch that goes wasted, right? This storage can be used to store the bottles, spices, snacks, and extra dry goods that would otherwise go in your pantry.
If you're not up for a dedicated cabinet, you can even choose to place some baskets on top for easy access.
Tiered Fruit Bowl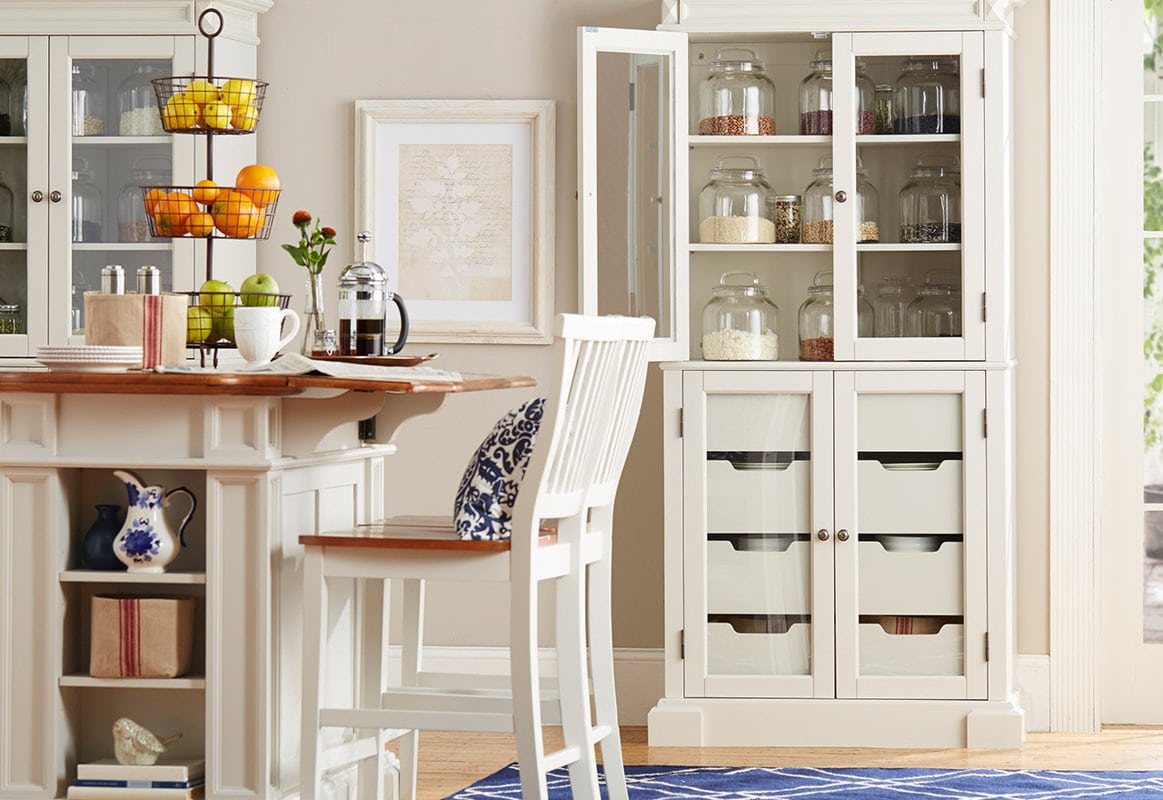 It's time to keep all your fresh fruits just an arm away. This perfect three-tiered bowl allows you to store your fresh fruits and keep your kitchen feeling lively, bright, and cheerful. Due to three different sizes, you have the opportunity to segregate the fruits and place them in a styled and organized way.
Moreover, don't ignore the black finish on the surface that plays cohesive with every modern, farmhouse, contemporary, and vintage setup!
Fern Bar Cabinet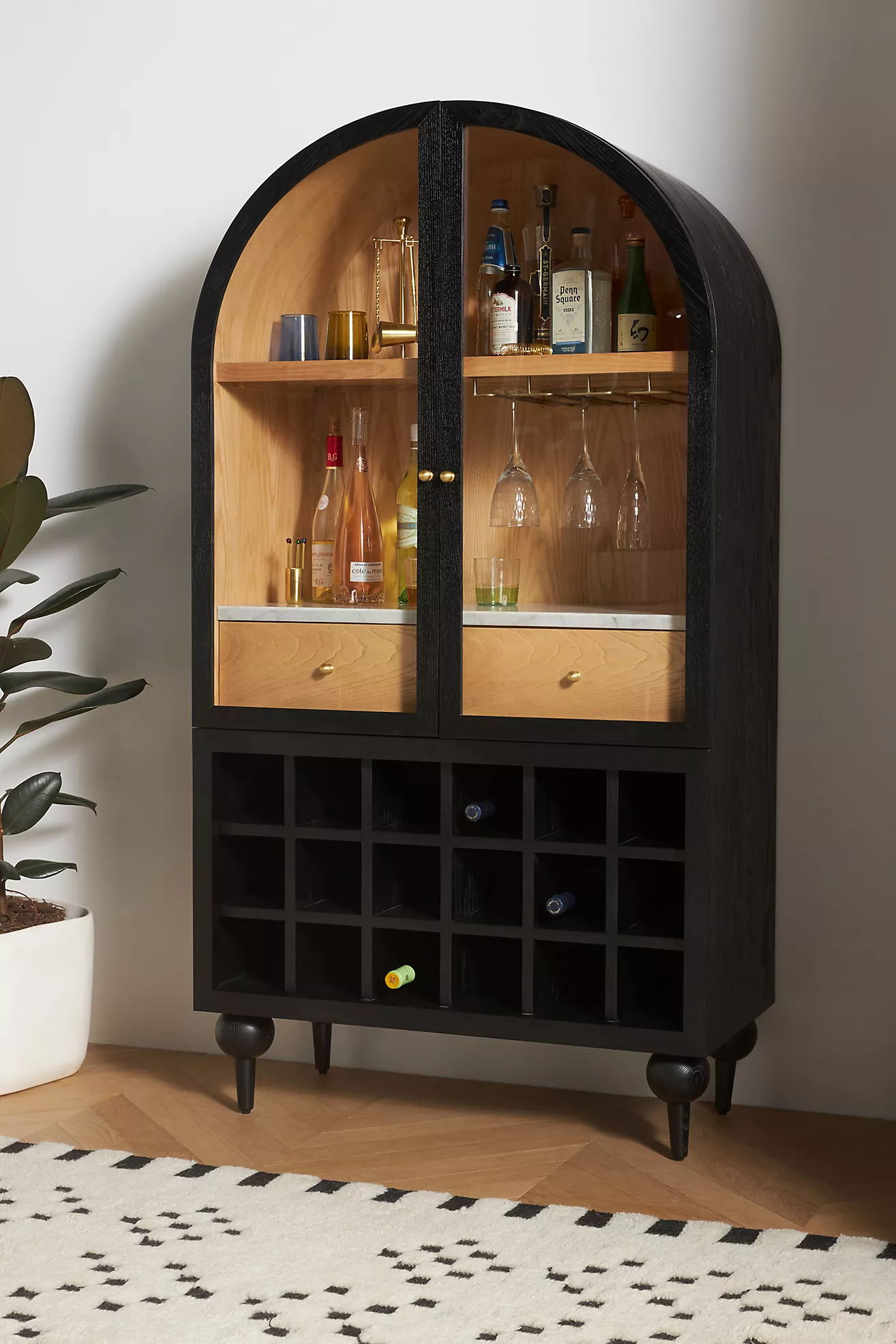 It's time to consider a bar cabinet or cart for your kitchen space. This arched silhouette allows you to store your extra kitchen essentials while adding a dashing statement of style and warmth. Apart from a bar cabinet, this piece of furniture can also be used as a China cabinet, hutch, or petite wardrobe.
And don't forget the little brass-finished hardware that adds a sense of dimension and detail to the kitchen. Isn't this bar cabinet a perfect pantry alternative?
Rattan Wall Spice Rack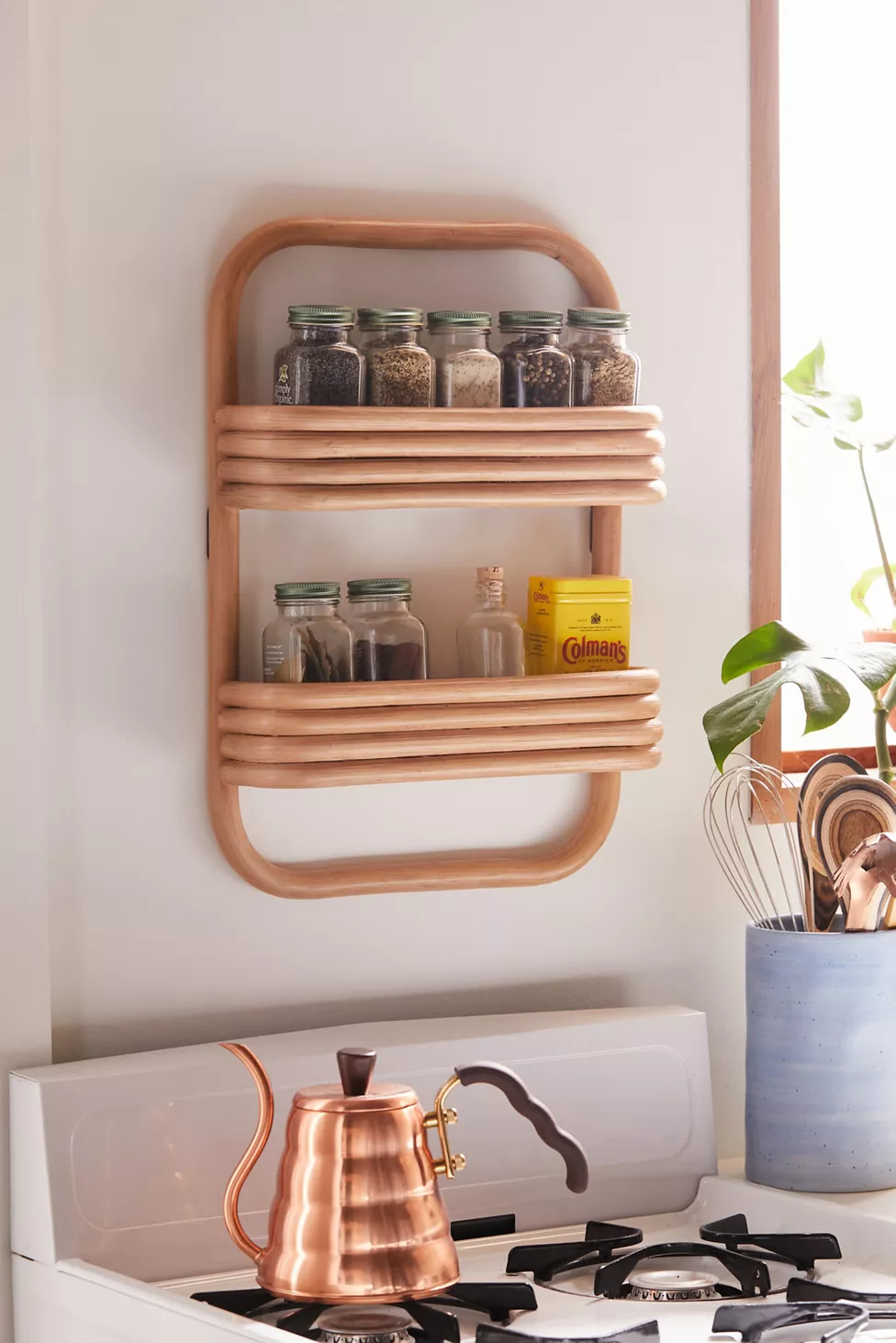 Bringing a retro-cool and boho-inspired touch to the kitchen, this rattan wall spice rack makes a great no pantry solution. Featuring a rectangular bracket with rounded edges, this is quite a creative way to introduce extra storage in a small kitchen with no pantry.
Also, it's always better to make the most use of walls in such a case. That way, your kitchen further looks visually interesting!
Hang the Utensils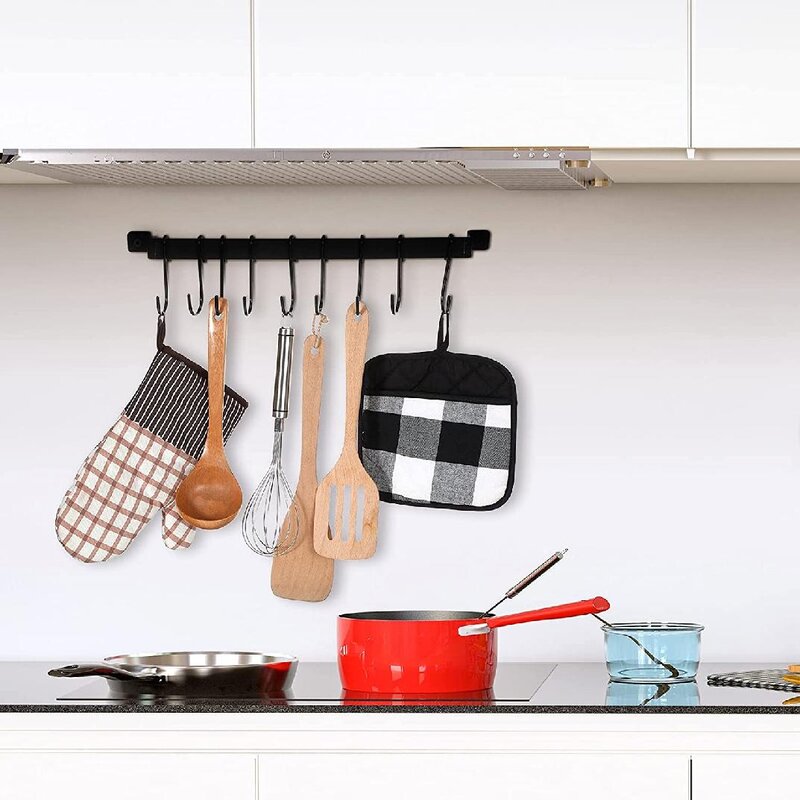 You don't need to introduce a segregated set of drawers to hold the utensils, spoons, and spatulas. Rather, it's even more creative to introduce a wall-mounted hanging rack that holds your favorite set of flatware to flaunt off.
Also, not only does it free up space but also gives easy accessibility to tools and adds a French Country vibe to the kitchen.
Lazy Susan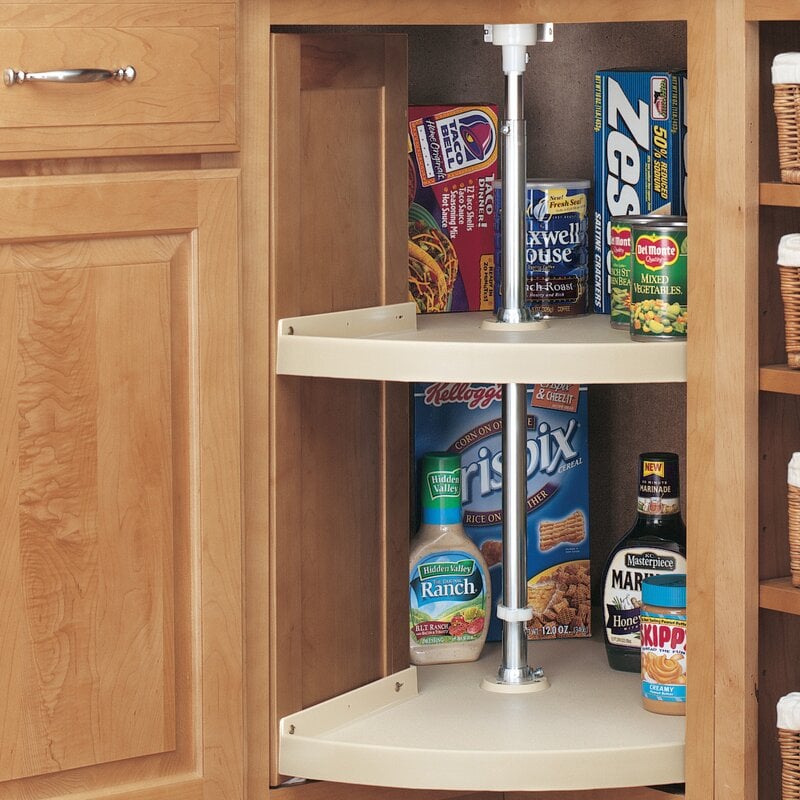 Especially in a small kitchen, you must ensure to count upon each inch of your cabinet space. And when size is a concern, you must look for lazy susans to incorporate! They can easily accommodate more ingredients, food supplies, and cooking items than you could ever imagine.
Secondly, you must not compromise on the quality since this plate has the potential to hold a lot of your kitchen supplies.
Summing It Up
Organizing a small kitchen without a pantry is even more fun and interesting. Since you have a limited space to play with, the opportunities are further multiplied to create a one-of-a-kind experience. So, did any of the above-mentioned 13 ideas intrigue you? Do let me know your thoughts in the comments below!