Decorated Life is reader-supported. When you buy through links on our site, we may earn an affiliate commission. Learn More
White Duck by Sherwin Williams
The words "white duck" in a decor article might make you think of a cheerful farmhouse, a country cottage, or simply a white paint color. But the most surprising thing about White Duck is that it isn't actually white at all!
The name might be confusing, but the color isn't. White Duck is a super-popular, user-friendly neutral that's light enough for any space. You'll want to spend some time getting to know this one, because it could be just the thing your color palette needs.
What Color is White Duck?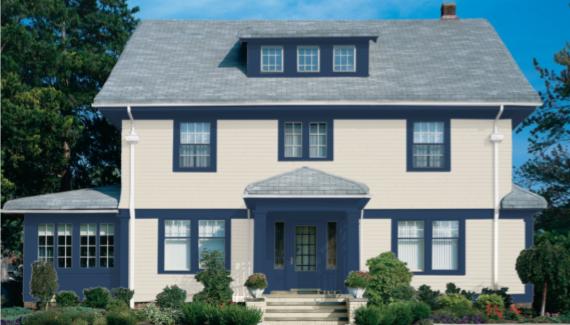 White Duck is a light, creamy greige color. While it's light enough to be an off-white, it has enough depth to function as a color. This color is on-trend and has a big fan following thanks to its ability to offer warmth without straying into the yellow section of the color wheel.
LRV of 74
White Duck has a light reflectance value, or LRV, of 74. Light reflectance value is a scale designed to measure how bright a color is, and ranges from absolute black at 0 to sheer white at 100. The higher the number, the lighter the color.
Off-white colors typically range from about 73 to 82, with numbers above 82 being true whites. White Duck's LRV places it within the off-white range, but it's close enough to the full colors to straddle the boundary.
What Undertones Does White Duck Have?
White Duck is a balanced, neutral color without obvious undertones. Its cream base is well-partnered by its gray side to eliminate any yellows.
Is White Duck a Warm Color or a Cool Color?
White Duck is a warm greige color, thanks to its cream colored base. It's not yellow or beige, but a more neutral warmth, well-balanced by its gray component.
Where Can You Use White Duck?
White Duck is growing in popularity because it's an easy-to-use neutral with just a touch of warmth. It strikes a balance between the growing trend for warmer colors, like taupes and tans, with the cooler favorites like greige and gray.
One of the places you'll see people using White Duck the most is on exteriors, where it's especially popular for painting over brick.
Although it's not technically white, White Duck is also popular in all-white kitchens, especially for decor styles where greiges are popular, such as modern farmhouse, minimalist, or industrial-inspired styles.
As a cooler color that's not too cold, White Duck is excellent for rooms that breathe without feeling stark.
Let's take a look at White Duck and get a feel for how it works in home spaces.
Exterior
A detail shot shows us how well-suited White Duck is for painted brick exteriors.
White Duck and a charcoal gray roof set each other off to advantage on this glowing home exterior.
White Duck reads as a soft and creamy–but clean–white on this home exterior.
Entryway
A crisp white and a black door are enough to bring out the gray side of White Duck in this simply elegant entryway.
Kitchen
White Duck provides the cool backdrop for this industrial and western fusion kitchen, complementing the silver appliances and metalwork.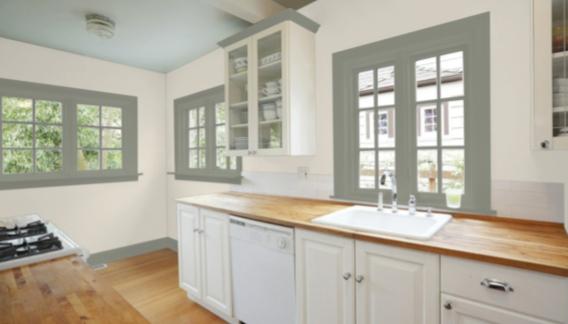 White Duck and Evergreen Fog create a natural look in this country kitchen.
Dining Room
White Duck goes elegant in this formal dining room.
Living Room
This small living room underwent a transformation thanks to bright and airy White Duck.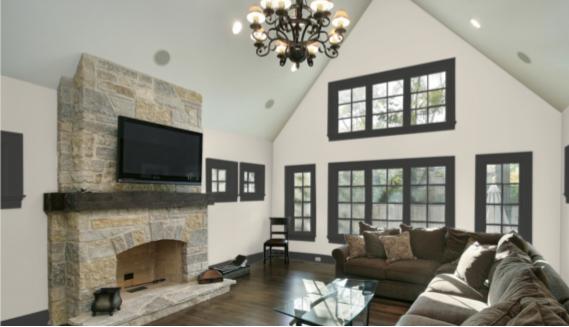 White Duck and Iron Ore bring a modern feel to this rustic living room.
Bedroom
Warm woods and gold tones play up White Duck's creamy side in this elegant bedroom.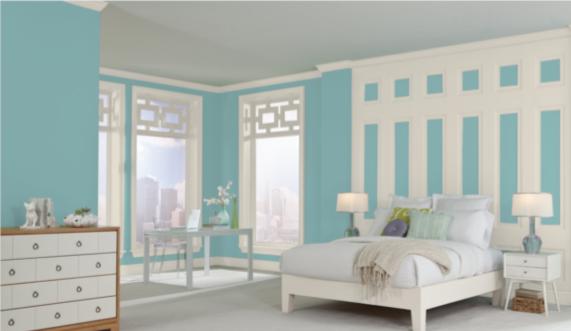 White Duck gives a creamy coziness to this bedroom, set against Blithe Blue.
Bathroom
White Duck is light enough to tackle this tiny bathroom and make it brighter.
The natural wood in this bathroom was thoughtfully paired with White Duck.
White Duck Coordinating Colors
Like other greiges, White Duck is a neutral with a lot of possibilities for color palettes. The easiest place to start is with other neutrals. Darker grays, tans, browns, and black work well with White Duck.
If you're going to choose a white to pair with White Duck, it should be clean and very bright, to offer enough contrast.
Blues are always amazing with greiges, and White Duck is no exception in this category. Navy blues are a classic, can't-miss combination. But don't leave out lighter blues, and even blue-greens, or misty gray-blues and gray-greens. The gray in White Duck's makeup means these colors will work well together.
Deeper greens also offer a wealth of possibilities for White Duck. What about dusky greens, like 2022's colors of the year, Evergreen Fog and October Mist? Or perhaps a more vivid forest green?
It's harder to narrow down the possibilities with White Duck than it is to brainstorm them, but here's some coordinating color inspiration to help you get started:
How Does White Duck Compare with Other Colors?
White Duck vs Alabaster by Sherwin Williams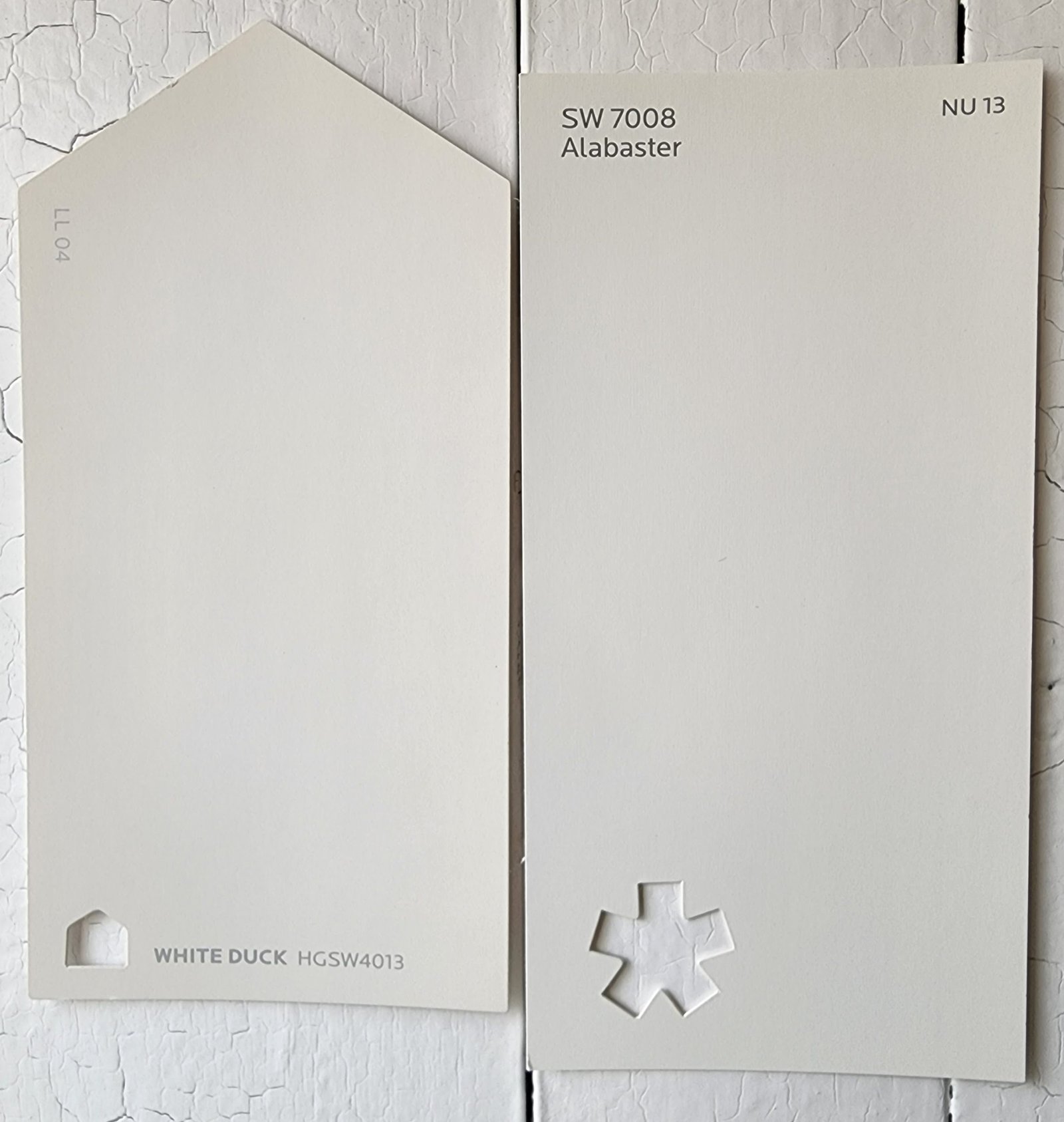 Alabaster is a creamy white with a similar base to White Duck. It's a bit cooler than White Duck is. Alabaster is the lighter of the two, with a LRV of 82. It will read as more white than White Duck.
White Duck vs Oyster White by Sherwin Williams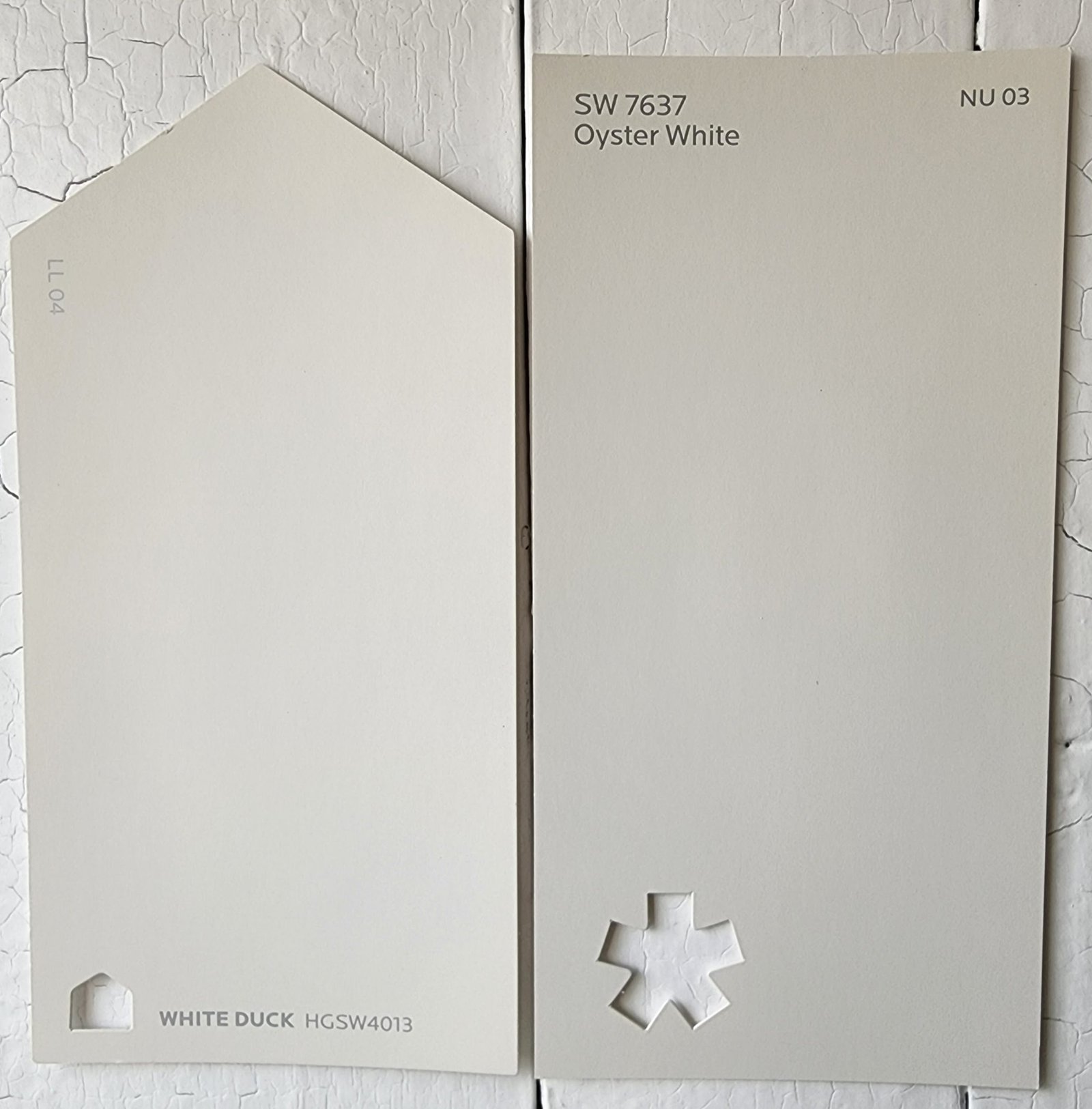 Oyster White is a greige off-white that reads as a light beige or a linen color. It has more depth than White Duck, so even with a slight difference of LRV between them, Oyster White has a stronger appearance. Oyster White has a LRV of 74.
White Duck vs Shoji White by Sherwin Williams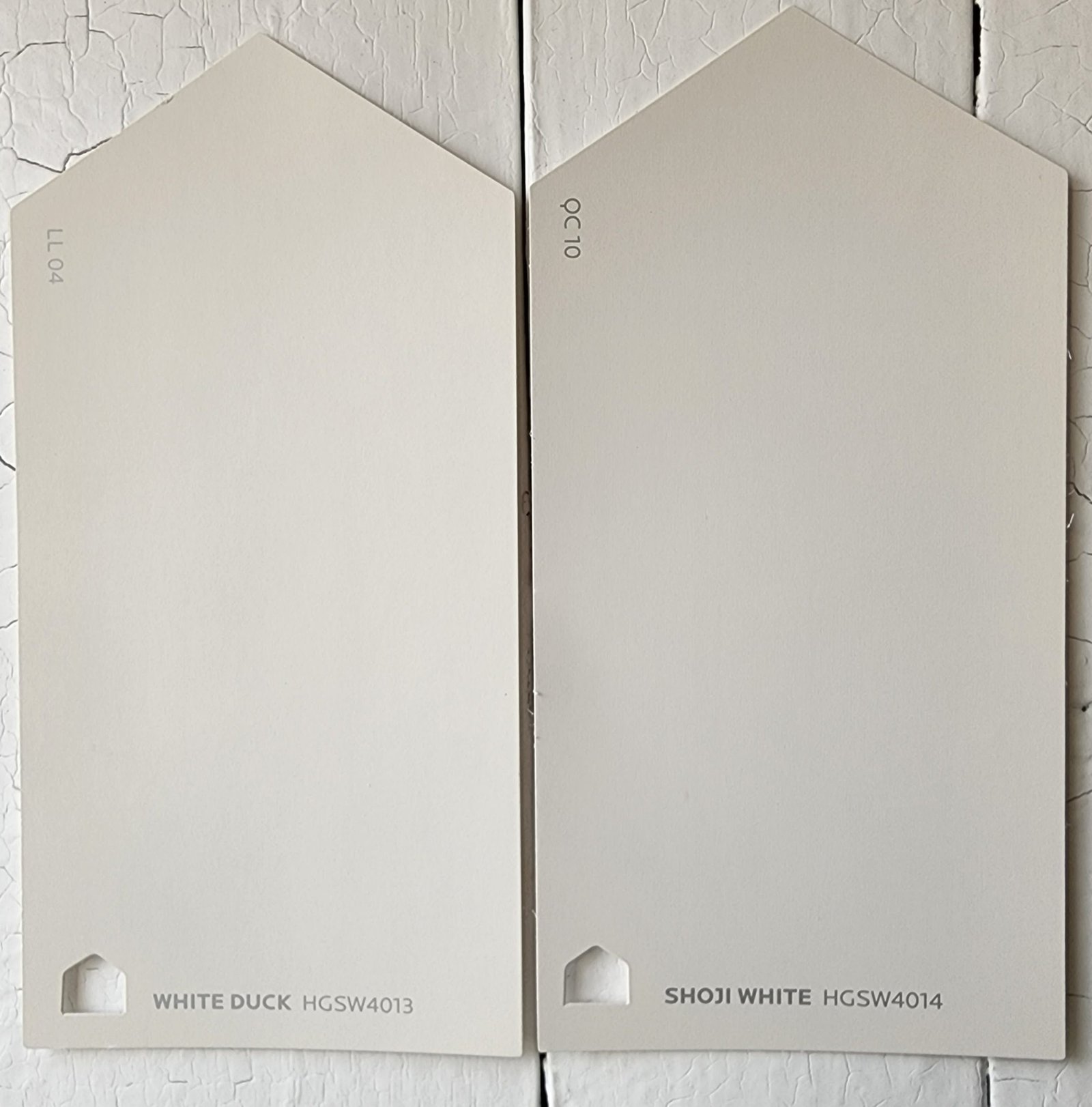 Shoji White is a warm white that looks a touch pink next to White Duck's gray foundation. These two colors are equally bright, and both technically qualify as off-whites. Shoji White has a LRV of 74.
Final Thoughts
Looking for a neutral that offers a touch of warmth without any yellow? White Duck is the greige for you. It stays on-trend as contemporary palettes heat up, but without committing full throttle to a taupe or tan. While White Duck definitely isn't white, it will help a space feel lighter and brighter. Use that brightness to uplift your next home refresh!