Decorated Life is reader-supported. When you buy through links on our site, we may earn an affiliate commission. Learn More
24 Blue Curtain Ideas For the Living Room
Once you've set up the furniture and rugs in your living room, it's time to touch upon the finishing elements. Curtains, in particular, have the potential to bind the whole room together. So, depending upon the style, palette, and existing decor elements – the color of these curtains must be well-determined.
Blue, in general, is a timeless and versatile color. From a wide array of shades, tones, tints, and textures of blue – you can define the utmost style and vibe that you desire. And when planning, ensure that these curtains blend in well without disrupting the whole look. So, let's have a look at these 24 fabulous blue curtains for your living room.
The Glam Blue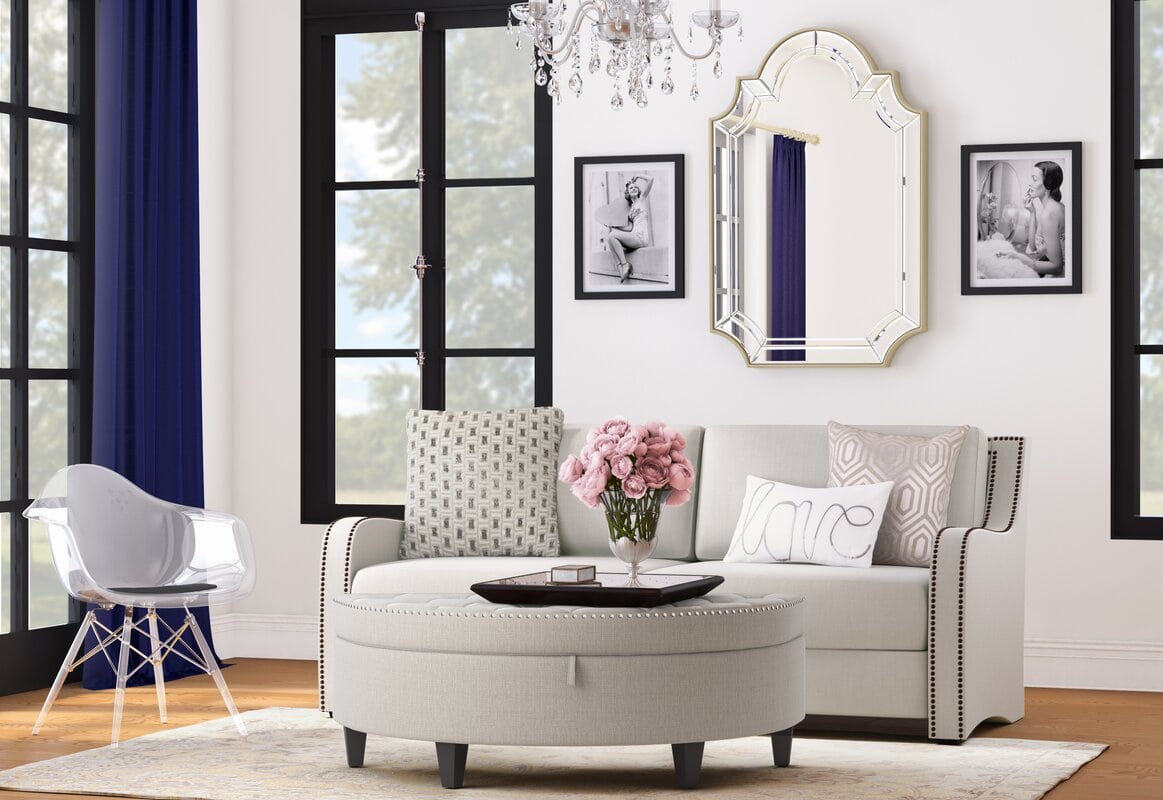 Navy blue can hold an important feature in your glam-style living room. Especially when you have an all-white or neutral background, this color on the curtain is bound to play bold and flawless. In the smaller living rooms, you can choose this duo to help give an identity to the room.
Don't forget to add contrast with tones of blush and rose on the centerpieces, wall decor, and throw pillows. Isn't this a perfect blend?
The Graceful Contrast
This deep blue velvet curtain adds sophistication and luxe to your living room. So, if you have a preference for complementary and contrasting palettes, the emerald green on the couch works the best. This duo is a great fit for eclectic, glam, bohemian, and maximalist interior design styles.
This light-blocking window treatment adds depth and substance to the living room. Due to its thick texture, you're bound to feel extra warm and comfortable.
Delicate Blue and Beige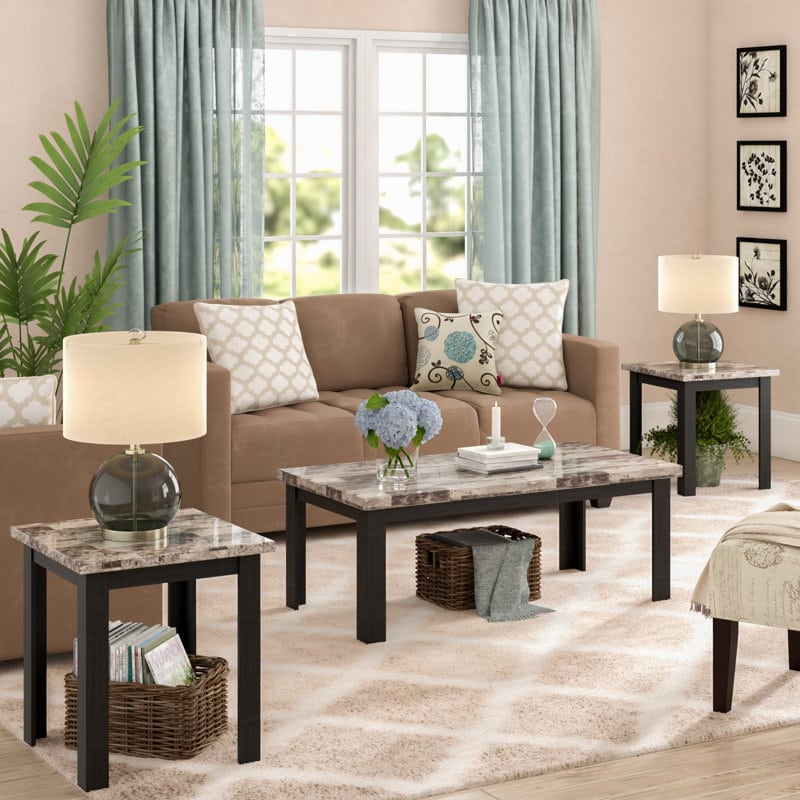 This combination is extremely blissful. The delicate powder blue curtains play magic when paired with beige and off-whites with pink undertones. Even though this palette doesn't necessarily define a particular style but can very closely relate to tranquility and serenity.
Moreover, to connect the two contradictory hues, you must introduce a base like white and various intriguing patterns on the decorative accents. Also, note that blue doesn't have to always play dominant.
Enjoy the Monochromatic Blues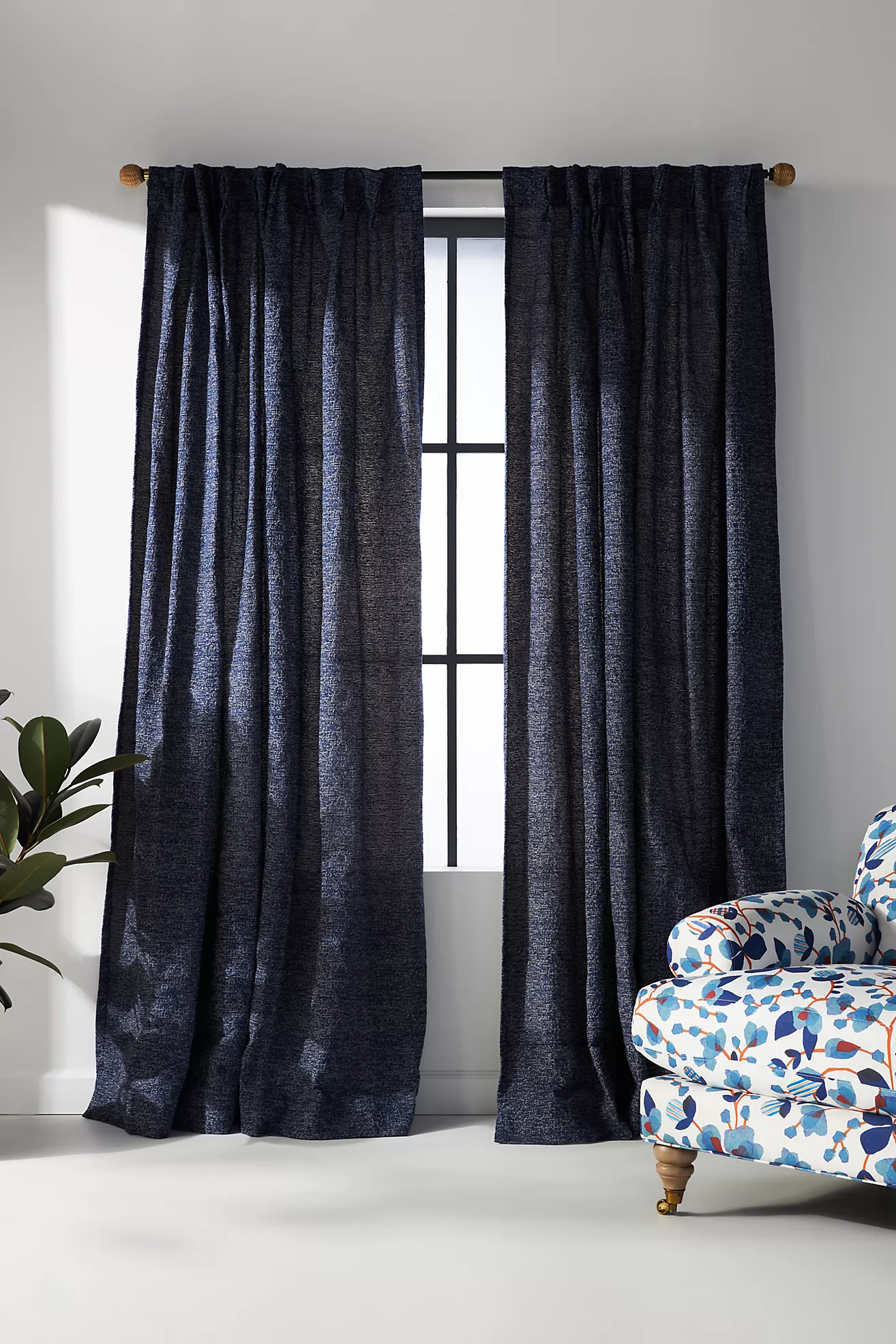 A monochromatic blue living room is absolutely trendy and chic. Choosing the different shades of blues will give your space a perfect sense of drama and depth. And especially for modern and contemporary backdrops, this palette is something to look forward to.
Not just restricted to bold textures but you can even play with patterns too. Whether florals, abstract, or checks – you can playfully add blues in the most vibrant ways.
The Playful Trio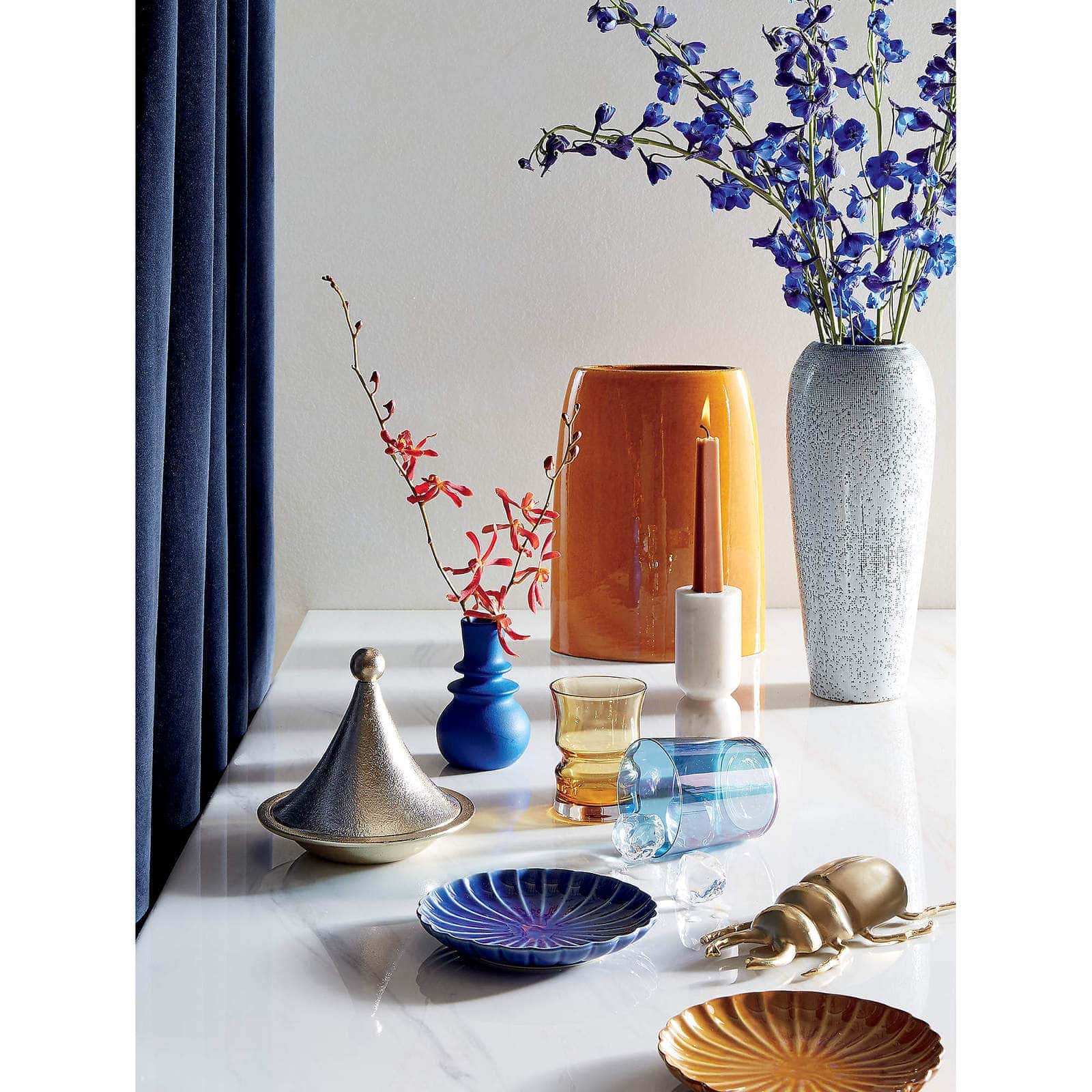 It's time to take inspiration from the beautiful orchids. A blend of dominant burnt orange, navy blue, and gray will undeniably add visual interest to the room. So, you must choose blue as a dominant character on the curtains and furniture and pick burnt orange for the decorative accents and focal walls.
Don't forget to throw gray on the rugs and vases to tie the whole room together.
Choose Designer Blue Curtain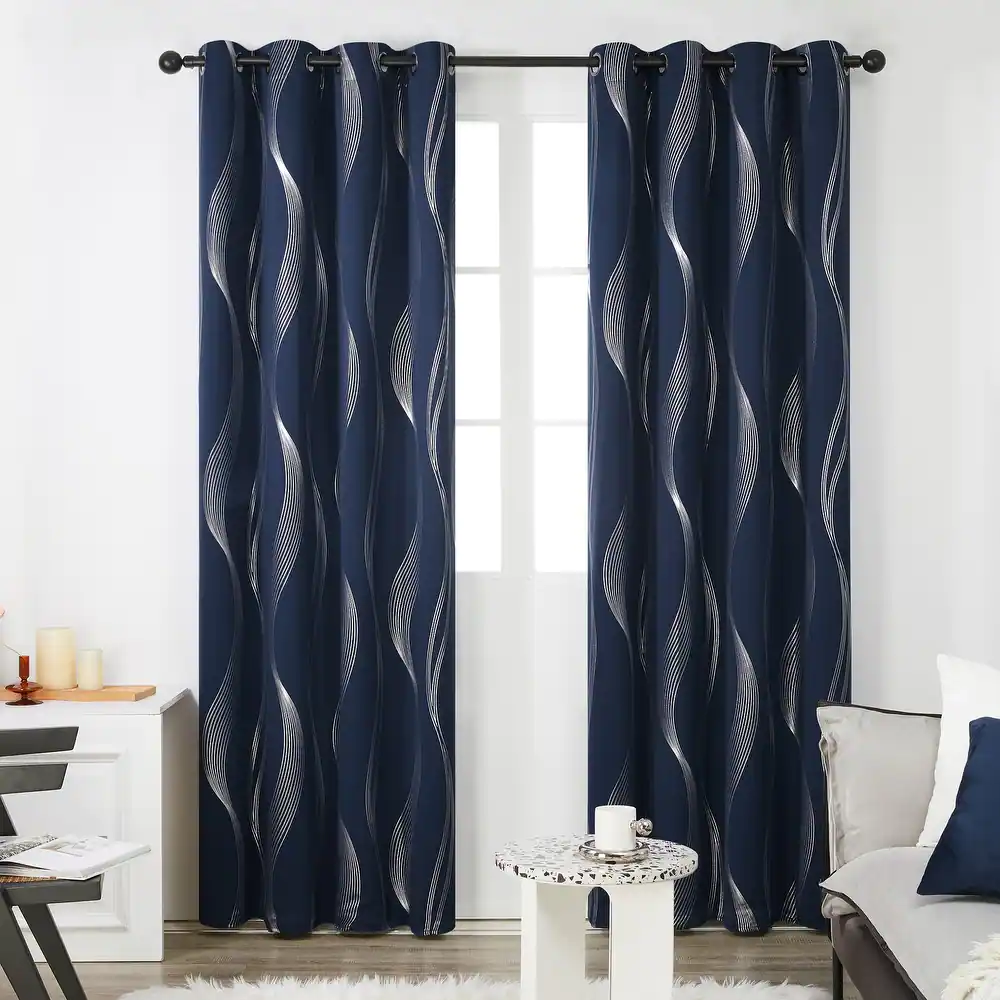 This time, let the blue curtain speak out loud! It's not necessary to go for an old-school simplistic design for the curtain when you can have this unique decorative panel. Choose subtle white for the furniture and rug – and add similar blue patterns on the throw pillows and blankets.
Crisp white may seem unwelcoming and too straightforward. So, choose warmer whites to create a well cohesive living room palette.
The Moody Teal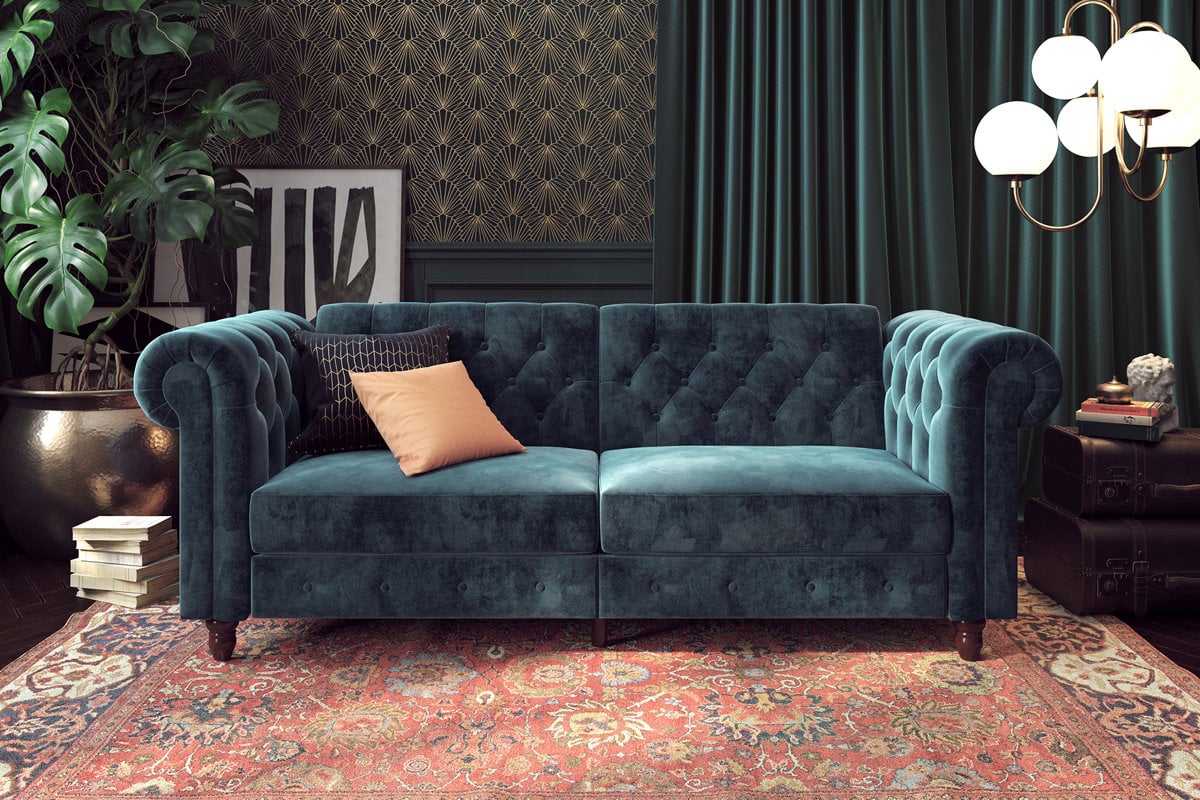 Isn't this living room too dramatic? Well, it's also eye-catchy and extraordinary. The bold play of quirky, art deco wallpaper complements the teal blue curtains and velvet chesterfield sofa to create a one-of-a-kind living room experience.
Furthermore, the vintage area rug and gold-tinted lighting fixtures complete the overall look of the living room. The eclectic, art deco, and maximalist styles share synonyms with this space.
Blue Coastal Haven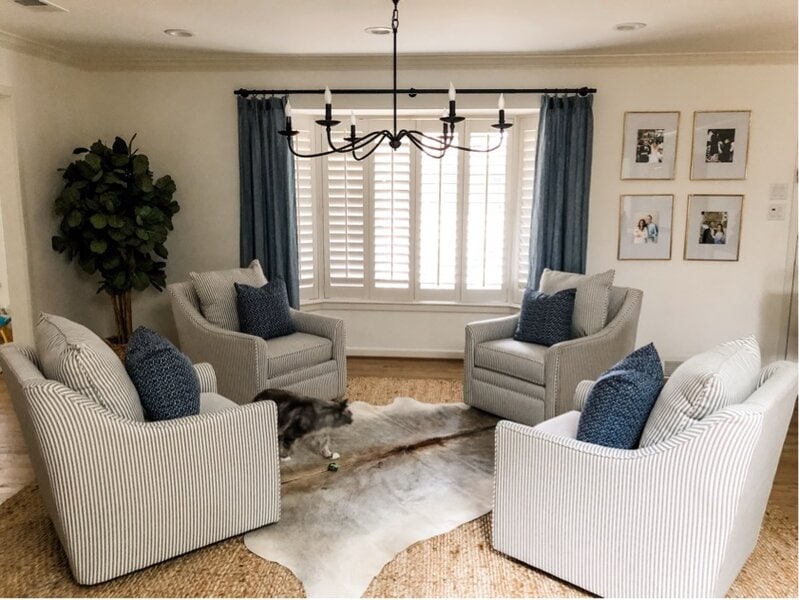 Blue is a dominant and symbolic color of the coastal style design. So, while approaching the airy and beachy vibe, you can incorporate the light blue or dark blue curtains in your living room to define your style and personality.
However, ensure to keep the background in crisp white and off-white neutrals to further let the blue stand out. A couple of matching throw pillows wouldn't be a bad option!
The Playful Cecilia Curtain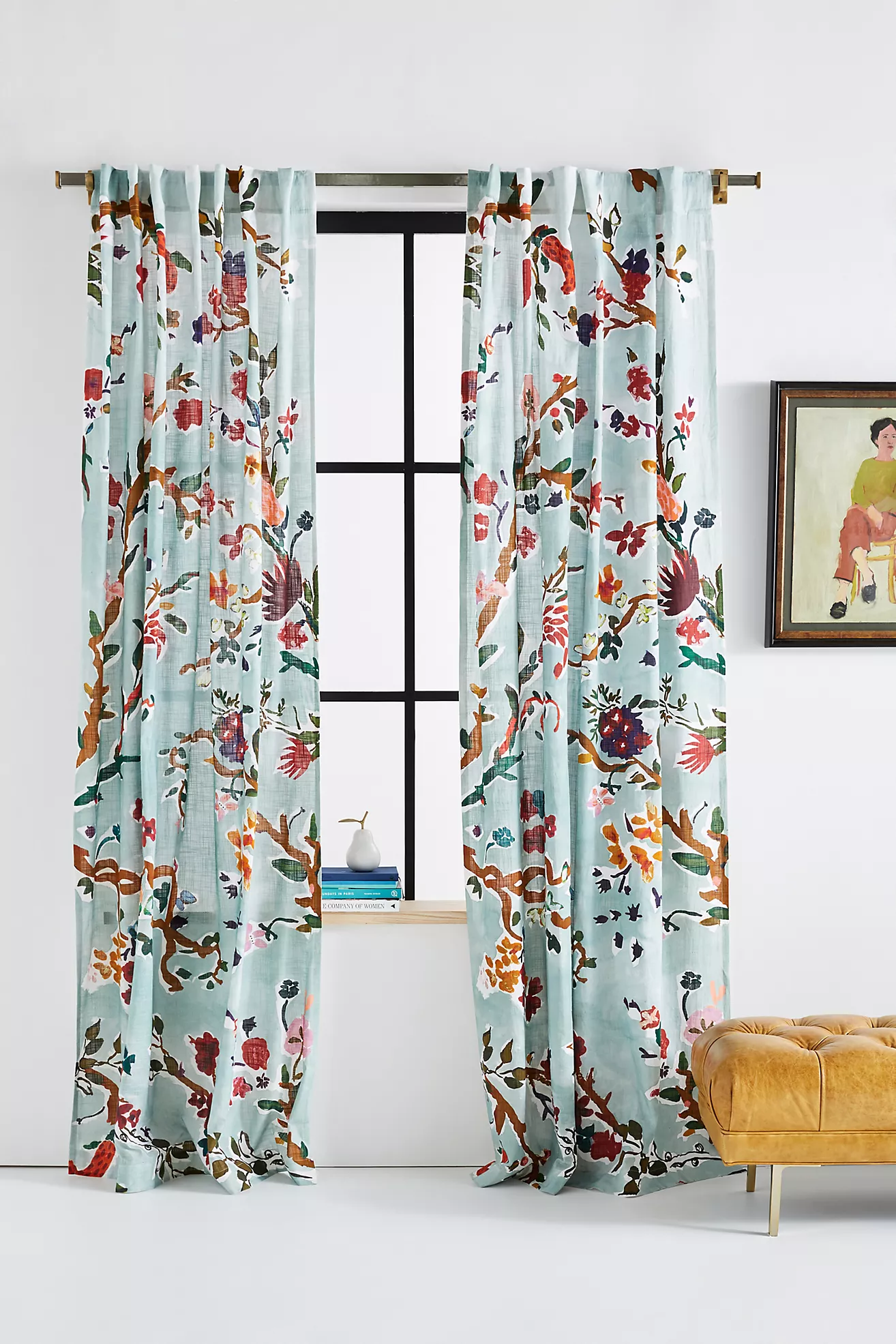 Your blue curtains for the living room don't have to be monotonous. Rather, if your style allows, you can incorporate a playful, cheerful, and out-of-the-ordinary pattern that plays focal, creative, and also fundamentally dominant.
This light blue curtain displays a beautiful array of vibrant and vivid florals to create an eye-catchy appeal. And since they showcase a tinge of warmer hues, you exactly know how to form the overall palette of the living room! Mustard sofa and a gray or blue accent chair is good option.
The Patterned Blue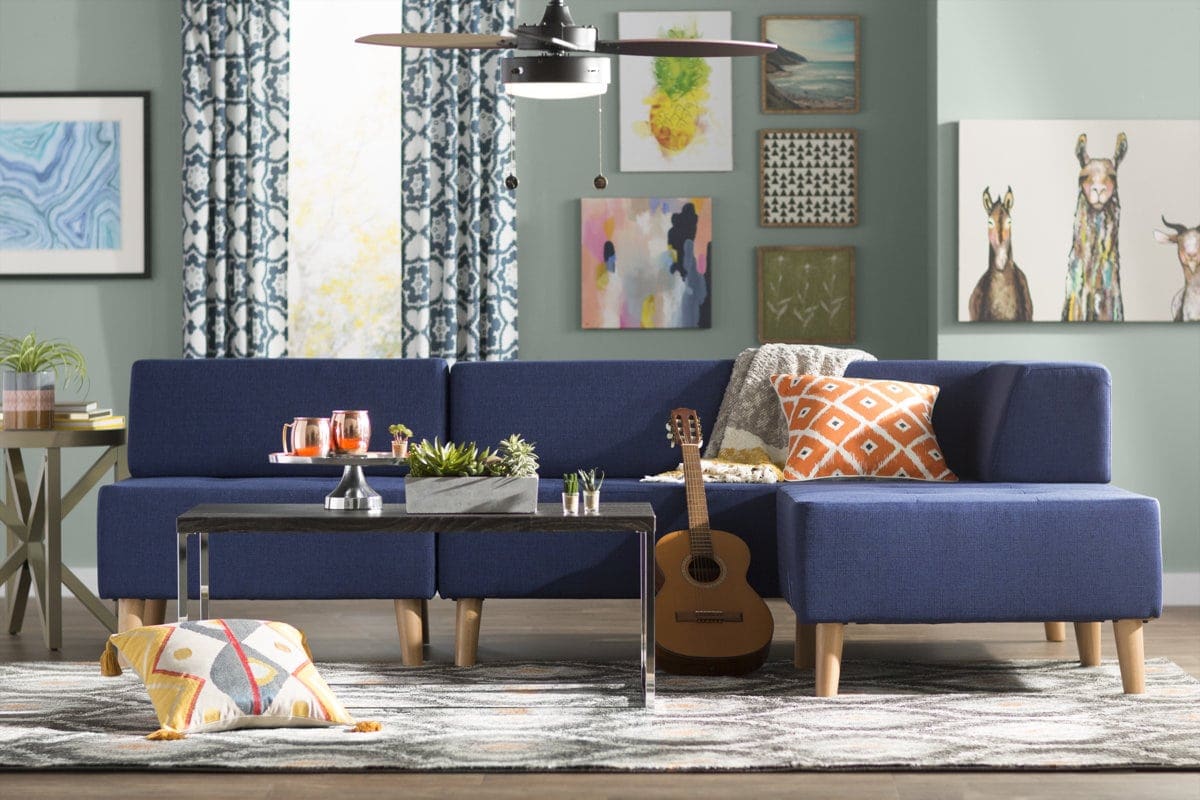 It's time to closely observe the living room setup. So, what really makes it so mesmerizing and moody? Well, is it the different shades of blue and green or the bold patterns that grab your attention? Regardless of the above, this playful combo truly defines a fun-loving and soothing vibe.
You don't necessarily have to choose whites to always pair with your blue curtains. This living room displays beautiful blue-green that equally plays blissful.
Merge the Reds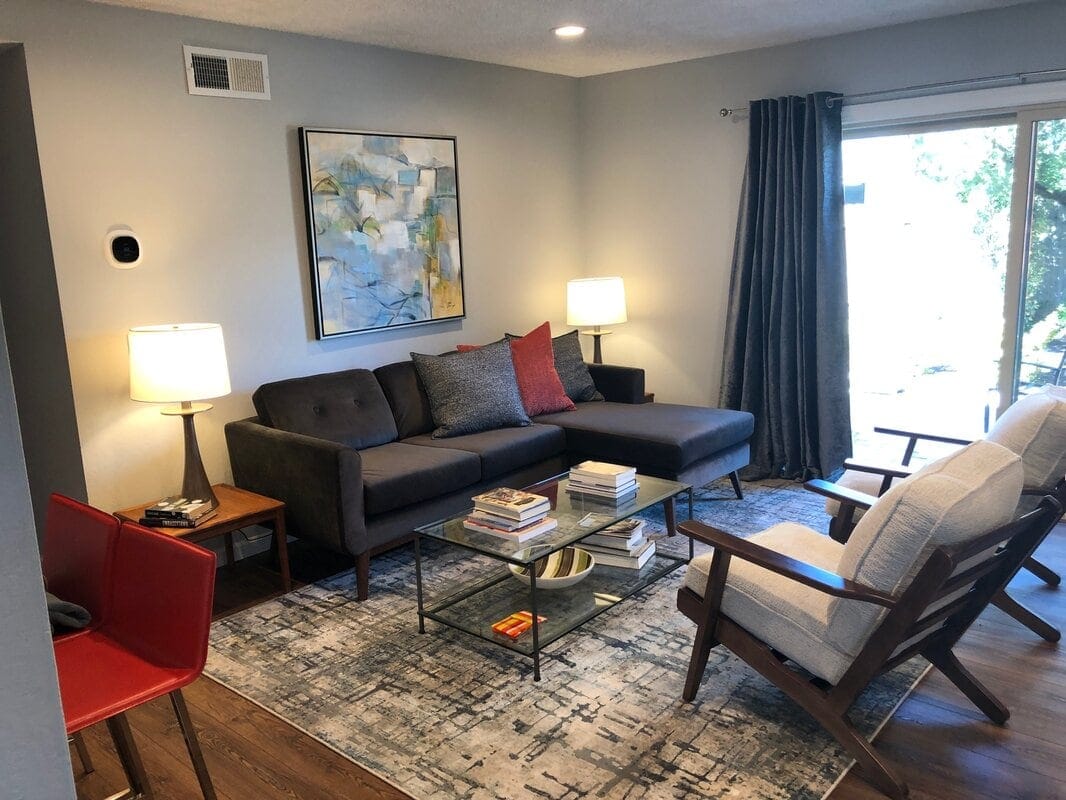 The blue, gray, and red make a great pair. And especially if it's a bold blue or gray, the reds can be incorporated to neutralize the darker colors and create a sense of balance and harmony in the room. And due to this vibrant accent, doesn't the living room look totally warm?
Lastly, don't forget the off-white on the fabric of the accent chairs and ottomans. You can also mix and merge this trio!
The Vibrant Marine Blue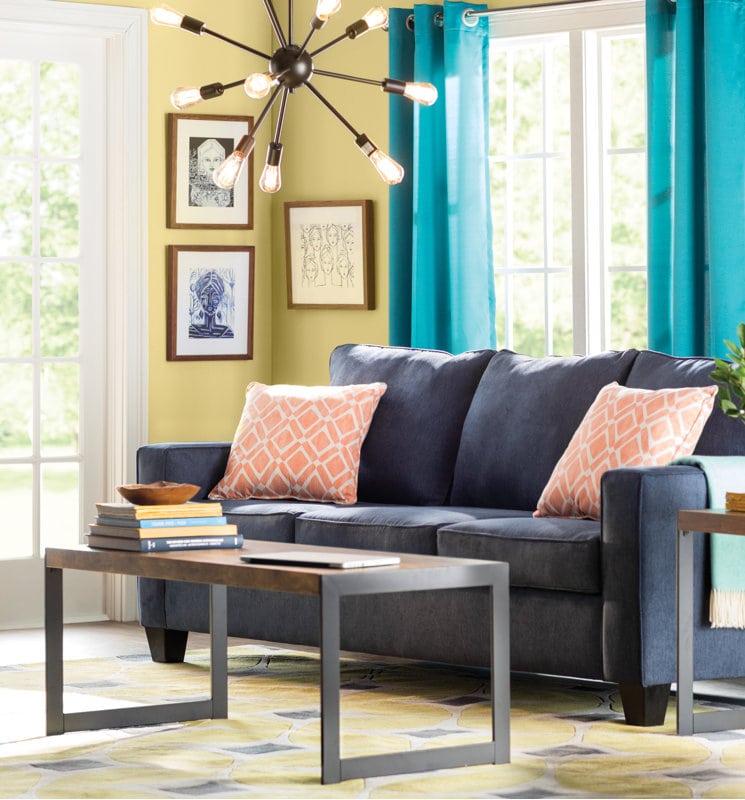 The saturated and bold, marine blue curtains are truly one-of-a-kind for your living room. Even though it comes with baggage of repercussions, you can truly think out of the box and splash as much creativity as you want. Hence, a combination of marine blue, yellow, navy blue, and peach could be your solution.
This super contrasting and super attractive blend conveys energetic, enthusiastic, and utmost positive vibes.
Add Cheerful Tassels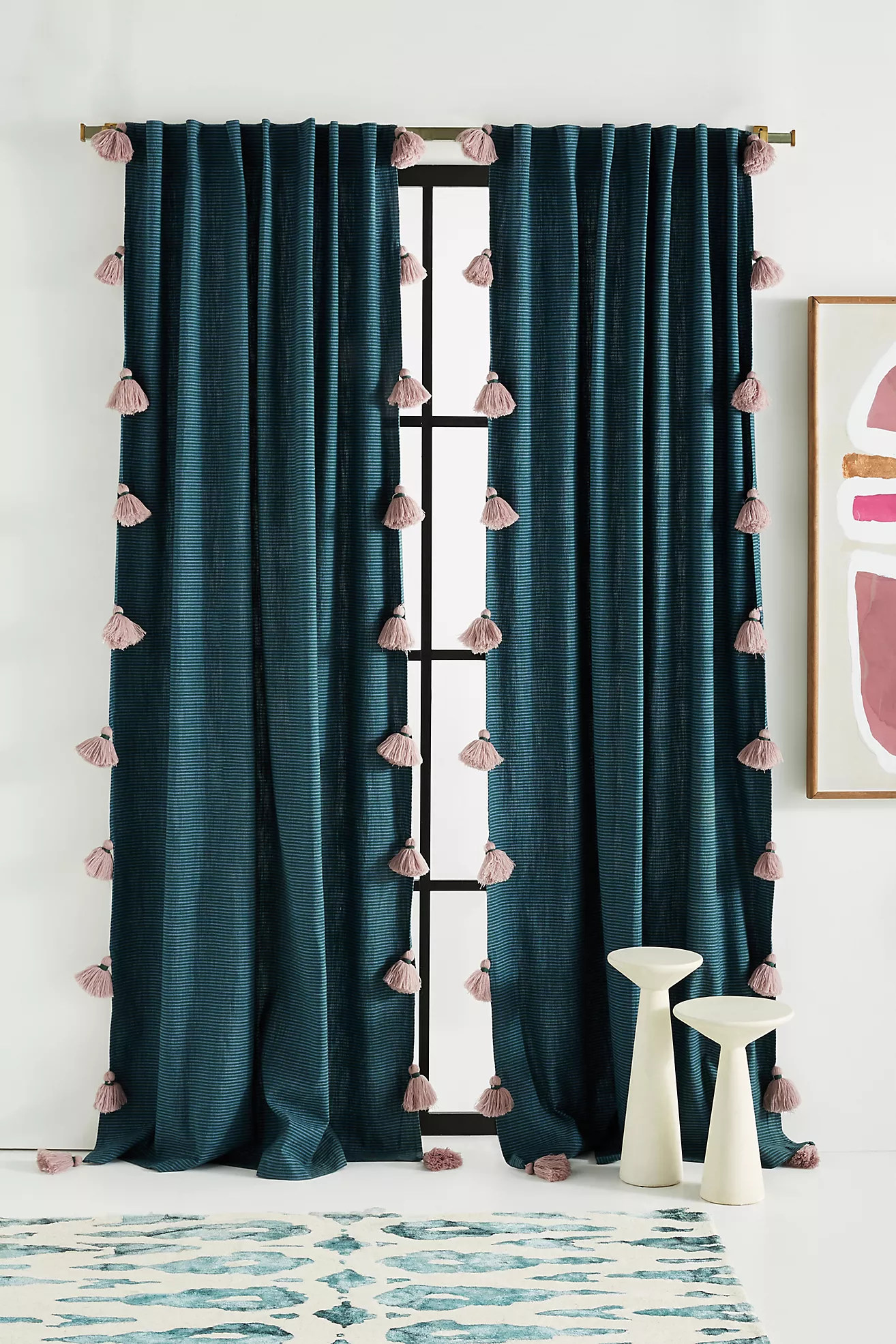 Your living room craves a fun-loving and cheerful curtain like this. Paying utmost attention to the details, the little pink tassels playfully trim the curtains to add a casual and smooth statement. Hence, can be used in the living rooms that possess informal seating and a friendly vibe.
Apart from the living room, this blue-green curtain makes a great statement in the kid's rooms and play areas. So, you could truly multiply the purpose and refresh the living room every now and then!
The Farmhouse Blue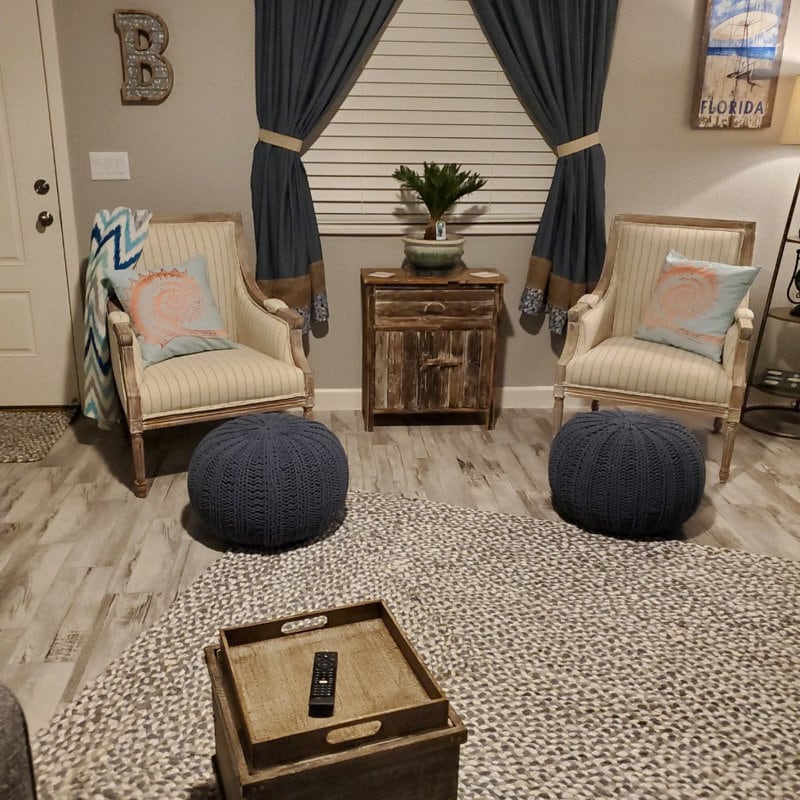 Blue is one of the most versatile colors. Yes, it fits one for all. Just like coastal and contemporary, even the modern farmhouse style likes the presence of blues in it. Hence, you can make use of this uniquely striped curtain panel in the living room for a distressed and vintage appeal.
Furthermore, incorporate gray and white on the area rug and blue for the ottoman to create a sense of cohesiveness in the living room. Don't forget to play with distressed finishes!
Say Eclectic With Blue Curtains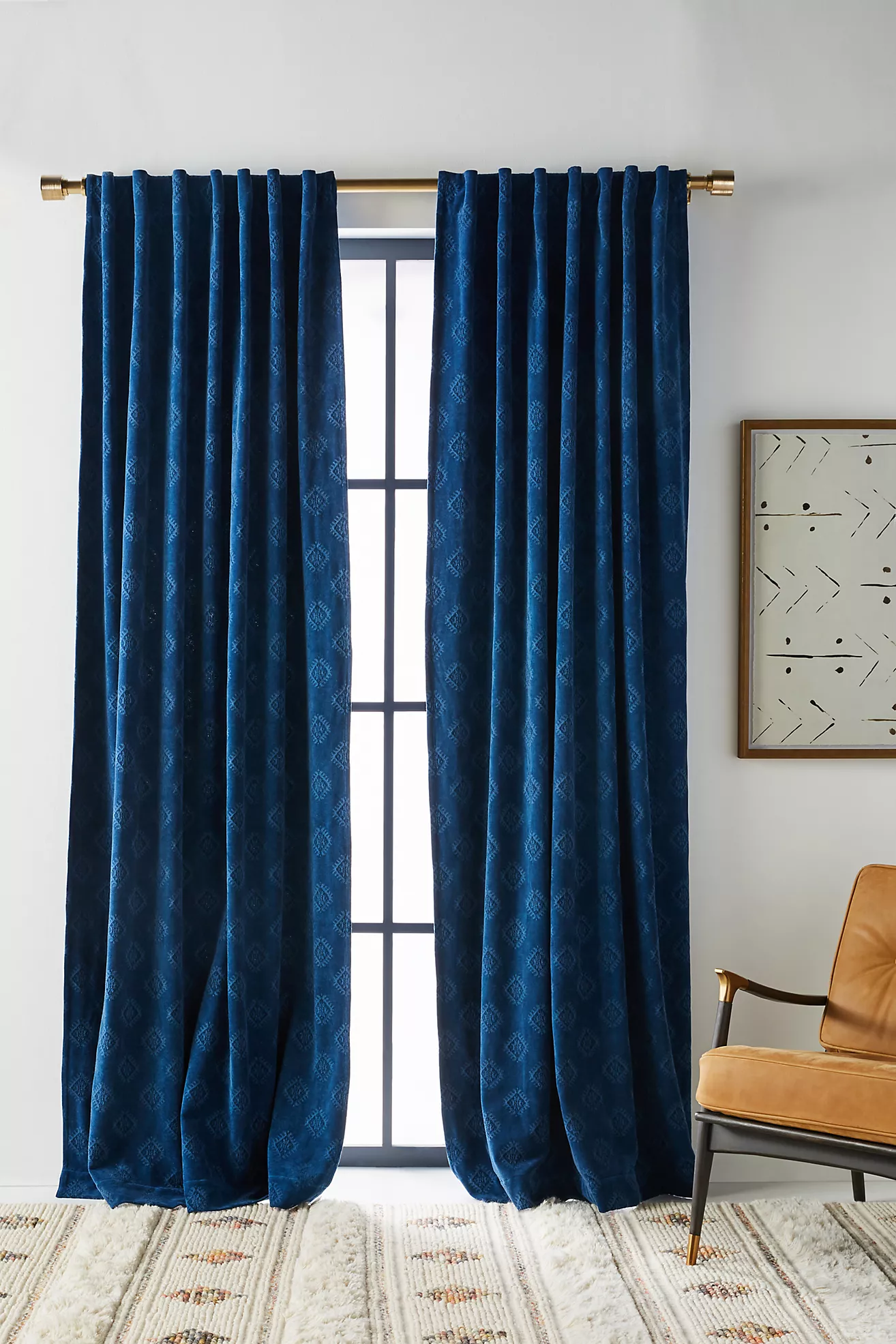 Curtains have the potential to make or break your space. And especially with a solid and timeless, jacquard-woven finish curtain that adds a dramatic and sumptuous feel to the room, you must not feel doubtful.
It can pair beautifully with a tan leather couch, off-white shag rugs, and ample blue and beige throw pillows. Abstract art would look flabbergasting with this overall modern and eclectic setup. Lastly, don't forget to infuse sleek brass finishes!
Play Dramatic With Blue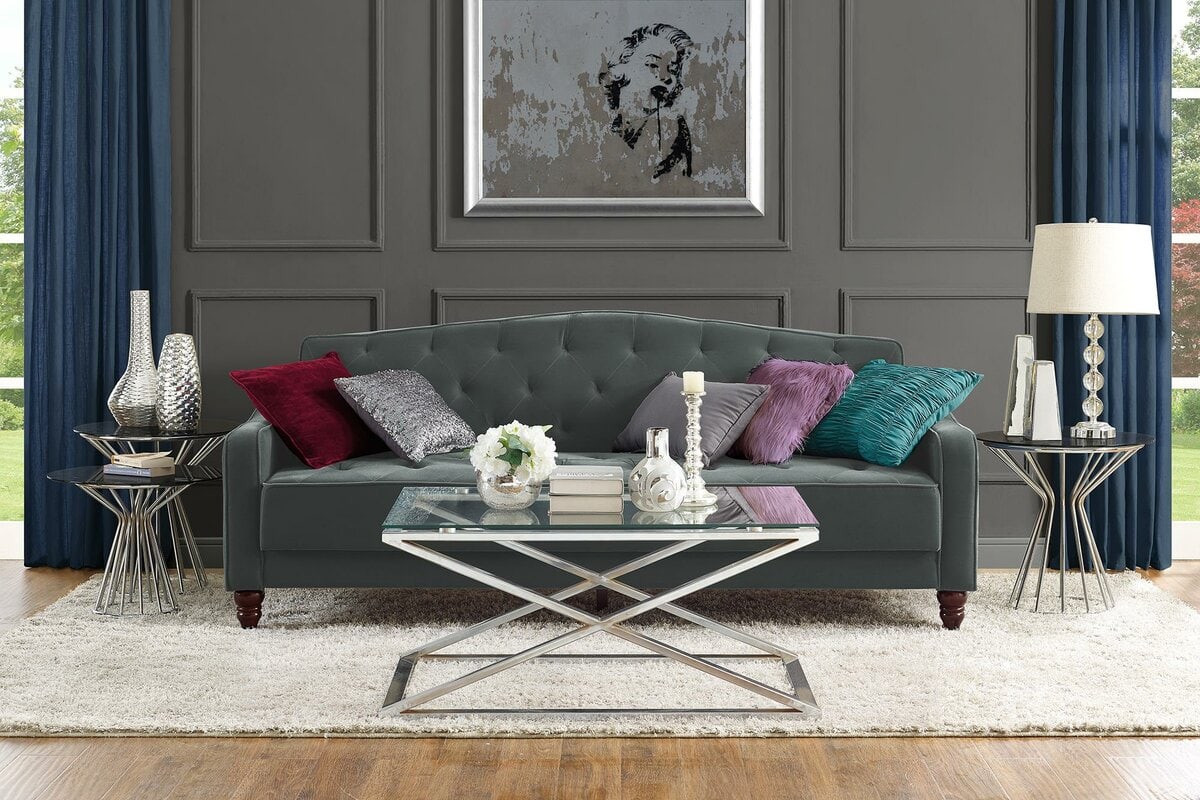 The color blue has the potential to transform the living room into a dramatic and moody haven. And especially when it's associated with navy blues and charcoal blues, the drama tends to multiply. Choose to pair this solid curtain with a velvet dark-hued sofa and bright-hued throw pillows to achieve the desired look.
Furthermore, hang these curtains from floor to ceiling to easily elongate the vertical perspective of your room.
The Stony Blue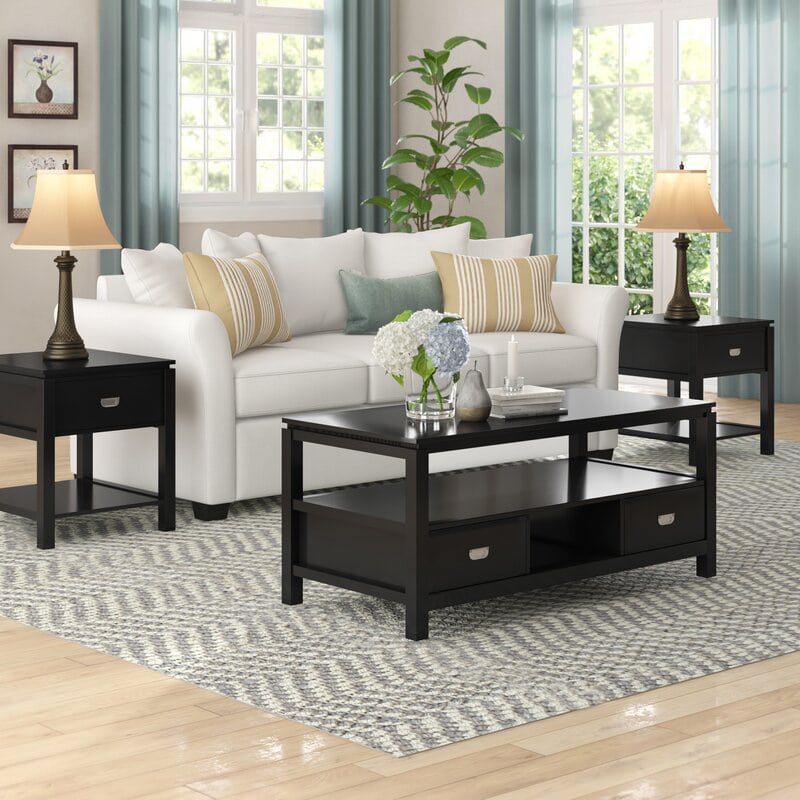 This particular tone of blue has a soft gray tint to it. So, if your living room is full of neutral and calm colors, the stony blue on the curtain is what you need. It doesn't stand out too much or steal a lot of attention, but instead complements the existing palette, quite seamlessly.
And since the pastel color holds value, you can further match it with the throw pillows on your couch.
Sheer and Opaque Panel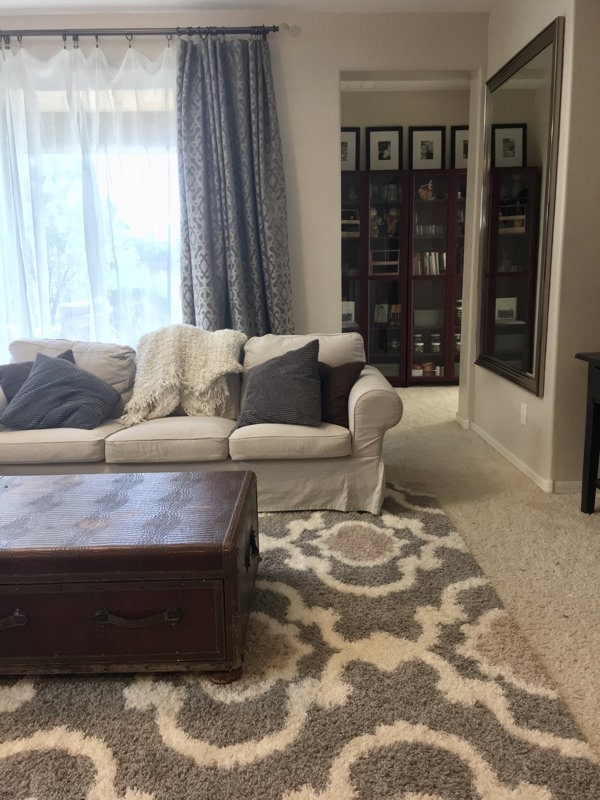 It's time to make your living room extra airy and comfortable. Especially when you're tight on space, it's better to choose the sheer and opaque panel to enhance the aura of your room. You can use both blue opaque and white sheer curtains to offer the best of both worlds.
Let the sheer curtain allow ample natural light in your living room while maintaining privacy and security. Draw full curtains during nighttime!
Polka Dotted Blue Curtain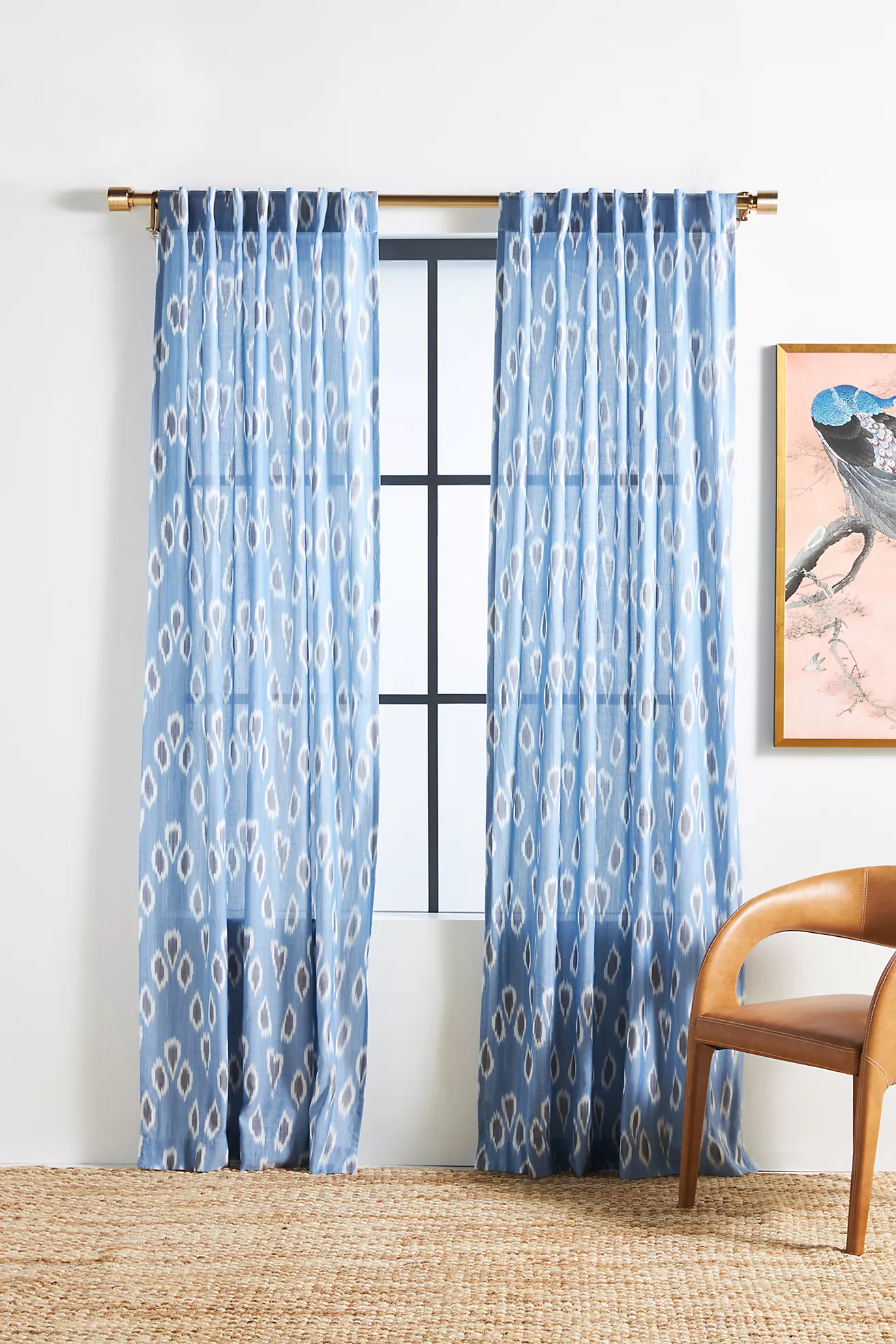 In a living room full of blue and white bases, these polka-dotted prints would add pop and fun-loving vibe. Generally, polka dots are casual, playful, and charming – and if you're craving a similar vibe in your space – let these quirky prints bring liveliness!
And it's even better if you include other geometrical patterns on the fabrics of the rug and throw pillows. Lastly, it also complements seagrass, rattan, and wicker!
Three-Toned Living Room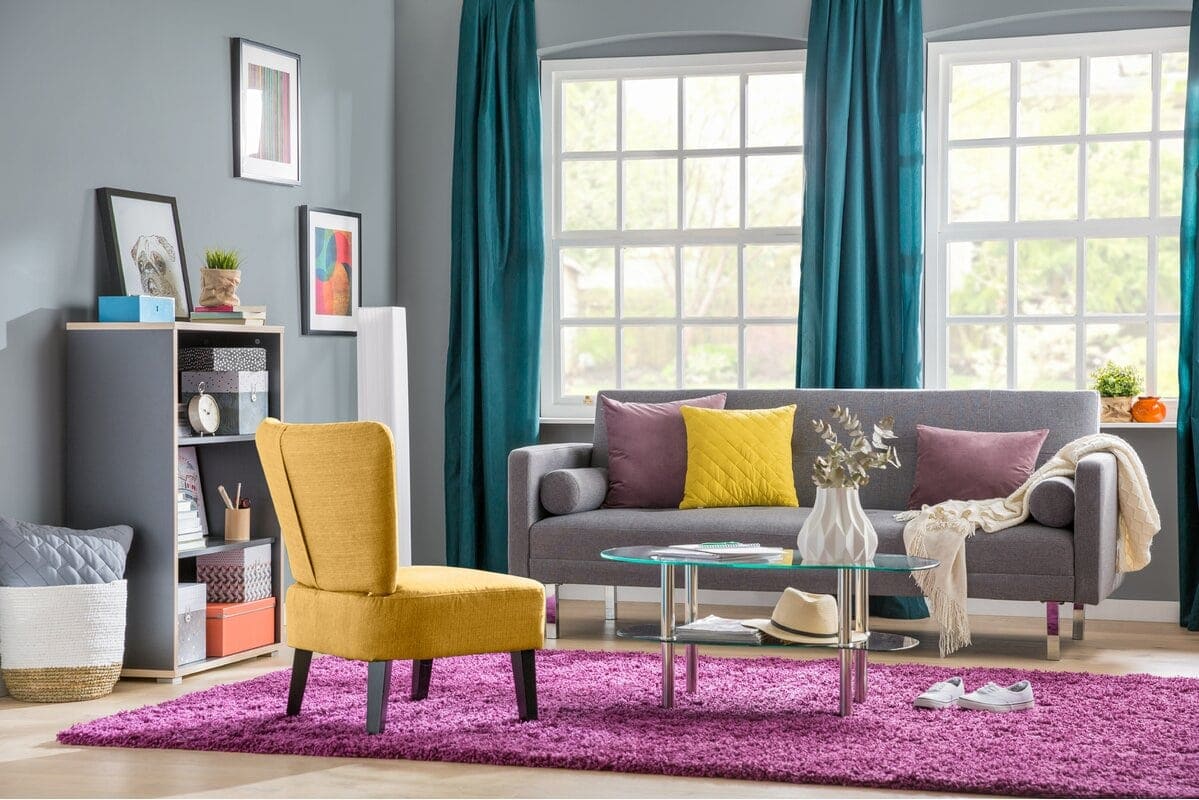 Feel free to use a blend of three dominant tones in your living room. Generally, teal blue, mauve, and mustard make a magical statement (of course due to how beautifully they complement each other). Hence, choosing that blue color on the curtains and little tinges of the latter two colors on the decorative accents is how you want to play in your space!
Don't ignore the gorgeous use of gray in the base! That's the backbone of your living room.
The Contemporary Blue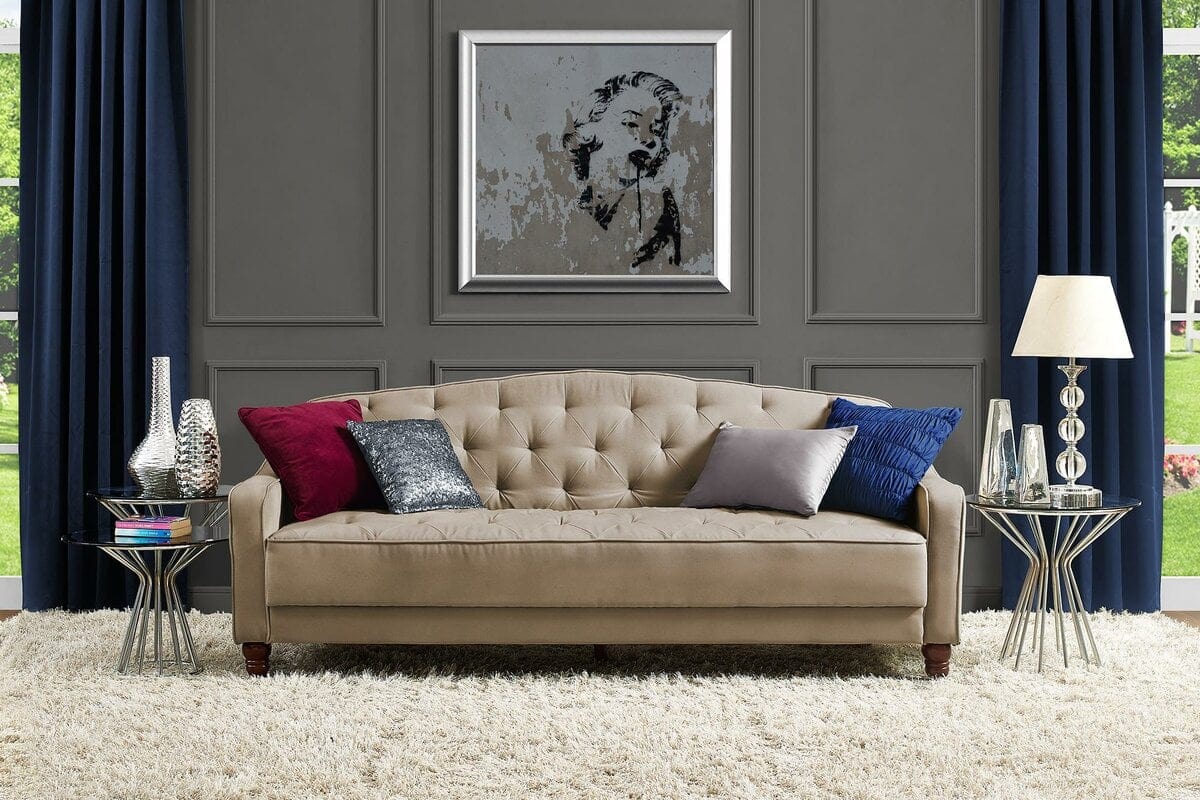 Blue curtains can give your living room a timeless and contemporary appeal. Hang them high near the ceiling to bring a sense of splendor and grandeur. And just in case if you have the fabric in velvet and suede – it's even more breathtaking.
Another way to achieve a wow factor is by introducing metallic silver and chrome as the accent. So, let the coffee table, side table, and chandelier shine bright!
Embrace the Aquatic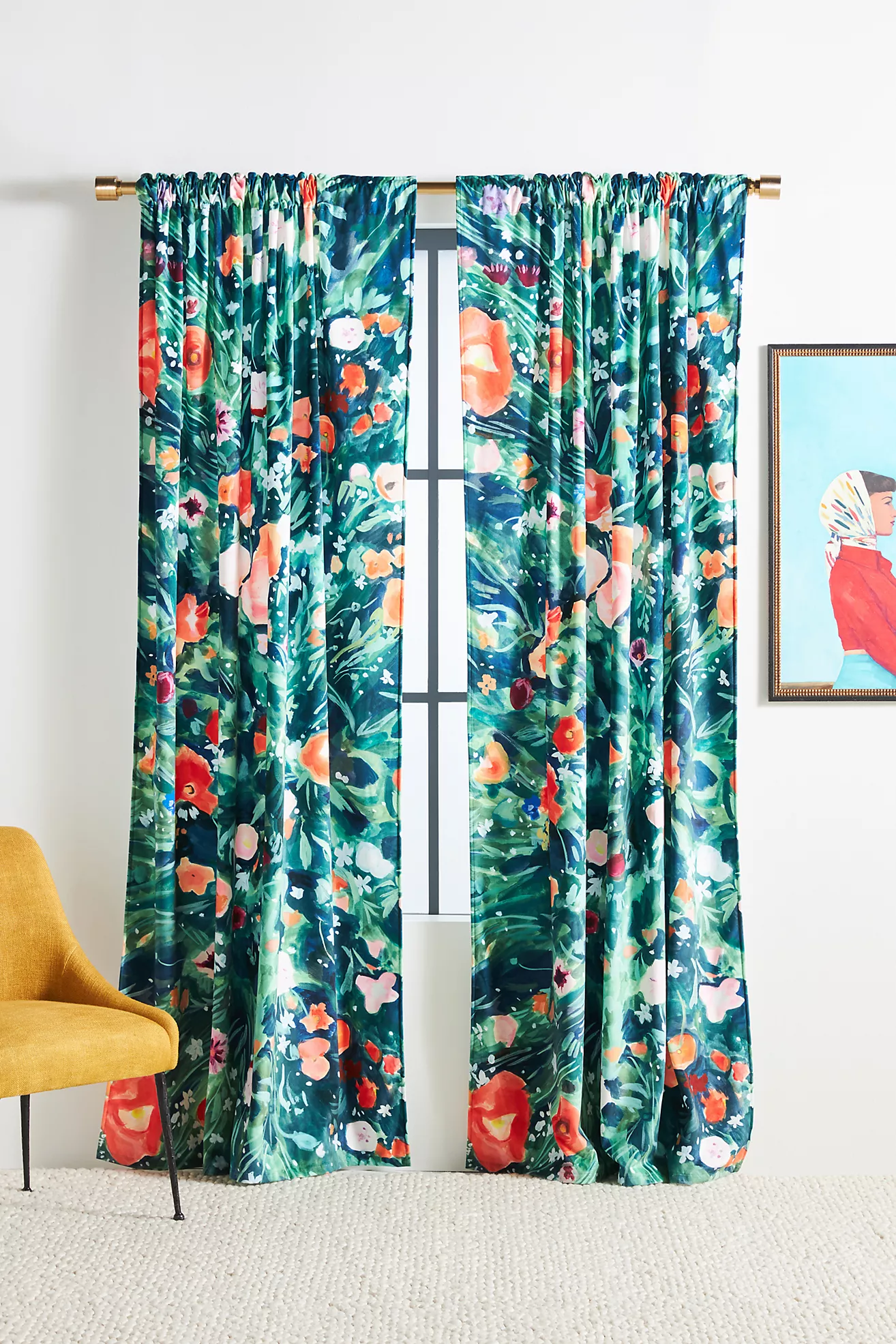 The maximalist style living room adores the busy patterns on the curtain. The pretty blue-green curtain can be best paired with mustard on the accent chair and tan leather couch to create a bespoke and outstanding experience.
Since these bright hues are dominating your space, don't hold back from incorporating the quirky artwork and metallic wall decor accents. You can take inspiration from the themes of retro as well.
Beachy Sheer Blue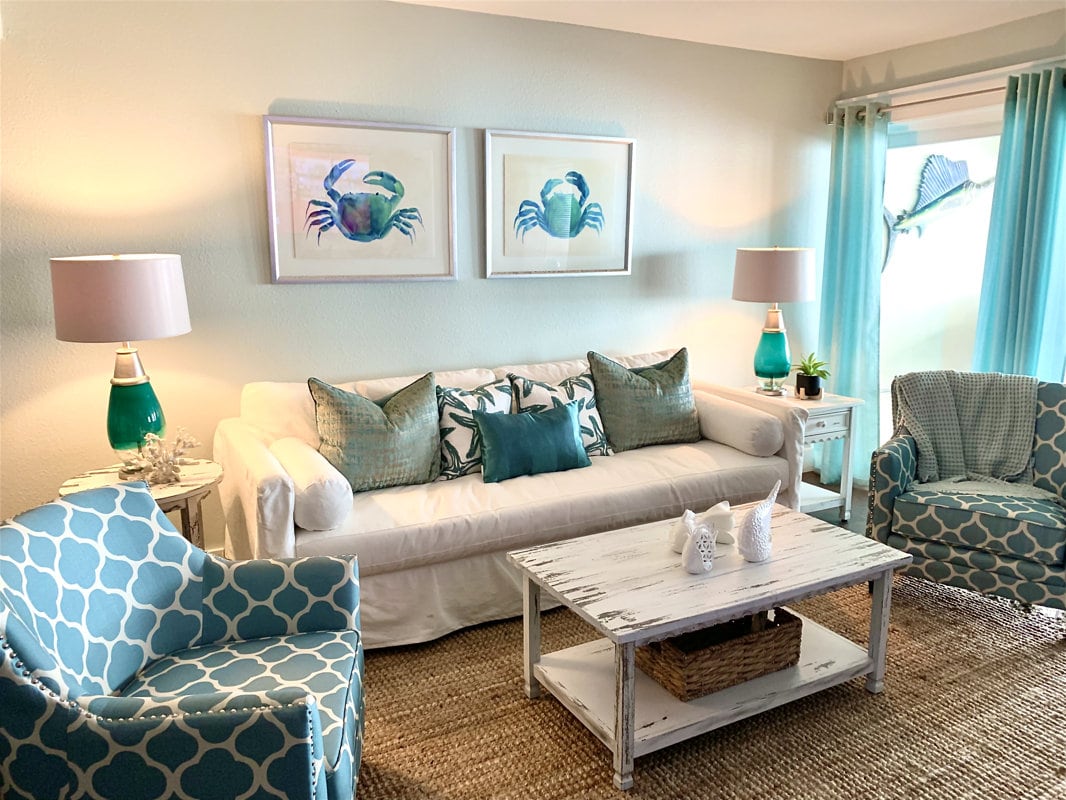 A setup where turquoise blue, white, and teal green dominate, you know you're at the right spot. Complementing the blue curtains is the flamboyant patterned accent chair, artwork, and throw pillows. Isn't this overall setup bringing you an inch closer to the beach?
If monochromes are your thing – this is the way to style your coastal or modern living room. Also, don't ignore the textural details on the rug and baskets!
Luxurious Blue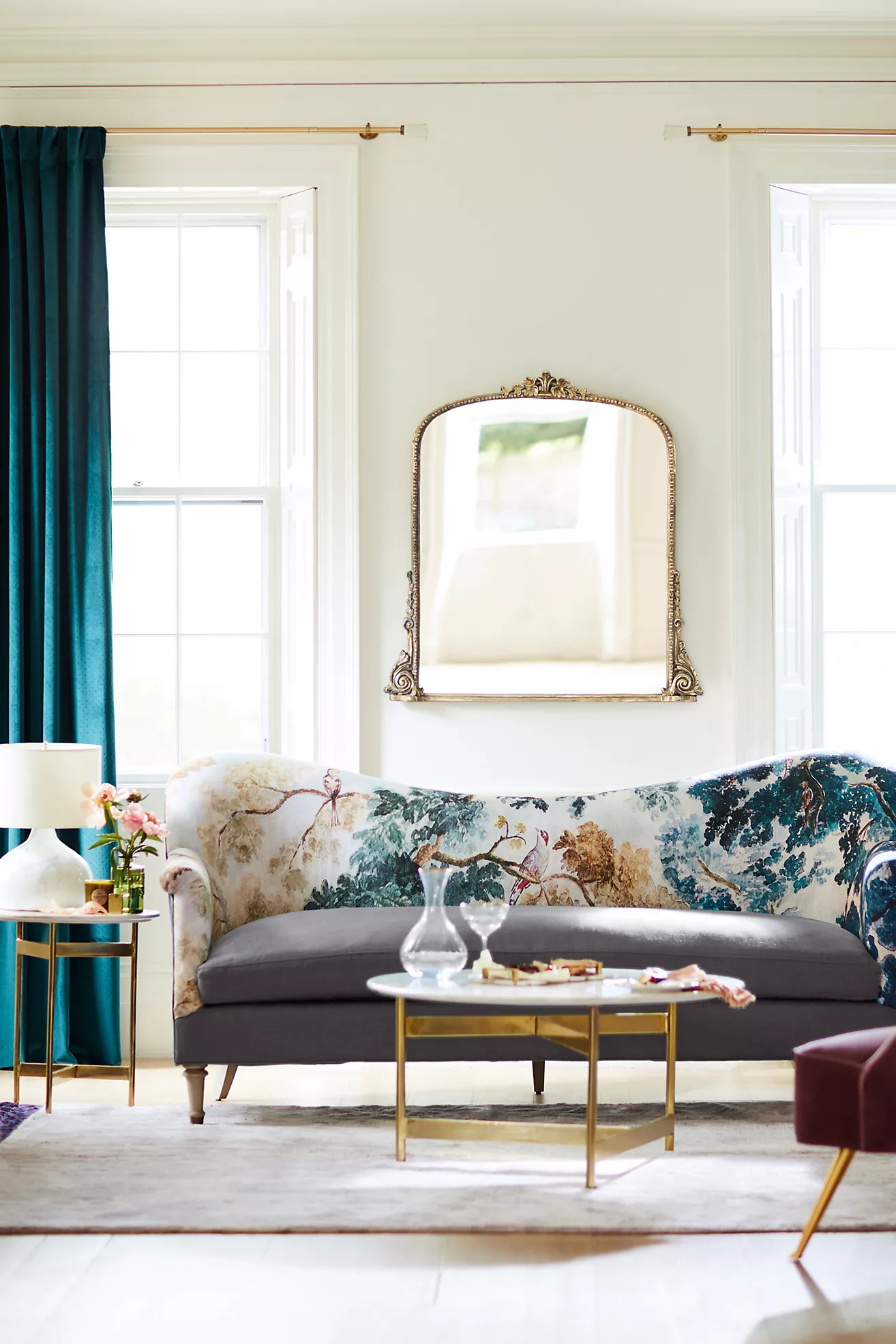 Utmost glamorous, luxe, and elegant – this velvet curtain brings instant drama and character to your living room. With this particular shade of teal blue, it's best to add a brass-framed mirror, lighting fixtures, and a side table and coffee table frame.
Another color that beautifully complements the palette is mauve and rich plum. It further adds contrast and beauty to your Hollywood glam interior style living room.
Summing It Up
So, which particular blue curtain do you want to incorporate in your living room? Are you looking for a glam and sophisticated vibe or casual and playful? Well regardless of the tone, you're bound to enjoy the blue curtains in every way possible. They're timeless and will never bore you!